I'm so excited to link up with Sheaffer & Shay!
This post is where I will tell you about a variety of things about what we are up to, what we are cooking, what we are looking forward to, etc.
This post that will come out on the last Wednesday of each month. I hope you enjoy it!
1 | What we're eating this week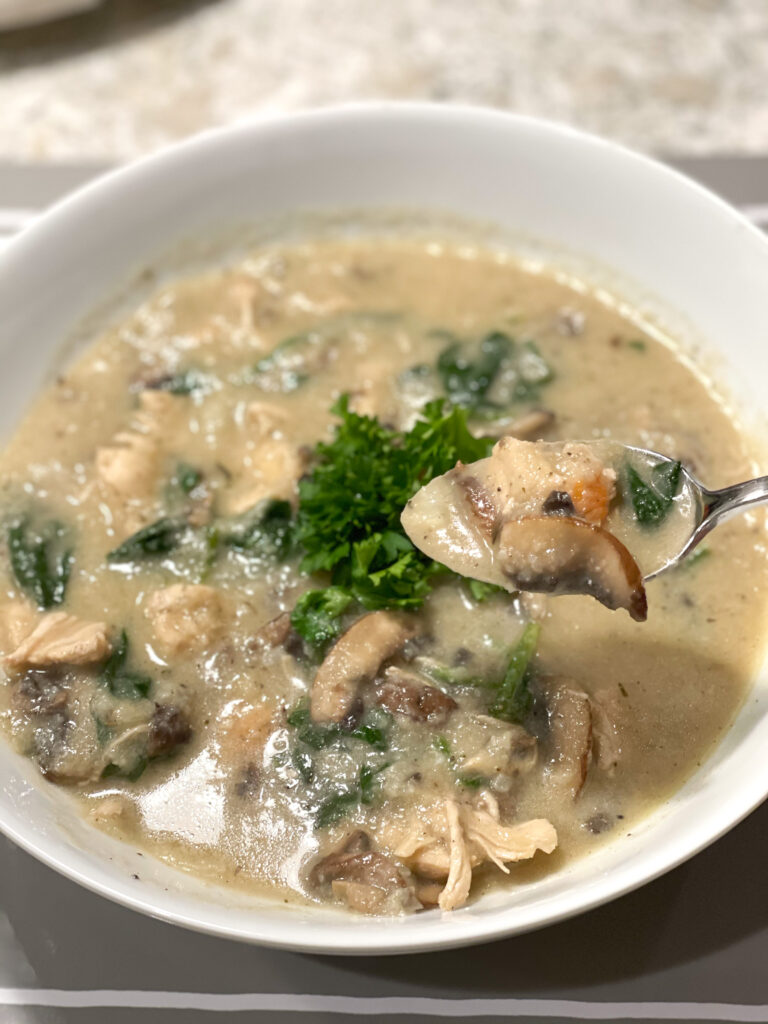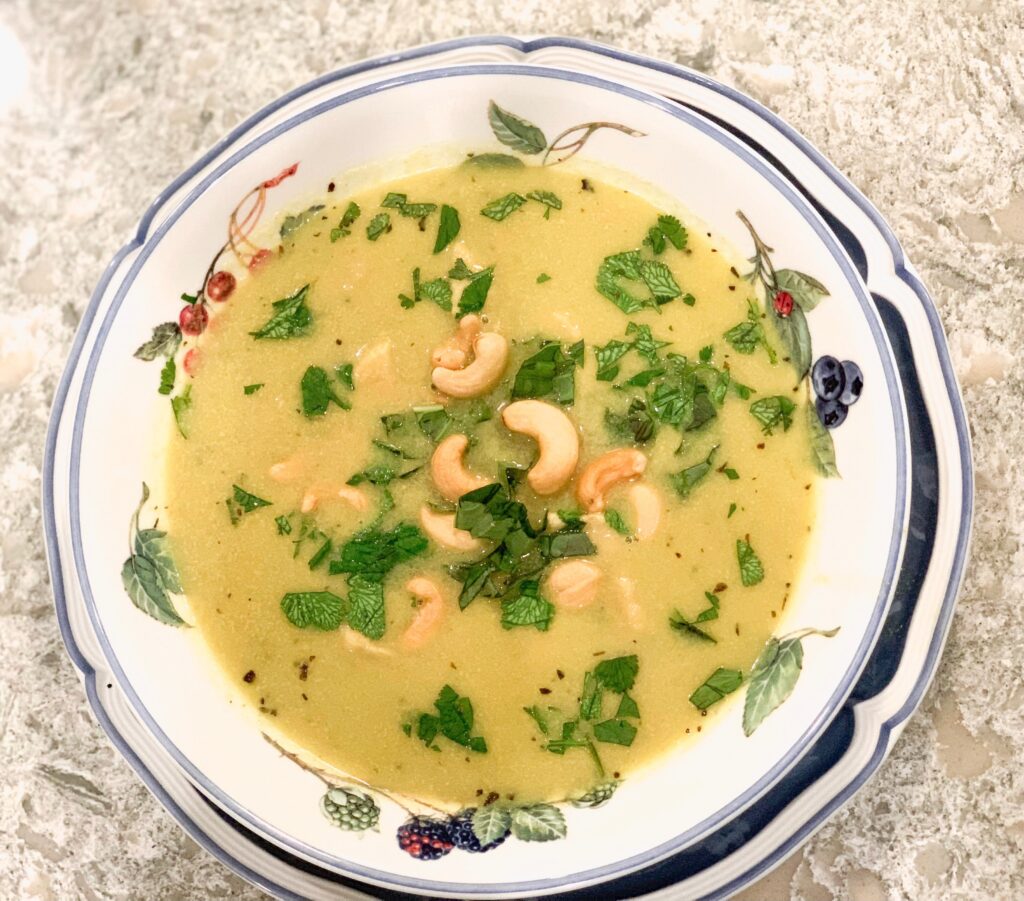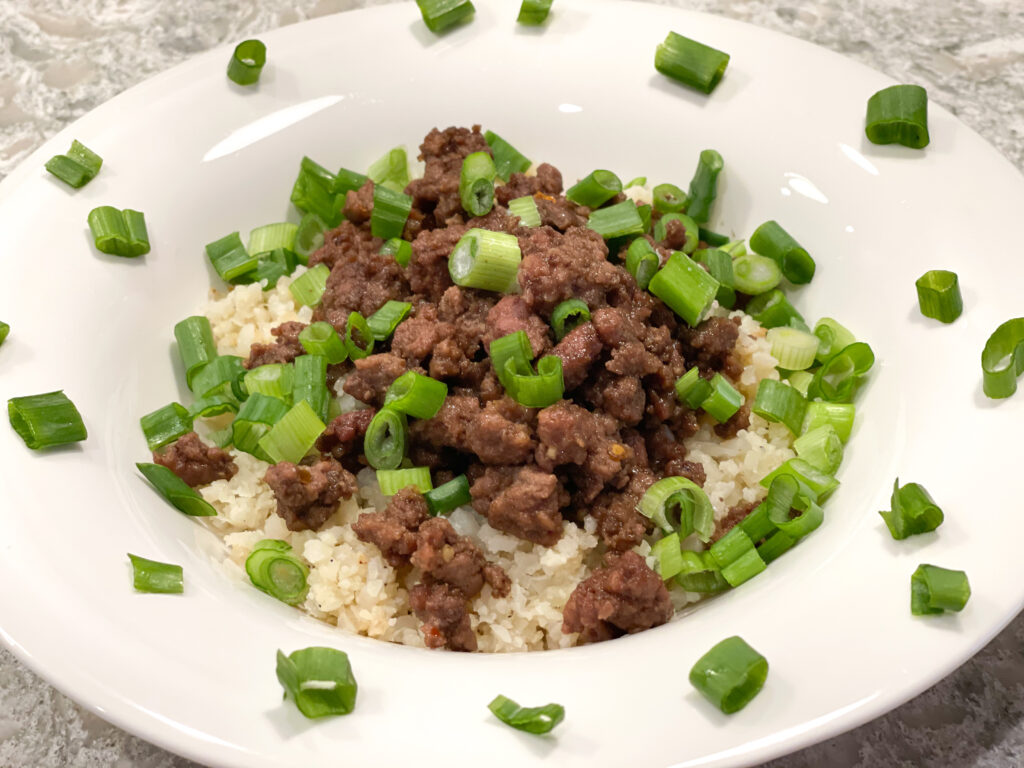 2 | What I'm reminiscing about
Our fun family/friend trip to Palm Springs!! You can read all about it HERE.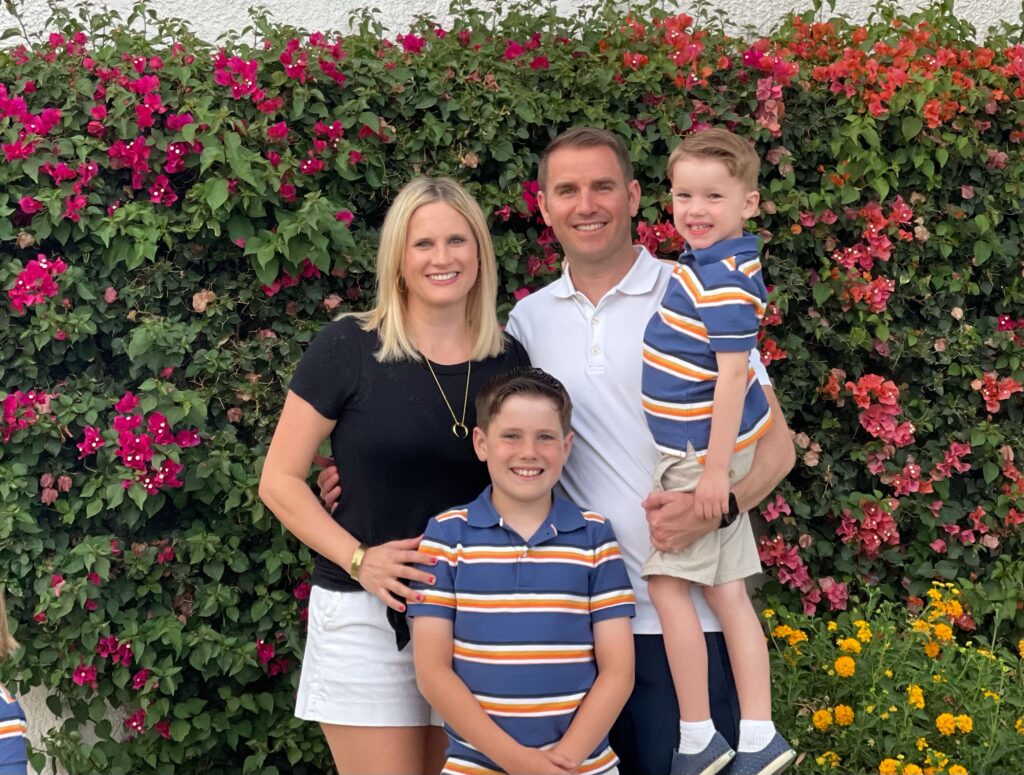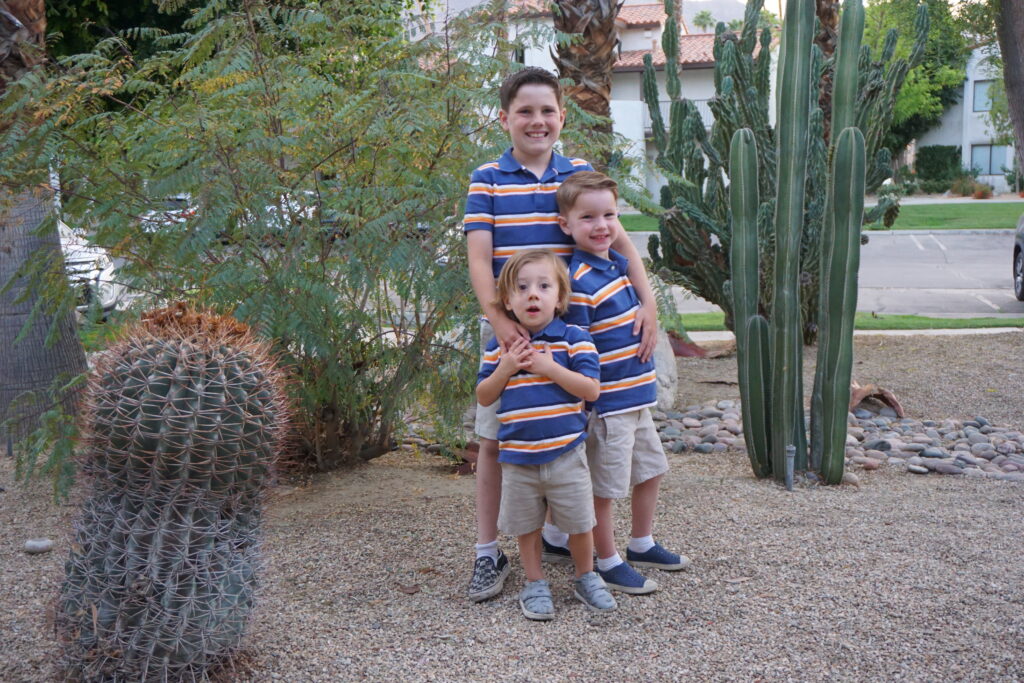 I mean how cute are these three in their matching shirts!! Matching shirts makes my mommy heart SO happy!
3 | What I'm loving
My Trader Joe's snacks!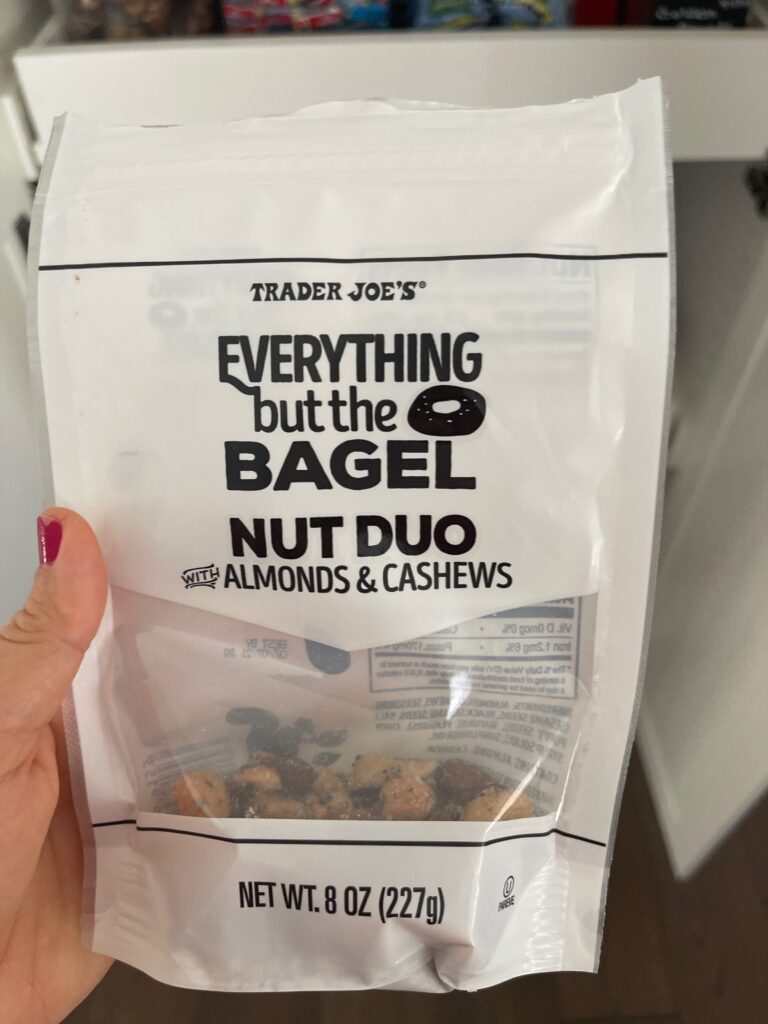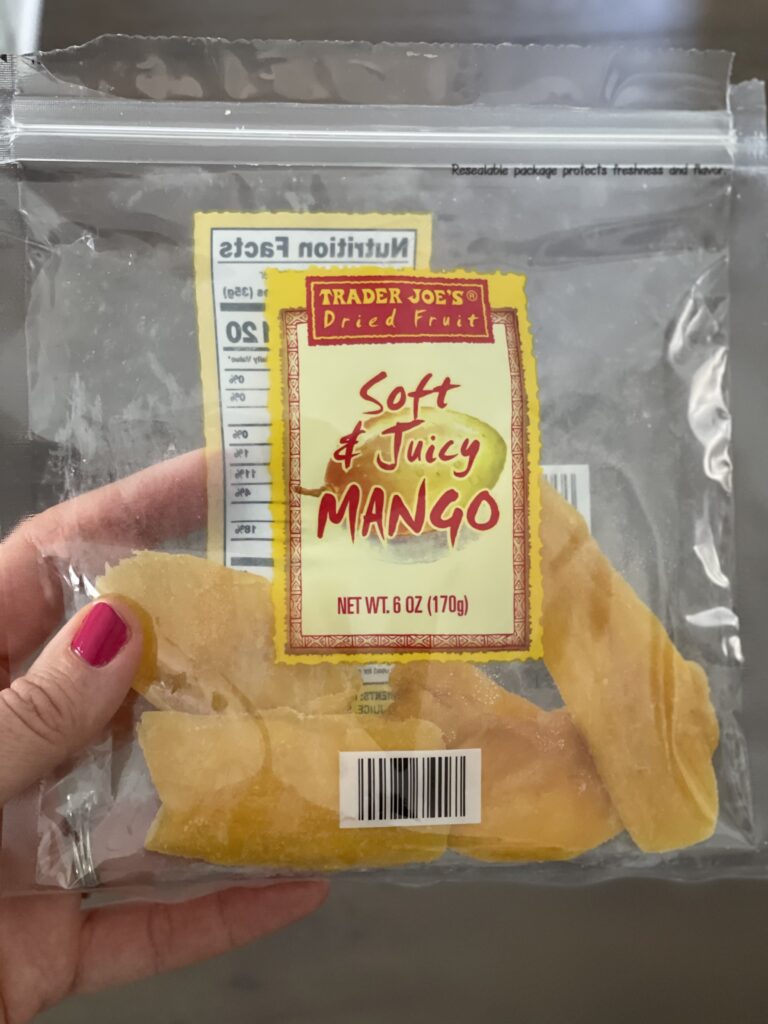 4 | What we've been up to
Celebrating Easter! You can read all about it HERE.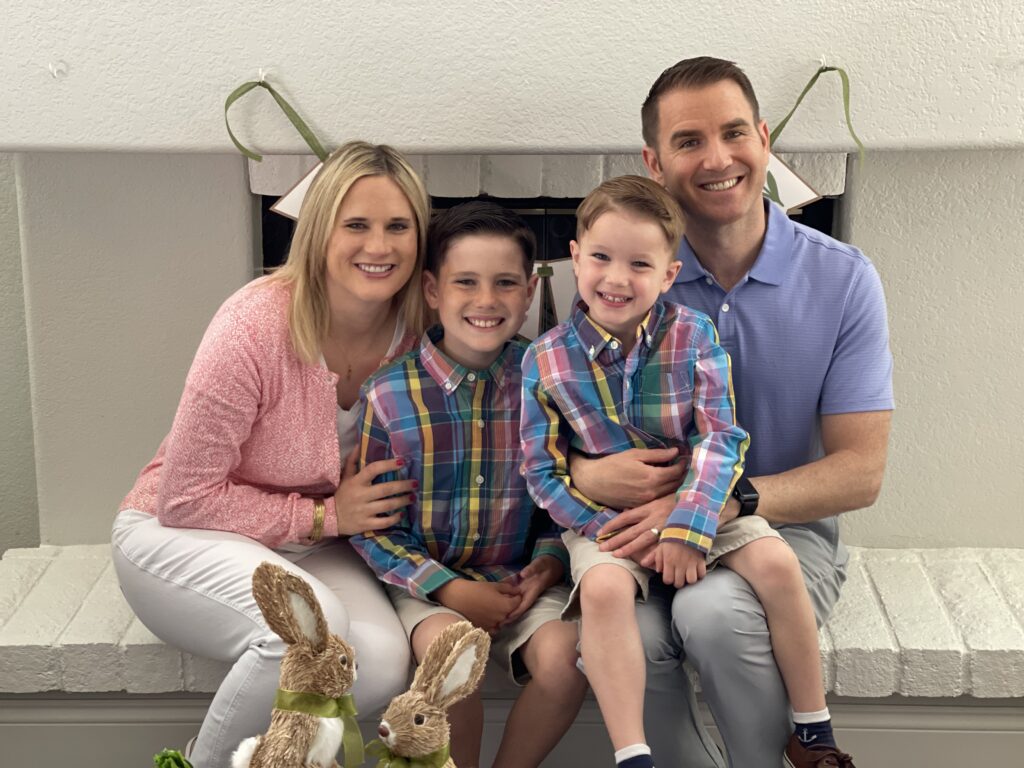 We went to Palm Springs and stayed at the Omni Rancho Las Palmas Resort over the boys spring break! We had a blast and it was SO much fun to getaway and make some memories with our boys and best friends.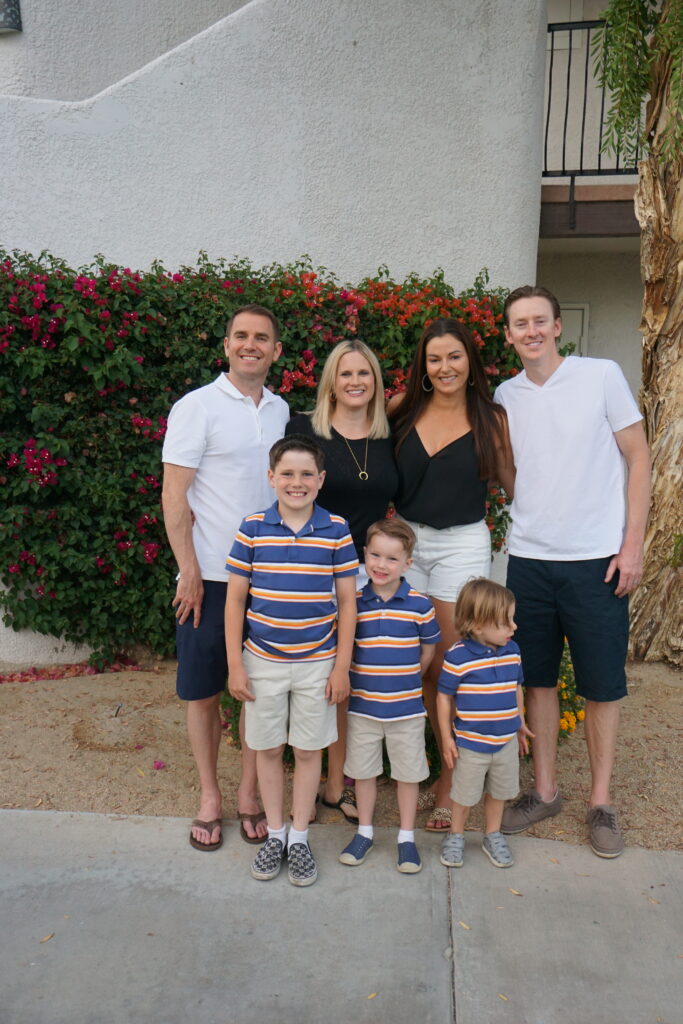 The resort pool was awesome and Luke loved going down the water slides a million times!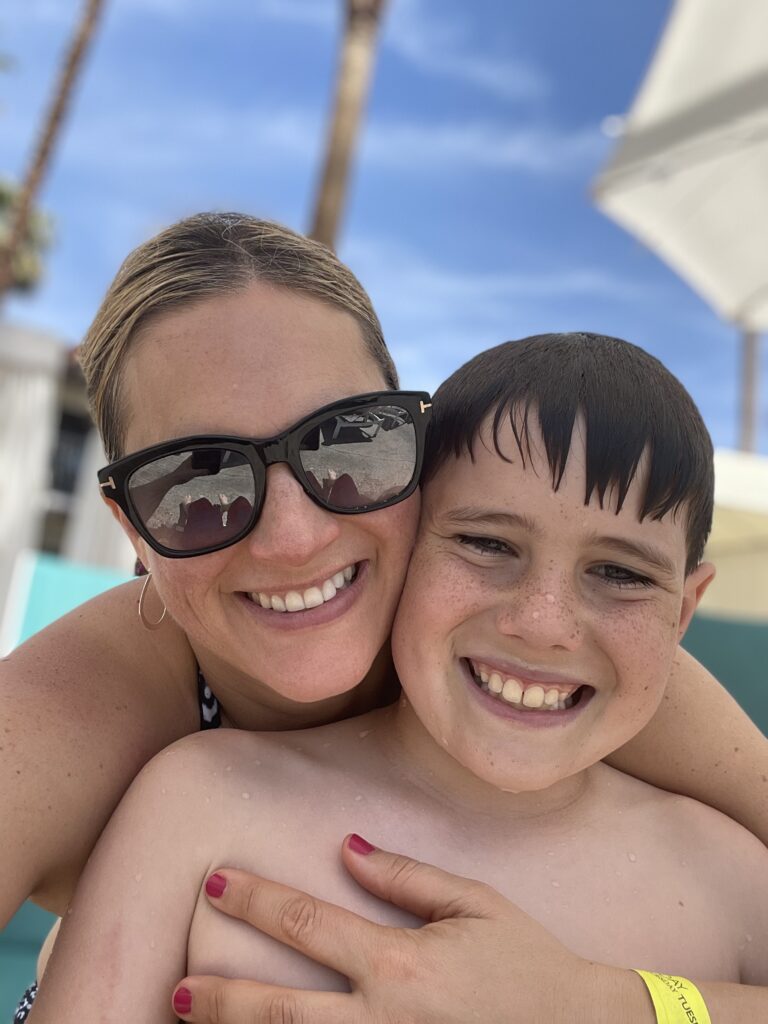 Having my special alone time with Tyler each week. We play games, read, and we're working on his bike riding skills!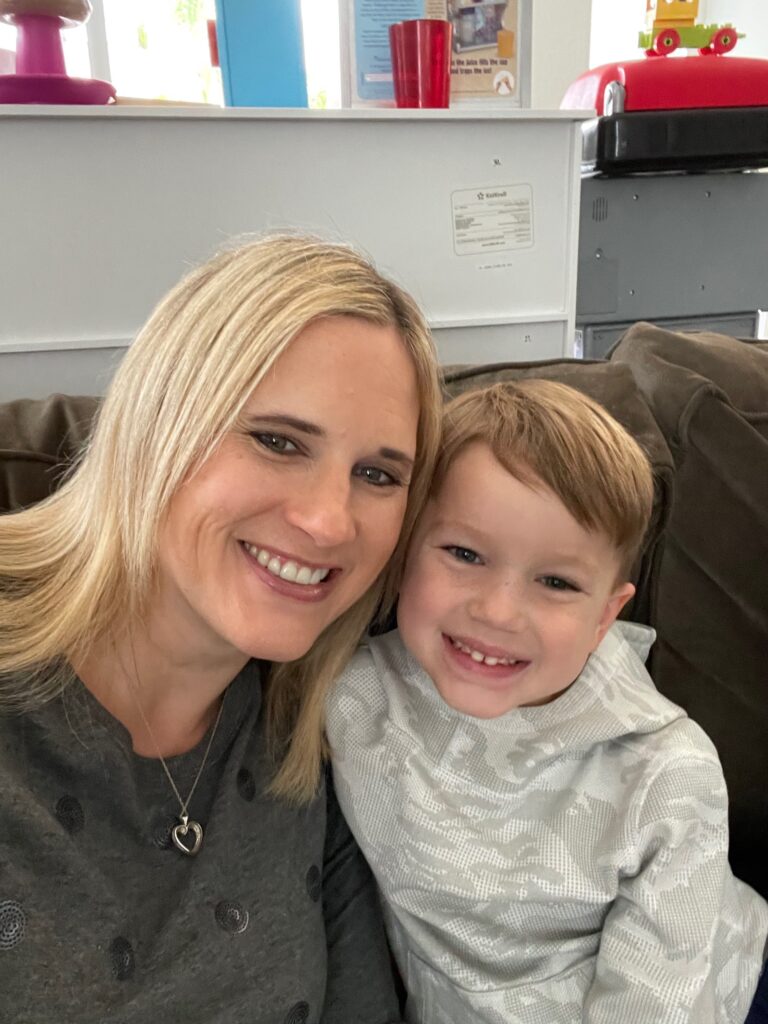 5 | What I'm dreading
Hmmm….nothing comes to mind! And that's a good thing!
6 | What I'm working on
My boys bedrooms! It's been delayed a little bit because Luke's new bed was back ordered. But it's supposed to ship out by the end of the month, YAY! I just sold Tyler and Luke's crib…que the tears!! I'm happy I made a local mama happy because the crib was in great shape. I can't wait to finish putting together their rooms, lucky boys!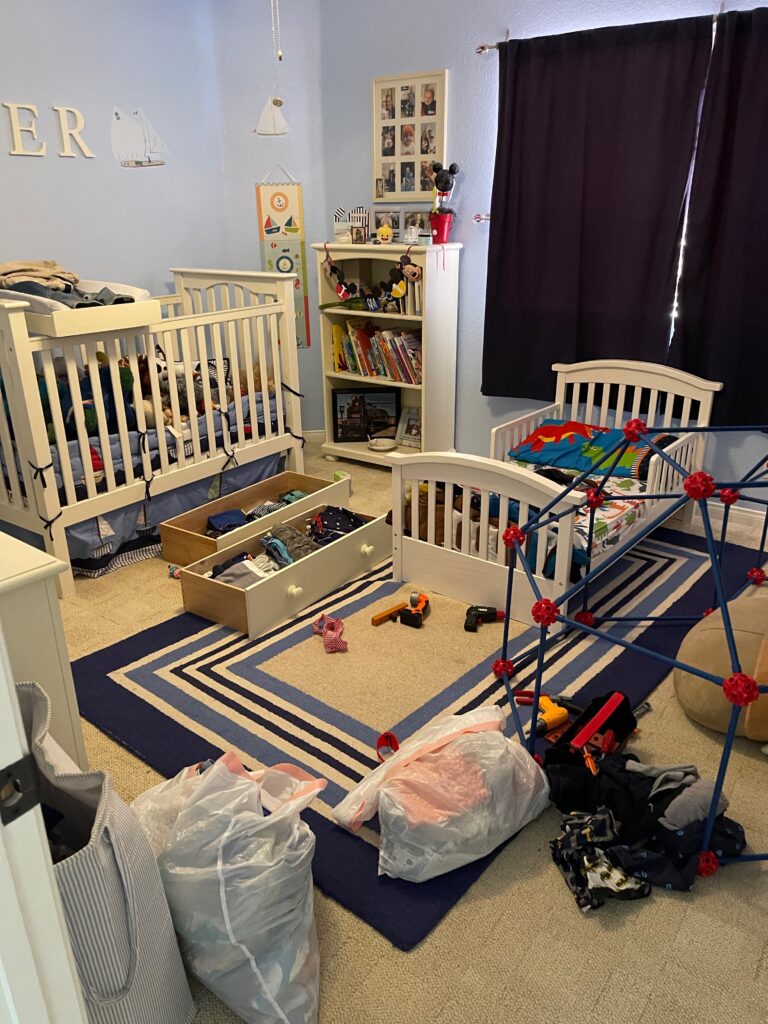 Spring Cleaning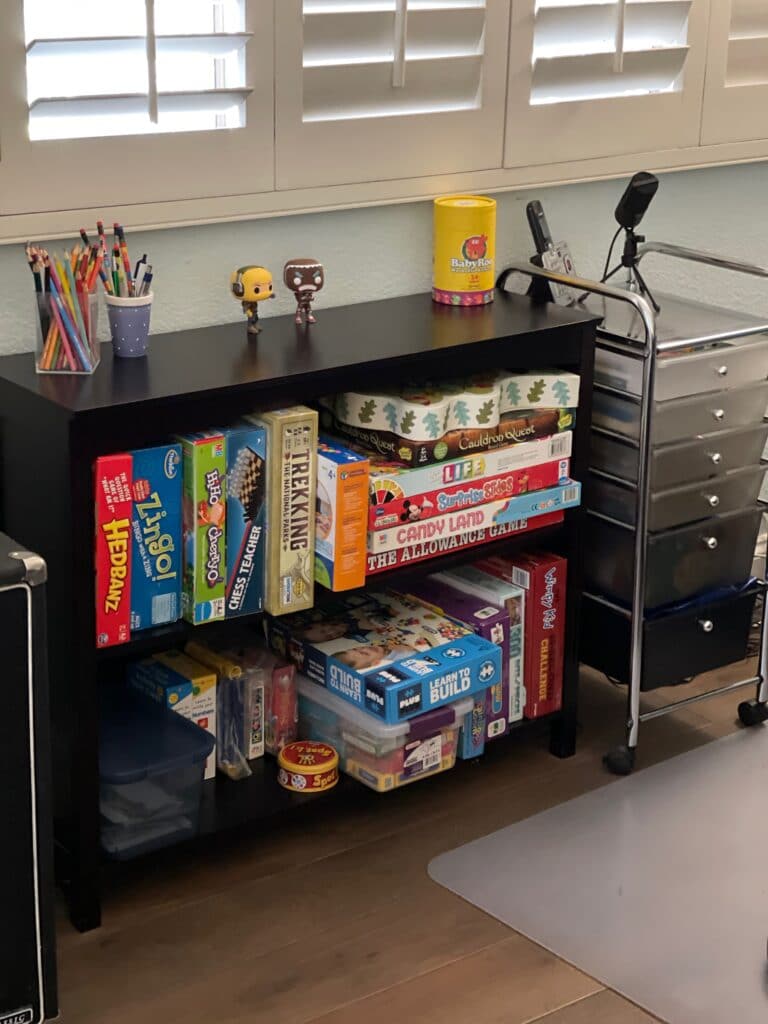 I'm slowly chipping away at the spring clean-out process. But still have so much to do, I swear to have my entire house cleaned out at one time would be a dream. It's pretty much wishful thinking during this season of life, lol but a mama can still dream!!
7 | What I'm excited about
Our trip we just returned from, Cabo! It was amazing and it was SOOOOO nice to getaway with just Jason! I'll be posting about our trip soon, we literally got back in last night!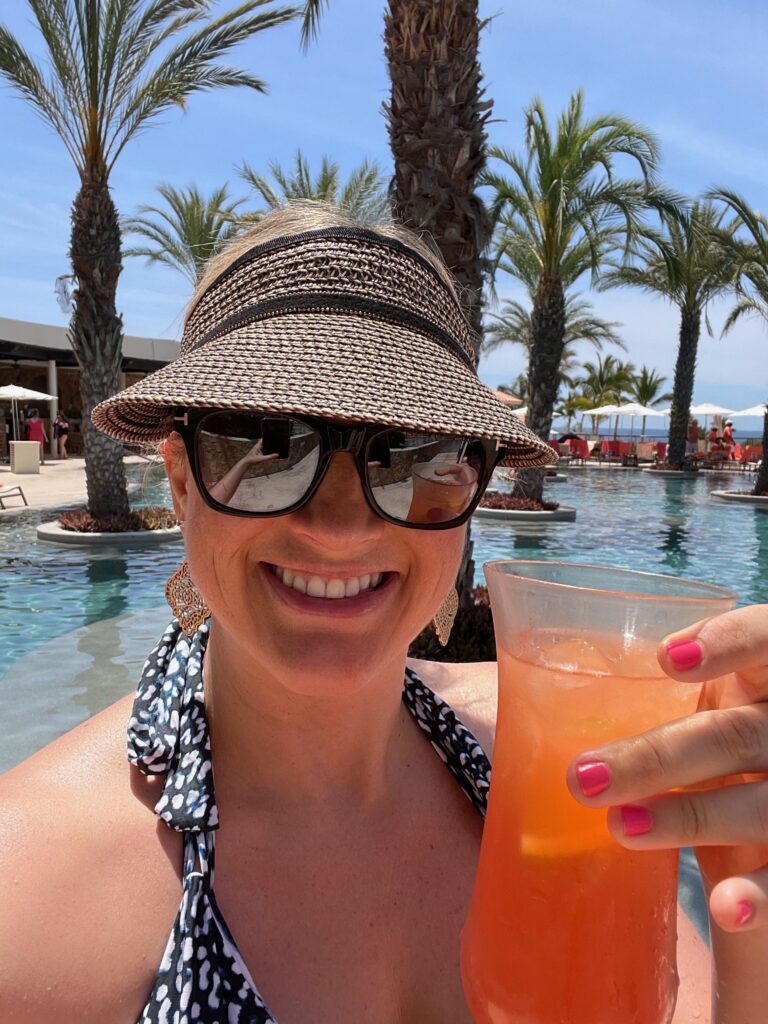 8 | What else is new?
I posted about 10 ways that help me be a productive person, wife, and mom! You can read about it HERE.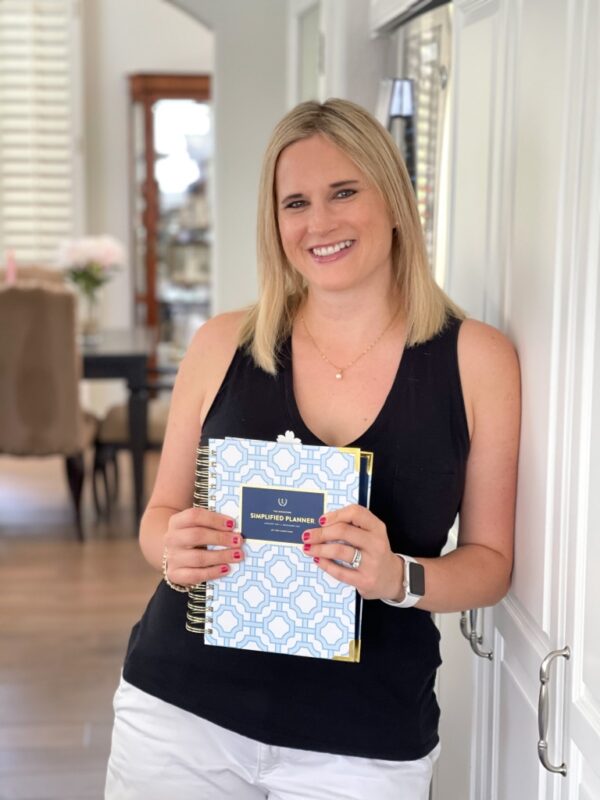 9 | What I'm watching \ reading
We are now into season 2 of The Crown. I find it very interesting to learn the history of the royal family. I'll tell you what, I would be horrible at being a royal, lol way to many old school ways and rules. I bet I would run away just like Harry did.
On my own, I'm watching This is Us! I love this show and look forward to it each week.
I'm still watching Grey's Anatomy. I'm definitely not a fan of this season. I know they are trying to portray an accurate representation of how it is for the medical field this past year. But it's too depressing for me, even the character sides stories are depressing, there isn't any comic relief like there normally is.
I can't help it, I enjoy the Real Housewives shows, and I'm loving The Real Housewives of Dallas! These ladies are hilarious with all their shenanigans!
I started reading, The Wife Between Us, on vacation!
10 | What I'm listening to
I'm currently listening to kids playing, Jason on a phone call, and our pool. My desk looks out onto our pool and I've always found its noises to be relaxing as the jacuzzi water pours out into the pool.
11 | What I'm wearing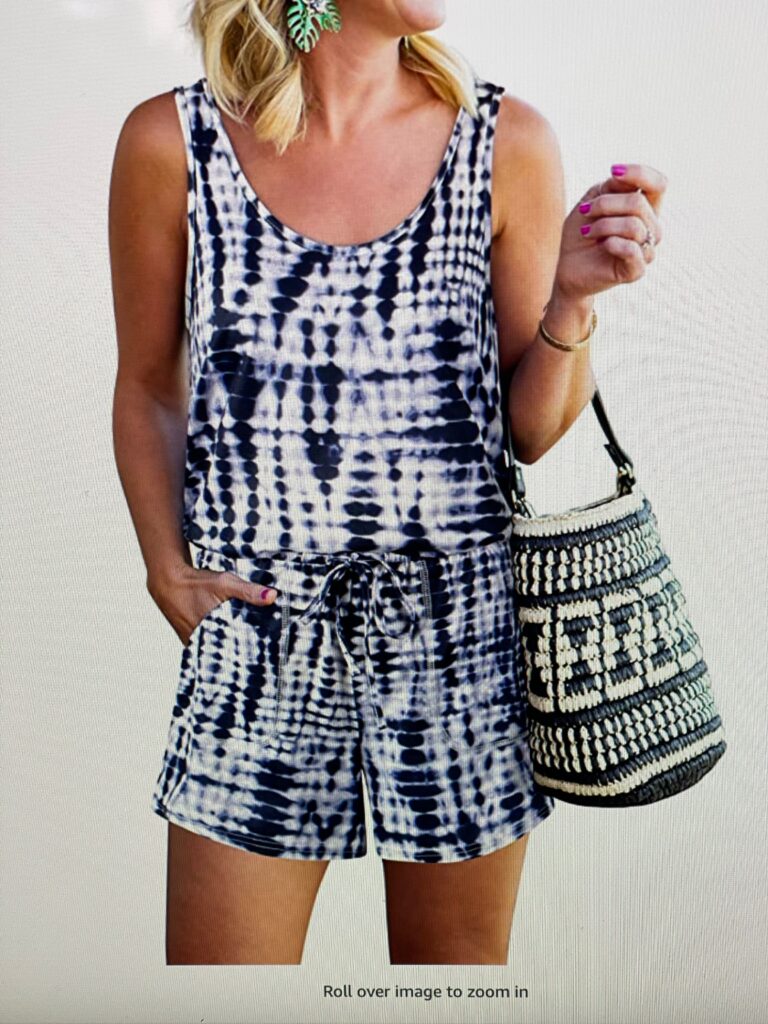 I purchased a lot last month so shopping was pretty light this month. But I did scoop up this cute jumper on Amazon for $25!! It comes in lots of pretty designs, you can find it HERE.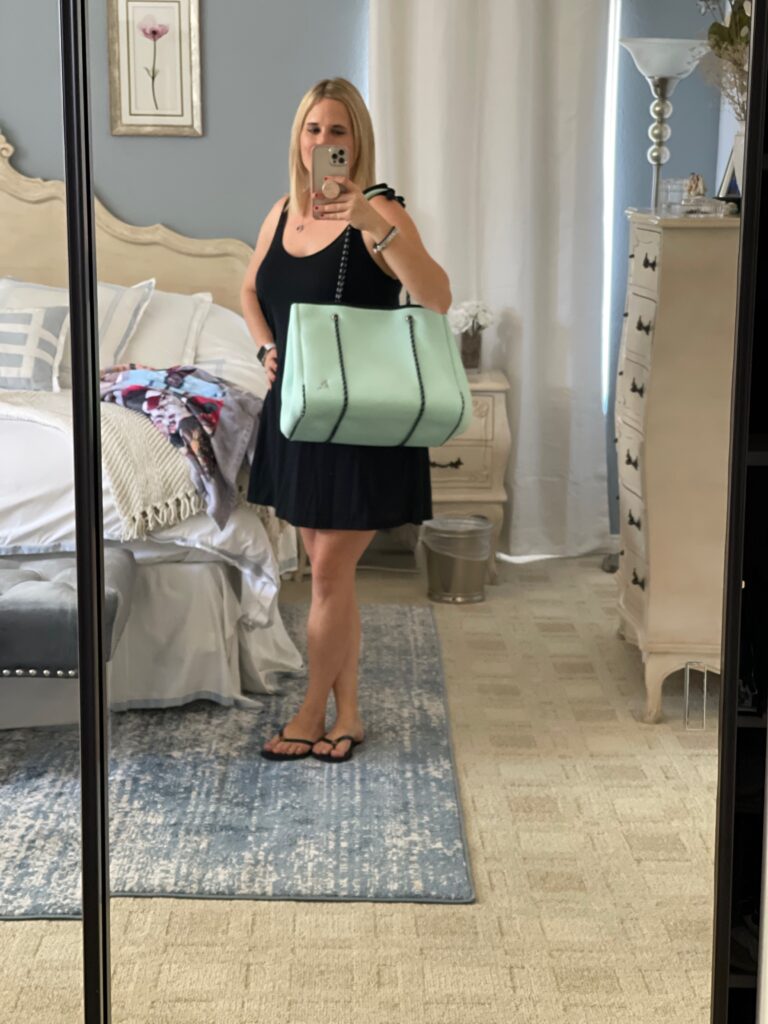 I'm loving using my new pool/beach bag. It's large enough to carry multiple towels, sunblock, book, etc! You can find it HERE.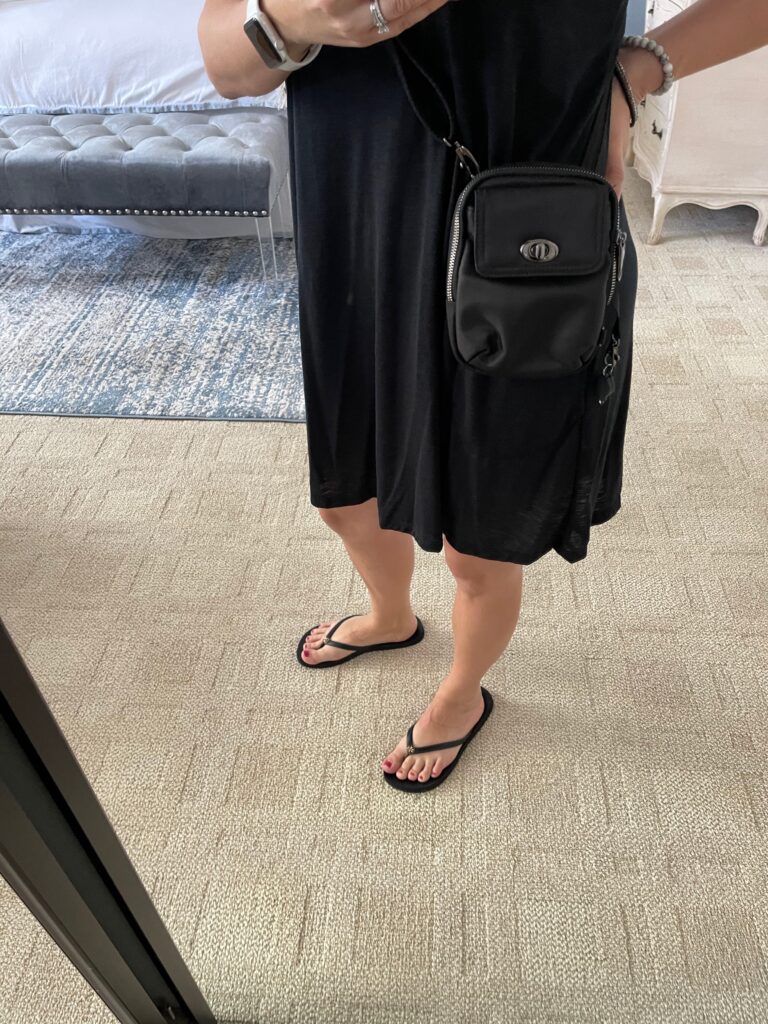 This crossbody cell phone holder is perfect for walks, hikes, beach, bike riding, going to the pool, you name it! It can fit two cell phones, has slots for credit cards and still has enough room for your lipstick/chapstick. I purchased it to fit inside my pool bag, so I wouldn't need a purse and can have my phone protected. I love it!
12 | What I'm doing this weekend
We have Luke's Flag Football and Basketball games. We'll have our standard Family Fun Night and order pizza and watch a movie. I also have some of Luke's friends asking for a playdate, so we will have a house full of happy boys playing. I'll be unpacking and cleaning up the house from us being gone. Basically, getting ready for the next week and getting myself organized with doing some meal-planning, etc. No social plans on the calendar so maybe we will go out to dinner one night too. Nothing too crazy!!
13 | What I'm looking forward to next month
Next month, is my JAM! I celebrate my birthday and it's Mother's Day, woohoo! Bring on the pampering, cute mom gifts and celebrating my special day. Which reminds me, I need to make some plans!!
My 40th Pandemic birthday last year! Jason still found ways to make it a special and memorable day. This year I'm hoping to celebrate it with some of our friends too!
Thanks for reading along today! Hope you enjoyed seeing what this mama has been up too. Stop by tomorrow for a Mother's Day gift guide!
XO