10 Things I Do To Be The Best Version of Myself So I Can Be a Productive Person, Wife and Mom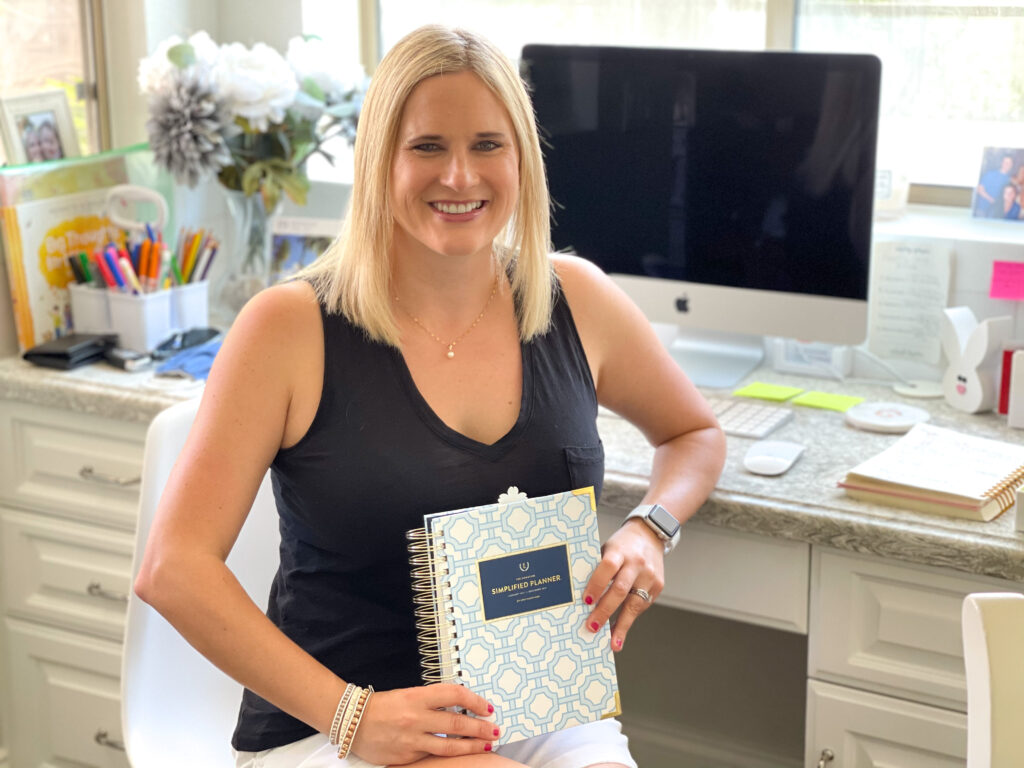 Do you find yourself having so much to do but still having trouble being productive? Are you running through your life putting out fires and just getting by to the next thing without accomplishing all the little things? I think this can happen to all of us at times. When you feel like you are drowning or not getting enough done the key is to re-evaluate how you are spending your day.
When I sat down to write this post, I came up with 10 things that I do to help me stay out of a life drought. The idea here is whether you are a stay-at-home-mom or you have a desk job, you don't want to get stuck having no plan, which is how unproductive habits form. I hope you find this list helpful to see how this SAHM makes her life work while being productive.
Side note: I am by no means a perfect person who has it all together everyday. I have off days too and days where things go wrong and I have to pivot away from my daily routines or planned schedule. That's just life with its beautiful messes and inconveniences.
How I'm Productive
1. Have a Plan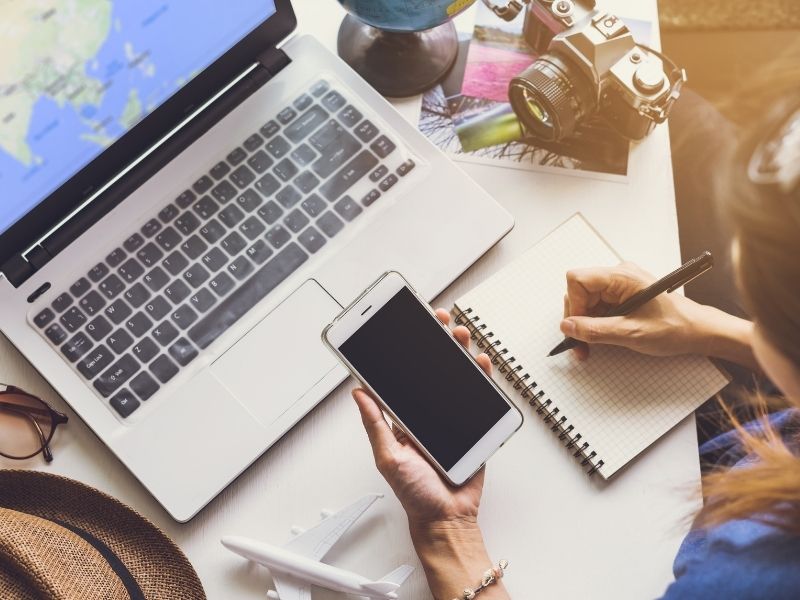 Have a paper planner or use a digital one to stay organized. I love using my Simplified Planner for myself & my family's schedules. I use digital planning for my blog through Asana and I use an editorial calendar in WordPress to stay organized with my work.
During the weekend look at your upcoming week and create a to-do list.
Have weekly & monthly action items to stay on track and look to see what days you can chip away at your to-do lists.
Regularly check in on these to-do's to make sure you are staying on top of primary (high-priority) and secondary (important but not top priority) action items.
Check off tasks when completed
2. Make your Bed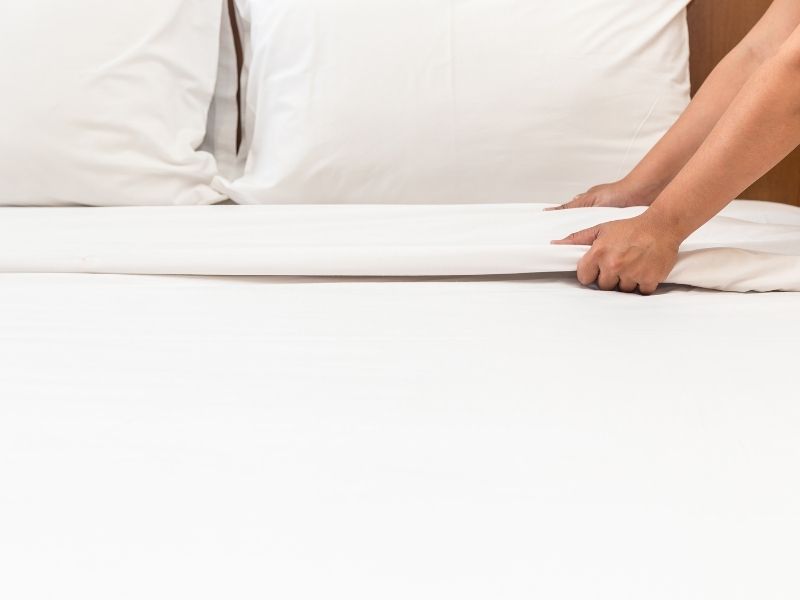 It may sound like a silly, unnecessary task but I believe it has a big impact on your day. Make it first thing or fit it into your morning routine. I do it after the kids are off to school and I have had my coffee and morning "me time'. I head upstairs to get my work out clothes on and this is when I make our bed, it's part of my morning routine. Do this task when it works best for you and then make it a habit.
There is something about your bed being made that sets your day off on the right foot. It makes your room look neat and in return it lowers your stress. It feels better getting into a made bed at night and it makes me feel like my sheets stay cleaner.
3. Morning | Evening Routines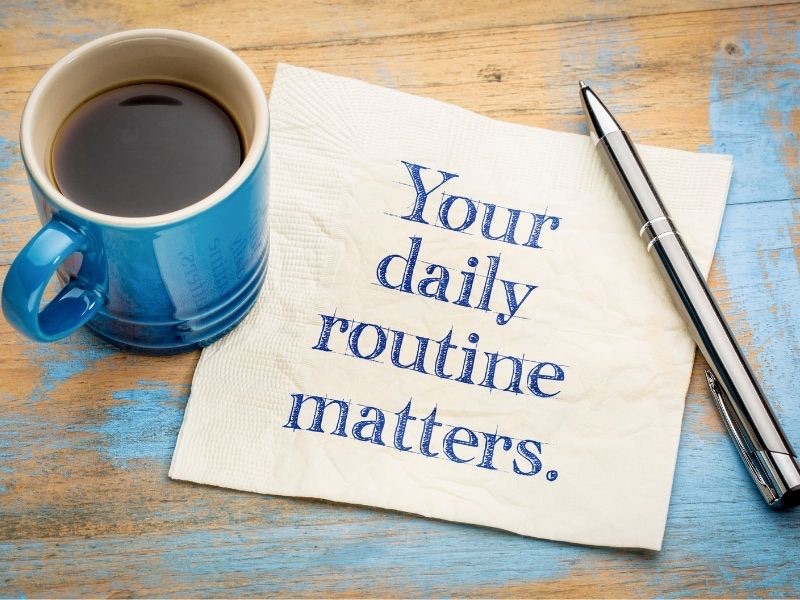 It's a good idea to sit down and come up with a list of things you need to do in the morning and at night that will make you feel happy, productive, and prepared for the day. Once you've created that list be CONSISTENT and do these things EVERY day.
For reference here are my daily routines:
Morning Routine:
'me time' (coffee, gratitude journal, read a few pages or a chapter of a book)
Reset the kitchen from breakfast
Make our bed
Get workout clothes on to work out
Brush teeth
Work out
Shower & morning skin-care routine
Get ready for the day & put on make-up
Evening Routine:
Prepare dinner
Family dinner
Make school lunches for the next day
Clean up kitchen
Wipe down kitchen counters
Sweep/vacuum kitchen & family room
Tidy up main living areas
Night time skin-care routine
Read to Tyler
Tuck boys into bed and have quick mommy & me talks with them
4. Work Out Regularly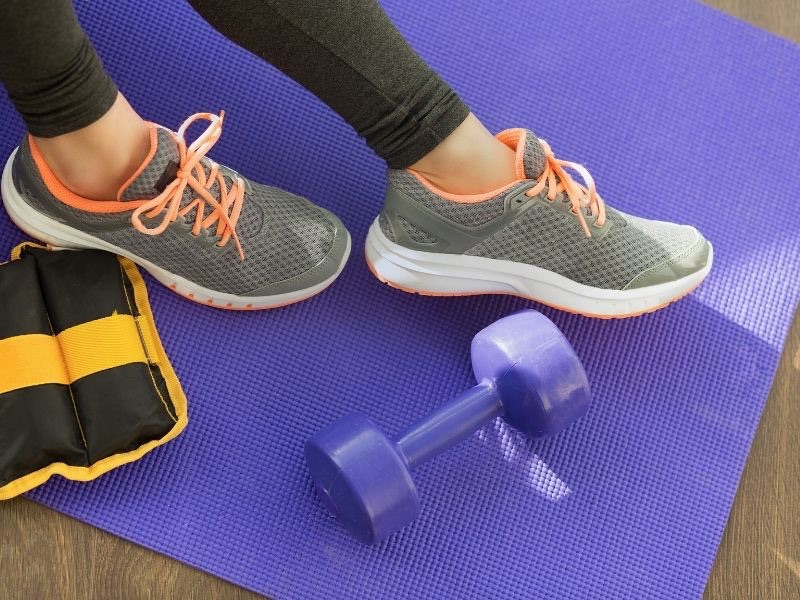 Truth bomb- I used to tell myself, I only have time to work out 2-3 times a week. It wasn't until I found the FASTer Way to Fat Loss Program when things changed for me. My previous work outs were too long, not effective enough and I was feeling burned out. My biggest advice is to find a program or system that works best for you. I like 30 min. programs that change things up, work on different body parts each day, and are effective.
Tips:
Find program you like for working out at home or at the gym
If needed, find an accountability person
Schedule in your workout to make it happen, if something comes up, find another time during that day to get it done
Be consistent, once you find your groove you will miss not getting in that work out
I find working out gives me more energy, I'm in a better mood, I feel stronger, it does wonders to help with mommy stress and improves my mental health, and I now love it! (I NEVER thought that statement would come out of mouth)
5. Get Ready For the Day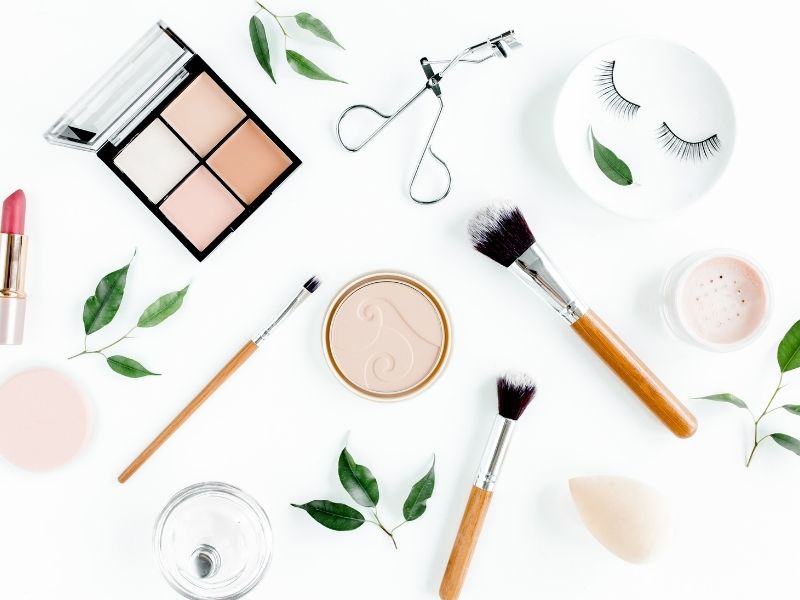 Make time to put yourself together, even if you are just wearing yoga pants and a tank top. Dress for your day and choose clothes you feel good in. When I'm dressed and out of pajamas, I automatically feel motivated and it contributes to my productivity. Put on accessories, for me I love changing up my jewelry, sure I have my favorite go-to pieces but I think putting on accessories completes your outfit, makes you feel more confident and adds a pep to your step. Lastly, put on some makeup. Doesn't have to be much, find a 5-minute routine that works for you. When you glance in the mirror throughout the day, you will feel better about yourself. When you put yourself together for the day you will be more productive, I promise!!
6. Vitamins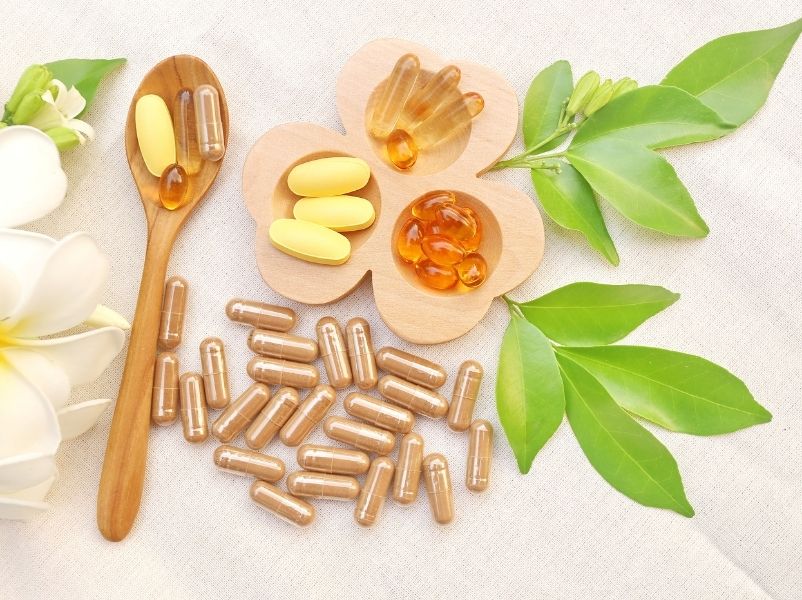 I take a mixture of vitamins everyday. I do eat clean (most days) but it's hard for women to get everything they need with just your food intake. Cue the vitamins. I love my 2-week vitamin holder! Thanks to it, I don't have to go through every vitamin bottle every day. I consistently take my vitamins after my first meal. They help me feel balanced, healthy, and I like to think I'm ensuring that my body is receiving all the nutrients it needs to perform at it's best. The brand I gravitate towards is NatureMade.
Here are the vitamins I take daily:
Vitamin C: supports immune system, Magnesium: Supports nerve, heart, & bone health, Turmeric: supports healthy inflammation response, Vitamin D: supports bone, teeth & muscle health, PreserVision: supports eye health, Biotin: supports hair health, Super B-Complex: helps converting food into cellular energy, L-Lysine: essential amino acid, Fiber: helps lower cholesterol to promote heart health, Pure Zinc: supports immune system, skin, eye & reproductive health and Fish Oil: promotes heart & vascular health. I also take 2 Elderberry Gummies with Propolis & Echinacea: supports immune function. Lastly, in a liquid form I take 1 tbsp of Modere Liquid Biocell (collagen): Improves joint mobility, supports heart health & improves skin's hydration, firmness, & tone.
7. Focus on Doing 2 Main Areas in Your Life Well Per Day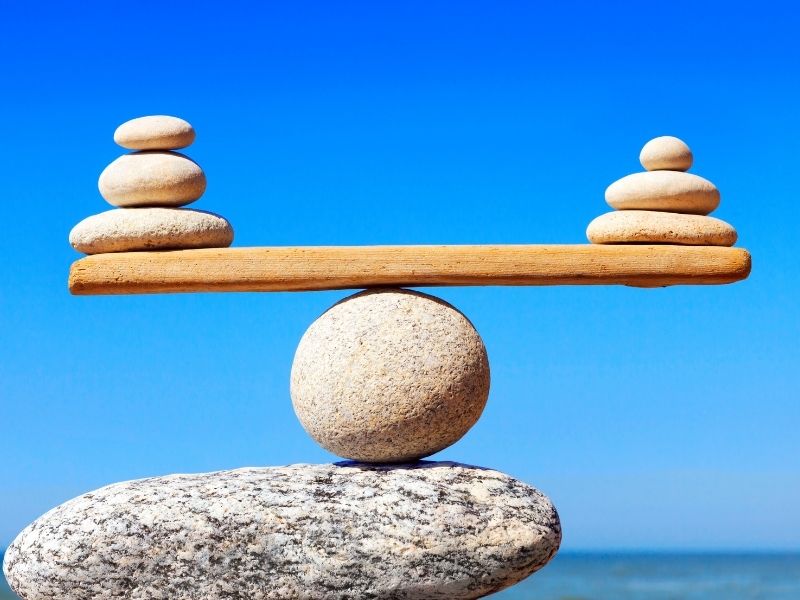 I came across this idea and it just made sense to me. On the topic of how to find the right balance in our life, and how can we be great at every area in our life while giving it 100% everyday??? The answer is, it's impossible, there aren't enough hours in the day.
These are the areas that we all need to manage: yourself, home, work, kids, marriage, friends, all other life to-do's
The idea here is two focus on doing two of those areas well everyday and give them 100%. Yes, of course you can't just tell your kids nope not dealing with you today, but on days where you are making your kids a #1 priority, schedule alone time with each of them or do something with all your kids and you together.
When you are focusing on yourself, whether it be alone time, painting your nails, going shopping, giving yourself a facial, etc. you don't need to feel guilty doing it. Obviously, some of us work a day-job everyday but if you are having work be your focus area that day, try to get ahead so that you can go take your kids to the zoo the following day. If you're wanting to spend time and focus on your marriage, schedule a lunch date together or a fun at-home date night after the kids go to bed. If you are getting behind on your house duties and need to make that a priority than schedule an afternoon to take care of some of those tasks and recruit family members to chip in as well. Make plans with friends to connect and have fun and then have zero guilt doing it. Taking the time for important relationships in your life, will fill your tank so in return you'll be more productive.
Each week when you take the time to figure out which two areas, each day, you will focus on, you will start to notice that you are achieving that balance you're always trying to aspire to. What's the use in multi-tasking if you're never killing it in any of these areas and it leaves you feeling less than. Having this mindset has helped be more productive and intentional with my time management.
8. Set a Timer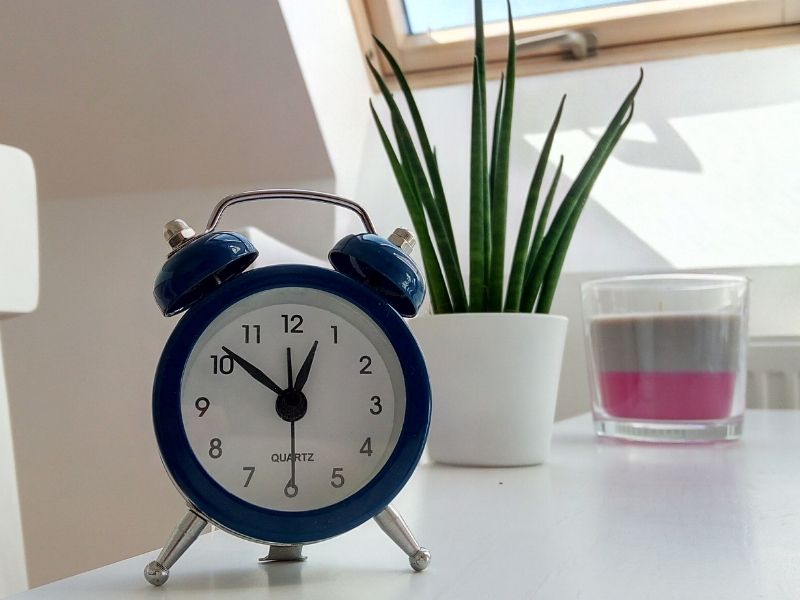 This sounds easy enough but it can be a game changer to get dreaded annoying tasks done FAST! The family room mess is driving you nuts, set a timer for 8 mins and have one of your kids help you and make it a game. Can we beat the timer?? Doing your morning routine and you feel stressed about getting it all done because you have a busy day a head of you, set that timer, be efficient and get it done. Your kids need to clean up their rooms before they go out and play with friends, set that timer and see who can do it the fastest. You get the idea, it's a great tool to have in your mom box to help get things done and checked off the list.
9. Schedule in "me time", and the FUN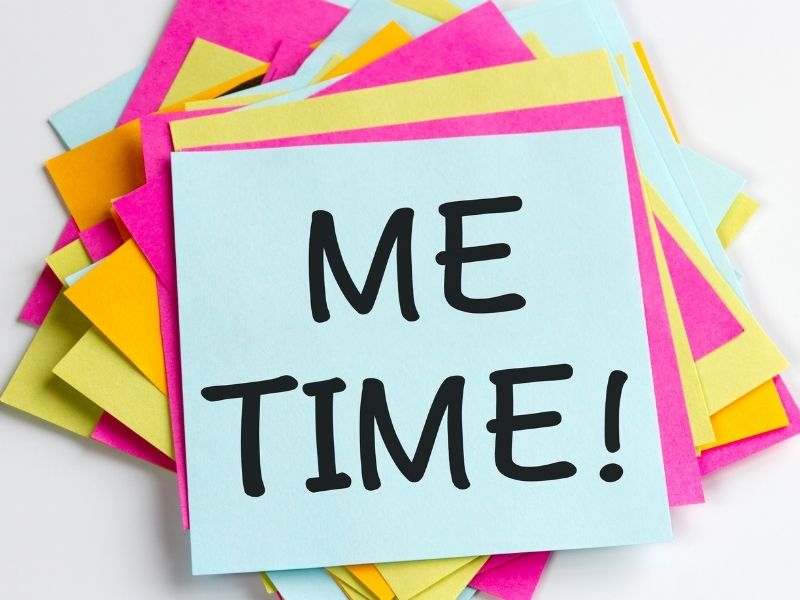 Often we can feel overworked, underappreciated and feel anxiety building up in us. That's why it is very important to fill up your own tank and schedule in the "me time". As moms, we are doing a million things and our brains are full of to-do lists and things we need to remember. You need to quiet the brain and destress which means go meditate, read, listen to a podcast, watch a good mindless show, take a bath. You can go for a long walk and listen to nature, just allow your mind to wander and be still. Whatever it is that fills your tank with joy and relaxation, GO DO IT! The world isn't going to crumble without you constantly hustling.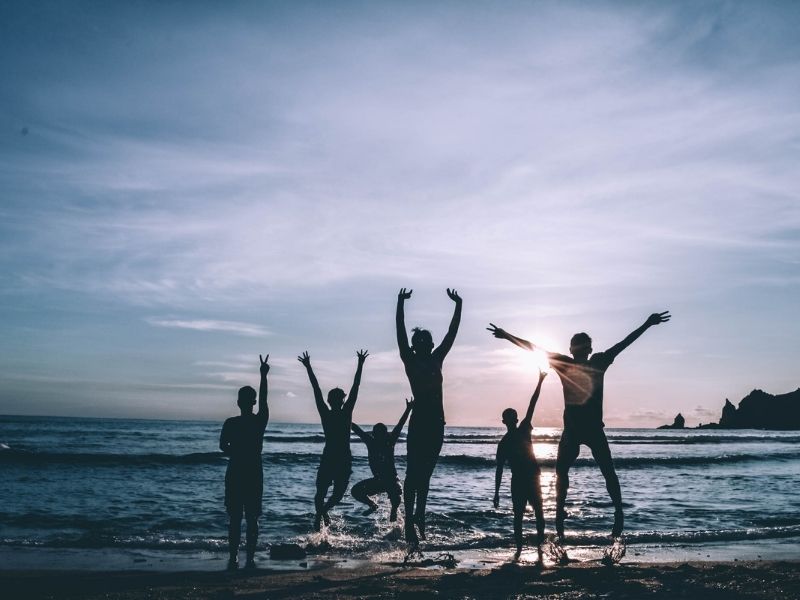 You need to take the time to plan in the FUN! Unplug, relax, enjoy life, get outside and be with your people. It helps you gain perspective, refuel, and reenergize. Enjoying yourself with family and friends is very important for your mental health, it keeps you young and active and having a zest for life. It can't be all work, work, work, and no play. Taking the time to have fun resets you from the hamster wheel of life. Slow down, refuel and it will help you get back to the hustle and bustle and be more productive. Our motto is, "work hard, play hard", I'm sure you've heard of it.
10. Sleep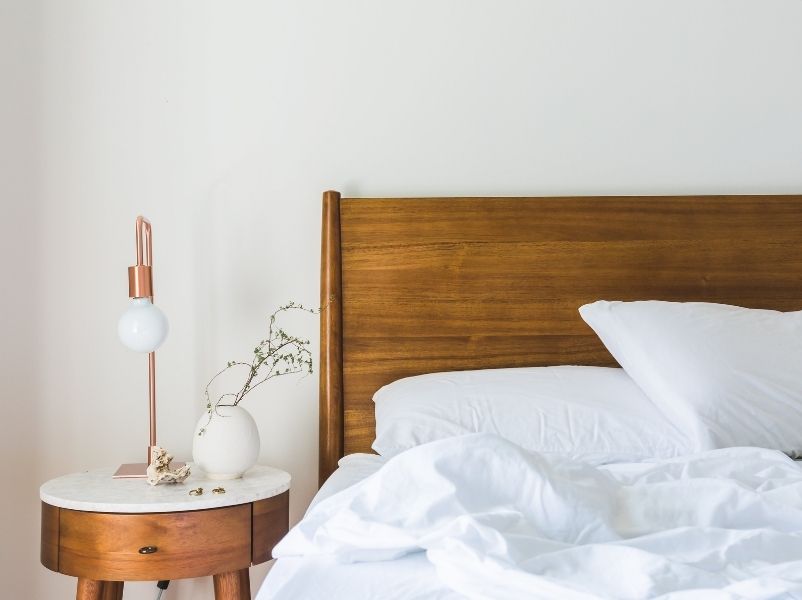 I always think it's funny when people say, "I'll sleep when I'm dead!" What?!?! You're missing out my friend, sleep is SO important! Your body repairs and recharges itself while you sleep. It helps fight diseases and helps your body function properly. When you get a good nights sleep you feel refreshed and ready to tackle your day. Personally, my husband and I LOVE our sleep and we make it a priority. We get into bed around the same time together, have our relax time and know our cut off times of when to shut it all down and go to bed.
Now, with this said we're both nighttime people too, we like to hang out and unwind after the kids go to bed, especially on Friday and Saturday nights. We have had a system in place for what feels like forever and it works well for us. I wake up on Saturdays to tend to the kids, and he wakes up earlier on Sundays. This works well for us, we both feel like we have a morning to not have to deal with all the things and if we want to stay up late but still get enough sleep, it gives us permission to do this. Work with your partner and help each other out if they're not getting enough sleep. You want a long healthy life together and it's easier when you work as a team.
Tip: Have a sleep plan. You should get 7.5-8 hours a sleep per night. To help achieve this get into bed at a certain time every night. Cut yourself off from reading, watching tv, or scrolling your phone with enough time to fall asleep where it gives you that 7-8 hours.
Final Thoughts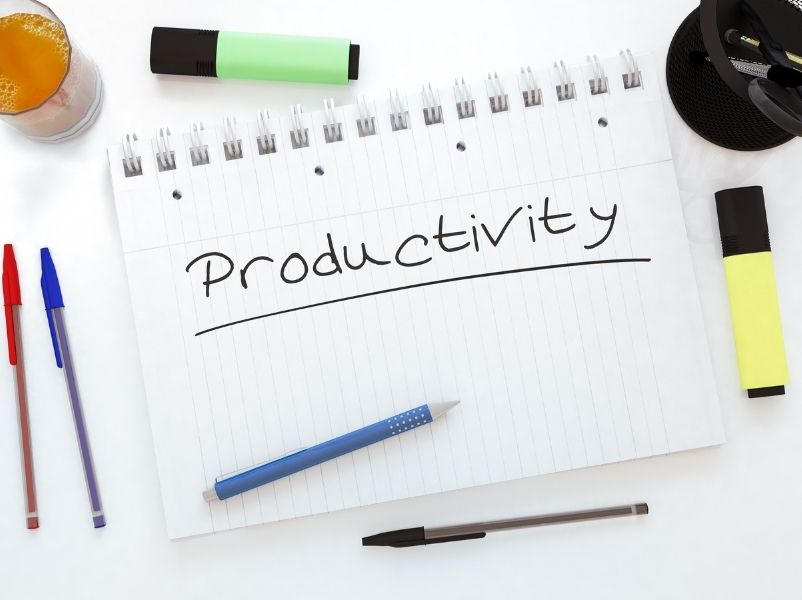 I want to state again that I don't have it all together 100% of the time. However, having good routines and habits in place allows you to have days off because as soon as you can, you know what you need to do to get right back on that productivity train. It allows you to be your best self, wife, mom, friend, all of the things. Get to know yourself and your needs, we all change once we get older or when we enter parenthood. Be a team player with your spouse, hold each other accountable and support each other. Figure out systems that work best for your family. These 10 things have helped me and our family run smoothly. When you need help, ask for it!! Your family and friends are not mind-readers and when you ask you will be surprised, how many will line up to help you. My hope is that you've gained some take-aways from things I do that you can apply to your life. I'm always looking for ways to improve, and different "seasons of life" make you have to pivot so I welcome any of your suggestions too.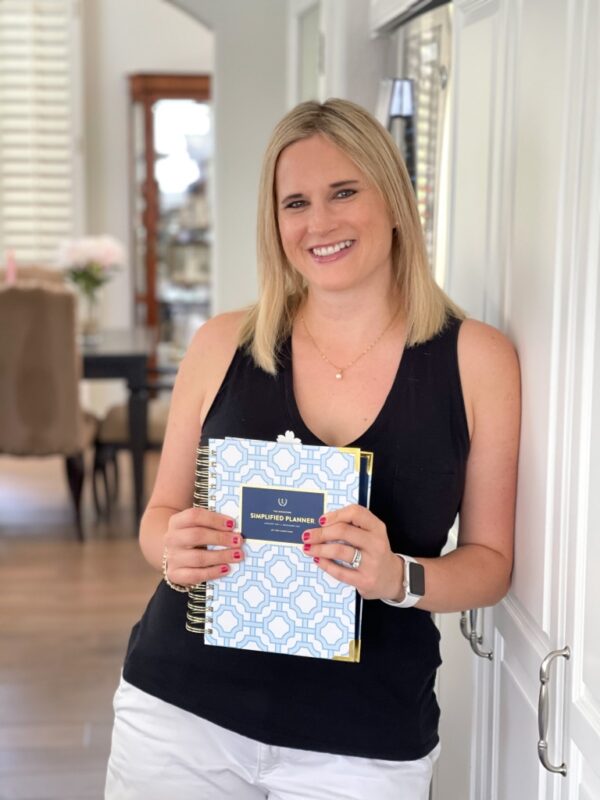 Let's all work together to help each other out and live healthy and happy lives while being the best person we can be!