Hey friends, I hope you had an amazing Mother's Day! My day was full of love and fun and now today I'm getting ready because tomorrow I leave for a trip to Cabo with my bestie!!! But first, here's a recap from Easter (still playing catch up…story of my life recently). Once I'm caught up on current happenings with our family, I want to get out some useful content to you, I PROMISE!!
Easter Egg Hunt at School!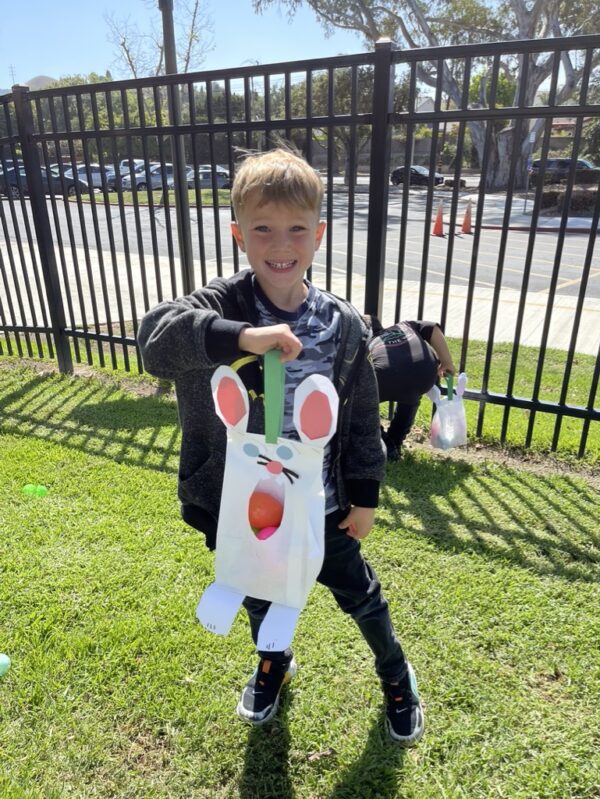 The kindergarten Easter egg hunt was the first activity that I was allowed to attend for the year. It was fun helping out our room mom, Lex in hiding all the Easter eggs.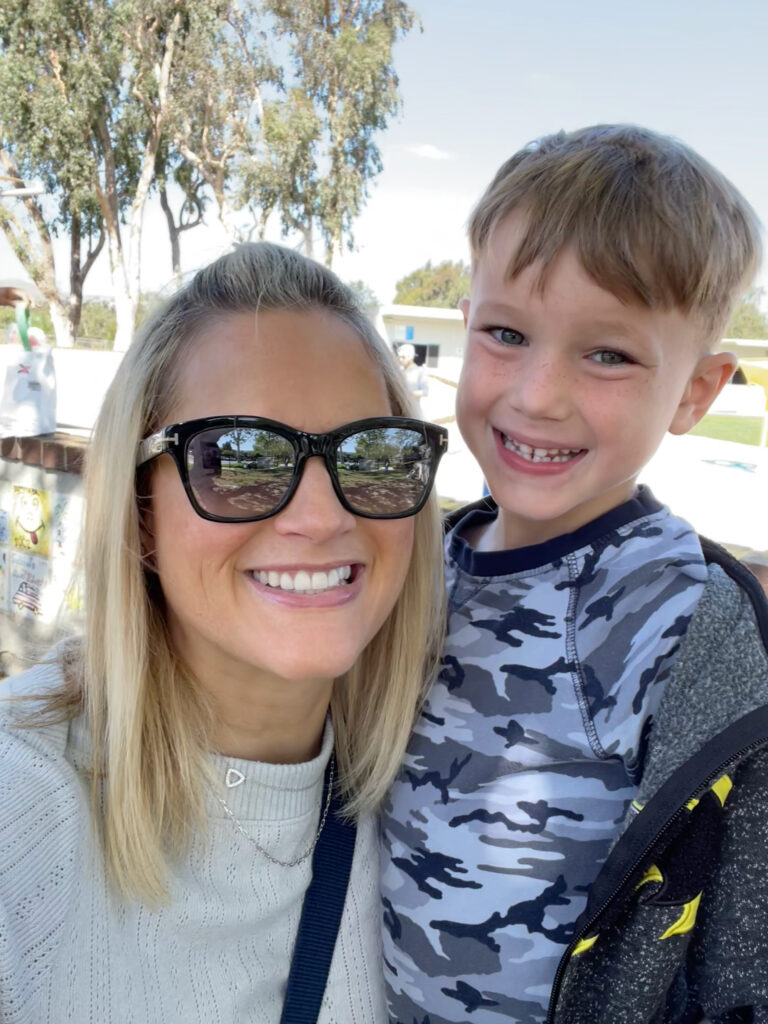 Trust me your kids love to see you while they are at school. I'm soaking it up with how proud he feels to have me with him.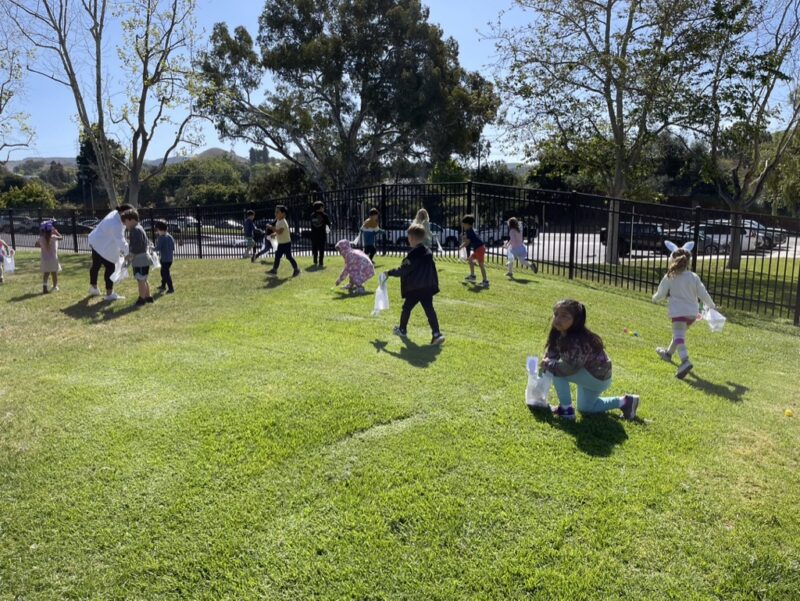 The eggs were numbered 1-10 and the kids had to find and collect the eggs in numeric order…that kept them busy. It was fun and I'm so happy I was there to share it with Tyler and his sweet class.
Easter Morning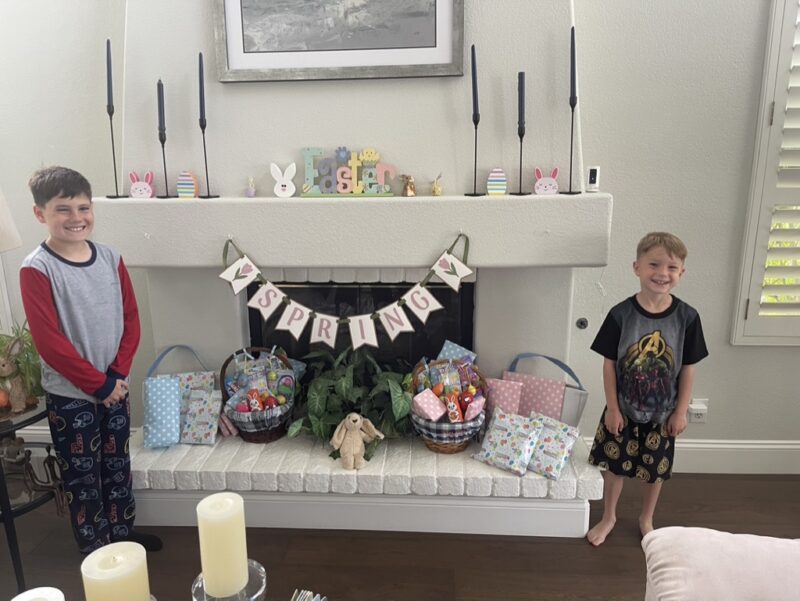 Ohh, that bunny was good to our boys!
Easter Baskets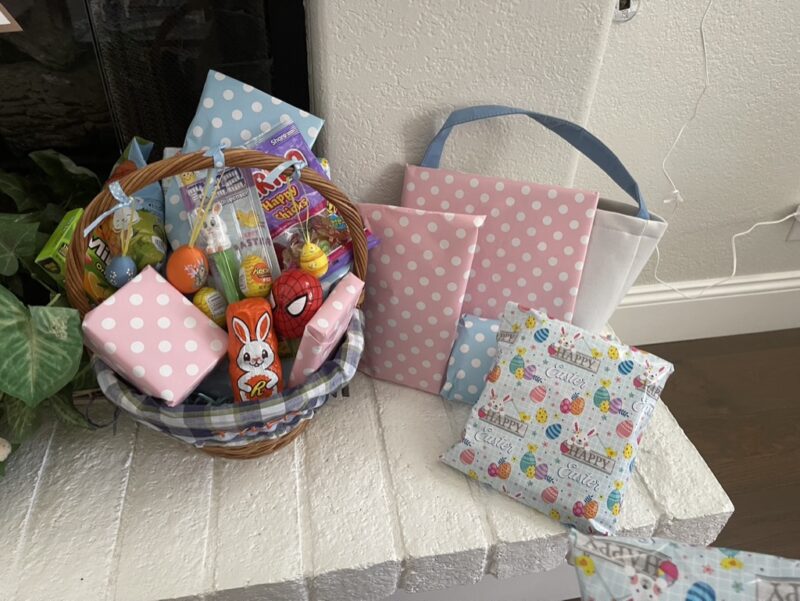 The Easter bunny had a theme with the gifts he gave…"Getting ready for the Summer!"
With that theme in mind, he gave the boys new swim trunks, waterproof slides and a beach towel. He also threw in new electric toothbrush, sidewalk chalk, an Easter themed book and a new reading book. Tyler got a small lego set and Luke received Madden NFL points to help him build up his team.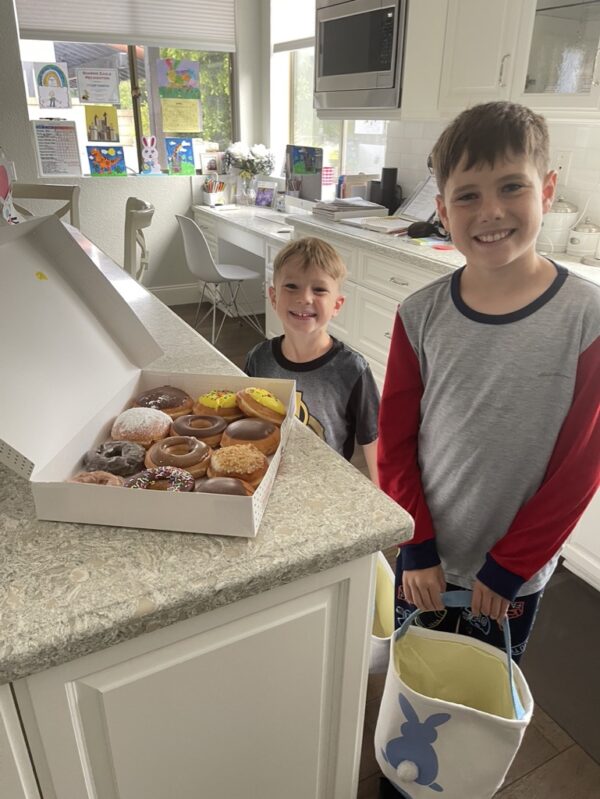 Florida Grandma, found a way to surprise these two right after they opened their Easter baskets. We got a knock on the door and fresh donuts were delivered to us. What a sweet treat!! Thanks Grandma Kathy!!
Easter Egg Hunt #1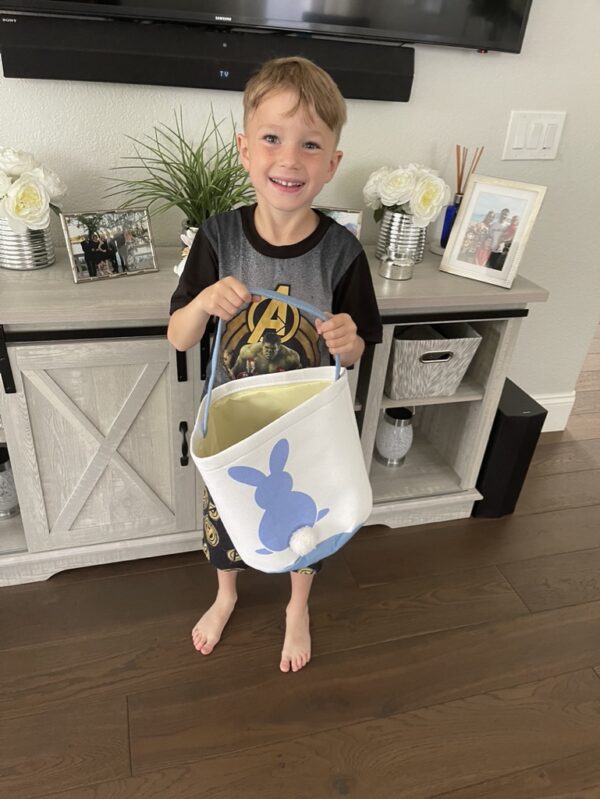 The Easter bunny hid eggs all downstairs with either an L on the egg or a T. I appreciated that the Easter bunny knows how to make the hunt fair 🙂
The Golden Egg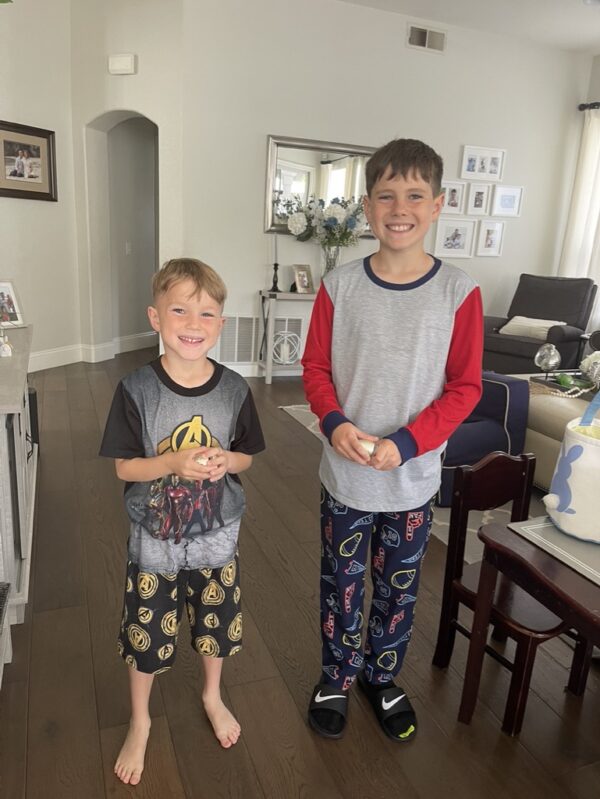 Their Golden Egg was a challenge to find and it had $10 in it!!
He is Risen!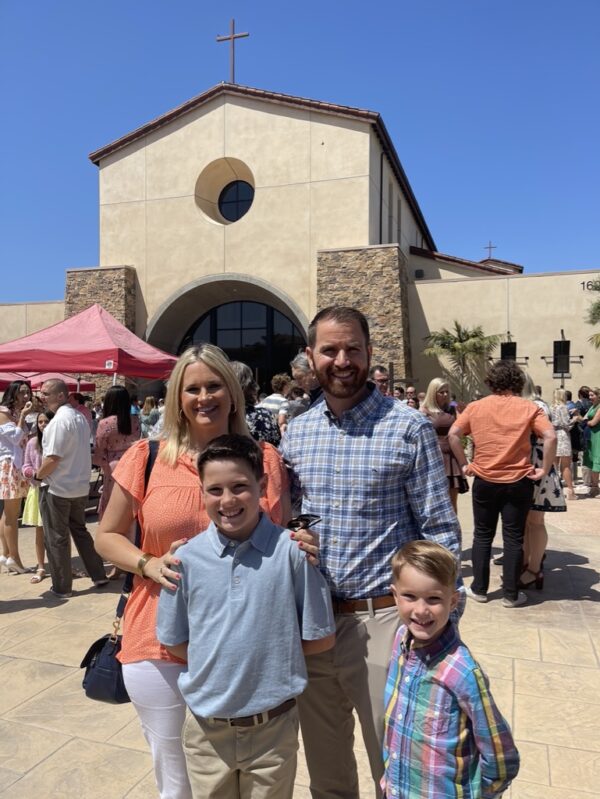 We had an eventful Easter with my family. We went to mass at our church, Holy Trinity with my brother and his family.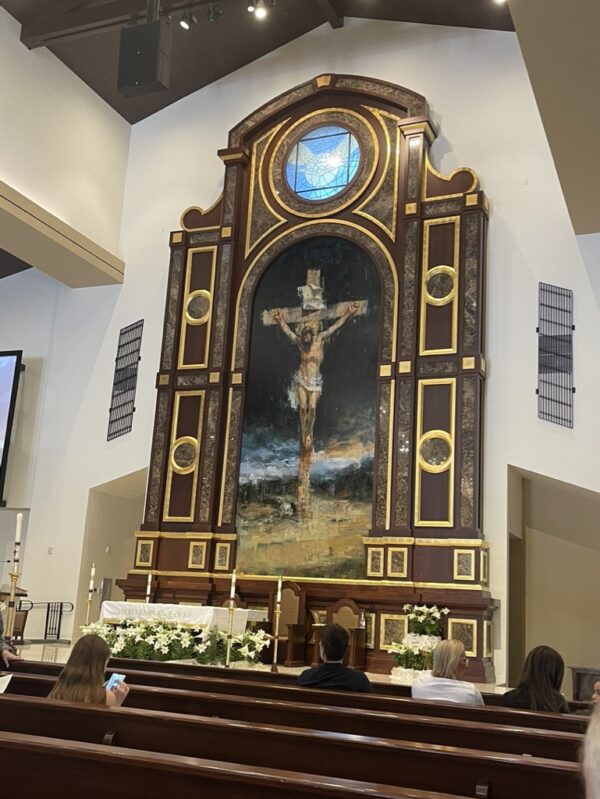 After mass donut…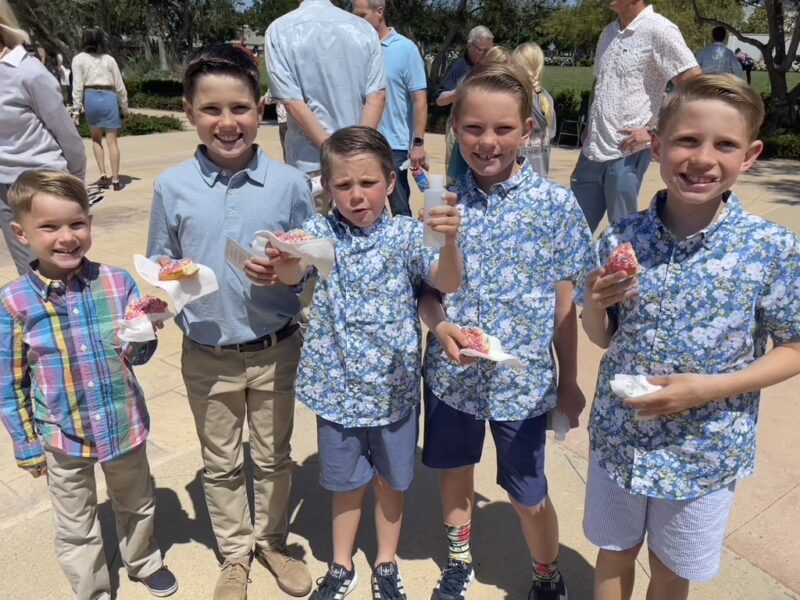 My Parents Home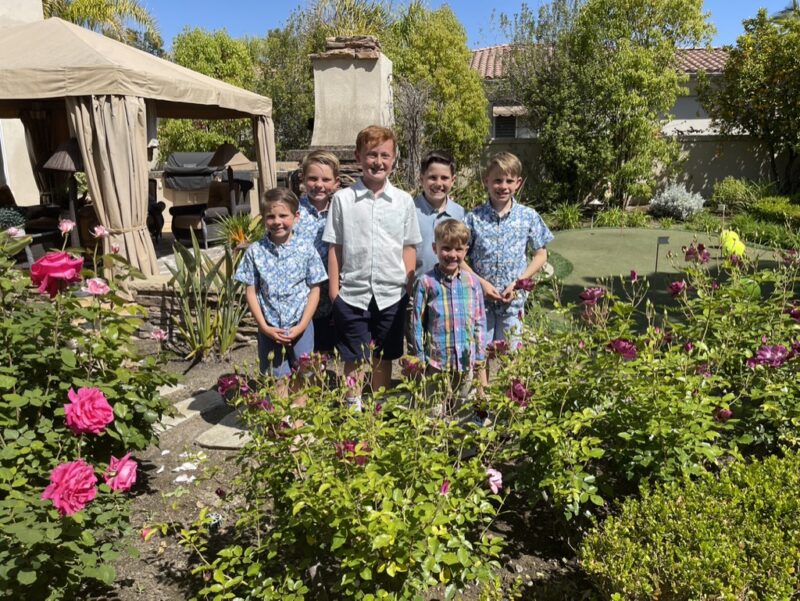 The little boy crew!
Easter Hunt #2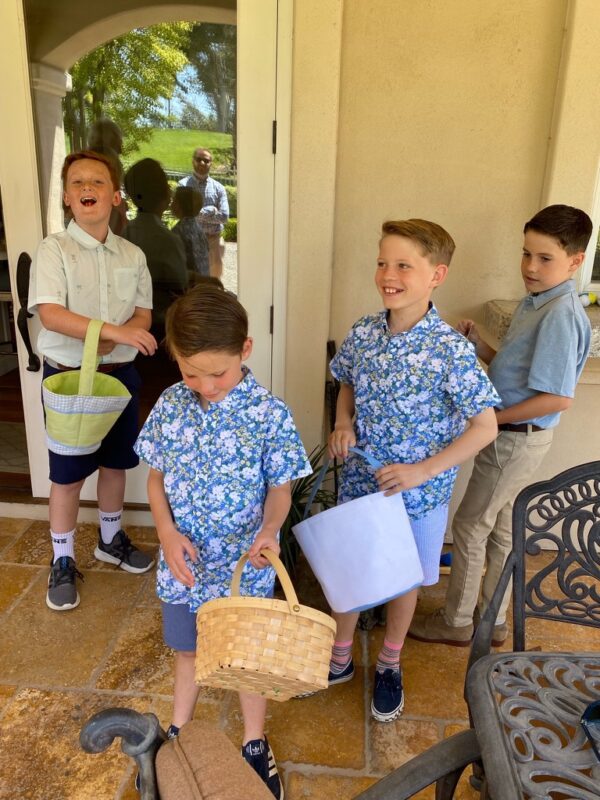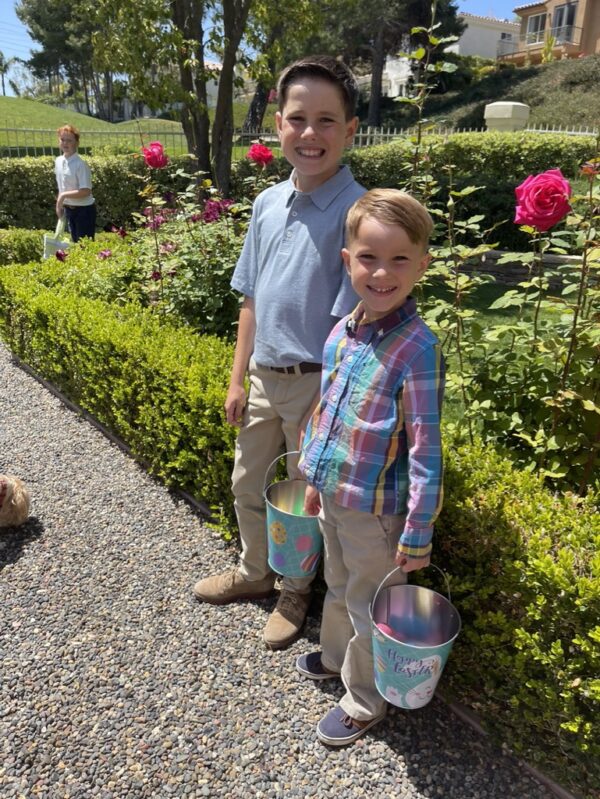 The Family Picture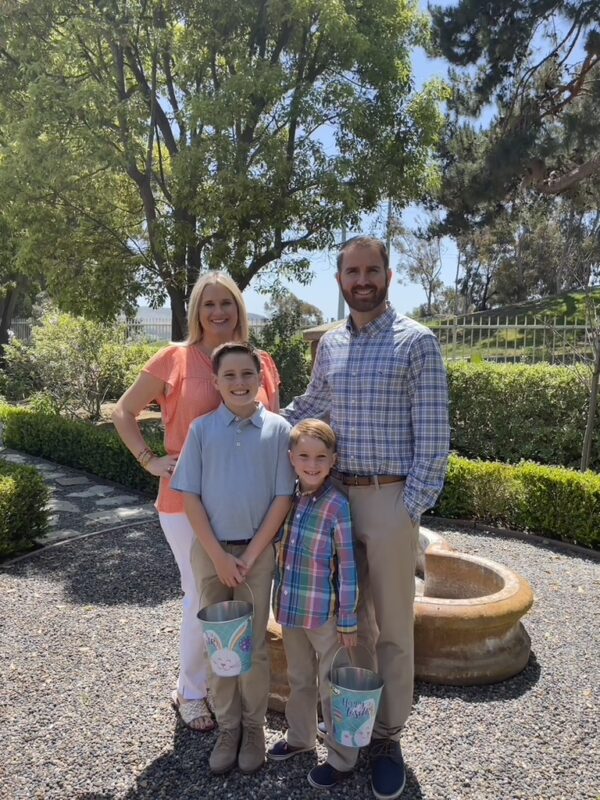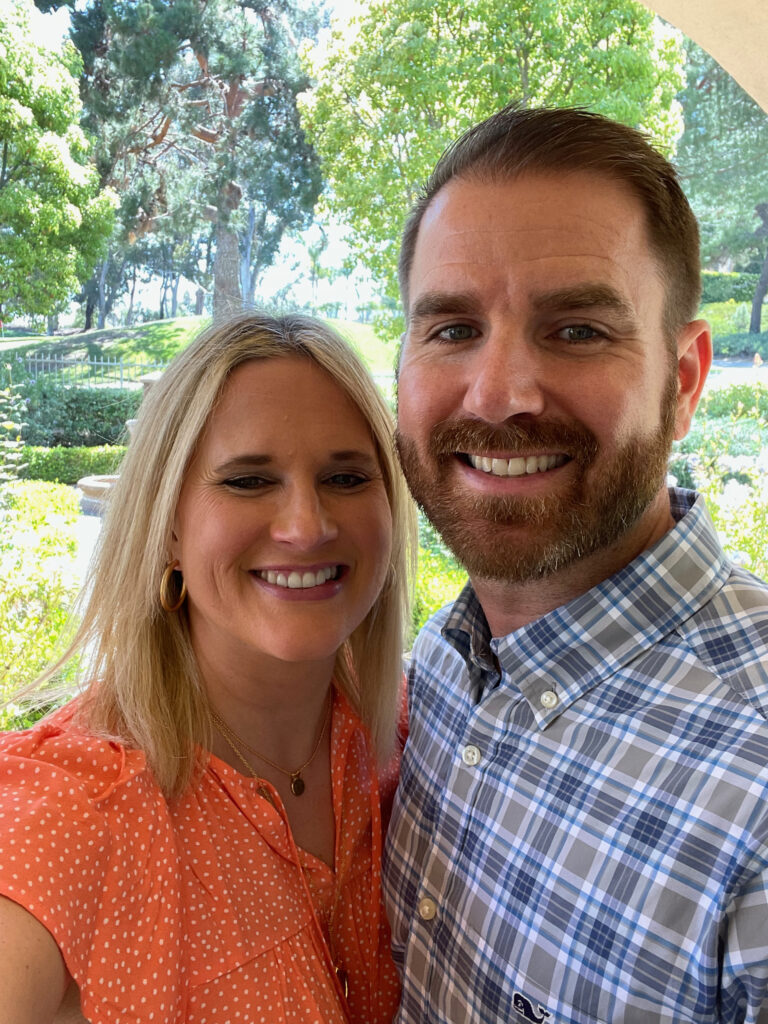 It was a beautiful day to….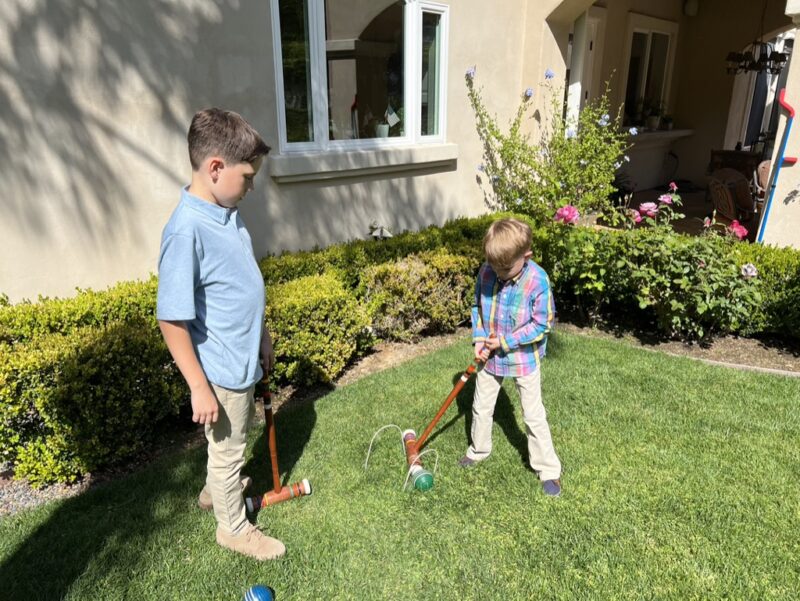 Play croquet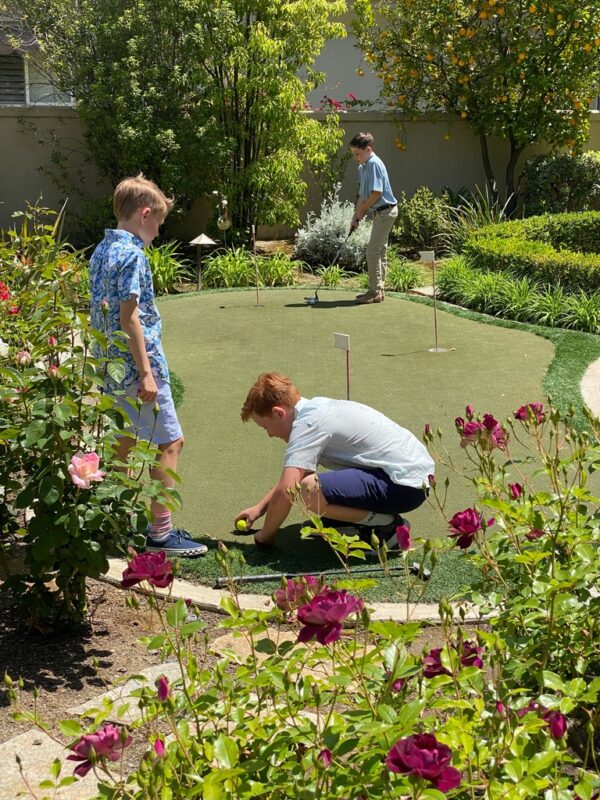 And brush up on their golfing skills
Lots of time spent visiting with family….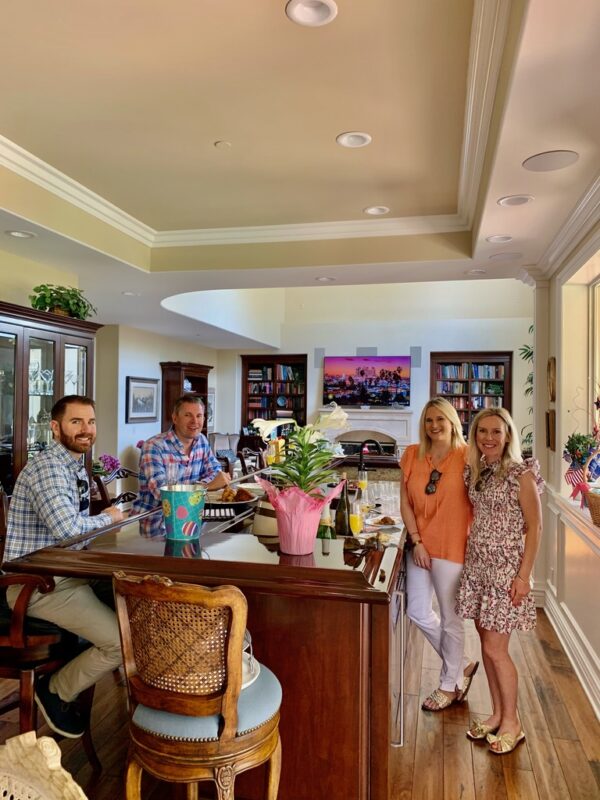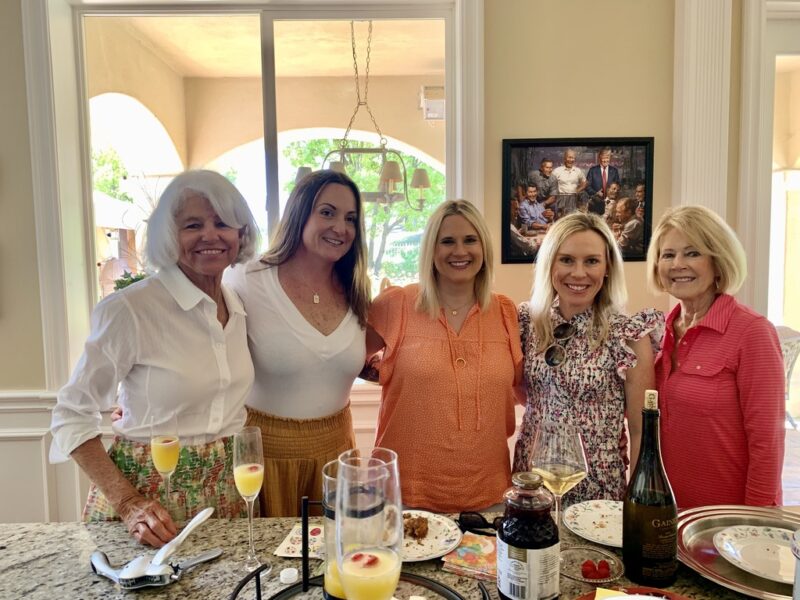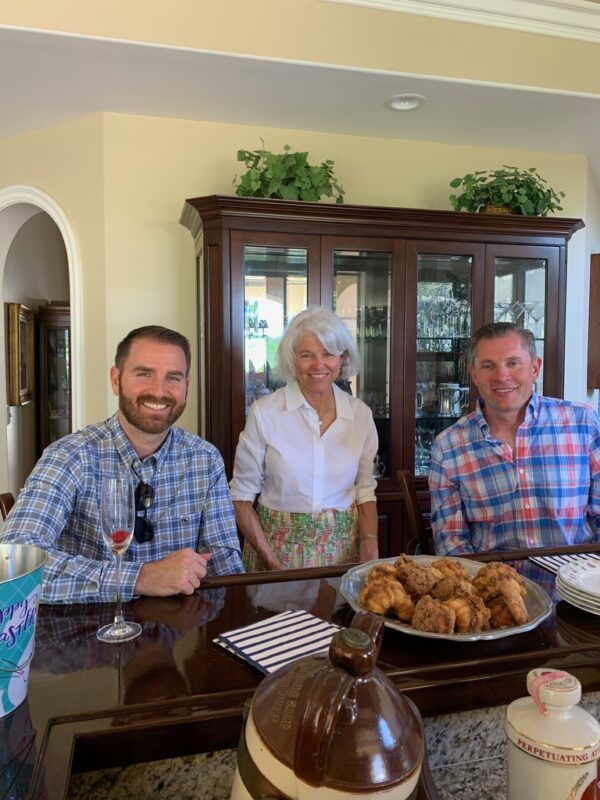 We enjoyed these delicious cinnamon rolls with coffee and mimosas.
The Decor and Treats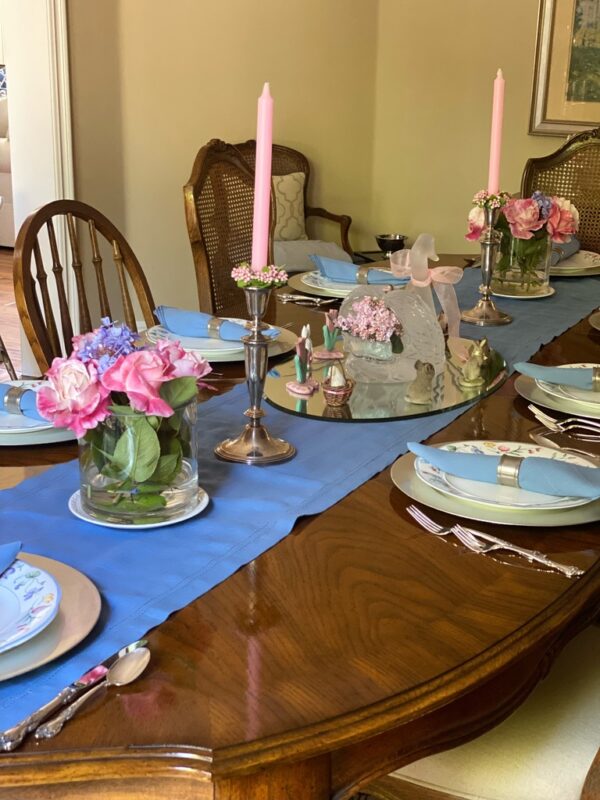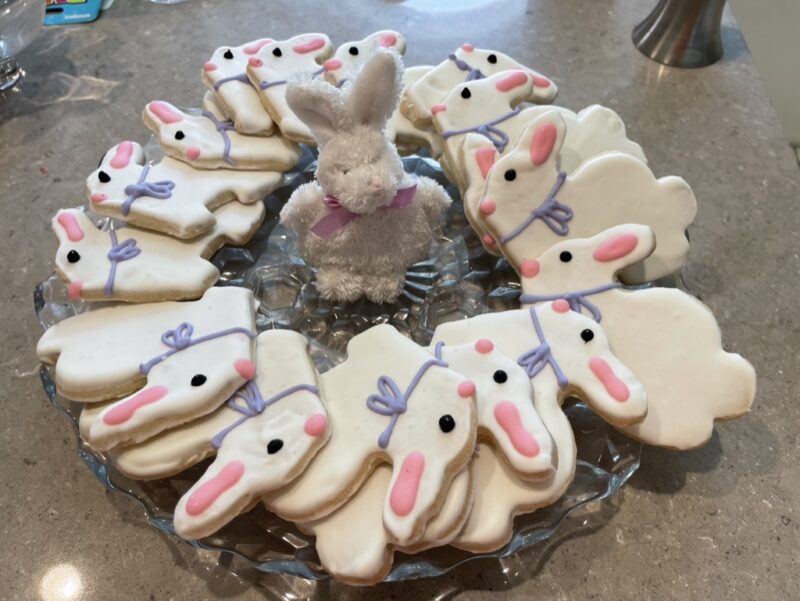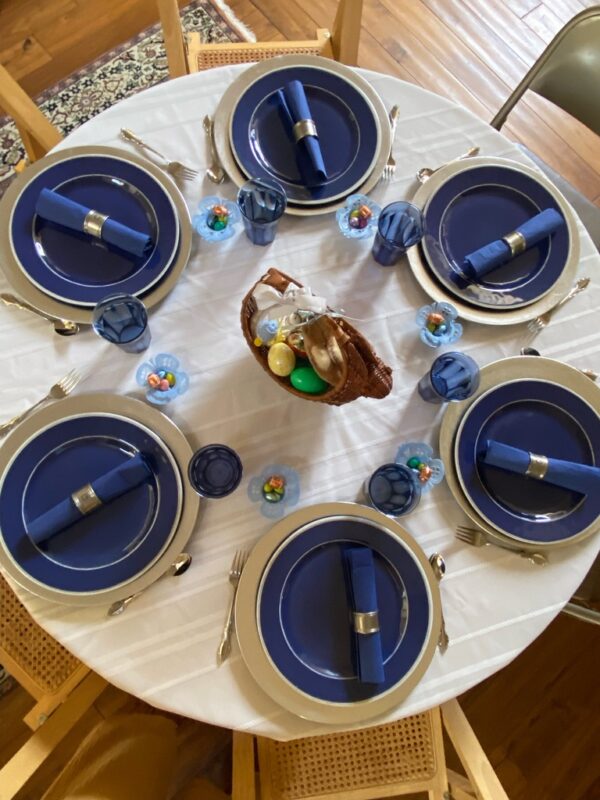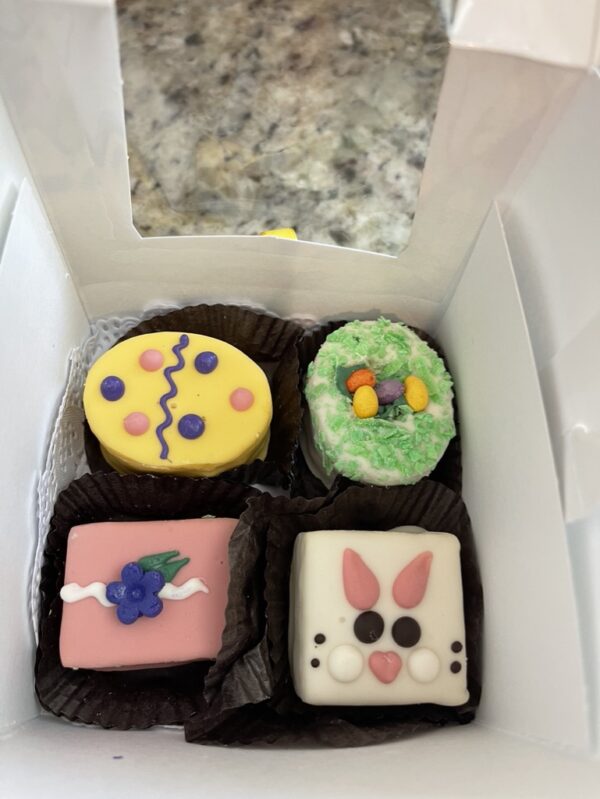 Brother & Sister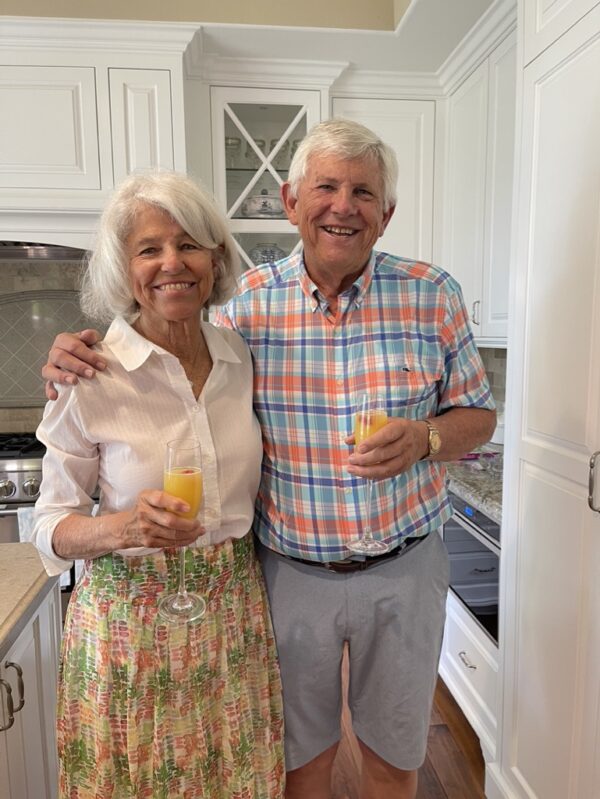 My Auntie D brought the yummy treats from her favorite bakery, Balboa Island Bakery Company!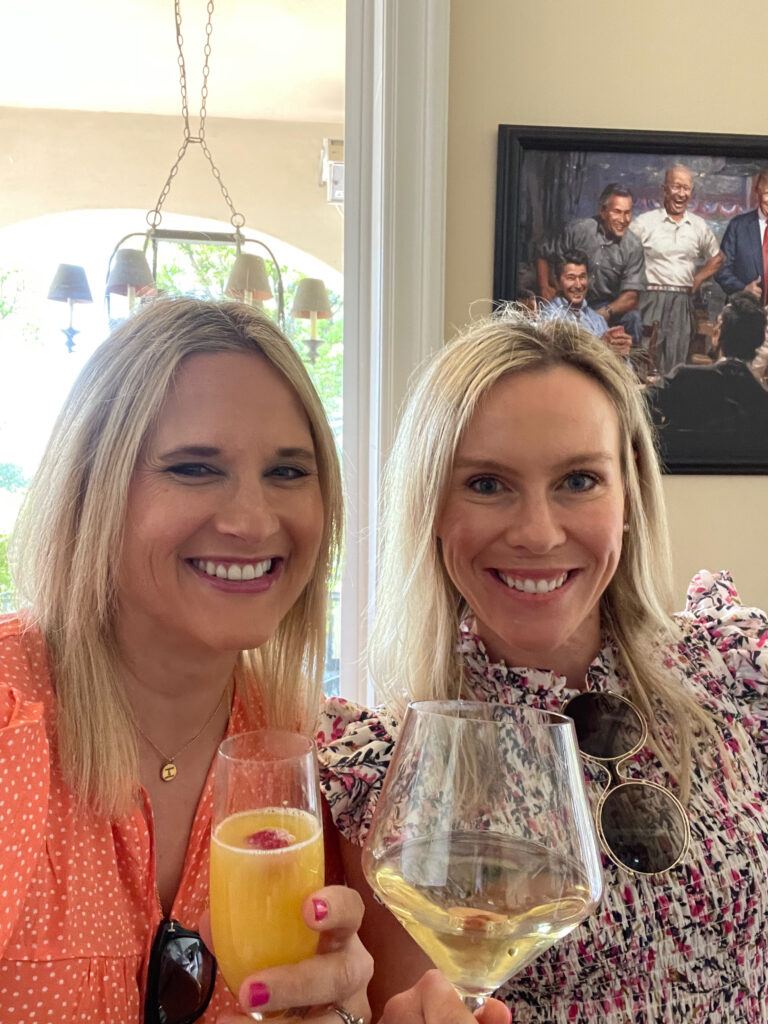 Salute!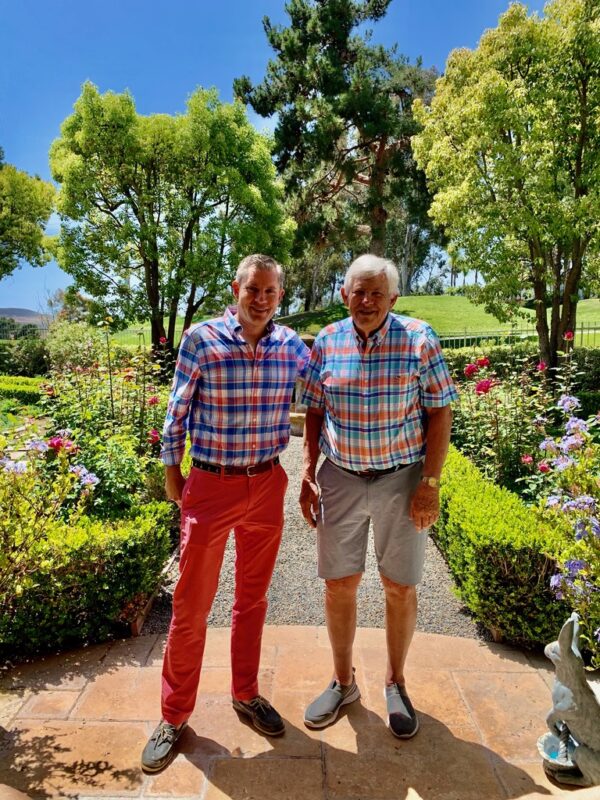 They should model for Vineyard Vines, lol!
Easter Brunch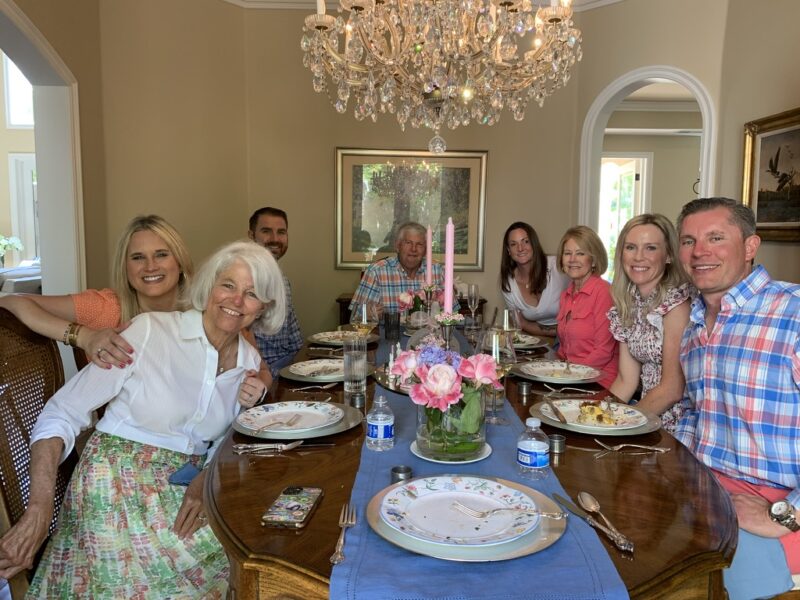 We enjoyed a fresh spring strawberry salad and two different types of egg casseroles, one with bacon and one with sausage.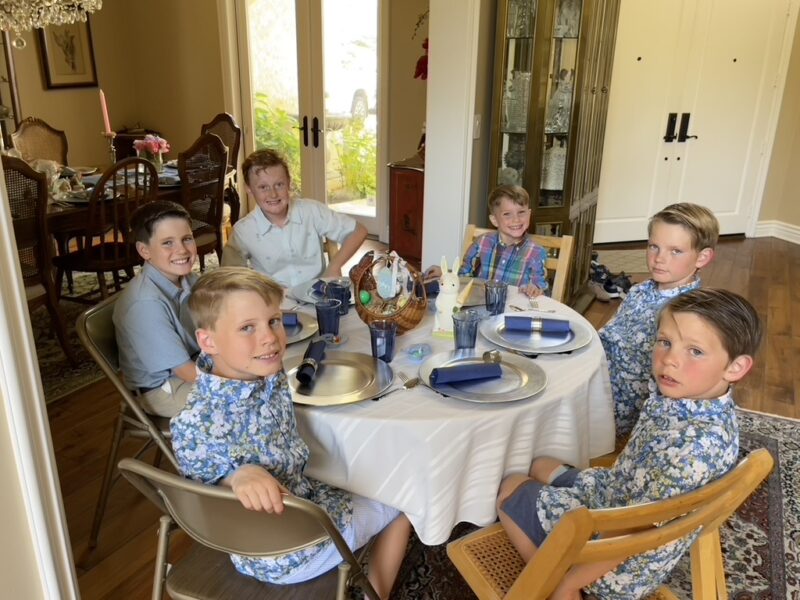 Celebrated Pierce's 7th Birthday!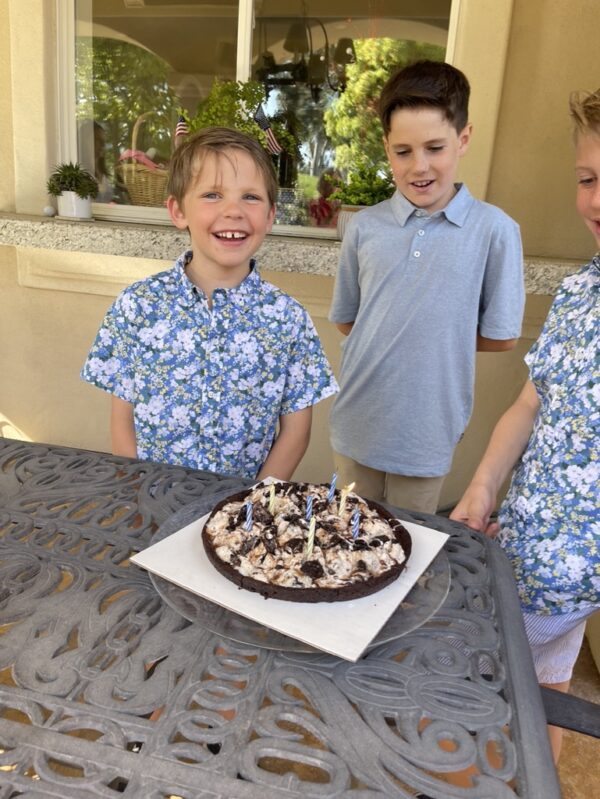 I mean, what's one more treat?!?!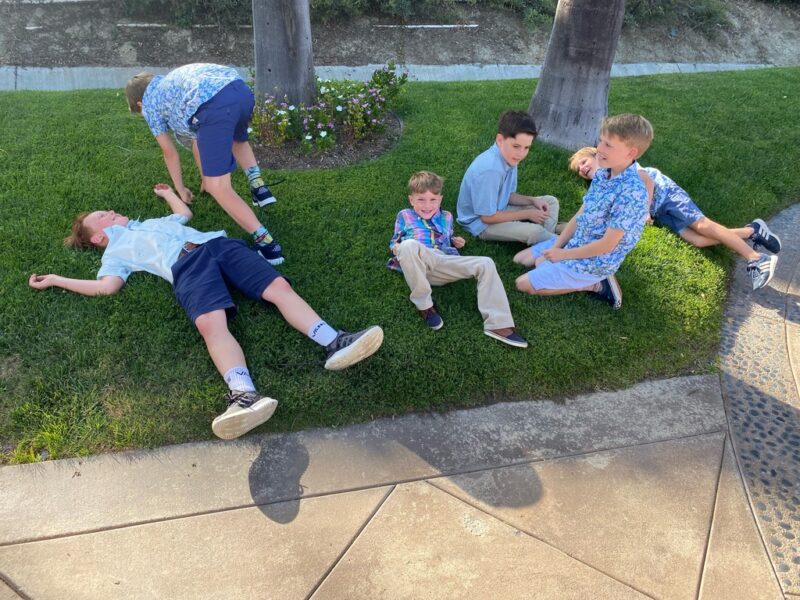 I don't know, do you think they had enough sugar?!?!
Thanks for reading along today, hope you had a nice Easter too!