I hope you all had a great weekend and were spoiled by your people. I had a memorable Mother's Day where my boys made me feel loved and appreciated!
First up on Mother's Day fun was….
Gifts from my boys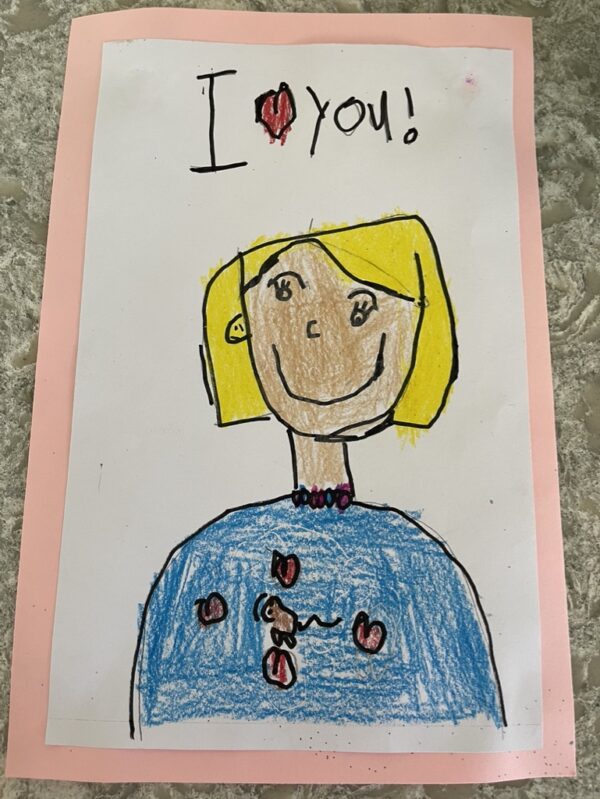 From, Tyler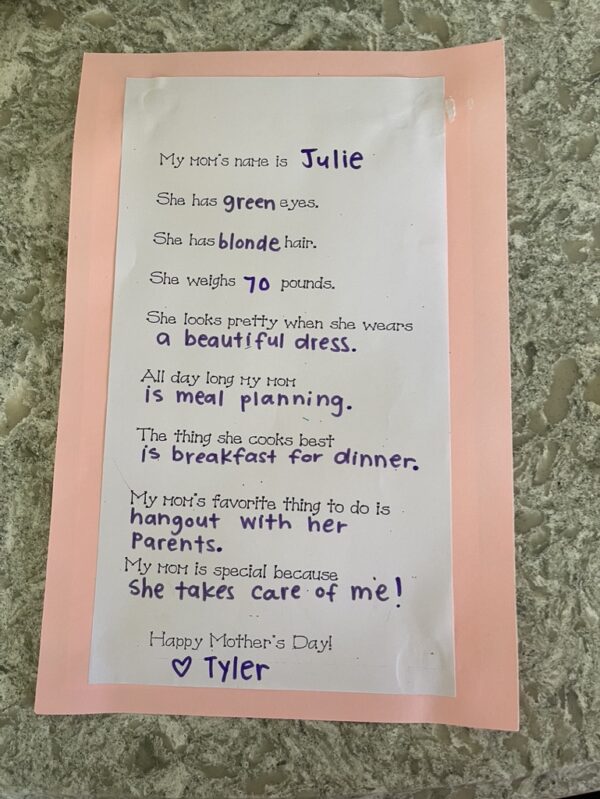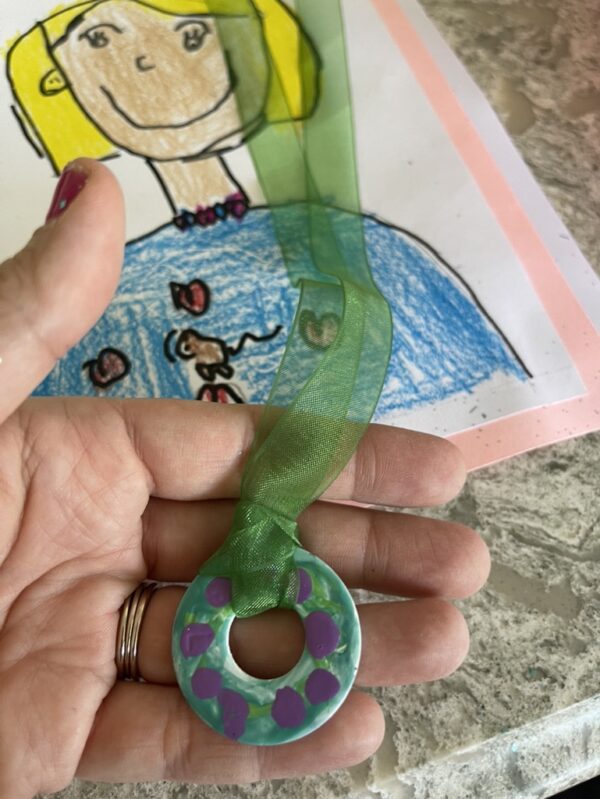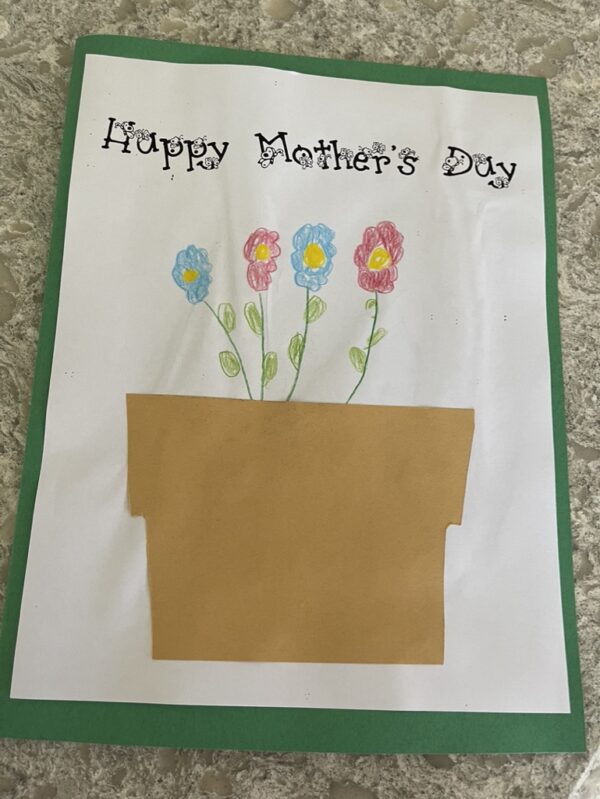 From, Luke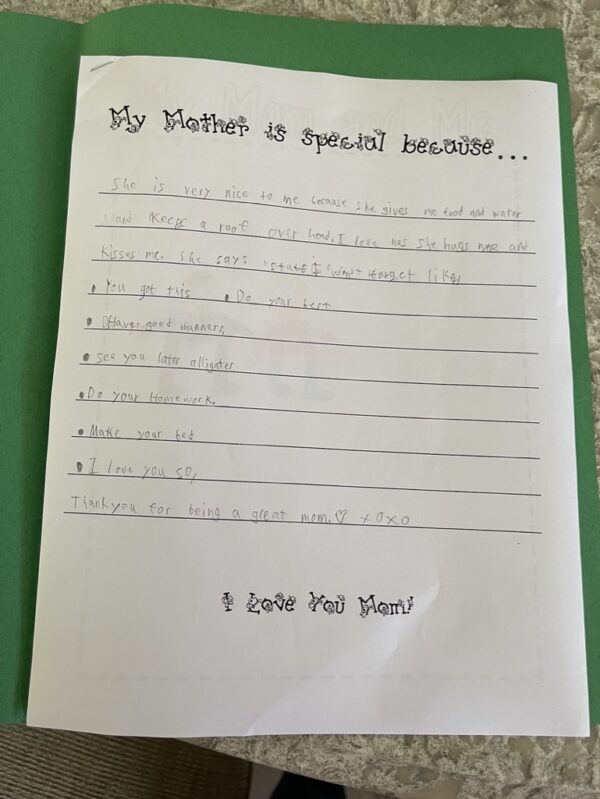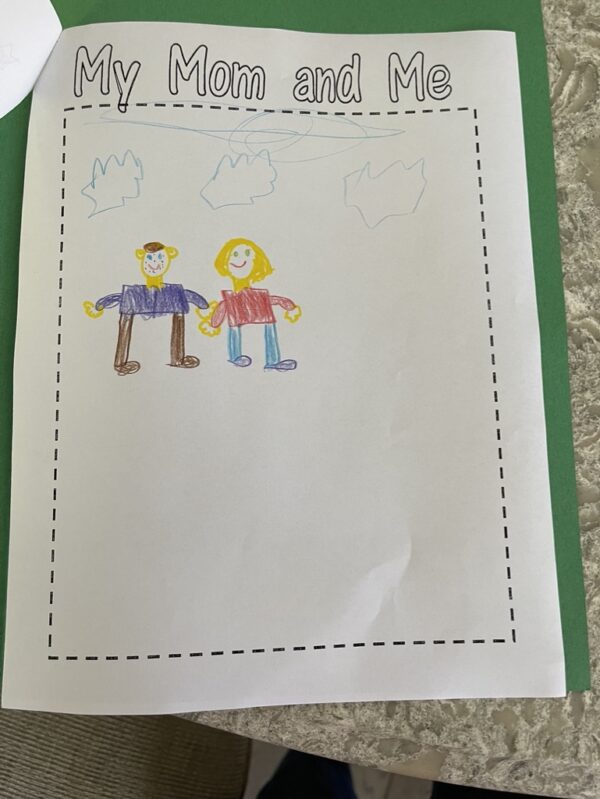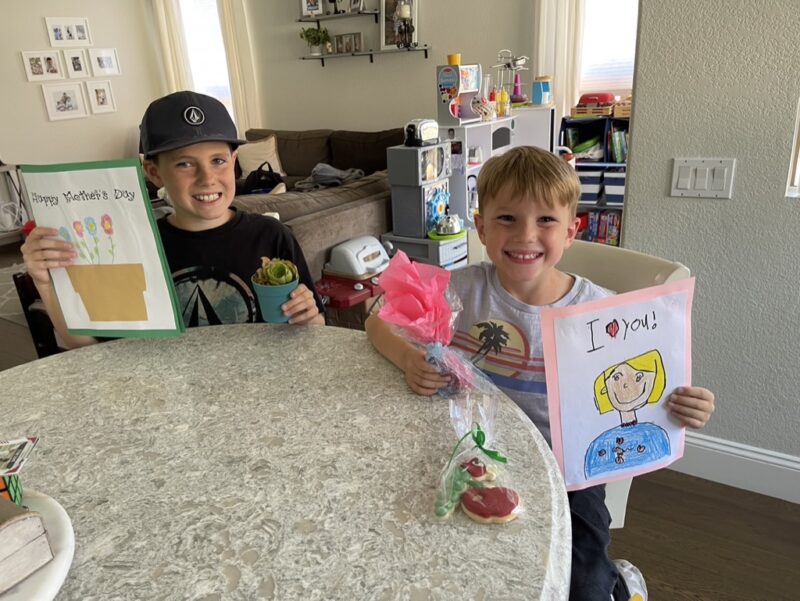 These two made me a mama and I will be forever thankful that I was blessed with my sweet and healthy boys! I love love love being a mom, it's a gift of unconditional love and joy that I hadn't known completely until I became a mom.
Mother's Day Gifts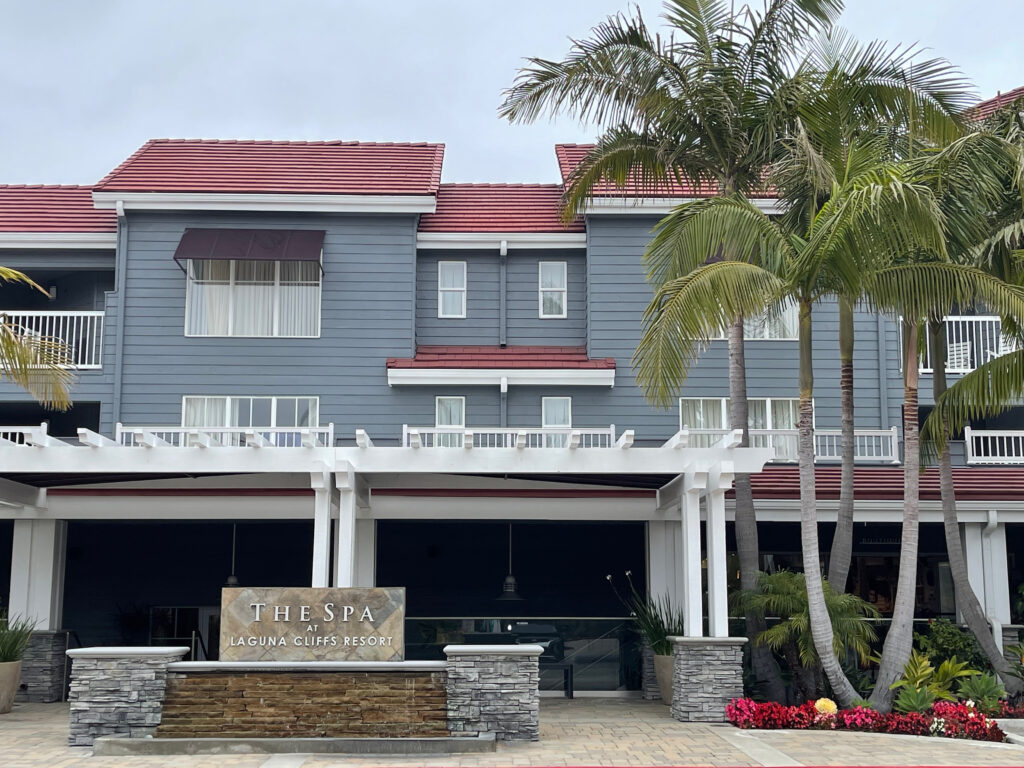 I woke up on Mother's Day with some beautiful flowers and was gifted a family cooking class! We get to enjoy taking this cooking class as a family in June, at Tspoons in downtown San Juan. If you remember Jason had gotten me a couples cooking class for Valentine's Day and I loved it. I had mentioned how the boys would love it and he took a mental note and booked it, I can't wait!!
Earlier in the week, I got pampered at the Spa at the Laguna Cliffs Resort and got a facial and it was truly wonderful. My face feels revived and ready for spring and summer.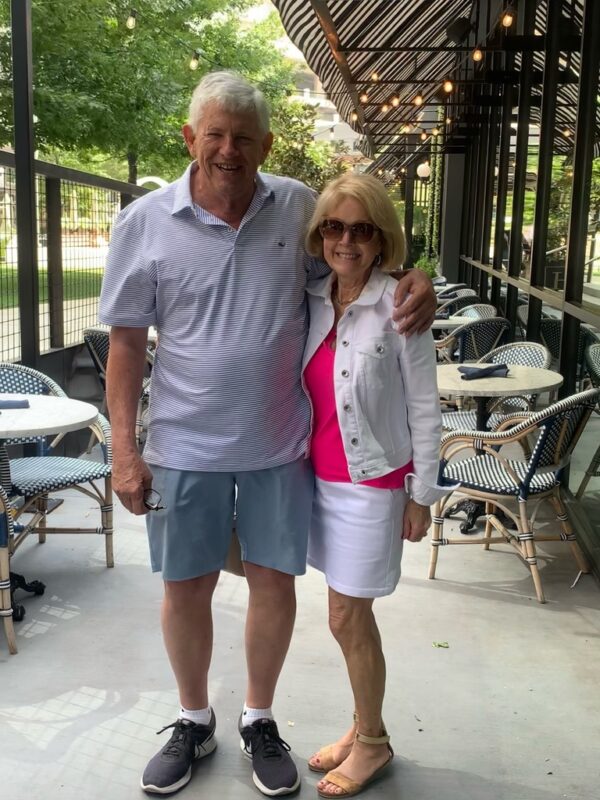 My beautiful and sweet Mama, here she is in Texas after enjoying a Mother's Day brunch. Can't wait to see her soon!
Balboa Bay Club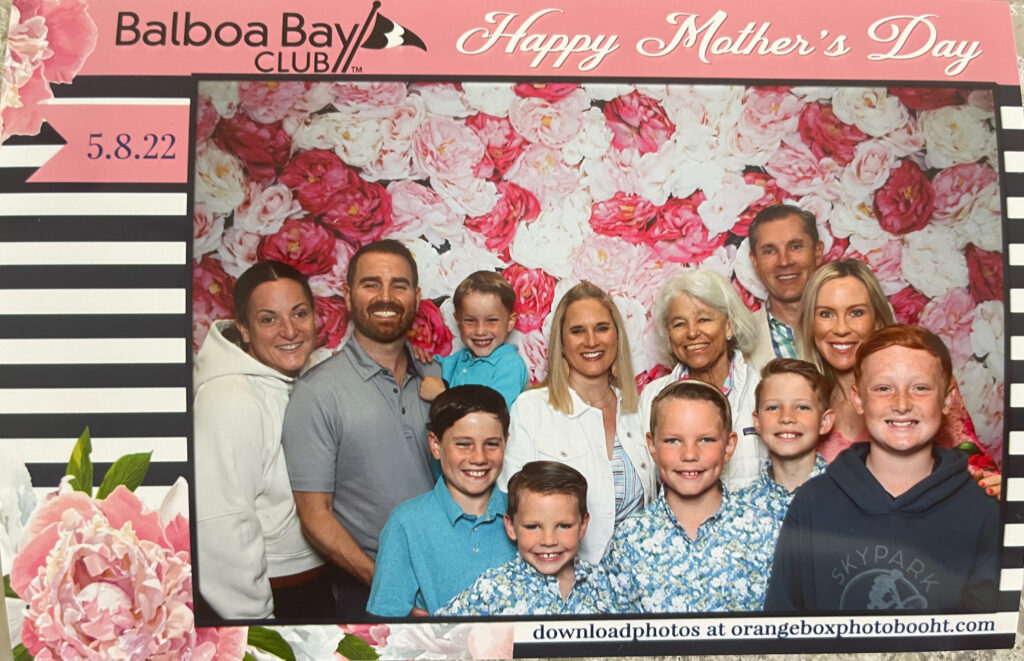 Here was the crew that I celebrated Mother's Day with. My Auntie D invited us all to brunch at the Balboa Bay Club. They had this cute photo area where we got to take a keepsake picture home with us.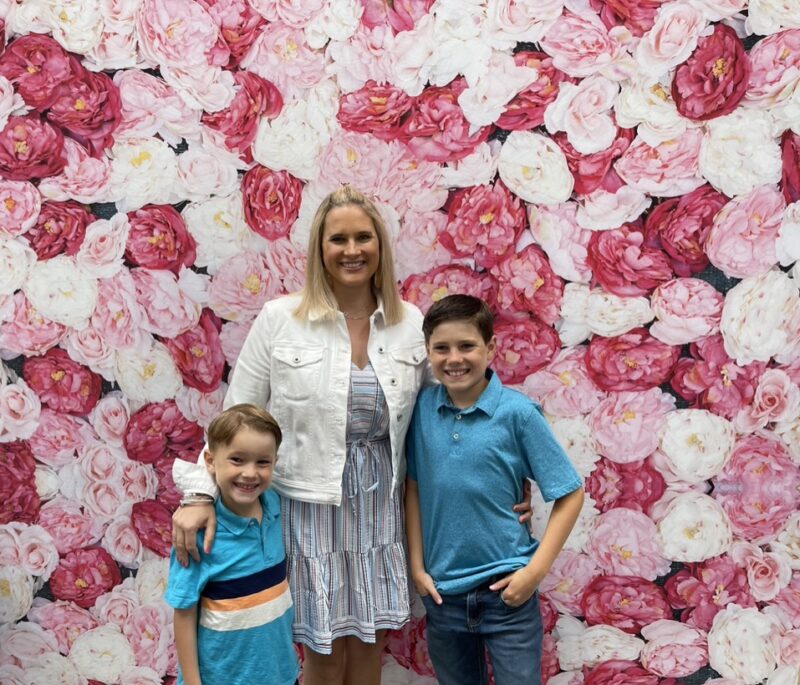 The backdrop of roses was so beautiful!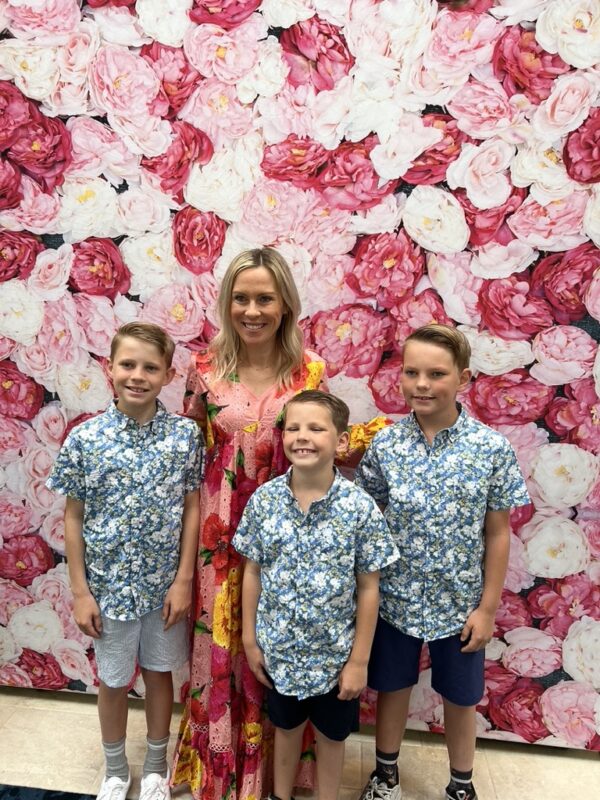 My sweet SIL, Colleen with my 3 nephews, Liam, Pierce, and Burke.
My brunch!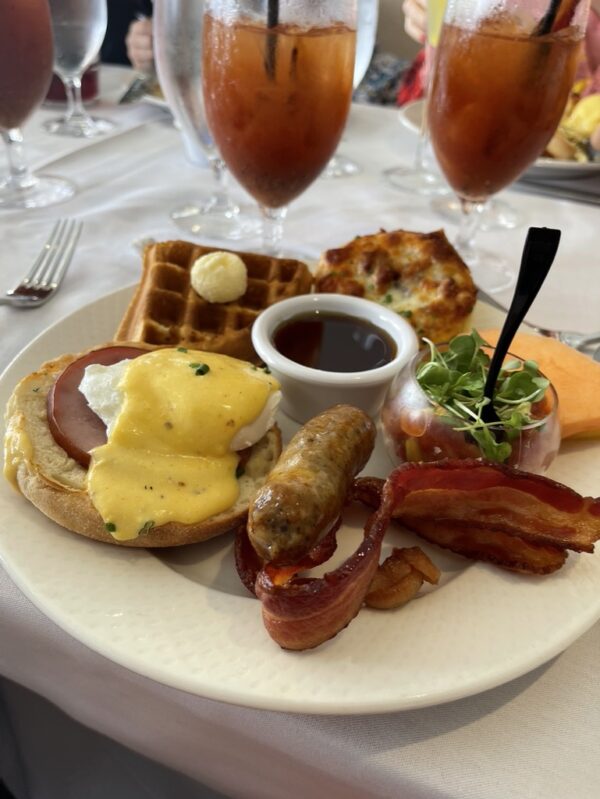 Our view of Newport Harbor was breathtaking as I enjoyed this delicious feast alongside my Bloody Mary!
Back at my Aunt's condo to celebrate Jodey's golden birthday….he turned 10 on the 10th!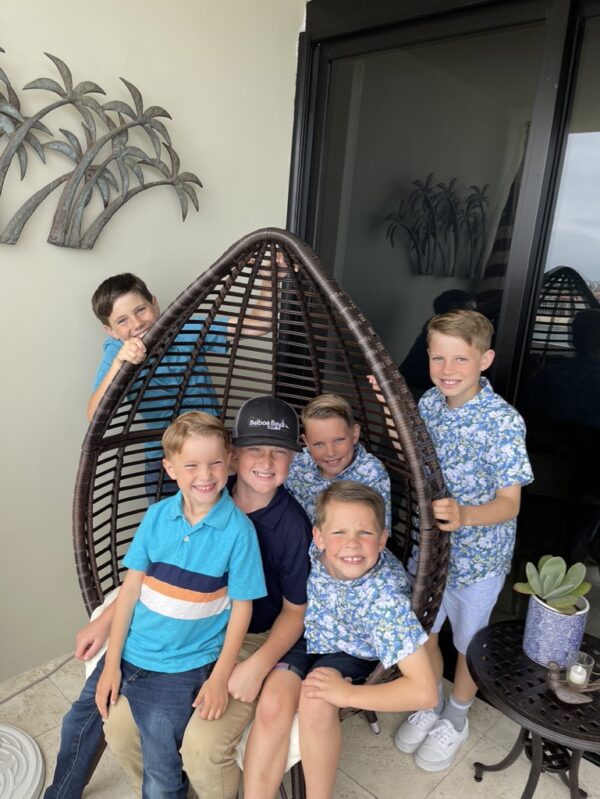 Jodey is my cousin Whitney's son and is wearing the hat. We love when we get to see them when they drive down from LA.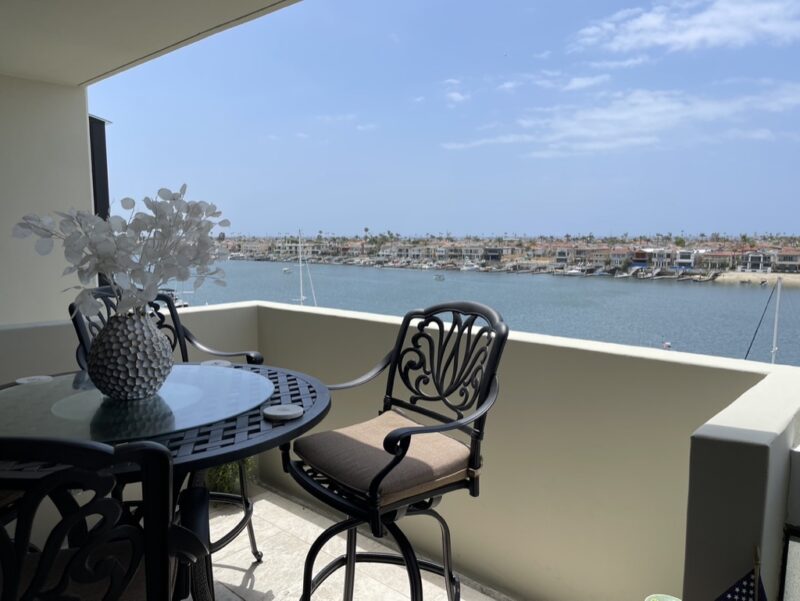 This view never gets old!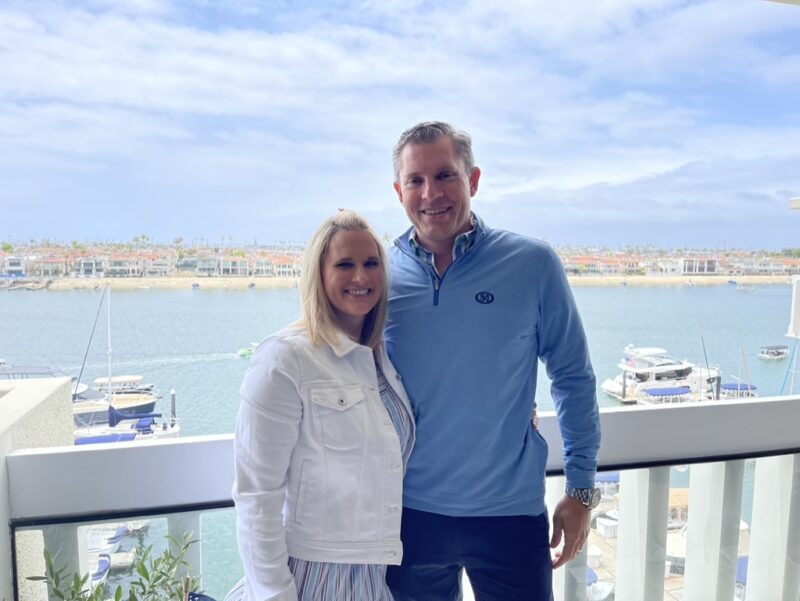 My brother Forrie (Forrest Jr.) and I snapped this cute pic to send to my mom.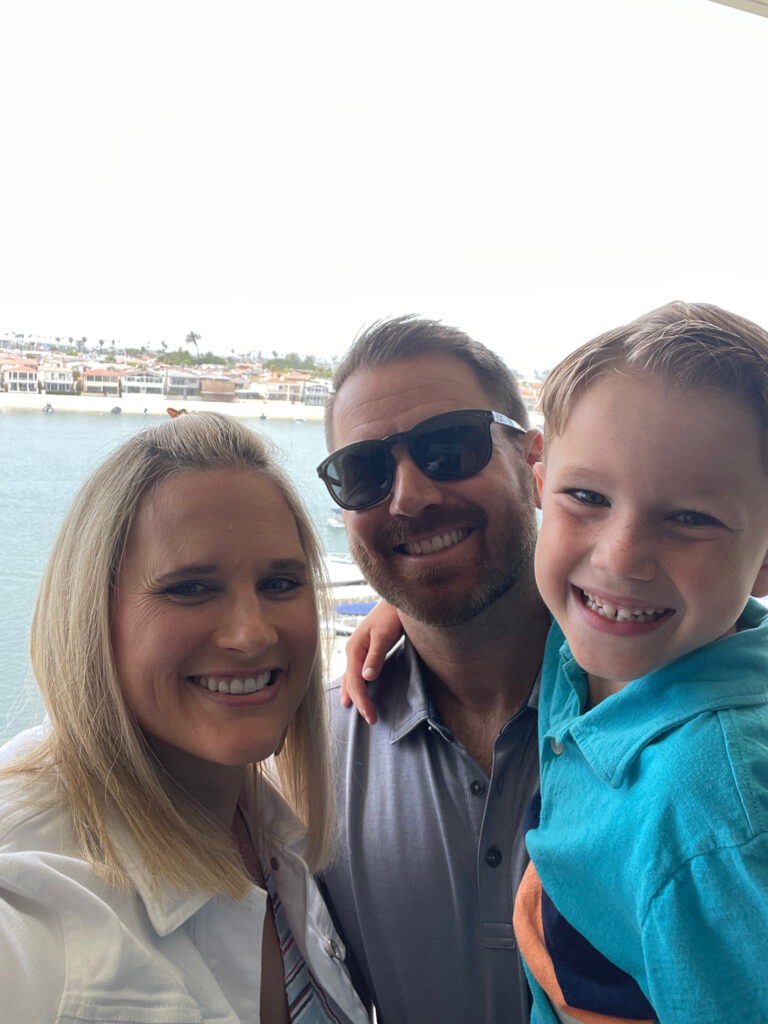 Duffy Boat Ride in Newport Harbor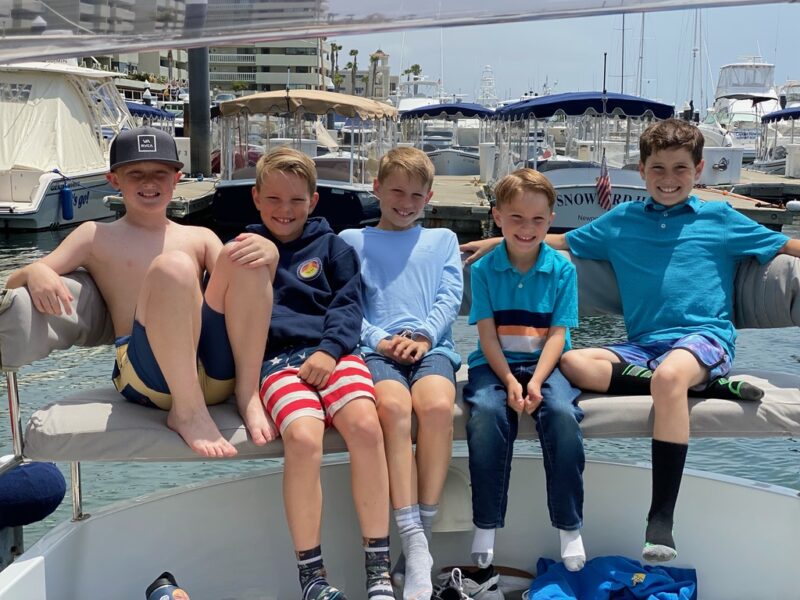 This past year my Auntie D purchased a duffy boat and we are not upset about it. We feel lucky to get to enjoy the beautiful scenery, as we ride though the harbor and visit with each other.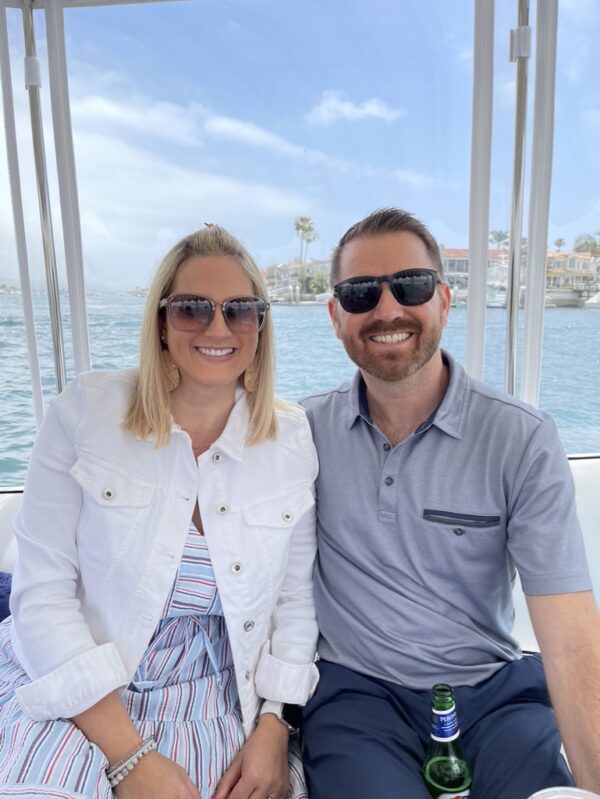 This guy does such a great job at making me feel loved. I appreciate all that he adds to my life and to our family.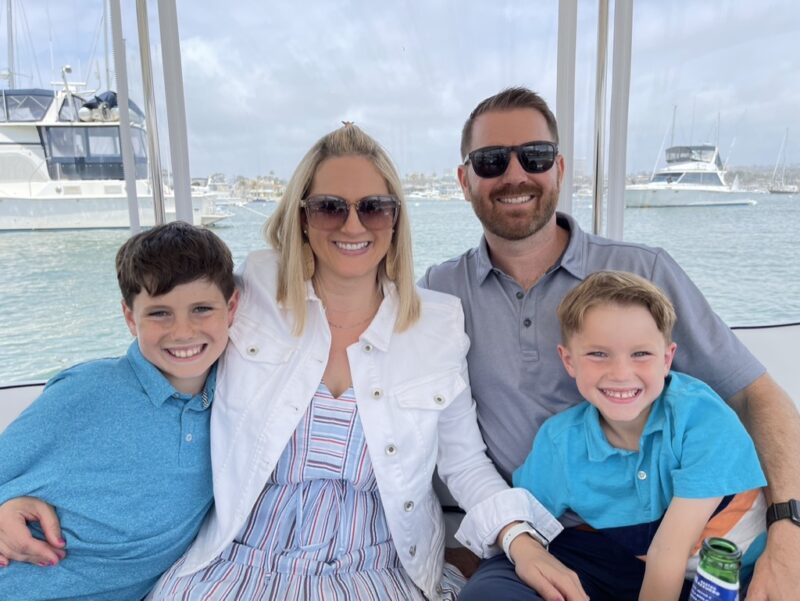 Blessed and Thankful!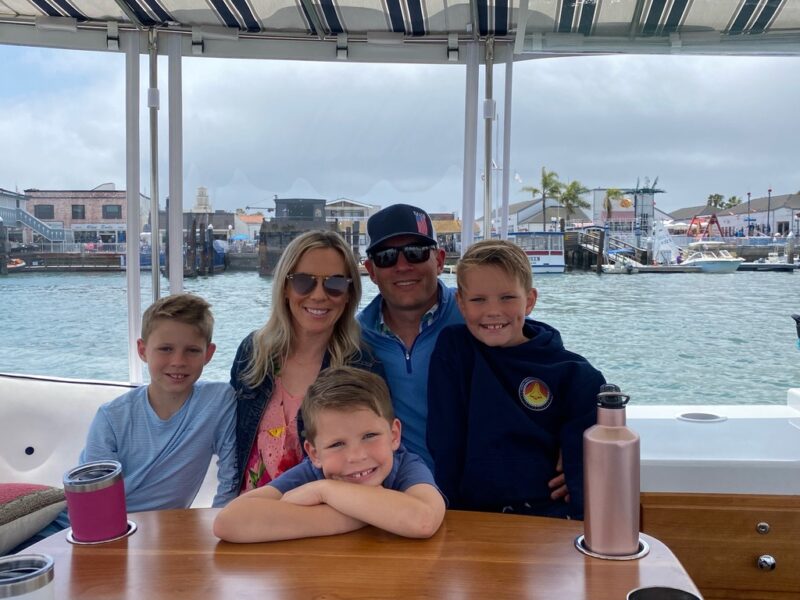 Love this family SO much!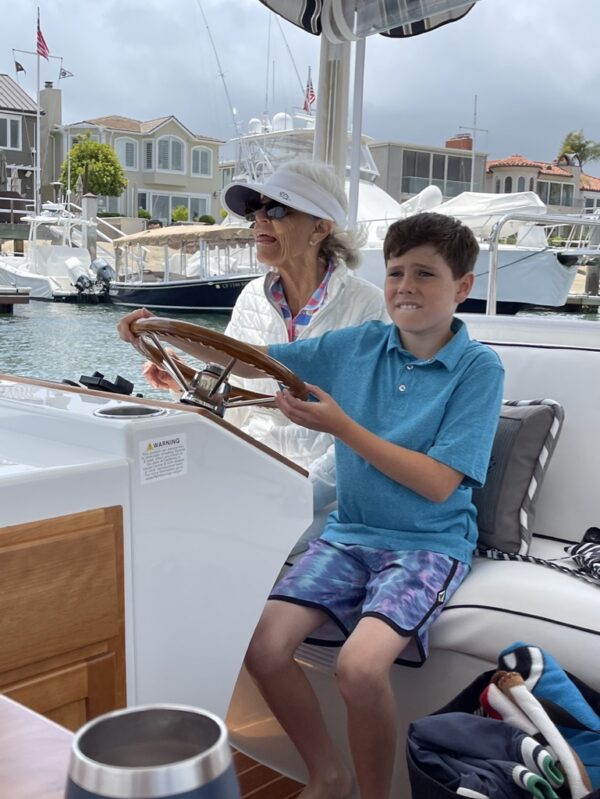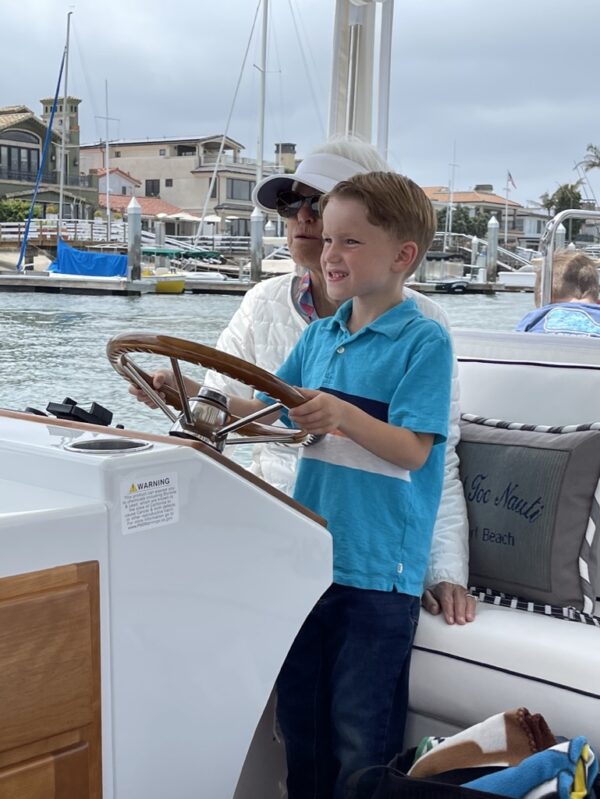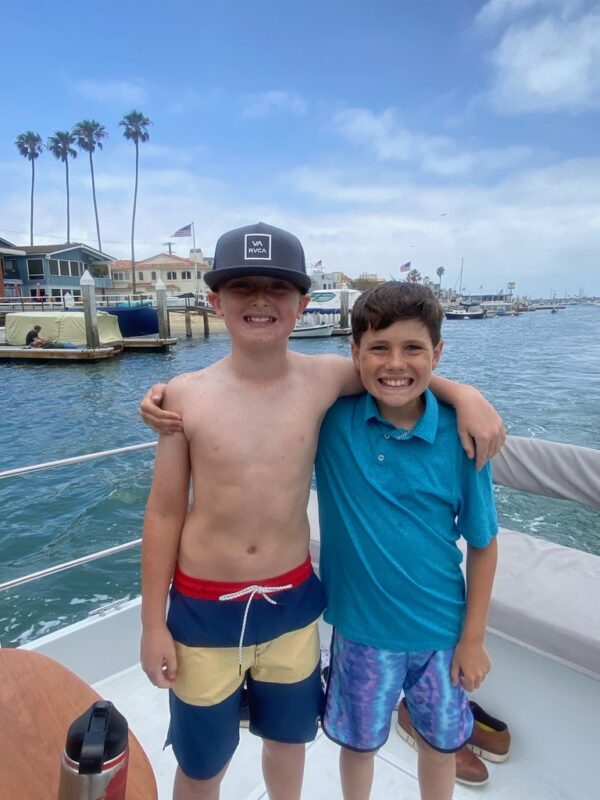 These two have a special bond. It reminds me of my childhood with my cousin Whitney, we had the best time together and were genuine friends not just cousins.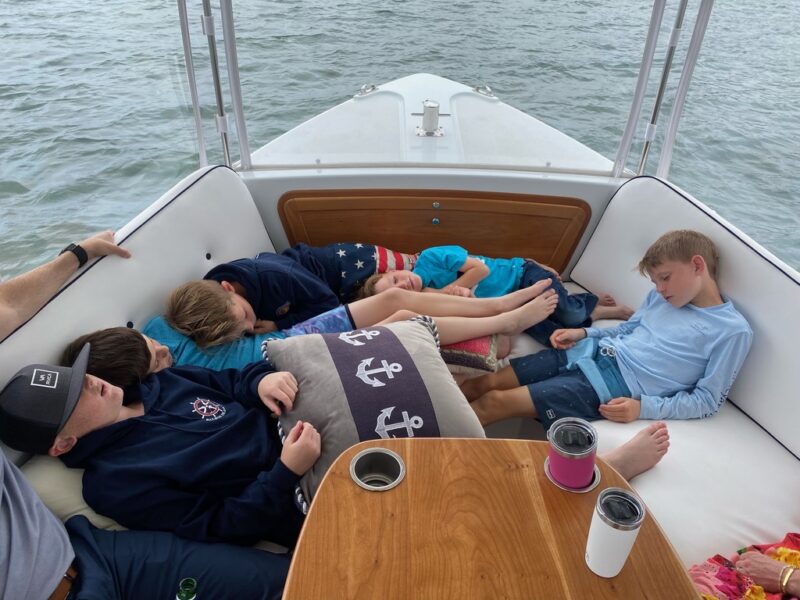 LOL!!
Fun at the Pool and at the beach!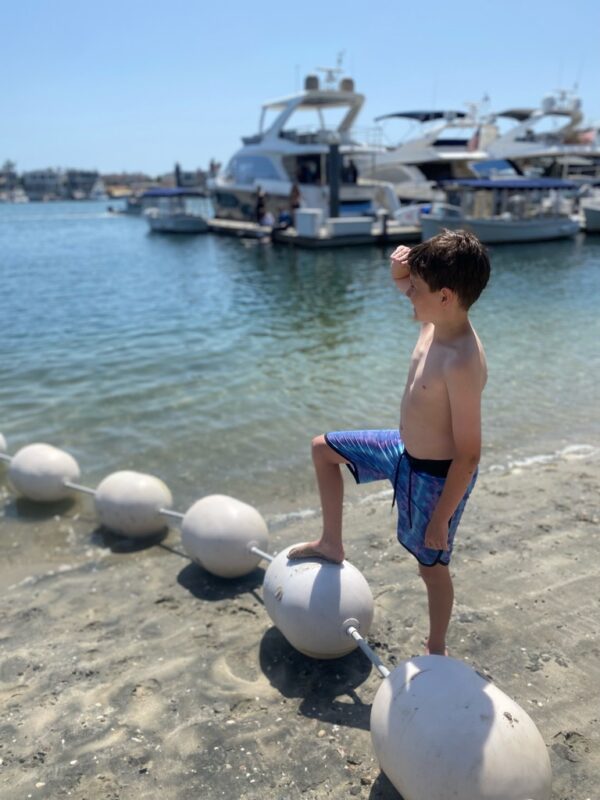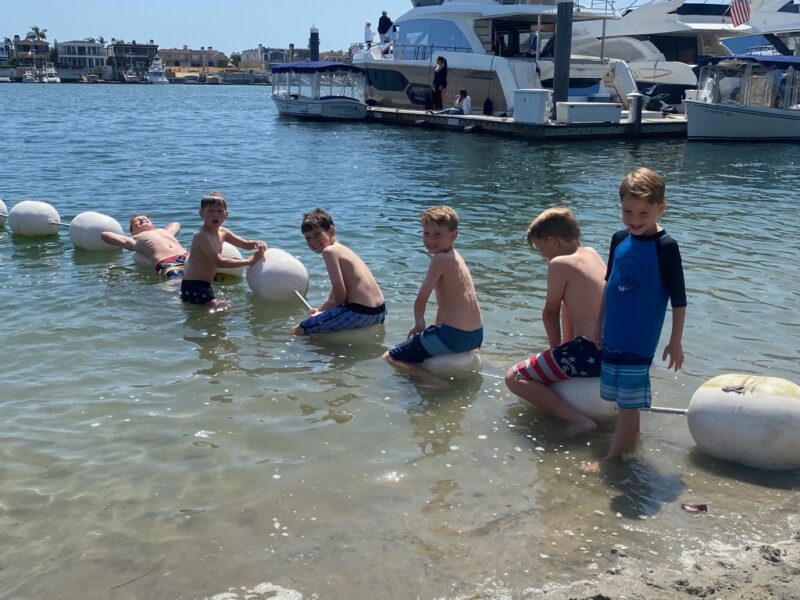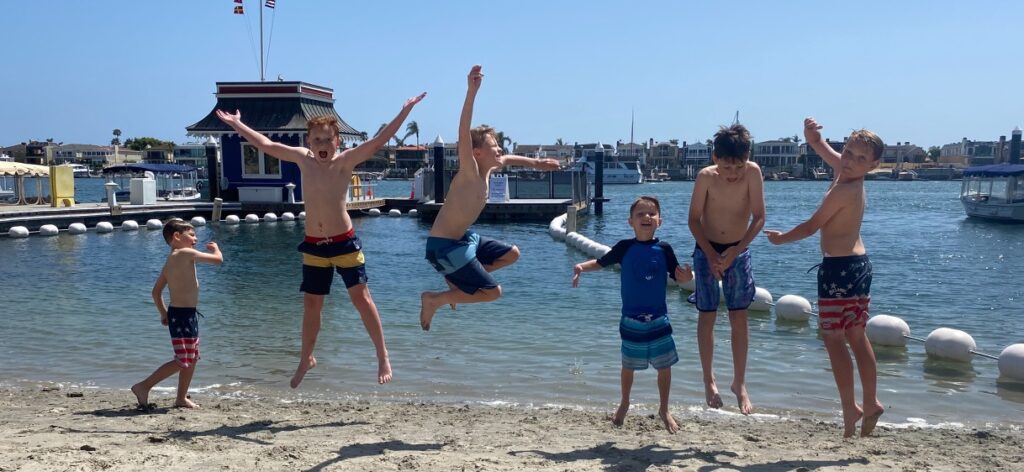 These boys are so entertaining!
We had the best time hanging out together all day!
Mother's Day Dinner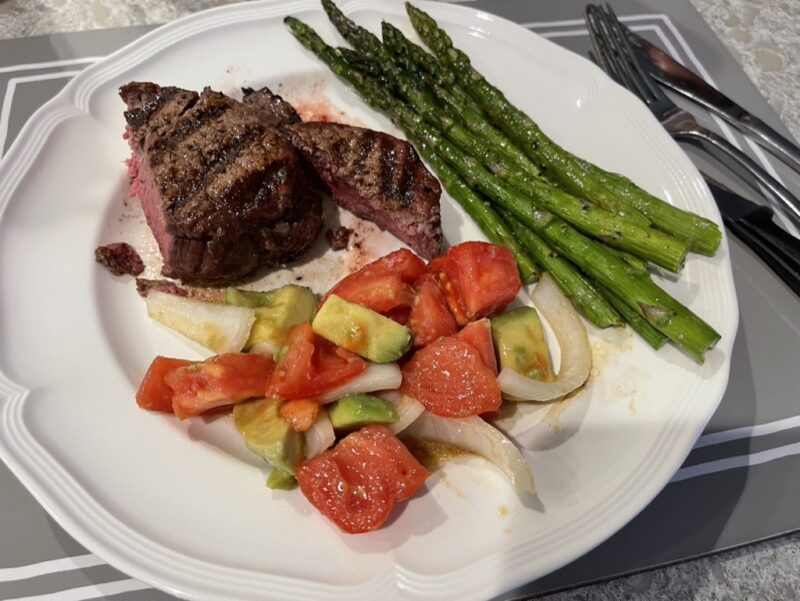 After a long day my hubby still managed to cook me a delicious dinner.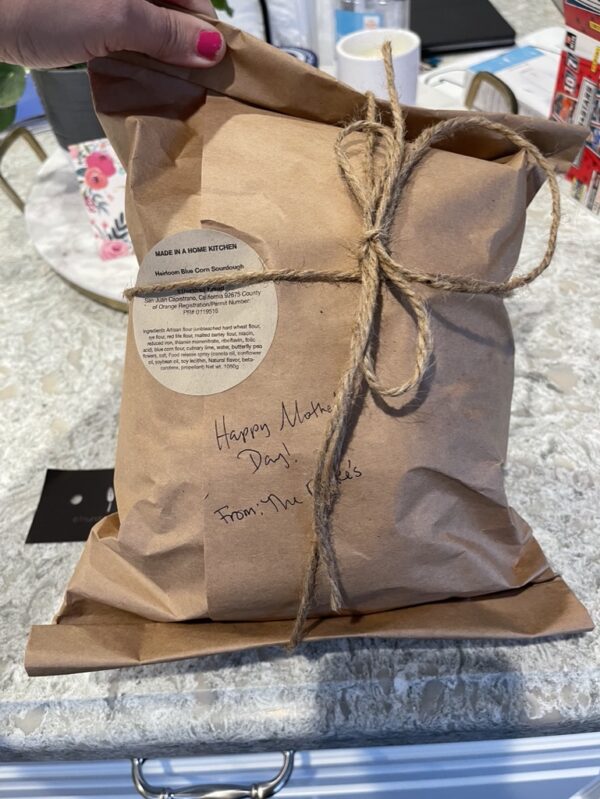 Our new neighbors gifted us this freshly baked sourdough bread and it was a perfect pairing with our dinner.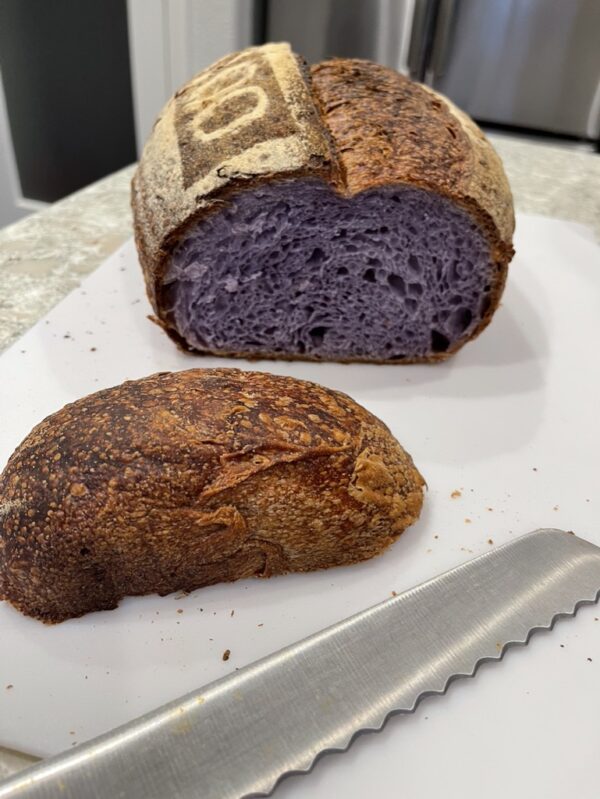 Freshly toasted bread with butter, is there anything better?!?!
That's a wrap on Mother's Day. Thanks for reading along today!
XO