Happy Friday, friends! I hope you had a great week!
2 smoothie recipes, new beach finds and favorite moments from this past week!
Peach Cobbler Protein Shake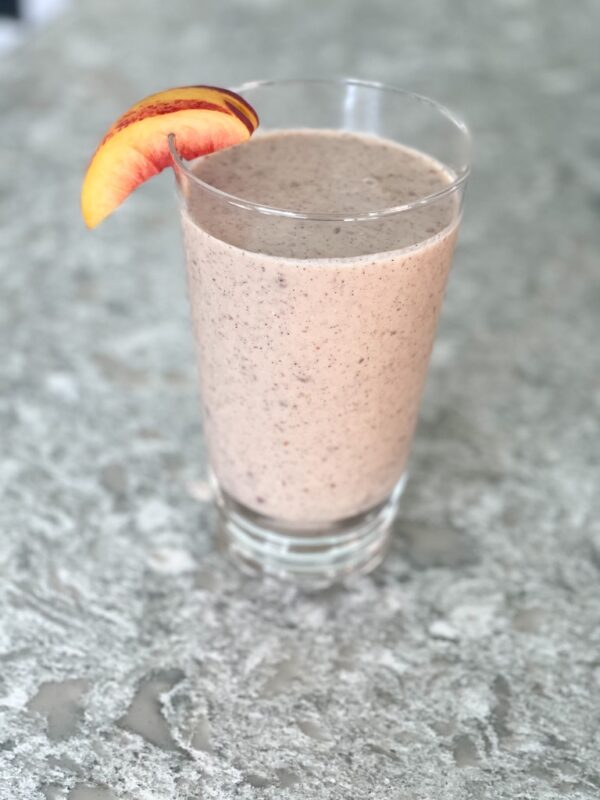 This shake is SO delicious! Peaches and dates, yes please!!
Add these ingredients to a blender:
3/4 cup of Unsweetened Cashew Milk (I used coconut milk)
1 Peach (pitted)
2 tbsp Oats
1 tbsp Dates (pitted)
1/2 Serving of Protein Powder (I used vanilla bean)
1/2 tsp Cinnamon
**FASTer Way To Fat Loss Recipe**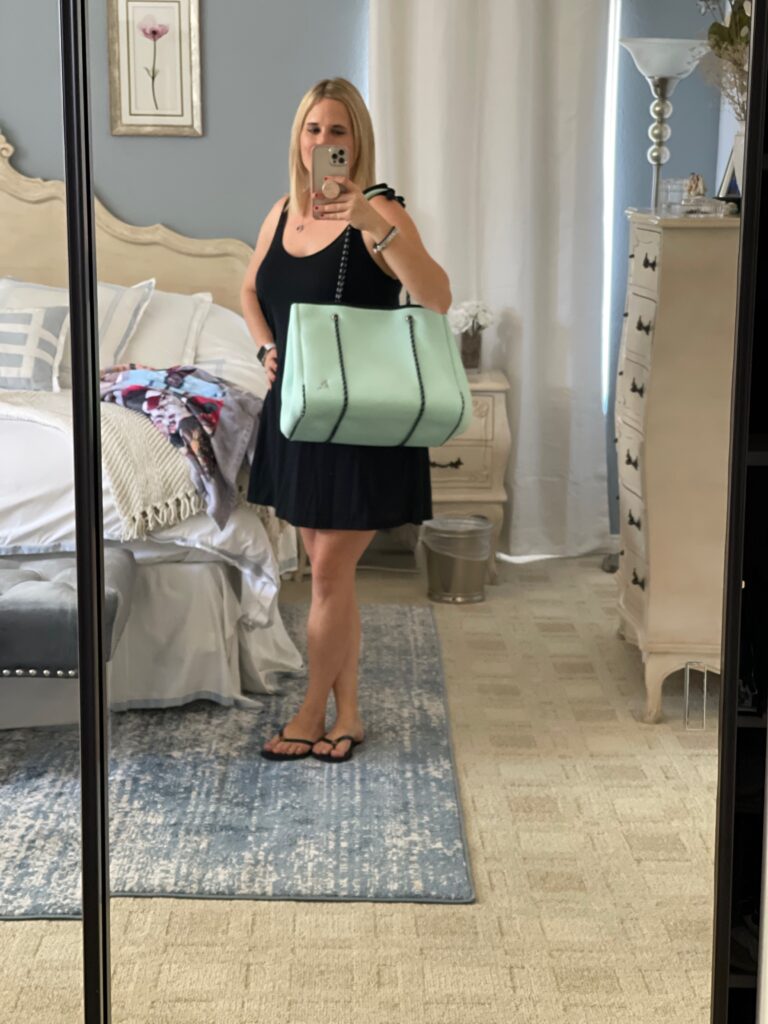 I'm loving my new pool/beach bag! The bag pinches in at the sides with a clasp and if you need the bag to be larger just pull apart the clasps. It's water proof and supposedly sand falls right off this material, AWESOME! I love the fun color too.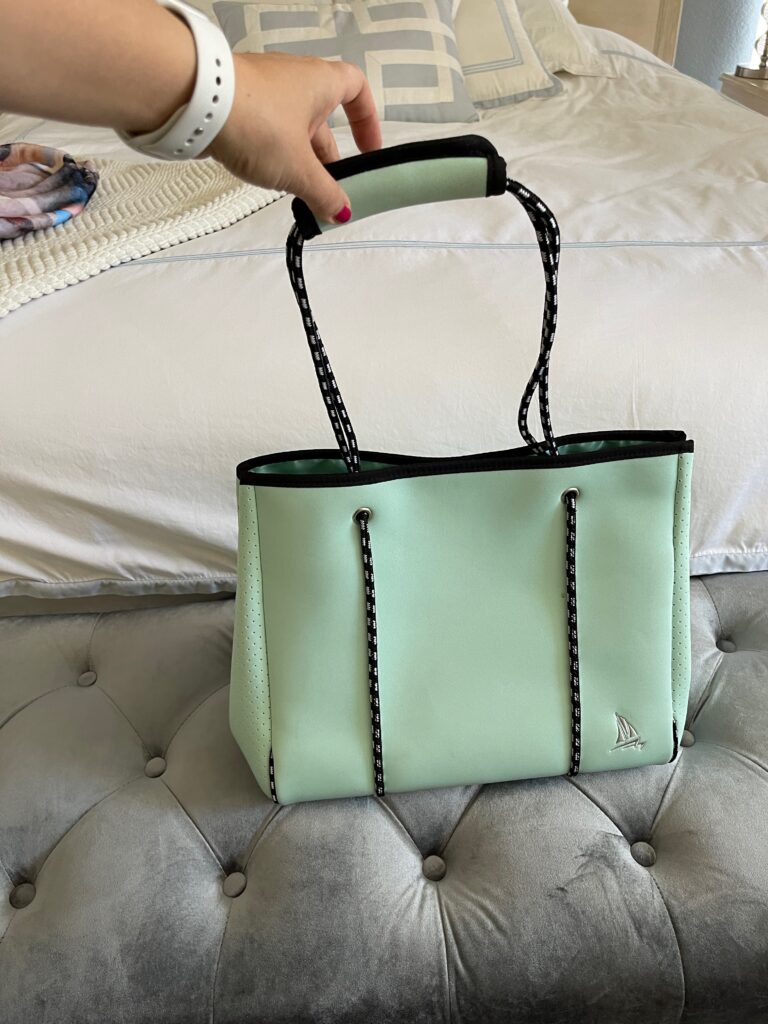 The compartments help your stuff stay organized. I put sunblock and sunglasses in the side mesh pouches. The zipped pocket is perfect to put a book in to keep it from getting wet and dirty. It's large enough to fit a few towels in the center section.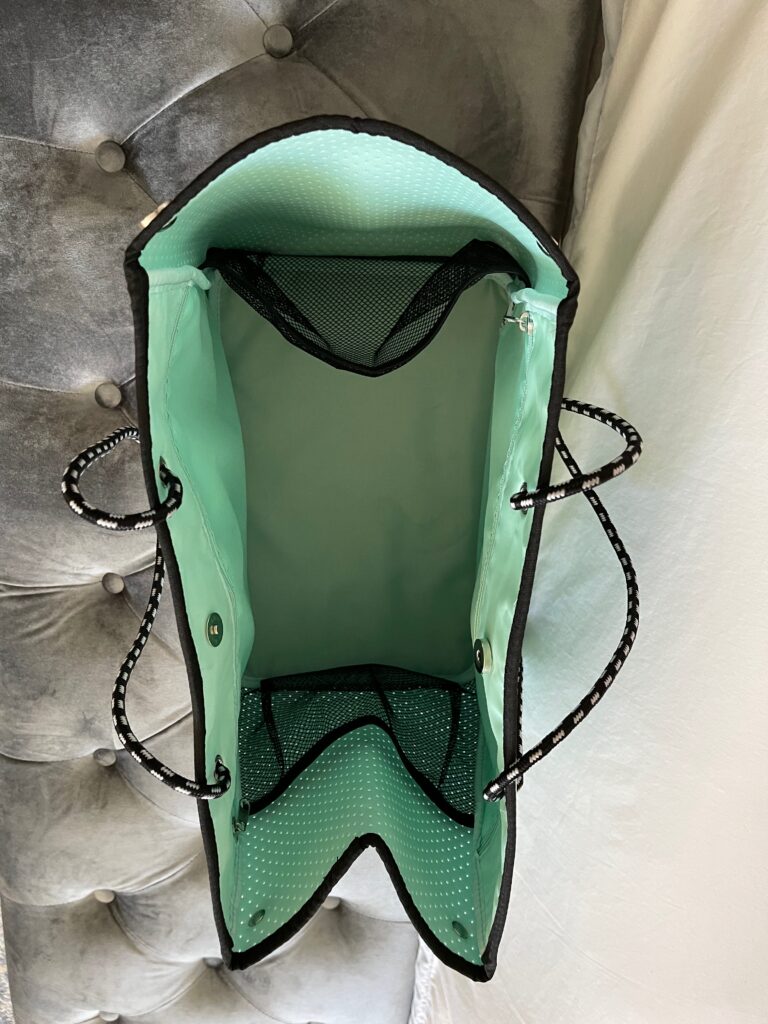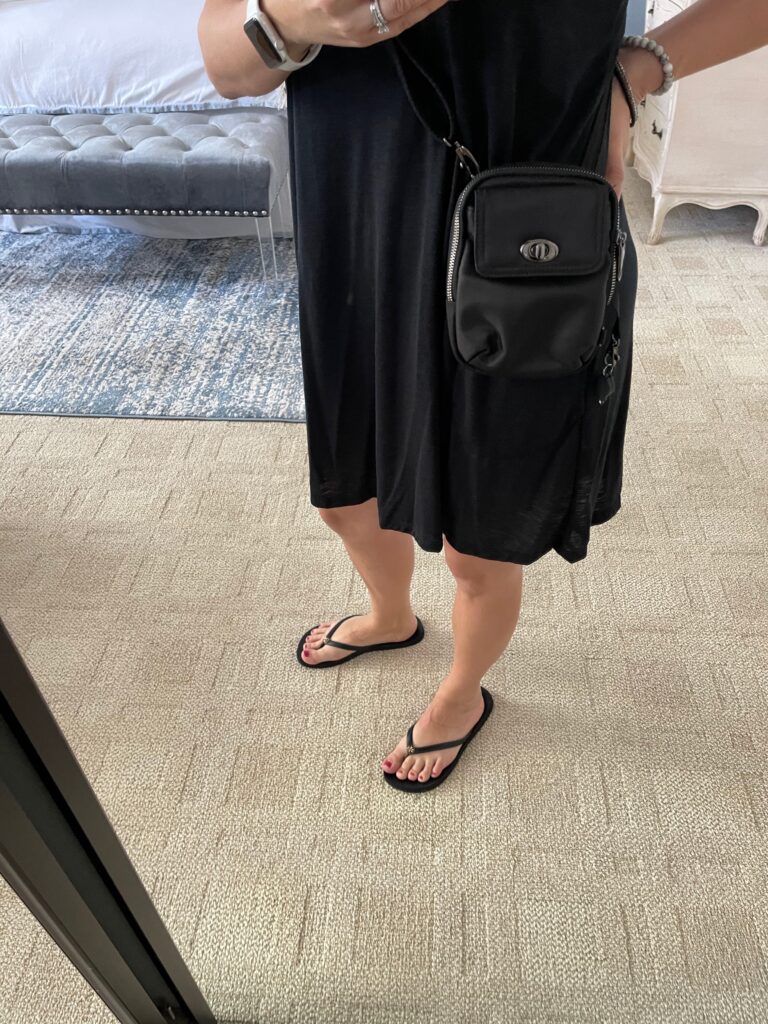 I wanted a small crossbody cell phone holder to use on bike rides, for hikes, to put inside my beach bag to protect and carry my phone and this crossbody holder fit the bill and I love it!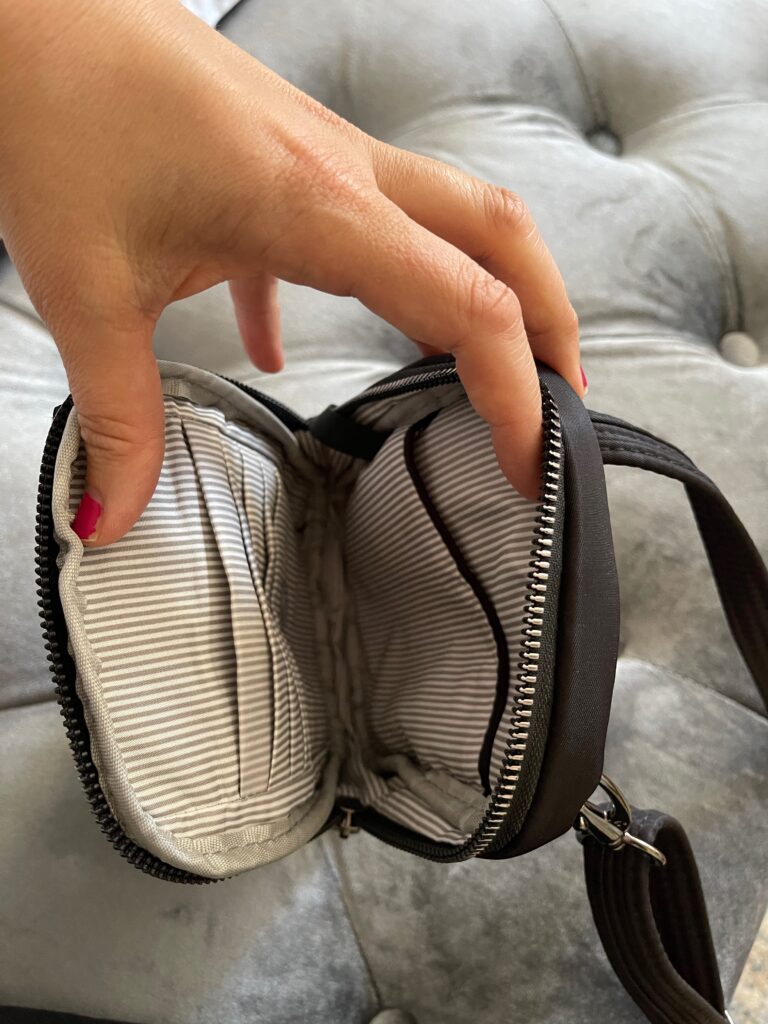 There's actually enough room to fit Jason's phone too. You can use it as a wallet to hold your cards and still have enough room for lipstick/chapstick. It has a cute pattern inside too!
Peanut Butter Protein Shake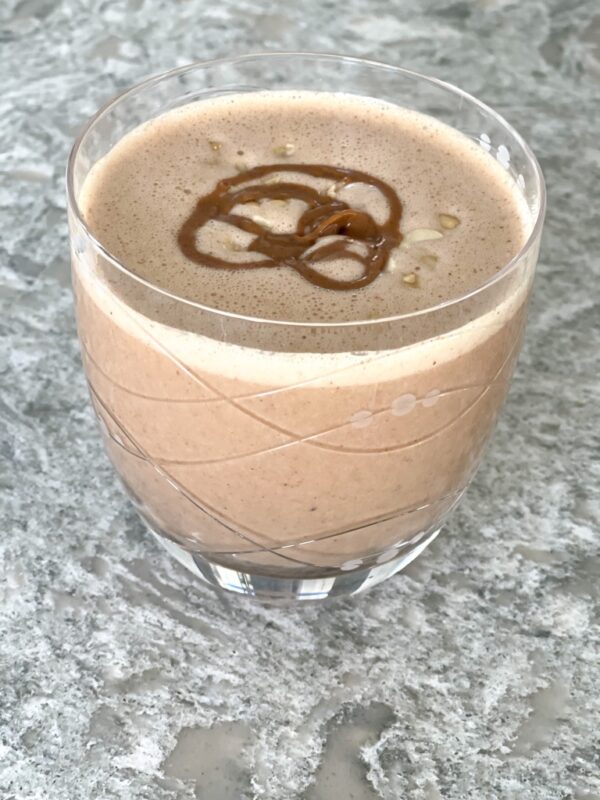 Enjoy this delicious shake in the afternoon for a "pick me up" boost of energy!
Add these ingredients to a blender:
1 oz Protein Powder (I used chocolate peanut butter)
2 tbsp All Natural Peanut Butter
1/2 Banana
1 cup Water (add more if needed)
**FASTer Way To Fat Loss Recipe**
Hemp Seeds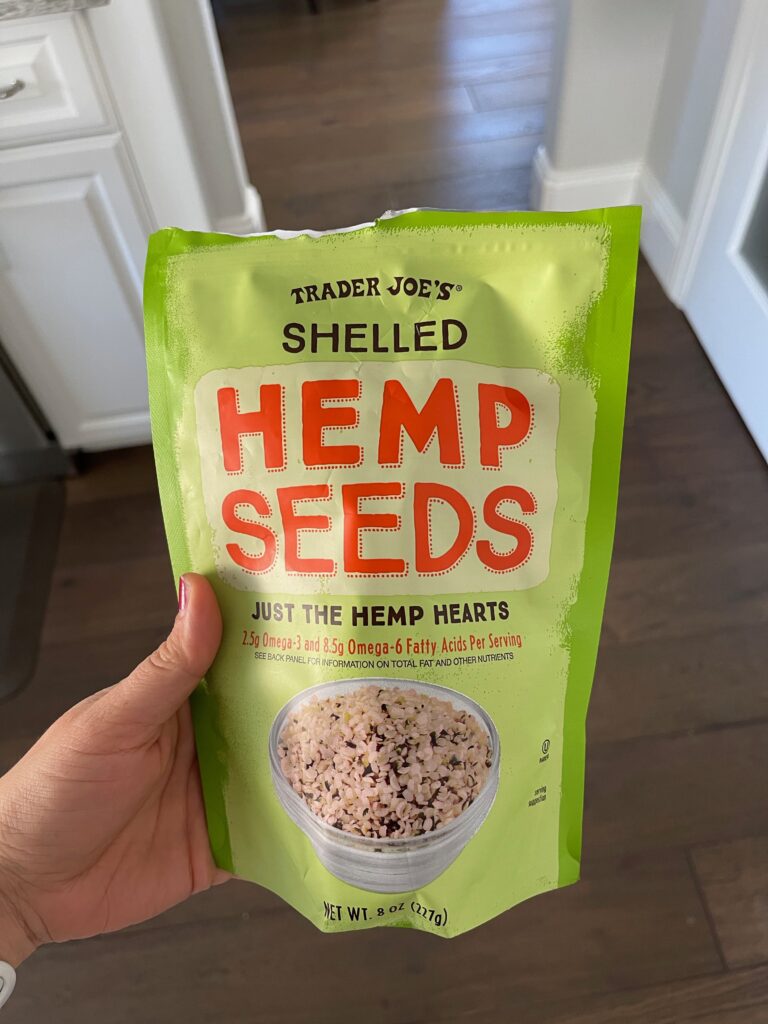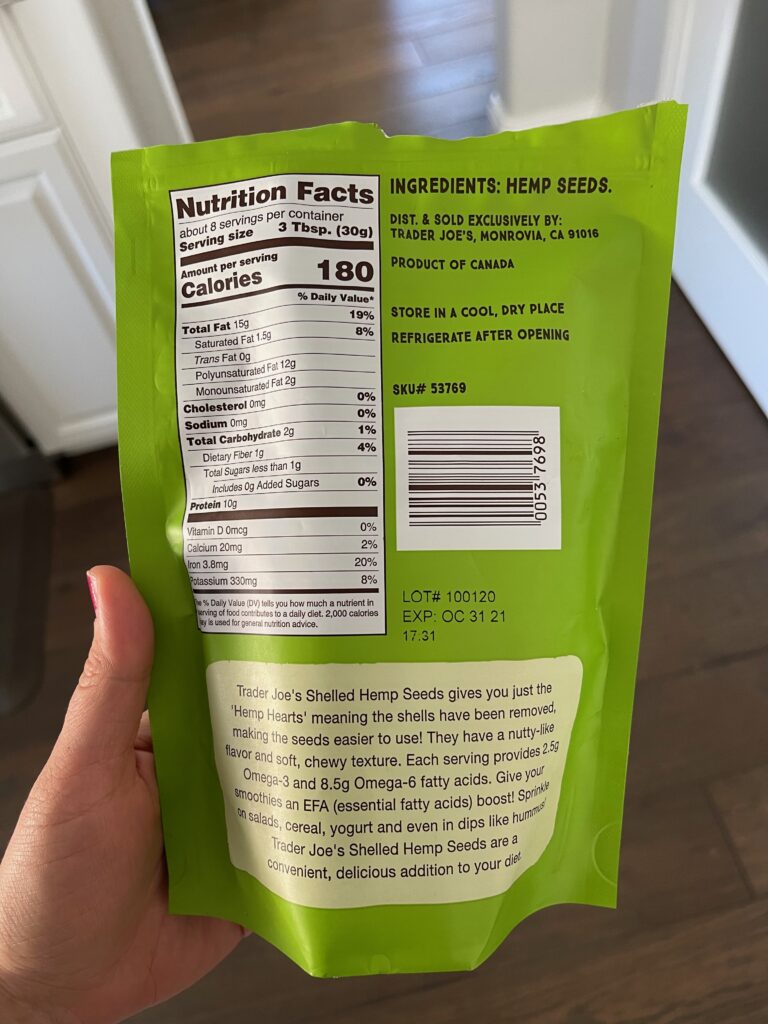 I am new-ish to the Hemp Seeds game. I enjoy them and they are a new FAVORITE of mine to add to smoothies, yogurt, and edamame. You can also add them to salads, cereal and even hummus! Each serving contains 2.5g of Omega-3 and 8.5g Omega-6 fatty acids. They have a nutty-like flavor and have a soft & chewy texture. Hemp Seeds are a healthy way to add fat and protein into your diet. Do yourself a favor and the next time you are in Trader Joe's grab a bag and be sure to store them in the fridge!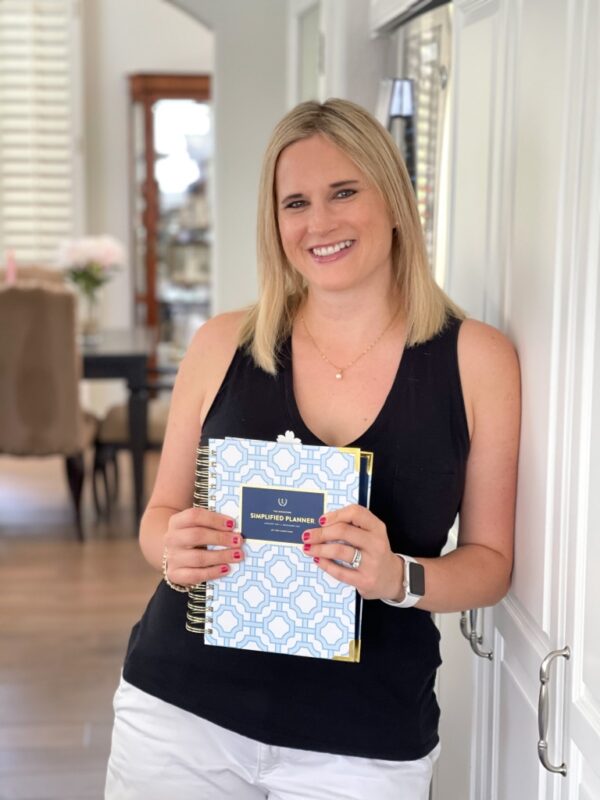 In case you missed it this week, HERE's my post on 10 things I do to be a productive person, wife and mom!
Favorite moments from this past week!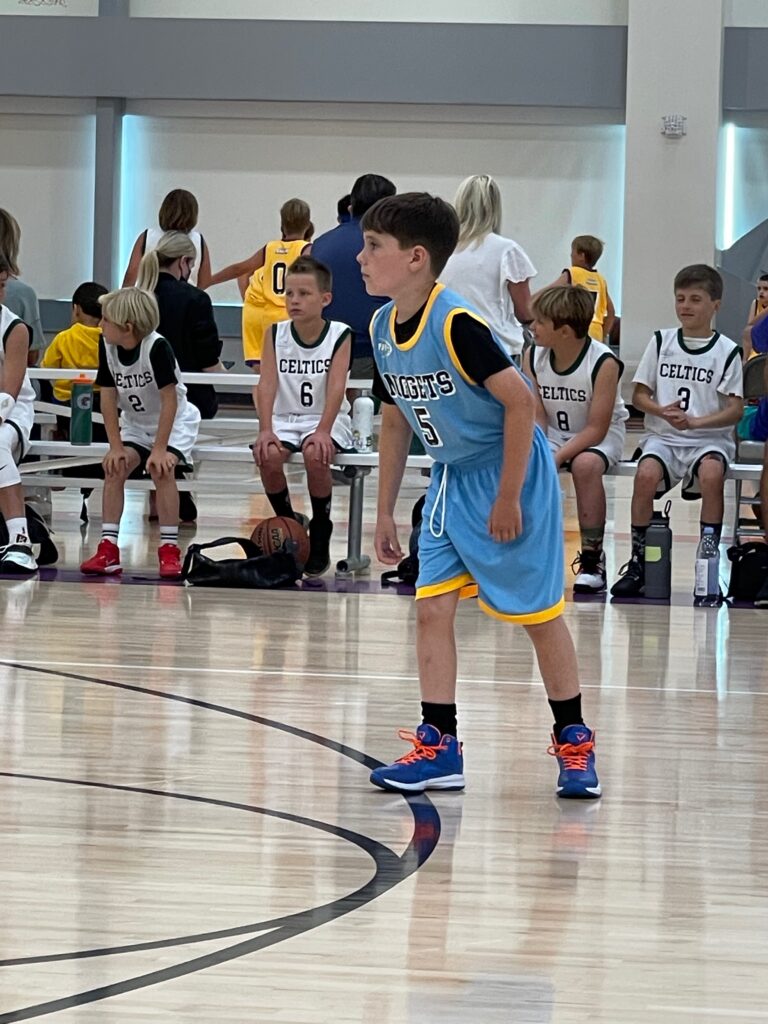 Watching Luke play in his basketball game was a FAVORITE for us. He did great and made a basket and got some rebounds. Go Nuggets!!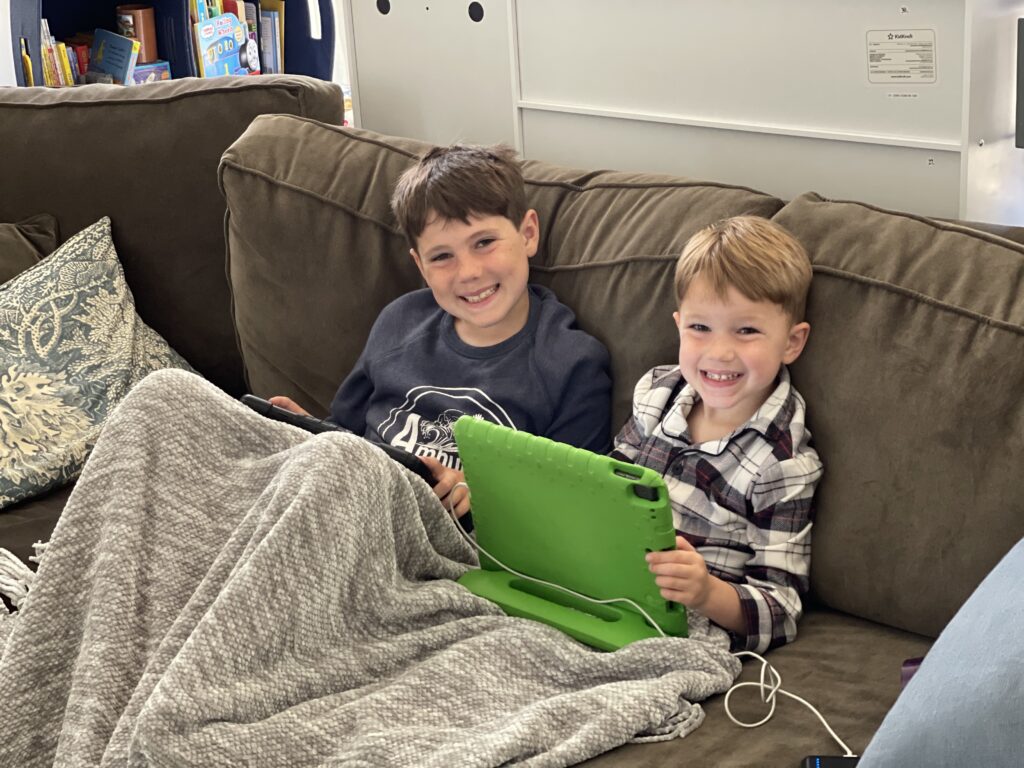 My boys bonding over playing a Roblox Restaurant game together. Anytime, they are bonding and getting along is a FAVORITE for me! I love that Luke was going into Tyler's world with him and he's like, "ohh this game is pretty fun!"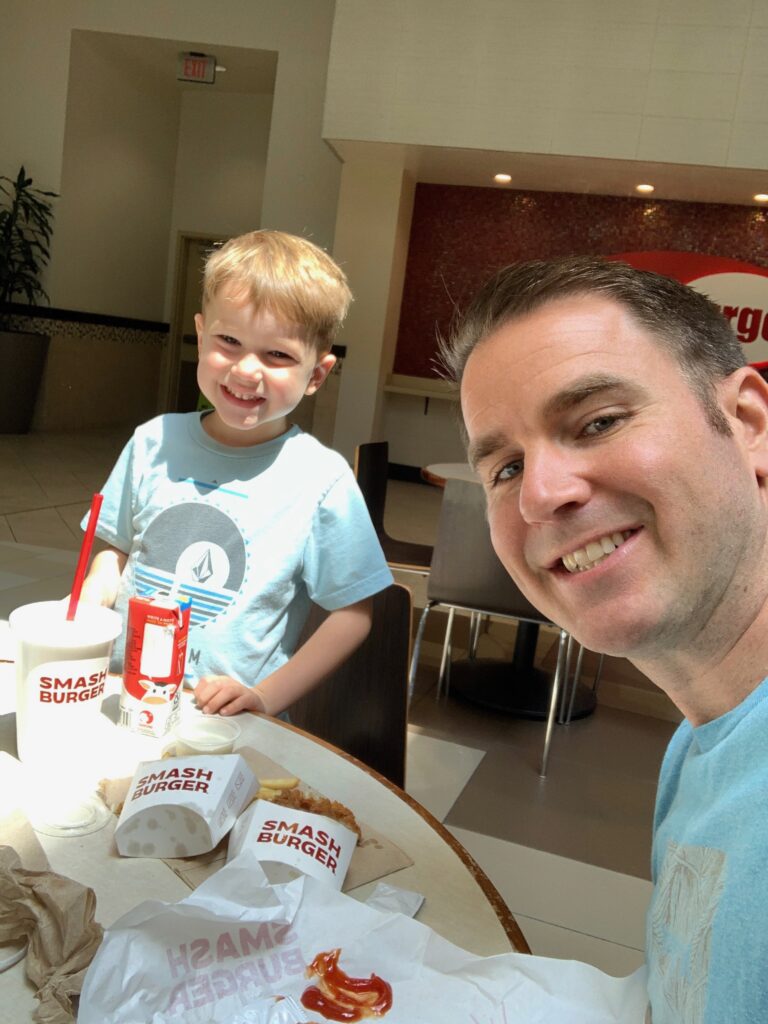 Jason had some errands to run and took Tyler with him and they ended up having a father/son date. They grabbed some lunch and COOKIES!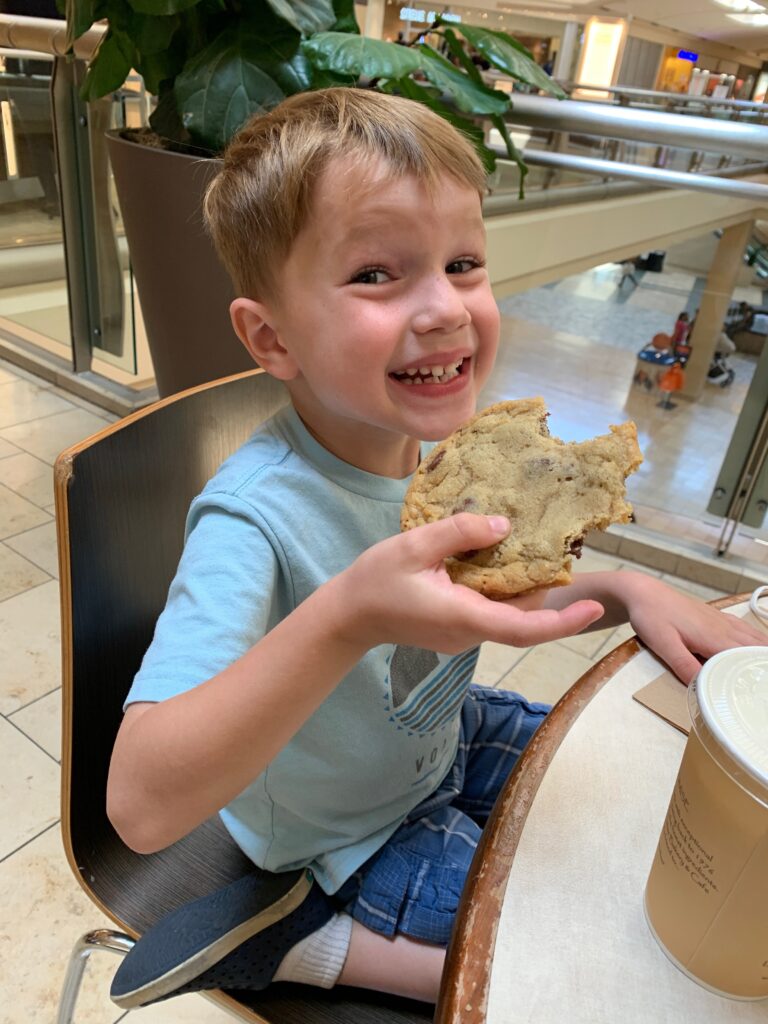 These chocolate chip cookies are the best from Paradise Bakery! I told Jay to get one for Luke and his friend and so he ordered 6 cookies. Then they had a deal buy 6, get 6 free so they came home with 10 cookies!!! They only lasted two days, lol chocolate chip cookies don't last long in our house!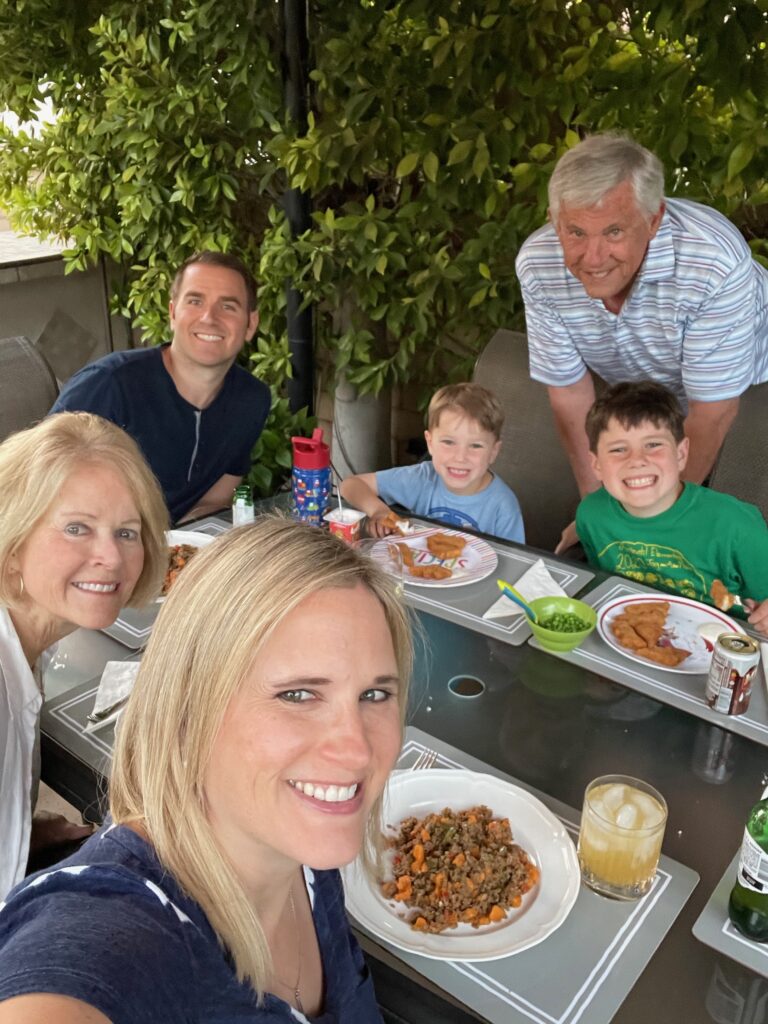 On Sunday night, we had my parents over for a family dinner. I made a sausage and sweet potato skillet. The weather was gorgeous and it was the first time eating outside for the season, it was a FAVORITE!
Have a great weekend!! Enjoy the sunshine and do something fun outside! Speaking of sunshine, Jason and I are off to CABO tomorrow morning! We're going on an adults-only trip with Jason's executive work team to celebrate their company hitting goals. To say we're excited is an understatement. This trip has been rescheduled twice due to Covid. We didn't end up being able to go to Cabo last year for my 40th birthday, so I'm feeling very blessed and appreciative that we get to go.
I will be back next Wednesday with a What's Up Wednesday post!
XO