We enjoyed Spring Break at the Omni Rancho Las Palmas Resort in Palm Springs!
We headed out of town on a much needed friend/family Spring Break vacation. It's been a hot minute since we were able to get out, explore and have a fun adventure together. I do want to apologize in advance for so many pictures, there was too many fun moments!!
Omni Rancho Las Palmas Resort!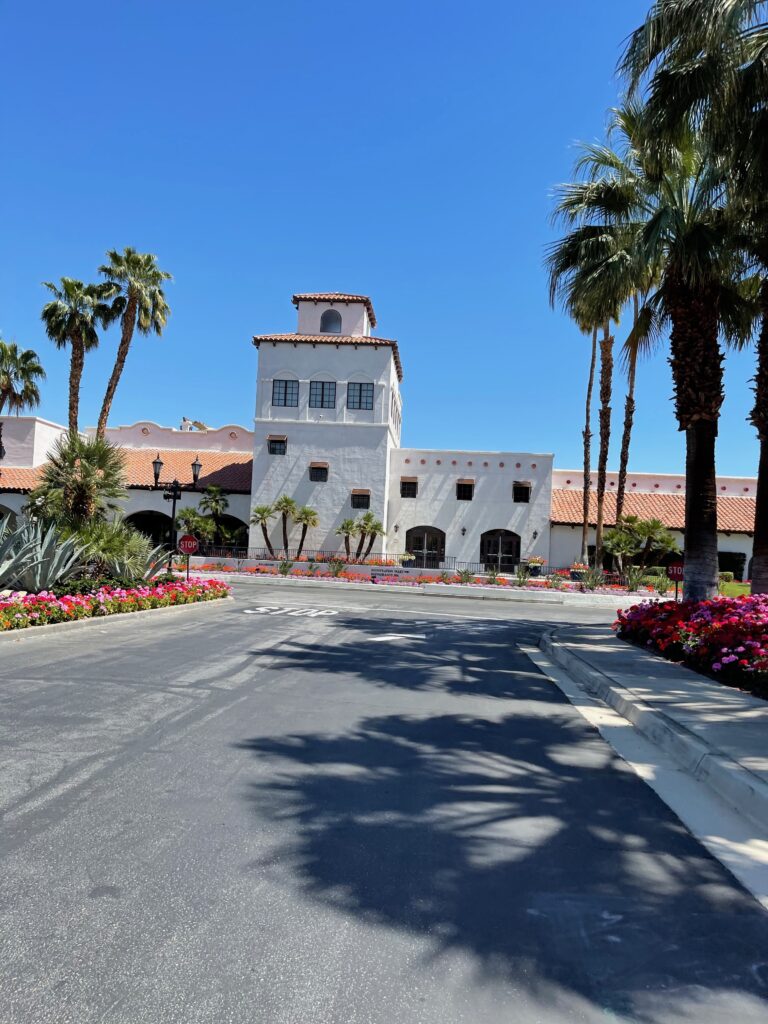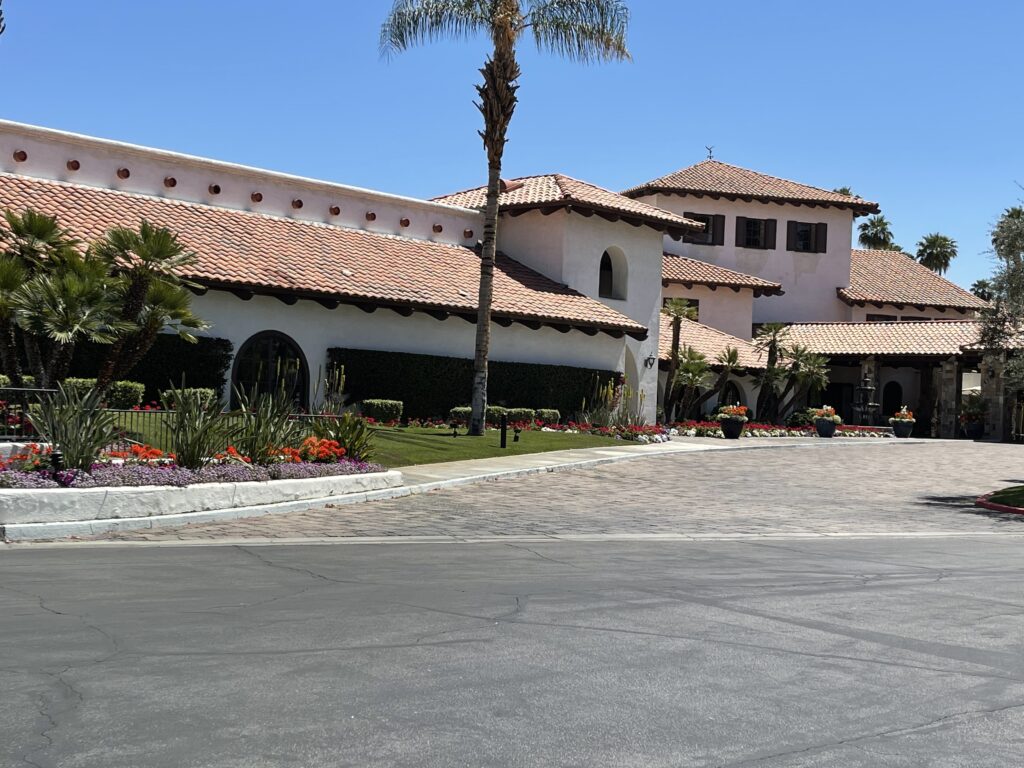 Our Room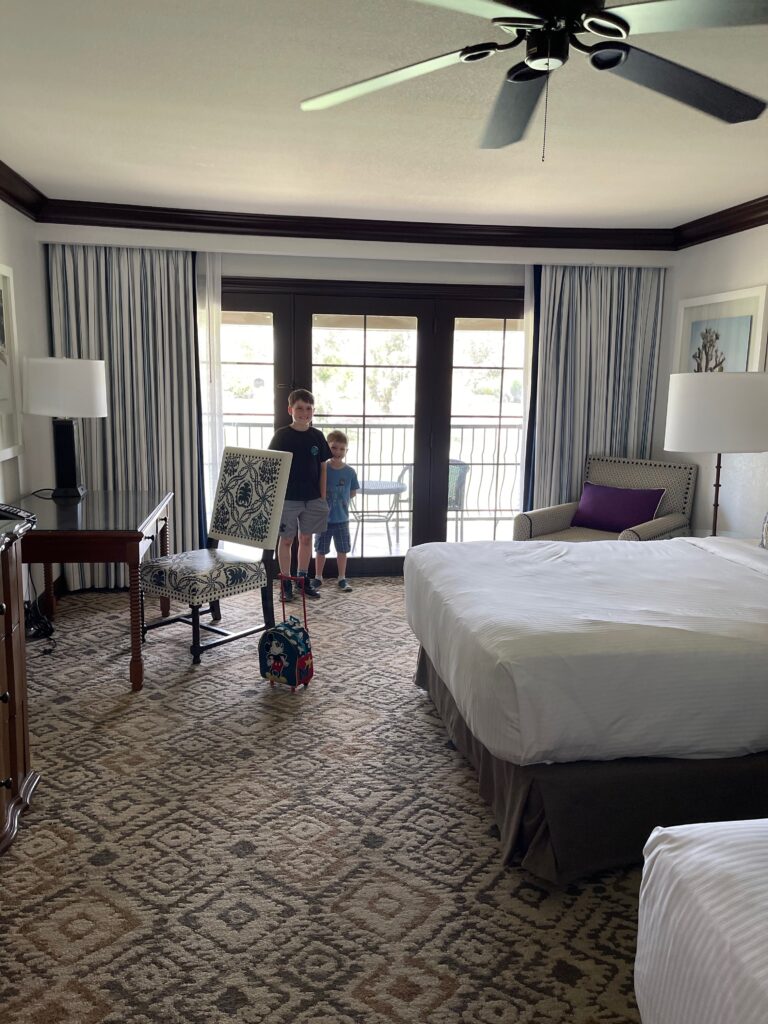 We had adjoining rooms with our friends, the Stutz family and it was the perfect way to vacay with friends. You have privacy but can still all be together and the parents can still hang out after the kiddos go to bed.
The Pool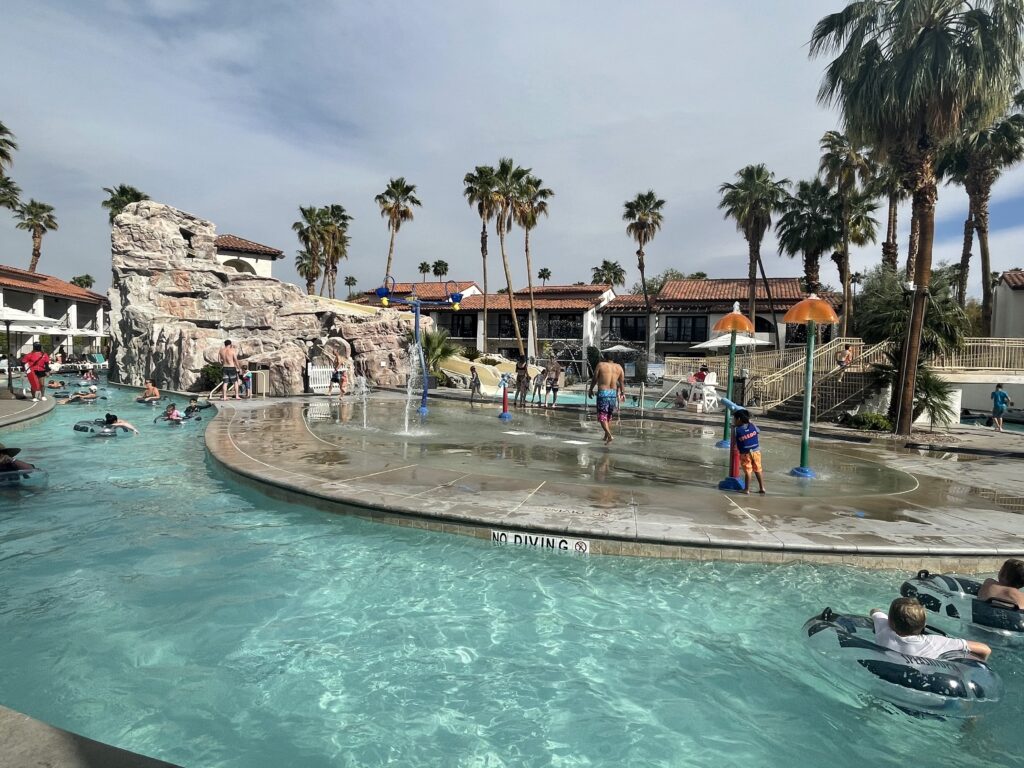 The resort had a perfect set up for families to have a great time. They had a big pool and a lazy river that went around a center island that had a splash pad and two water slides. The lazy river went off to the side and had a sand area and toys for kids too.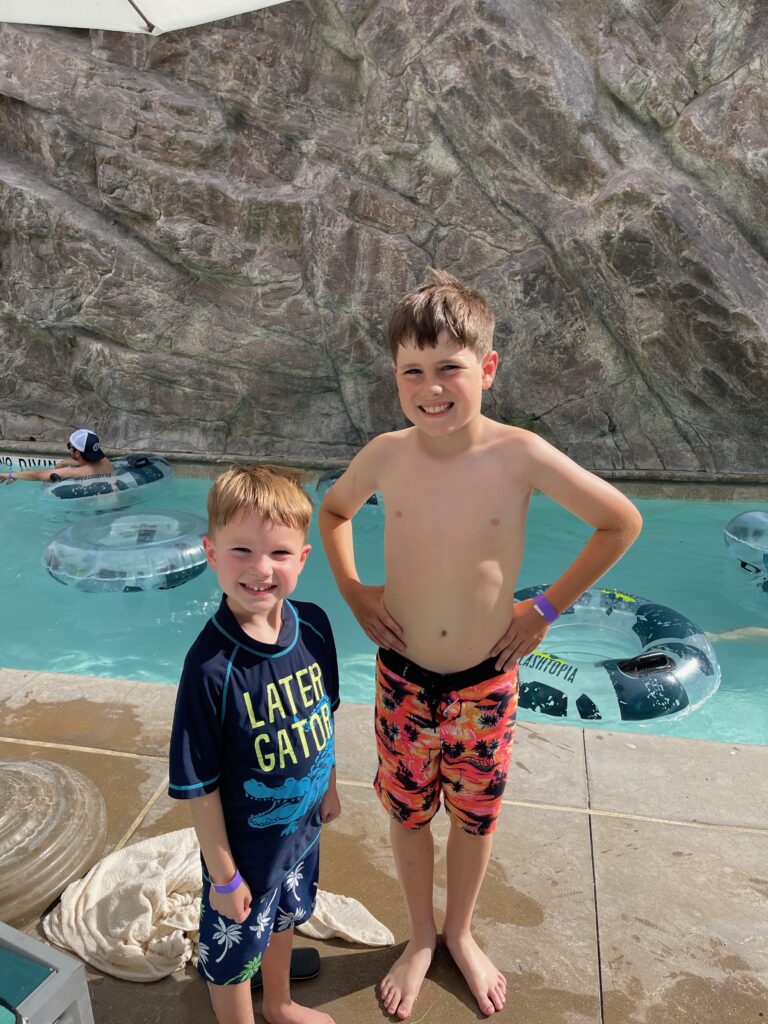 Ready to have some water fun!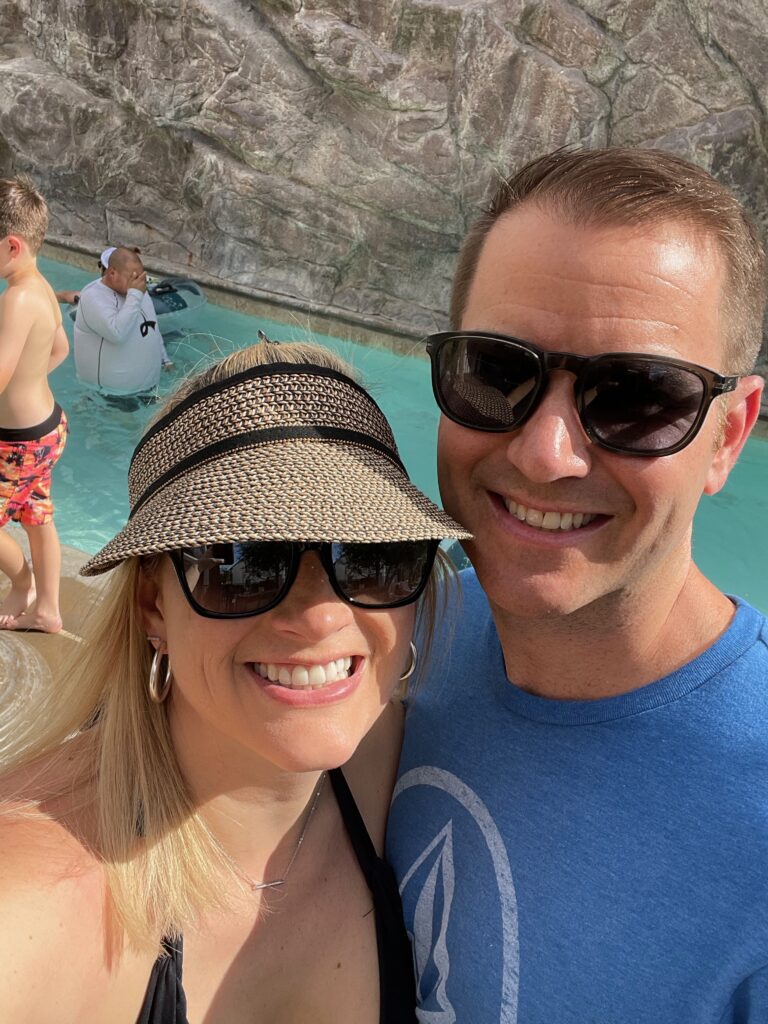 The Water Slide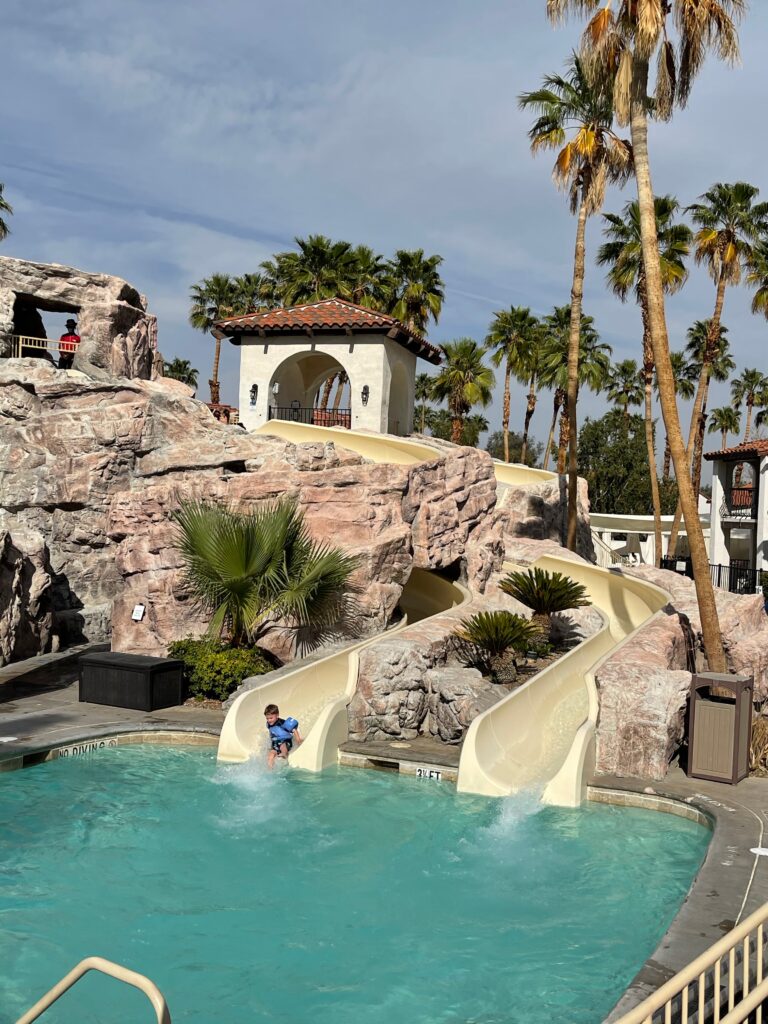 Tyler was finally tall enough to enjoy the waterslides and he was beyond pumped to join in on the fun!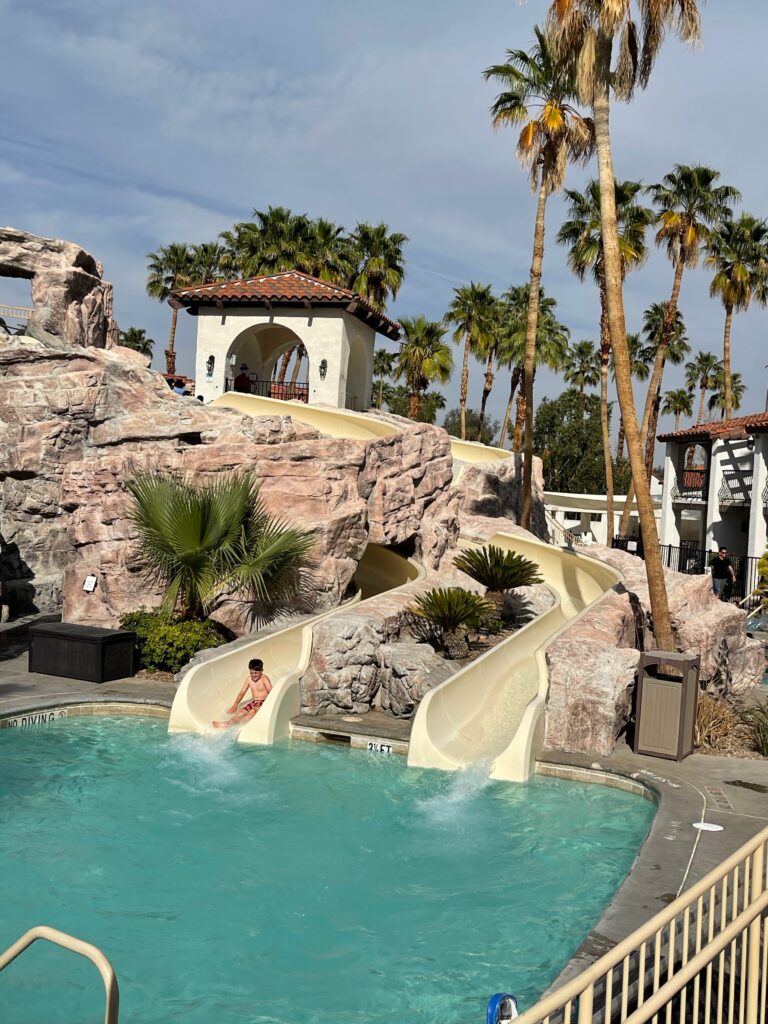 Luke went down the waterslide too many times to count, it was definitely a FAVORITE for him!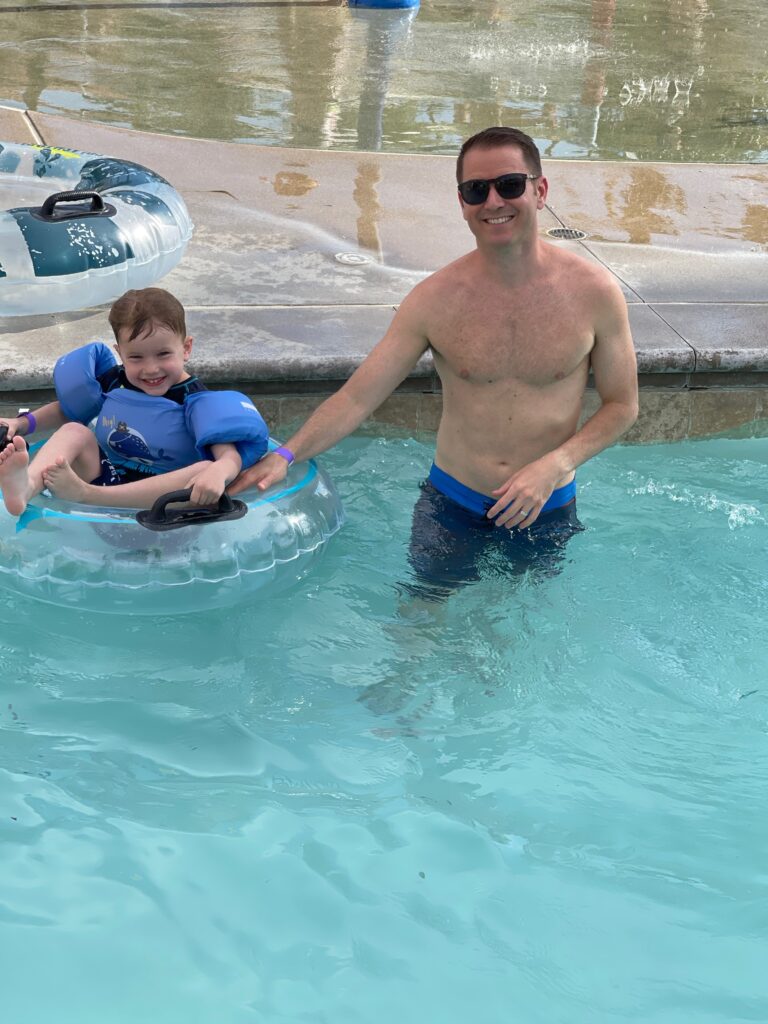 Enjoying the lazy river! I gotta say this lazy river moved FAST so you gotta be ready for it.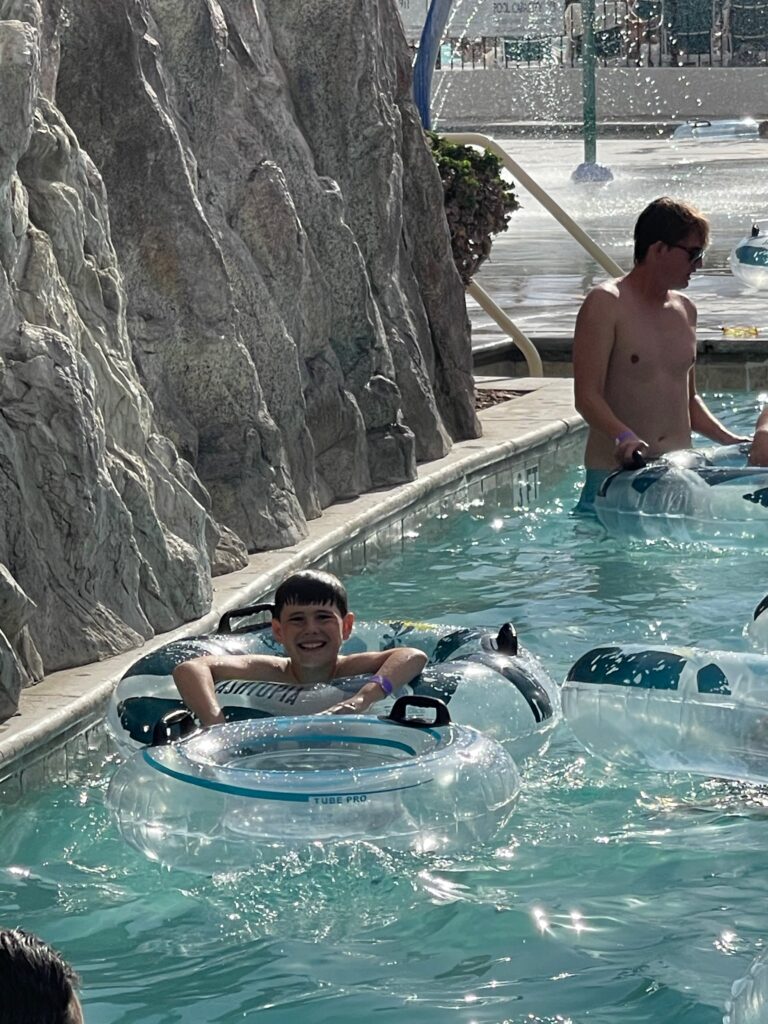 Relaxing in the sun together is the best!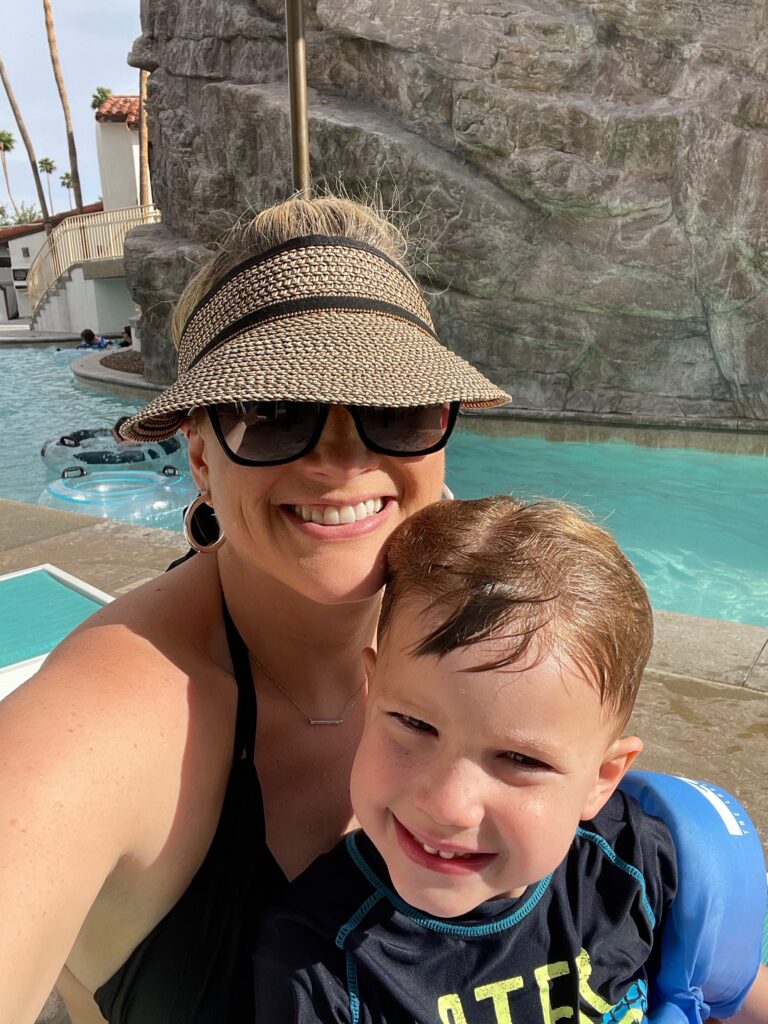 The Stutz's joined us in the late afternoon. That evening we went out to dinner at the resort to the BluEmber restaurant. We had wide open spaces to relax and the kids could be their loud selves, lol.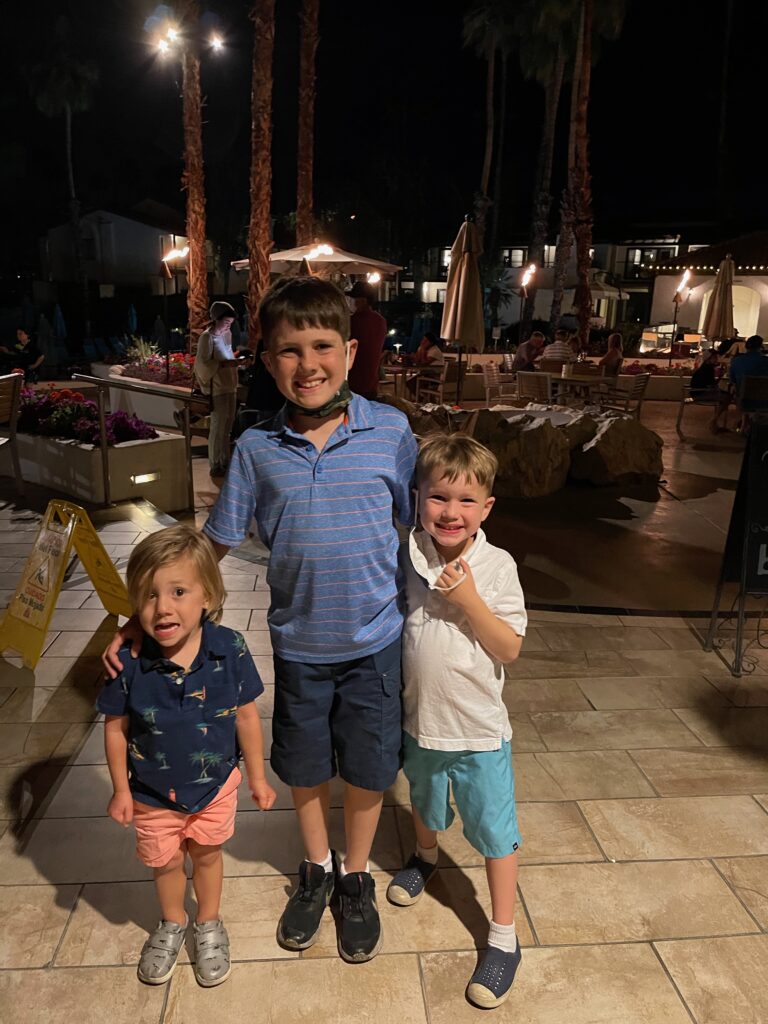 Cheers to being on VACAY!!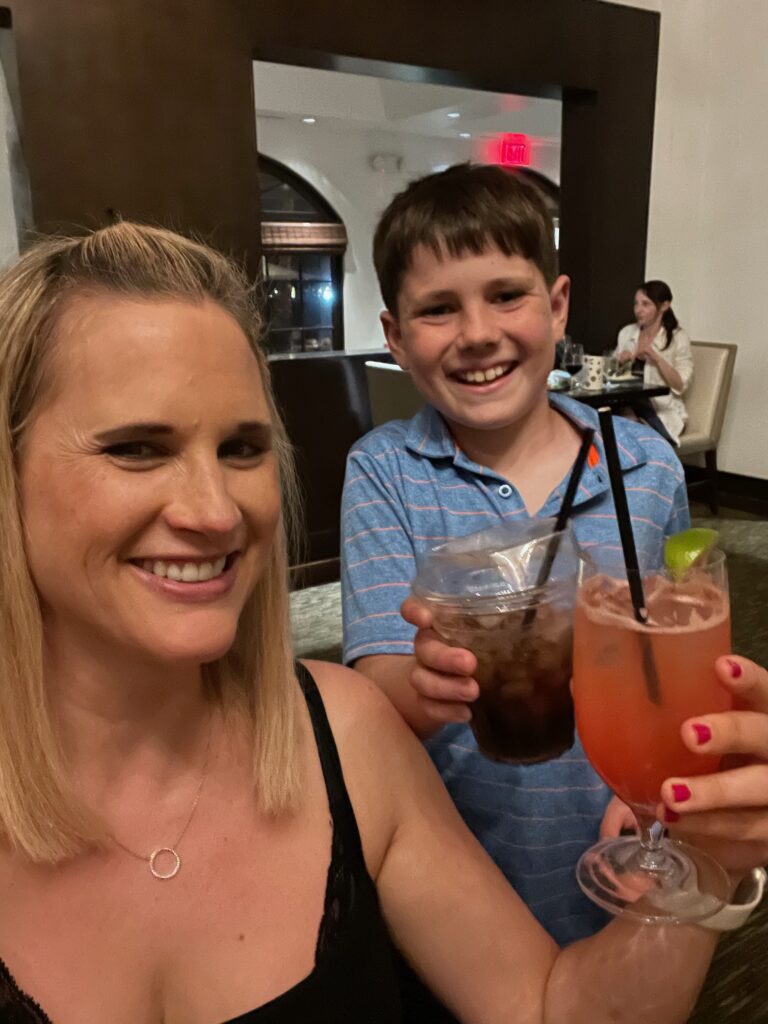 The boys winding down for the night.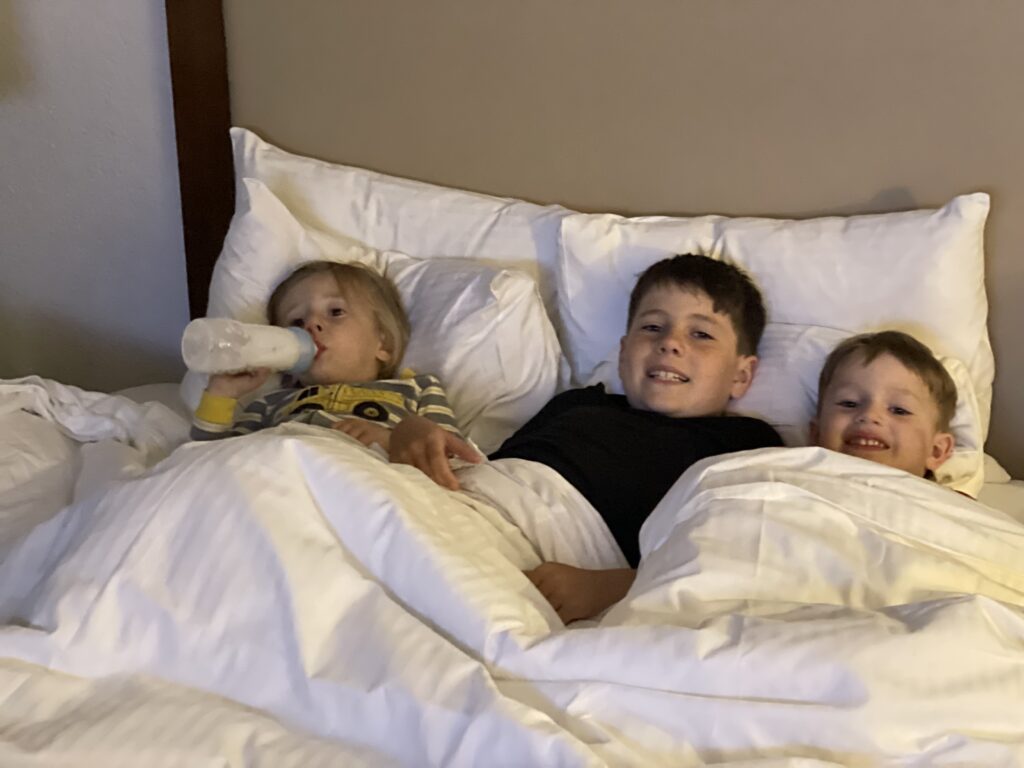 Pool Day!
The next morning the boys couldn't wait to get out for some pool fun!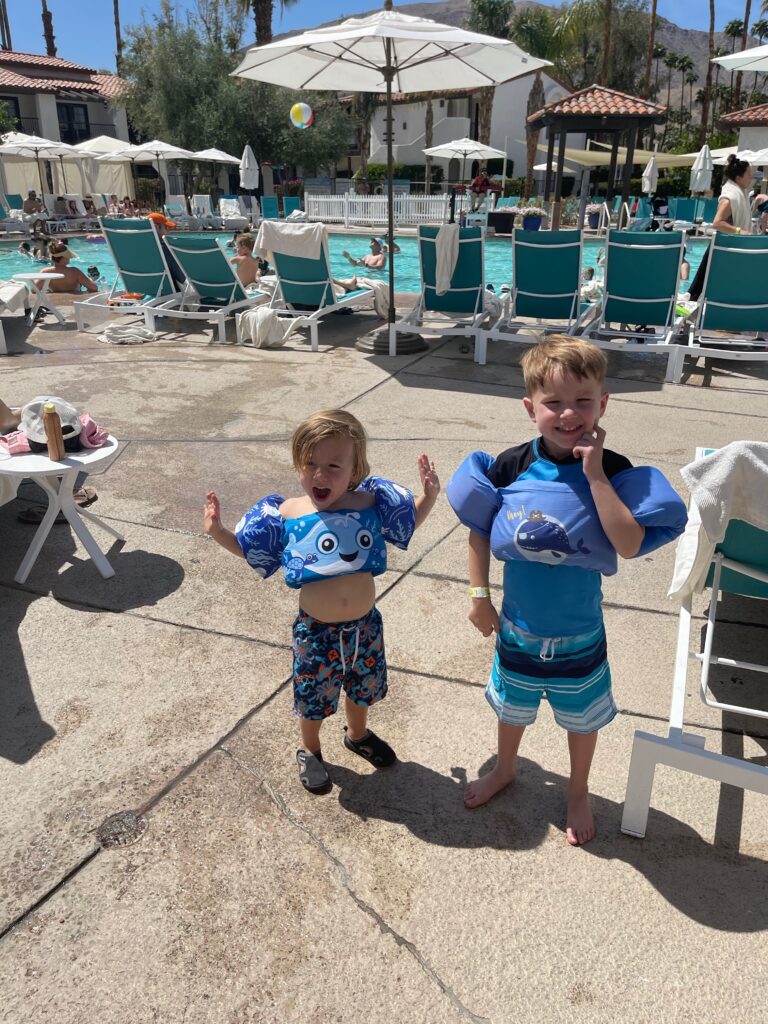 Hendrix's energy is amazing and he finds all the fun ways to have the best time. He also has a way of giving his parents slight heart attacks from his adventurous ways, lol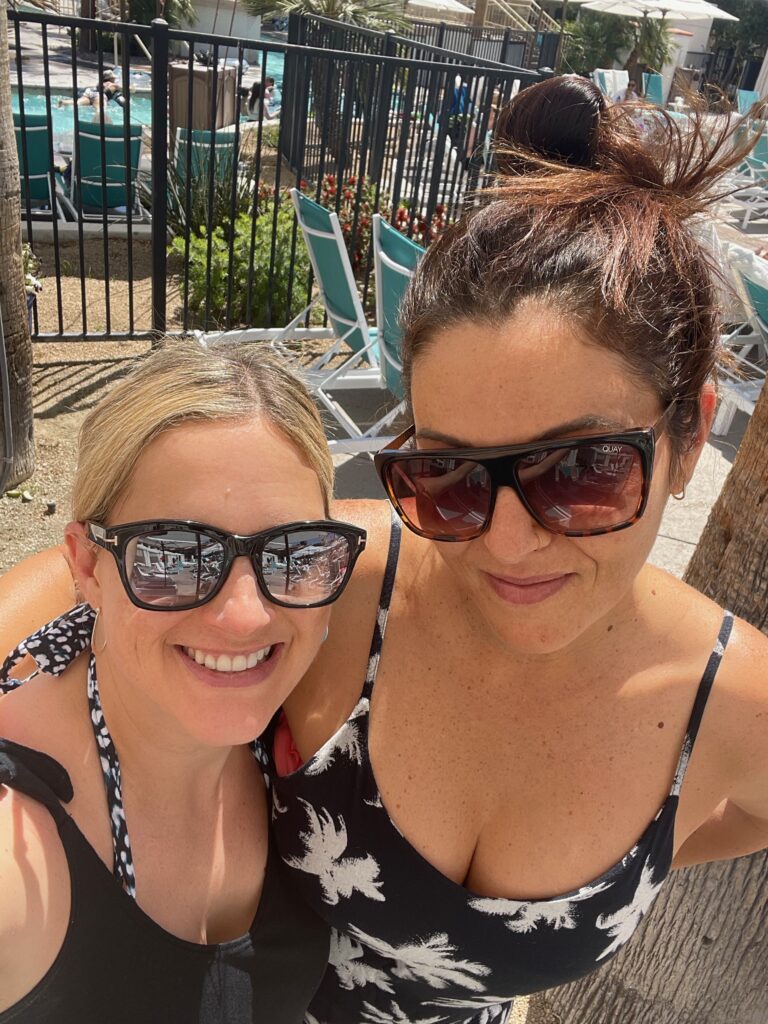 Gosh, I love this fun-loving ball of energy son of mine!! He gives me all the feels!!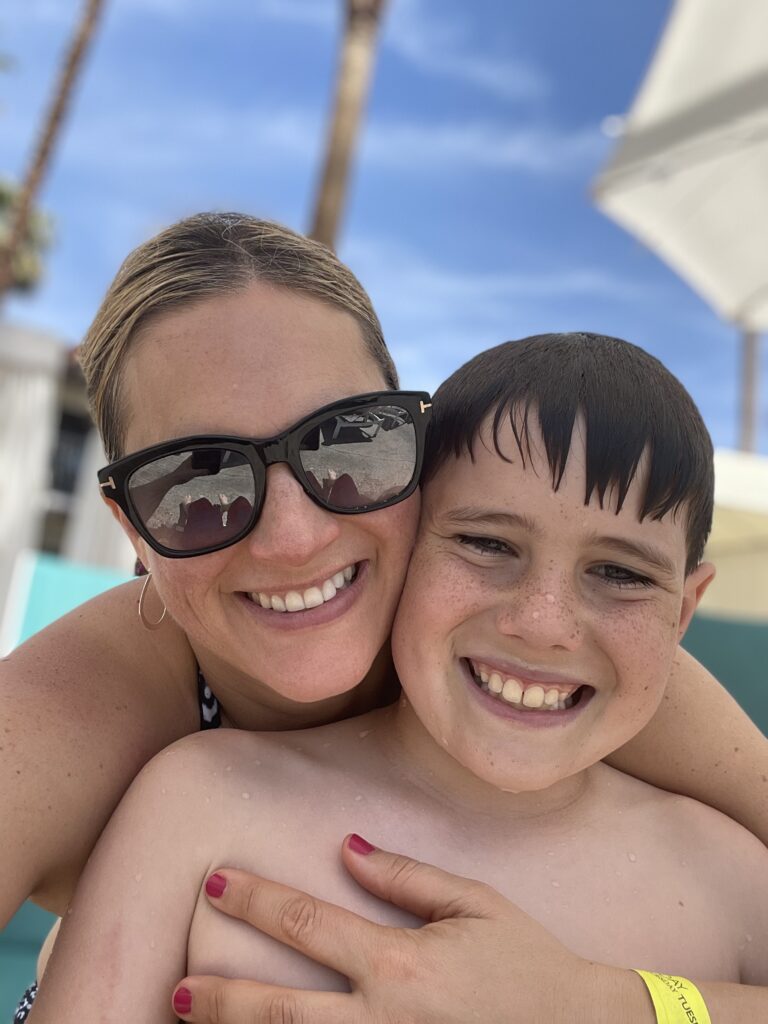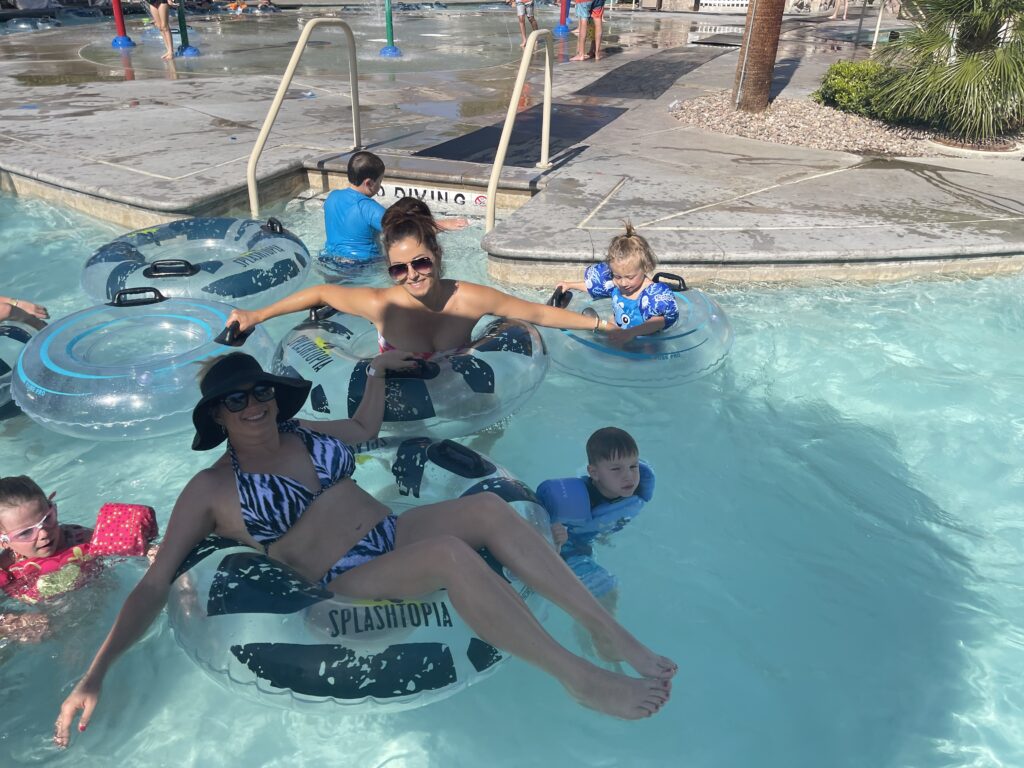 I did go on the waterslides this day and they were a lot fun! They took me under the water, ripped off my sunglasses and pulled down my bathing suit top, I'm sure it was a sight and I'm happy to say there is no picture that captured this glorious moment.
After the pool we headed back to the hotel room for Hendrix's nap and we all got ready for our "dress up" family pictures.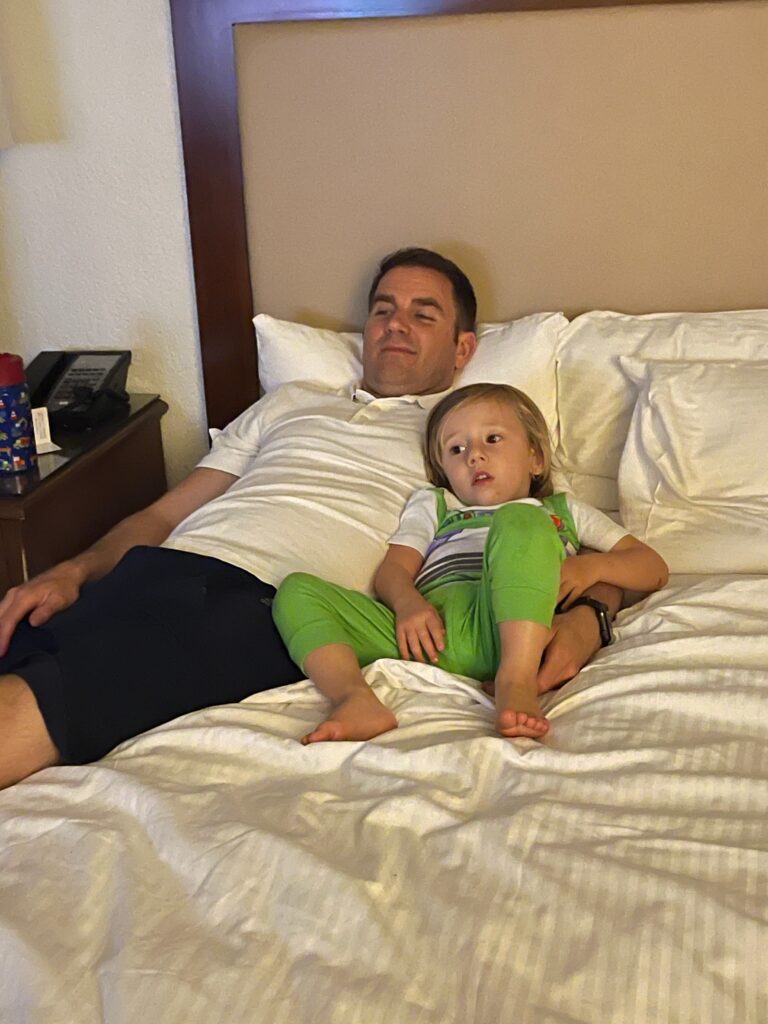 Hendrix wanted to relax with Jason, so sweet!
Gotta make time for the silly!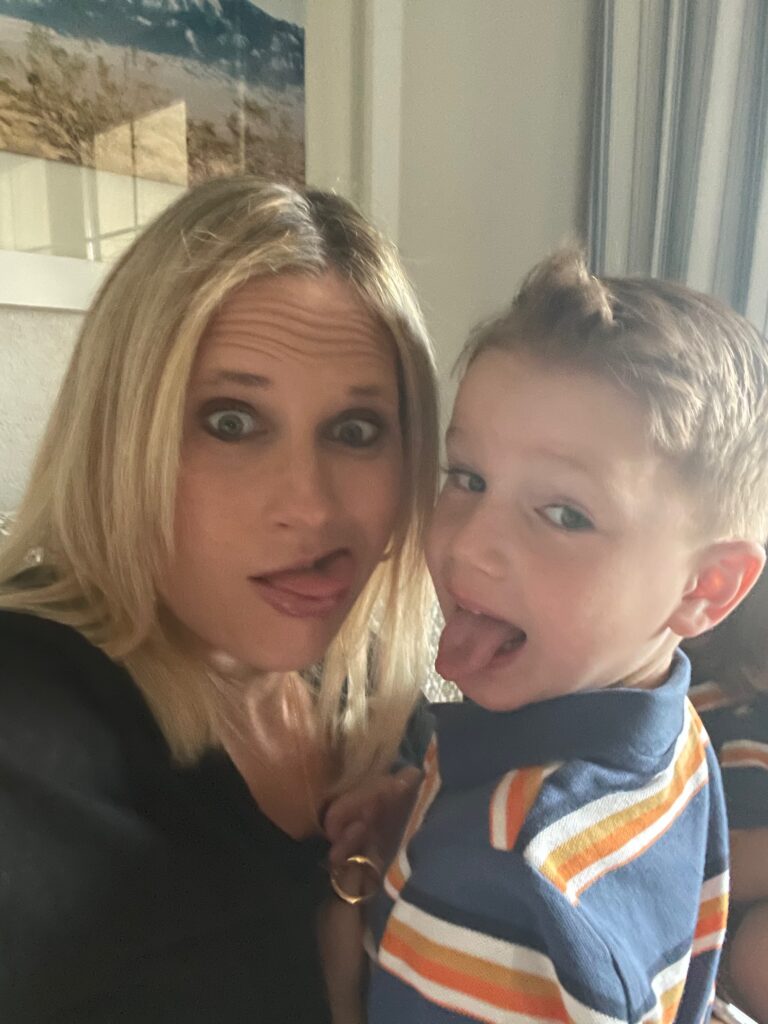 Man, do they clean up nicely!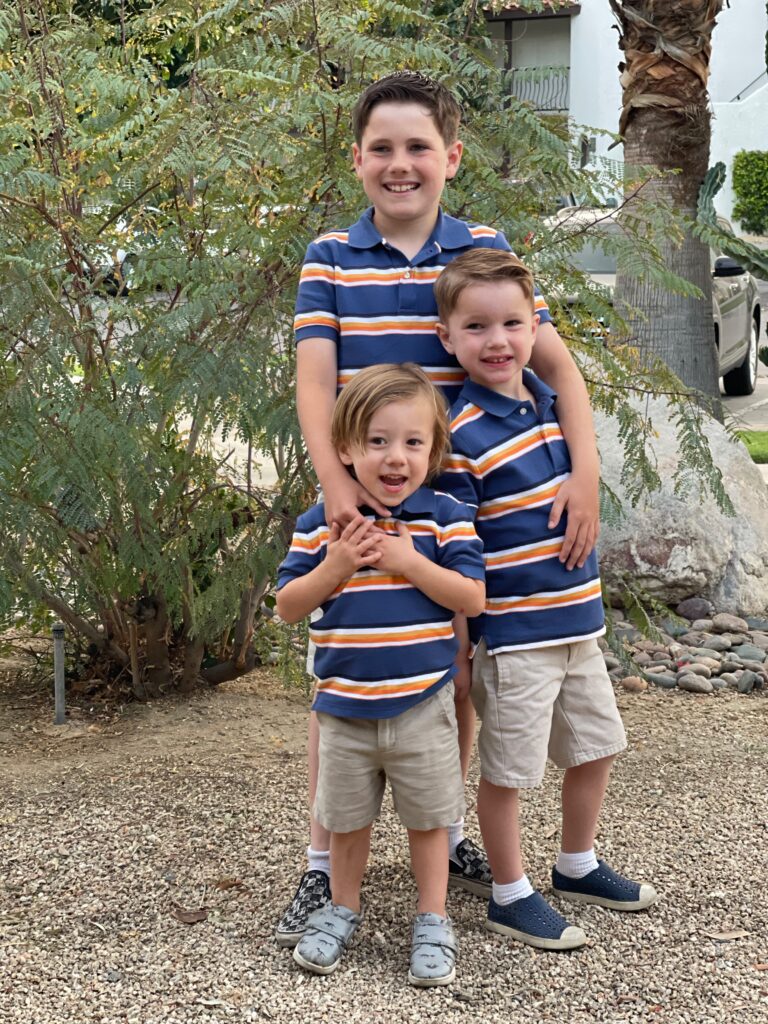 Can you guess who's idea it was to have the boys in matching shirts?!?!
Group Pictures!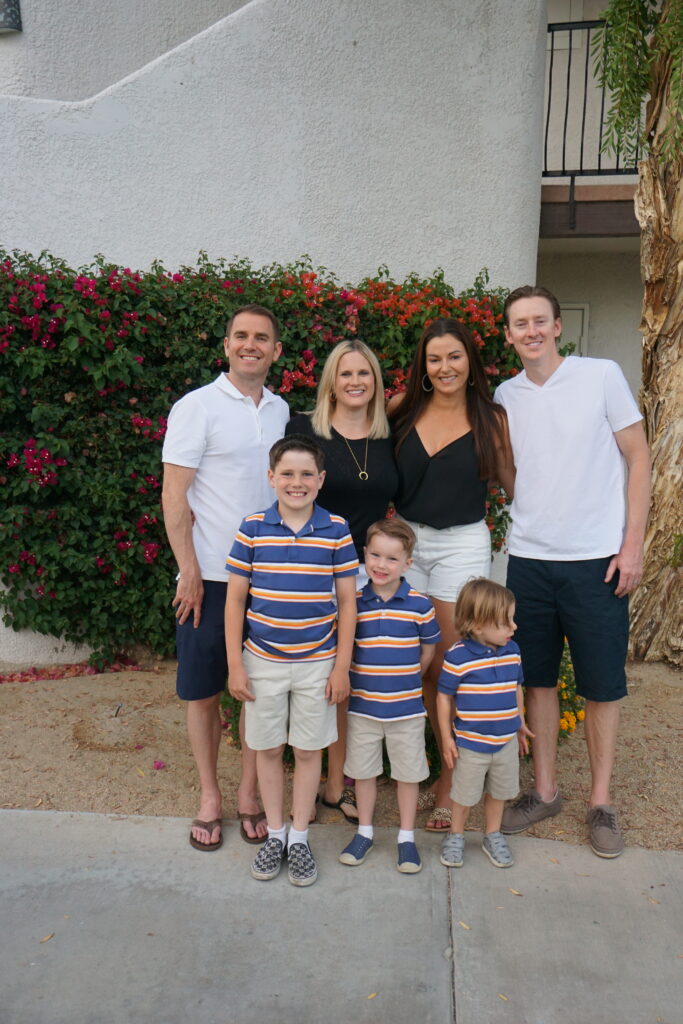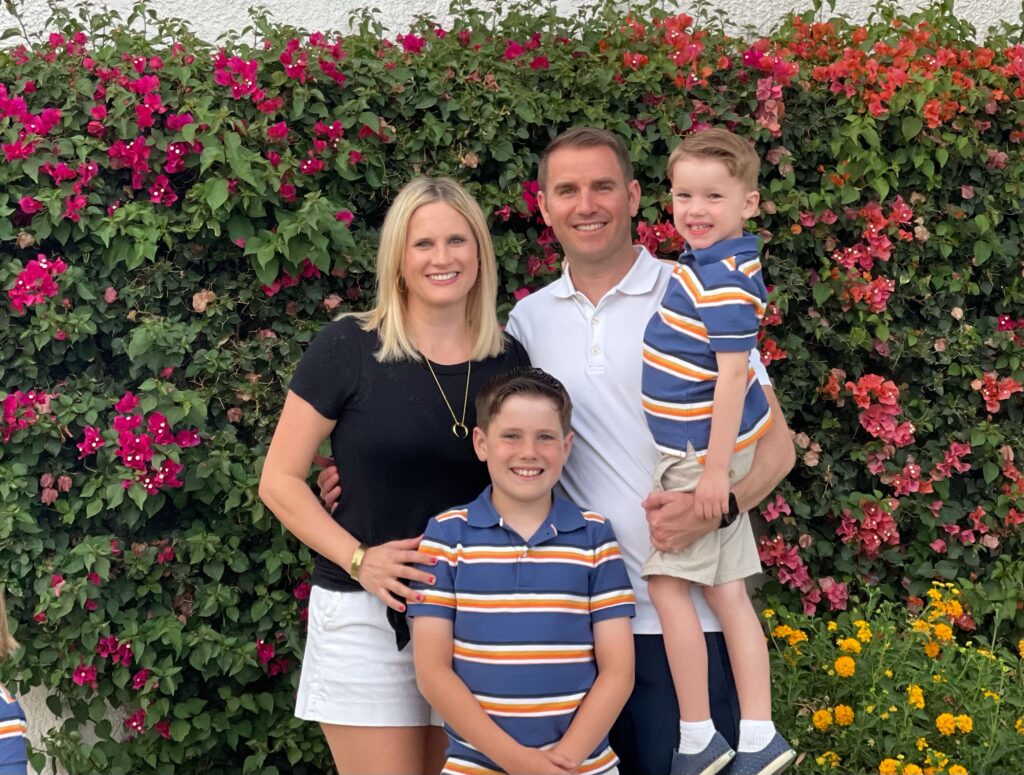 My forever love!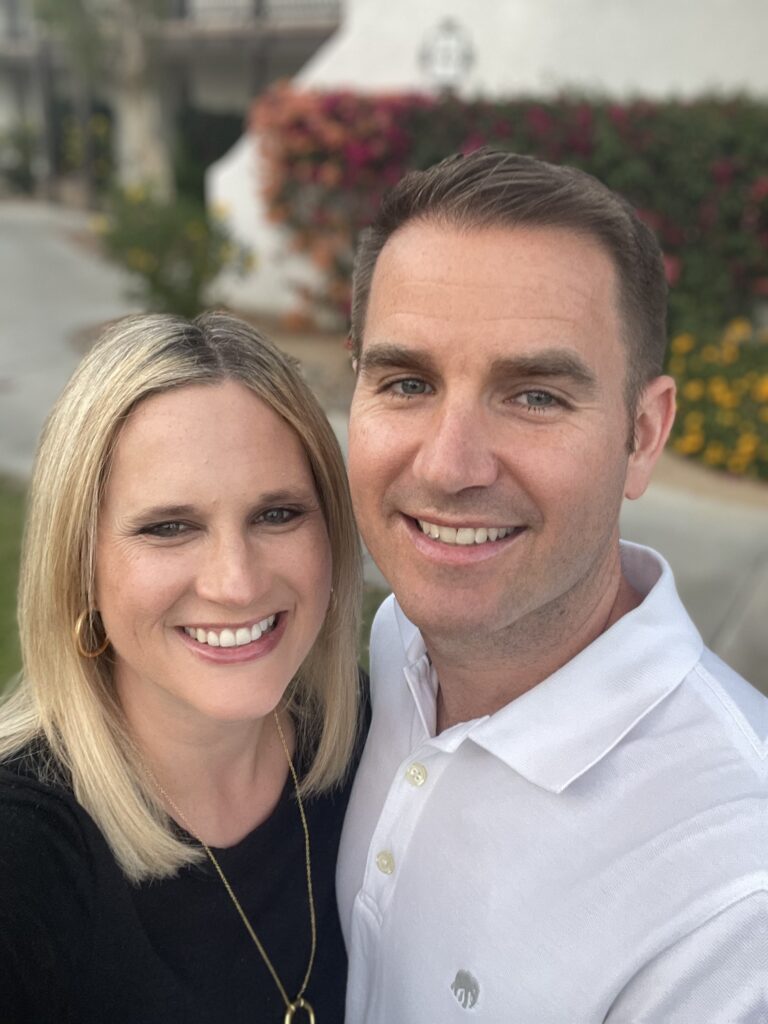 The Stutz Family!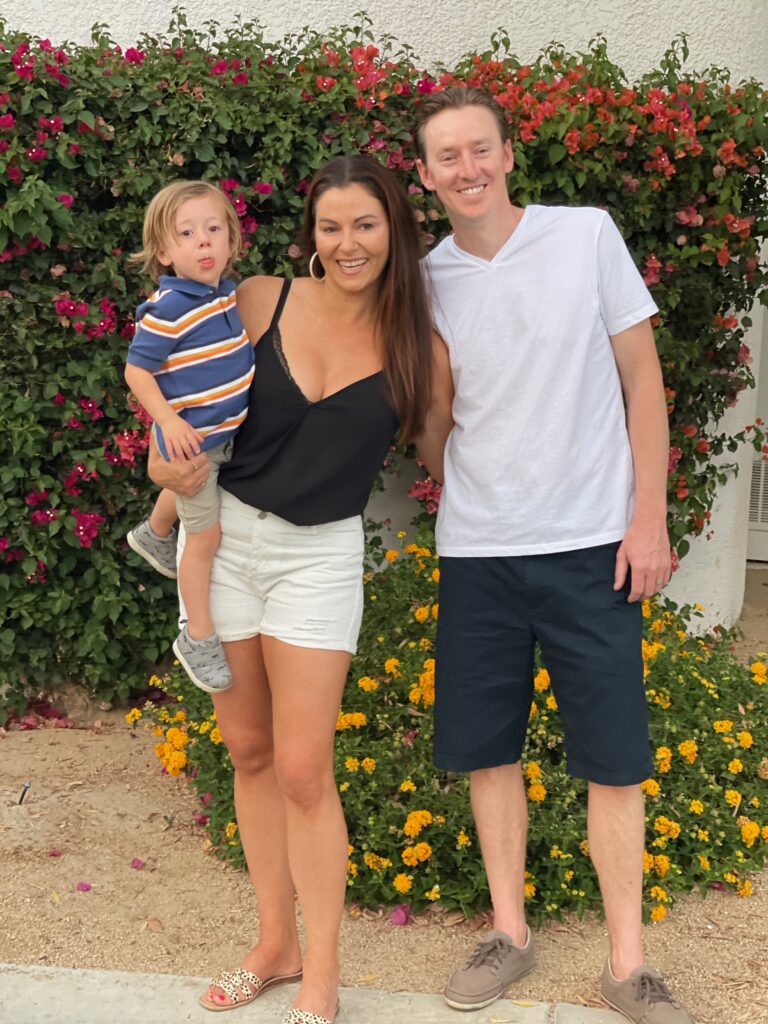 We're so lucky that our families get along so well and we get to do vacations together!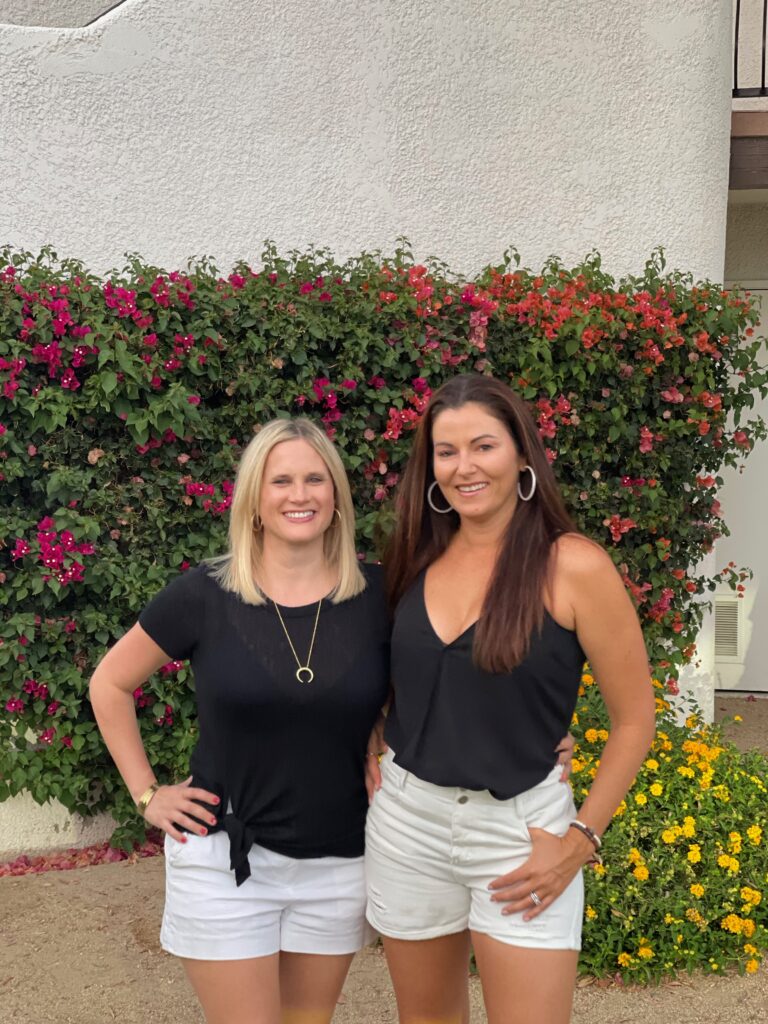 After family pictures we headed out to a fancy dinner to Catalan, Mediterranean Cuisine.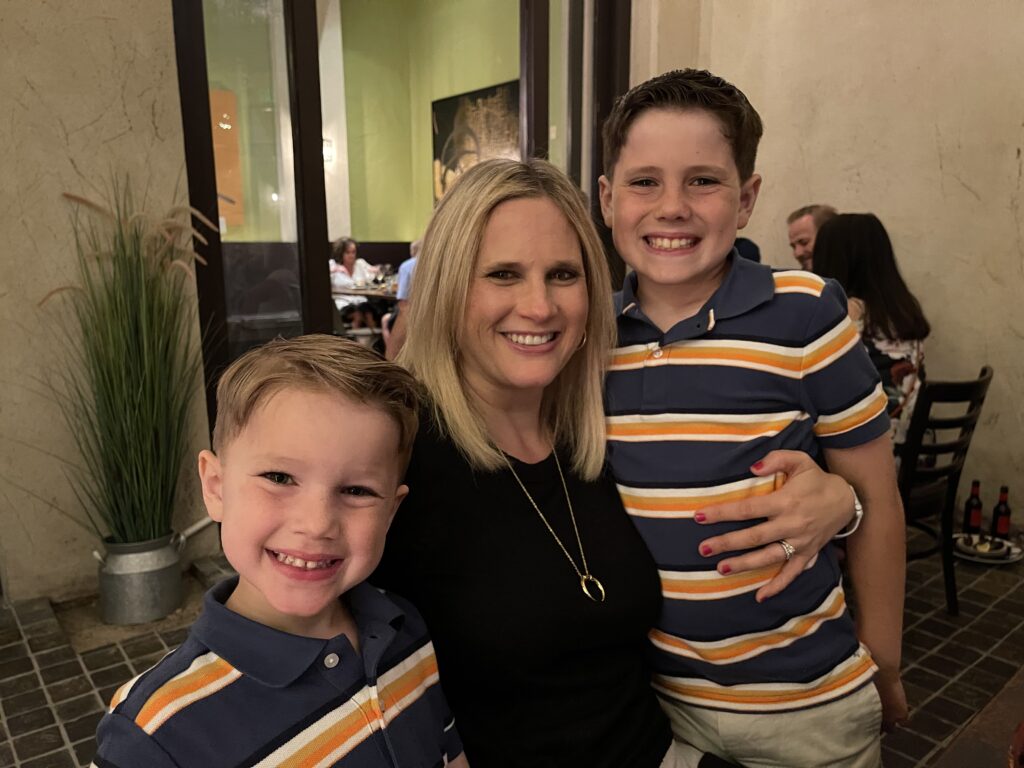 Dinner was DELICIOUS! For apps we had octopus, and a tapas platter of garlic shrimp, chorizo, and cheese stuffed peppers…forgot to take pics.
For dinner, I enjoyed scallops, and brussels sprouts with a sweet potato puree! The food was so so good!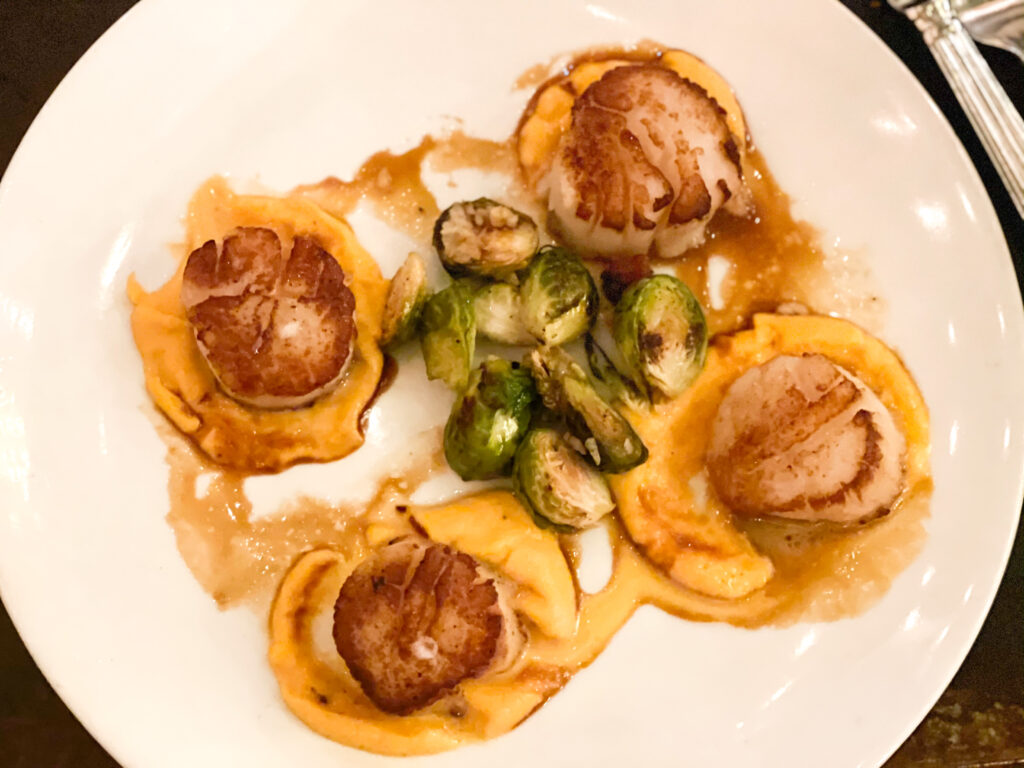 My handsome boys!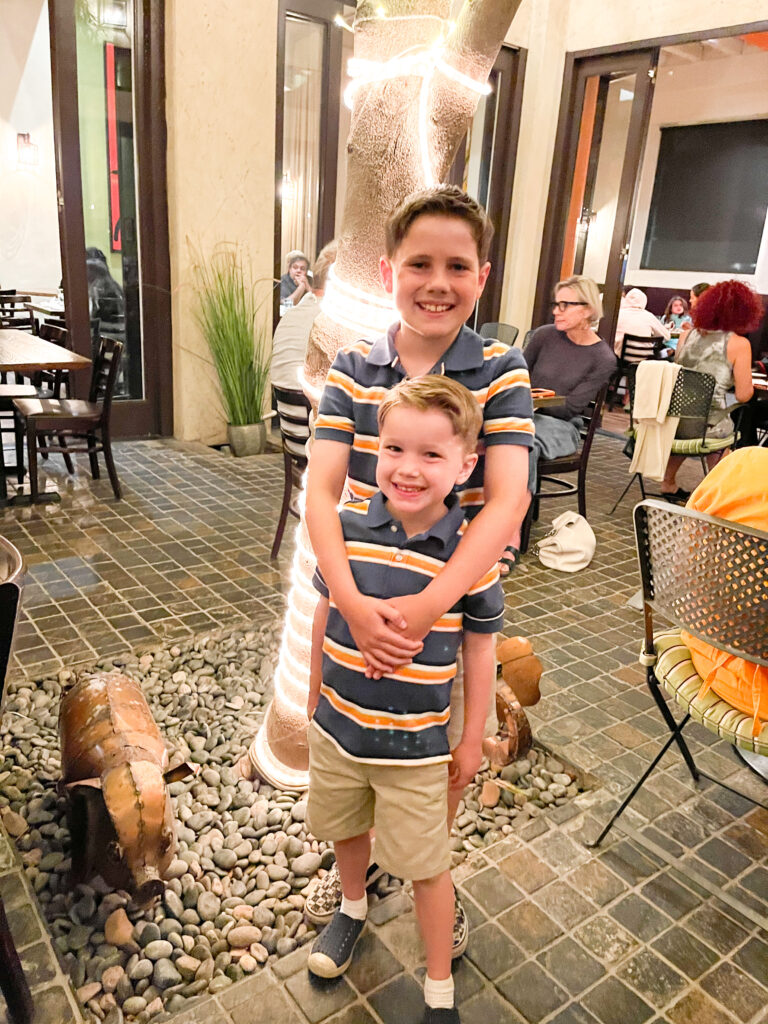 The next morning we had reservations to go to The Living Desert ZOO!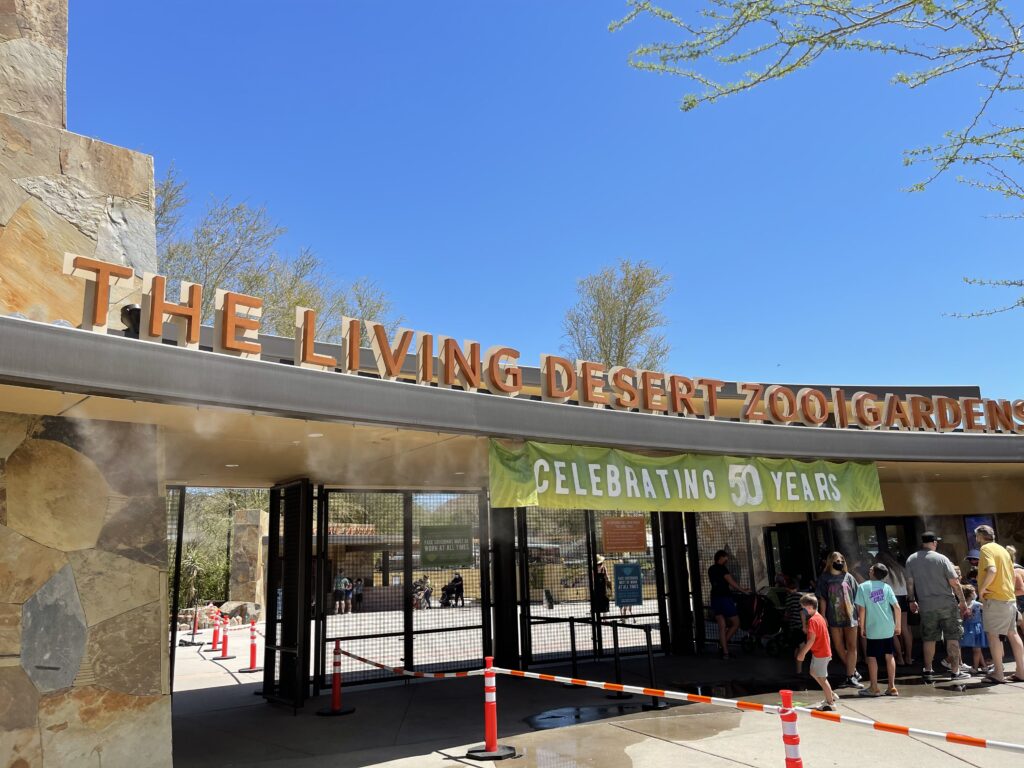 We planned to go earlier in the day before it hit the 90's in the afternoon. It worked out perfectly, we got through the zoo in 2.5 hours. The boys were breaking down by the end and Hendrix needed a nap so we timed it out well.
First stop was a cute animal show. It was short and sweet and was only 20 minutes long.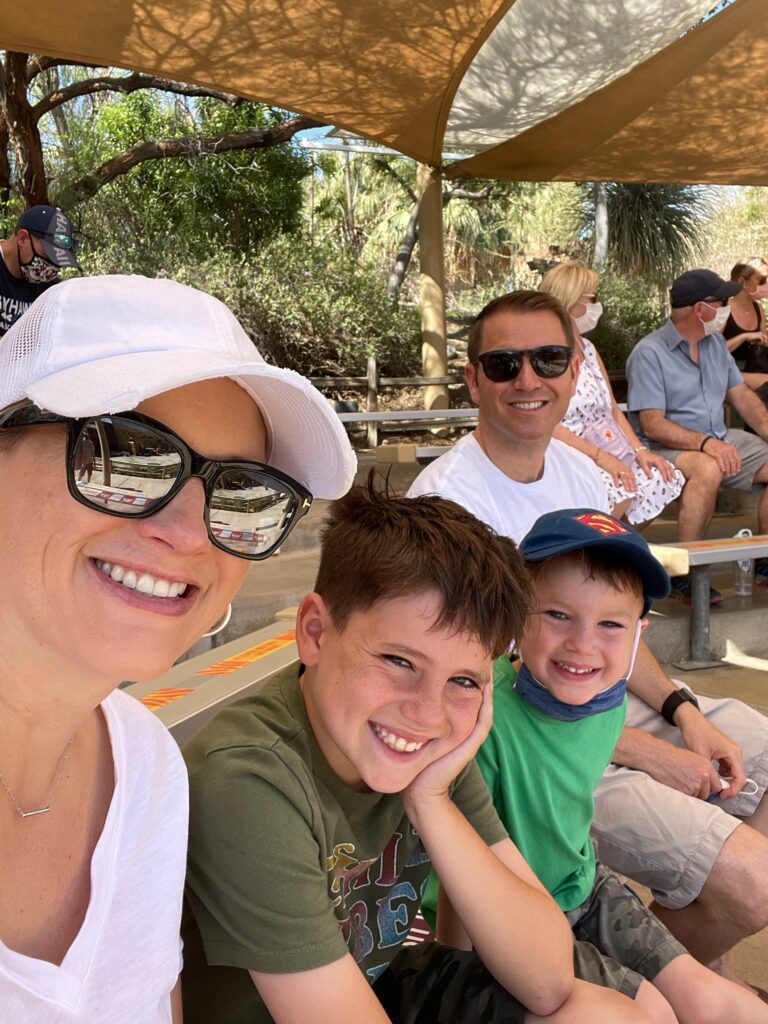 Lots of protocols were in place to keep you safe. We sat very social distanced and wore masks the entire time while there. Let's be honest, wearing masks in the heat was hard on all of us.
Check out this cool cat!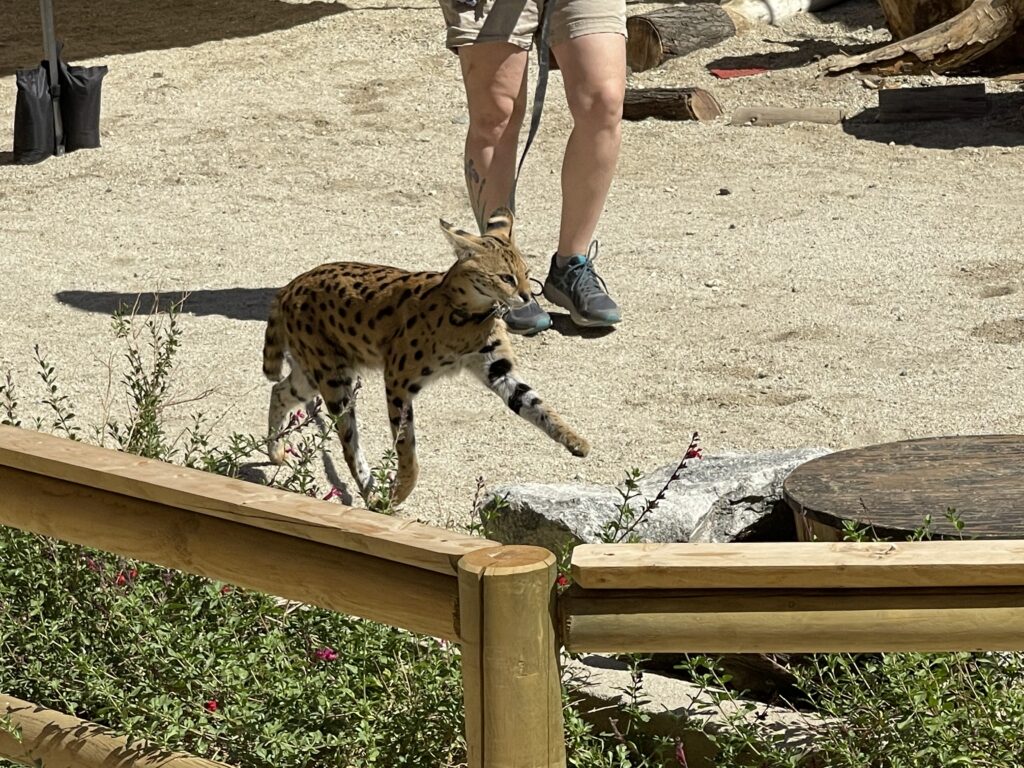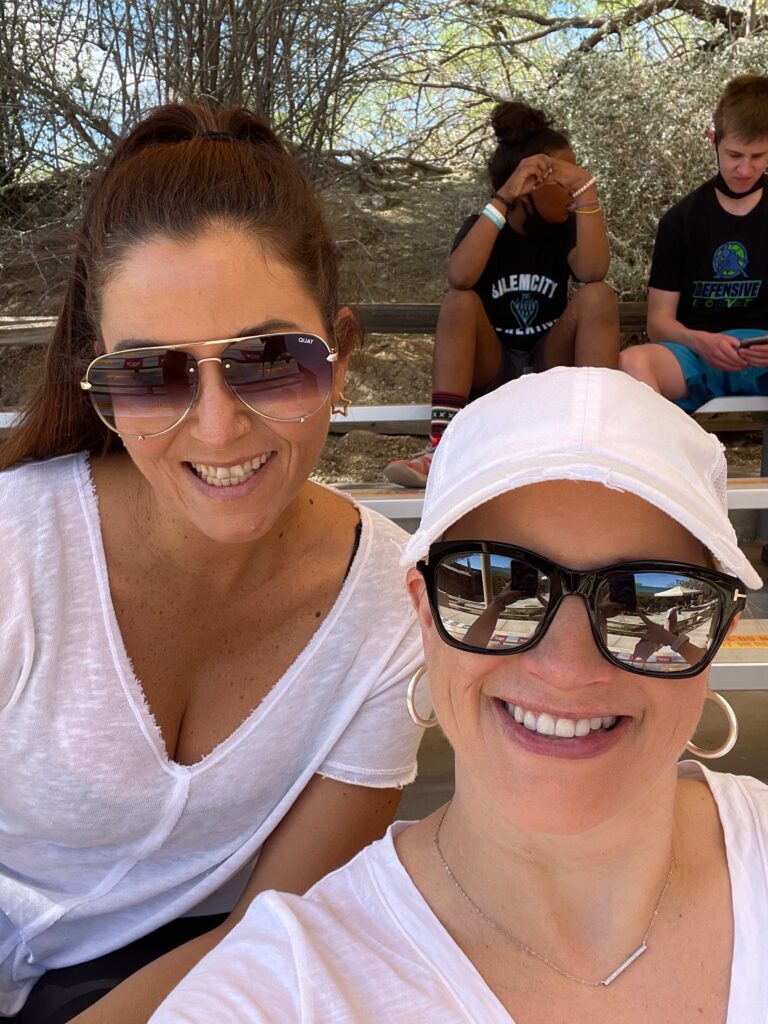 Hanging with my bestie, Megan is always a FAVORITE!
We then made our way around to see all the animal exhibits and gardens.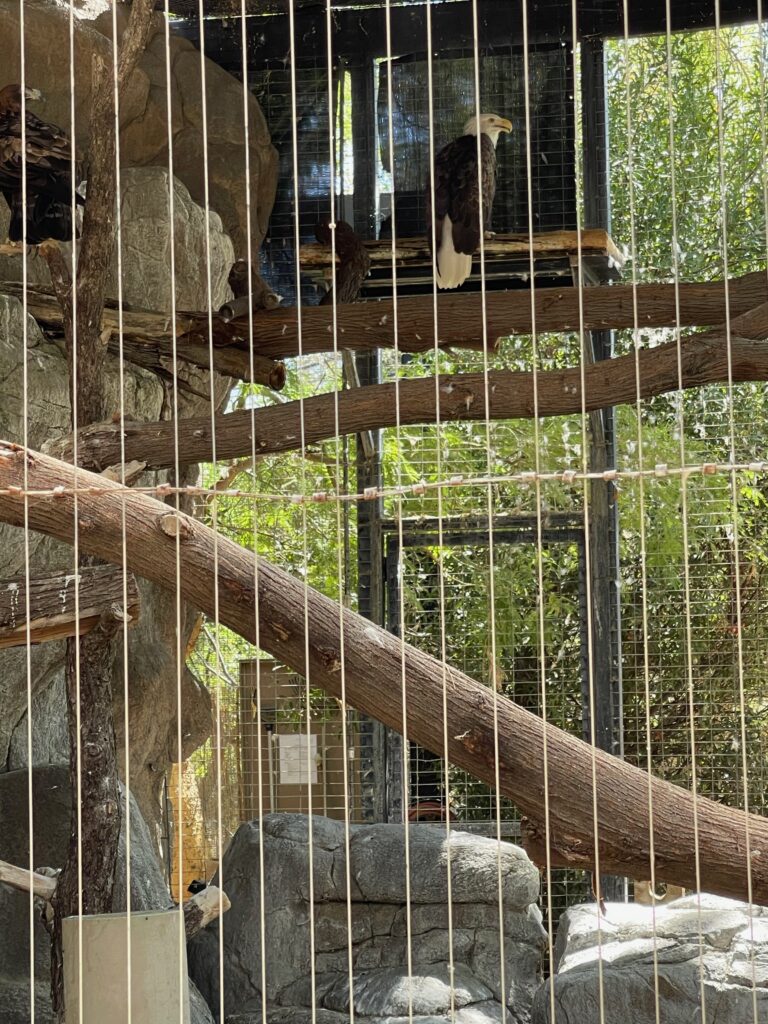 This bald eagle was a beauty!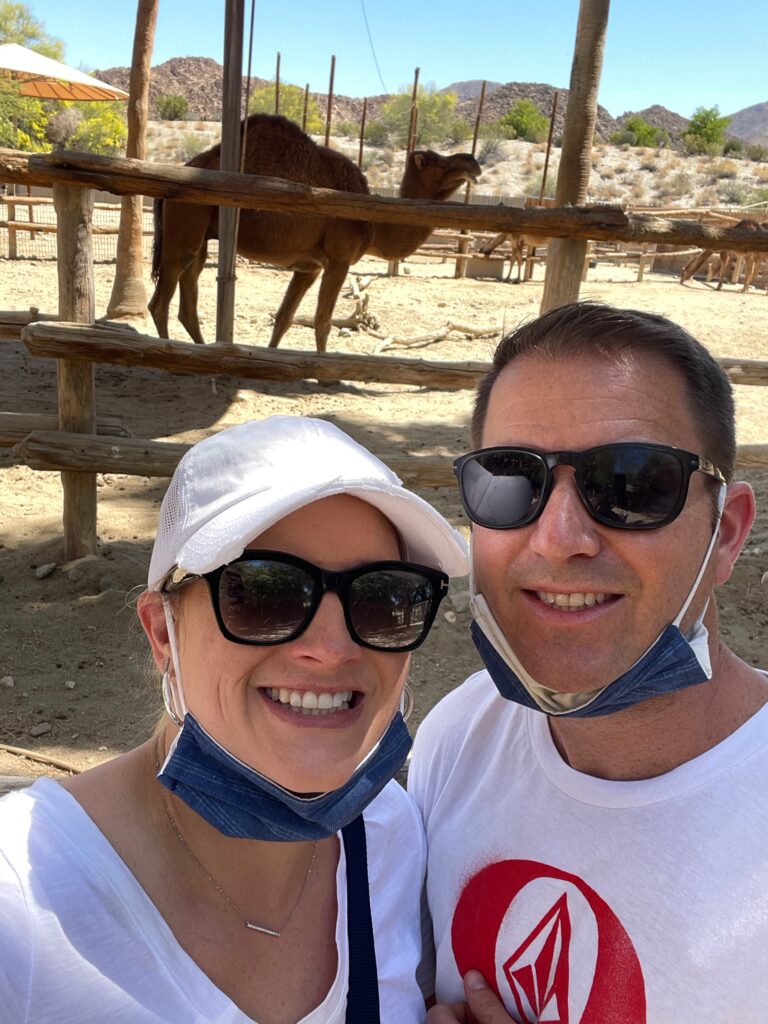 We saw camels!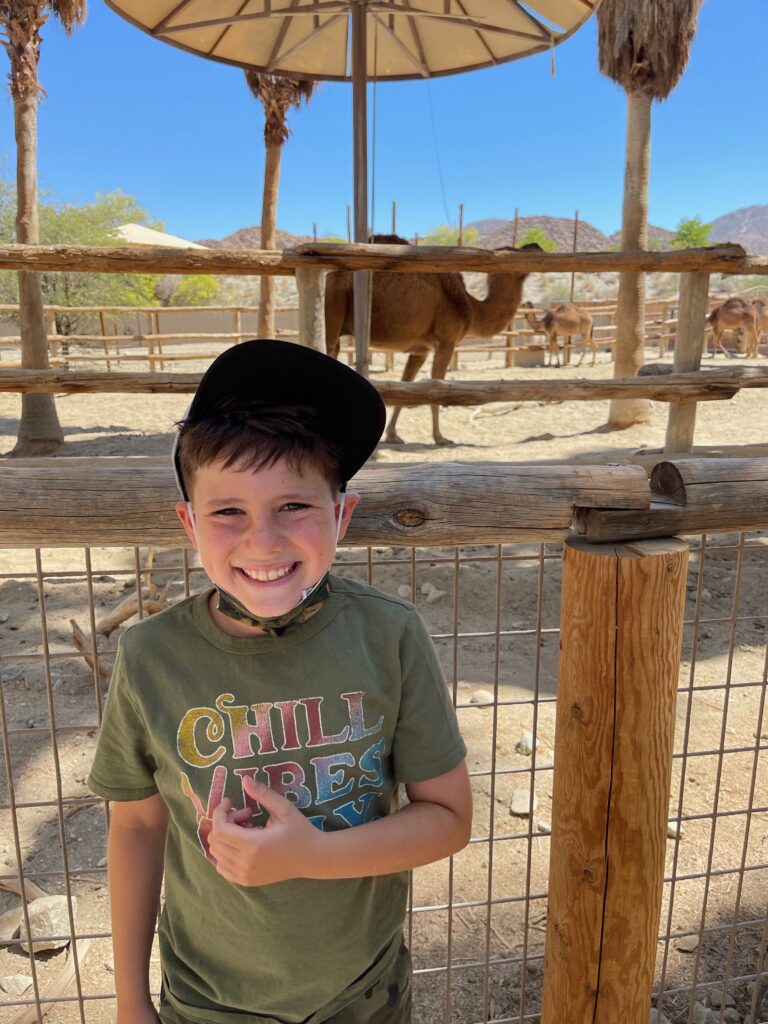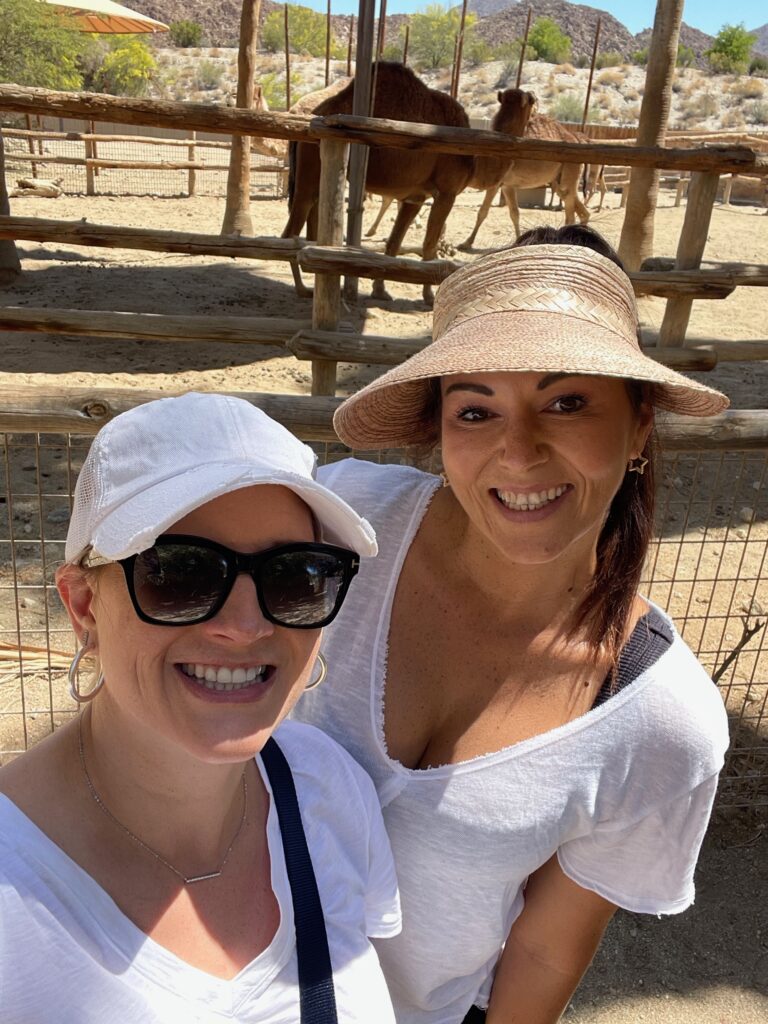 We went through an area where you walked around amongst the animals. The boys got to take measure of how their height matched up to the animals.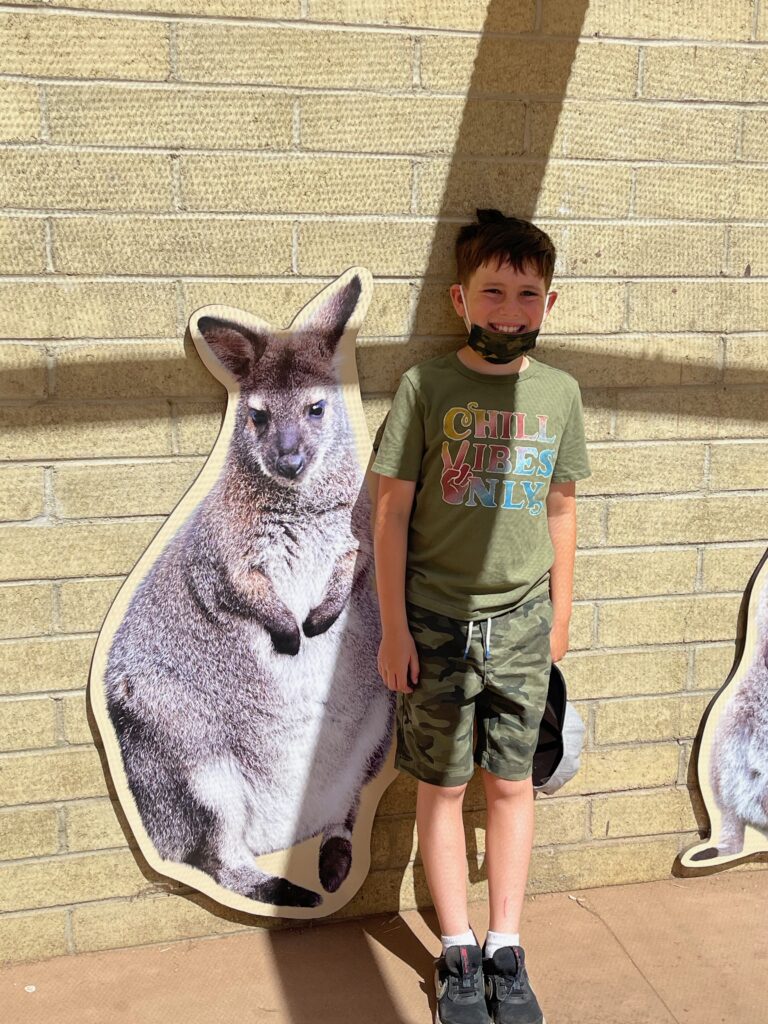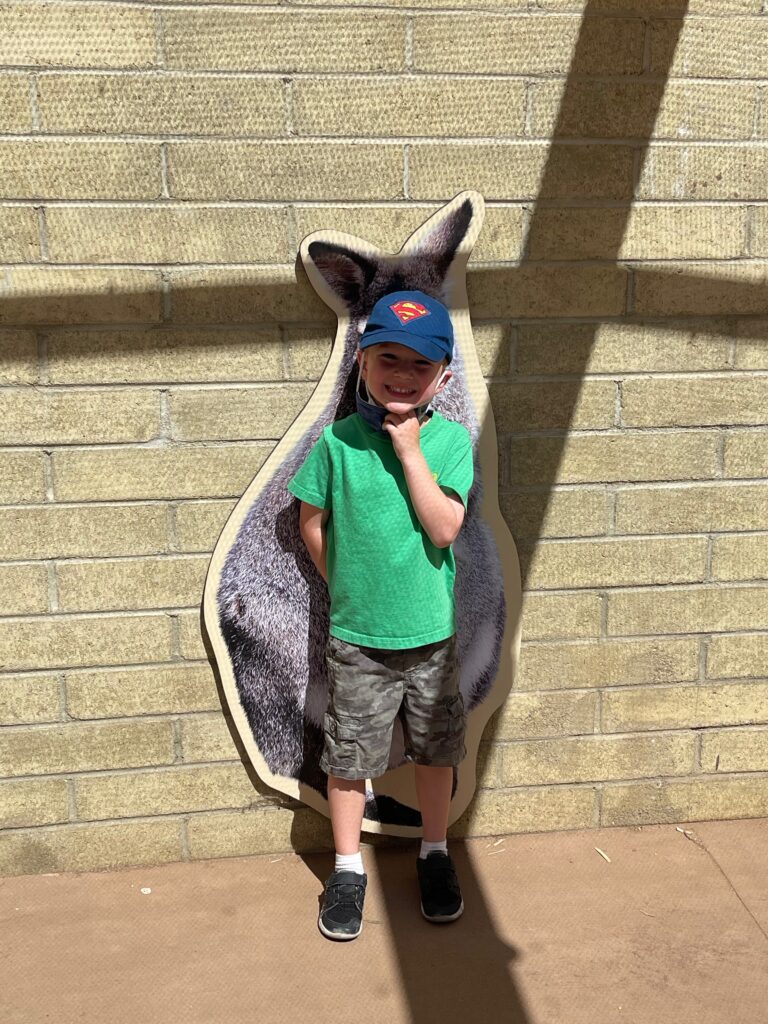 The Giraffe's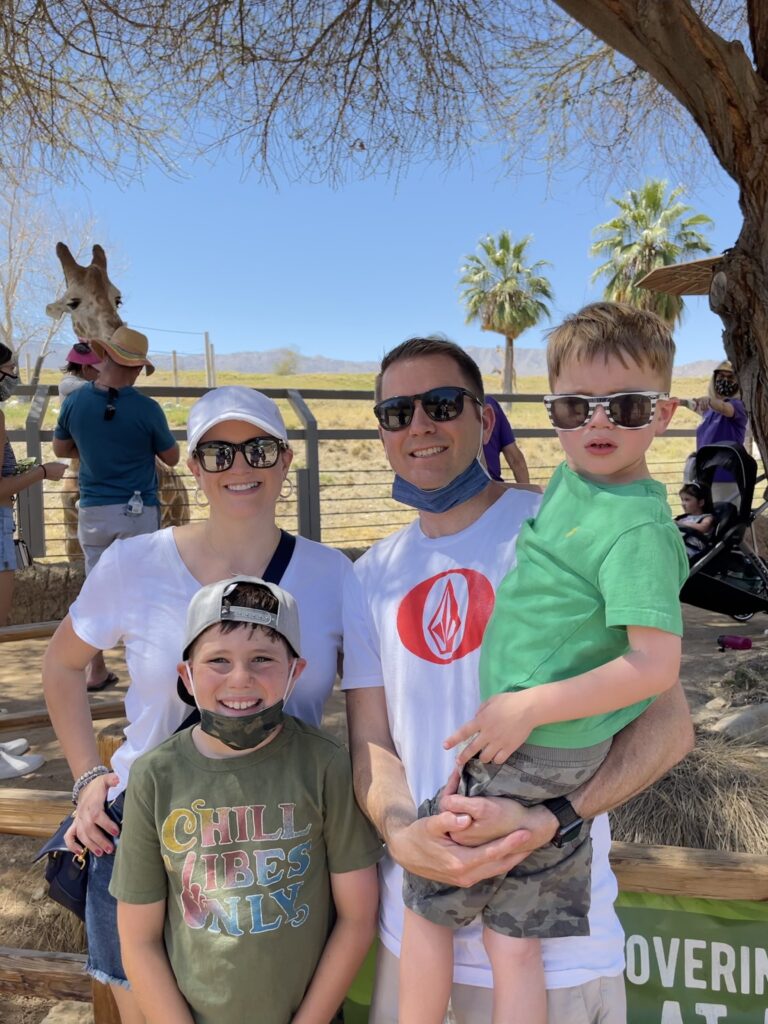 At this point Tyler was out of sorts because he was sweating so much that sunblock was going into his eyes, that was a joy to deal with while wearing a mask, lol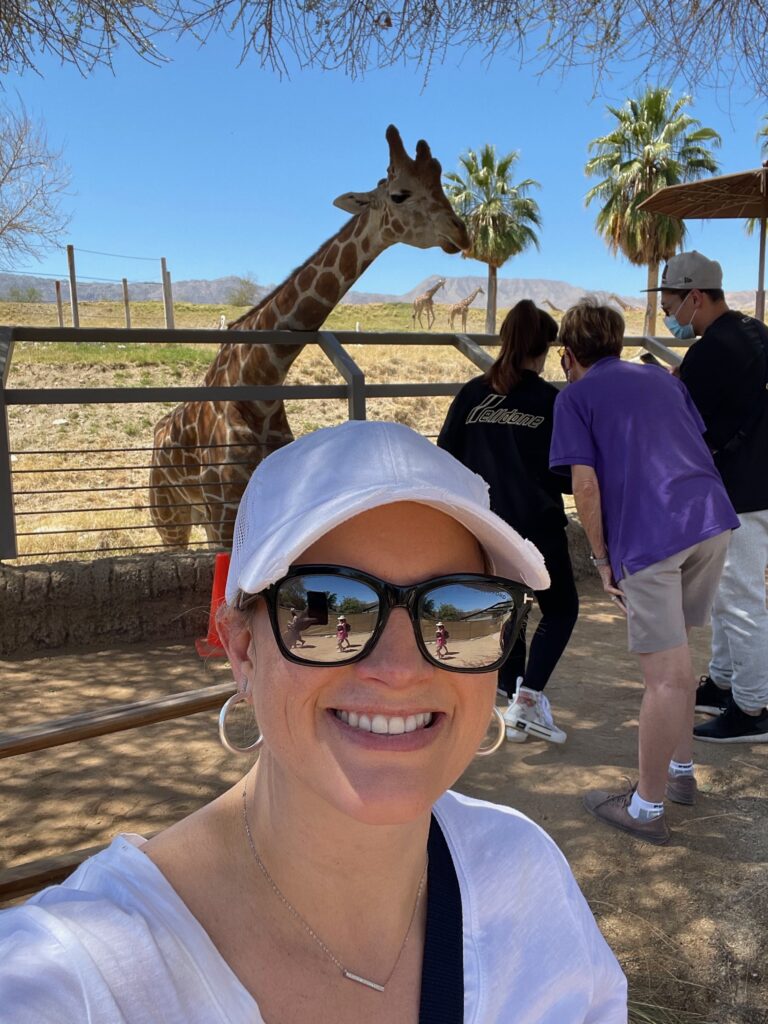 You can feed the Giraffe's.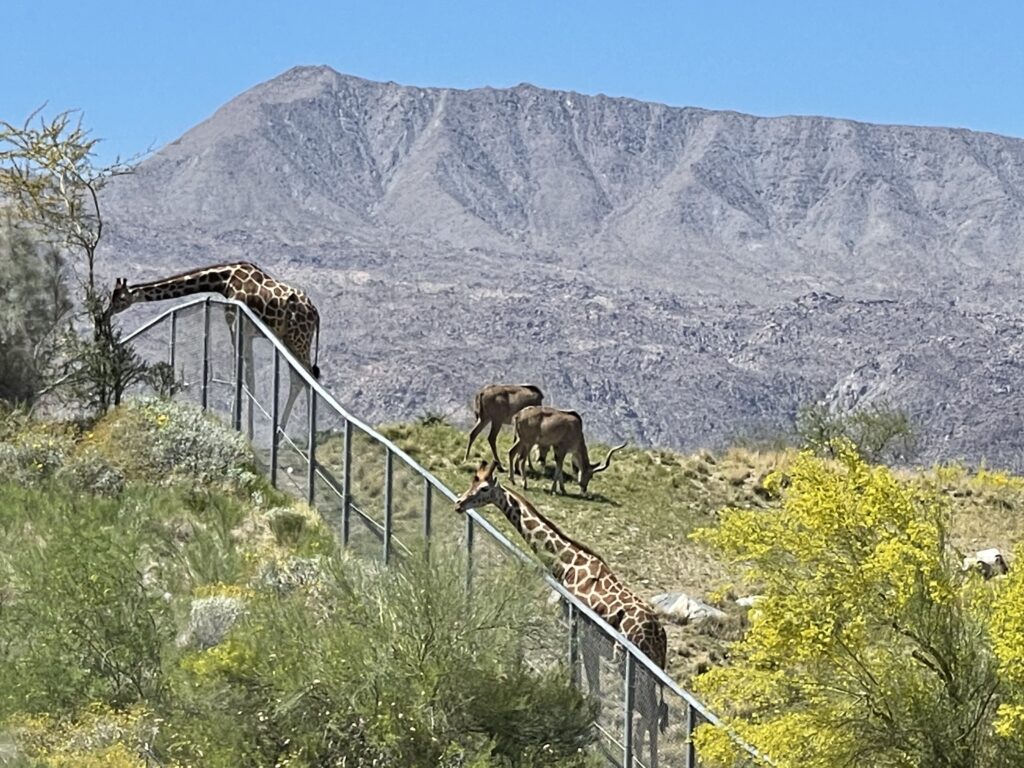 They were beautiful to watch and picturesque with the gorgeous mountains in the background.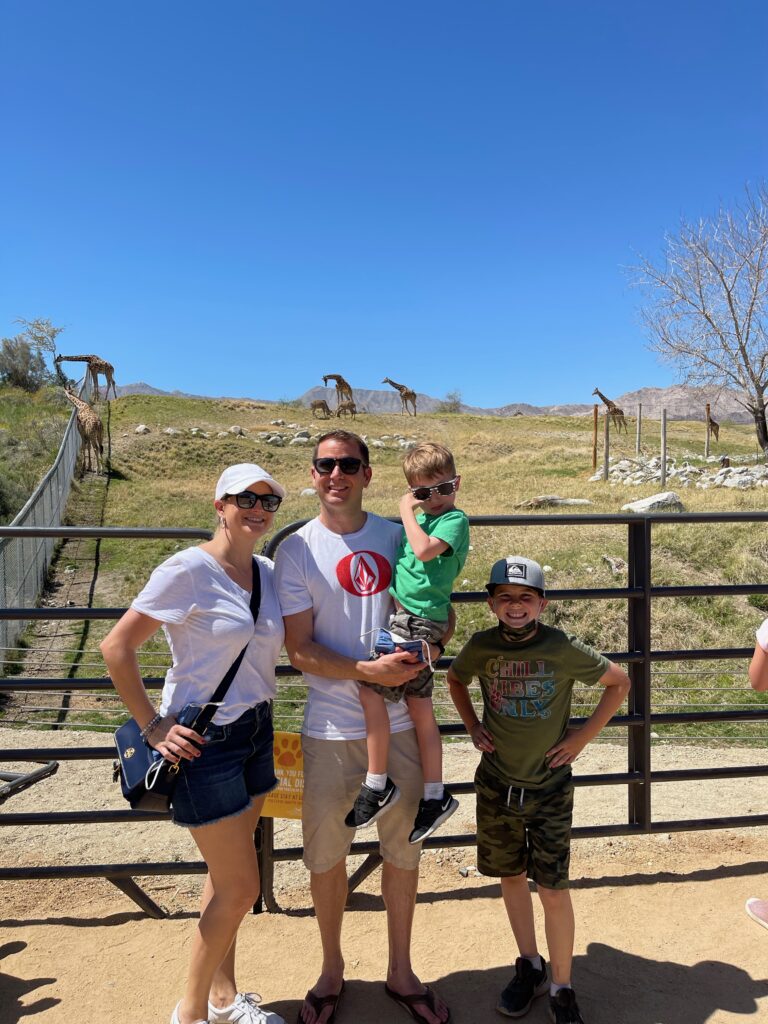 Overall, I highly recommend checking out this zoo when you are in the area but be sure to go in the morning.
After the zoo we went back to the hotel and ordered lunch and ate while little Hendrix took a nap. Then, we headed out to the resort pools to take in more sunshine and water fun! By the nighttime, we were wiped out from the long day of fun so we door dashed dinner in BUT then decided we needed to have a nighttime swim session before calling it a night.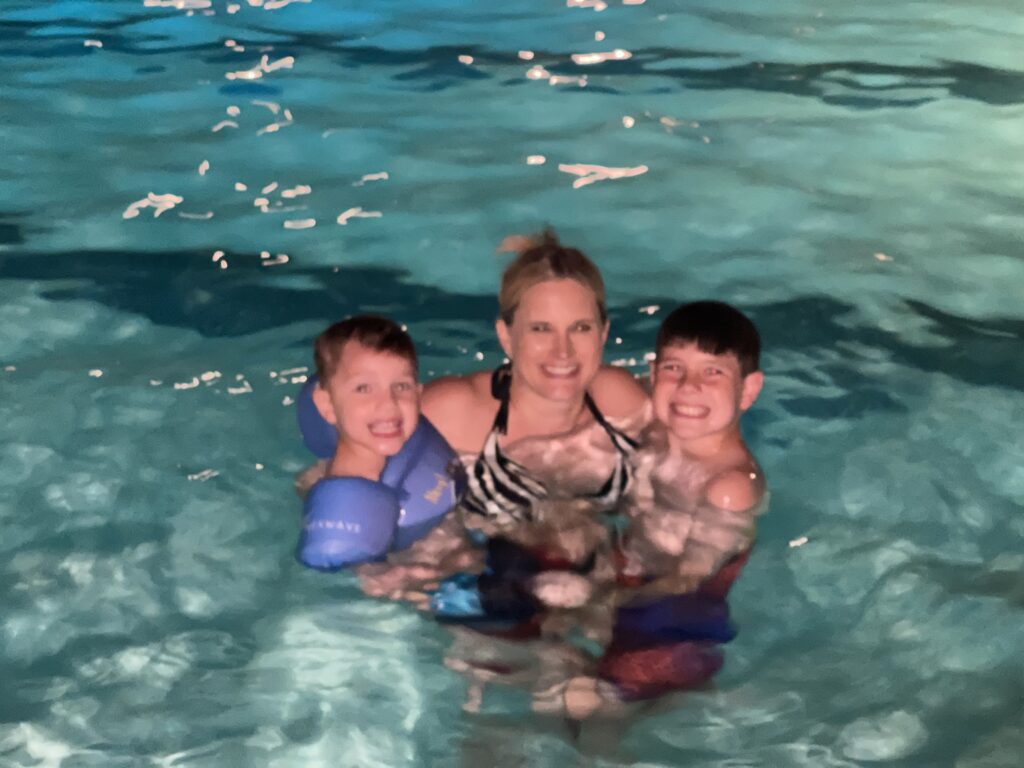 There's something about swimming in a pool at night that feels special. I love having moments like this with my boys!
Last Day!
We packed up and got ready while Luke enjoyed one last strawberry smoothie, his favorite thing to get on vacation!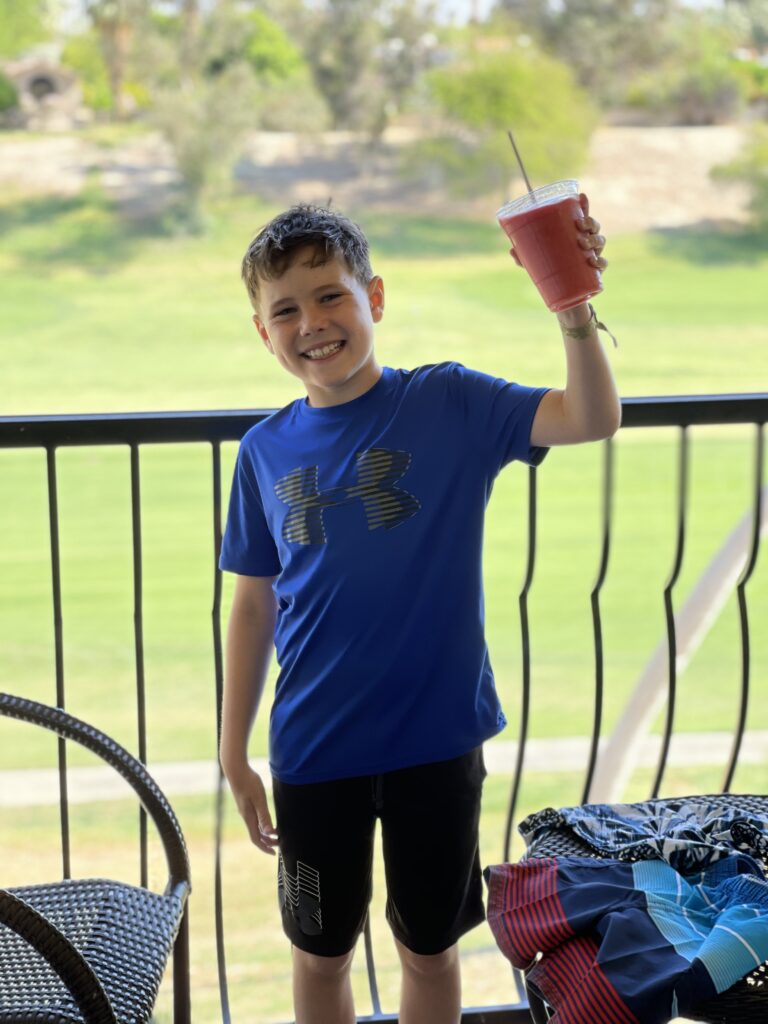 We headed to downtown Palm Springs. We roamed the streets and checked out the shops and grabbed some brunch.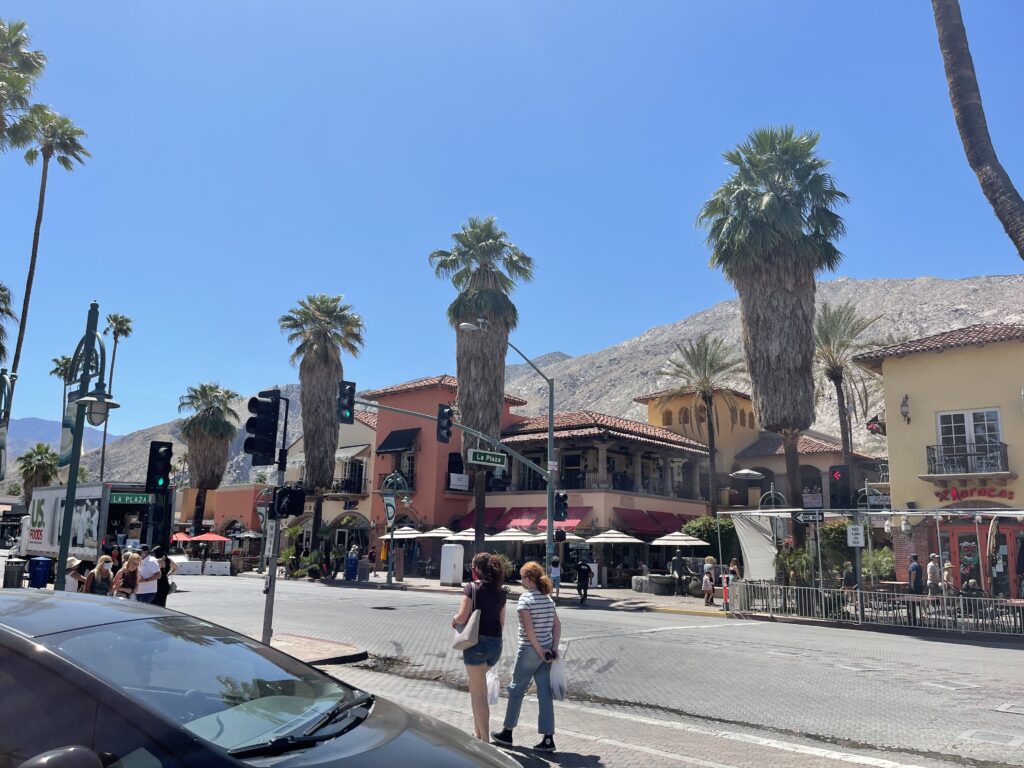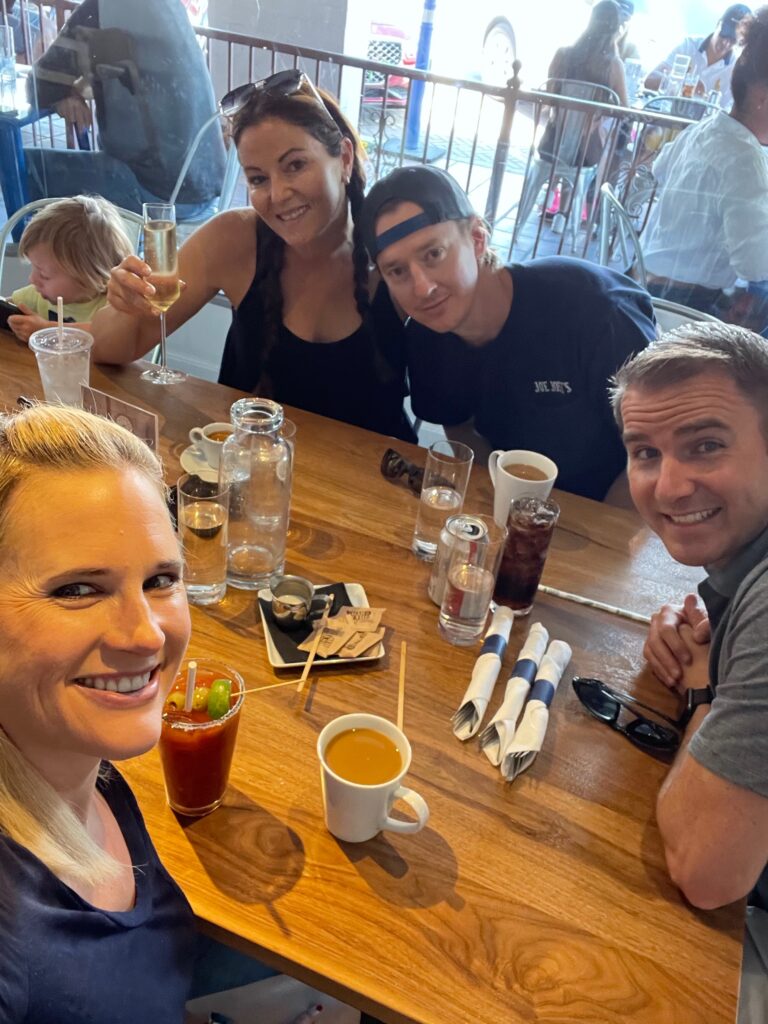 We had a delicious brunch at Grand Central! When I get brunch I pretty much always order….
Bloody Mary!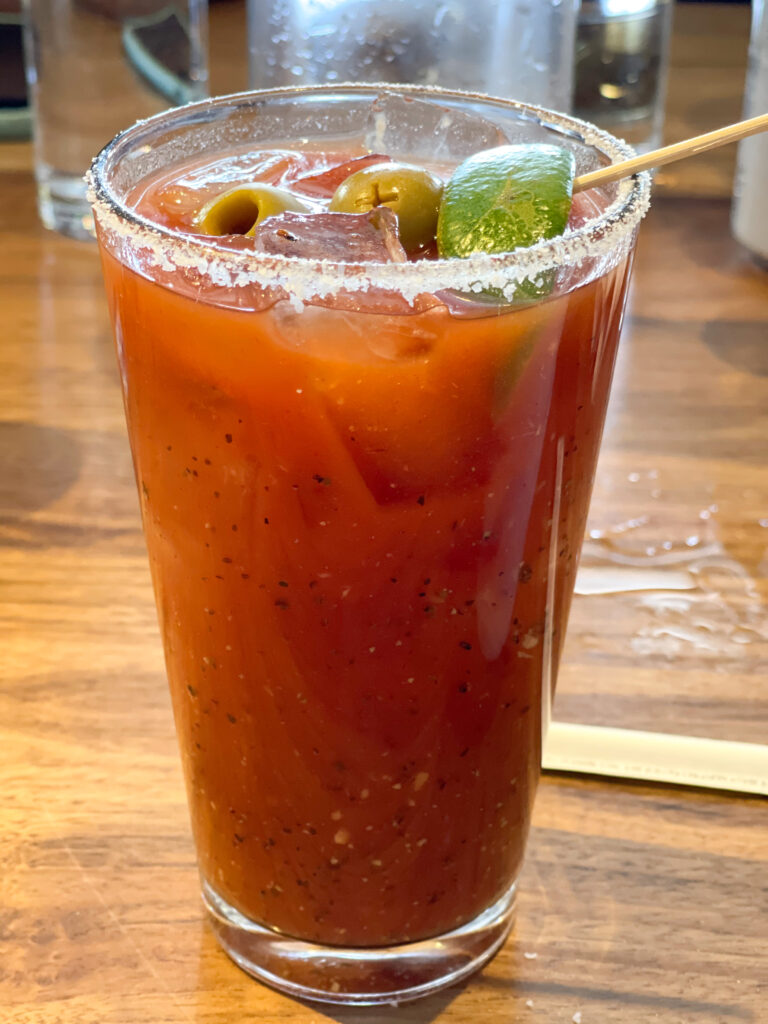 Eggs Benedict!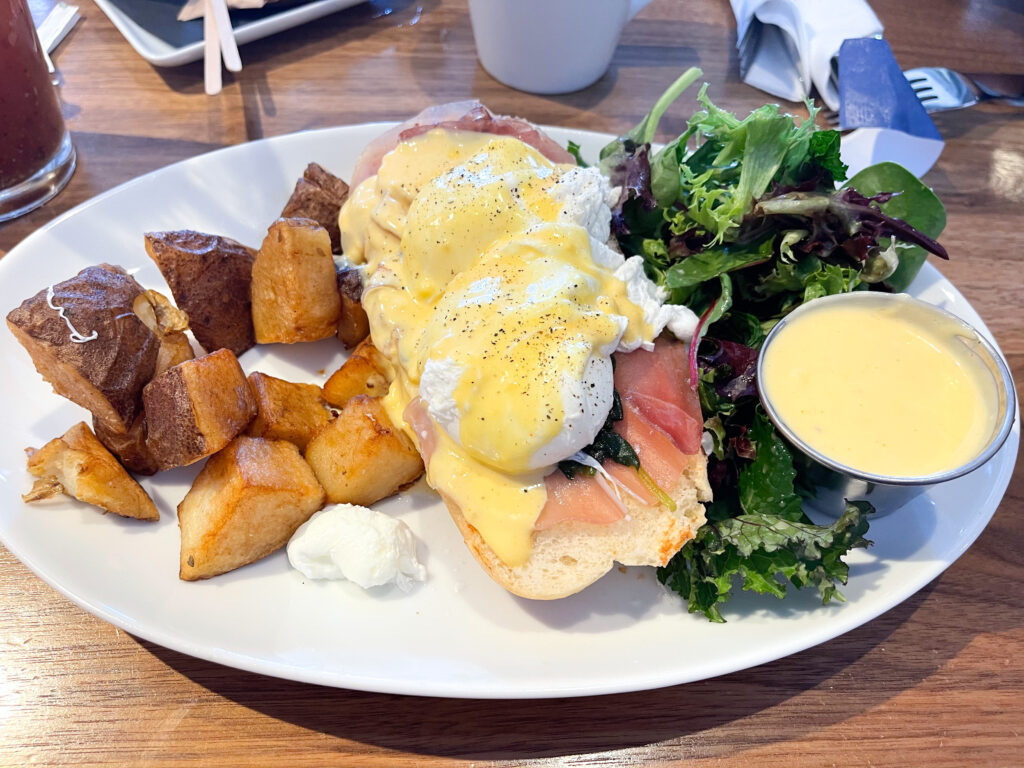 The restaurant had this cute tree made out of books!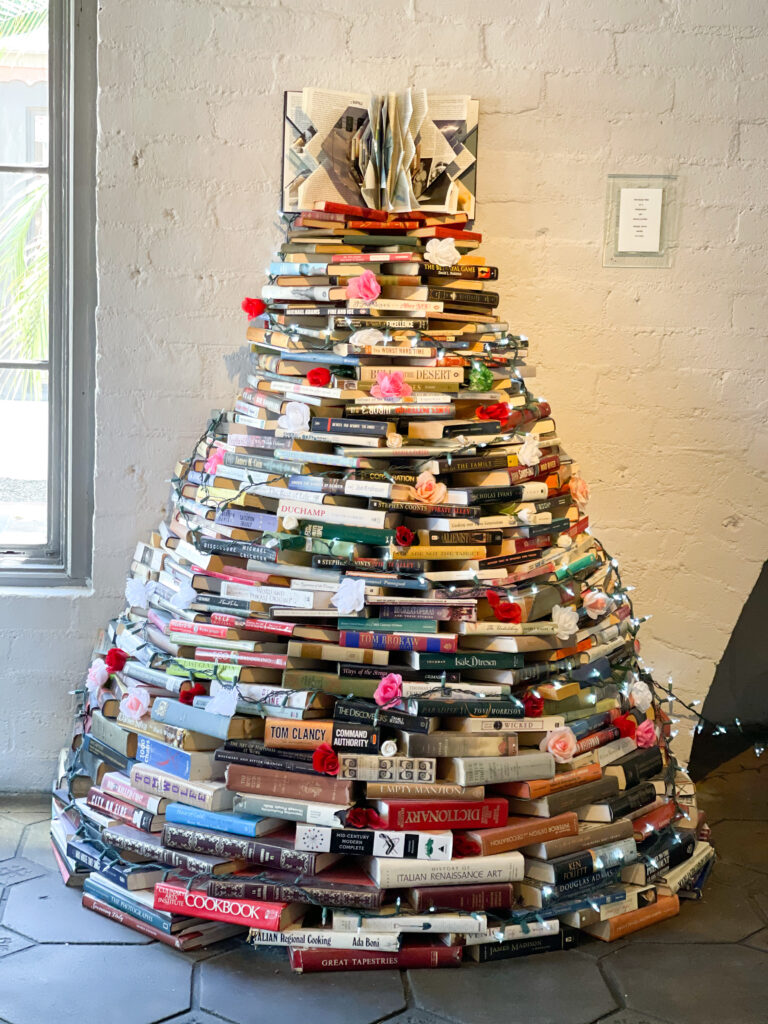 When we roamed around they had Walk of Fame star plaques just like they do on Hollywood Blvd. in LA!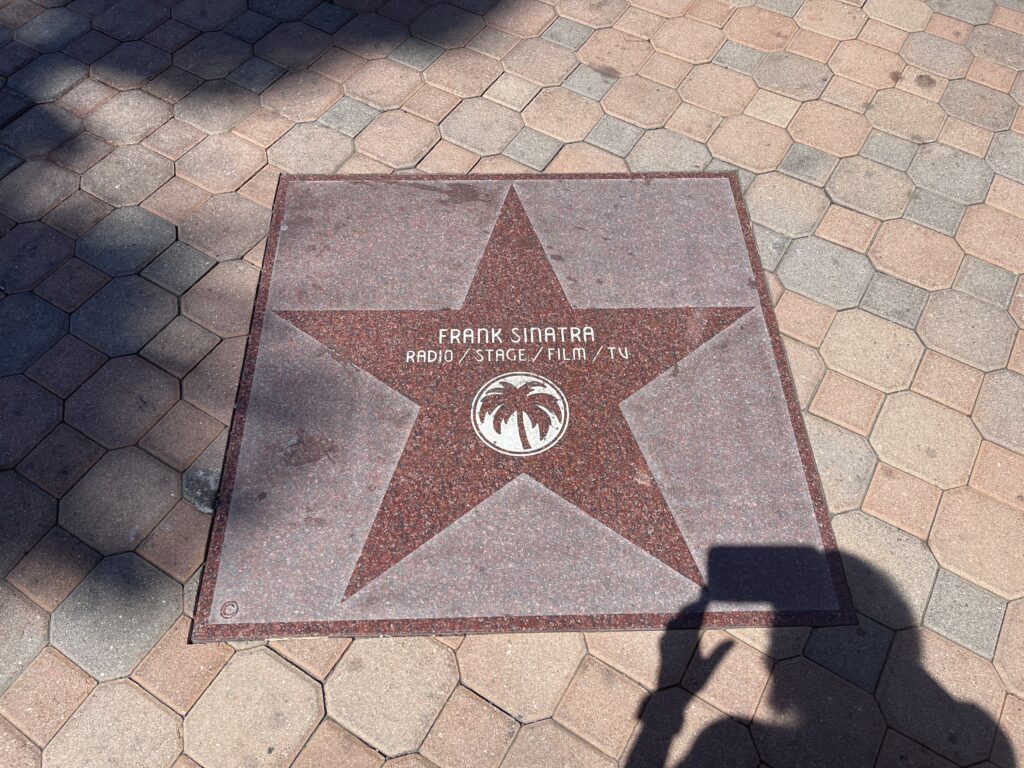 The boys found their kind of store….that was all about CANDY!!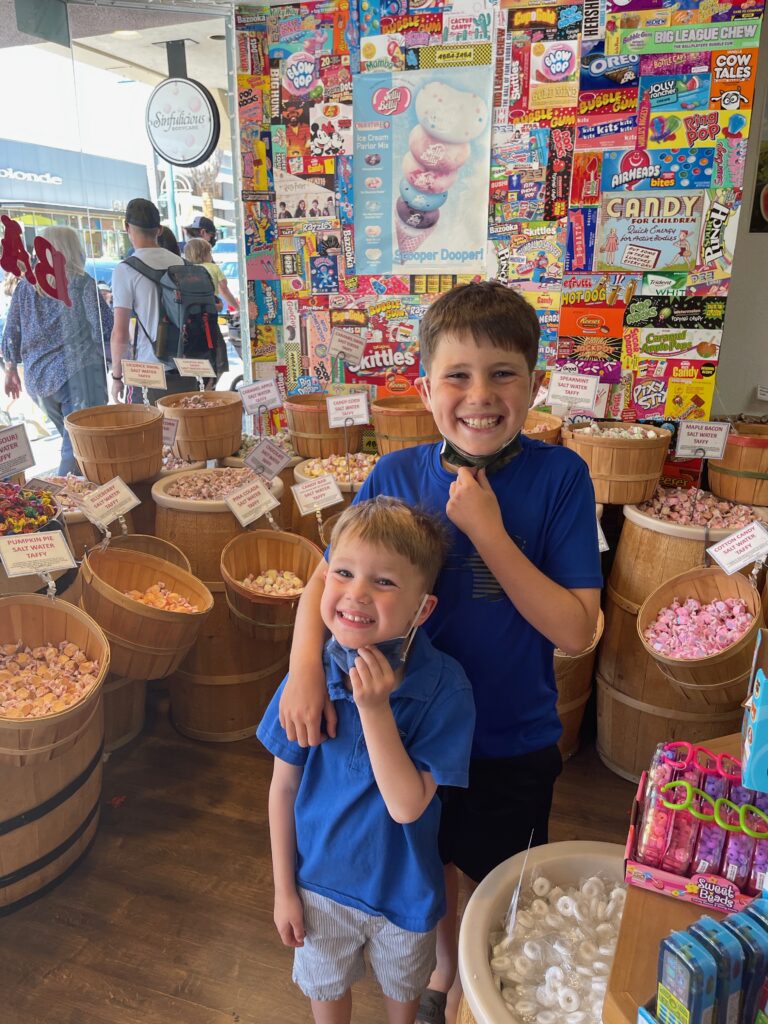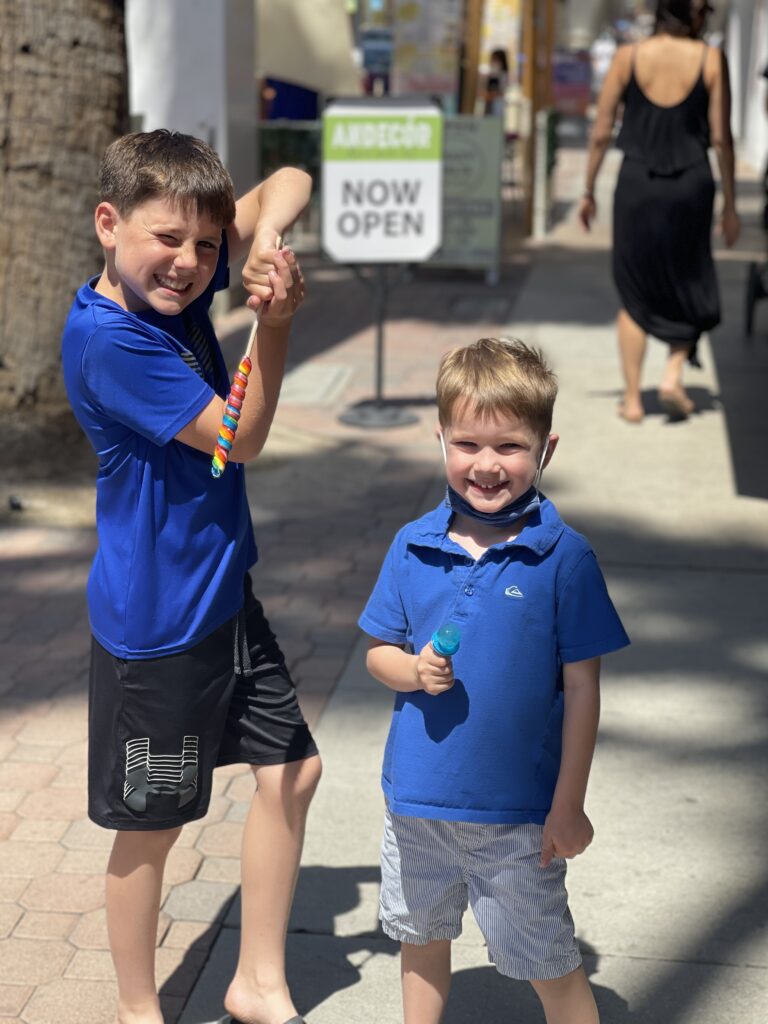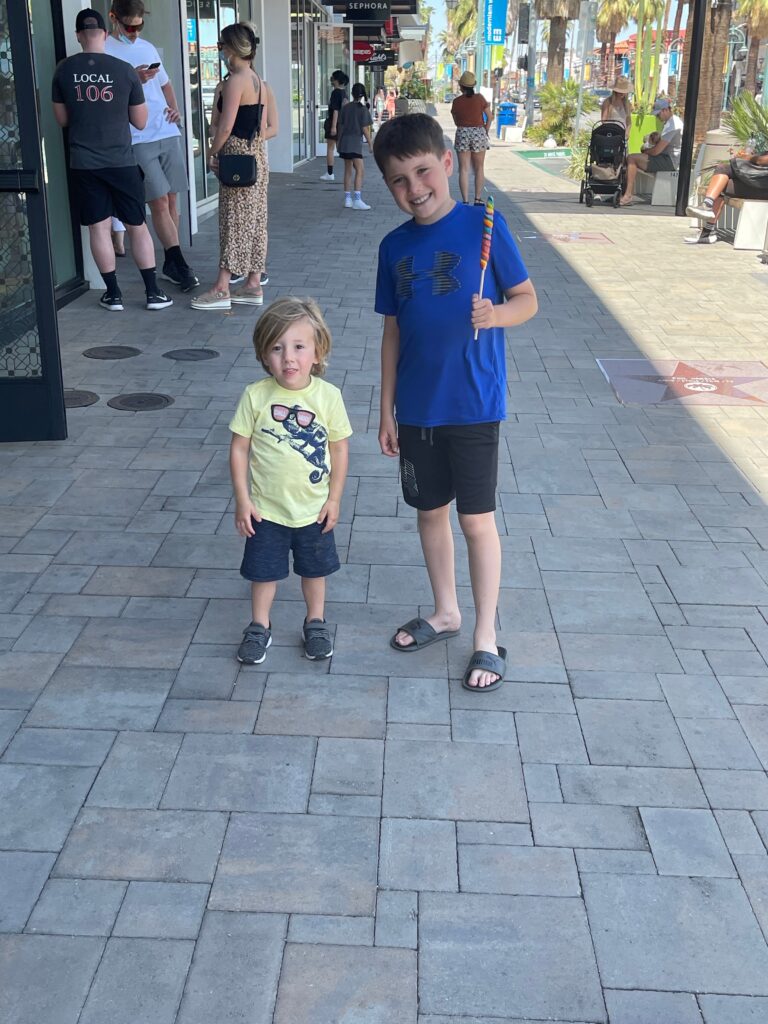 Check out this cute bench…love the fun vibes downtown!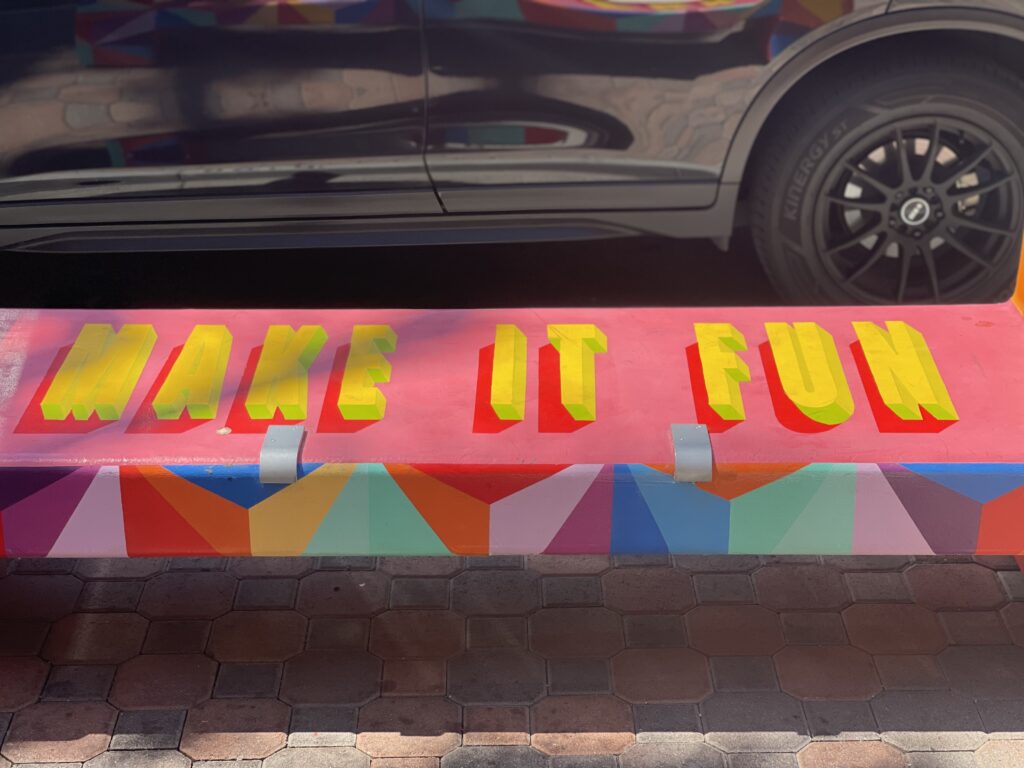 I'll end with this fun story….we found a restaurant that was named Tyler's! We pointed it out to Tyler and he had to go see it and check it out. If you have been following along with me for any amount of time, then you know that Tyler is obsessed with food, grocery stores, and inspires to have his own restaurant by the time he is 23 years old.
While visiting Tyler's restaurant, he told them how this restaurant will be his when he is 18, lol They played along and gave him a menu and a lollipop and he was on cloud 9!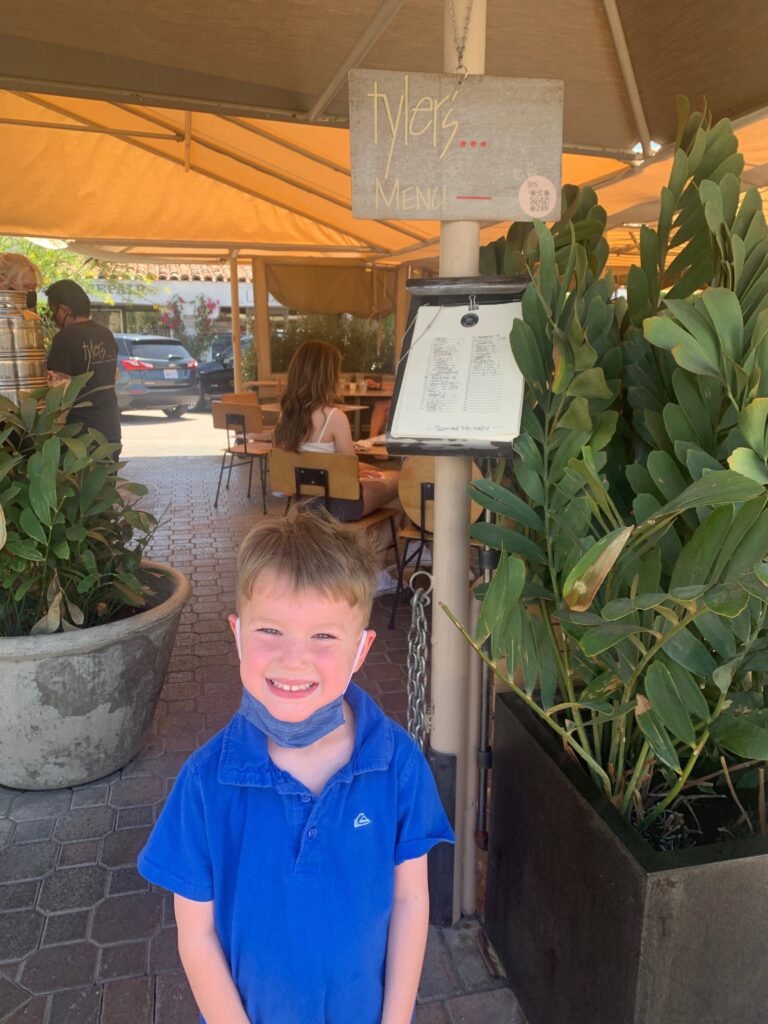 If you made it this far in my post, I'm impressed!!! Sorry for the uber long post but I decided to push it into one and it was a long one!! It was a memorable Spring Break trip and we feel very lucky that we were able to take it with our dear friends!
See you back here tomorrow with a delicious recipe!!
XO