This post series comes out once a month and it takes a peek into different areas of our home, relationship and life.
This month's topic for Let's Look is taking a peek at our Fridge & Pantry!
This is a perfect topic for this month since I've been working on my Spring Clean-out Checklist.
In case you missed them, here are my previous Let's Look posts:
I did a post on our pantry two years ago, if you'd like to see my organization process broken down and for product links, you can check it out HERE.
Welcome to the tour of our fridge and panty!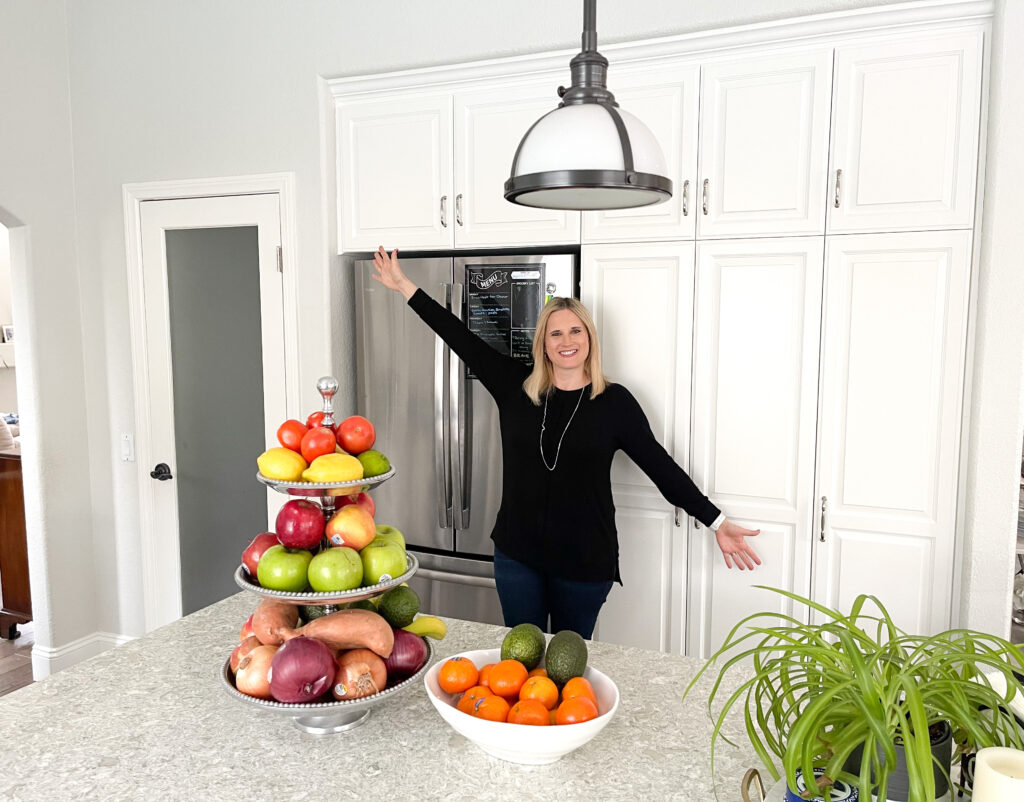 The Pantry
Here's the current state of our pantry. It's by all means not perfect but I see it as an on-going process. I'm switching from plastic containers to glass. Glass containers are more expensive so I will gradually make this change. The main reason why I'm making the switch from plastic to glass is that I've found the plastic containers crack over time and I've had problems with the tops breaking.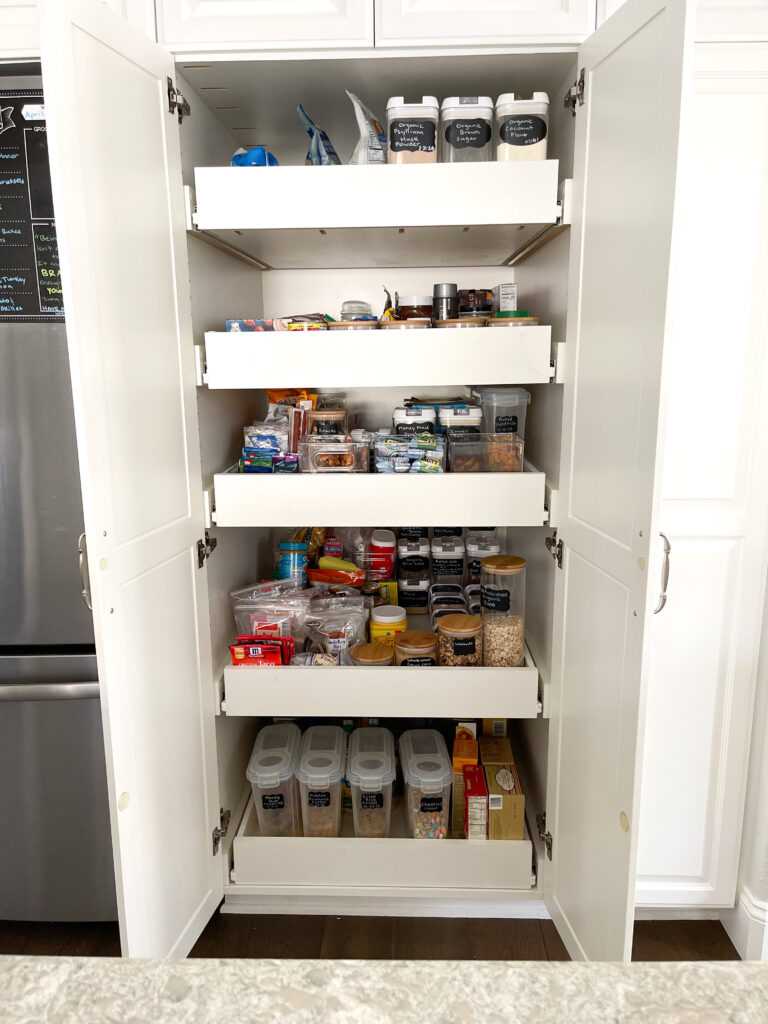 Bottom Pull-Out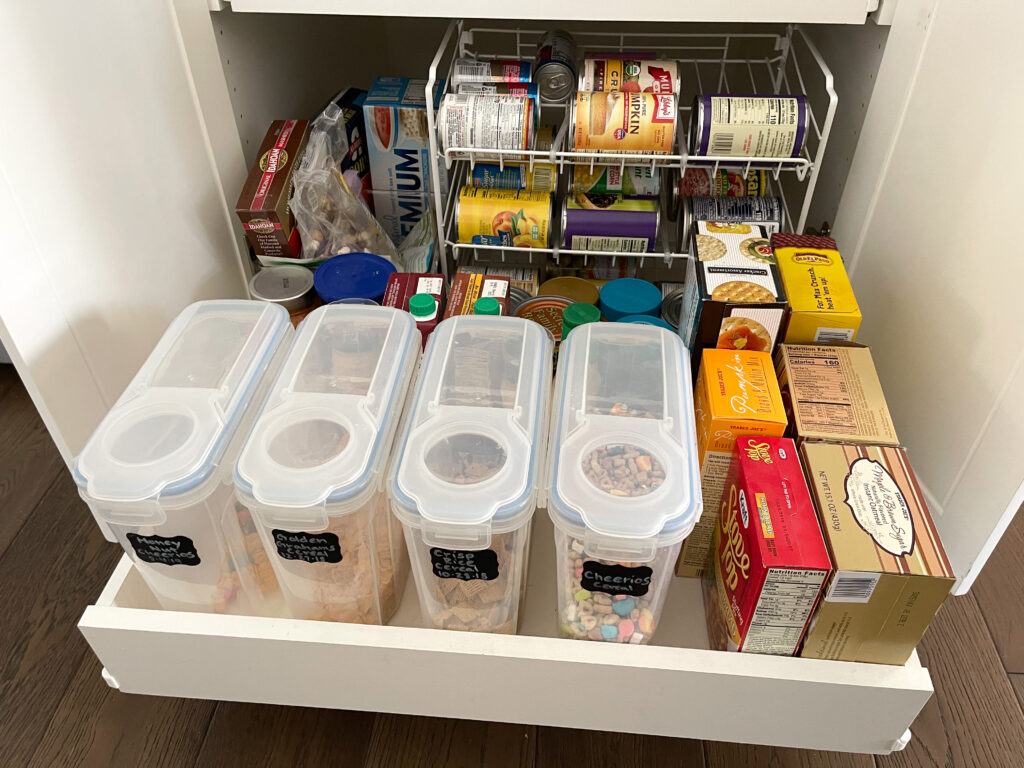 This pull-out consists of cereals, canned goods, extra items like chicken stock, peanut butter, bread mixes, etc.
Second Pull-Out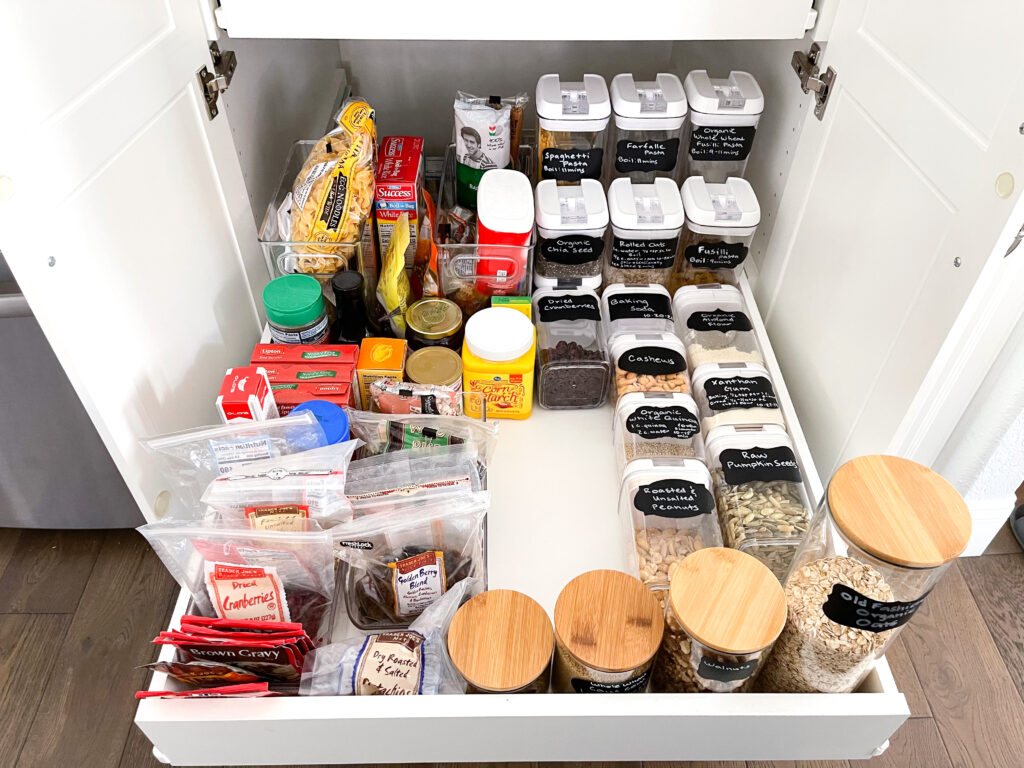 This pull-out is full of pasta, nuts, oats, season packets, rice & grains.
Middle Pull-Out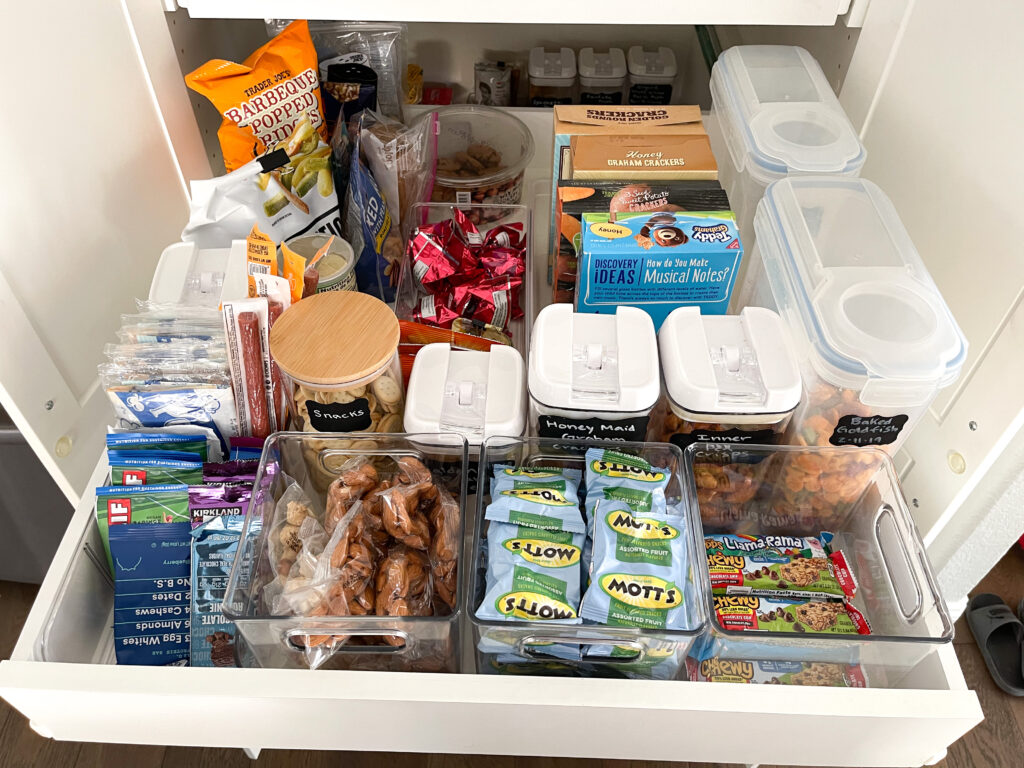 This is the snack pull-out. I made sure to have this pull-out be accessible to the kids. It holds Jason and my snacks too.
Fourth Pull-Out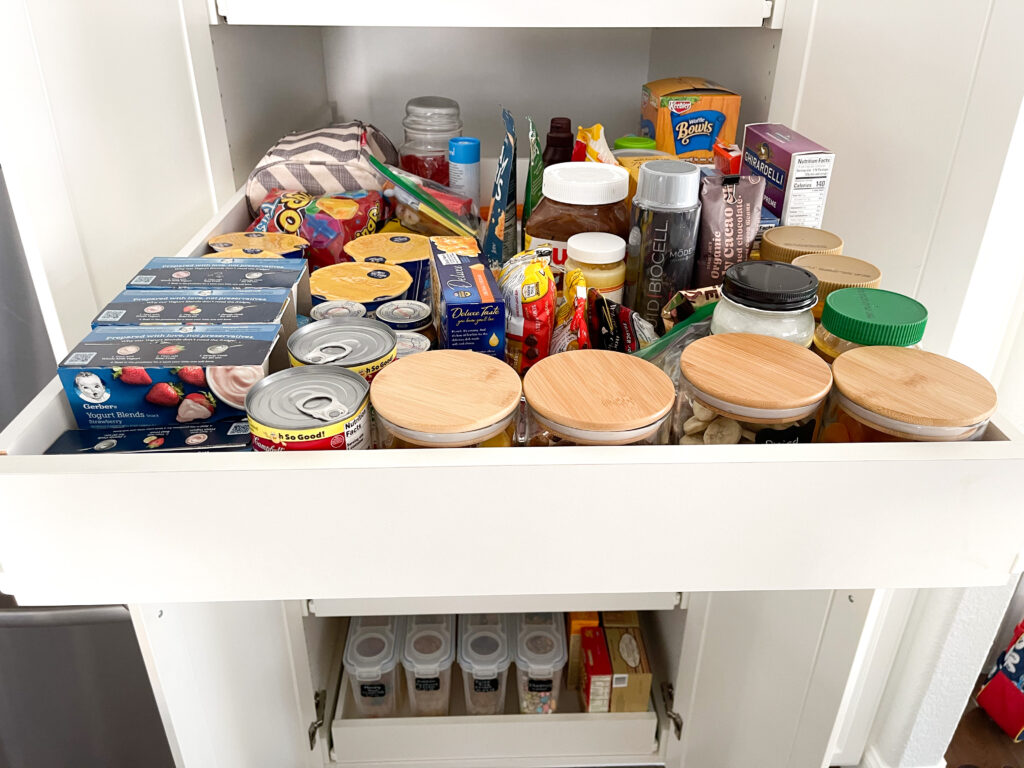 This pull-out has random items that consist of my healthier food, Mac & cheese, Luke's yogurt, sundae toppings, etc.
Top Pull-Out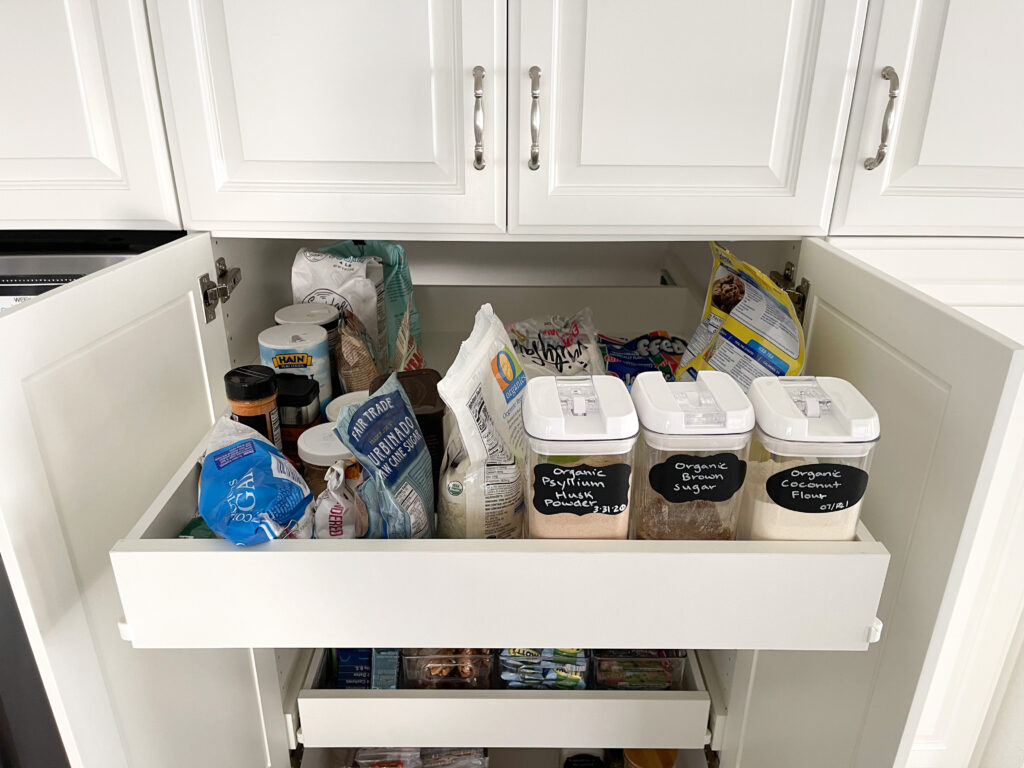 The top pull-out has items for baking, napkins, Spenda, and I will use this area for items I don't want the kids to have access to.
Product Links for Pantry
Cereal containers, Plastic food containers, mdesign 3-section container, mdesign tall panty containers, Interdesign cubes, Chalkboard labels, snack food organizer, 4-pack glass canisters, Glass canister set of 5
Fridge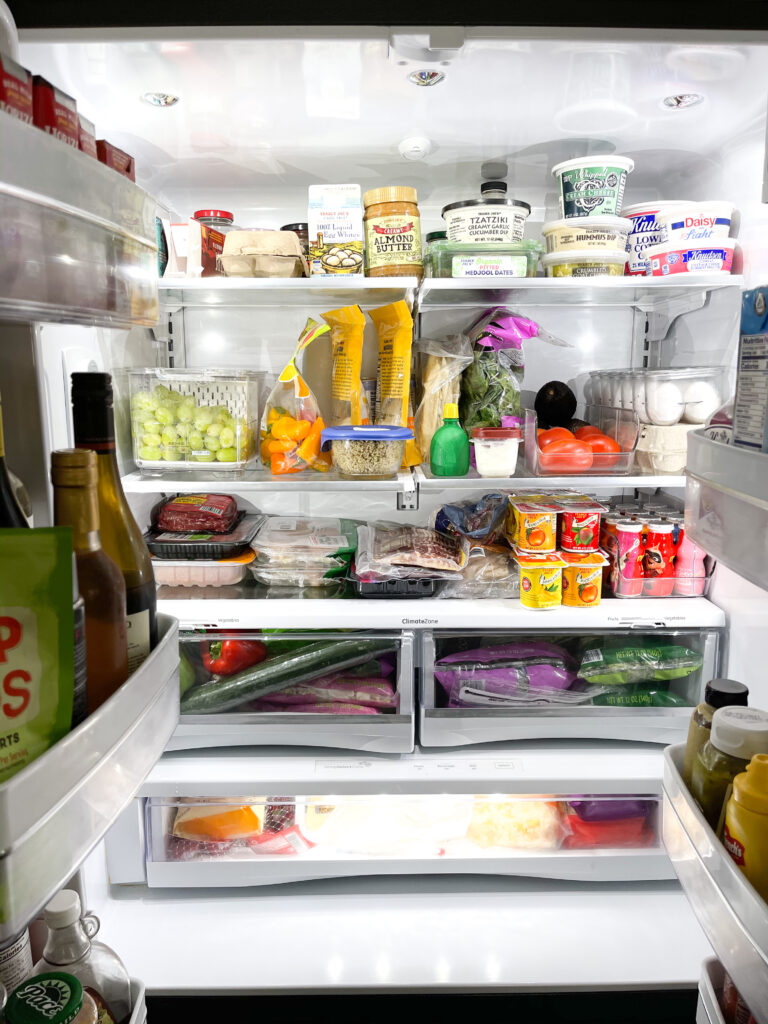 Vegetable Drawers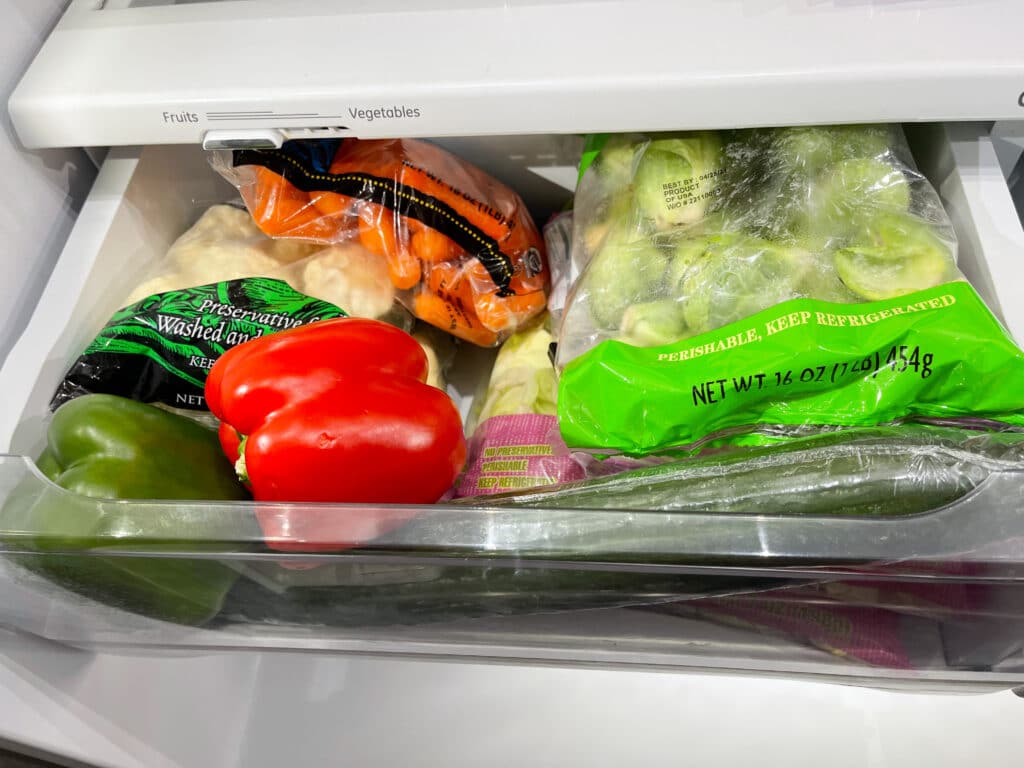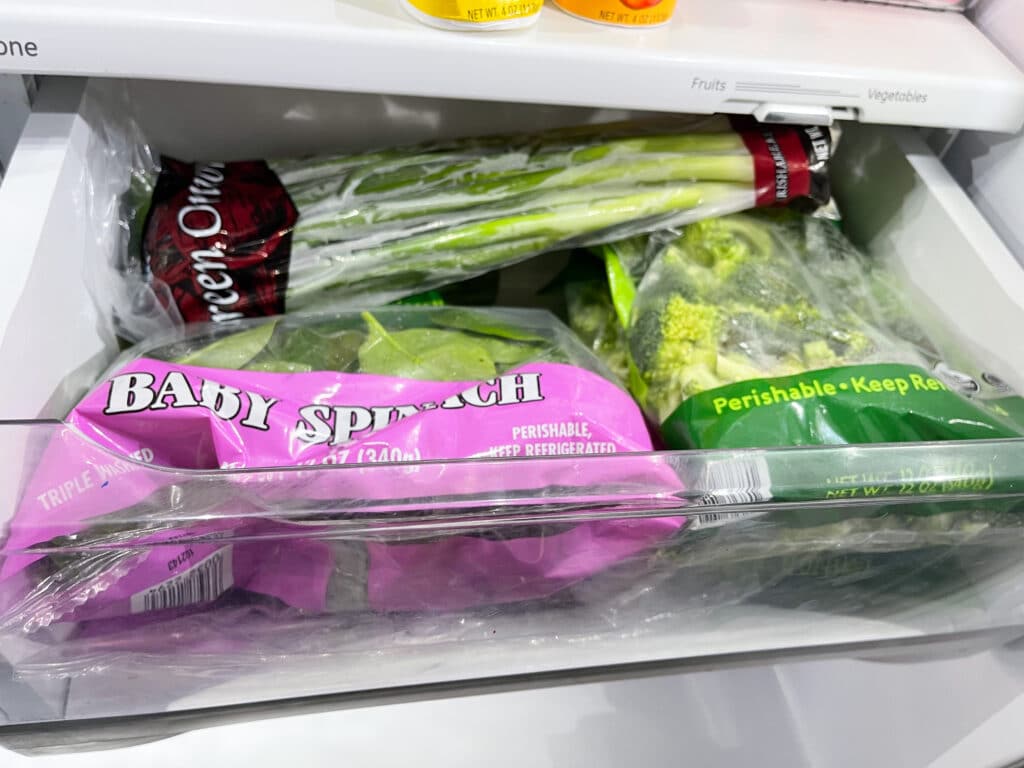 Meat & Cheese Drawer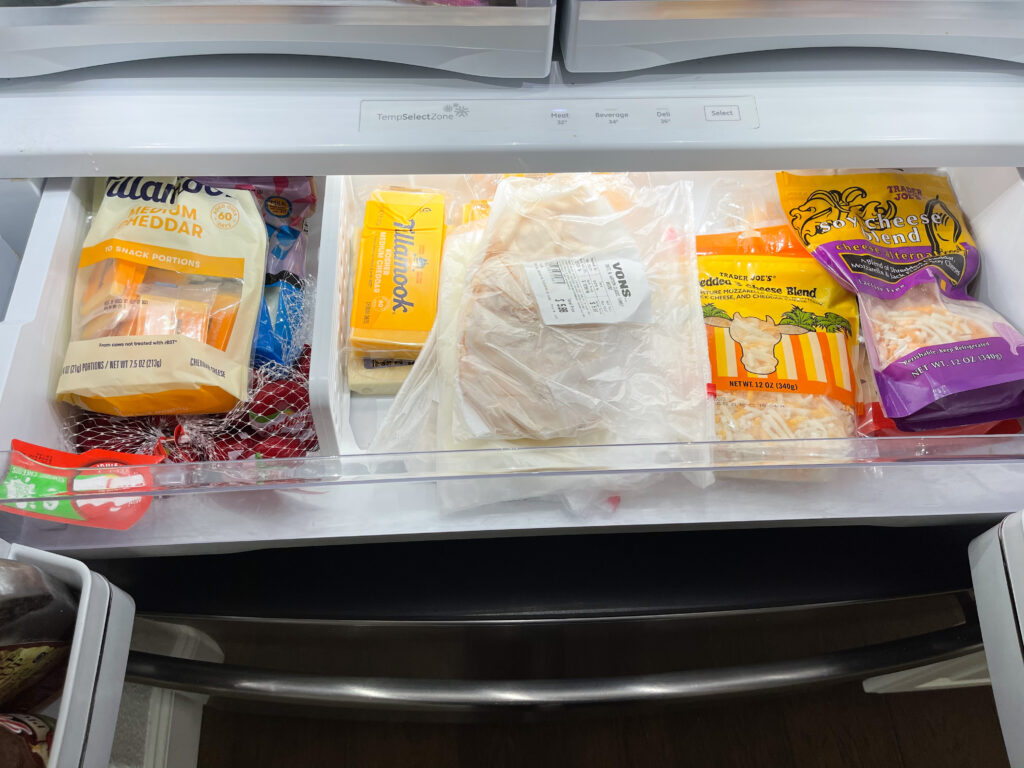 Side Door Shelves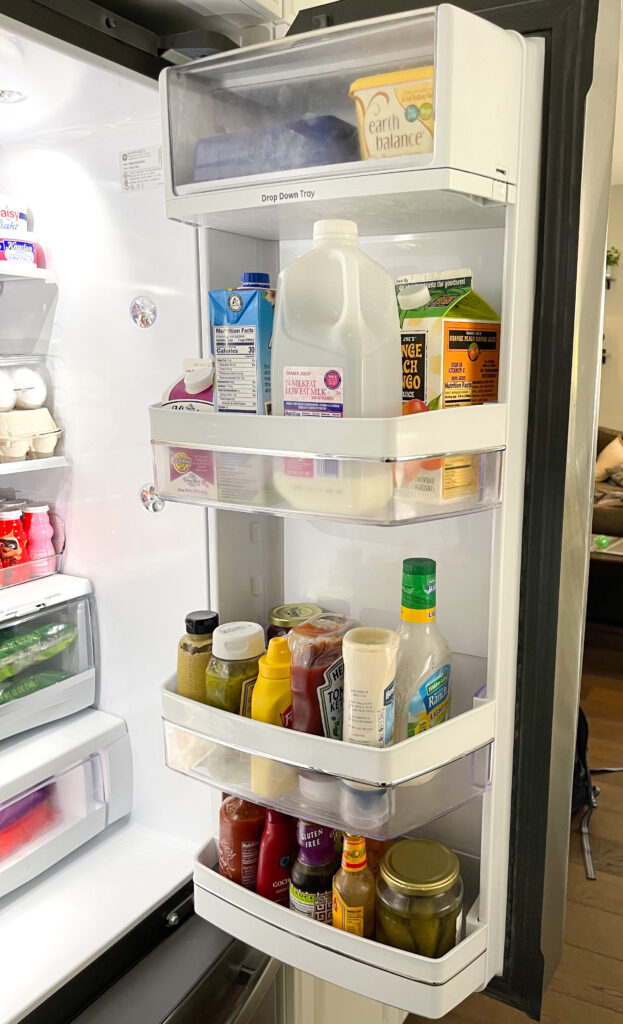 Side Door Shelves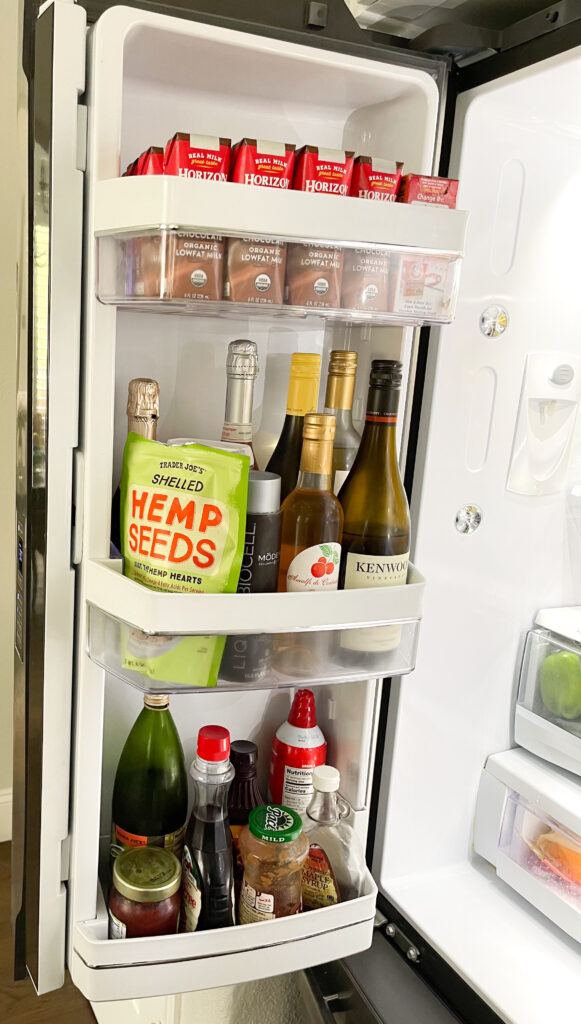 Freezer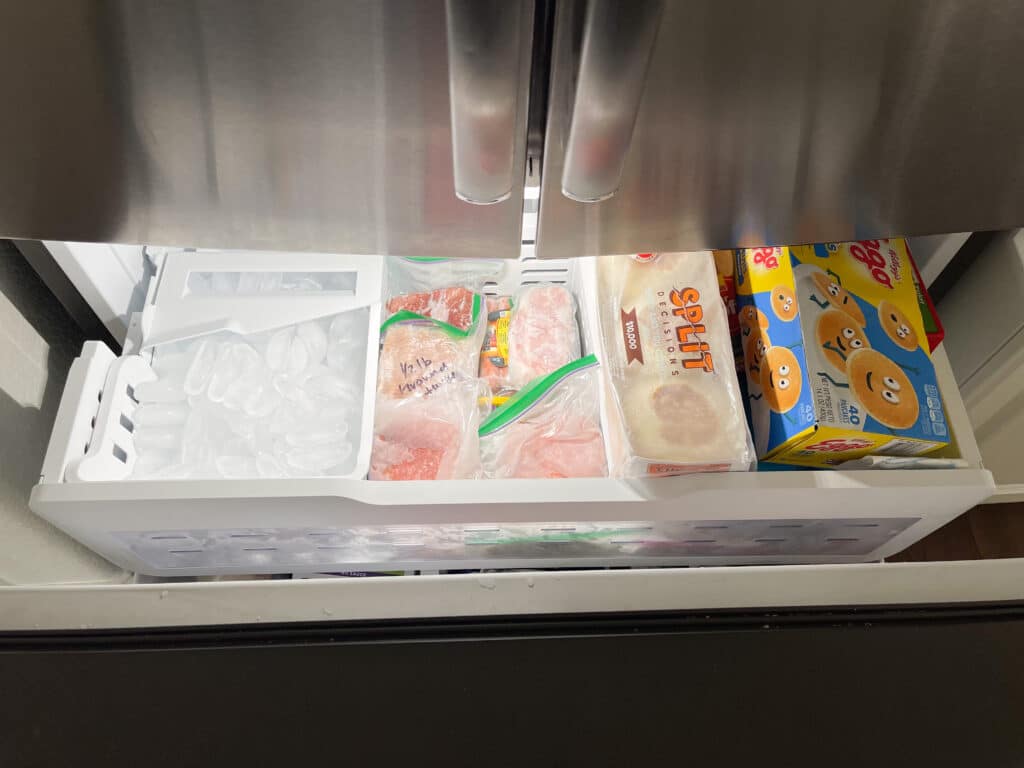 The top drawer is home for our ice, frozen meat, bread, and ice packs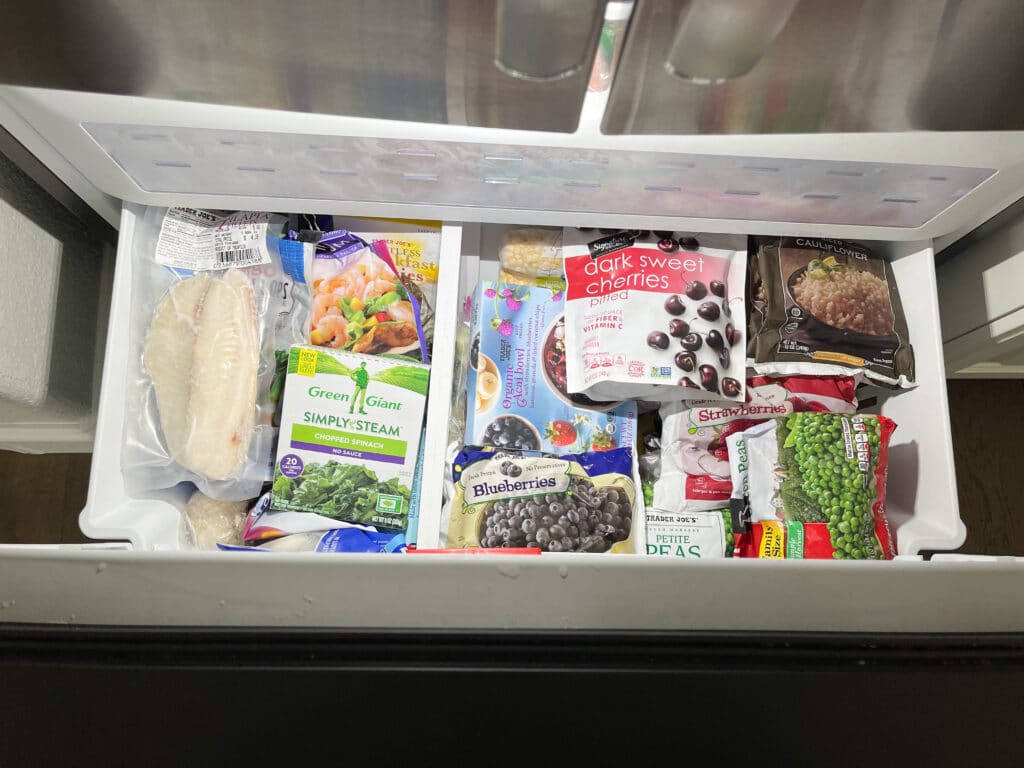 Honestly, my freezer is cleaned out and I wiped it down not long ago BUT it's not beautifully organized. On the left side I keep frozen protein and Trader Joe's frozen meals. On the right side I keep frozen veggies, and fruit. There is a little pull down shelf on the freezer door where I keep frozen Trader Joe's garlic and ginger.
Product Links for Fridge
Egg container, Food organizer, Refrigerator organizer for fruit & vegetables, Avocado keeper, Glass meal prep containers, Salad dressing glass maker/holder
Thanks for reading along today! I hope you are inspired to get your panty and fridge in working order. If you have a favorite tip or organization product, I would love to hear about it. These areas are always a work in progress. They constantly need to be wiped down, cleaned out and reorganized. I do my best and I'm happy with how they look at this moment. I'll see you back here tomorrow with Life Lately on how our Easter went.
Next month on Let's Look! I will be giving you a peek into our Outdoor Organization. I gotta be honest our backyard has been a little neglected so I'll see what I can come up with. Typically, the inside of the home is my area of focus and the outside area is Jason's domain. We are aiming to get our backyard pool-ready for the warmer months so doing this post will help motivate me, LOL.
XO