I'm excited to start a new monthly series where we will take a peek at the little things in my life. It will come out the second Wednesday of each month. I will be joining and linking up with mixandmatchmama and alittlebitofeverythingblog for this fun blog series.
Today, we will be looking at my coffee bar area!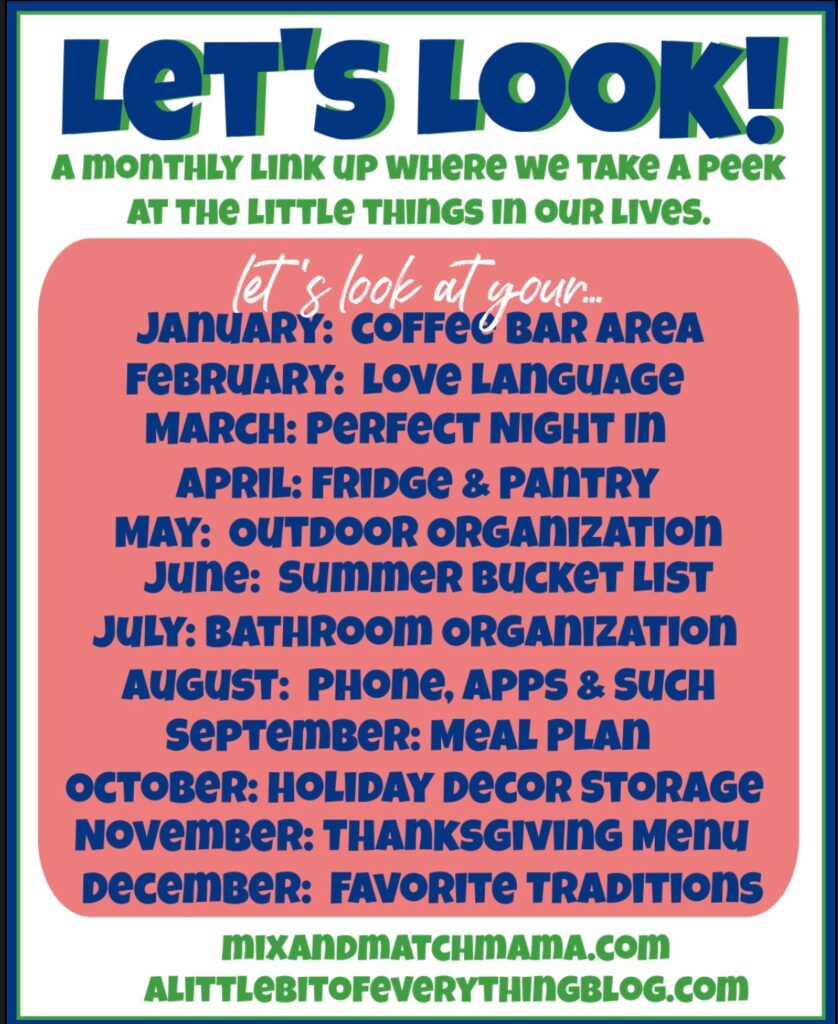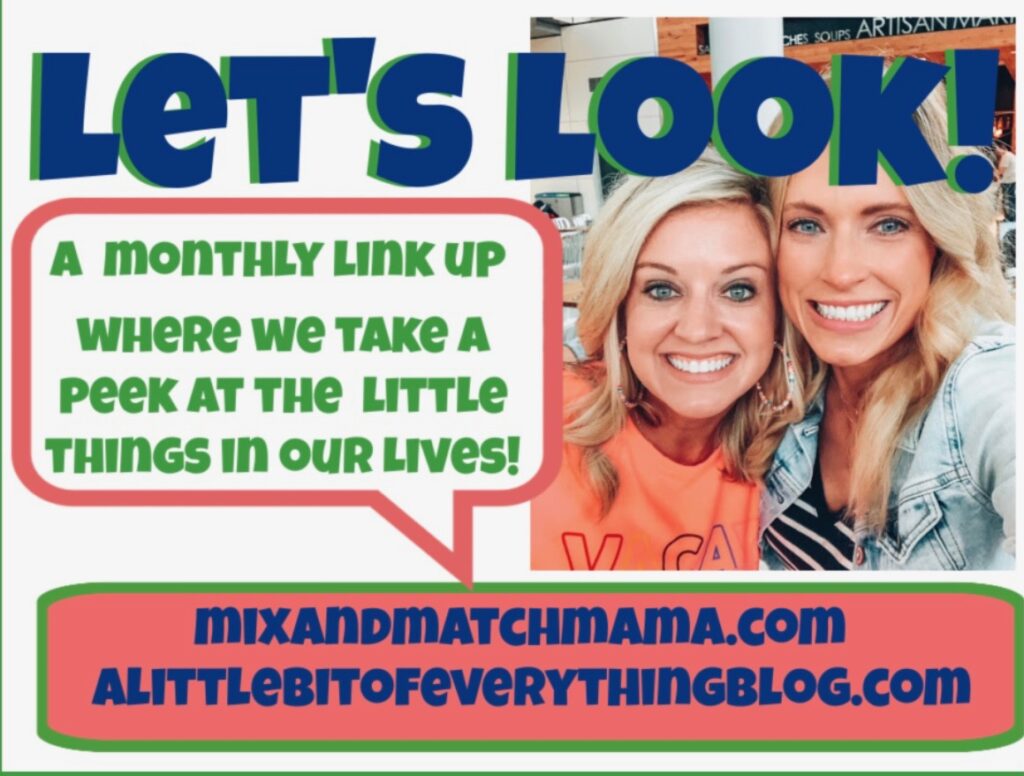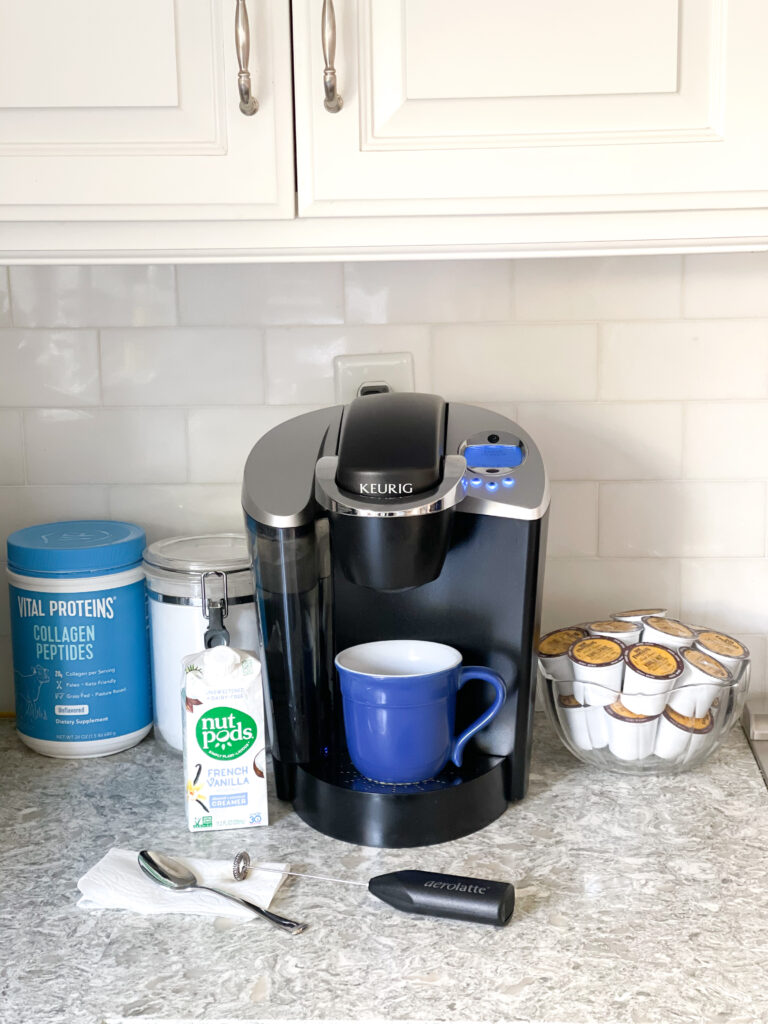 There is nothing like a hot cup of coffee to enjoy in the morning, it's about the little things that you enjoy and that make you happy. Jason and I drink 2 cups of coffee per day. Sometimes I spread out when I have my second cup.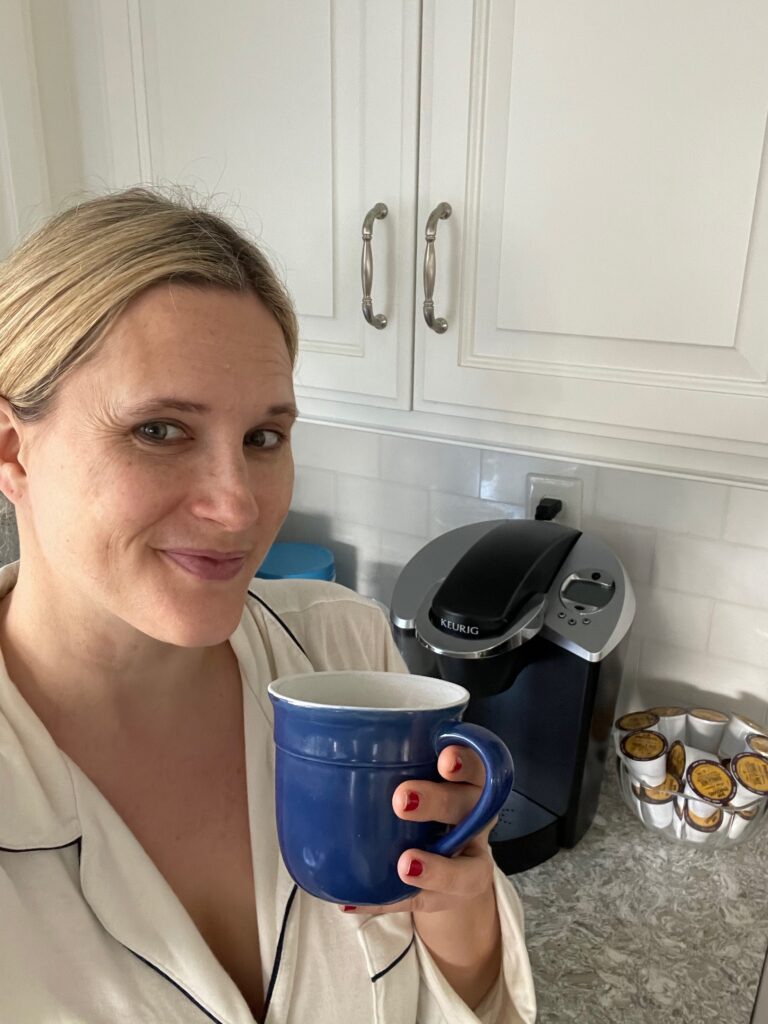 Let's break down our coffee station and take a look at how I like to enjoy my daily coffee.
Our preferred coffee is a medium roast and we love Don Fancisco's Vanilla Nut! We purchase our coffee pods in bulk from Amazon and have a reoccurring monthly order set up to be delivered to us. We have had our Keurig for 7 years now and it's still going strong.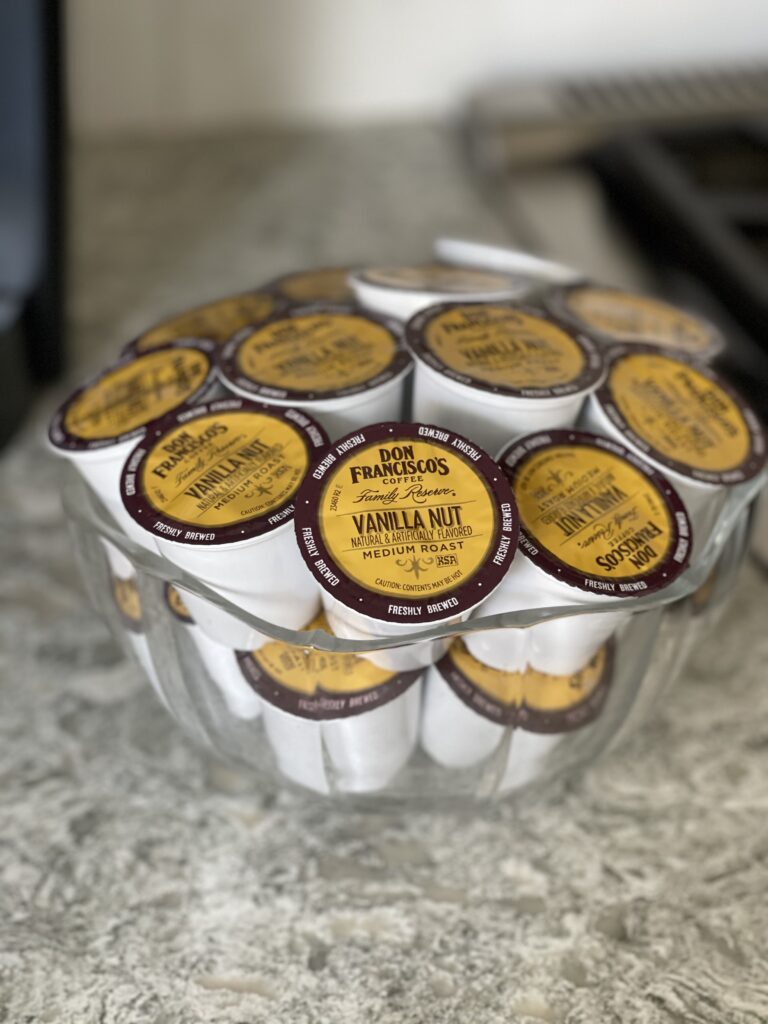 I typically drink my coffee out of our blue Emile Henry mugs from William-Sonoma but I found them on Amazon in the link above. They have held up well because we have had them since we got married almost 13 years ago!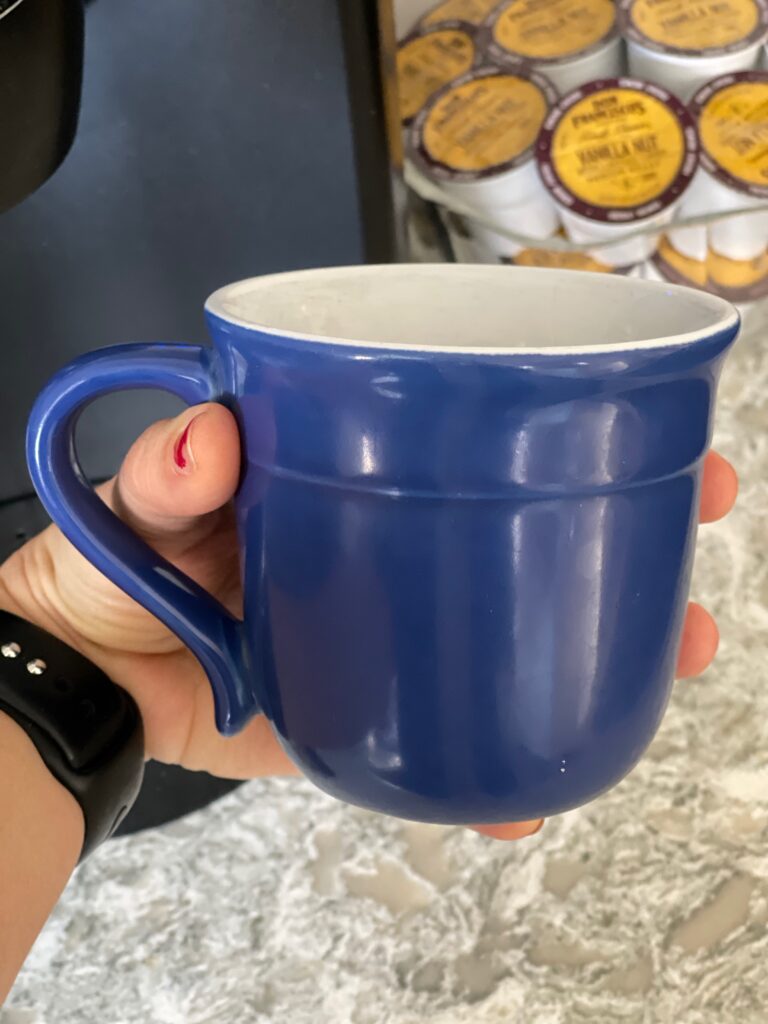 My bestie, hustle&bliss gifted me this mug and it makes me happy every time I use it!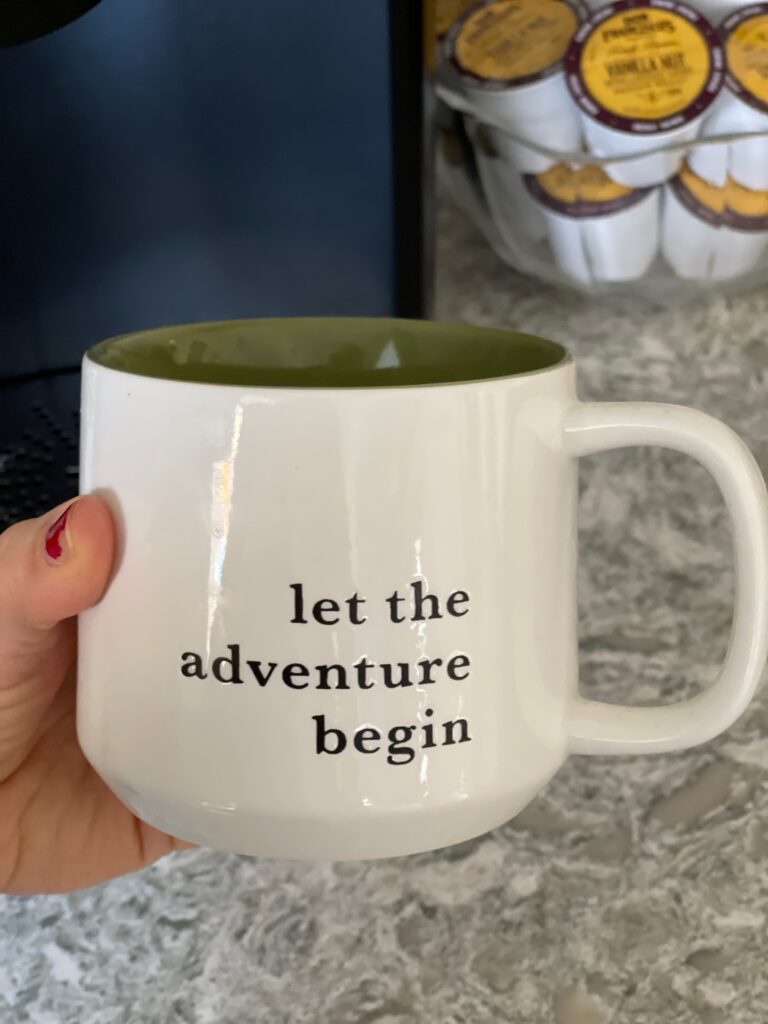 I take a carpool to school in the morning's on M/W/F and then I use my travel YETI coffee mug and Handle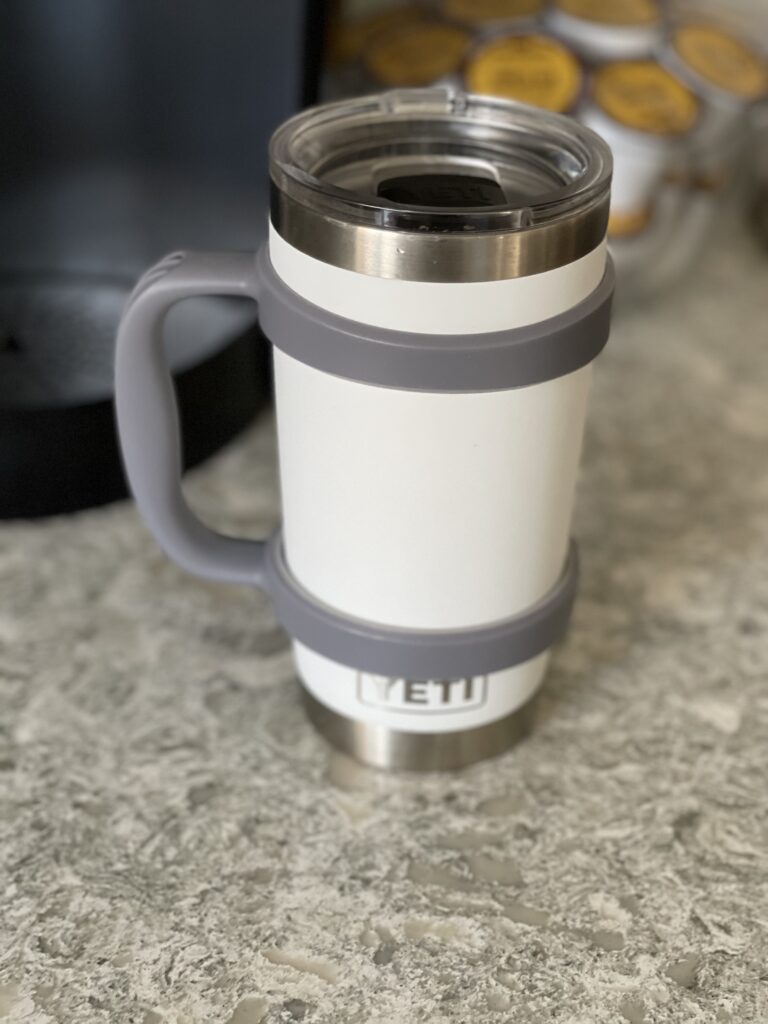 Until recently, I used to add 1% milk and 2 tsp of Splenda. But now that I'm fasting until 11am, I can't break my fast with my coffee. I'm no longer adding a sweetener or milk. I use a tbsp of nut pods French Vanilla Creamer. It's an adjustment to not have my coffee as creamy or sweet but I'm getting used to it.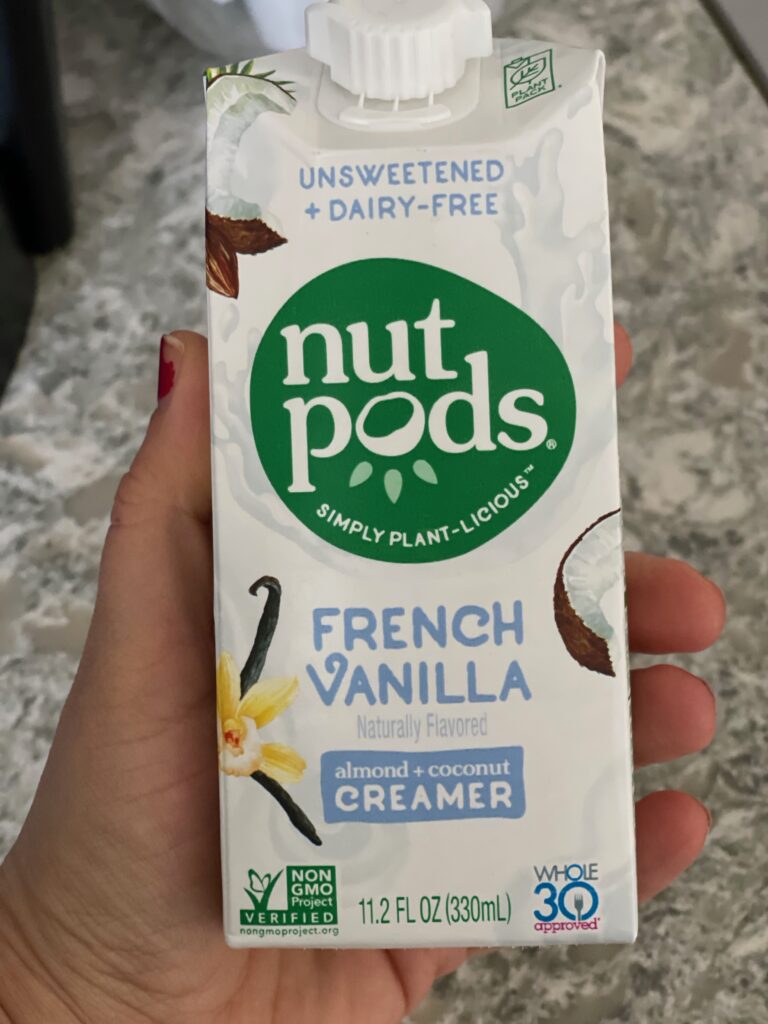 Jason still has Spenda in his coffee so I keep it in this airtight container with a spoon inside. It keeps the Splenda fresh and looks nice hanging out on my kitchen counter.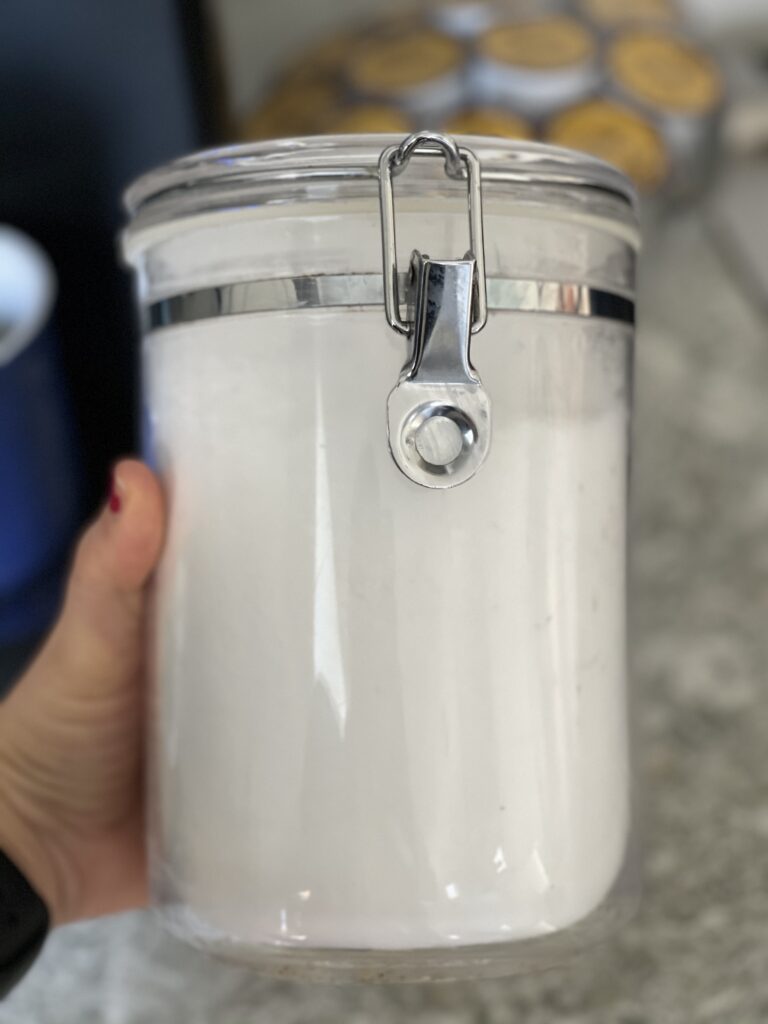 I like to add in one serving of these Vital Proteins into one of my cups of coffee. Collagen is great for your hair and nails.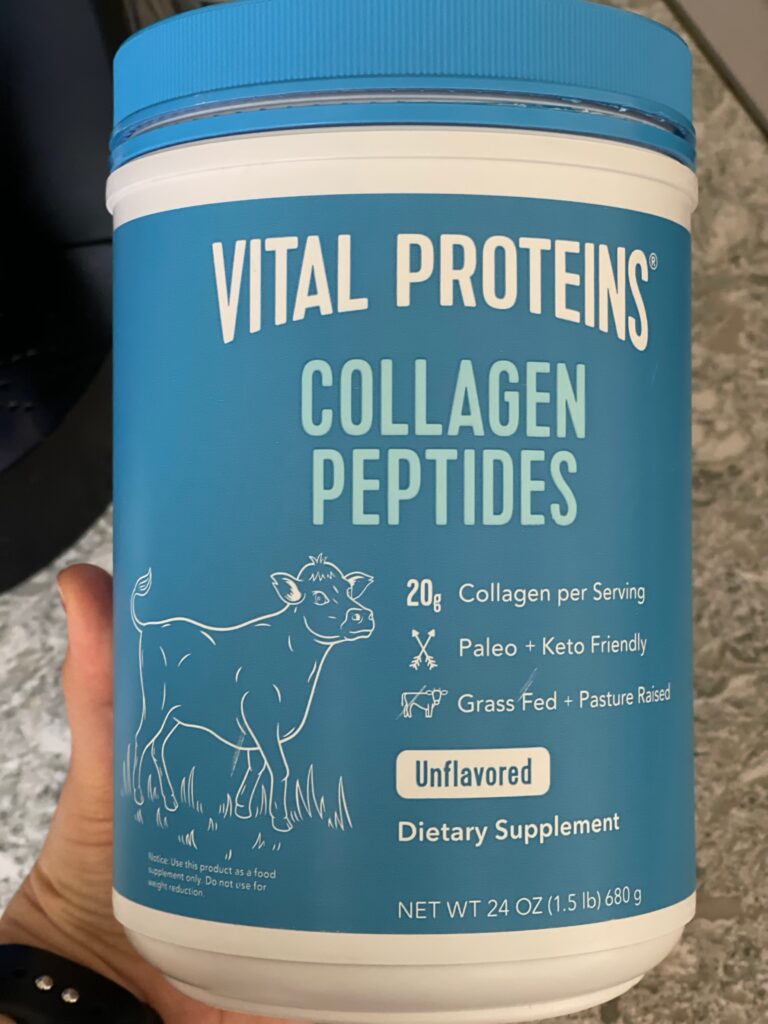 As soon as I'm out of the powder collagen, I'm starting this liquid Biocell collagen by Modere. It is an investment, one bottle = a months supply but I've read the liquid version is so much more effective. It improves joint mobility & lubrication, supports cardiovascular health, and improves skin's hydration, firmness & tone.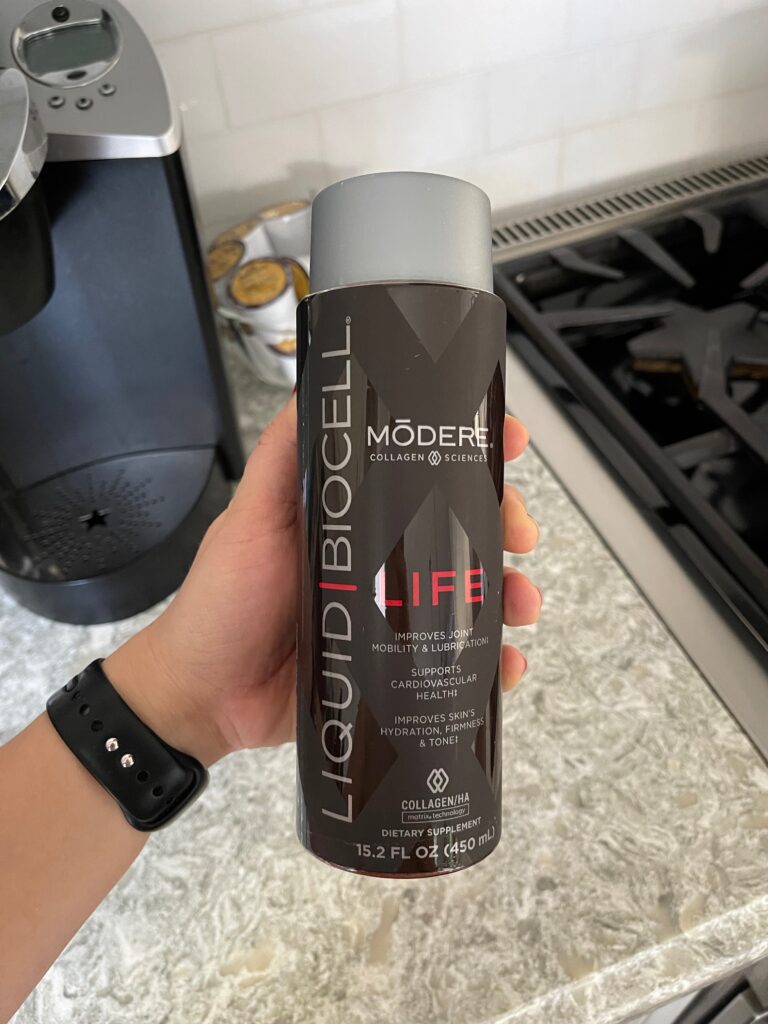 I enjoy my coffee to be a little frothy and using this cool tool, Aerolatte helps me achieve this.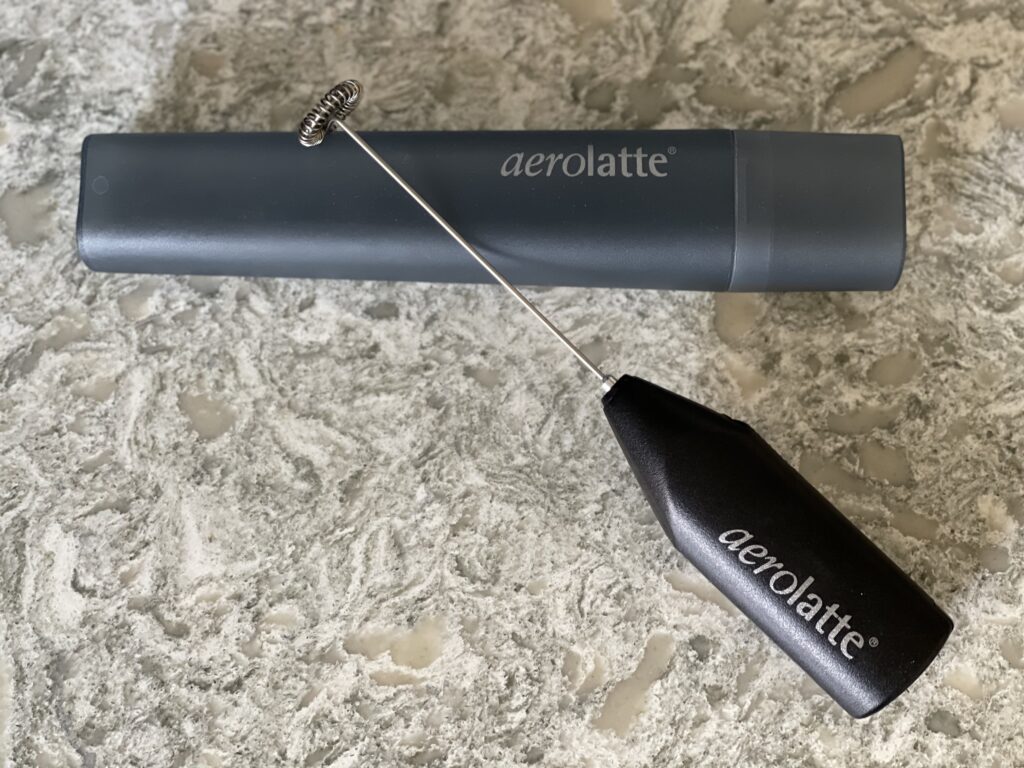 I would love to hear how you enjoy your morning brew? Is their a favorite tool or method that you love using? Cheers to enjoying the small things in life!
XO