This is a series where I will show you a tour of each room in our house once it is completed. The next room I will be showing you on our Home Tour is our most lived-in room…The Family Room!!
In case you missed the first room tour I did, here is Luke's Bedroom.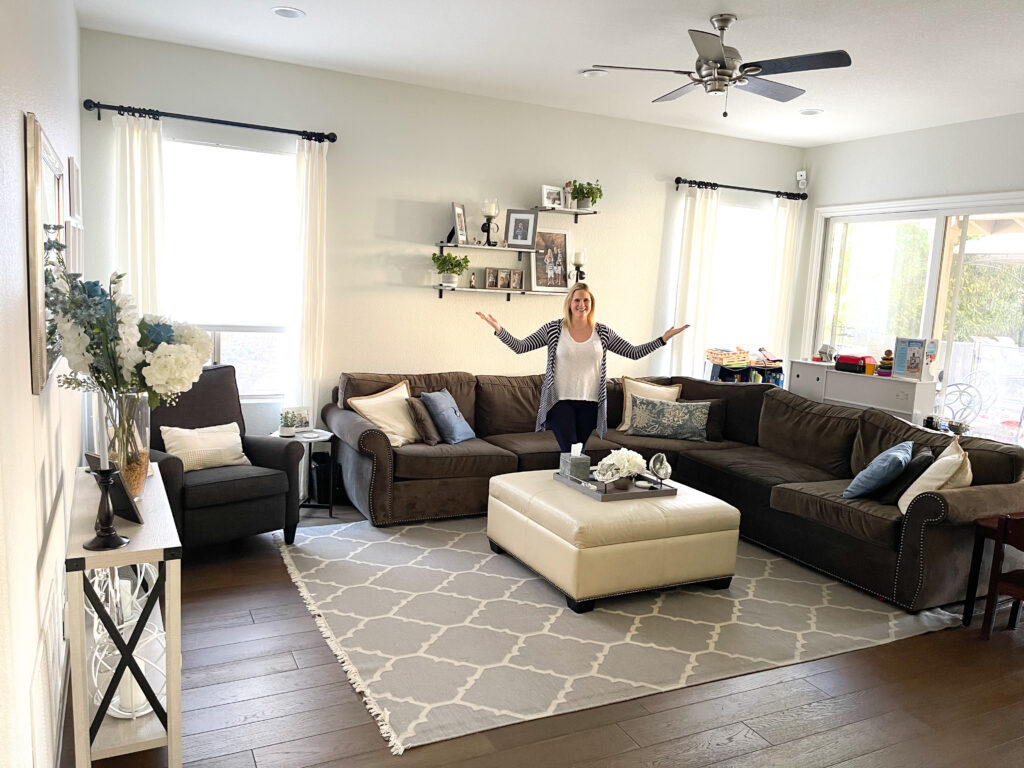 I've been slowly working on this room for a while but this past year is when I finally got it to all come together and now we love it!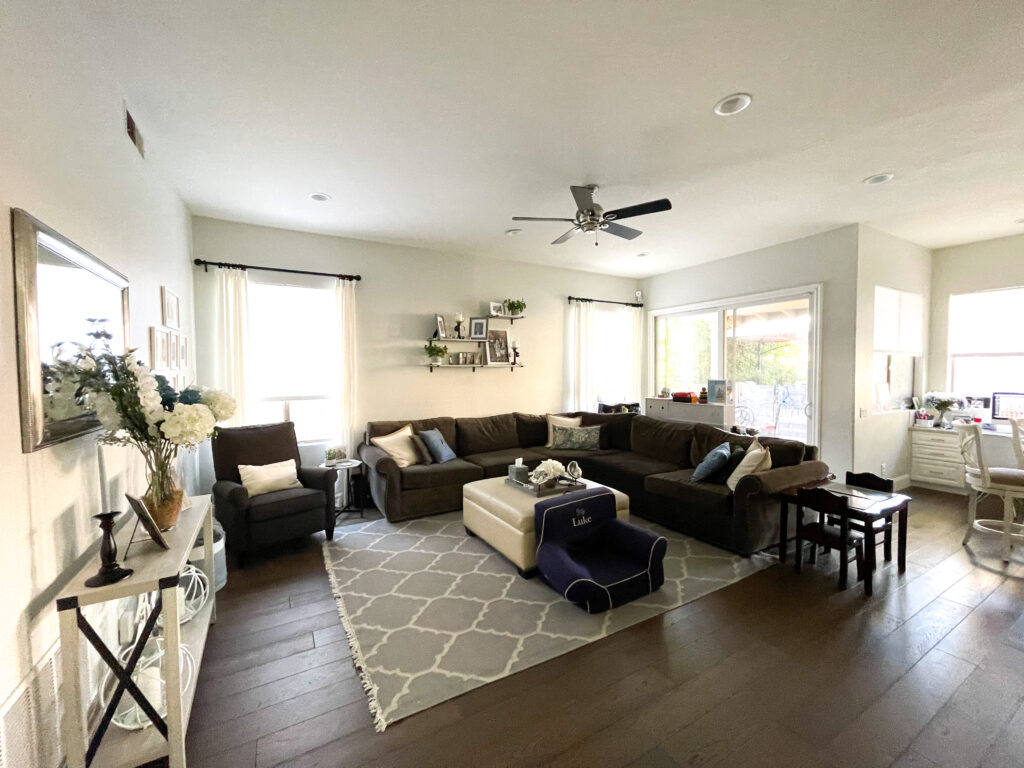 Let's start with the main furniture: the couch, ottoman and the recliner chair. I shopped around for a long time and wasn't finding what I wanted within the price range I was looking for. I got referred to The Sofa Shop-Comforts of Home from my sister-in-law, Colleen, and lucky me, this great store is located right in my city of San Juan Capistrano. They have lots of options displayed but you get to customize your furniture and it's still better priced than Pottery Barn. Score!!
The Couch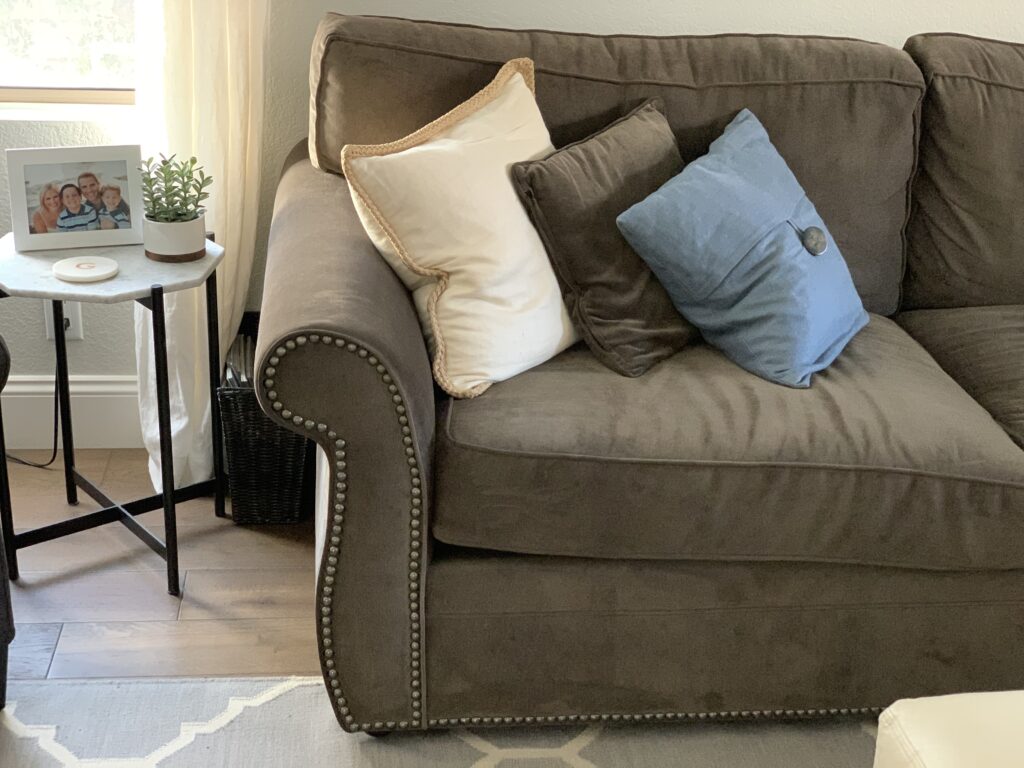 The Ottoman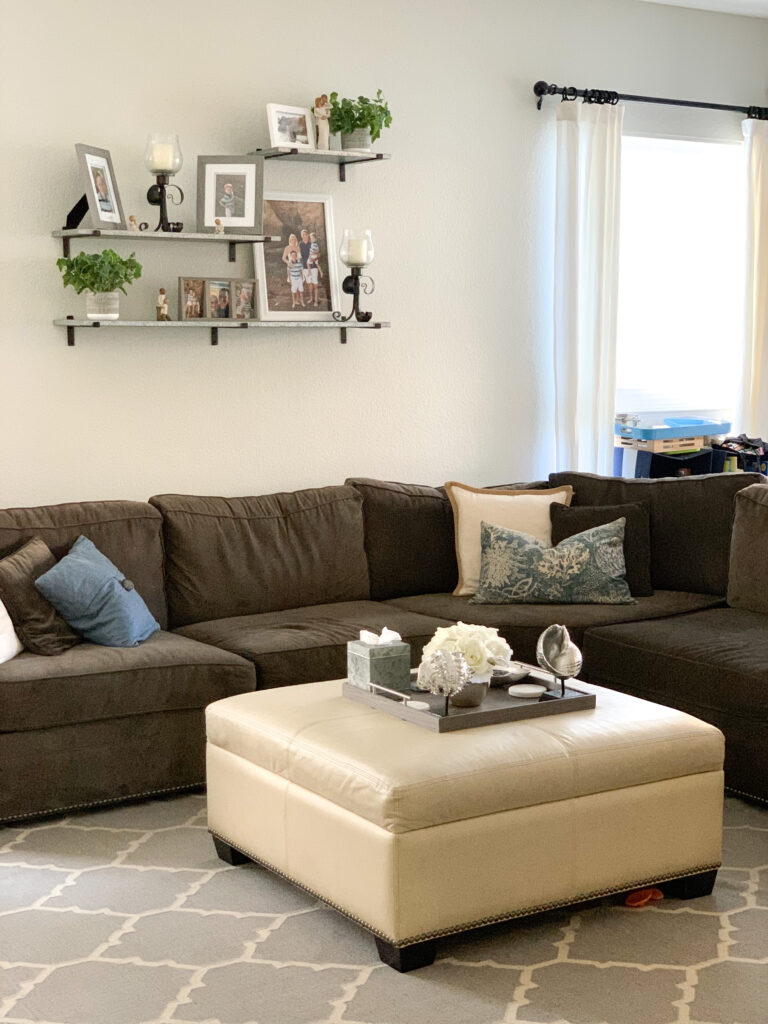 Ottoman Tray and Accessories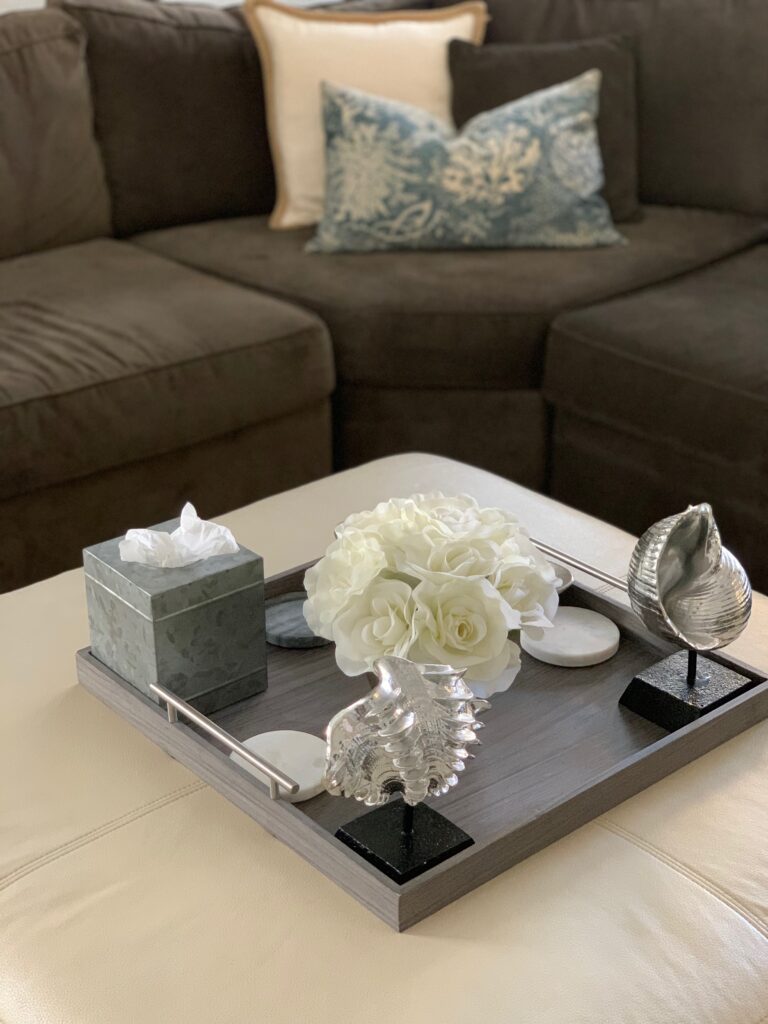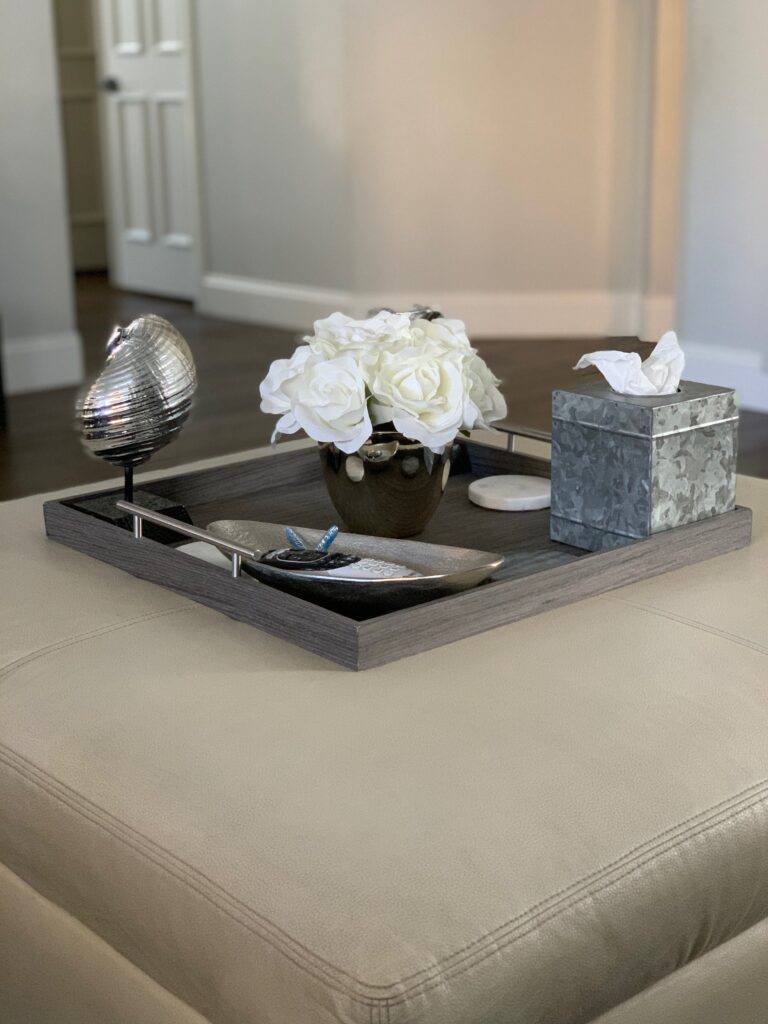 Reclining Chair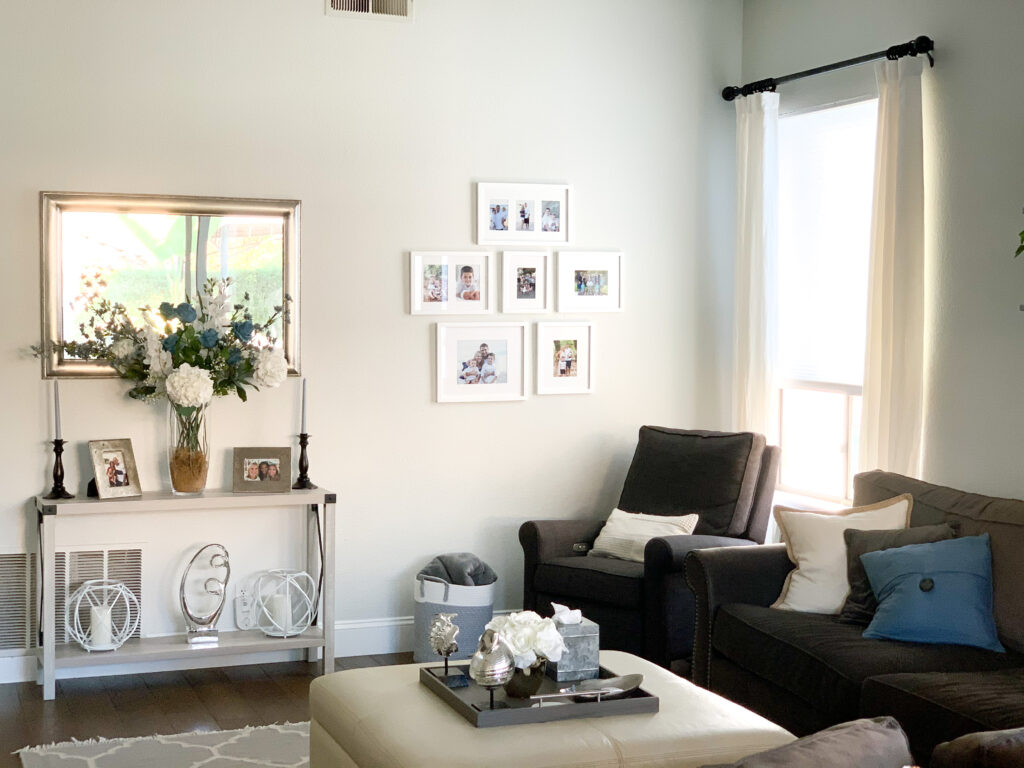 The End Table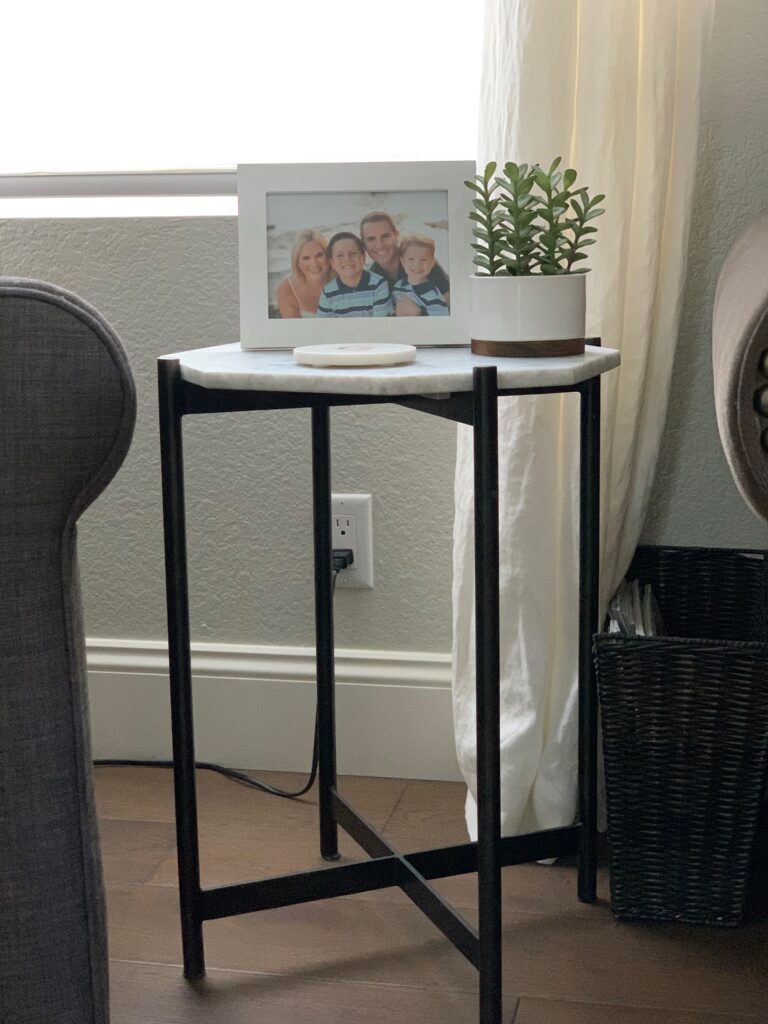 The Rug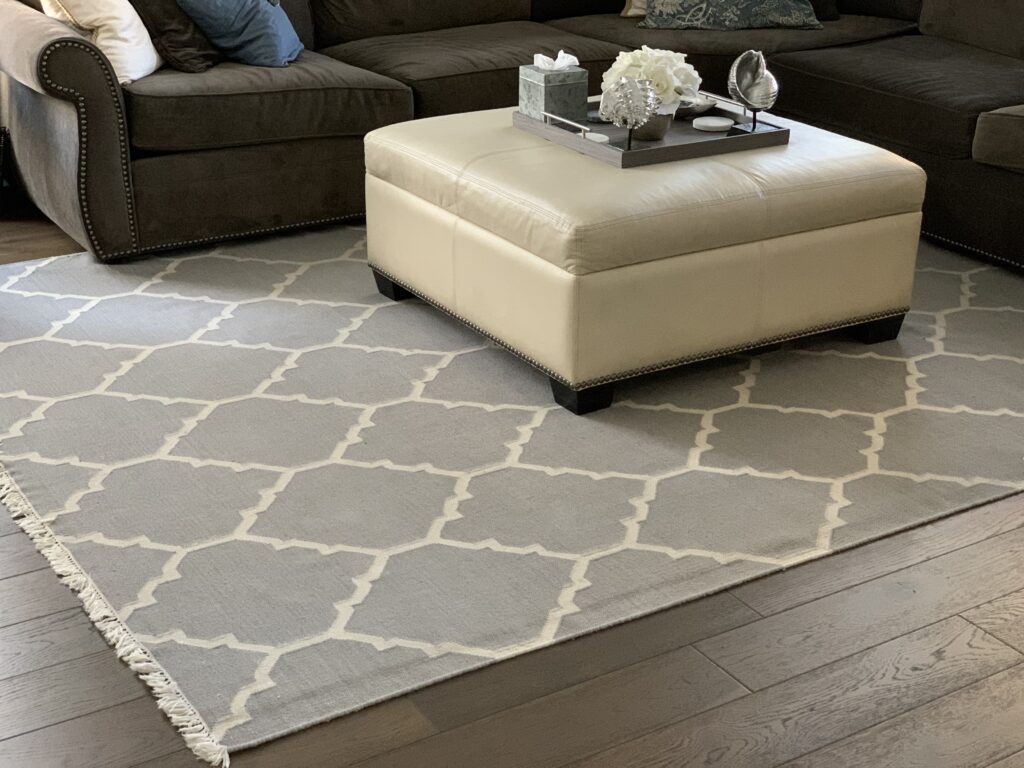 Picture Collage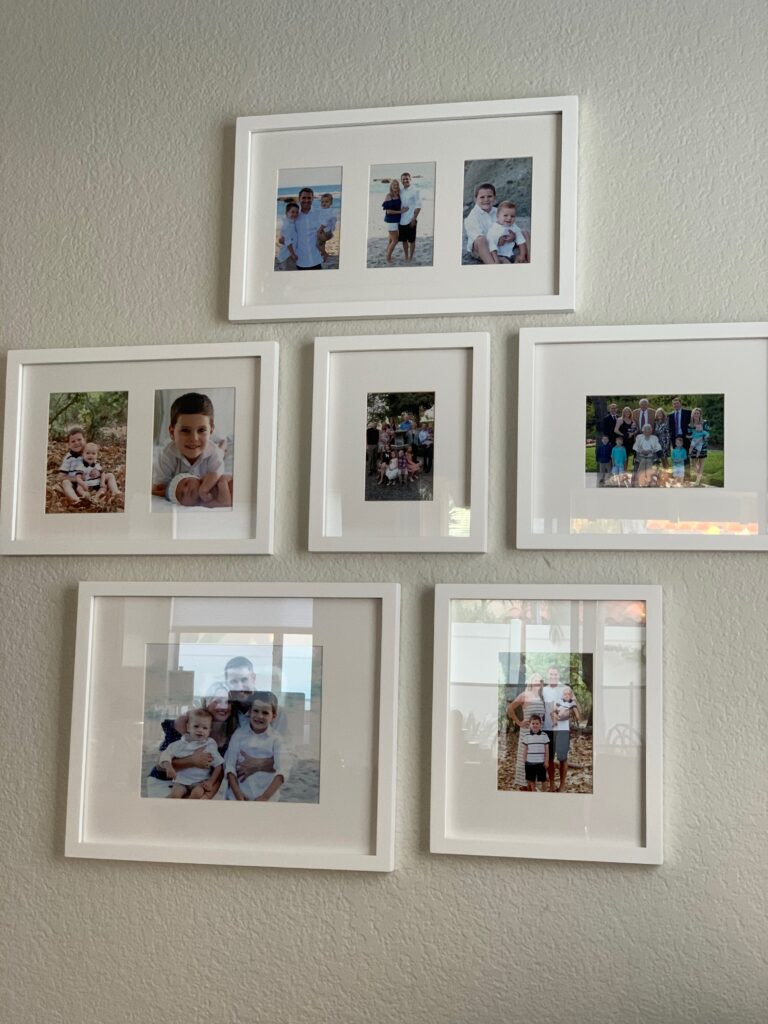 Blanket Basket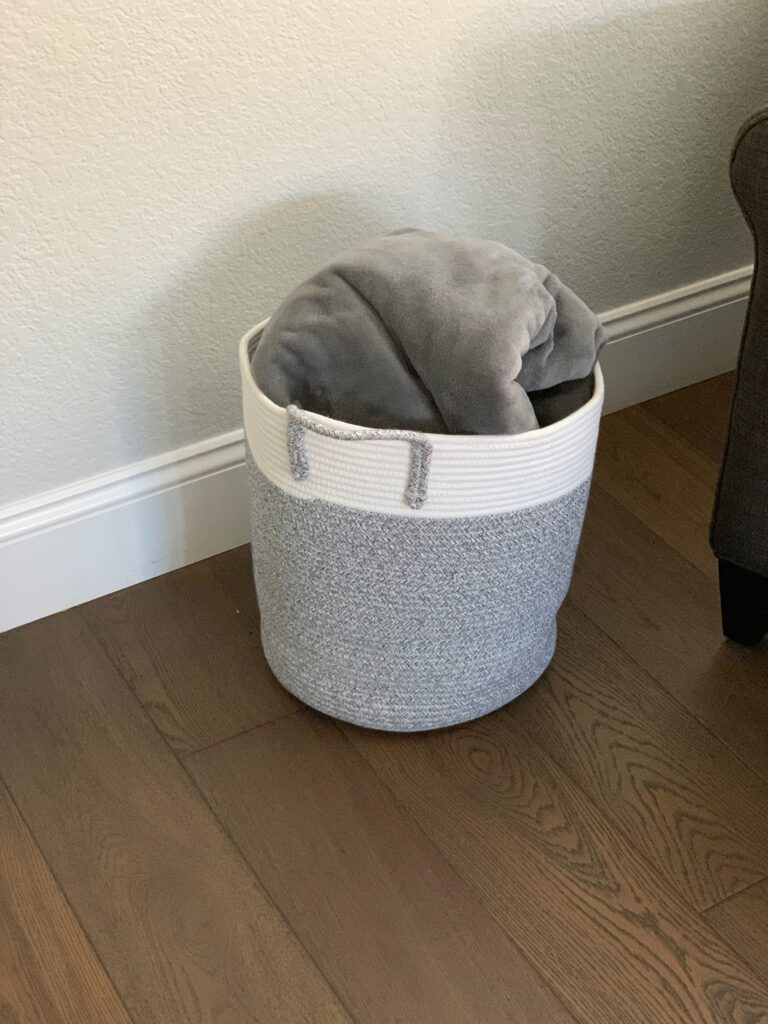 The Mirror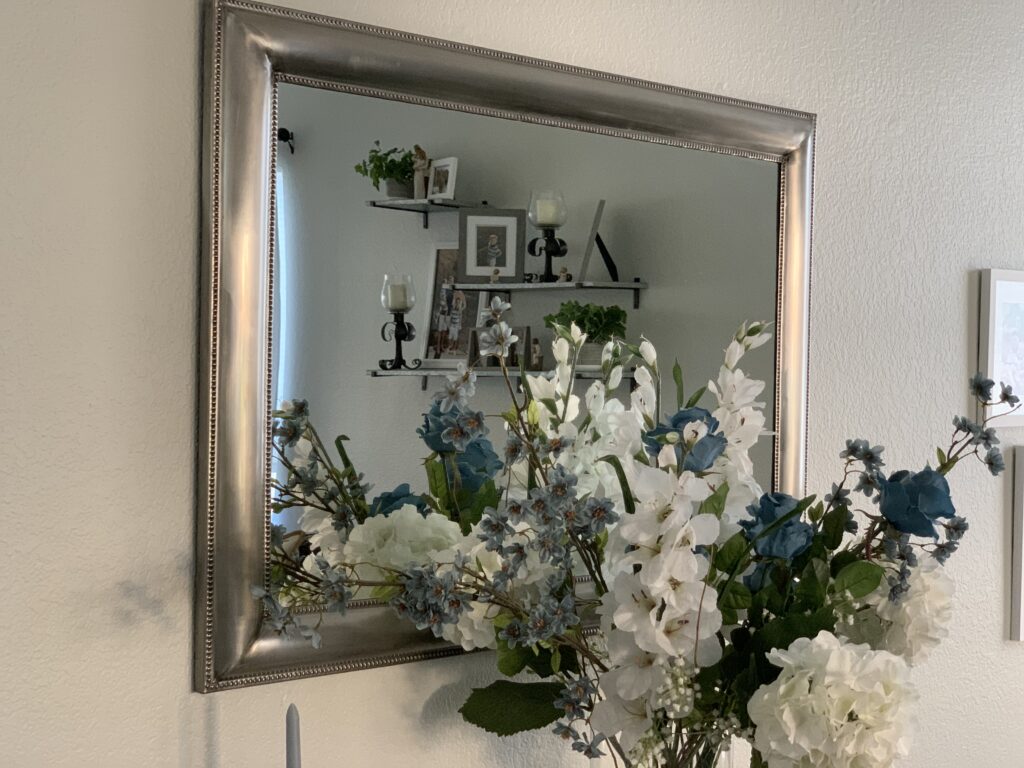 Three Matching Pieces of Furniture: Console table, TV stand, and Bookshelf
Console Table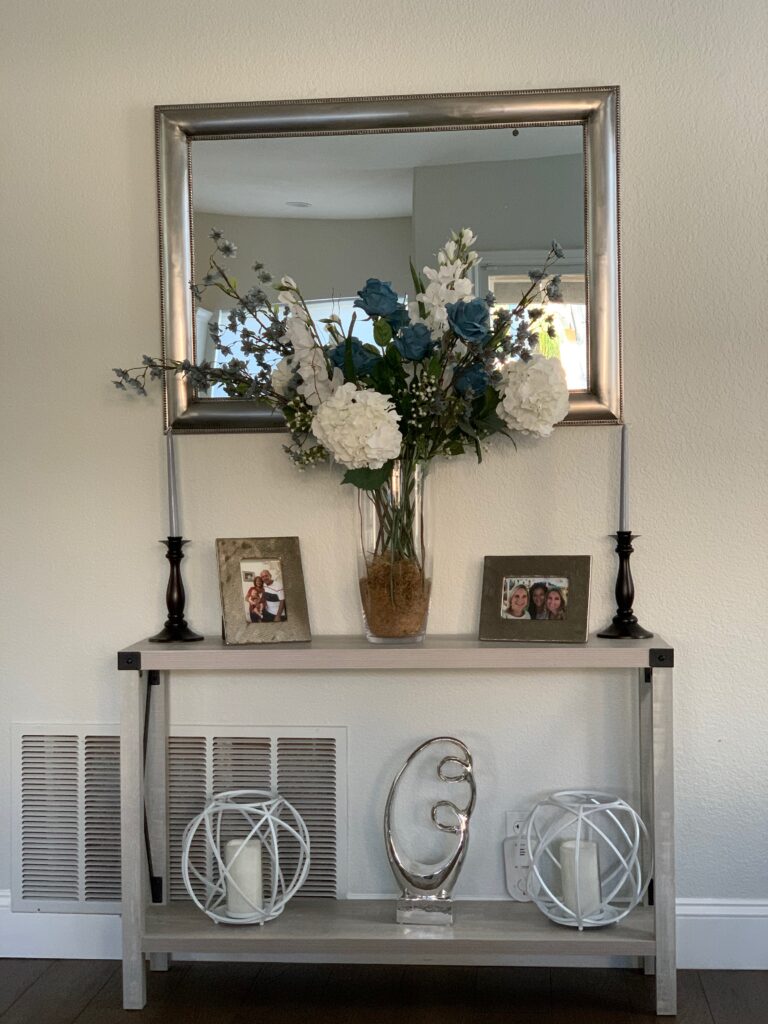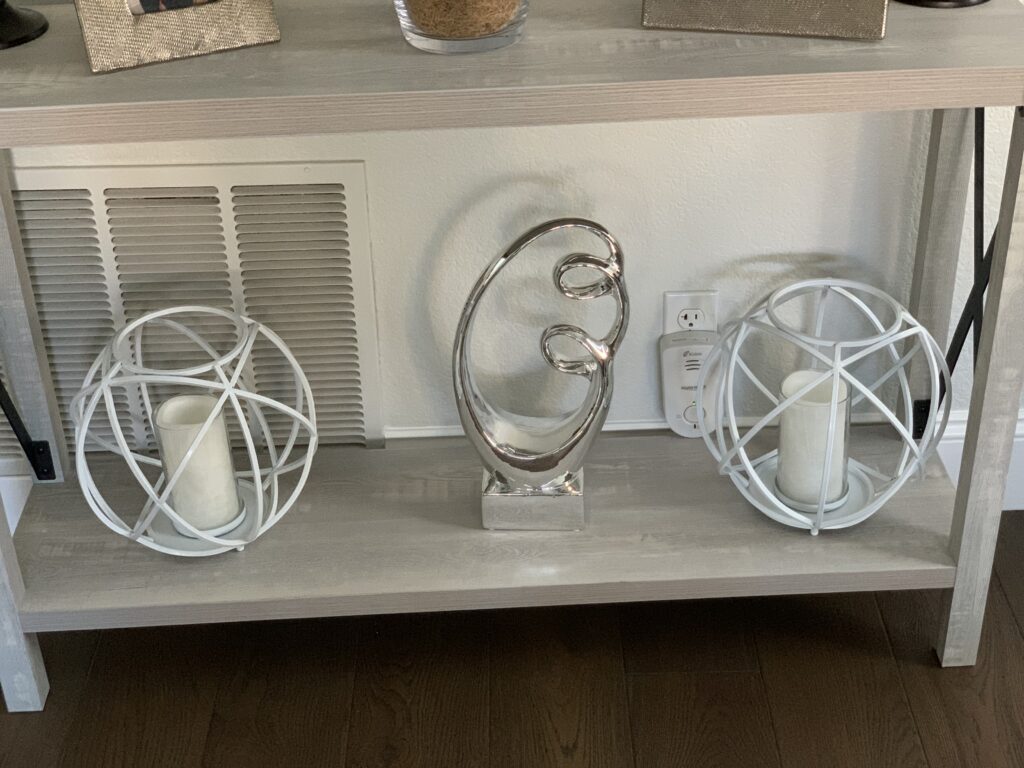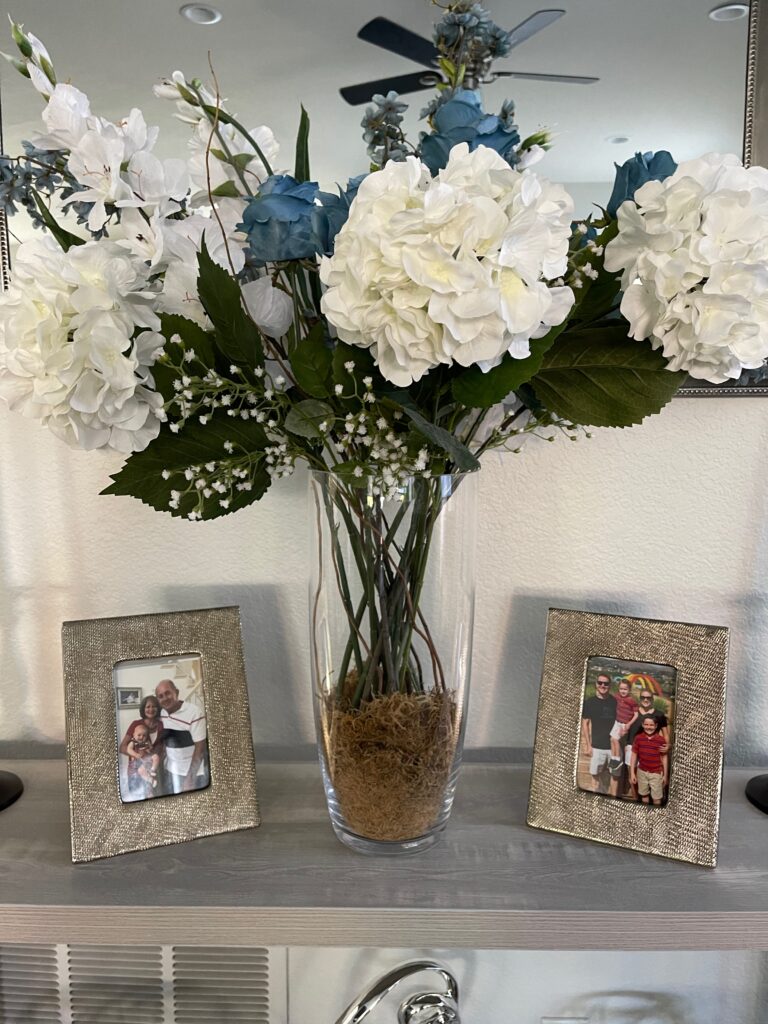 The Bookshelf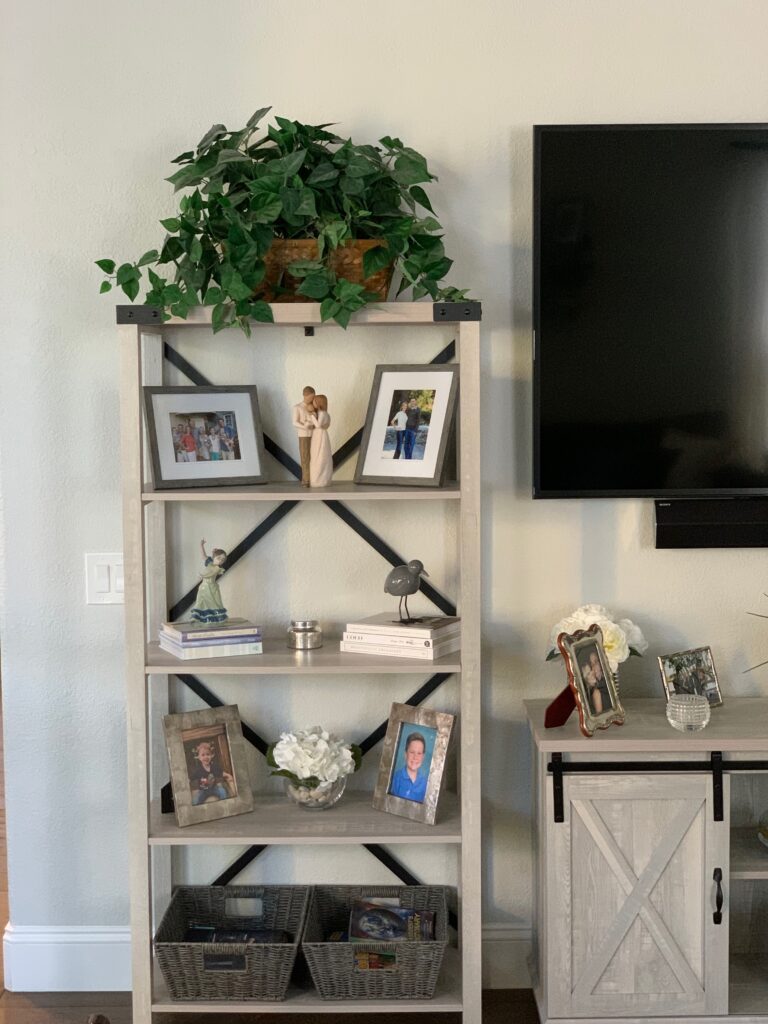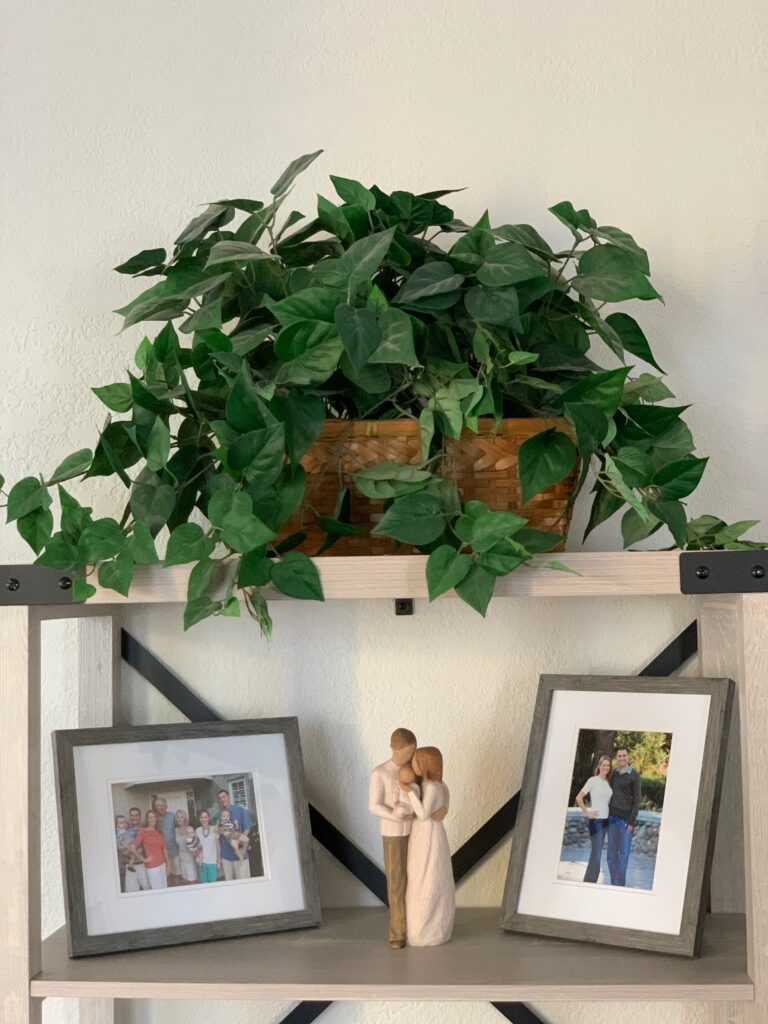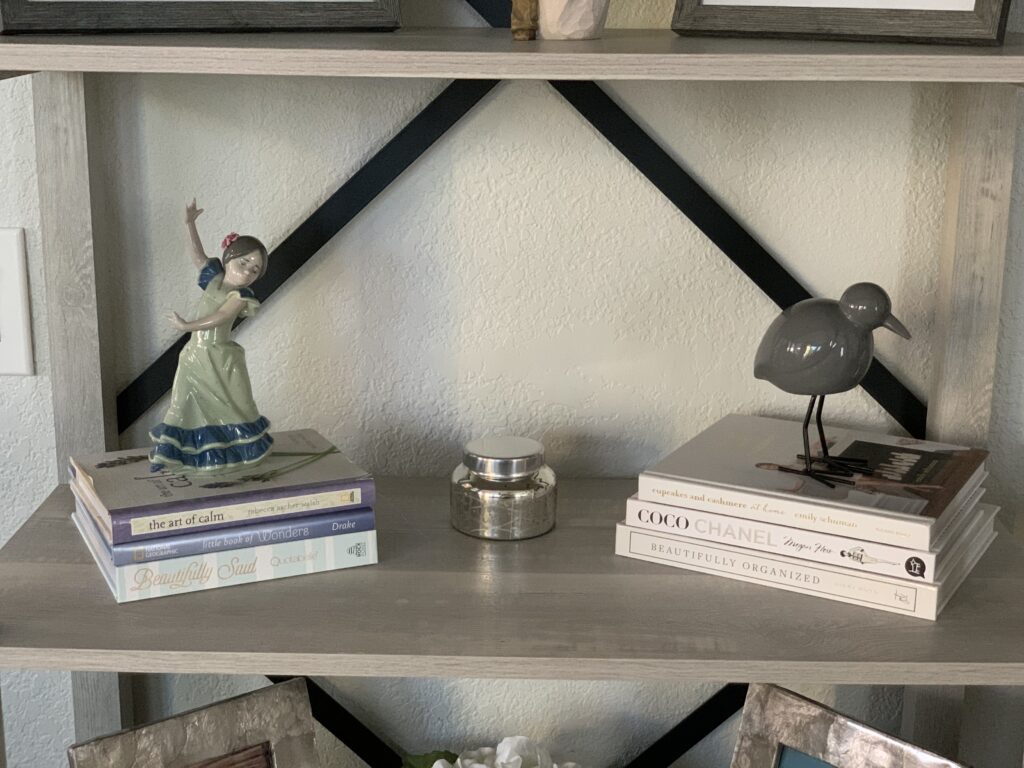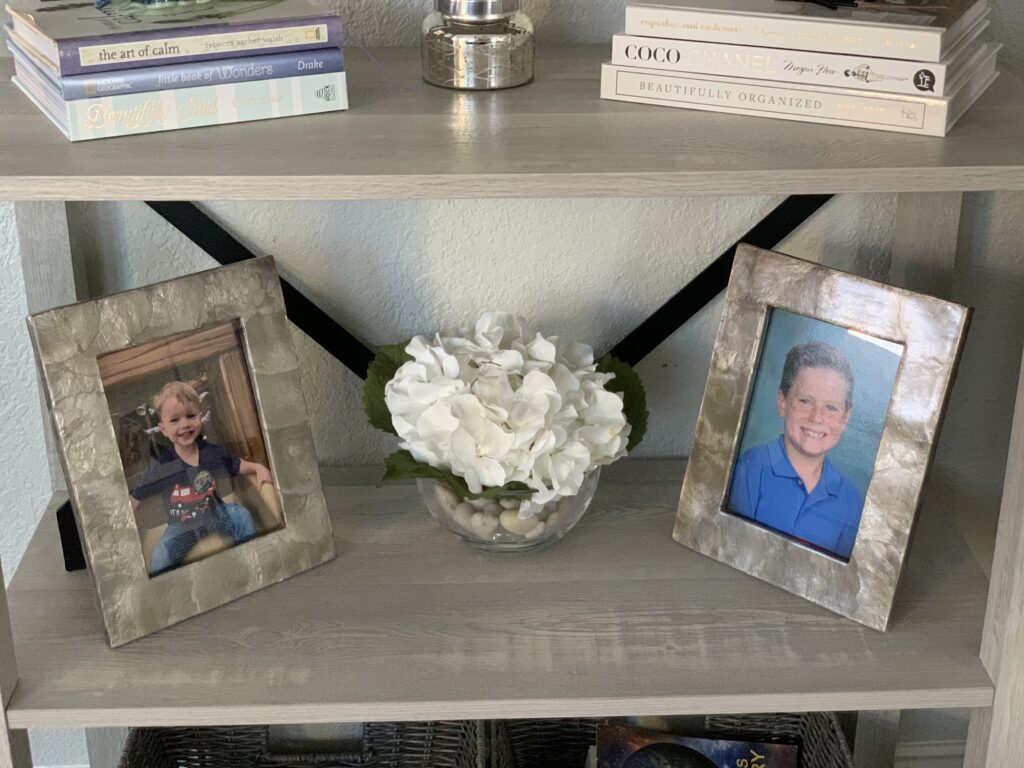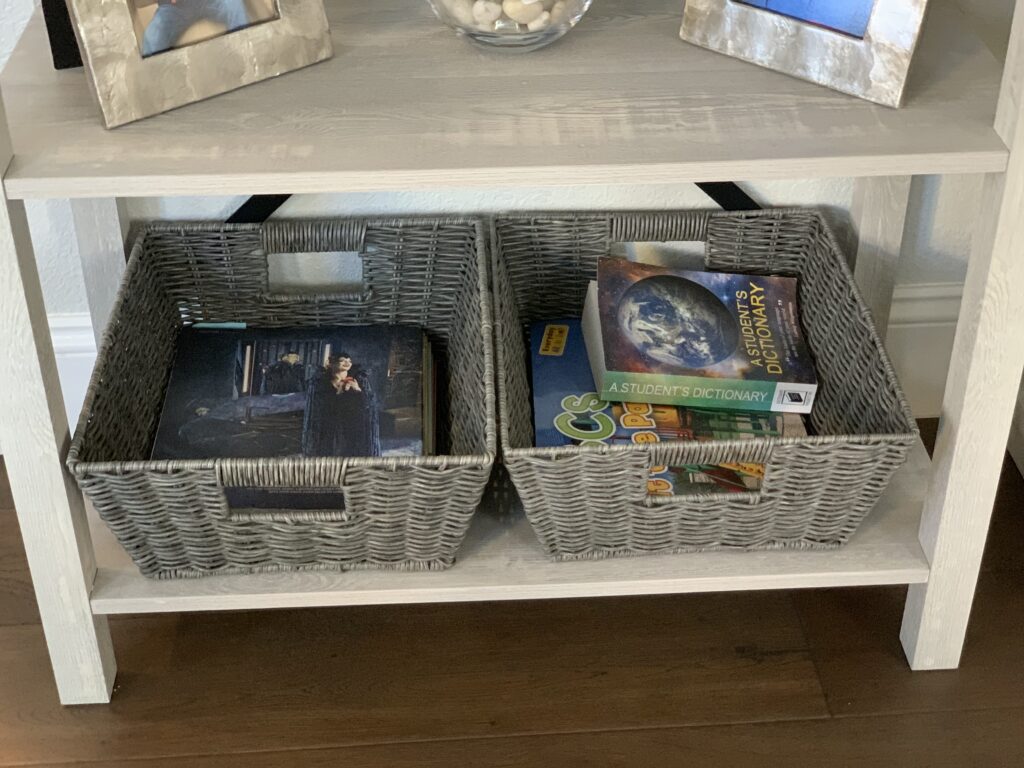 The TV Stand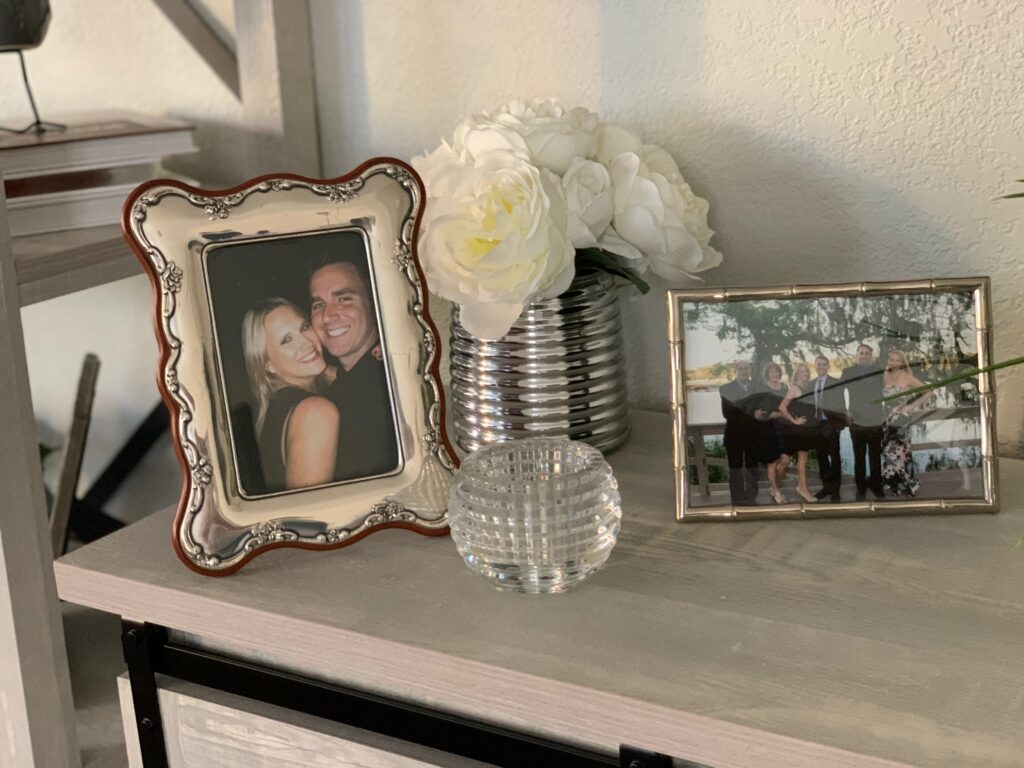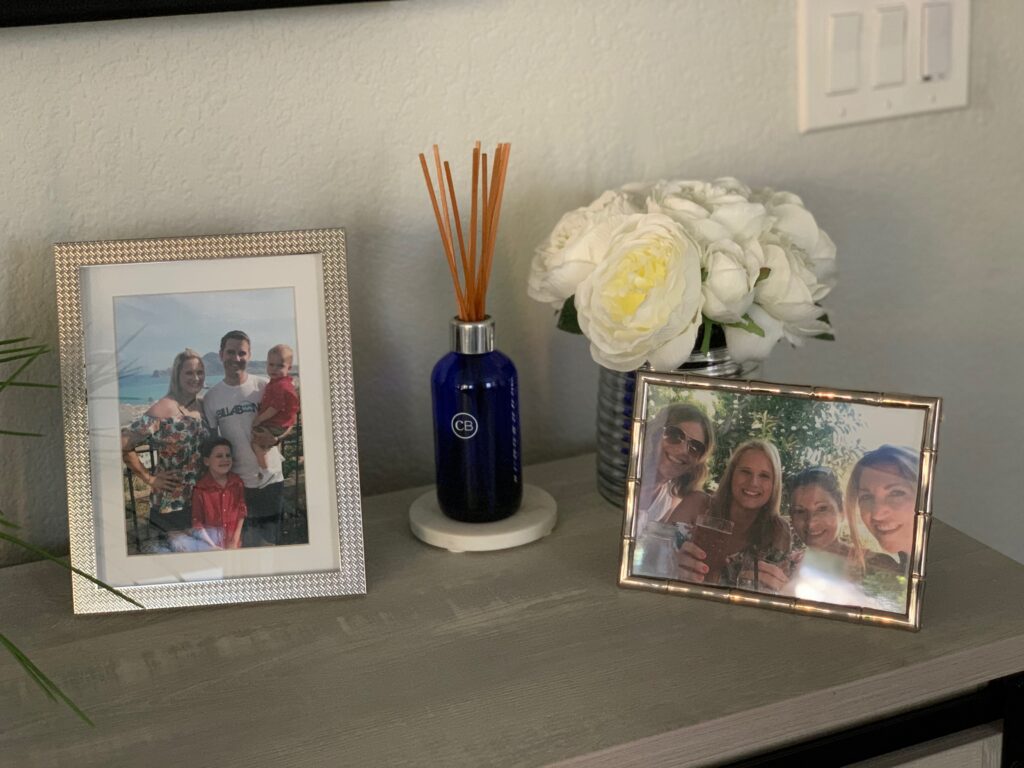 Let's take a look Below…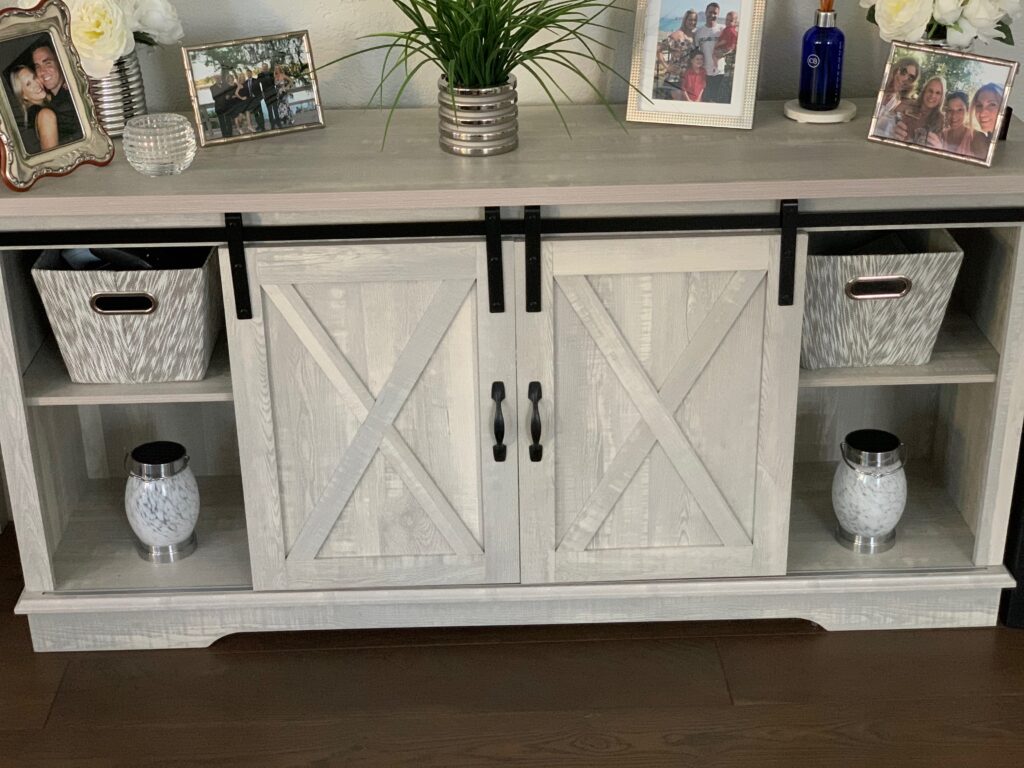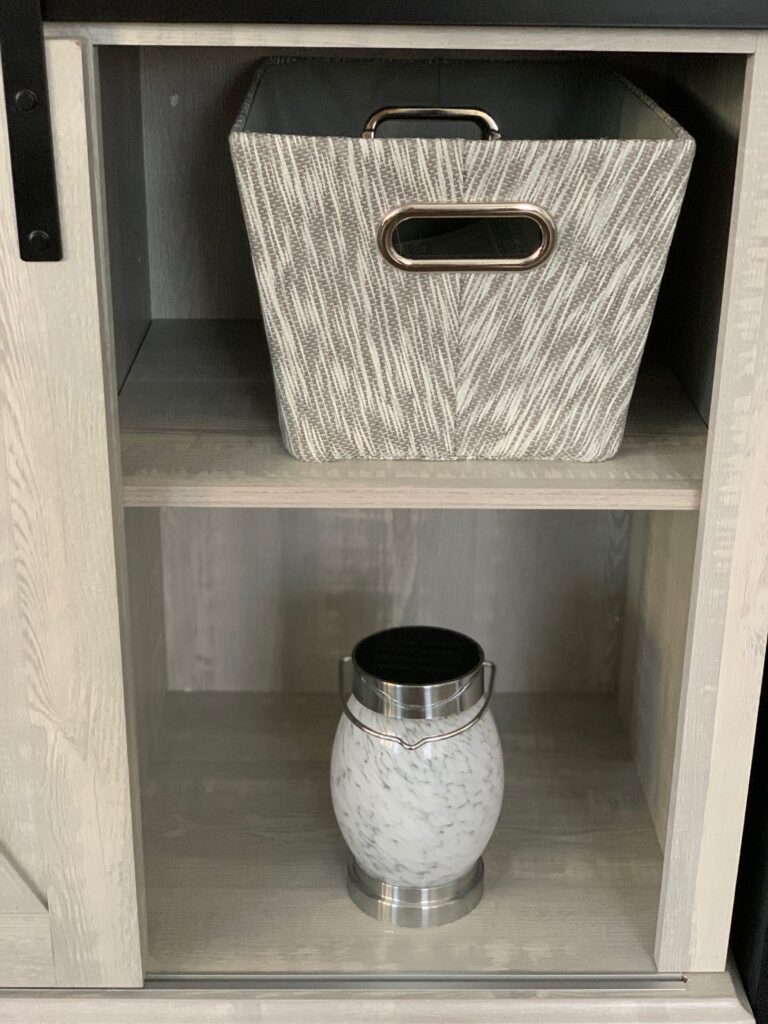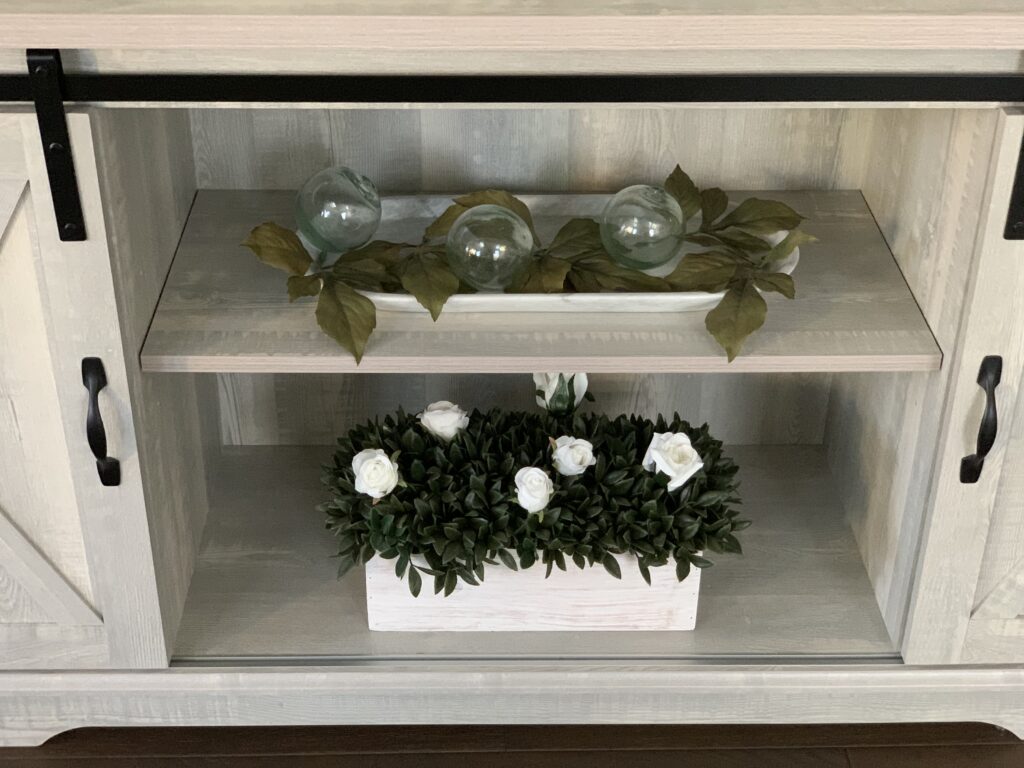 Wall Shelves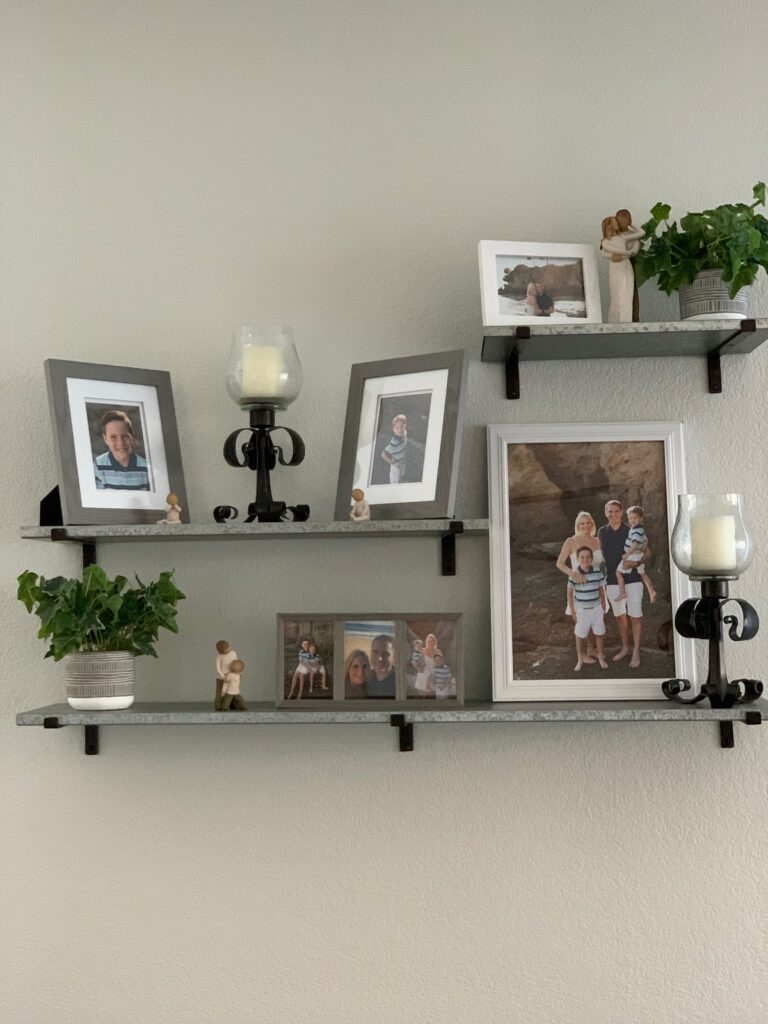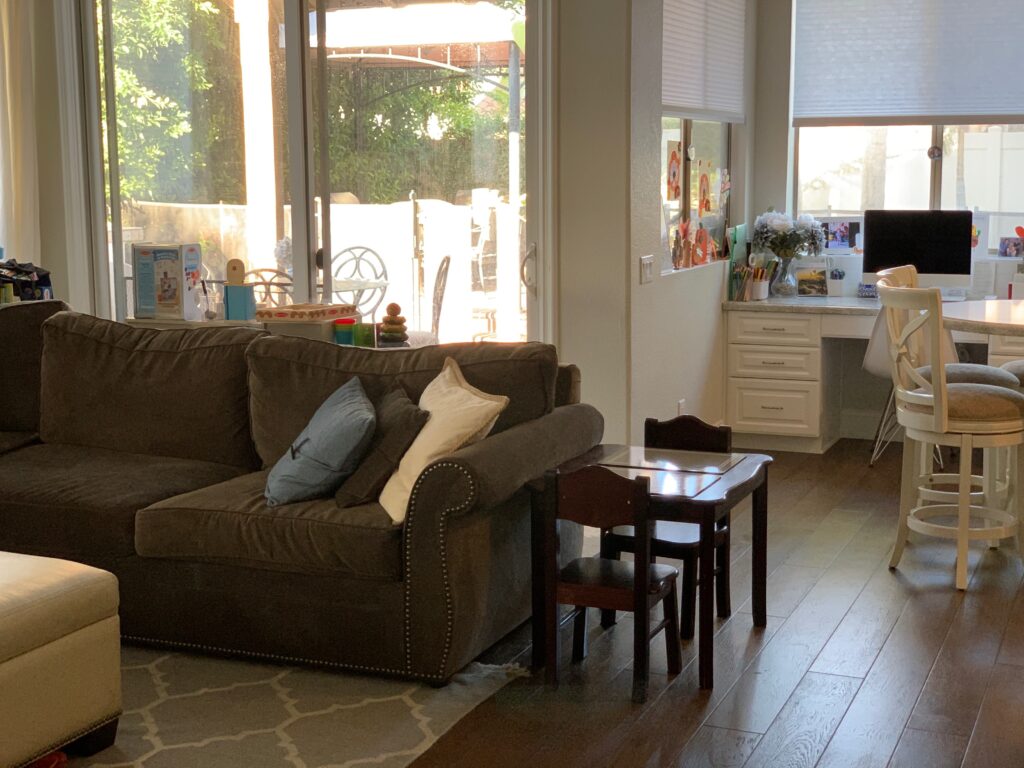 Play area behind the couch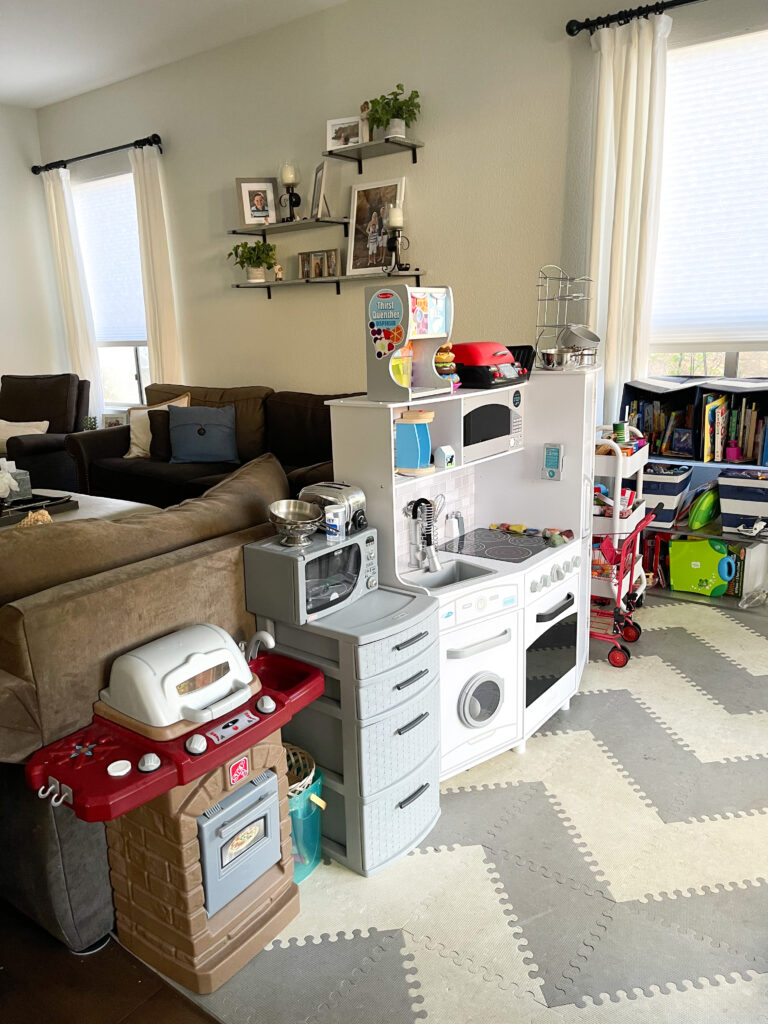 That's a wrap on the home tour of our family room. I tried to link anything that I could still find on the internet but if you have any questions, I'm happy to answer them!