We've officially entered into a new season and I love the SPRING time. New beginnings, flowers blooming, baby animals being born, Easter, and getting my house reset, organized, and cleaned!
The Process
I broke down my house into categories to cover the entire house (minus the garage) you may want to add that in there. Then, I decided to tackle two areas per week to cover a months time. This is a lot of extra to-do's so you may need to space it out and that's fine, the idea is to have your house decluttered and organized before Summer starts. This list doesn't cover a complete deep-clean if that's something you need to accomplish then I would start with THIS list from Pinterest. I wanted this checklist to focus more on the clean-out, organization, decluttering, and revamping the look of each room in your home.
Let's get our homes organized and clutter-free together!
What you need to do:
All of my subscribers will receive a pdf of this Spring Checklist
If you haven't subscribed to be on my email list, you can do so, in the form at the bottom of this post
Follow along with me on my stories on IG

@momwithaplan_

because I will be doing the challenge alongside you and we can hold each other accountable!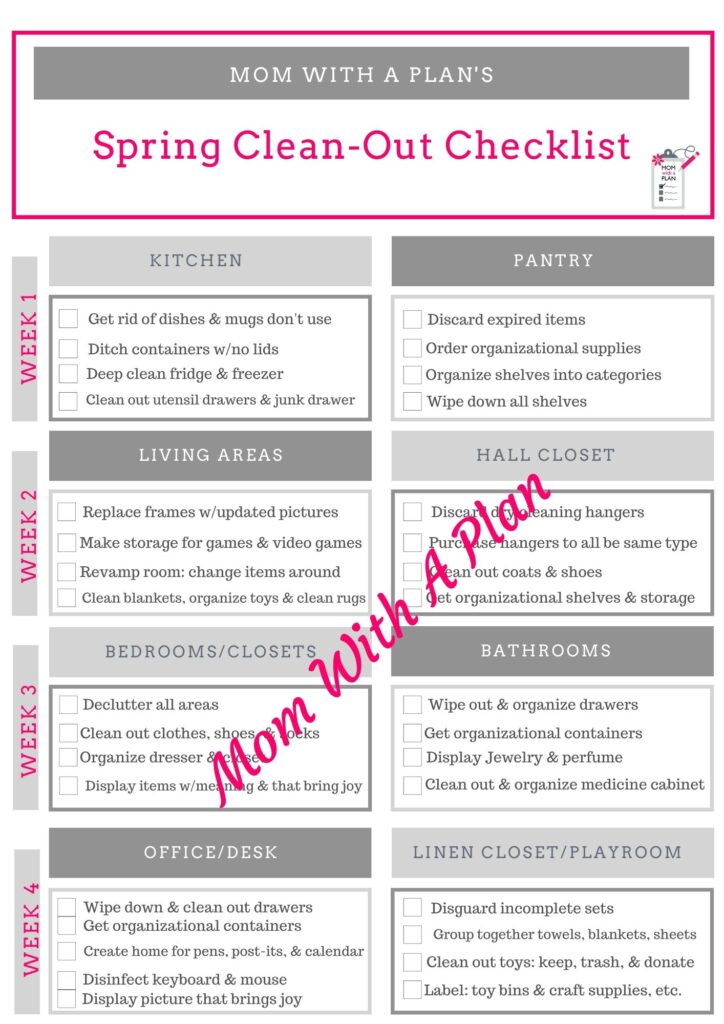 Sign up to receive your FREE printable pdf in the form below. I hope you'll join along with me in this Spring Clean-out!