This post series comes out once a month and it takes a peek into different areas of our home, relationship and life. This month's topic for Let's Look is taking a peek at a Perfect Night In! I love this topic because even though I'm an extravert, I'm also a homebody that loves a fun night in with my man.
In case you missed my last Let's Look! Posts, here they are: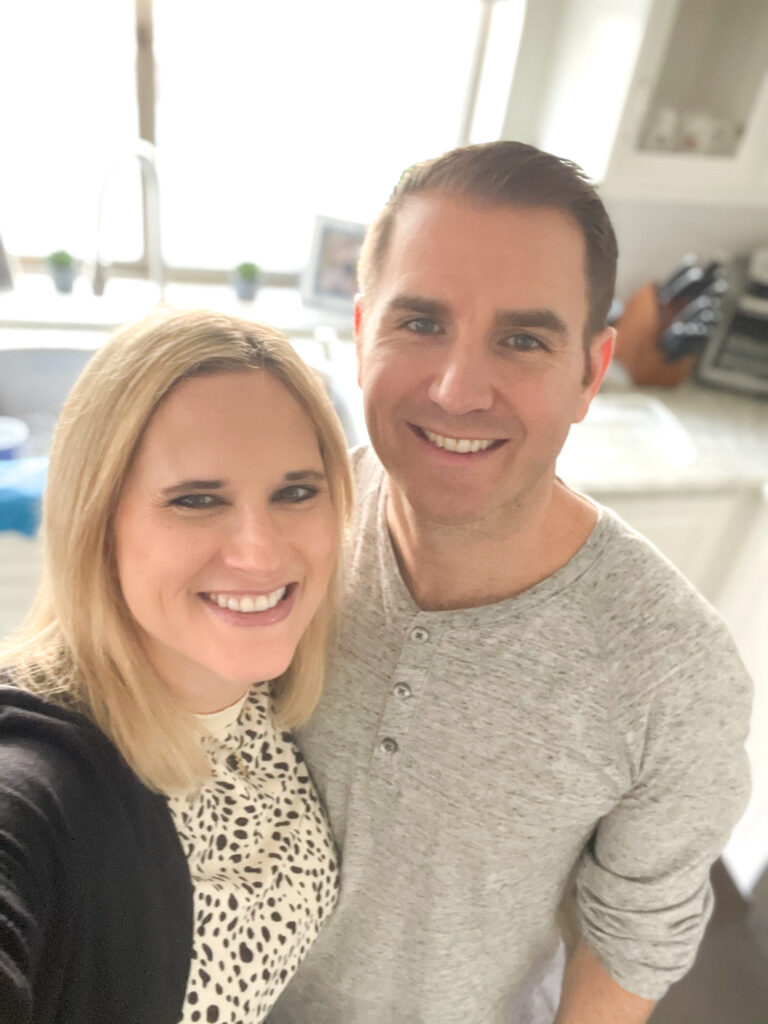 I planned ahead of time what we were going to do for our "date night in". I knew I wanted to include us cooking together. I am the family chef, but that wasn't always the case. Jason and I used to cook together each evening in our beginning years of living together and being married. Life is busy now and he has a demanding job so I've since taken over the meal-planning and cooking.
Agenda for our perfect night in:
Bake a Dessert
Cocktails and Game with Music
Cook Dinner Together
Enjoying our Meal Together and Have Good Conversation
Cleaning up Kitchen Together
Enjoying Dessert
Watching a Show
We started our date earlier in the afternoon. We didn't have a sitter for the boys so we knew we needed to work around also tending to them. This plan worked out great because the boys were playing outside with friends and we were able to bake and do the cocktails and game together without any interruptions.
We baked Creamy Mint Brownies!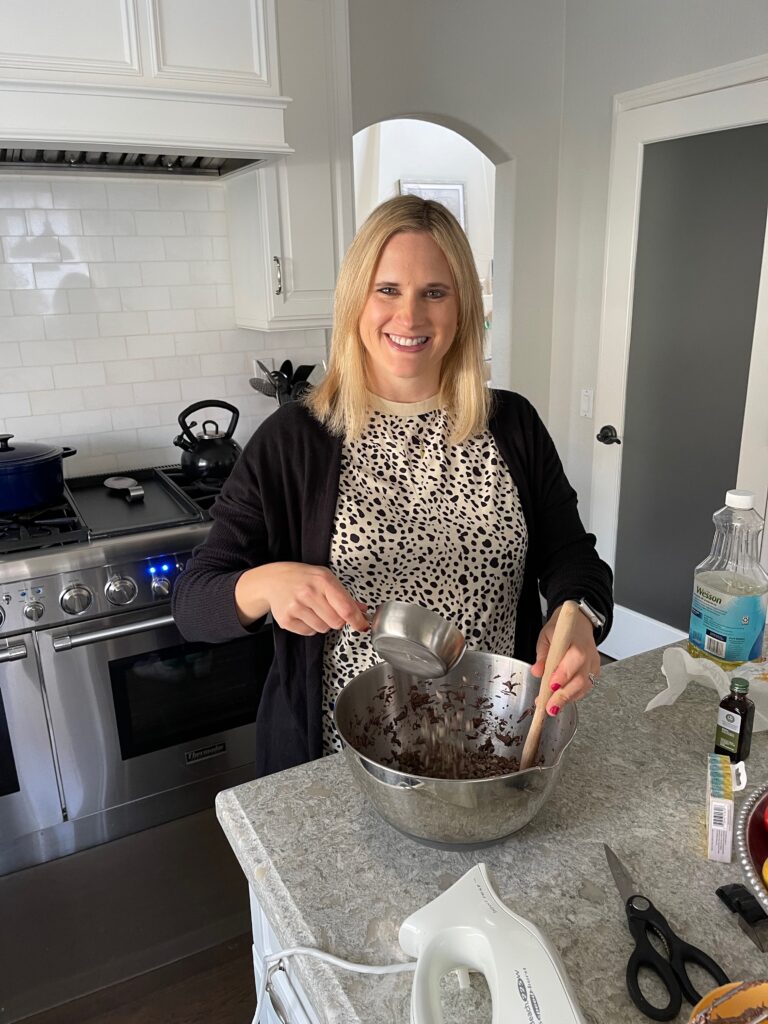 Baking is not really our forte but I wanted us to enjoy a sweet treat. I kept it pretty simple and in honor of St. Patty's day around the corner, I decided on these brownies you can find the recipe HERE. We thought the peppermint extract was too much mint, so I would recommend not adding it to the frosting.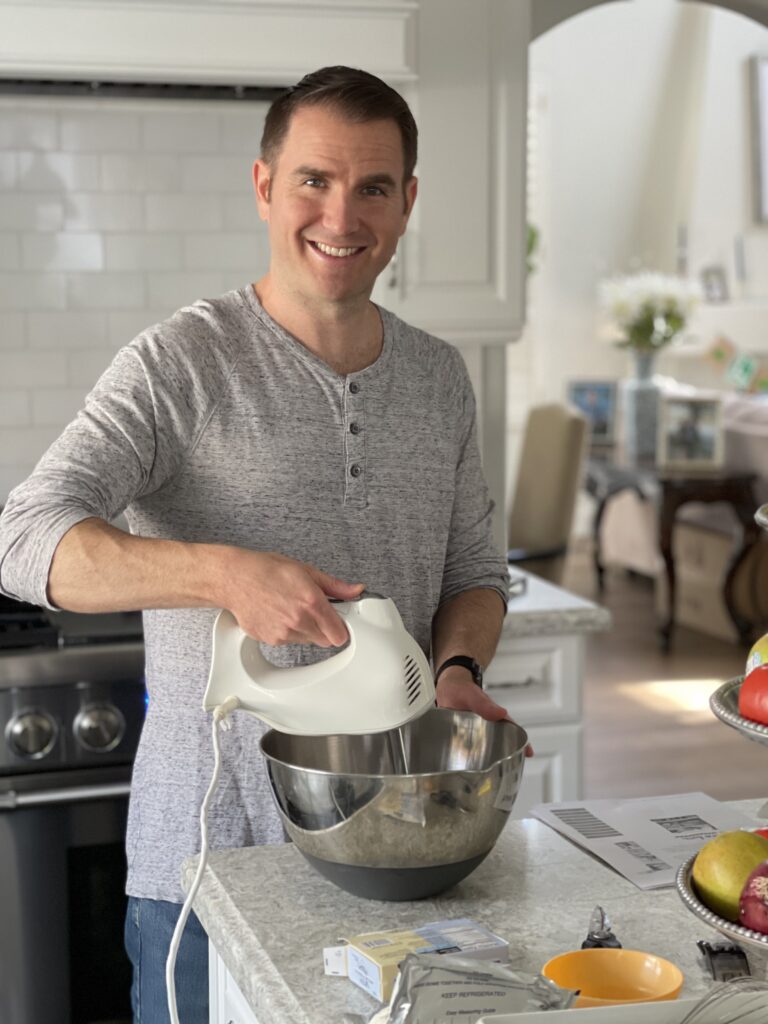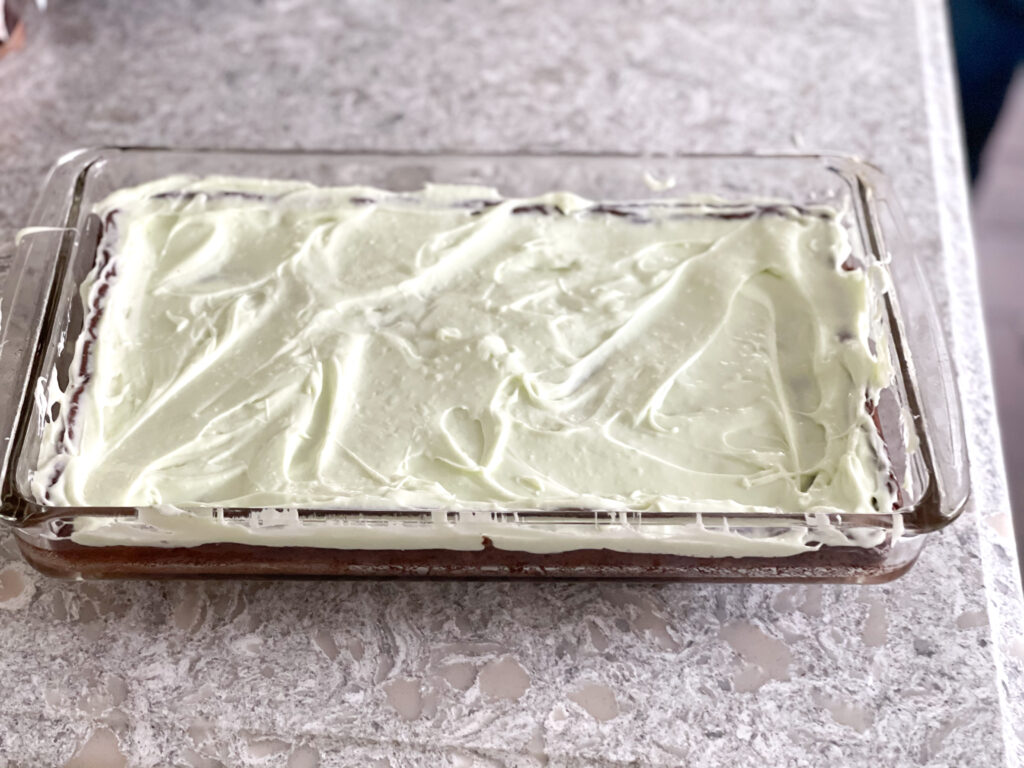 After making the brownies, they only needed to cook for less then 20 minutes but we needed to wait until they were completely cooled before adding the frosting. So, as they were baking…Cocktails began flowing!
Cheers to our fun night!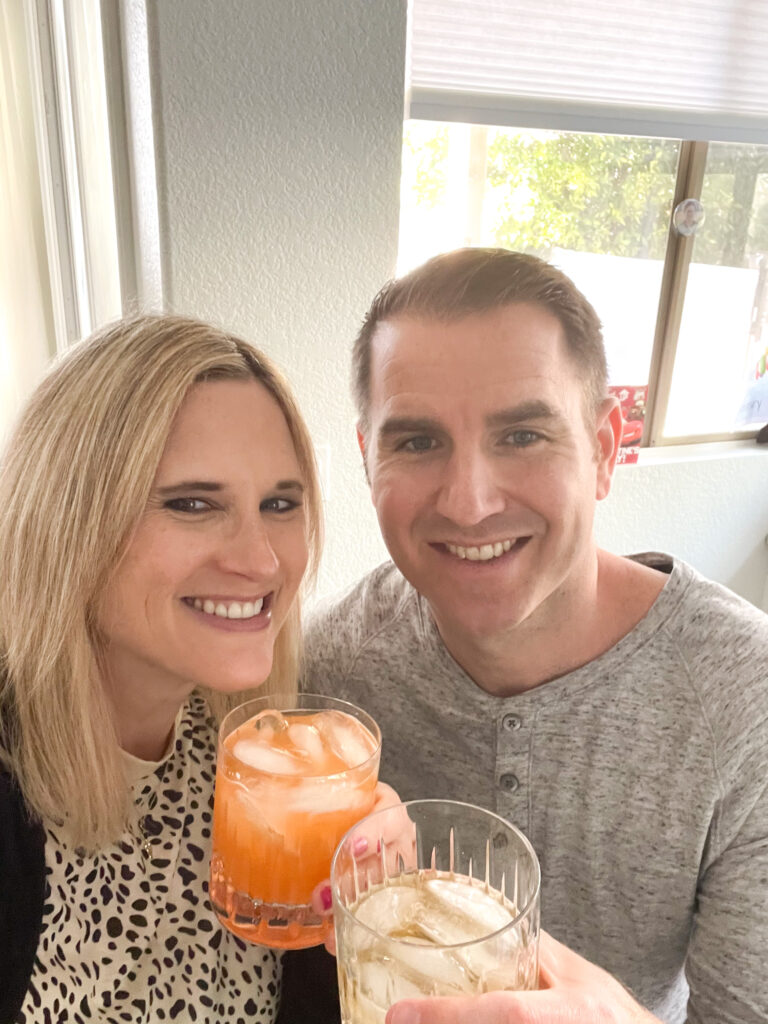 The game I planned was one that I purchased for Jason for Valentine's Day. I got it from the paper source and it's called "The Couples Quiz". It consists of 4 different types of questions that range from, brain-bending anagrams, word play, true or false, and 'about me' questions. We played every single card and had a fun time full of laughs.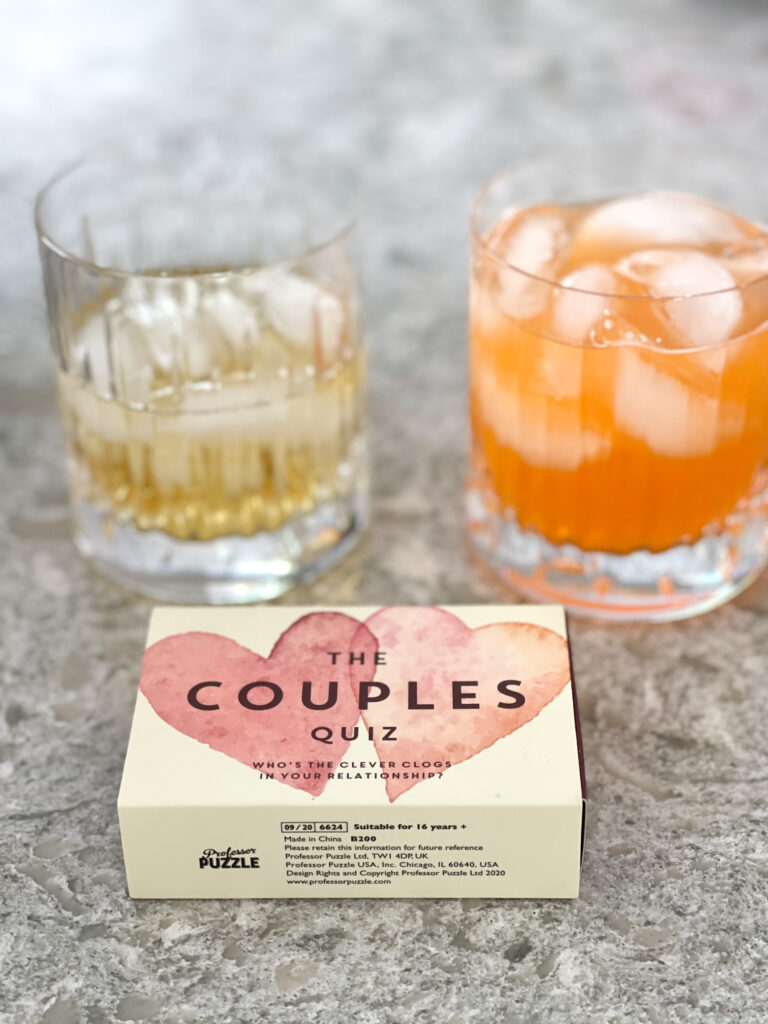 These looks on our faces make me laugh, LOL!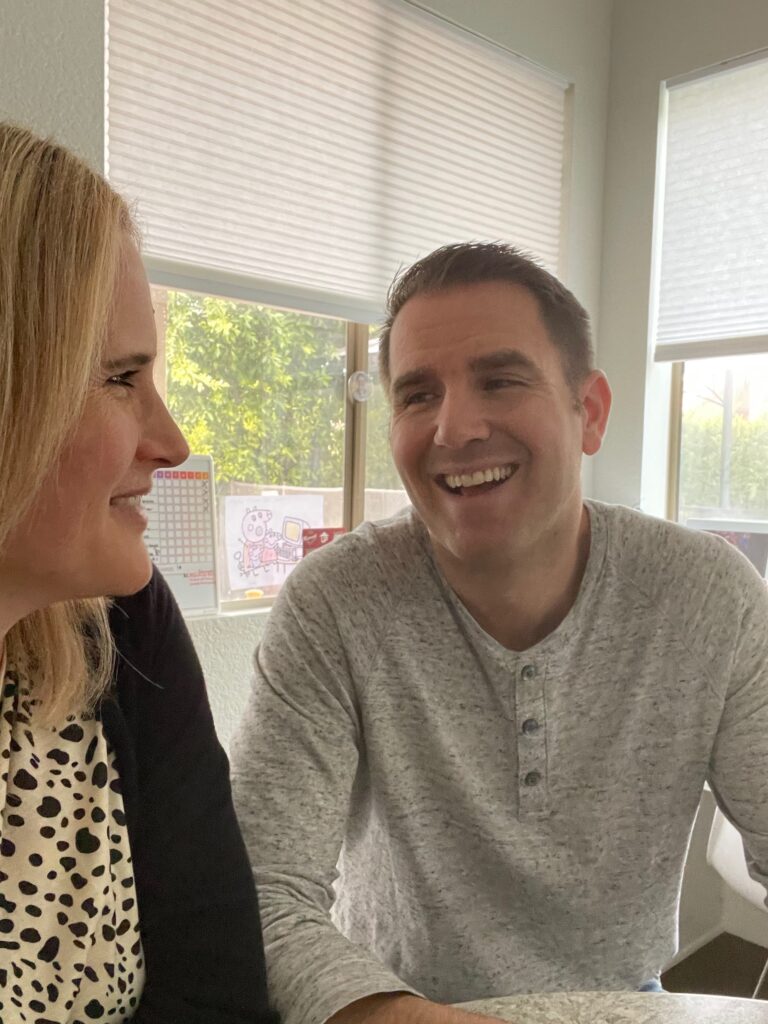 Here are some examples of the different types of questions.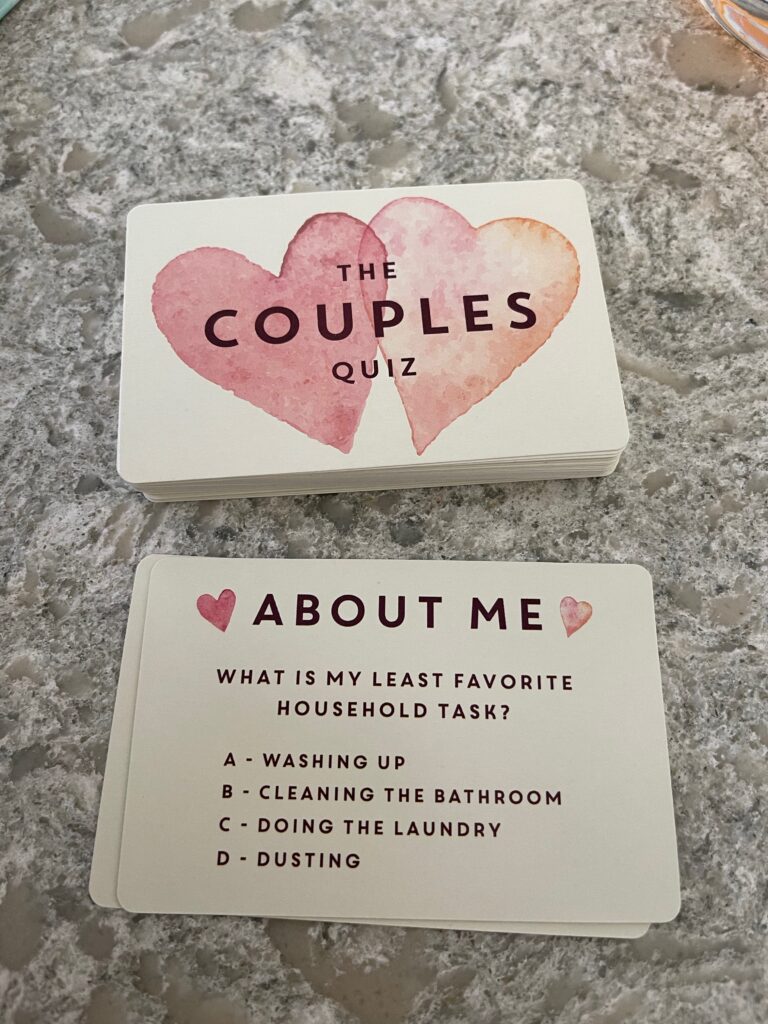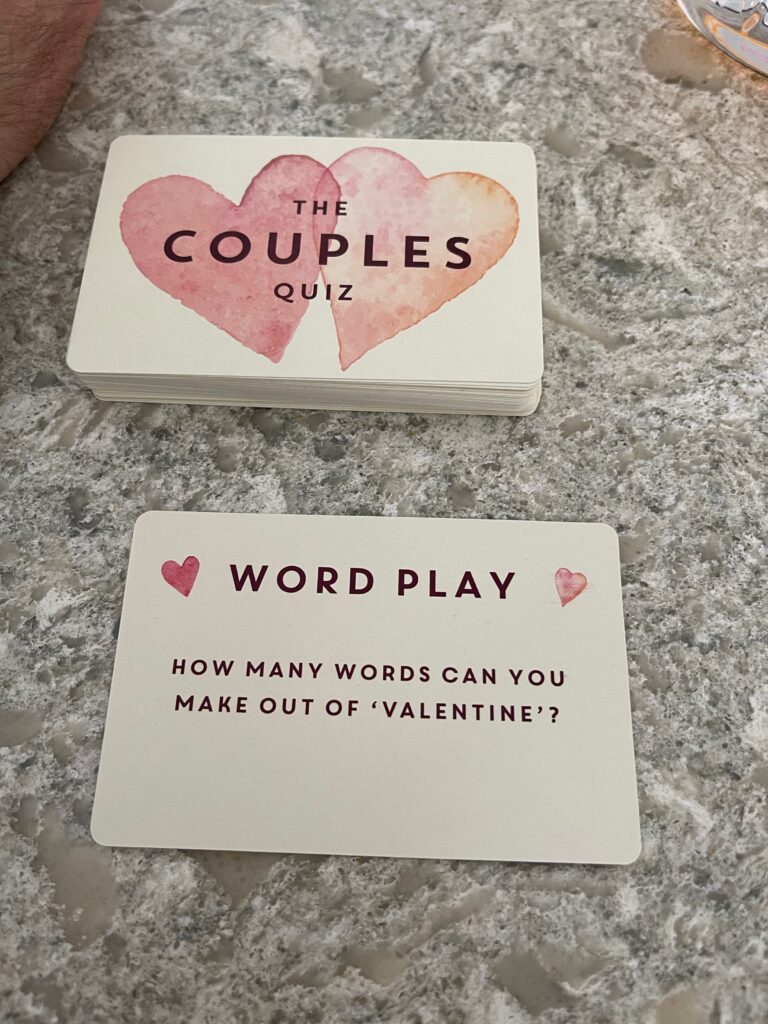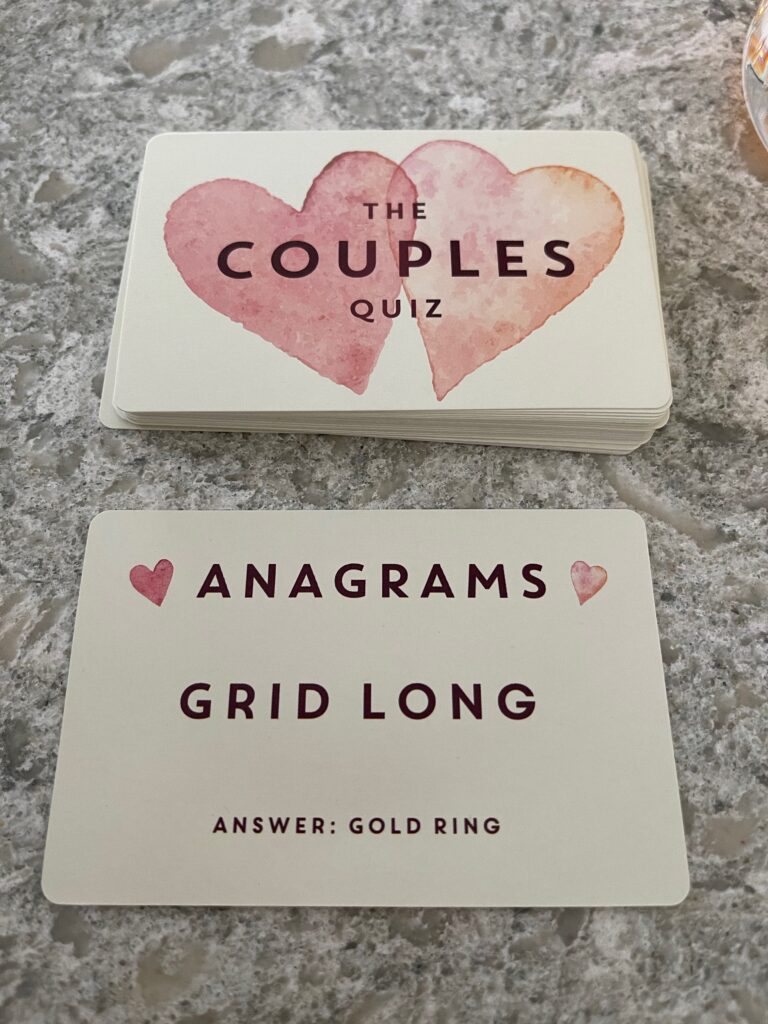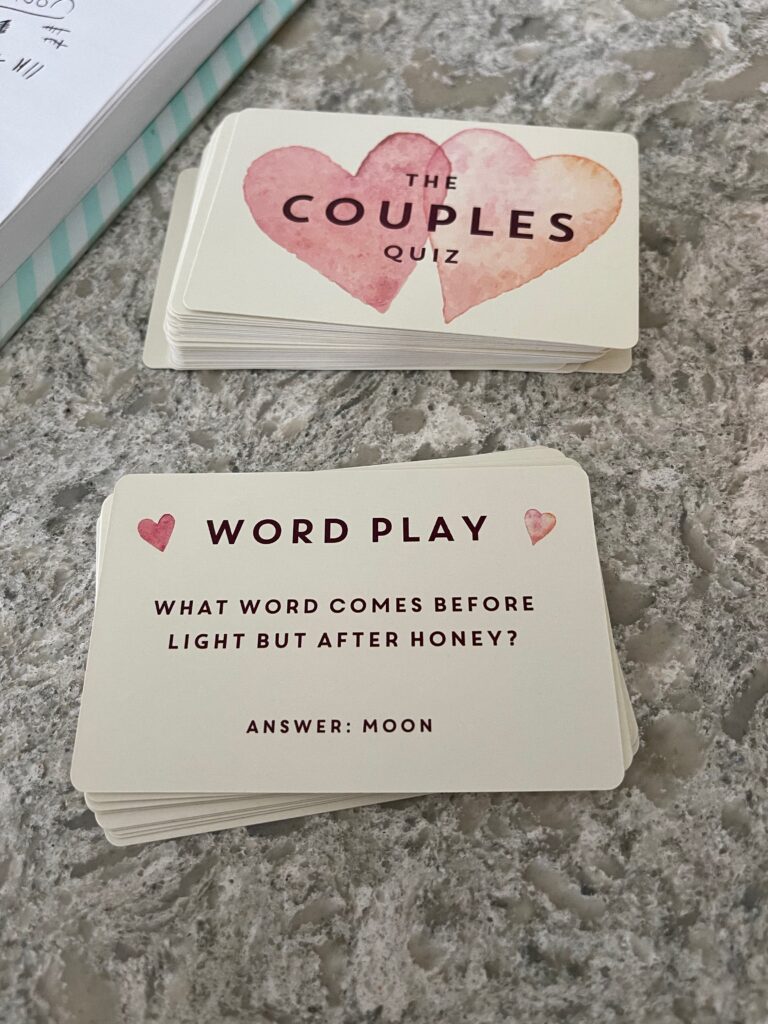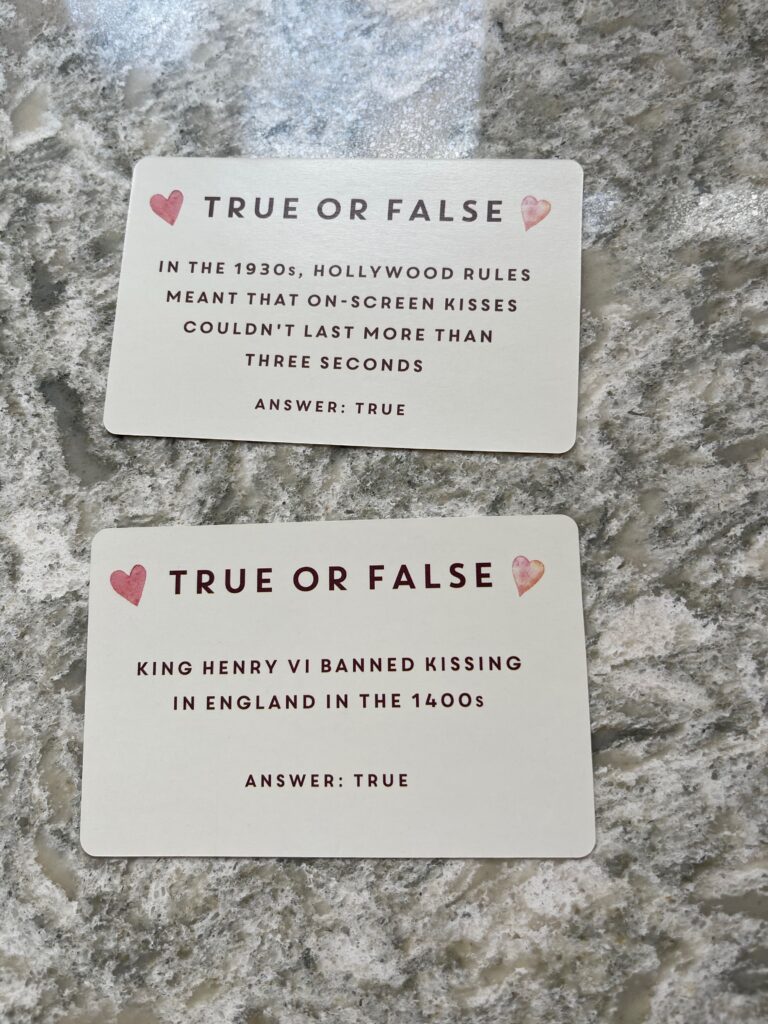 To make the game interesting and because we like being competitive with each other, we kept score. We chose the prize to be that the loser had to do a task that both people didn't want to do, we went with, having to call the trash company to set up a big trash pick up and call a donation center to pick up items that we are donating.
Every card answered correctly, you earn a point. The tricky thing is on the cards that were titled Word Play, where you see how many words you can create with the two words given, you receive a point for every word you come up with in under 60 seconds. Well, Jason got several of these cards, plus he's better at this than me and well it led to this final score board…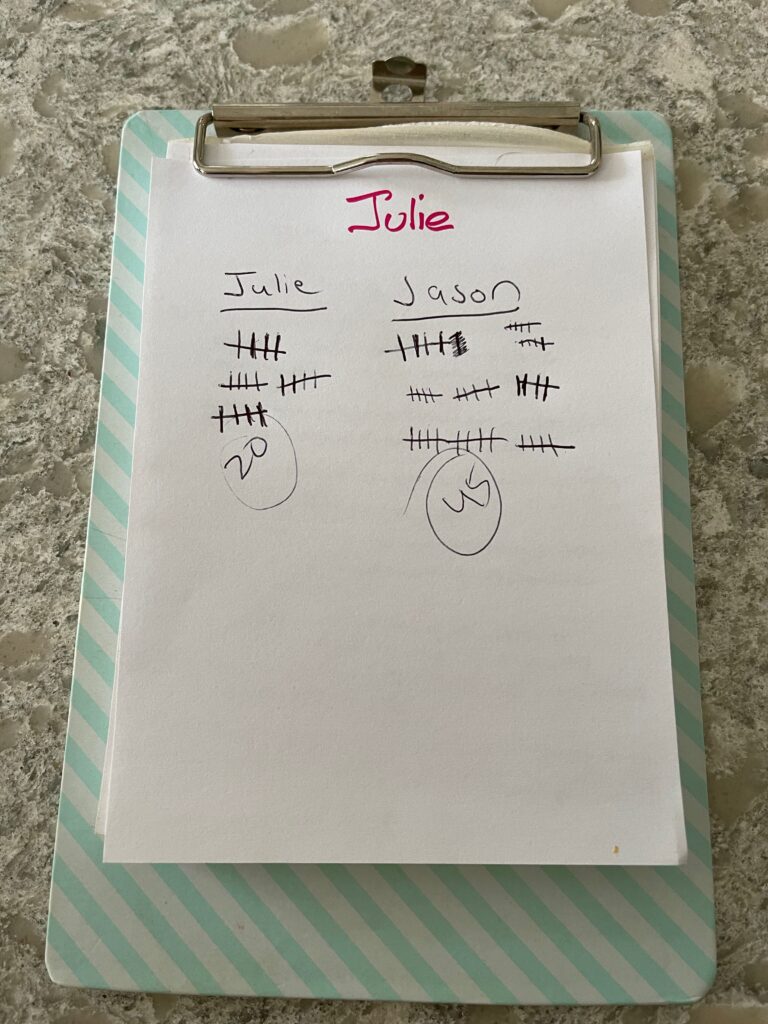 Yup…I lost, womp womp! I hate losing and now I have two dreaded tasks to complete…que crying face emoji, LOL!
Next up was making dinner, we kept it simple and went with turkey tacos. I failed on the taking pictures of this because I was distracted with the kids, lol. But we did enjoy cooking together and working as a team. The tacos were delicious!
We enjoyed our dessert while Jason felt proud and victorious with his victory against me and not having to do those tasks that he was originally supposed to do. Can you guess who came up with what the winning prize would be?!?! Well played Jason, well played!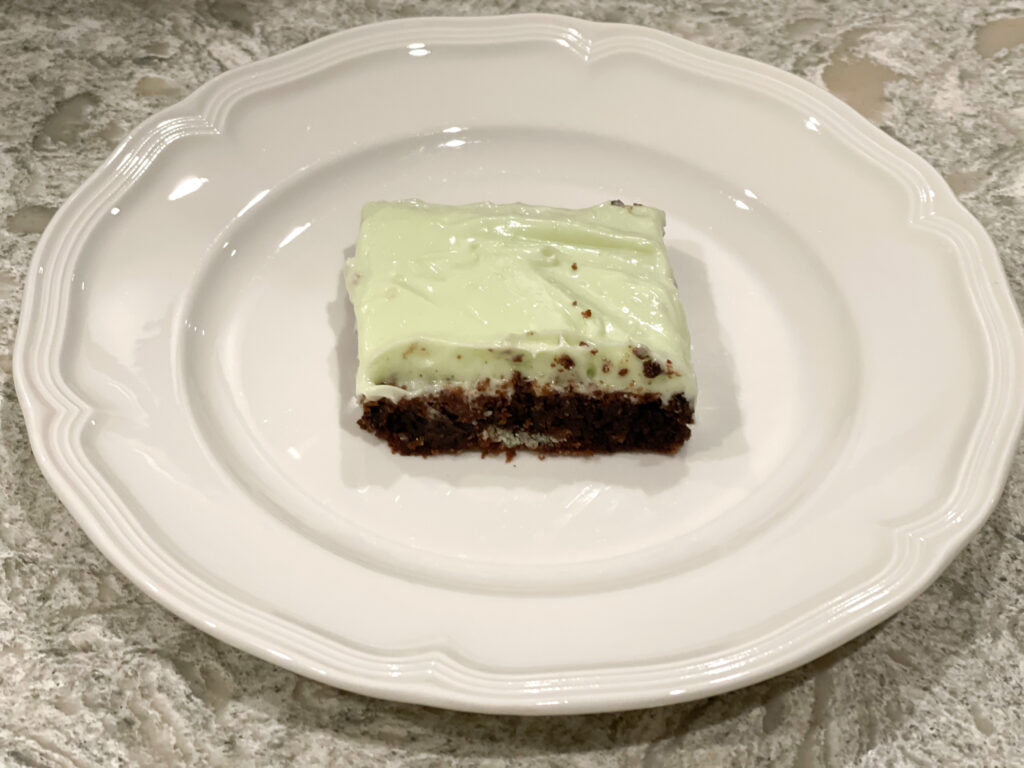 As you can see I'm already in my comfy pajamas and ready to relax!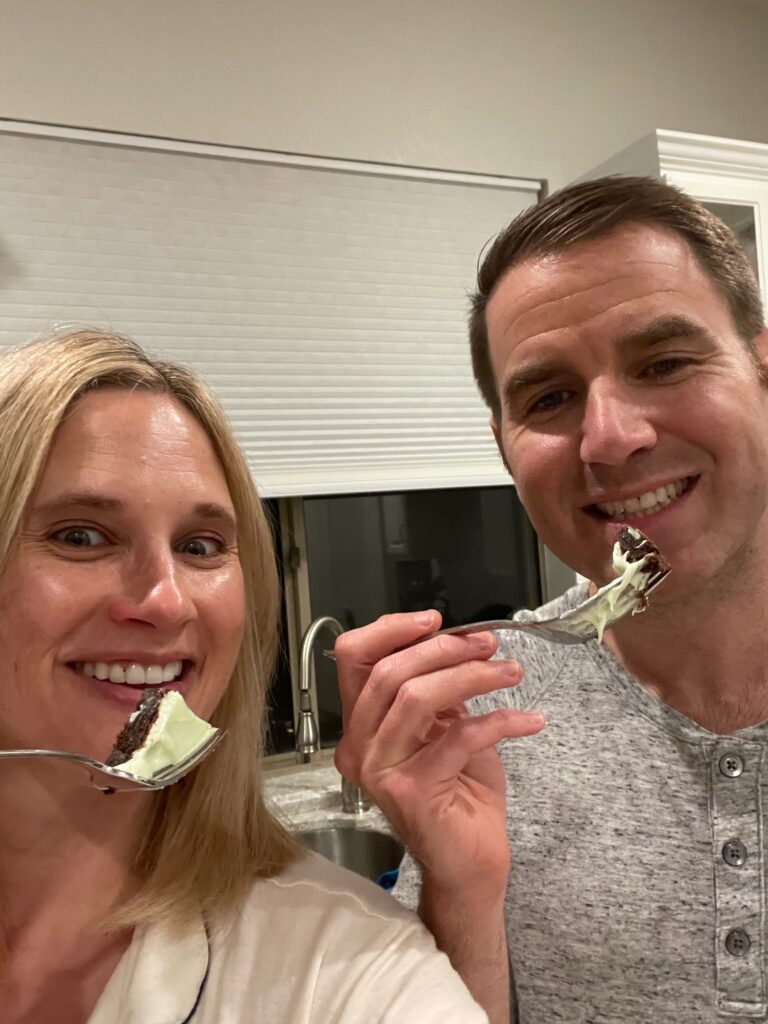 After dessert and putting the boys to bed we snuggled while watching a few episodes of….Ted Lasso!!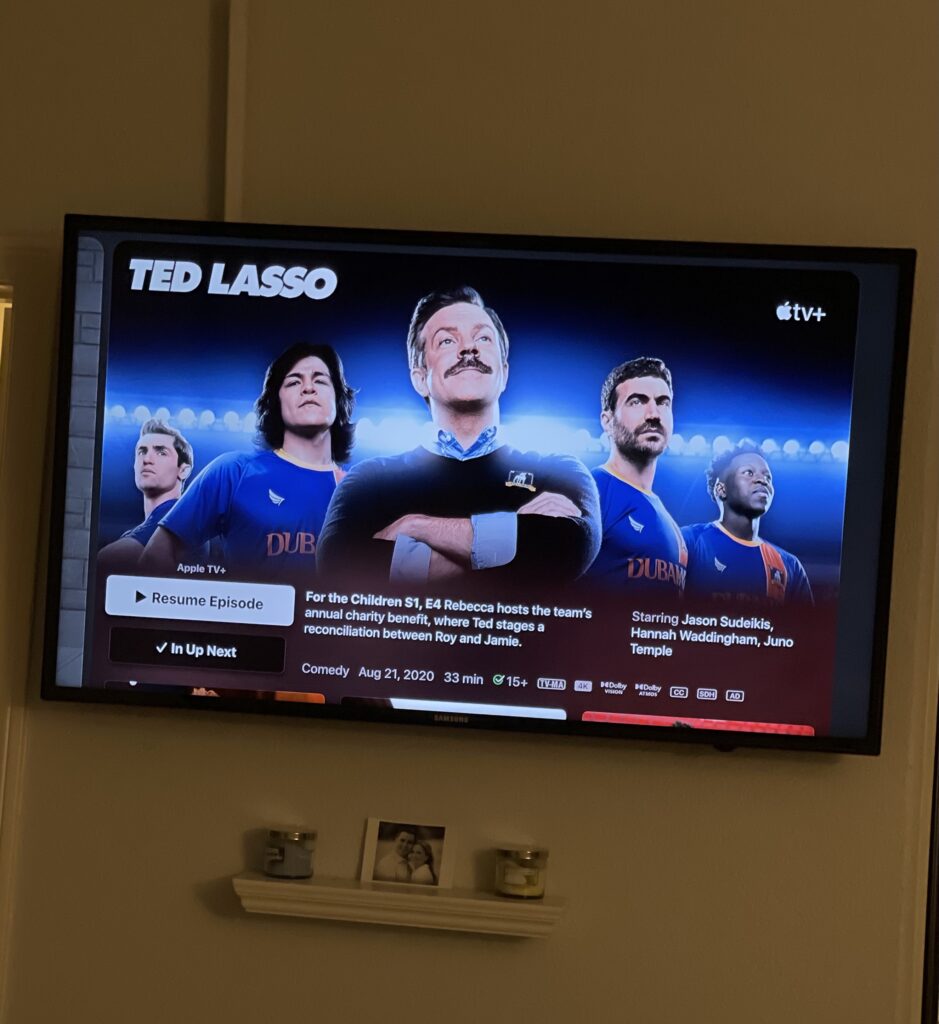 Have you seen this show, yet?? We just started watching it and are really enjoying it. It's funny and you gotta love, Jason Sudeikis from Saturday Night Live. Go check it out!!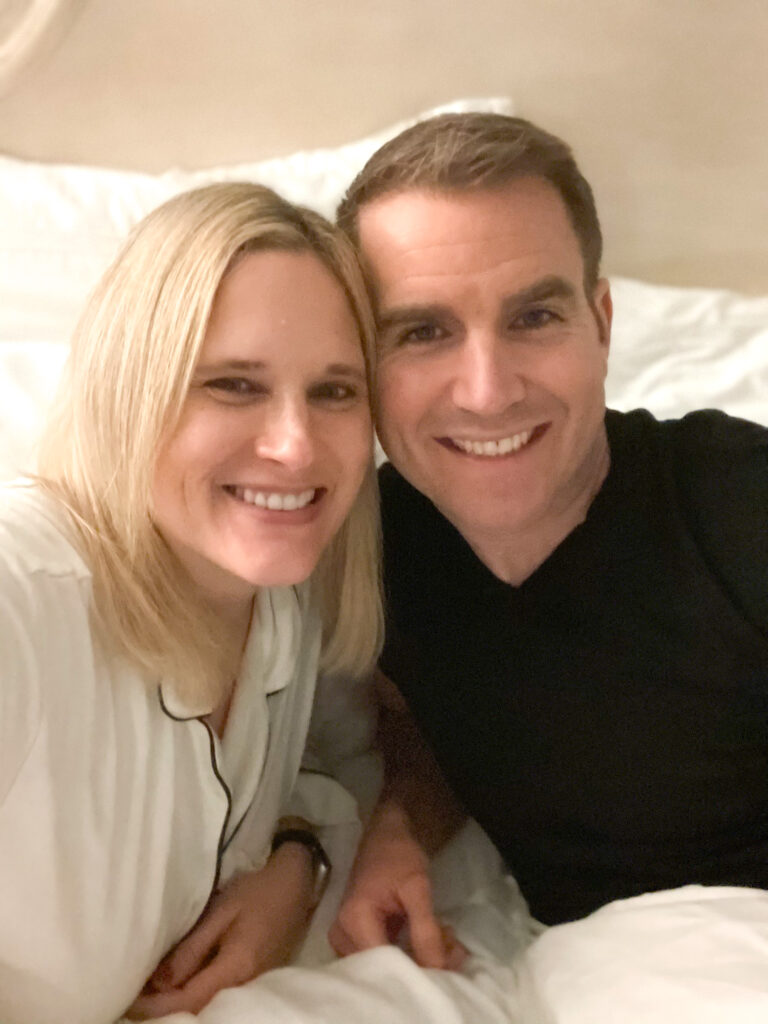 Date Nights in don't need to be anything crazy. But with a year like we've had, I think it's very important to be intentional about scheduling in time together. Changing things up from the regular old night routine, gives you something to look forward to and creates fun meaningful moments.
I'll be scheduling our next date night soon and we'll be using the book that I got Jason for Valentine's Day, called The Adventure Challenge. I'm so excited to go on this dating adventure together to spice up our dates and have some mystery in what we're going to do each time. I highly recommend checking out The Adventure Challenge!
Next month on Let's Look! I will be giving you a peek into my fridge and pantry. I'm already adding in a few new organizational items so I look forward to showing you the final look!
Thanks for reading along today! Keep your eye out for tomorrow's post on Life Lately!
XO