Happy St. Patrick's Day from Mom With A Plan!
We had a great week full of fun activities, play dates, Luke's first friend sleepover, a date night at home and celebrating St. Patrick's Day!
Let's take a look at our Life Lately…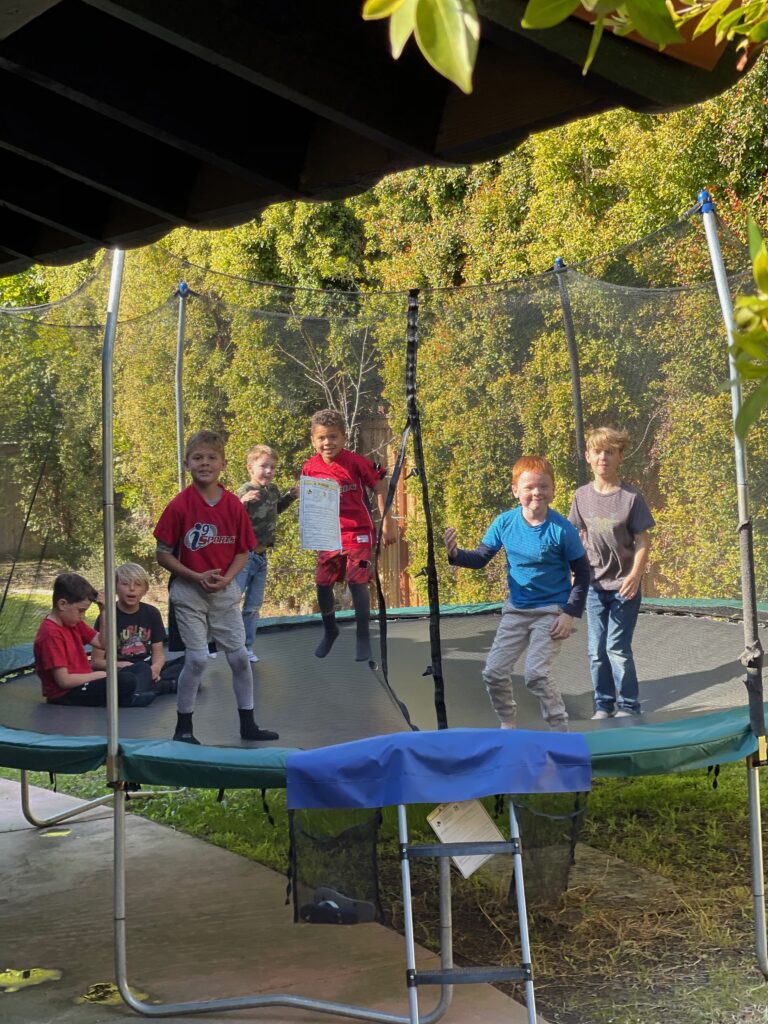 I didn't get a ton of pictures of Luke with his buddy Ryland but boy did these boys have a blast together on their first sleepover. On both Saturday and Sunday they were bouncing back and forth between all the kids houses in our neighborhood, living their best life!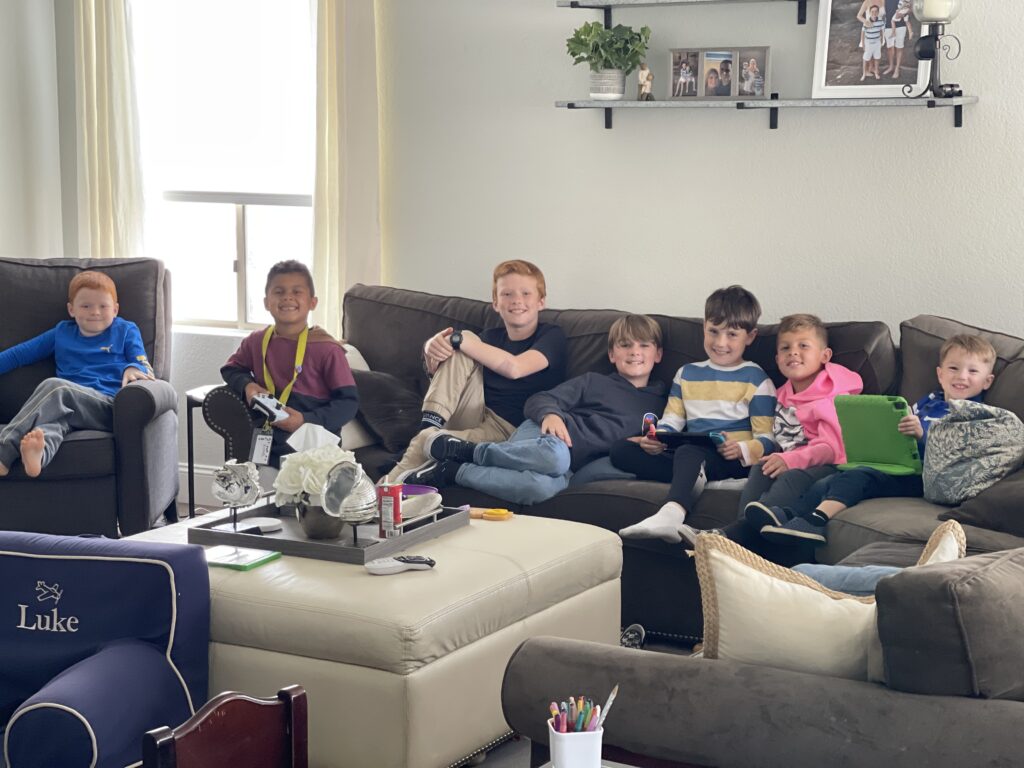 On any given day this crew is hanging out together and there is still 3 of the boys missing in this picture.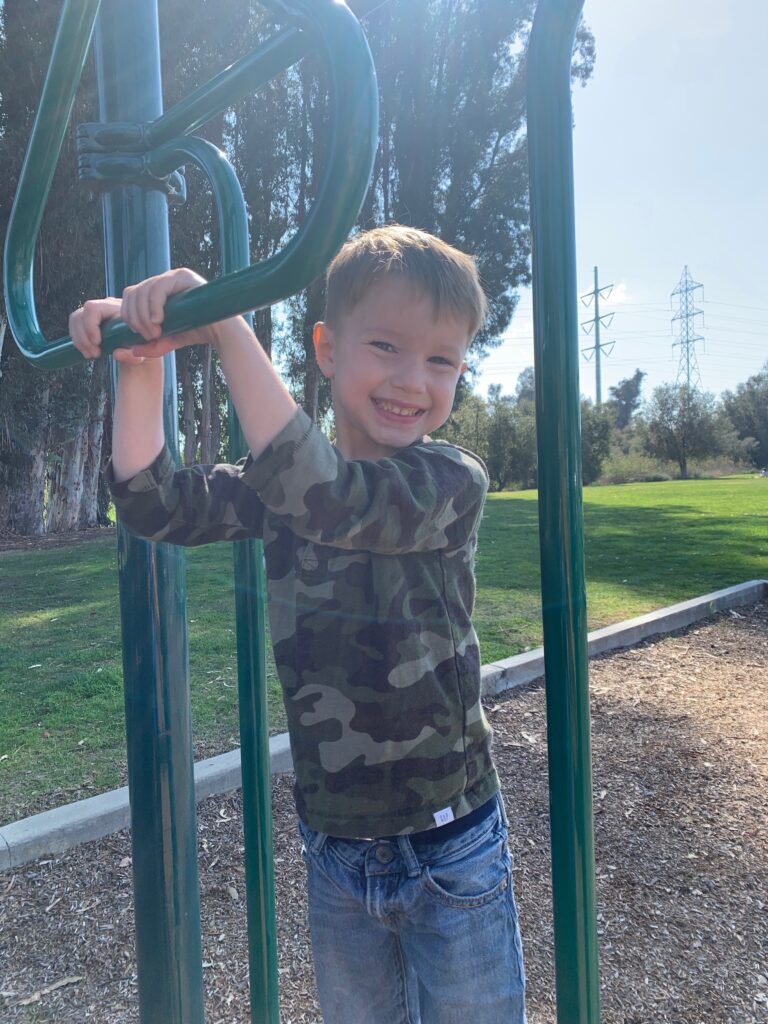 On Saturday Tyler enjoyed some alone time with his dad. They went on a bike ride together, visited parks, and played soccer.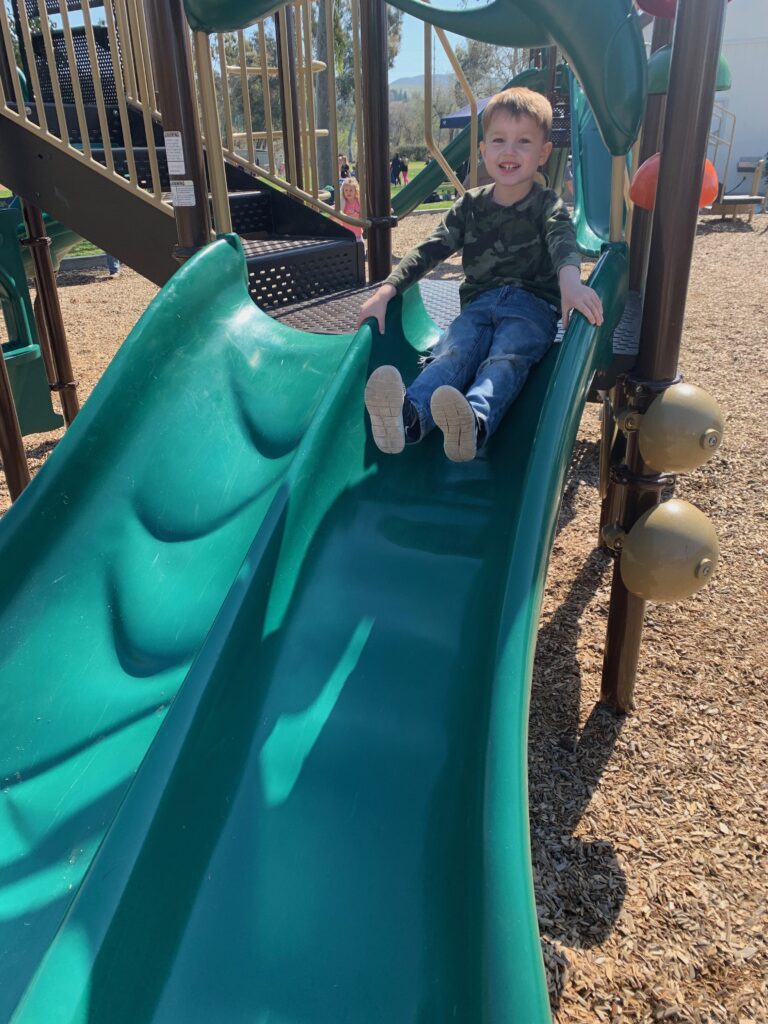 On Sunday, we went to our neighbor's birthday party for their two girls, Maddie & Isabella. I gotta say it was so nice visiting with other parents, having good conversation and watching the kids have so much fun. They had a princess bounce house, cotton candy machine and made jewelry. Although, my boys didn't make any jewelry, I wasn't surprised.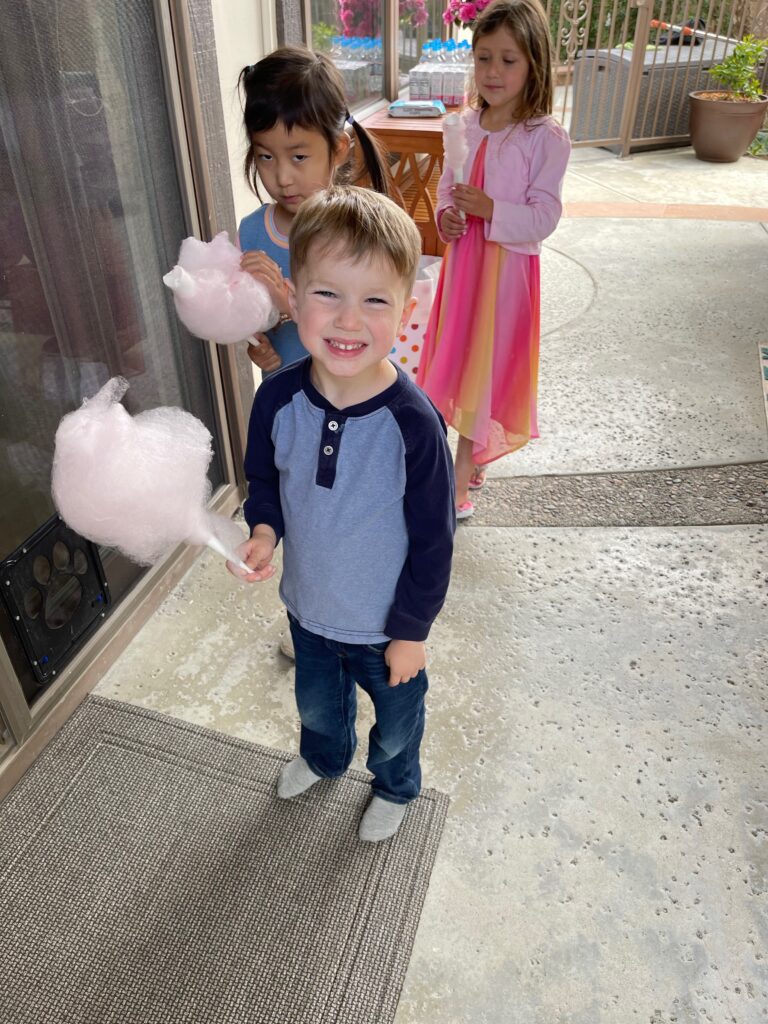 Luke with his buddies, Kai & Braxton!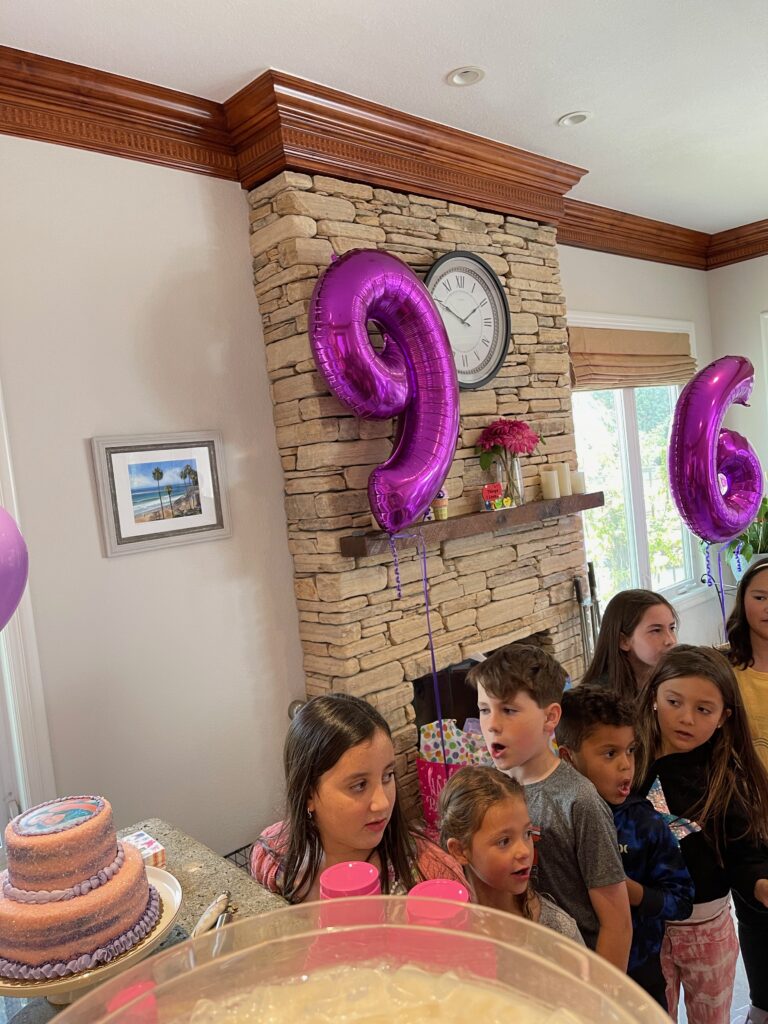 Luke is definitely eyeing that beautiful cake, LOL!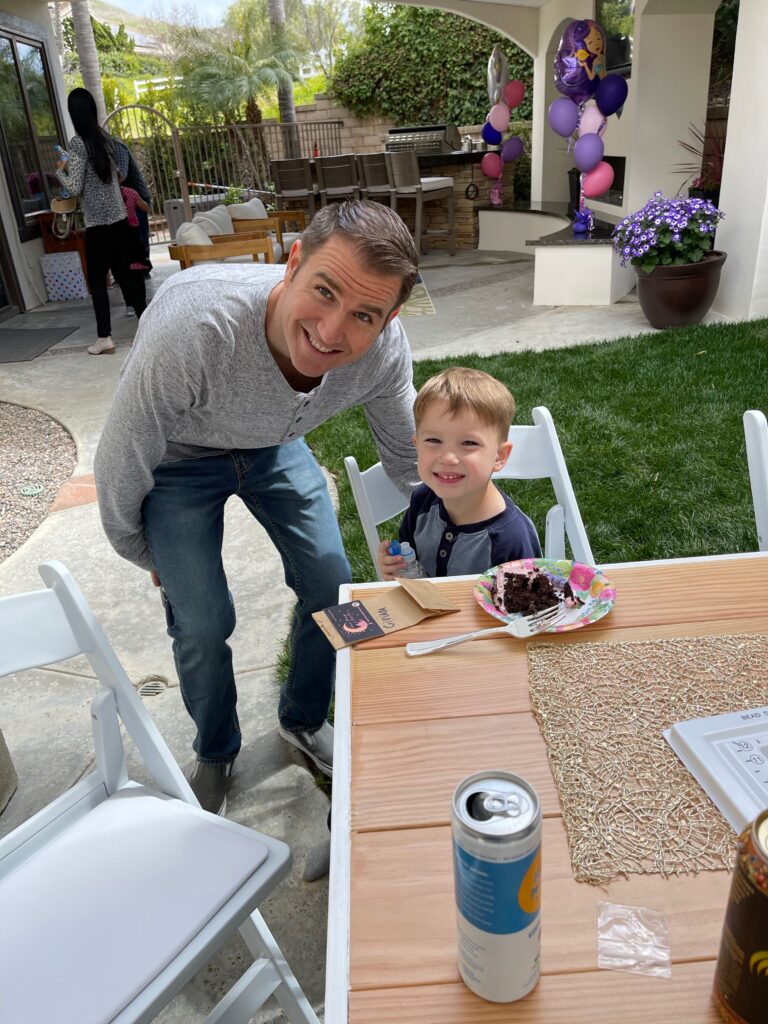 In the afternoon, Jason and I enjoyed a date-night-at-home together! You can read all about it from my post yesterday, Let's Look: A Perfect Night In.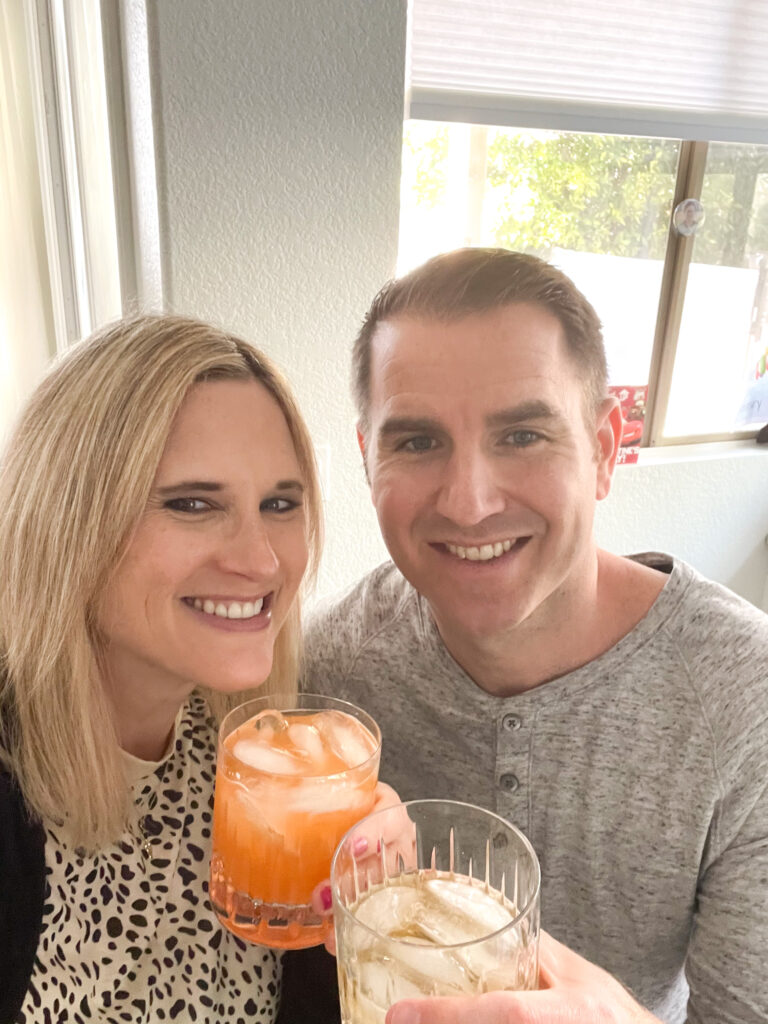 Tyler's wonderful, organized, and creative teacher, Mrs. Annemarie started sending home themed activities you can enjoy with your child. This week's was all about Pirates. We read two books together and played two games!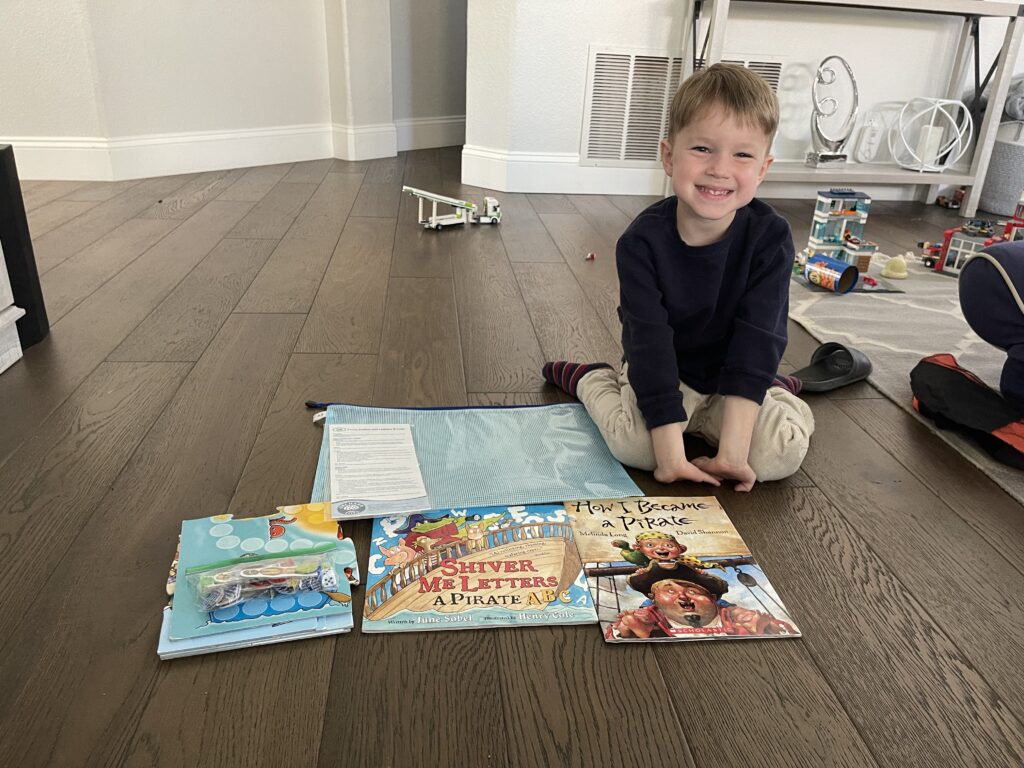 Love this special time with Mr. T!!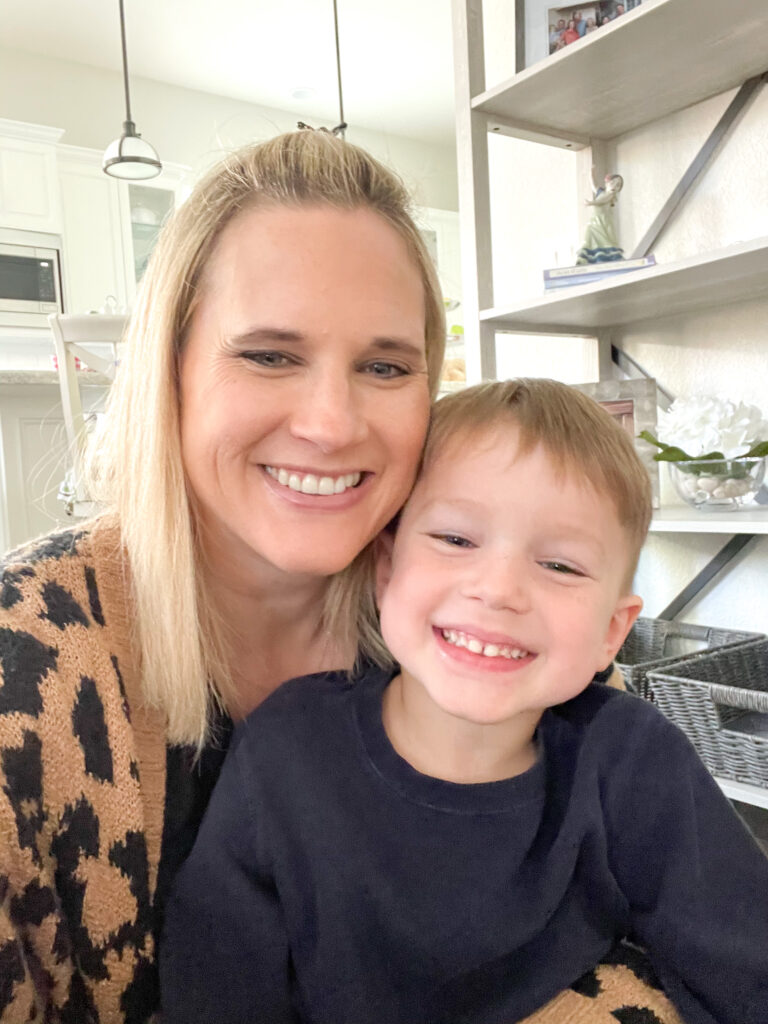 The first game was a play on shoots and ladders but with ladders and snakes.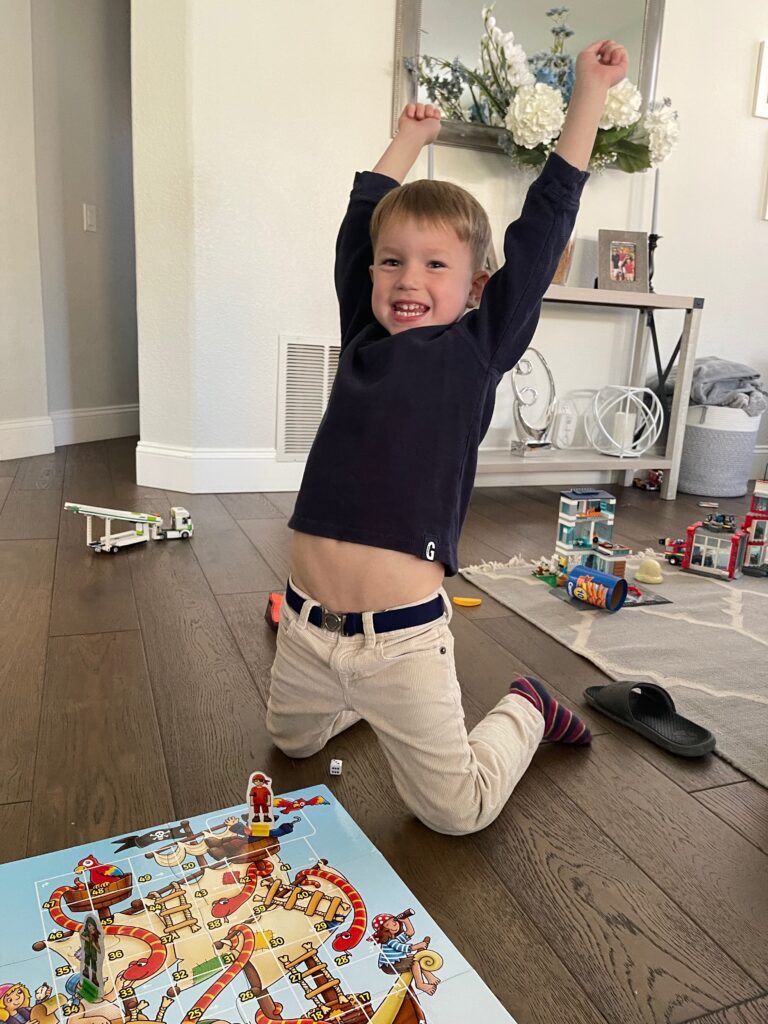 Tyler WON, YES!
The second game was a play on the game Sorry, but you needed to get all your color circles to the pot of gold.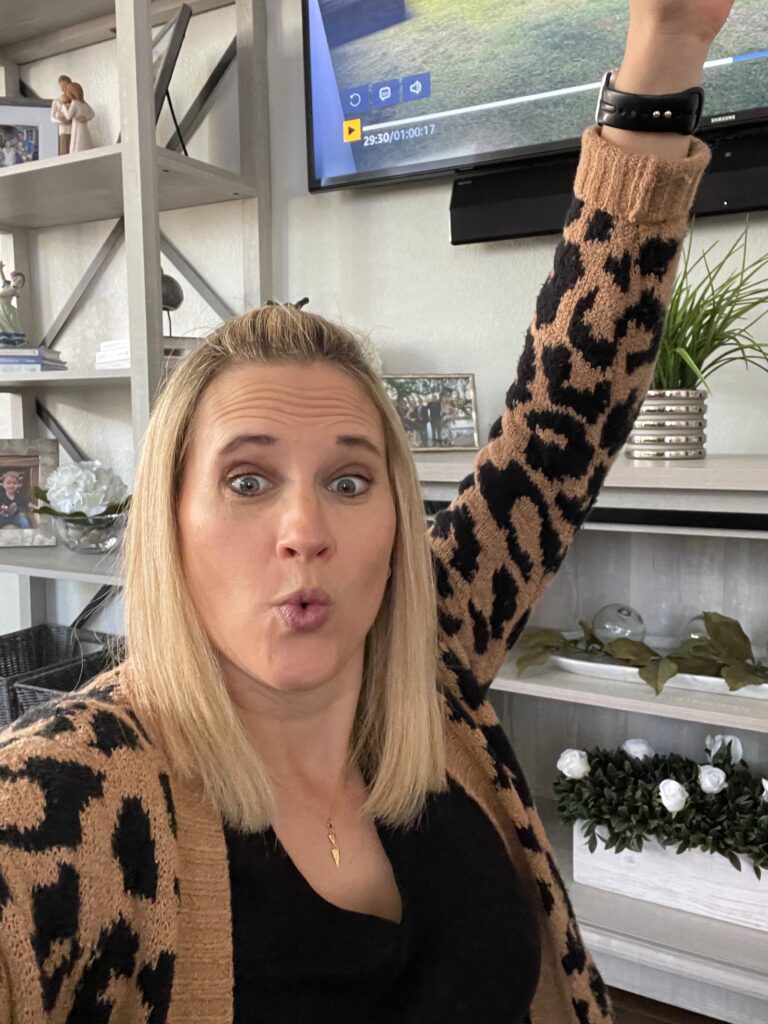 In this family we play competitively and mommy won this one!
St. Patrick's Day, Fun!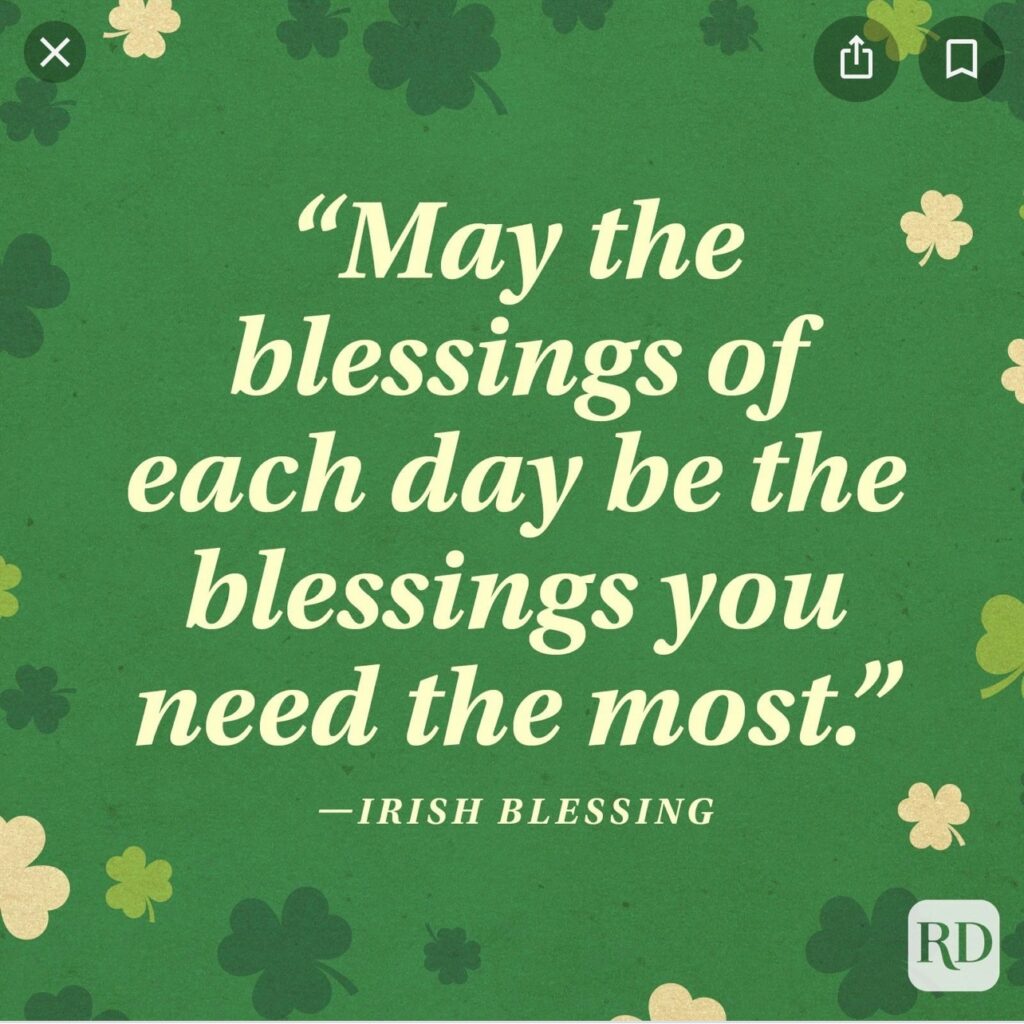 Tyler colored these themed St. Patrick's Day print outs.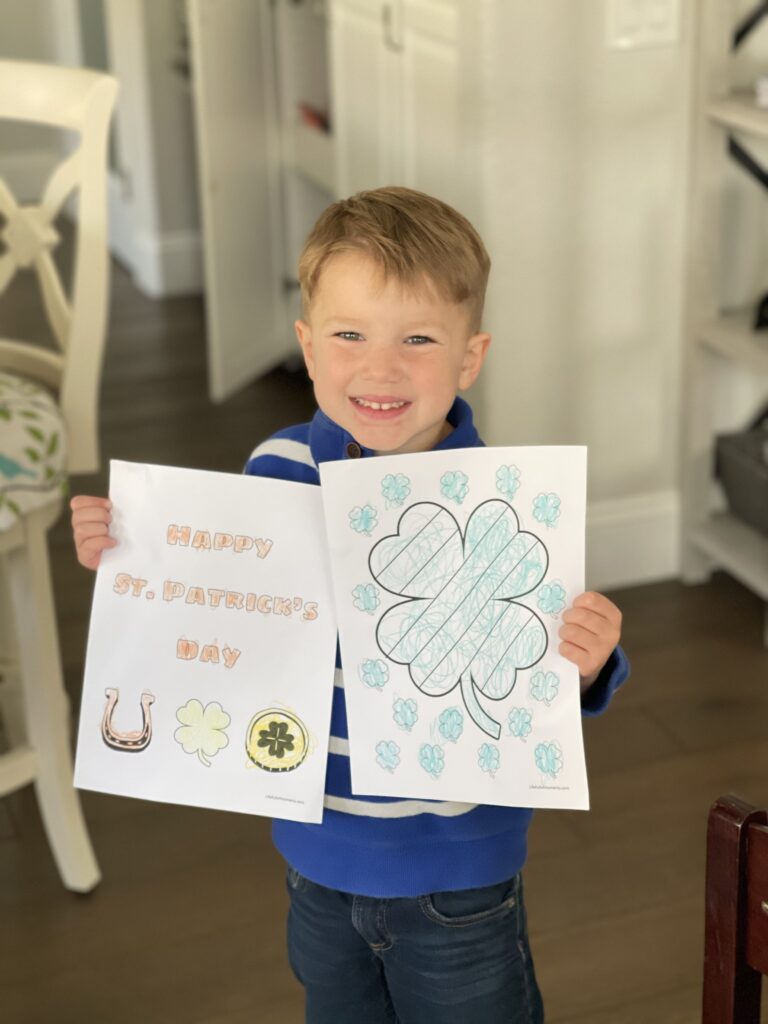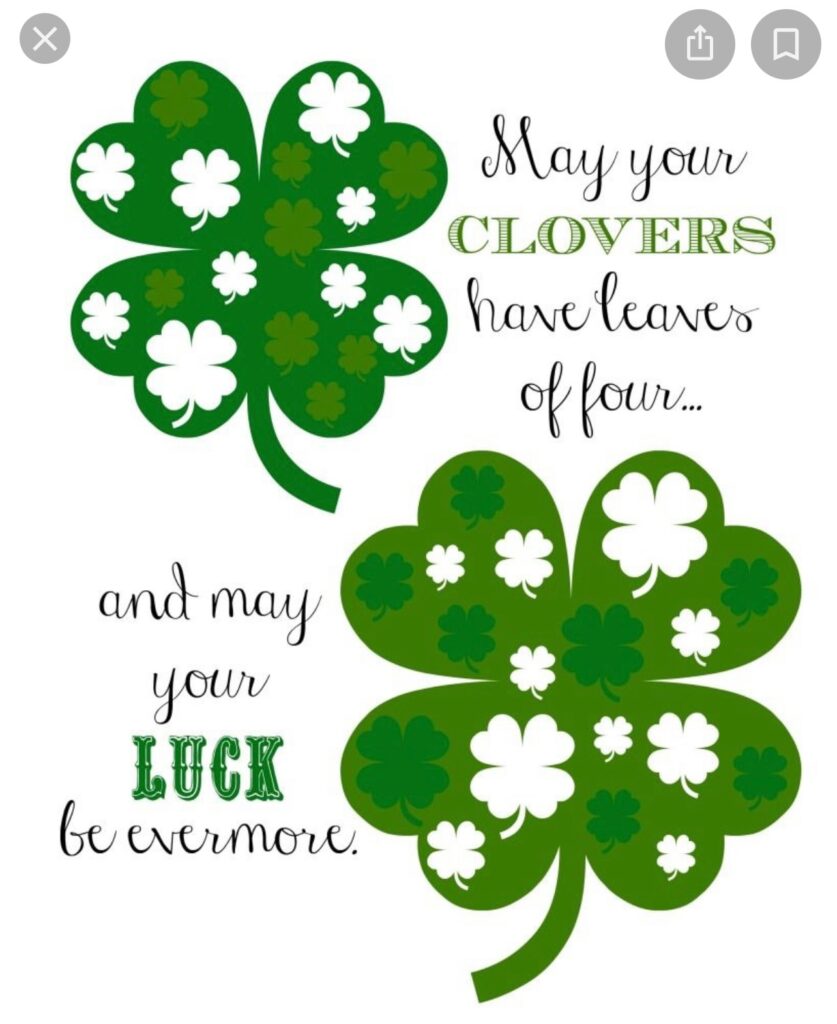 My OOTD for the day! We have Irish heritage both sides of the family, so we do love celebrating this fun holiday!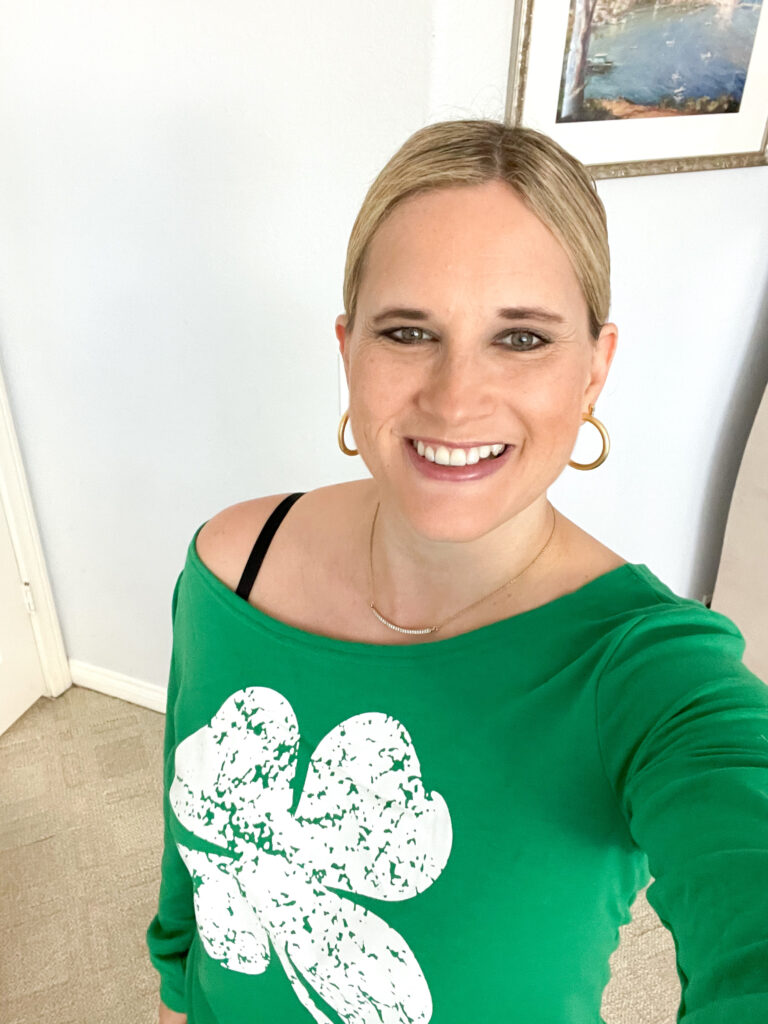 The boys looked so cute and festive in their GREEN!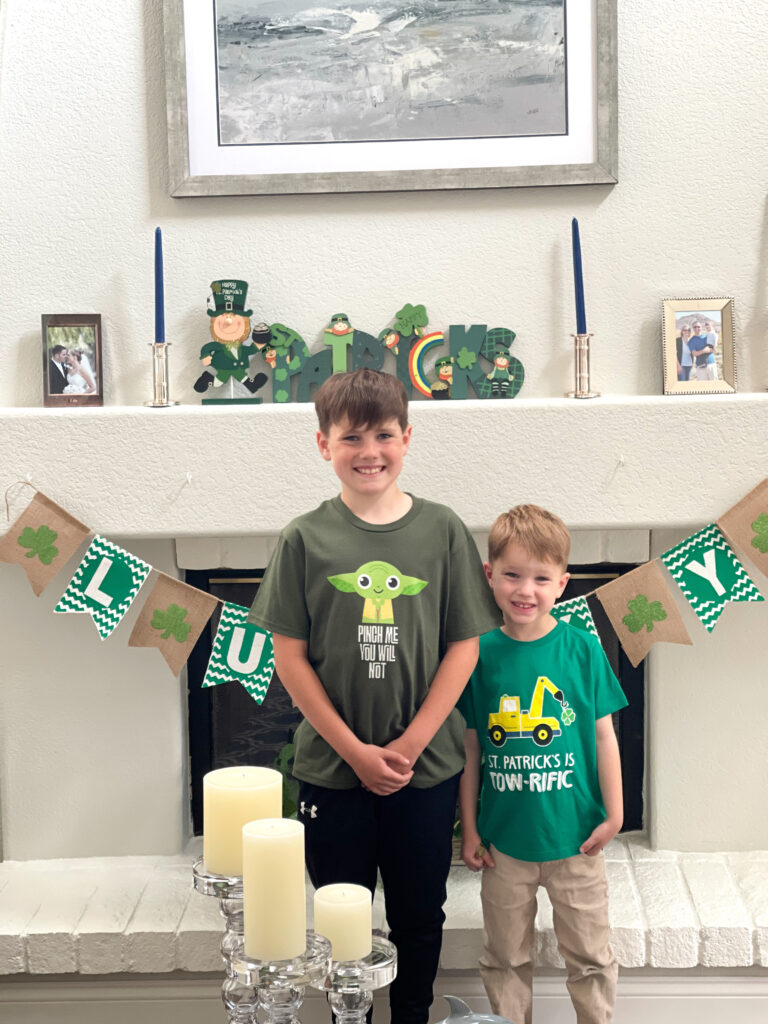 We made a special dessert to celebrate St. Patrick's Day, Lucky Charm Treats! Instead of using Rice Krispies you use Lucky Charm cereal, Brilliant and FUN!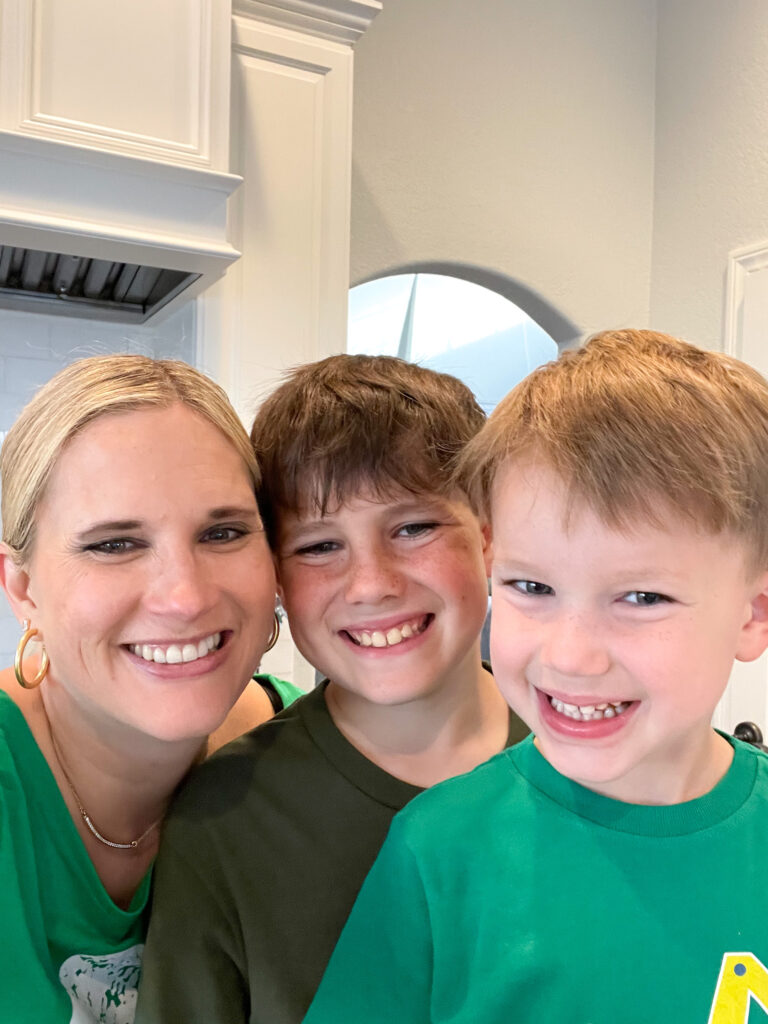 At dinnertime, the boys enjoyed green milk, lucky charm treats, and a pot of gold chocolate coins!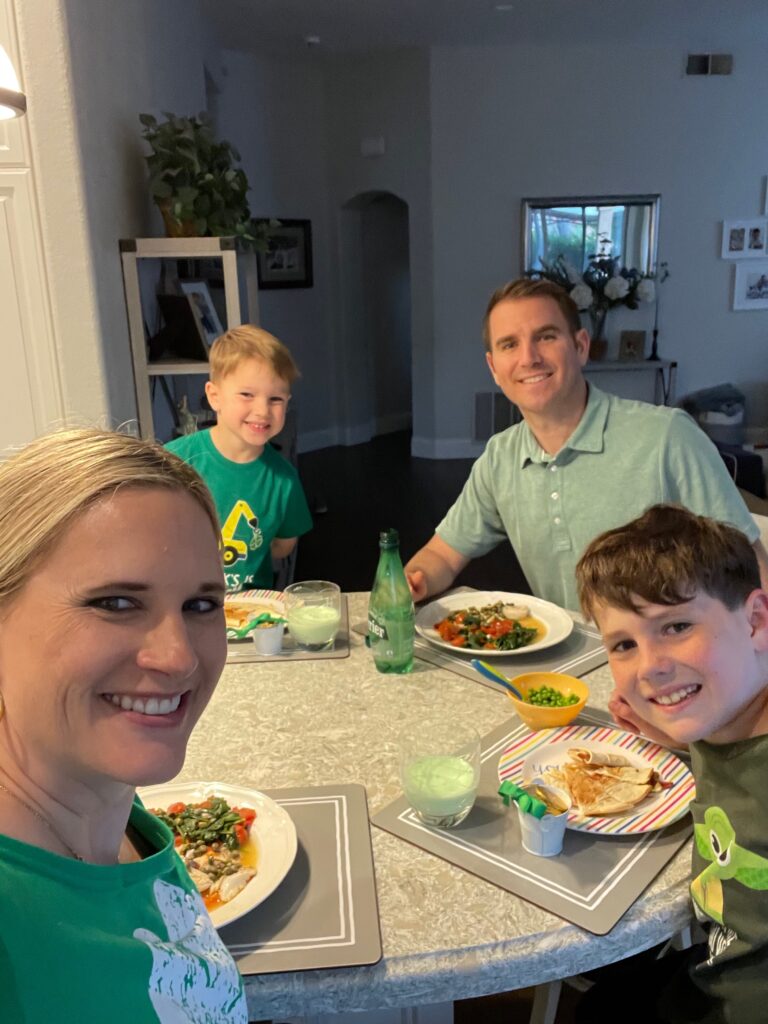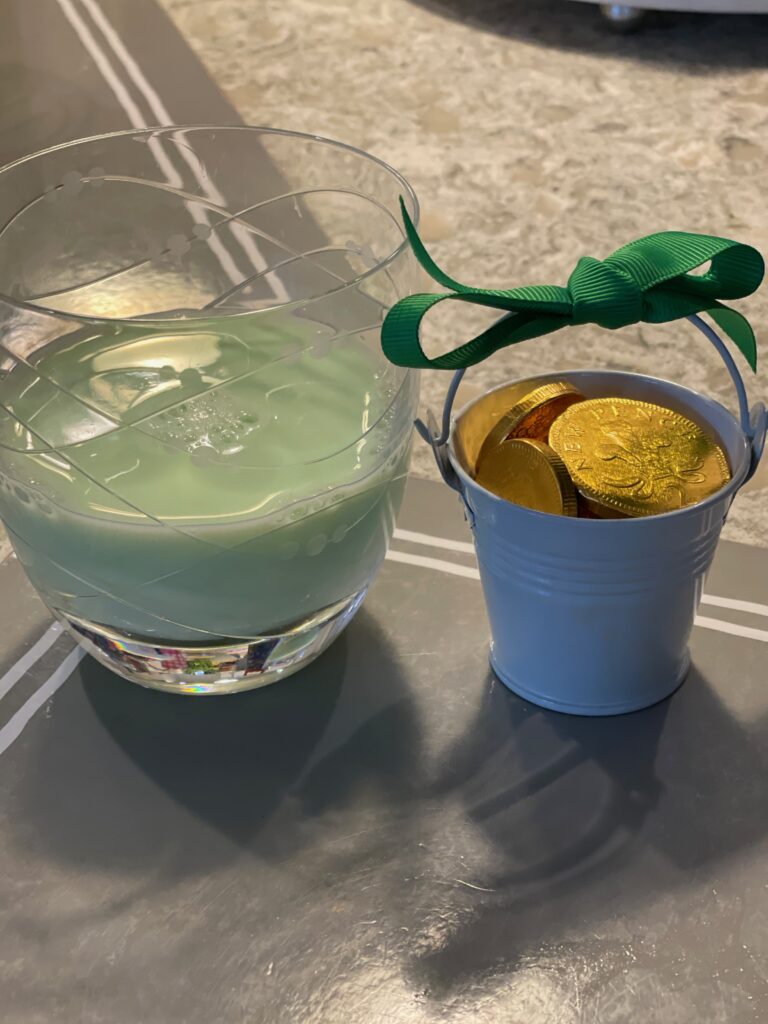 That's a wrap for our life lately. I hope you all enjoyed St. Patrick's Day and were able to have a lucky and fun day!
Head back on over here tomorrow for my Friday Favorites post, it's full of so many good things. Thanks for reading along today!
XO