I'm so excited to link up with Sheaffer & Shay!
This post is where I will tell you about a variety of things about what we are up to, what we are cooking, what we are looking forward to, etc.
This post comes out on the last Wednesday of each month. I hope you enjoy it!
1 | What We're Eating This Week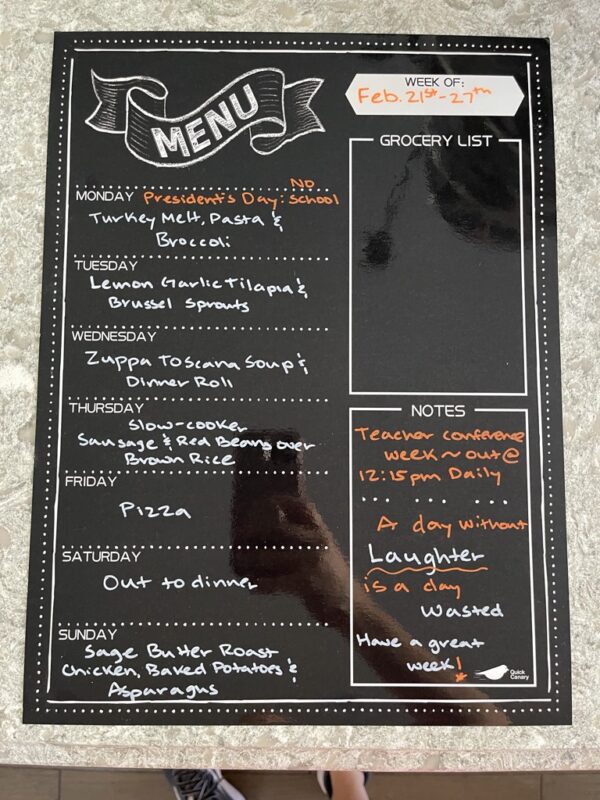 2 | WHAT I'M REMINISCING ABOUT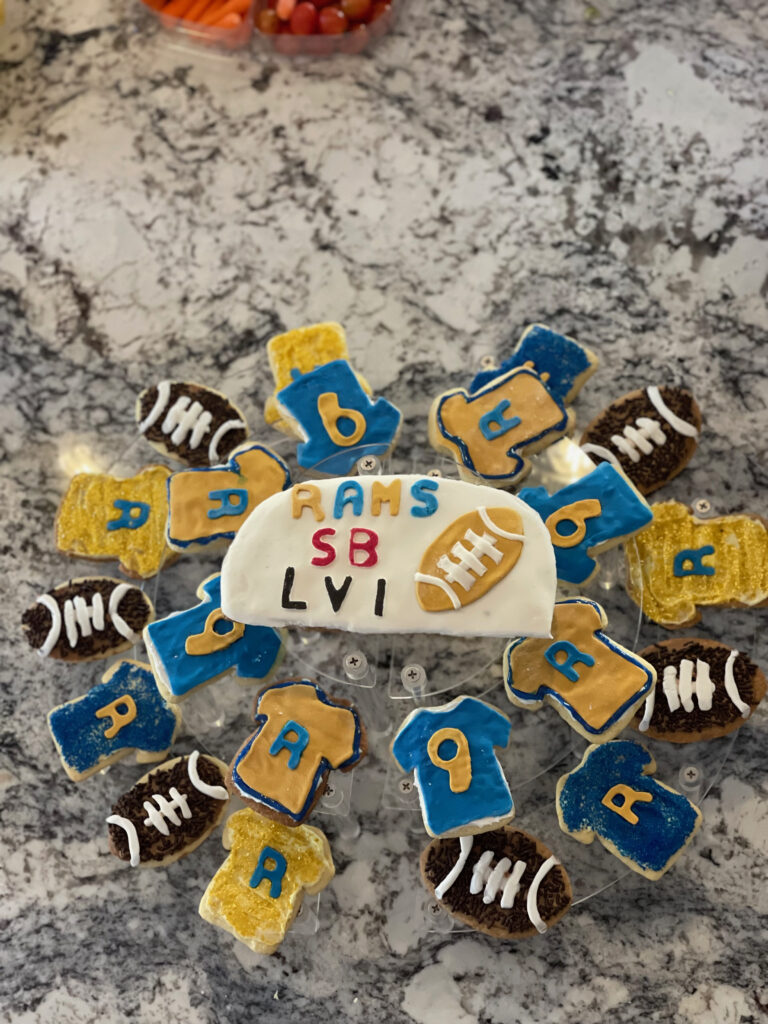 These cookies from Super Bowl Sunday! My friend Megan, her sister Amanda made them and they are the best sugar cookies that I've ever had. Besides being so cute, they were soft and had a touch of lemon flavor which made them perfection!
Hanging out with friends for Super Bowl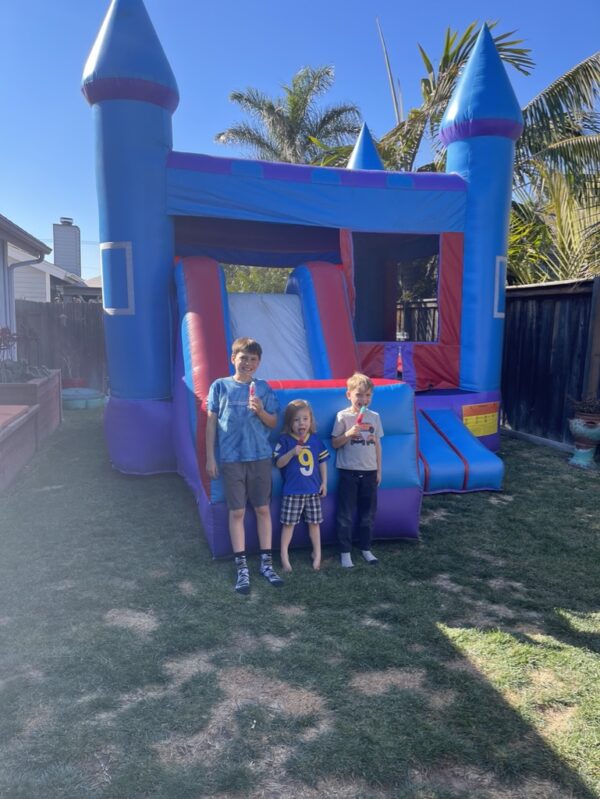 Popsicles, a bounce house and best buddies…now that's a Sunday Funday my boys enjoyed!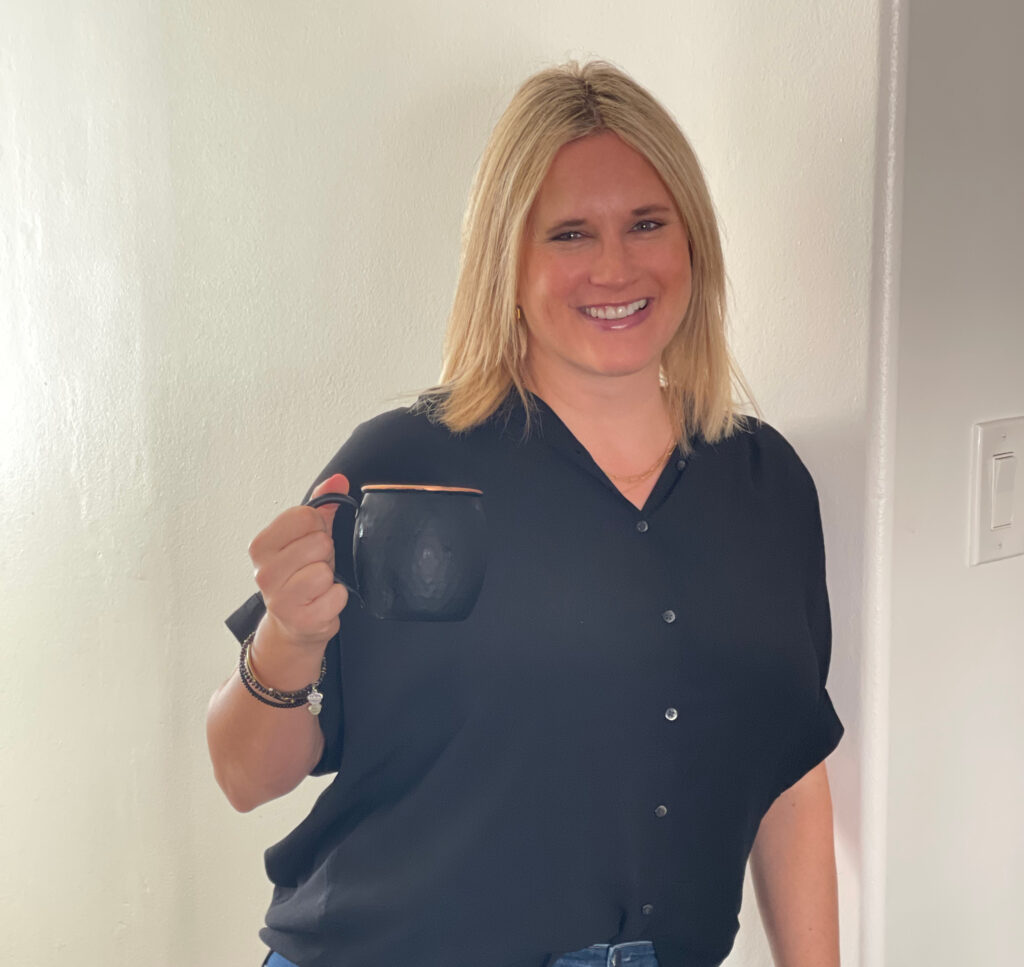 Okay, this has to be documented because I went dry in January. Then between getting colds, covid and hurting myself, I went another 13 days on top of that. Super Bowl was when I had my first cocktail of the new year, woohoo!! It was a Strawberry Cucumber Margarita and it was delicious!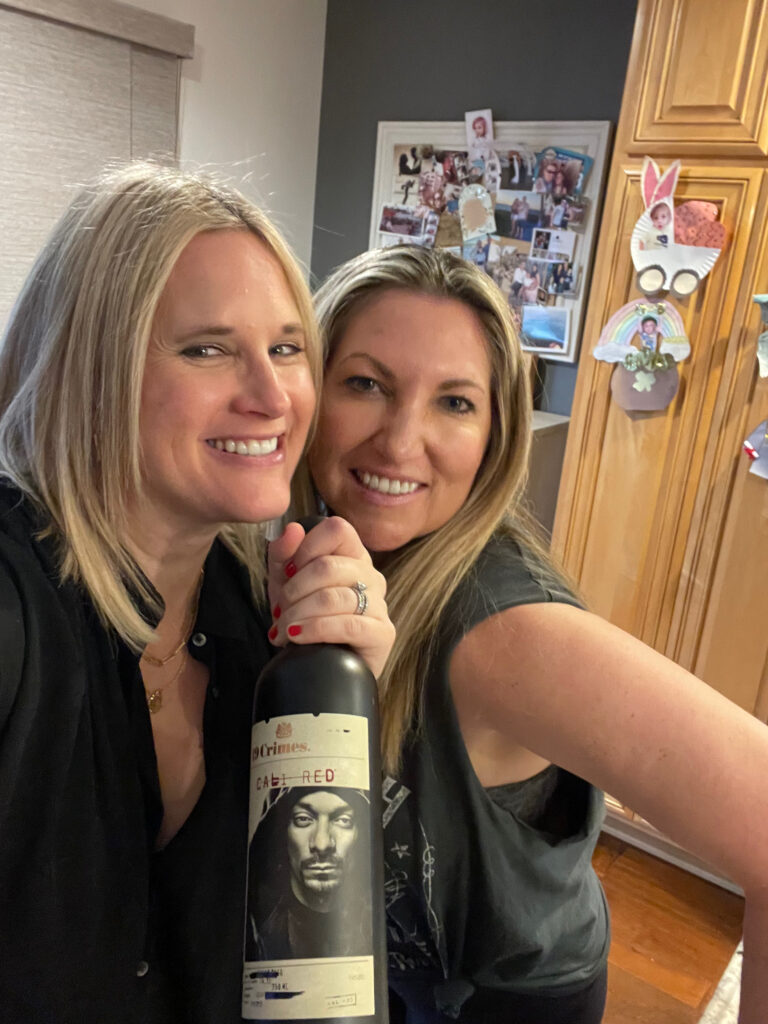 In honor of Snoop….still reminiscing about the amazing half time show that brought me back to my love for 90's rap, we enjoyed some red wine too!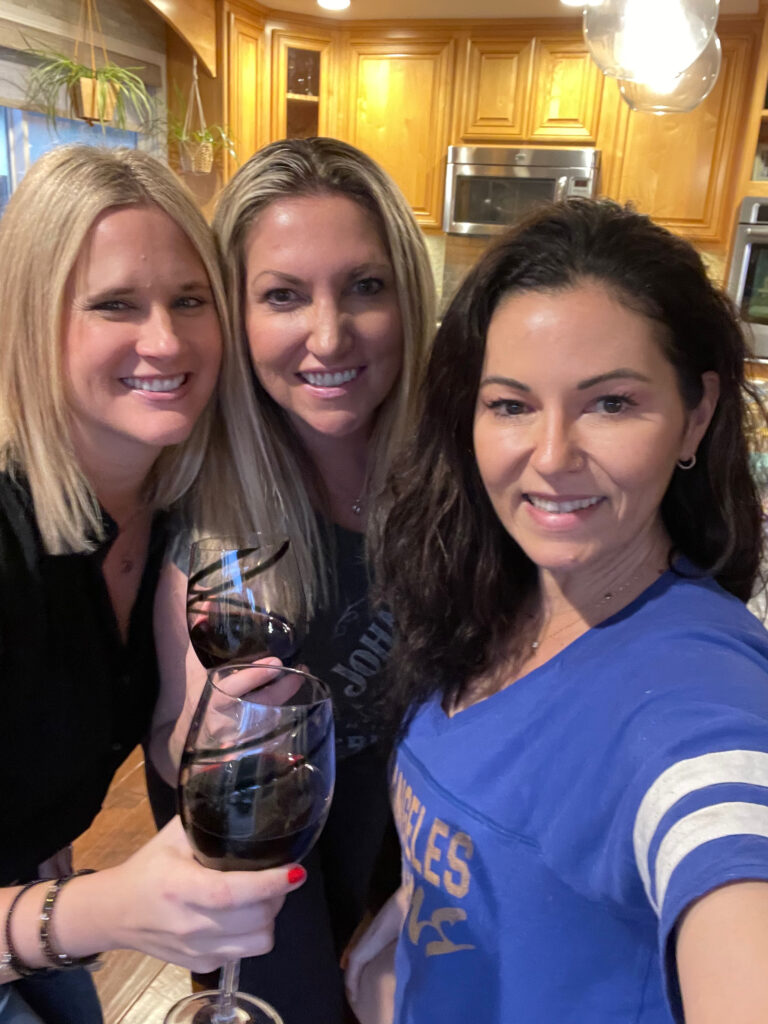 Hanging out with my boos is HAPPINESS!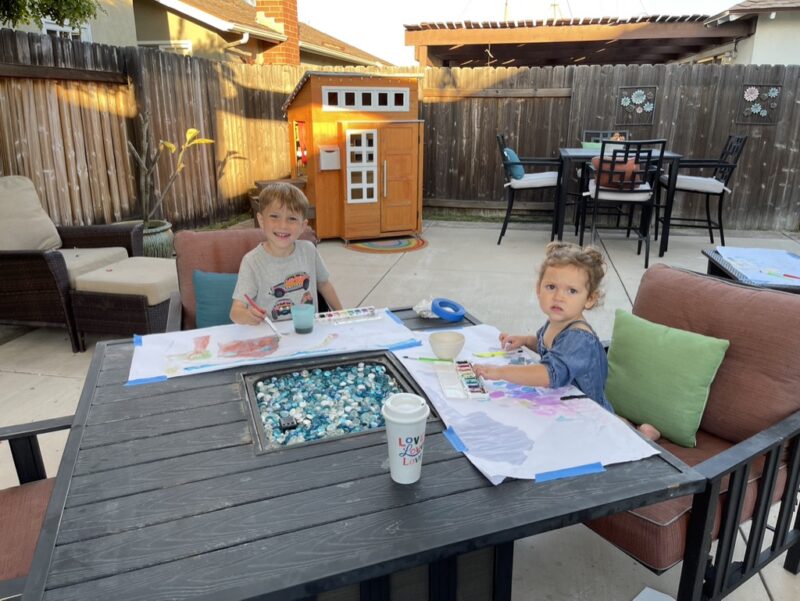 During the super bowl the little's loved getting creative and water painted!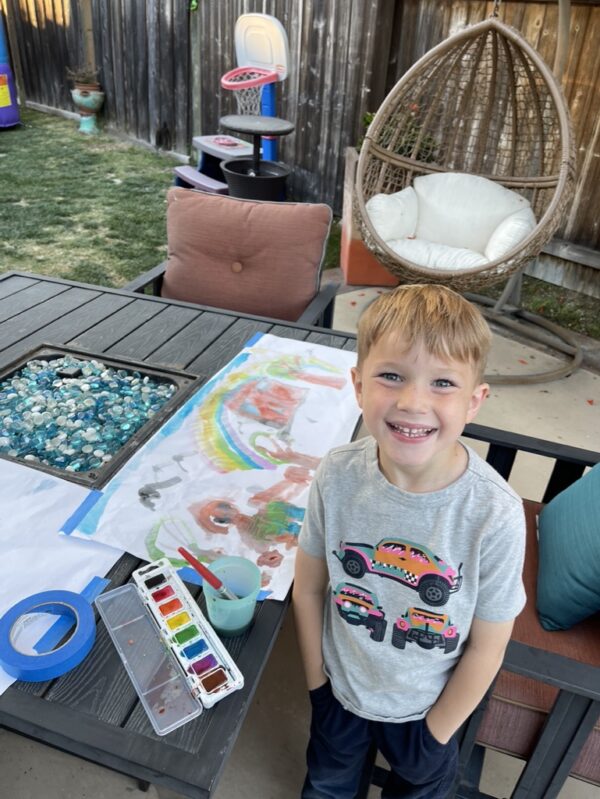 My little artist!
3 | WHAT I'M LOVING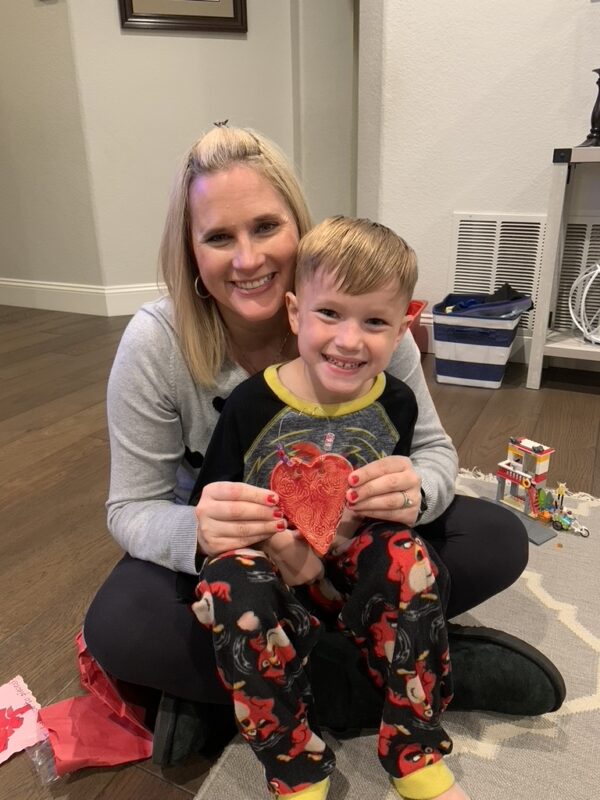 This Valentine's Day gift that Tyler made for me in school.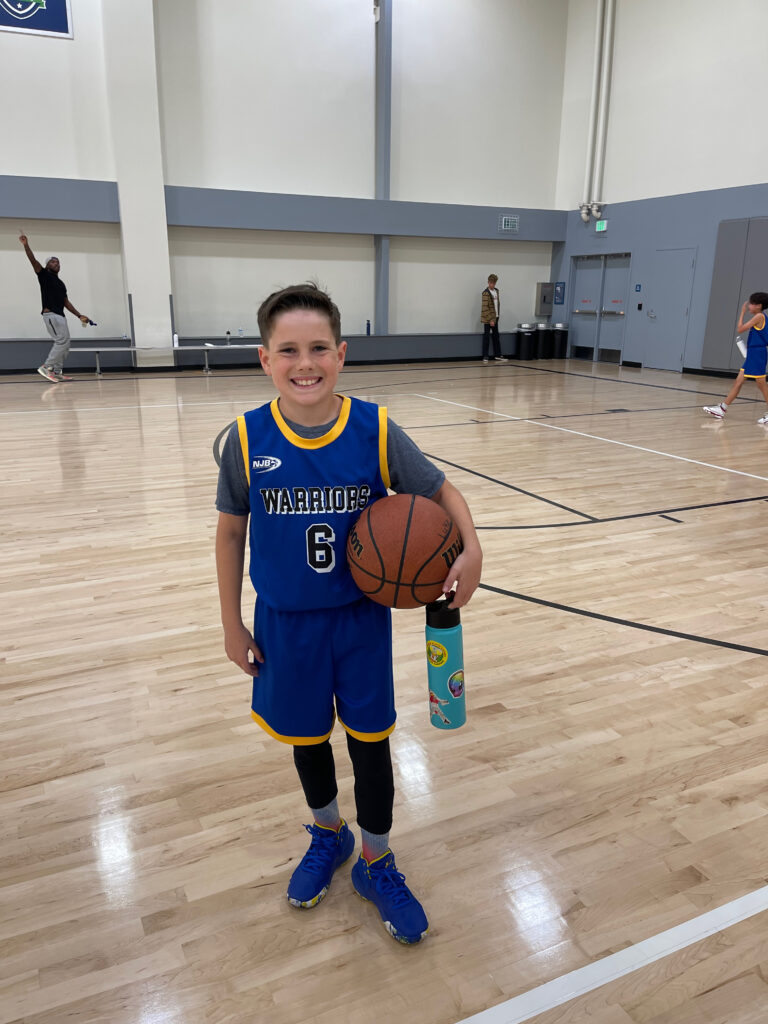 Loved watching Luke and the Warriors play Basketball this winter season!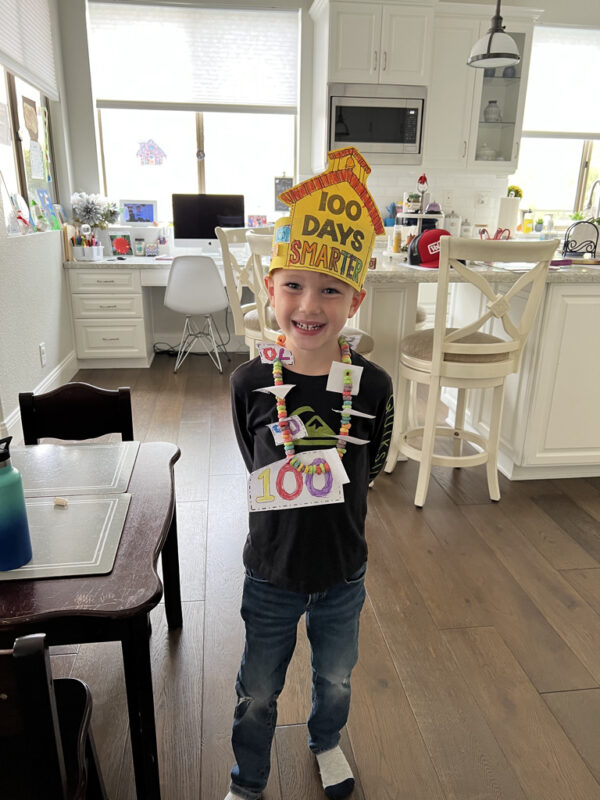 I loved seeing this cutie on his 100th day of school!
4 | WHAT WE'VE BEEN UP TO
Teaching Tyler How to Ride a Bike with No Training Wheels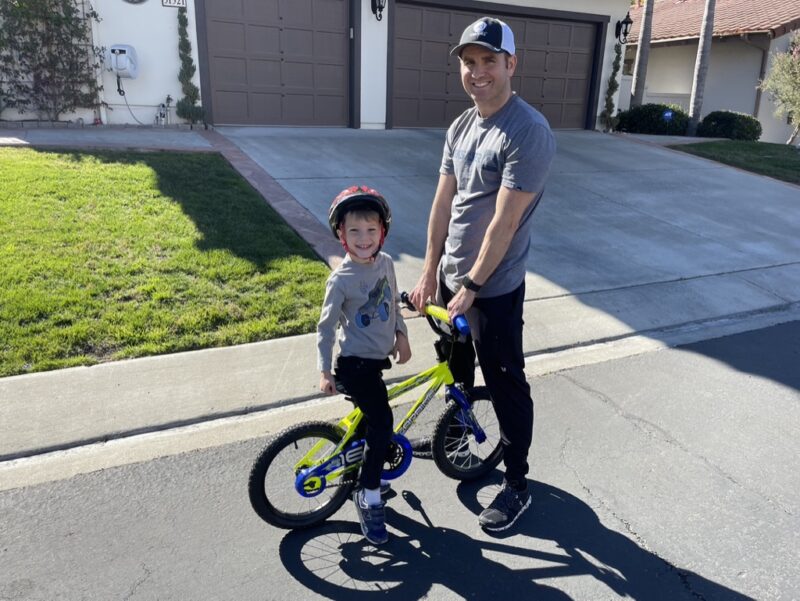 Very proud of his hard work! He'll be keeping up with the big kids in the neighborhood in no time!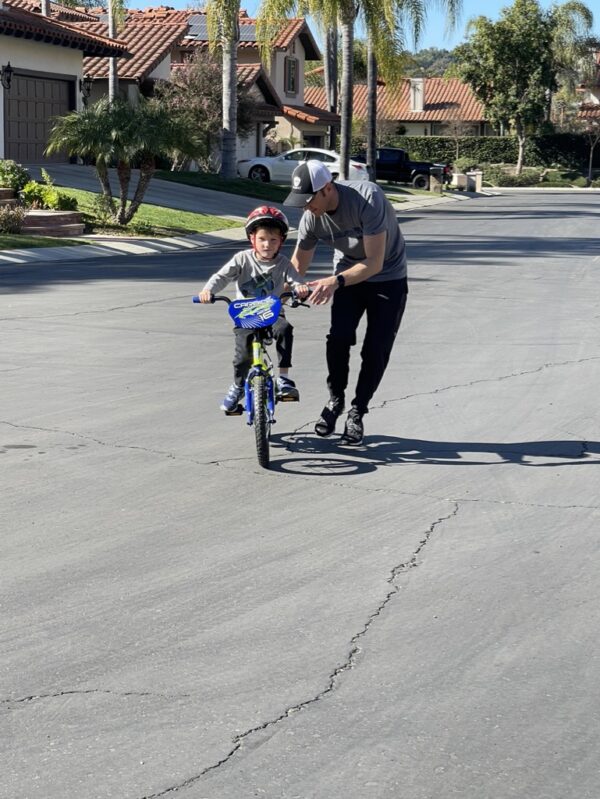 Luke's Basketball Games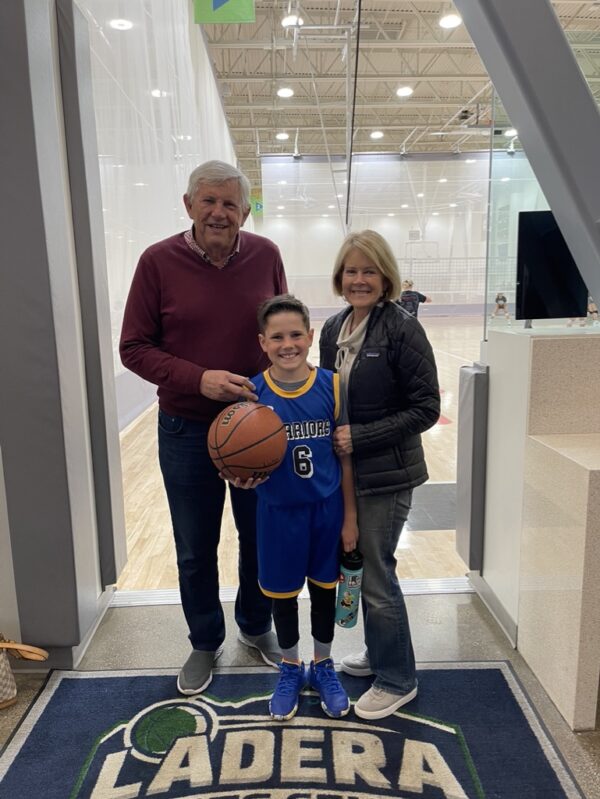 My parents have been very supportive grandparents and have attended the majority of Luke's games. He loves the support!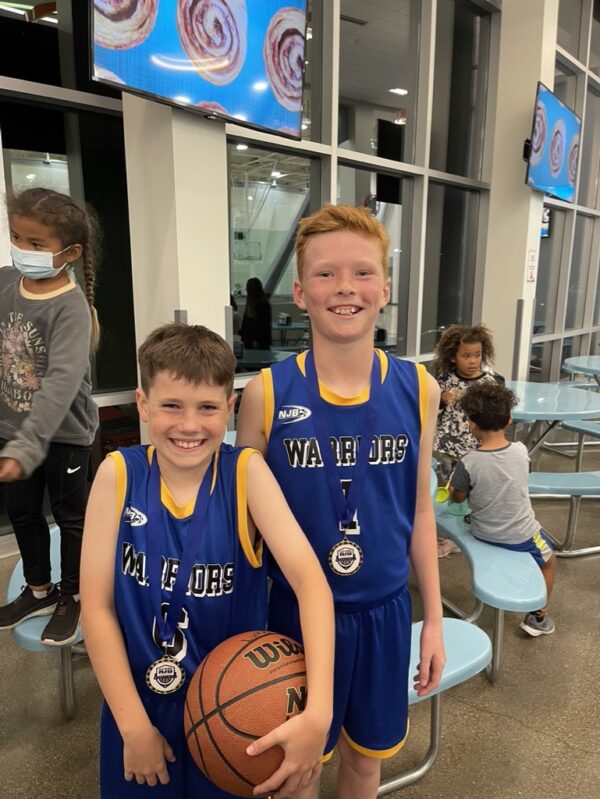 Luke and Graham, best buds had a terrific season!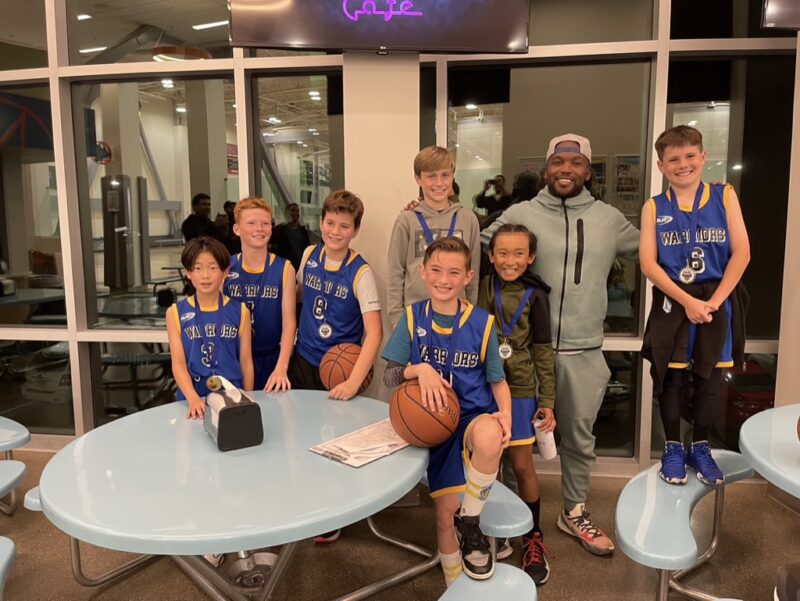 The Warriors made it to round 2 of the playoffs!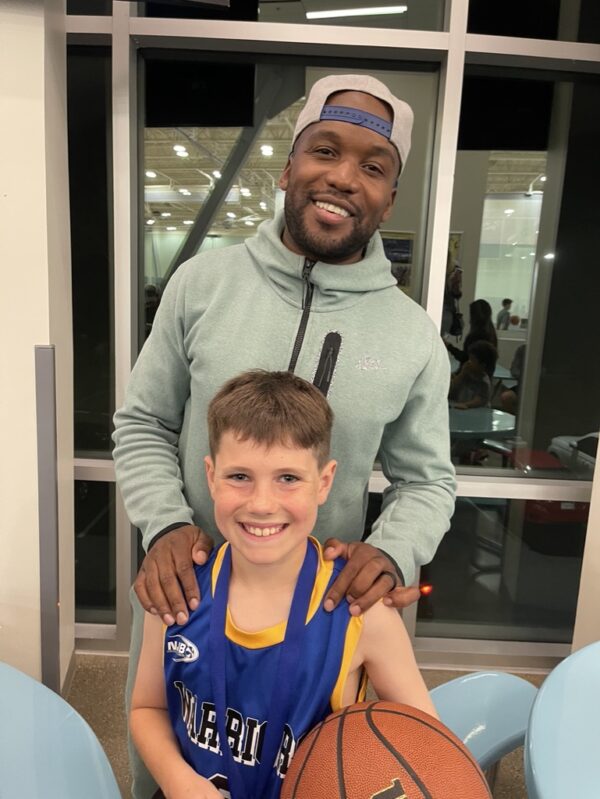 Darryl was an excellent coach and was so great with the kids.
Celebrating Tyler's 6th Birthday!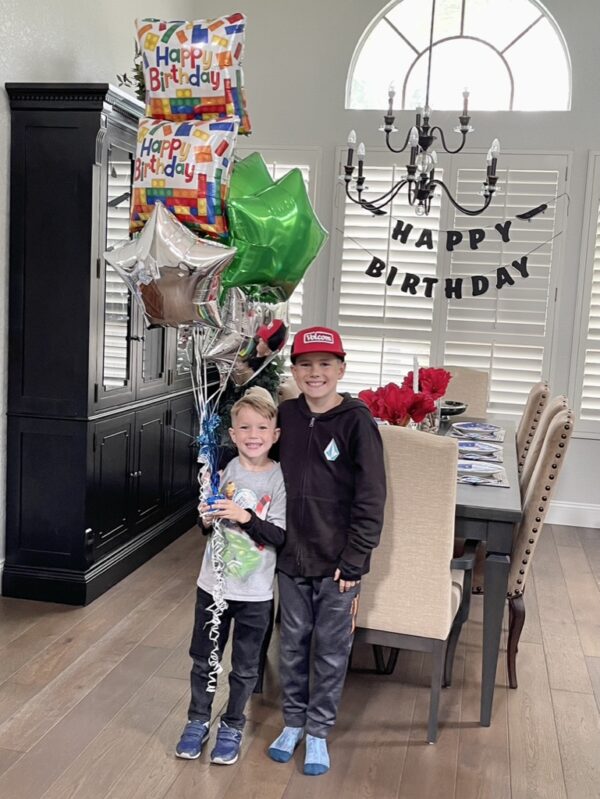 A recap of Tyler's b-day will be coming out soon. Early next month he will have his b-day party and he's soooo excited and pumped for it.
5 | WHAT I'M DREADING
The rest of cold season. Colds and covid have ruined many weekends for us. I'm dreading the last month of winter and keeping my fingers crossed that we have done enough time with having colds. At some point you gotta think my immune system has to be on high alert and able to kill all germs it comes in contact with, right?!?!
6 | WHAT I'M WORKING ON
My New Year Cleaning Out Projects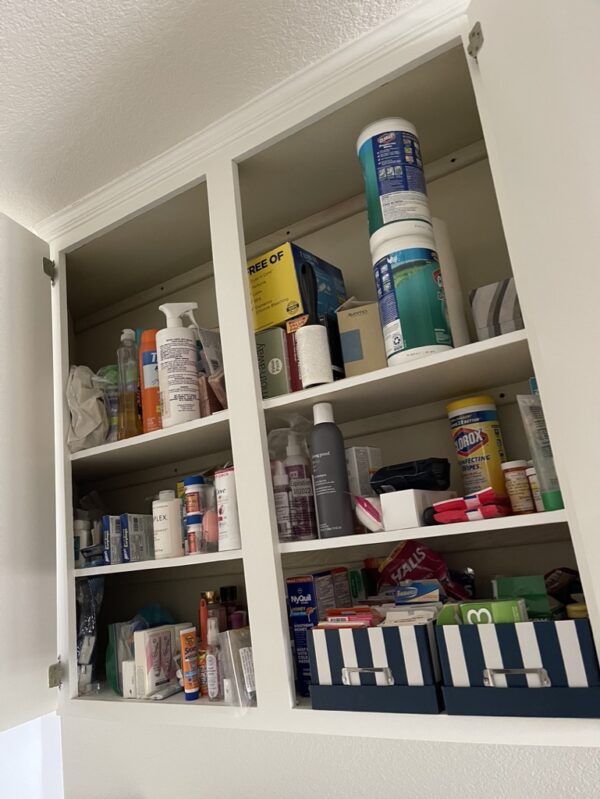 I've been eager to get going on my new year clean out list. I finally put a good dent in it. These cabinets are in our hallway upstairs.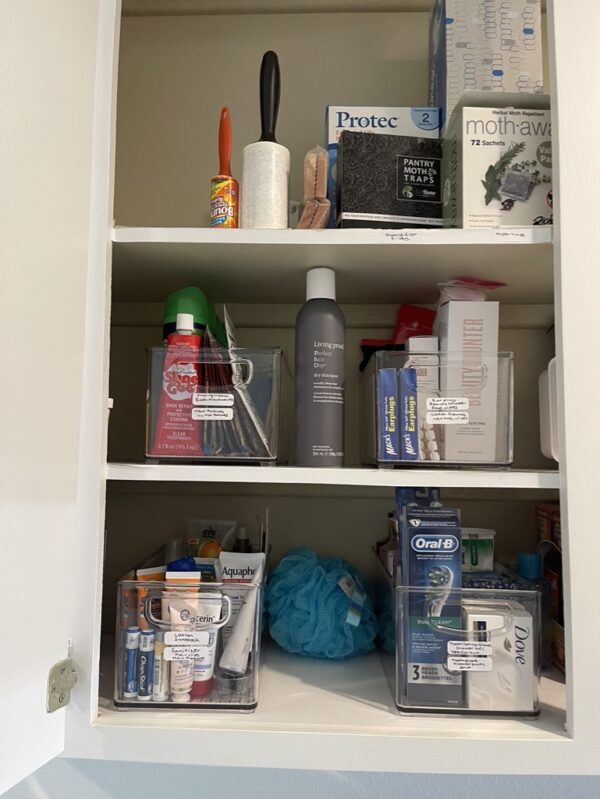 I made labels!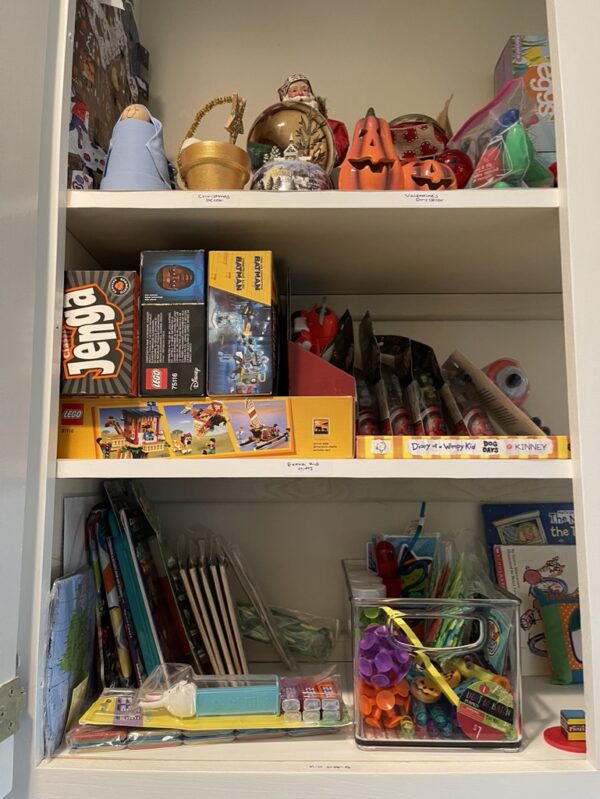 I didn't get before pics of this side of the cabinets. The top shelves hold a few holiday decor items. Then the other two shelves are housing extra gifts for kids, hostess gifts and random fun kid activities & items.
Kitchen Clean Outs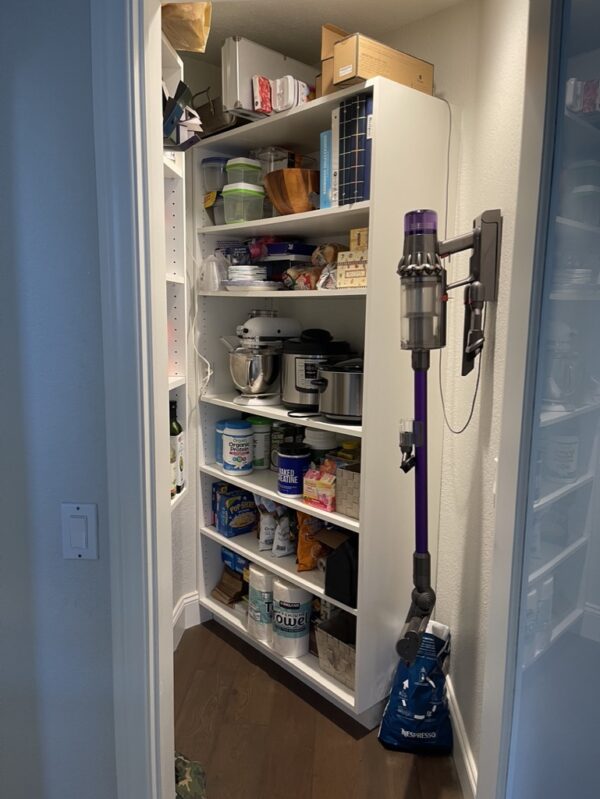 Augh, I'm the worst at remembering to take before pics. But this is our walk-in panty in our kitchen. It doesn't look overly done up with labeled containers but it's more functional and organized for our needs.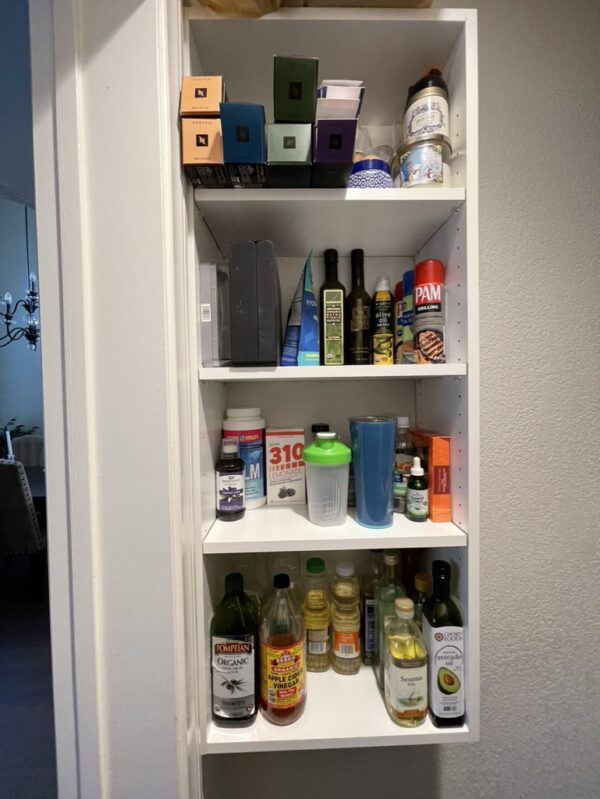 This little section in our walk-in pantry is a favorite of mine. I wiped each shelf, got rid of expired items and reorganized the shelfs. It's functional and provides easy access to these random items.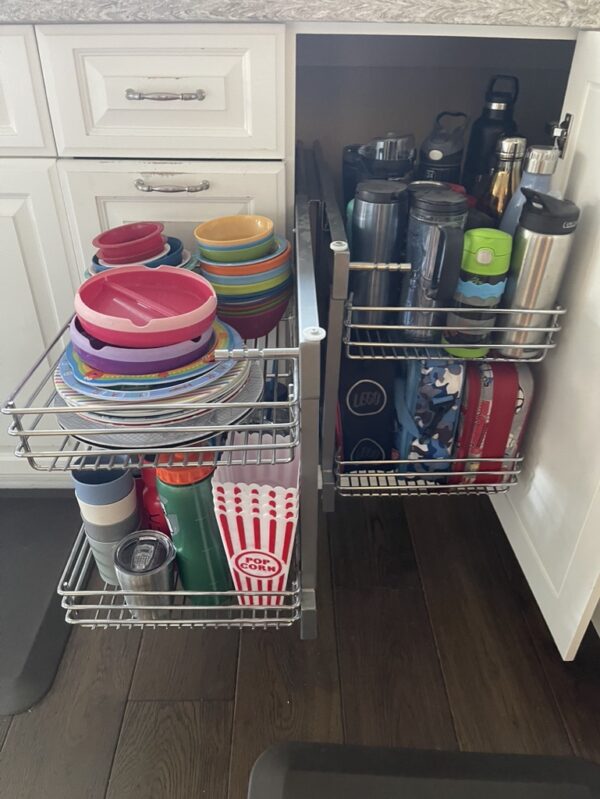 These pull outs for kid items. I finally figured out an area to hold all the extra water, coffee containers, lunch boxes. Sometimes, I think why didn't I think of this sooner?? But you actually have to take the time to think of solutions for things that are bothering you. These extra bottles and bags used to be in the walk-in pantry and I felt like they were taking over. Now they will be out of sight, out of mind and I'm happy!
My Work Out Clothes Drawer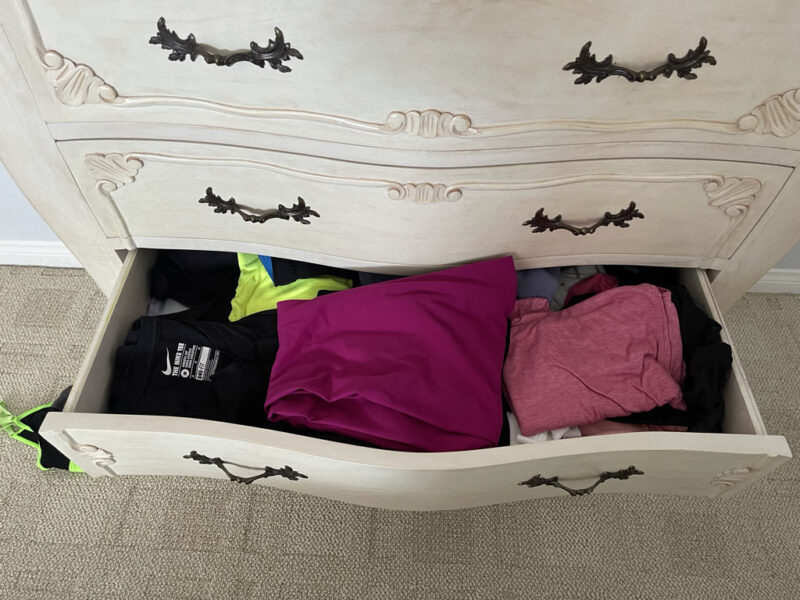 This is one of those drawers that wasn't closing well, I had no idea what was in the back of the drawer and it bothered me. I'm not crazy about folding items perfectly but I will say a quick roll and put away works well because you can see more of what you have in the drawer at first glance, this is a WIN!
Tyler's Birthday School Celebration!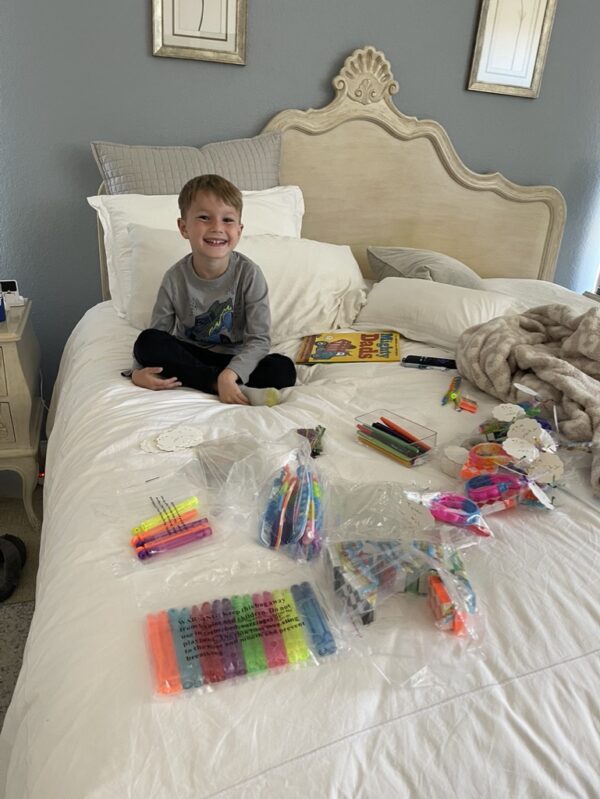 In Kindergarten they aren't allowed to bring in food or treats. I wanted his b-day to still feel special so we put together these cute goodie bags. Tyler loved handing them out to his classmates.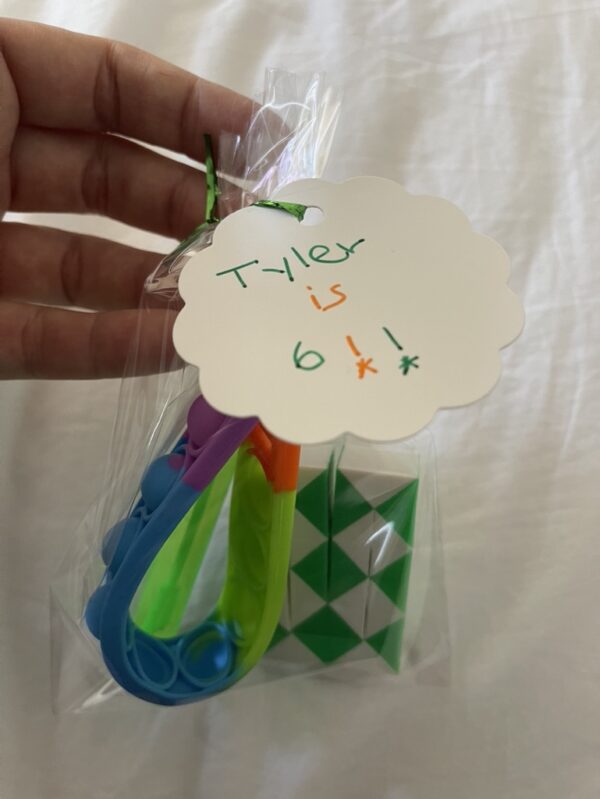 Each bag came with a bubble, pop it bracelet, and a fidget toy!
7 | WHAT I'M EXCITED ABOUT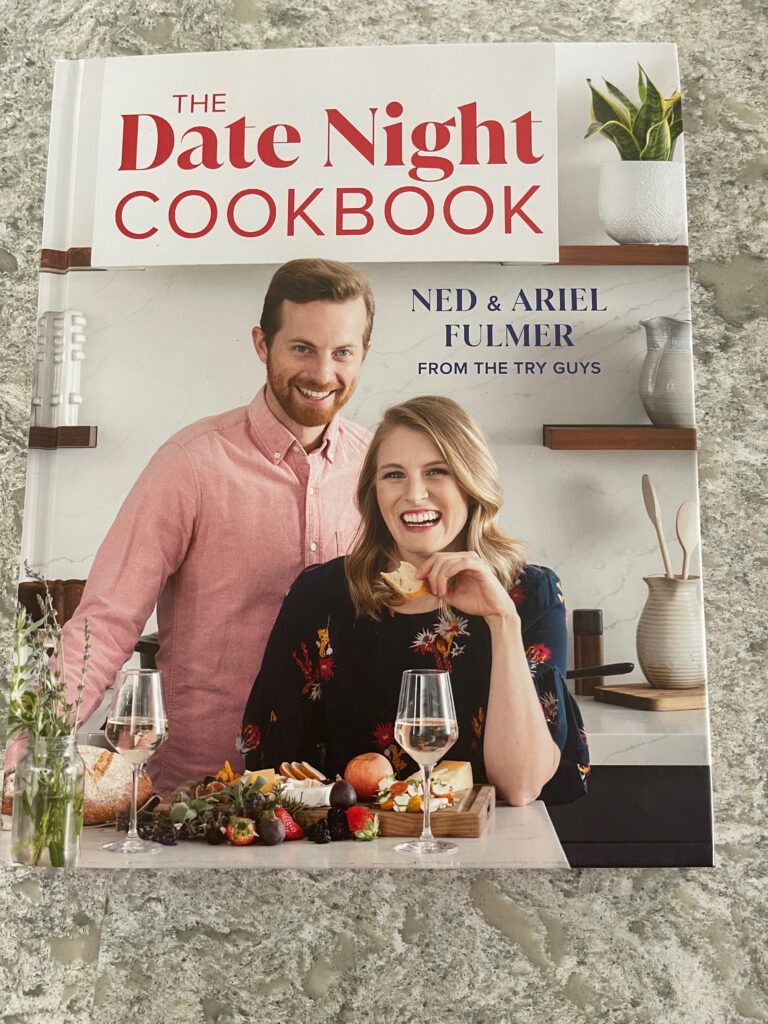 To start cooking from this new cookbook with Jason!
8 | WHAT ELSE IS NEW?
Tyler started his first season of coach pitch baseball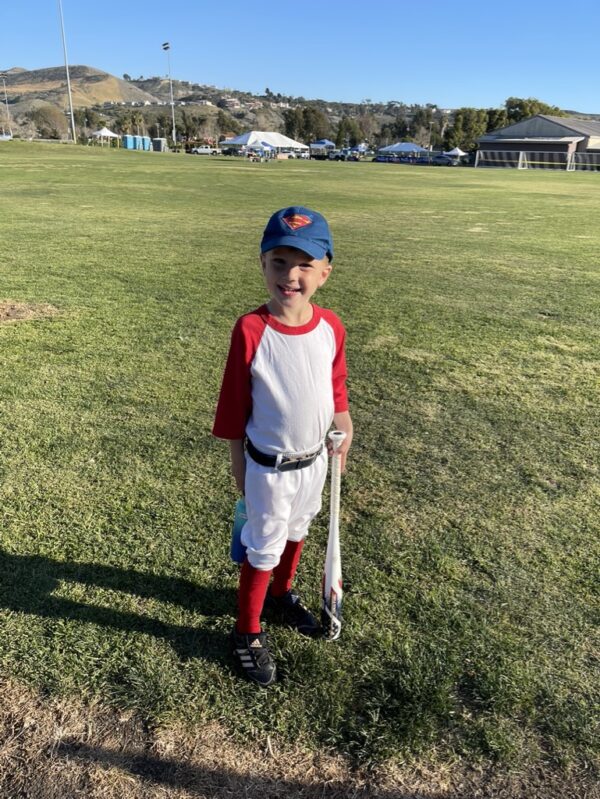 At his first practice!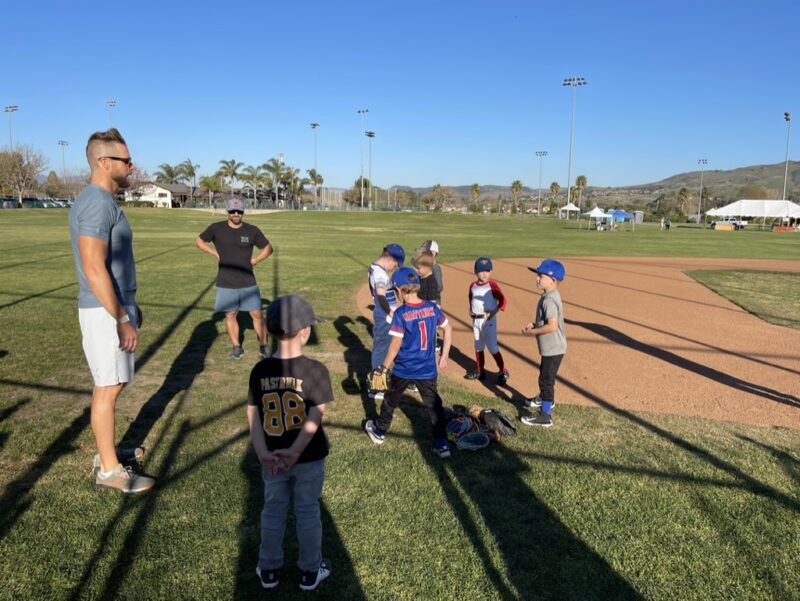 He has a great coach and we're excited for a fun season!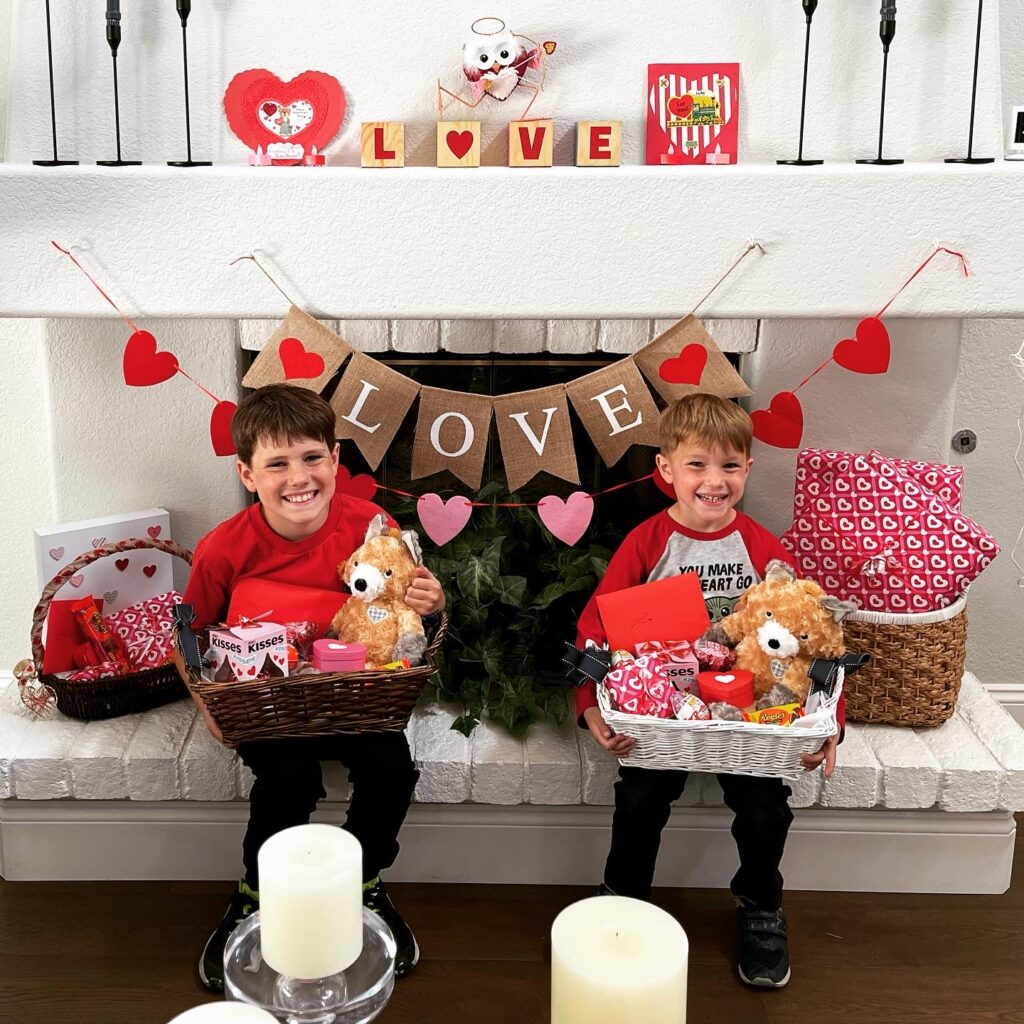 Read this post for a recap
Lots of cooking in the kitchen together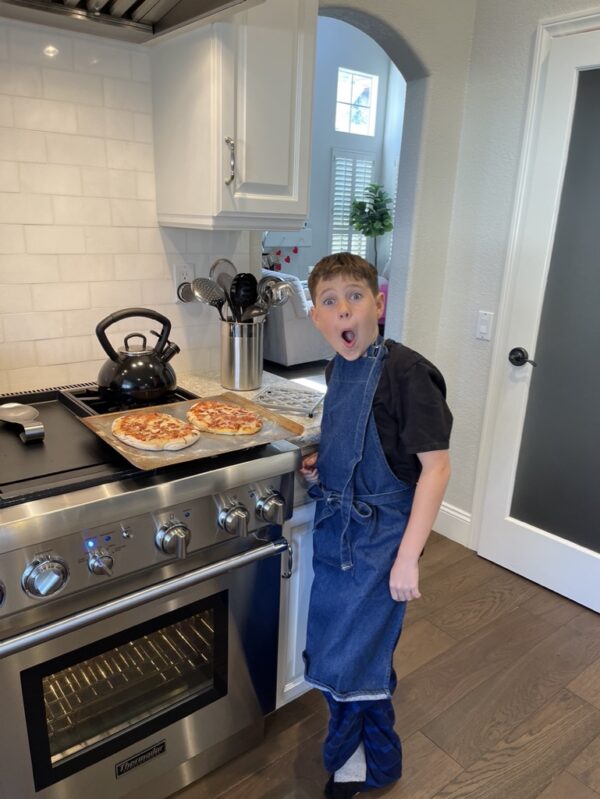 This past weekend I enjoyed getting in the kitchen with Luke, we made Bacon-Cheddar Pizzas!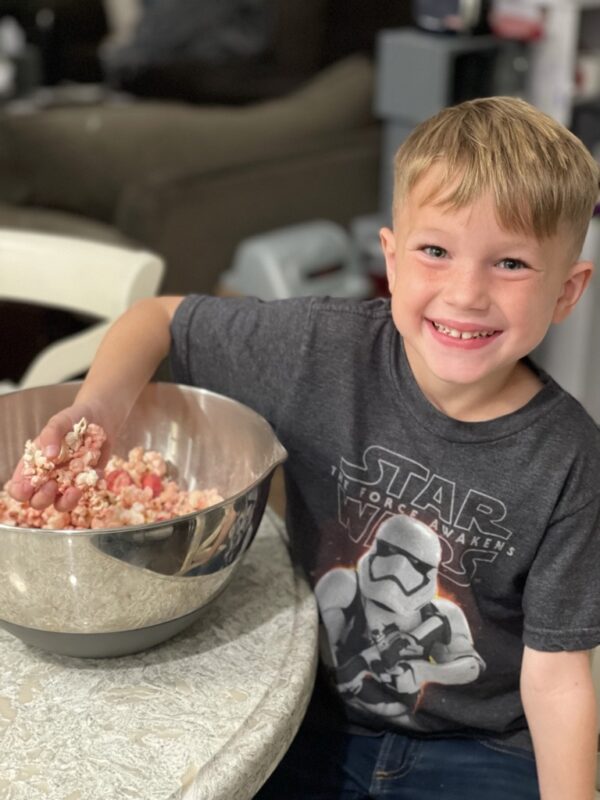 On family fun night, Tyler and I made Sweet Strawberry Popcorn!
9 | WHAT I'M WATCHING \ READING
Clayton is a very sweet and kind person. He deserves to find his soulmate but I predict trouble in paradise because he is falling in love with too many women.
During my time of being down and out this past month, I had the time to watch a few things on my watch list. I wanted to check out this Netflex show called Maid. It was a great show but also depressing at times. It gave perspective and awareness on a broken system for abused people. The hardships of teen pregnancy and mental health obstacles. It brought to light the struggles for socioeconomic individuals and how much harder they have to work to improve their livelihood. It was a great show based on a true story of how she persevered, never gave up and broke away from a broken life. I highly recommend watching it!
I watched this documentary because I was intrigued about what exactly she went through. Holy cow, she was robbed from 13 years of her life. Shame on her family and her fathers greed. I feel so bad that she went though this hell and our court system definitely failed her too.
Then it led me to watch this documentary…
I found it interesting to see what an artist goes through to master their craft and write & produce music. It can be a very hard industry to be in with being judged by the world. I don't envy this lifestyle at all. At the same time, I'm appreciative that they take the good with the bad and share their talents with us. What would life be like with no music?!?!
Reading…..I've been reading the news and my favorite blogs but I still haven't jumped back on the reading/listening to a book train.
10 | WHAT I'M LISTENING TO
I finished watching the show One Tree Hill. I came across a podcast called Drama Queens by the three main women in the show Sofia Bush, Hilarie Burton, and Bethany Joy Lenz.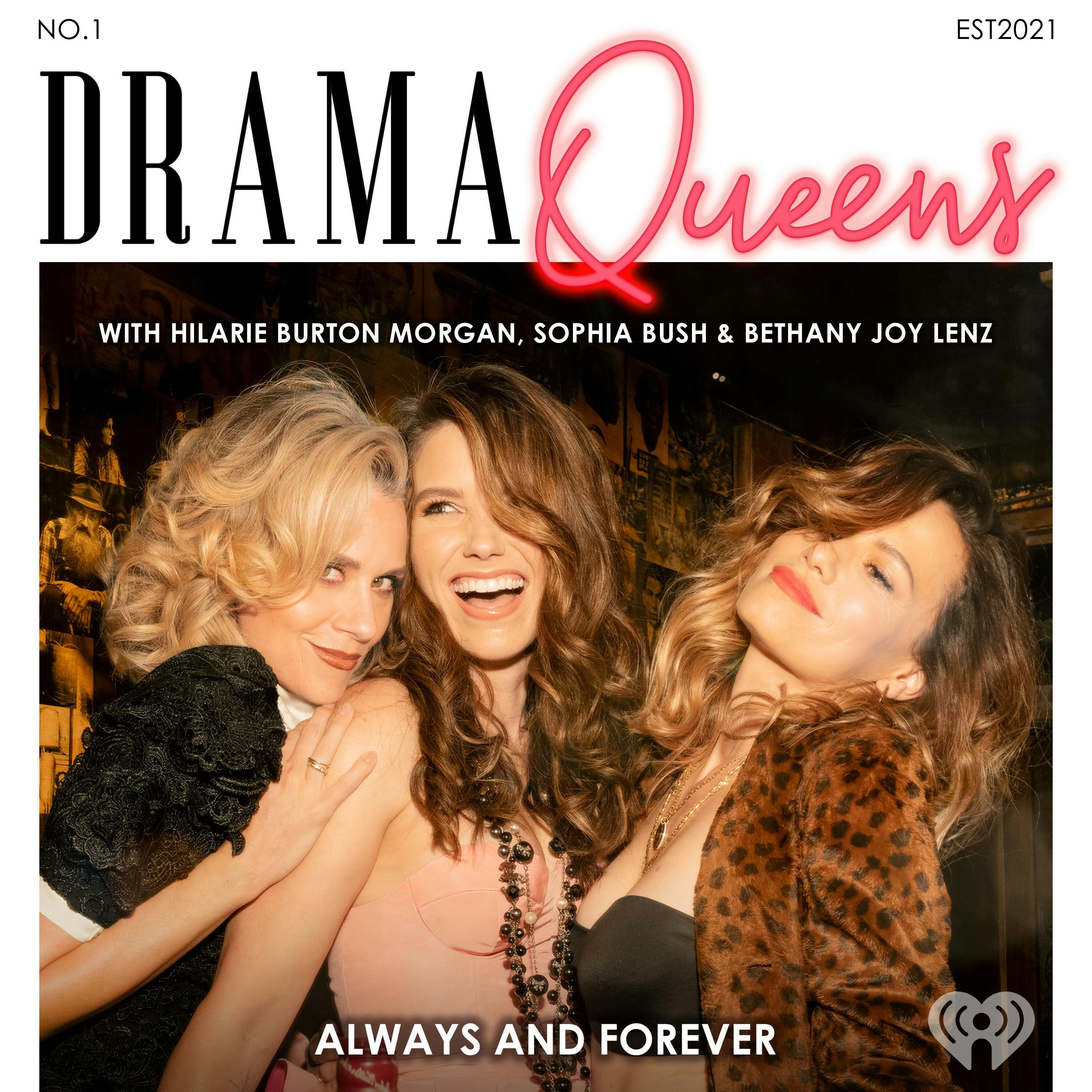 These women are interesting, intelligent, witty and ohh so fun to listen too. They go through and discuss each episode which has been fun for me since I recently finished the series. They have interviews with the other actors on the show. They discuss life and so much more. I've been enjoying listening and catching up with this podcast while doing chores, cooking, getting ready for the day and it makes me happy!
11 | WHAT I'M WEARING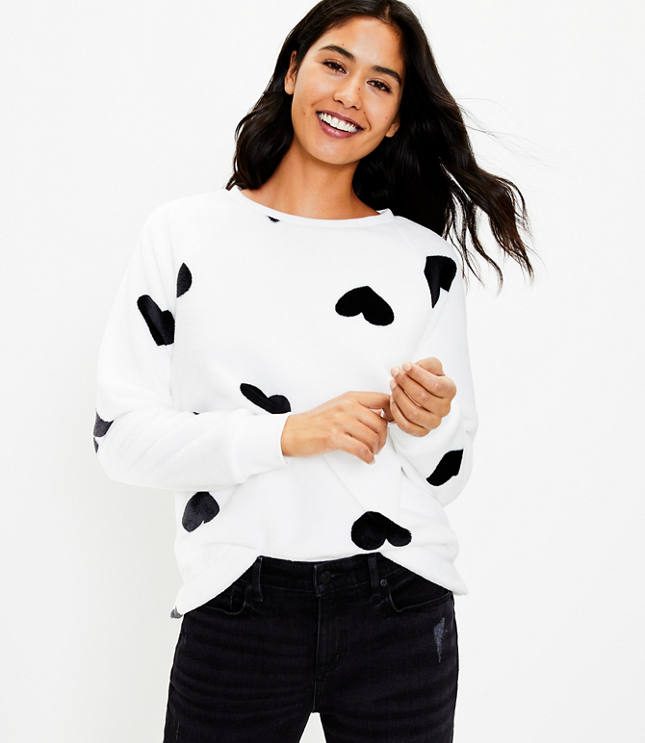 In California we will have a heat wave and then the next week it will be in the 50's. Layering is something I do a lot in the winter and I'm still enjoying wearing boots and my uggs. I haven't done much clothes shopping recently but I will be starting to purchase a few things for the spring season soon!
12 | WHAT I'M DOING THIS WEEKEND
This weekend we'll be back to having Family Fun Night on Fridays since Basketball season ended but not for long because spring football will be starting soon. We plan on watching Iron Man 2, we were going to watch it last weekend but Luke didn't feel well and needed to go to bed so those plans came to a halt. We are currently watching the Marvel movies with our boys in release date order. So fun, we all love super hero movies!
Saturday is opening day for Baseball! Tyler has team pictures and then they do a parade. We're excited for a fun season. Then Jason and I will be cooking dinner together from the couples cookbook he gave me for Valentine's Day. We're planning on cooking Sage and Butter Roasted Chicken, baked potatoes, and asparagus. I let Jason pick out what we are cooking 🙂
Sunday Luke has his cousin Burke's 10th birthday party. They are going to Nerdy by Nature to do an Escape Room experience. Very intrigued to find out how this goes, none of us have done this experience before. Then Jason and I have dinner plans with some friends of mine from my childhood. I haven't seen them in 25 years so I'm looking forward to this reunion of sorts.
13 | WHAT I'M LOOKING FORWARD TO NEXT MONTH
Tyler's 6th Birthday Party!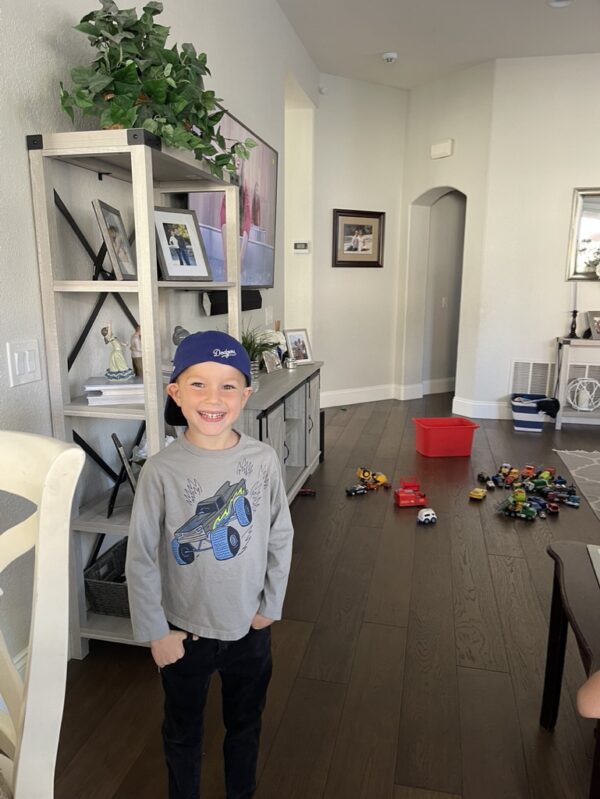 We are celebrating Tyler's 6th birthday at Pump it Up an indoor bounce house place with family and friends. Jason's parents are coming into town for 4 days and will be with us for Luke's first football game of the season, Tyler's first baseball game, and for Tyler's b-day party. It's going to be a fun few days and we're so excited to have them with us.
I will also be celebrating my Dad's 79th birthday!!! Can't believe he is approaching his 80's, it scares me and has me wondering where has time gone?!?! My bestie is having her Grand Opening of her Stronger Fitness Studio in Los Alamitos and I can't wait to celebrate this big moment with her. I love holidays so I'm looking forward to celebrating St. Patty's day and eating & drinking some green colored stuff. I'm looking forward to my boys spring sports, I love to watch them play. Lastly, Jason and I are taking a cooking class together and I can't wait for this date night.
Thanks for reading along today…..this post is always a long one so if you made it this far I'm impressed! If you don't already I would love for you to follow along and connect with me instagram @momwithaplan_.