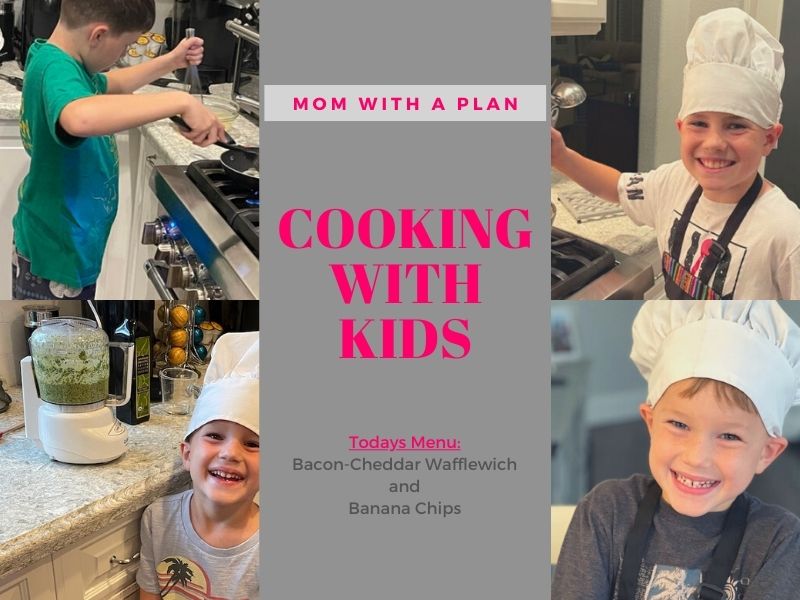 This week on Cooking with Kids, Tyler made Bacon-Cheddar Wafflewich and Banana Chips!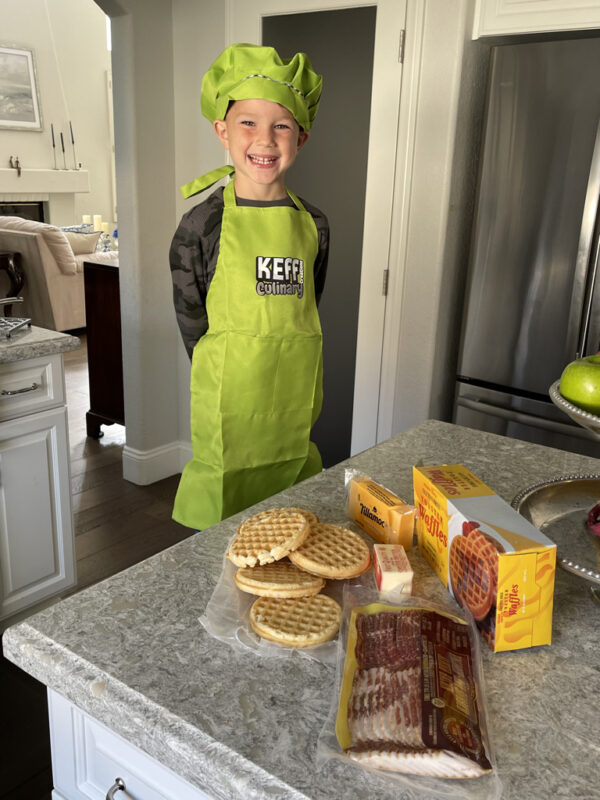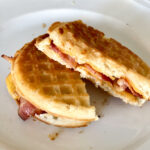 Bacon-Cheddar Wafflewich
A savory & sweet sandwich!
Ingredients
2

slices

bacon

2

slices

cheddar cheese

2

frozen waffles

thawed but NOT toasted

1

tbsp

unsalted butter

maple syrup
Instructions
In a skillet, cook the bacon until crispy. Drain the fat off of the bacon by letting the pieces set on top of a paper towel.

Put one slice of the cheddar cheese down on a thawed waffle, followed by the bacon on top. Then, add the second slice of cheese and the second waffle on top.

Melt butter in a non-stick pan over medium heat. Place the wafflewich sandwich in the pan and cook on each side for 4 minutes, until cheese is melted and the waffle is golden brown.

Heat syrup in the microwave. Dip wafflewich sandwich into syrup for the perfect savory & sweet bite! Enjoy!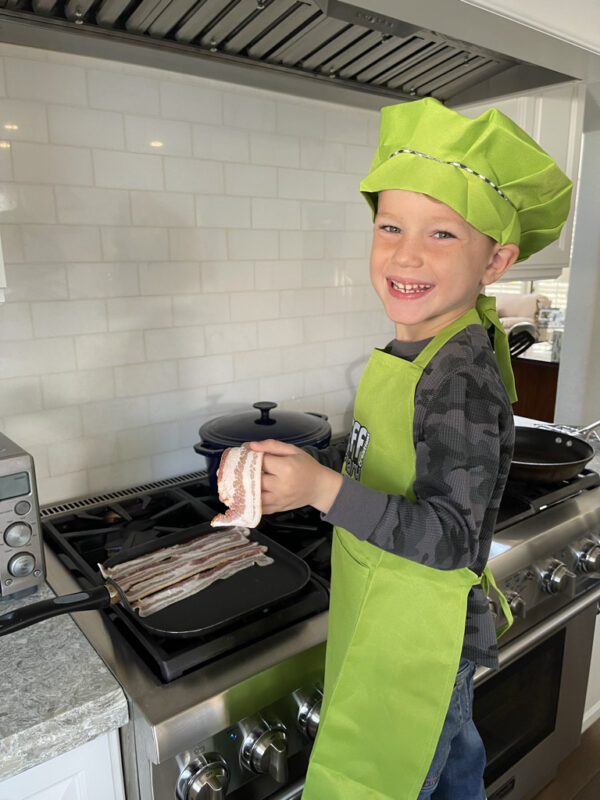 Cooking the bacon! Tyler learned the rules of bacon and what to do with the grease.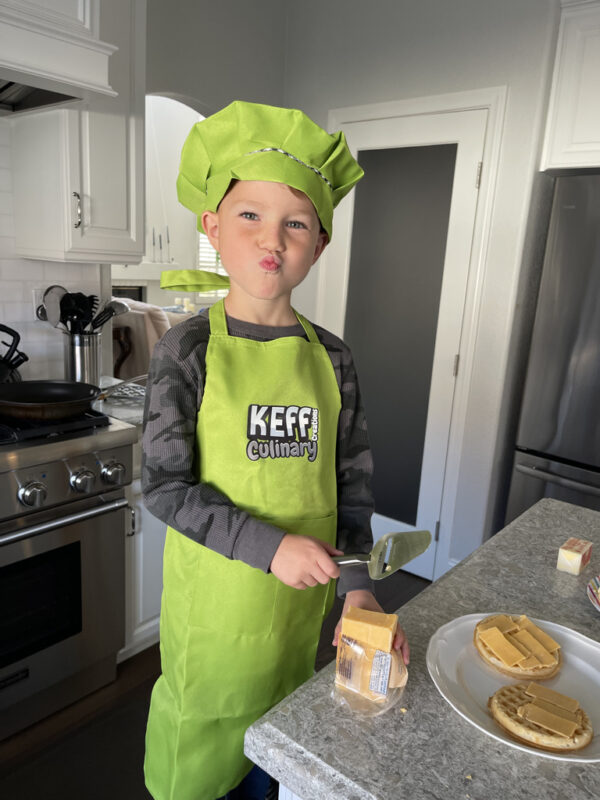 Slicing the cheddar cheese! Tyler learned how to use a cheese slicer.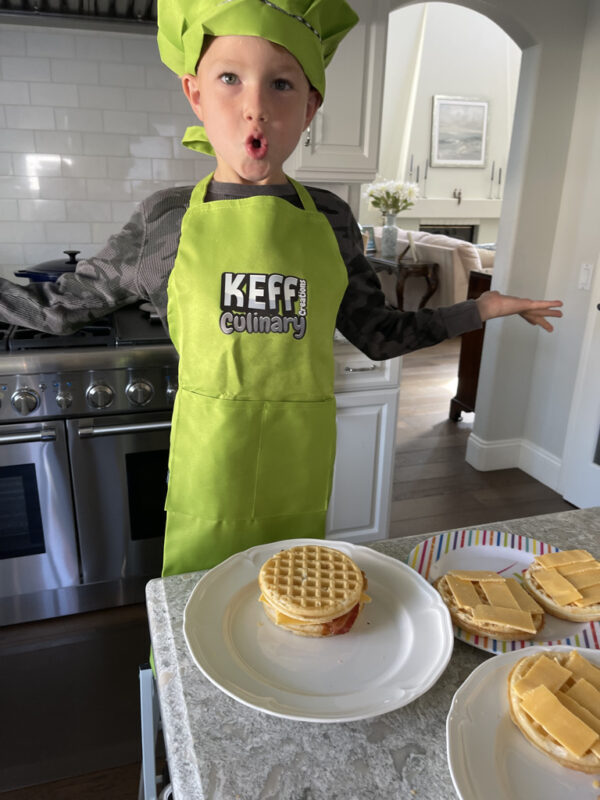 Ta-da! It's a Wafflewich!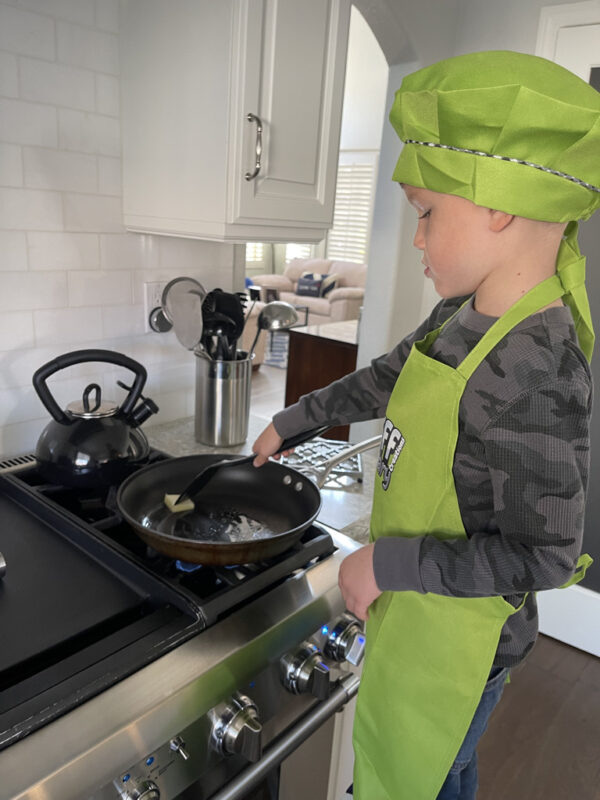 Melting the butter in a pan!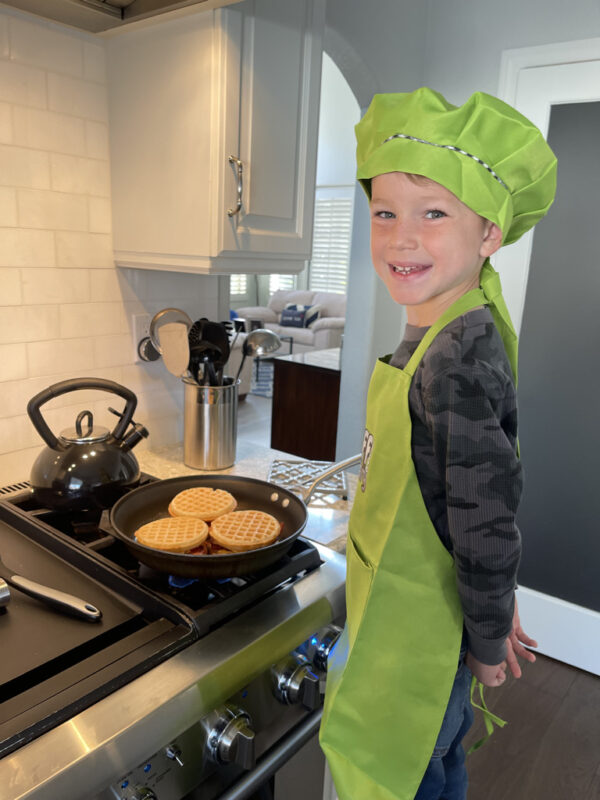 Nice work, mini Chef!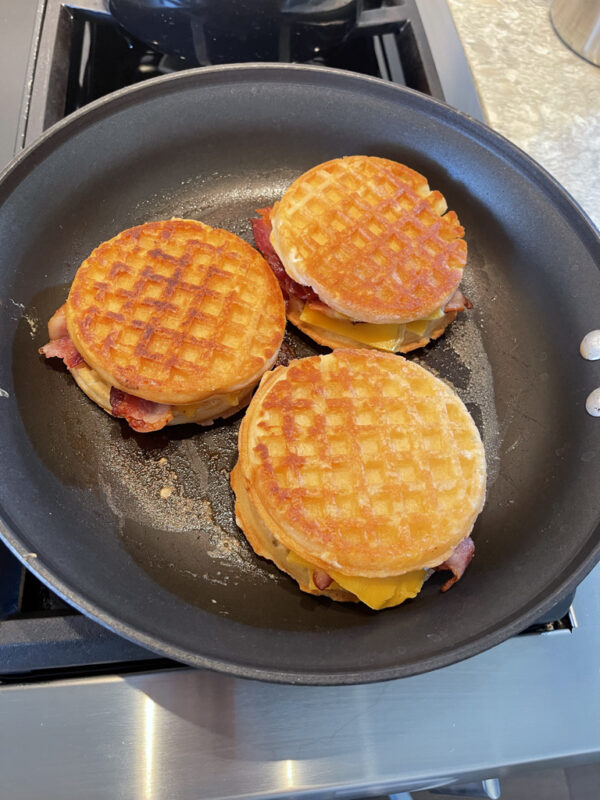 Perfection!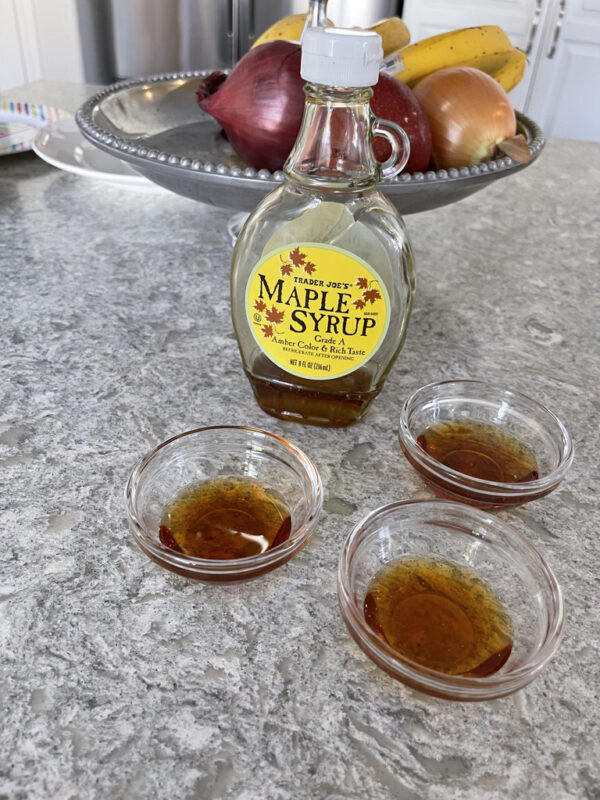 Heat up the syrup to dip your Wafflewich!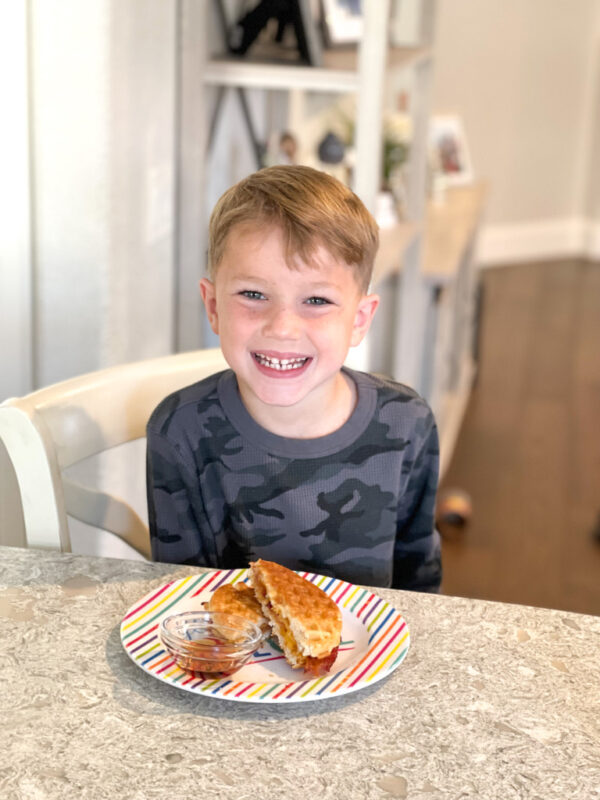 Enjoying the fruit of his labor!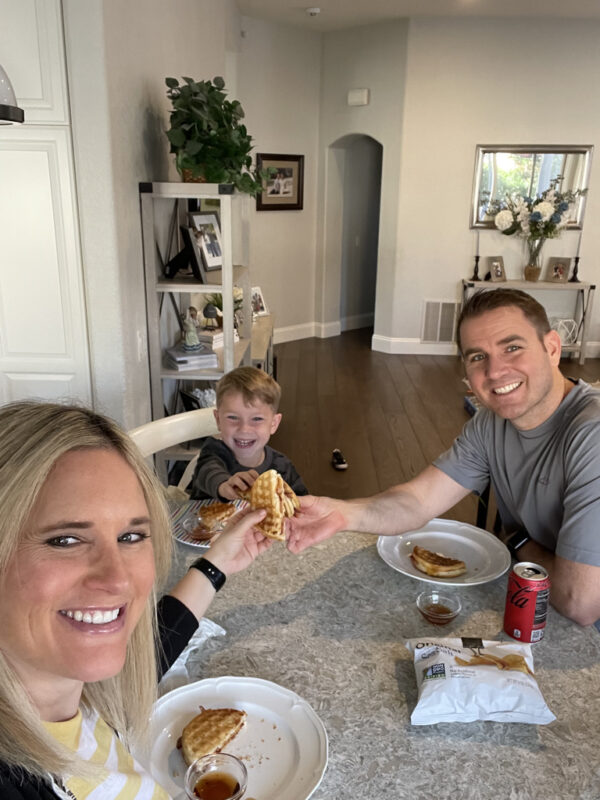 Thanks for lunch, Tyler!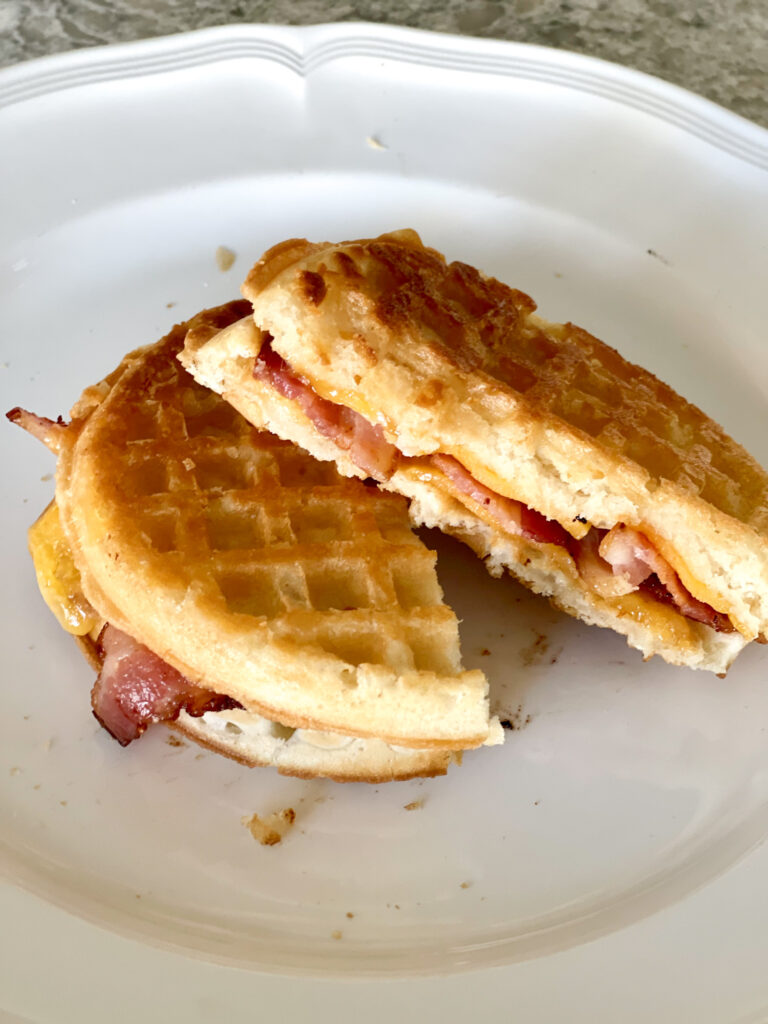 It was very DELICIOUS!
Banana Chips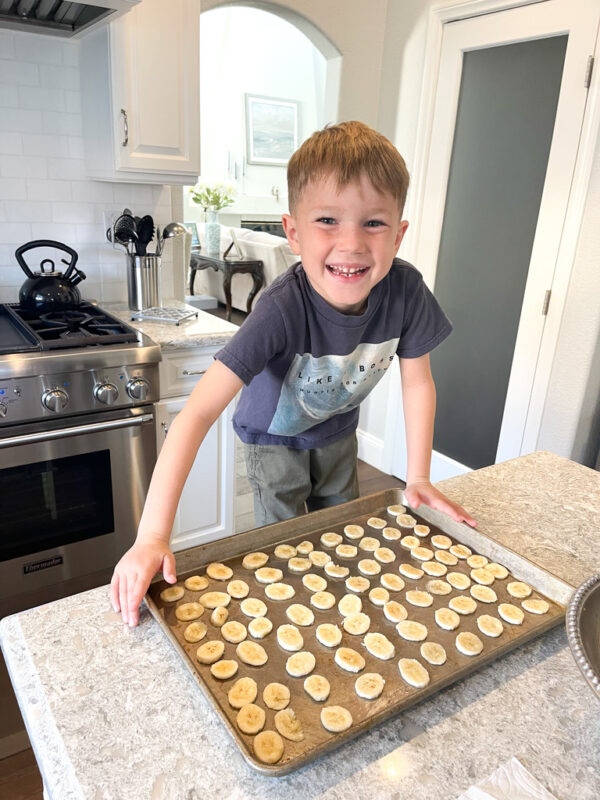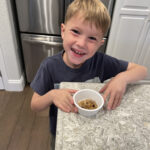 Banana Chips
The perfect healthy snack!
Instructions
Get out a baking sheet and brush the oil over the bottom.

Slice the banana's into ⅛ inch rounds. Lay the bananas down in a single layer onto the baking sheet.

Bake the bananas until golden brown. Let them sit until they reach room temperature and are firm. I put them onto a drying rack so they didn't sit in the oil and could dry out.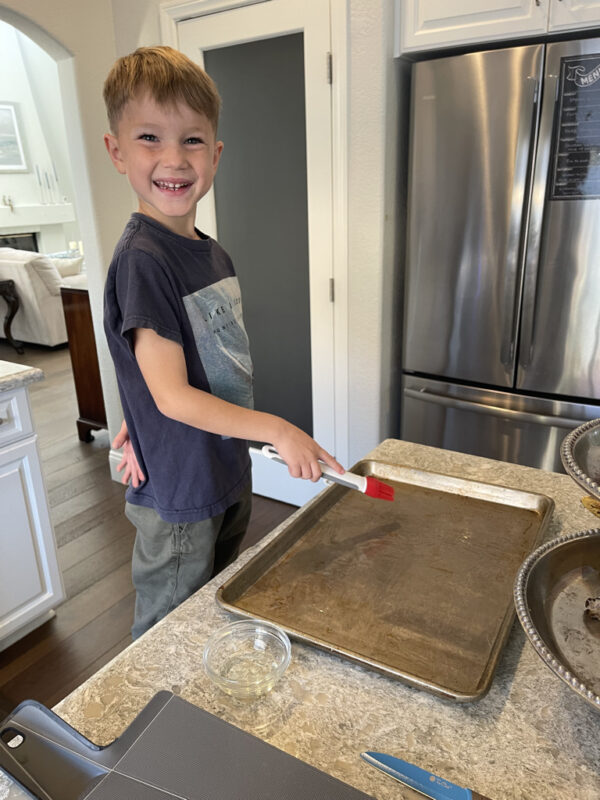 Brushing oil onto the baking sheet!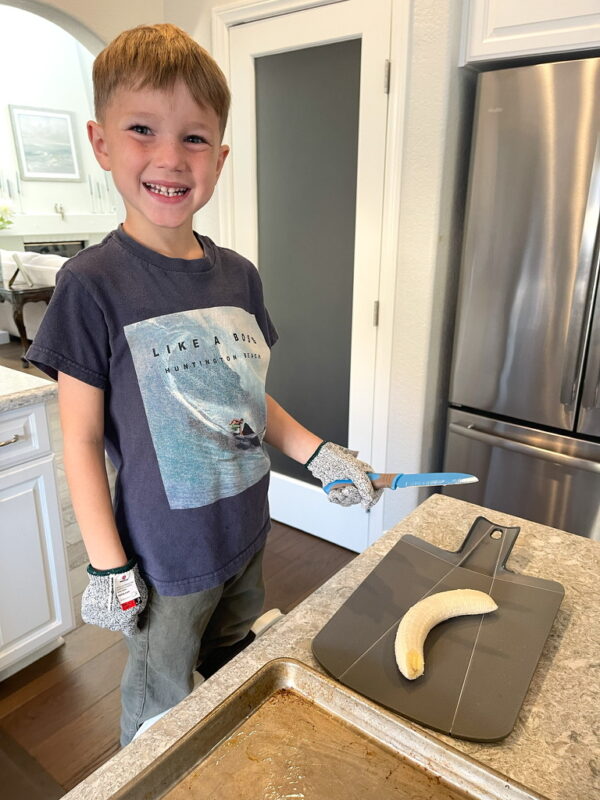 Cutting the bananas into 1/8″ rounds! Tyler is learning the safe way to use a knife.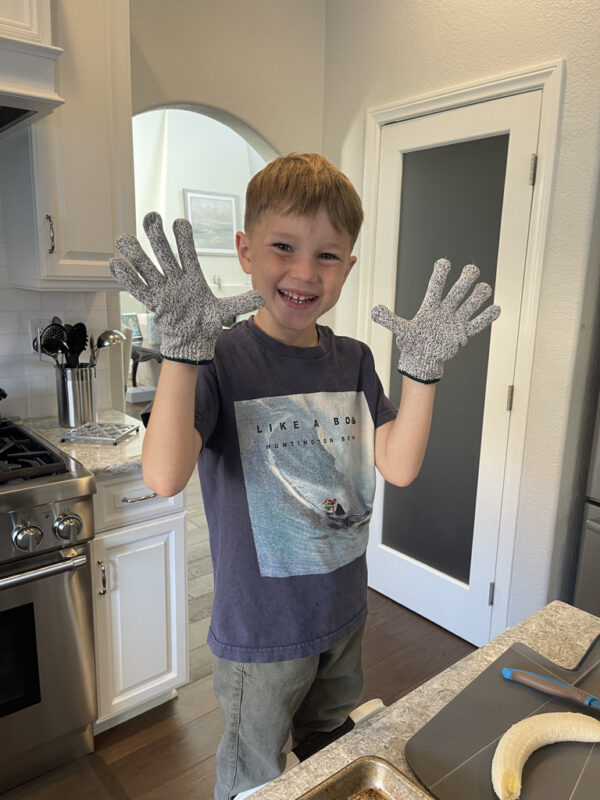 Tyler received these kids kitchen knives and protective gloves for Christmas. Not to worry, I was with him for every cut of the banana, lol Tyler felt such pride being able to use "big boy tool" in the kitchen!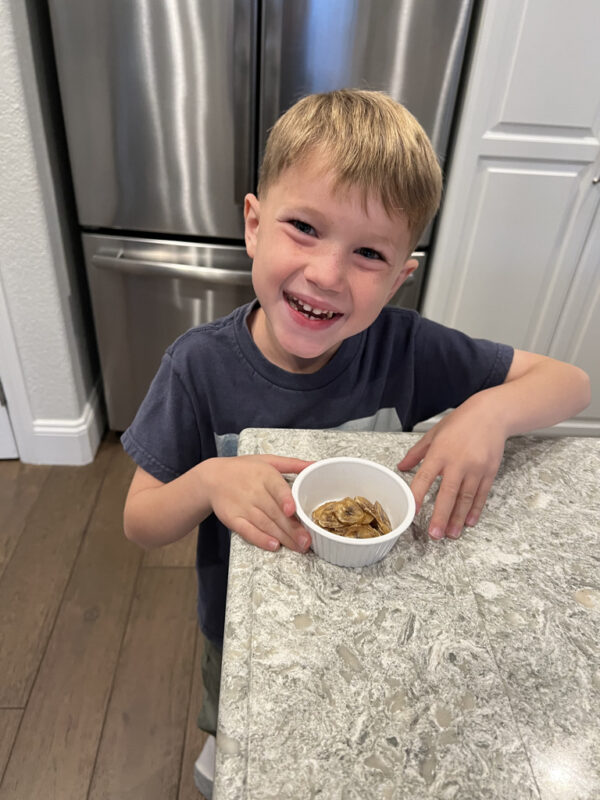 We loved this healthy and sweet snack!
Happy cooking in the kitchen with your kiddos!