Woohoo, it's FRI-YAY!!!!
Today's post covers a variety of FAVORITE moments from the boys first day of school, to our FAVORITE school lunch bags & boxes, a recipe for coconut flour protein pancakes, to things that make me happy and fun moments as of late!
Coconut Flour Protein Pancakes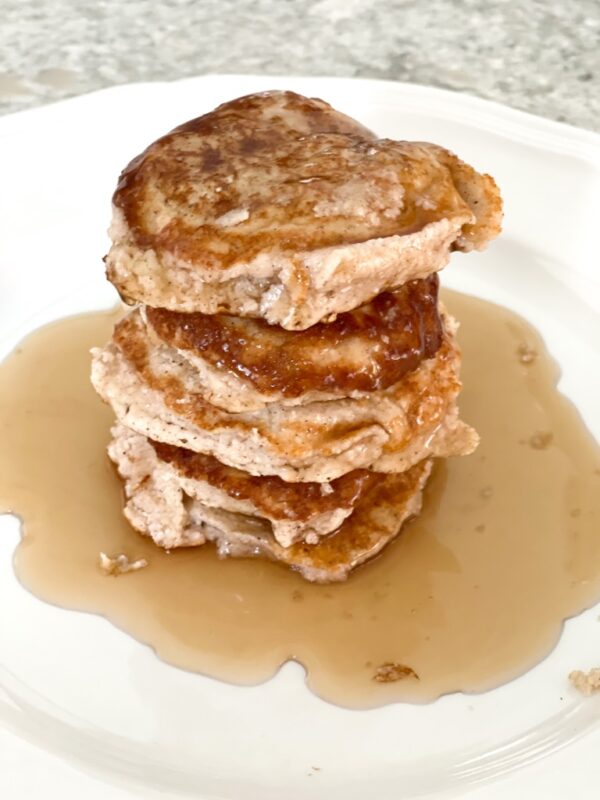 I love finding healthy and delicious ways to pack in good ingredients into breakfast meals. These pancakes are delicious and nutritious! You need to make these pancakes, ASAP!
Recipe
Ingredients:
1 Banana
2/3 cup Egg Whites
1/3 cup Coconut Flour
1/4 cup Unsweetened Almond Milk
1 tsp Apple Cider Vinegar
1/2 tsp Sea Salt
1/2 tsp Baking Soda
1 tsp Vanilla Extract
1/2 tsp Cinnamon
1 tbsp Coconut Oil
2 tbsp Maple Syrup
Directions:
Combine Coconut flour, baking soda, salt and cinnamon in a small bowl
In another small bowl, mash up banana and add egg whites, almond milk, vinegar, and vanilla extract and mix all together
Add the wet to the dry mixture and stir to combine. Don't over mix and let batter sit for 5 mins
Heat skillet over med-low heat. Add the coconut oil and then 2 tbsp of the batter and spread with a spoon to form the pancake or like me use a pancake pan to cook them
Let the pancake cook for 2-3 minutes and then flip and cook for another 2-3 minutes until golden brown
Toppings:
sugar free syrup
blueberries
**Recipe is brought to you by Faster Way to Fat Loss**
First Day of School 2021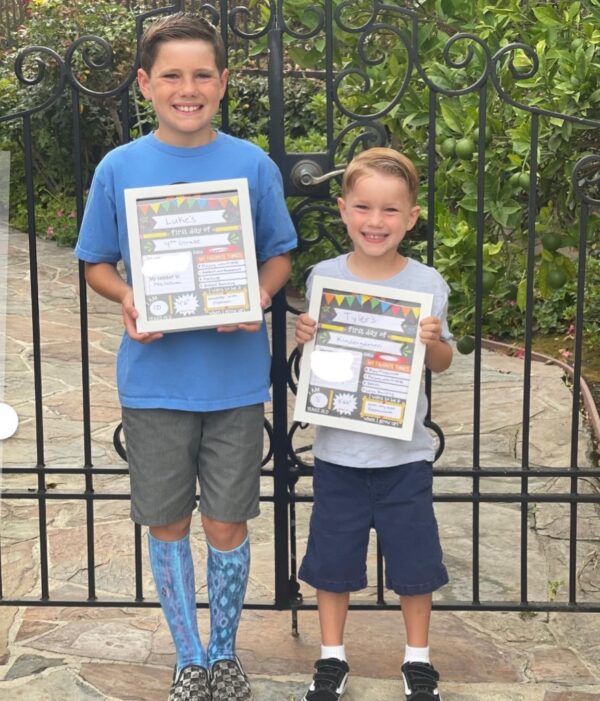 Luke is now a 4th grader!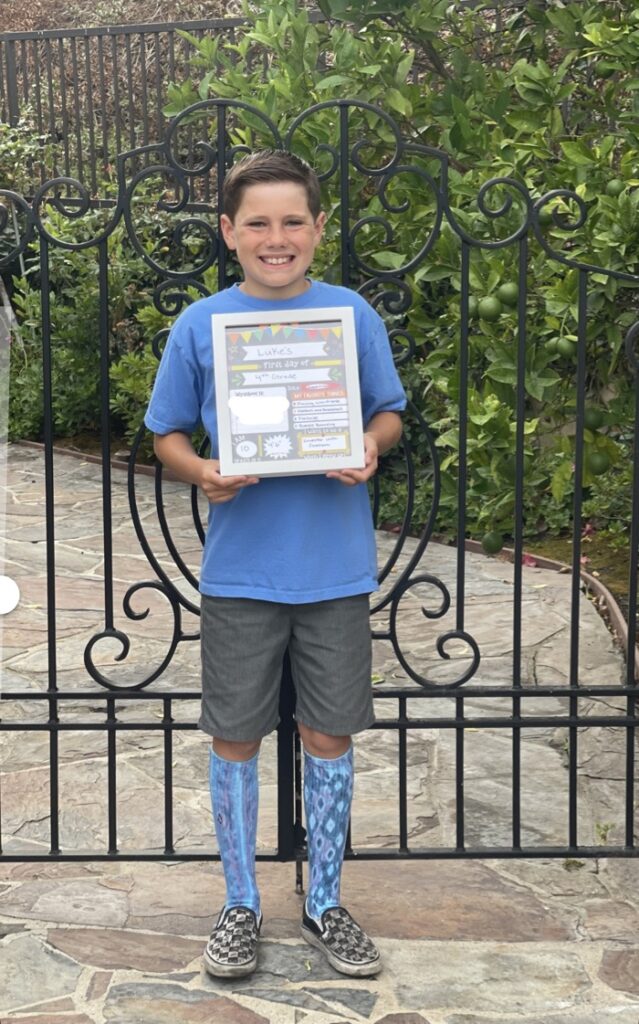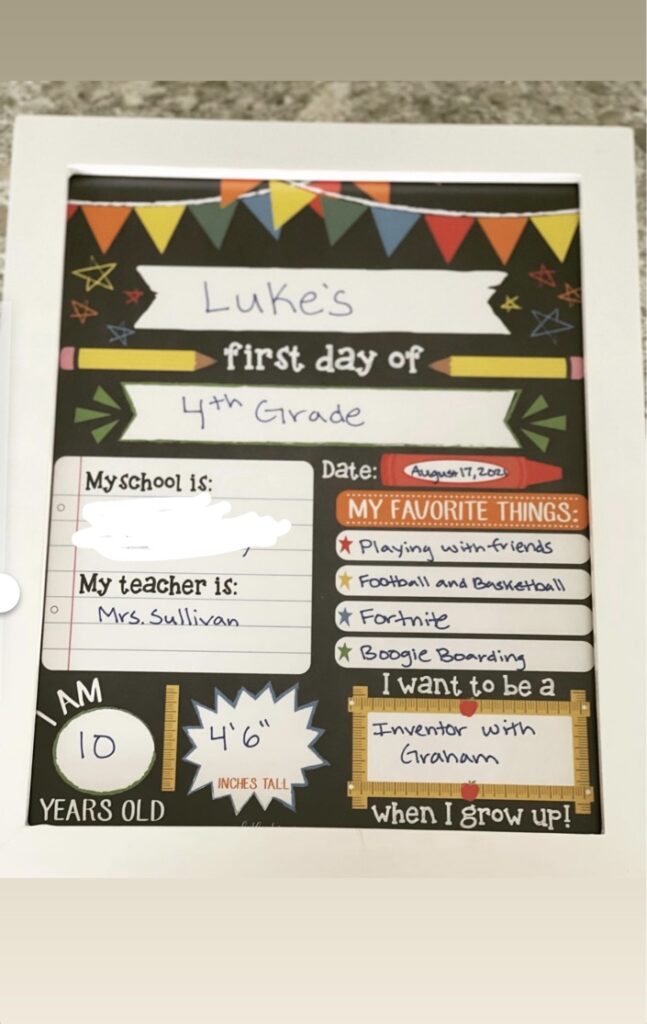 Tyler is now a Kindergartener!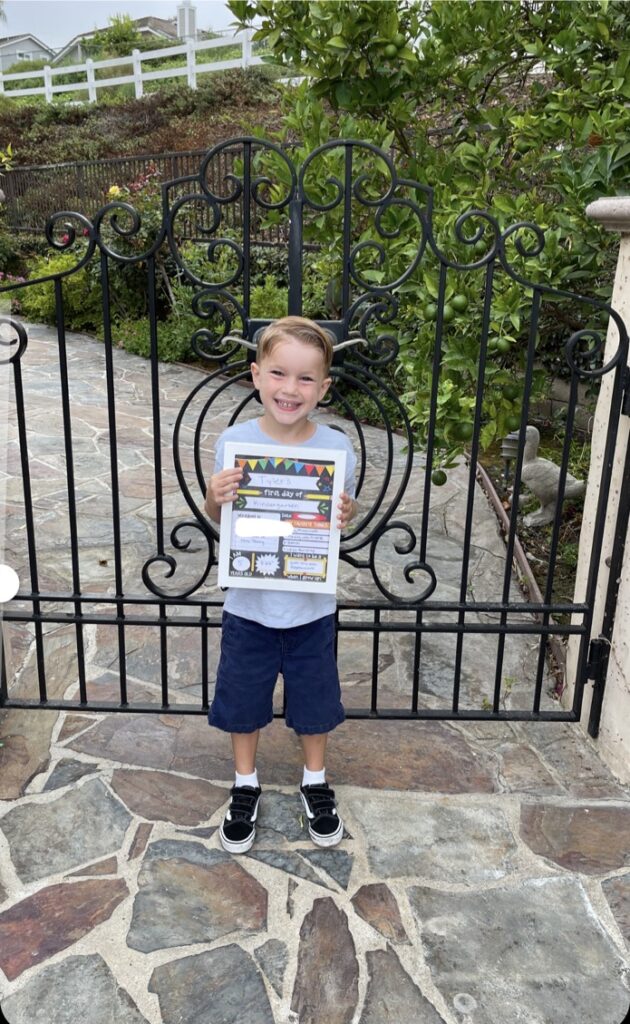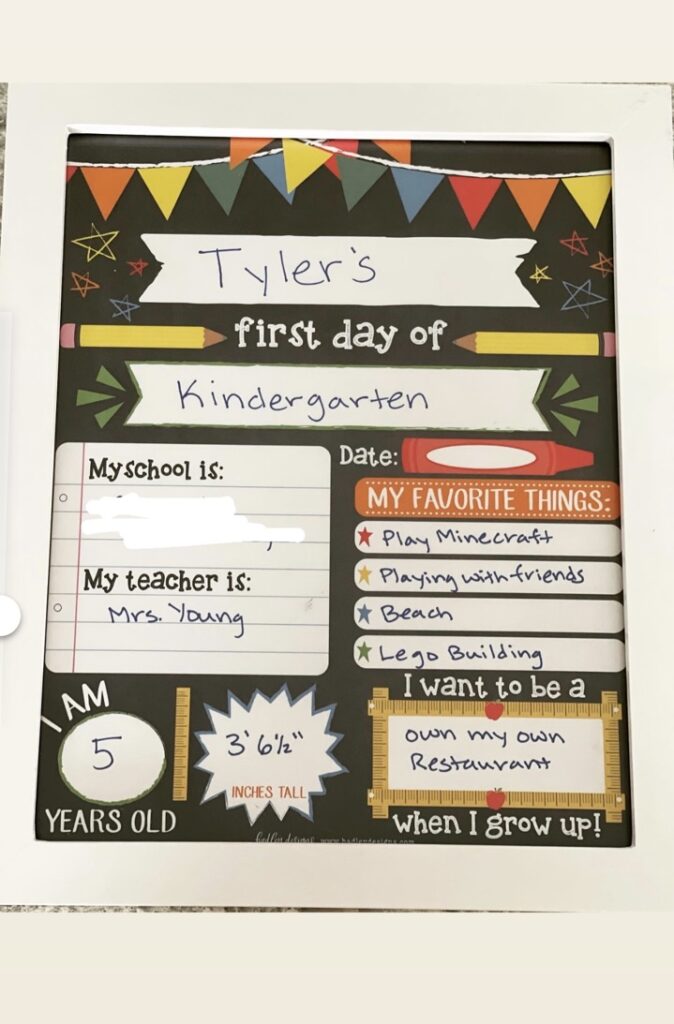 The boys will be wearing masks inside the entire day at school but are allowed to remove masks when playing outdoors. Luke didn't want to wear the disposable masks so I purchased a variety of masks for the boys from the Gap. I ordered 6 new ones for each of them so they could have a clean mask to wear everyday and so I didn't have to do extra loads of laundry each week.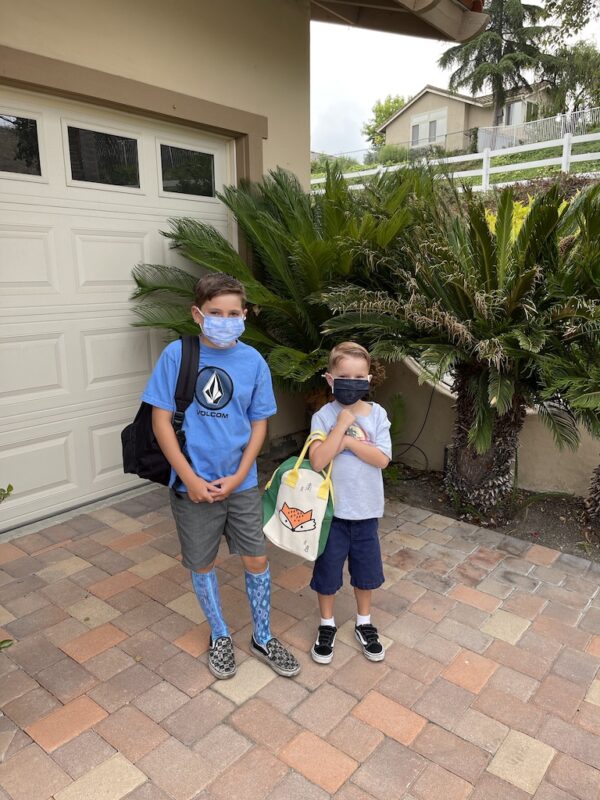 I want to add Tyler now has a backpack, lol! When Luke was in kinder they weren't allowed to have backpacks and of course I didn't know of this change when school had started. His lunch bag fits inside his backpack.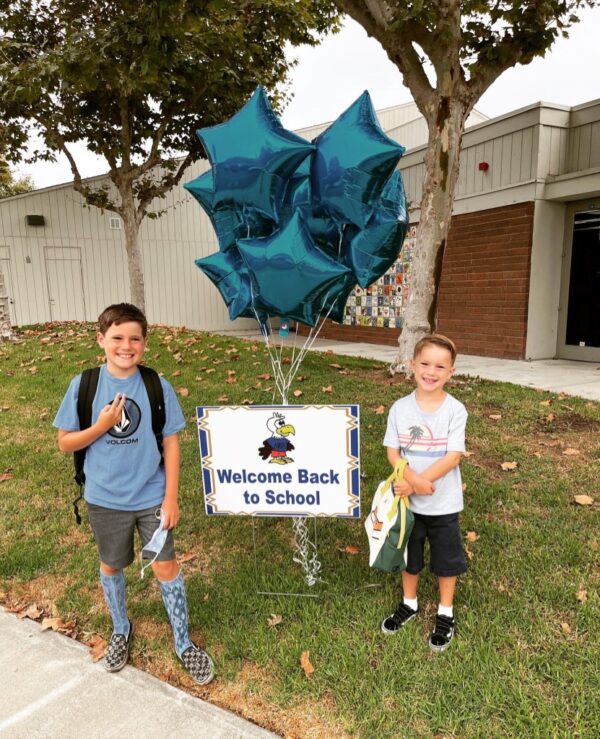 Not gonna lie, the first day was HARD for both Tyler and I. He was having anxiety about all the new things and new routines and meeting new friends (no one came over from his preschool) and he was experiencing separation anxiety. I was a bag of nerves because I wasn't allowed to walk in with him and I was nervous about all of his worries, plus I was just emotional about my last baby starting Kinder….thankfully it has gotten better for both of us.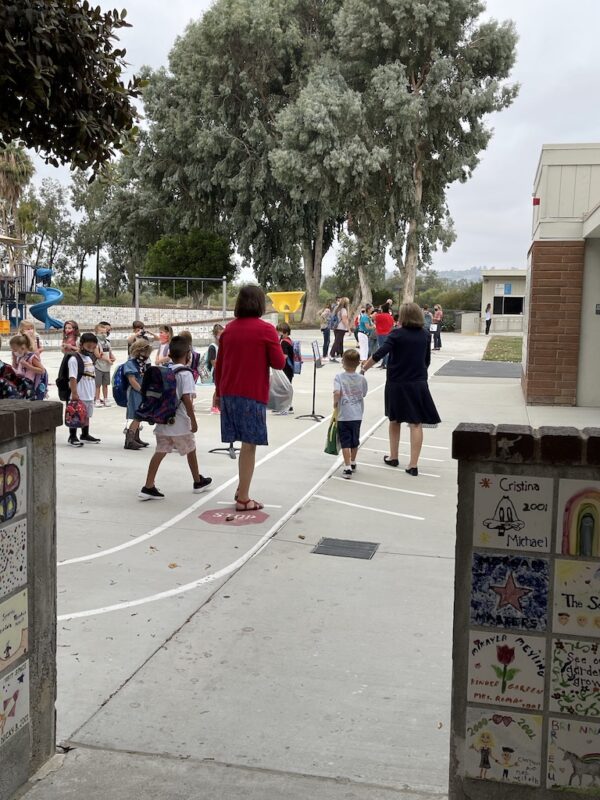 We are SO proud of Tyler! He is conquering his fears and getting used to all-day Kinder!!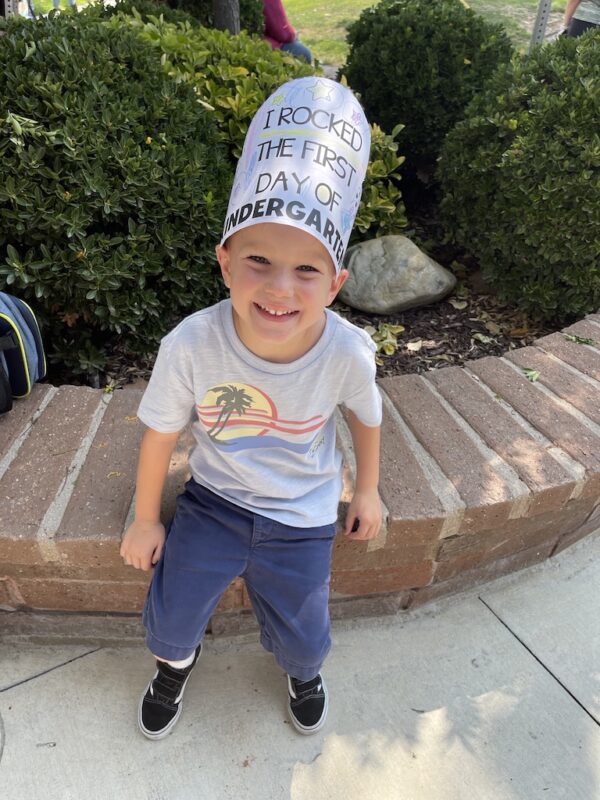 A FAVORITE is all the boys riding their bikes to school. Here is the neighborhood crew headed to school. I love all of these boys….we lucked out with great families living near us.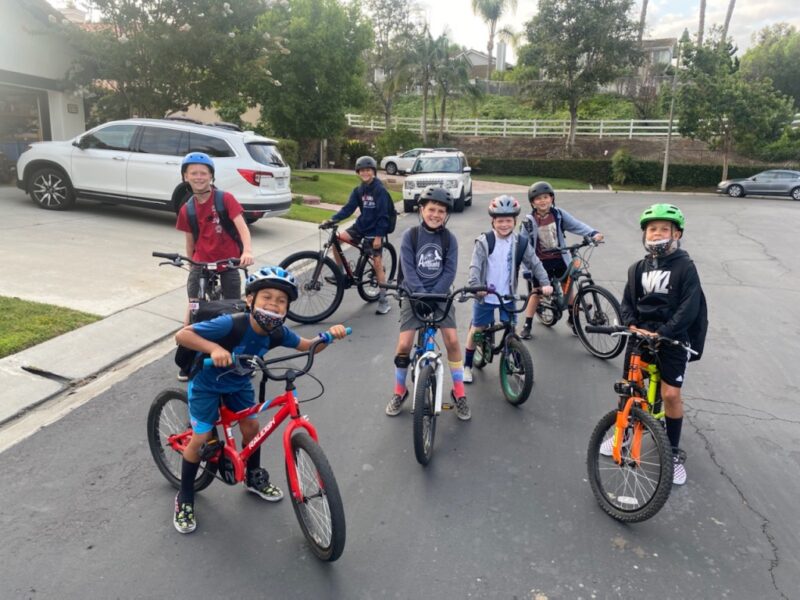 They all hang out pretty much each day and it's a FAVORITE for ALL of them to have each other.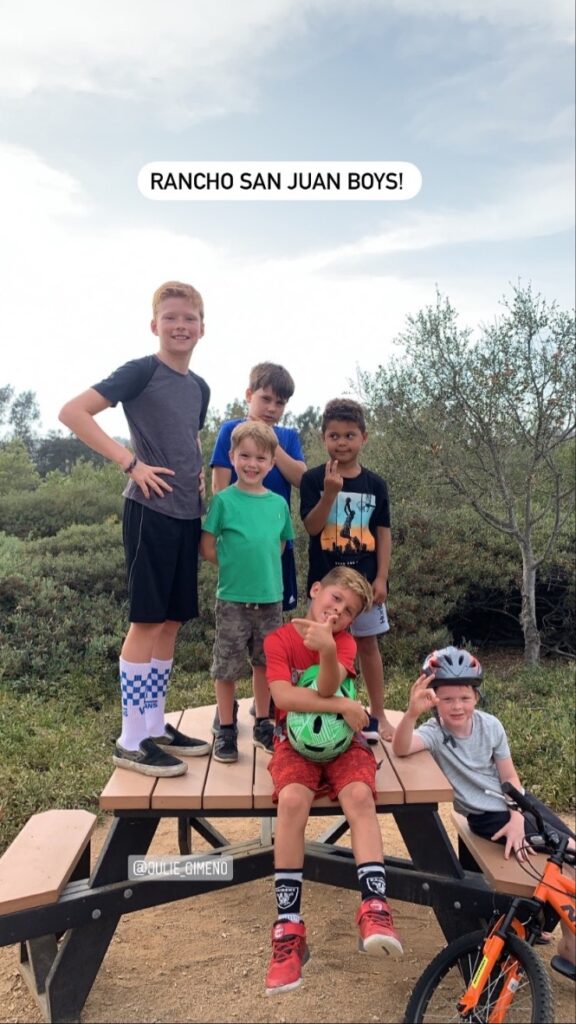 Here's a post on Kids school lunches & love notes, in case you are looking for more ideas. I use these Labels for all the kids clothing, lunch supplies and everything in between. They are washable and are perfect for helping you keep track of ALL their things.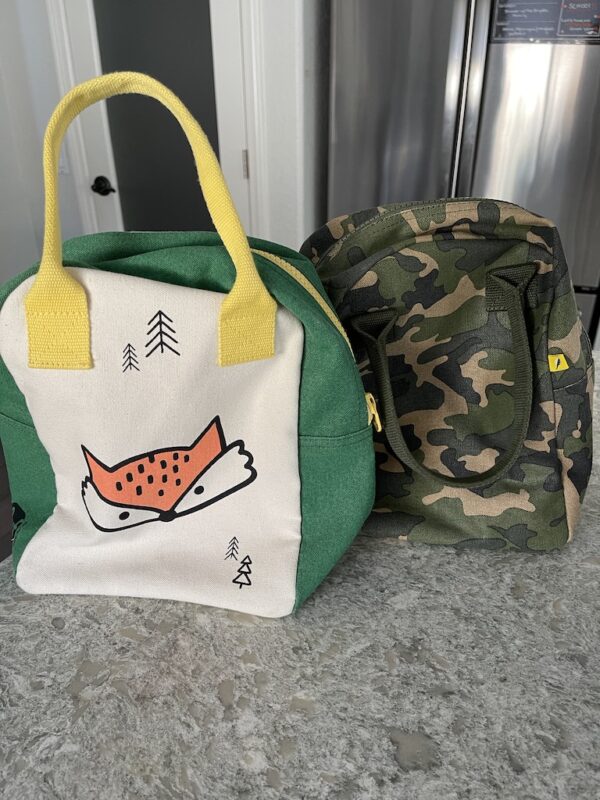 These lunch bags are washable, wipeable, fit a large water bottle, fit a bento box and it has plenty of room for snacks, thermos, etc. They come in lots of patterns.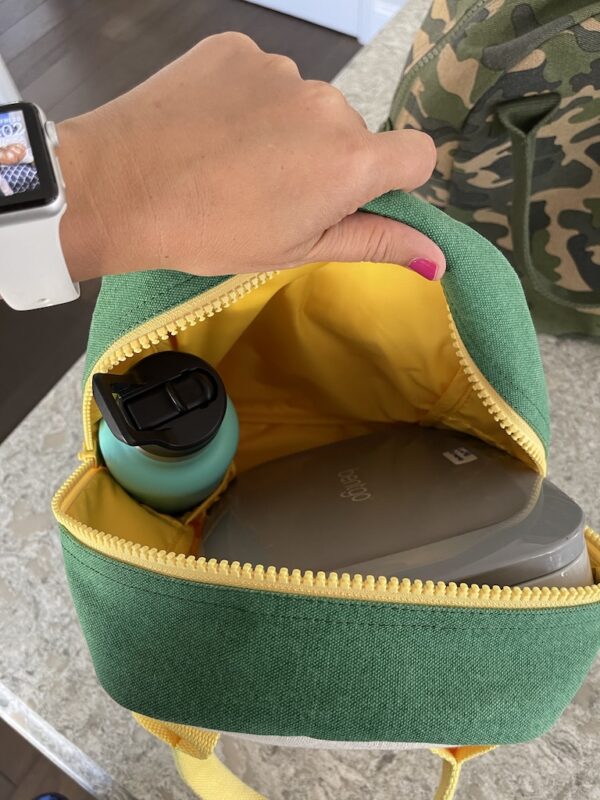 Things that have made me happy recently…..
My Hydrangeas!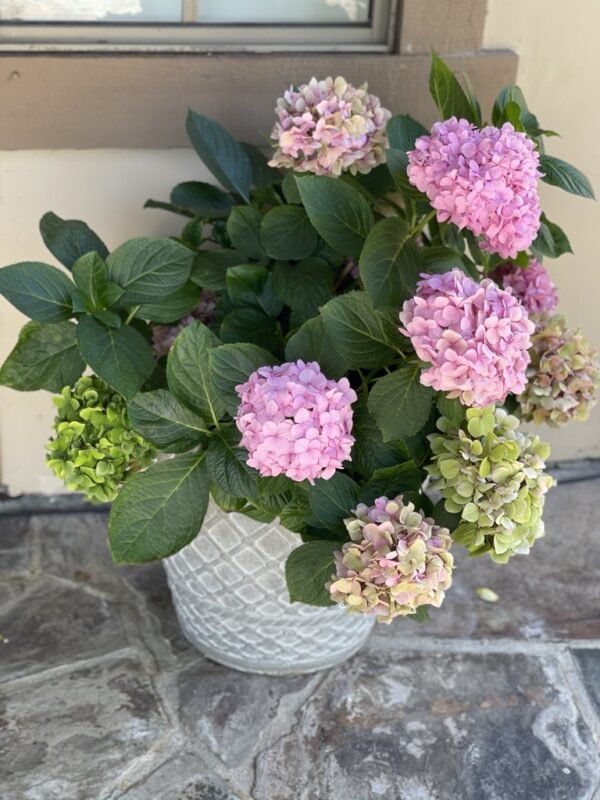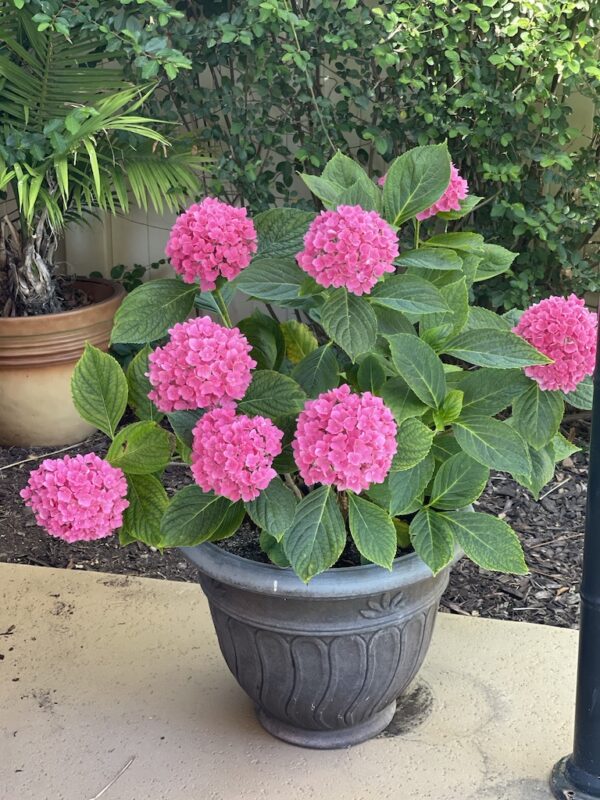 These Affirmations for ALL moms to repeat and BELIEVE!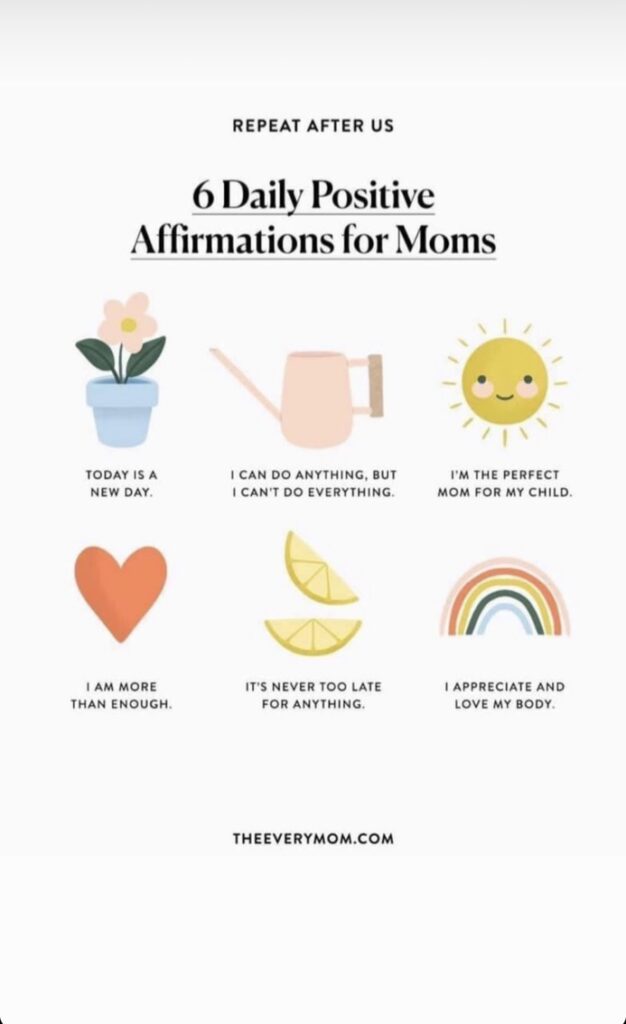 Luke has taken up boogie boarding this summer and it's a FAVORITE! We now go to the beach often and he is LOVING his new passion! Yes, I will be framing this picture to go in his bedroom 🙂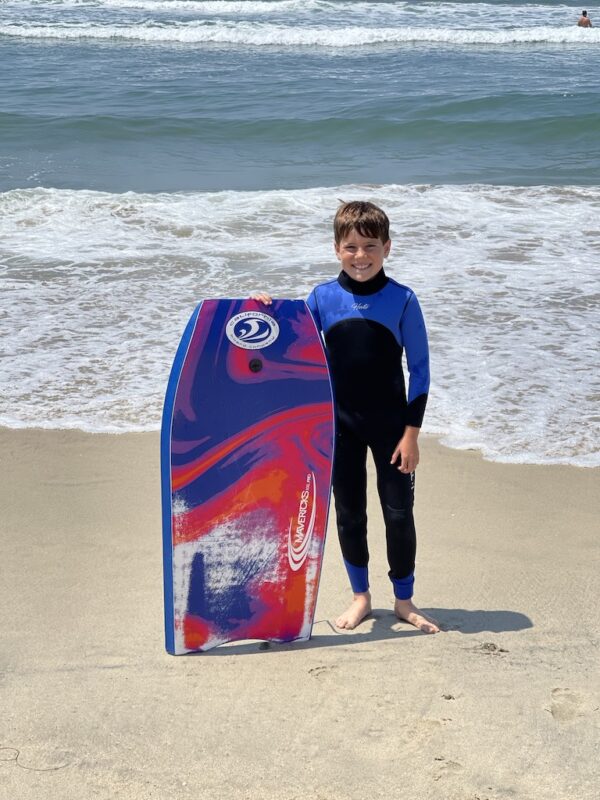 Visiting with an oldie but goodie friend!
Seeing my best friend since high school, Stephanie and meeting her baby son Colton was a FAVORITE! I hadn't seen her in over a year and half and it was fun to reunite at a splash pad while our kids played.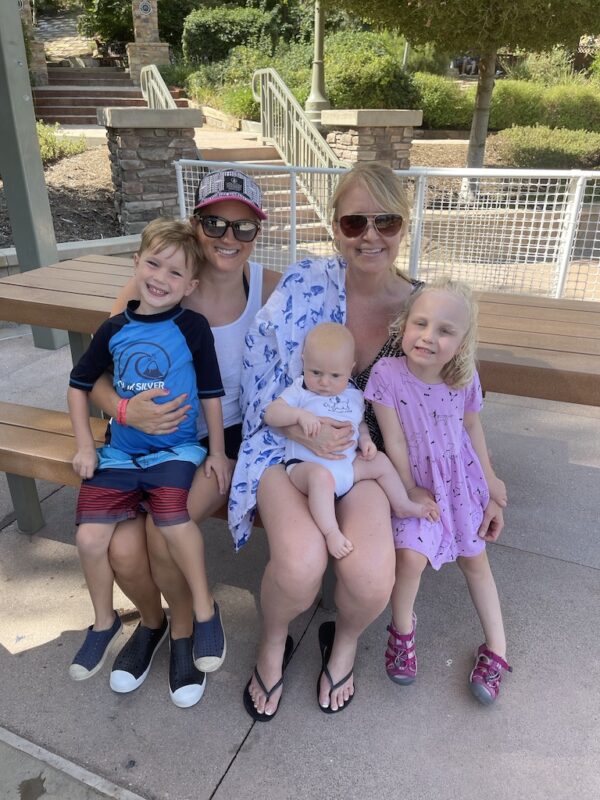 Cousin fun at RSM Lake & Ice Cream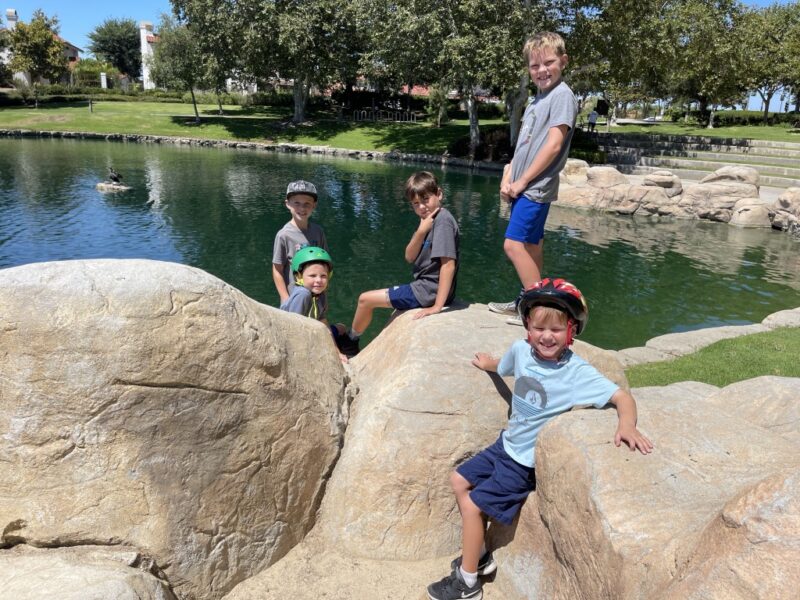 It was entertaining to watch this bird take over this rock full of turtles.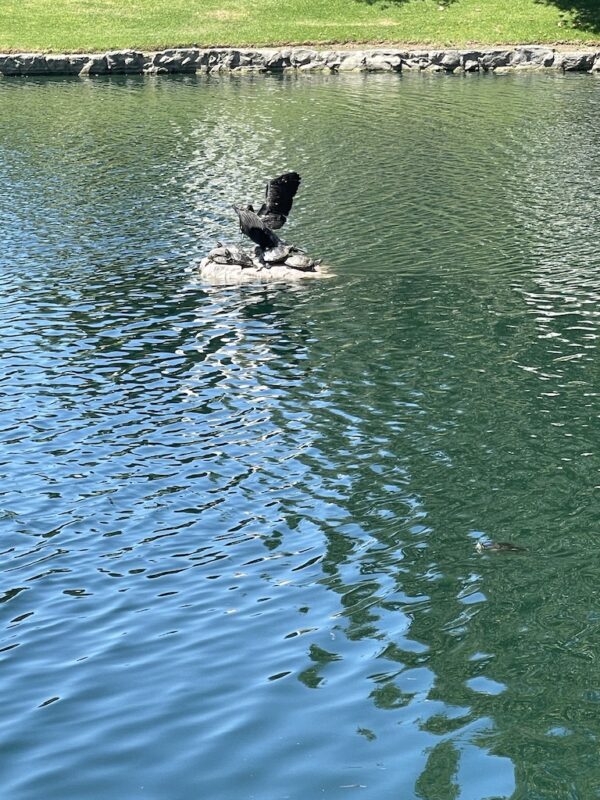 Watching the turtles swim around was a FAVORITE! If you live near Rancho Santa Margarita, I recommend checking out the lake with your kids.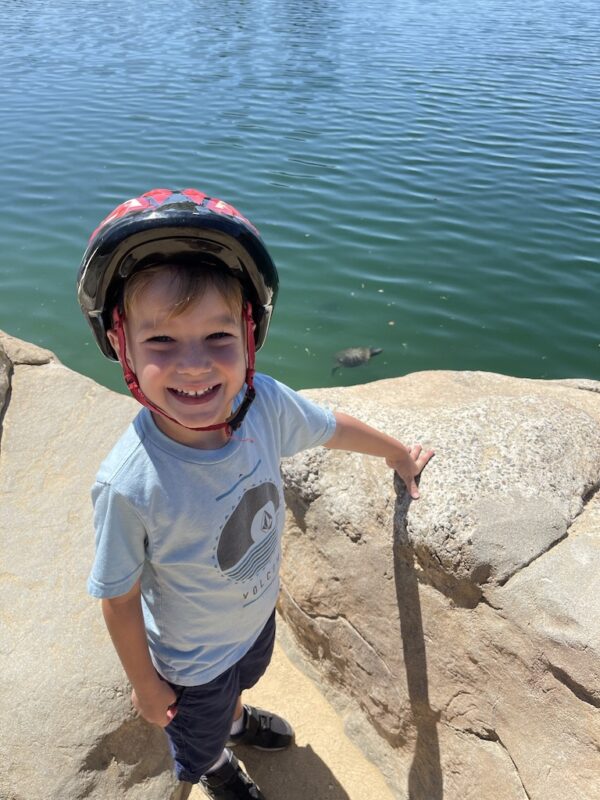 Riding their scooters around the lake was a FAVORITE!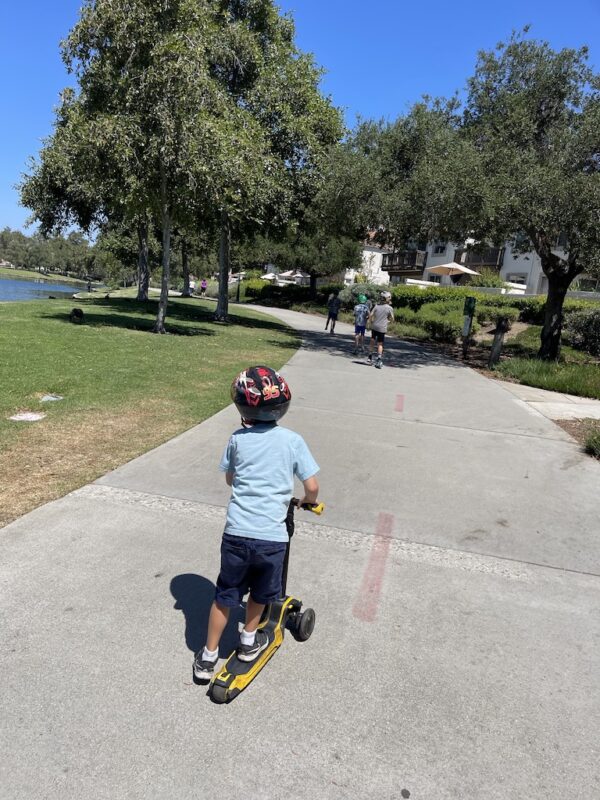 Ice Cream is always a FAVORITE!! It's been a busy summer and we've missed these three cousins.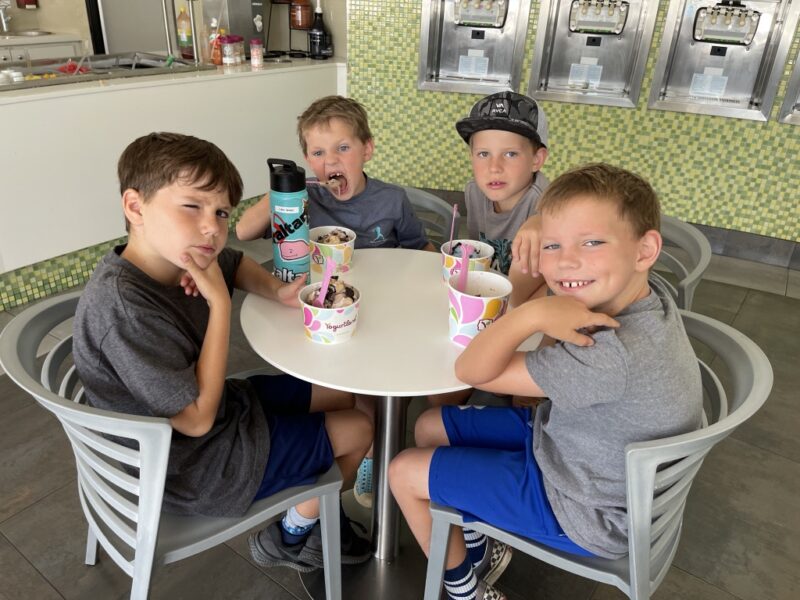 Thank you for following along today. I hope you have a wonderful weekend with your people and I will leave you with this quote……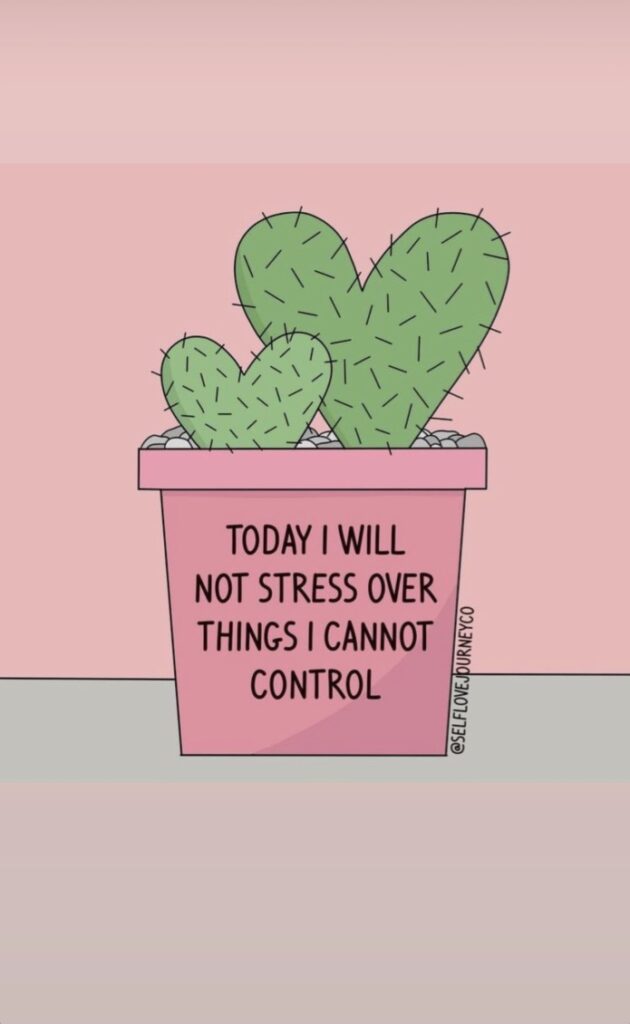 XO