Now that both of my boys are back in school, making their lunches has come back into my nightly routine.
I try to always make their lunches the night before to help the mornings go more smoothly. The next morning, I add an ice pack to their lunchbox and call it a day.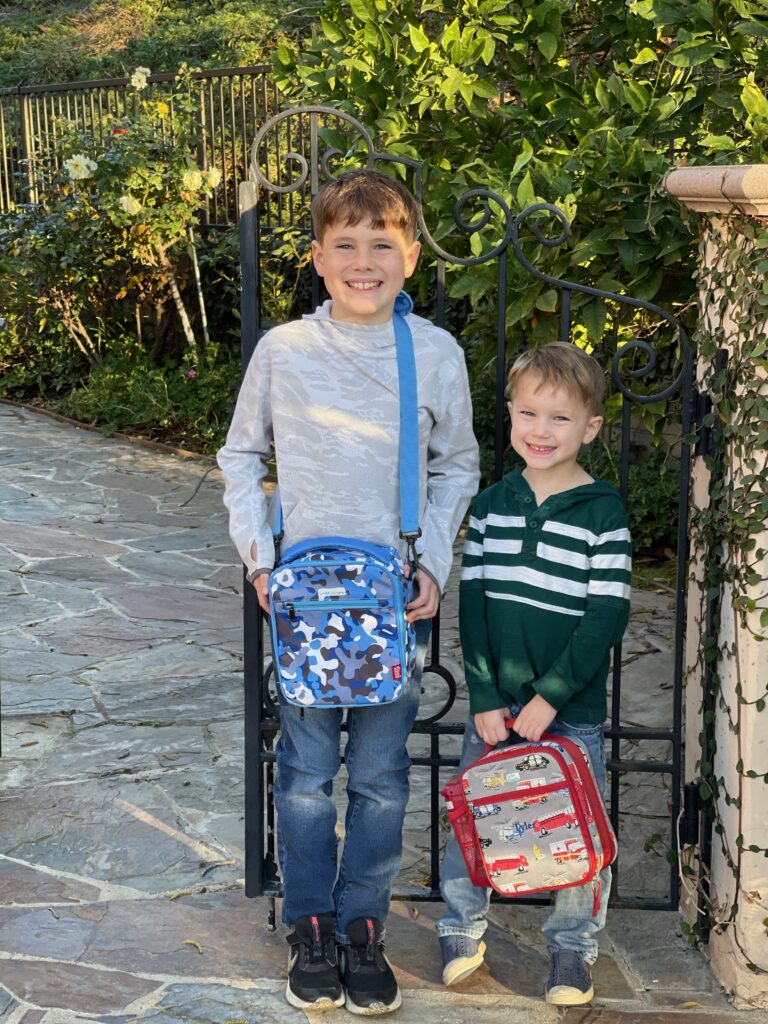 Here are the current lunch holders that my boys use.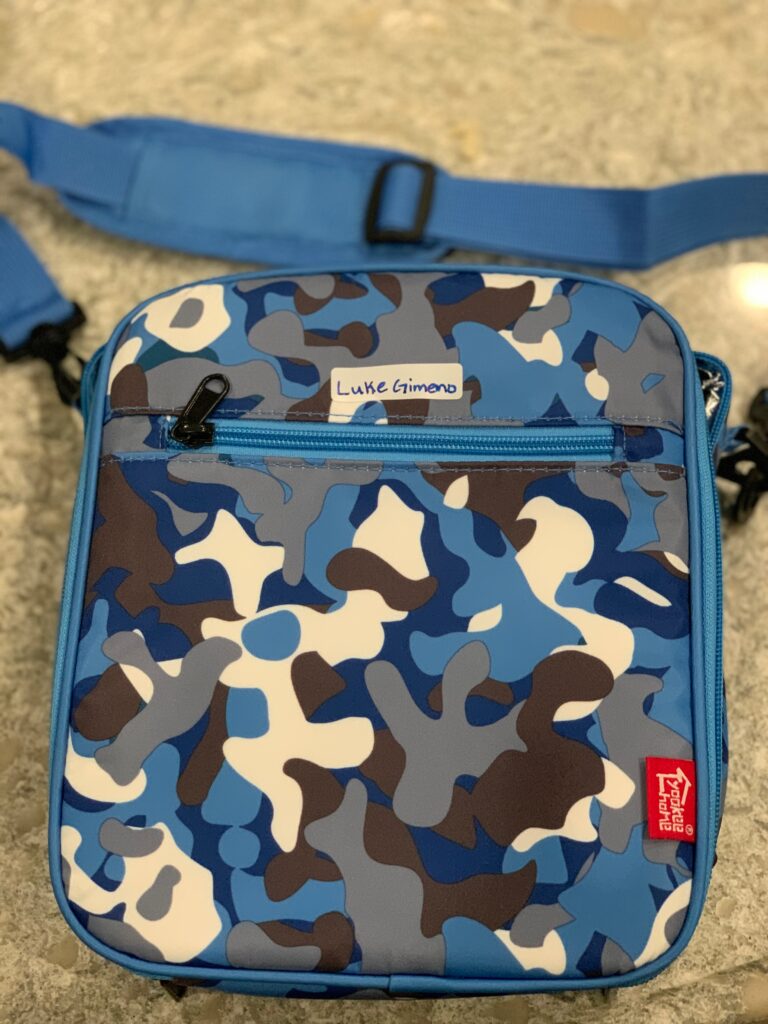 You can find the lunch box holder HERE. I use these labels to label ALL the things from clothes, water bottles, school supplies, you name it…I label it!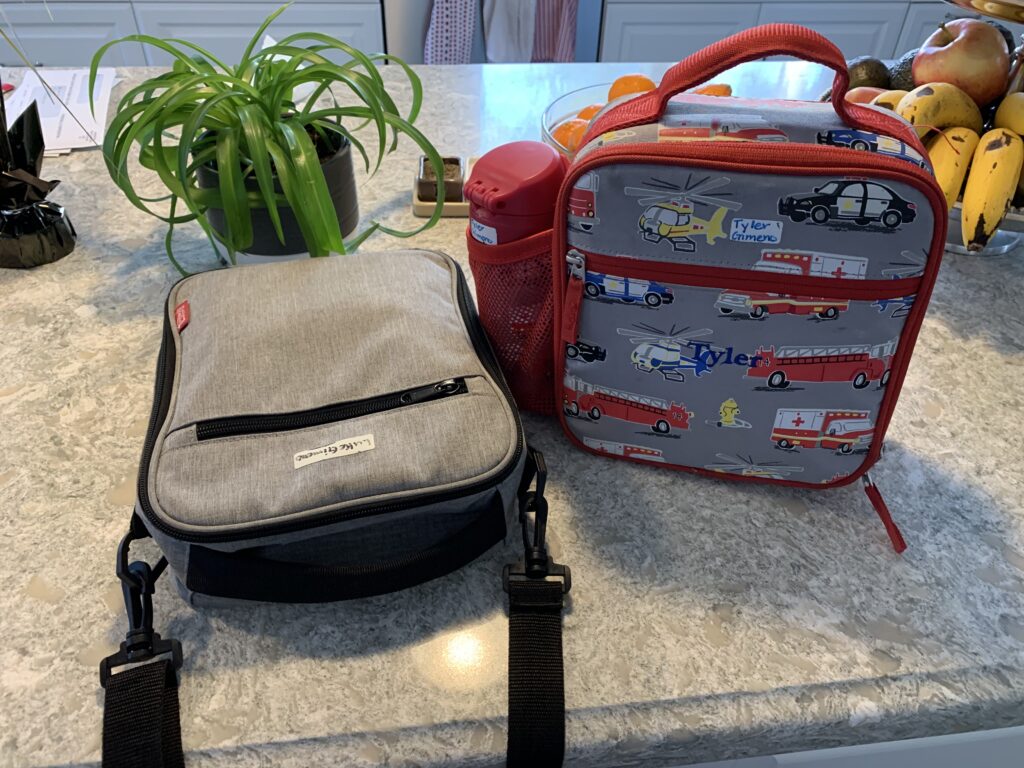 You can find Tyler's lunch holder HERE.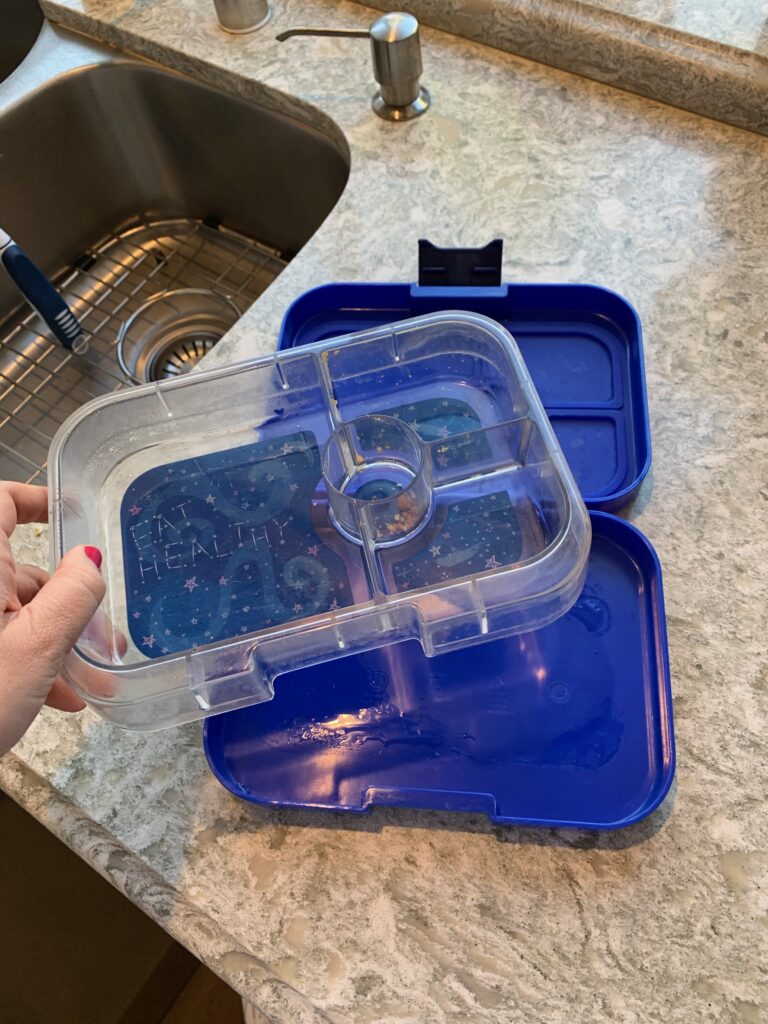 Yumbox Panino Leakproof Bento Box Container
Next, I wanted to share with you how I add in little love notes to my boy's school lunches. It's a special and easy way for your kids to see that you care and are thinking about them.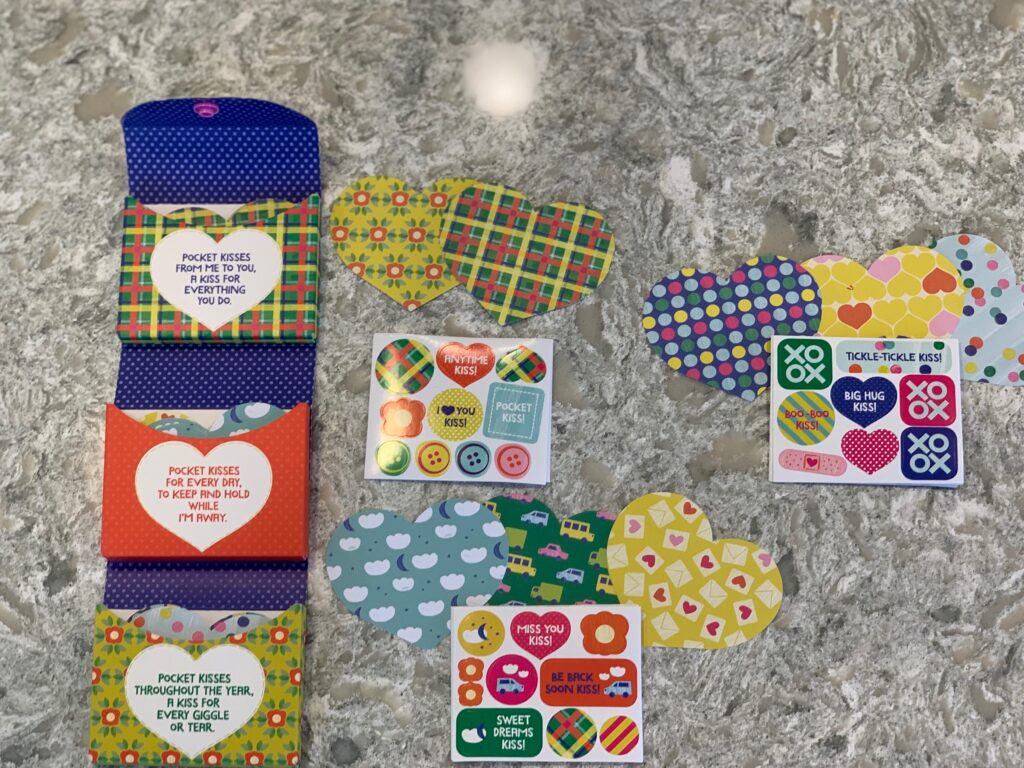 This set is from a site called Little Obsessed and you can find the little notes HERE.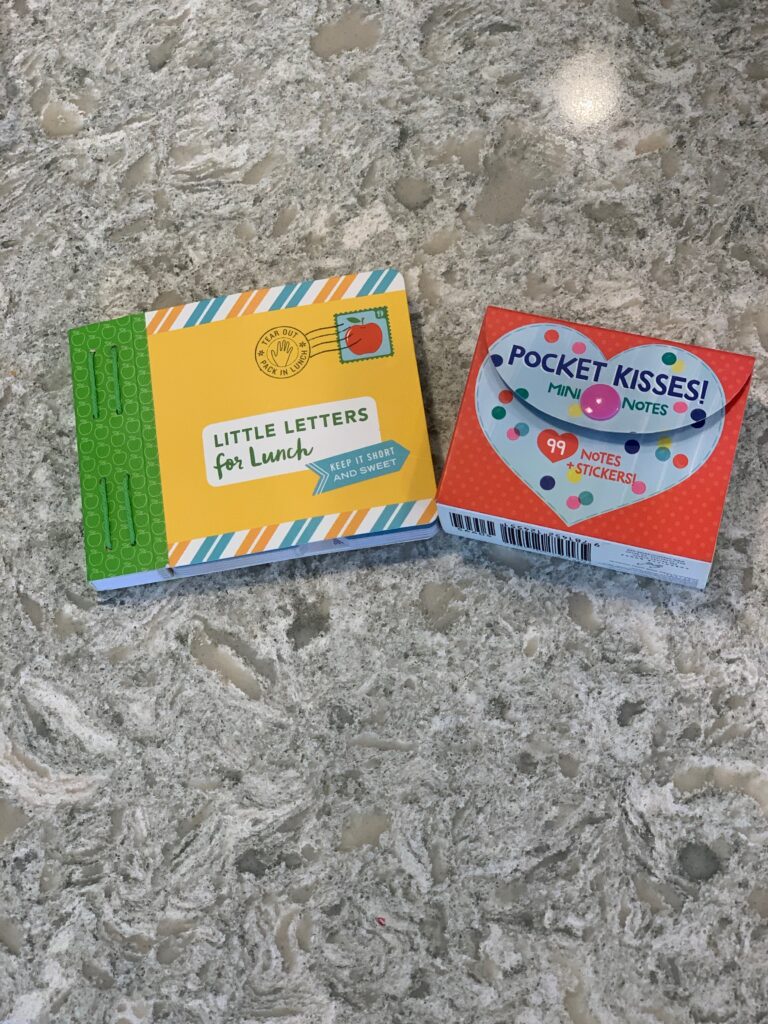 Little Letters for Lunch / Pocket Kisses
Here's a look at the cute stickers that come with the Little letters for lunch set.
You take out the note you want to use and it already has the folds for you to make it into a letter. It reminds me of back in the day when I used to bring little letters to my friends at school, LOL. Then you seal the letter with a cute sticker.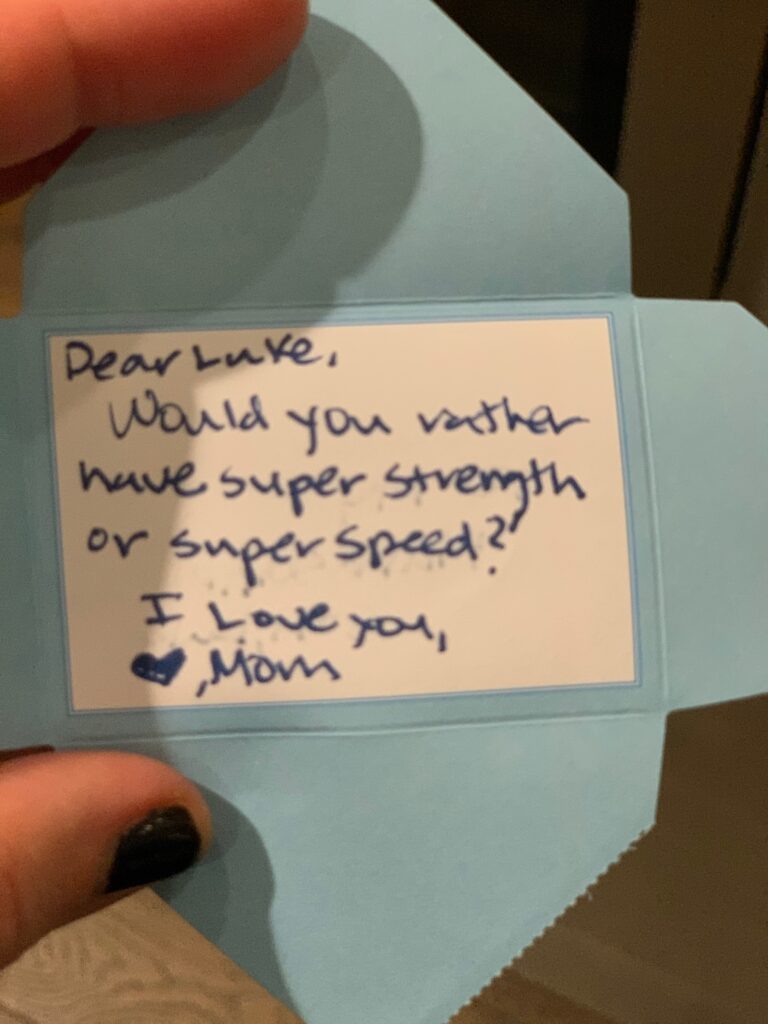 What I like to do for Luke's lunch notes right now is write a "would you rather" question. He loves them and it turns into good conversations between his friends at lunchtime.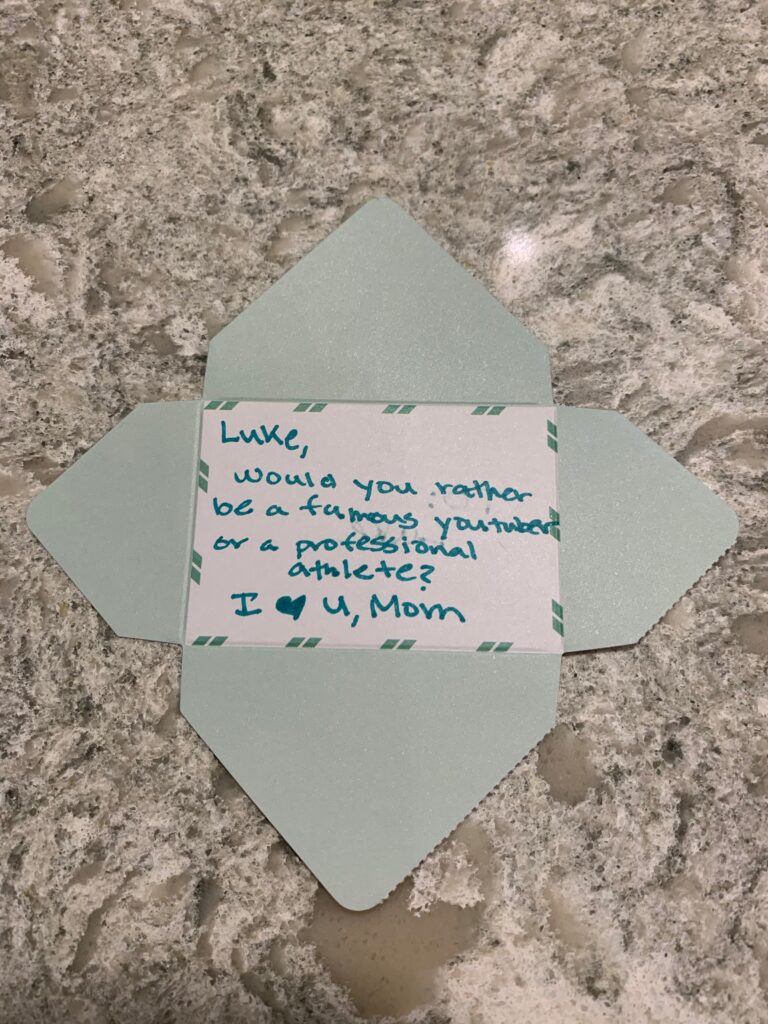 Another thing I like to do is add in a seasonal napkin for the holiday during that month.
Halloween napkins / Thanksgiving napkins / Christmas napkins
What I love about these containers is that they have leak-proof departments. Things never spill over into the different sections or out of the container. My boys pretty much only want a turkey or peanut butter and jelly sandwich. I just switch around the fruit, a carb, possibly a dairy item, and a small treat.
I also add in apples, cuties, and carrots with ranch in the center section. I switch out the turkey sandwich with peanut butter and Jelly too.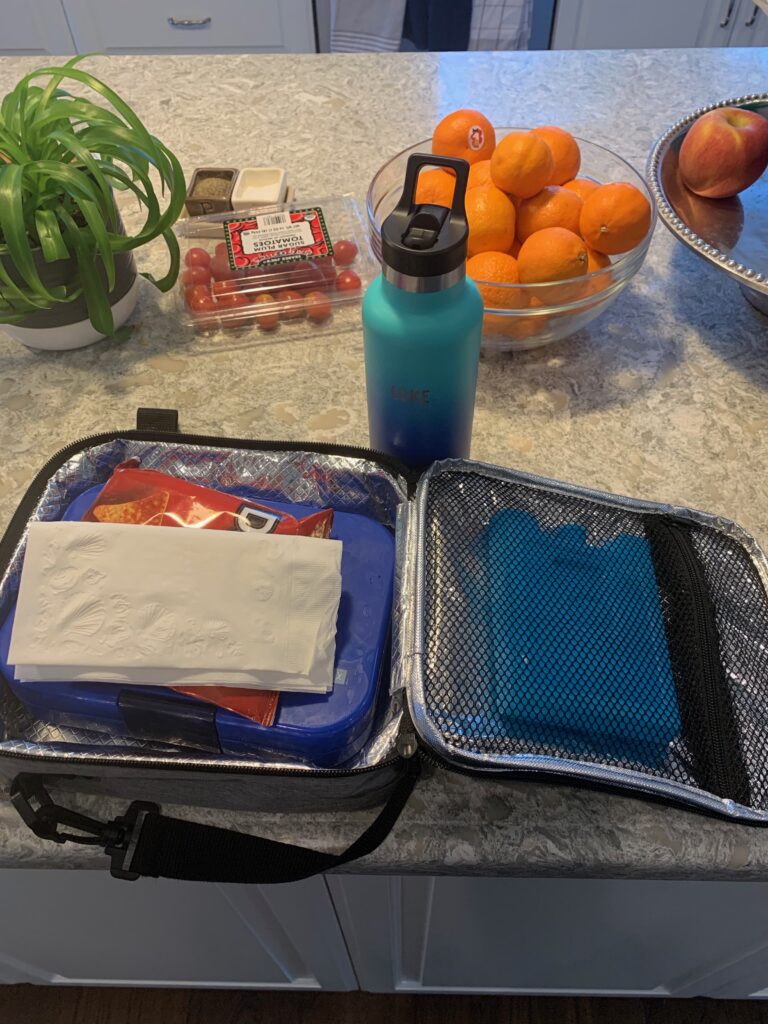 The lunch bag holder comes with a section for the ice packet. You also have enough room to add in a small drink or an additional snack. You can see that the lunch container fits nicely into this holder.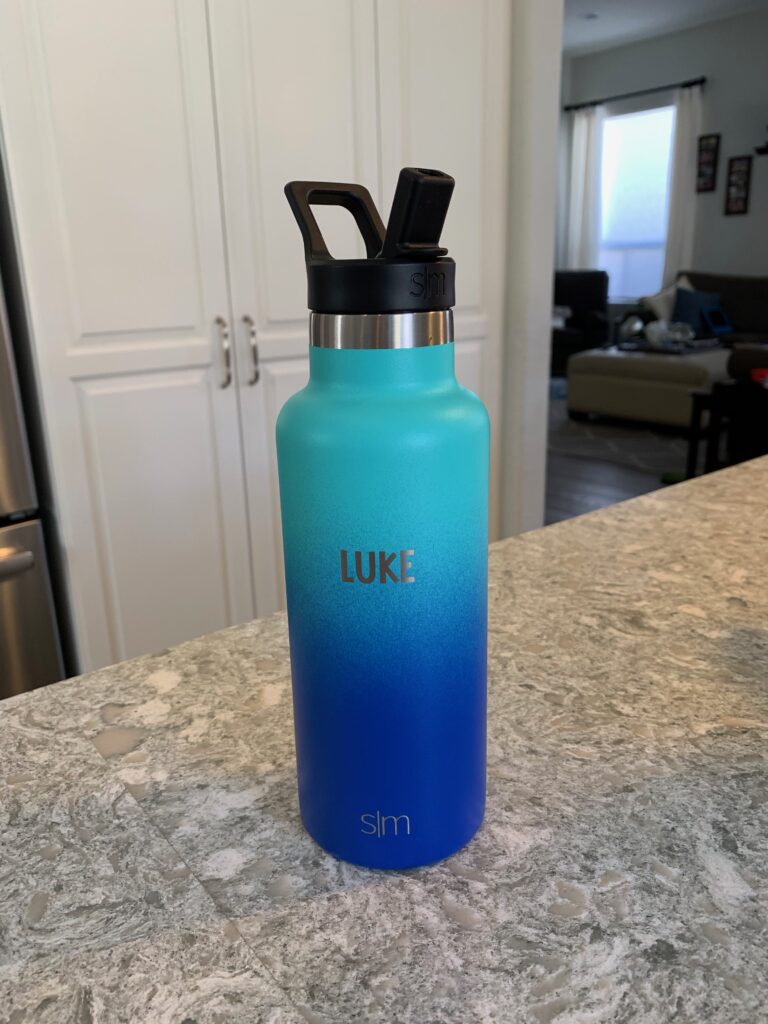 We have loved this brand Simple Modern Water Bottles to take to school. Luke has an even larger one that he takes now since water fountains are closed for use at school. They don't drip, they keep the beverage cold and you can personalize it with their name. They come in many patterns and sizes. You don't have to have the straw top but I didn't want him dropping the lid or accidentally spilling water over himself with a large opening top.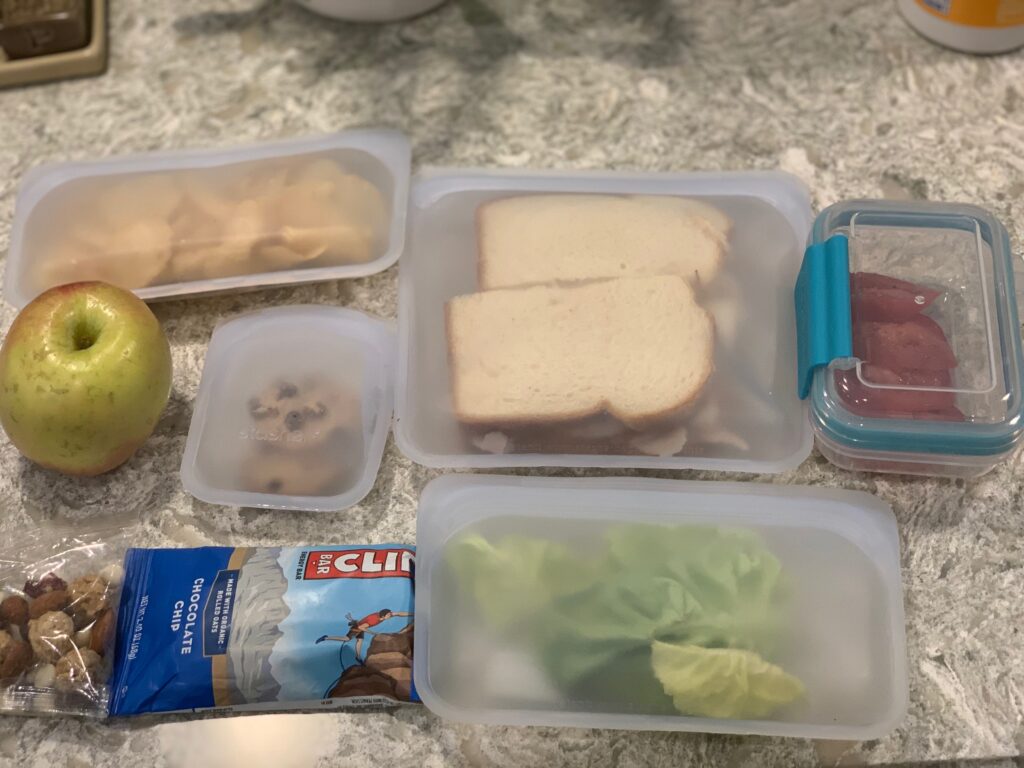 Here's an example of how I bring lunch somewhere. Have you heard of stacher bags? They are awesome, great for our environment, clean well, and come in so many different sizes and colors. I started with the starter kit and I recommend investing in them when they go on sale. You can find them HERE.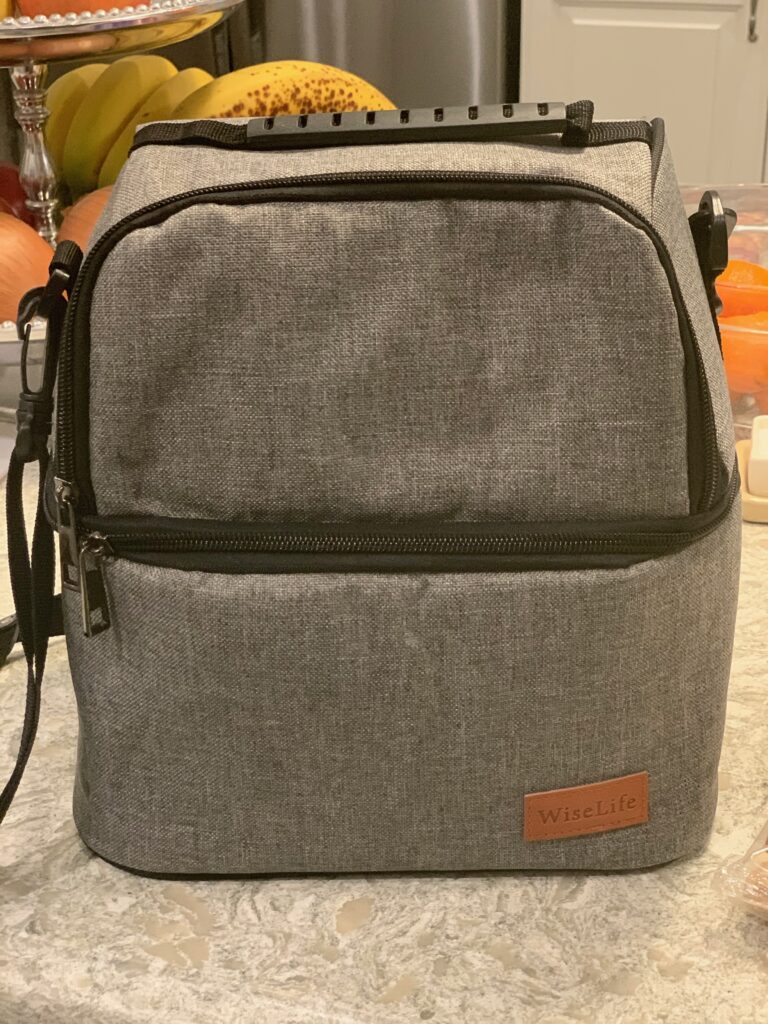 I love this lunch holder too. It's great to bring on a picnic, to the beach, or pack snacks and drinks for the park. Comes with a handle and has 2 compartments. You can find it HERE.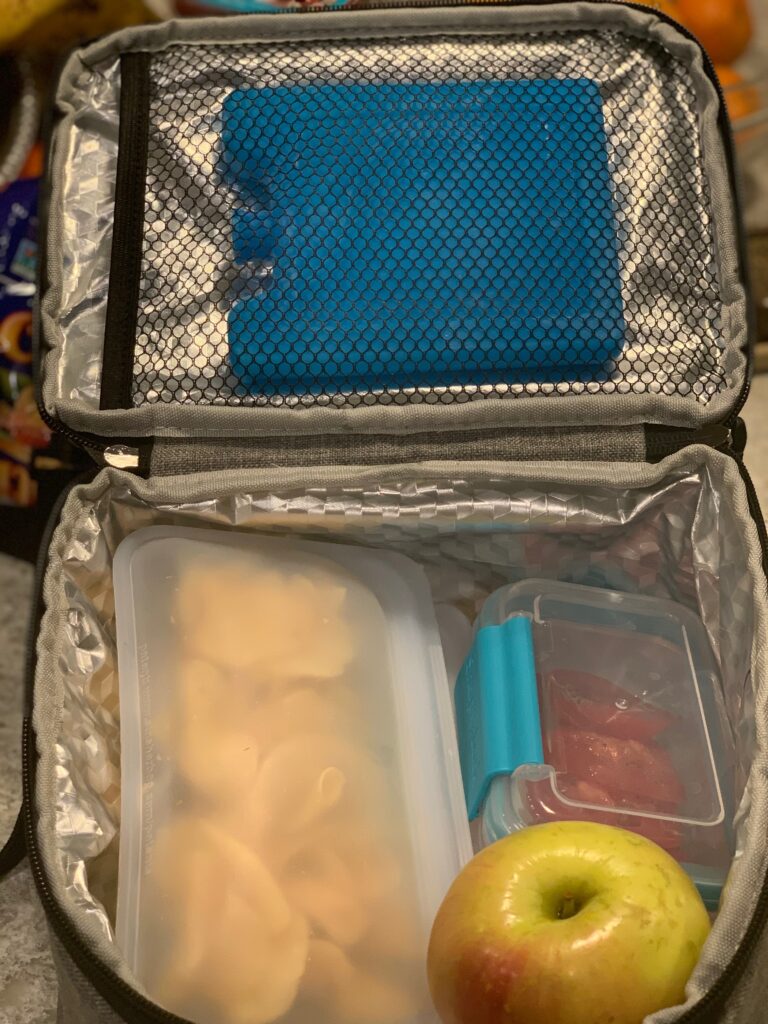 Compartment to put an ice pack in. And as you can see it fit all the above items.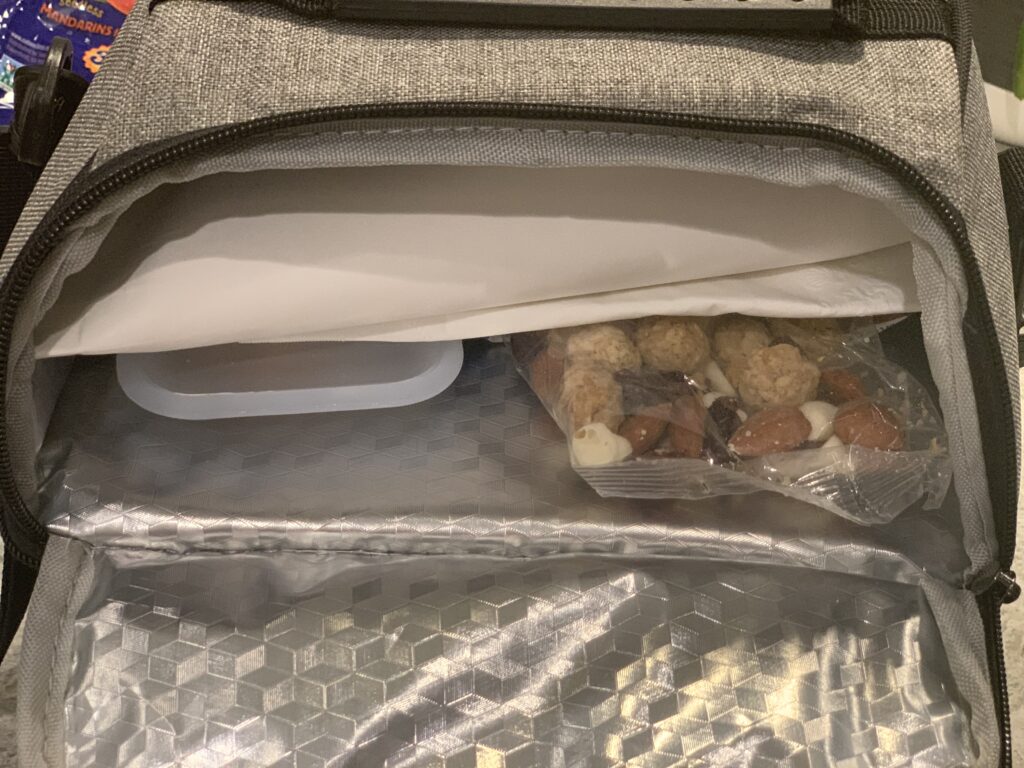 This is the second section at the top. Great to put easily accessible snacks into it, napkins, utensils, wipes, etc.
What are your must-have snacks or lunch items when you are packing your kids lunches? I always welcome ideas and like to hear how you handle kid lunches.