I'm so excited to link up with Sheaffer & Shay!
This post is where I will tell you about a variety of things about what we are up to, what we are cooking, what we are looking forward to, etc.
This post comes out on the last Wednesday of each month. I hope you enjoy it!
1 | What we're eating this week
Here was our menu plan for last week: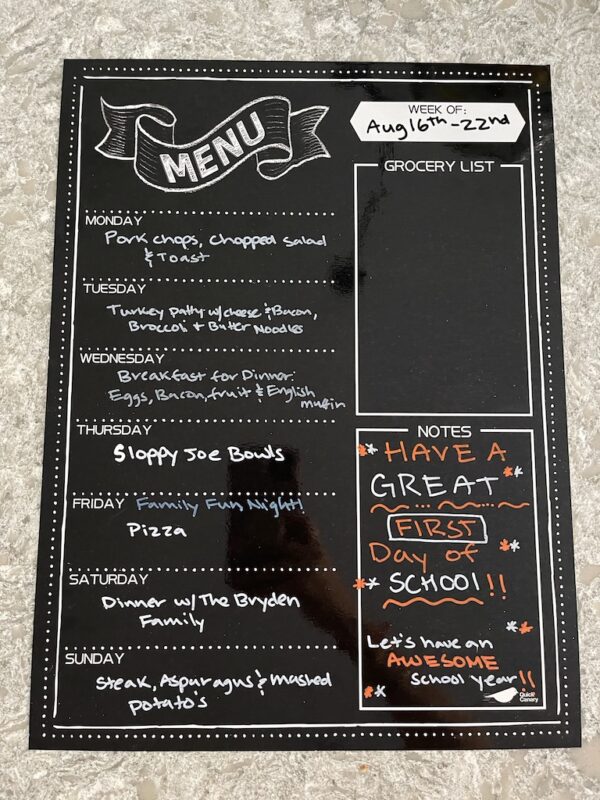 Here was our menu plan for this week: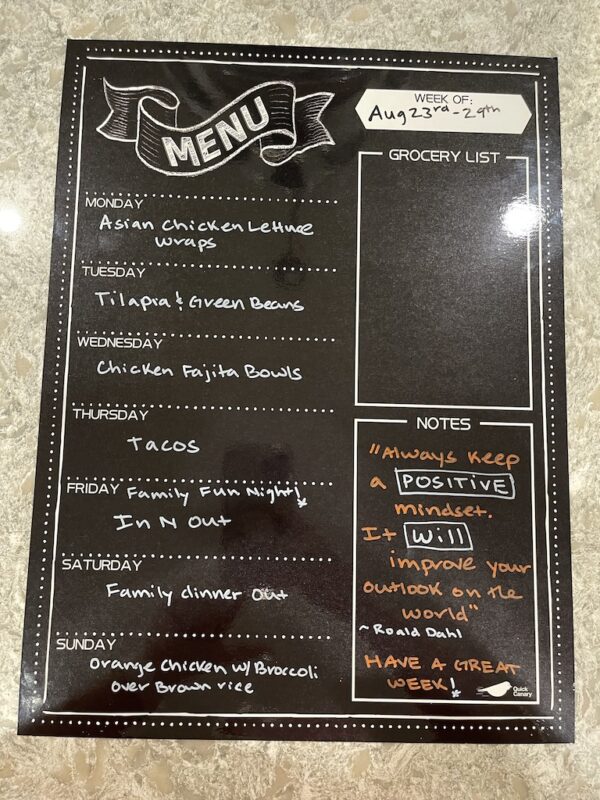 2 | WHAT I'M REMINISCING ABOUT
Our summer family trip up Central Coast, CA!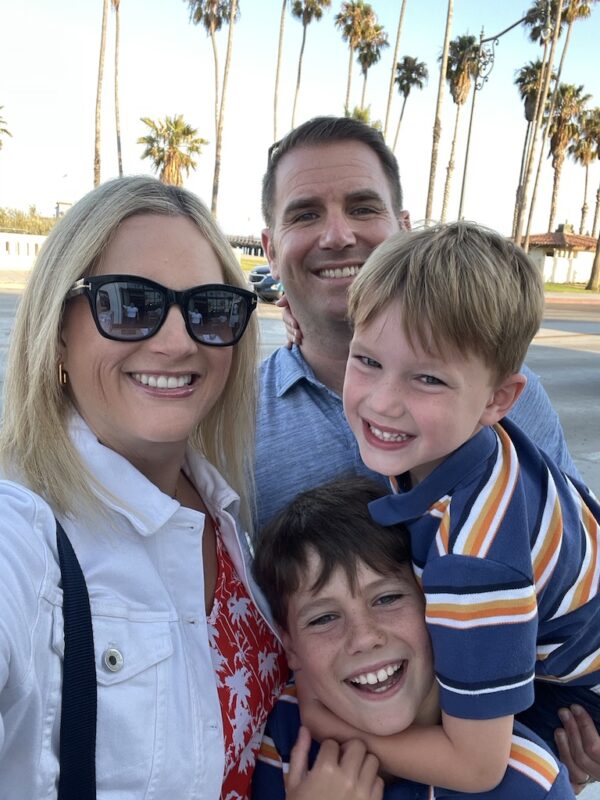 I'll be doing a post on this trip soon. It was such a fun staycation for us and I love experiencing new places with my people. Take Me Back!!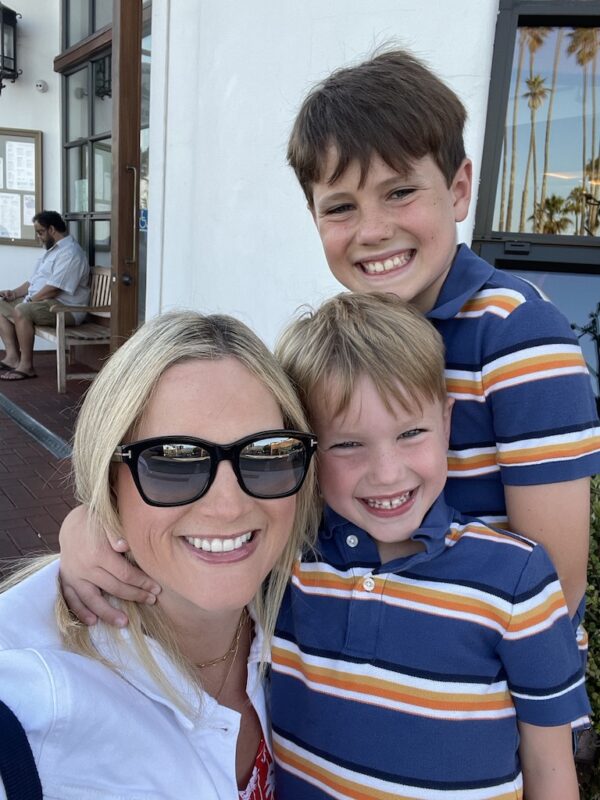 Taking the boys to Pretend City. It was closed for a long time due to the pandemic and Tyler couldn't wait to get back there. We went with friends at the beginning of summer.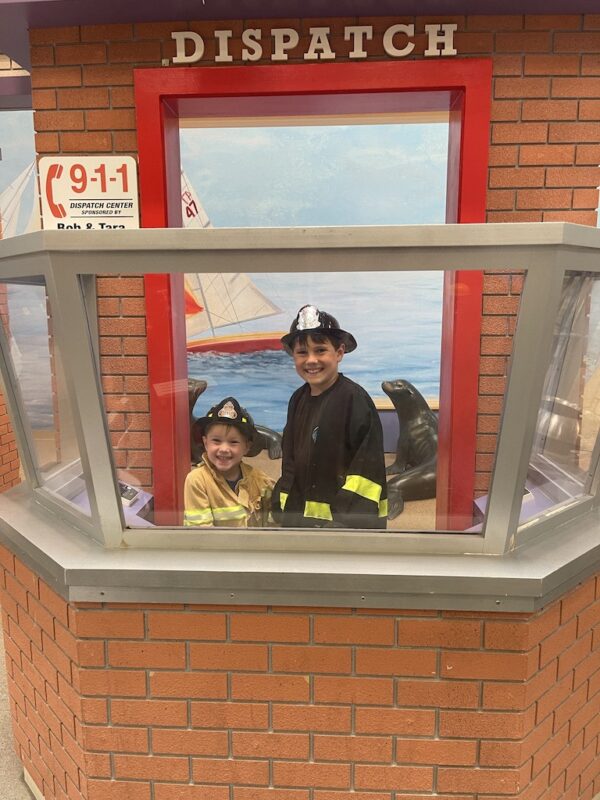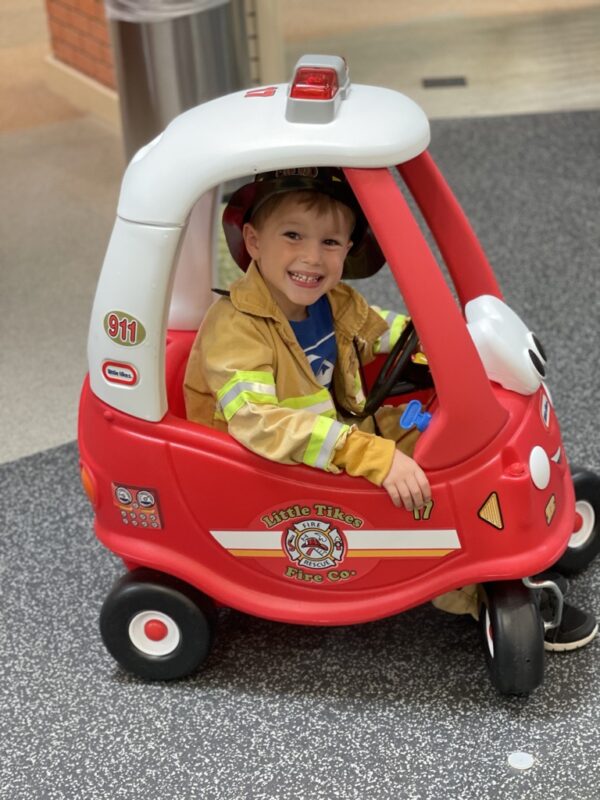 I was happy to se that my "BIG BOY" could still have fun with imaginative play.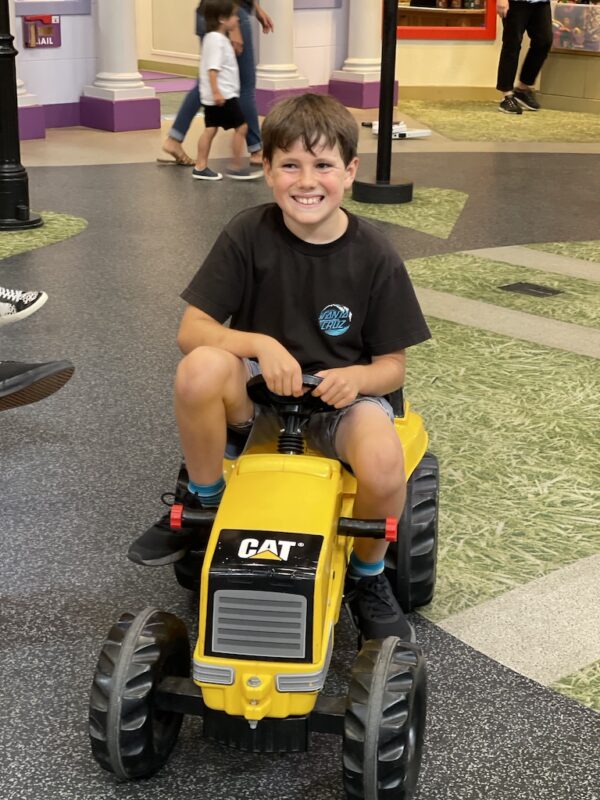 We went with our good friends Megan and Hendrix.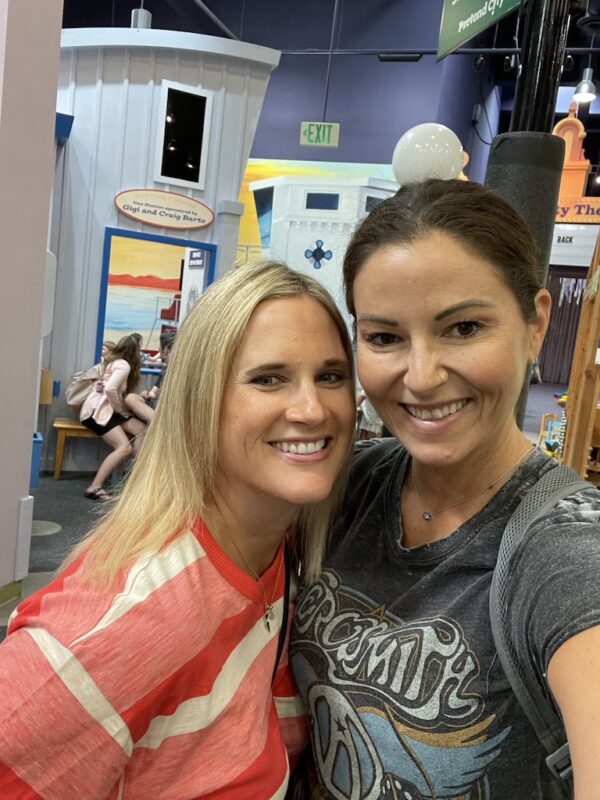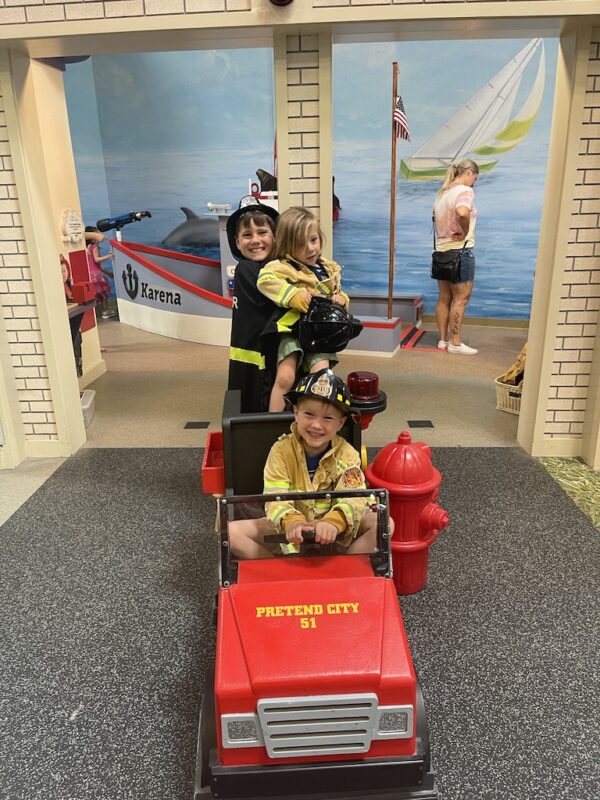 3 | WHAT I'M LOVING
New favorite snack
I'm loving this current favorite snack from Trader Joes! Sometimes we want fruit snacks too and these are pretty tasty!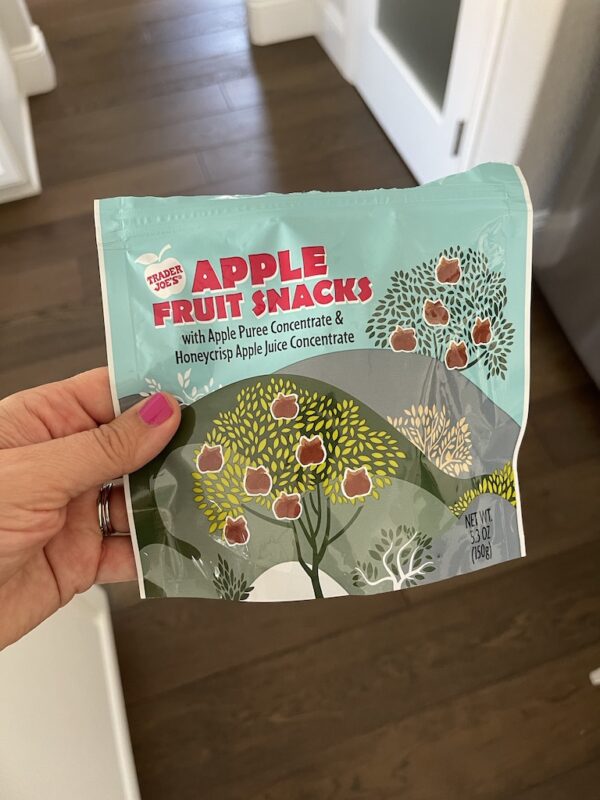 Clean Beauty!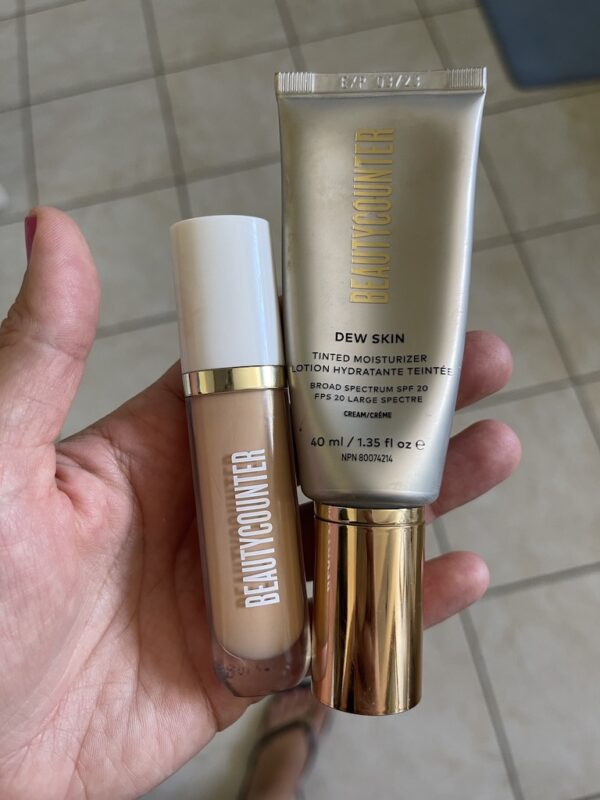 My fast and easy face coverage routine and I'm loving both of these products!!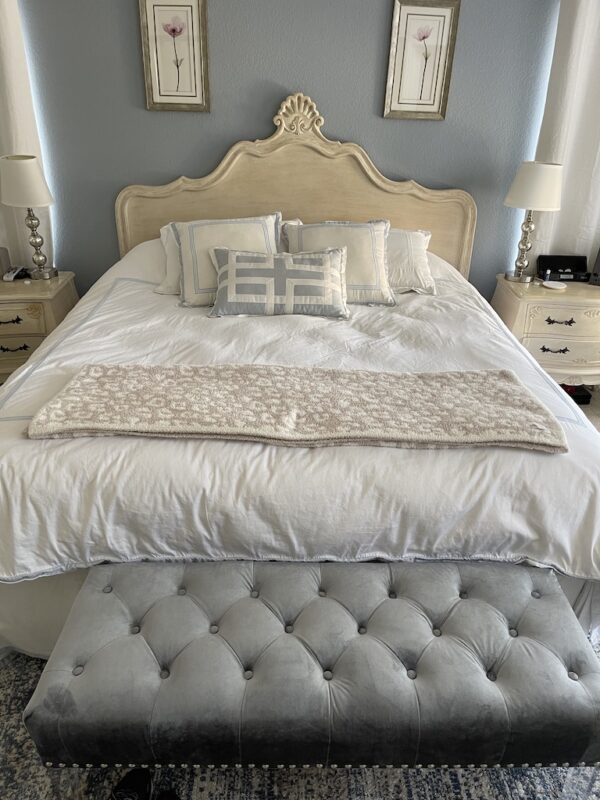 I'm LOVING my new comfy cozy and soft blanket!! Ok, this blanket is not cheap BUT I purchased it from the Nordstrom sale ($60 off) and I look at it the same way as investing in good jeans. I use it ALL the time and it makes me happy so it's worth it! The blanket comes in lots of different shades but I recommend getting only when there is a Nordstrom sale for the best price.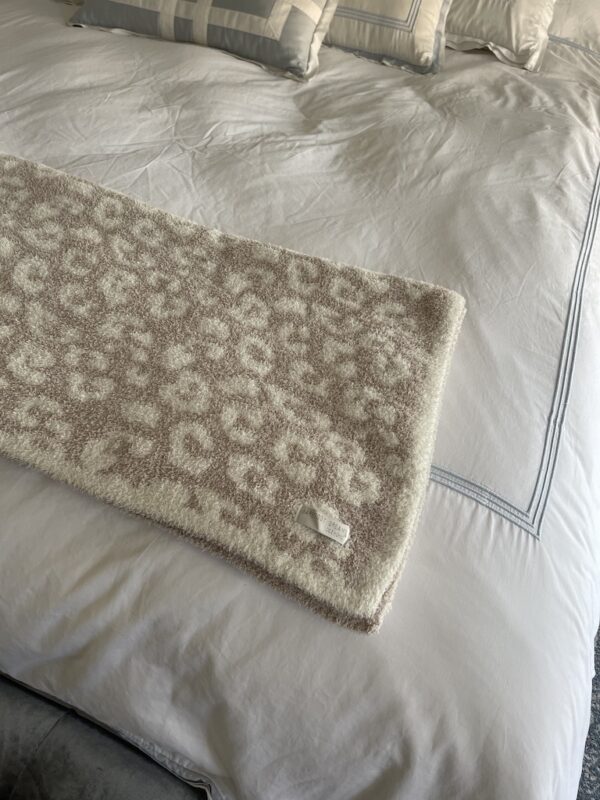 4 | WHAT WE'VE BEEN UP TO
Going to the beach every week of the summer!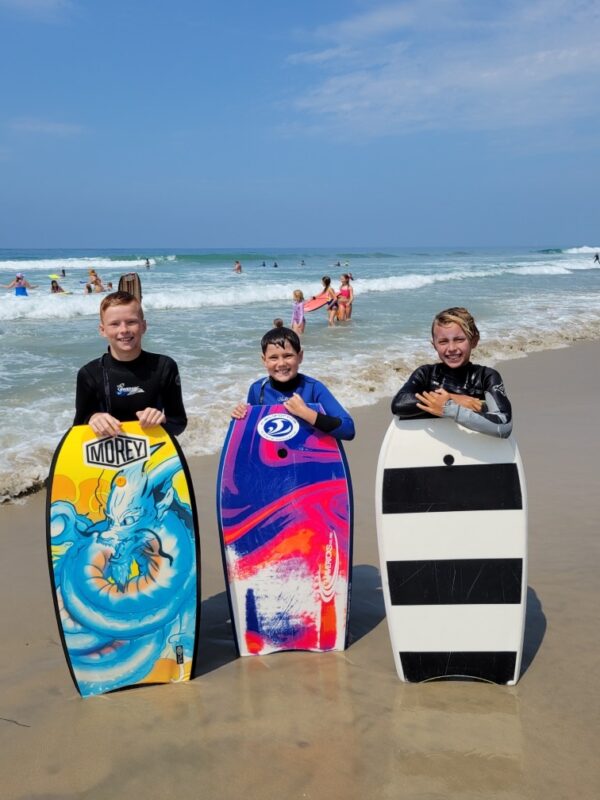 Luke with his buddies, Graham & Rylan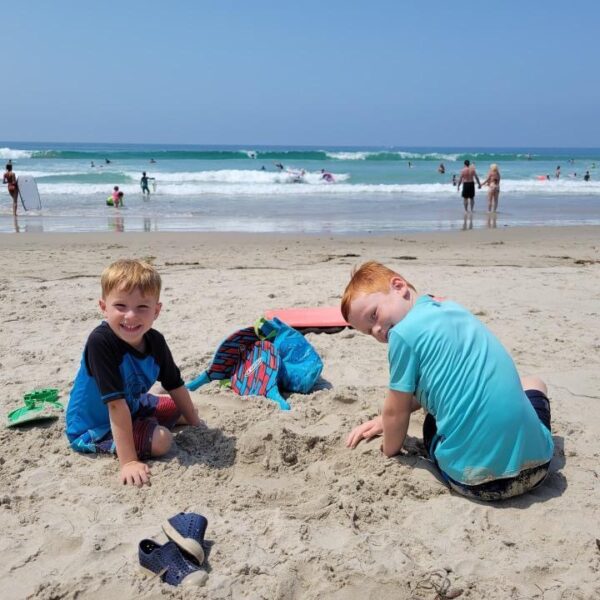 Tyler with his buddies, Henry & Braxton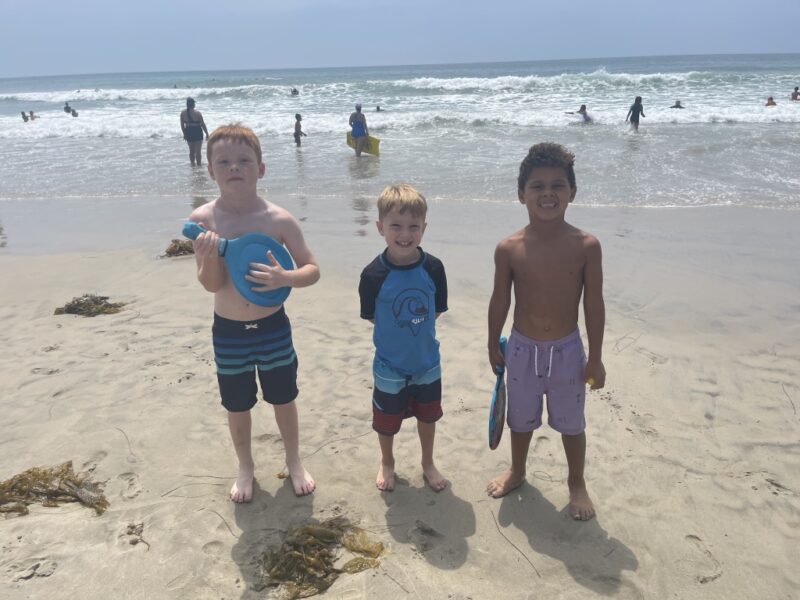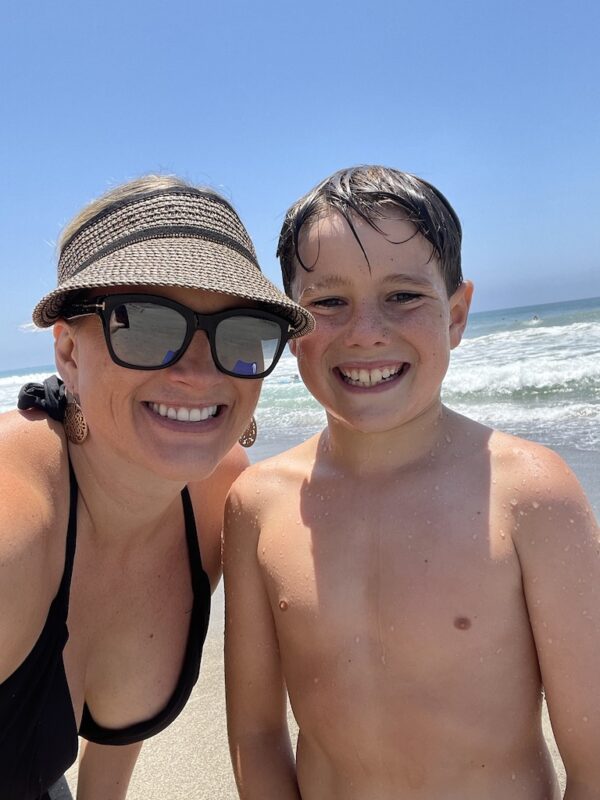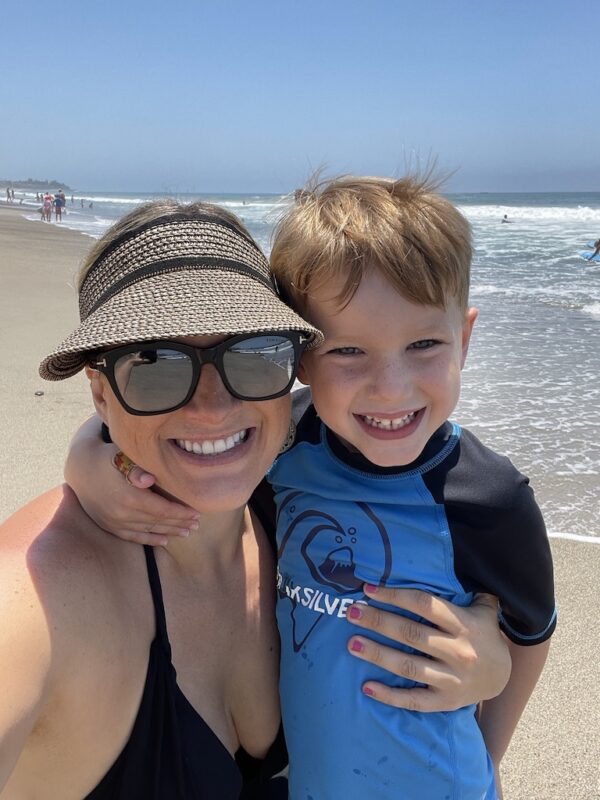 Spending time with friends at the beach was enjoyable for all of us all summer long.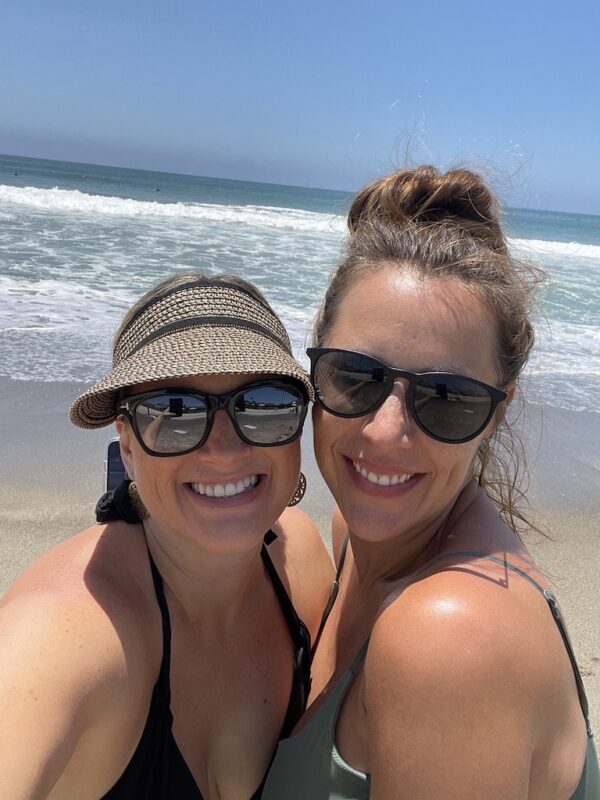 Enjoying the sunshine with my friend, Candice!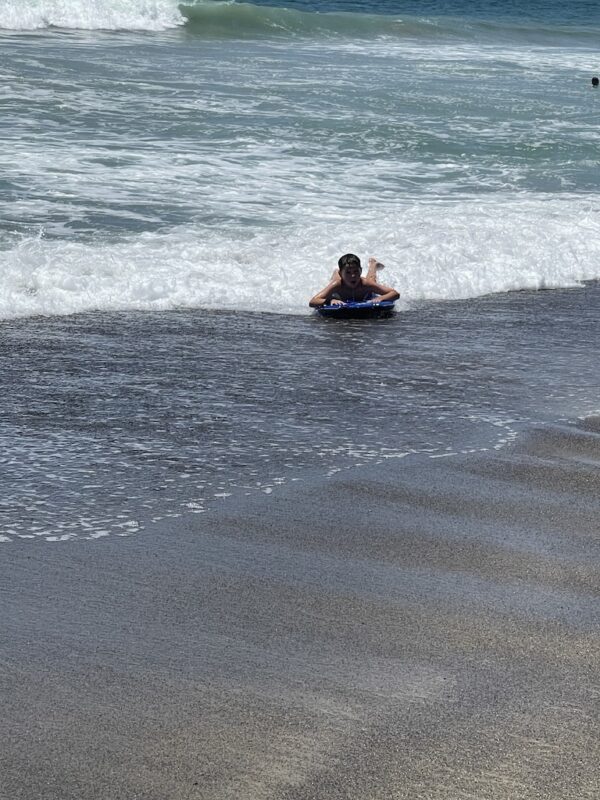 After going to the beach we love to come home and go in our pool and enjoy an ice cream cone. This was one of our summer routines and we all loved it!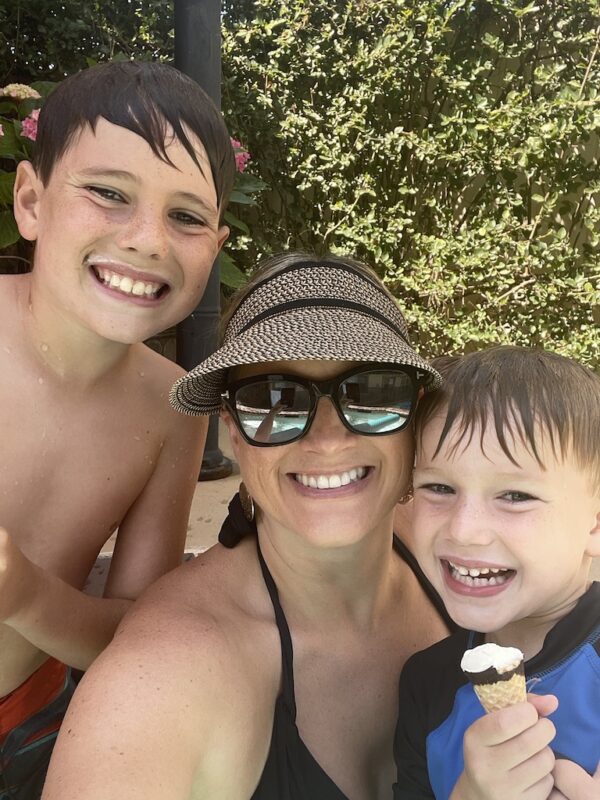 Do you see this little birdie by Luke?? It was so sweet, the birdie kept coming over to us to hangout and visit 🙂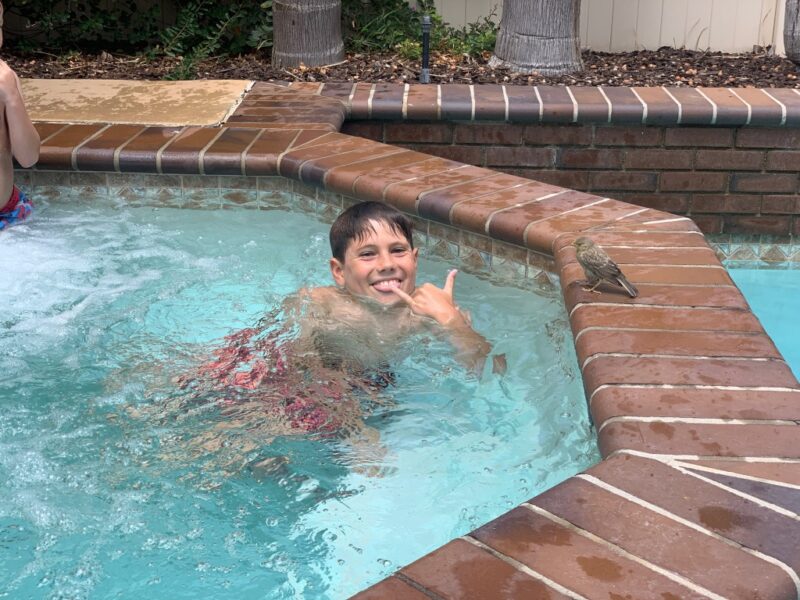 5 | WHAT I'M DREADING
If I'm being honest I'm dreading the uncertainty of how the school year will go with the pandemic. I know we're all in the same boat and the school districts are doing their best to keep the kids in person and I'm VERY thankful that school is able to do in-person. The thought of doing Kindergarten remotely with Tyler scares me because I'm not a teacher and he is set to learn how to read this year and well, YES this mama has her own set of worries. I hope things shift again for the better before the winter months. I'm choosing to remain hopeful BUT it's hard to rest easily in the unknown as I'm sure it's hard for you too. I tell myself to not stress-out on things we can not control and to continue down the path in doing what's right for my family and for our community and to just get through this never-ending pandemic.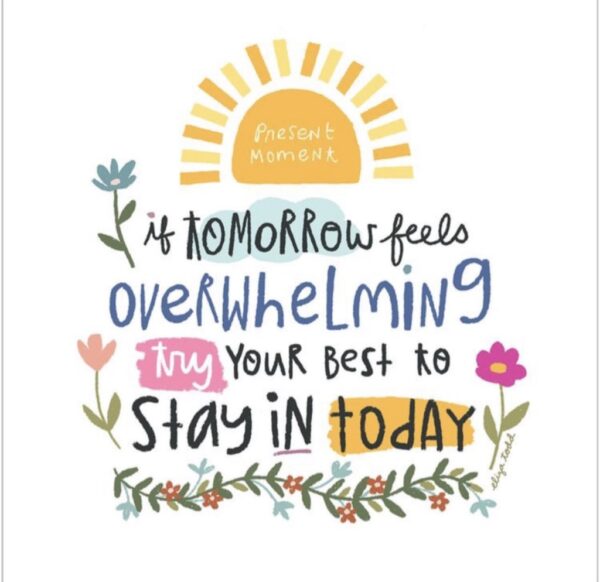 6 | WHAT I'M WORKING ON
Bedroom Desk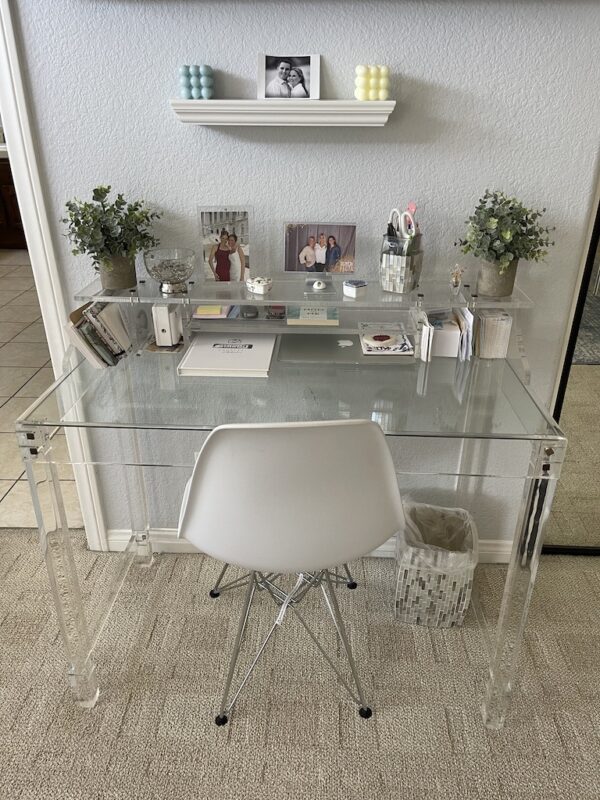 We finally moved most of the kid stuff out of our bedroom and permanently into the playroom (where all toys belong, lol) therefore, I was able to put our bedroom desk in this spot where a train table used to be. It makes me so happy to finally have a bedroom with mostly adult things in it. Hang in there baby and toddler mama's….this day will come for you too, when you don't need toys and things to entertain the littles in every room.
Exterior of our home
On Monday of this week, we are getting some wood work done and tomorrow we begin the process of painting the exterior of our home!!! I'm beyond excited, I've never cared for the current color of our home and we've been here for almost 8 years so this has been a LONG wait for this moment and I'm literally jumping up and down with excitement!!
Here is a picture of the eaves being removed.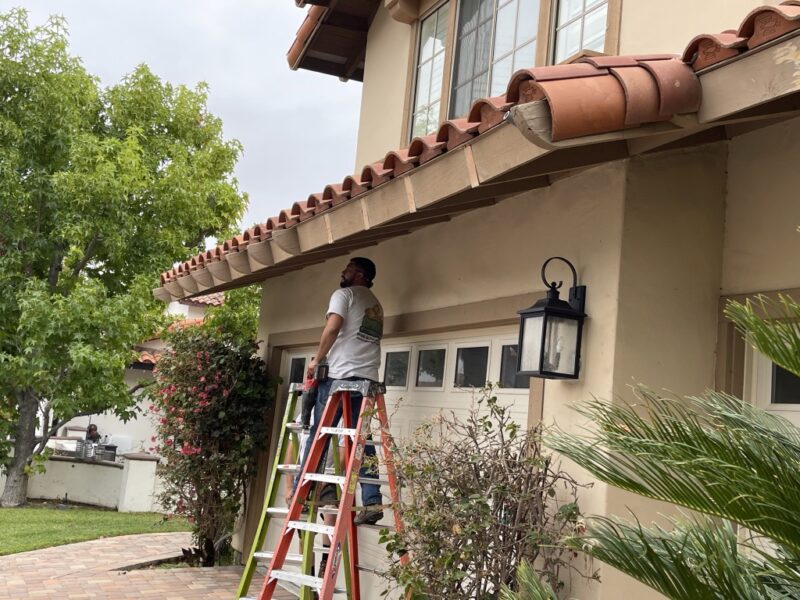 I decided that since we are painting, it made sense to take this opportunity to change out all the exterior lighting fixtures to ones that match our taste. I found two different styles I liked, here is the first one: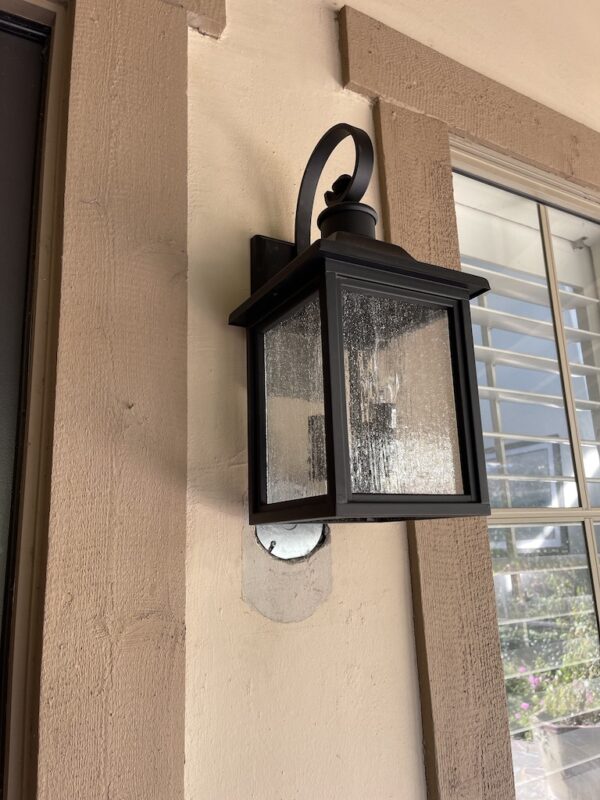 We had to move the lights up from where the old ones were, I tell ya there is always added costs to anything you want to do. I have this light fixture in a few places and I have a larger version of it by our garage door in the front of our home and ones that go on posts that sit on top of our columns in our courtyard.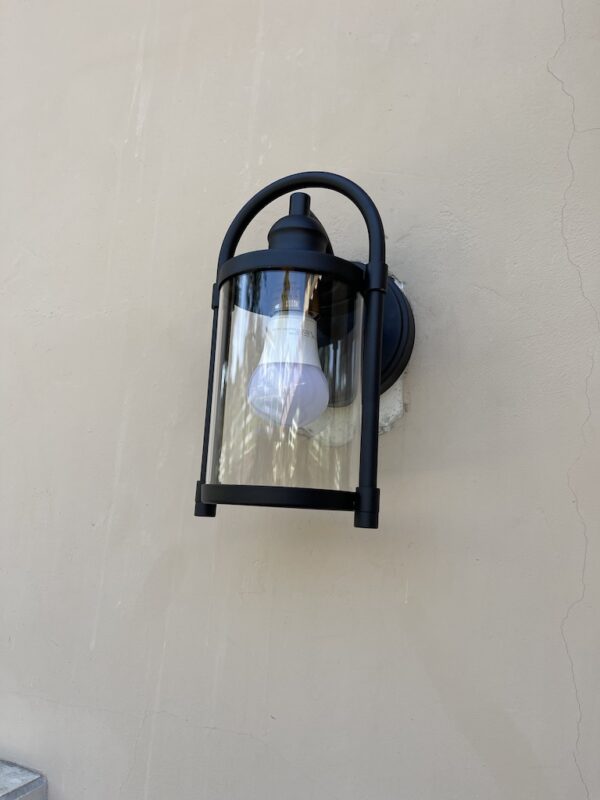 I wanted to go with a different style for areas that needed a light but didn't need a big fixture. I have three of these around our home and I'm really happy with my selection.
7 | WHAT I'M EXCITED ABOUT
Kid sports starting soon!
Tyler has yet to play a sport and we're beyond excited for him to start soccer this Fall. Luke will be playing soccer and flag football and we are pumped!
In the meantime, all the neighborhood kids play sports together at each of their cul de sac's. Luke got this flag football set for his birthday and it's been fun watching them practice. We also have a basketball hoop that they use and they play a variety of other active activities like kickball, dodgeball, etc.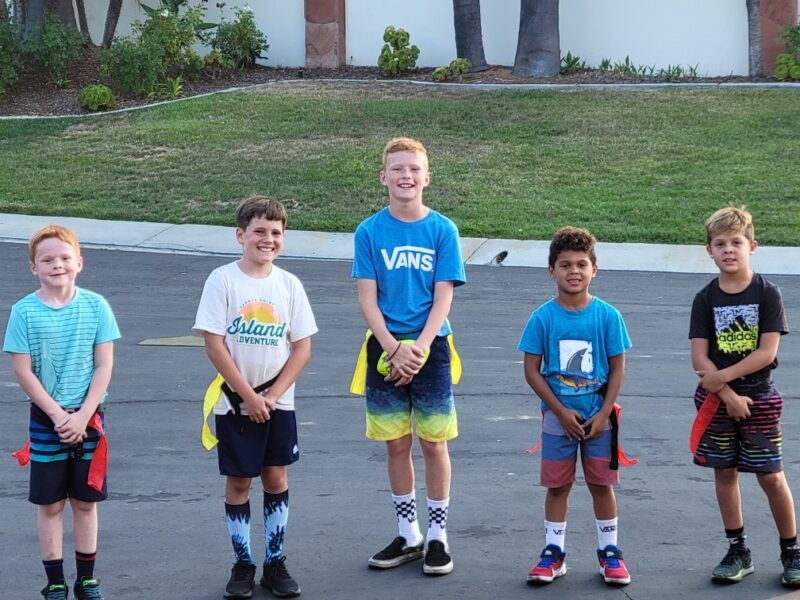 8 | WHAT ELSE IS NEW?
Tyler's playdate's with his "girlfriend", Macy!
Ohh my goodness, these two are overloaded with cuteness. They met in preschool, have such a sweet bond and genuinely enjoy hanging out together. Yes, Tyler calls her his girlfriend and she has given him a kiss, lol!!! Here they are at a playdate at her house.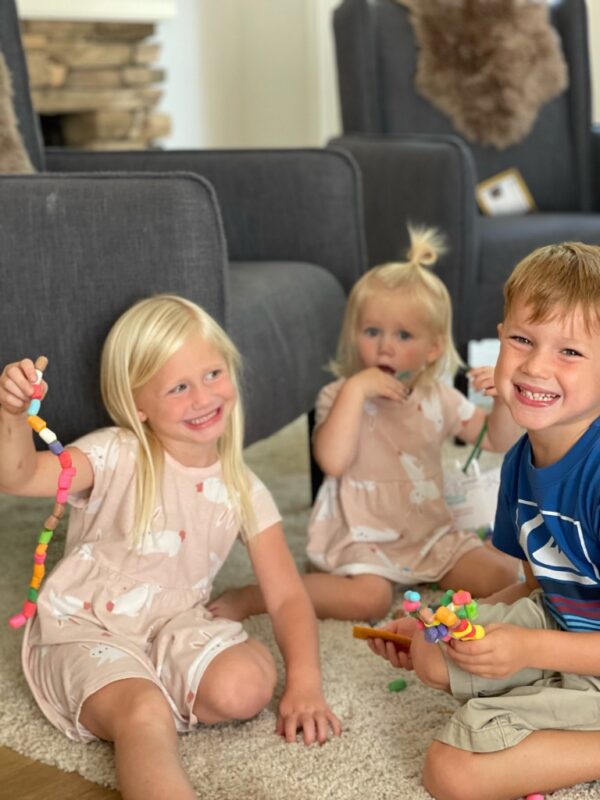 "Mom, can you take a picture of us?" and than he poses like this with her, BHAHAHA they are ready for Prom!!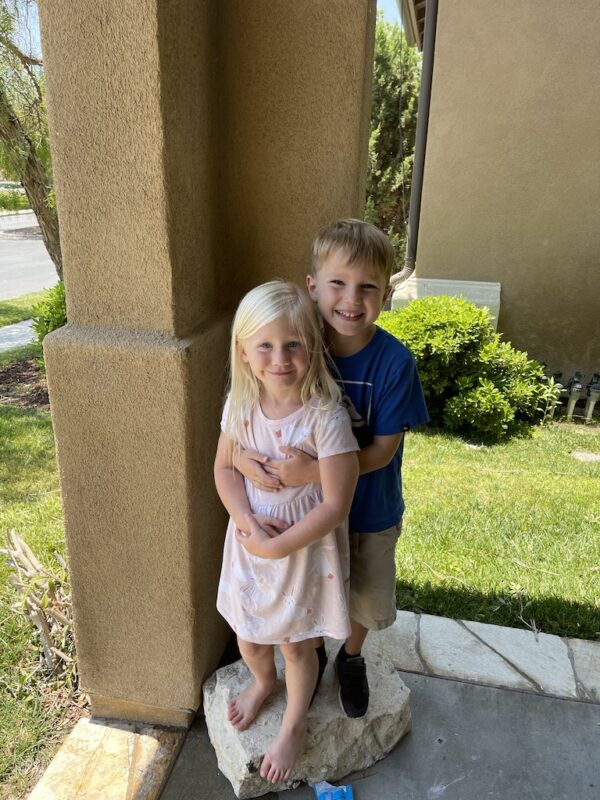 They had a playdate on her birthday, so naturally Tyler brought her a birthday gift. He wanted to get her something for her kitchen so she received a pink mixer.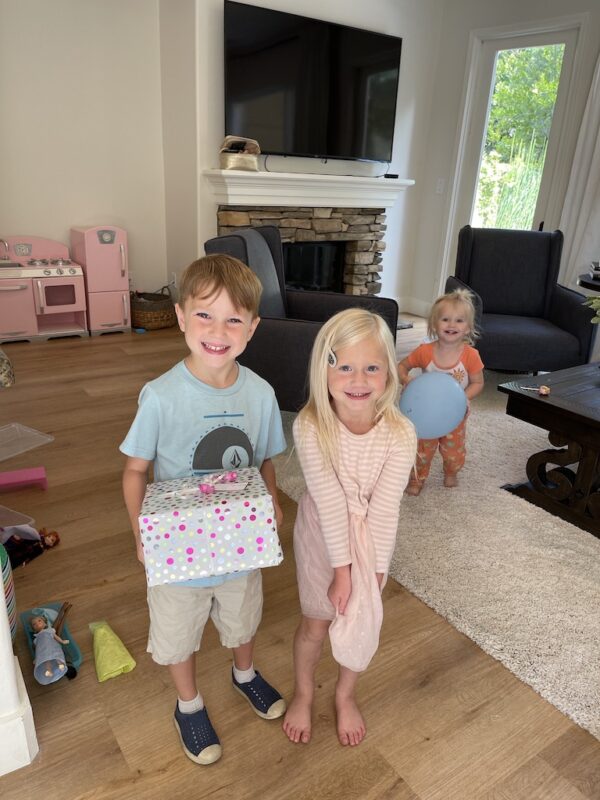 We had Macy over for a fun pool playdate.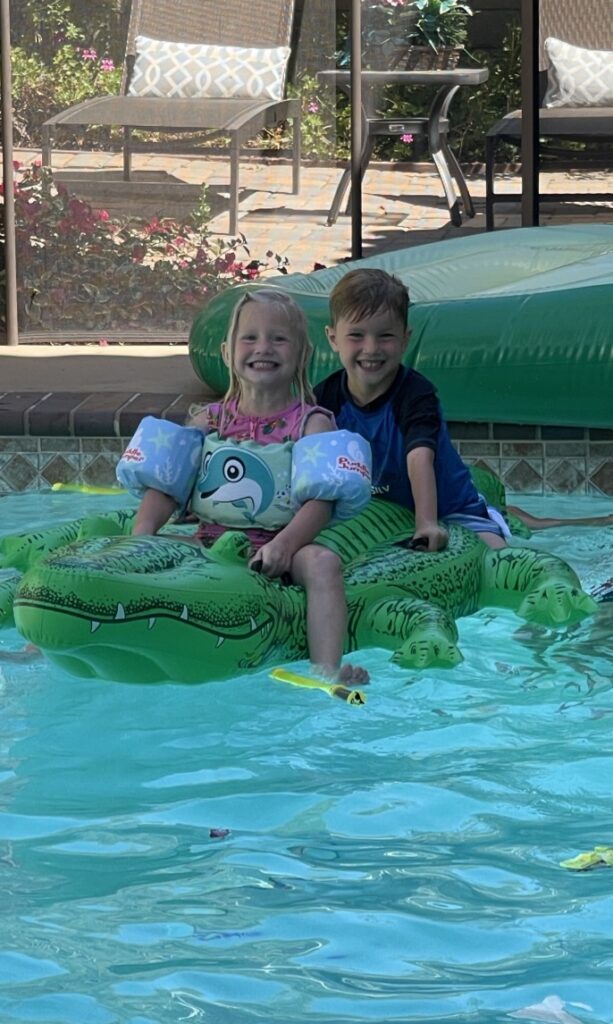 Tyler's last time at preschool (cue the mama tears). He had a summer camp at KR that had a camping theme with his lovely preschool teacher, Mrs. Annemarie. We're going to miss her BIG time next year.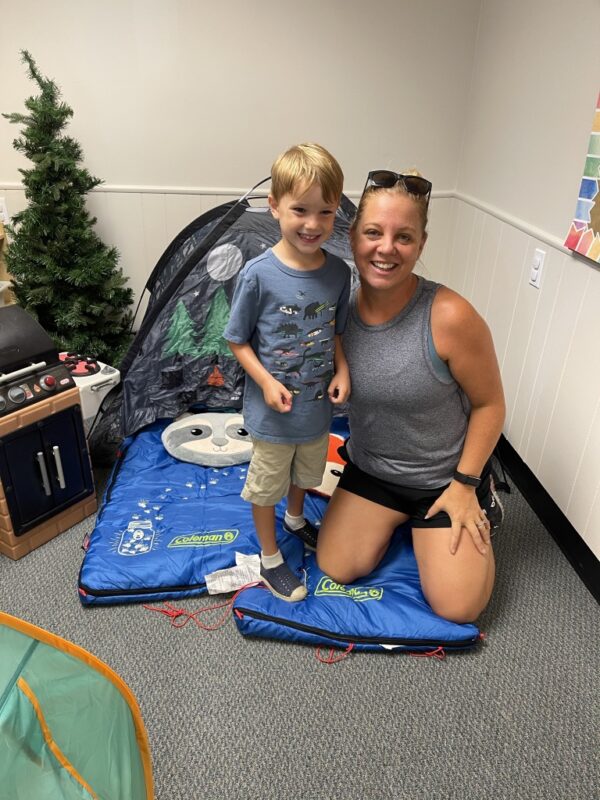 Ohh look who was at camp with Tyler……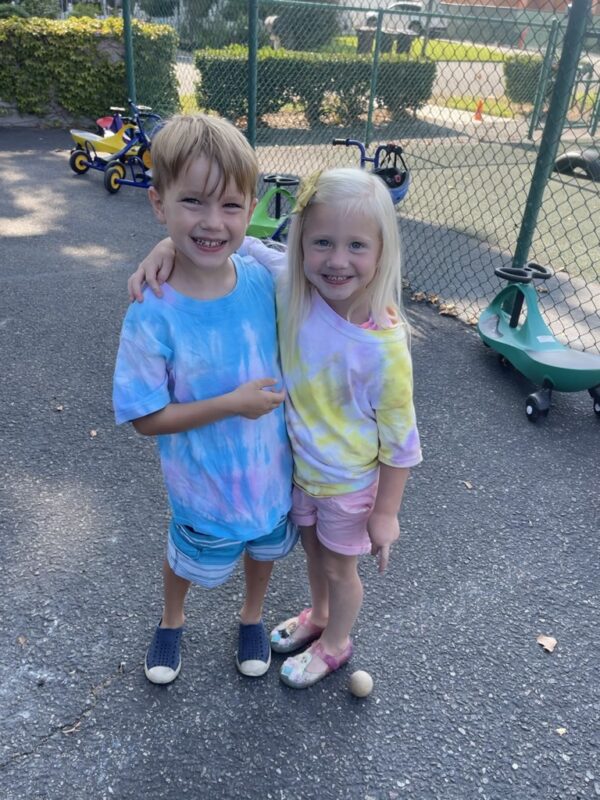 In case you missed this week's posts:
Gimeno Family Visit- Part 1

(San Clemente, Huntington Beach, San Juan Capistrano 4th of July Carnival)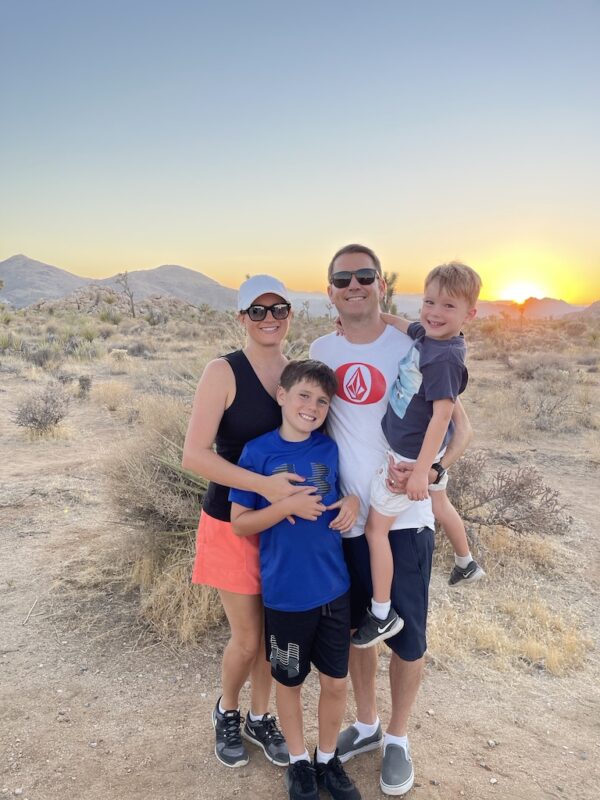 9 | WHAT I'M WATCHING \ READING
I have mixed feelings about The Crown. I wanted to know the story behind the royal family so I was intrigued to watch it. But honestly, I find it slow and boring, lol. Now, the cinematography is very good and we are finally on season 4 and that is where Princess Diana comes into it. Hopefully, it improves for me.
Ohh my goodness, I can't believe RHOBH this season, I find the storyline behind Erika Jane to be so scandalous and upsetting. Innocent until proven guilty but man if she's guilty of having any knowledge of these crimes that's despicable. I'm hoping she isn't guilty but I guess we shall see….
WHAT I'M READING…
I love my reading nook in our bedroom! I snuggle up with a cozy blanket and read a book for hours, it's heaven! I love me a good romance so I'm enjoying this book a lot.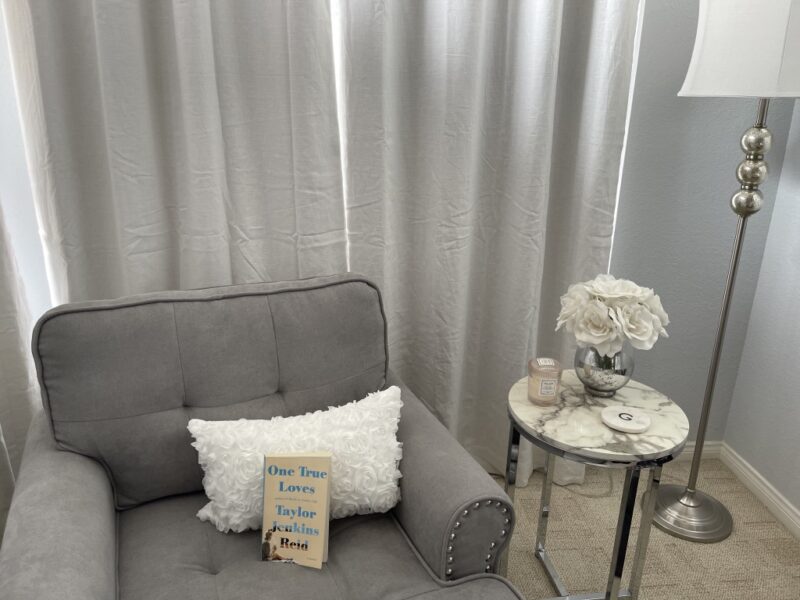 10 | WHAT I'M LISTENING TO
Podcasts!
I love Kate Hudson and her brother Oliver is pretty awesome too. Kate's laugh is infectious and it make's me happy. I love their banter, they have great rapport, and I enjoy their talks about music. They give good interviews with other celebrity siblings and with experts in relationships. I'm fully entertained by them, GREAT podcast!
11 | WHAT I'M WEARING
Bathing suits!!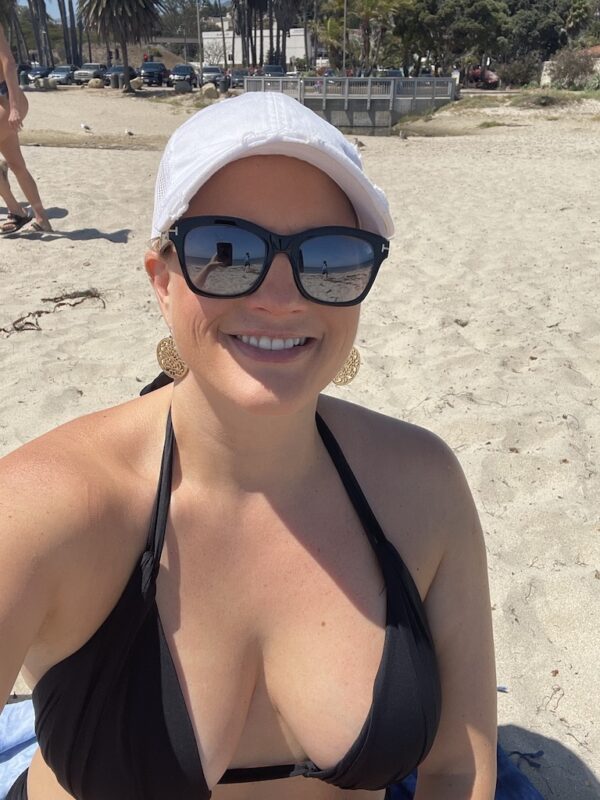 HATS!!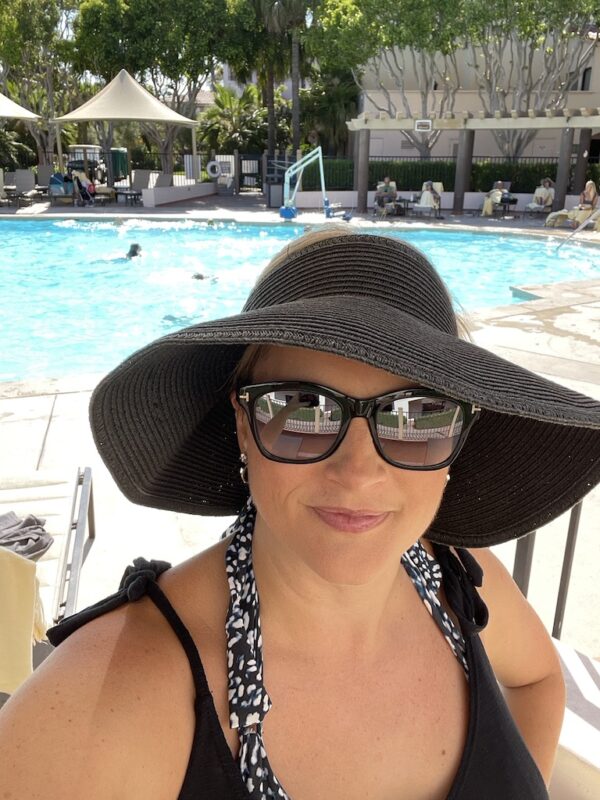 12 | WHAT I'M DOING THIS WEEKEND
This weekend we have "meet the coach" for soccer for both of our boys. We are also going to attempt to look at cars. My current car (Nissan Rouge) is over 10 years old and is due for a lot of work to be done. The a/c is also pretty much not working (we've replaced it twice before, it's a problem with this car). BUT it is not a great time to be buying a car. We are looking to lease since I probably won't be getting my top pick car due to inventory car shortages. The plan is to get a hybrid or a full electric car once there are larger and longer range SUV's more available.
Here's the thing, the last time I needed a car was right before Luke was born. I needed to get out of my two door Acura Intregra. At that time, there were issues in getting cars due to a tsunami. I don't have great timing for when I'm in need of a car. It makes an already stressful process more work and stressful. Wish us luck and fingers crossed we won't over pay too much for a new car!
Other than that, on Friday night we will have our standard Family Fun Night where we watch a movie and this week we are getting In N Out. You can also find us being lazy and enjoying our pool while we still have summer weather.
13 | WHAT I'M LOOKING FORWARD TO NEXT MONTH
I'm looking forward to the FALL season! I love love the summertime but I look forward to changing things up and doing things we can only do or enjoy in the Fall. I love decorating with pumpkins, eating more soups, picking out Halloween costumes, getting family picture taken for xmas cards (haven't decided if we are doing this task yet), and having chiller nights.
Thanks for reading along today! If you don't already I would love for you to follow along and connect with me on instagram @momwithaplan.
XO