We had the best time with our Gimeno and Webb family in Florida this year! It was a week of family fun and in case you missed it, here's a Recap of Fall Break in Florida and Jason is 40! posts from while we were in Florida too.
The Gimeno Family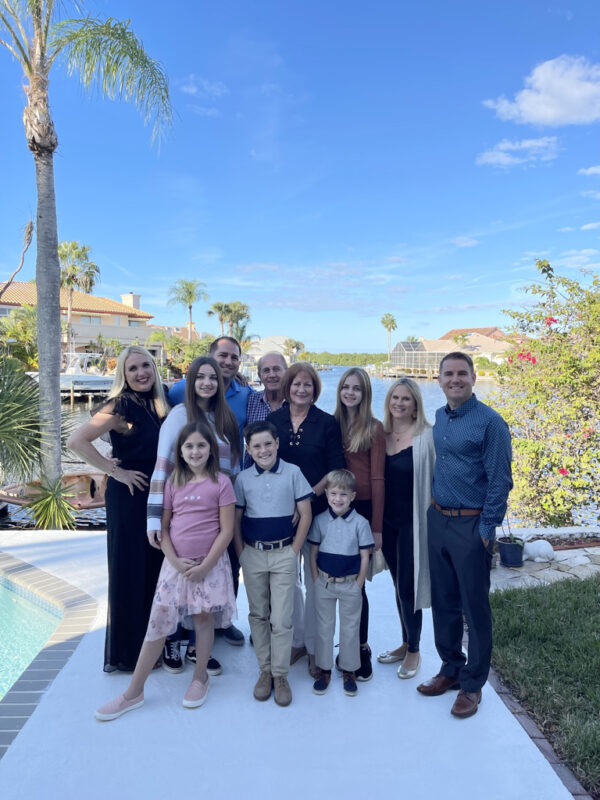 My parents came over early to help with getting the bird into the oven. We fried a turkey too!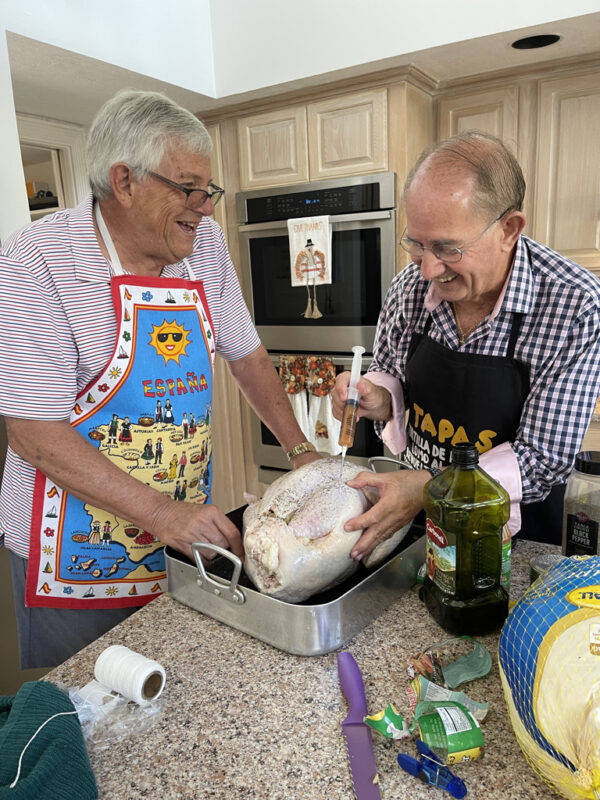 Just two men and a soon to be delicious turkey! The grandfathers combined cooking traditions. My dad made his homemade stuffing to put into the cavities of the turkey and Arturo injected his goodness into the bird.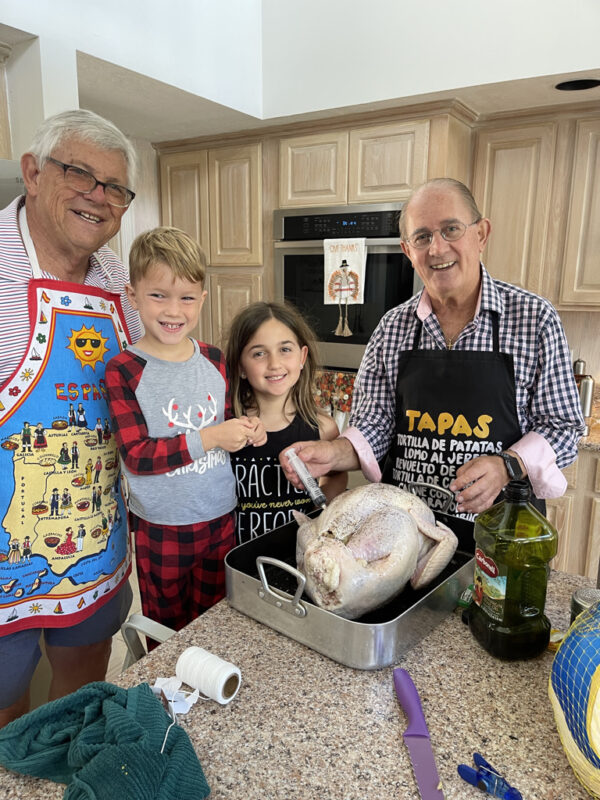 The kids love this part of giving the turkey a shot!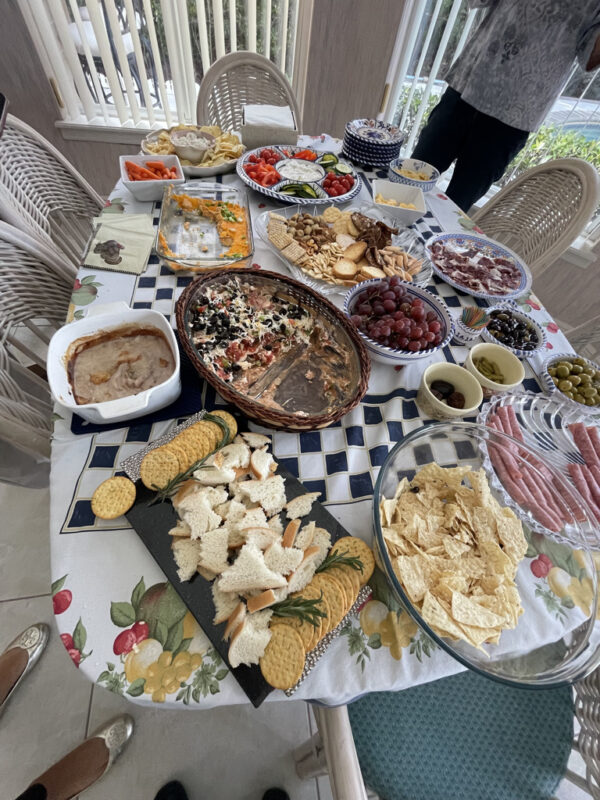 The Apps were on point and we enjoyed noshing throughout the day.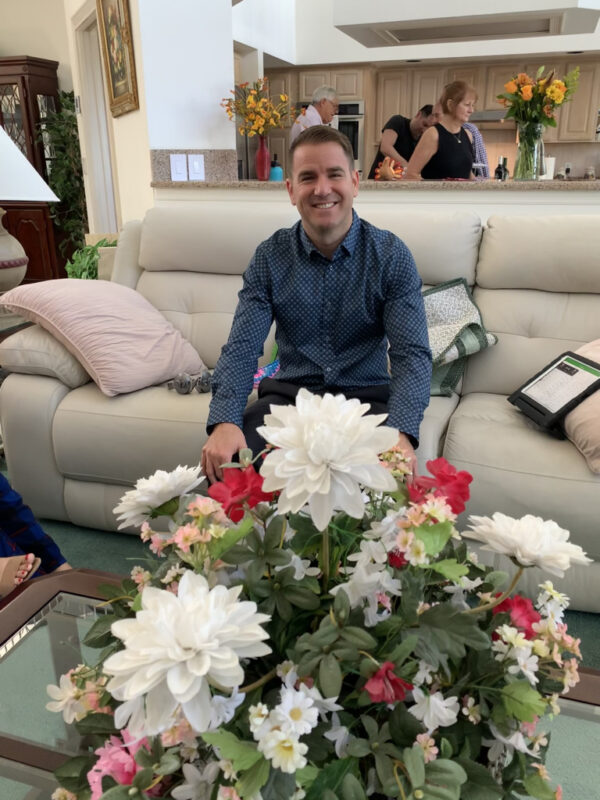 This handsome guy turned 40 on Thanksgiving day! He enjoyed one of his favorite meals on his birthday and he wasn't complaining about it!!
Family Pictures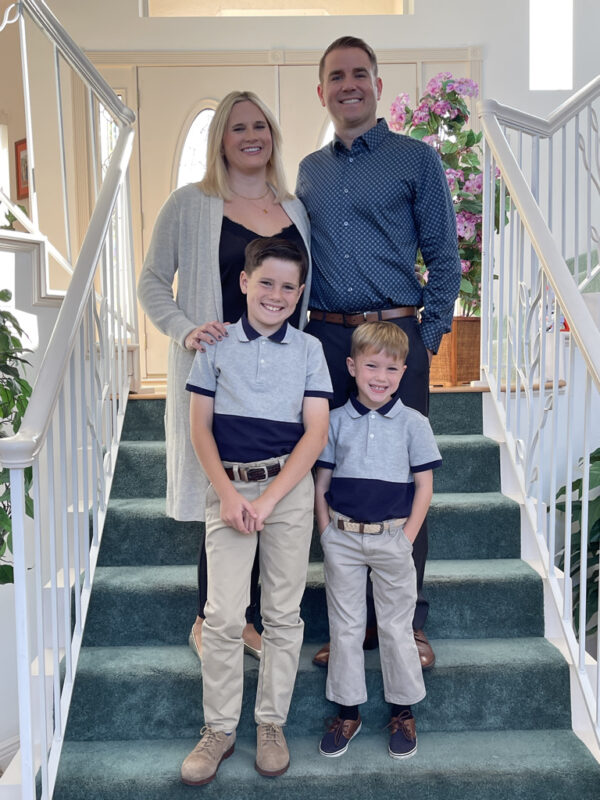 I love to have my boys wear matching clothes, especially for the holidays and their shirts are from Janie and Jack.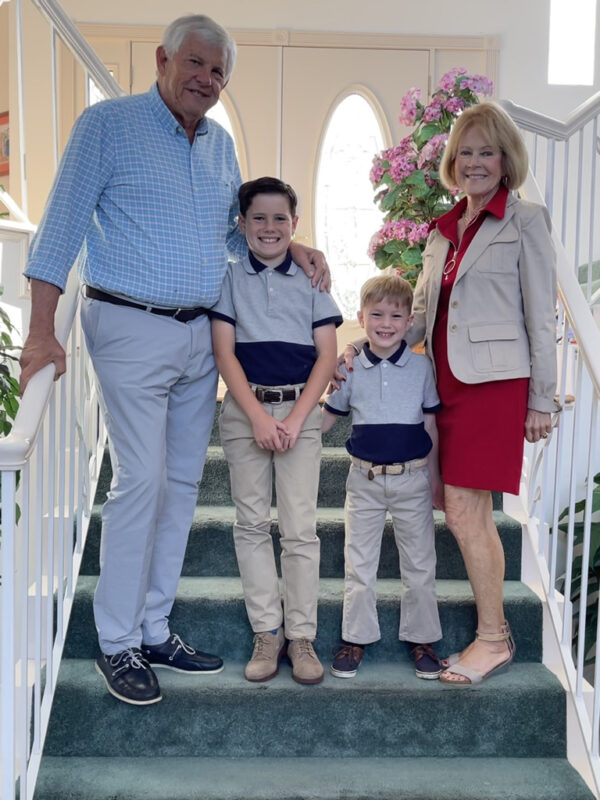 Our boys with my parents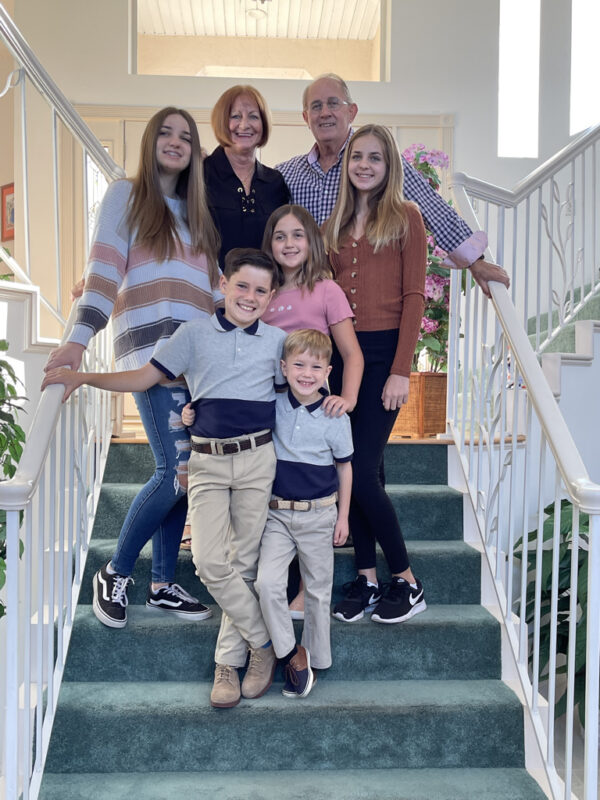 The cousins with Grandma Kathy and Papi!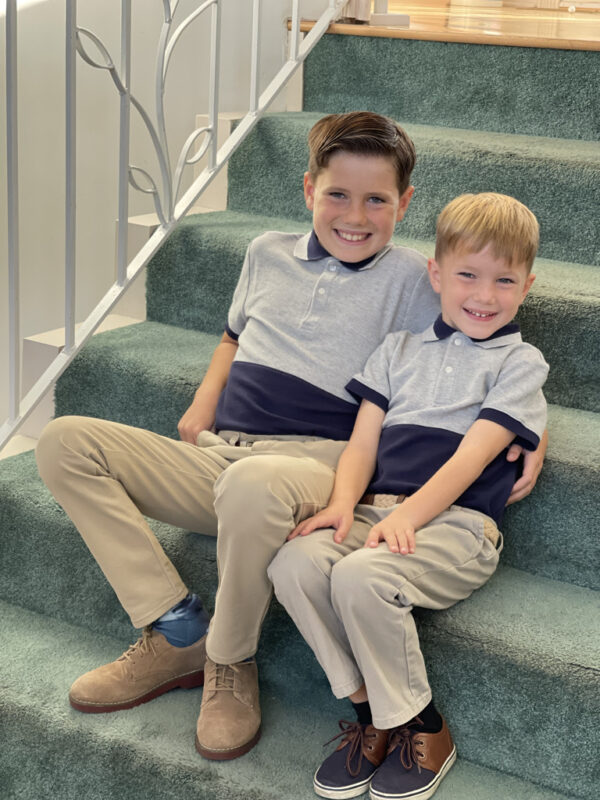 These two melt my Mama heart pretty much on the daily!
Cosmopolitan Cocktails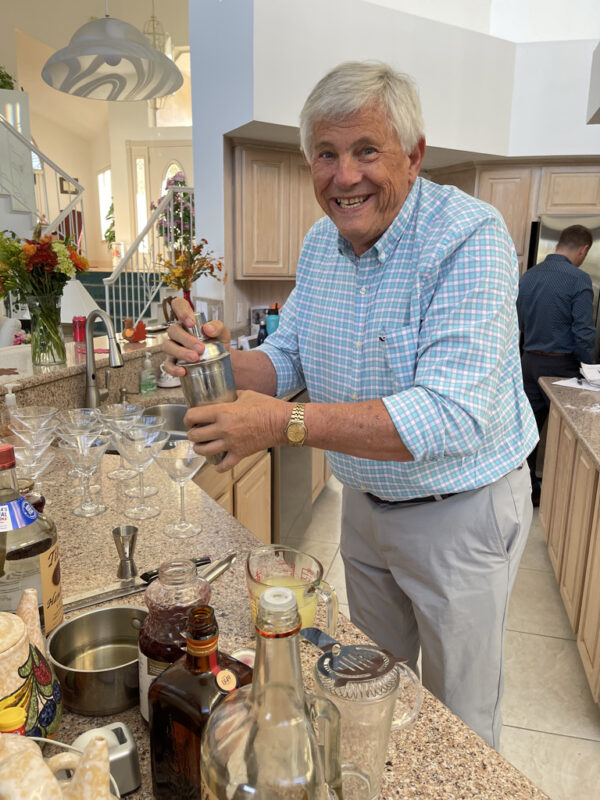 My Pops has turned into a mixologist in his retirement years and i'm not at all upset about it!! I'm also thankful for his jolly smile!!
Cheers to Family!!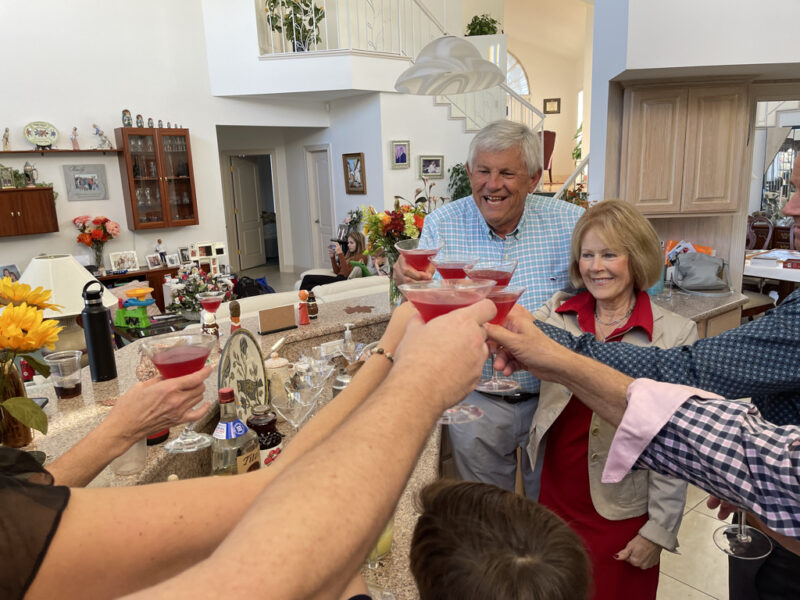 Gotta say it again, I loved having my parents with us in Florida!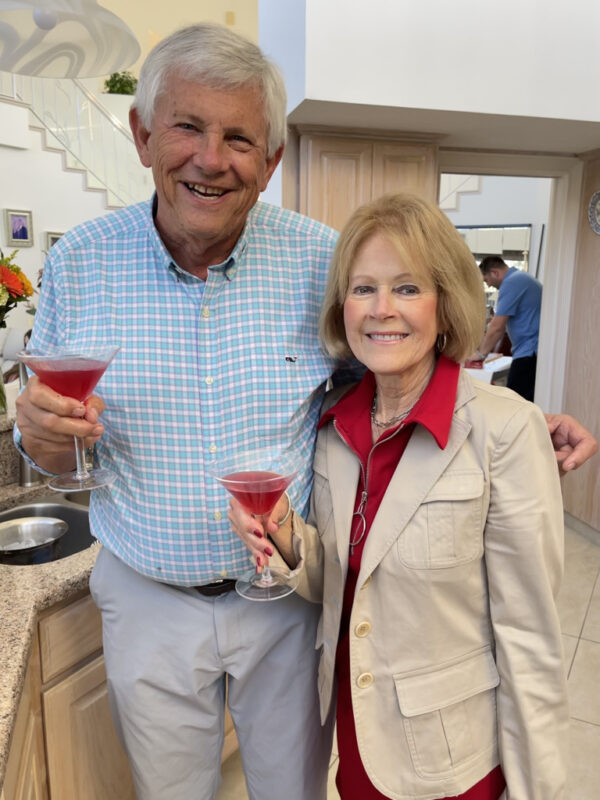 Cheers to the ladies!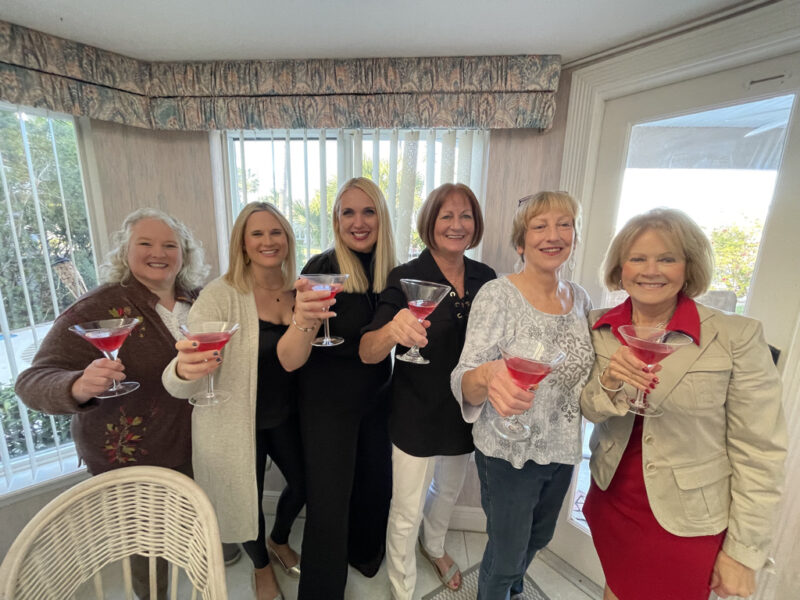 My handsome boy!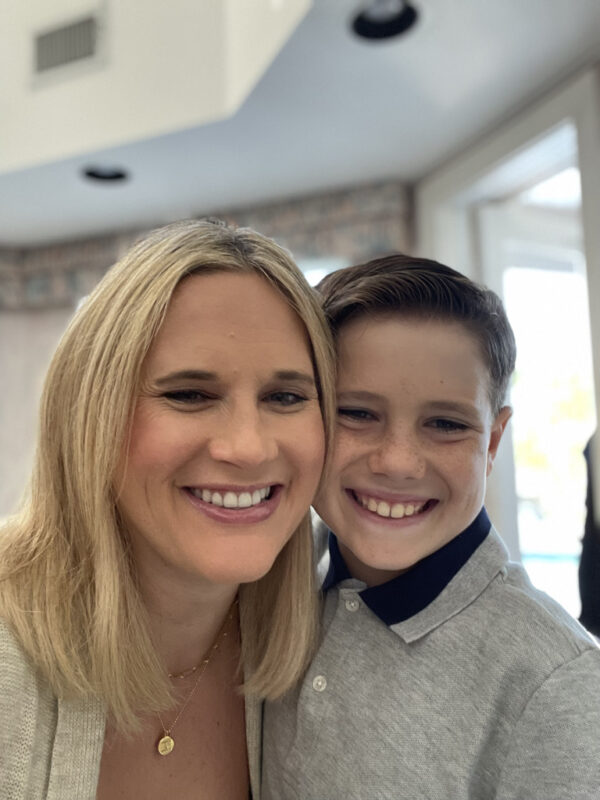 I will always be a daddy's girl…can't help it this guy makes me so happy!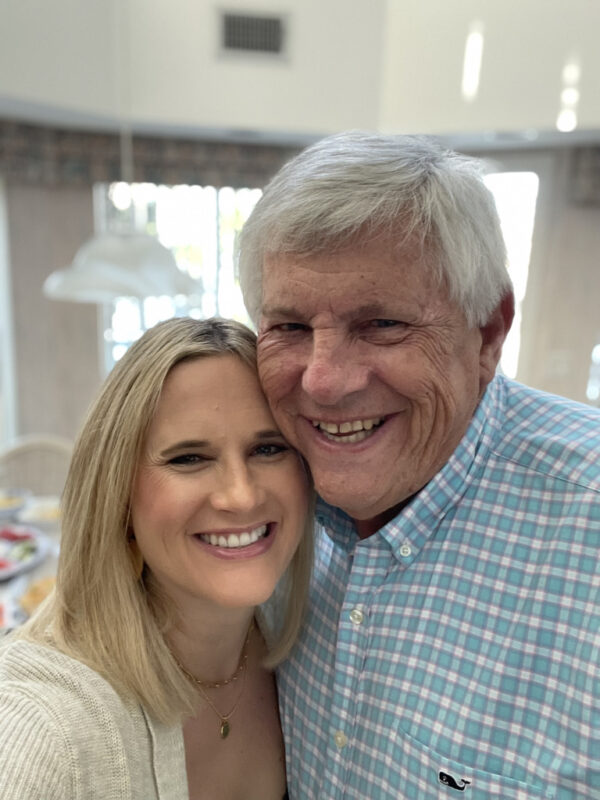 Of course we enjoyed watching football on Turkey Day while sipping on our delicious cocktails!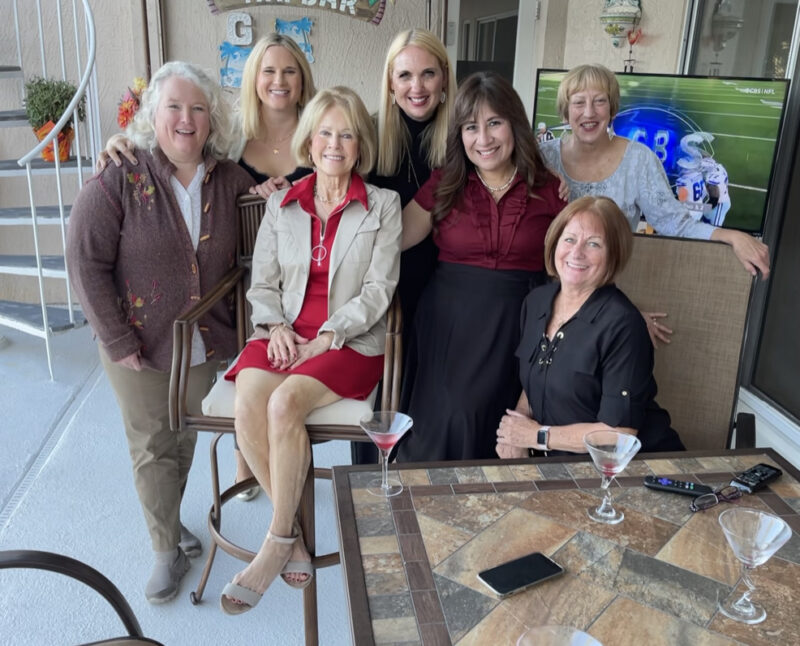 I will always be thankful that Jason is my partner in life.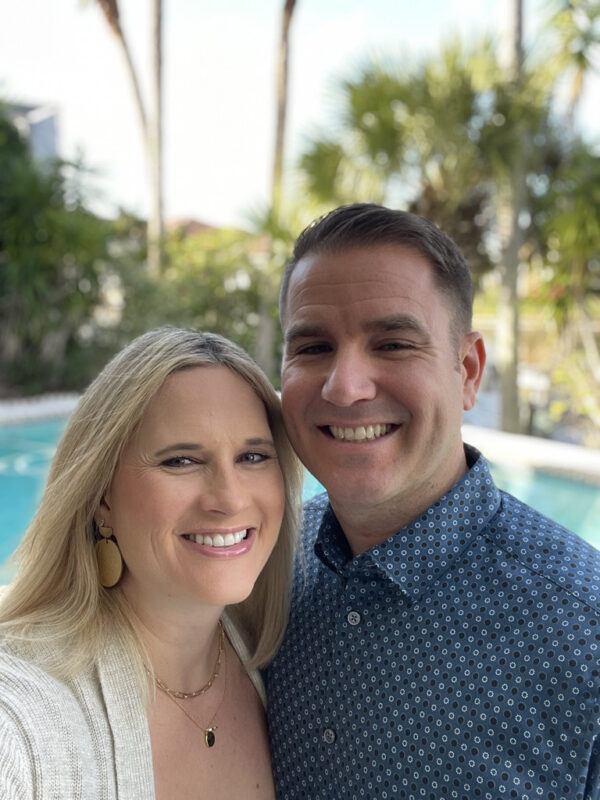 Outside Family Pictures
Here's our 2021 Christmas card picture!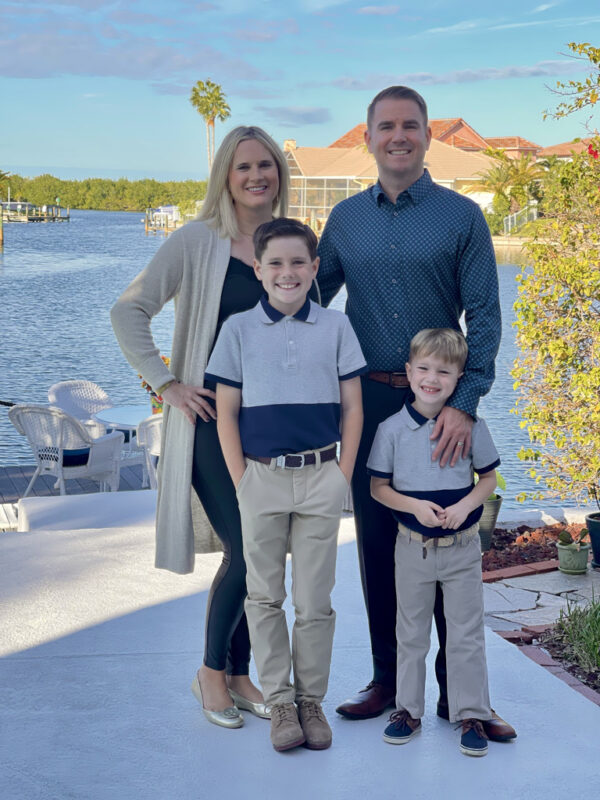 The Webb siblings (minus Bob) and spouses (minus Zully)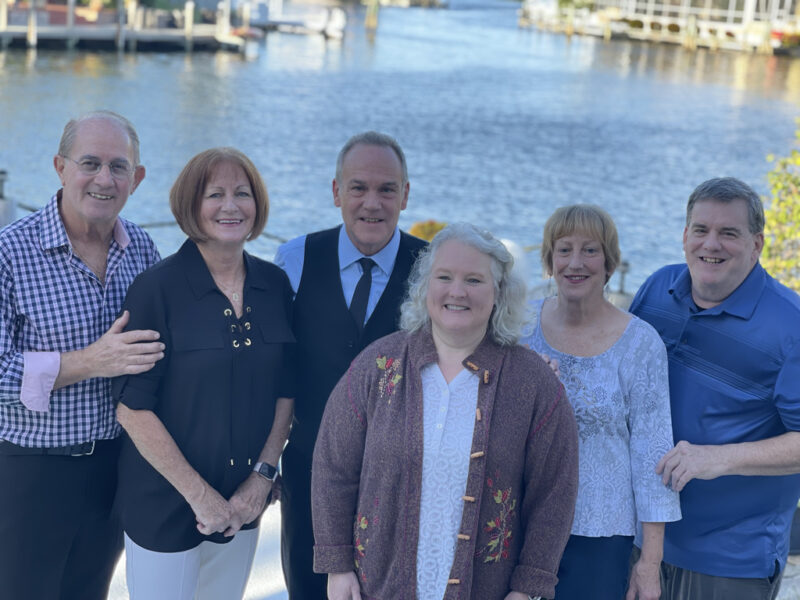 The Gimeno Family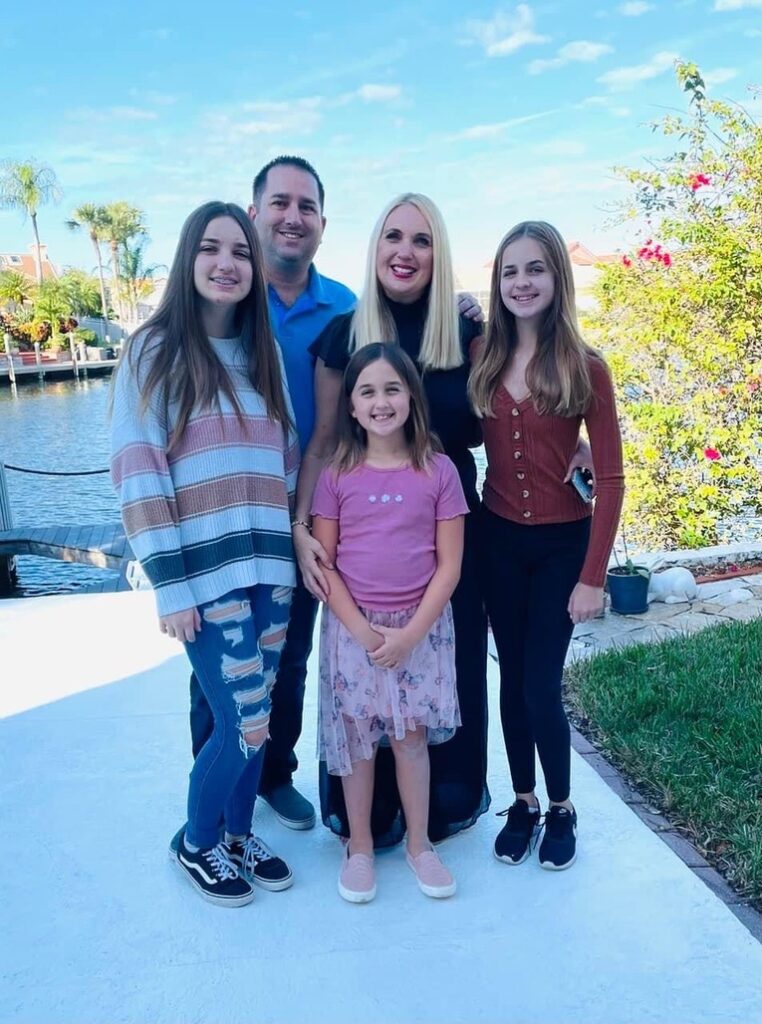 The Webb Family!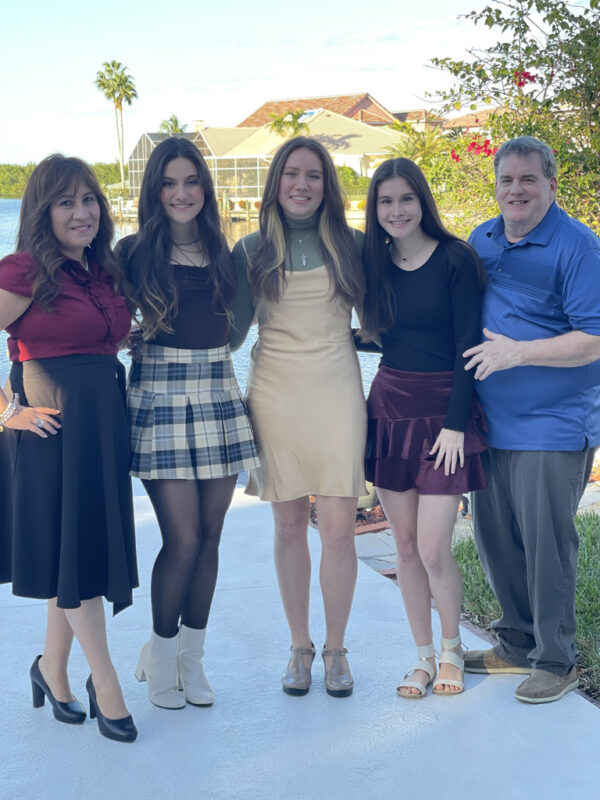 The Cousins!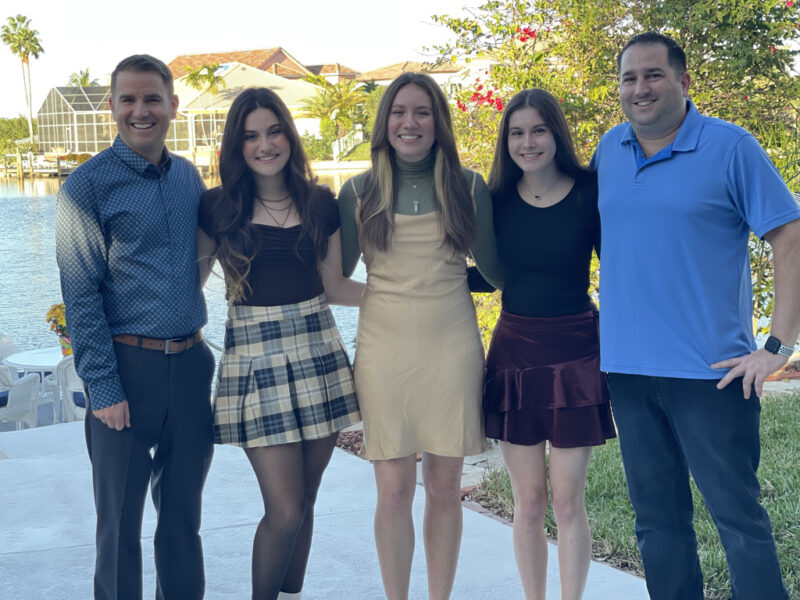 I adore my MIL and i'm very thankful for our relationship!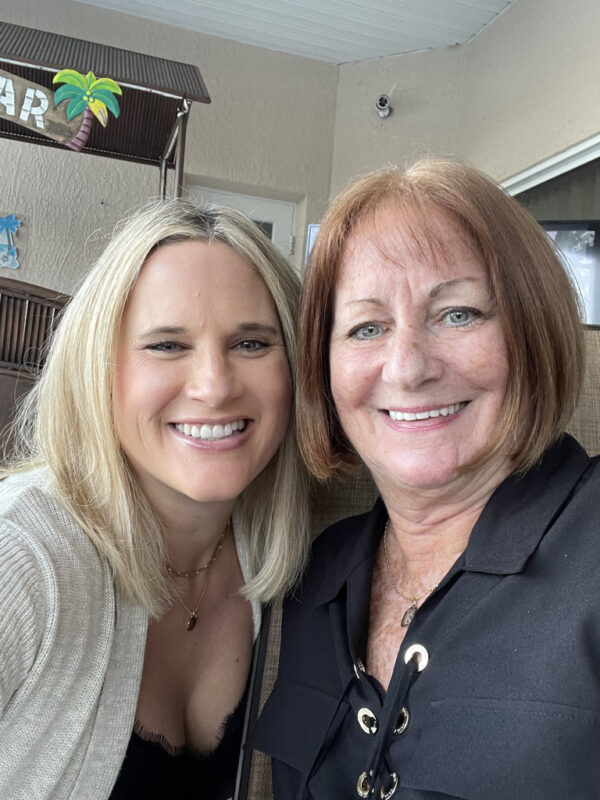 Two Cuties!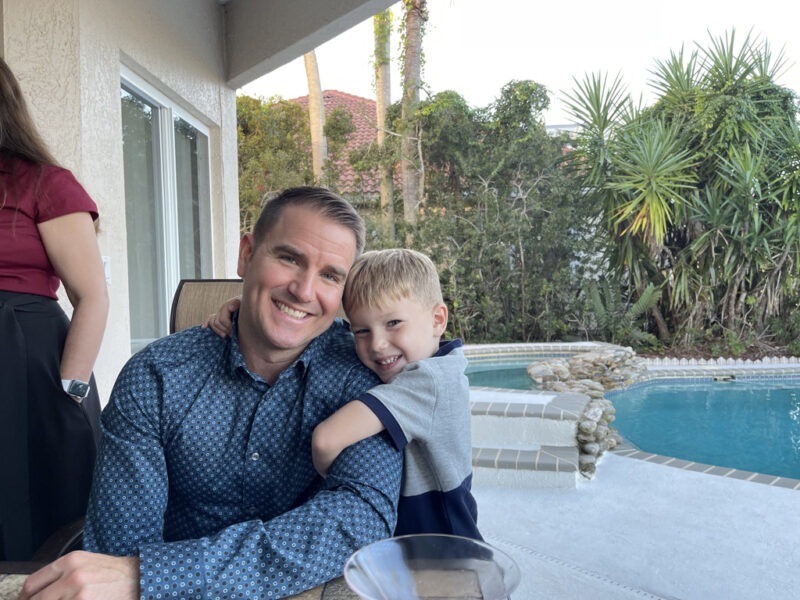 Pulling the feast together…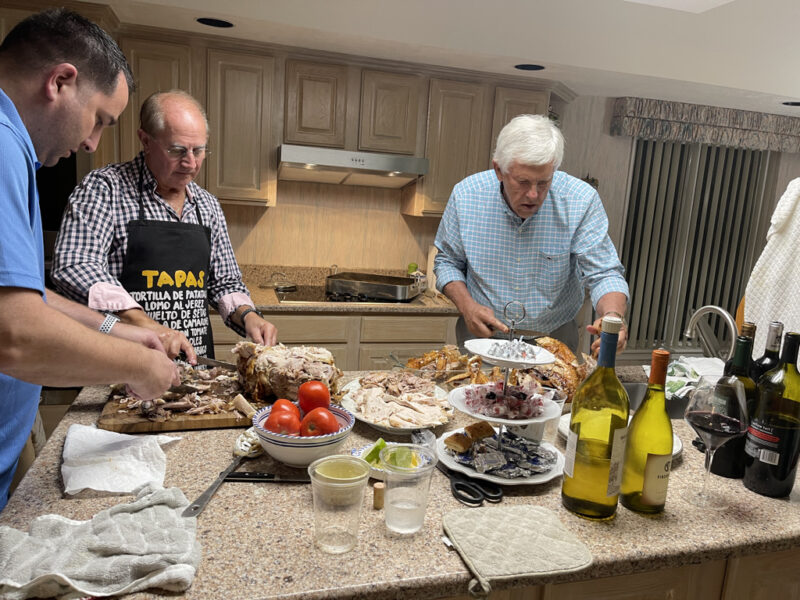 Thanksgiving Feast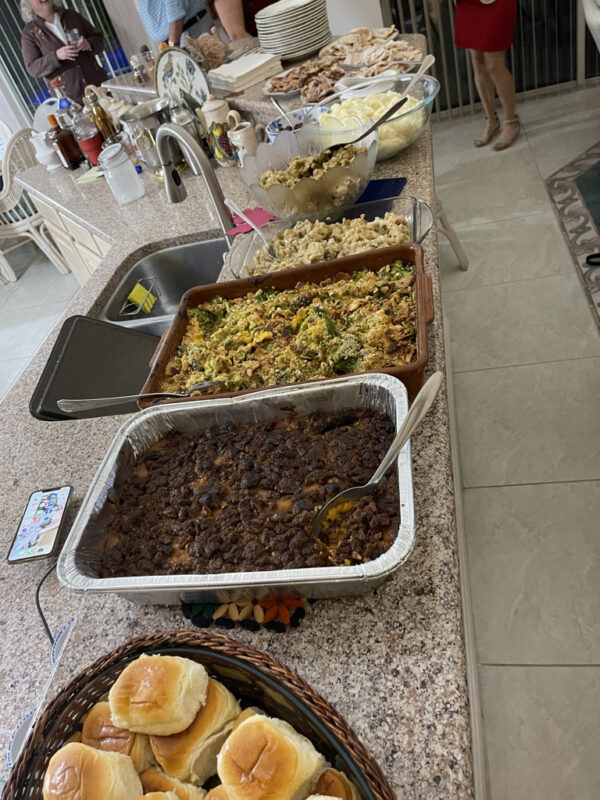 Kid Table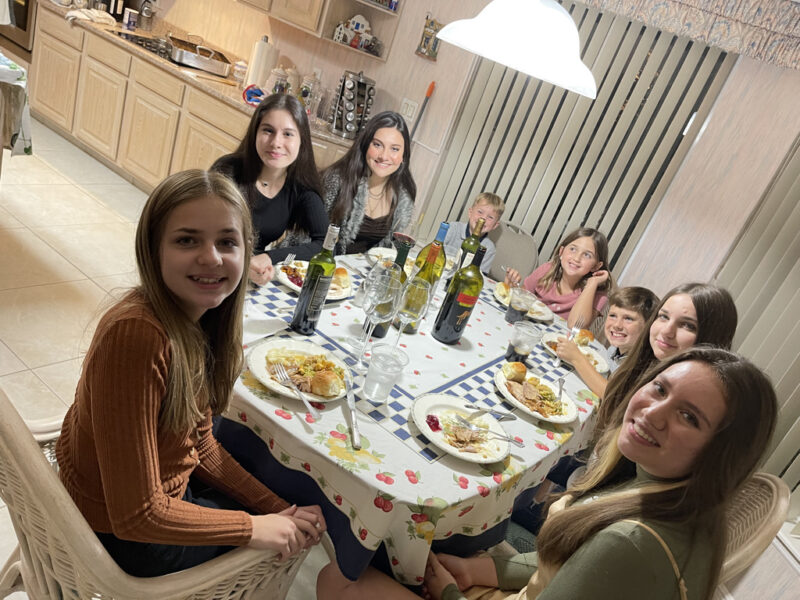 I didn't get a picture of the adult table…whoops I was too busy feasting!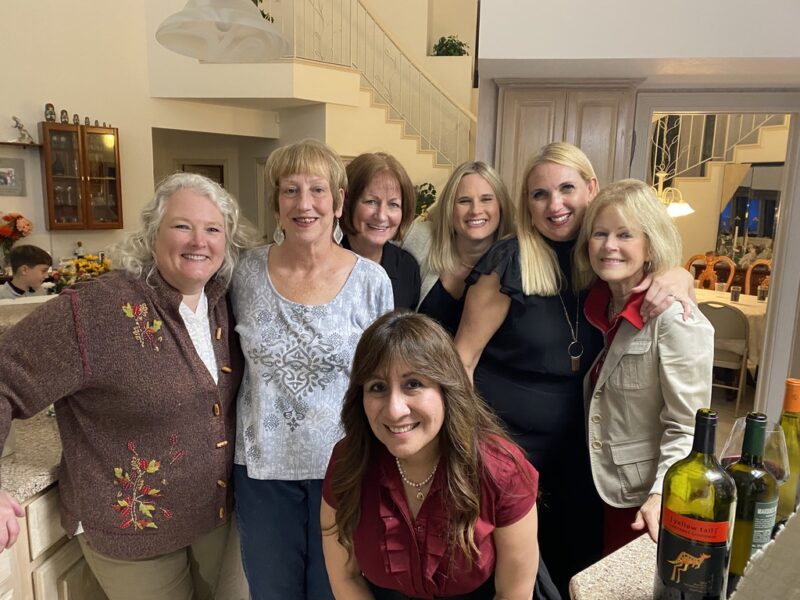 We ended the night with singing, "Happy Birthday" to Jason! We enjoyed lots of pies and of course this cookie cake.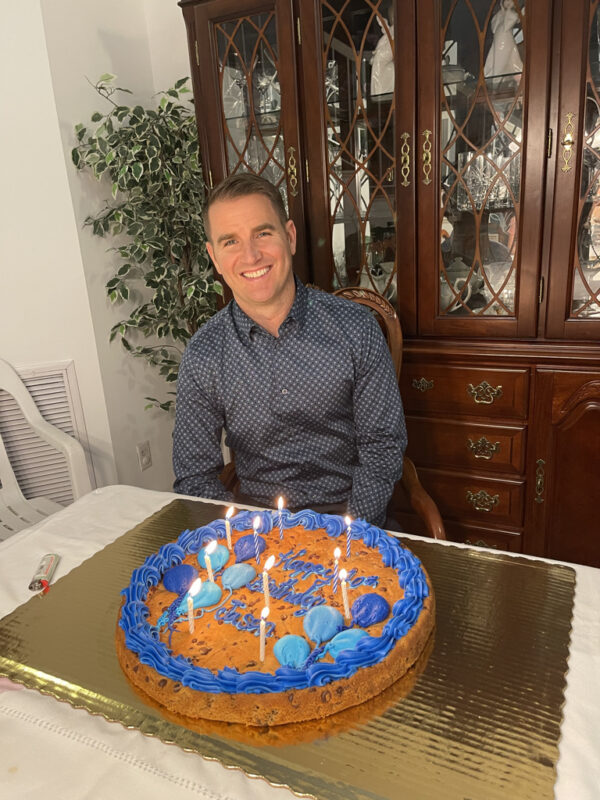 Next Morning….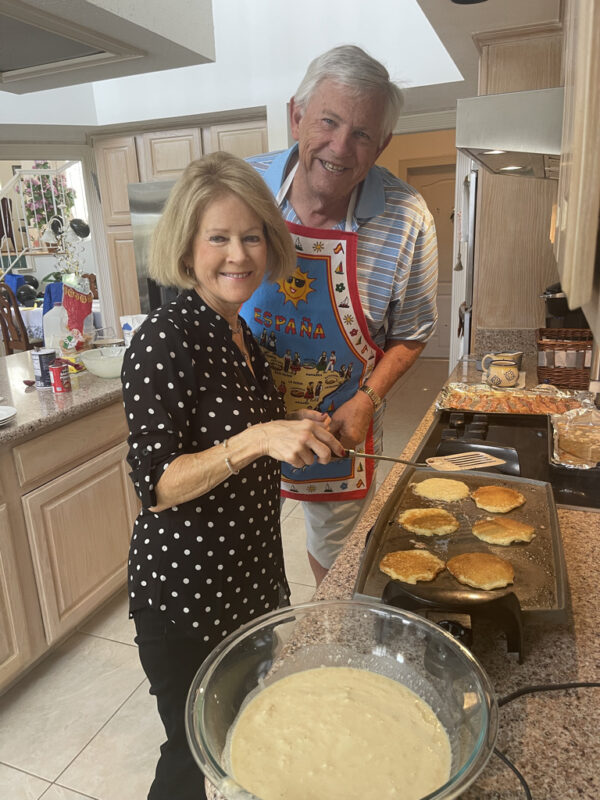 We enjoyed my Pops famous homemade silver dollar pancakes! It was fun incorporating some of my families traditional dishes with Jason's family dishes.
This visit was one of our best ones yet and it's because we had all of Jason's family together plus my parents. I'm thankful we all made the effort to get all together and I'm thankful for the wonderful memories that were made. My heart was happy and my tummy was very full from this trip….which you know if you visit Casa Gimeno you will leave very HAPPY and with a few extra pounds on you, lol!
Thanks for reading along today…I'm thankful for you too!
XO