We had the best time visiting with family while we were in Florida over fall break. Some family members we hadn't seen in a few years and it was a fun a memorable reunion!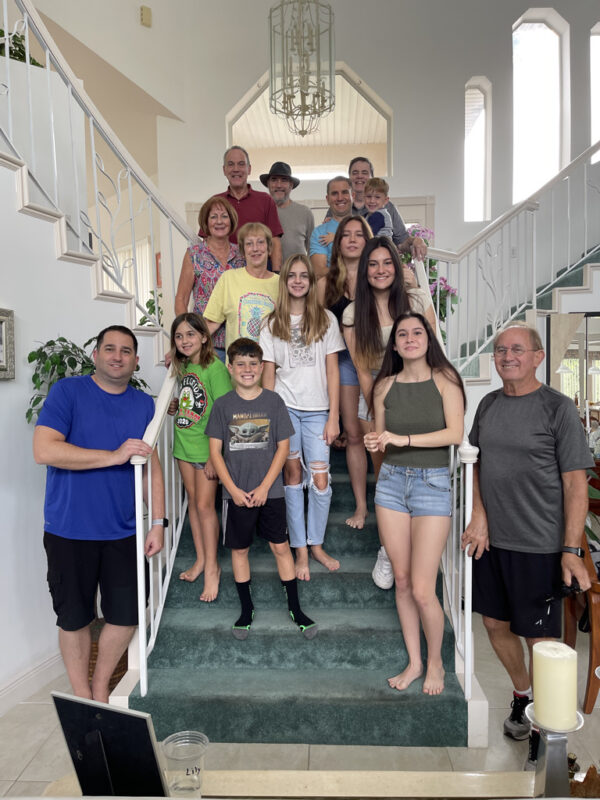 Family came in from Texas, New York, Tennessee, California, and Atlanta.
Activities at home
While at the house you would find us playing….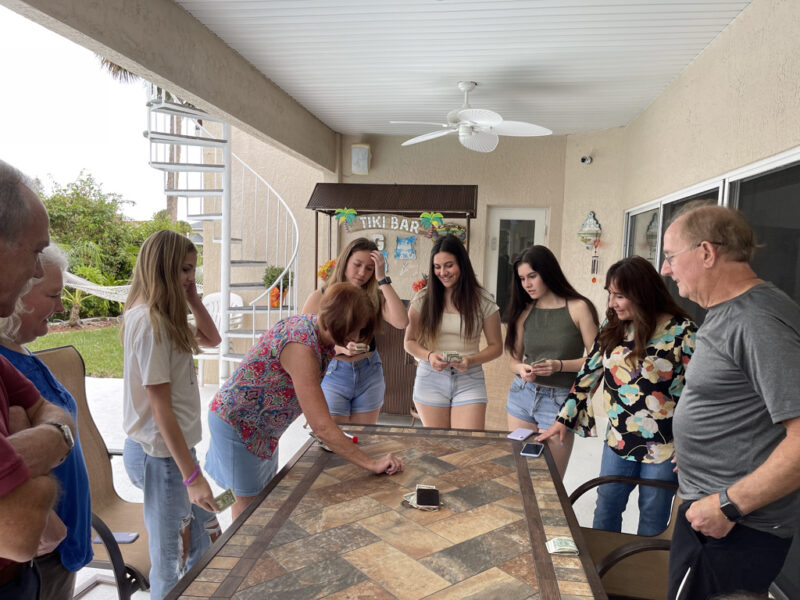 the game left, right, center (this would make a perfect stocking gift)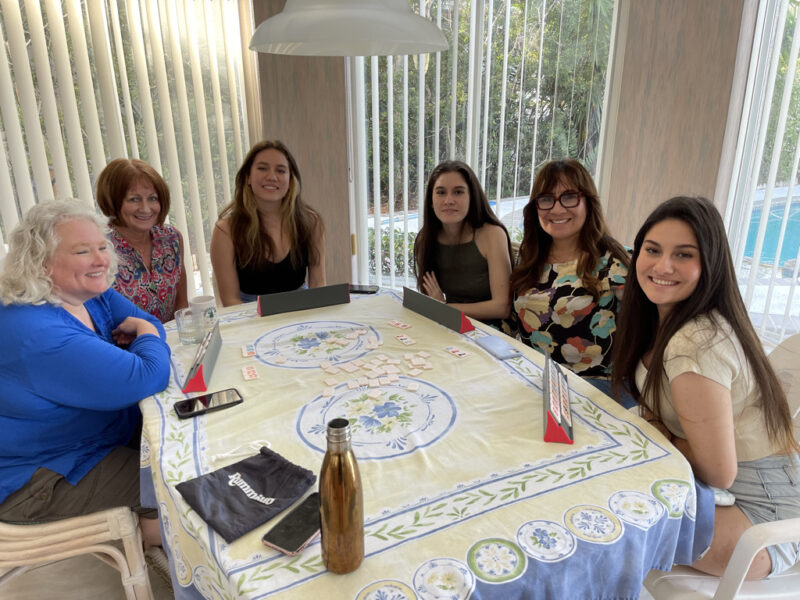 Playing Rummikub (great gift for Christmas or for a hosting gift)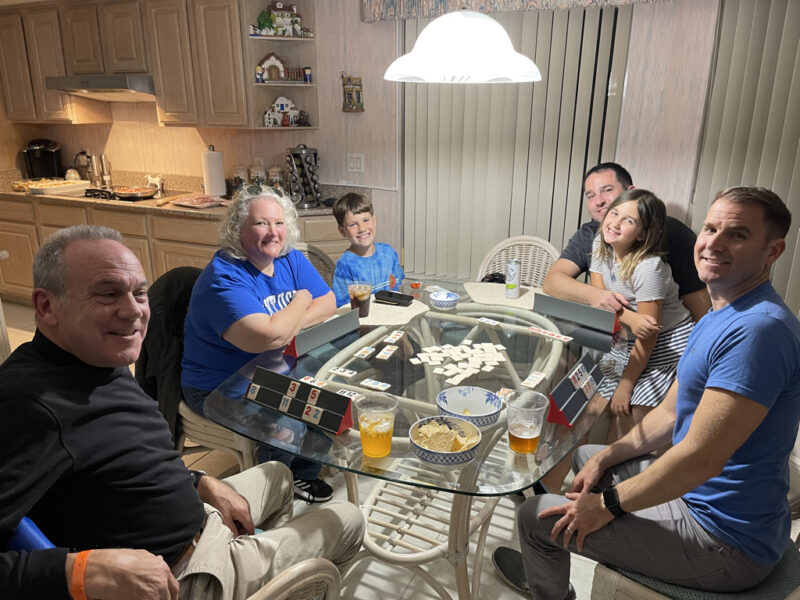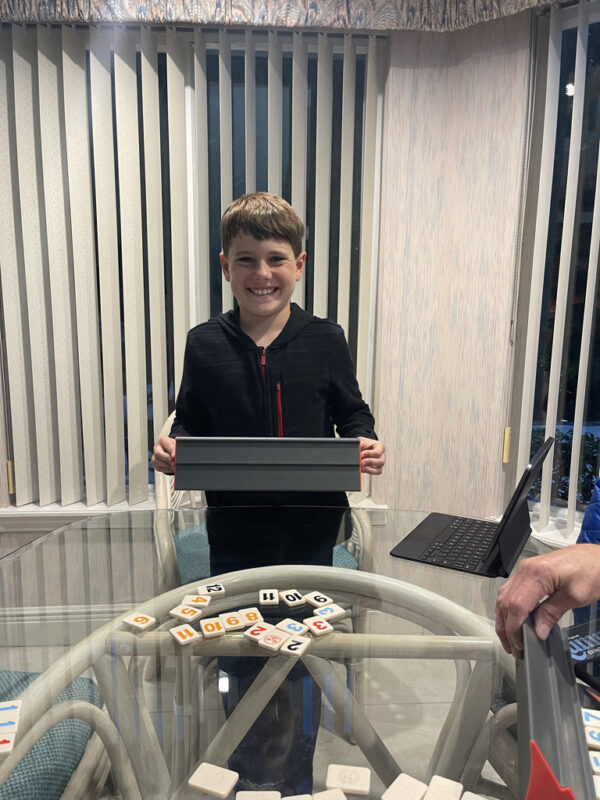 Luke started playing it this year and he is OBSESSED with Rummikub. He even plays against the computer on his ipad. I love that my boys love playing games as much as us adults do.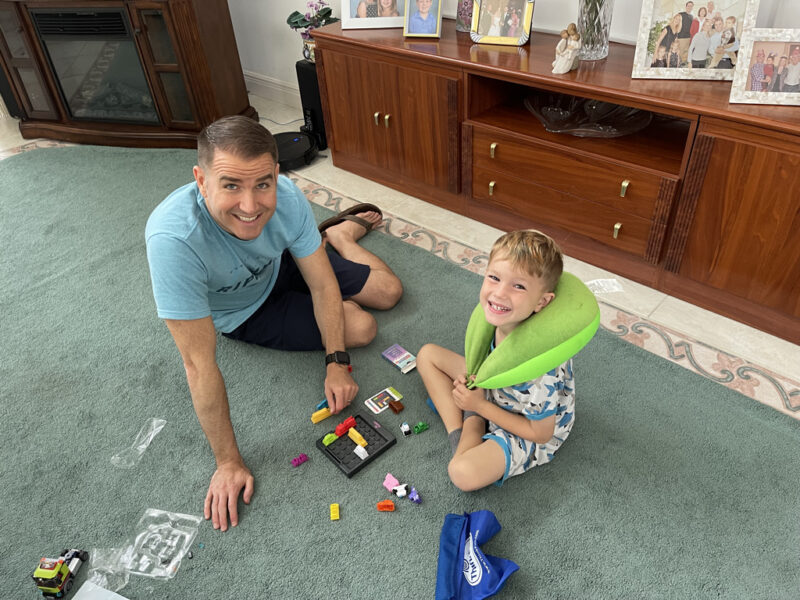 Playing Rush Hour Traffic Jam (another great option for a Christmas gift)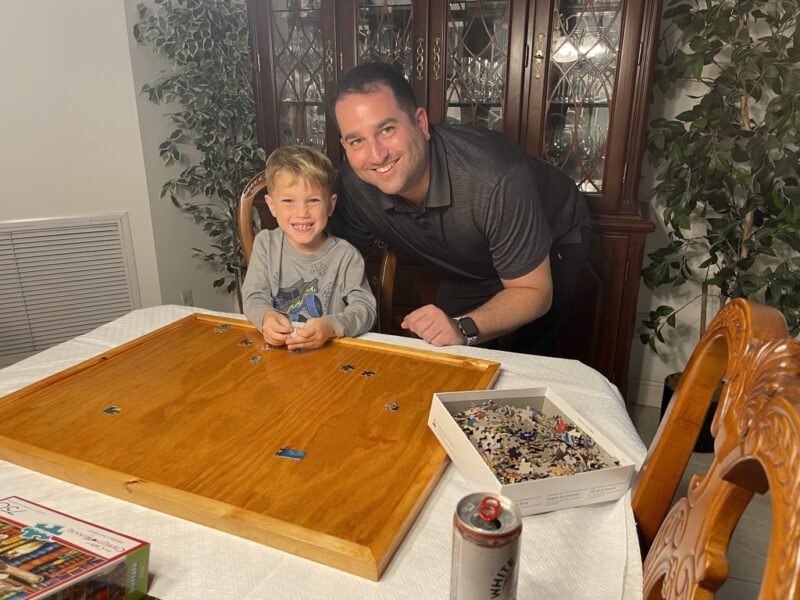 Working on puzzles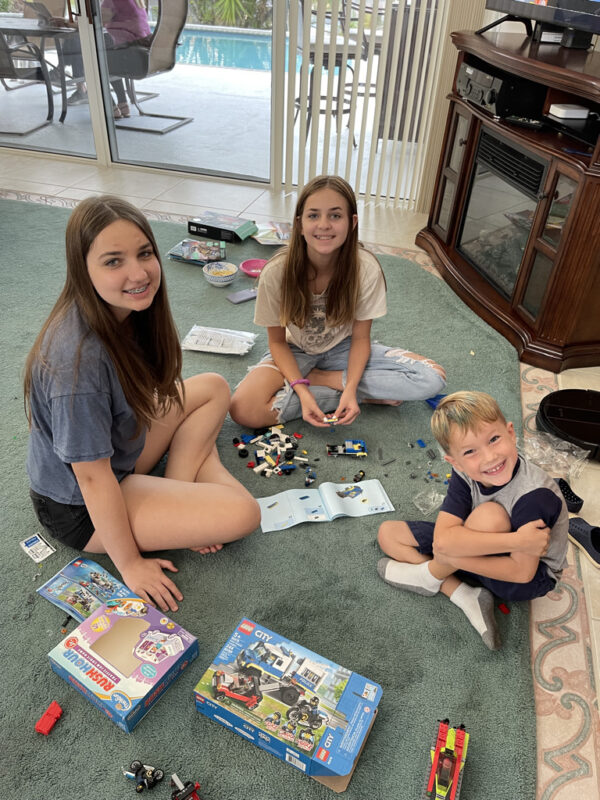 building lego sets together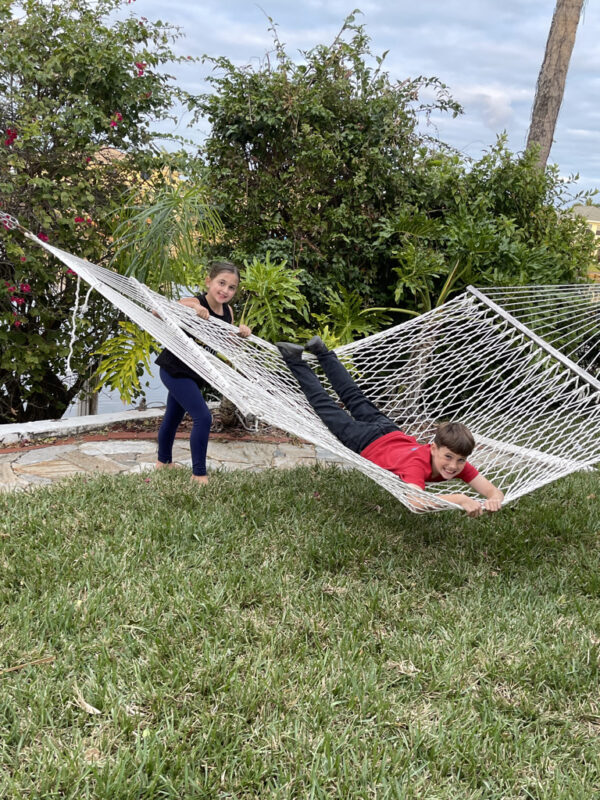 Playing in the hammock!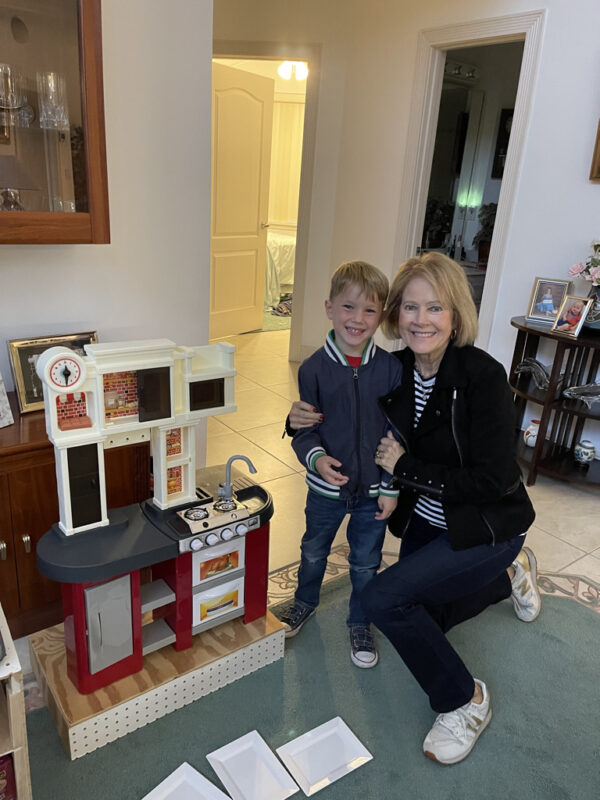 Mini chef played with his kitchen and made us food throughout our stay.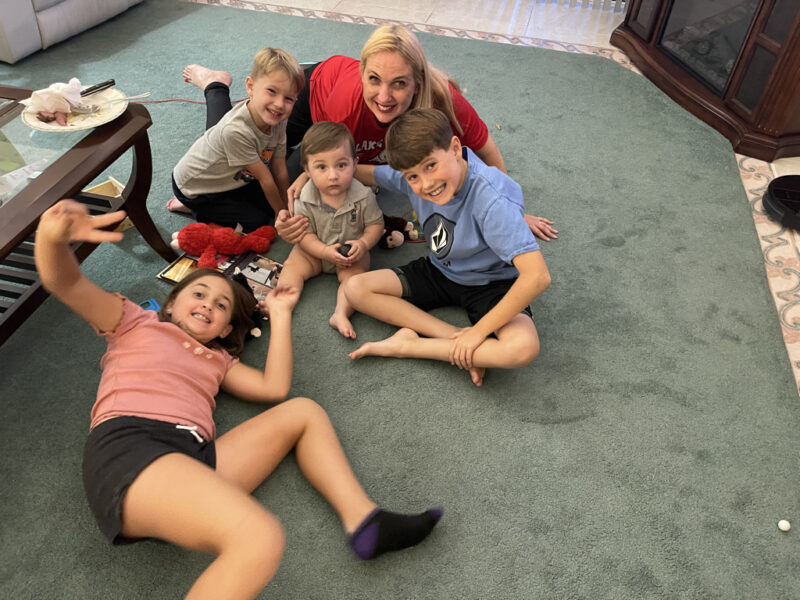 And just enjoying handing out!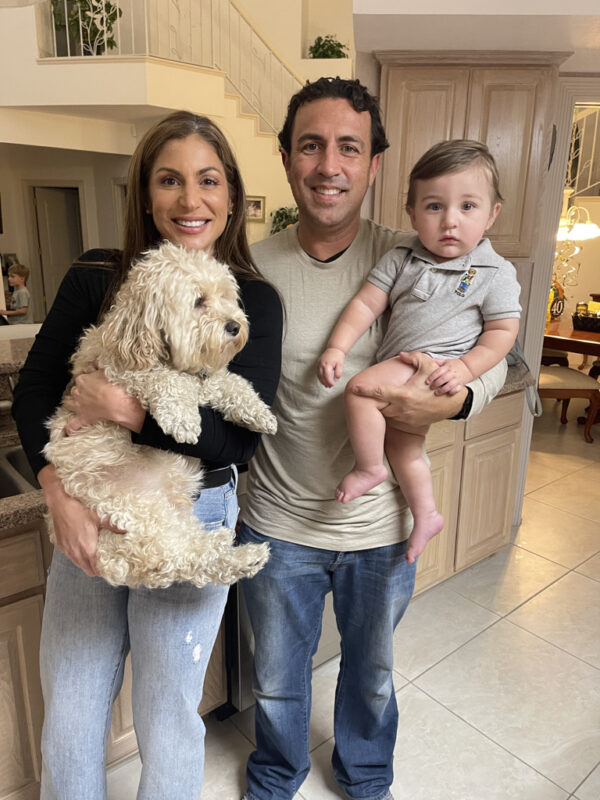 Jason's bestie, Phil visited with his family Michelle, Nico, and Norman. Norman made me want to get a dog, he was funny, great with kids and he knew lots of tricks.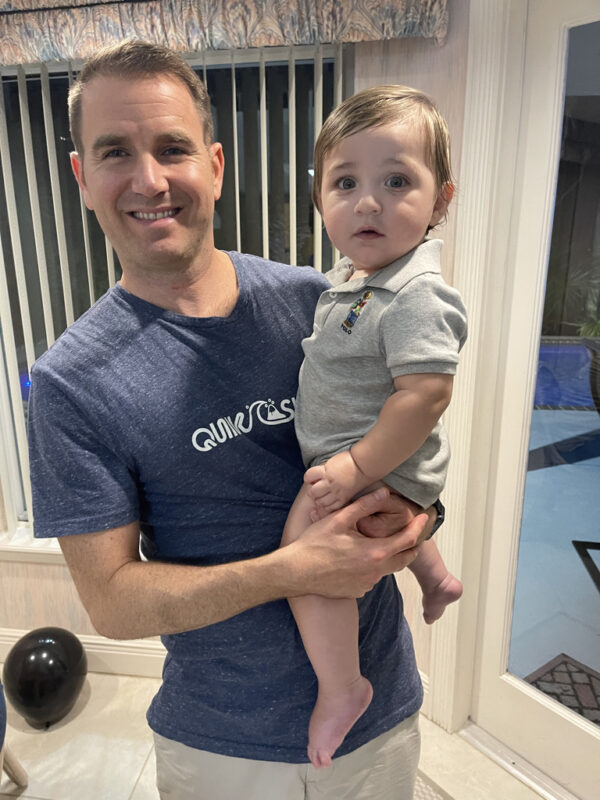 We loved meeting baby Nico!
Romelia Farms
Kathy my MIL, found this amazing farm close by in Merritt Island and we loved seeing the variety of animals.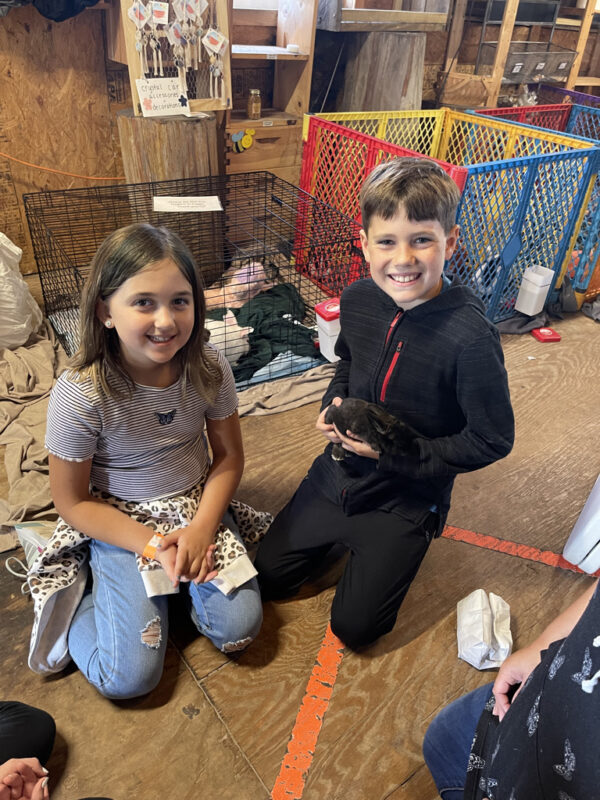 While checking in the kids got to hold baby bunnies.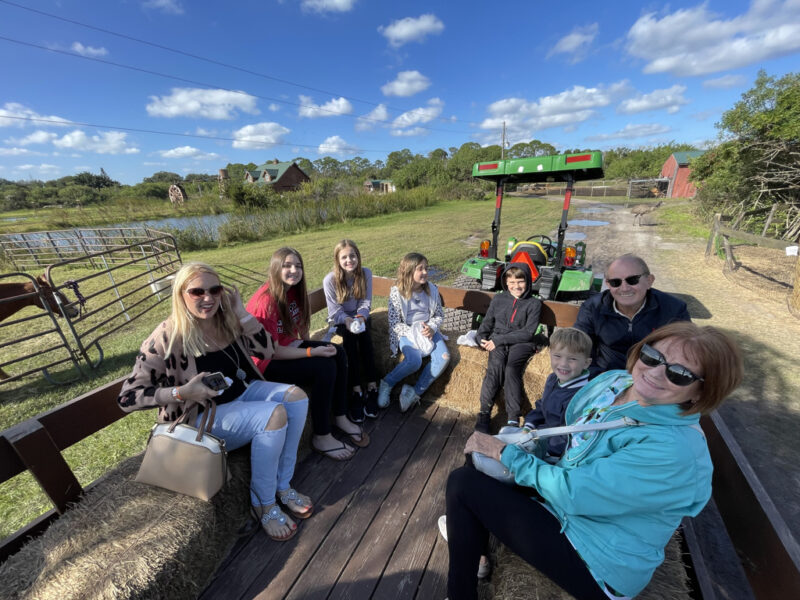 Then we took a hay ride out to see the animals. But first a few cute pictures…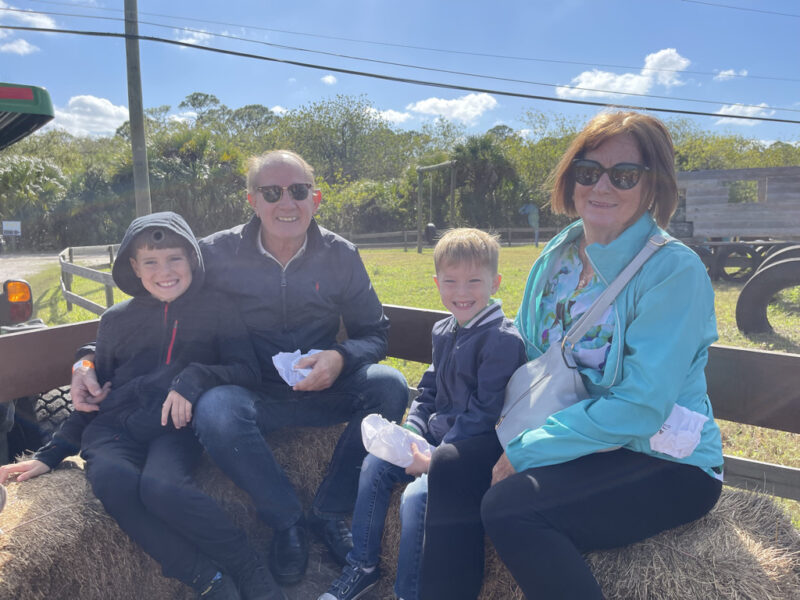 The boys with their grandparents
Brothers!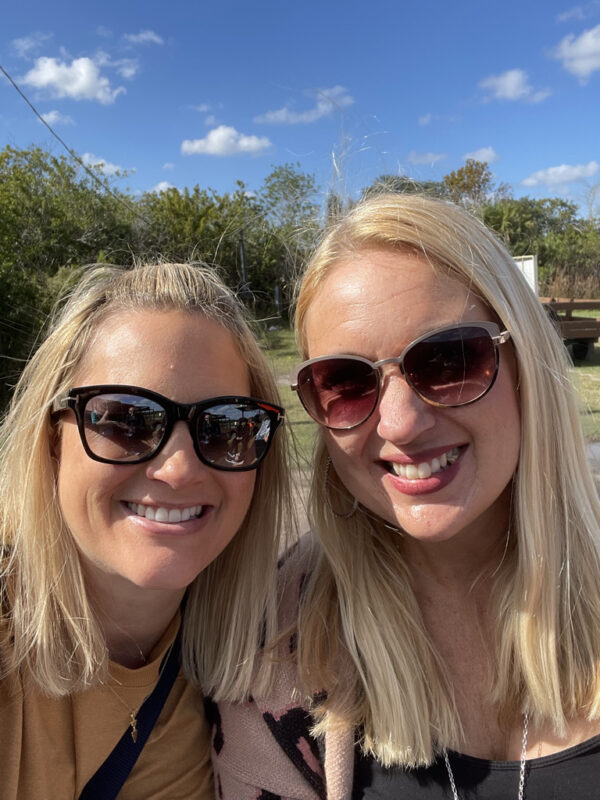 My sissy, Dana aka SIL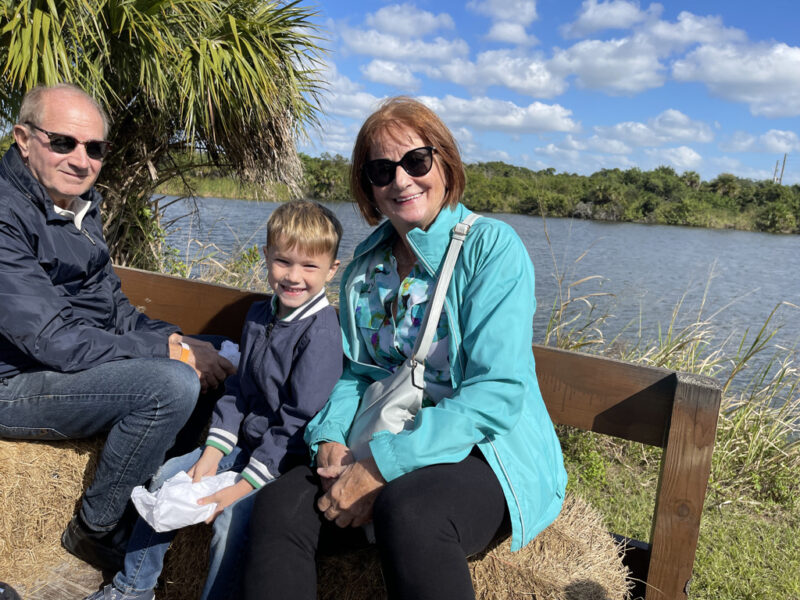 The views were beautiful. It was a windy day but the temperature was perfect 70 degrees!
The Animals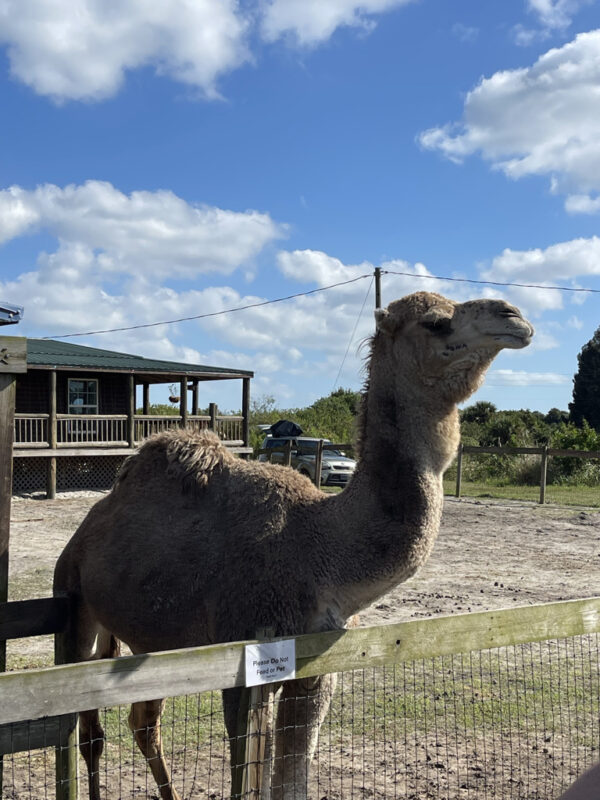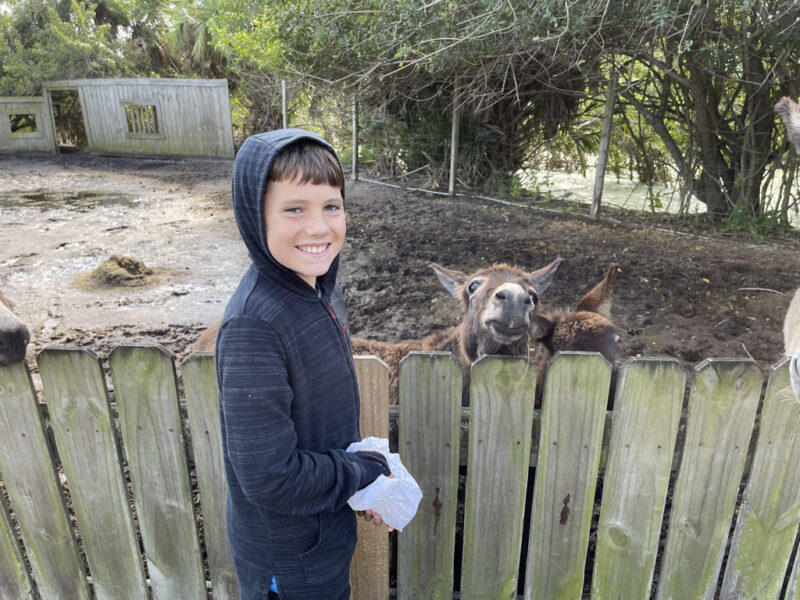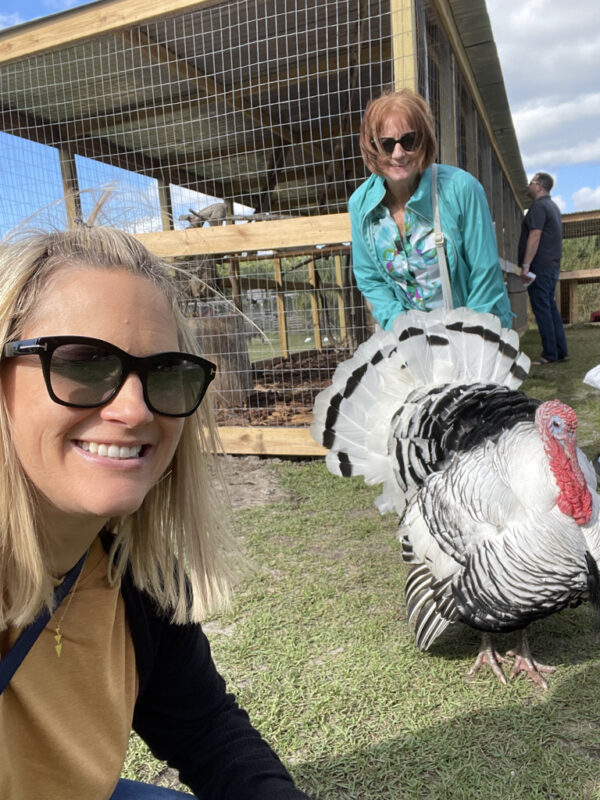 I loved this big beautiful turkey! Of course I made sure his life would be spared and not be for dinner on Thursday. My MIL totally photo bombing the turkey and I, lol!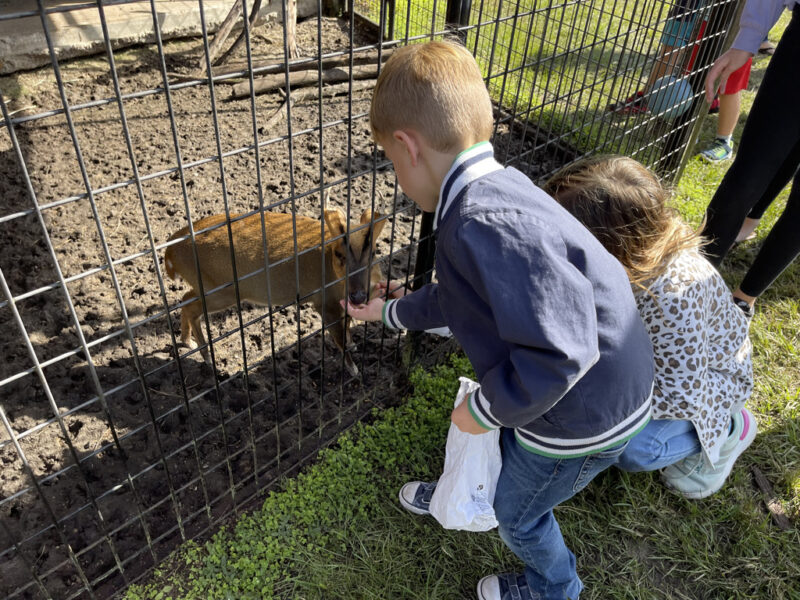 We could feed most of the animals there.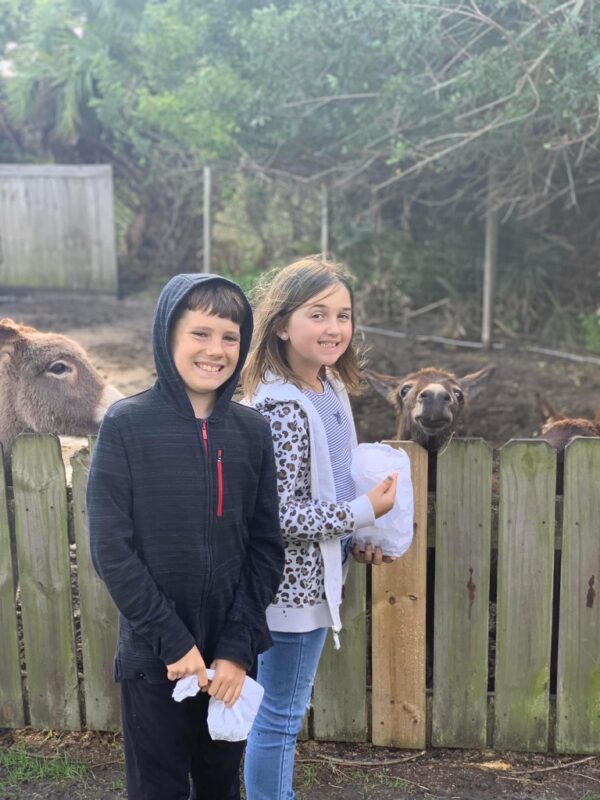 Rode Horses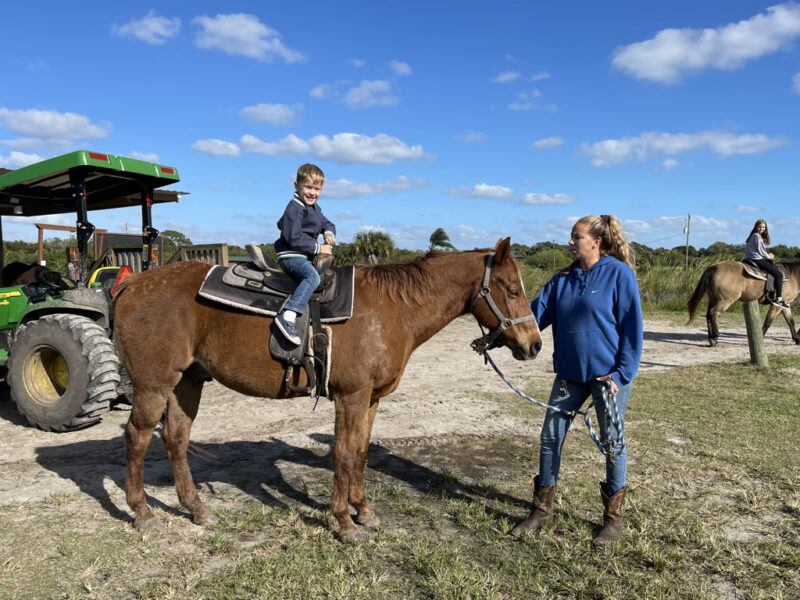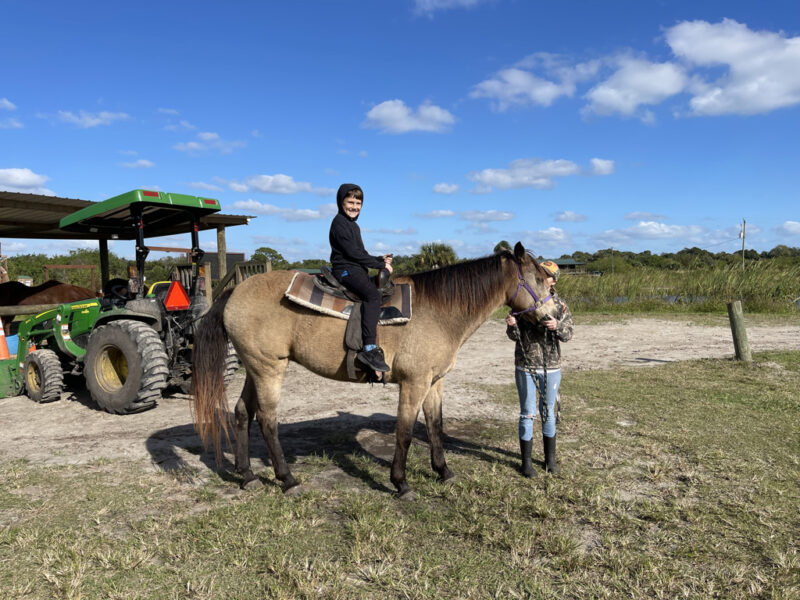 It was a fun day together!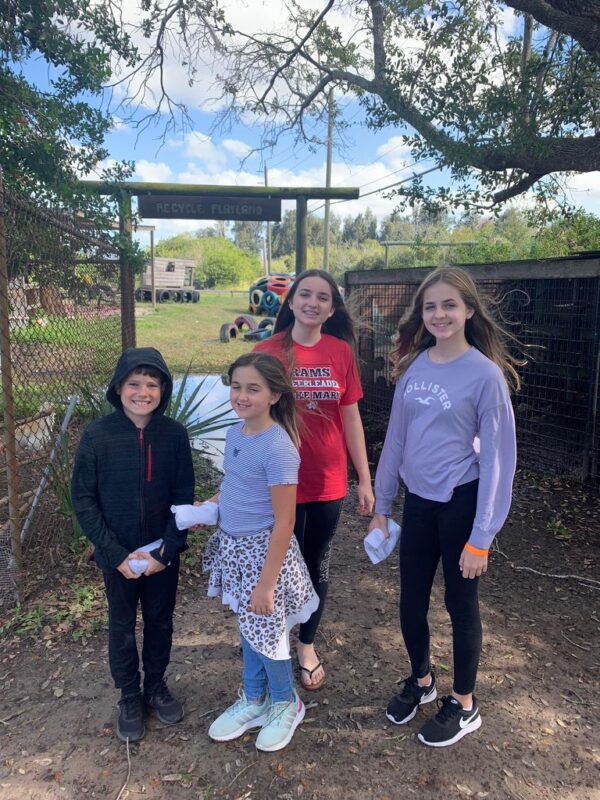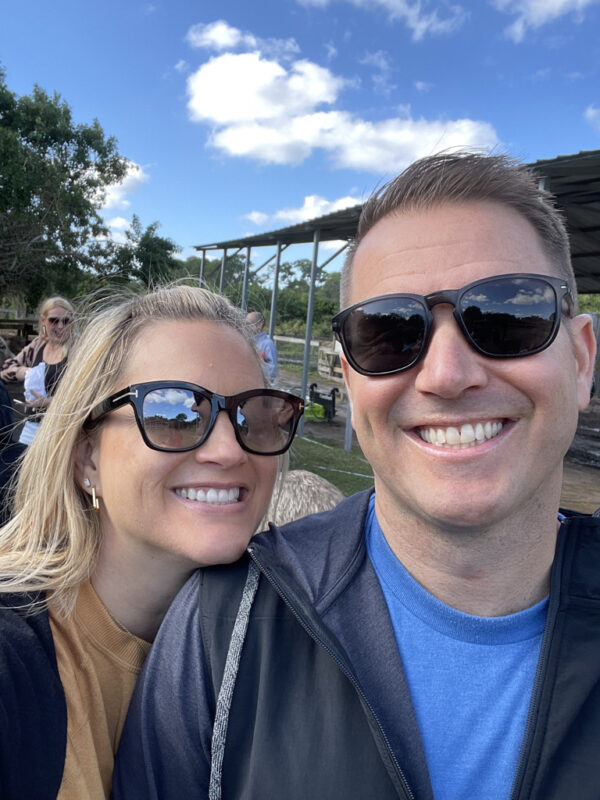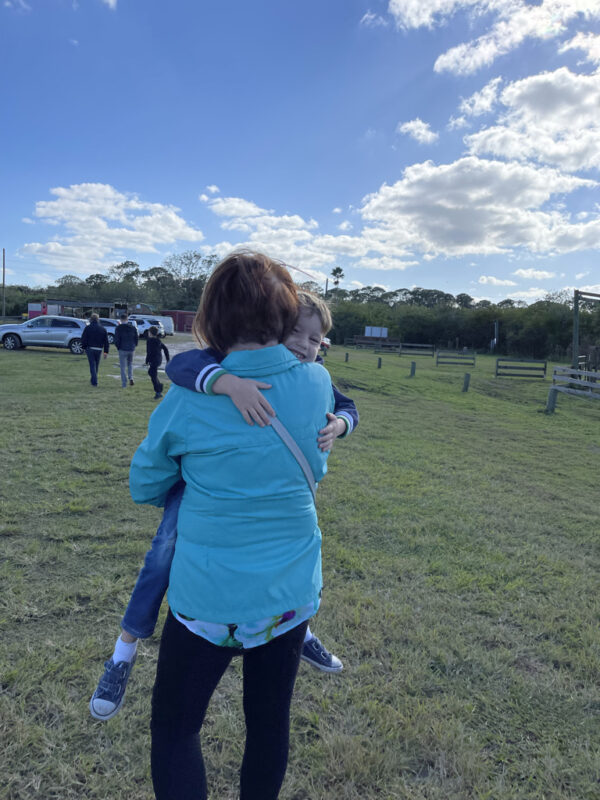 These two kill me!
Airboat to see Gators!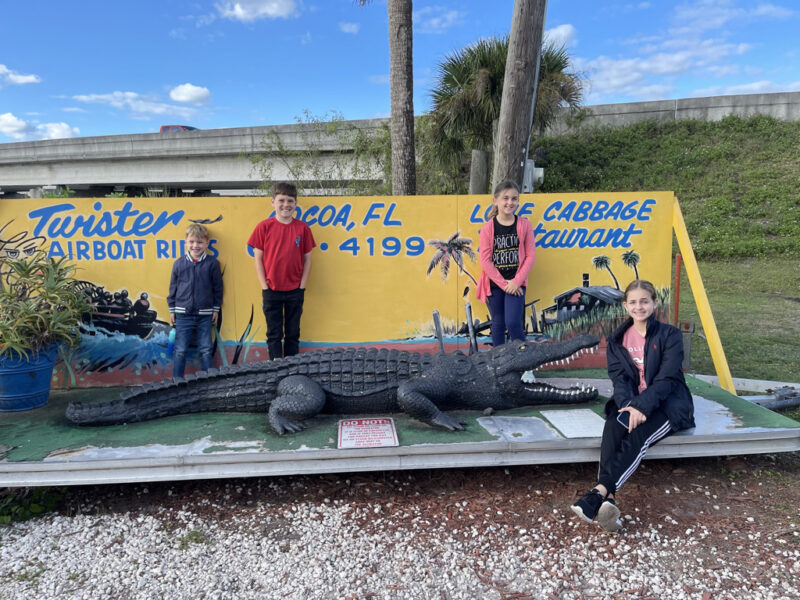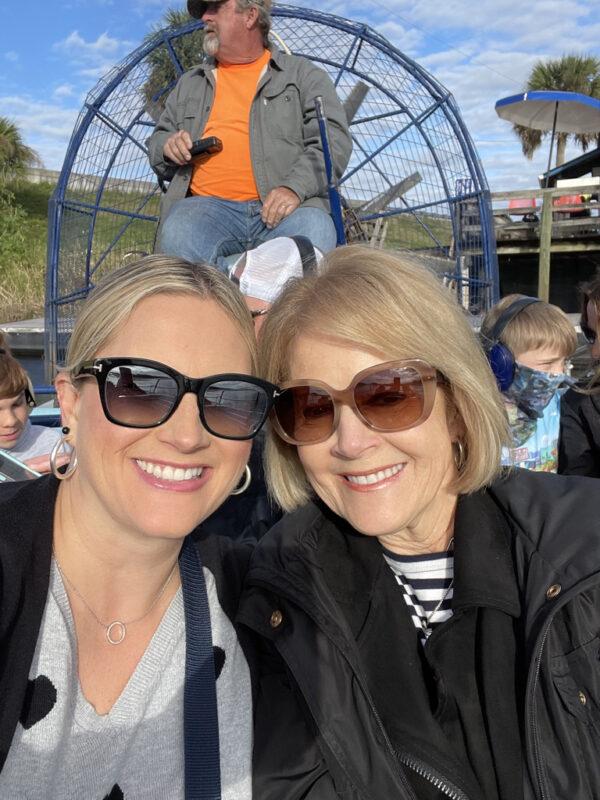 My Mama Bear!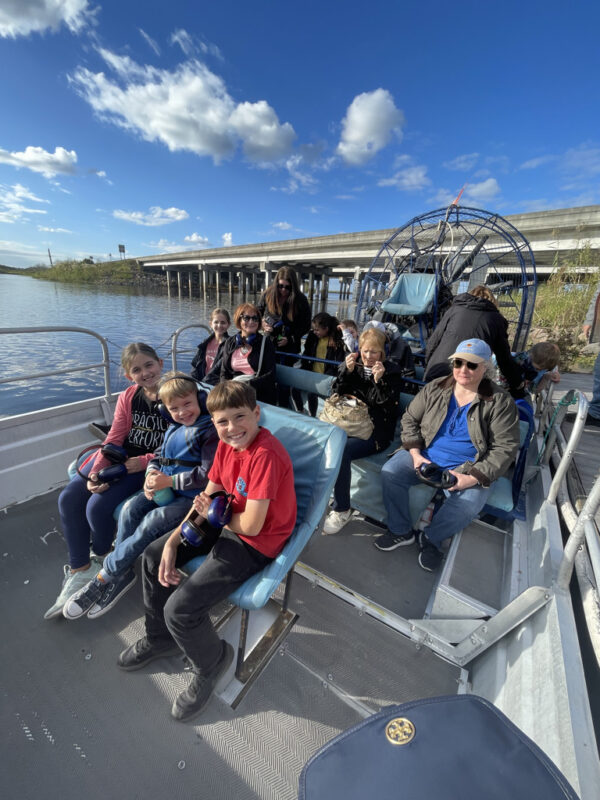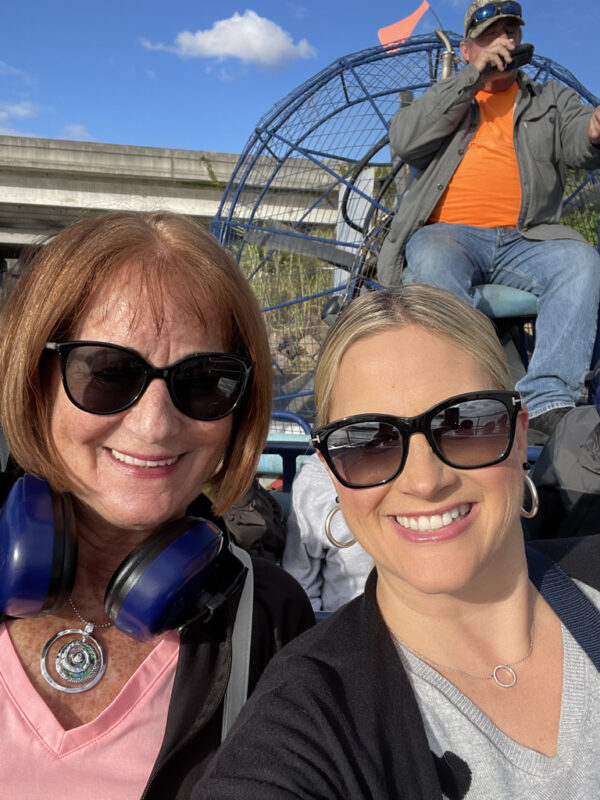 My MIL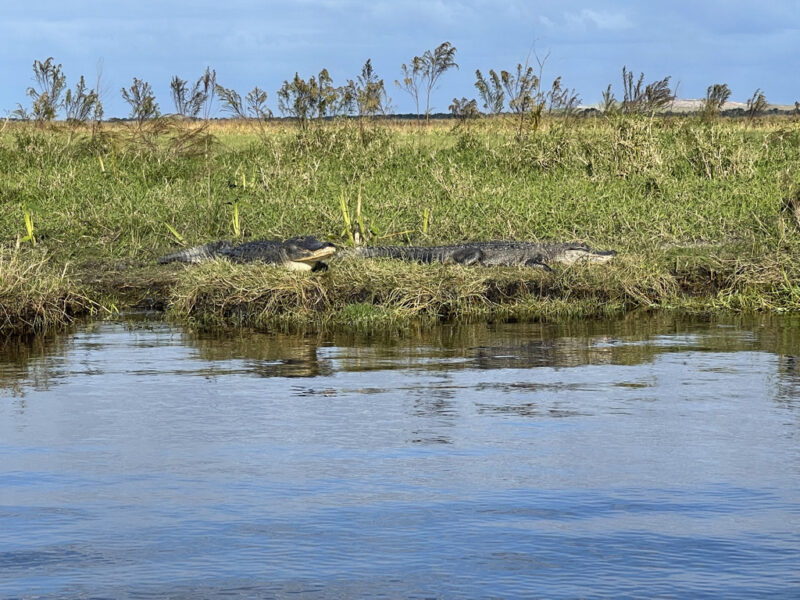 We saw some Gators!
Went to Ron Jon's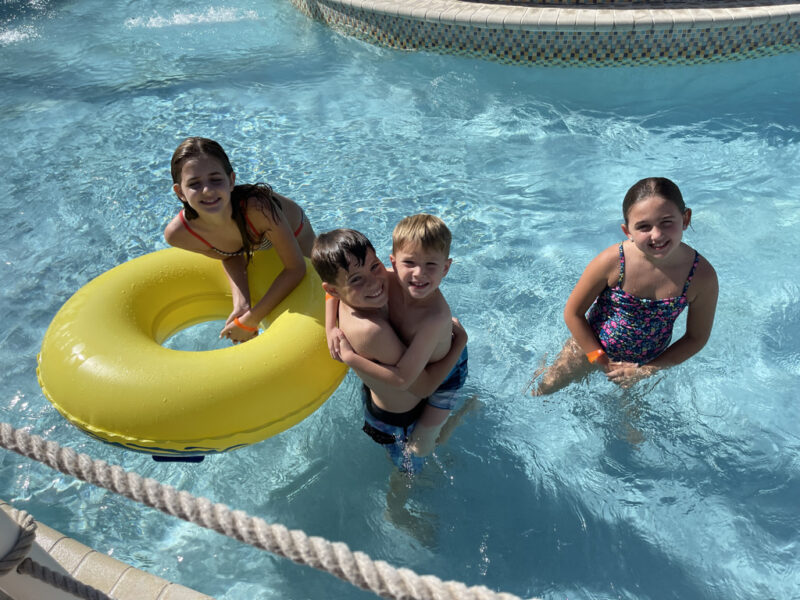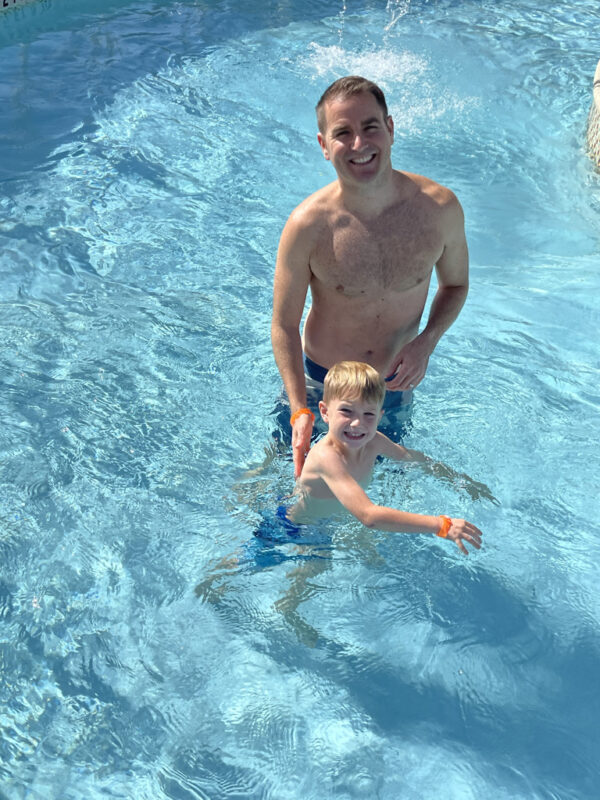 Papi taught Christian and Jason how to make Paella!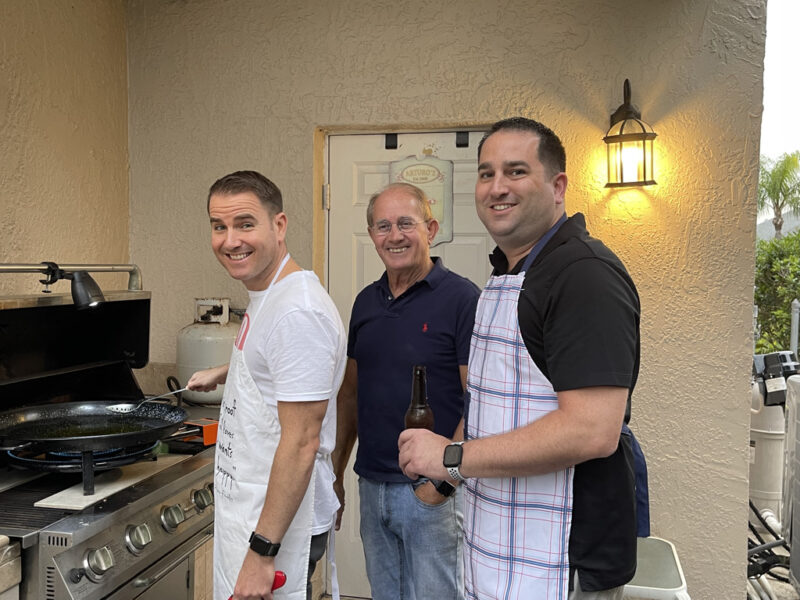 For their birthdays this year, Kathy and Arturo gifted them each a Paella pan and burner. The time has come for Papi to pass down the family recipe and instructions on how to make Paella on their own and I'm not upset about it one bit!!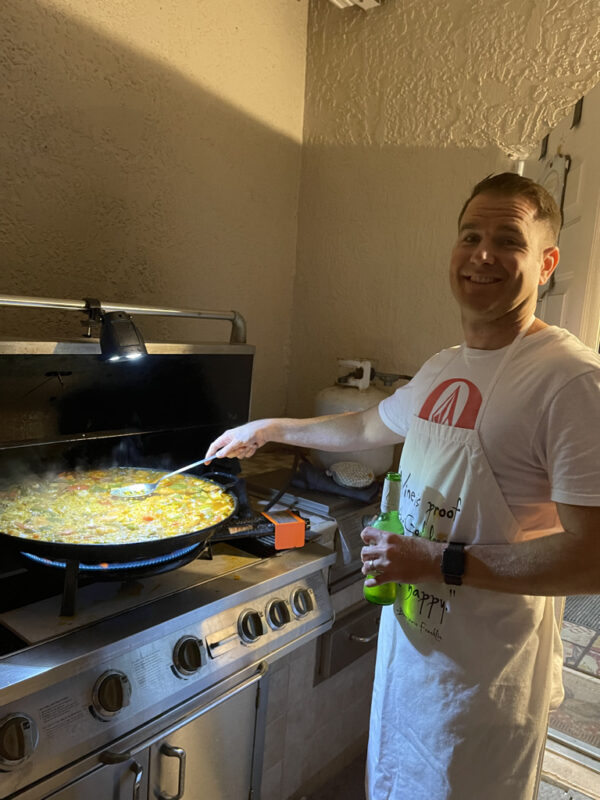 Of course, mini chef was working hard on his outside grill while the Paella was cooking.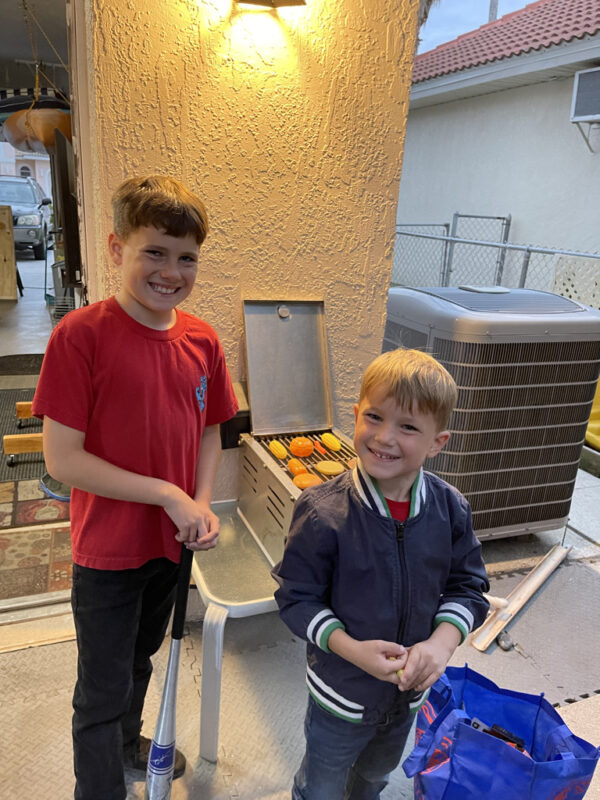 I adore my FIL!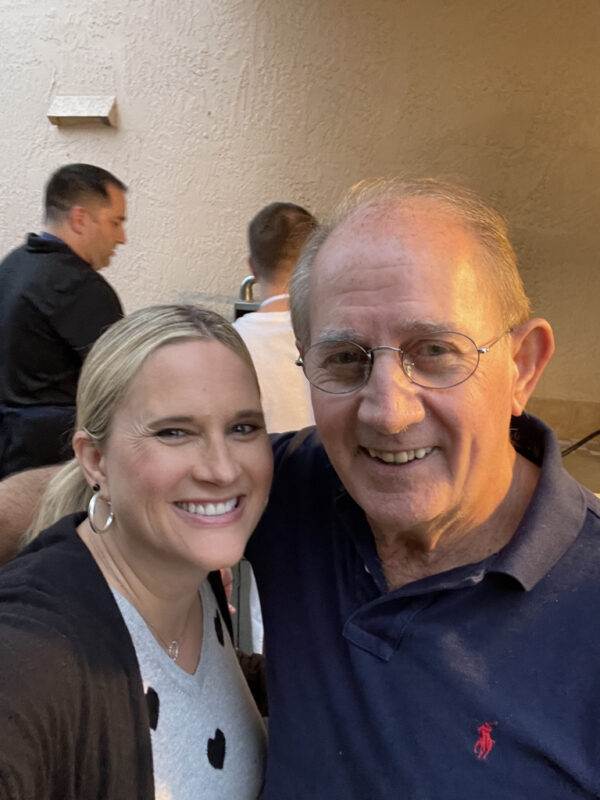 Paella!!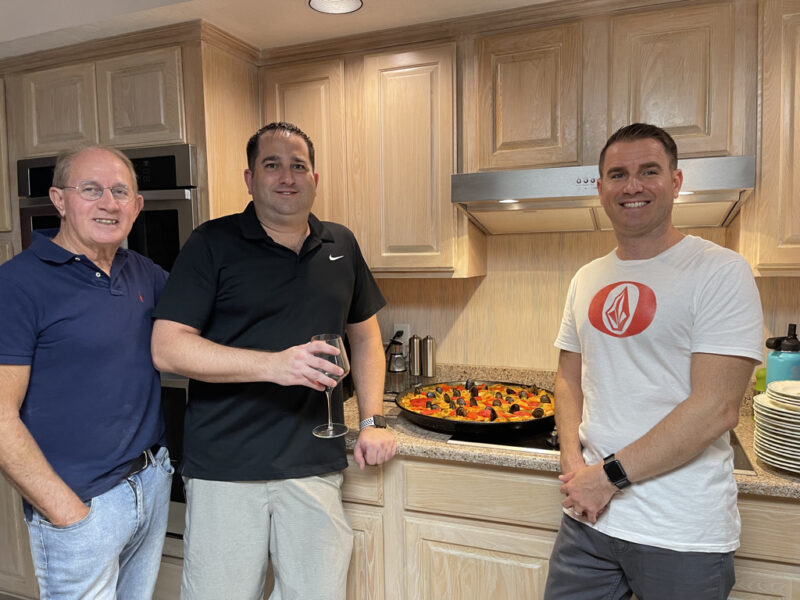 In case you were wondering it was DELICIOUS!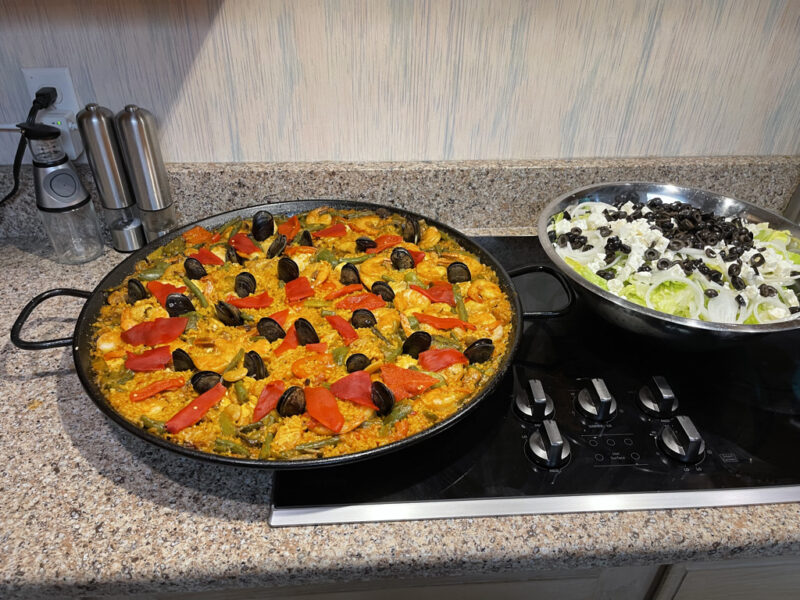 Every family needs an Uncle Mike! He's funny and adds lots of comedic moments to our gatherings and we love him for it!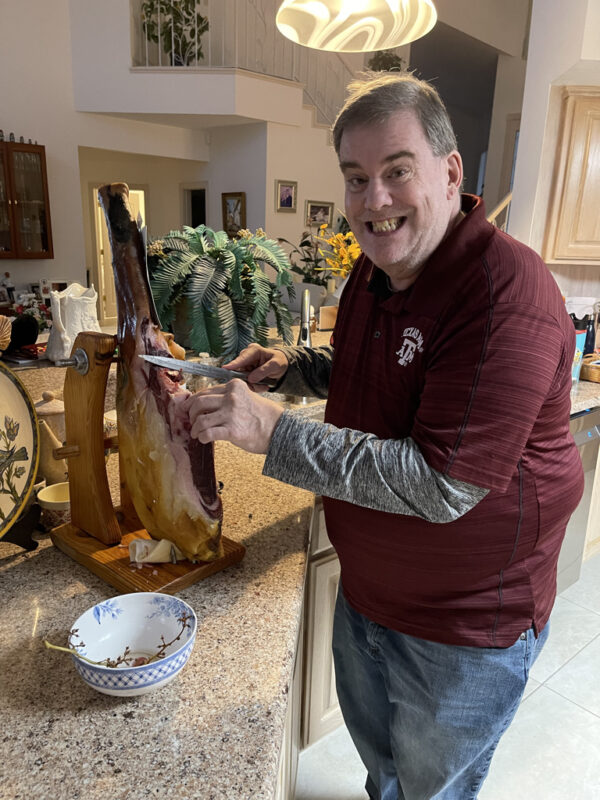 We were so lucky to have Jamon Iberico…..it's delicious, if you know….you know!
The Cousins!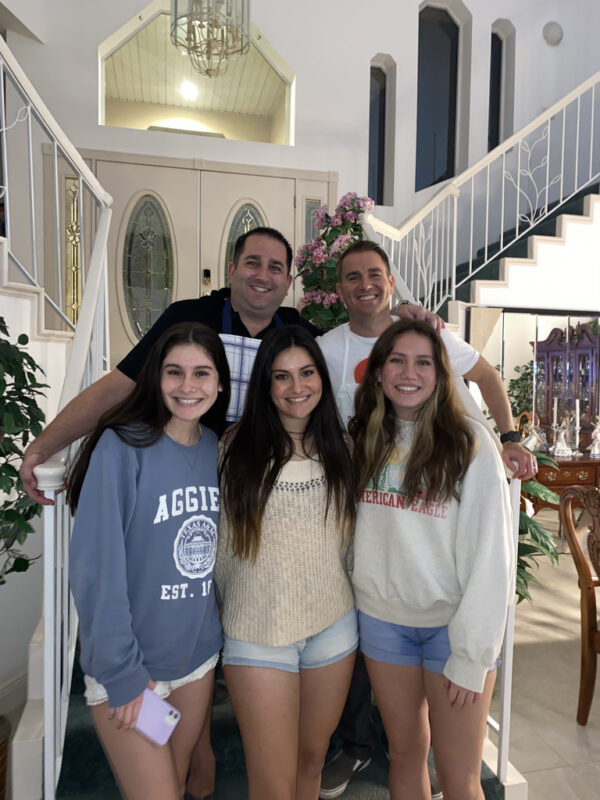 My boys with their Texan family members!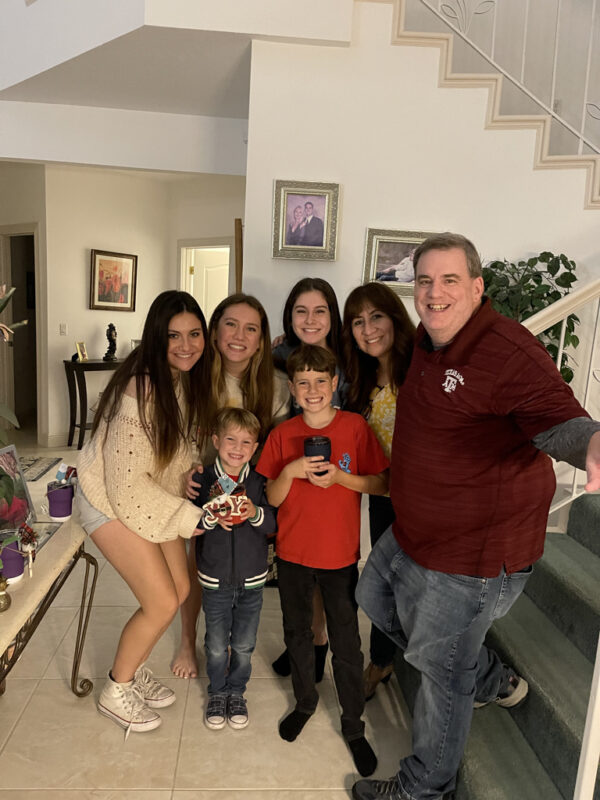 This night was one of those spontaneous nights where you have an unexpected epic family memory…It started in the kitchen like most family memories do.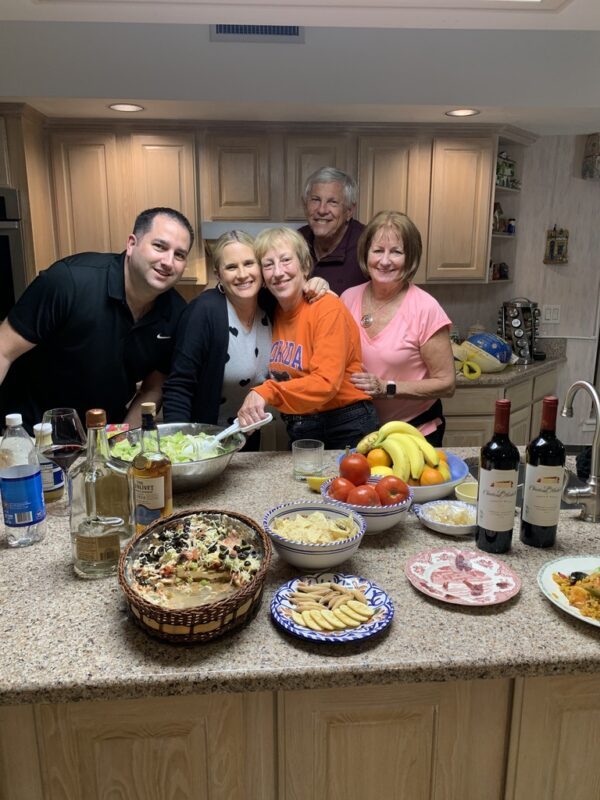 Someone put on some good loud music and it turned into a fun dance party. These three girls below knew all the fun Tiktok line dance moves and I was just trying to follow along with them, lol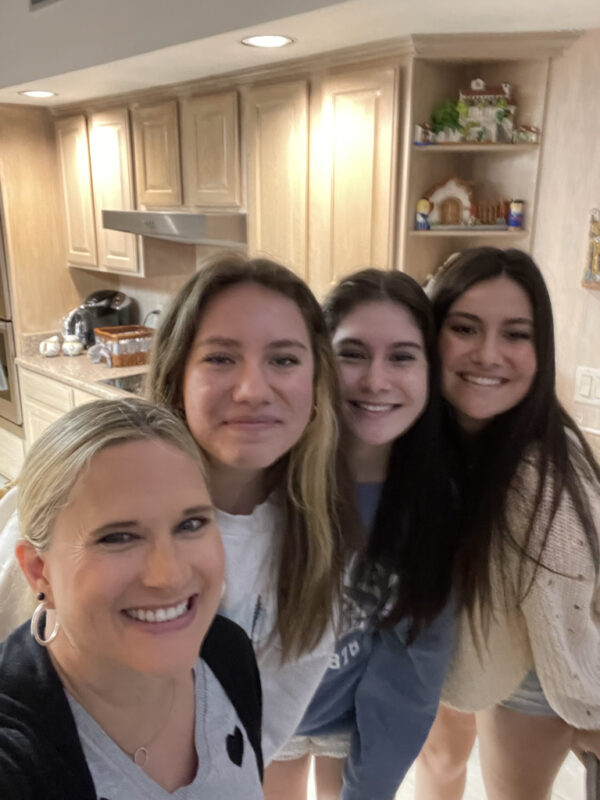 The energy was high, the smiles were BIG and it was one of those memories that will be etched into my memory though the test of time….that one night we danced for an hour in the kitchen!
Thanks for reading along today, I love sharing how we do life and as I write this post and look back on all the fun, I'm very thankful for family and for all of us putting in the effort to see each other.
Next up is a recap of our Thanksgiving in Florida!
In case you missed it, here's the post on how we celebrated Jason's 40th birthday while in Florida….yup it was a VERY busy and FUN week!
XO