Happy Friday, friends!!
Alright, I'm going to back up just a little bit because we were out of town for Thanksgiving in Florida and THEN when we got home it was a feet need to hit the ground running kind of situation!! As a mom our to-do's triple during this month and I felt like I had to get a few to-do's in order before I started blogging.
Not to worry I've come up for some air and can breath again, lol I still have a LOT to do but got everything to a more manageable place. Traveling during the holidays is HARD (this year we traveled at Thanksgiving and are again right after xmas) because no matter how much you prepare you're a few steps behind and I'm trying my best to accept it….I'm just a little late on things.
Anywho, I'm back and I have a fun list of FAVORITES for you today. I hope this holiday season has you feeling merry and bright and feeling all the joyful feels!!
First up….
The Turkey Trot (I had to rewind to this Favorite)!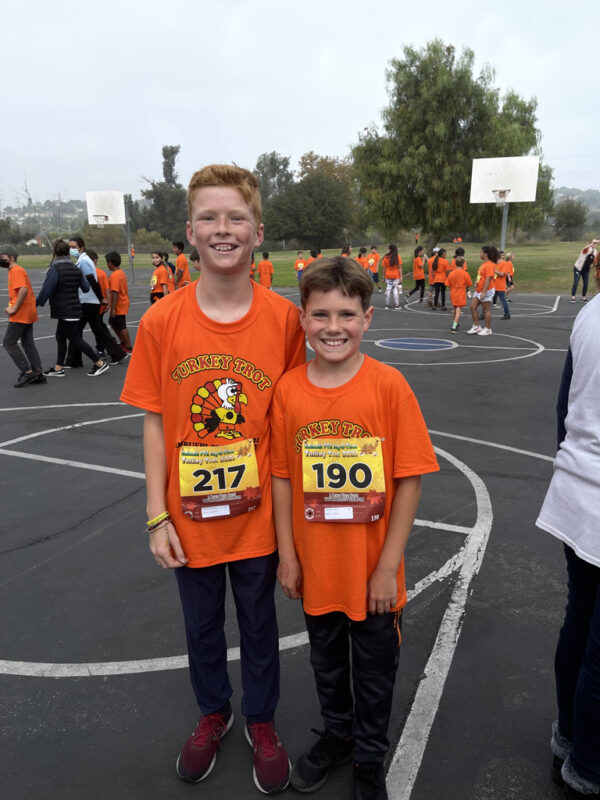 My boys school puts on a Turkey Trot through our PTA to raise money for our school programs. We exceeded our goal and raised $21,000 towards programs. Luke is with his best buddy Graham. Luke ran his heart out and scored 2nd place out of all the fourth graders. Super proud of him and it was a FAVORITE for all of us.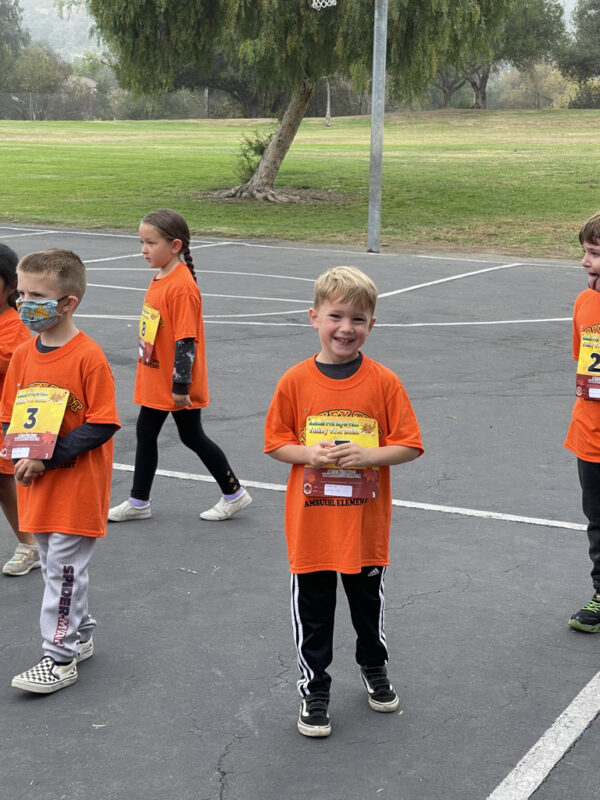 Tyler was very dedicated and he ran the full 10 minutes!! He has never run for this long before and afterwards he was all scared saying, "mom, something is wrong my legs, they really hurt!!" My poor bubba but all was well and he did FANTASTIC!!
Winter Sport: Basketball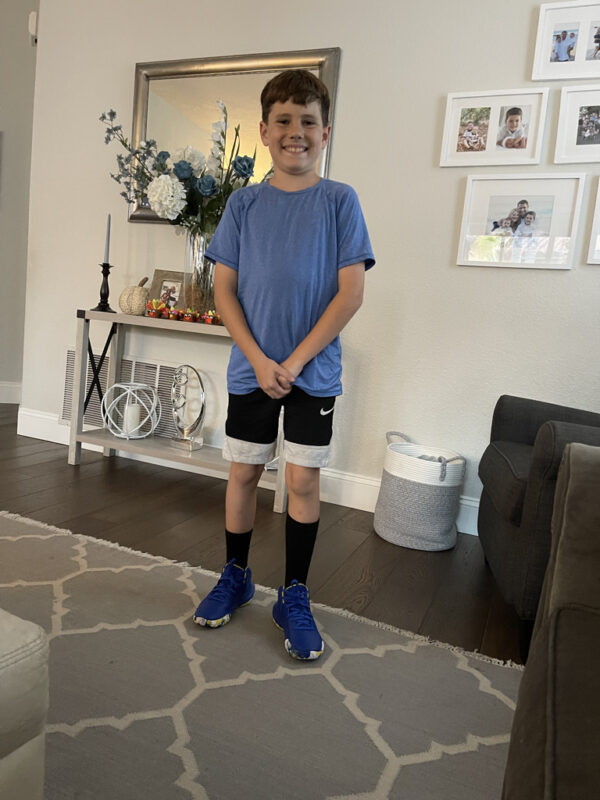 Naturally, Luke grew out of his old basketball shoes and needed new ones. He found out he was going to be on the Warriors so he picked out these uber cool Steph Curry shoes that match his uniform for the Golden State Warriors!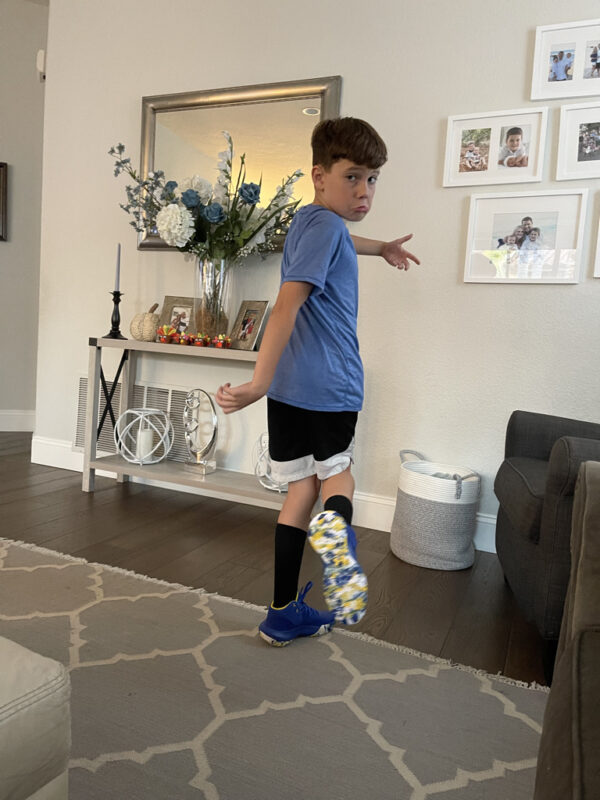 Luke loves how the bottom of the shoe looks too, lol!
First Basketball Game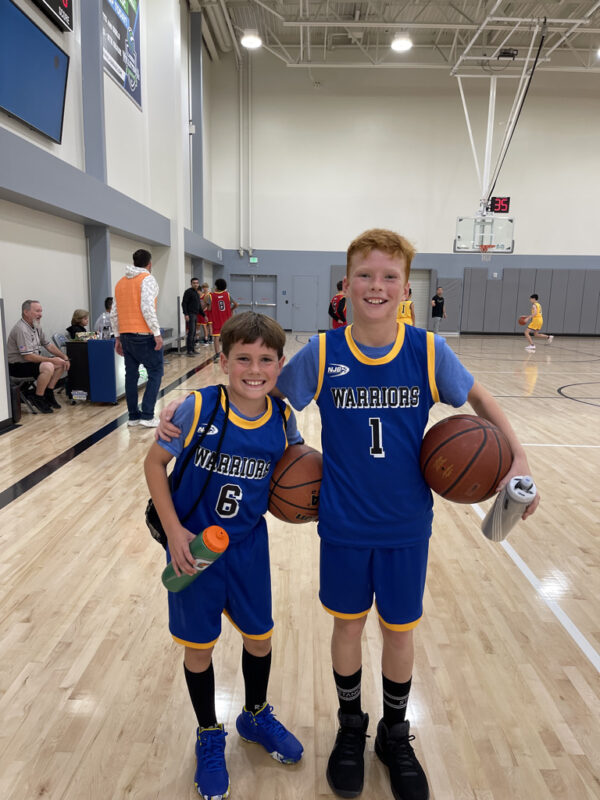 You guys, I have to brag on my boy for a minute…he killed his first game!! Luke was the MVP of this game. He scored 7 out of the 15 points and that included a 3 pointer basket too.
Then with only seconds left in the game, he scored the winning basket for his team!! And Graham stole the ball at the end of the game and that move helped the other team to NOT score again….this duo is going to be exciting to watch this winter season.
This game was one of those moments that you know left a lasting impression on your kid. It had us beaming with pride and happiness for his team! It was awesome and for sure a HUGE FAVORITE!!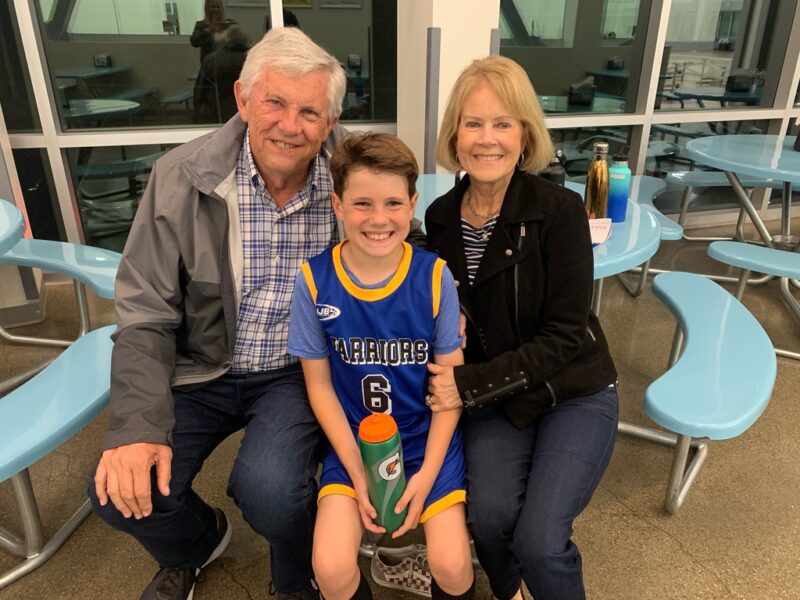 And my parents were there to witness Luke and all his glory too and that was the icing on the cake!!
Christmas Happenings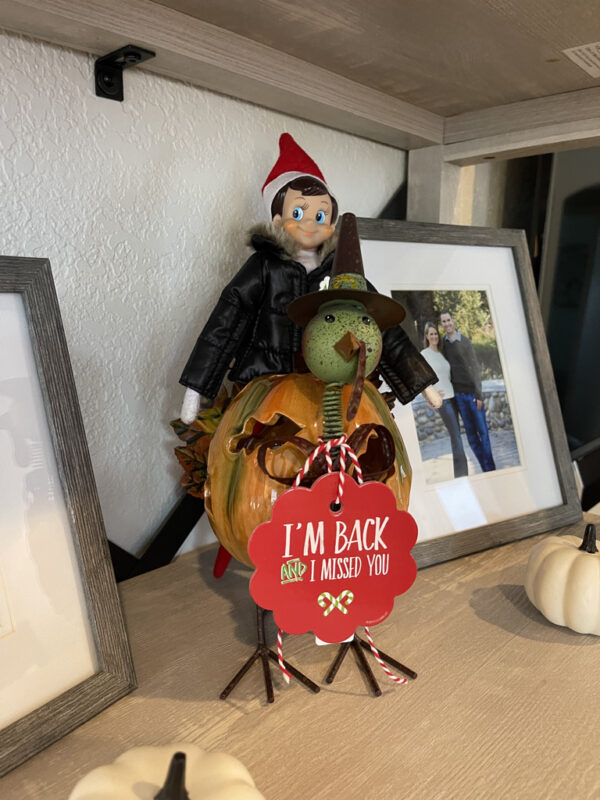 Our Elf, Elfis road in on a turkey on December 1st!! We had just gotten back from Florida and hadn't decorated for Christmas yet. Seeing Elfis back was a FAVORITE!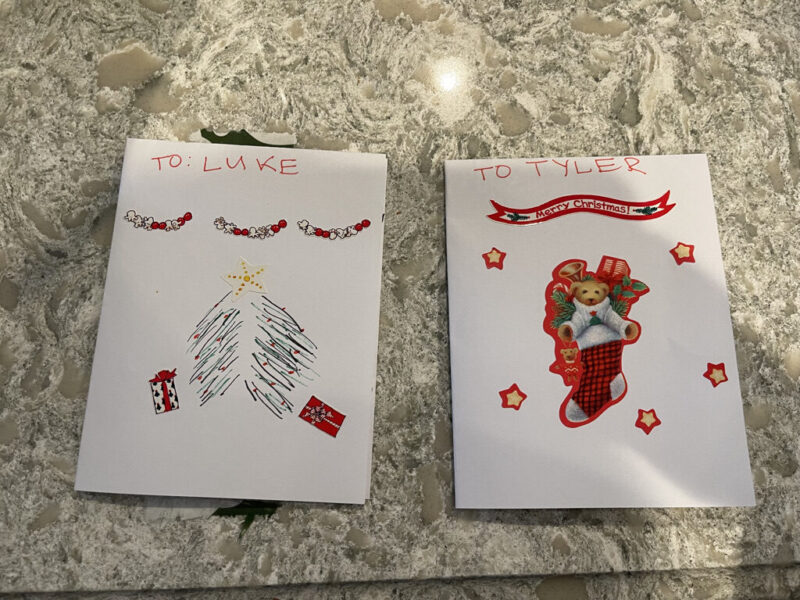 He wrote sweet cards to the boys AND….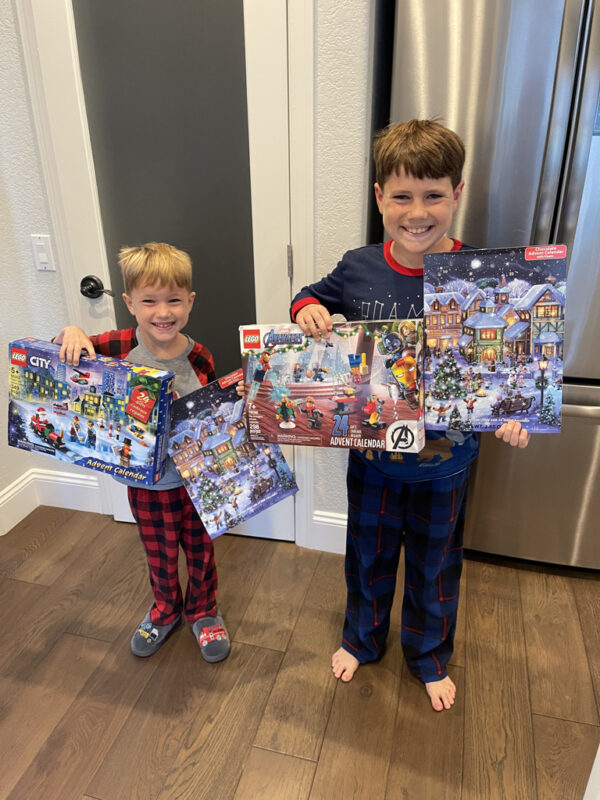 brought them lego Advent calendars!!! Mom and Dad gave them chocolate Advent calendars too, lucky boys! It was a big FAVORITE and it started off the month on a high note!
Elfis FUN!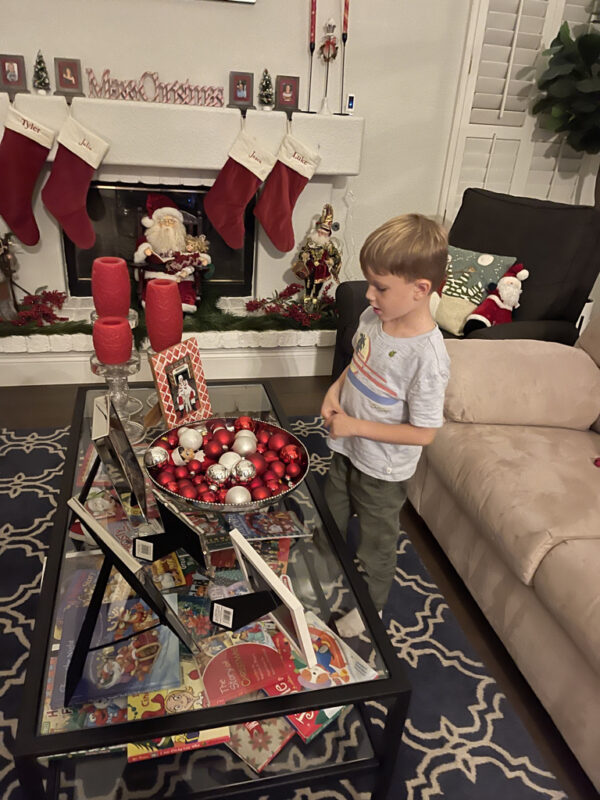 Listening to this cute guy talk to Elfis all the time is just hilarious and it's a FAVORITE for me!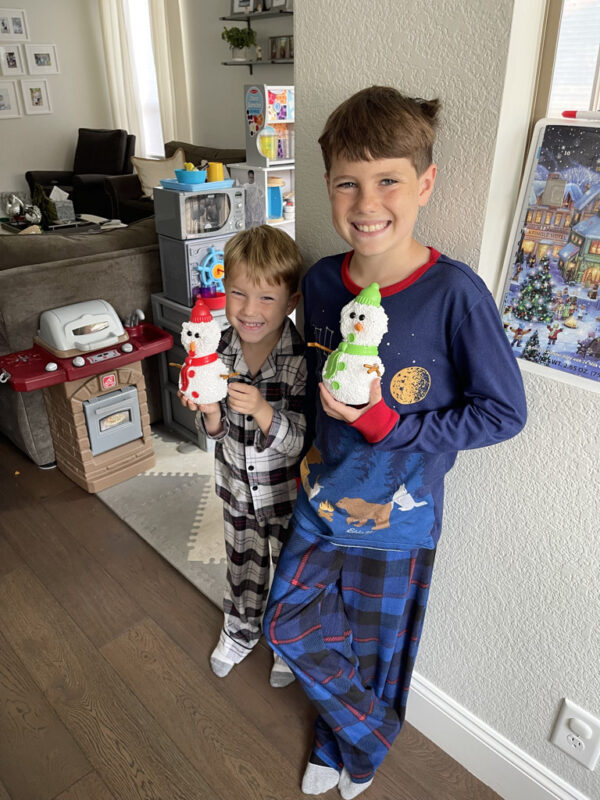 One day Elfis thought it would be fun to bring the boys snowman building kits. This is how we build snowmans in Orange County, CA, lol
Christmas Cheer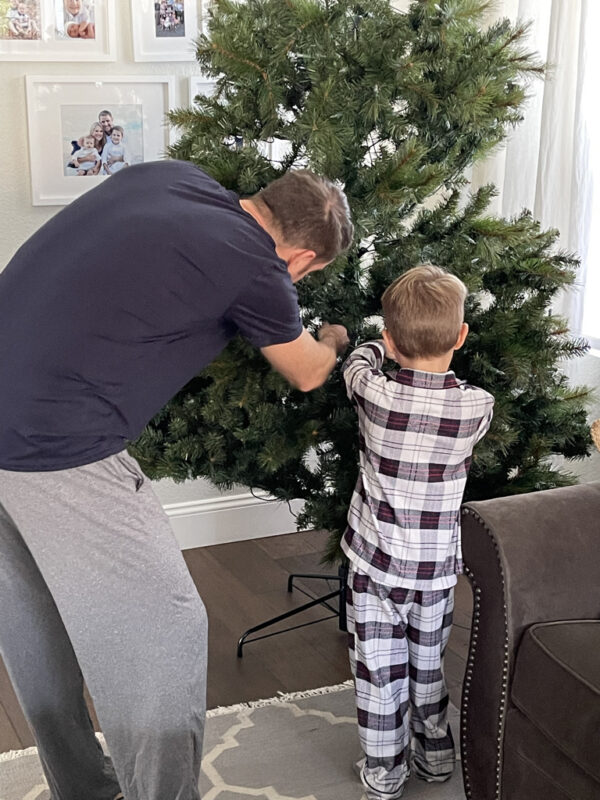 Watching Jason teach Tyler how to trim the tree was a FAVORITE!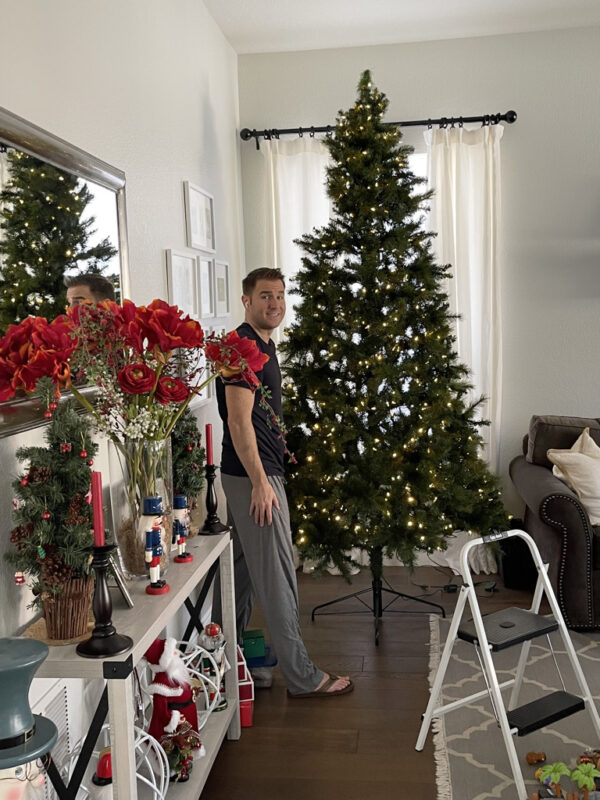 It's especially a FAVORITE because it's a task that I dread, so I love that my sweet hubby does it for me, thank you Jason!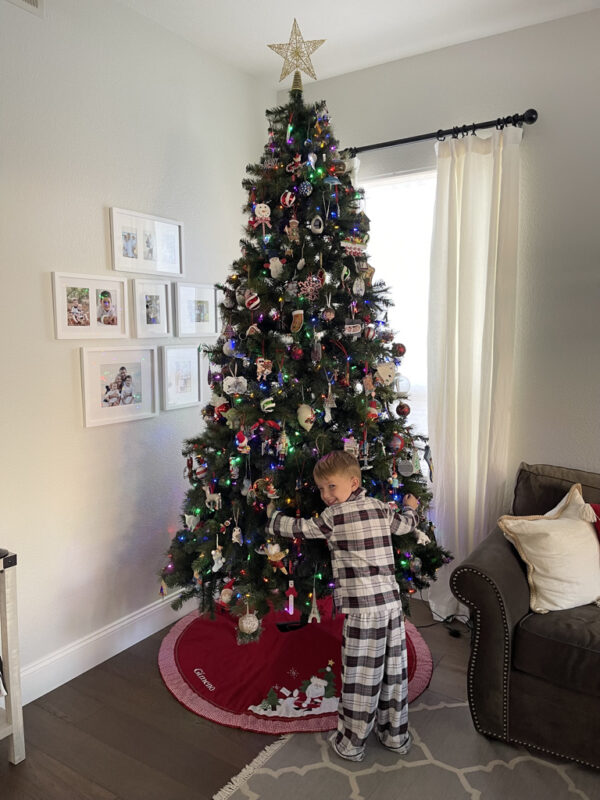 Tyler's love for all things Christmas is a FAVORITE!!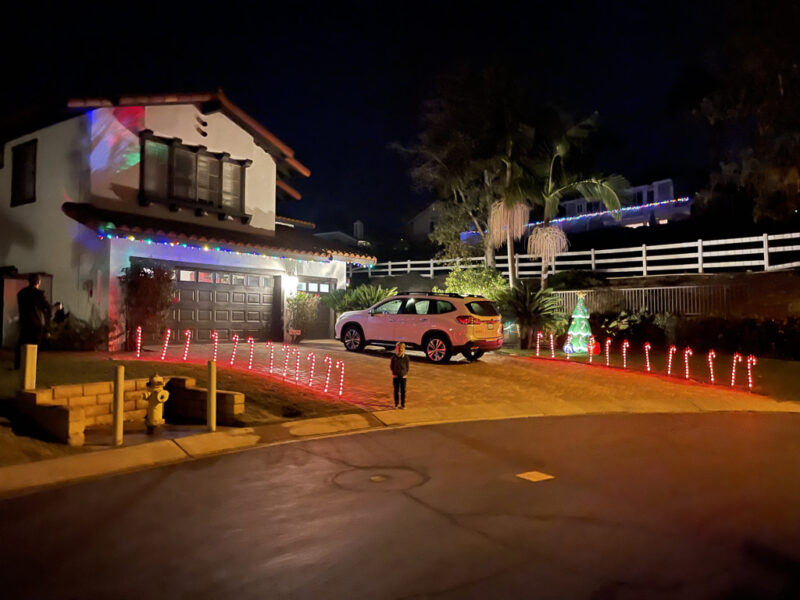 Jason is in charge of the outside decorations and he did a great job! Our candy canes went out last year, they had lasted for about 13 years which is pretty good. Jason added even more candy canes and I love it!!
He also added….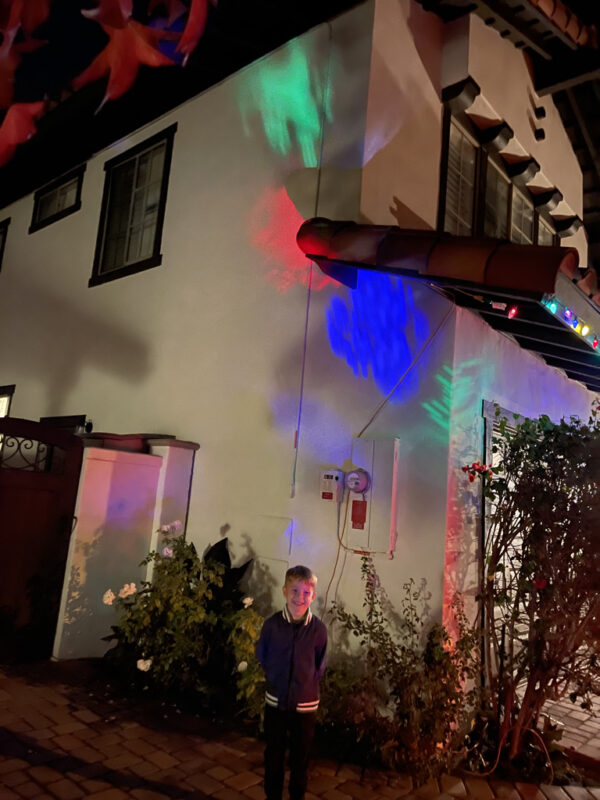 This fun projector of colorful Christmas symbols….the boys are thrilled about it and it's a new FAVORITE!
Cocoa & Caroling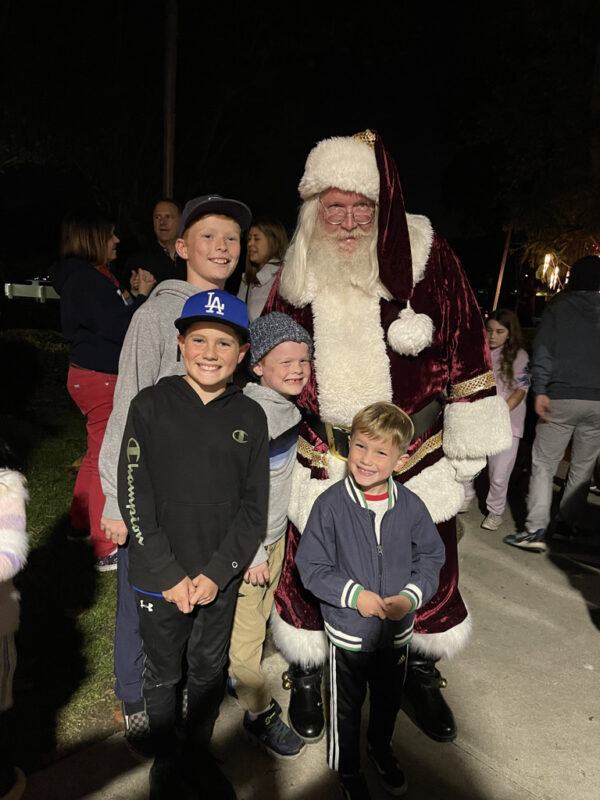 We went to Cocoa and Caroling at the boys school. We enjoyed yummy holiday treats, visited with families, got pics with Santa while listening to Christmas music. The boys still don't have music performances at school so this event is all we get this year, womp womp.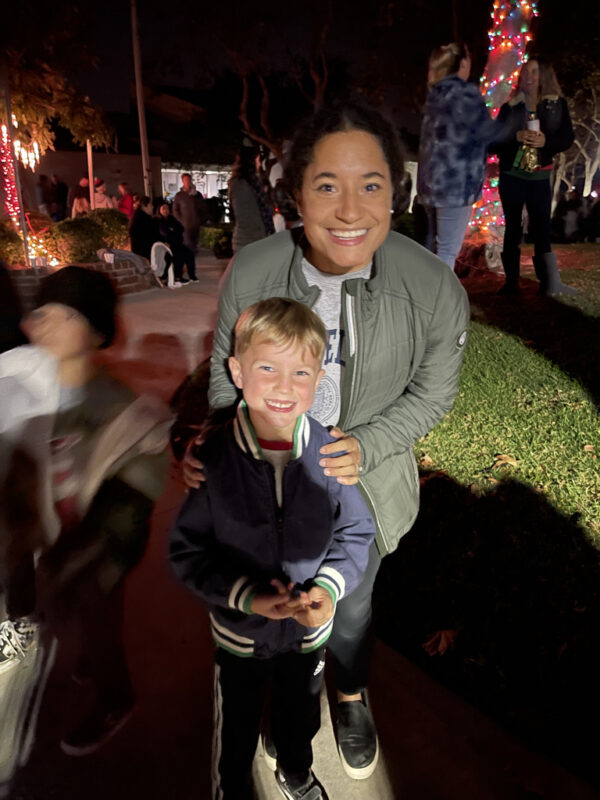 Tyler's sweet Kindergarten teacher, Mrs. Young!
Random FAVORITES from this past week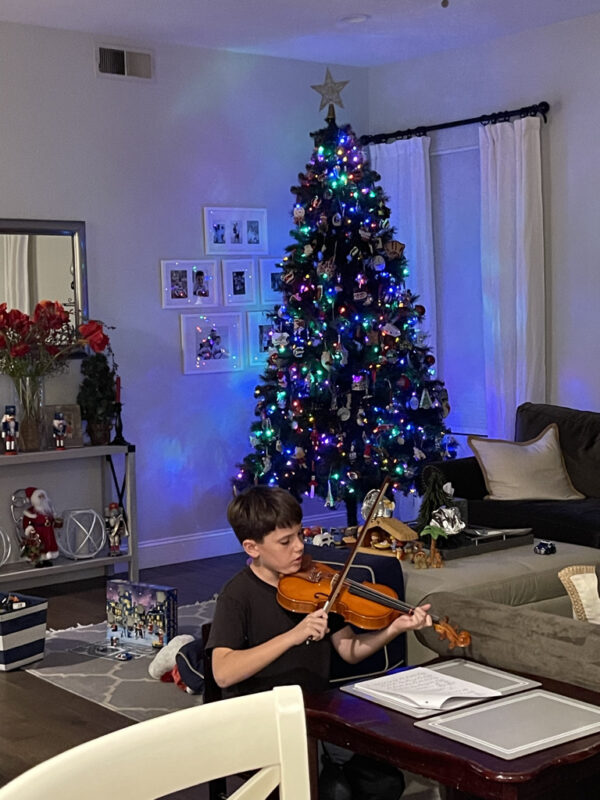 In fourth grade students get to pick a music instrument to learn and have 2 lessons/week. Luke chose the violin and he's enjoying the process of learning how to play and read music. The other night I sat and listened to him practice as the tree looked so beautiful in the background and I savored it!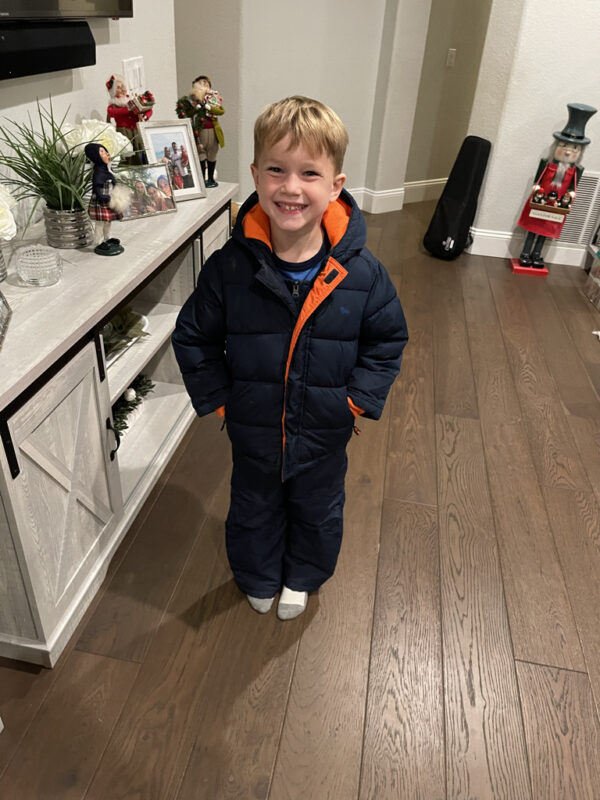 I'm in the process of updating the boys ski outfits for our upcoming ski trip to Utah. Tyler in his new snow outfit! I had to stop him from running around the house in circles because he was loving how it sounded when he ran, lol
My mini chef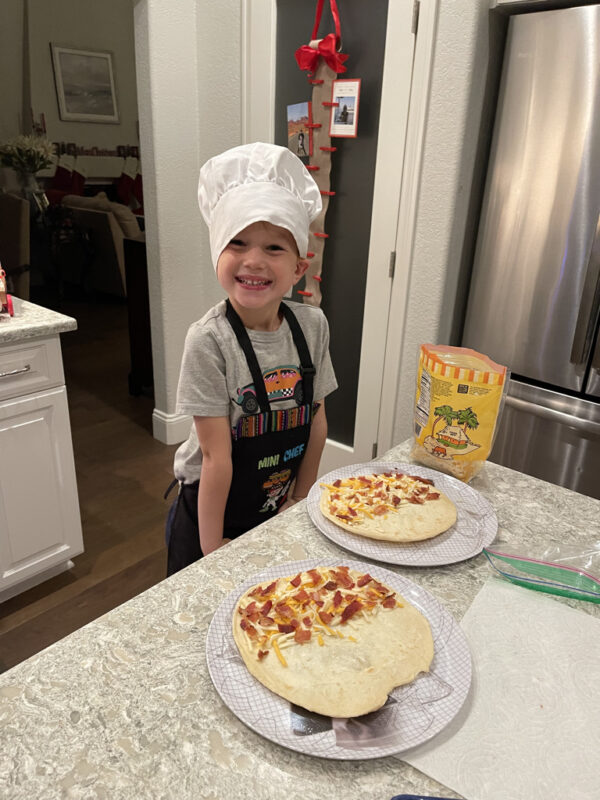 Tyler has not slowed down in chef department. He's loving getting in the kitchen and helping me with anything I ask whether its getting out ingredients, setting the table or assembling and cooking food.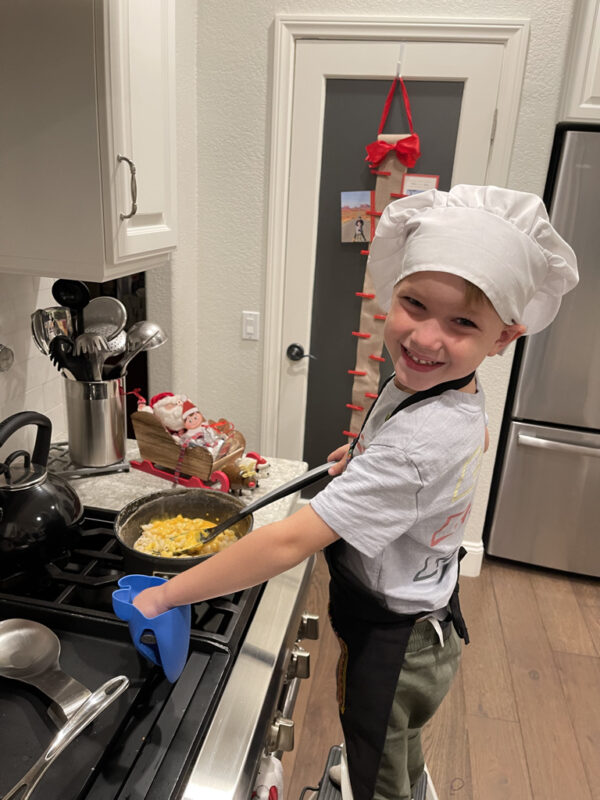 His loving nature to help me is a FAVORITE as is his passion to be a chef!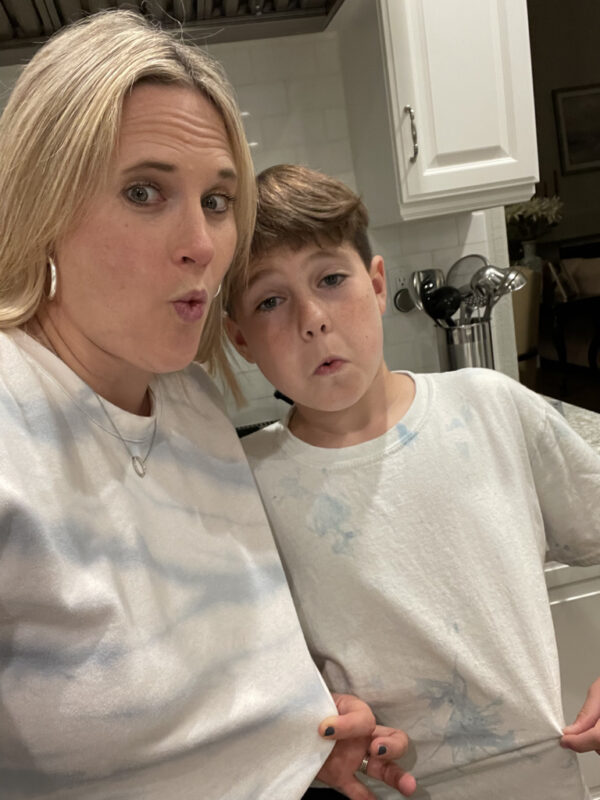 Luke and I accidentally both wore tie dye shirts on the same day and matching with him was a FAVORITE!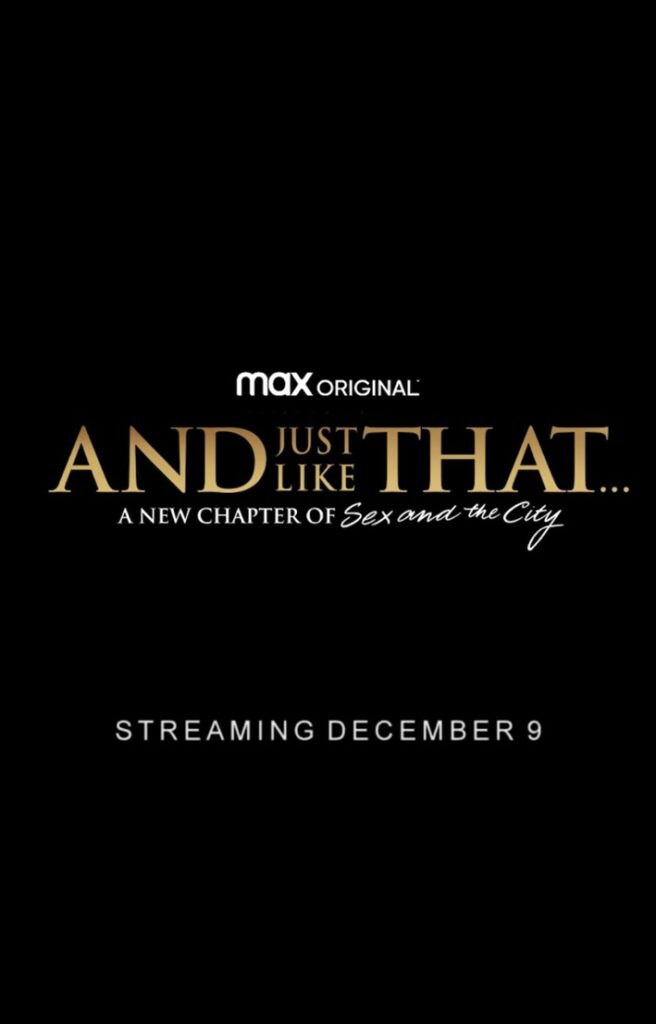 Sex and the City is coming back and that's a HUGE FAVORITE for me!! Just when we were going to cancel HBO they bring back this classic…always suckering me back in, lol Not sure how this will go without Samantha (Kim Cattrall) returning but none the less I'm so excited and I just can't hide it!!!!
Posts from this week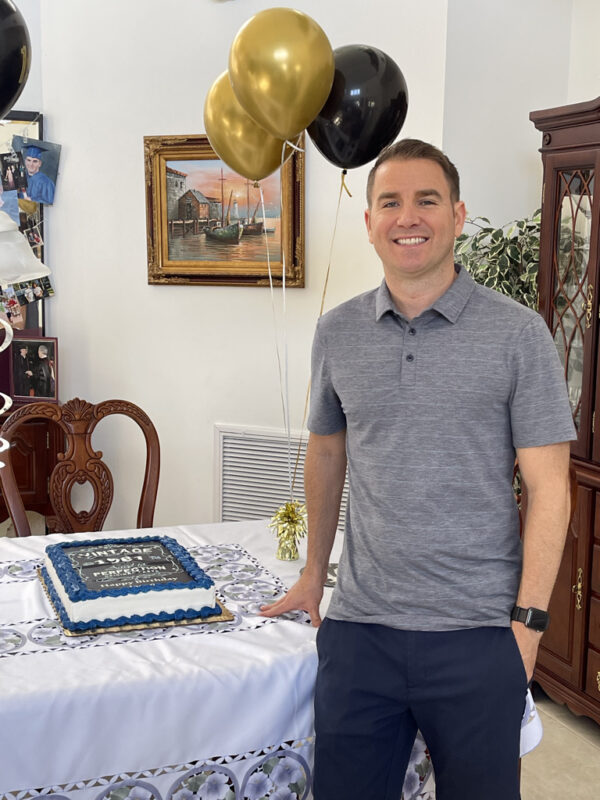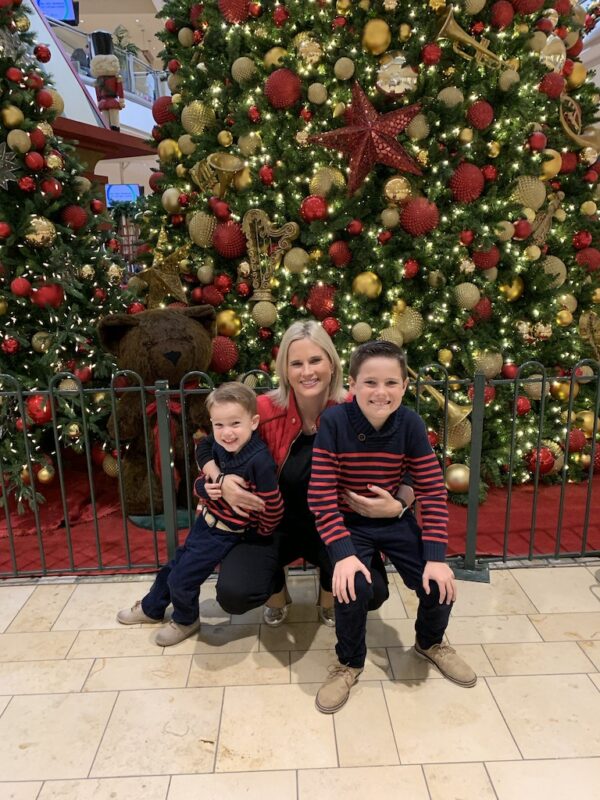 Weekend Plans
This weekend we have Jason's Christmas work party on Friday night so my parents will be taking Luke to his basketball game. We're sad to be missing our little baller's game. Saturday we have a couple of Christmasy things lined up, including making gingerbread houses and hanging out in Dana Point Harbor to see the beautiful Christmas lights. On Sunday, we're having over our friends Chip & Kelly and their boys. Jason is smoking ribs, tri-tip and mac and cheese and I can't wait to feast and be merry with friends.
Thanks for reading along today! I hope you're doing something fun and festive for the holiday season this weekend. I will see you back here next week!
XO