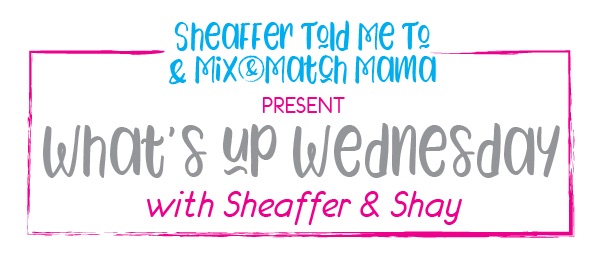 I'm so excited to link up with Sheaffer & Shay! This is a series where I will tell you about a variety of things that we are up to: what we are cooking, what we are looking forward to, etc. It is a post that will come out on the last Wednesday of each month. I hope you enjoy it!
1// What We're Eating This Week:
This week we are enjoying food prepared by my in-laws. While we are in Florida they spoil us. Have you guys ever eaten Jamon Iberico?!?! My father-in-law ordered it from Jamones Sin Fronteras and it is one of my favorites while in Spain and the fact that we get to enjoy here in the states is a total treat! I love having it with Manchego cheese, it is the perfect combination!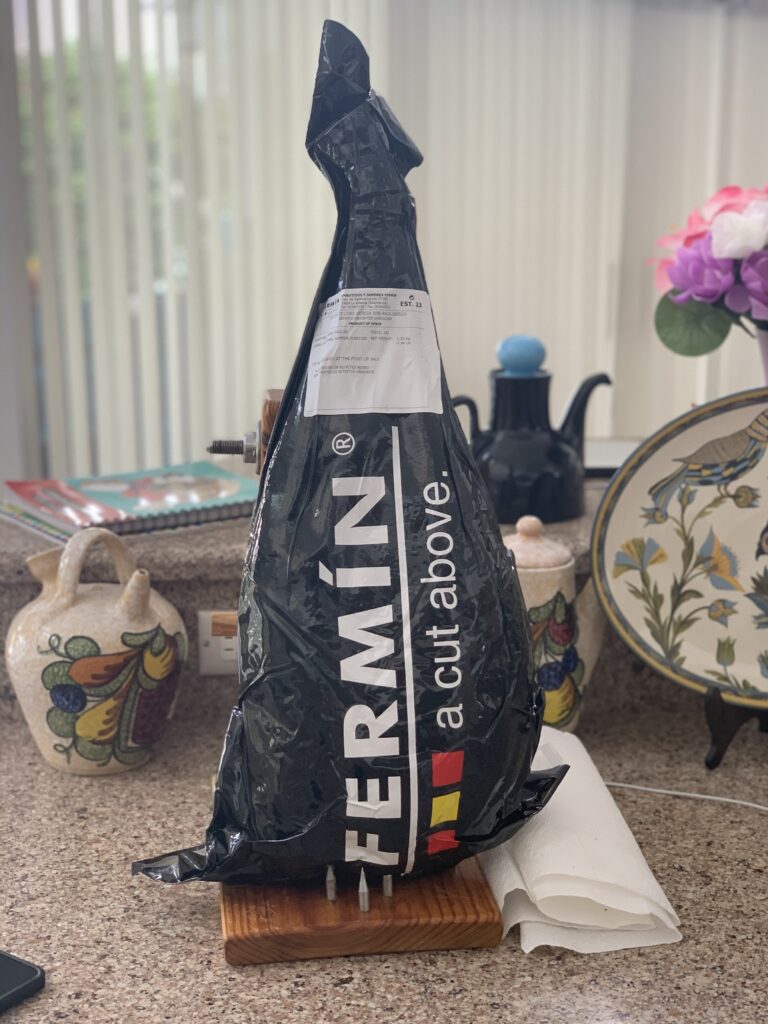 2// What I'm Reminiscing About:
This chocolate covered fruit arrangement that was gifted to me on my birthday. My favorite was the chocolate covered pineapple!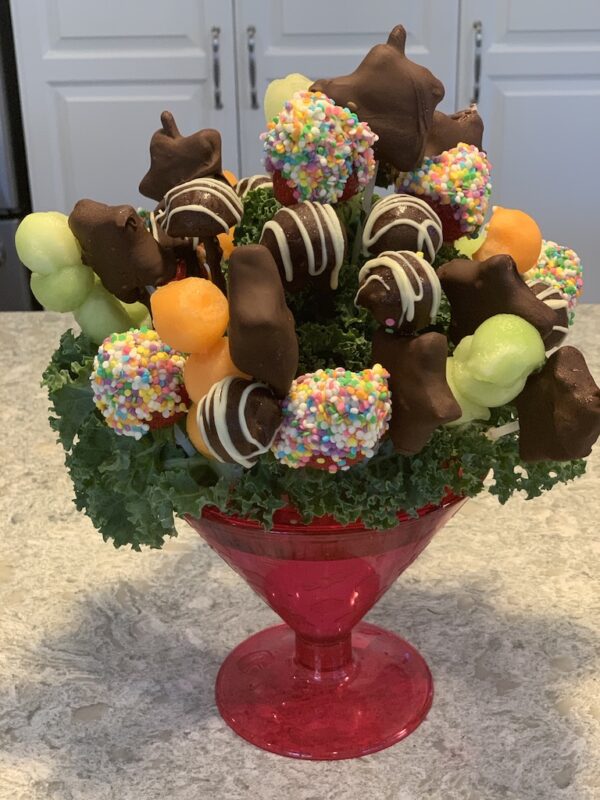 3// What I'm Loving:
All the quality family time we are having this month! Almost 2 weeks ago we were in Lake Tahoe with my parents and having a blast enjoying life and making memories. You can read Part 1 of our trip, HERE. I'll be posting on this Friday, part 2 of our vacay in Lake Tahoe.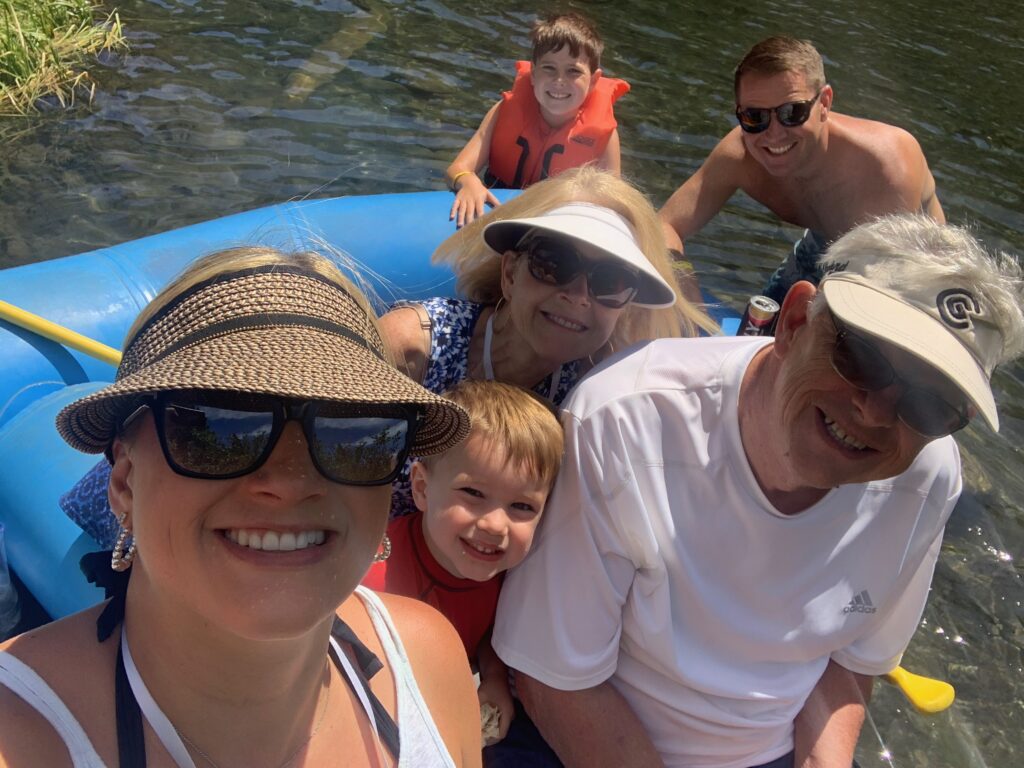 We feel so blessed to now be in Florida, visiting our family here for 3 weeks!! It's a work and play family fun trip! Being with family is our happy place. We didn't think we were going to see our Florida Gimeno family for the rest of the year but since we got Covid-19, we decided to take advantage of this situation & cheap flights and head to the East Coast for our longest stay to date.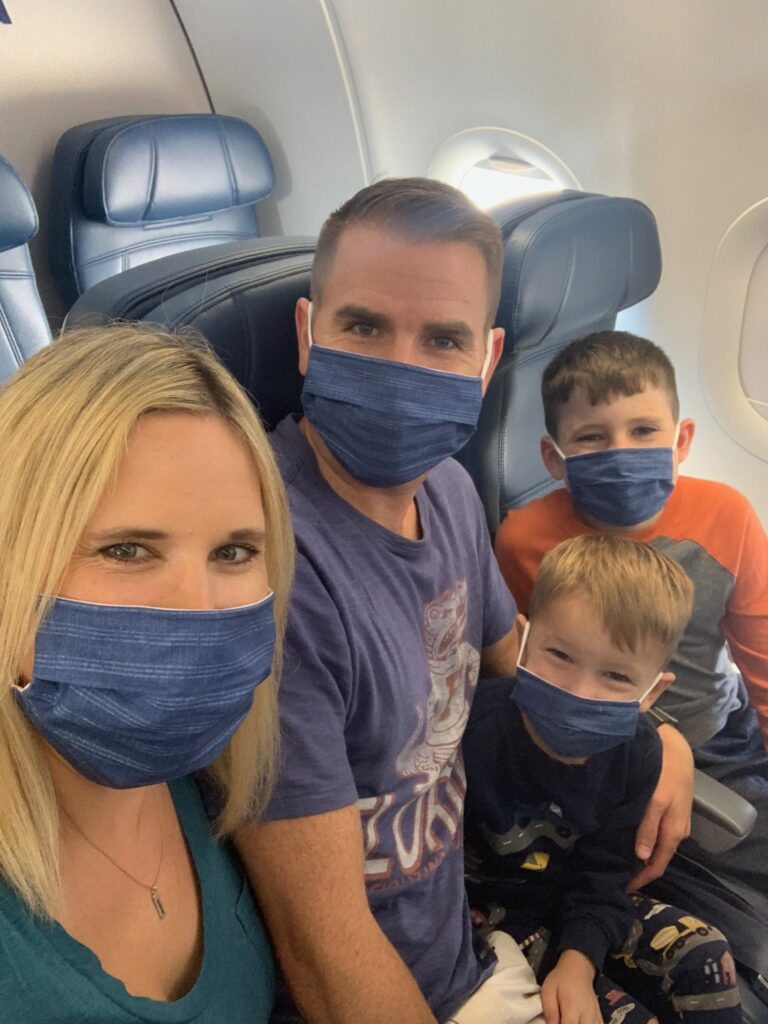 4// What We've Been Up To:
This month has turned into a high traveling month for us but Luke also started 3rd Grade – Virtual Style!! He is rolling with these strange times and doing great. He really does work well independently and takes school seriously which makes me one proud Mama!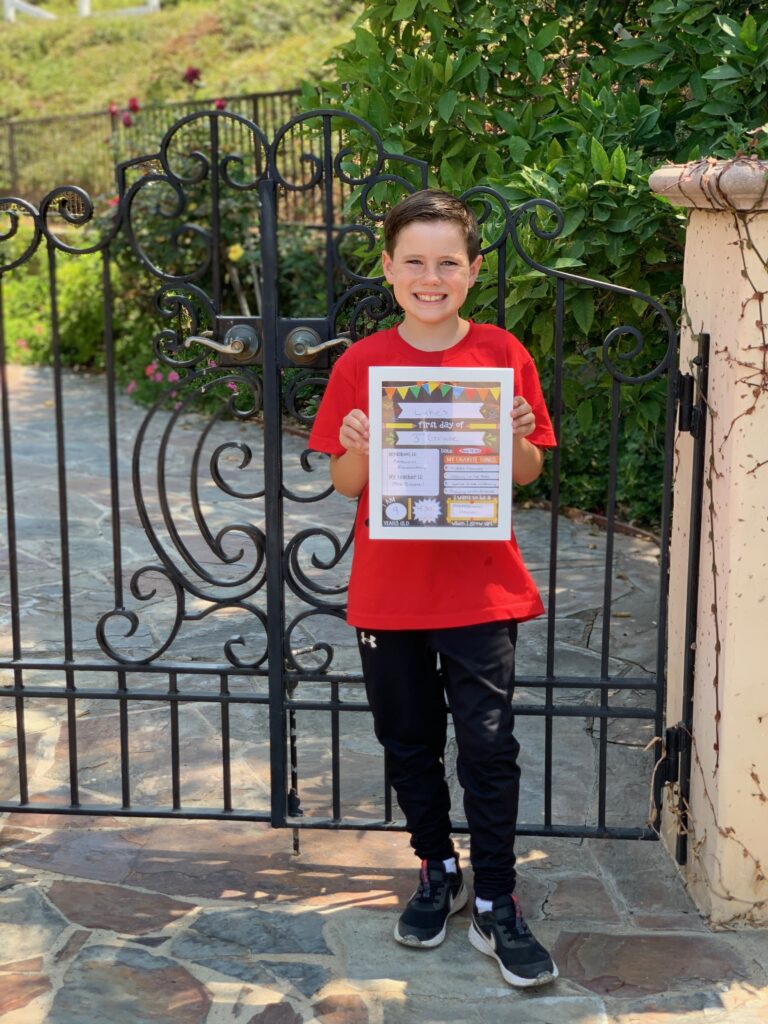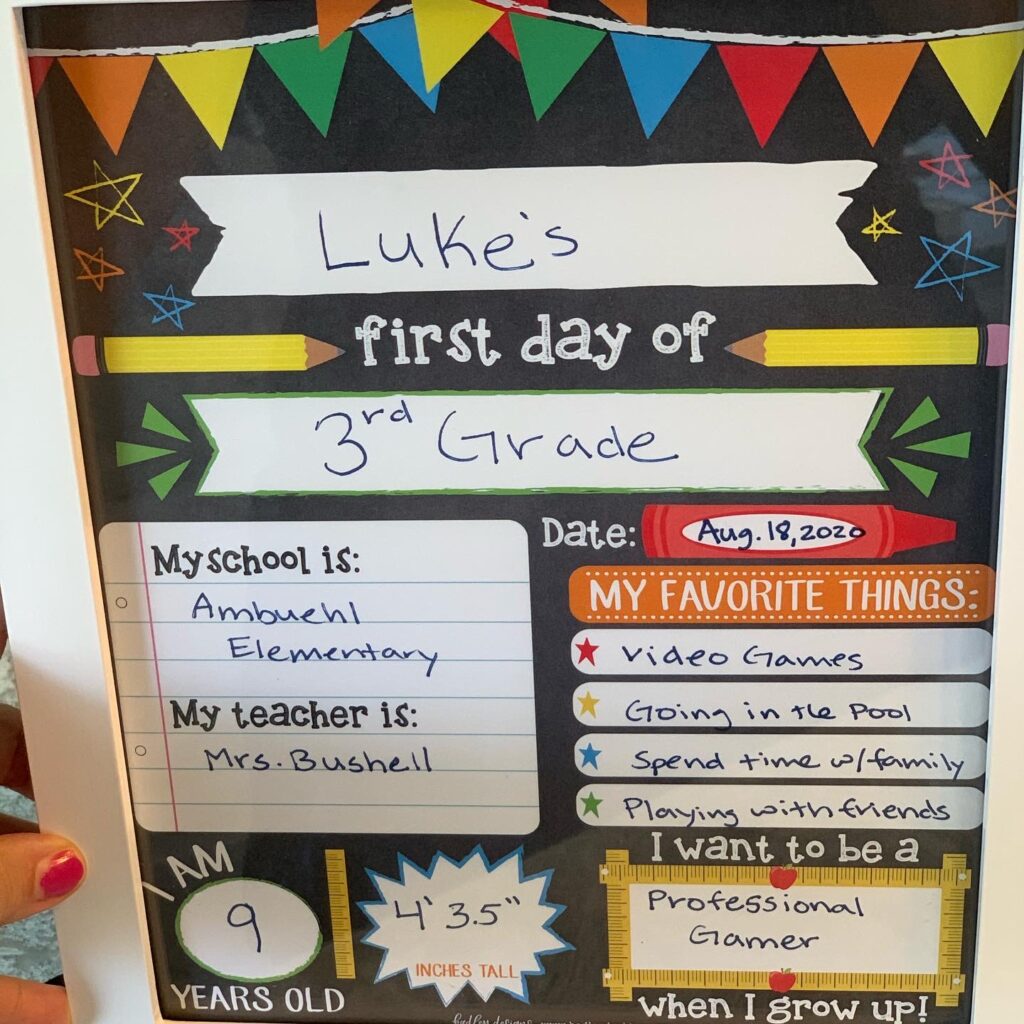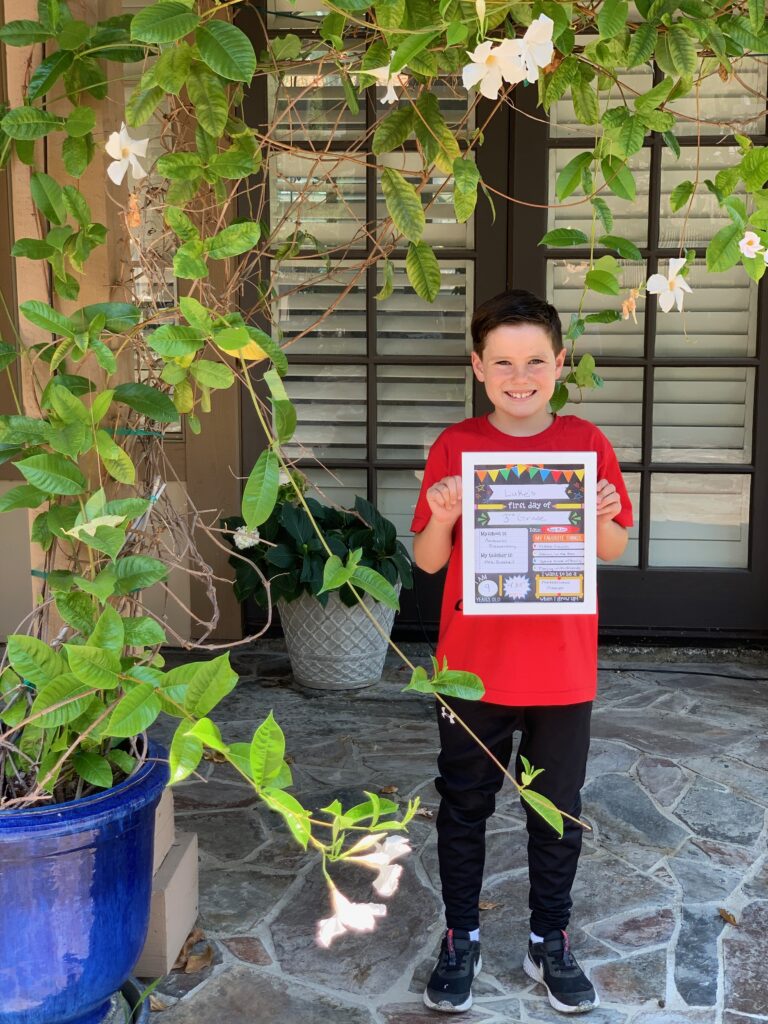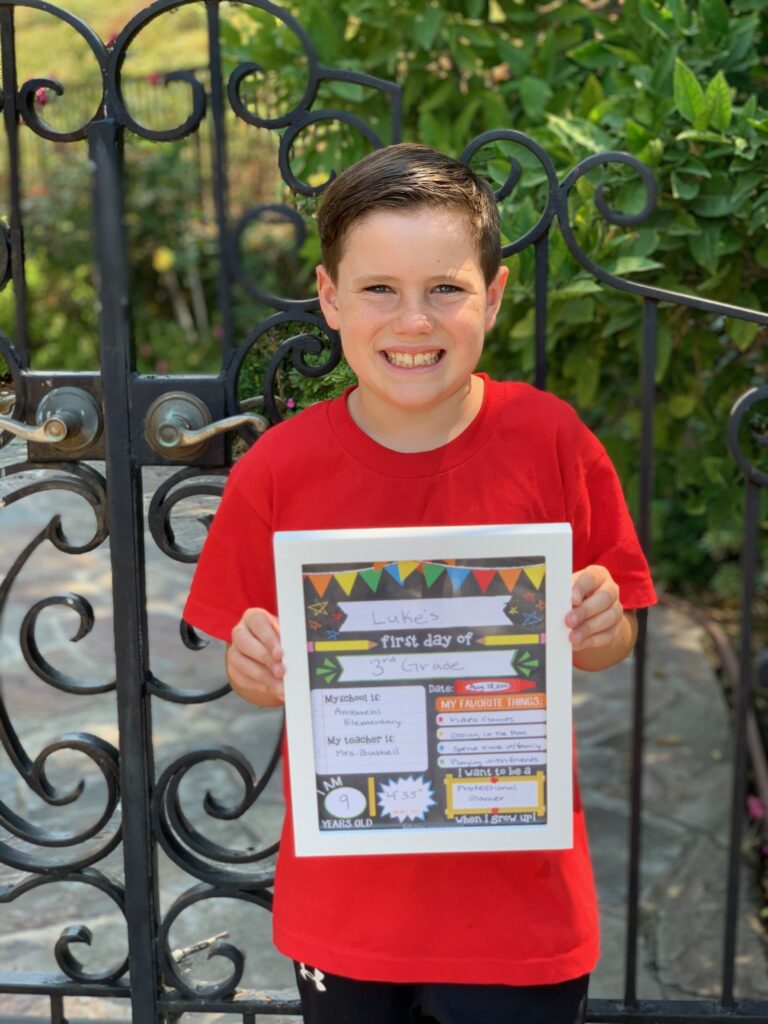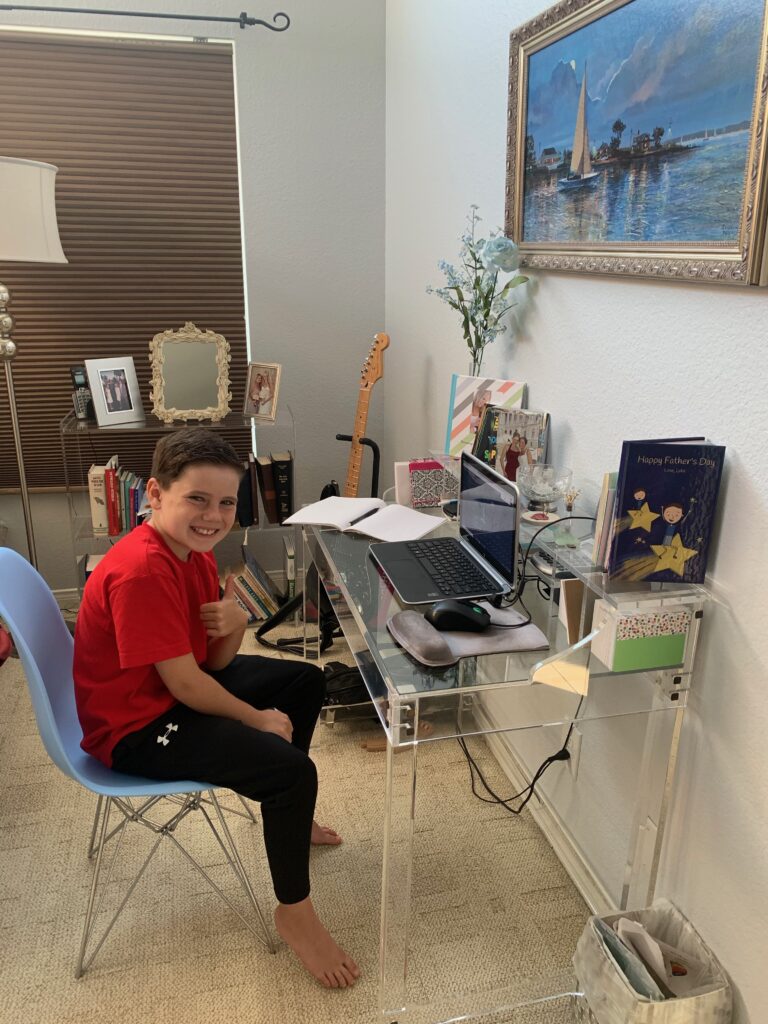 While I was getting ready for our Florida trip, my mom came over to entertain Tyler. She is an ex kindergarten teacher and is very talented at occupying preschoolers.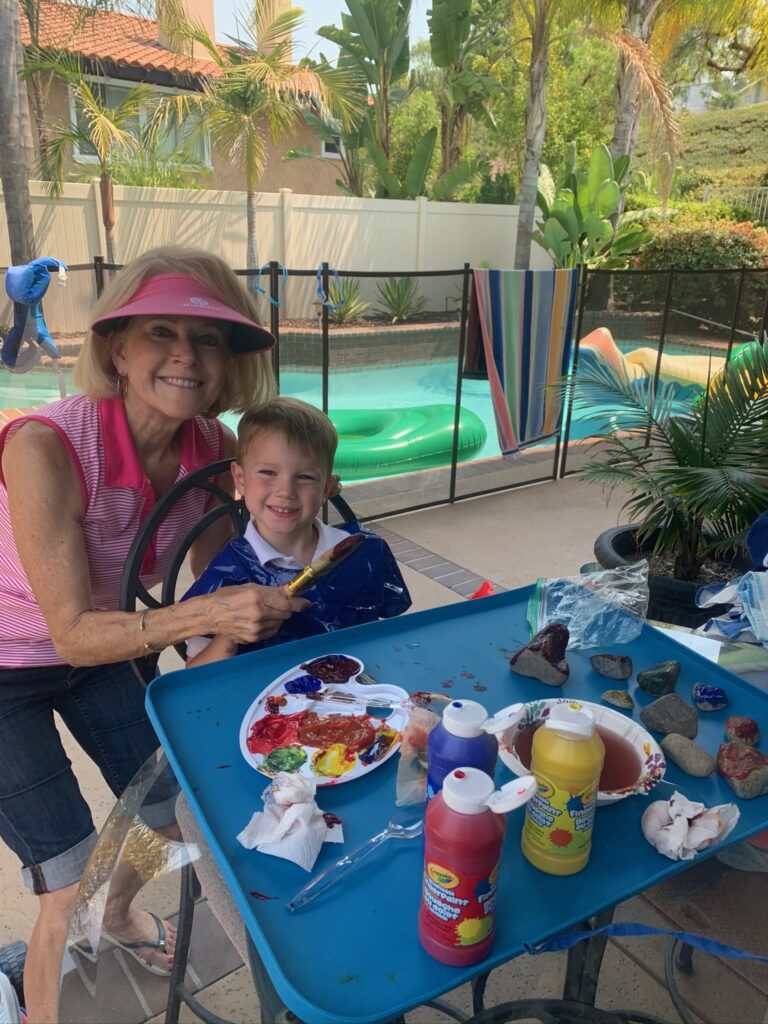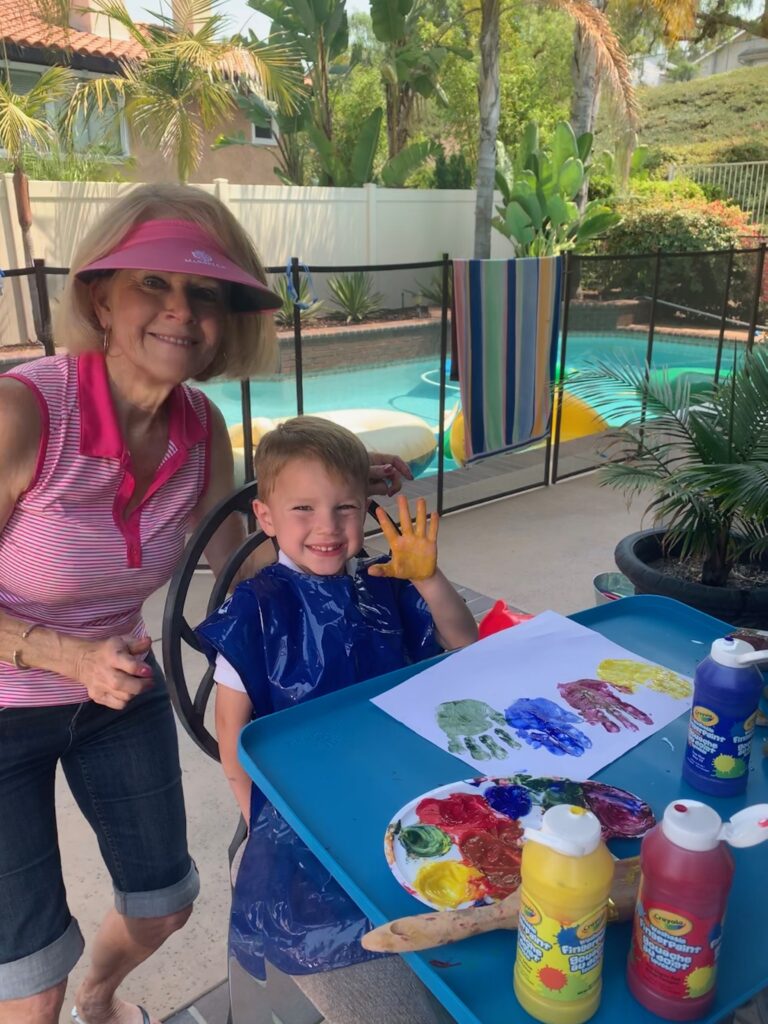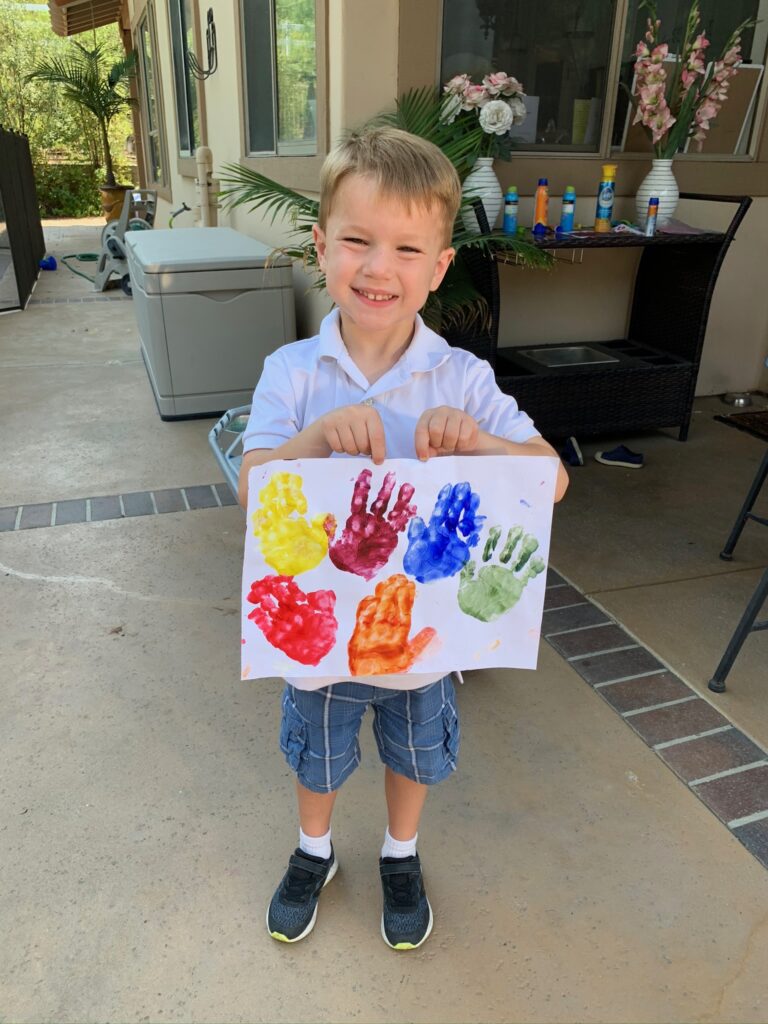 5// What I'm Dreading:
Honestly, I'm not dreading anything right now. Even though we are living in strange times and of course things could be better, life is good!
6// What I'm Working On:
I'm working on Luke's bedroom. Who knows how long we will be doing virtual school and he needs a desk and a quiet area to focus away from Tyler. His room currently has navy blue furniture (the camp collection) from Pottery Barn. I decided the desk and matching hutch are way too expensive ($900) so I'm going to mix it up and go with an industrial looking metal desk…still searching for the perfect one.
Behind his desk on the wall, I already have wooden letters saying, "LUKE", below it I got this cool wire wall grid, you can find it HERE on Amazon.
There are wire accessories that you can attach to the grid, this shelf and this basket both can be found on Amazon. I plan on putting school supplies in cups and a plant on the shelf to dress it up.
I also purchased these color clips and he will be able to hang art work, pictures, notes, etc onto the grid. You can find them HERE on Amazon.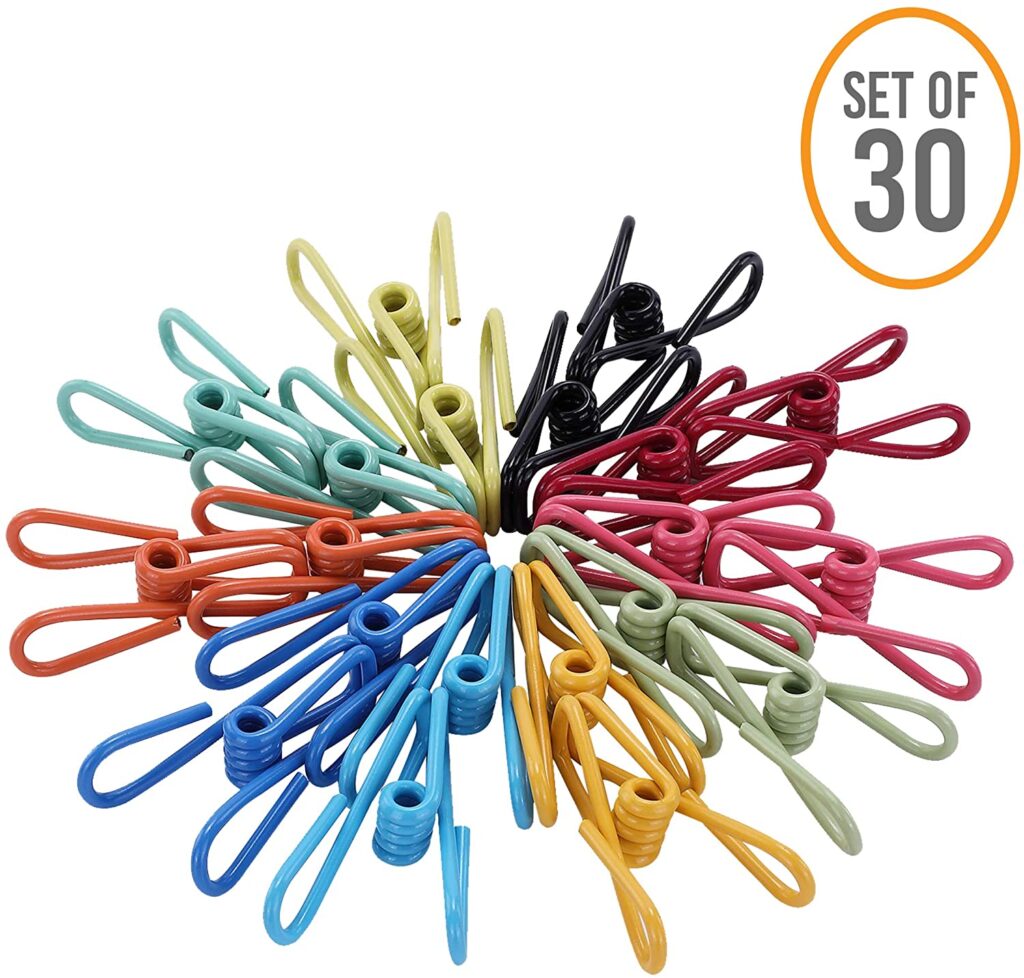 7// What I'm Excited About:
I'm excited about all things FALL! I'm excited to decorate our house, cook recipes with pumpkin, make savory soups, and figure what our family will wear on Halloween! It may be a little early to start thinking about these things but nonetheless I'm Excited!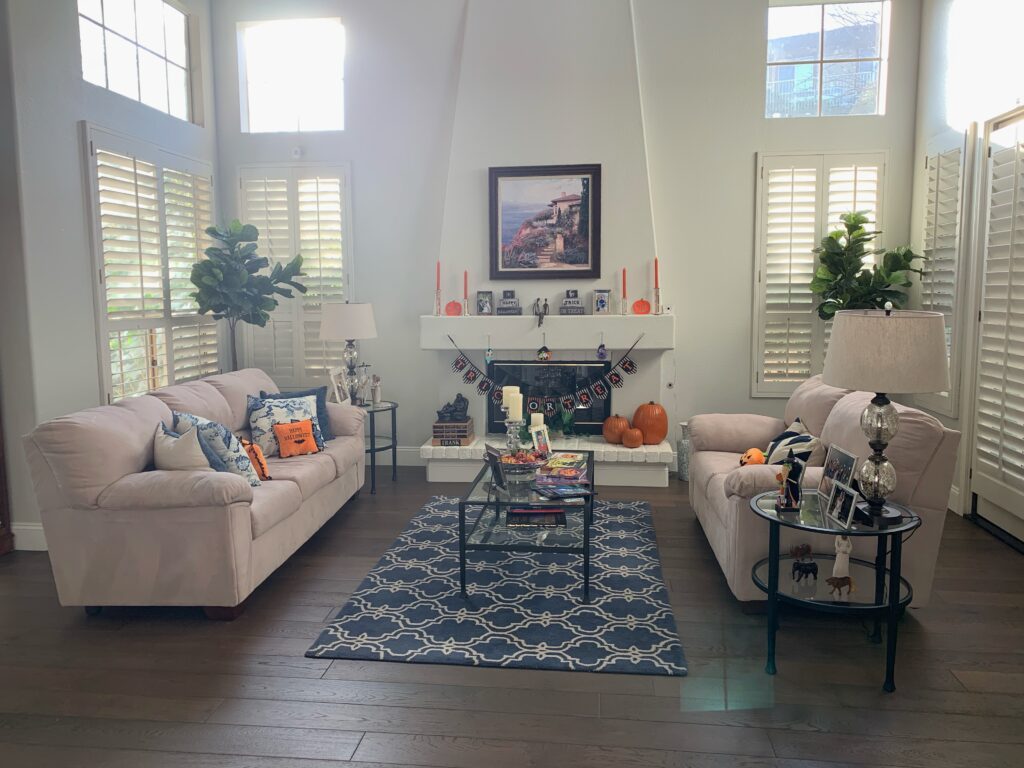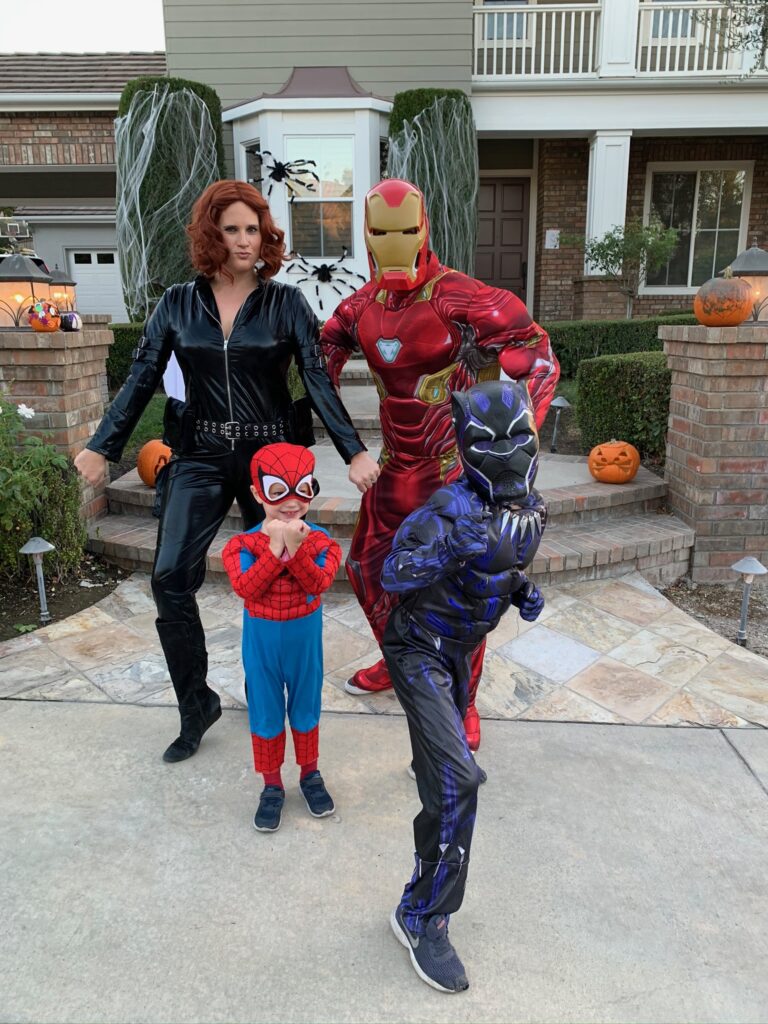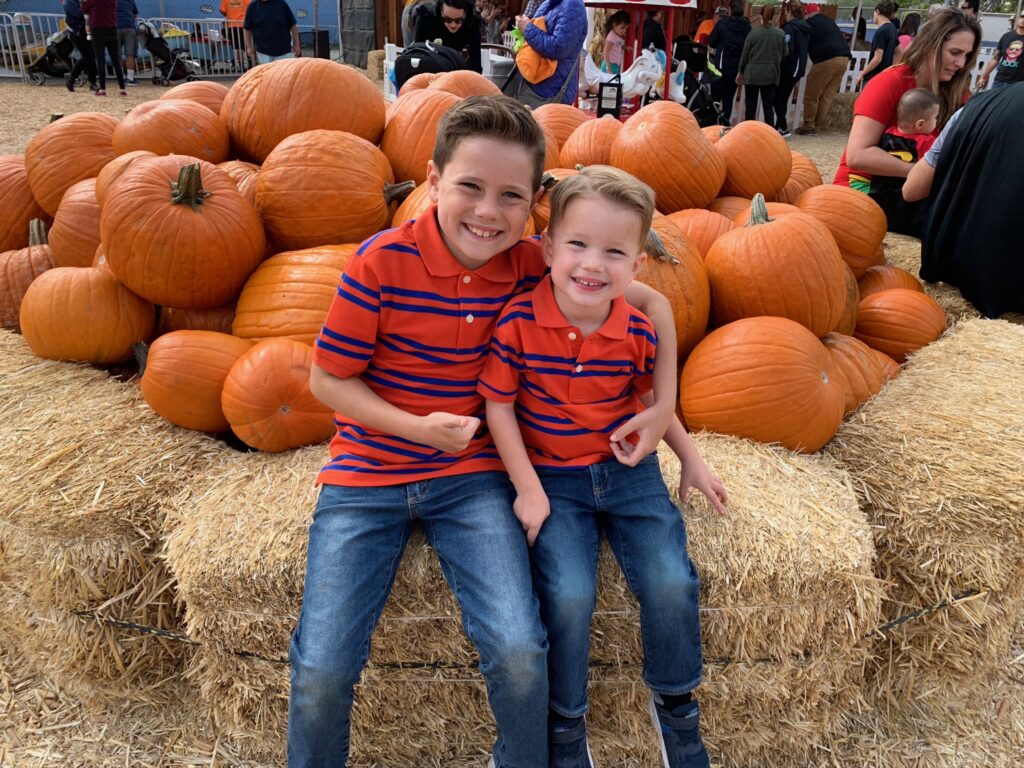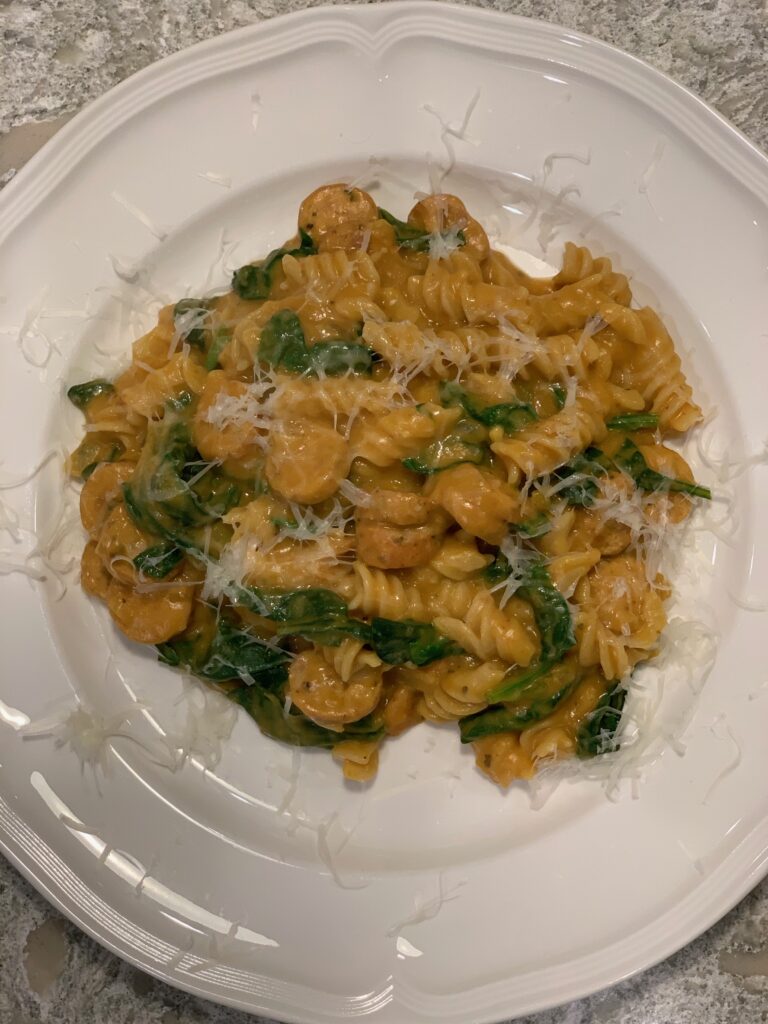 8// What I'm Watching/Reading:
To be honest I haven't been watching much new TV this month. I finished watching Outlander and it was SOOO good! Can't wait for them to make the next season.
I've been reading up on political things as this election gets closer. Other then that, I've been reading all the blogs I enjoy and hope to get to some leisurely reading while I'm in Florida.
9// What I'm Listening To:
I'm currently listening to Tyler tell me about all the fun he is having with Grandma! Have I mentioned how they are Best Friends?? He video chats with her everyday and the fact that he get to be with her for 3 weeks is SO special!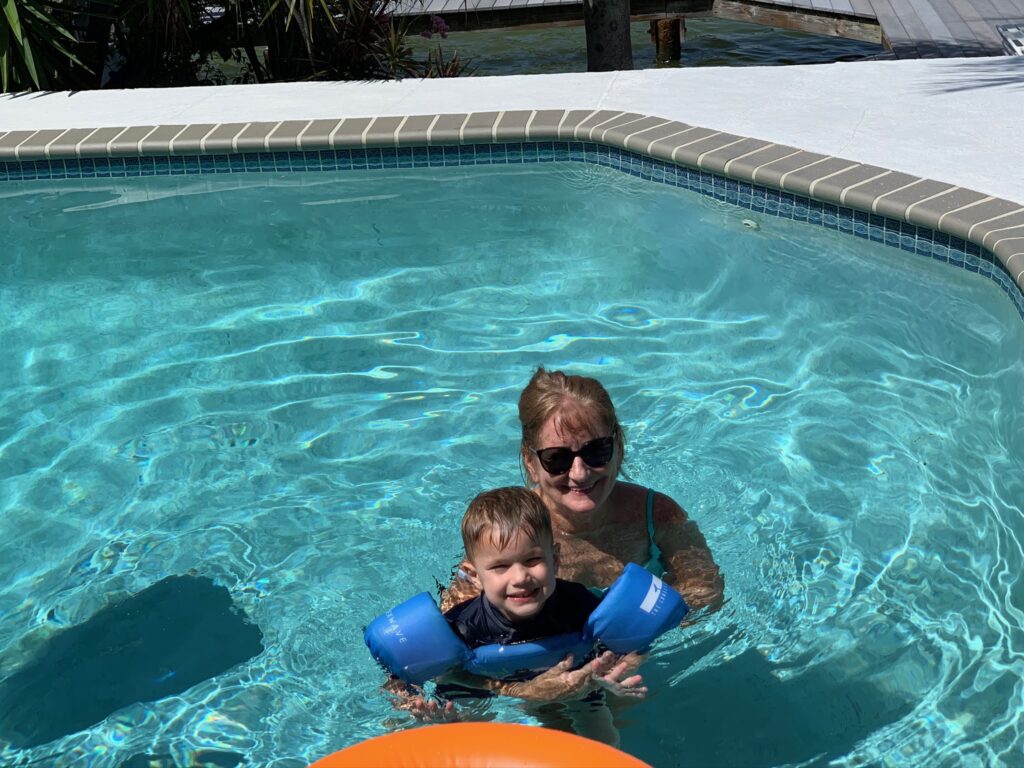 10// What I'm Wearing:
Well, I definitely shopped the Nordstoms sale. I ordered a bunch of things to try on and I wouldn't be home by the time they arrived… so I had everything shipped to FL. My in-laws got to see how this Mama shops sales, lol. I've received a few items and I'm still waiting on more to arrive. I hope to find a new fun jacket, I've been looking for a couple of years now for a new one, I'm so picky! Here are some of my picks from the Nordstrom sale: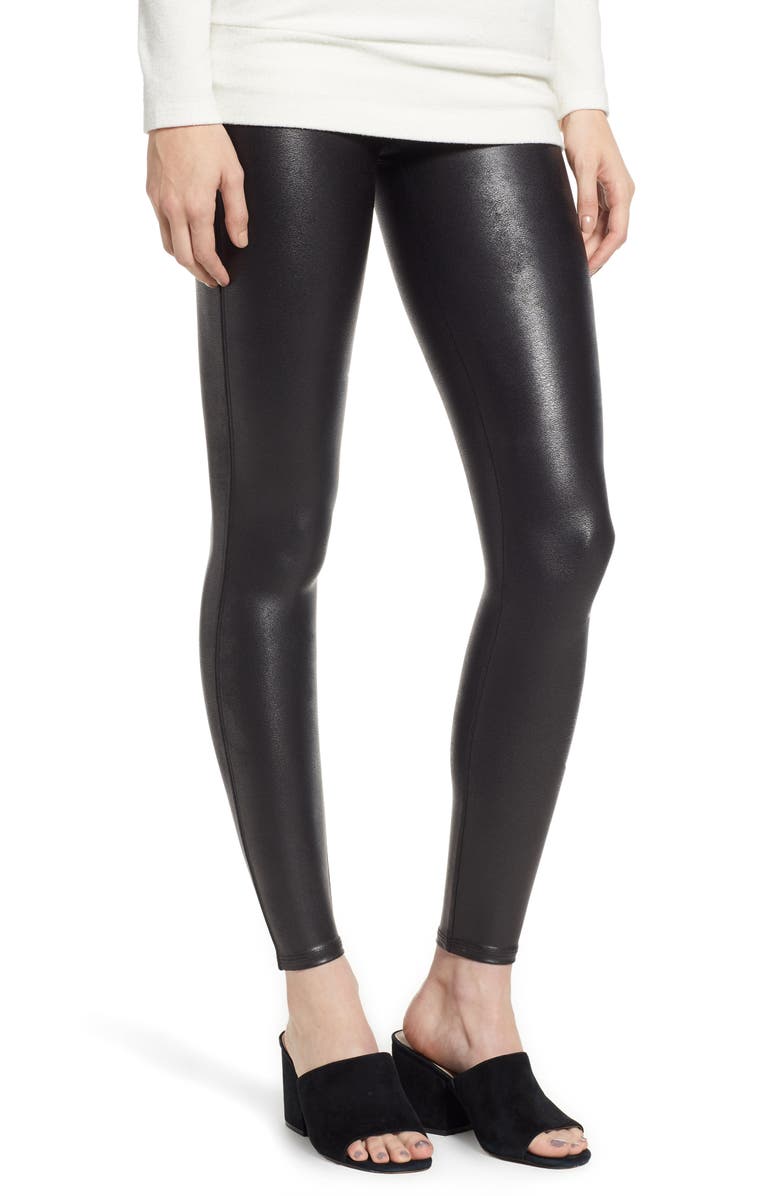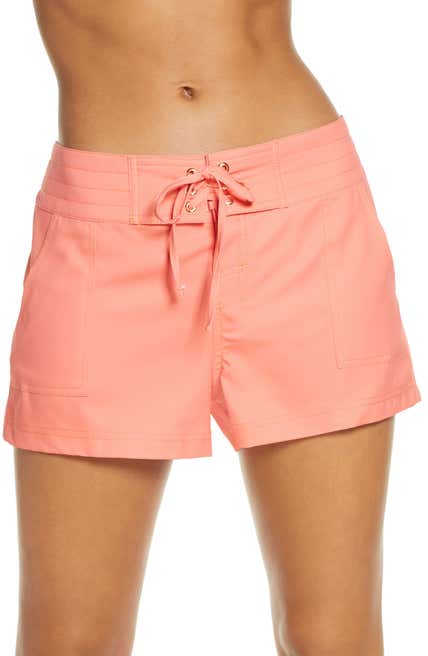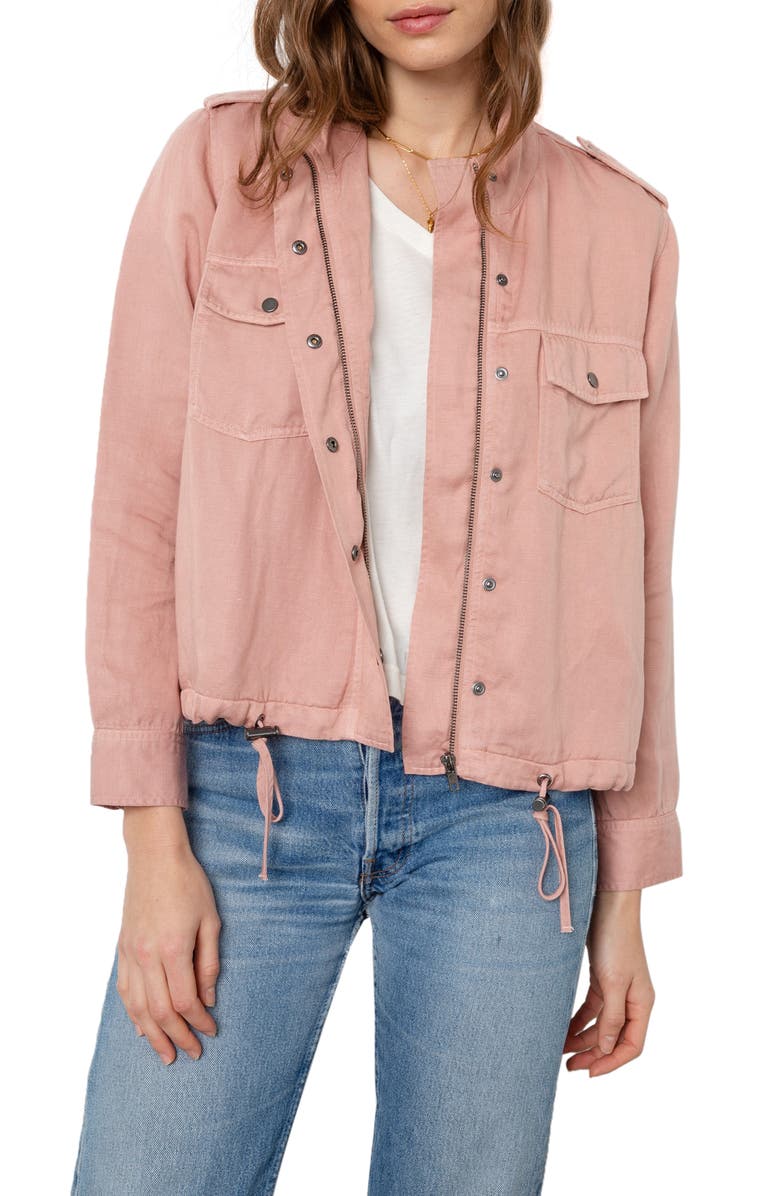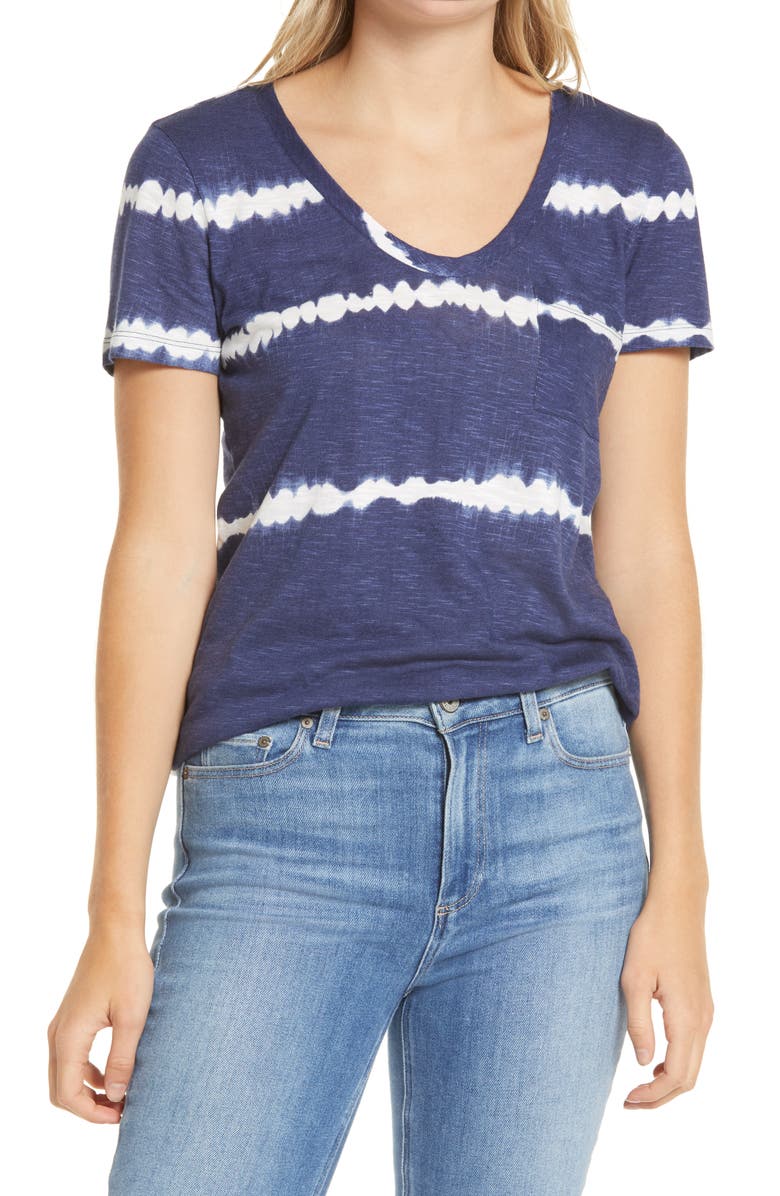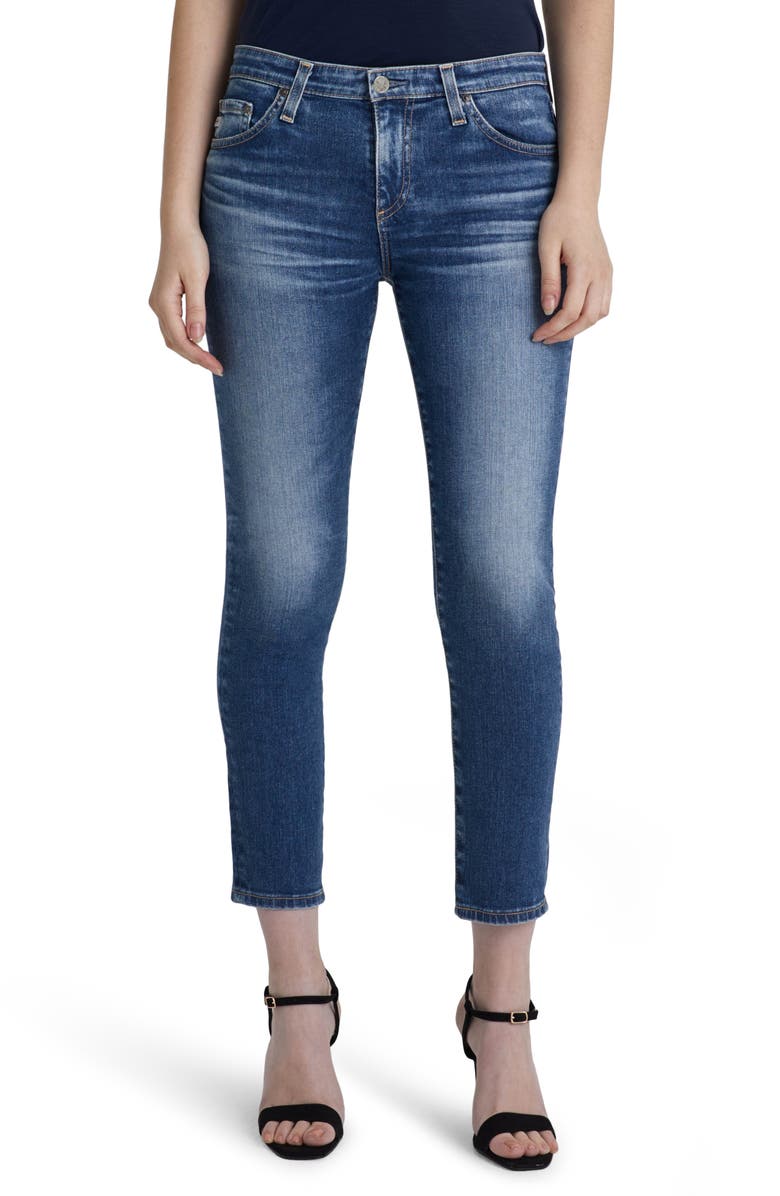 11// What I'm Doing This Weekend:
During the 3 weeks we are in Florida, Jason's brother Christian, his wife Dana and their 3 girls are coming on Thursday evenings to stay at Jason's parents home with us for the weekend. Lots of pool time, playing games, enjoying cocktails, having good conversations and belly laughing are on the agenda!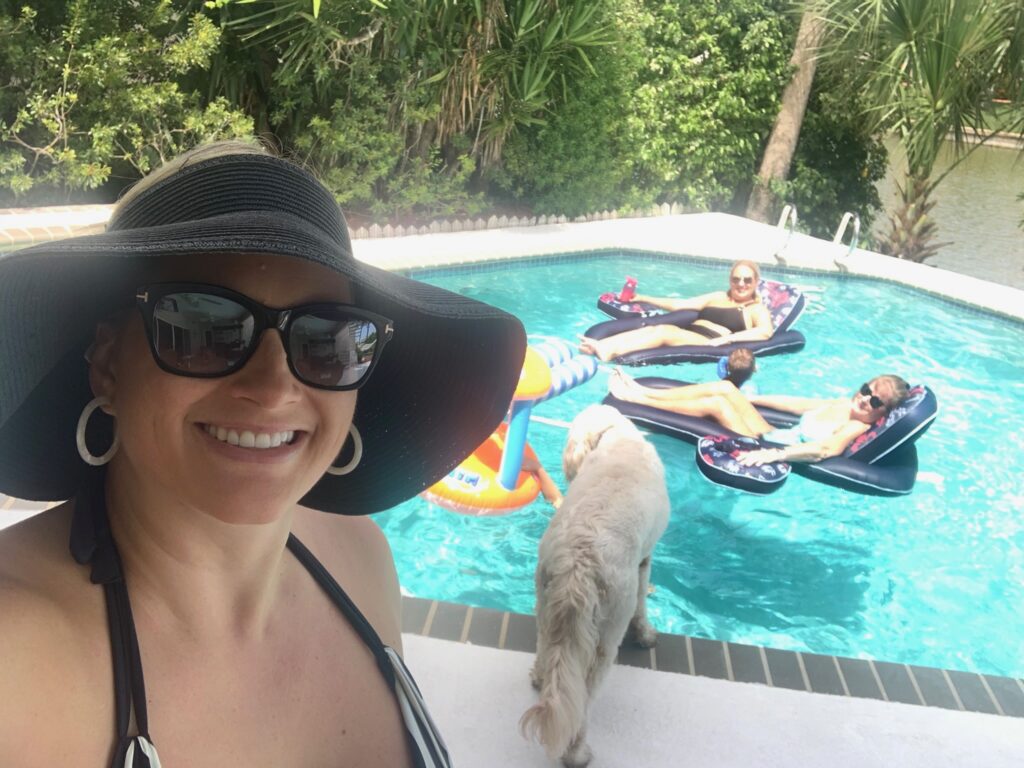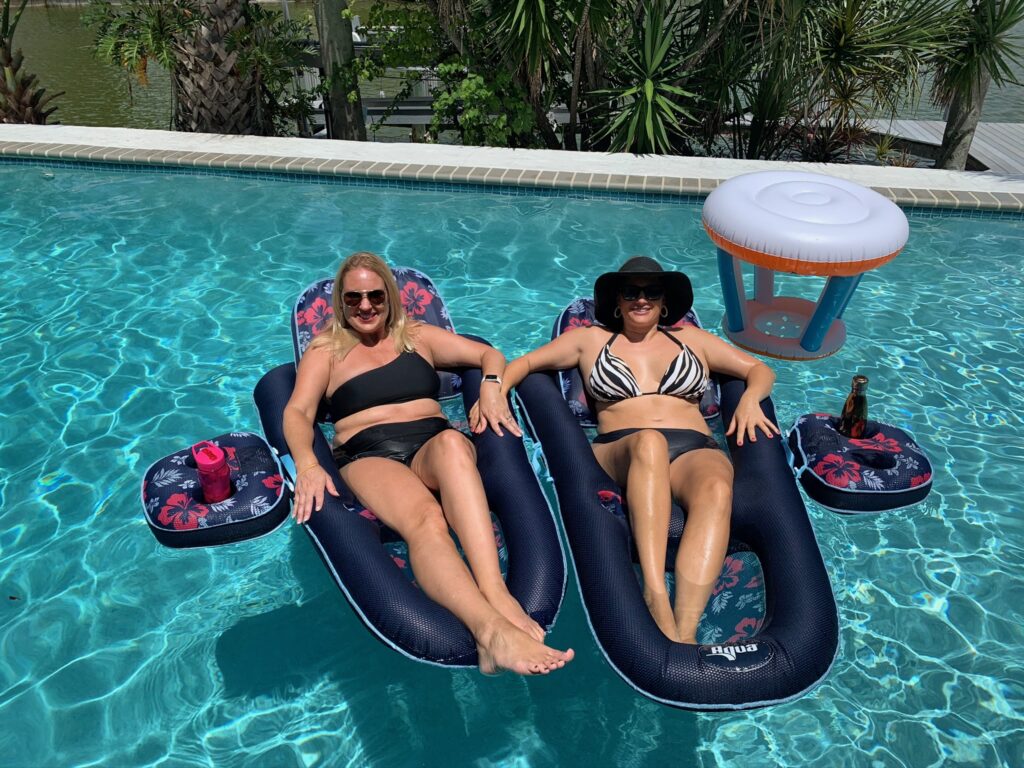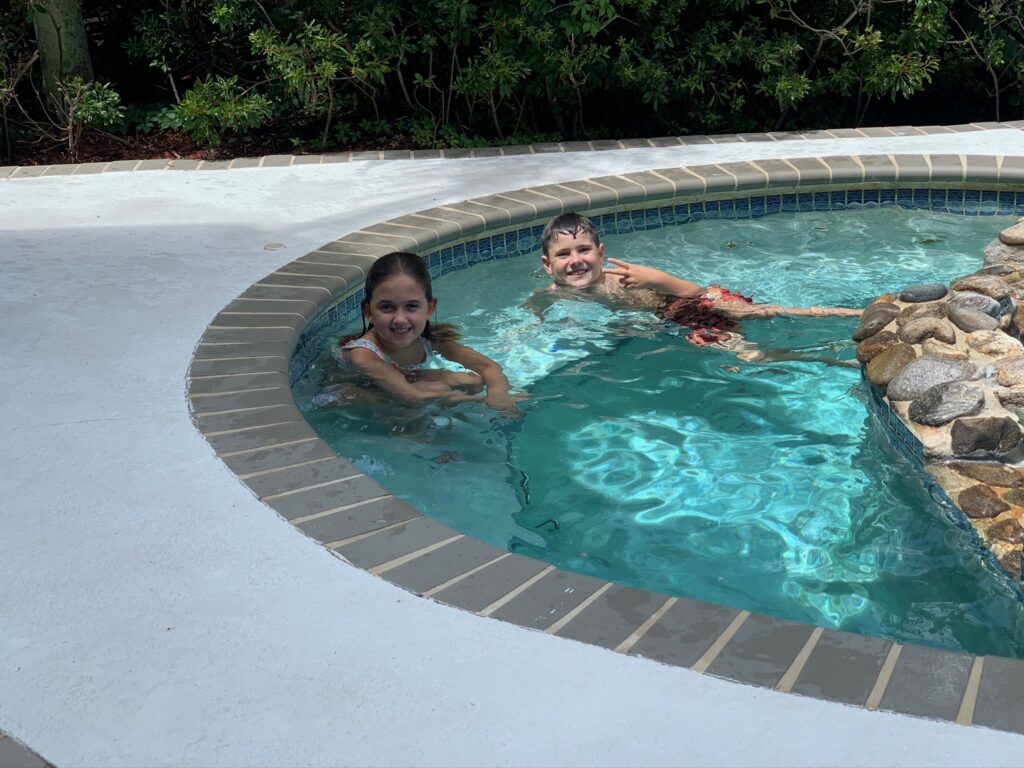 12// What I'm Looking Forward To Next Month:
I'm looking forward to finishing Luke's school area in his bedroom. Painting our family room wall and finally hanging our new modern white & grey marble metal shelves. Decorating the shelves and completing the final details of our family room!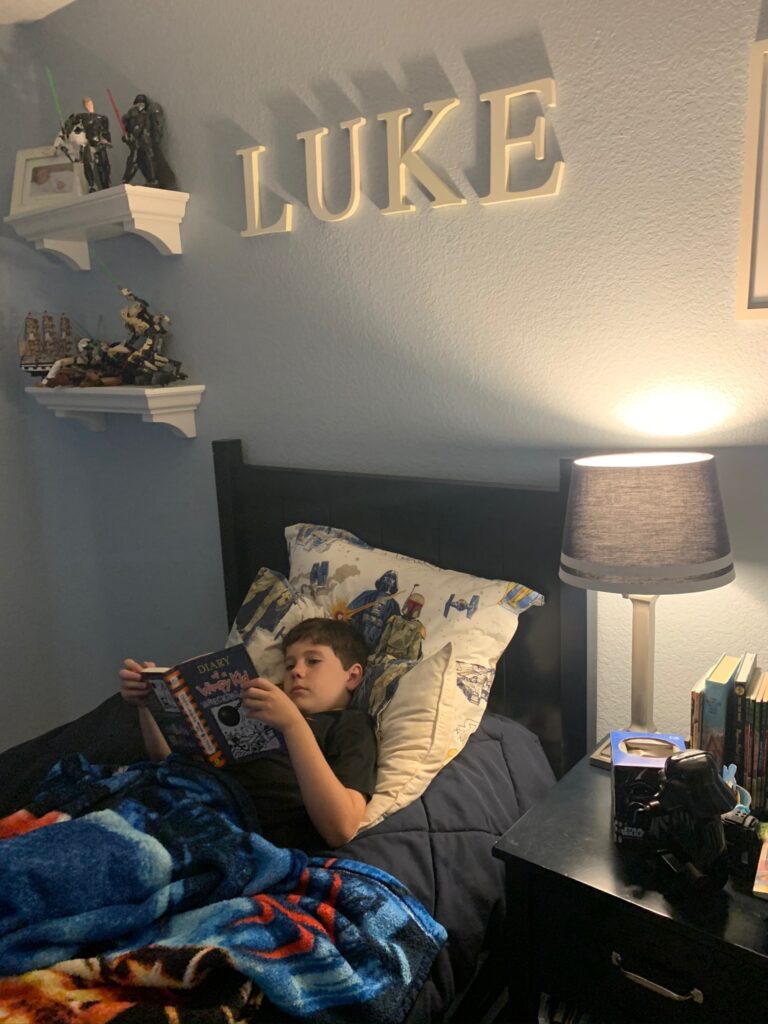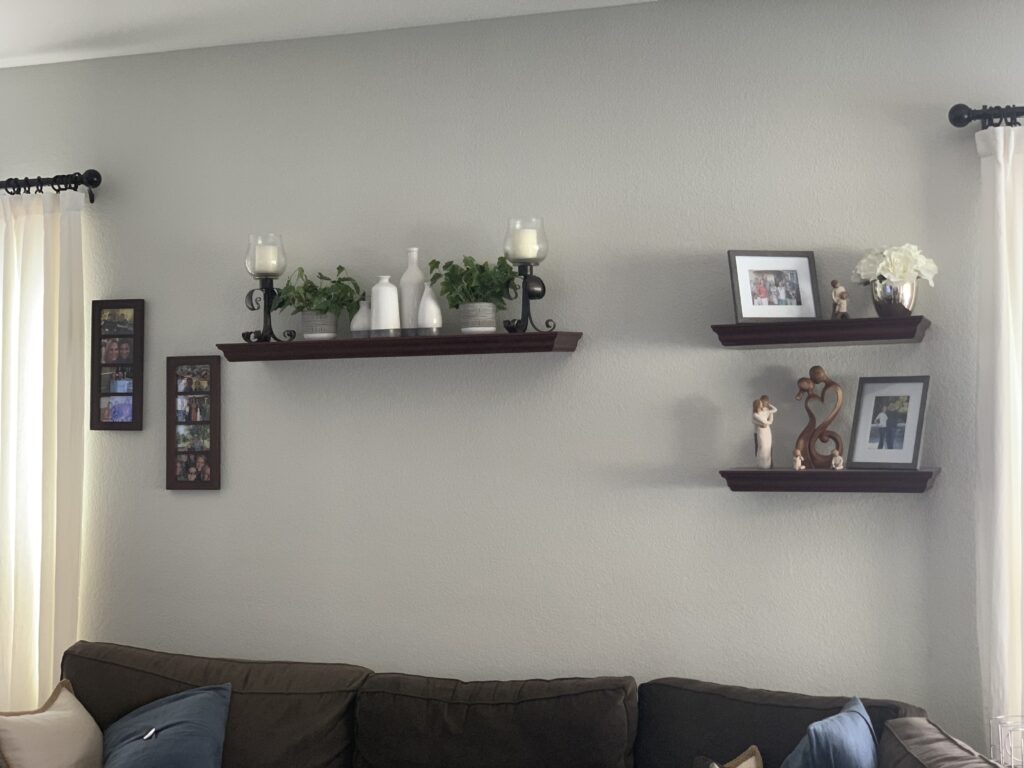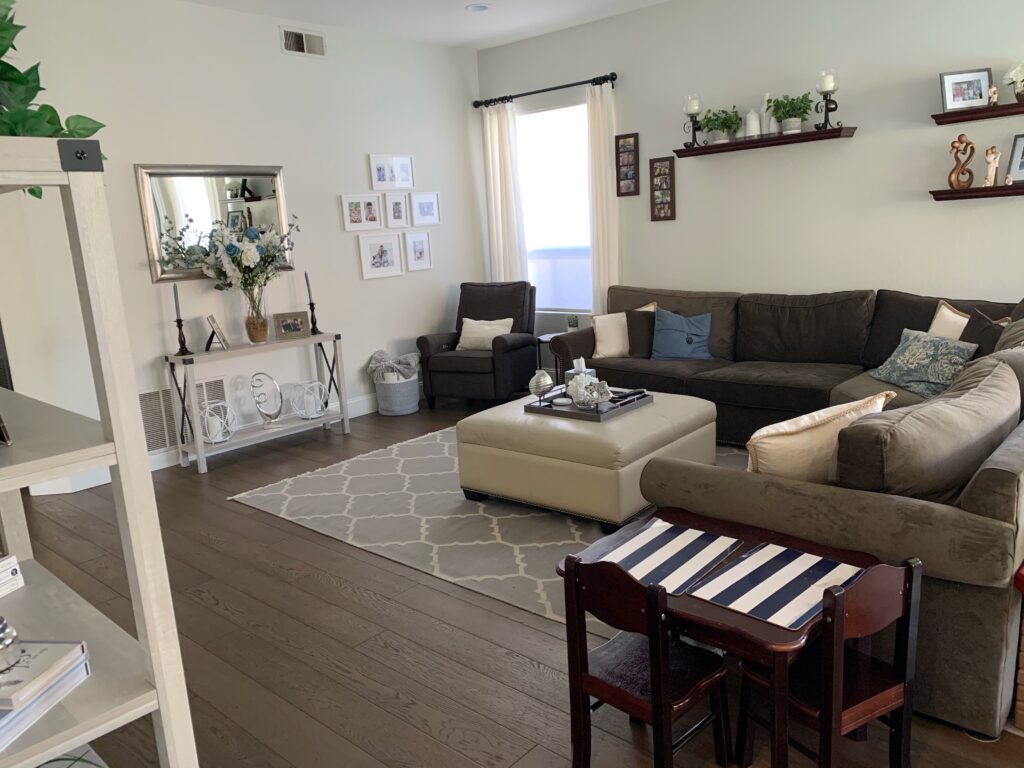 13// What Else Is New:
What else is new?!?! Things seem to keep changing it feels like weekly so we are trying our best to roll with it during this inconsistent and ever changing season of life. Other then tweaking the schedule as things change, theres nothing else new right now.