I don't know how your family is doing with all this time at home…but we had cabin fever and a road trip was needed ASAP!
We rented an Airbnb with my parents in South Lake Tahoe and it was perfect! It was in a great location to downtown and right near the lake. I have sooooo many pictures so I'm going to break it up into two posts.
We left on Friday at 5:45pm after Jason was finished with work.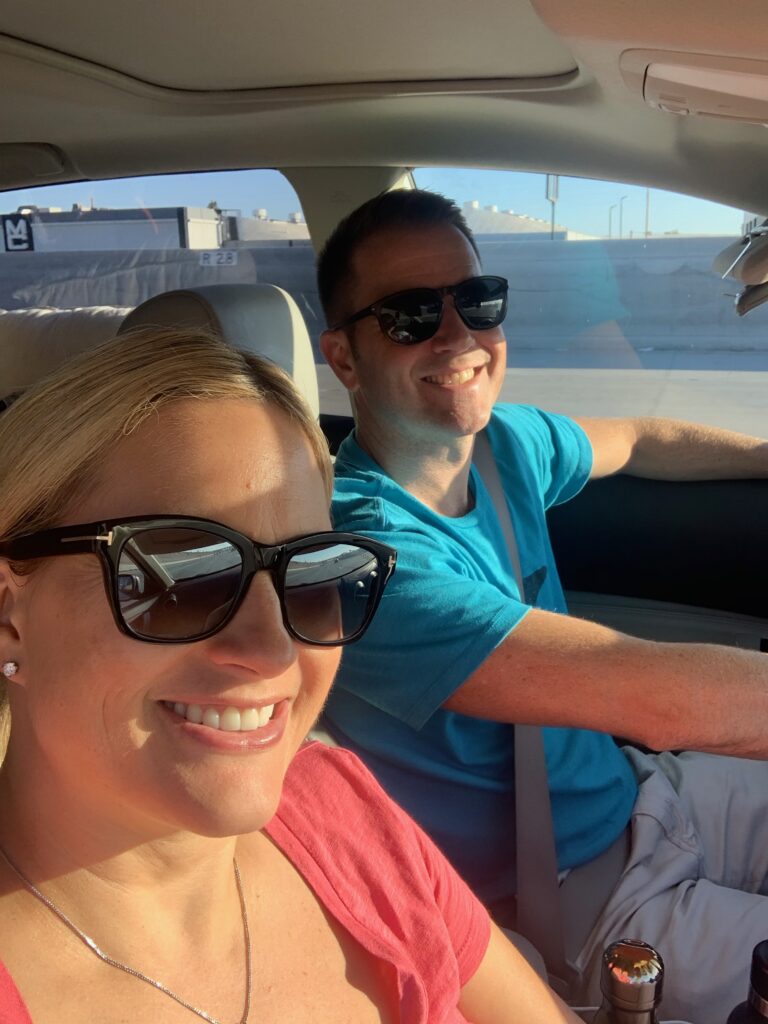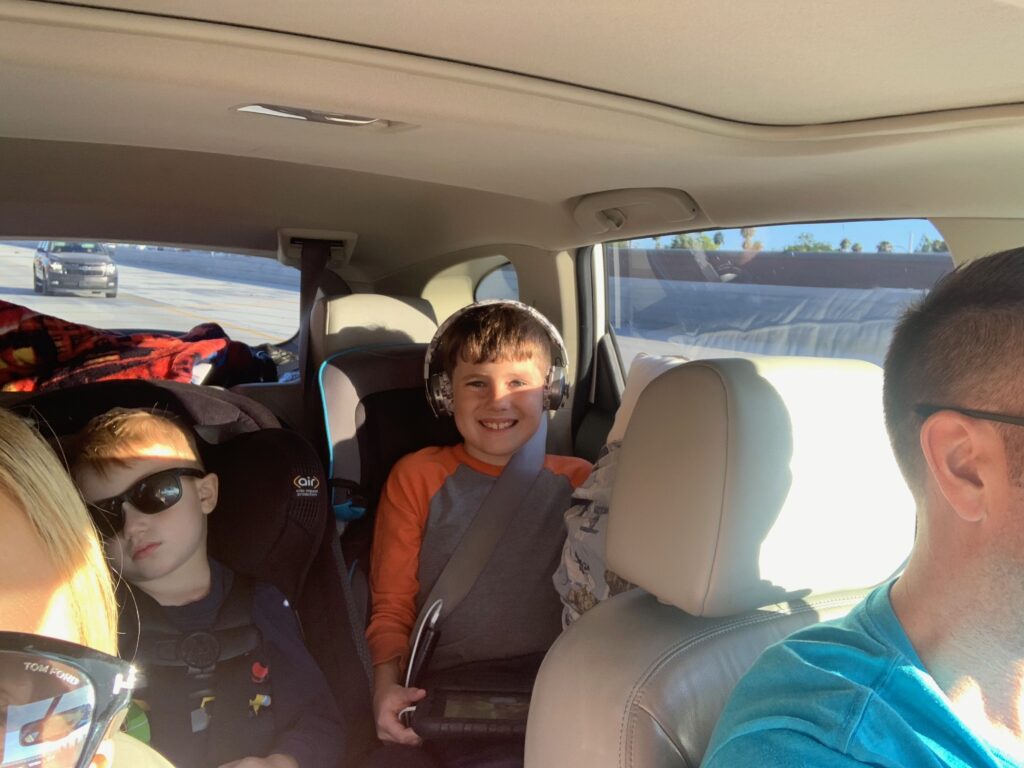 Packed and ready to go! The drive took us 8 hours with one quick stop and we arrived at 2:15 am. We did have a minor issue with a dead deer in the road. The roads are not well lit on some of the drive and right as Jason turned off his brights for another car coming the other way, he missed seeing the dead deer in the road! He was able to move a little bit so it hit right under the tires on the driver's side. It made a BIG noise and it woke up everyone in the car and definitely gave Jason a scare. We still had 1.5 hours left on the drive but everything seemed ok. He checked the car the next morning and the engine splash guard that covers some of the car broke so we removed it and need to replace it now. Thankfully, the damage wasn't bad and no one got hurt, except for the dead deer 🙁 . We also got to see a high-speed car chase with a police car and a speeding truck…that was exciting for the boys as well. We learned some interesting things that can and do happen when driving late at night.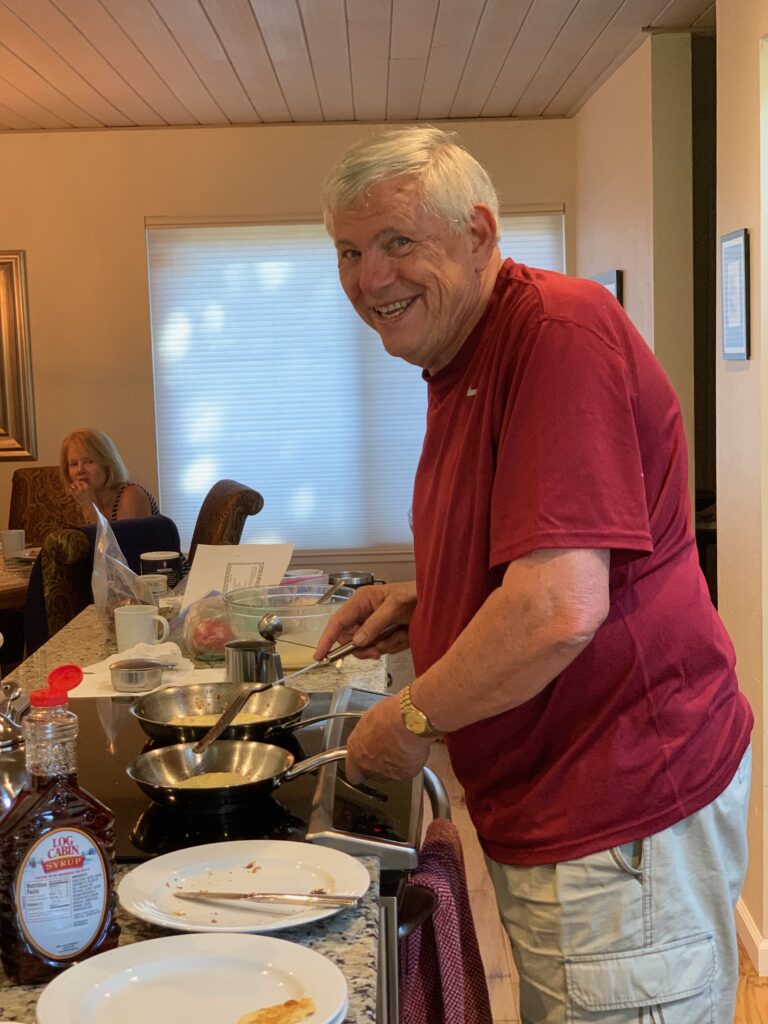 The next morning we had a leisurely morning and enjoyed breakfast!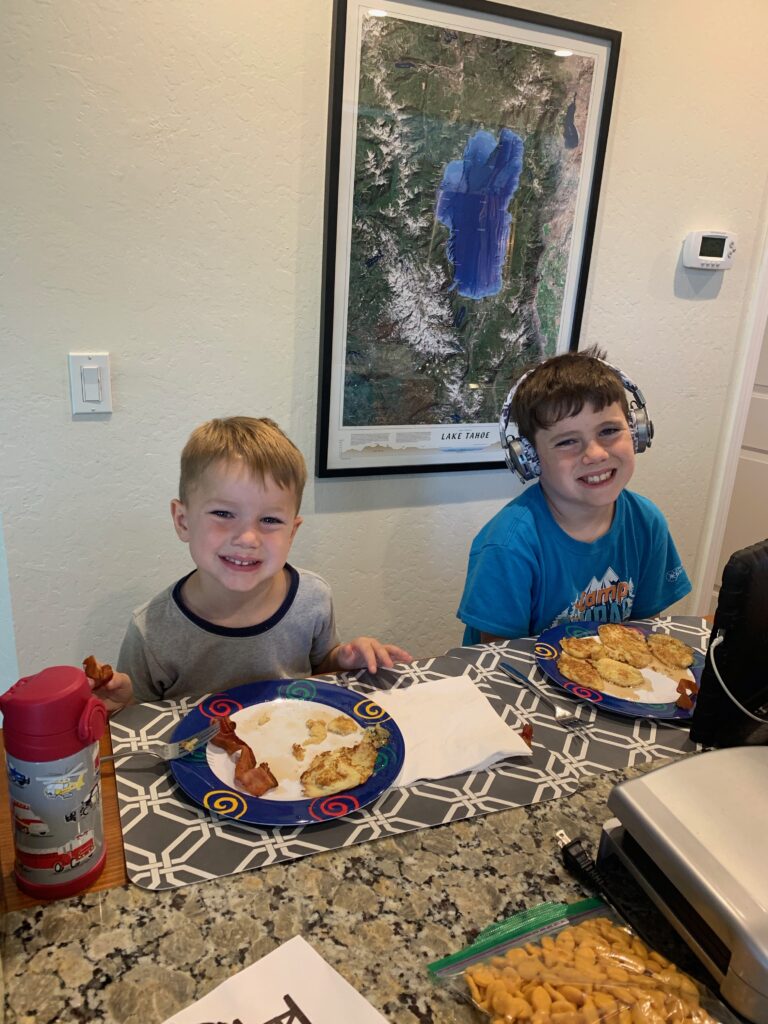 The boys had a fun time playing Battleship!
Papa Forrest got in a good tickle session too!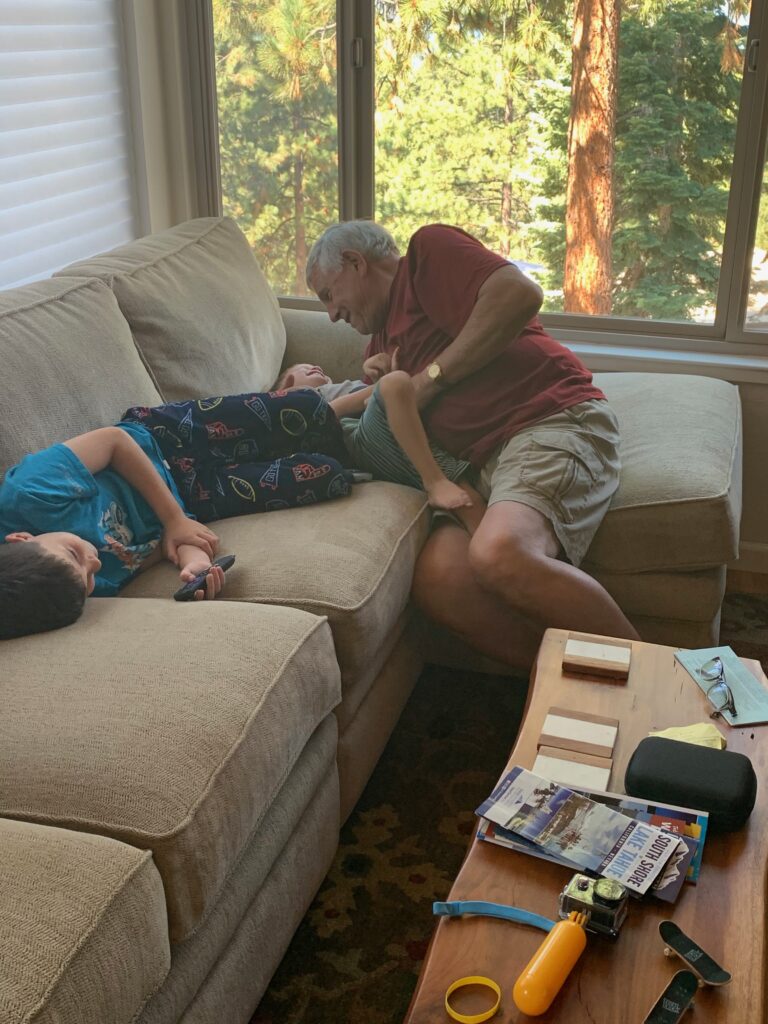 We went grocery shopping for a few items and went by a casino and let the boys enjoy some fun at a kid arcade.
Jason and I went to Starbucks because we were still very tired from the drive the night before.
We cooked at home most nights and my Dad made a yummy potato salad and he had a mini chef to help him.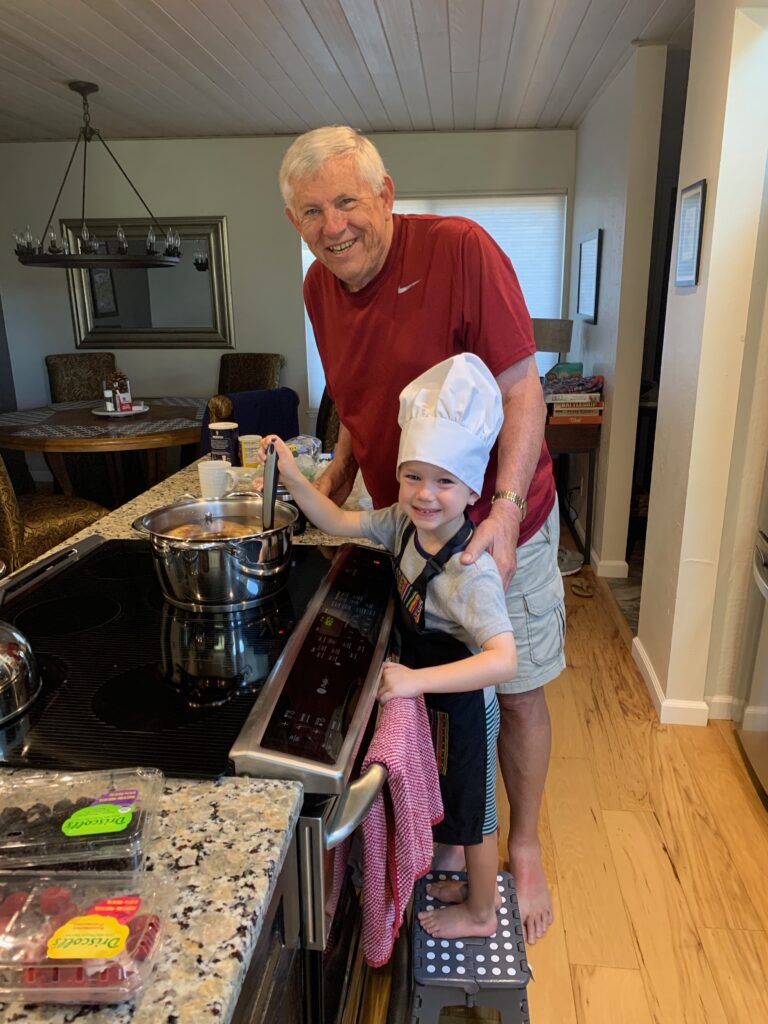 On Sunday we met up with some old family friends, Merrick & Kari Okamoto and fully enjoyed reconnecting with them and going to their home in Incline and enjoyed going to their private beach!
The walk to the private beach was so pretty!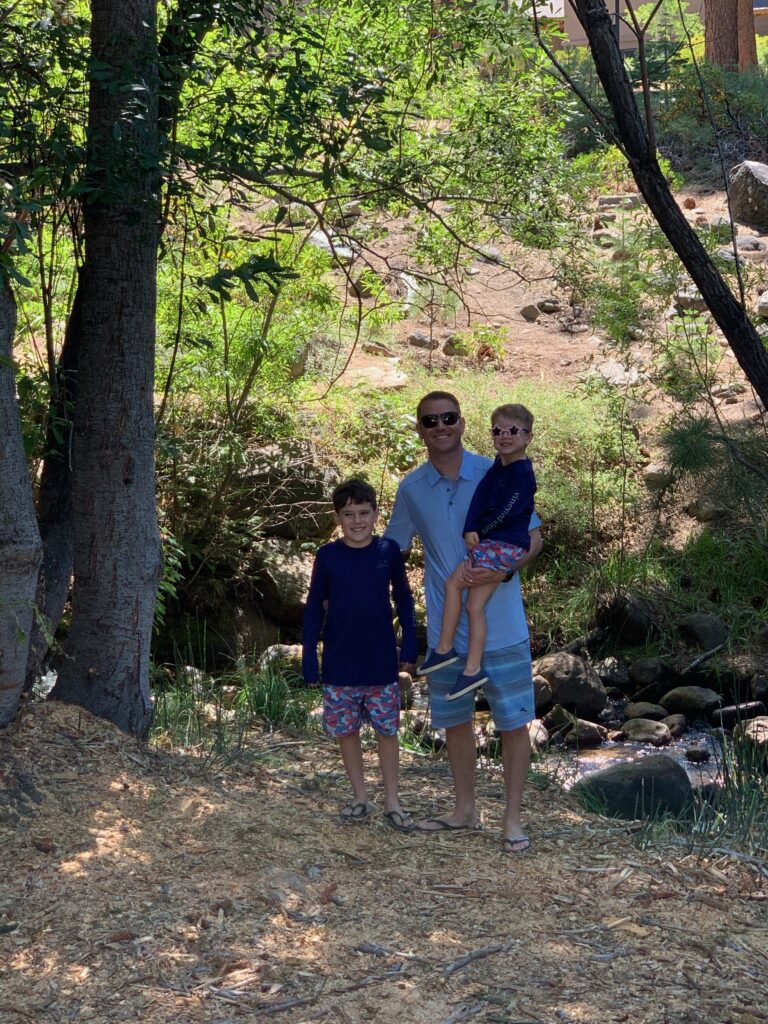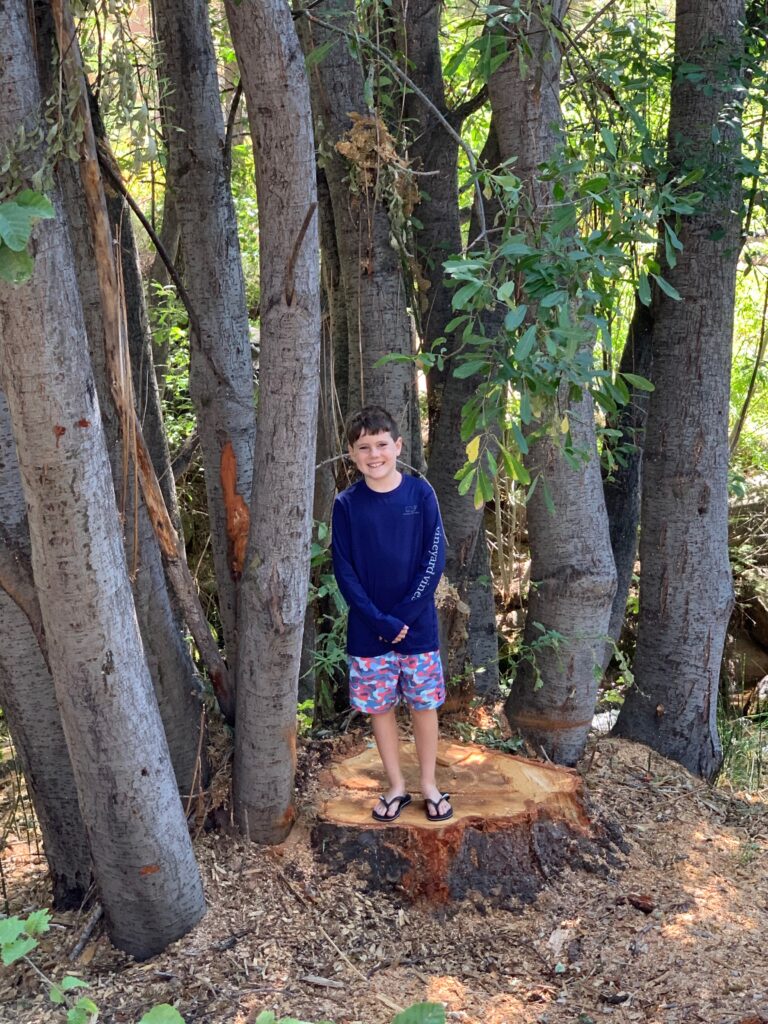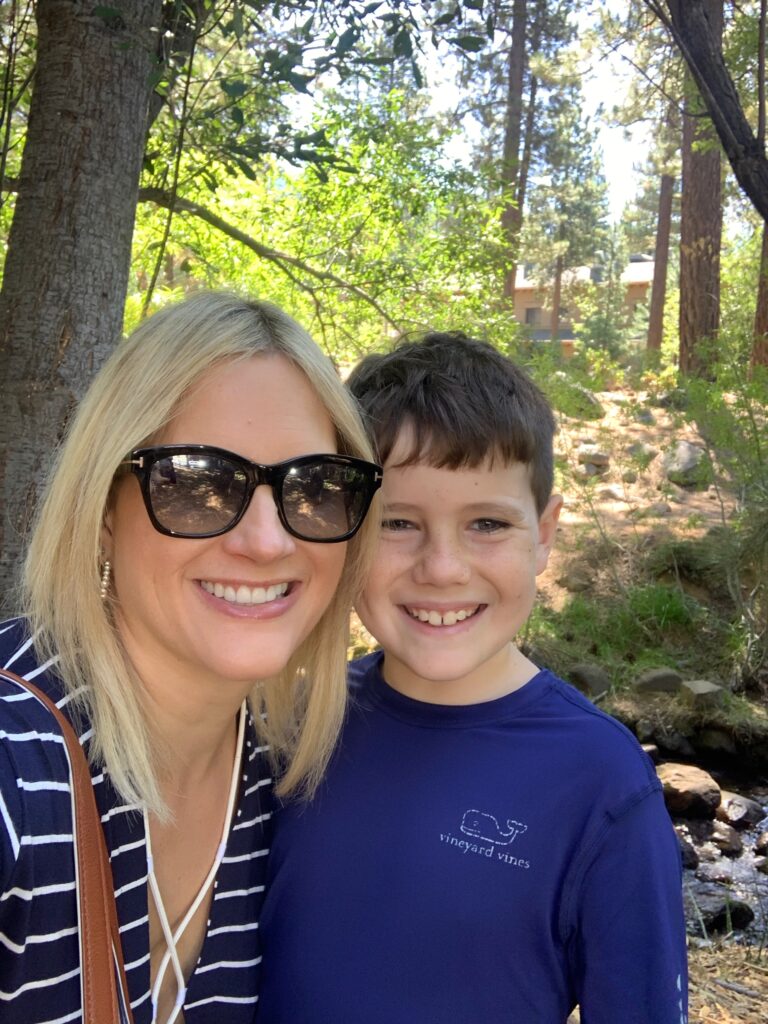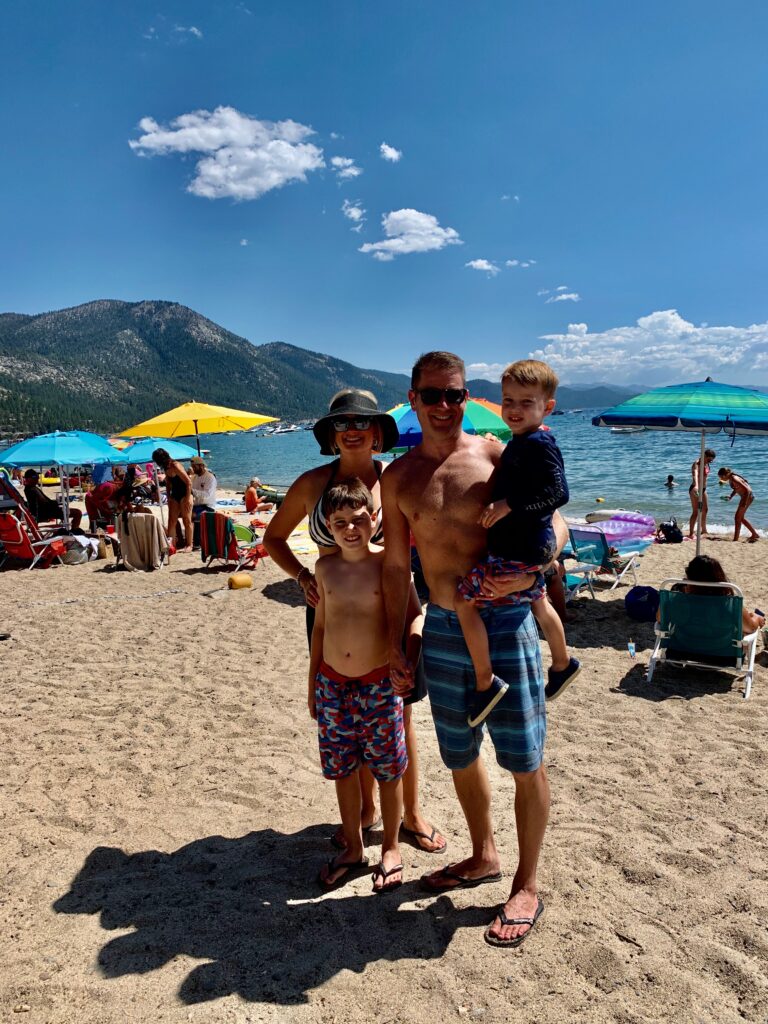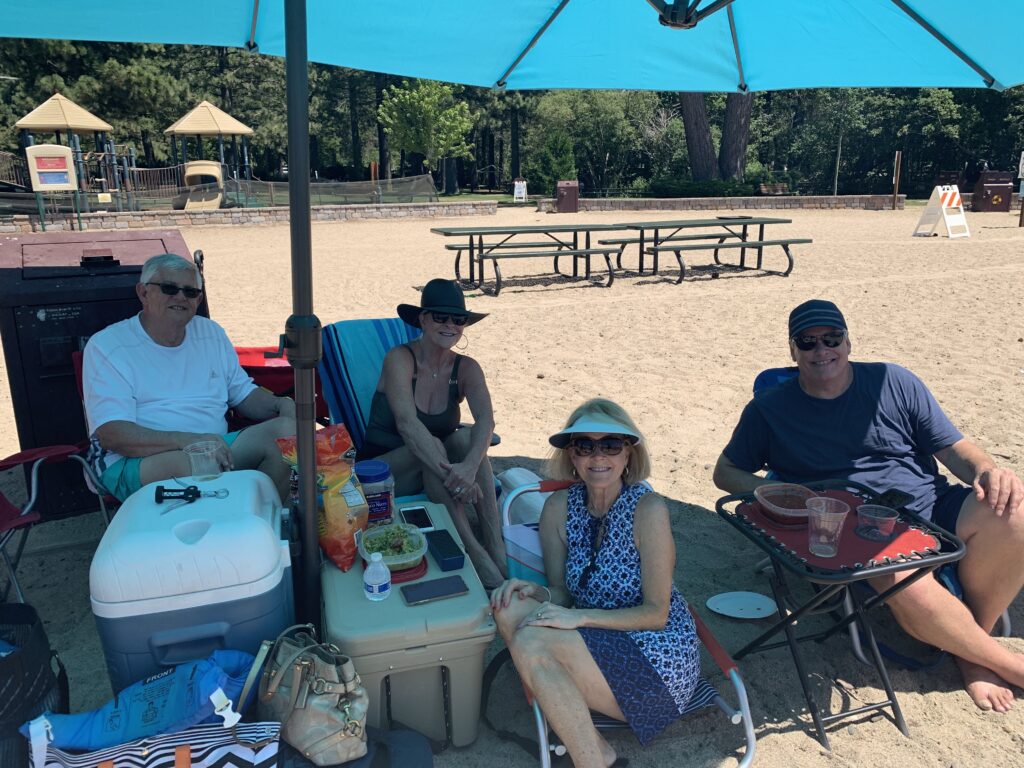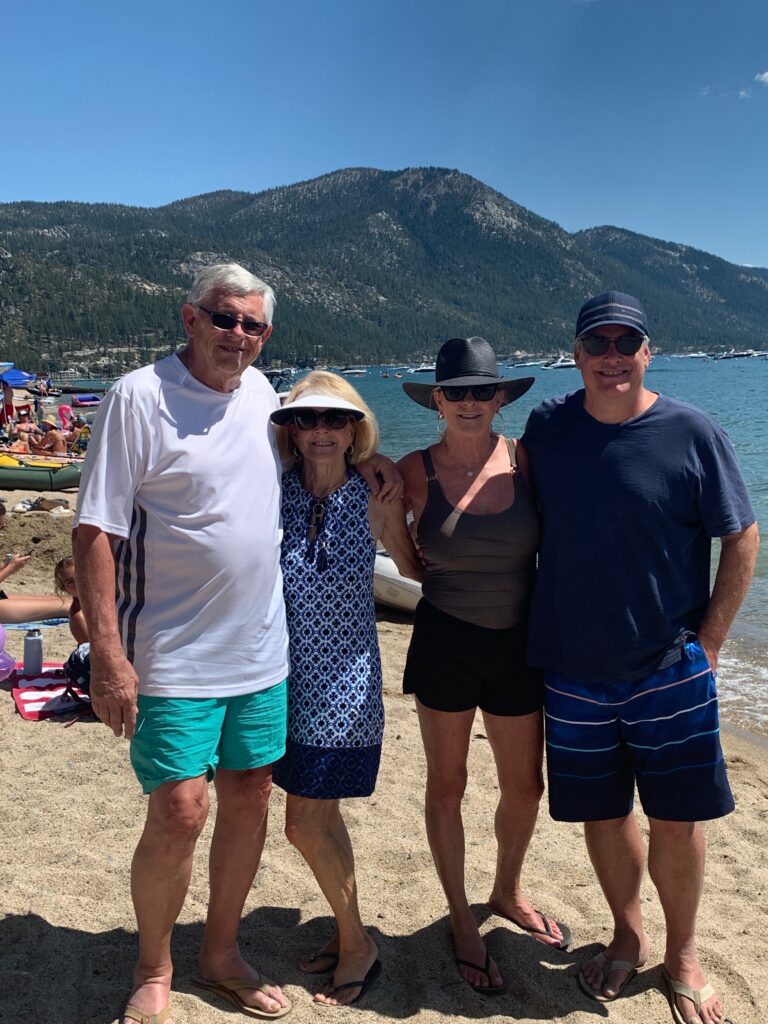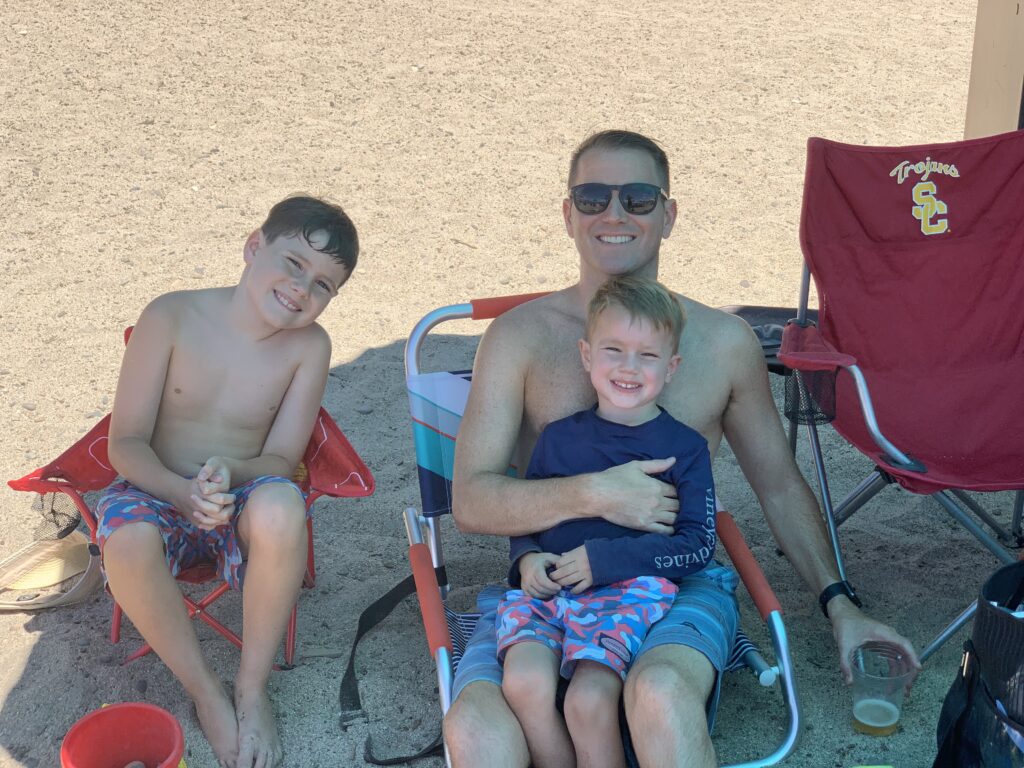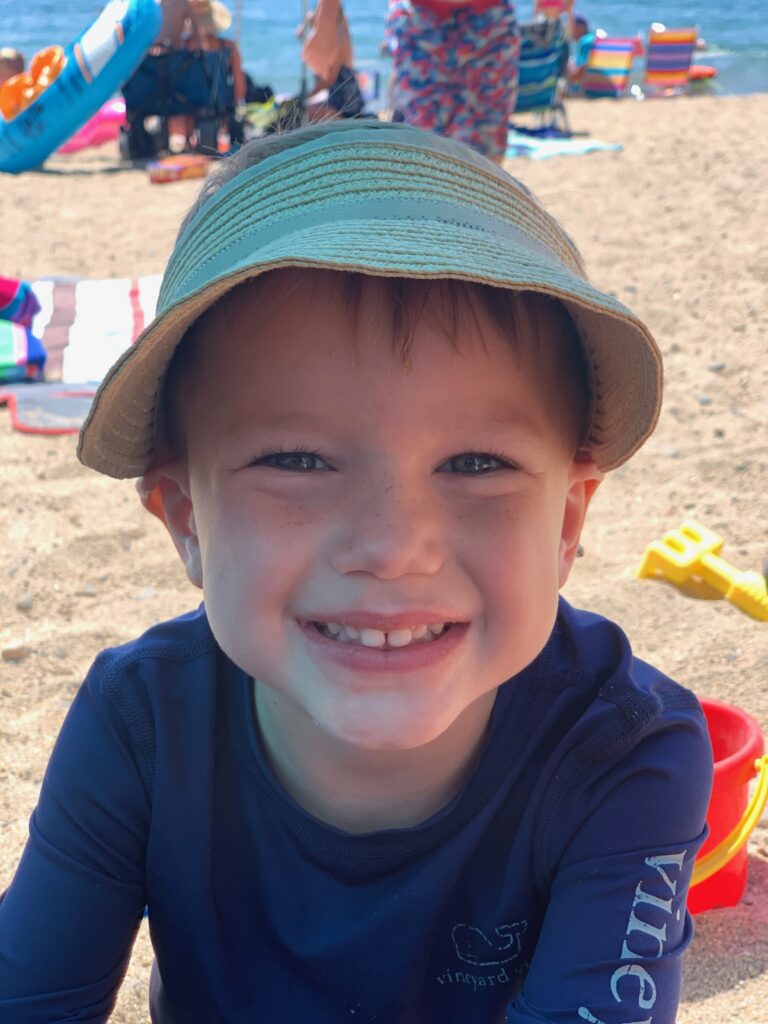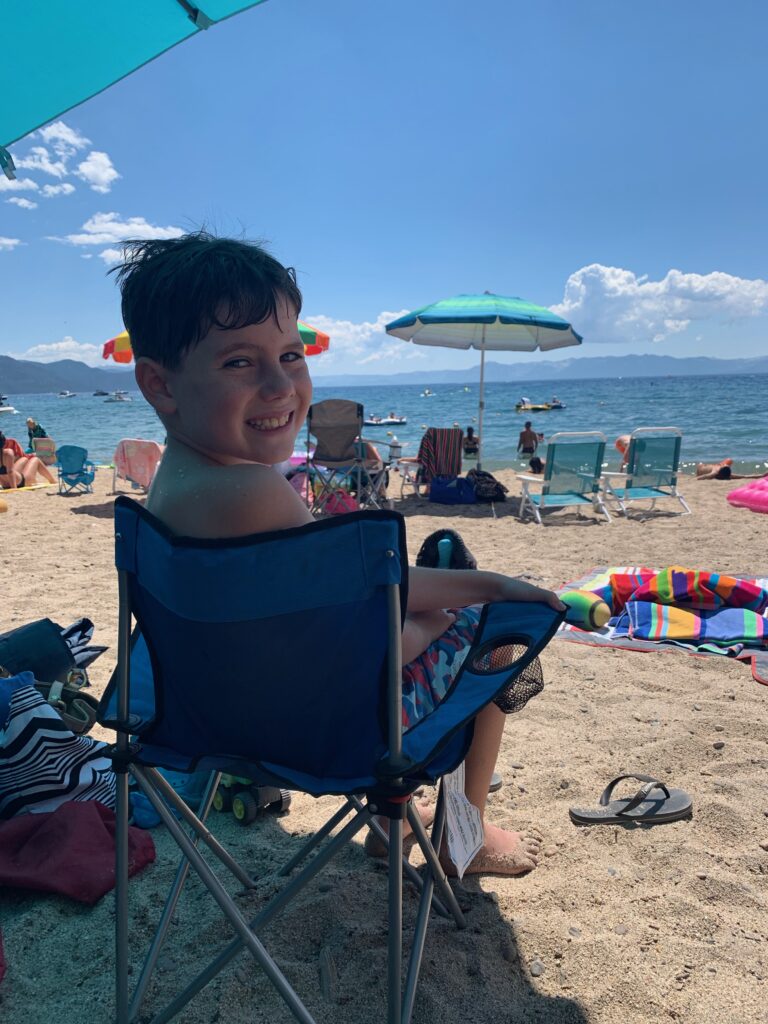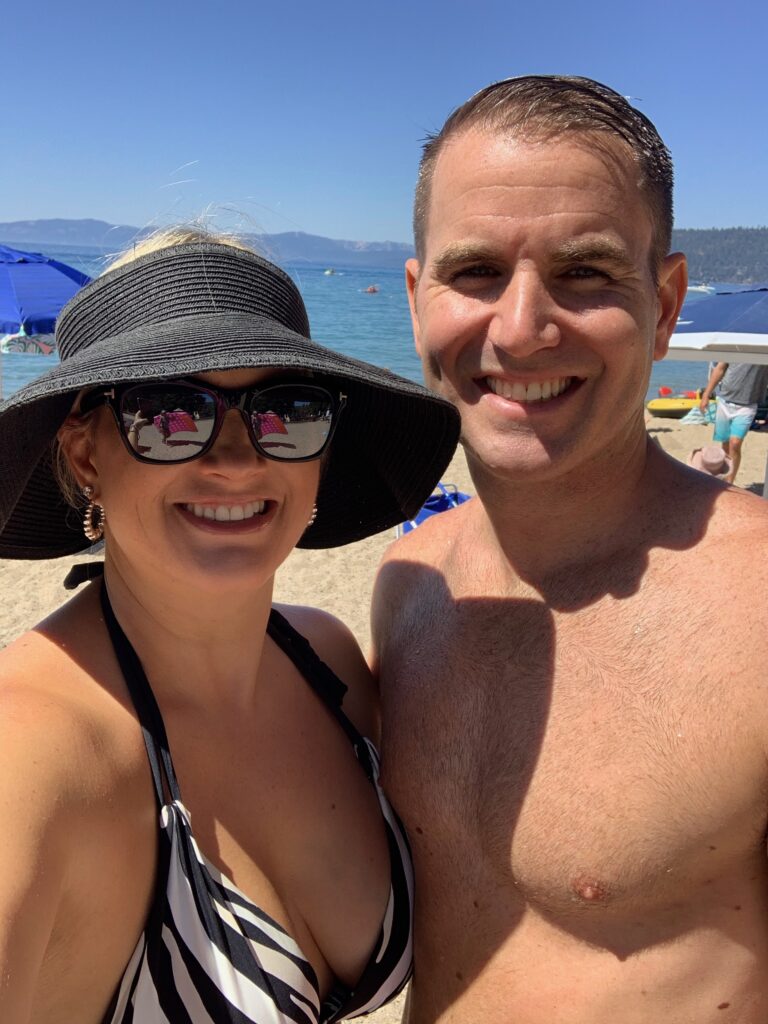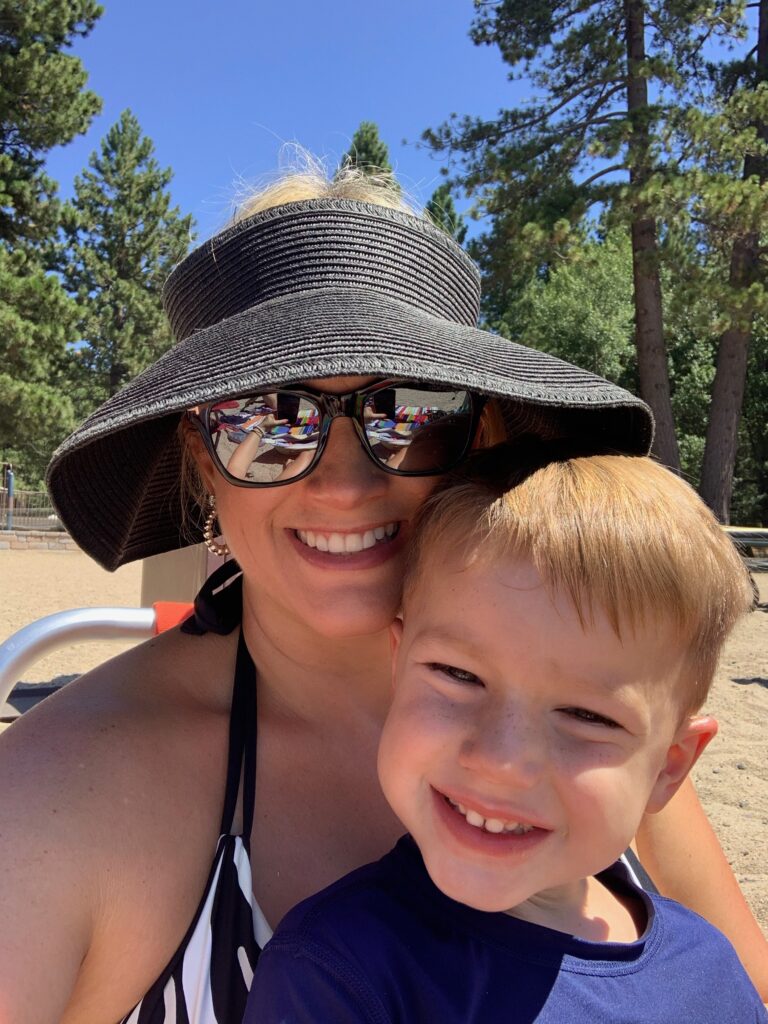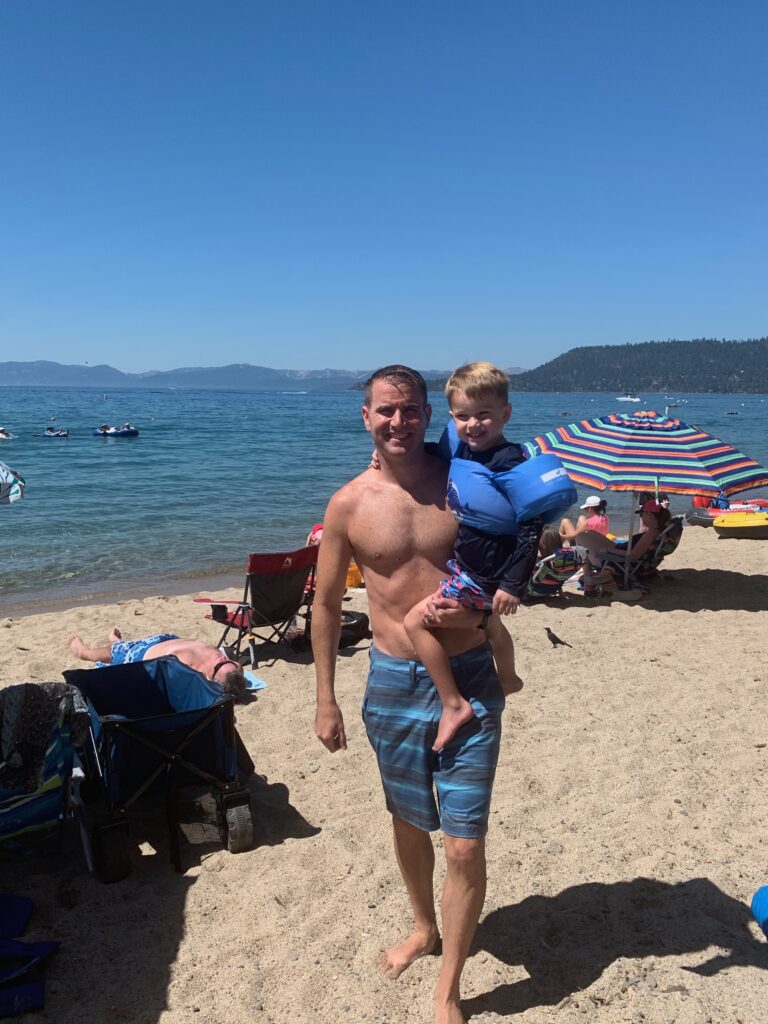 We went back to hang out at their house for a little bit and then went and ate at a restaurant, our first time doing this since March!!
We went and enjoyed a delicious steak and crab legs dinner at Old Range Steakhouse!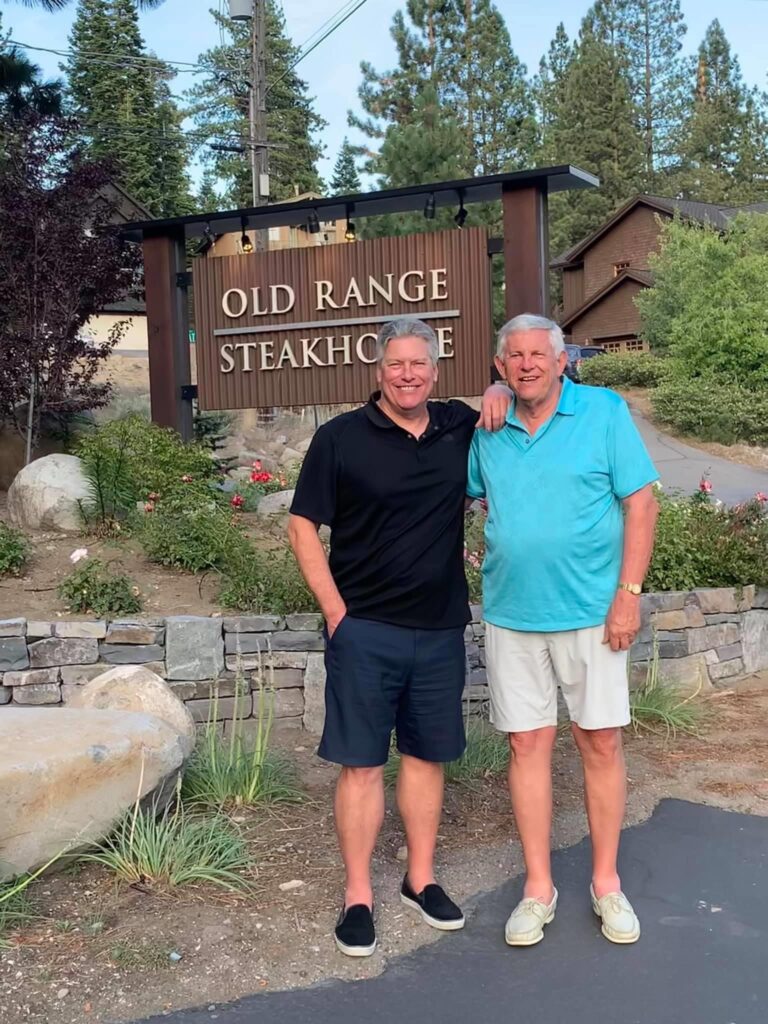 Jason needed to work one day while we were there so the rest of us headed to Fallen Leaf Lake. Very narrow roads to get there but the view of this beautiful lake was worth it!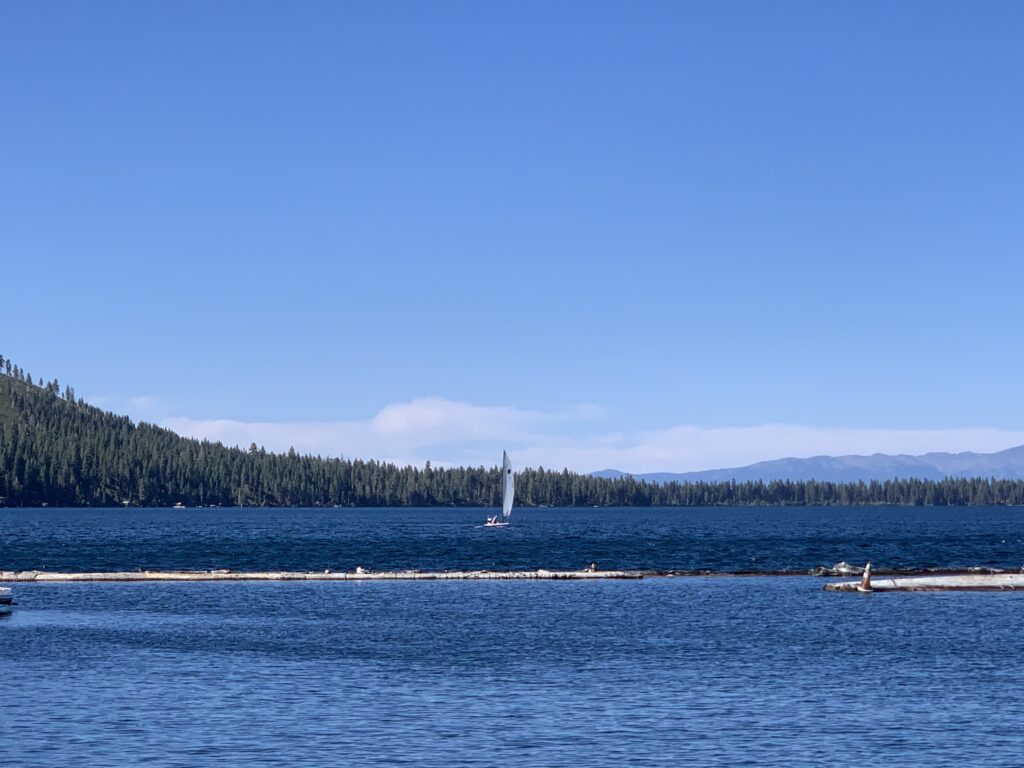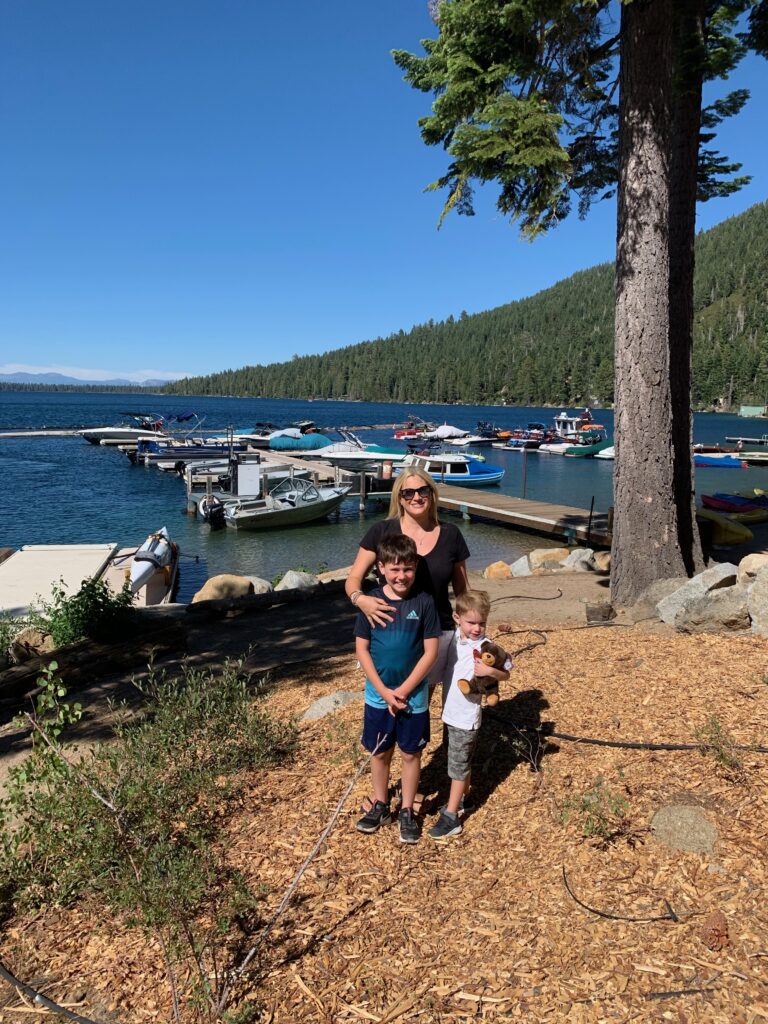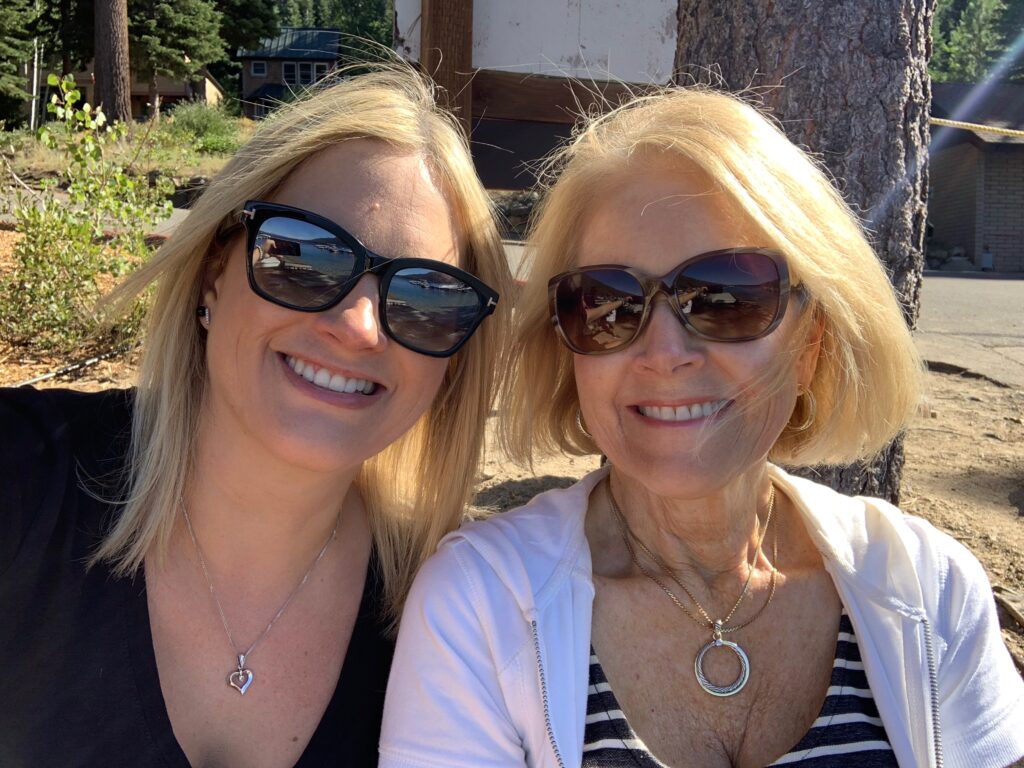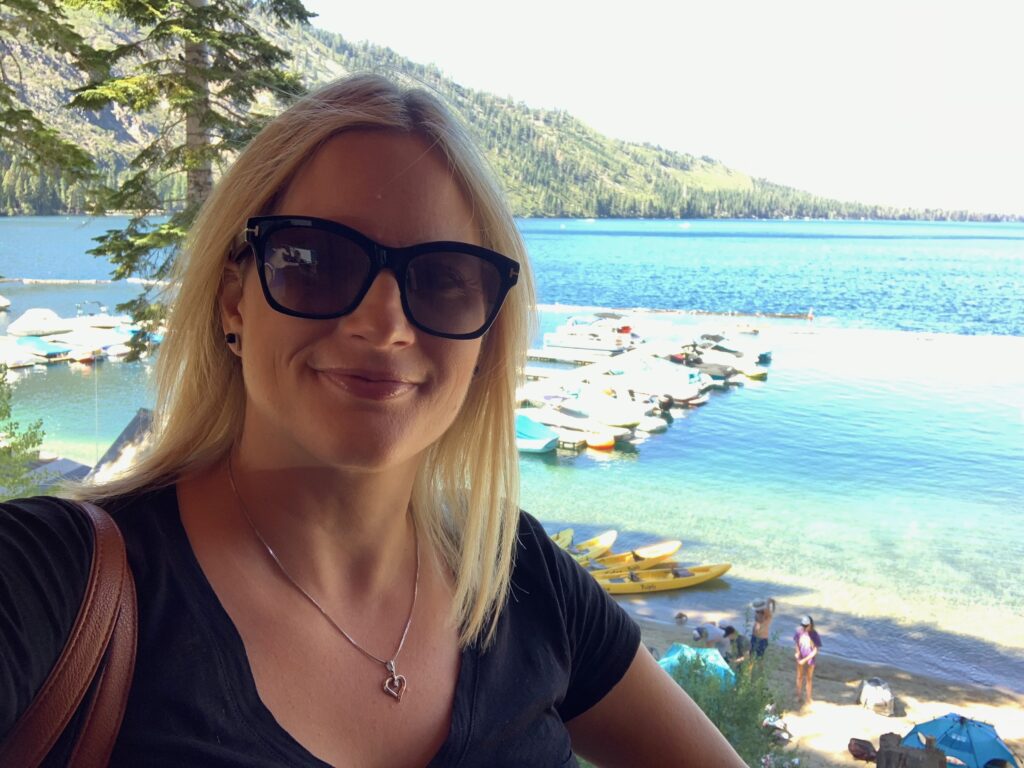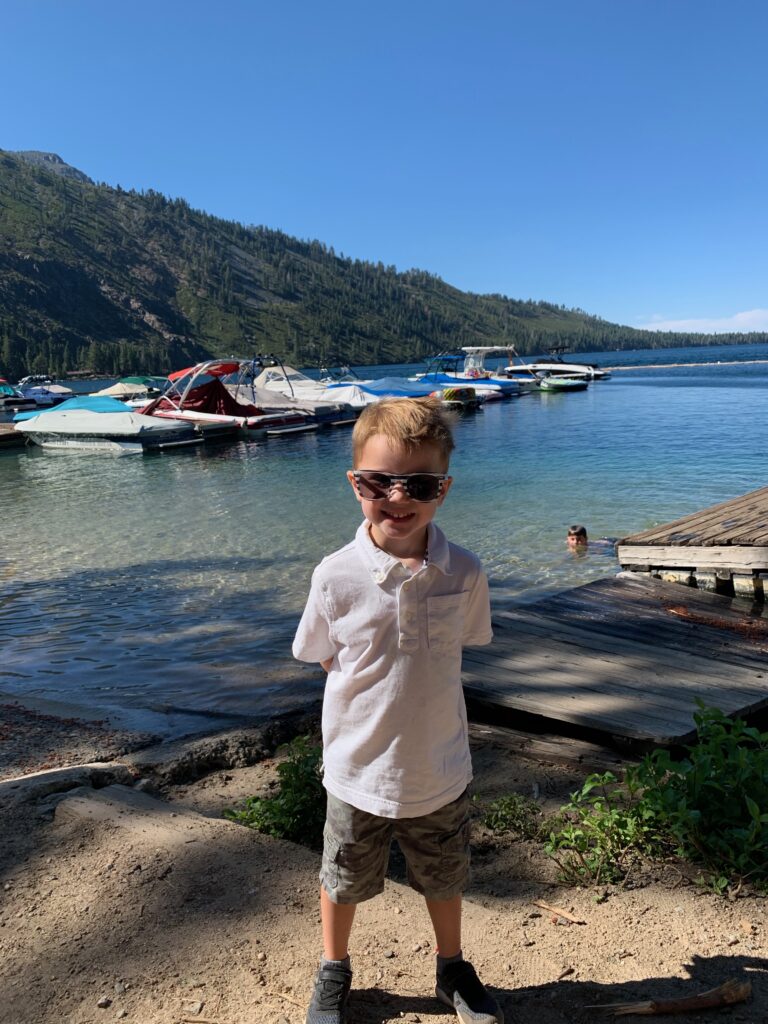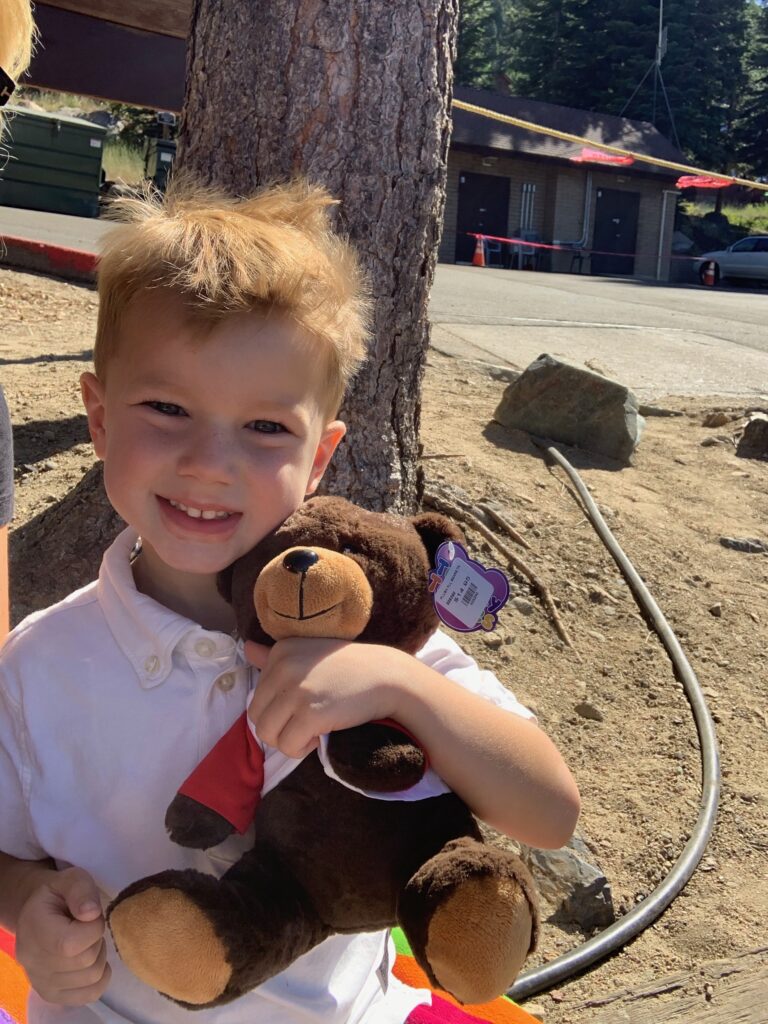 After hanging out at the lake we had to go try this Ice Cream place that we heard about called, Richardson's Ice Cream Parlor! We had to wait in a social distance line for 45 minutes but it definitely hit the spot.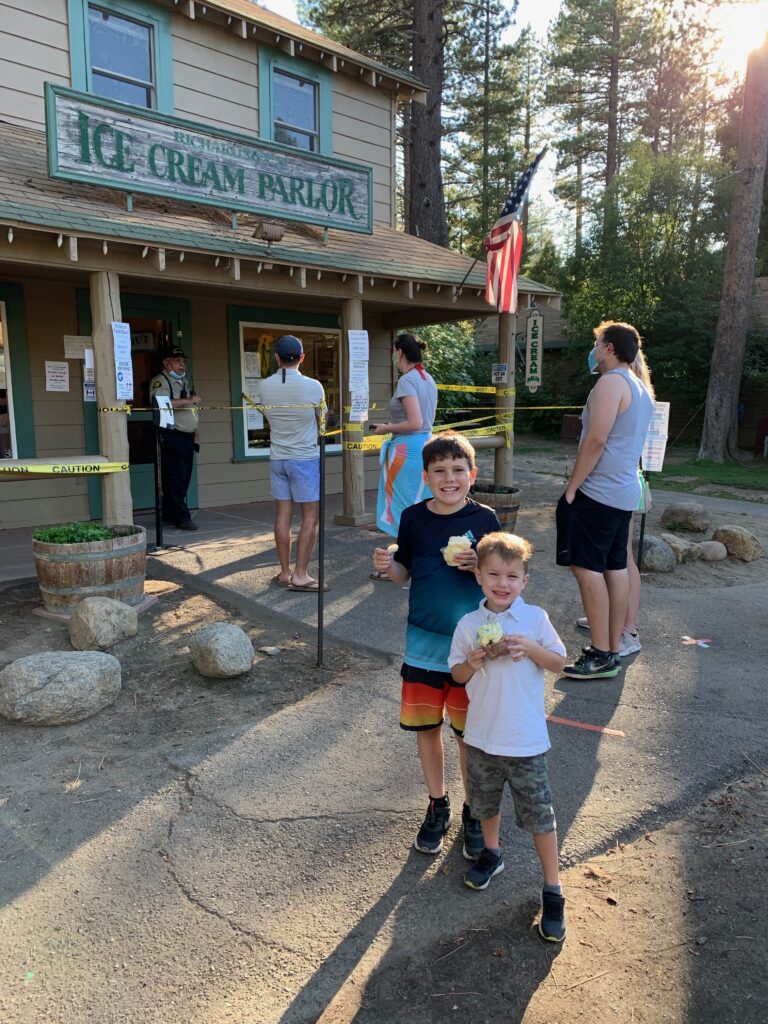 I'm going to miss seeing the beautiful sunsets at nighttime.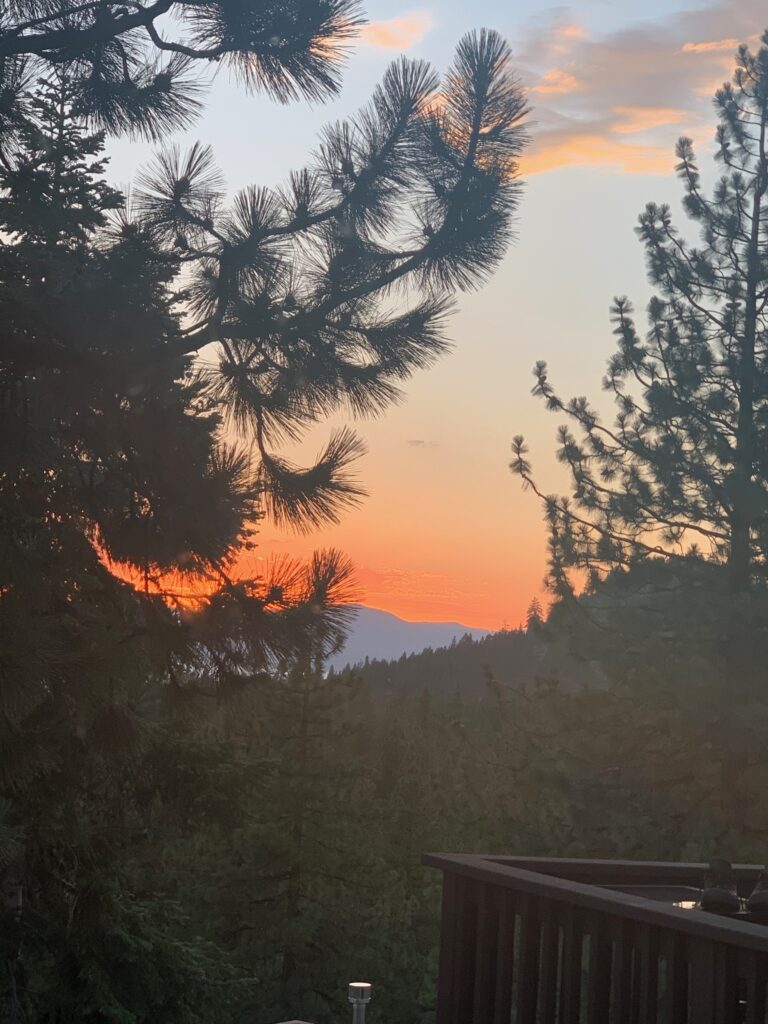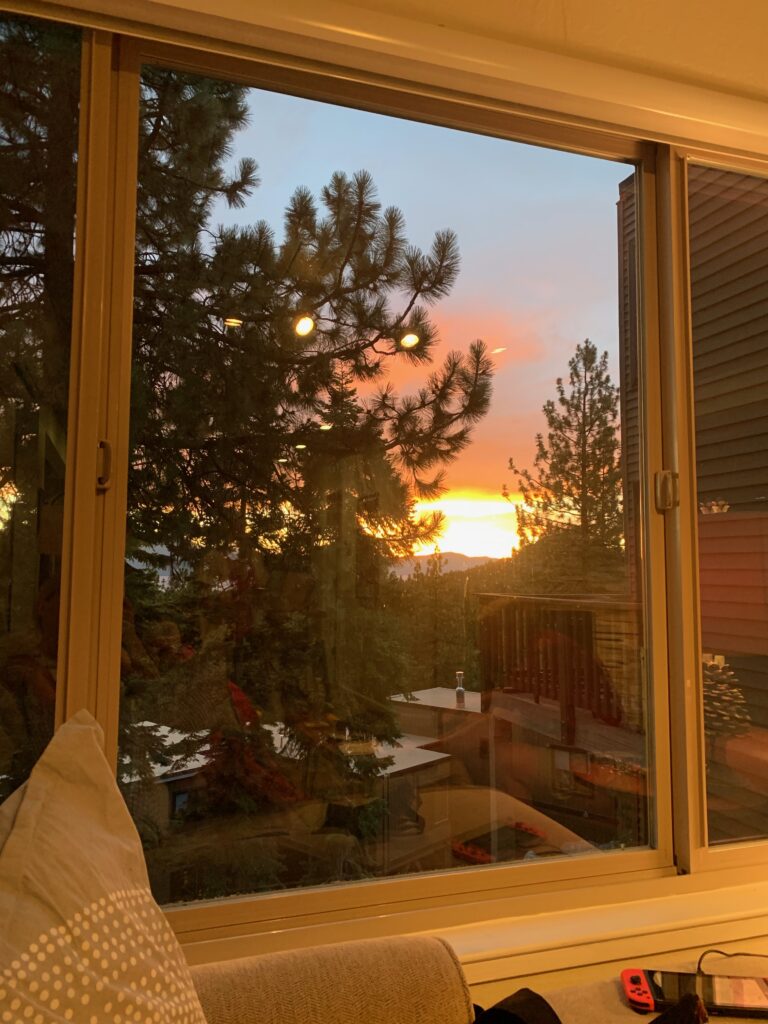 That's a wrap on Part 1 of our fun Lake Tahoe Adventure!