In case you missed it, you can view Part 1 of our Lake Tahoe Family Trip HERE.
We figured out that we would be in Tahoe at the same time as our good friends, Chip & Kelly Adkins and their two boys Hunter & Parker, so we had them over for burgers and cocktails!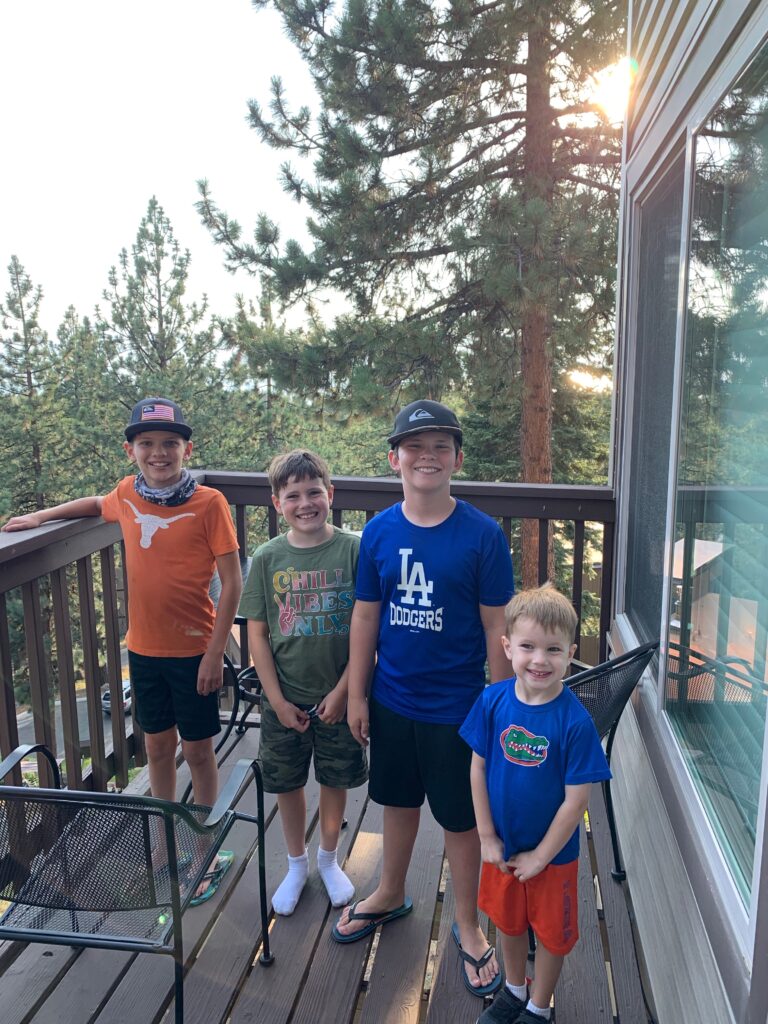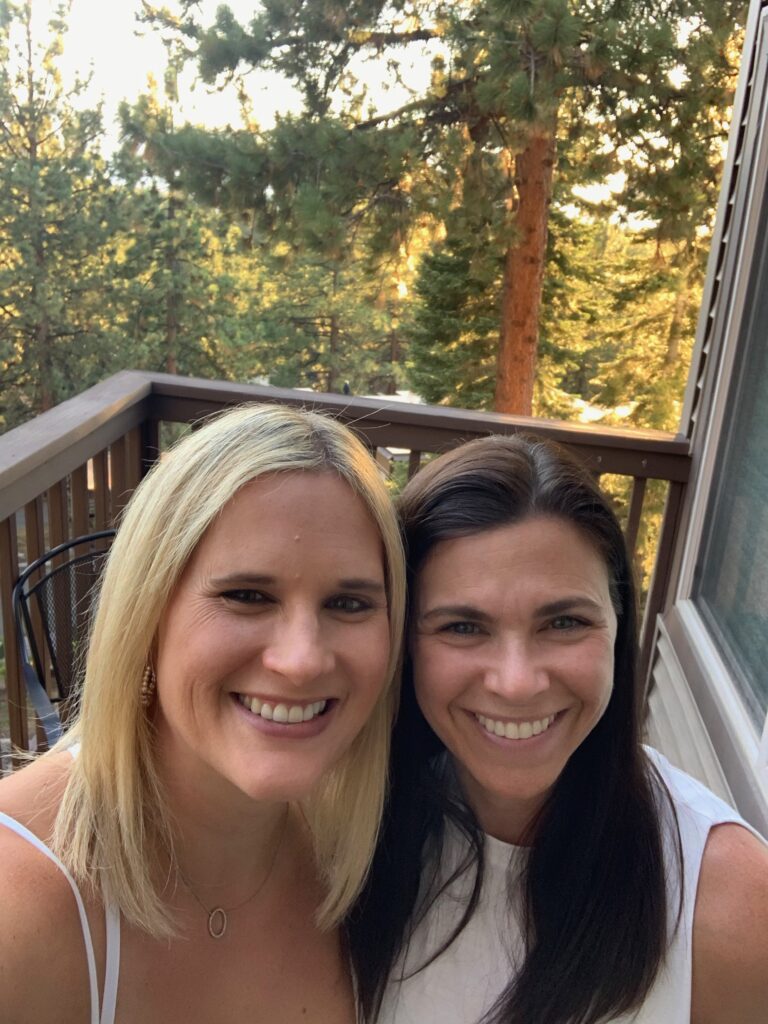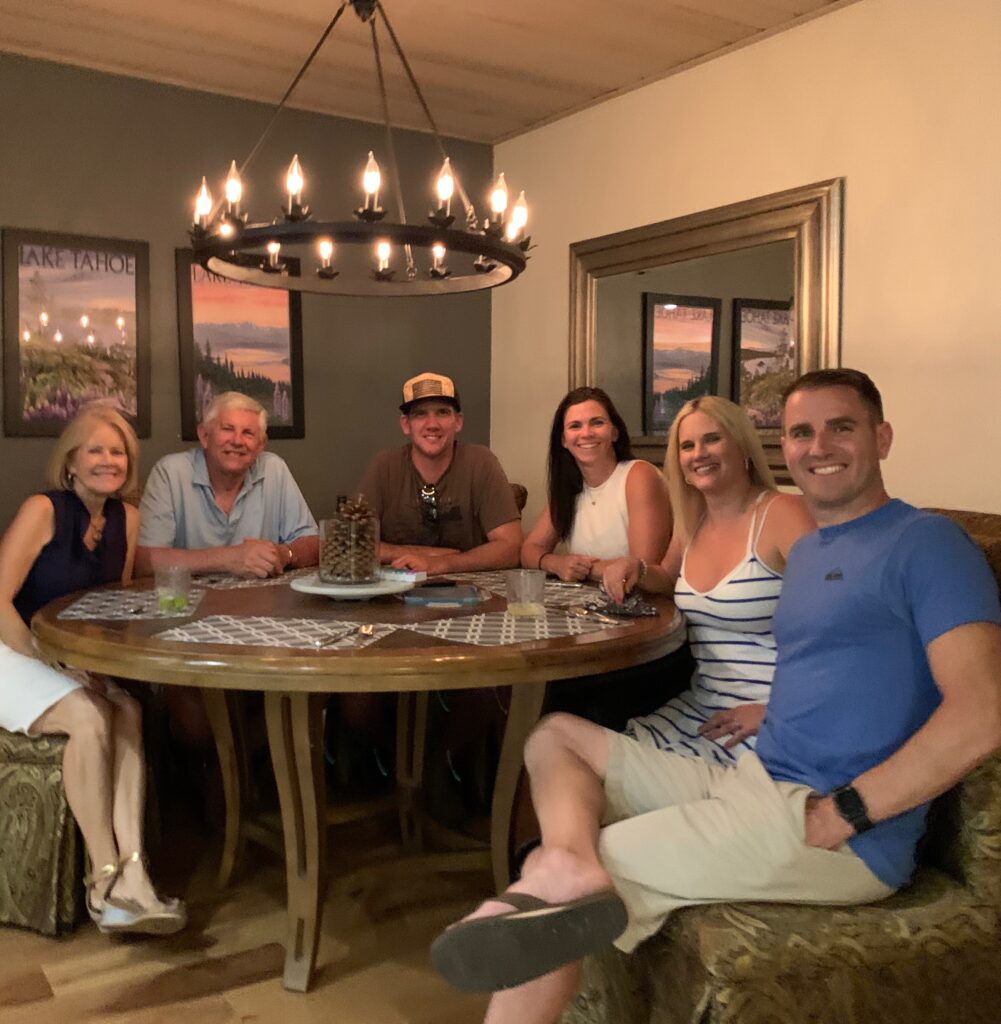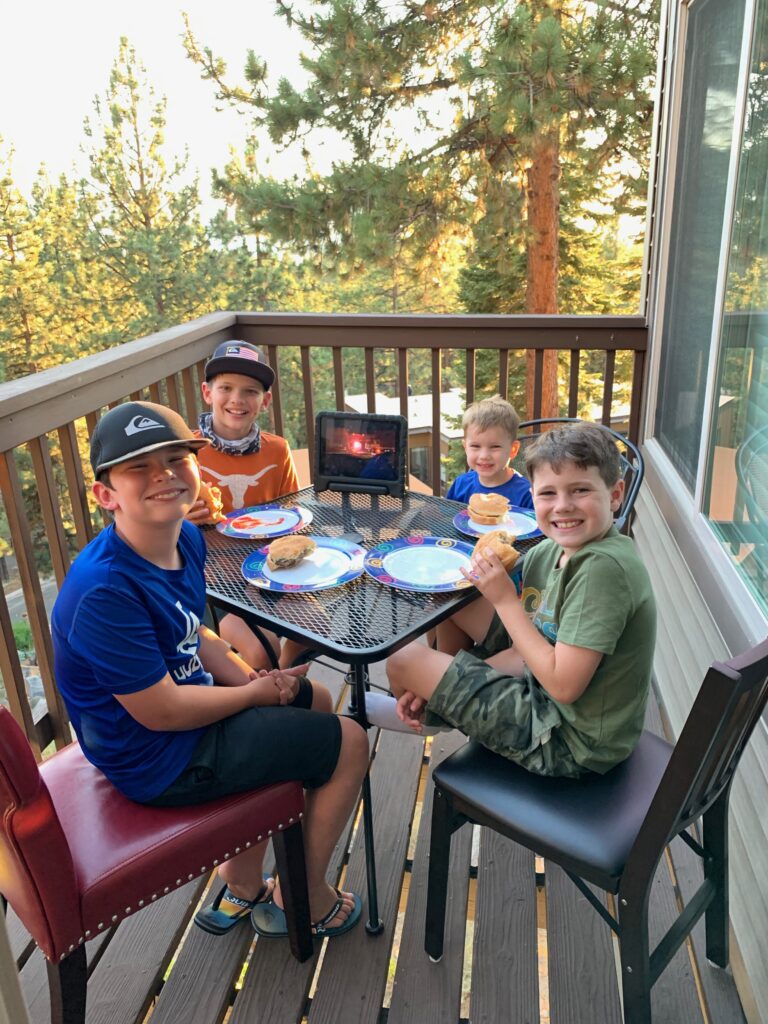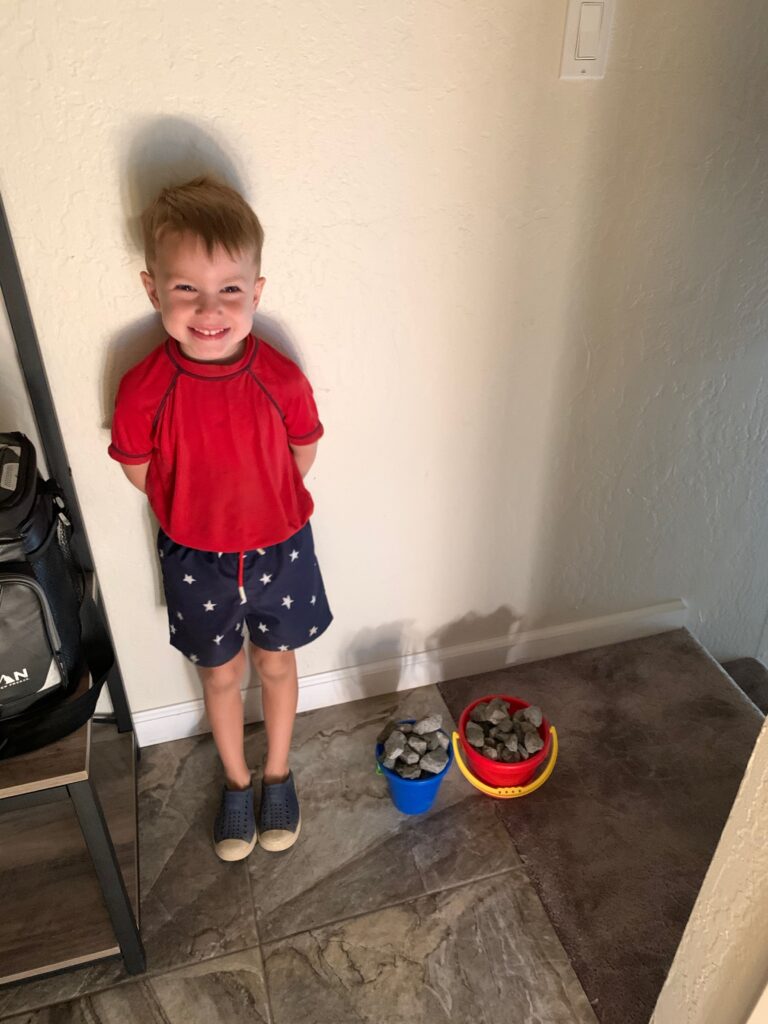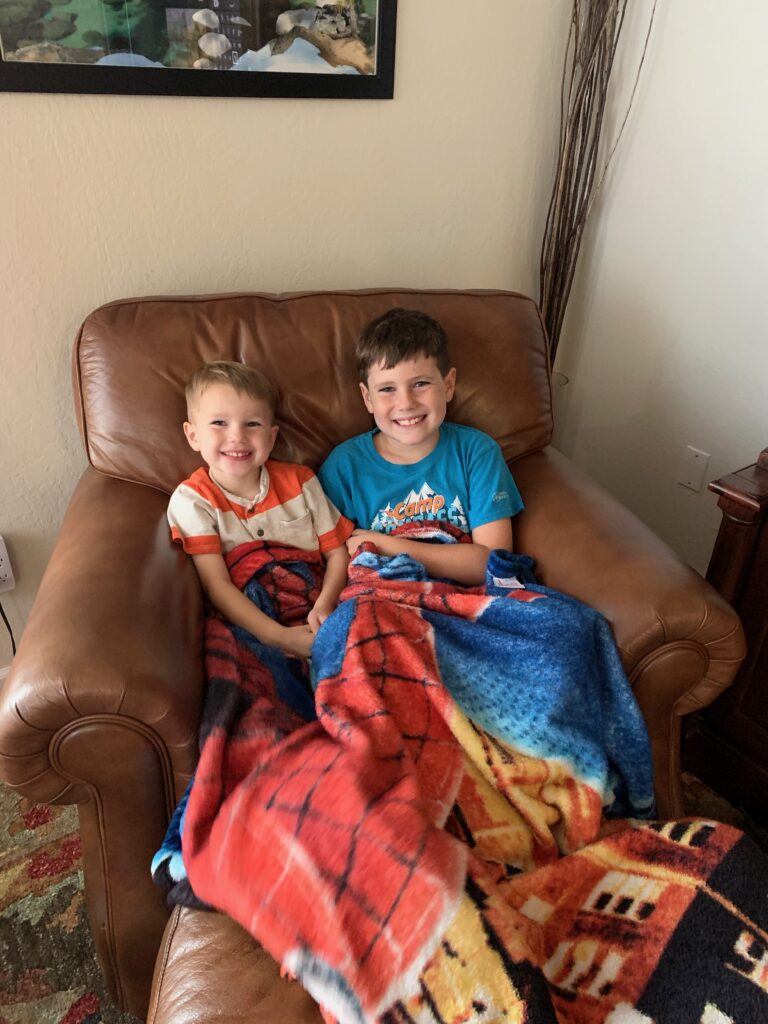 We went hiking near our place and it was SO nice to be out in nature! We explored and tried to figure out the hiking path from a hiking app, lol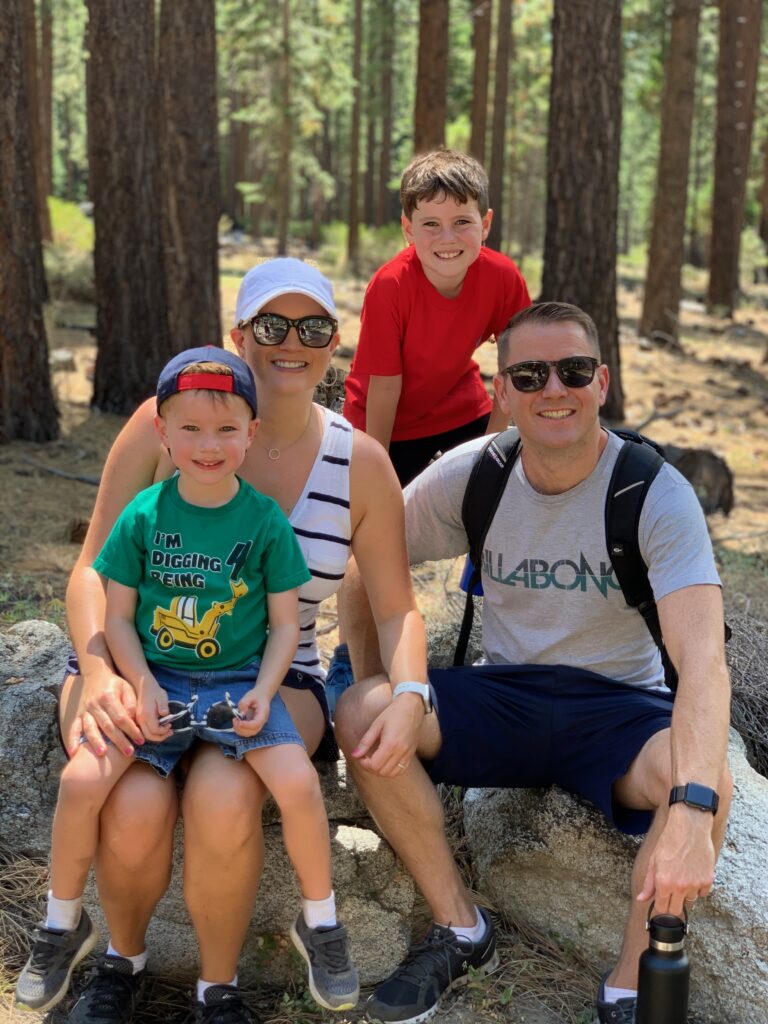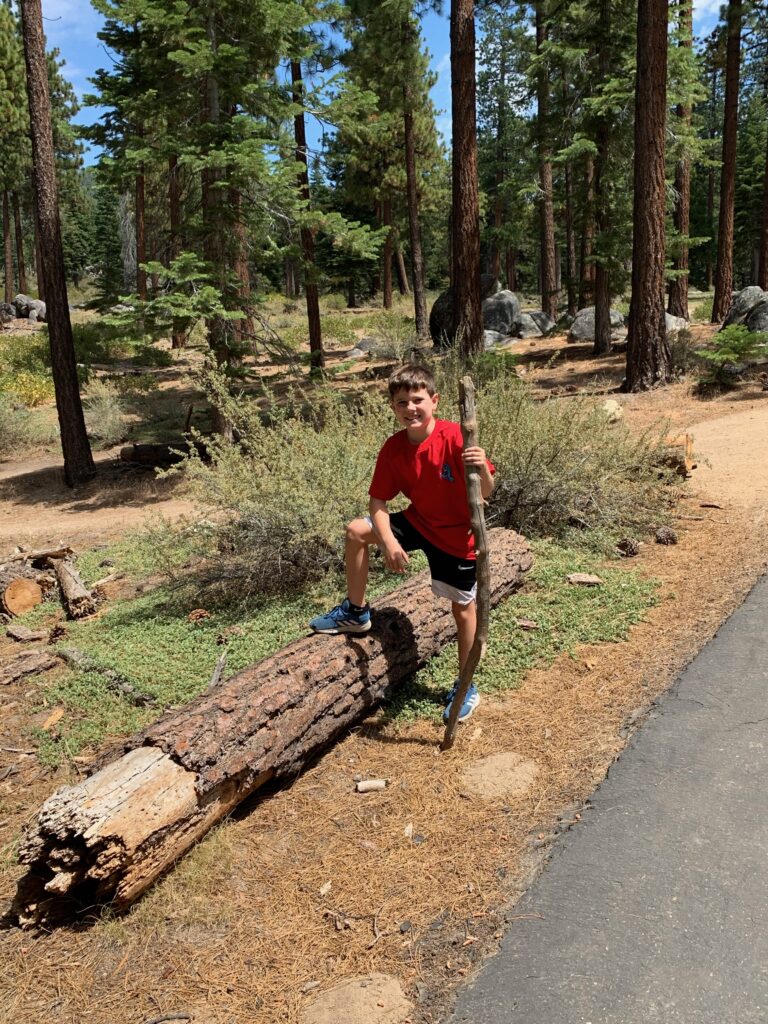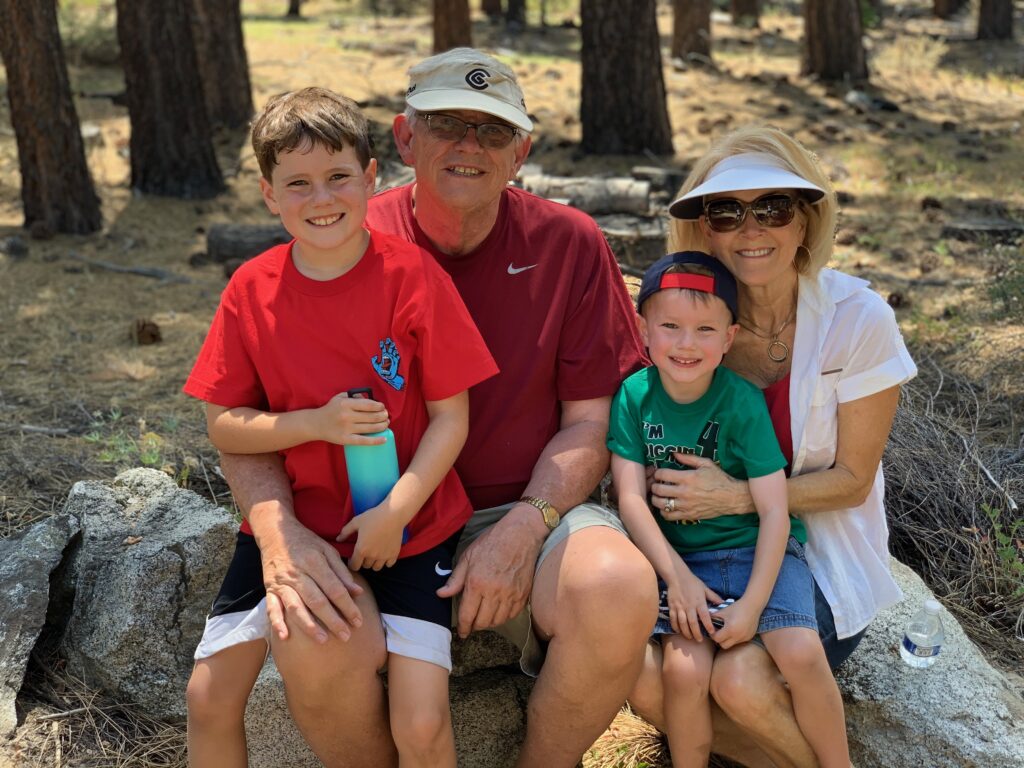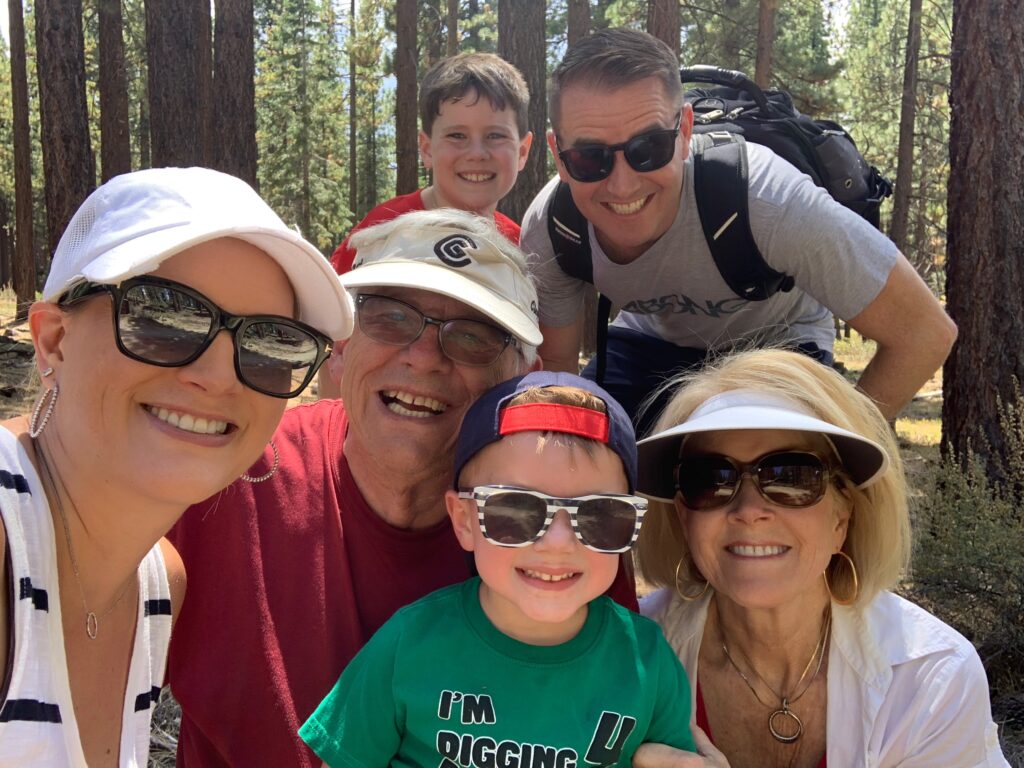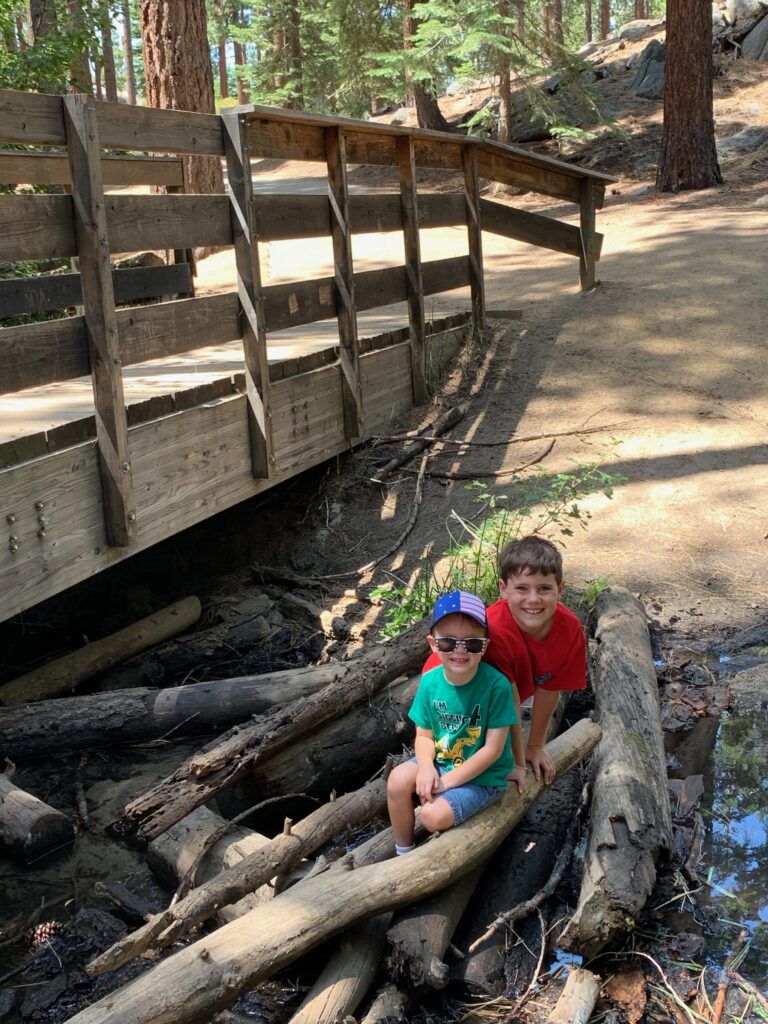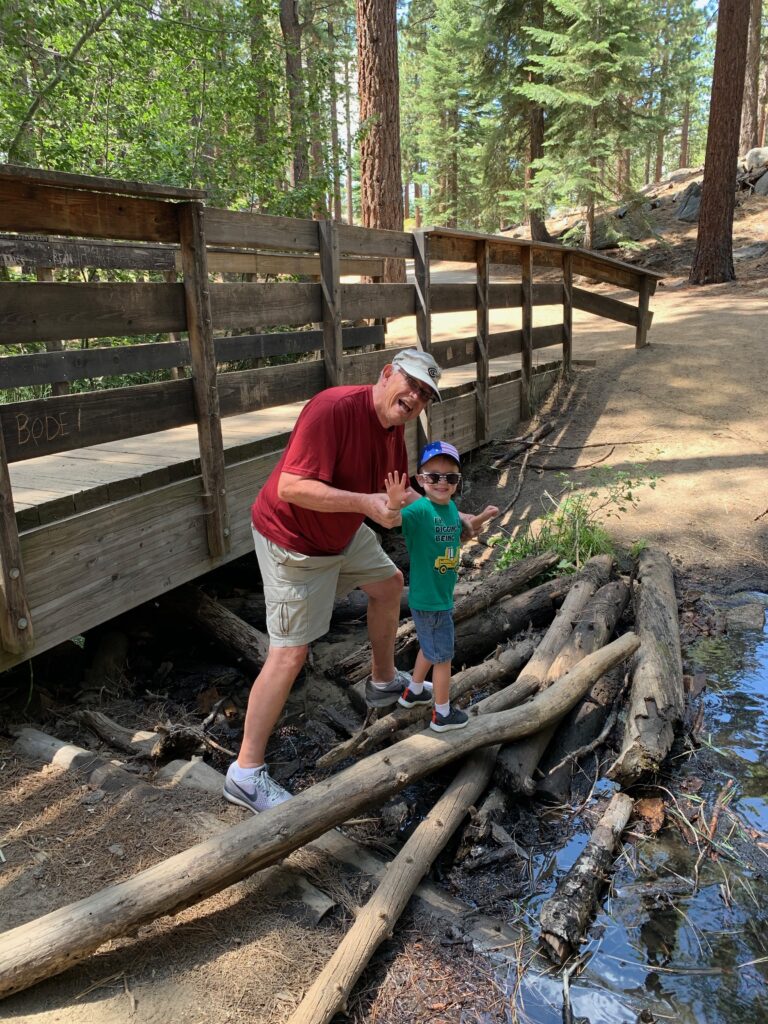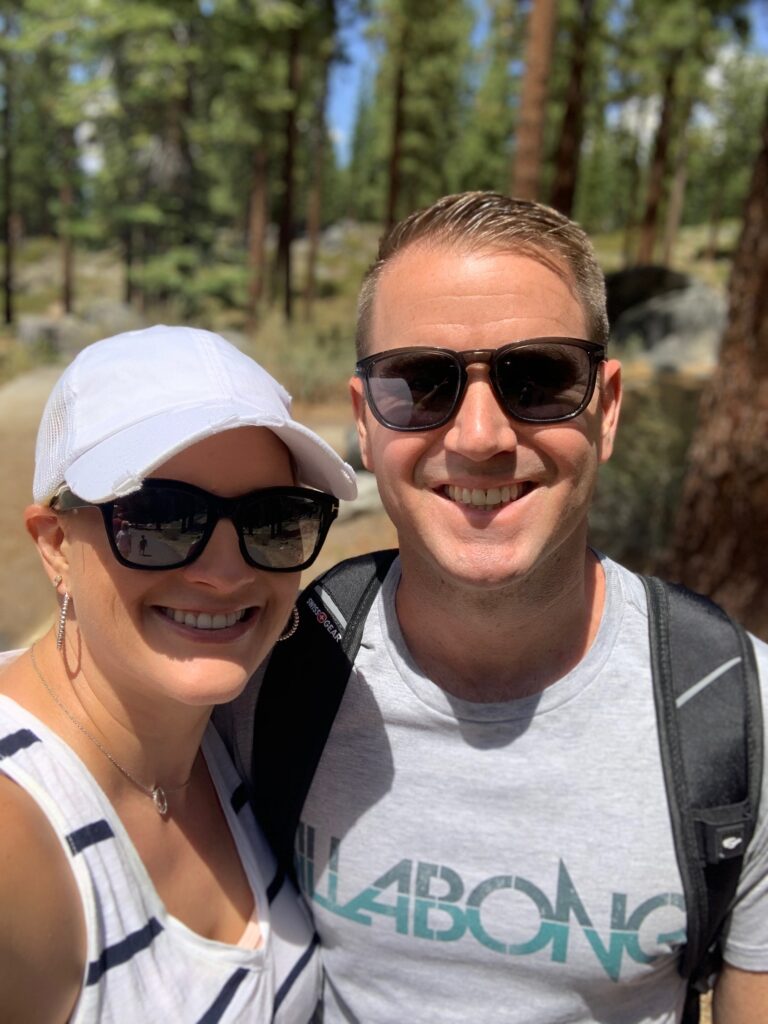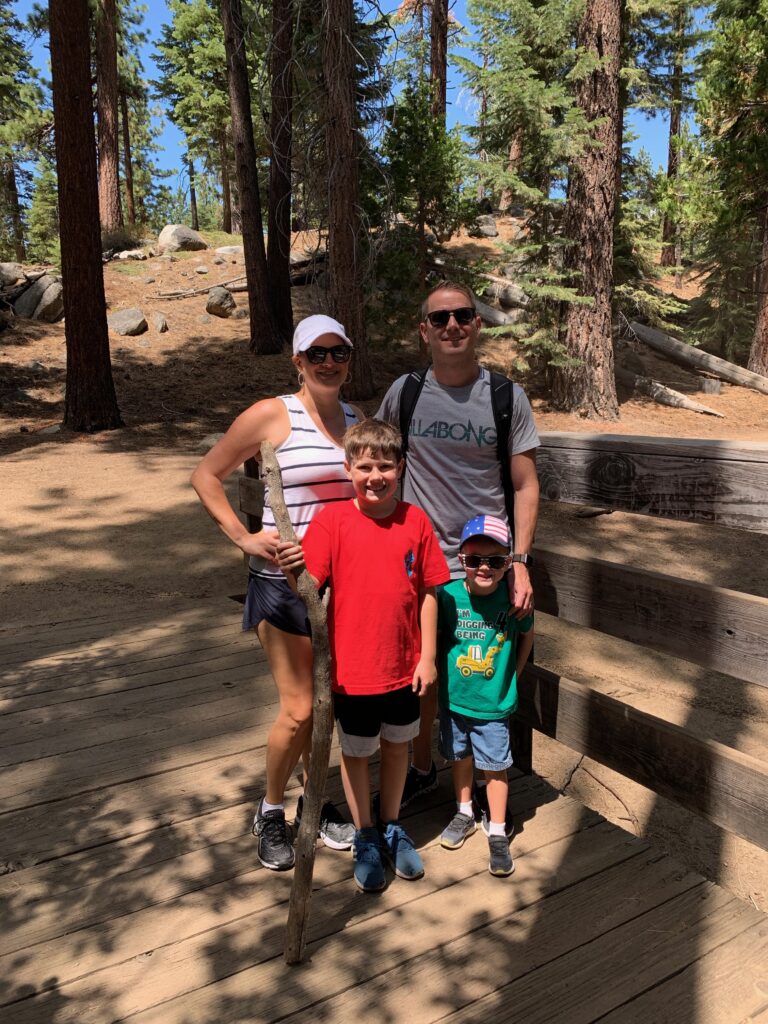 We wanted to have some fun out on the water so we headed to a near by beach with water rentals.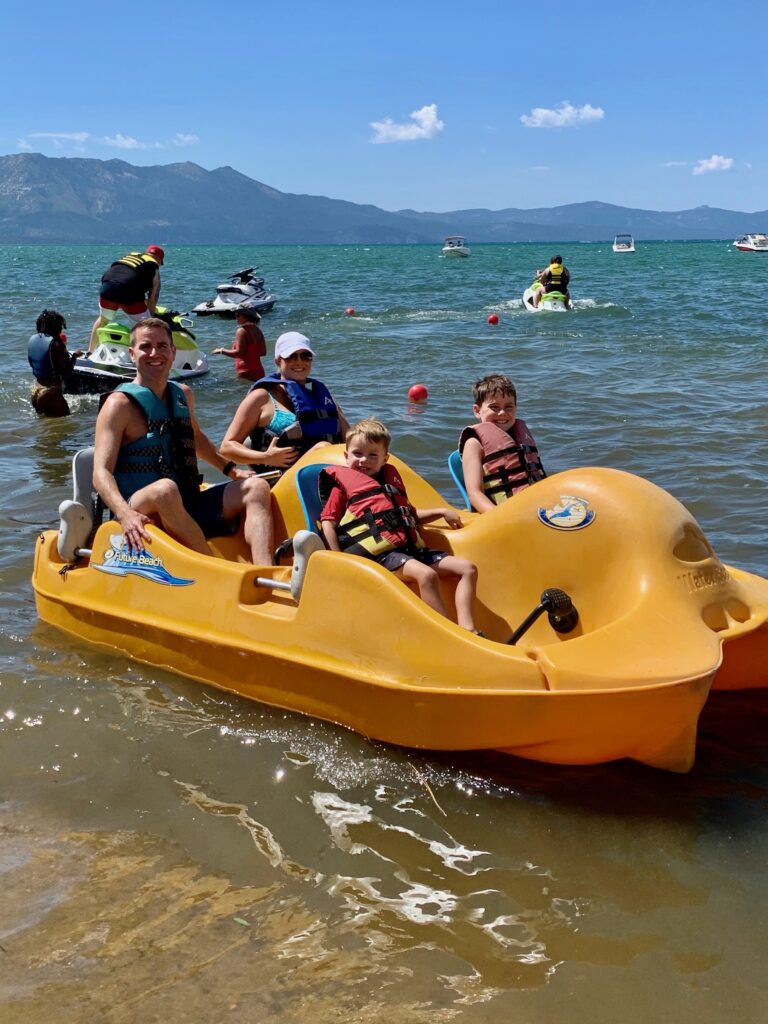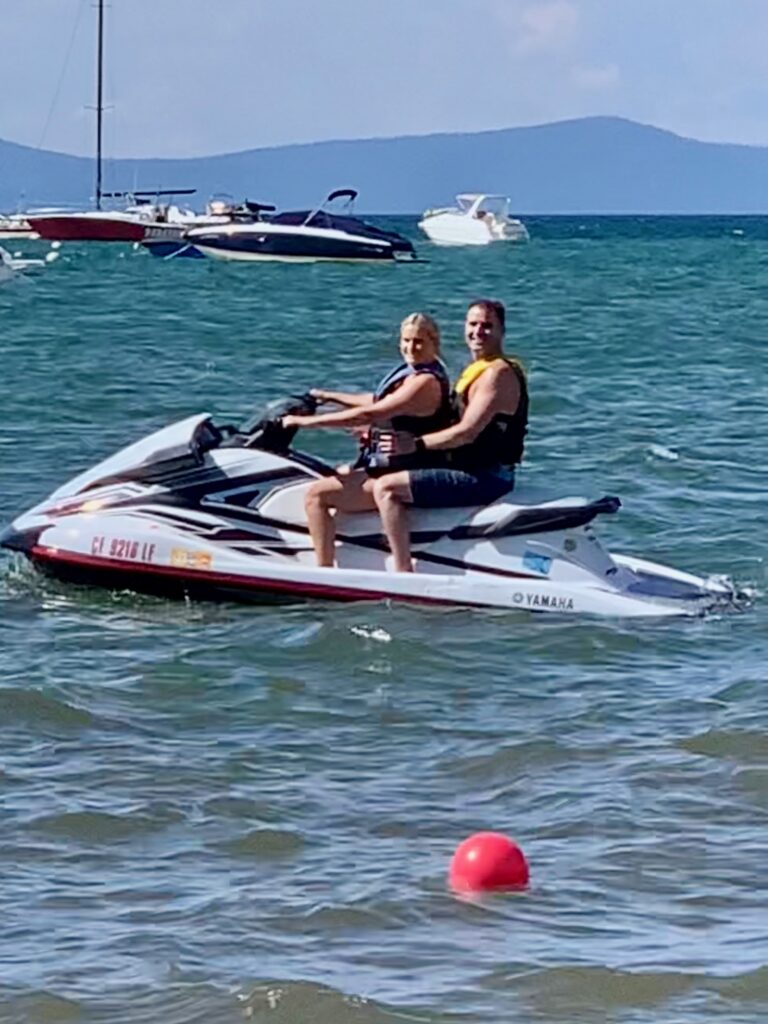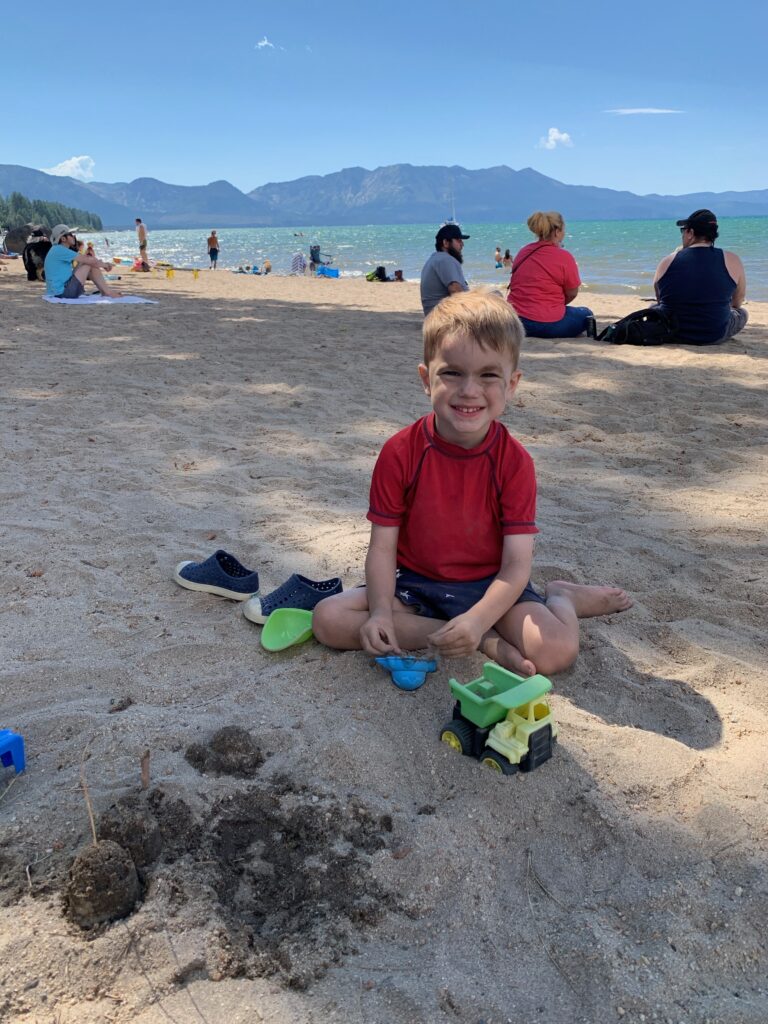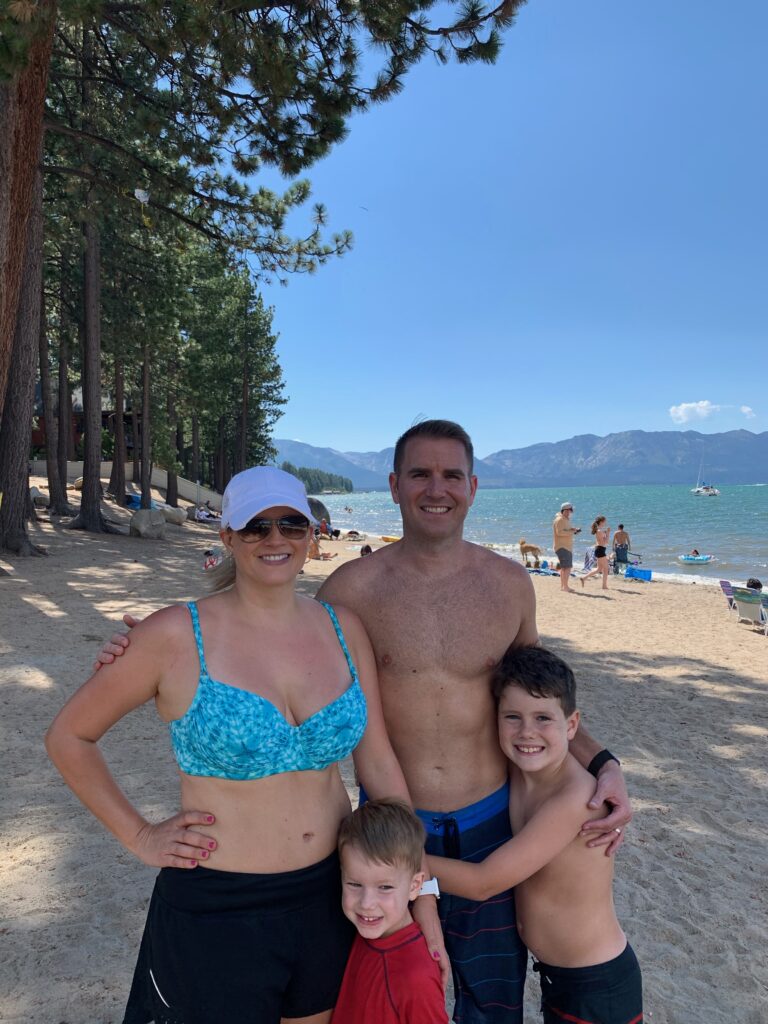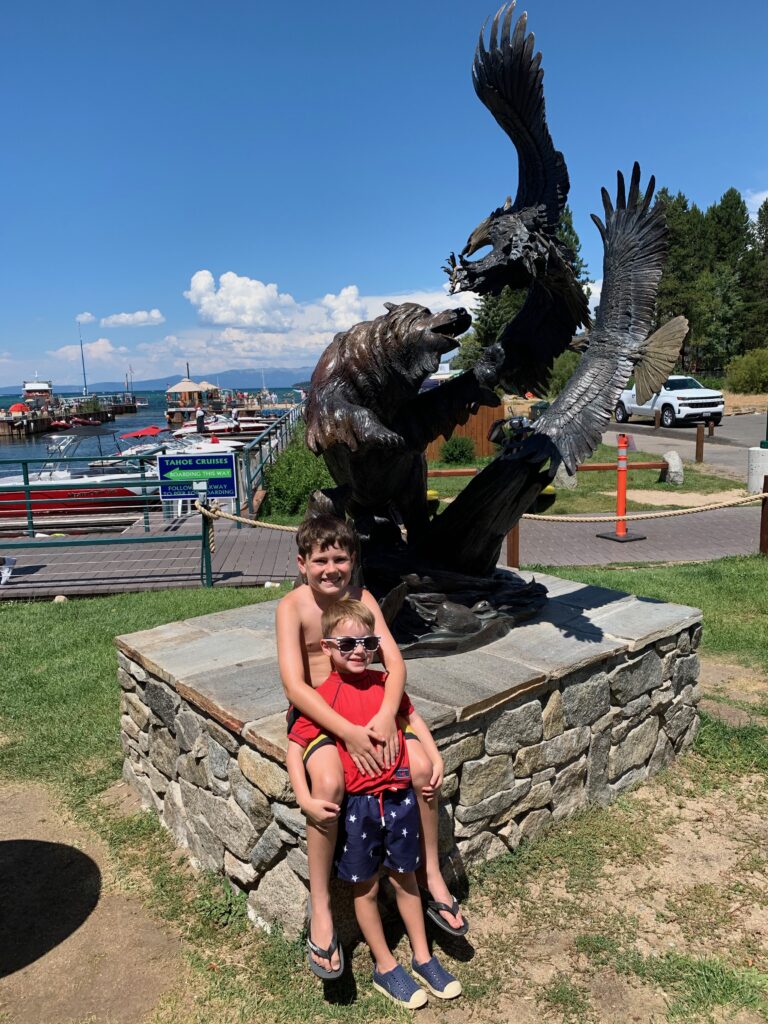 On our last day we scheduled to go down the Truckee River in river rafts. It's a tame river so it's fine to go on with young children. It's about a 2-3 hour ride down the river, it depends on how long you stop for. The lake is mostly 2-3 feet deep. We loved it!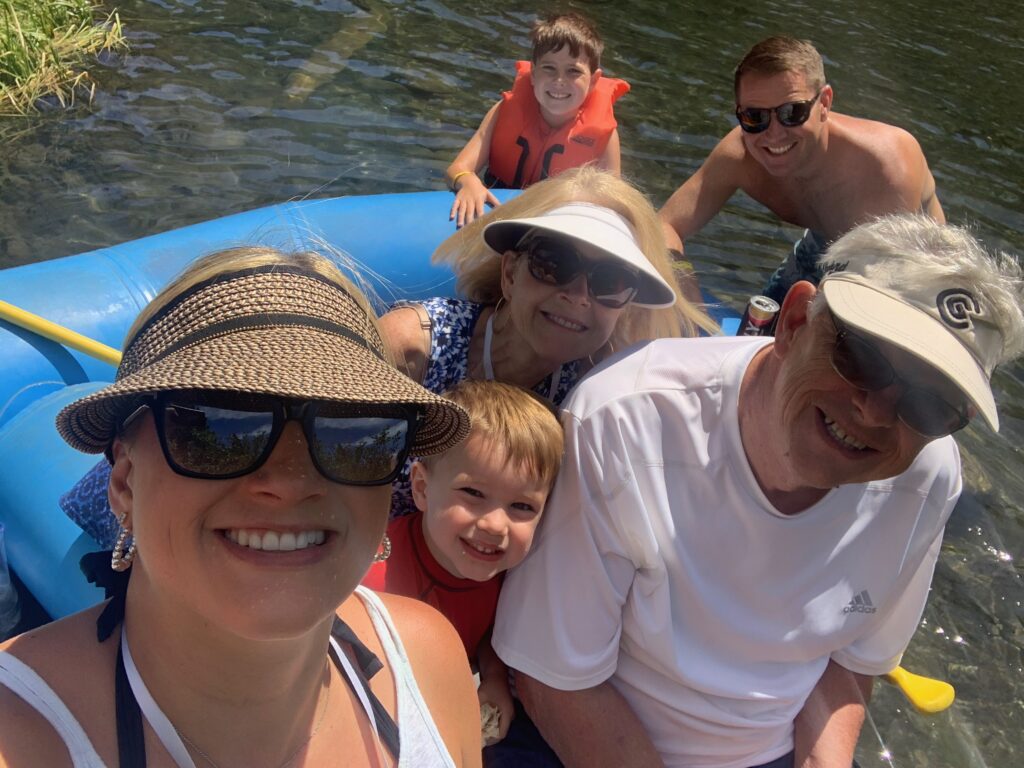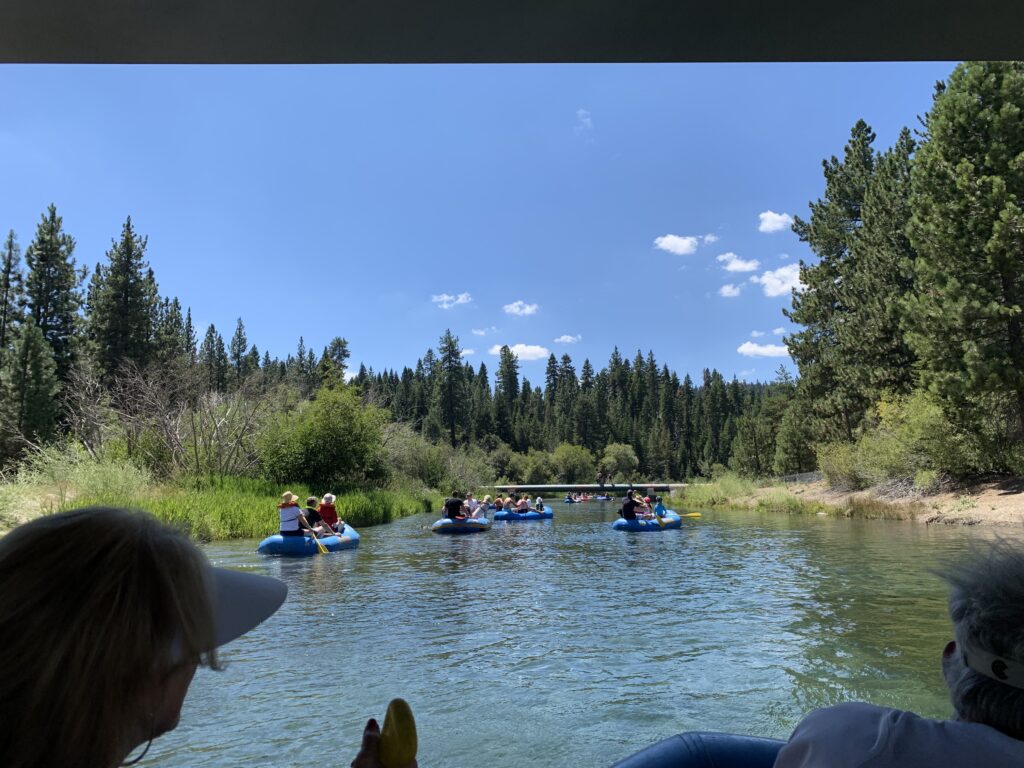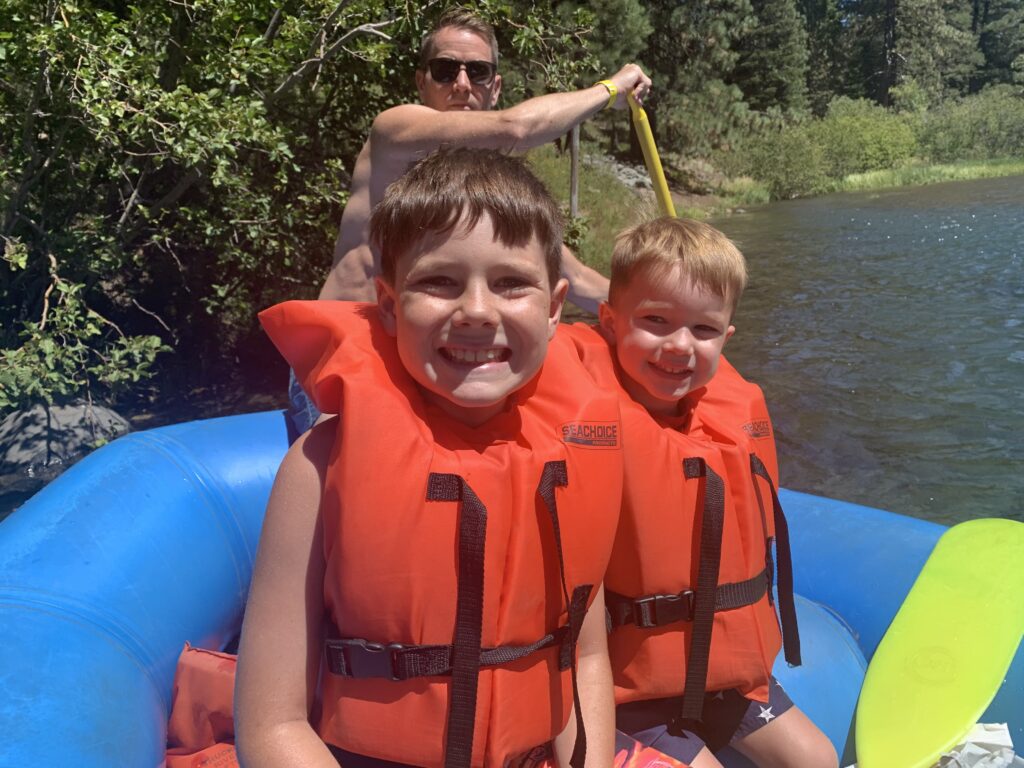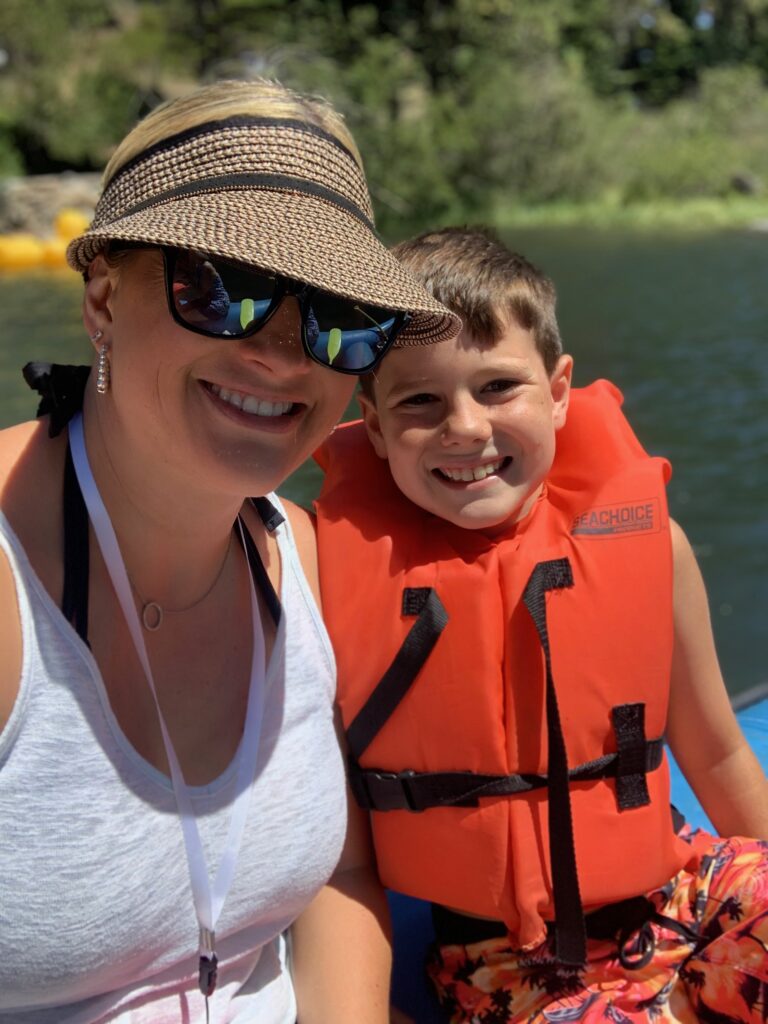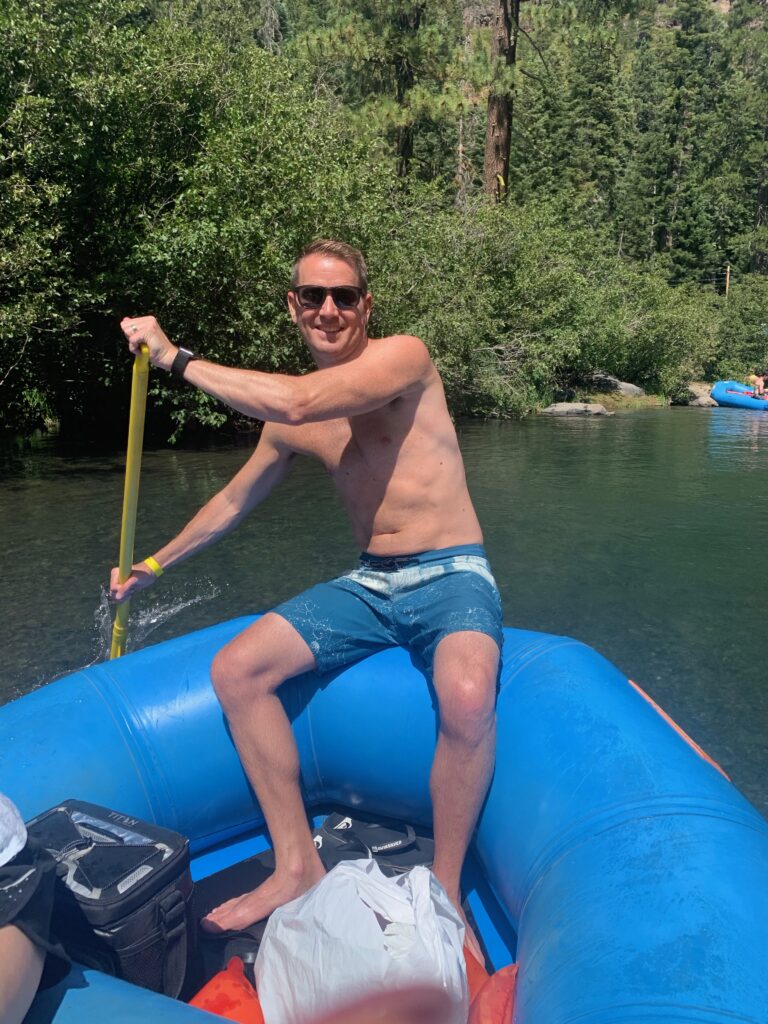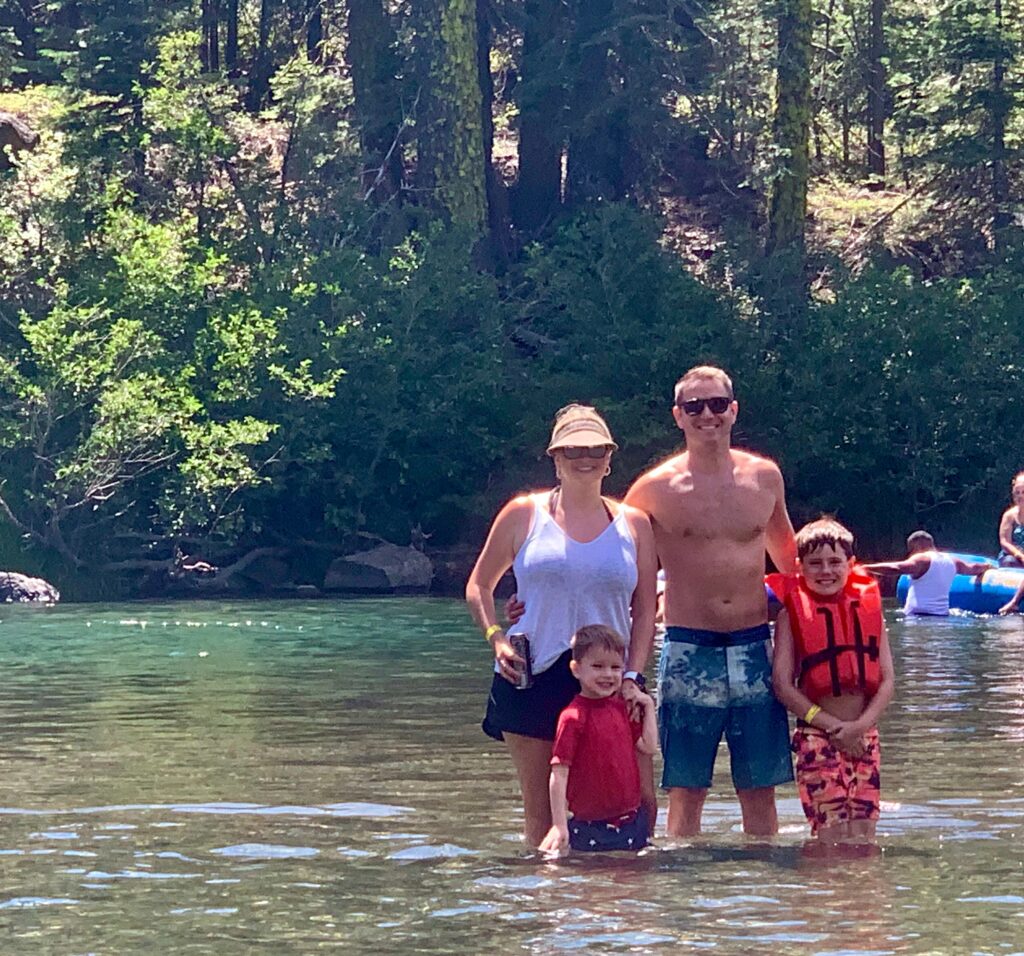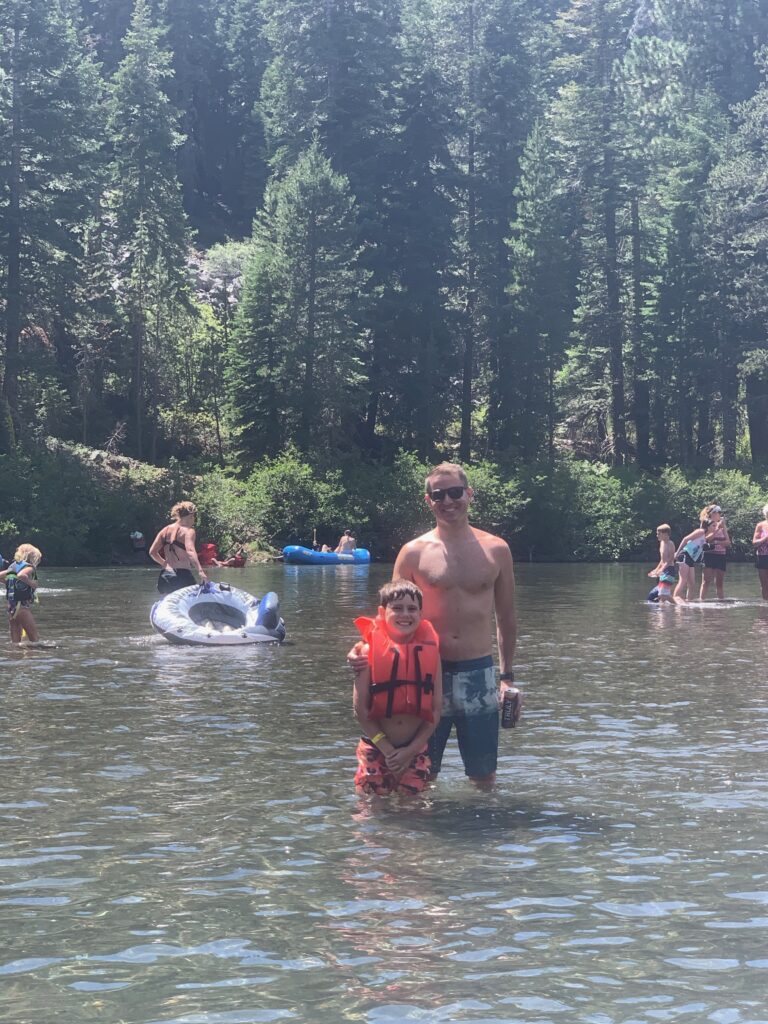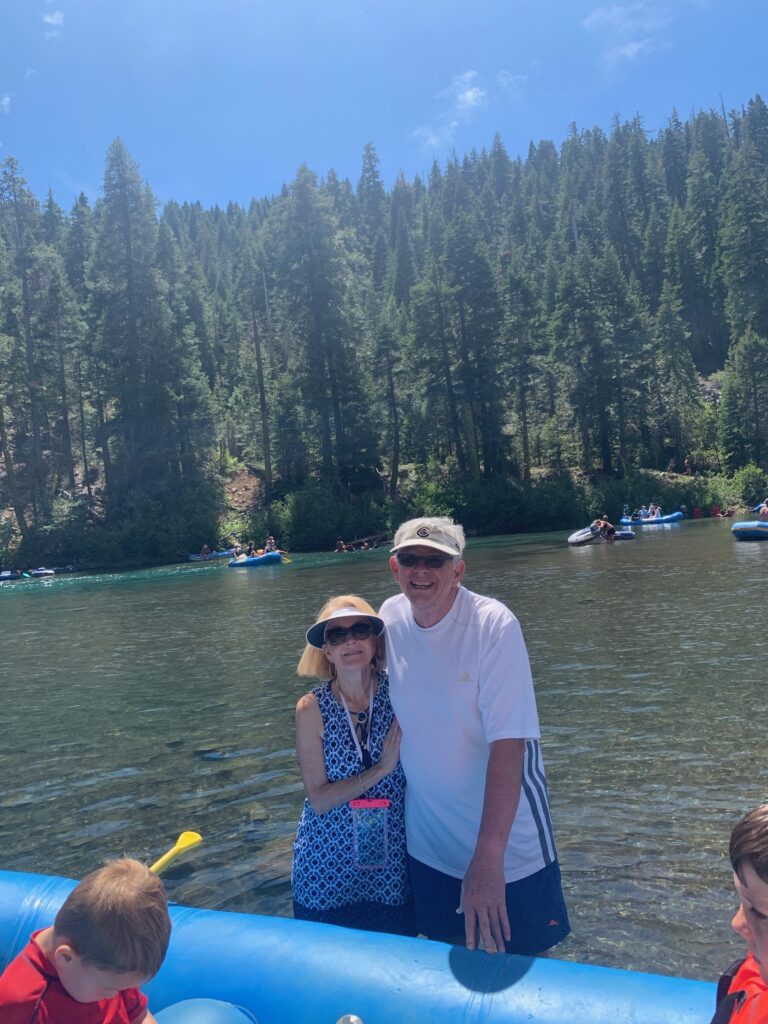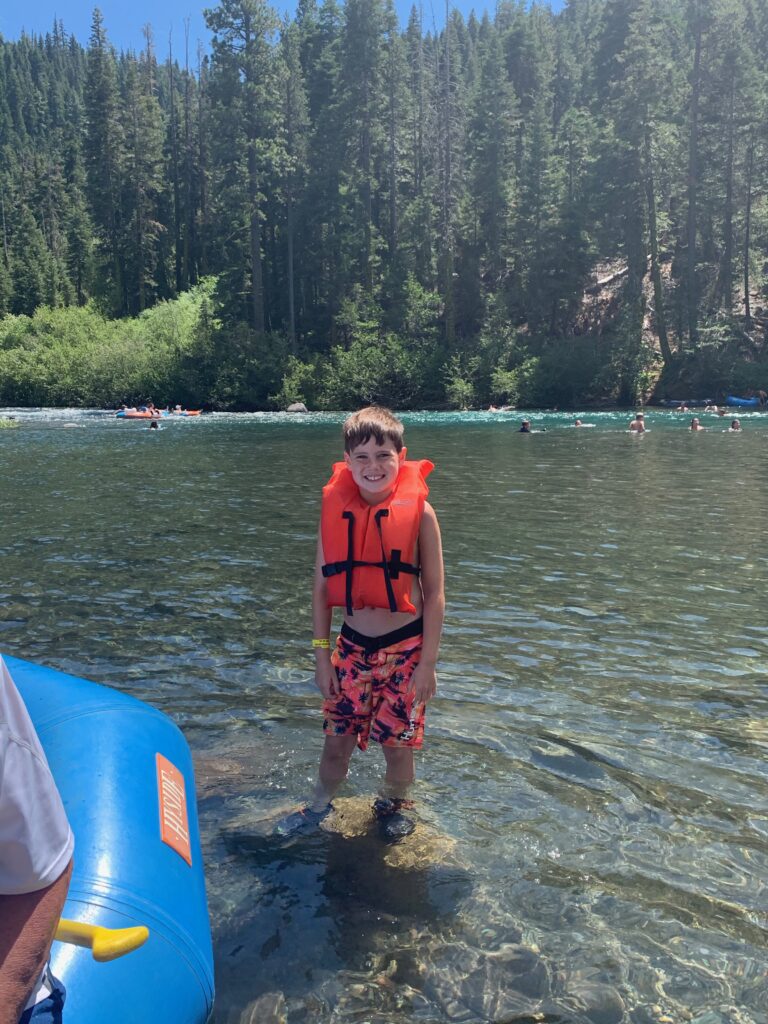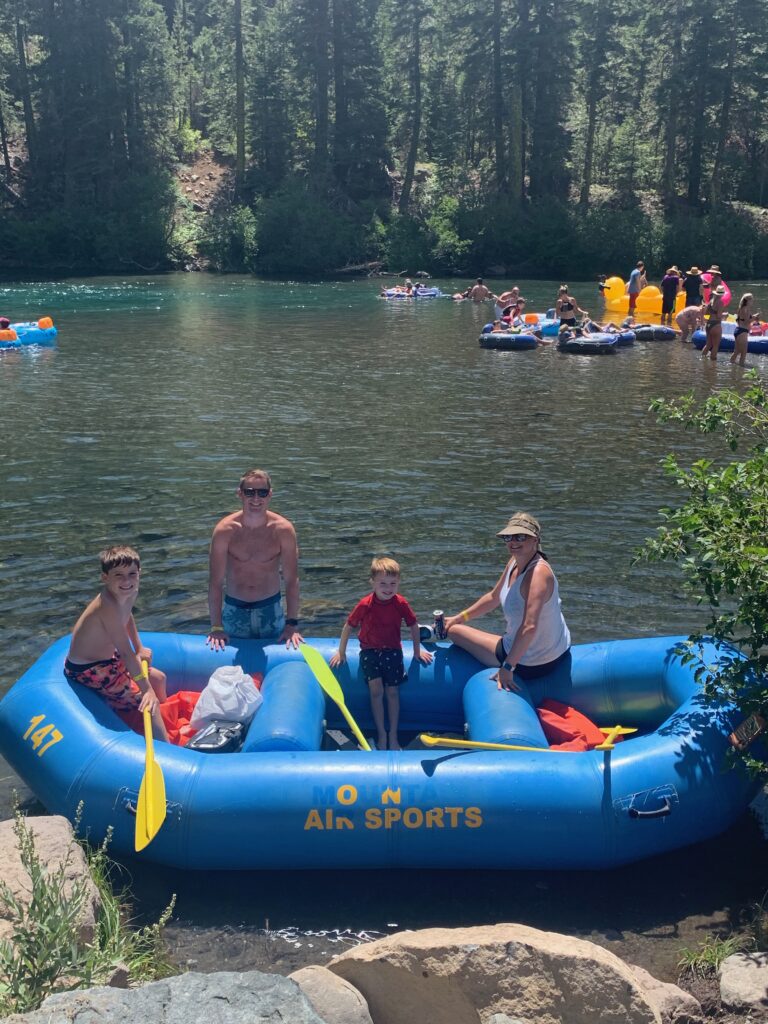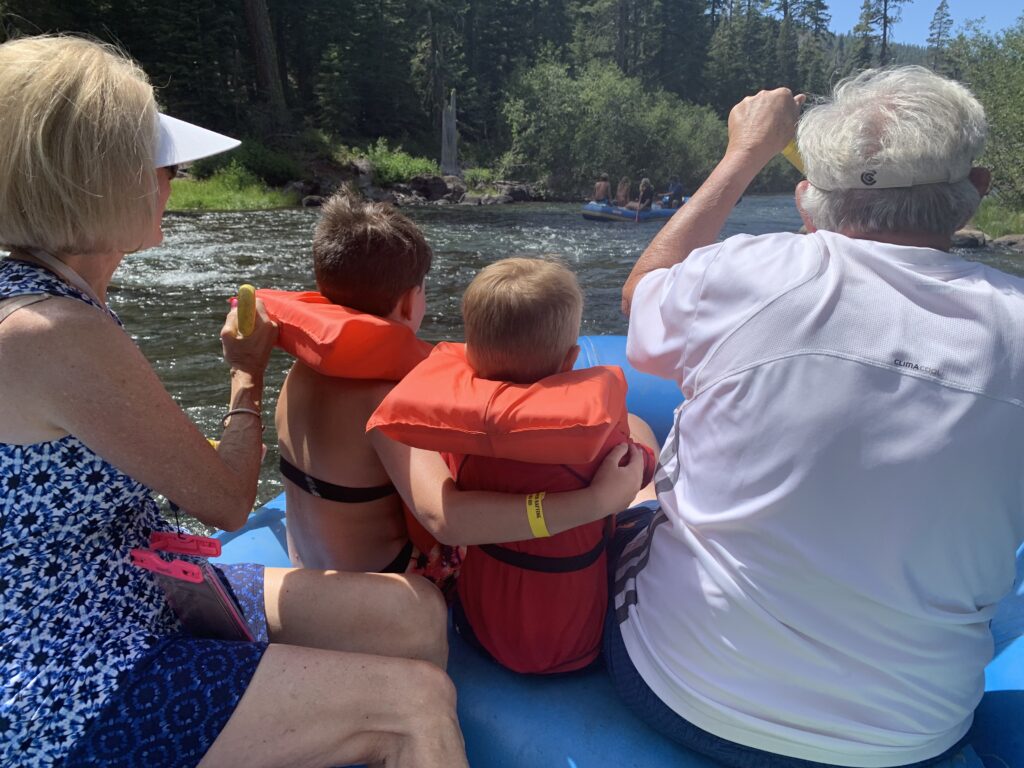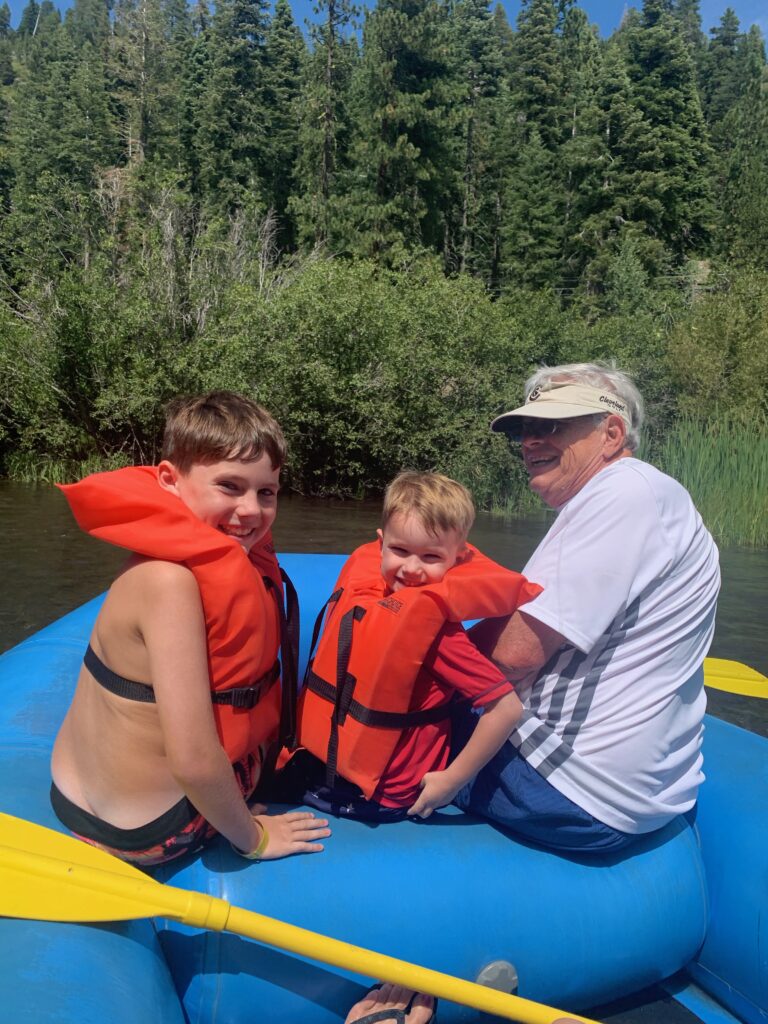 After the rapids, we went to visit with my friend Shannon that I went to UofA with and we were in Pi Phi sorority together too. I haven't seen her in 5 years since we went to her wedding in Lake Tahoe and it was so nice to visit and meet her daughter, McKenna.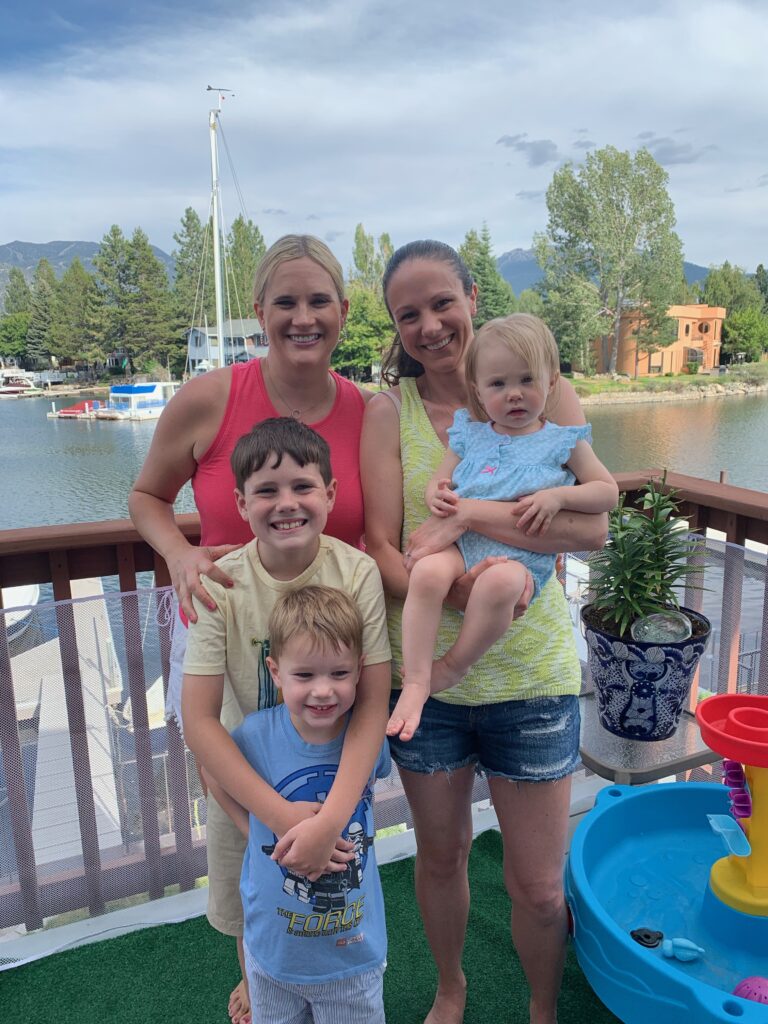 Afterwards, we went out to dinner to Sonney's BBQ Shack for some awesome BBQ!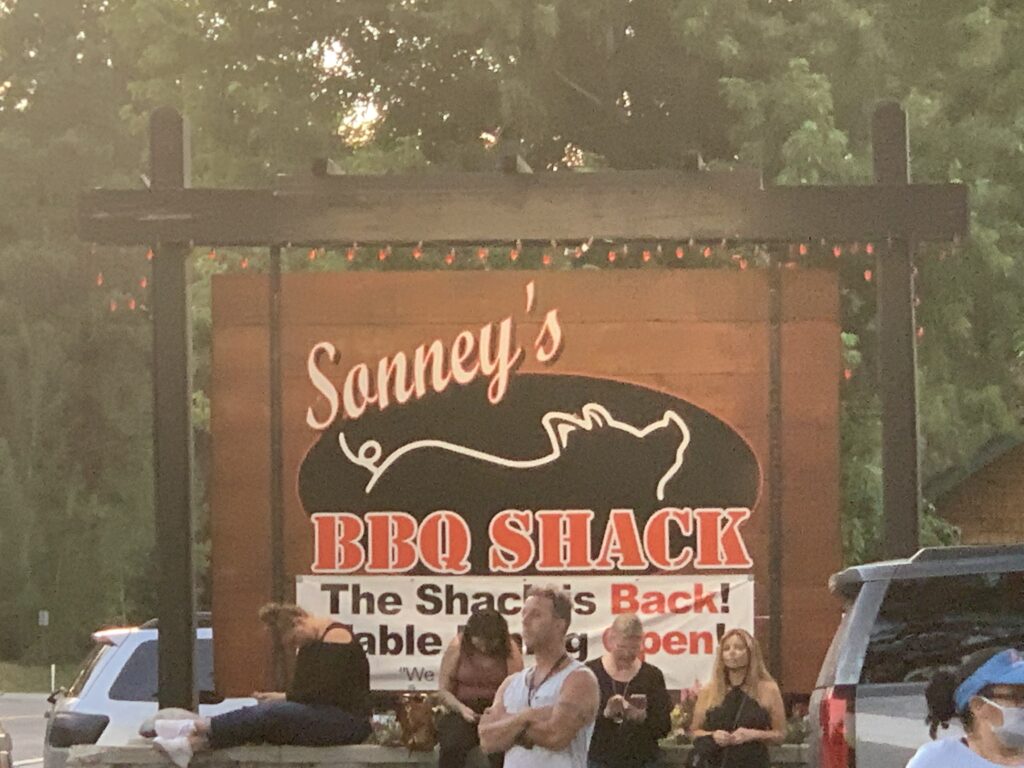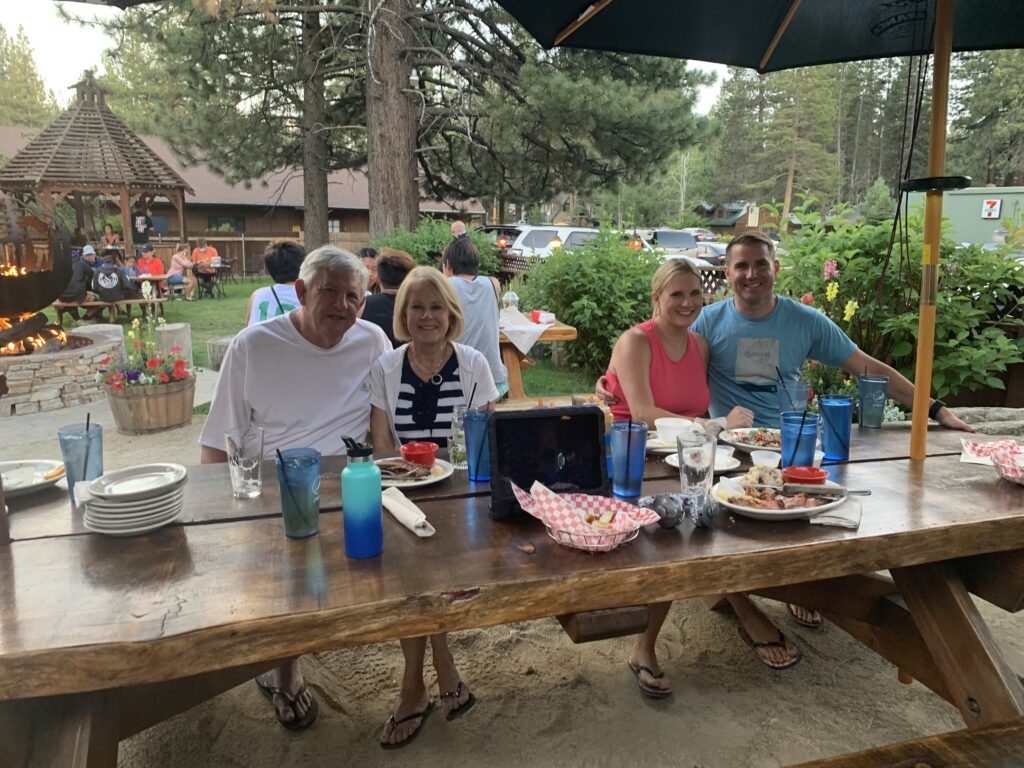 They had this cool outside fire going…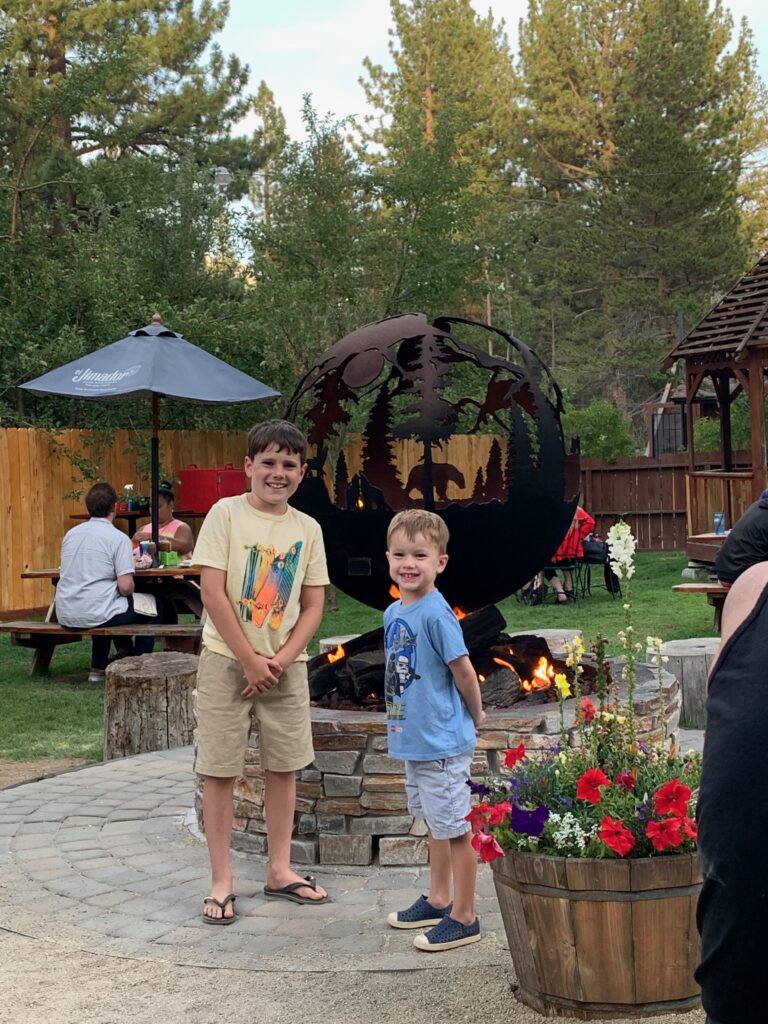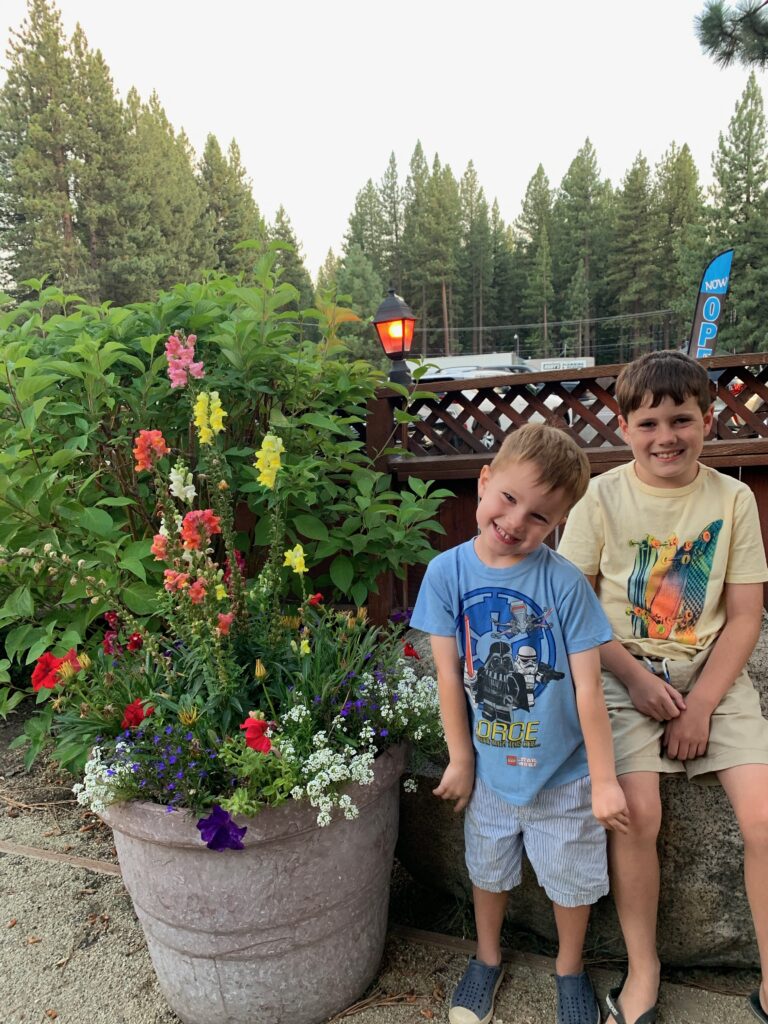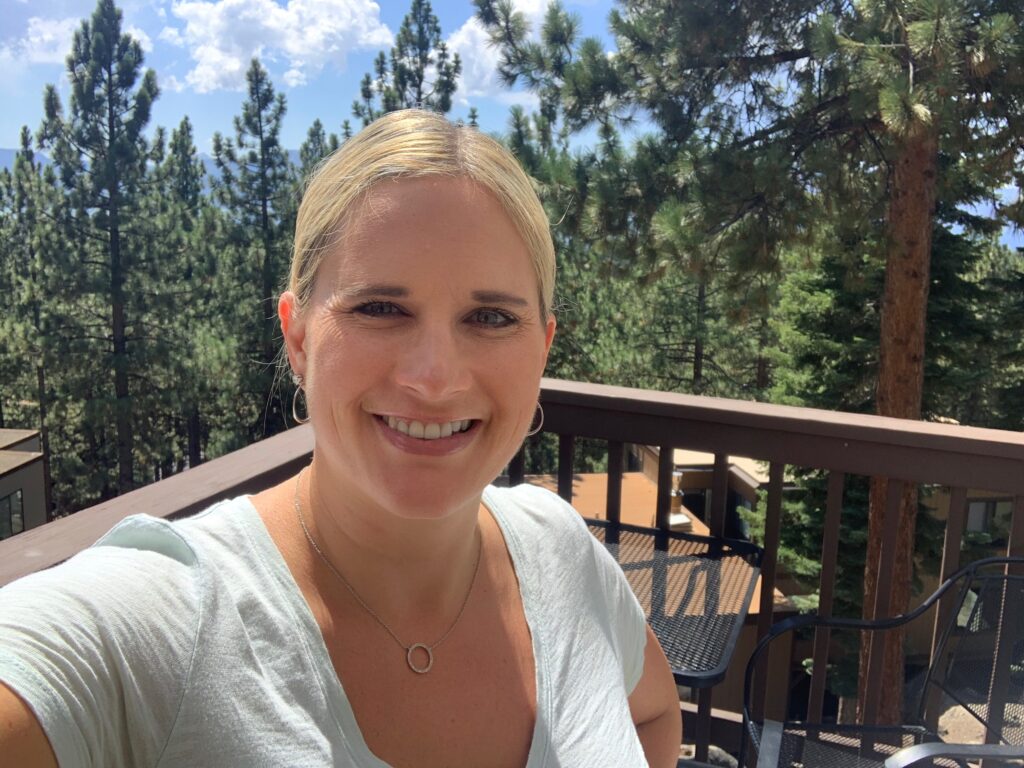 Thank you Lake Tahoe for an awesome time full of adventures, beautiful scenery and yummy food!