Hip, Hip, Hurray, it's Friday!
Today I'm linking up with A Little Bit of Everything Blog and Momfessionals, two of my favorite bloggers for a Friday Favorites post!
We made it through the last full week of January and we are almost through the longest month of the year, thank goodness!
We had a good week, let's take a look at our FAVE moments!
Breakfast Skillet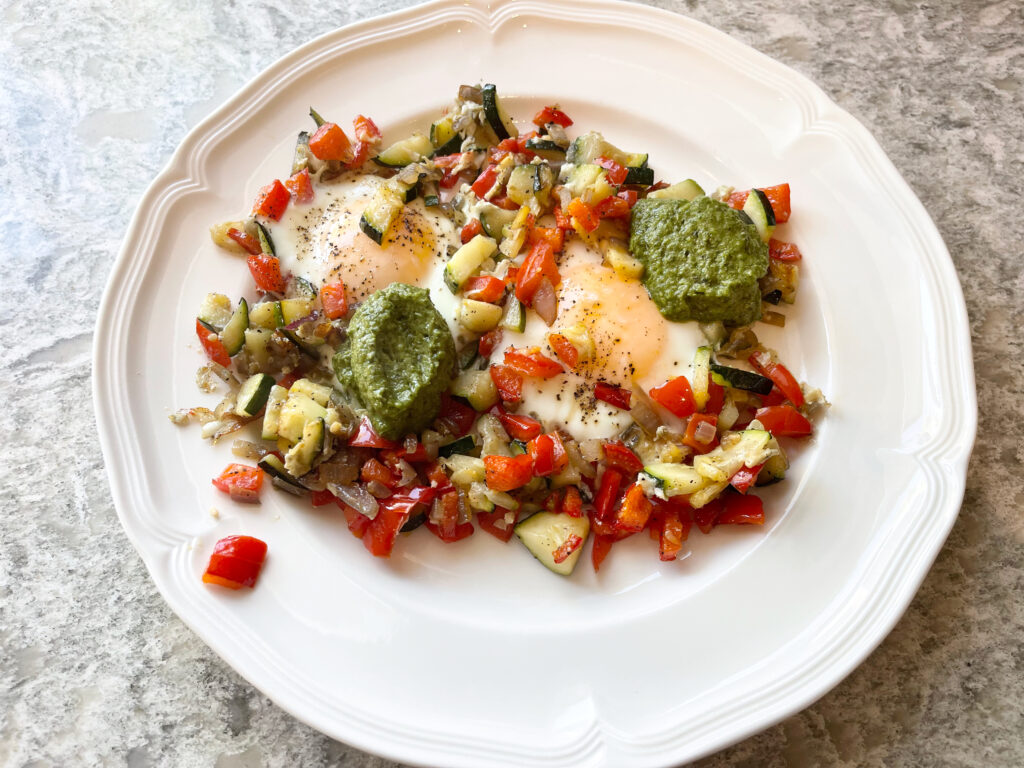 I've been changing up what I eat for breakfast as I'm following the FWTFL menu more closely. This skillet was so yummy!
Ingredients:
Dice up 1/2 a red bell pepper
1/3 of a zucchini
1/4 cup of red onion
garlic minced 1 tsp
2 eggs
fresh pesto 2 tbsp
Preheat oven to 375. Saute in an oven-safe pan with a little EVOO and S & P, then add in minced garlic. Create a well within the veggie mixture and crack two eggs into the pan. Pop it in the oven for 10 minutes. Then top with 2 tbsp of pesto, it was delicious!
Cooking with Tyler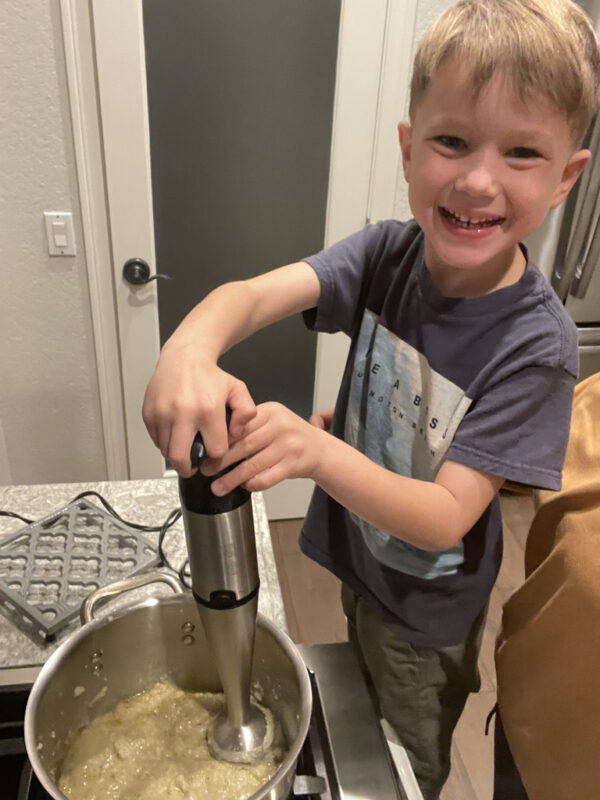 Tyler helped me out on Sunday when I was making a soup. He thought this hand-held blender was so cool!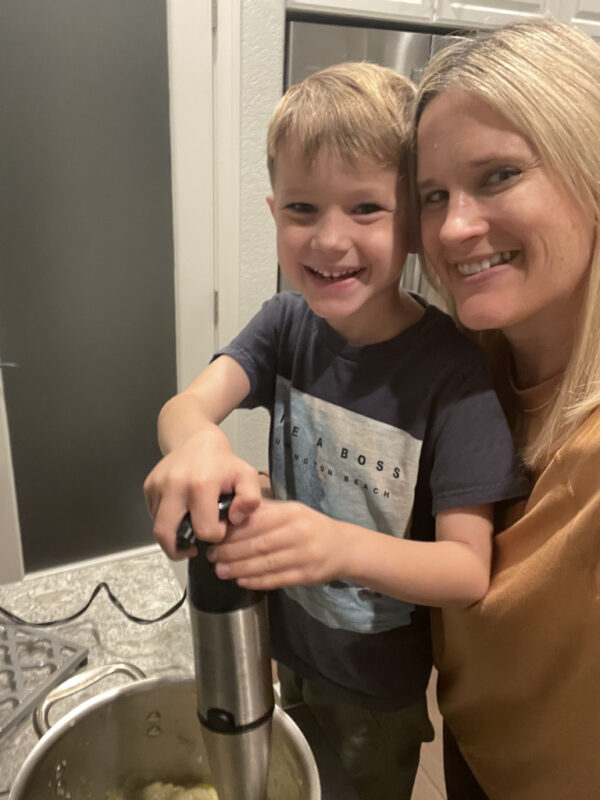 Hanging out with my mini chef is always a FAVORITE!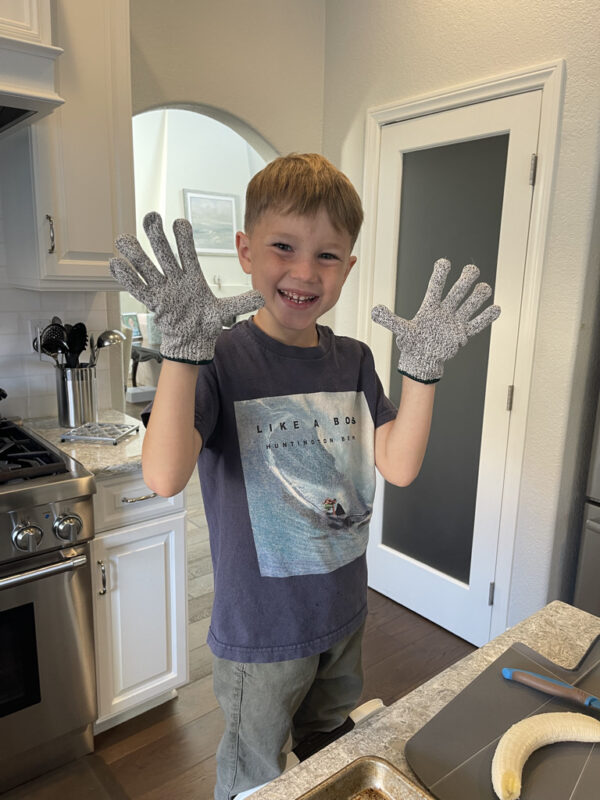 I'm teaching Tyler skills in the kitchen and that includes cutting with kitchen knifes. I admit I was very timid of letting him use the new knives Santa got him for Christmas, lol A friend mentioned to me getting protective gloves to wear and they work great. He can't cut himself while wearing these gloves. Theses gloves are a FAVORITE because I can relax a little bit now knowing his cute hands are safe!
Process of cleaning out Tyler's closet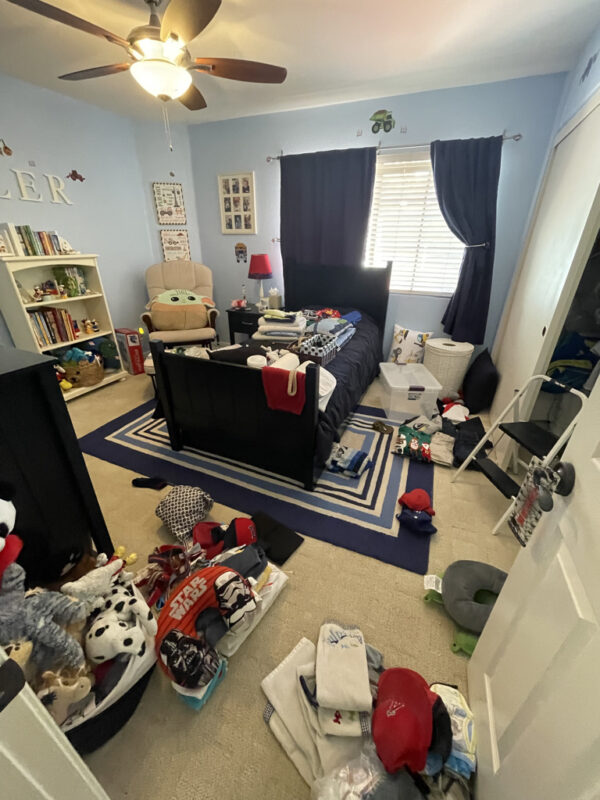 It always gets really messy before an area gets organized and looking good. I had been holding onto some baby items I wanted to keep in his closet. I finally got a plastic storage tub and stored those precious items away. I than made piles: donate, trash, items for my friend Megan and items for my friend Stephanie. They both have boys and I love passing down my favorite boy items to them.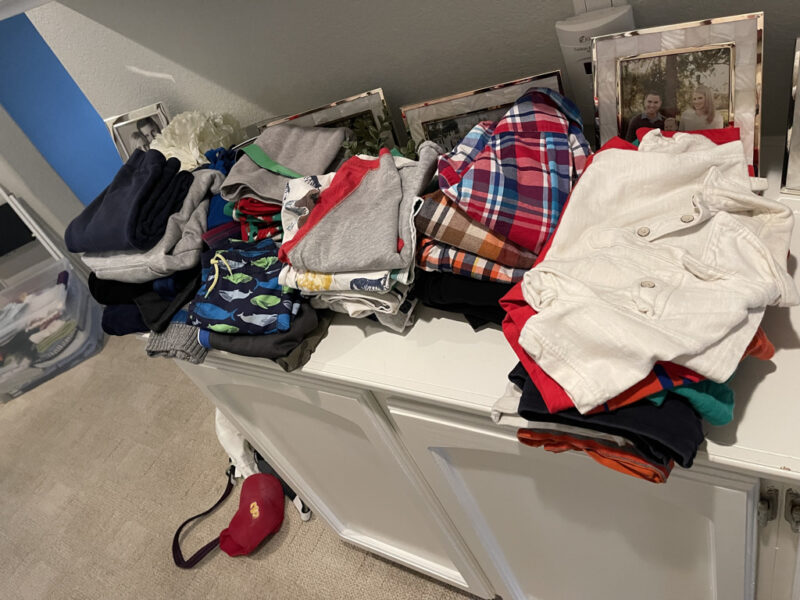 This pile was all for Megan. It can be very life giving to pass down kid items. It makes me happy and it makes their life easier.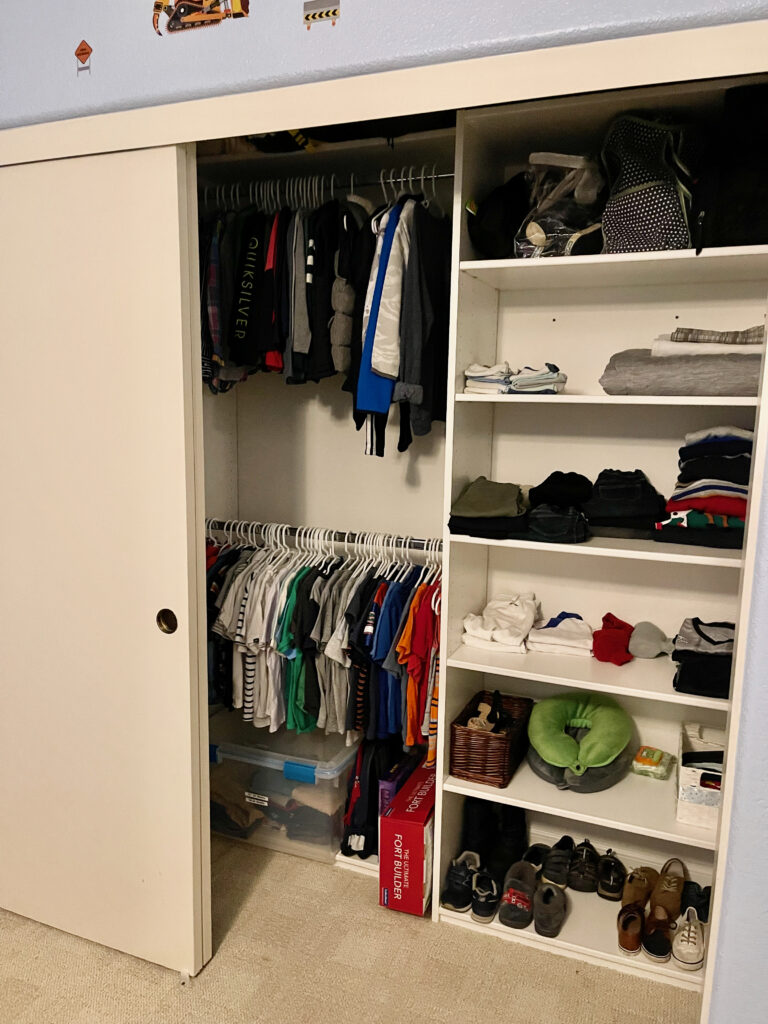 This space now makes me so happy and it's a FAVORITE when I accomplish a dreaded task! I mean cleaning out your kids stuff is a unspoken constant chore us mamas have and not to mention very time consuming. But when it's done, it gives you all the happy feels!
Weekend Happies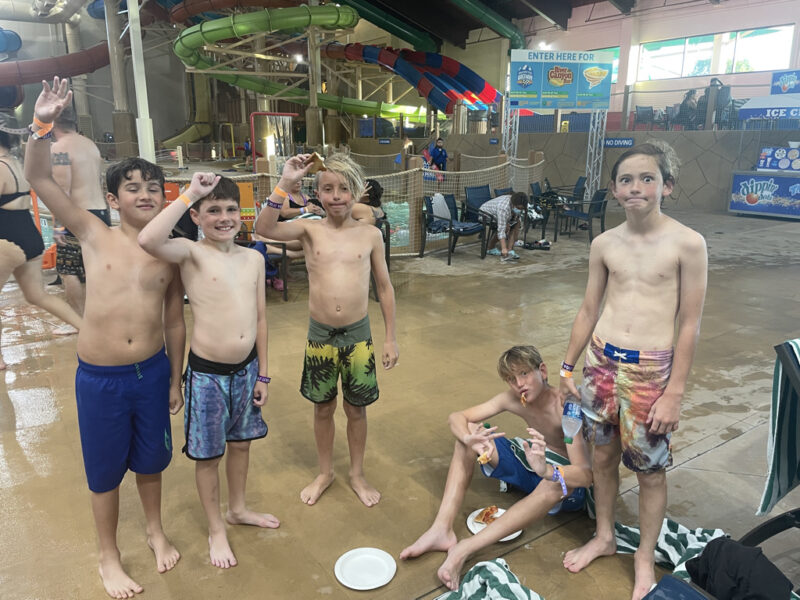 Luke got invited to go to Great Wolf Lodge with his buddy, Rylan to celebrate his 10th birthday. Luke had an amazing time and we were so happy he made it because we had to jump through a lot of hoops to get him a negative covid test result within the difficult time frame that Great Wold required. That process was NOT a FAVE, but making the bday boy happy made it worth it.
Alone time with Tyler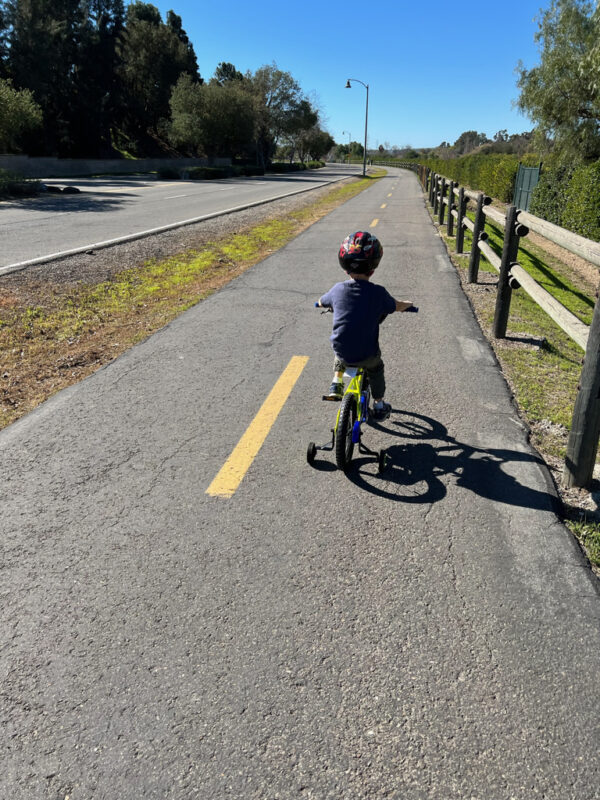 Saturday was perfect weather for a nice bike ride!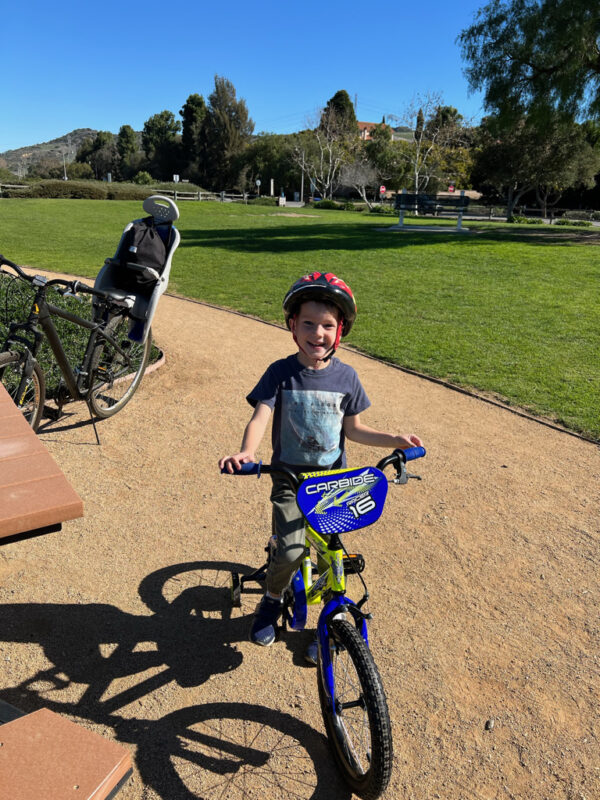 Tyler is working hard on improving his bike skills. Soon we can take his training wheels off and he can officially become a big boy with our neighborhood crew!
Family Lunch!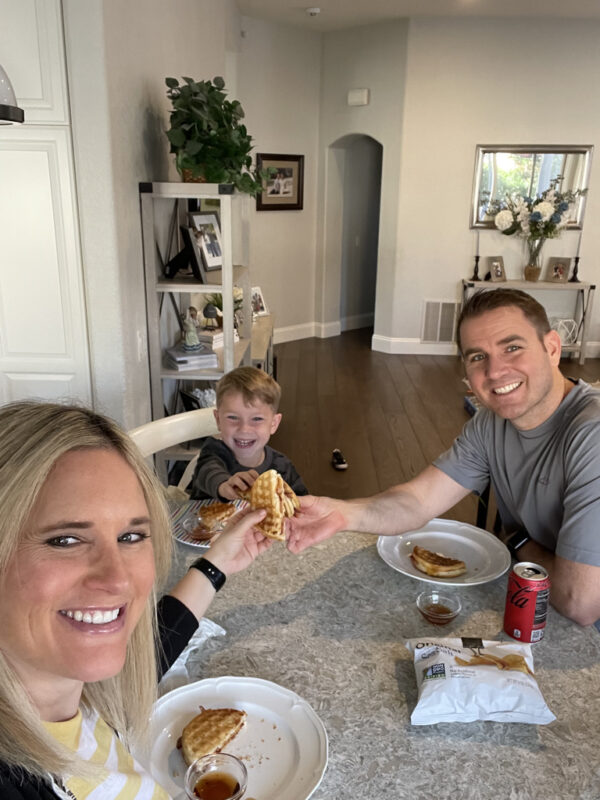 Tyler and I had our weekly cooking session in kitchen and we enjoyed his Bacon-Cheddar Wafflewich and banana chips! A post will be coming out soon.
Dinner Date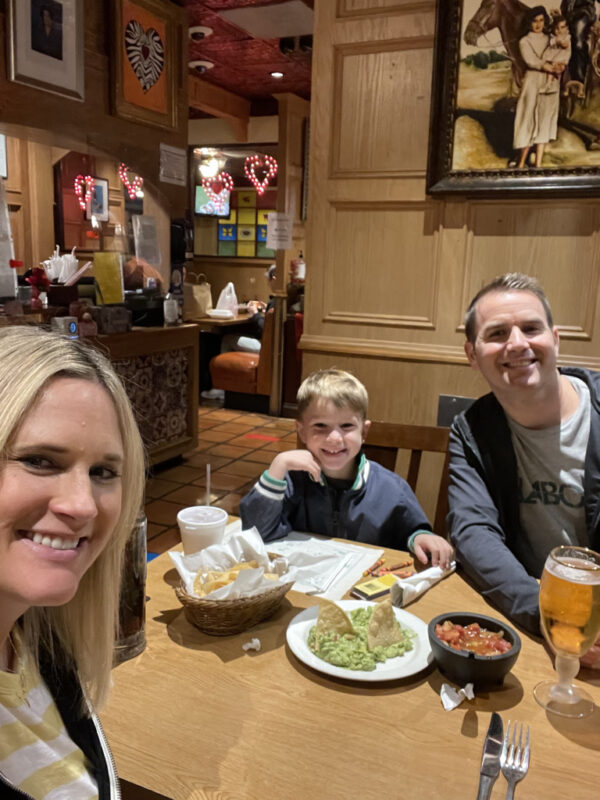 Tyler said he wanted to go to Mexico for dinner, lol! We went to our local Ricardo's for dinner and Tyler LOVED the guac! He is my dip man, give him some chips and dip and he's a happy man!
My posts from this past week: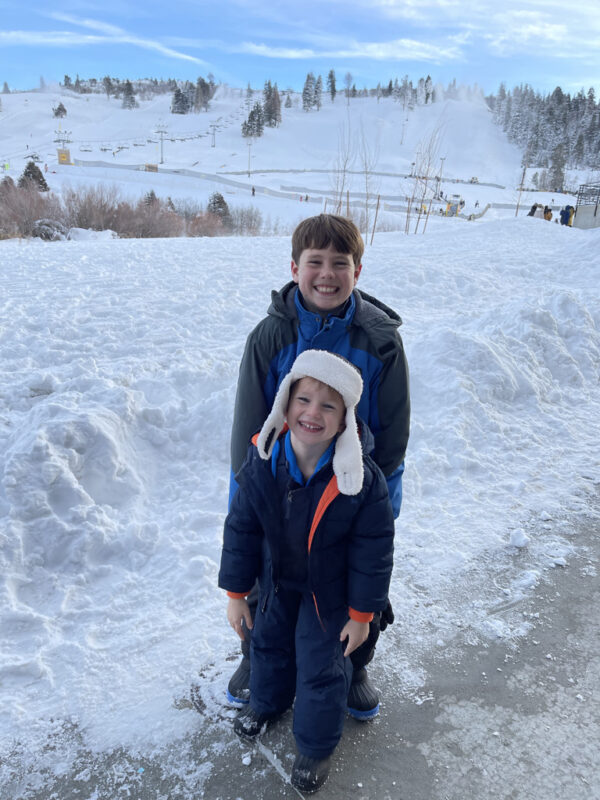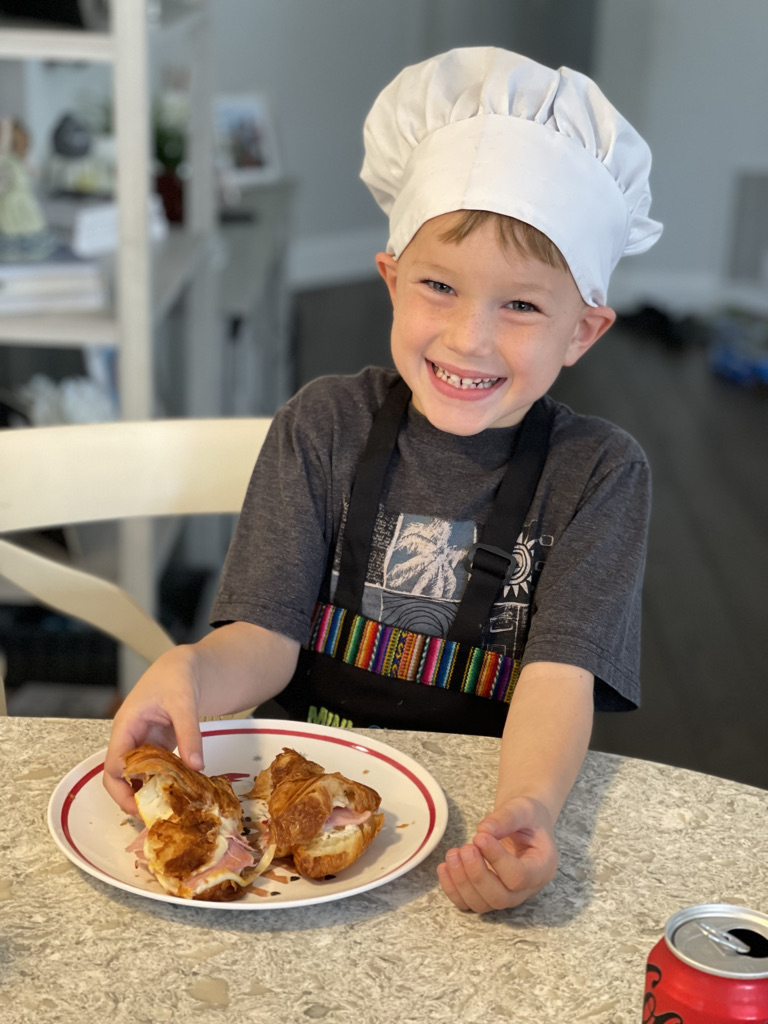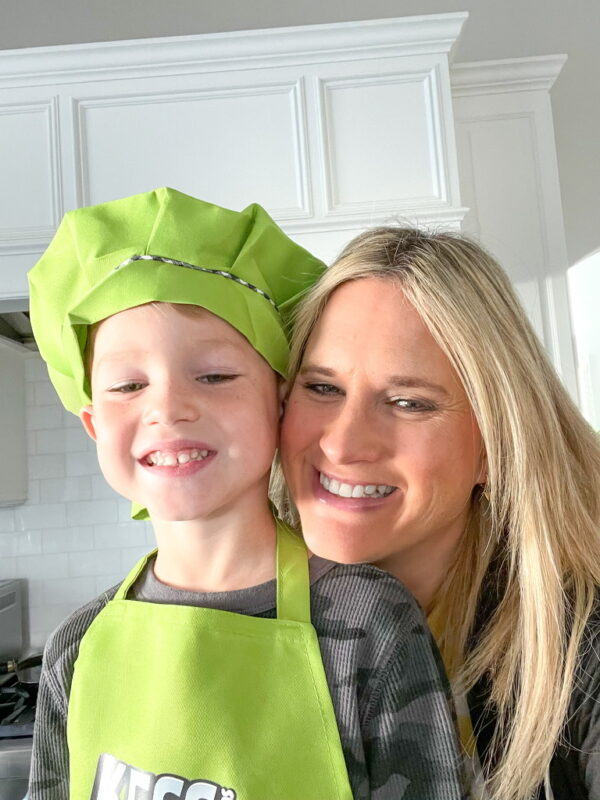 Have a great weekend, friends!
XO