In case you missed it, Utah Family Vacation Part 1
The fun continued as we celebrated NYE together. It was one memorable evening!
New Years Eve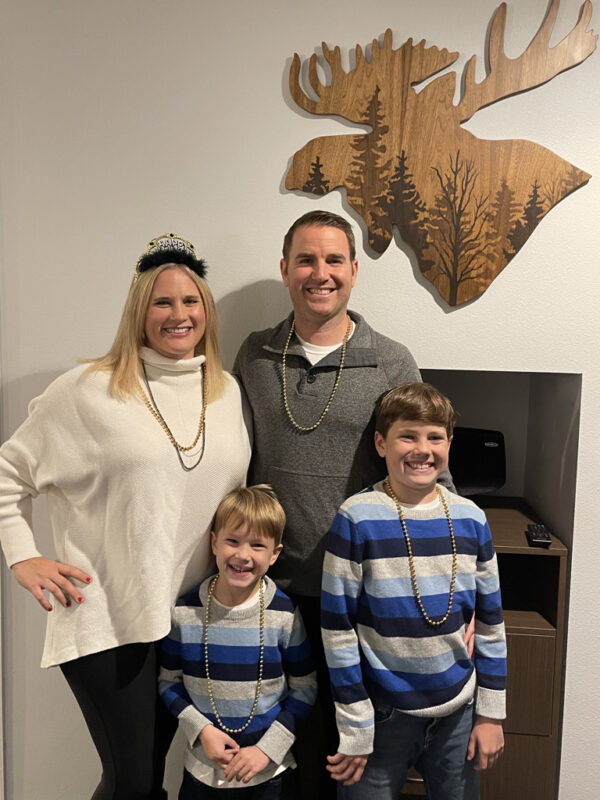 We got dressed up and were ready to celebrate ringing in the New Year together!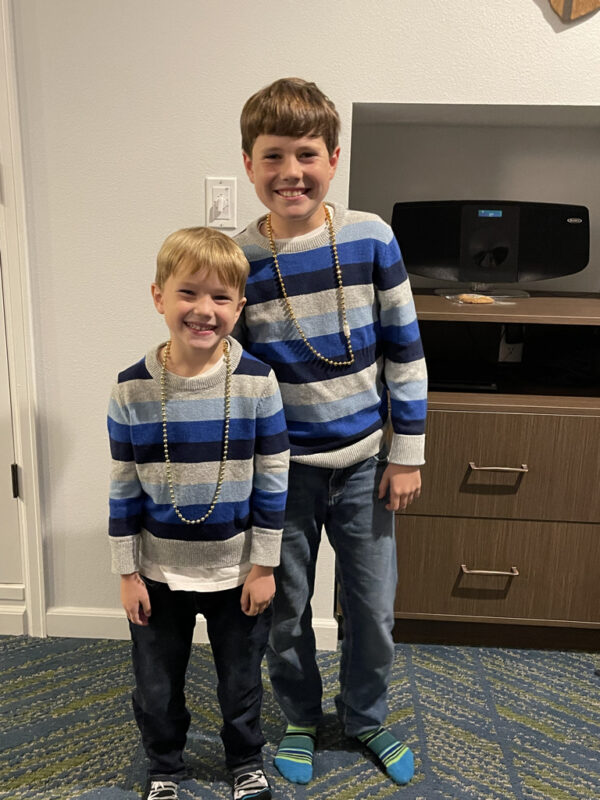 My handsome boys!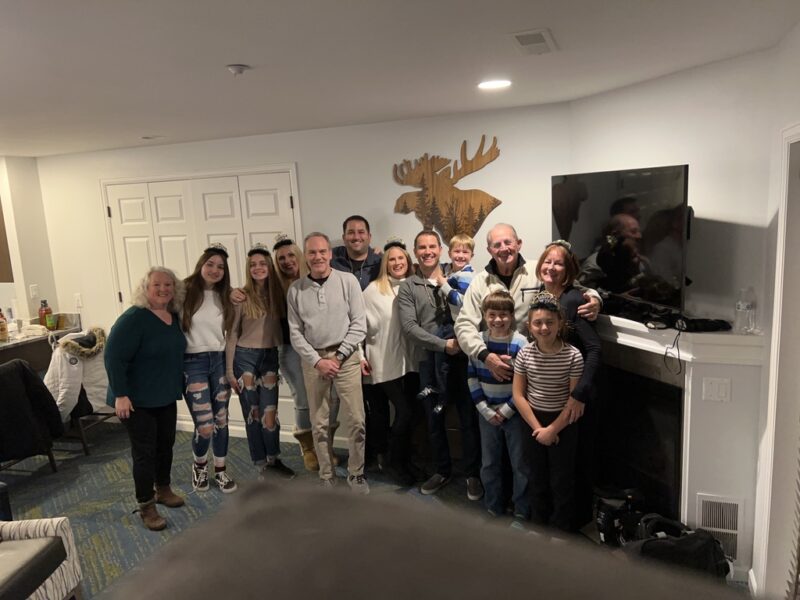 The Gimeno and Webb Crew! This is one fun and loud bunch and I'm so proud to call them family.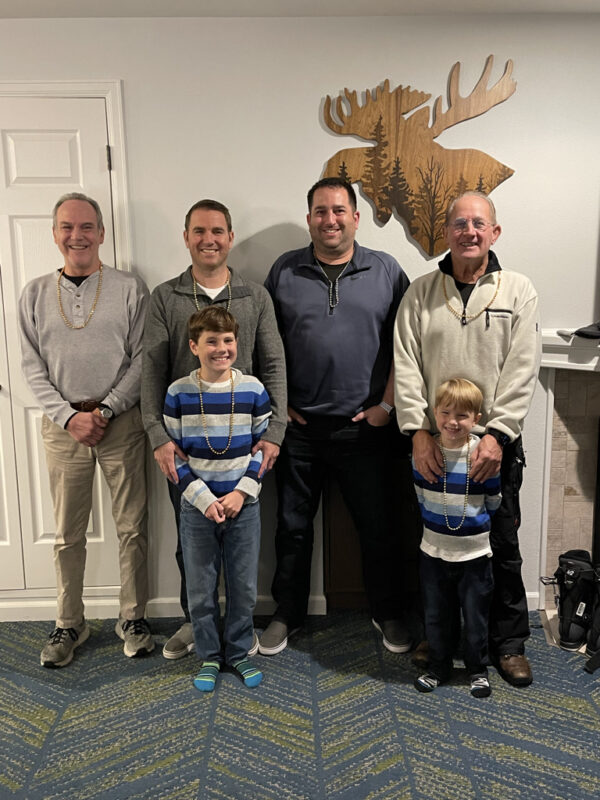 The Men!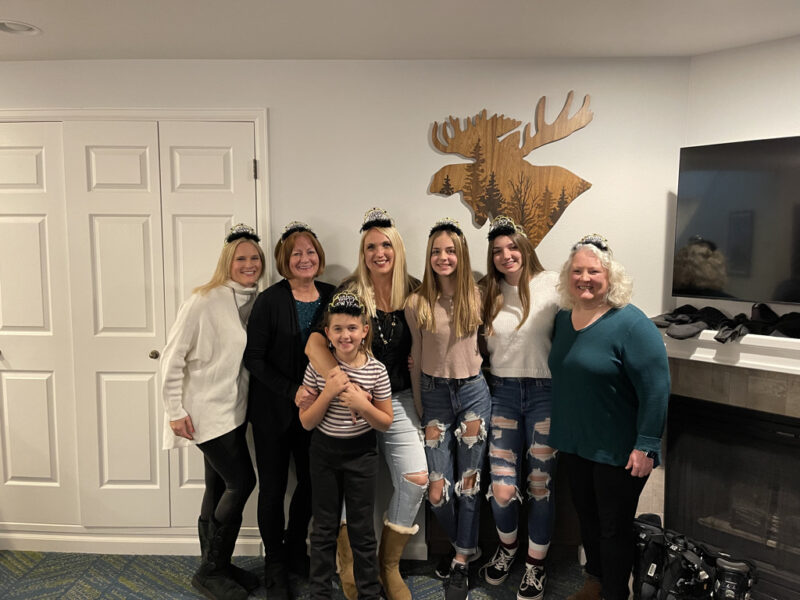 The Ladies!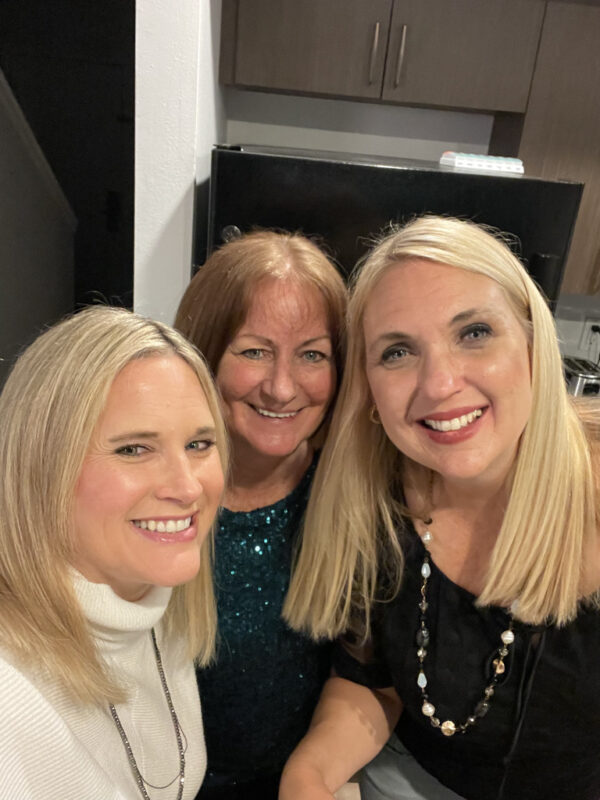 We have the BEST time together!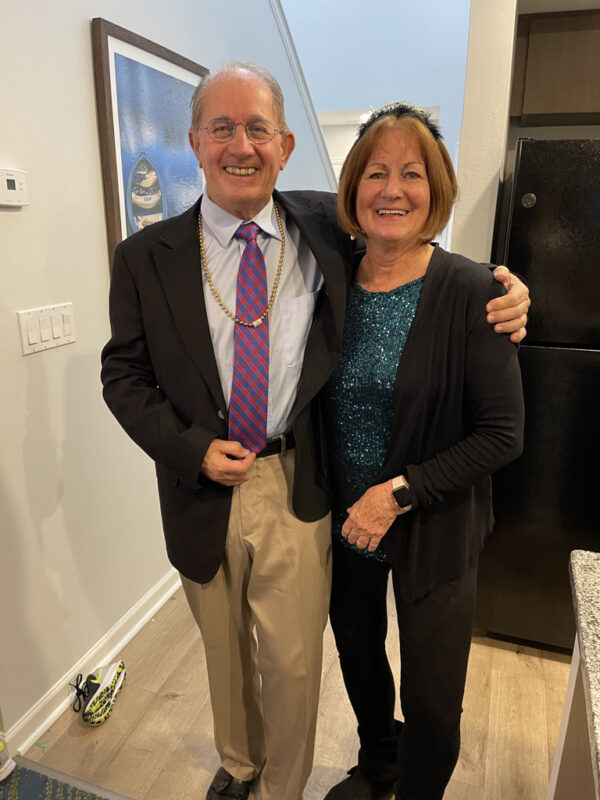 My in-laws, Kathy and Arturo. There's a reason why Jason is such a wonderful human being, it's because of these two right here that raised him. I know how lucky I am to have such a good relationship with my in-laws because I know it's not that way for many. My life is richer due to my relationship with them and I'm very thankful for this blessing.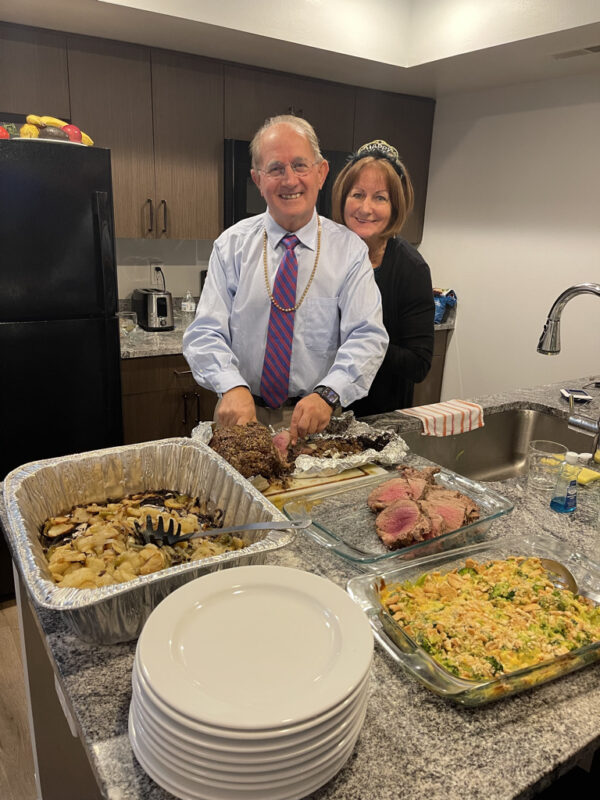 They prepared a feast for all of us and it was delicious!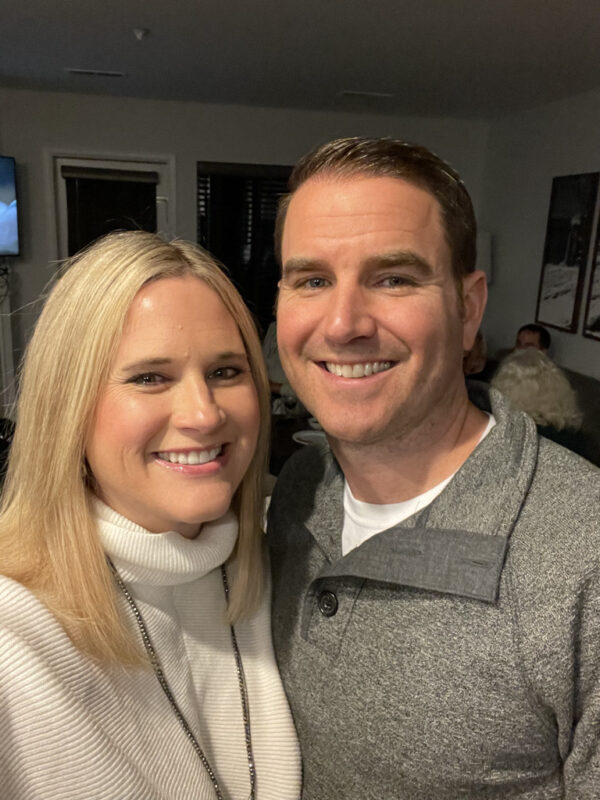 My forever love!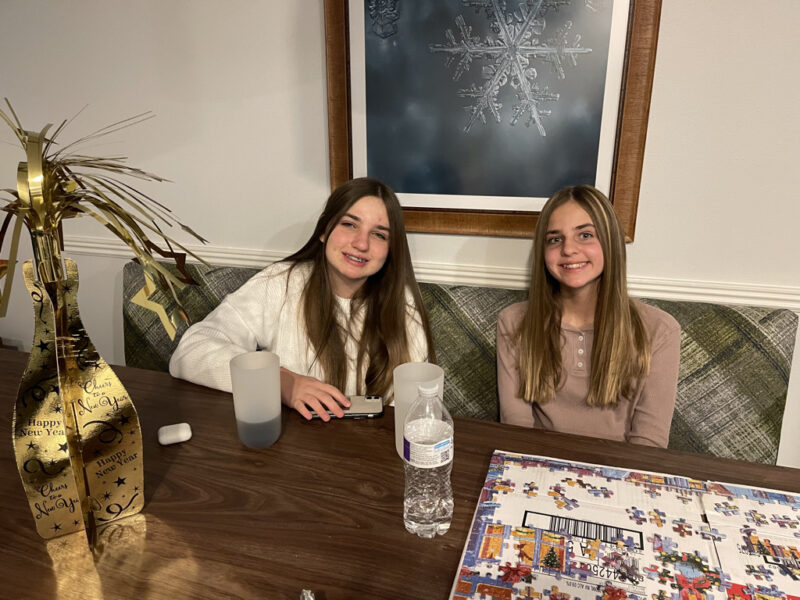 Auntie Julie grabbed a picture of the pre-teen and teenager!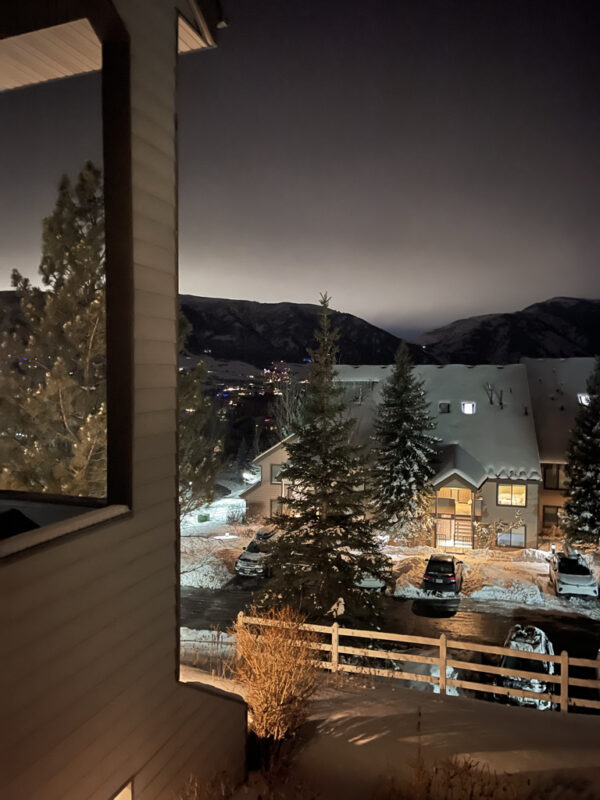 We saw a mini firework show from our balcony and the view was pretty nice too!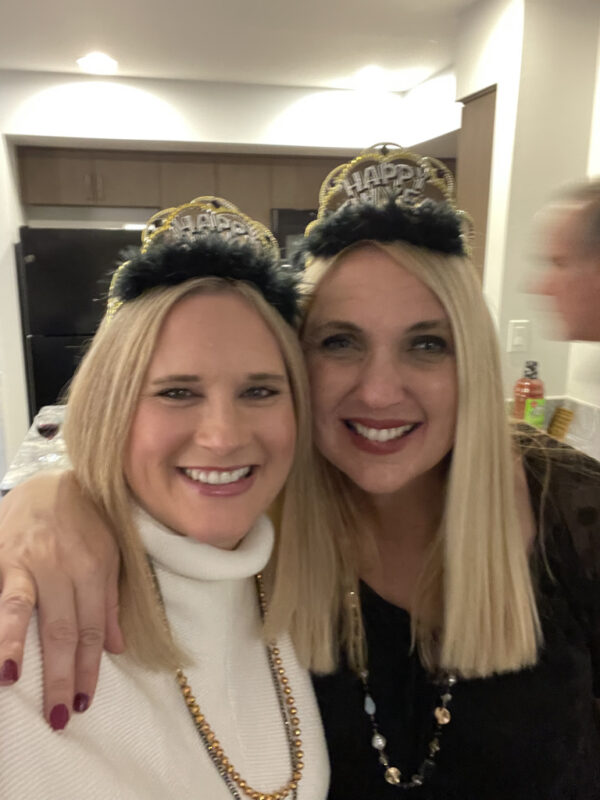 I know I'm gushing about my family but it's because my heart is feeling so full as I write this post. Dana is HILARIOUS, she has me laughing ALL-OF-THE-TIME, seriously all day long! She has a fantastic personality and a big heart. She's optimistic, joyful, fun, funny, a great friend and she's the life of the party! She is my sissy that I never had growing up and I LOVE that she's my family!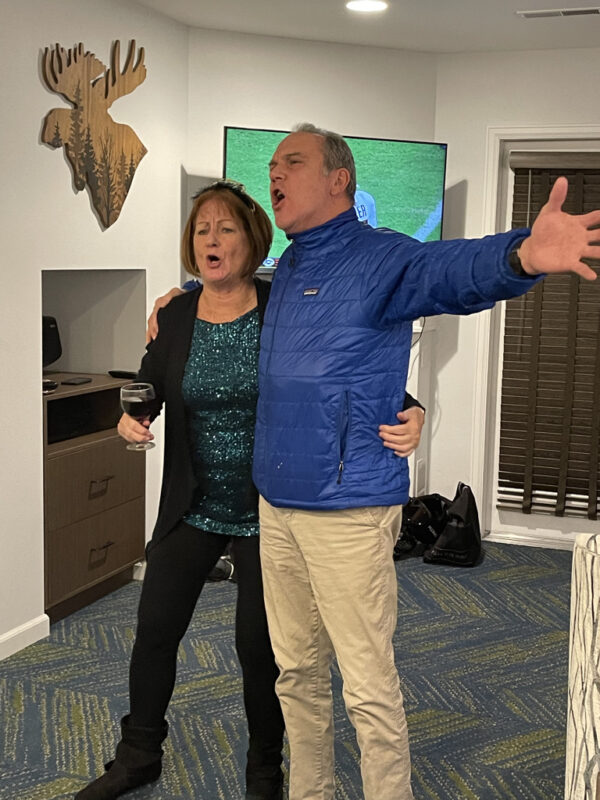 This picture is a good representation of how the rest of our night went…lots of singing and dancing! Kathy is here with her brother, Pete and they did a great job at singing a duet to a song I can't remember, lol!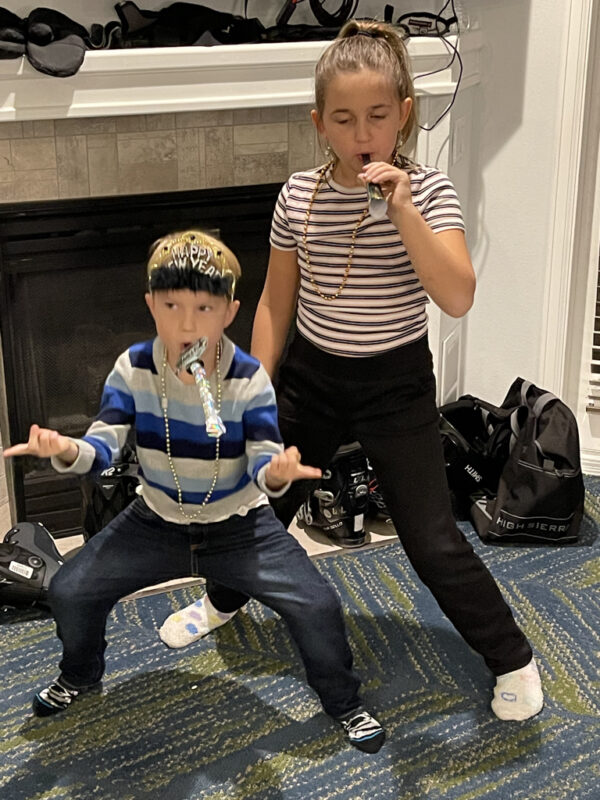 Kathy took several videos of our fun night and i'm slightly embarrassed to have those videos to look back on, lol!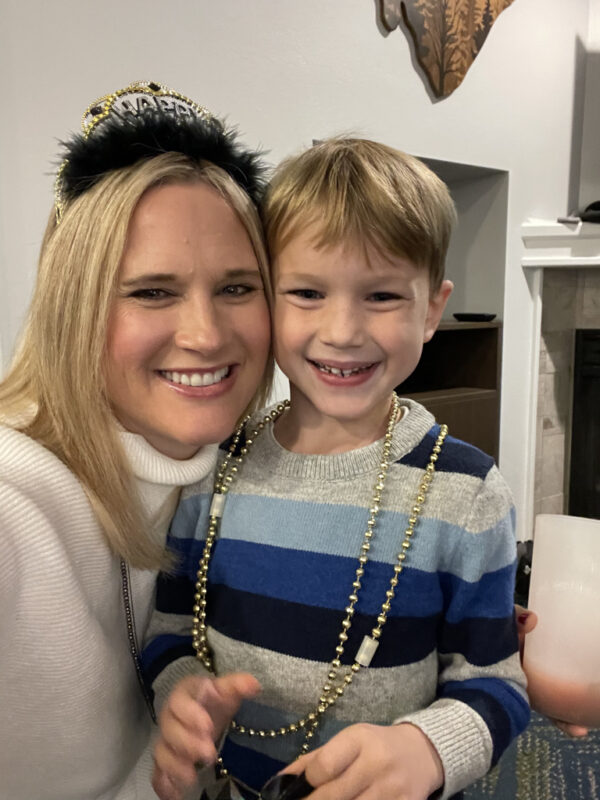 Tyler was the last kid standing and he danced his heart out! He was the life of the party and nothing makes this little guy happier than having a family dance party!
Park City, Utah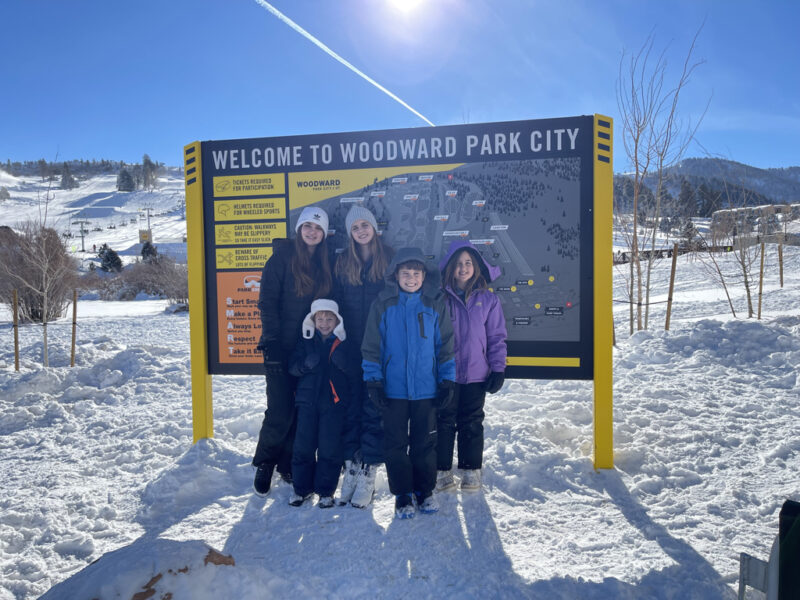 On the last day of our trip we drove 1.5 hours to Woodward, Park City to go tubing!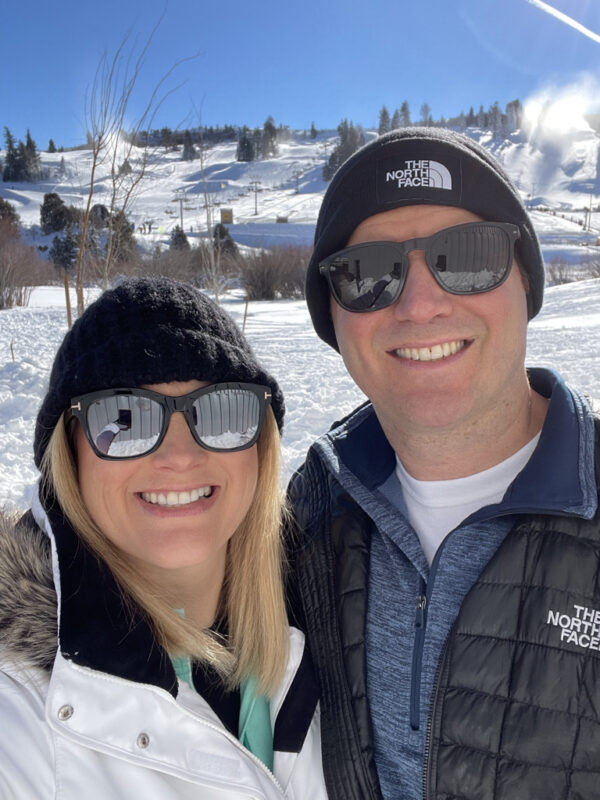 I can see why so many people are drawn to Park City, it was GORGEOUS! They have all the snow activities to do right at the lodge and it has a cute town!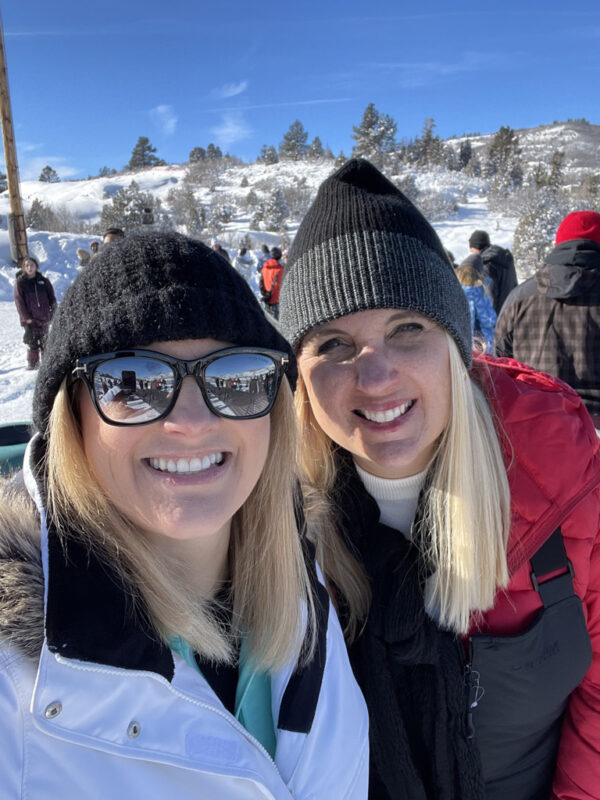 I'm so happy that Dana and I planned this fun outing for our kids and made it happen. We wanted to go tubing and every place in Eden was already booked. Never underestimate Moms that want to make memories happen!
Tubing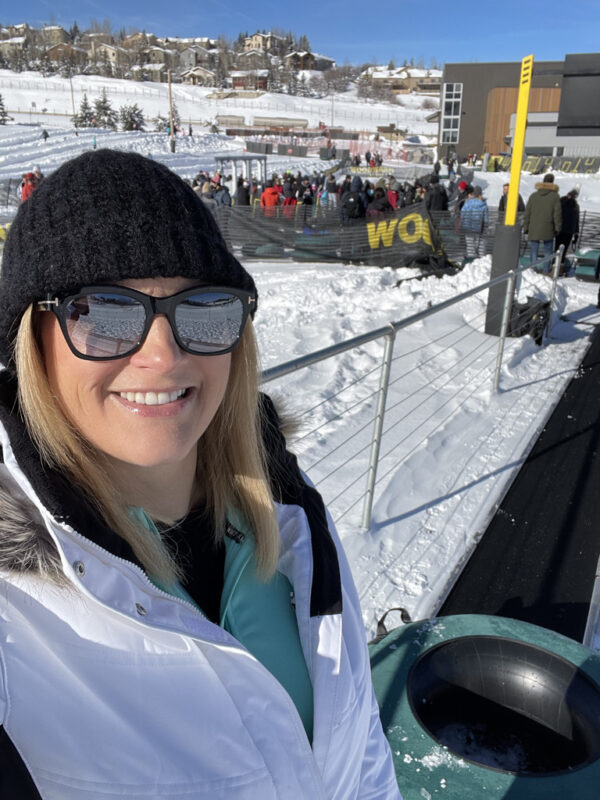 Park City was more crowded than Powder Mountain and the lines were a little long at times. You'd take this moving belt up the mountain and then tube on down the snowy mountain.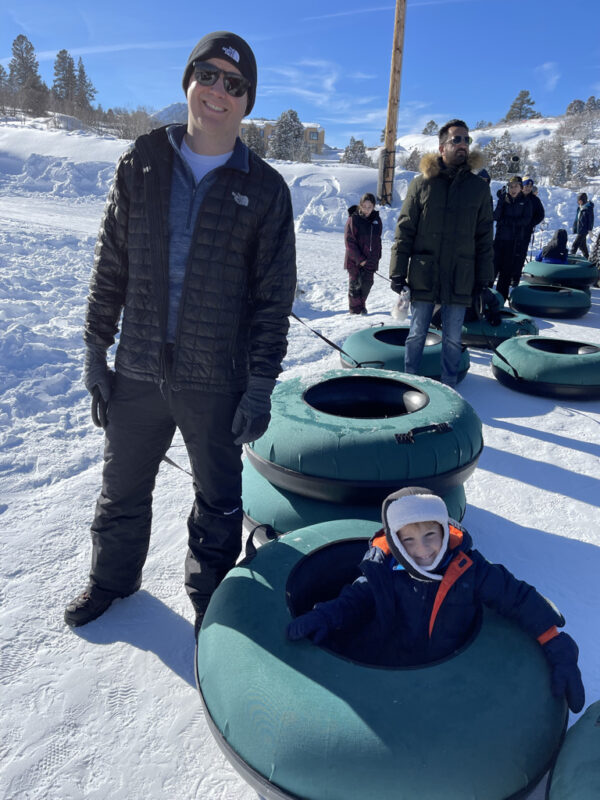 While waiting in line…Tyler got to go for a sitting ride.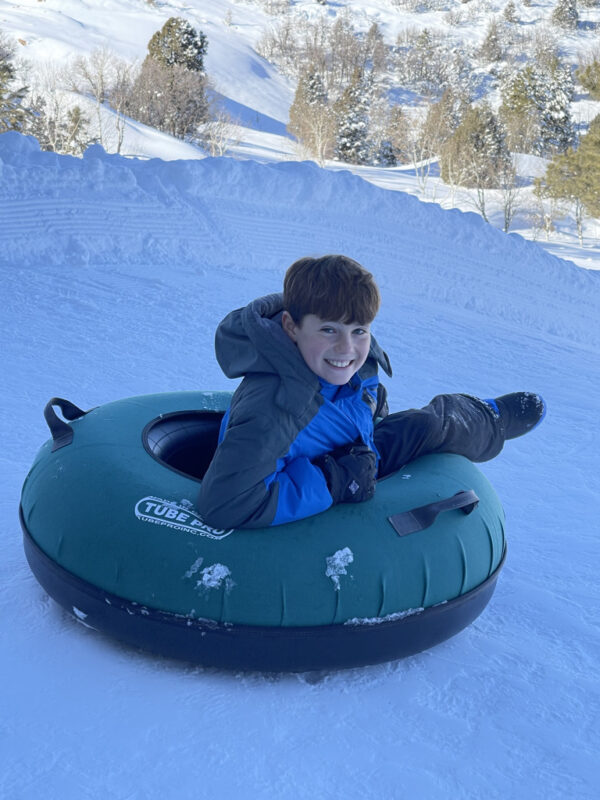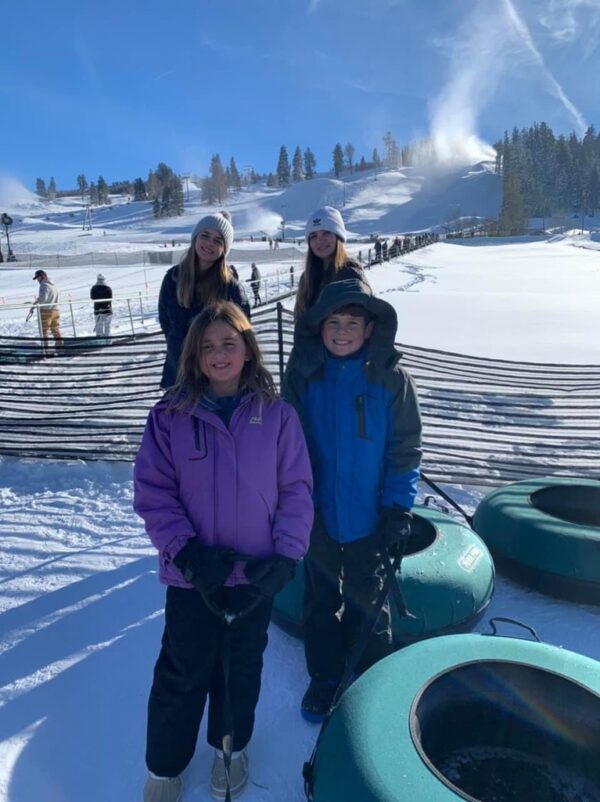 There were two different runs to take your tube down. The line was overall shorter to go on the shorter hill. For the larger hill, you had to take two mover belts to get to the top.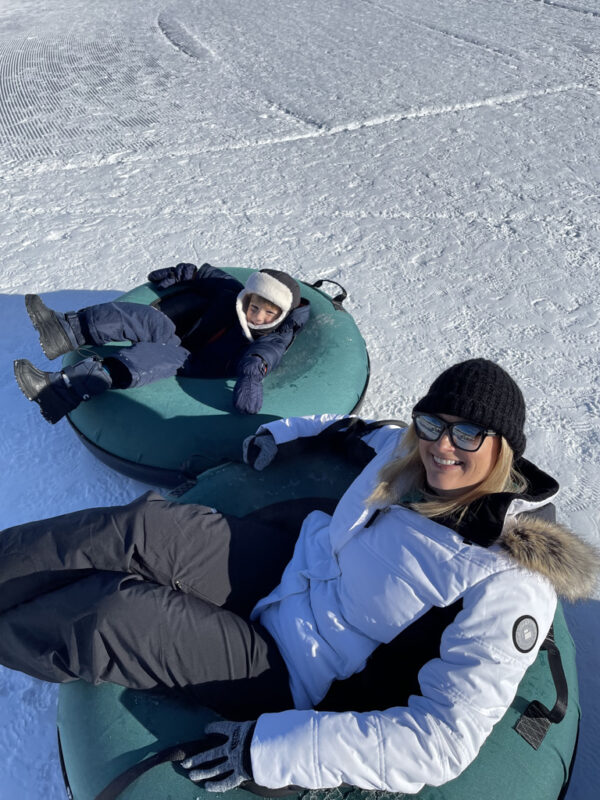 All the kids could go solo except for Tyler, he needed to be accompanied by an adult. I loved my tubing partner but I also did get to go on a couple runs alone too.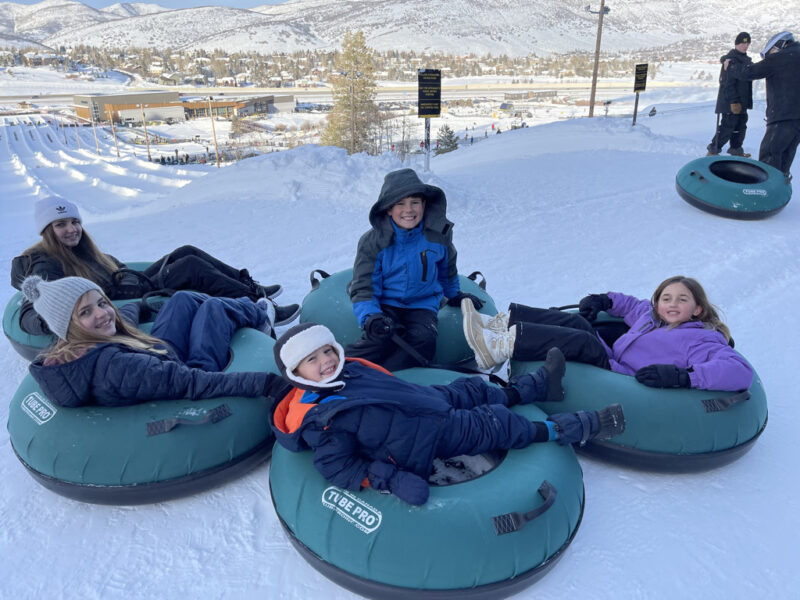 You could go down in groups too. This was a cousin run and Katie was old enough to take Tyler! Their screams of delight are etched in my memory!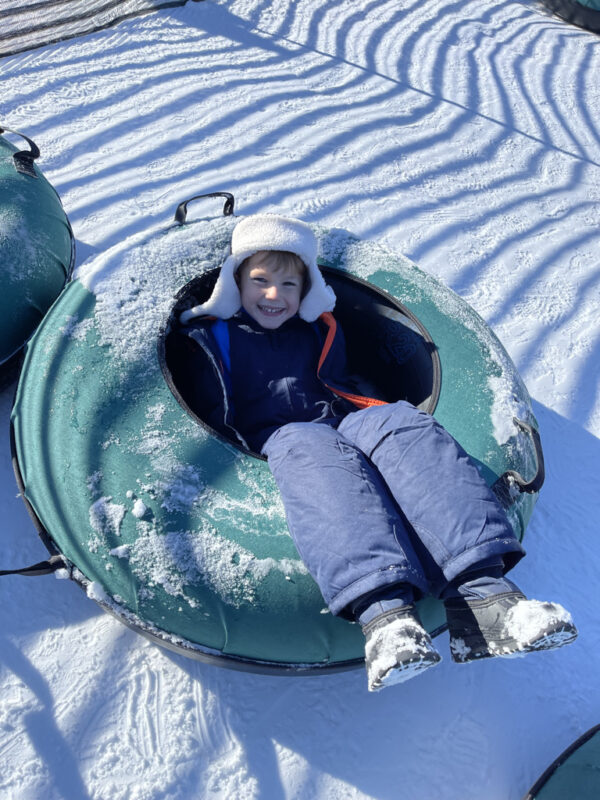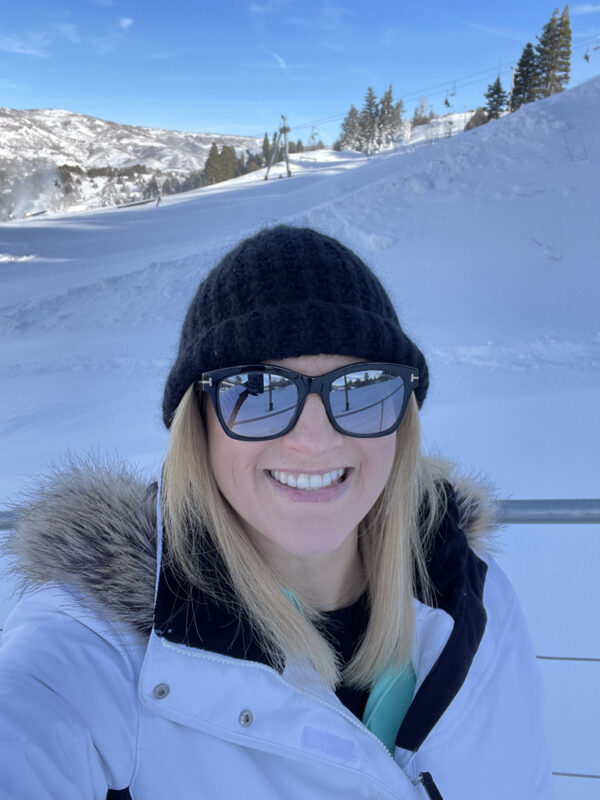 I definitely want to return to Park City and explore more and possibly stay there to have a different ski experience.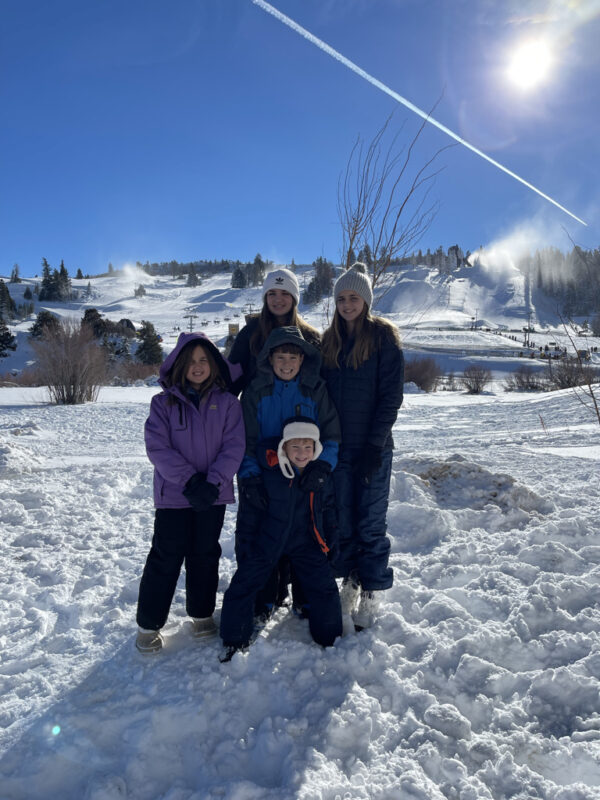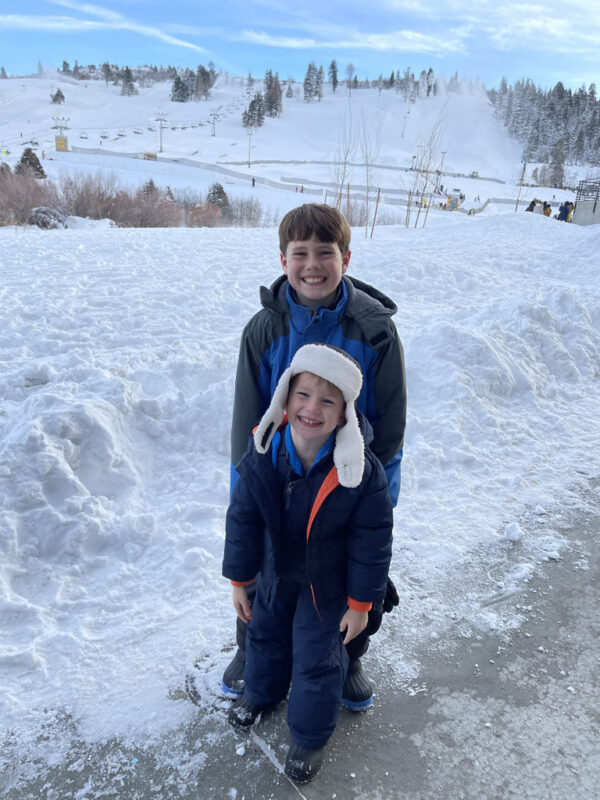 Utah you are breathtaking beautiful! Thank you for the amazing memories and for the abundance of snow. This trip was my favorite family ski trip to date and I'll never forget the memories that were made. A special thanks to our family Uncle Pete and Aunt Amy for letting us stay in their timeshares, it was greatly appreciated. Can't wait for the next time!
Thanks for following along with our fun vacation!
XO