Happy Friday, friends!
It feels great to be back blogging, i've missed being in this space over the holidays. I'll be rewinding a little bit with my posts because I can't leave out all the fun we had over the holidays.
I look forward to connecting with more of you this year and I'm excited to get started on bringing you fresh new content this year. If you don't already, please pop over to Instagram @momwithaplan_ and follow along with me! I love connecting with moms over on the gram!
I'm excited to get out some new content this year but in the meantime I love linking up each week with A Little Bit of Everything and Momfessionals for Friday Favorites posts!
The first week of January, we were dealing with colds in our house, which I'm sure many of you were dealing with this fun cold season too. So, this is the first week I feel like our family is officially ready to welcome the New Year!!
Three Kings Day!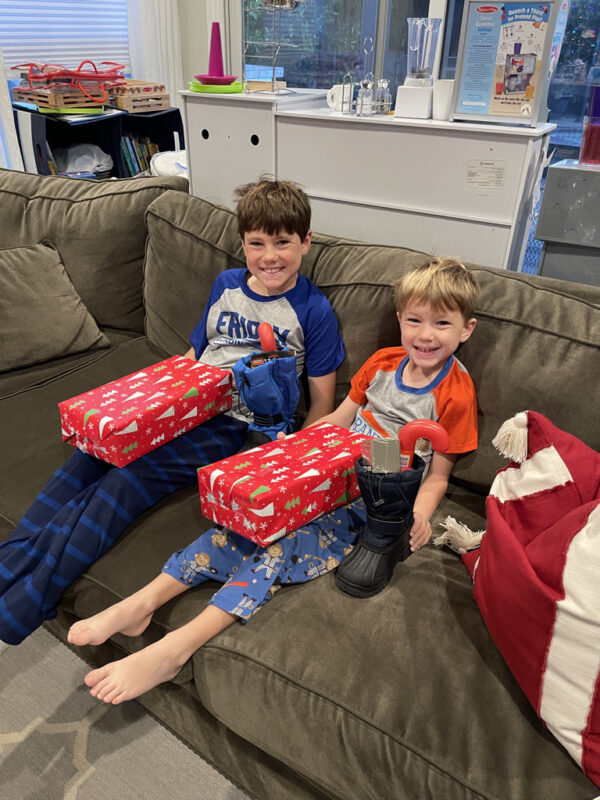 In honor of my husbands Spanish heritage we celebrate Three Kings Day! This day takes place on January 6th and in Spain this is the big celebration during the holidays. This day represents the celebration of the adoration of the baby Jesus by the Three Wise Men. The Three Wise Men brought gifts to Jesus and so in Spain the tradition is to leave a boot outside your door and you will receive gifts in the morning.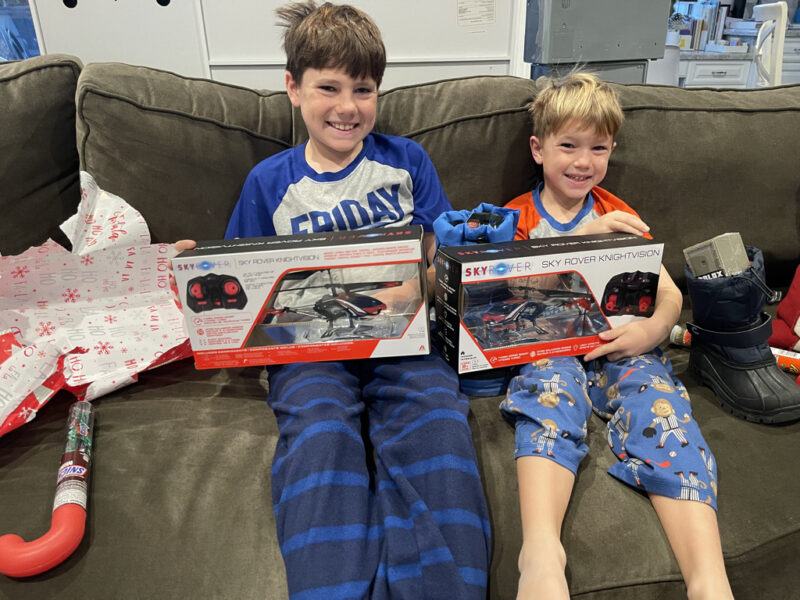 They received one toy and some candy!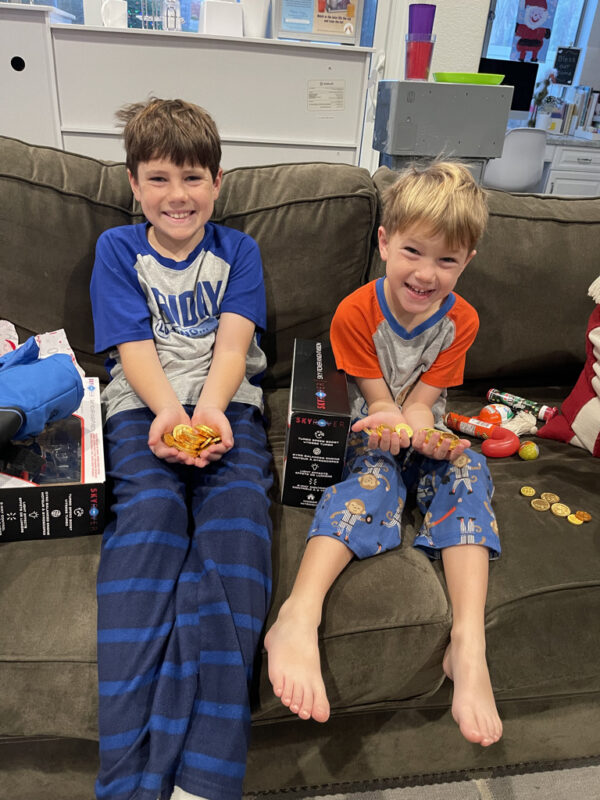 Gold coins are a traditional thing to receive too!
Our Neighbors moved and this is NOT a FAVORITE!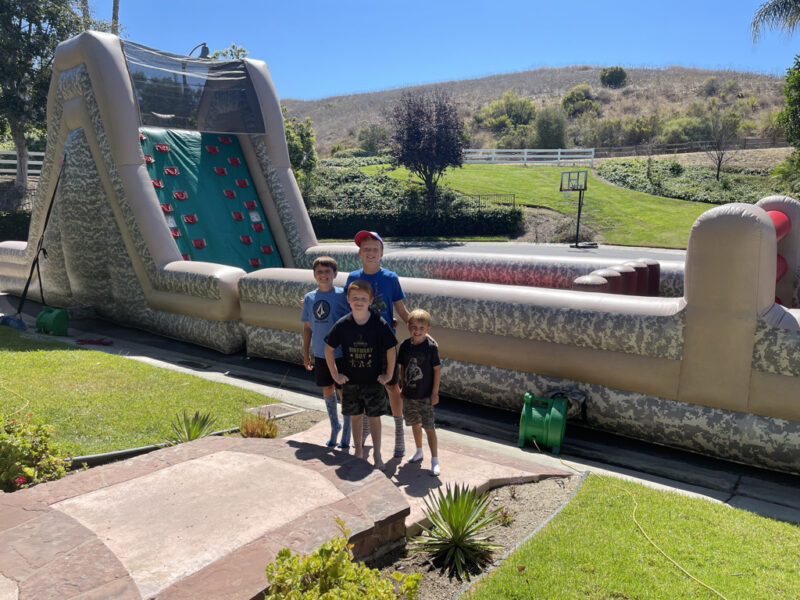 In my posts you probably recognize these cute red headed boys, Graham and Henry. The Gilmore family has lived next door to us for 7 years, since Luke was 3 years old.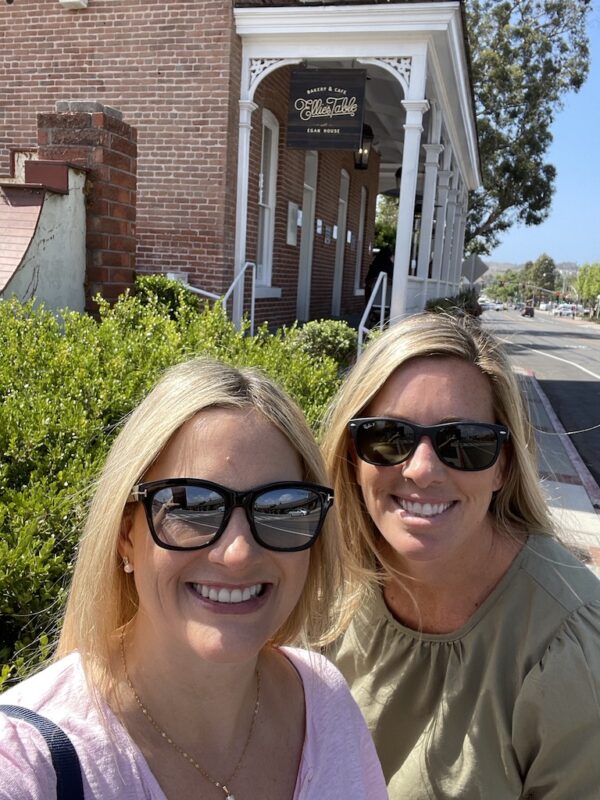 Our families are good friends and I feel like I've been mothering alongside Meagan and to say we are going to miss them is an understatement!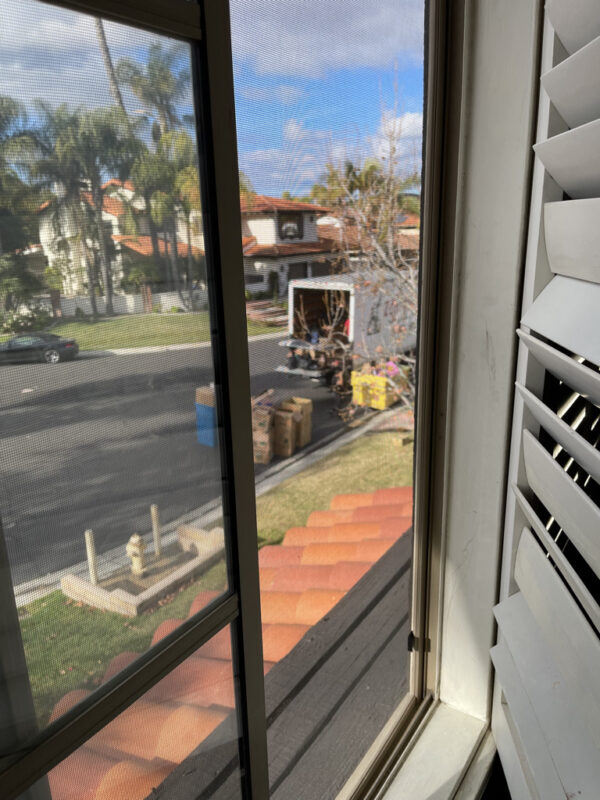 Thankfully, they are still living in San Juan and will only be minutes away. But it'll still be different and you better believe I have shed a lot of tears over this move. I don't always do the best with changes like this, my inner circle people are very important to me. Side note, when I took this picture, Luke told me I was being creepy, lol
Learning how to cook eggs!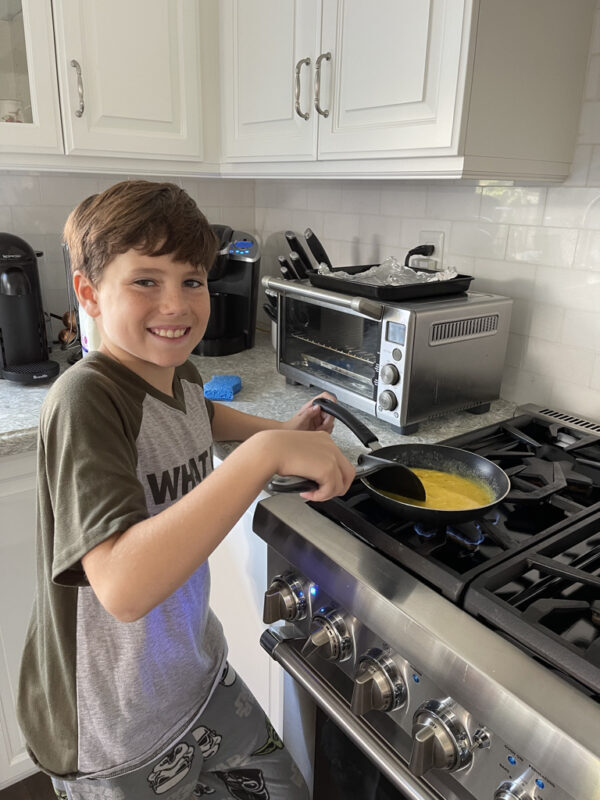 Last Saturday, Luke randomly felt like some eggs. I took this moment as a learning opportunity and he did great!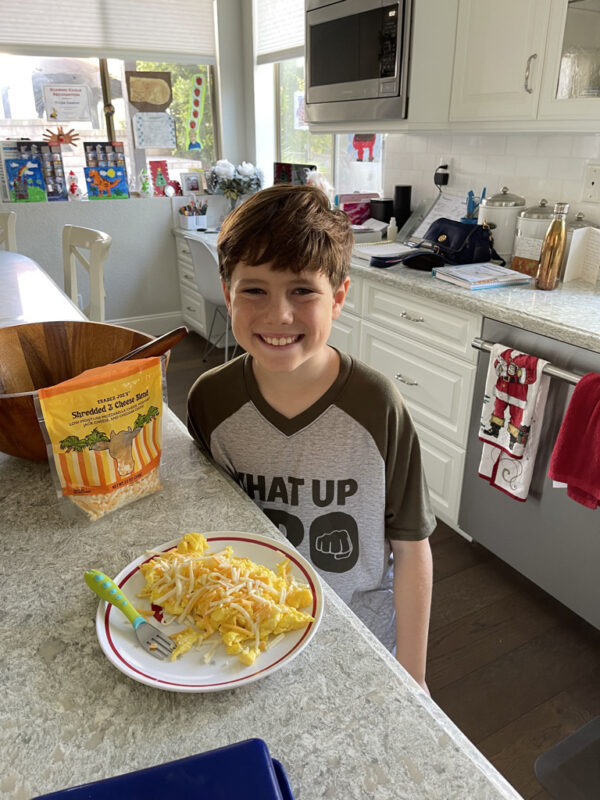 Watching your child learn a new skill is a FAVORITE! I'm happy anytime I can get this one in the kitchen.
Building Lego Sets!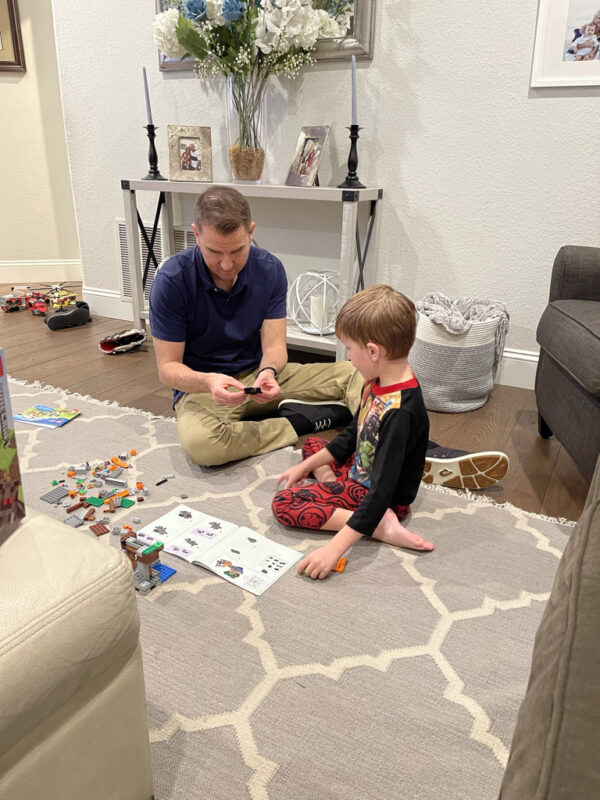 Tyler is becoming a master lego set builder and it's a FAVORITE! Lego's are very much back in my life and as you probably know there are plus sides and down sides to this hobby.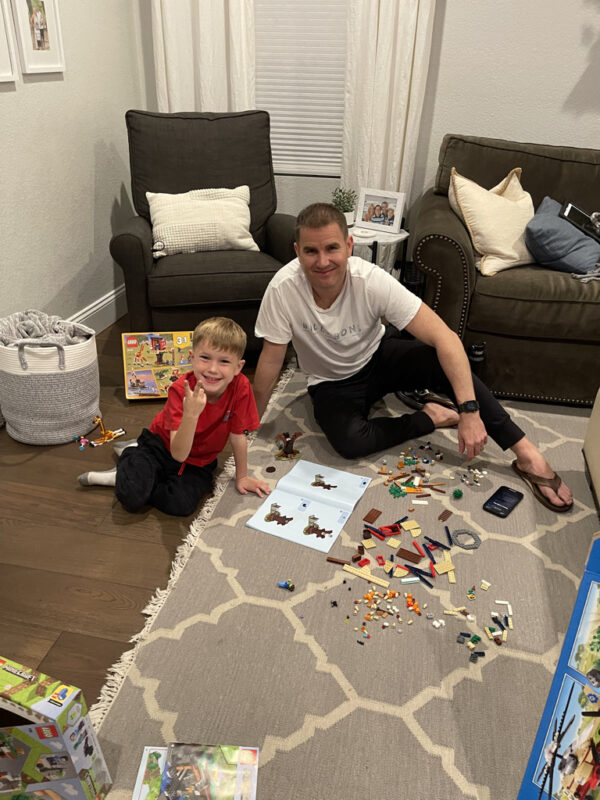 Tyler is on his last lego set from Christmas and we have loved watching his attention to detail and his positive attitude towards finishing them. His brother did not always finish them and it drove me NUTS. Pieces would get lost and half finished sets would collect dust. Luckily, Tyler's personality is very dedicated to finishing what he starts and I appreciate it. Now to make room for all these legos!!!
Fresh Haircuts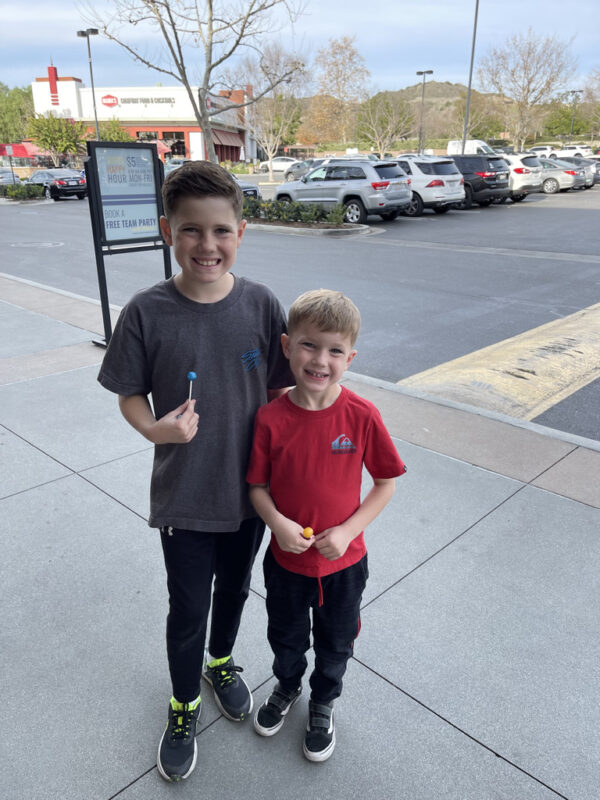 It's a FAVORITE to see my boys with a fresh haircut!
Oculus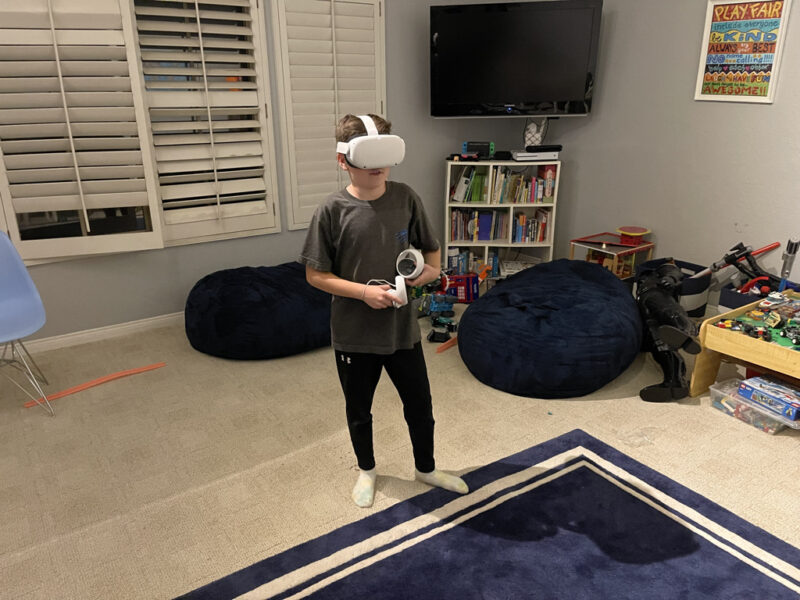 Luke is loving his big Christmas gift this year, Oculus! I got say, it's pretty funny watching him play and he'll break a sweat while playing.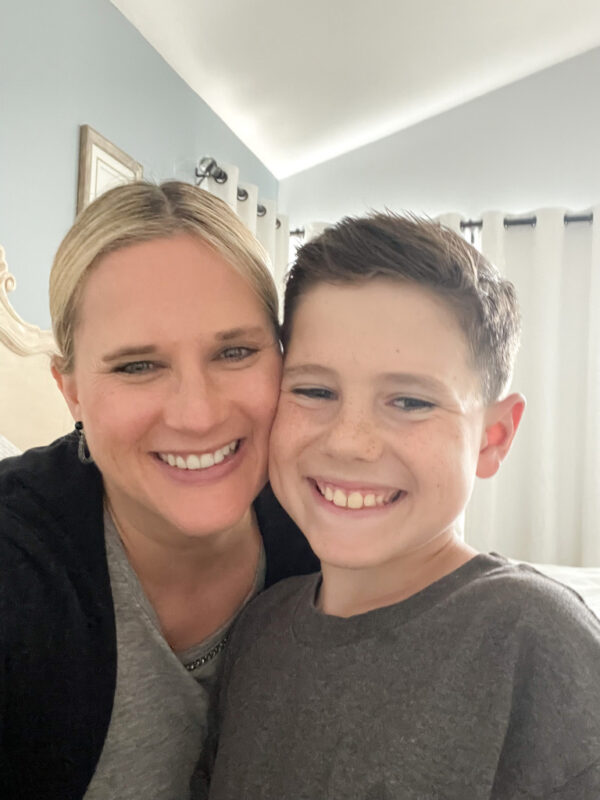 I love spending time with Luke, he is hilarious and so silly and I love listening to all the things that pop into his head. Being with Luke will always be a FAVORITE!
In case you missed my posts from this week: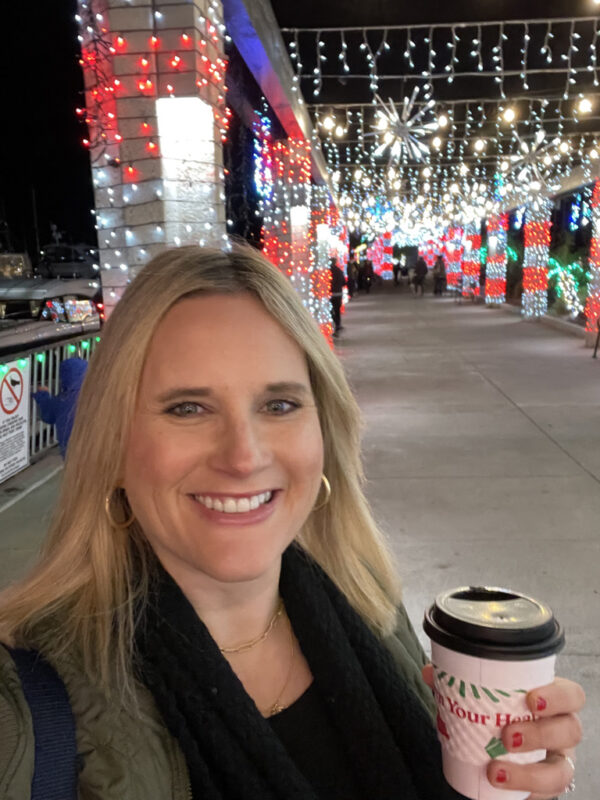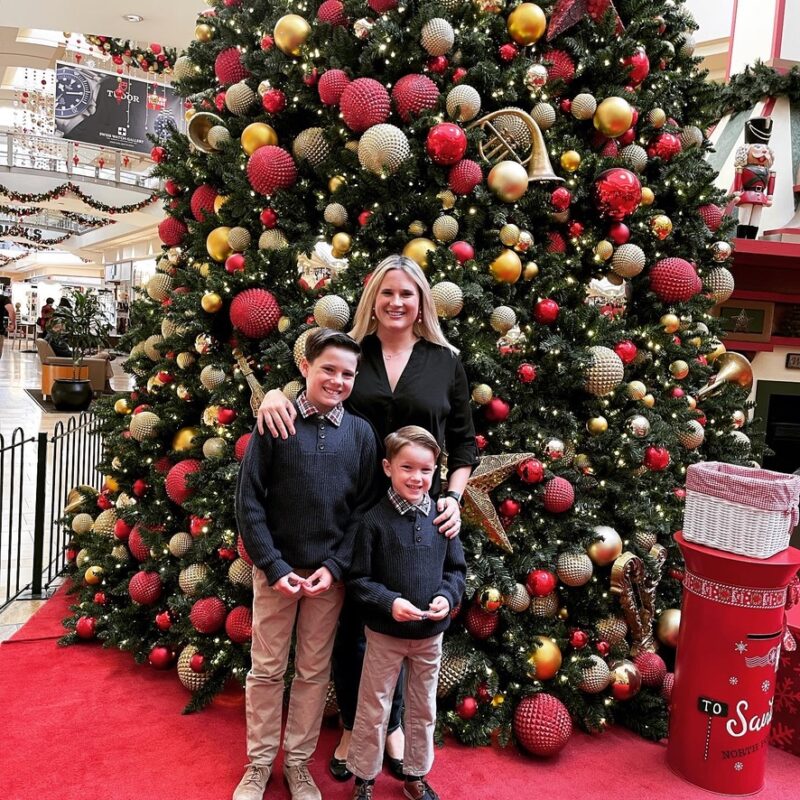 Weekend Plans
We don't have a ton of social plans right now and I'm enjoying the slower pace. It's nice to not always be super busy. Friday night we have Luke's basketball game. Saturday my boys and I have plans in the kitchen. Tyler wants to get in the kitchen and cook. We're using his new cookbook he received from Santa. The plan is to cook two recipes a week together. I can't wait!!
We're also planning on taking the boys to go see Sing 2 sometime this weekend. I have scheduled a family meeting to sit down and discuss our intentions & goals for the year. Other than that, I plan on tackling some clean out projects and relaxing with my hubby and boys.
Hope you have a nice relaxing weekend! I will see you back here next week.
XO