Dear Christmastime, why do you come and go so fast?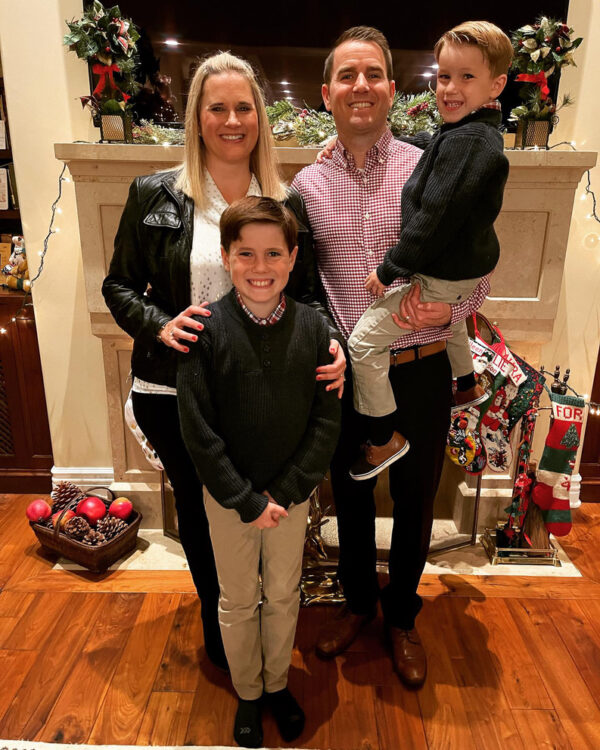 I LOVE Christmas!! It's my favorite time of year. I love seeing the majority of people I love all in one month. I love reliving the magic through my kids eyes. I love the decorations, beautiful lights and Christmas ornaments. I love the feeling of hope, joy, nostalgic, and gratitude…I love all the feels. Even the ones when I get sad and miss my late Grandmothers. I love the hustle and bustle of to-do lists and spreading holiday cheer. I love receiving Christmas cards, getting the perfect gift for loved ones and wearing holiday pajamas. I love staring at my Christmas tree while sitting cozy under a blanket and watching a holiday movie. I seriously LOVE all of it and once January roles around I always feel sad its all over.
Let's take a look back at how Christmas went in 2021….
Christmas Eve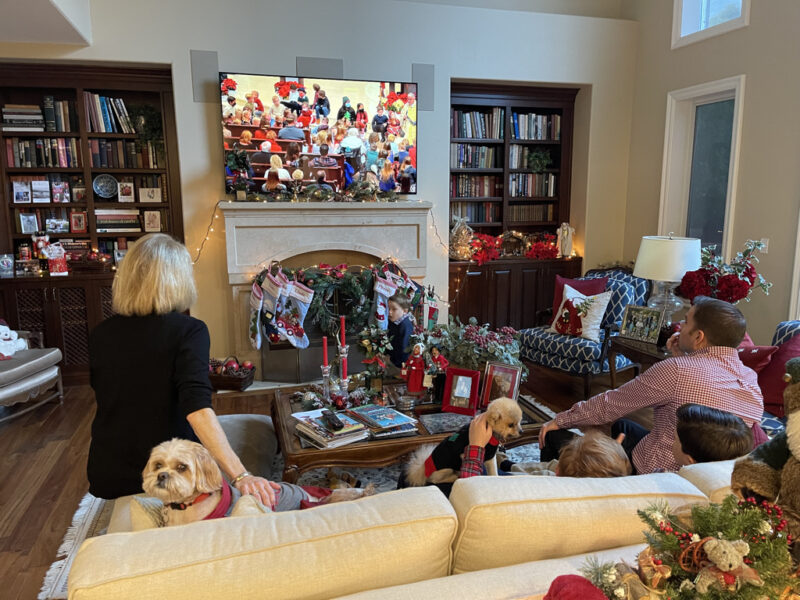 We made the last minute decision to watch mass instead of attending Christmas mass. I think you can figure out why…with Covid running rapid and due to upcoming holiday travel, we needed to limit our exposure to germs. Holy Trinity our church, put on a lovely mass that we all enjoyed.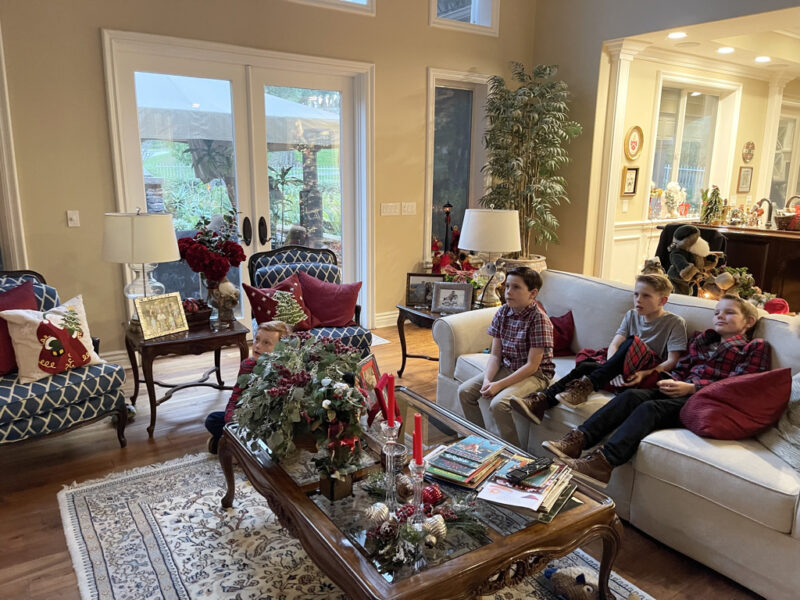 We celebrated Christmas Eve at my parents home.
Appetizers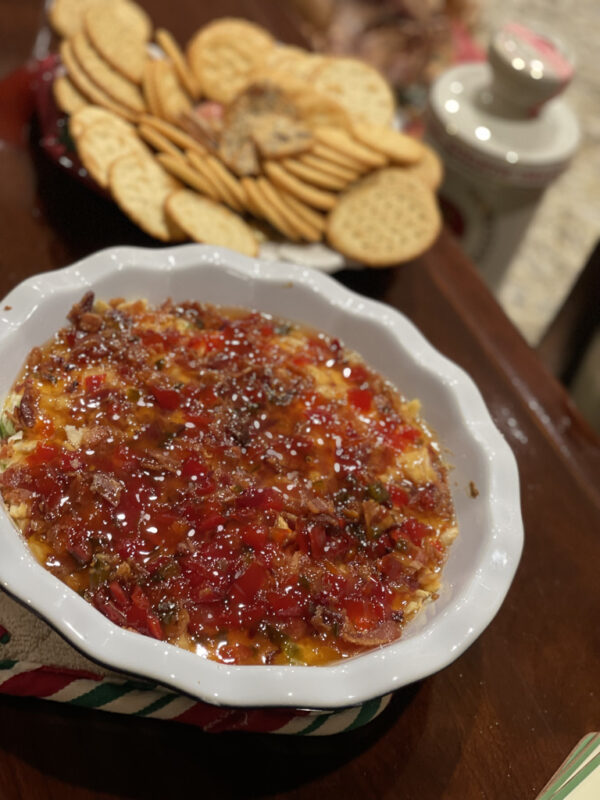 I made this Pepper Jelly & Bacon Dip by Mix and Match Mama and it was a hit!! I know you aren't supposed to bring a dish that you have never tried before to a party. But what can I say, I like to live on the edge and I do this all the time, lol! I figure if I like the ingredients and understand how to make it, why not enjoy a new recipe. I highly recommend making this bad boy for any entertaining you do year round!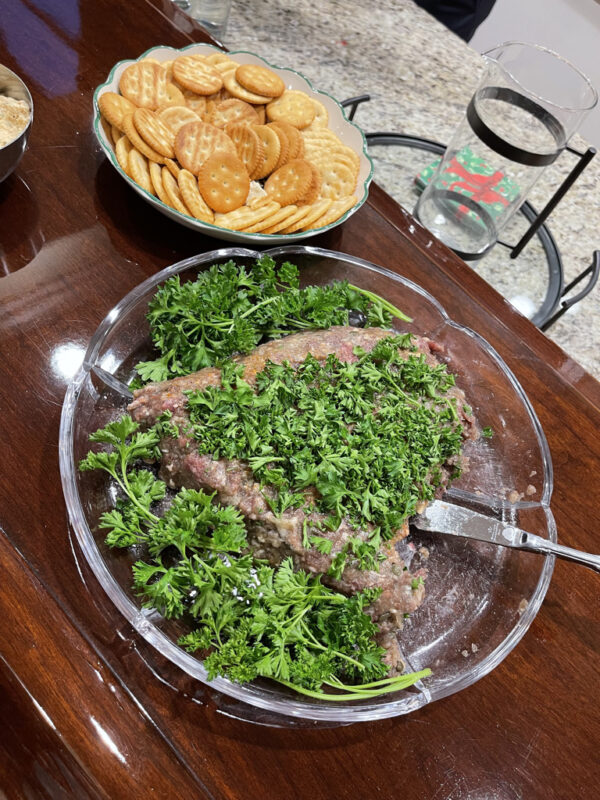 This Steak Tartare is a traditional appetizer always served on Christmas Eve in our family and it's prepared by my Aunt Diane. It's so delicious and I love how she shapes it into a Christmas tree.
My sister-in-law, Colleen made this yummy baked Brie. I mean, you can't enjoy Christmas without some baked brie!!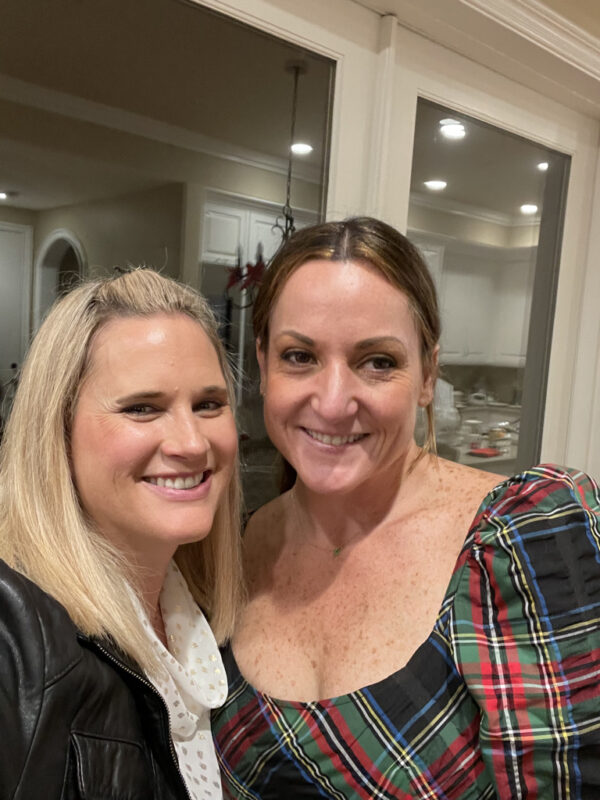 Cousins are your first best friends and my cousin Whitney was definitely my first BF in life!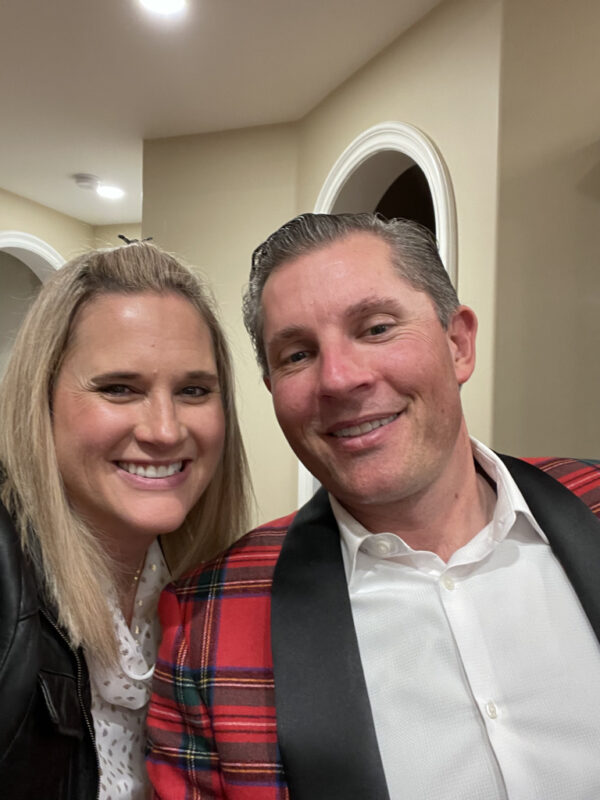 My brother Forrest, although he will always be Forrie to me. He looked Christmas sharp in his holiday jacket!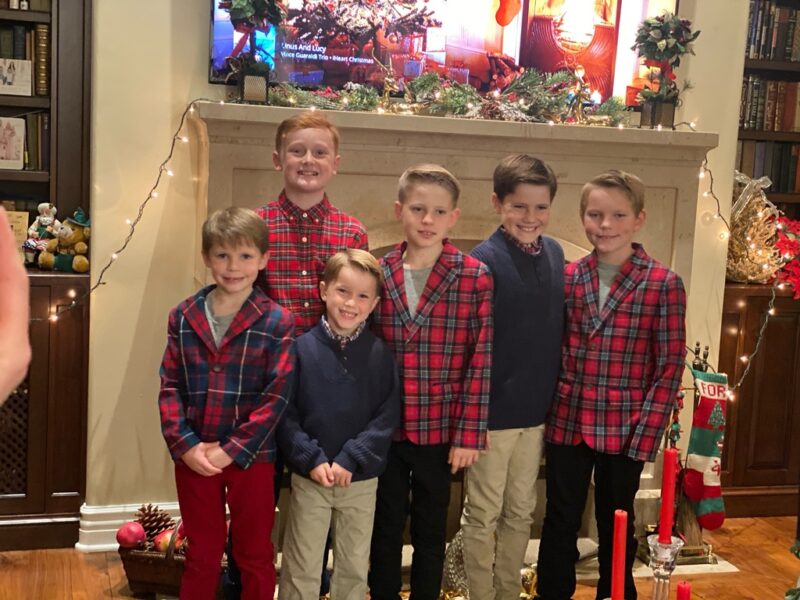 Handsome cousin crew!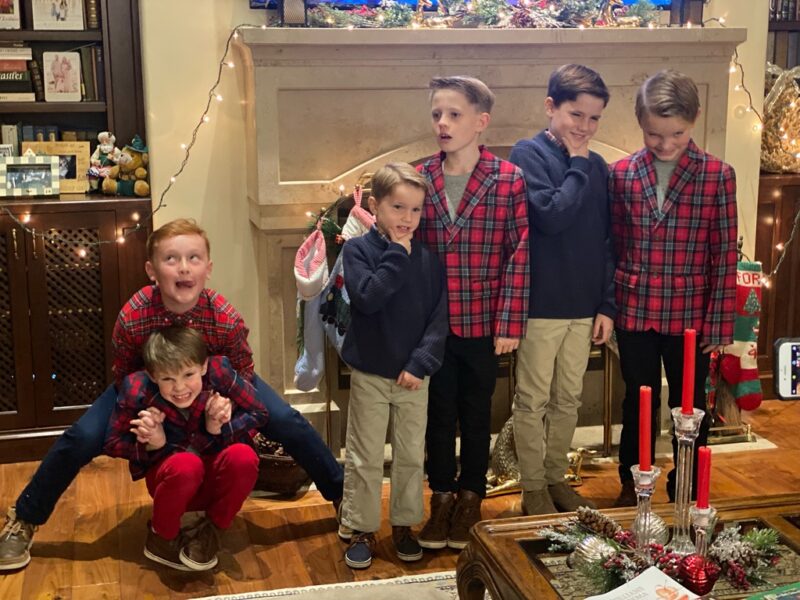 Now thats more like their personalities, lol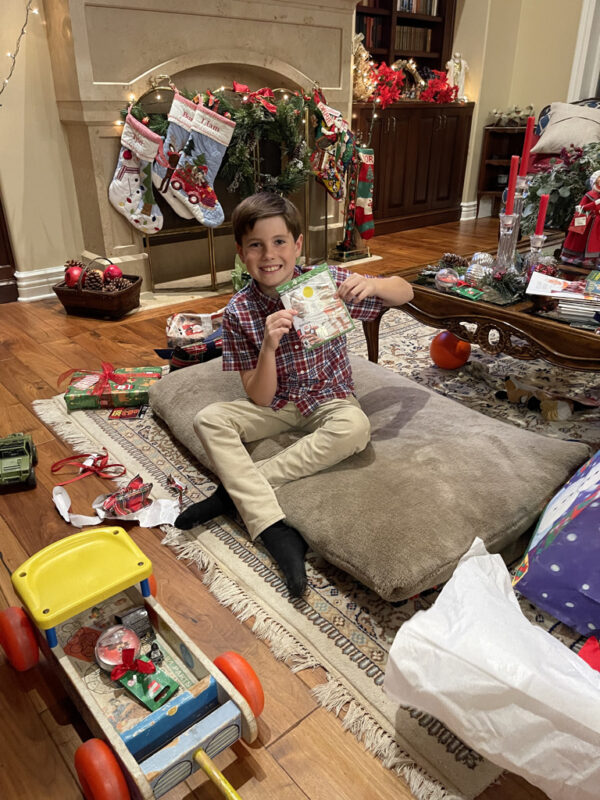 We exchanged Christmas presents!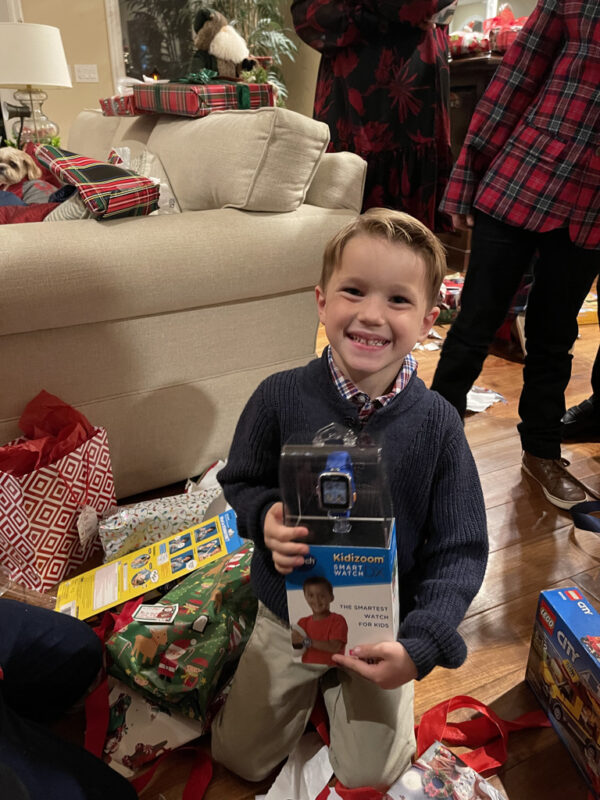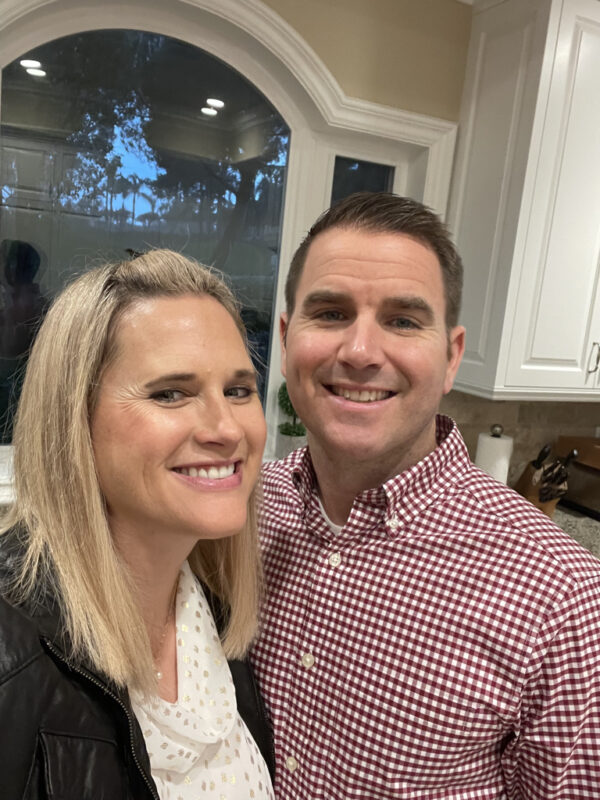 Love both of these men so much!!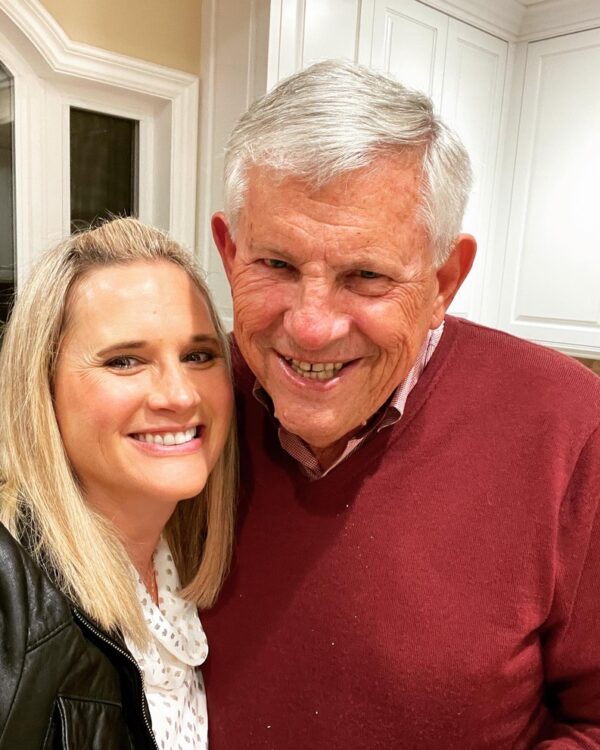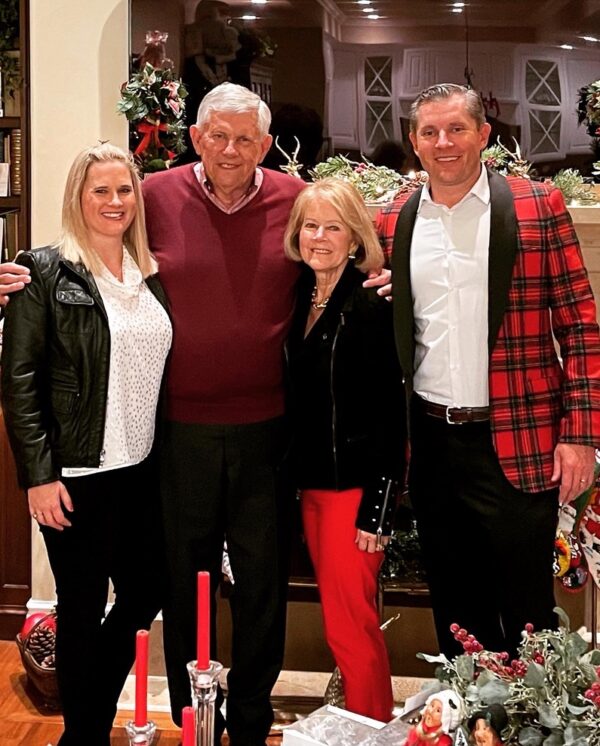 The Newhall Family!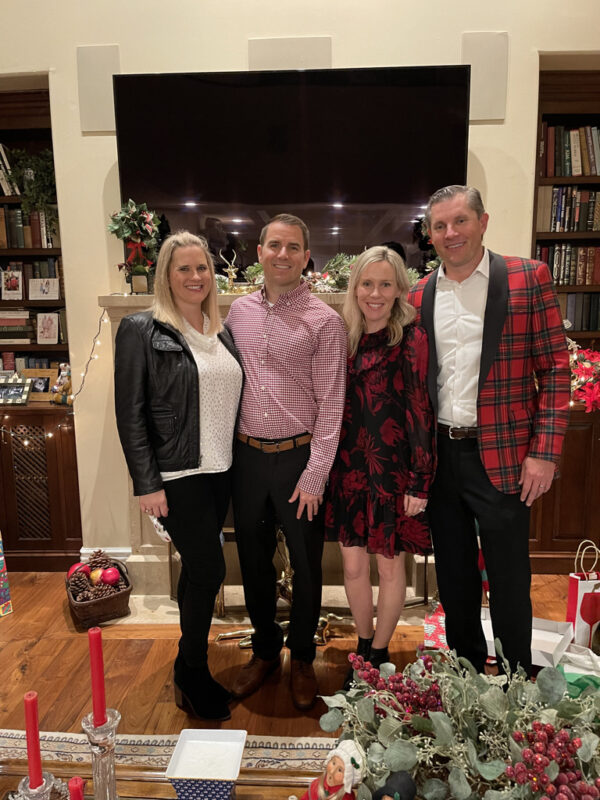 We took lots of holiday pictures!
Dinner Time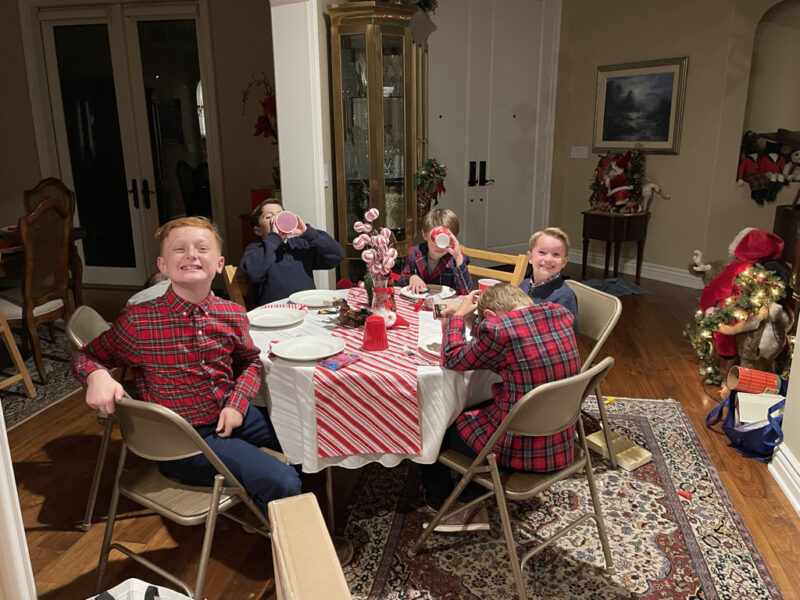 We enjoyed a ham, broccoli casserole, scalloped potatoes, and salad for dinner.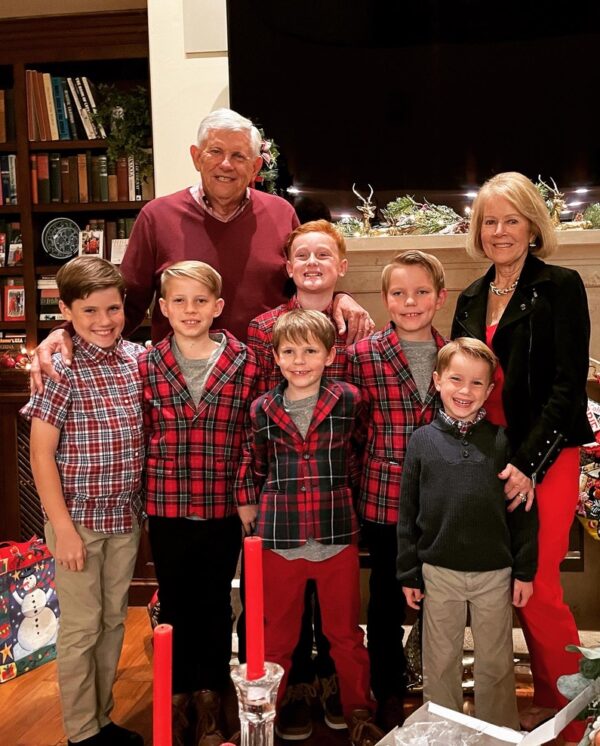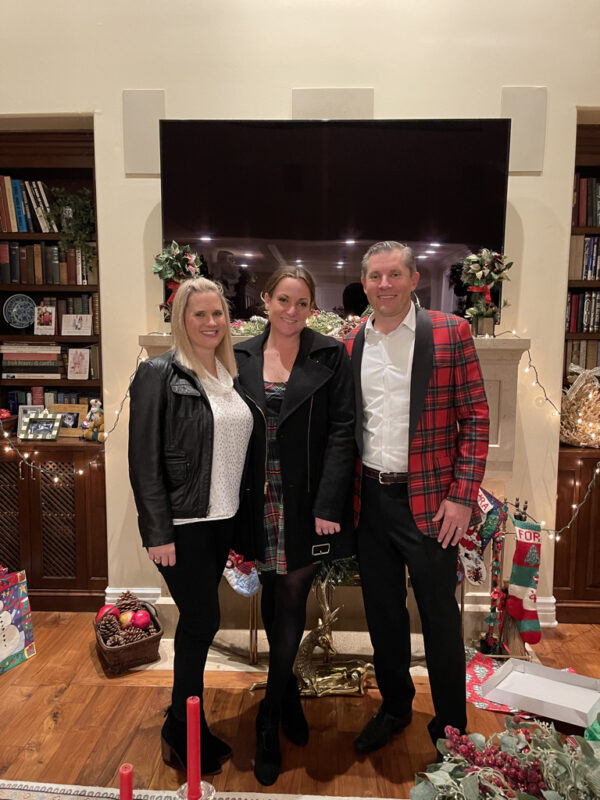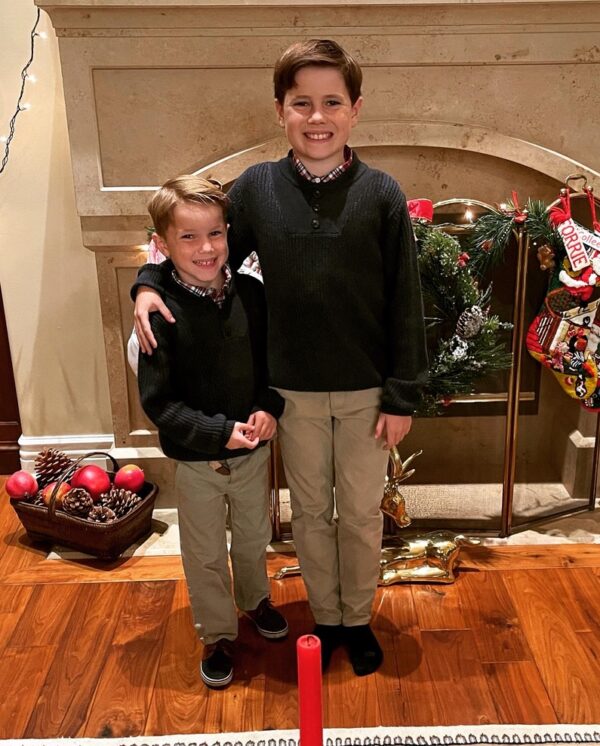 Last picture of my boys wearing matching outfits 🙁 🙁 🙁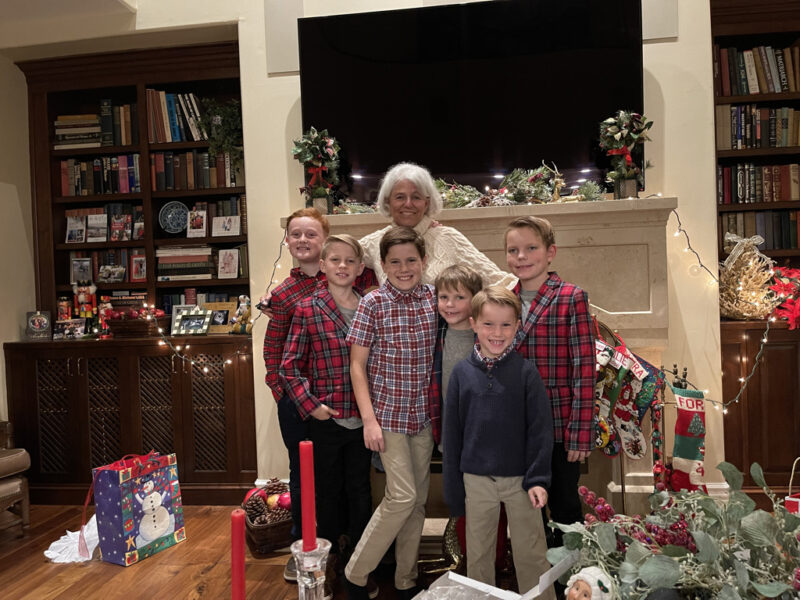 My Aunt Diane with all of her favorite boys!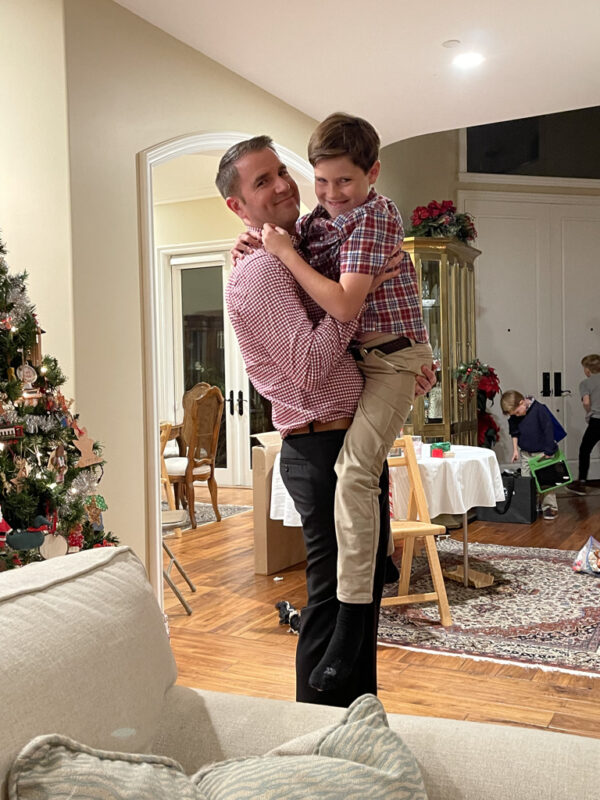 You never know when it's the last time you will pick up one of your kiddos! Luke is exactly 10 1/2 in this picture.
Back at home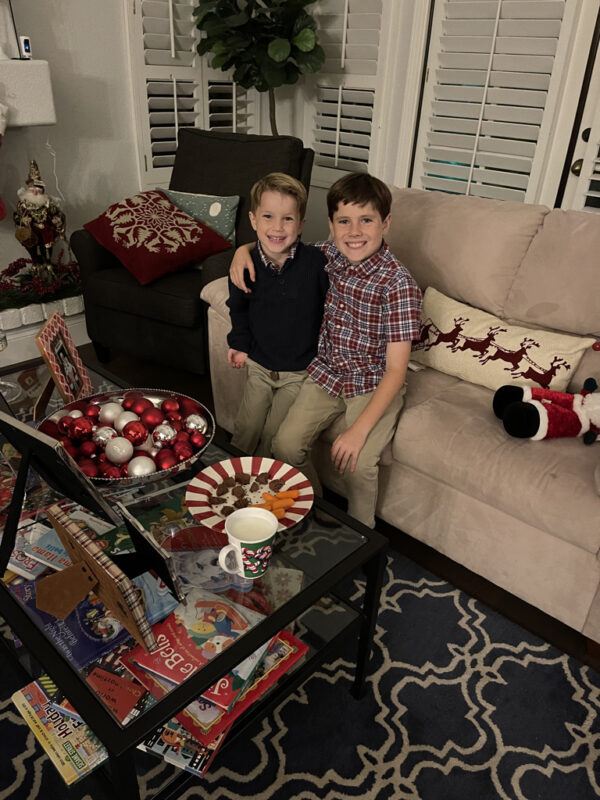 We fixed a plate for Santa and his reindeers. We didn't have any cookies, so we thought we'd shake things up and leave some of Aunt Amy's delicious fudge and of course some carrots & milk.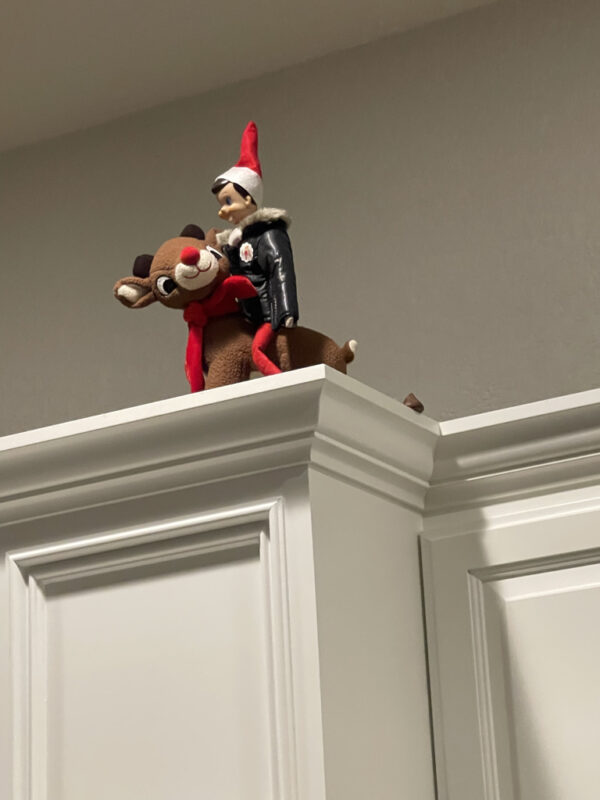 The boys said good bye to Elvis….look he's riding Rudolph home and he pooped on his way out, lol!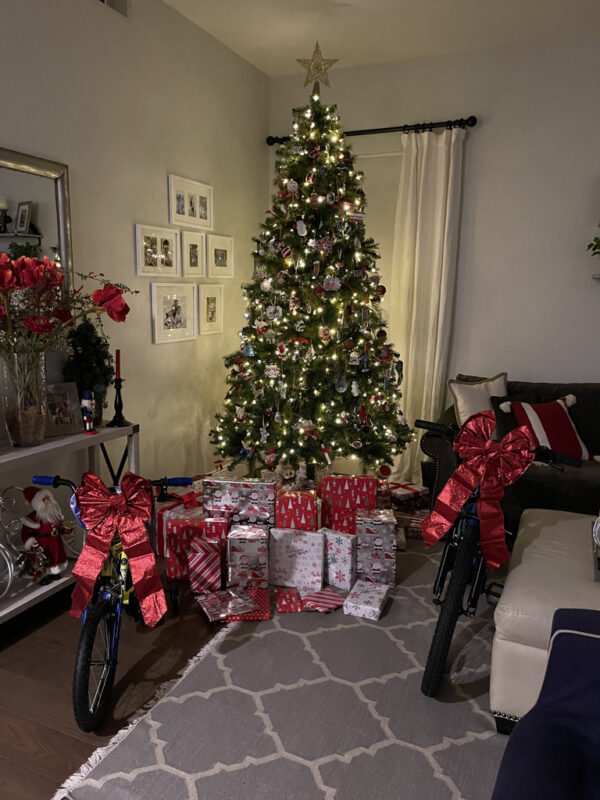 Santa came and dropped off some nice presents!!
Christmas Morning!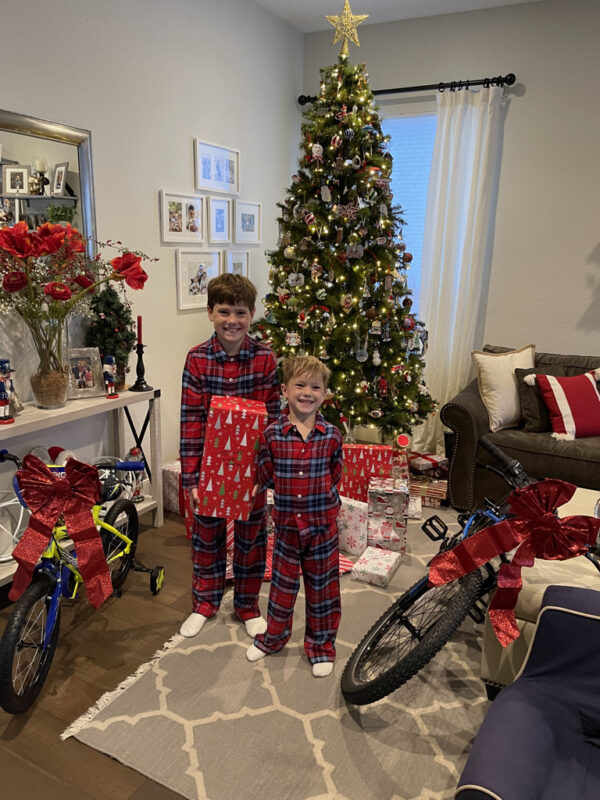 Happy Birthday, Jesus! Let the fun morning begin!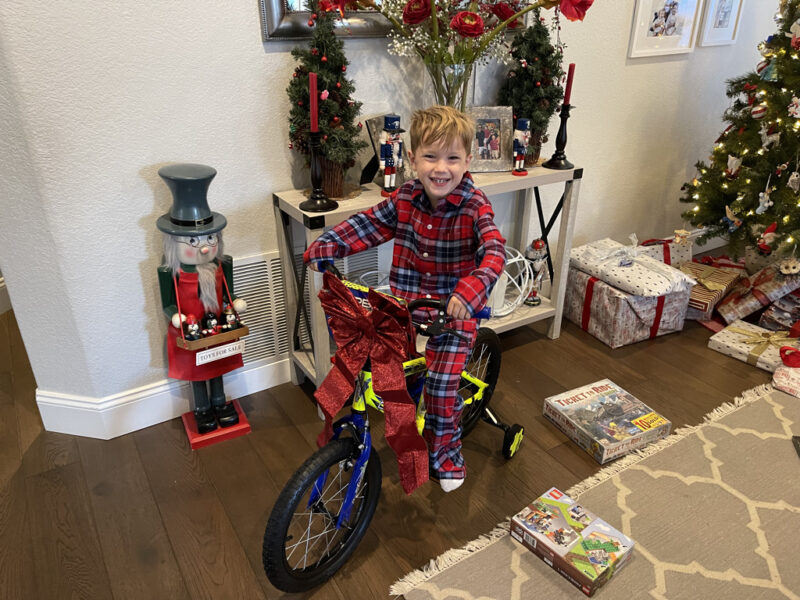 The boys both received bikes!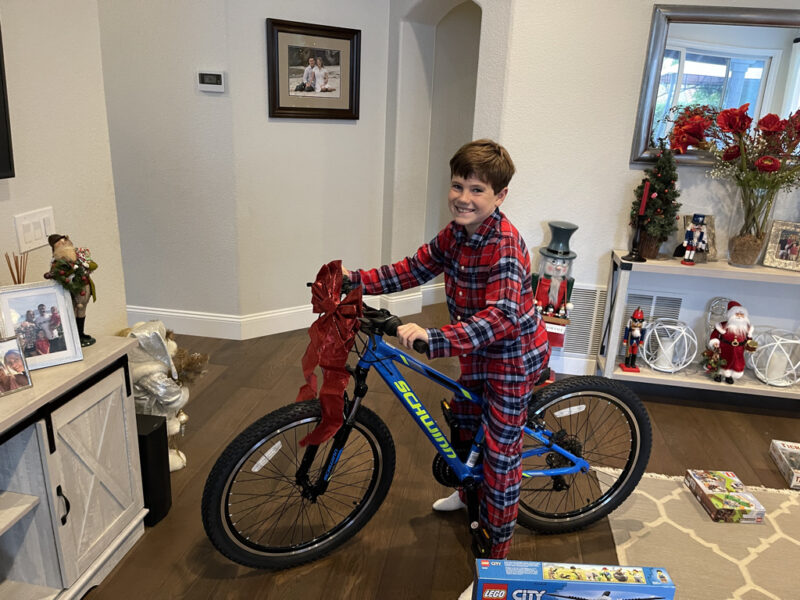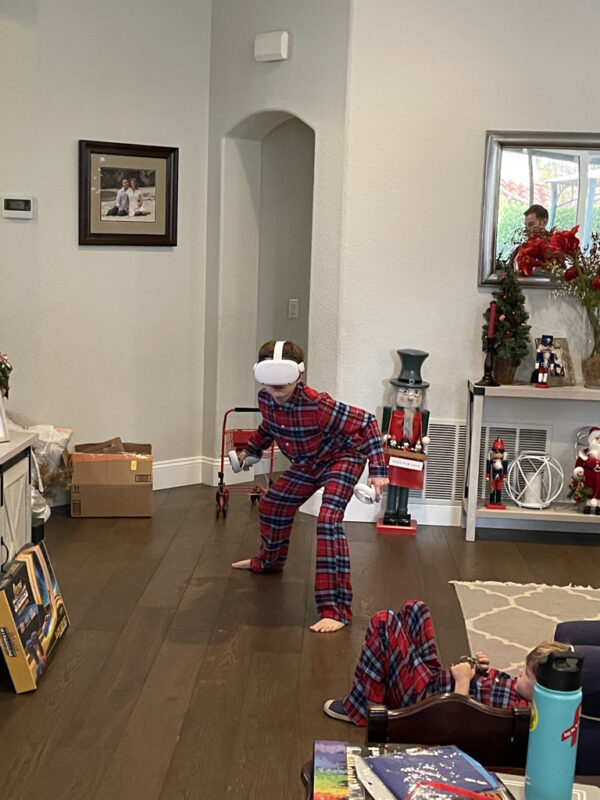 Luke is loving his new Oculus VR game set! He enjoys turning on music and playing. He breaks a sweat playing too, lol he gets very into it!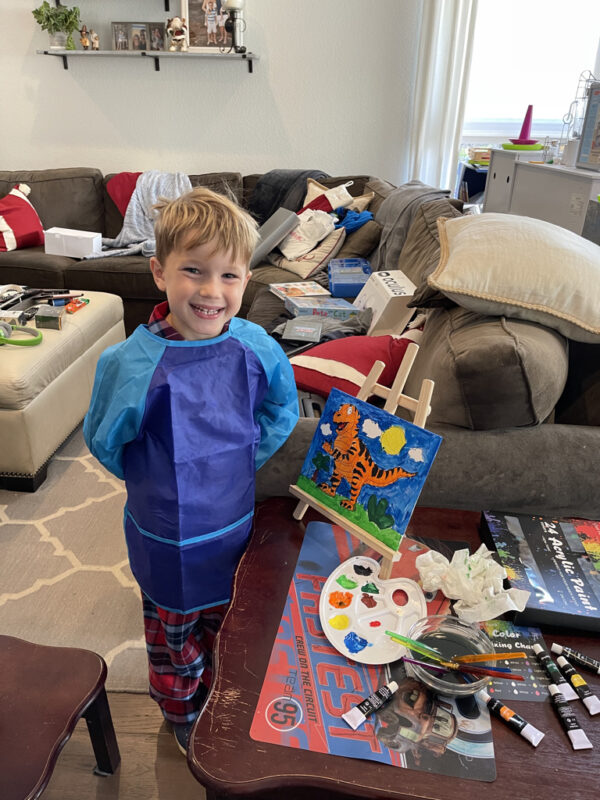 Tyler asked for a painting set because he wants to be an artist. This set was great and came with every shade of color paint, a mini easel and canvases that had pictures to paint and blank ones to create his own masterpieces too.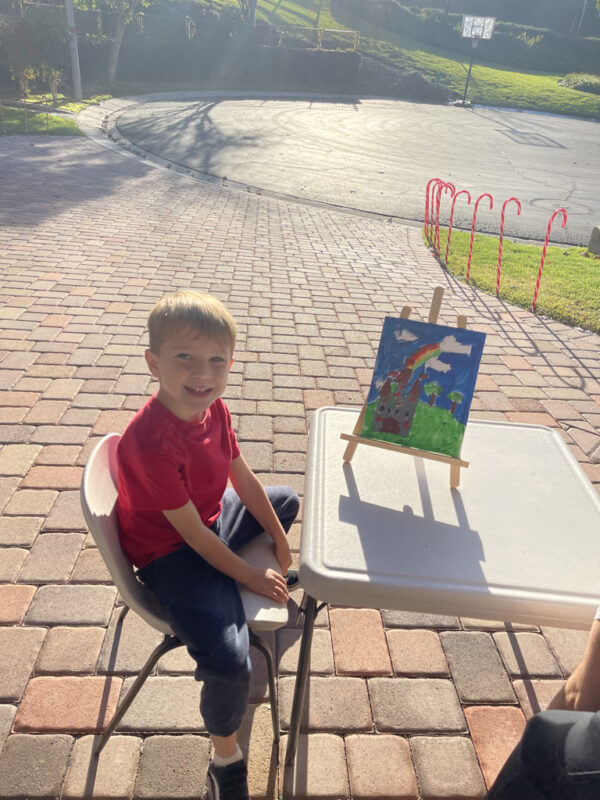 He enjoys bringing his paint set outside to paint amongst nature.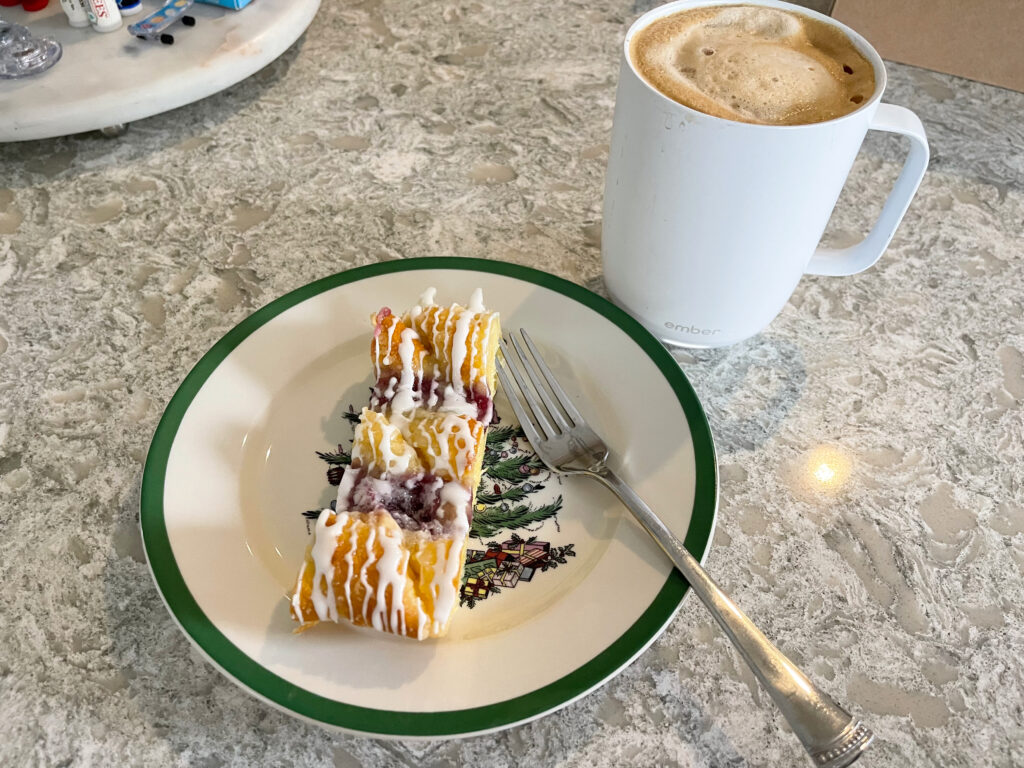 After the present opening session, we enjoyed these sweet rolls and a hot cup of coffee. The sweet rolls are nostalgic to me because they are the same ones my mom bought every year at Christmastime. They are delicious!!
I made everyone a bacon and egg breakfast and we enjoyed the slow afternoon before heading back over to my parents for Christmas dinner.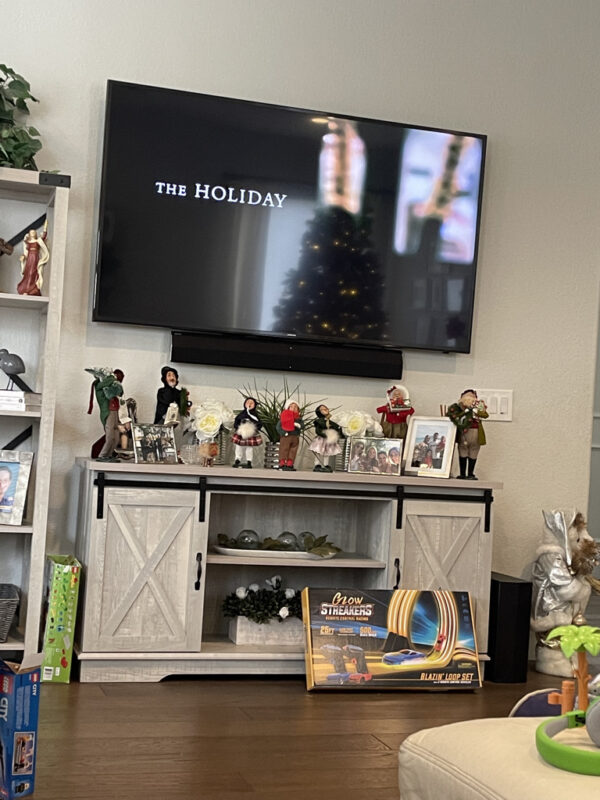 While the boys enjoyed playing with all their new stuff, I enjoyed watching The Holiday! I hadn't seen it in years and it was the perfect Christmas movie for me to enjoy after a very busy holiday season.
XO