Hey Friends!
We made it to Friday friends and I'm keeping my fingers crossed we can make it through this weekend without someone getting sick!
We had a great weekend until Luke came down with a cold last Saturday evening. Sunday just felt sad, it's always hard seeing your kids sick. Thankfully, he had Monday to recover so he didn't miss any school. I hope all the mama's out there are hanging in there and surviving the winter cold season and Covid 3.0!
Despite colds we still had several FAVORITES from this past week.
Clean Out / Organizing List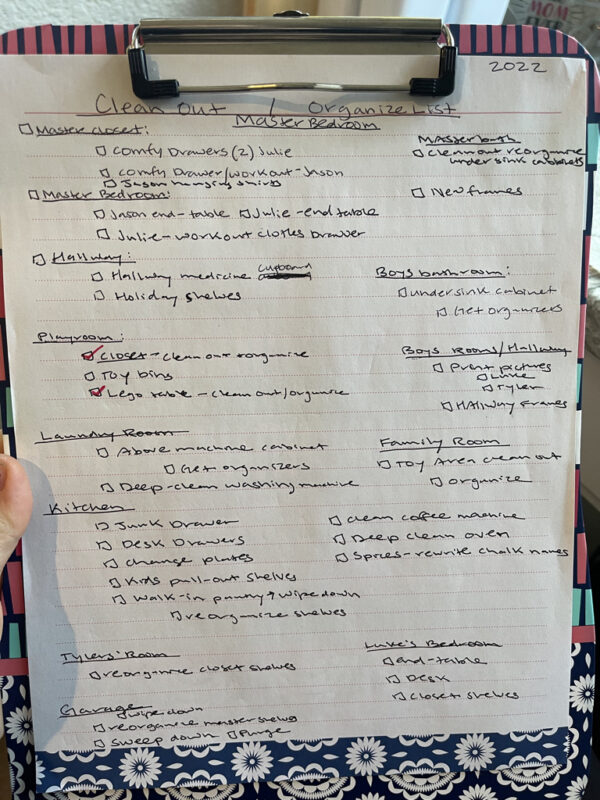 Having a plan will always be a FAVORITE for me! I went through our home and wrote a clean out/organize to-do-list to get our home back in order. I added in items that need a deep clean and I also incorporated where pictures need to be updated. I've been meaning to switch out pictures for two years now….tasks like this usually fall to the waist side and I'm determined to do it this year.
I realize I haven't done much off my list, que in colds and lego table. Sorting legos is no easy or fast task!
Playroom Closet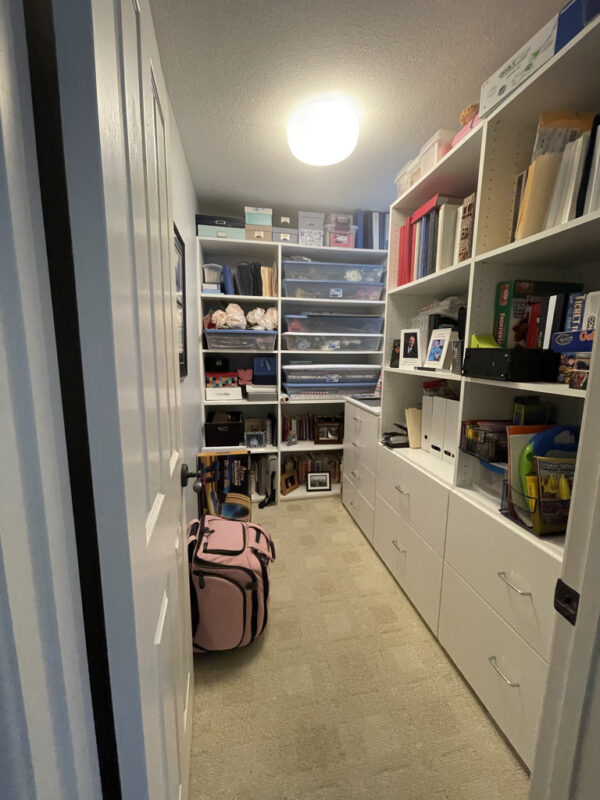 I started with this closet because I had a huge stack of items that built up over November/December that needed to be dealt with. Think kid artwork, mail that needed to be filed, Christmas cards, Christmas wrapping supplies, Jason's 40th birthday stuff, etc. It felt great to deal with all of that and straighten up everything in this closet.
Lego City Table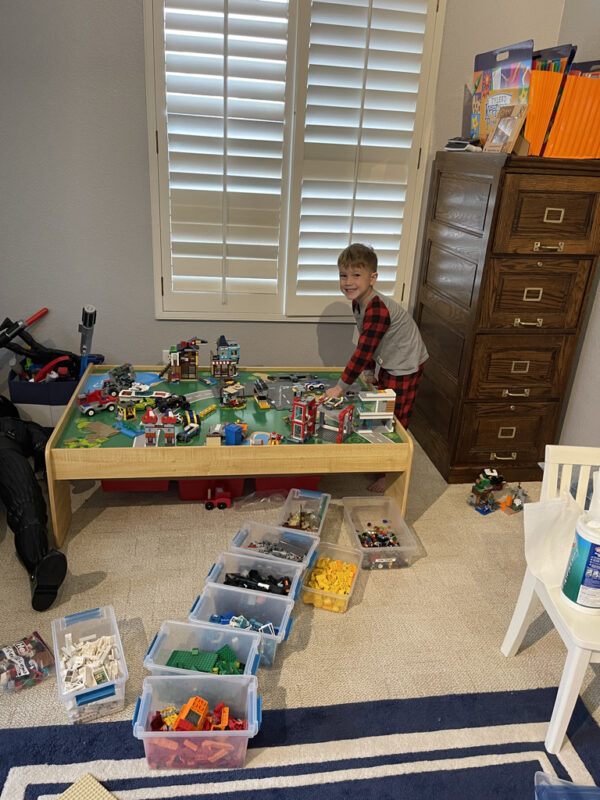 Tyler is SUPER into lego's right now. This "train table" turned into an play area for lego's. Over time it got really messed up and dusty. I wiped it down and sorted the sets into what can be fixed and what needs to be sorted into bins by color and which pieces weren't worth saving and needed to be recycled. Big dreaded job!! But I have one happy Lego Master Builder that is now back in service with organizing and playing with his new creations from Christmas. Next, I'm tackling the toy bins. Getting rid of broken and unused toys. Also, creating & labeling bins to hold more used toys, such as cars & trucks and dress up items.
Intentions/Goals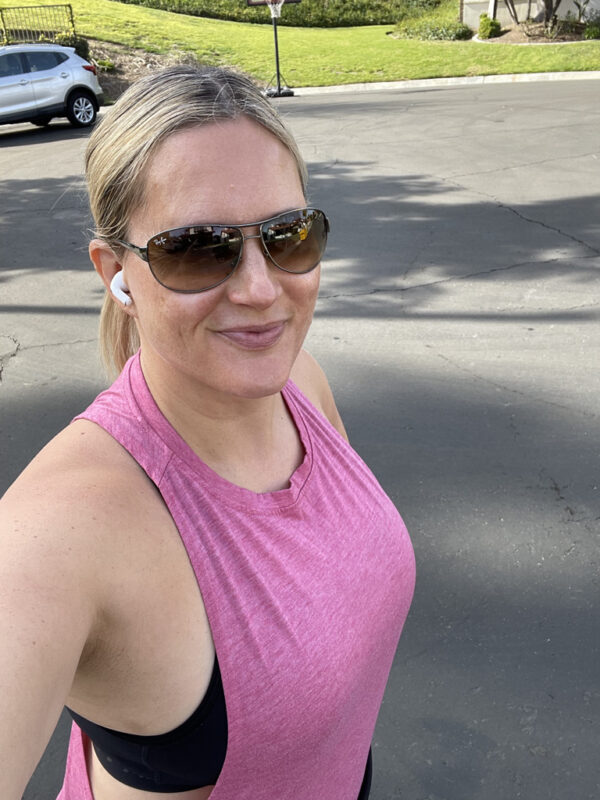 I finally got my act together and have established my personal intentions/goals for the year. I'm meeting with my family this weekend to discuss everything else, it got derailed last weekend after Luke got sick. Anywho, I'm committed to having a dry January. I'm pretty much just a social drinker and we didn't have many social plans for this month, so I'm giving my body a reset from the holidays. Gotta say, I feel less bloated and great overall.
Another intention is to fit more cardio into my workouts. I love strength training a million times more than cardio BUT I can tell my body needs more cardio in my life. I have an elliptical machine in my garage and I'll use that more for a little cardio before strength training.
The goal I set for myself is to go running 2x week and track how many miles I run this year. Truth be told, I'm not big on running, you will never find me signing up for a marathon (unless I can just walk it). Marathon's are actually my worst nightmare, lol but I do feel great after running a couple of miles, so I'm good with this goal.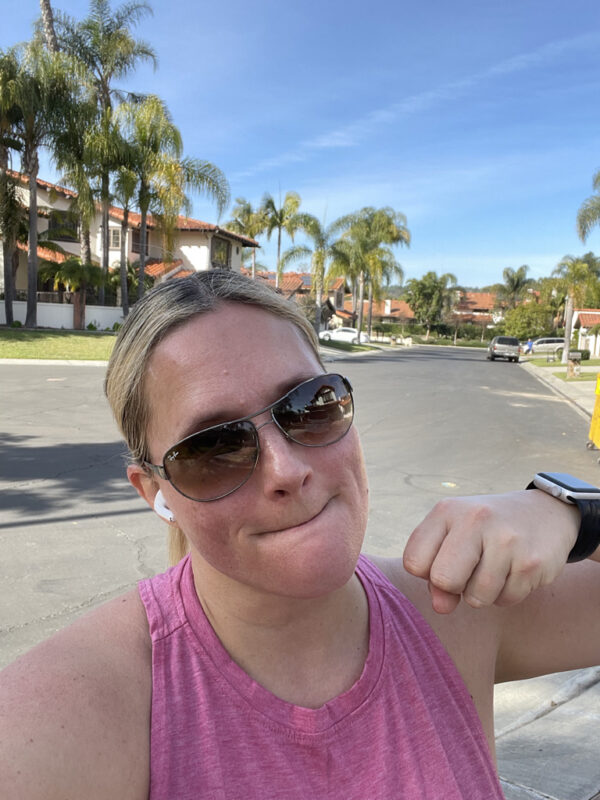 Got it done! Love exercising outside too!
Weekend Happies
We had fun watching Luke's basketball game on Friday night! My parents came to watch too but unfortunately, his team lost and I didn't grab any pics.
We had a fun time hanging out on Saturday!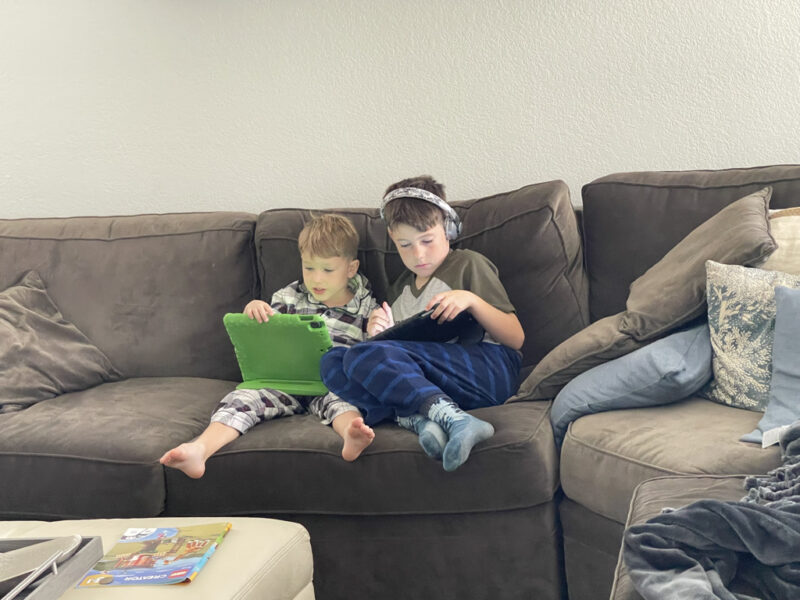 They started the morning off with some bro bonding over playing games together!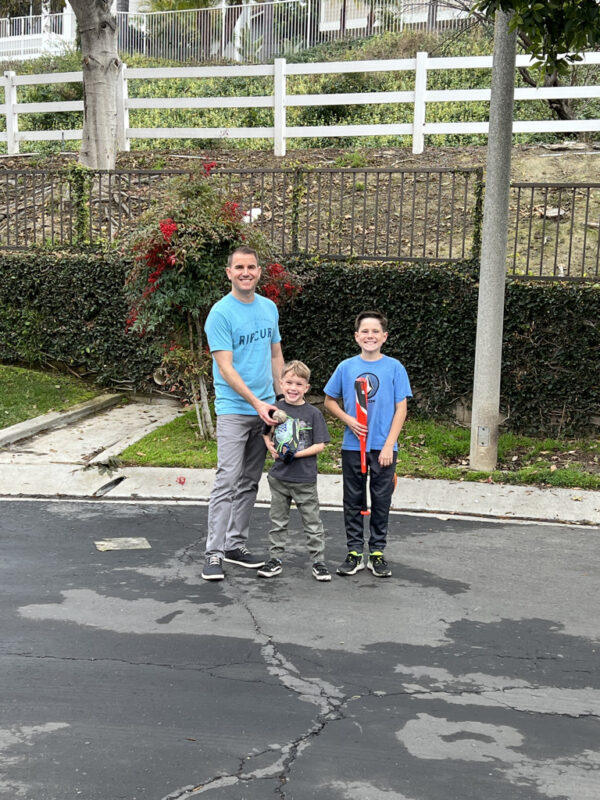 The boys played baseball while I meal-planned for the week.
Cooking With Kids Series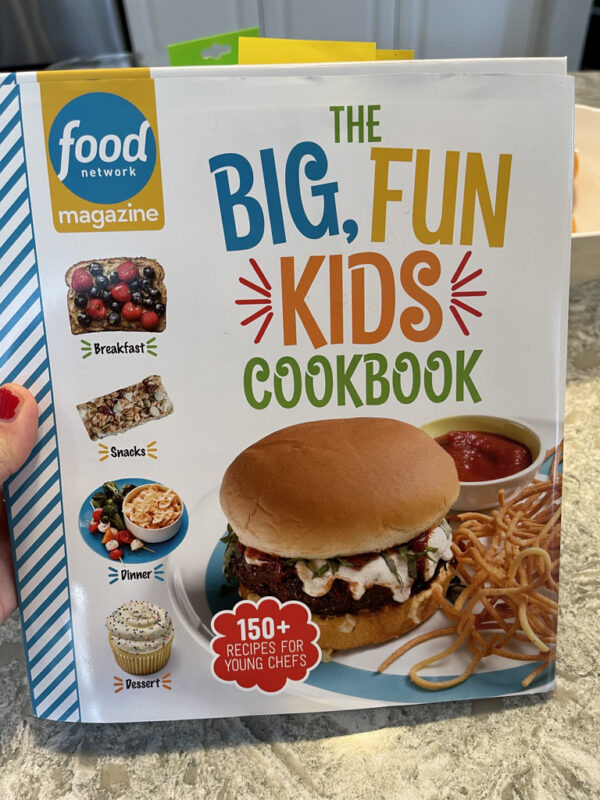 Tyler is ready to take his passion for food and cooking into the real kitchen. He received this fantastic cookbook from Santa. The plan is for him to pick two recipes a week for us to cook together in the kitchen.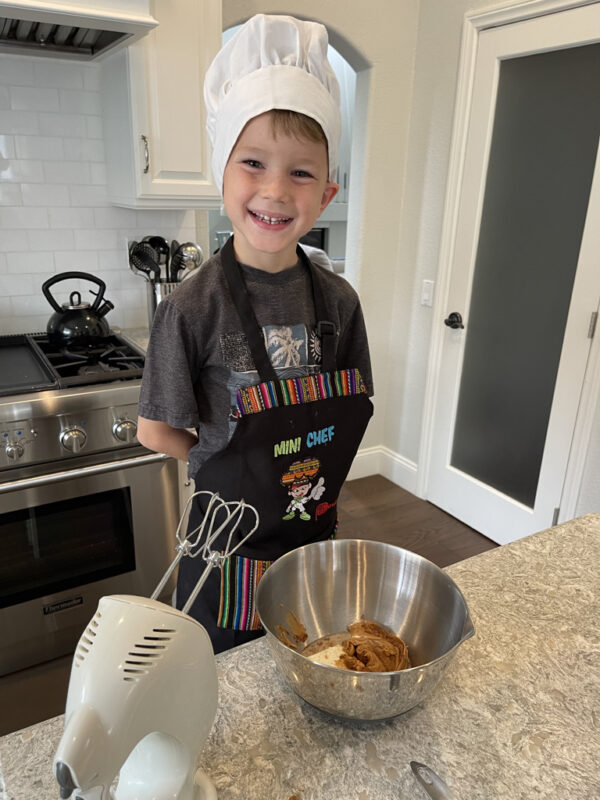 A post will be coming out soon for this new series. We made French Grilled Cheese and Apple Fries + Nut Butter Dip and both recipes were delicious!
Tyler's creations in the kitchen were a FAVORITE for everyone!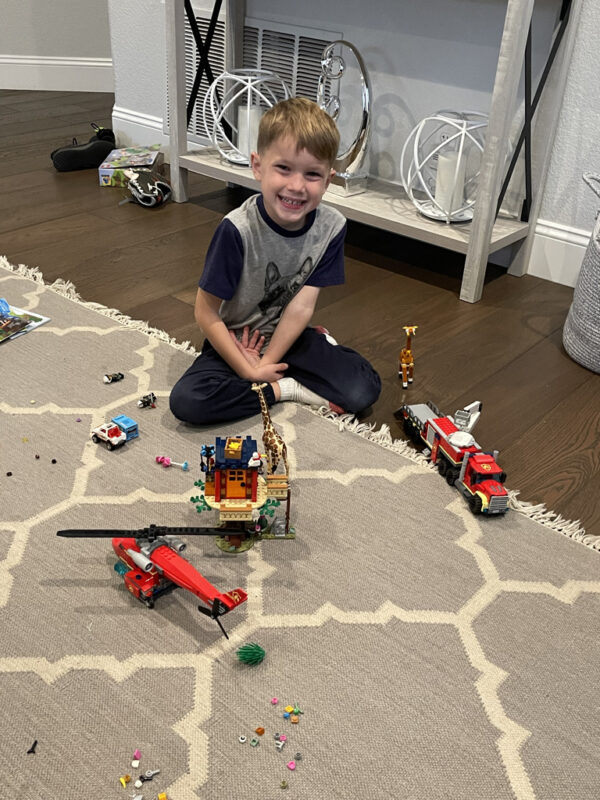 A FAVORITE for Tyler was finishing his last lego set from Christmas!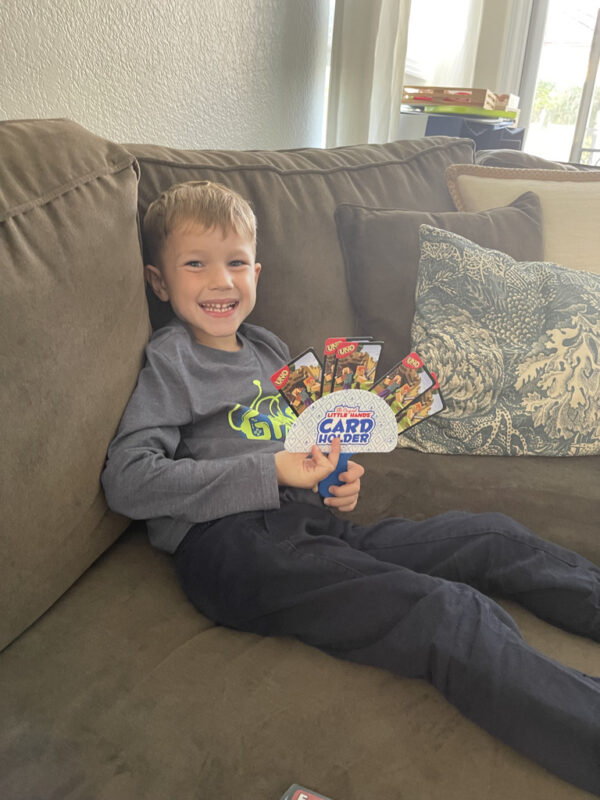 This card holder is a FAVORITE! We're very into playing card games and Tyler was having trouble holding a bunch of cards in his hands at once. Now it is so much easier for him to play card games!
Family Fun Night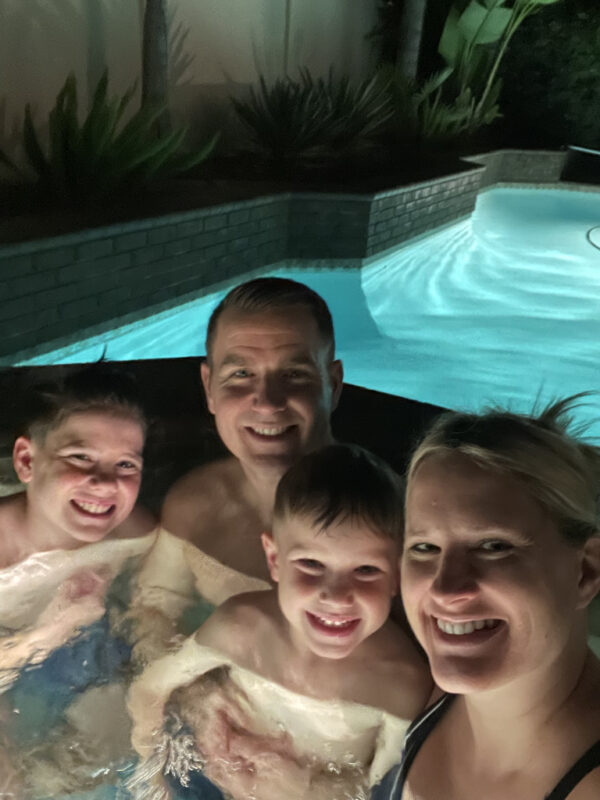 We started Family Fun Night early around 4pm. We made some popcorn and purchased Sing II and we LOVED this movie! Sing II gave you all the feels and the music was fantastic! Then we enjoyed some pizza for dinner, followed by some hot tub fun with music!
FAVORITES from this week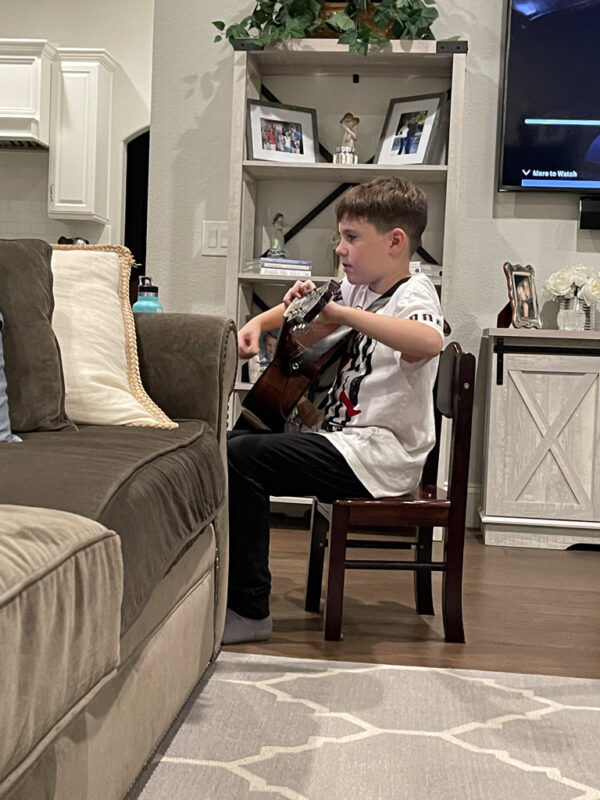 I'm noticing some new trends with Luke. His bestie moved from living next door and they used to be out and about until dinnertime. Luke still has friends in our neighborhood to play with but Graham and him are on the same sport activity schedule, which means they were free to play at the same times. But things have already started changing with this new reality, Luke is now filling his time with doing different things like teaching himself how to play the guitar through online instruction.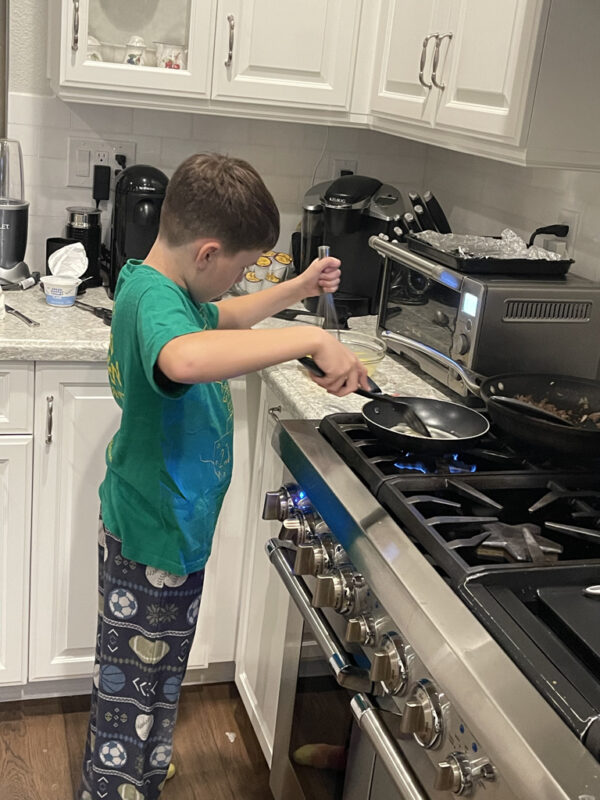 Miraculously he has taken an interest in helping me cook dinner each night. Recently, I have been having talks with him about the need to learn the basics in the kitchen, how to do laundry, etc. I explain to him, I won't always be able to do these things for him and he's like, "I have plenty of time, I still have 8 years!" Yes, buddy but you blink and those years will be gone. He's sweet to start helping me in the kitchen and I'm enjoying this time together.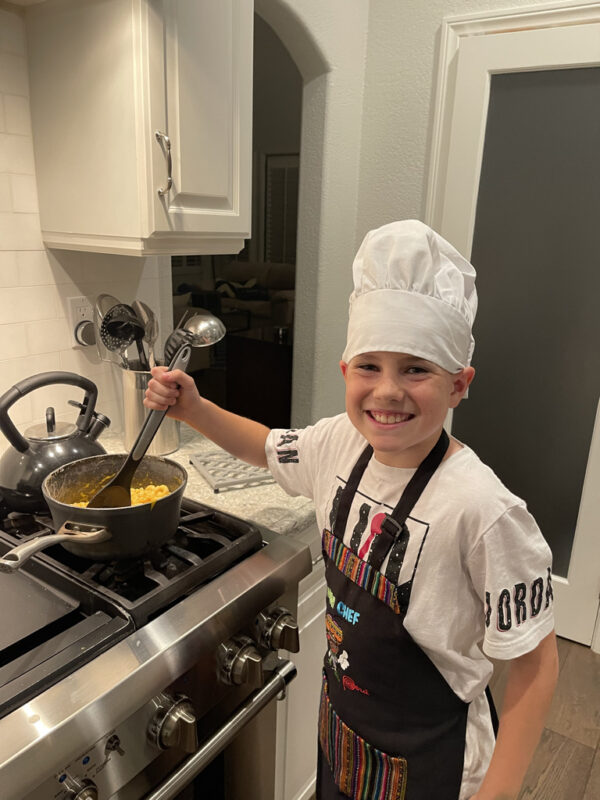 Side note: I didn't know how much 'cooking instruction' was needed until this week, when I was teaching him how to make mac and cheese. He mentioned putting the cheese into the pot of boiling noddles, lol WHAT?? That option would have never have occurred to me!!
Lagree Class at Stronger Fitness Studio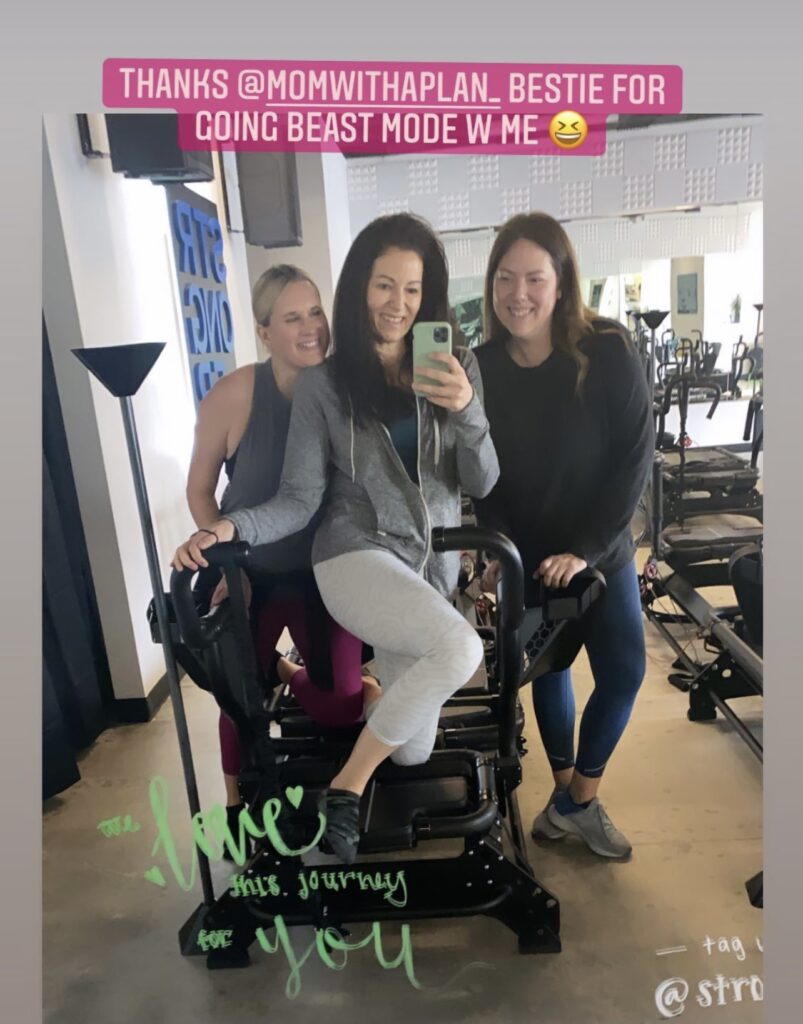 This past week I met up with my bestie Hustle and Bliss aka Megs to take a Lagree class at her studio. It never seems to amaze me how much this workout kicks your booty! I'm still sore 2 days later!
In case you missed my posts from this week: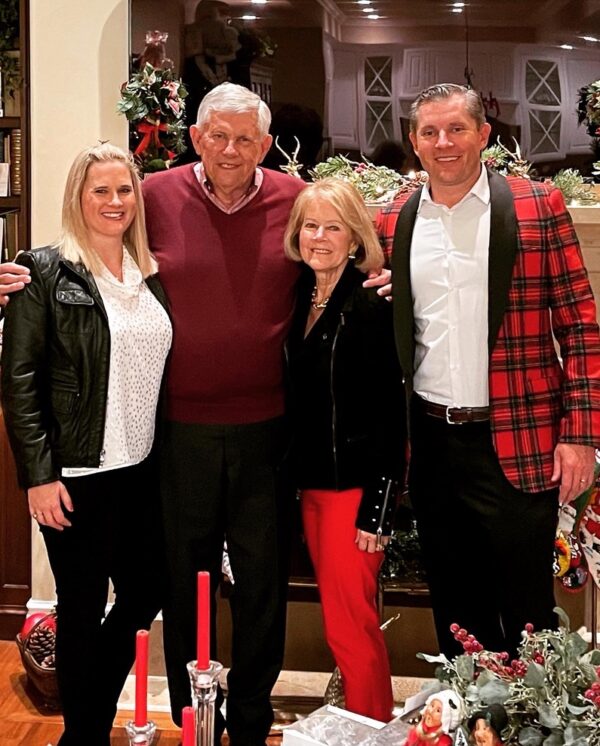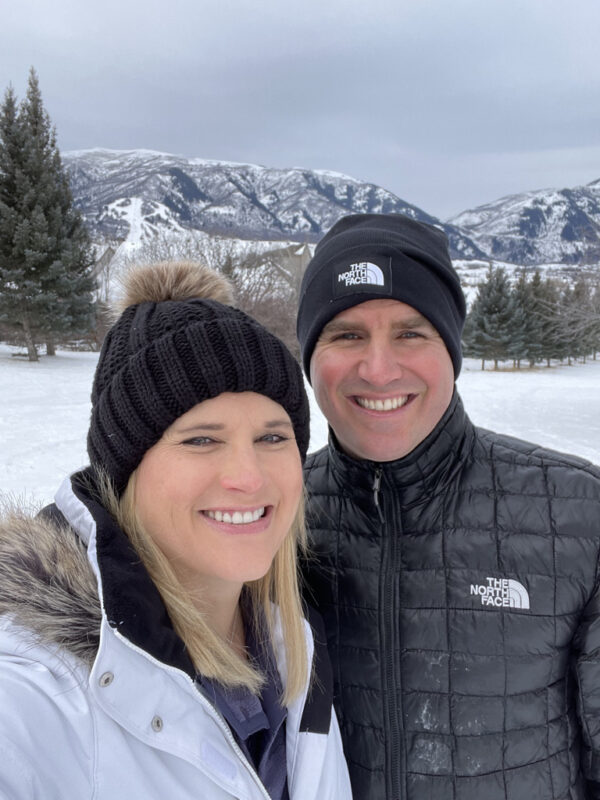 Thanks for reading along today and I hope you have a healthy and relaxing weekend! See you back here next week!
XO