I hope you had a great week!!
I'm linking up with A Little Bit of Everything and Momfessionals for a fun packed Friday Favorites post.
This week flew by, I guess thats what happens when you are busy with kid activities, lol. We had a good full week with lots of FAVORITES!
Some of my FAVORITES this week include a delicious Berry Smoothie, a family outing, my new FAVORITE thing to use when doing laundry, an awesome brow liner, my Target haul and so much more!
Let's get down, let's get down to business….(can you hear the song?!?!)
Berry Smoothie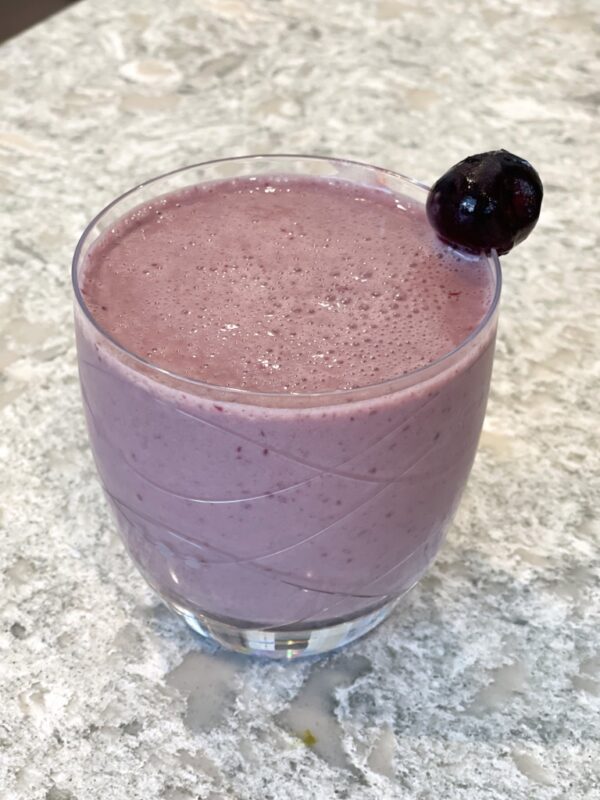 It's no secret that I love trying different smoothies. I feel full and satisfied afterwards and I love enjoying a drink that is packed with lots of nutrients. Smoothies are great when you don't have a ton of time to prepare and eat lunch and you just need something for on the go or to sip while you are working.
Ingredients:
3/4 cup Almond Milk
1 1/2 tsps Ground Flax Seed
1 1/2 tsps Hemp Seed
1/2 Navel Orange (peeled & sectioned)
3/4 cup Frozen Berries
1 cup Baby Spinach
**Original recipe is from Faster Way To Fat Loss**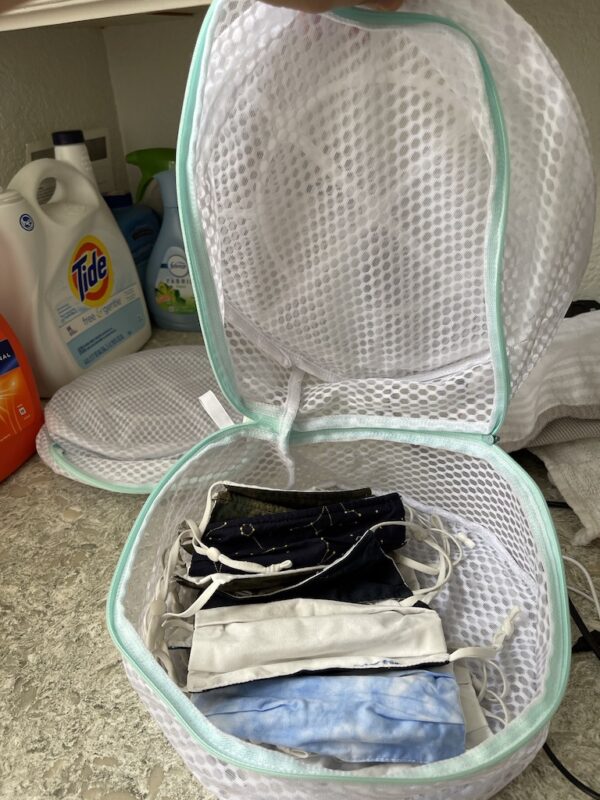 Alright mamas, so here was my struggle and my solution to a problem I was having. I may be late to the game with using laundry bags but they are saving me time and money. My boys wear a different clean mask everyday which means I have a lot of masks to wash at the end of the week. The masks don't do well in the dryer so I air dry them. But fishing each one out to make sure it doesn't go through the dryer was driving me NUTS and taking to much time. Enter the solution, these mesh laundry bags!! Easy peasy, these bags are a FAVORITE and I love when you take the time to solve your own mundane problems, lol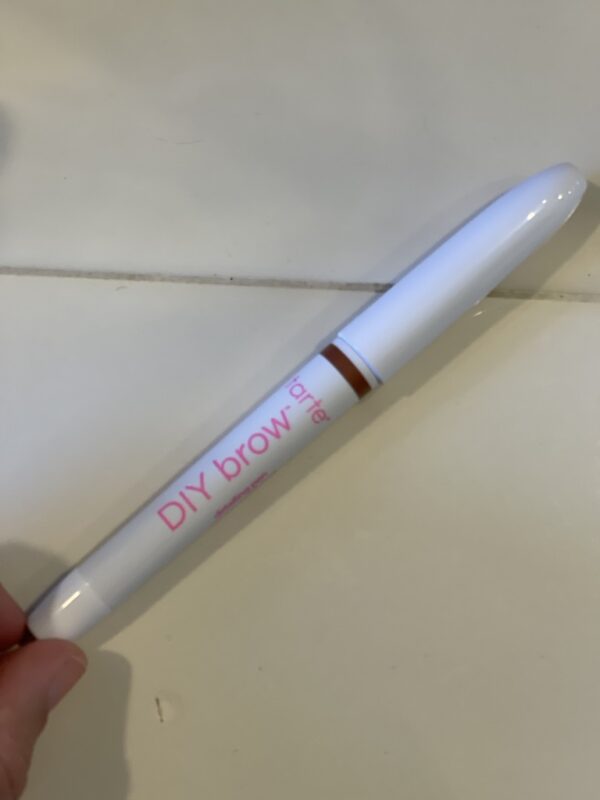 This detailing brow pen comes in 3 different shades. I was looking for something to fill in my brows that looked more natural and I'm really happy with this pen by tarte.
Skinny Pumpkin Latte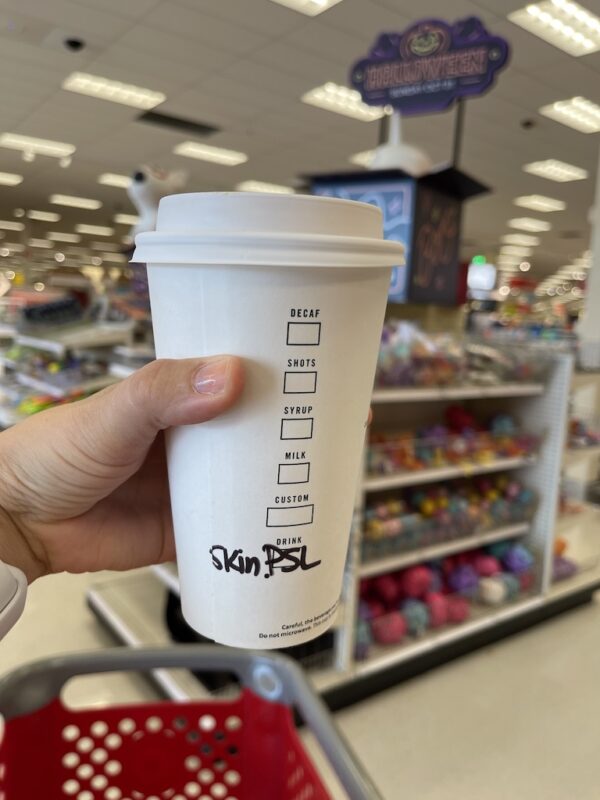 Honestly, I barely go into Target these days. I'm a sucker and will add way too many things into my cart which leads to me over spending. But I wanted to get new natural looking fall decor so I decided it was a perfect time to get my first Pumpkin Spice Latte of the season too! I had myself some fun "me time" strolling the aisles and this was a FAVORITE for me!
Target Haul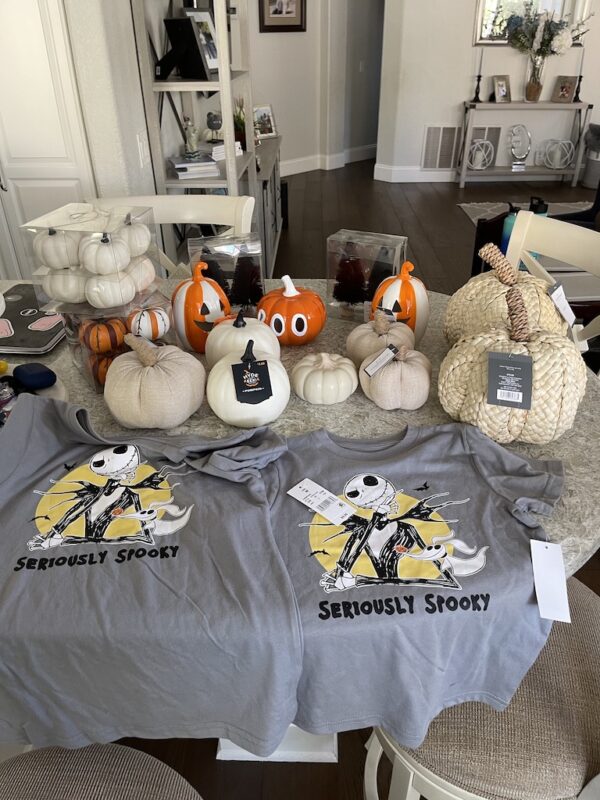 Did someone say, PUMPKINS, lol told ya, I'm a sucker but my family room looks GREAT!! Speaking of the Fall season, check out my post on Everything Falling into Halloween to see how I decorated, fall cocktail recipes, our Fall & Halloween kid book collection, and pretty much everything you need to see to get you in the Fall mood!
Life Lately
Boys Soccer Games were a FAVORITE this past weekend. Luke had his in Laguna Beach and even though it was very HOT we couldn't complain about the beautiful view of the ocean while we watched him play his heart out! (he's #7)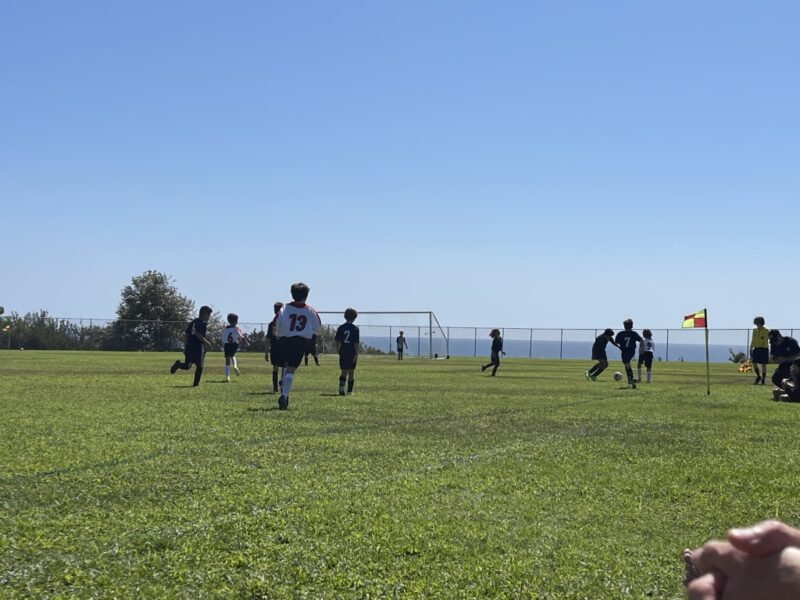 Tyler's FAVORITE was the awesome playground there too!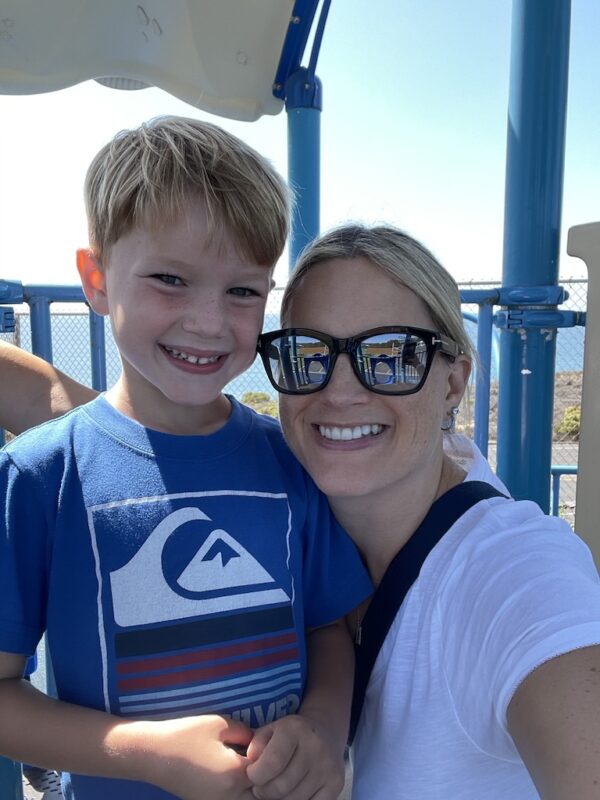 A FAVORITE was watching Tyler get into his soccer game.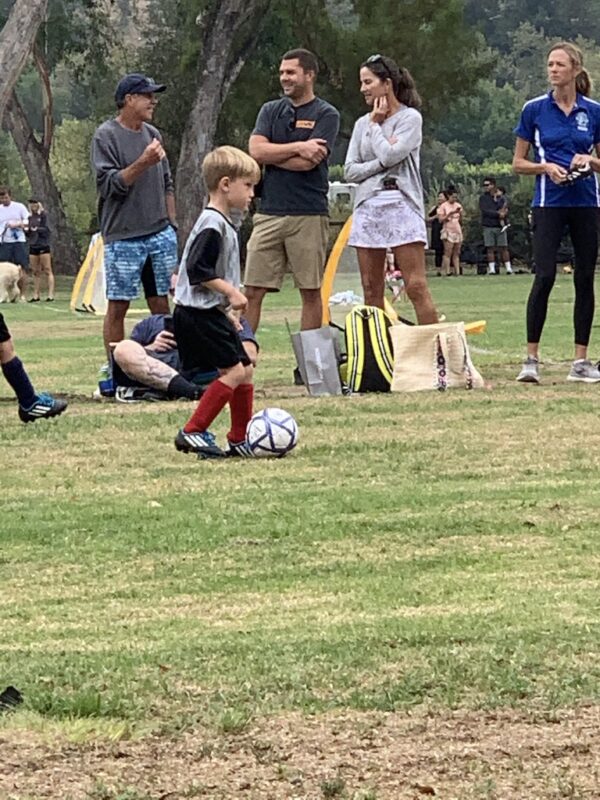 Jason and I had a double date night out at Habana restaurant at the Irvine Spectrum. We enjoyed our meal but honestly the restaurant was so LOUD with their music, it was hard to have a conversation without saying, "WHAT?" a million times. I donno maybe I'm just getting old, lol however, we had fun with our friends Andreea and Sebastian and adult time out is always a FAVORITE!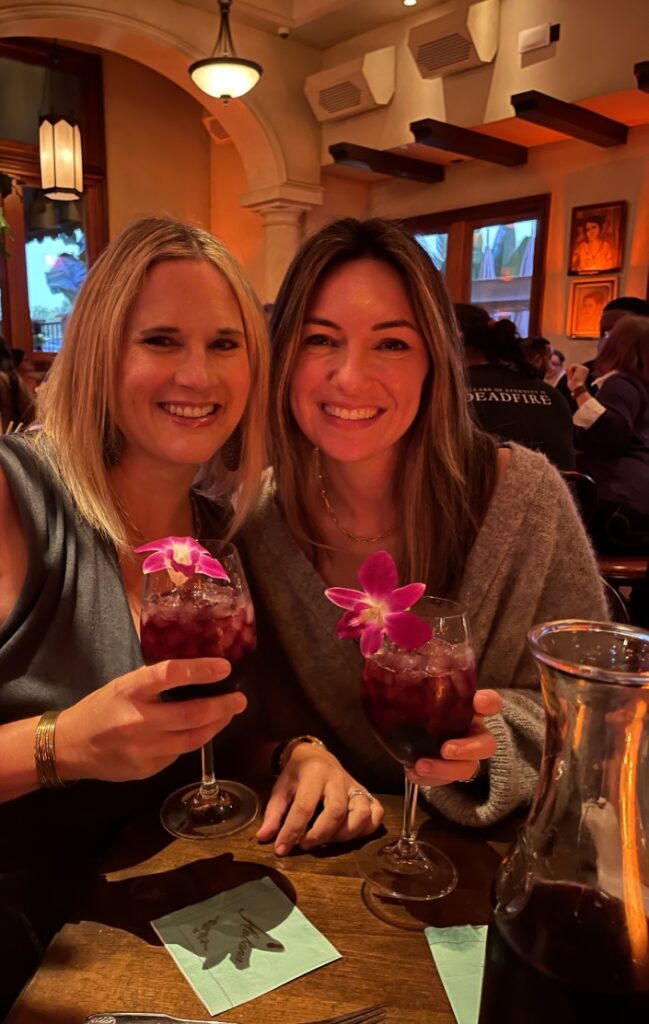 Tyler helping me clean was a FAVORITE!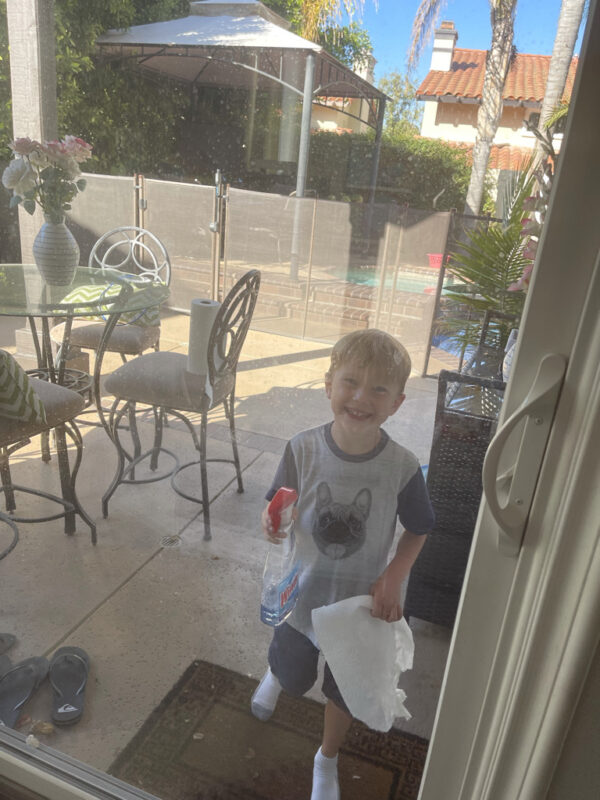 This guy right here makes me SOOOOOO happy! "Mama, how can I help you, can I do a cleaning project for you?" Say what?!?! who are you and can you always have this helpful nature about you please. He cleaned the outside windows and he didn't ask for money in return, just wanted to be helpful and contribute and I love him SO much for it!
Celebrating Henry's 6th Birthday with an Army themed party was a FAVORITE for the boys.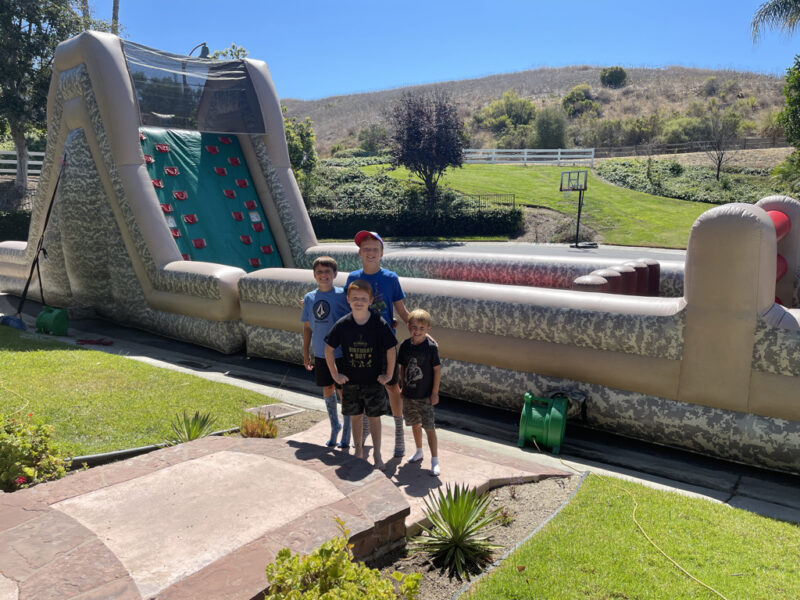 Check out this bad boy, obstacle army bounce house for the win! It was the hottest day of the week, 91* degree out yet that didn't stop them from bouncing all afternoon. Henry is our neighbor too so this was right out front of our home, so much fun!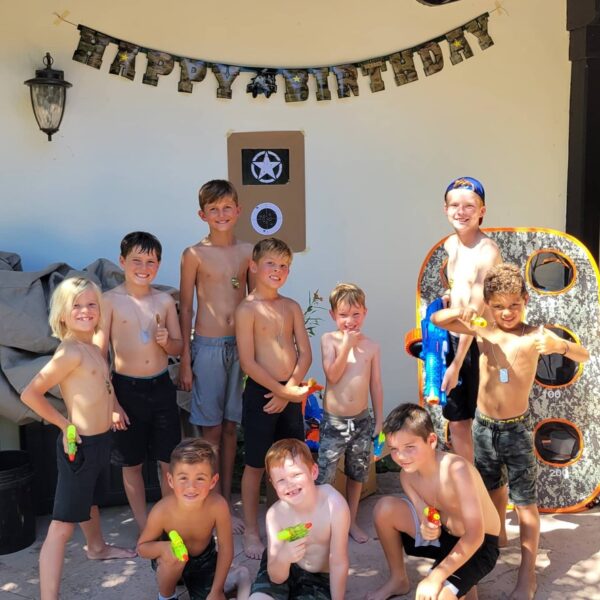 The Birthday Crew!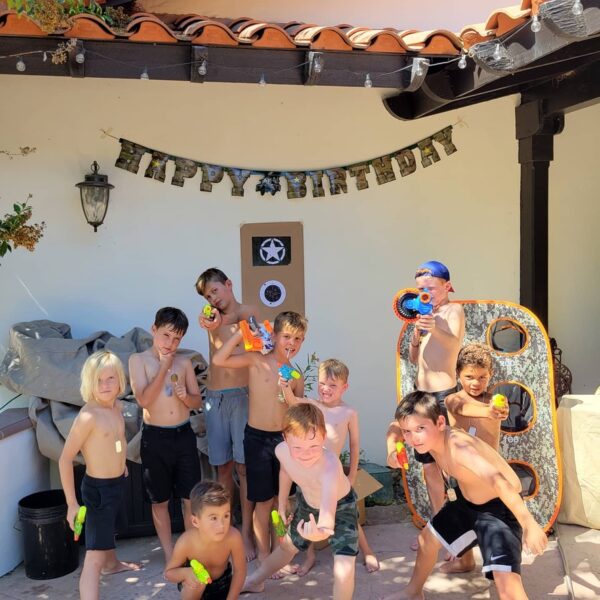 Family Day at BOOMERS was a FAVORITE!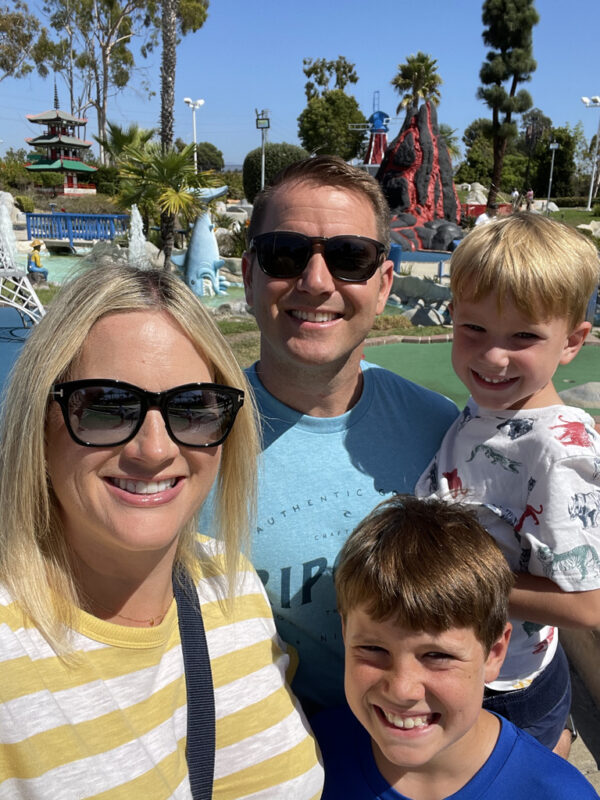 First up was miniature golfing!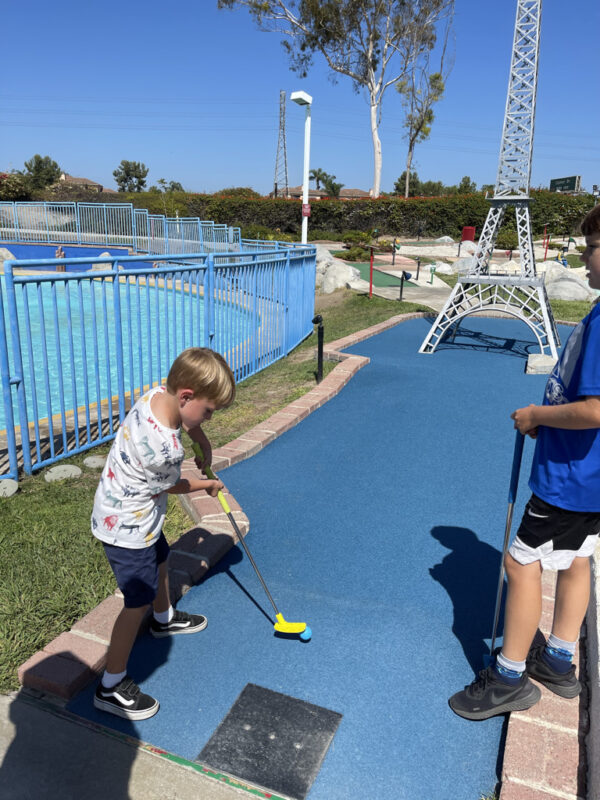 Tyler may have gone when he was little but this was basically his first time of really being able to play. He really enjoyed it and got better with each hole.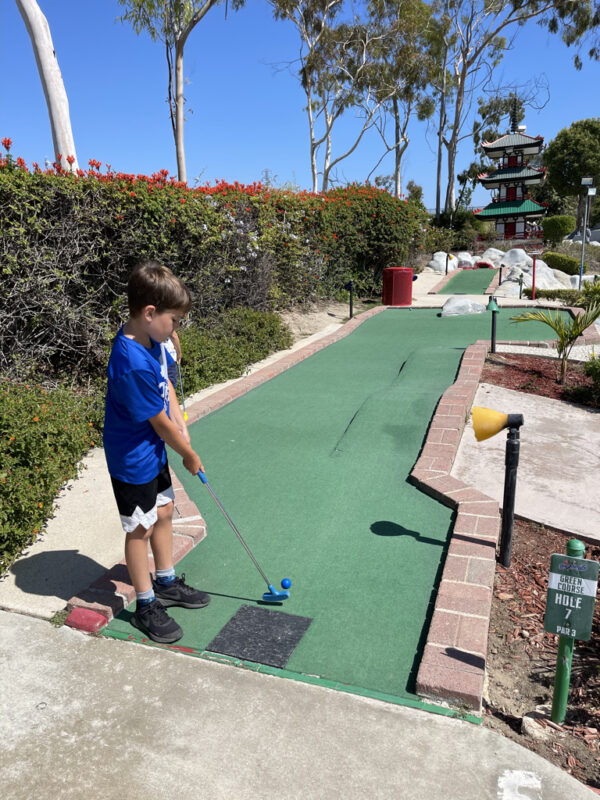 Both Luke and Jason got some hole in one's! That's for sure a FAVORITE when you get that lucky!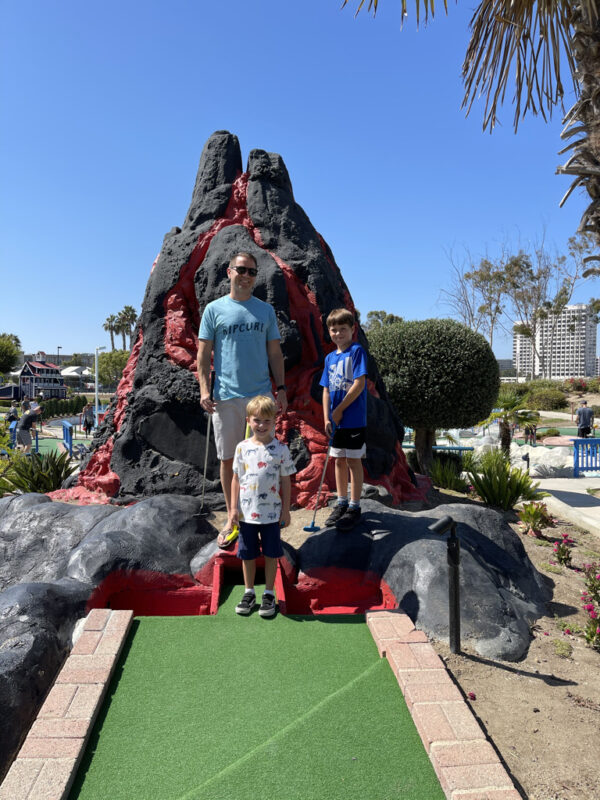 After golfing the boys enjoyed the arcade and it was a fun family afternoon. Jason won Tyler 750 tickets in this one game and that was exciting and got him a cool basketball hoop for our playroom.
I do want to mention something we had a big problem with, Boomers is WAY over priced right now and that was not a FAVORITE. We really wanted to take the boys on the bumper cars but no joke, it would have costed $54 a person, WHAT??? Are they out of their minds for charging this, we couldn't stomach wasting that kind of money for ONE ride, ridiculous if you ask me. Boomers needs to lower their prices or they will go out of business, lol (rant over).
In case you missed it from this week: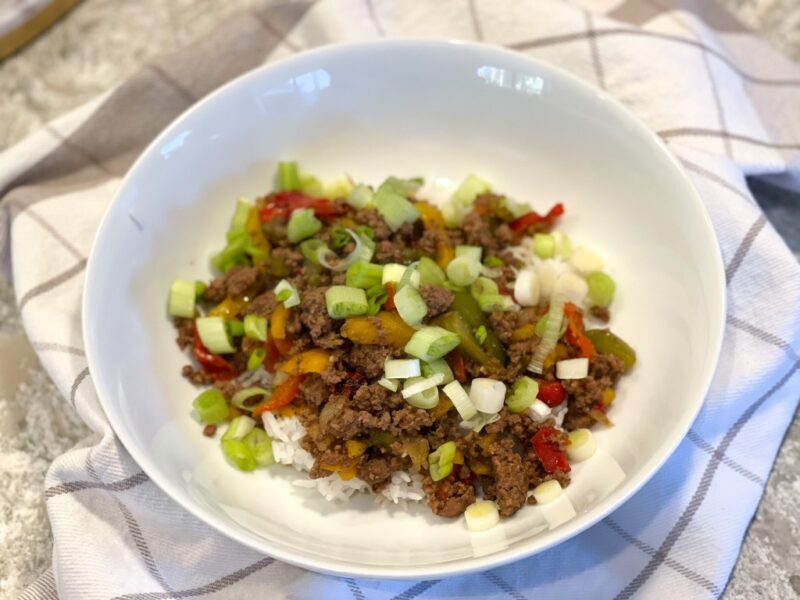 Weekend Plans
This weekend is more of the same for us. Soccer practice and a Football game on Friday night. Saturday both the boys have soccer games and then Luke has another soccer game on Sunday, its a sports packed weekend! We're having my 3 nephews over for a sleepover on Saturday night and the cousins are pumped to hang out and then we are closing out the weekend with dinner and game night over at my parents on Sunday evening.
I hope you have a fun filled weekend, friends! See you back here next week!
XO