I'm linking up with A Little Bit of Everything and Momfessionals for a fun packed Friday Favorites post.
Today's post is no exception, I have a variety of awesome randomness for you…..
I cover a delicious Berry Lemonade Smoothie, a beautiful hike in Crystal Cove State Park- the El Moro Trail, Charcuterie board, cookbook & ideas, Favorite moments from this past week, a new purchase for our bedroom, plus MORE!!
Be sure to hang around until the end of the post because I go over our plans for the weekend and what posts you have to look forward to next week!
Berry Lemonade Smoothie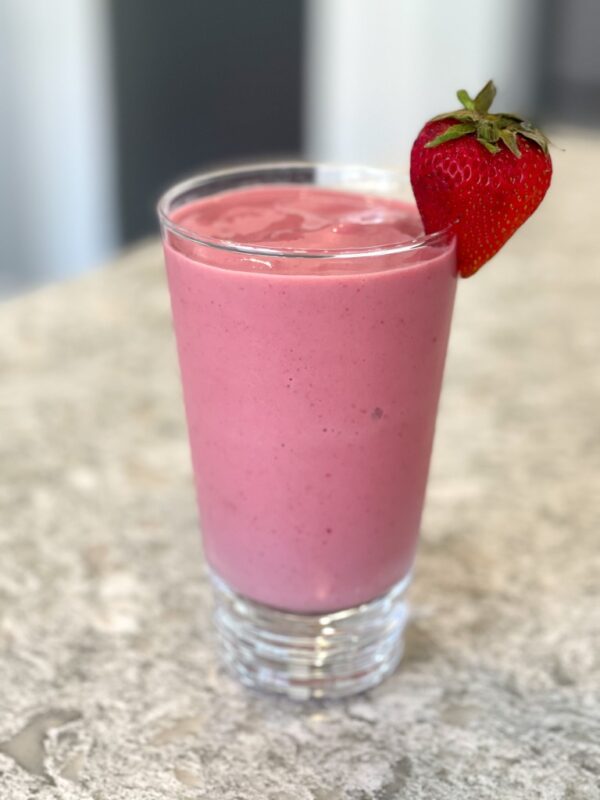 I mean doesn't this smoothie just scream, "Drink ME!!!" The color is so vibrant and it's as good as it looks my friends!!
Ingredients:
1 Lemon (juiced)
1/2 cup Frozen Cauliflower
1/4 cup Frozen Raspberries
1/4 cup Frozen Strawberries
1 Serving Vanilla Protein Powder
2 tbsp. Coconut Butter (you can leave this ingredient out)
1 cup Coconut Milk
1/2 cup Ice Cubes (optional, I didn't see the need for them)
**Original recipe is from Faster Way To Fat Loss**
Crystal Cove State Park: The El Moro Trail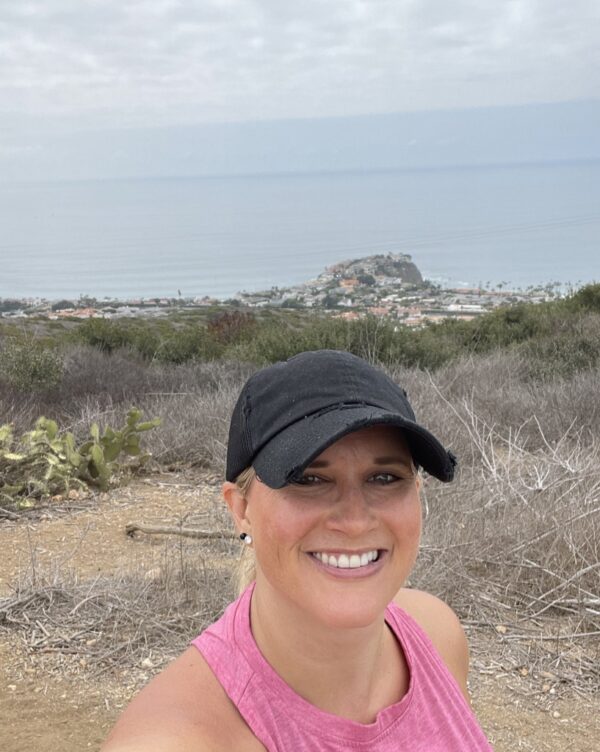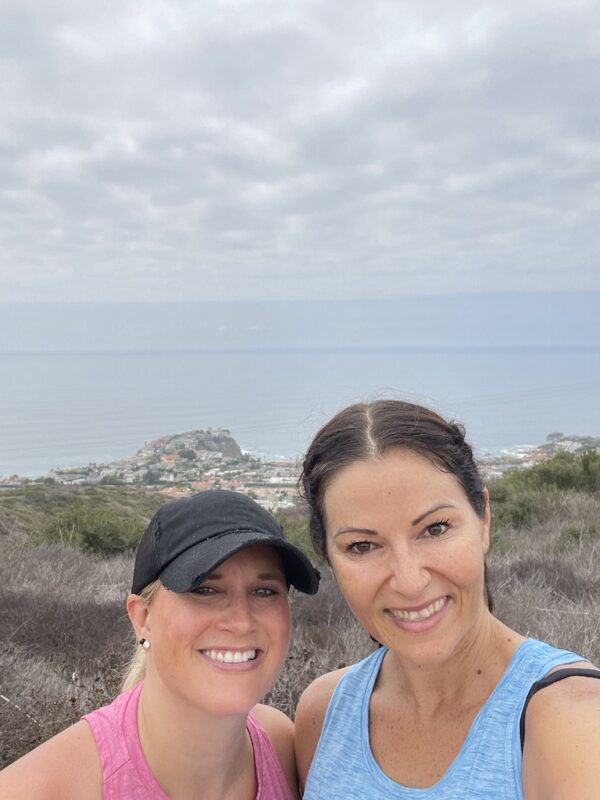 I went with my bestie Megs, @hustleandbliss, I recommend giving her a follow on IG for healthy tips for food and for a healthy lifestyle. She's full of inspiration to live your healthiest life and I love how she supports women!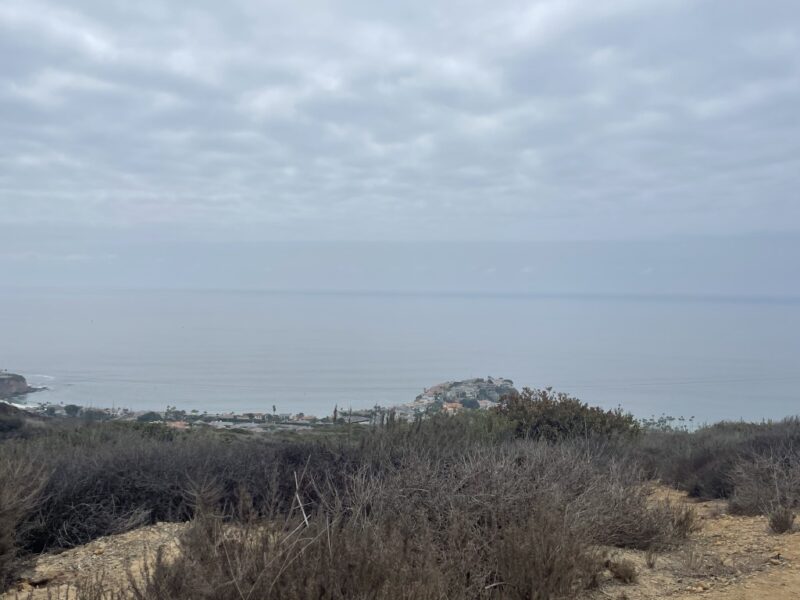 It was an overcast day, and that was a FAVORITE for good hiking weather. We hiked 5.5 miles!!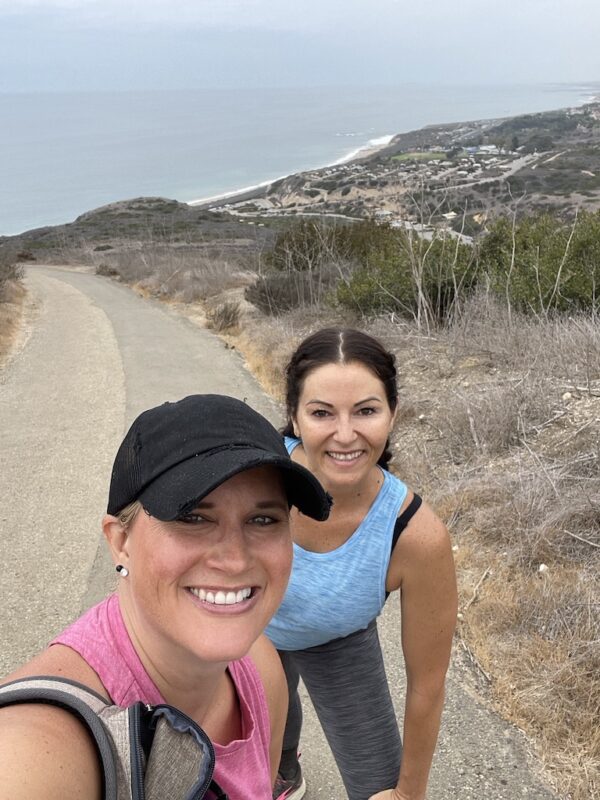 Keeping up with getting out of my comfort zone is a FAVORITE and I hope to keep it up as we move into the Fall.
FAVORITE quote from this week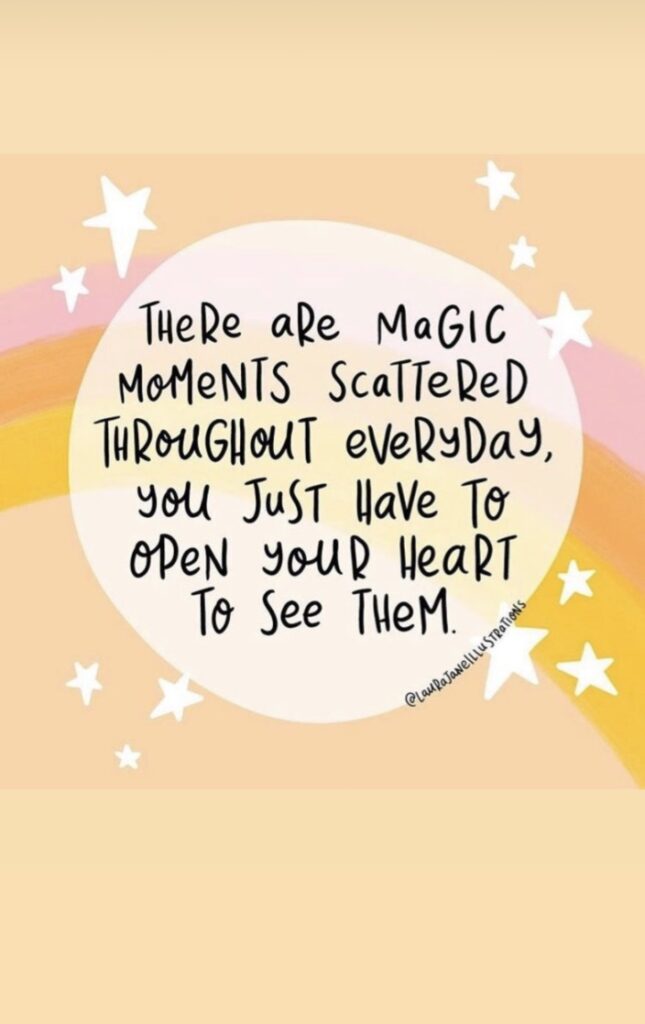 FAVORITE moments from this past week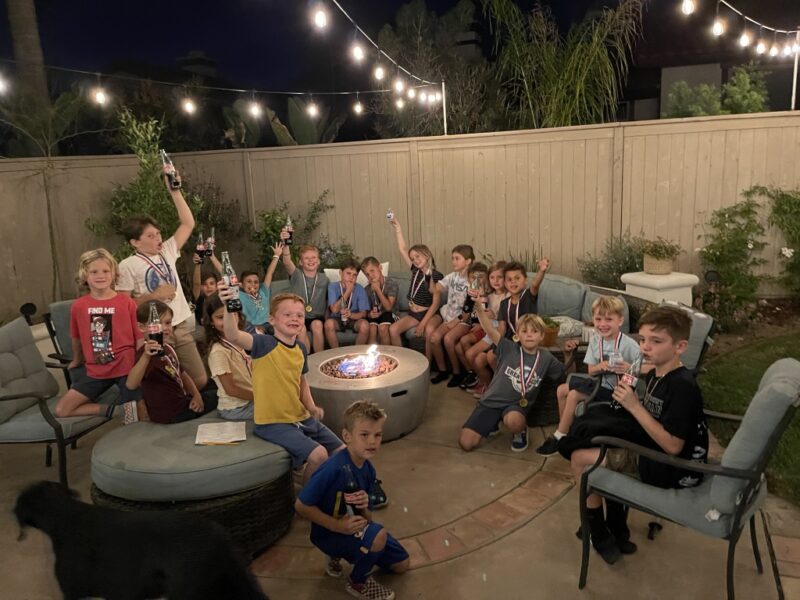 Luke and Tyler attended one of their best buddies Campout Slumber Birthday Party! My friend Renee is a Rockstar and very brave to let the boys sleep over in tents outside (only Luke spent the night not Tyler). They went to bed at 11:45pm and woke up at 5:45am, haha! I got to hang out during the party and I gotta say I had the best time too. We broke up into two teams and did a neighborhood scavenger hunt at nighttime and the kids LOVED it. We bbq'd burgers and hotdogs, roasted s'mores and watched them play a basketball game, this party was a FAVORITE!!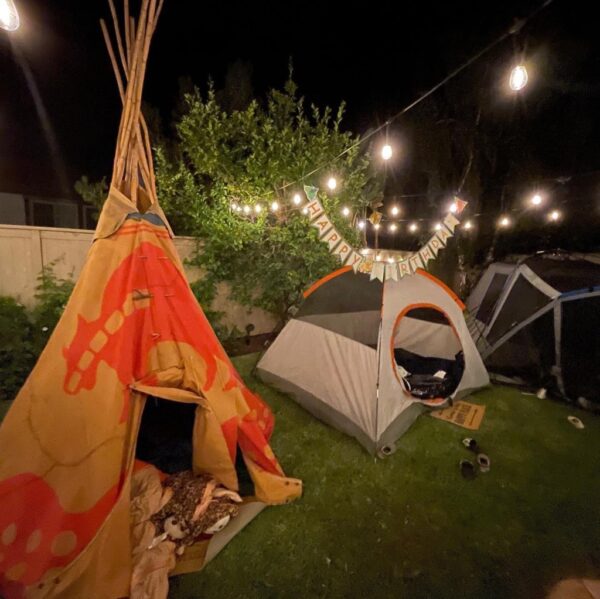 Labor Day Entertainment & Food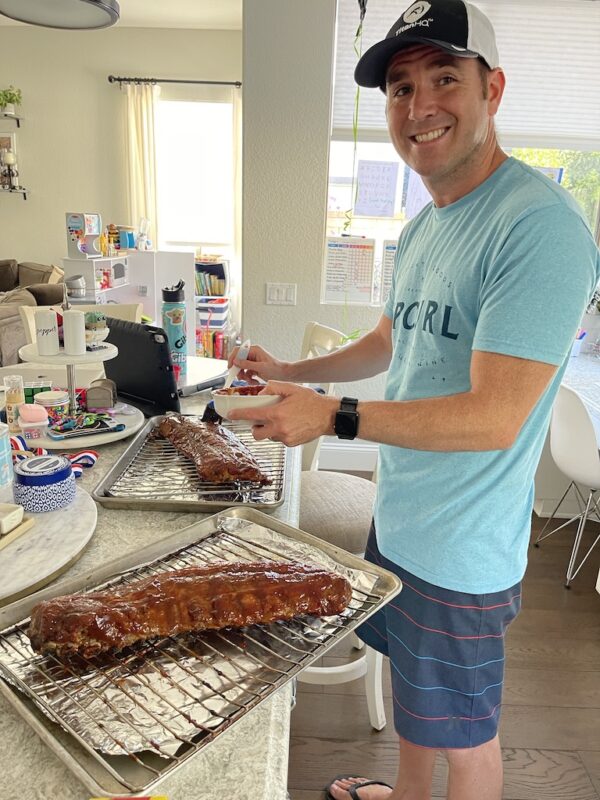 Jason preparing the Ribs to go back into the smoker!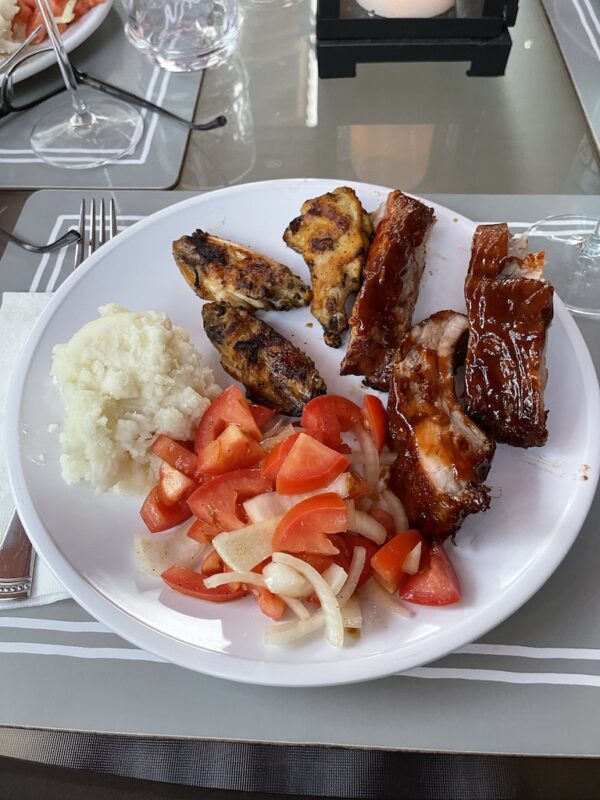 We had my parents over for Labor Day dinner and we all enjoyed this delicious food prepared by Jason! Enjoying dinner outside is a FAVORITE!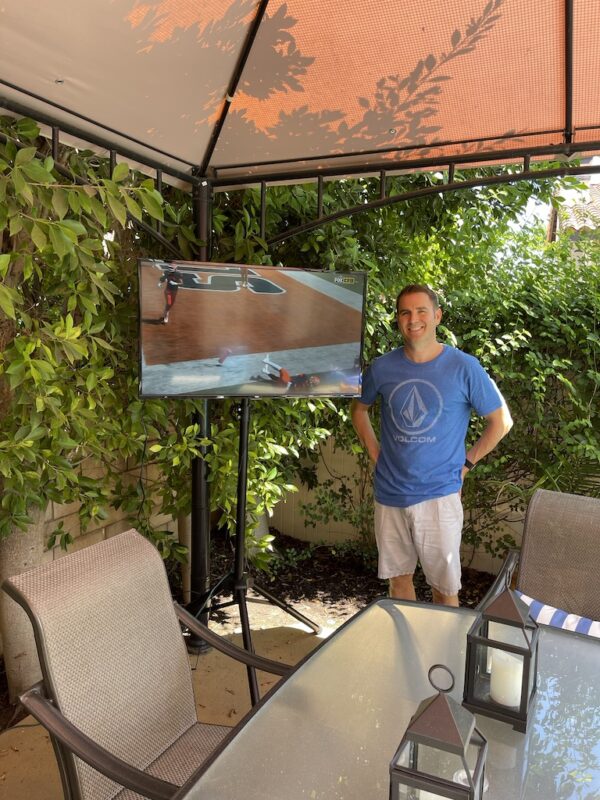 Ohh look who got his new TV and stand all set up just in time for football season to start!! So happy for him to have this happy place to enjoy watching games outside!
Tyler's Hair is a FAVORITE!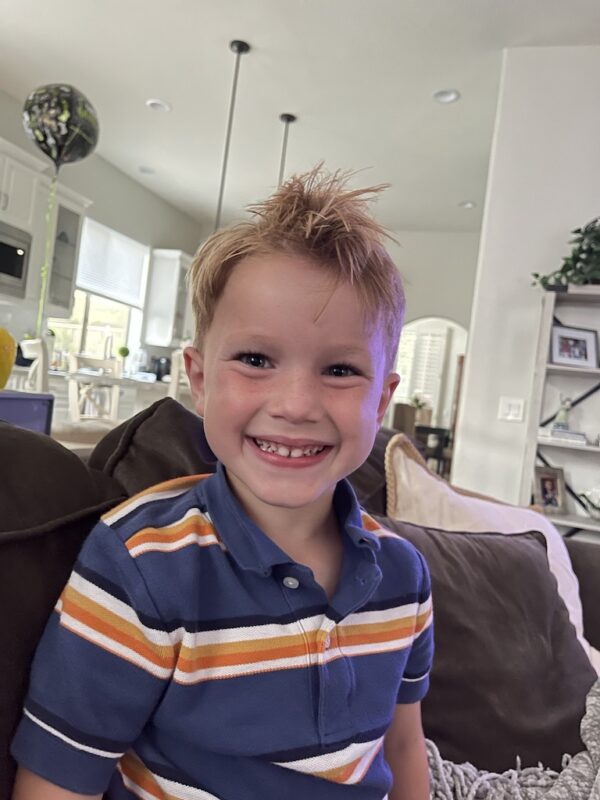 We put gel in his hair because he had school pictures this day. This is how he looked when he came home, school pics could come out pretty interesting this year, lol
Beach Afternoon is a FAVORITE!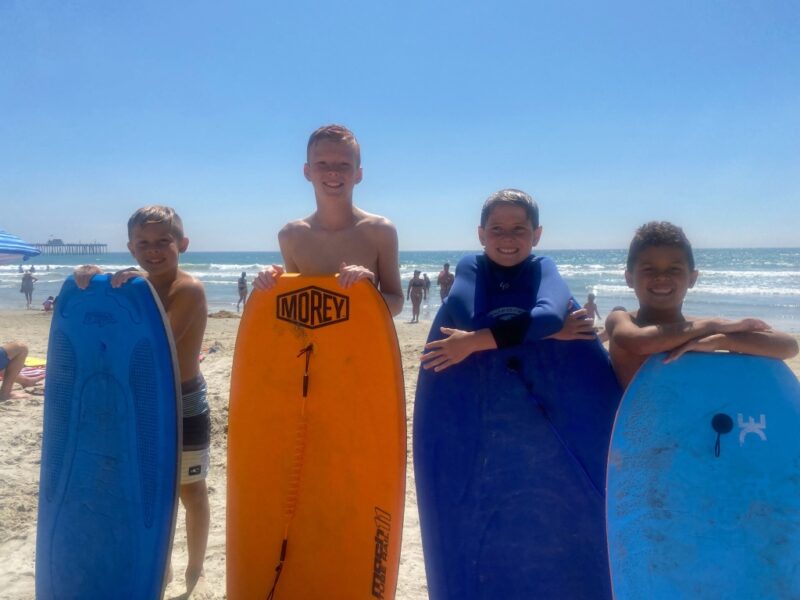 These boys live their best life at the beach every week together!! I'm thinking they are going to miss the hot weather when it decides to go!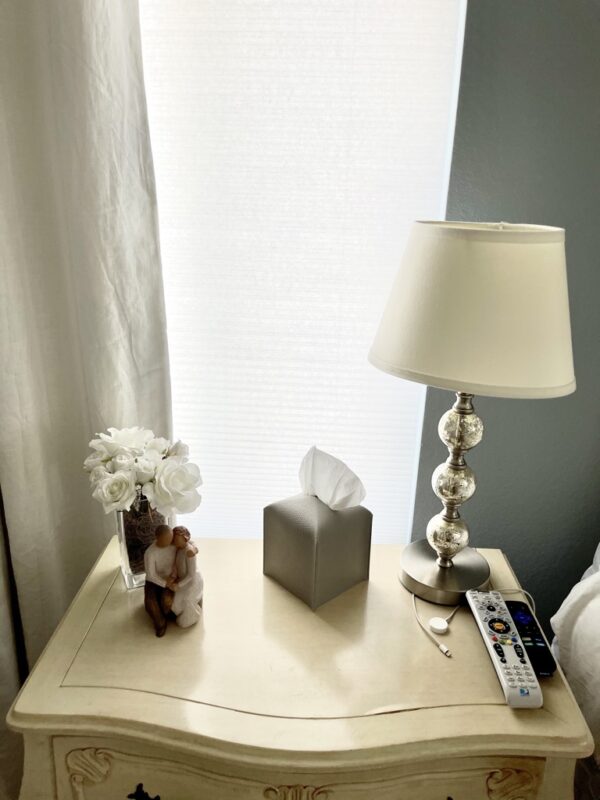 Ok, so random, yes I know. But don't you ever think, I want to buy a cover for my tissue box only to see the price tag be $25 or more?!?! Because I never want to spend that much money on such an item, I ended up looking at the actual tissue box for a long time!!! Until I found these….for only $12!!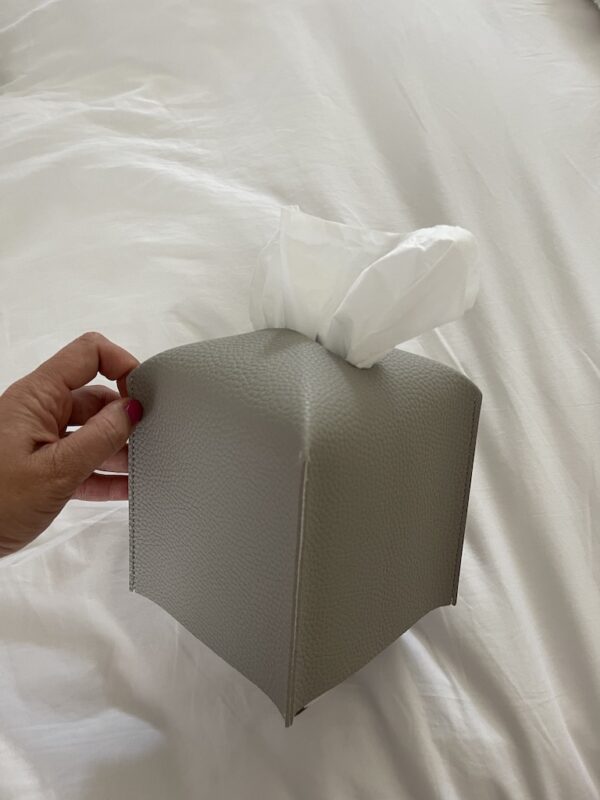 I love that it's a soft leather and it adds texture to your room. It comes in 11 different colors and you can find this great find HERE.
These reminders of good questions to ask your kids about their day, was a FAVORITE!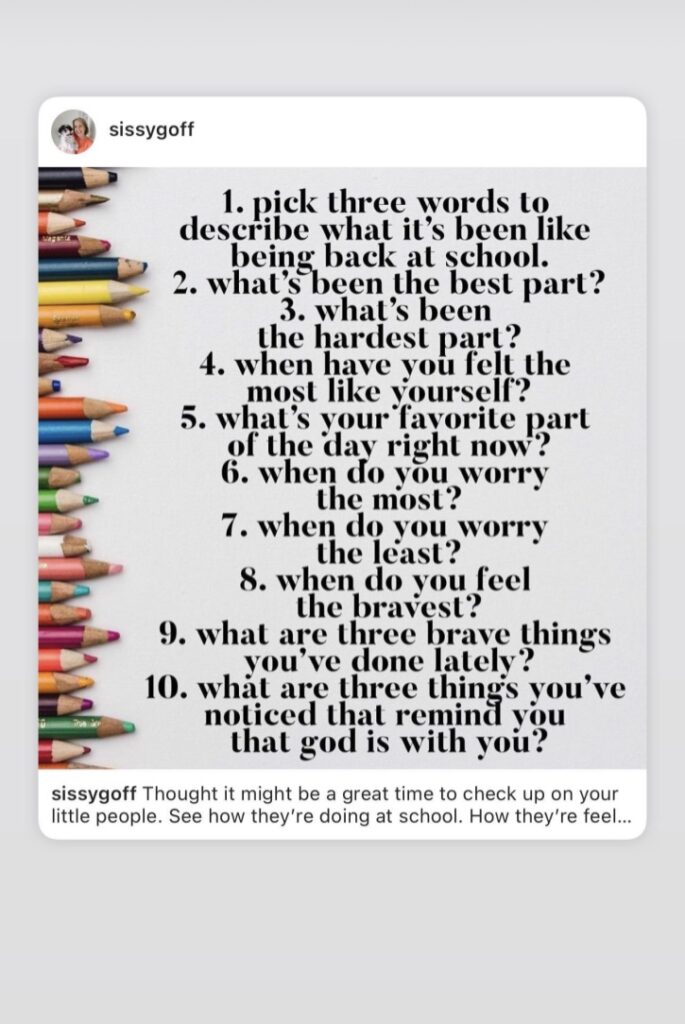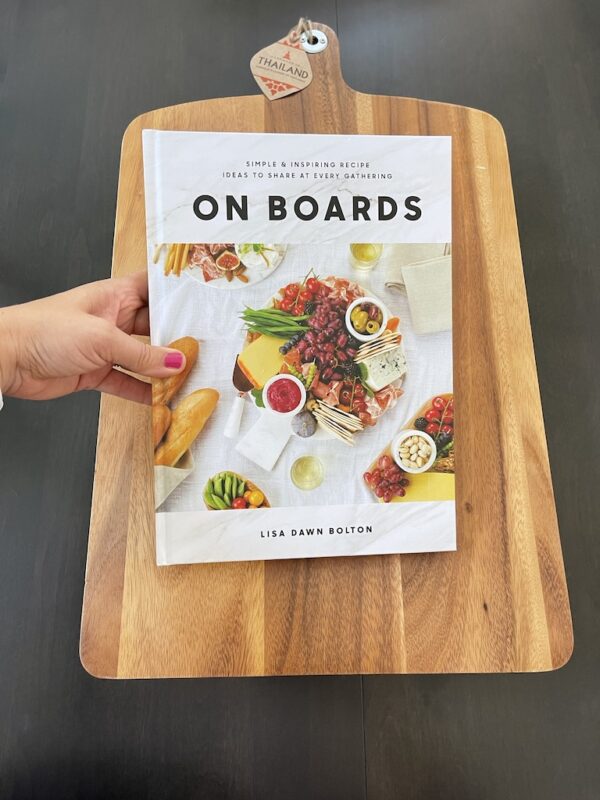 Look what my sweet sister-in-law Colleen got me for my birthday, to say I was excited about this gift is an understatement! She knows me well and these items are right up my alley and I can't wait to put them into action! You can find it HERE.
Recipes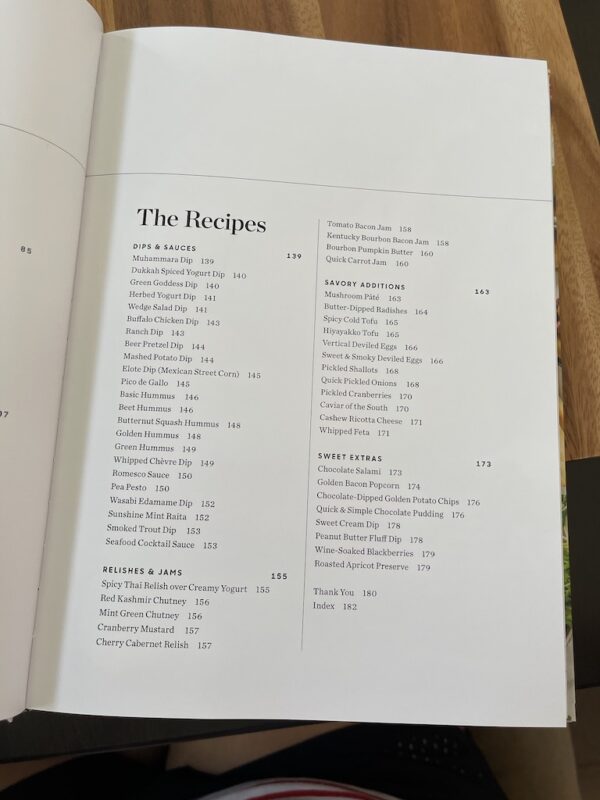 I love how the book gives you the recipes for the items they use to create each board.
Charcuterie Board Ideas
The book is separated by categories and themes and here are some examples: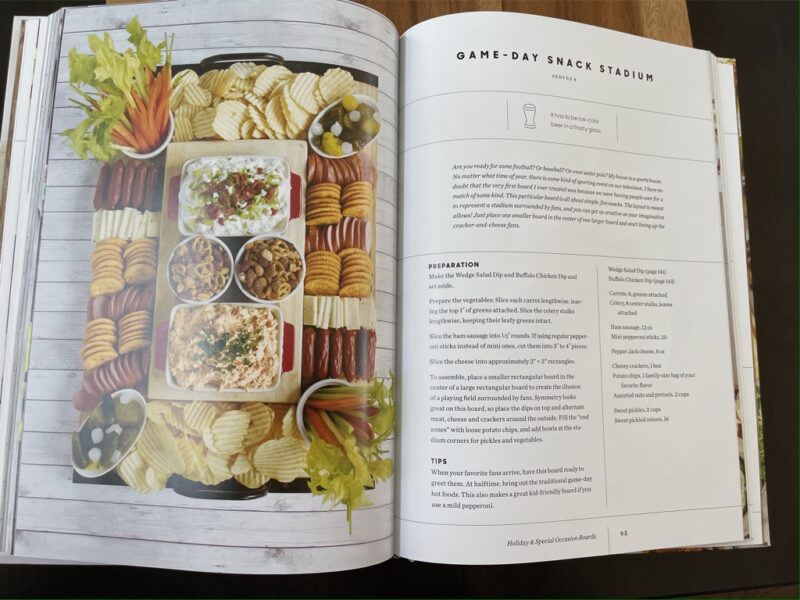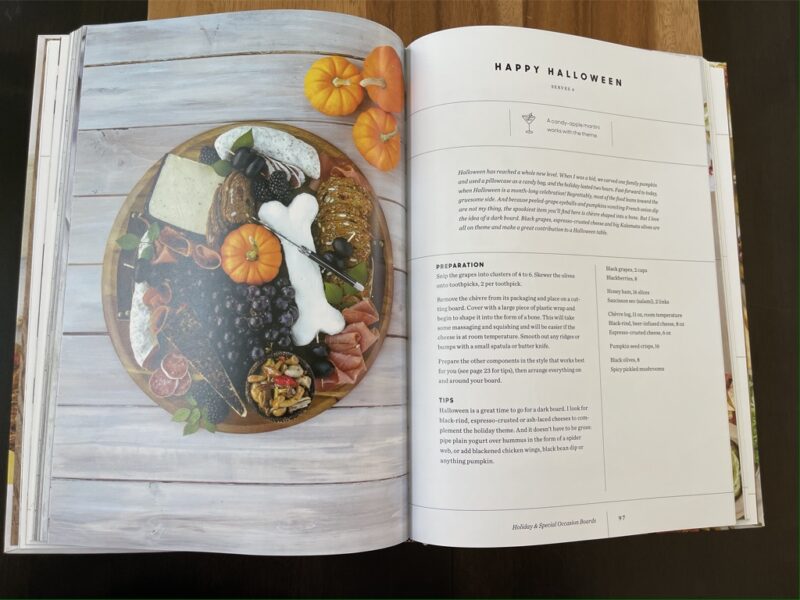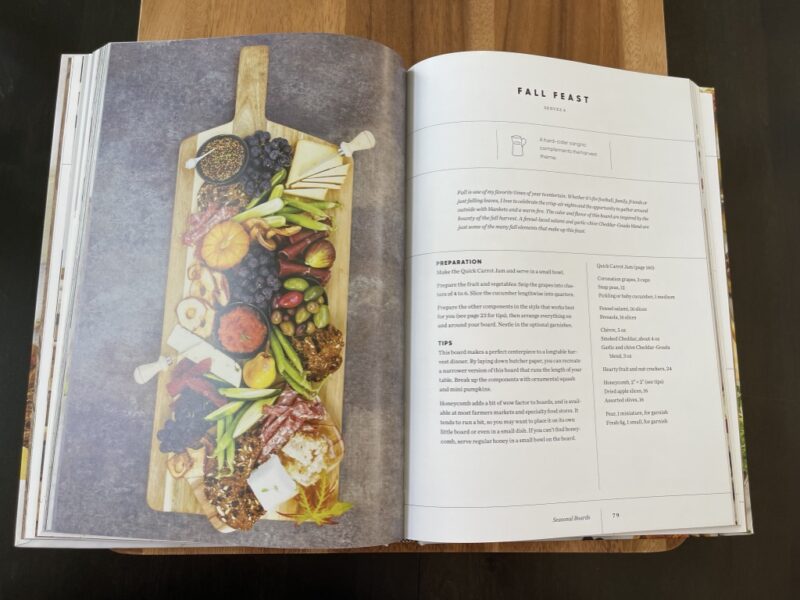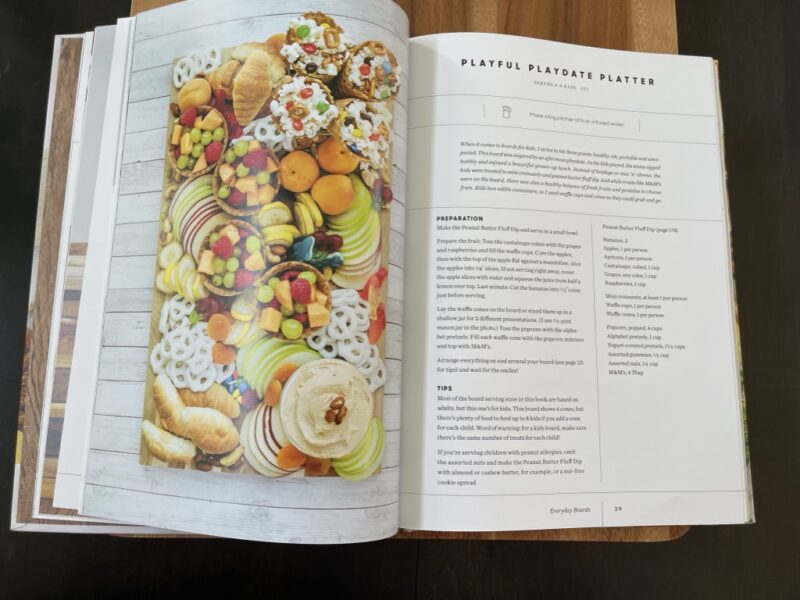 In case you missed my posts from this week: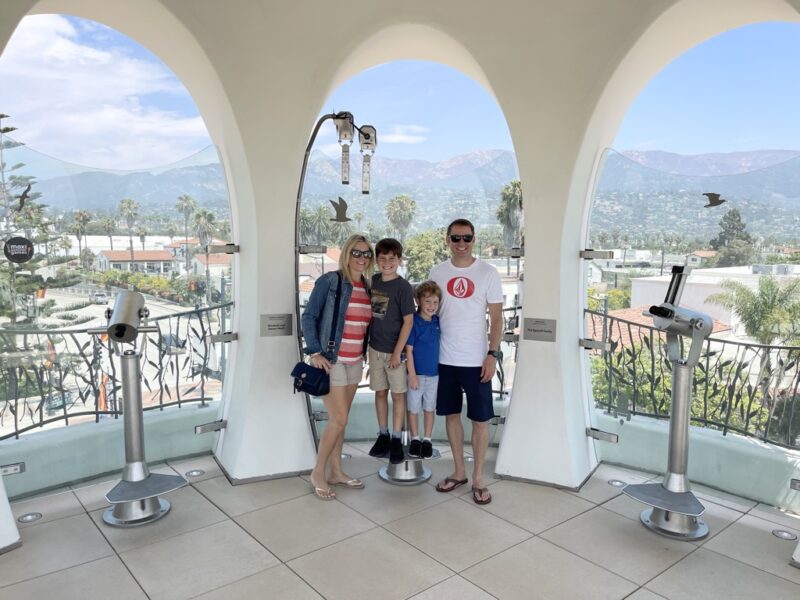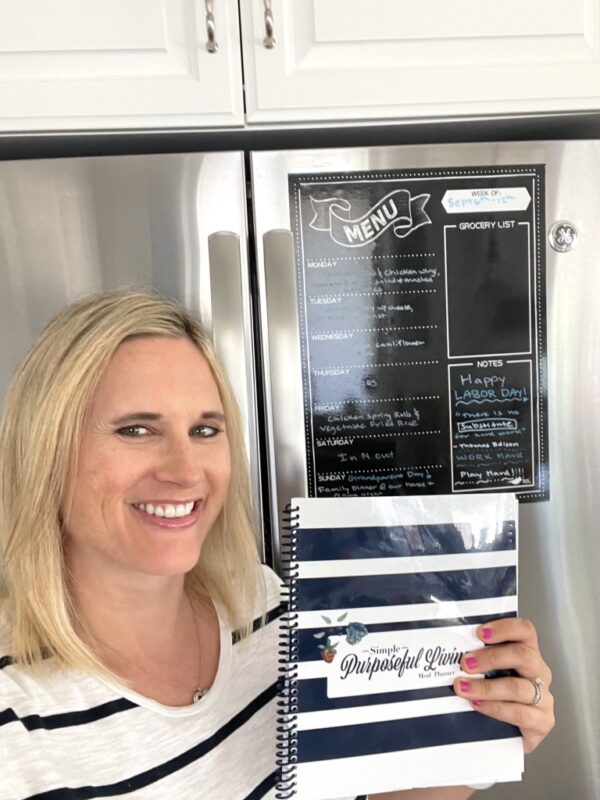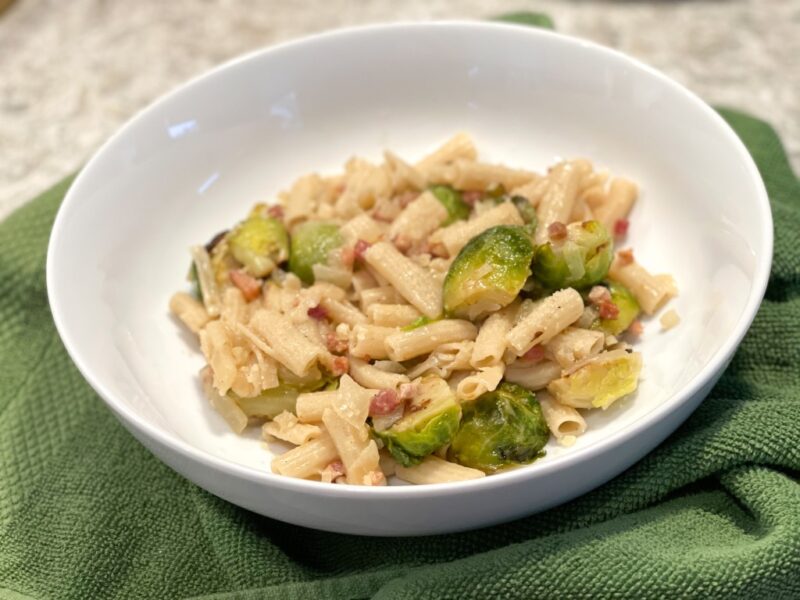 Our weekend Plans
This weekend is the start of Fall sports games for our boys! Luke has his first flag Football game with the Matt Leinart Friday Night Lights. Saturday morning we get to watch Tyler play in his first ever soccer game and Luke's first soccer game on the BIG field! After soccer we will be watching the Florida Gator game and then our besties Megan and Hendrix are coming over to hang out, go in the pool and spend the night!
On Sunday we are letting the boys chose a fun outing to do as a family….stay toned to see what they decided. Then Sunday is 'Grandparent Day' so we're closing out the weekend with having my parents over for dinner and game night.
Next week posts will be on….
Part 3 of our Summer Family Vacation: The Great Wolf Lodge
Luke is 10!
Friday Favorites!
I'm still playing a little catch up from taking a break this summer, so bear with me the blog is almost caught up! I hope you have a great weekend and thanks for reading along today, see you here next week!
XO