Gaming & Pool Birthday Party!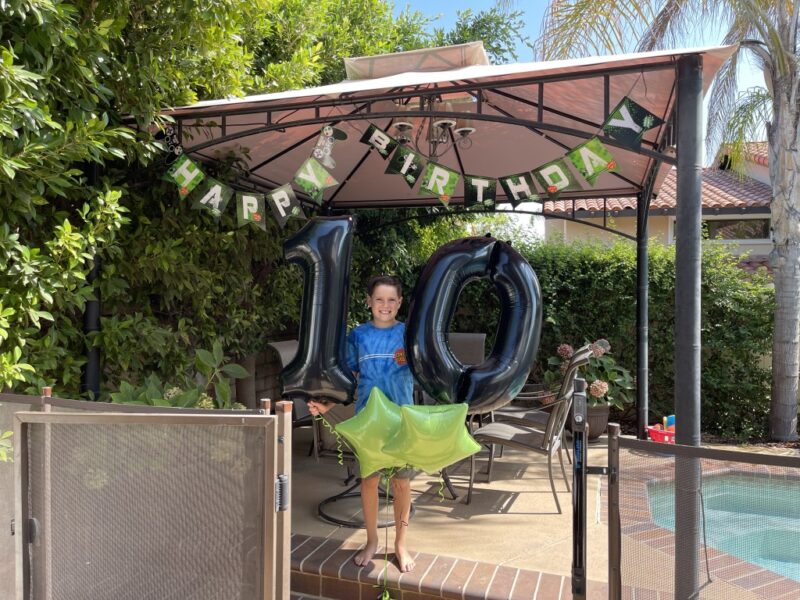 Luke has been wanting to have a game truck party for a few years. The pandemic hijacked these plans last year so we were SO excited to grant the big 10 year old his birthday wish and give him a fun gaming truck birthday party!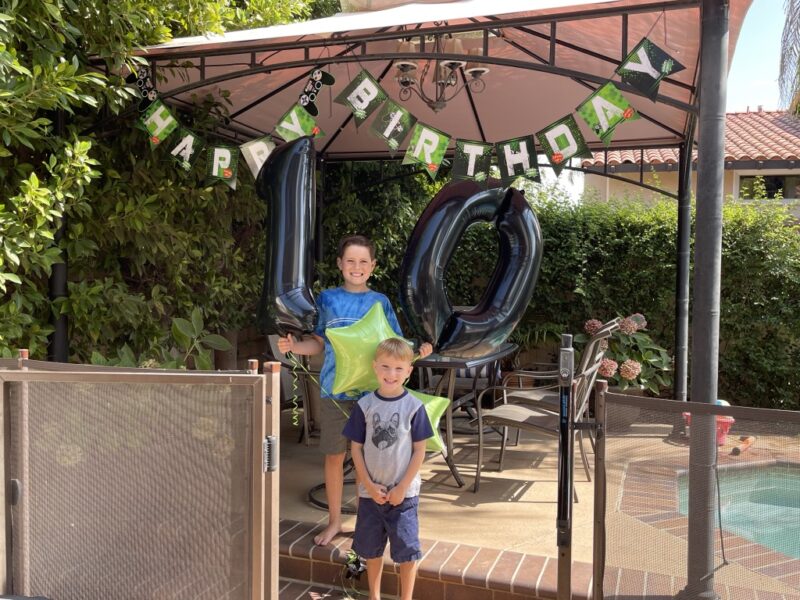 This party happened 2 months after his actual b-day because everyone had such a busy summer making up time from last year. In the end we decided on an end of the summer birthday bash and all of his best buddies could make it besides his cousins.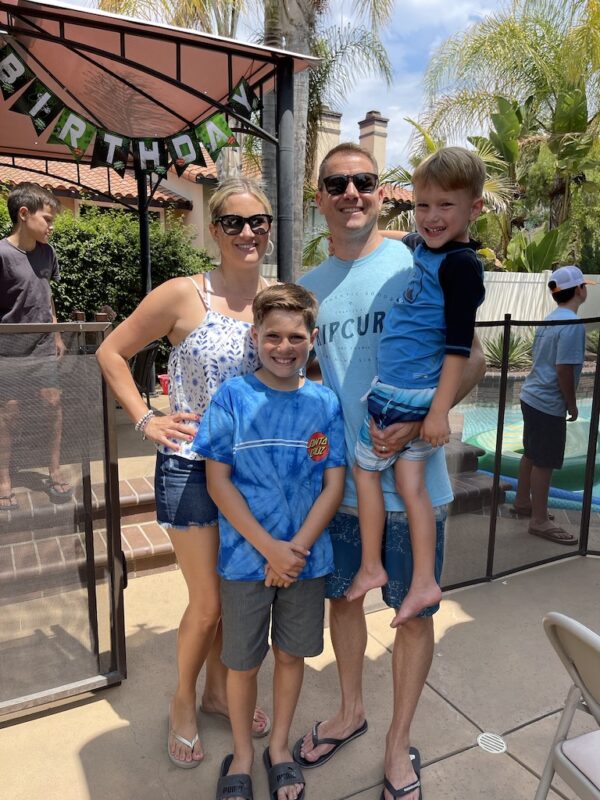 The "craft" table of goodies!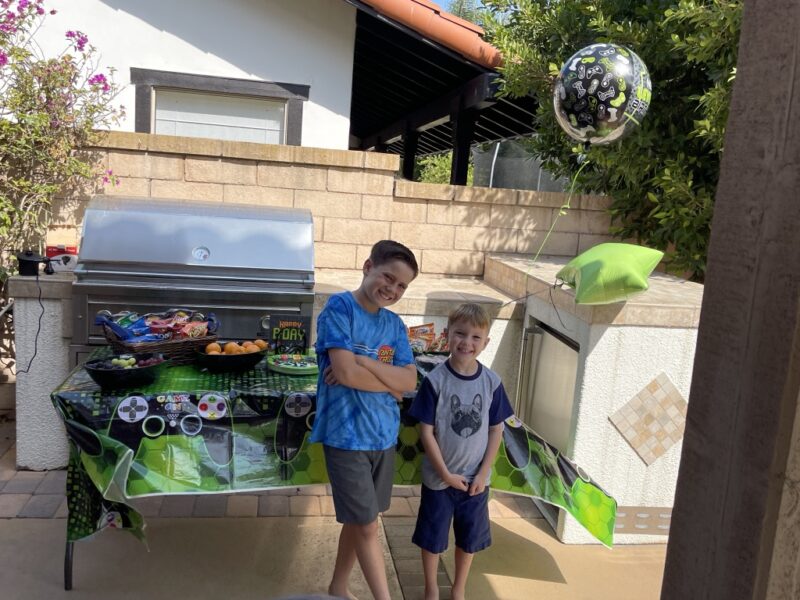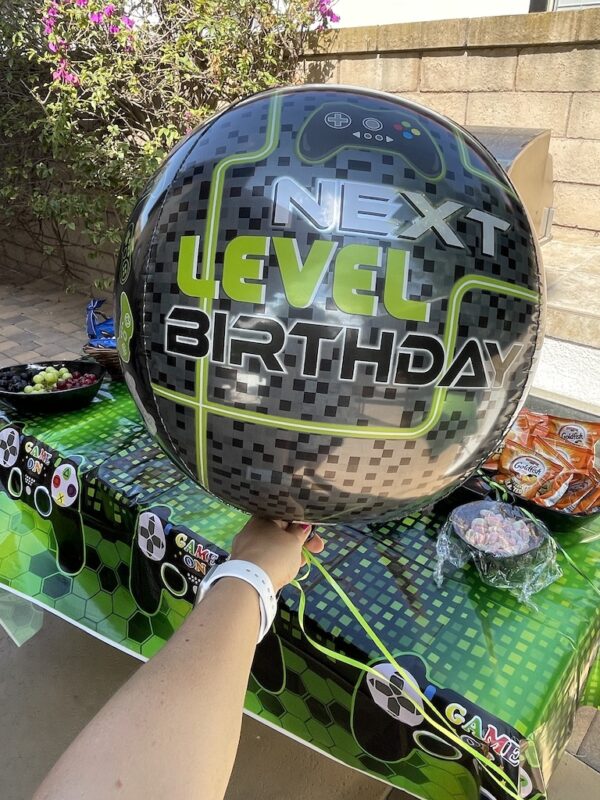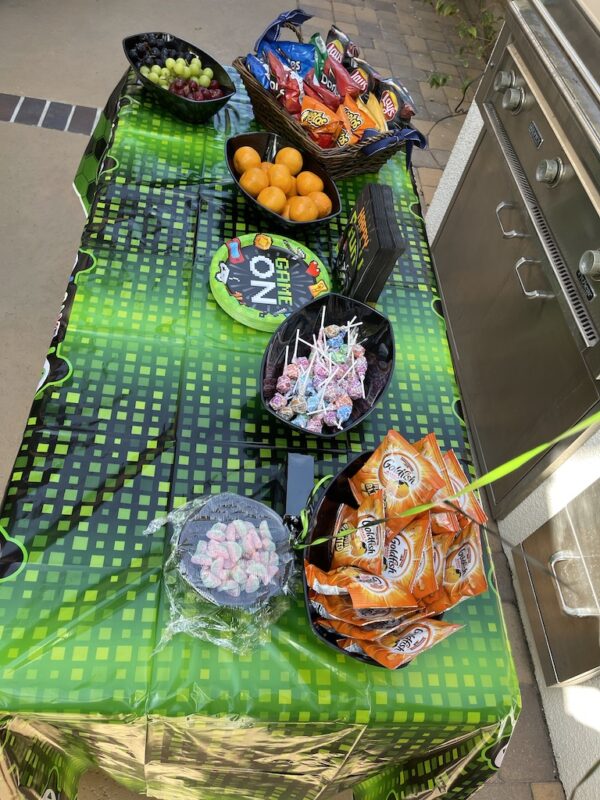 So happy for my decade old baby boy!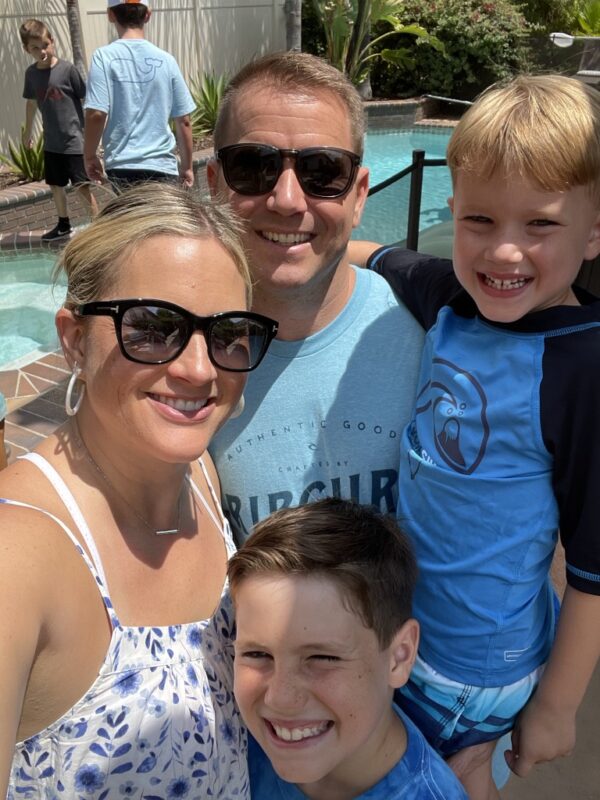 Thank you Luke for making me a mama! The day you were born was one of the happiest days of my life. Watching you grow has been a gift.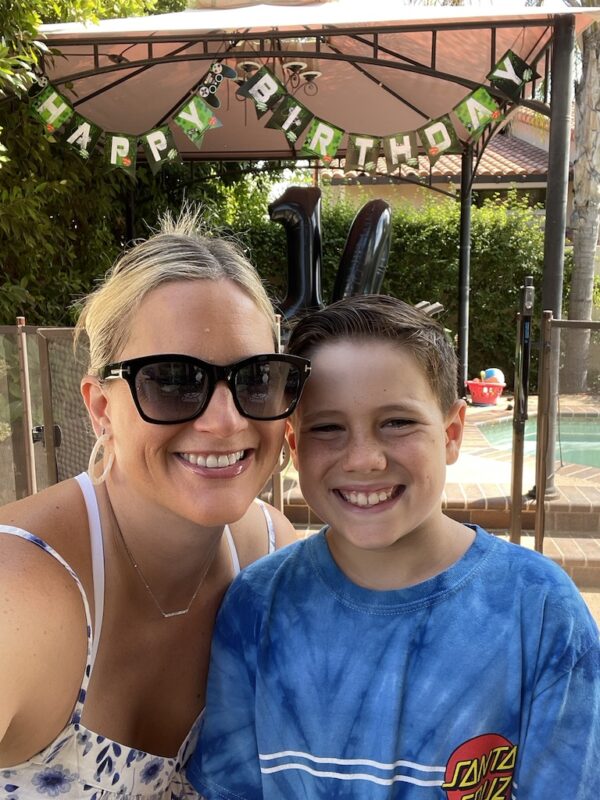 The Gaming Truck
A few of the friends have arrived….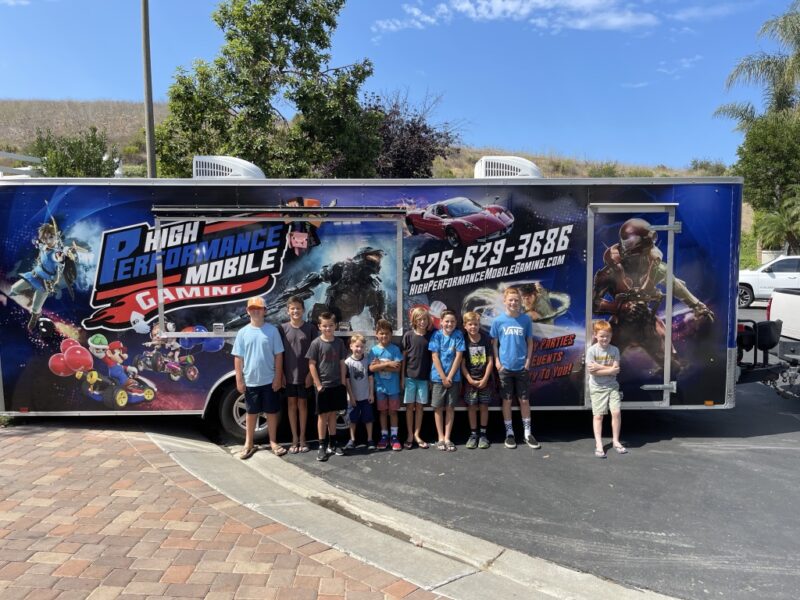 Inside the gaming truck….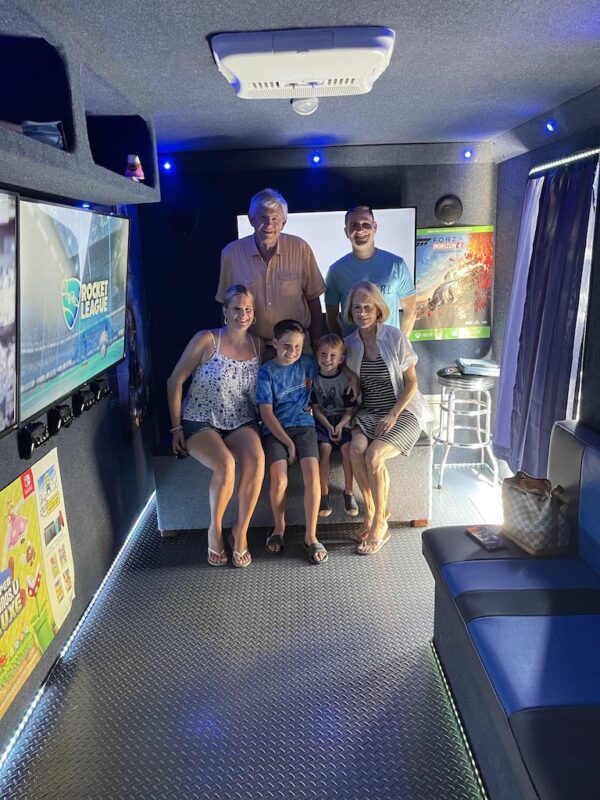 Our boys with Grandma L and Papa Forrest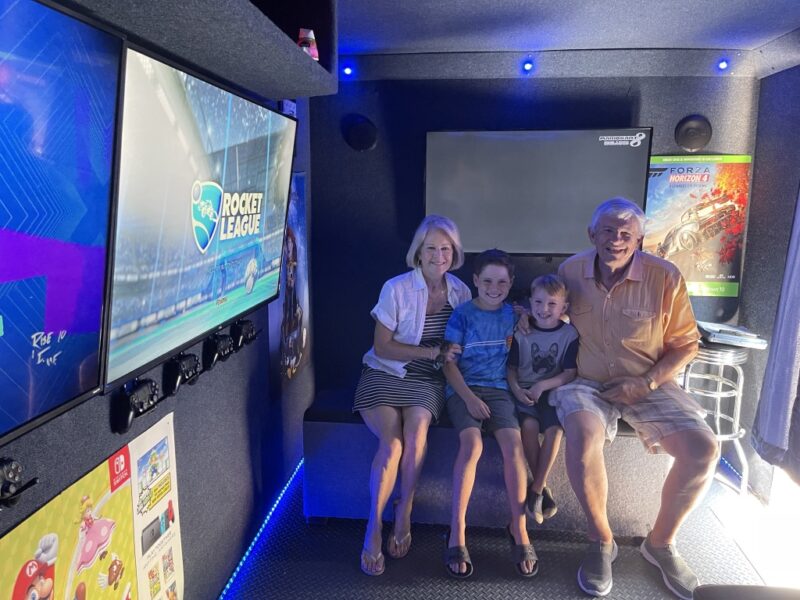 The seating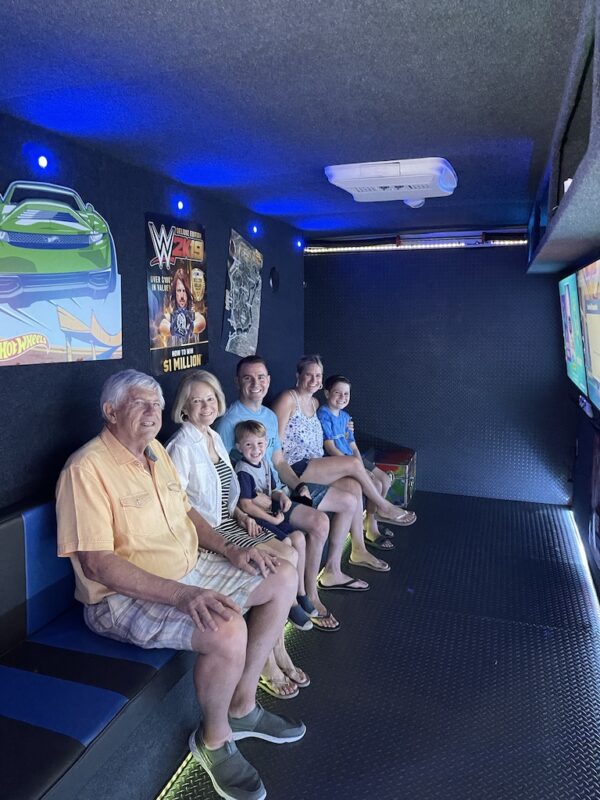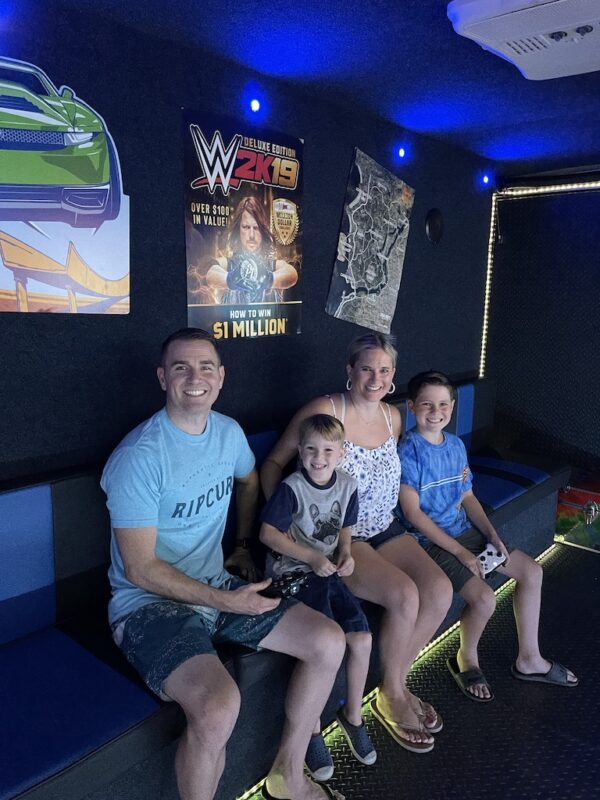 Birthday Gaming Boy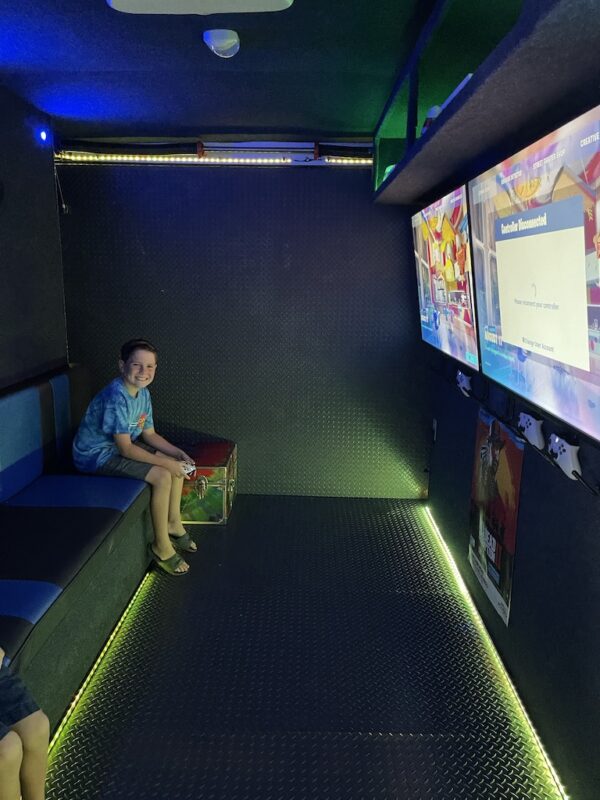 Time to game with FRIENDS!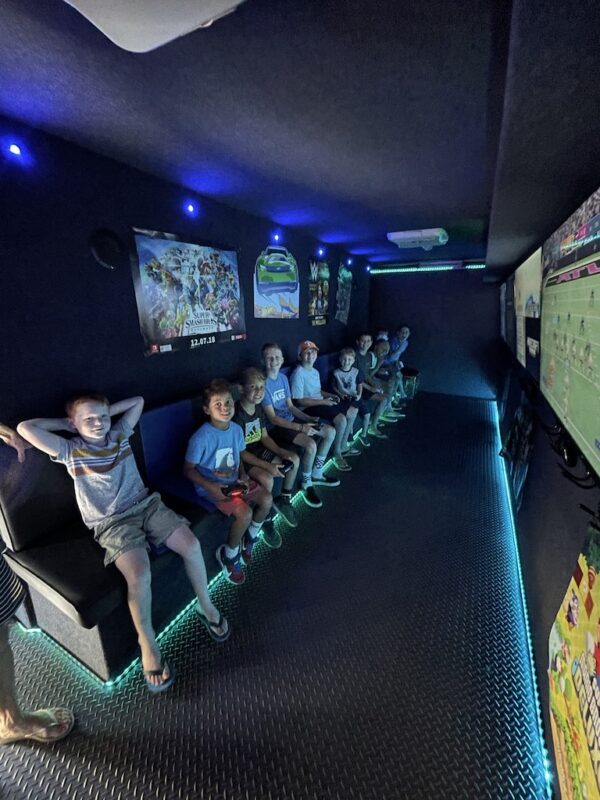 Let the gaming begin….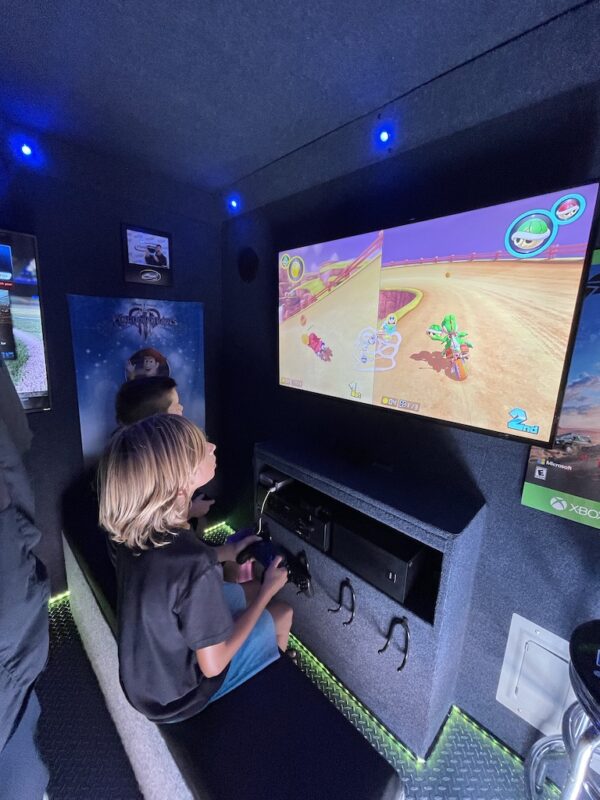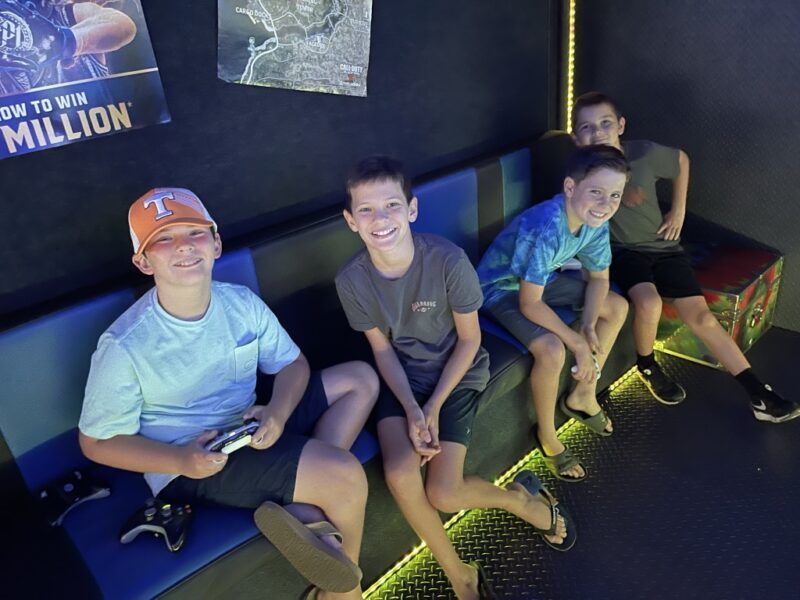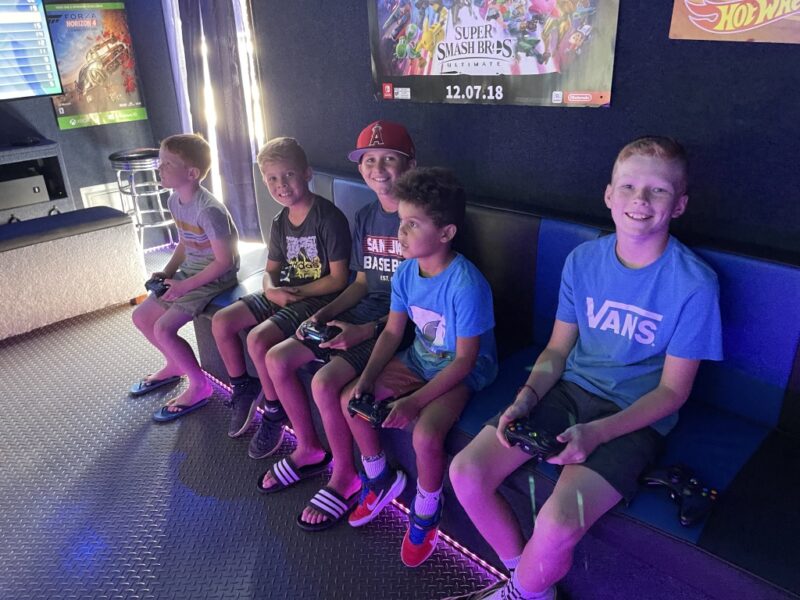 Pool Party Time!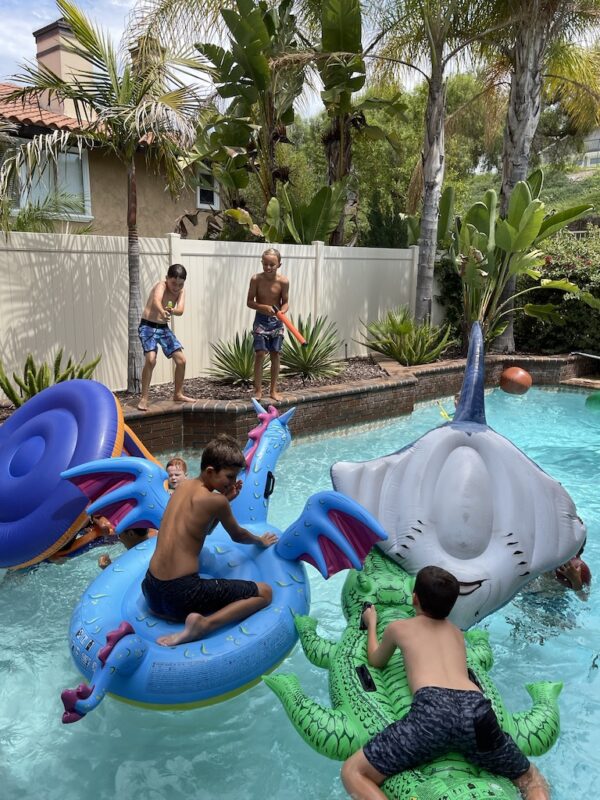 The boy energy in the pool was INTENSE! After sitting and gaming for a couple of hours they needed to burn of some energy!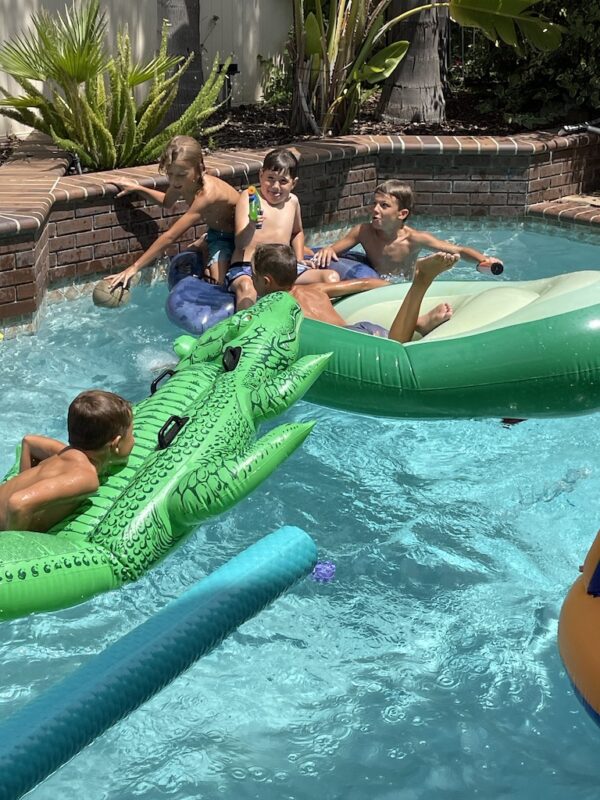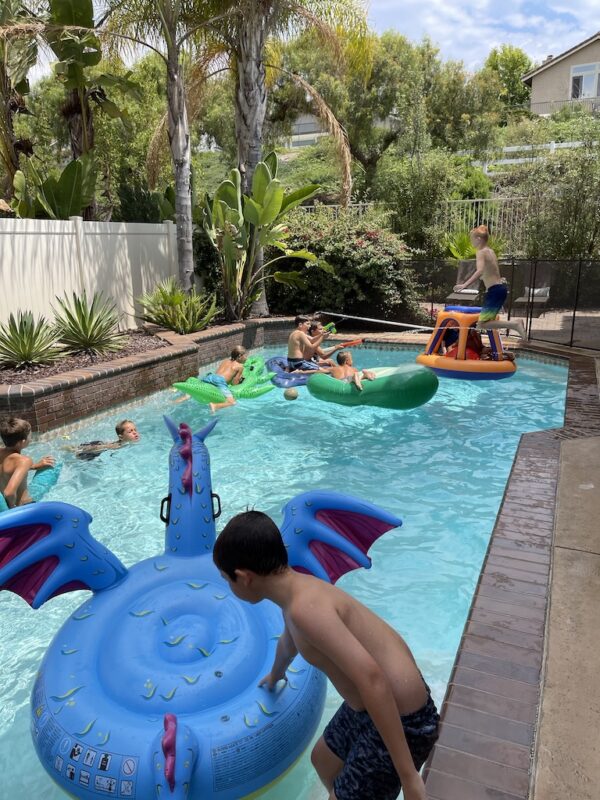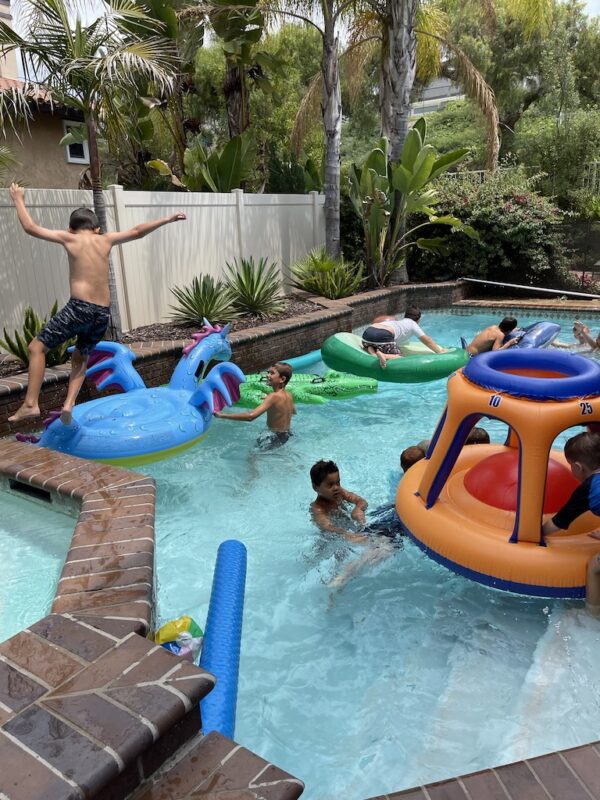 Birthday Ice Cream Cake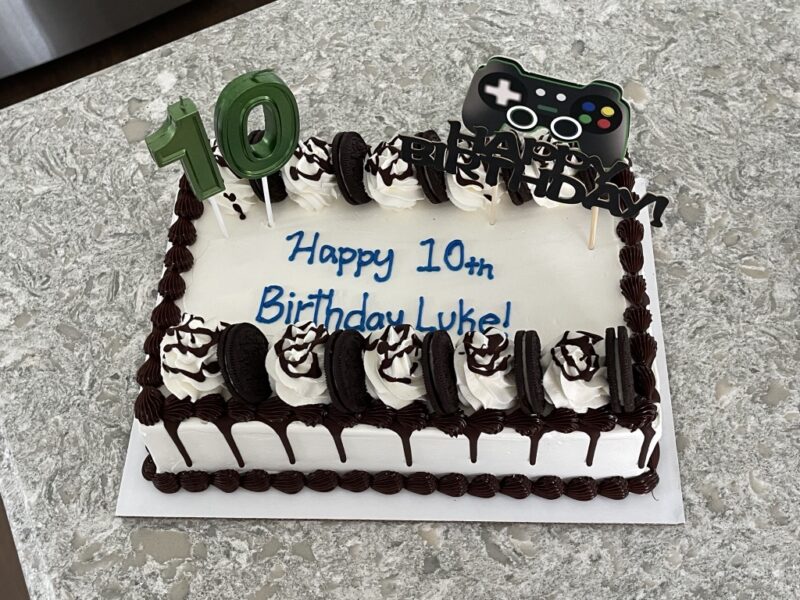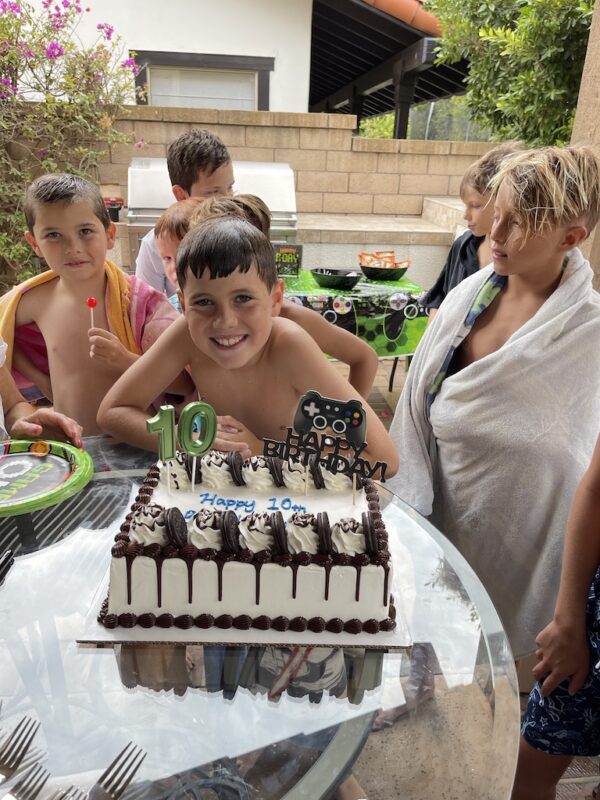 Make a Wish!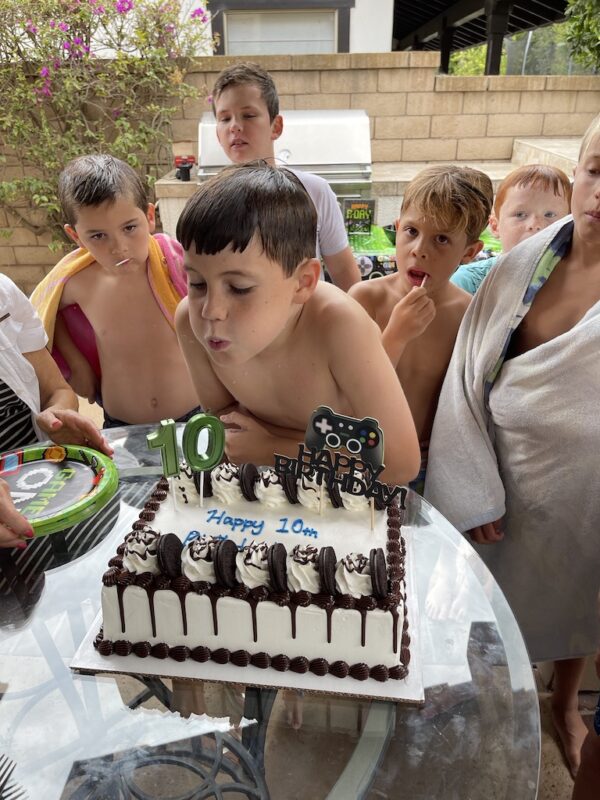 The Birthday Crew!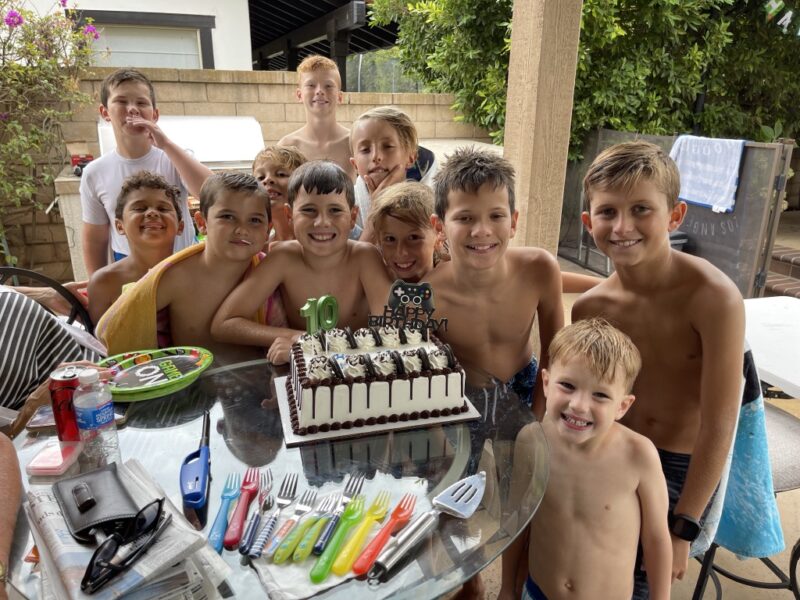 I seriously love ALL of these boys! Luke has the best group of friends!!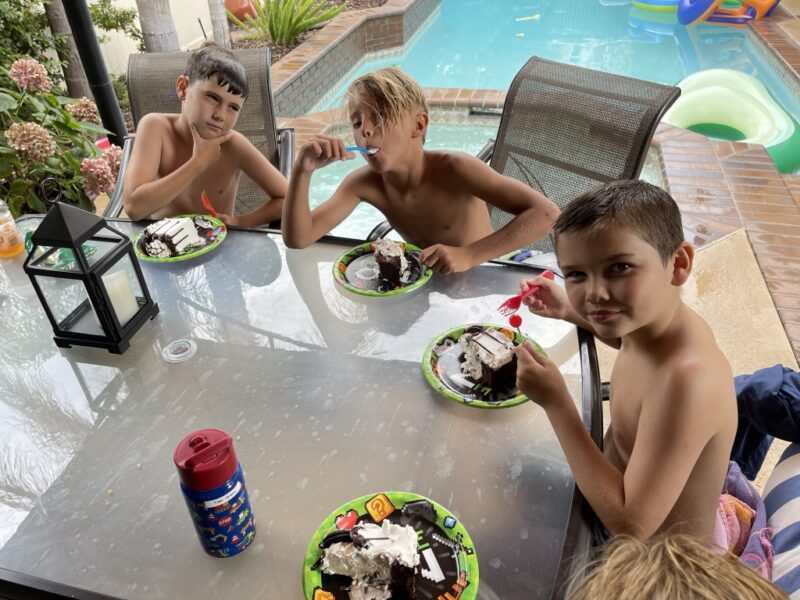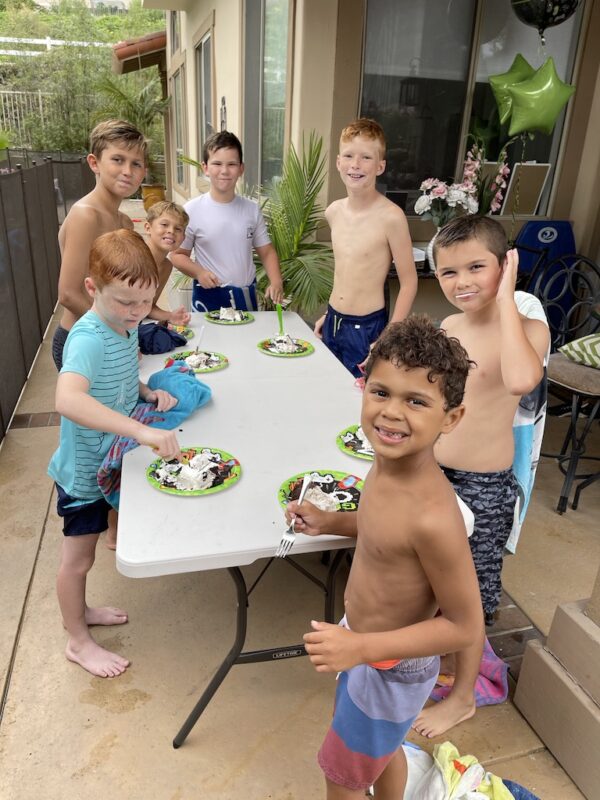 Birthday presents!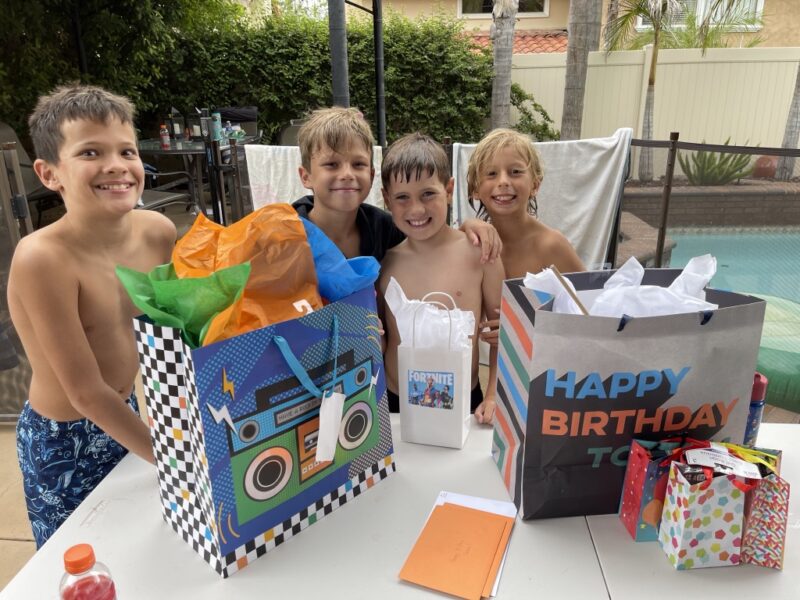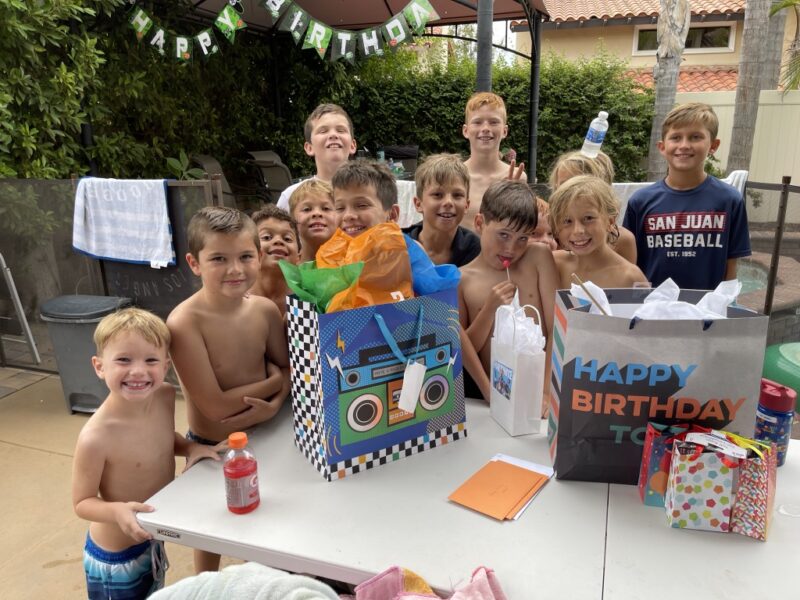 The After Party!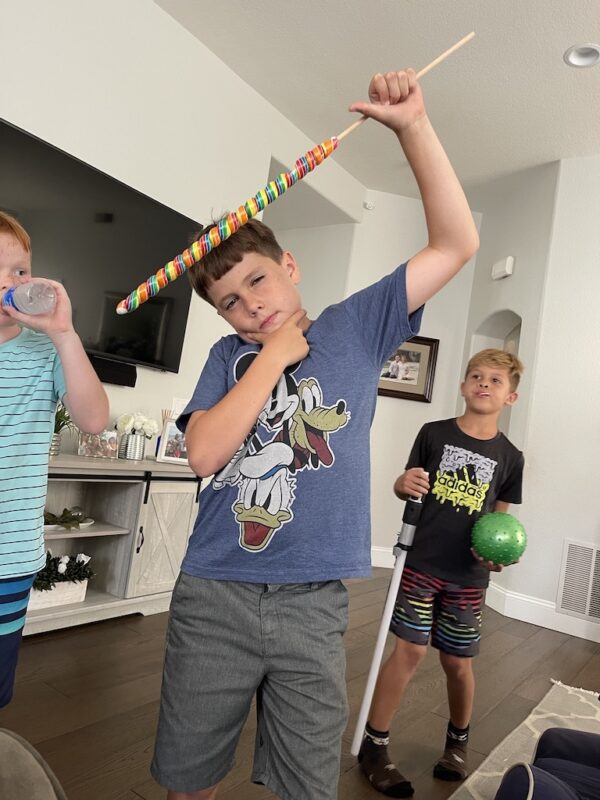 They ended the day with a neighborhood flag football game. He received this flag football set for his birthday, what a perfect gift!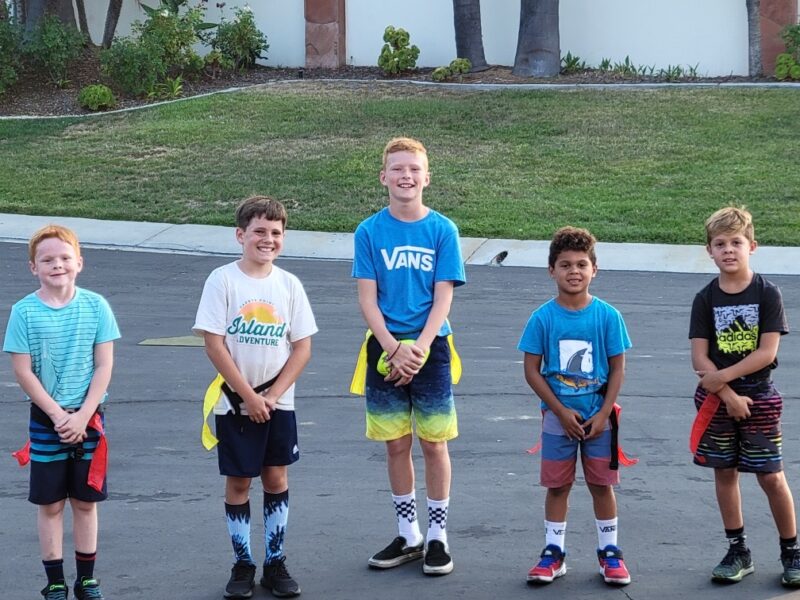 In case you missed it you can read the post Luke is 10! Here.
We had the best time celebrating Luke with all his wonderful and entertaining friends. Hope you enjoyed the recap!
XO