Our holiday season was very full last year. It started with going to Florida for Thanksgiving and 10 days after we got back we headed to Arizona for the Polar Express Experience & The Grand Canyon. There were lots of fun moments in-between our busy schedule that I wanted to share.
Every year our Elf, Elfis brings the boys an advent calendar at the beginning of December and the boys look forward to opening it each morning of the month. Tyler received a Christmas themed one and Luke received a Harry Potter calendar.
We have a special group of friends where all the kids grew up together and the moms went to college together. We call ourselves "The Shaver Camping Group". We always get together on the holidays and take turns hosting the get-together. This past year we did it at my parent's clubhouse in Marbella. It was so much fun, a bunch of the parents arranged for a musician to come and entertain the little ones. Santa always makes an appearance and each child gets a gift. We sing Christmas songs mainly the 12 days of Christmas and it a such a fun night with near and dear friends whom I've known my entire life.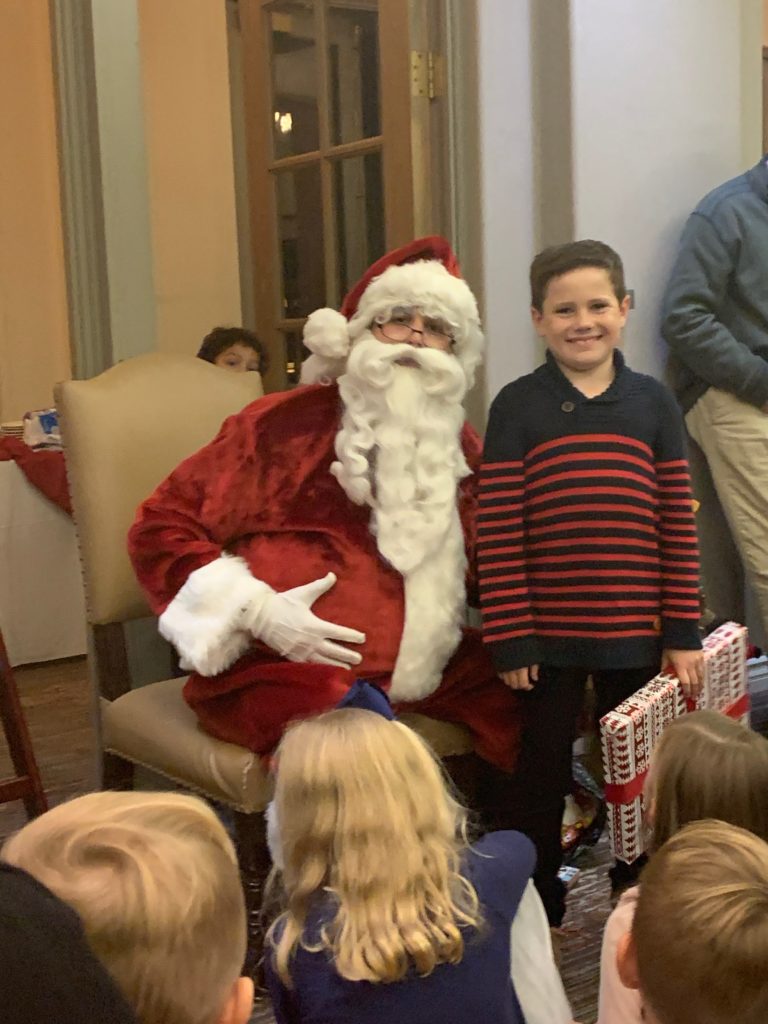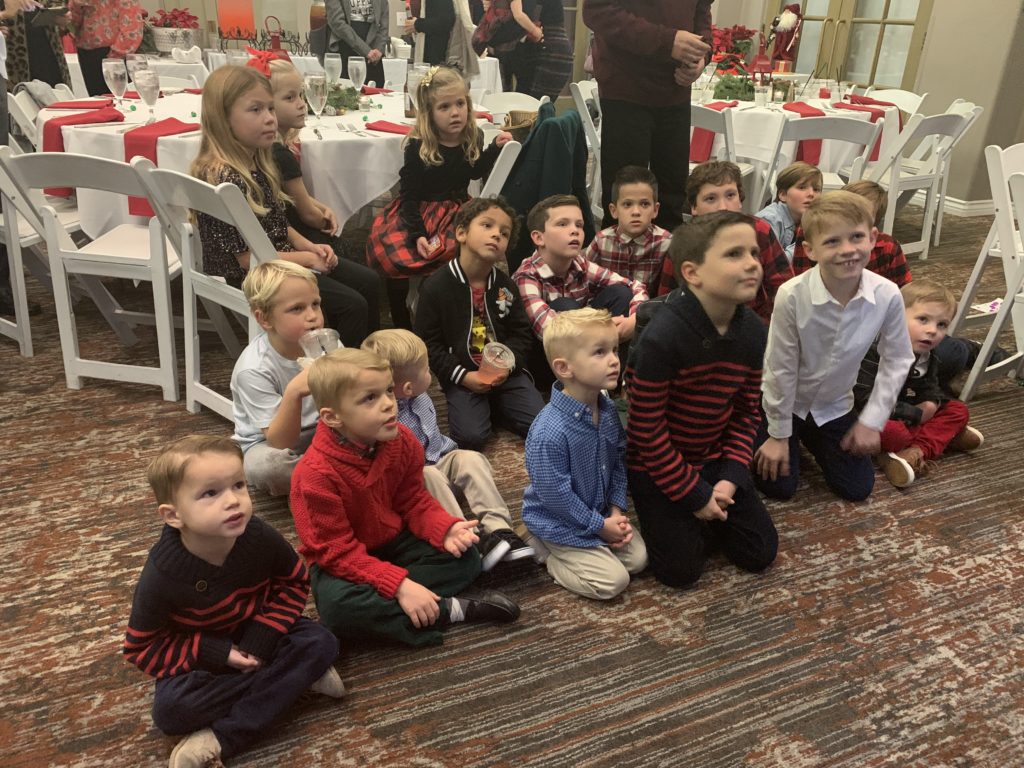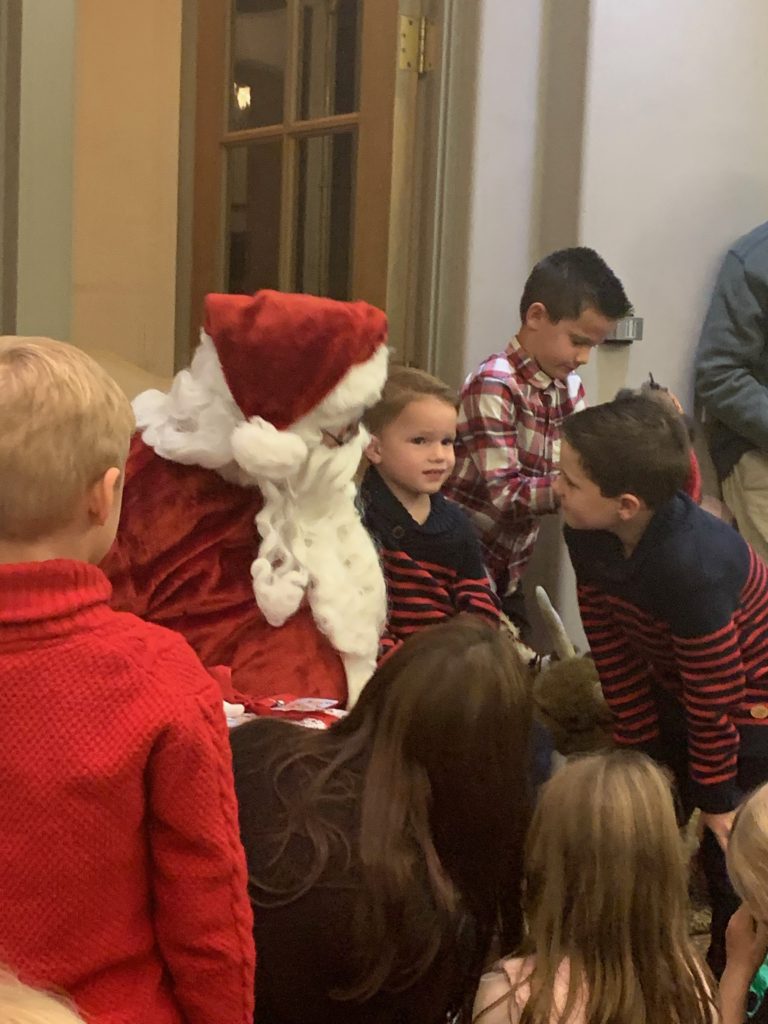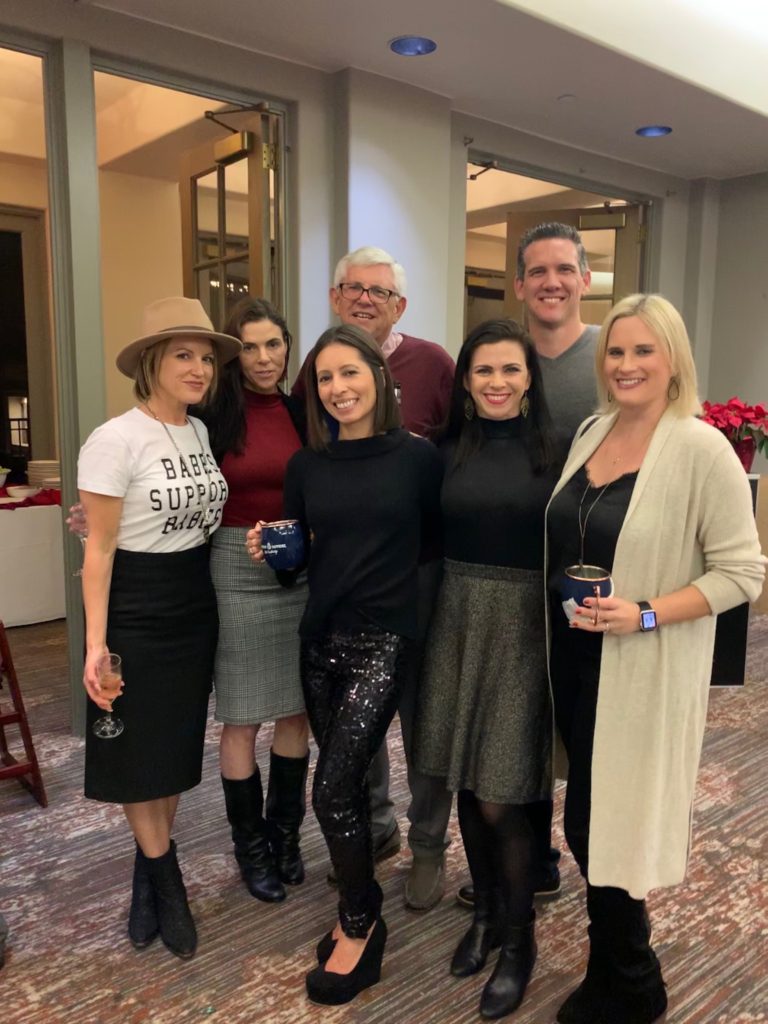 We received a chocolate Christmas tree decorating kit that we had fun making and we made Christmas cookies for Santa.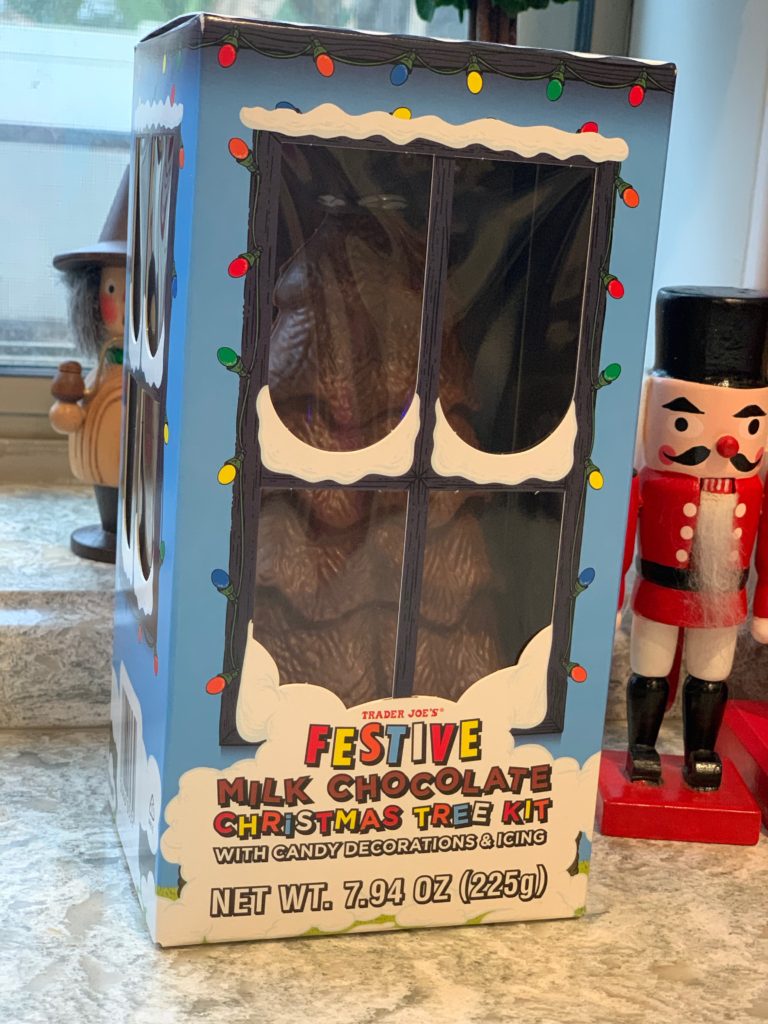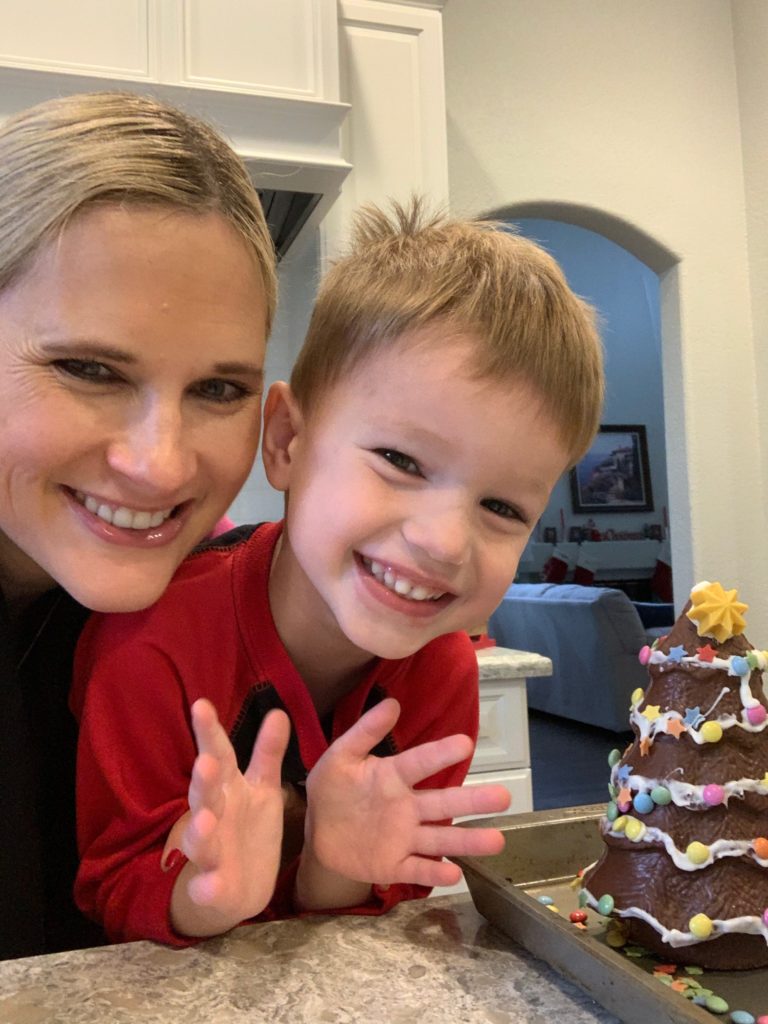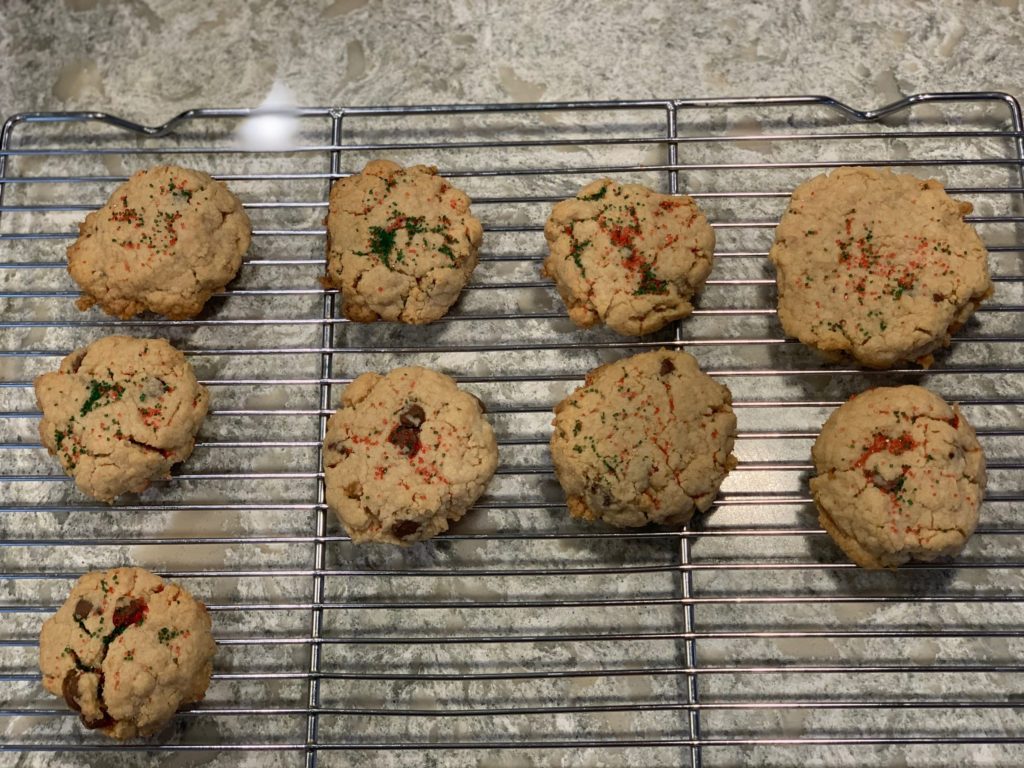 Elfis planned a candy cane hunt for the boys and had them wear light up red noses during the hunt.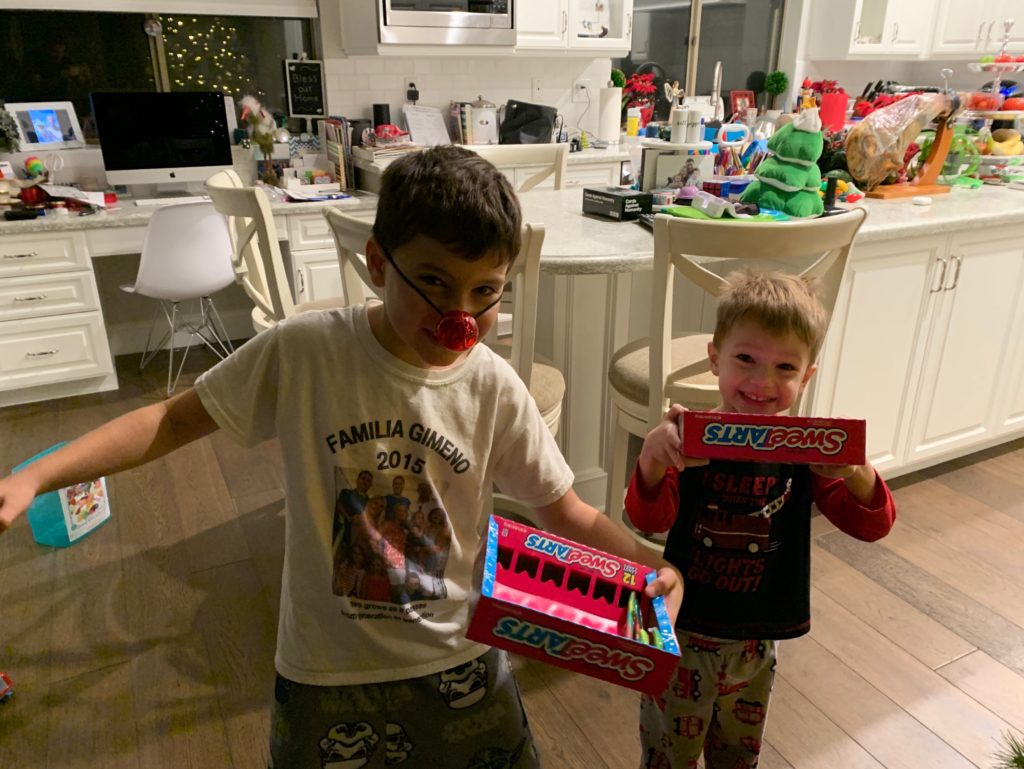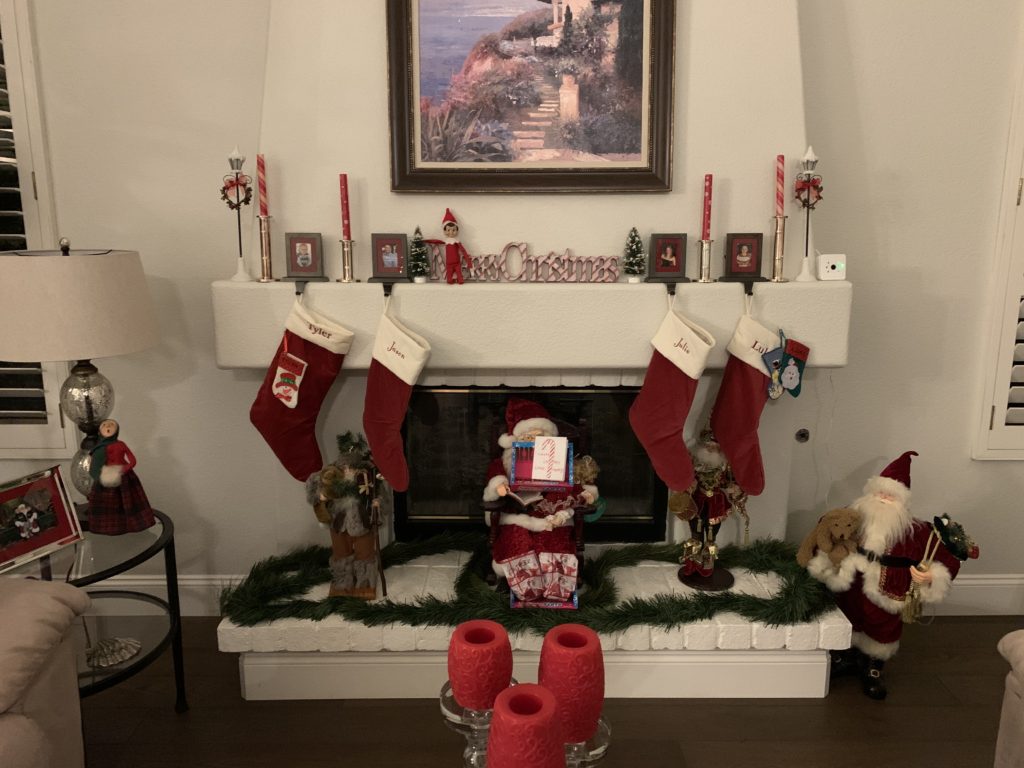 A tradition we do every year is going to the mall to see Santa dressed up in our holiday clothes. We kept it simple this year and went to our local mall instead of South Coast Plaza. We had no time to go during the week and I made the mistake of going on a weekend and we were in line for 1.5 hours!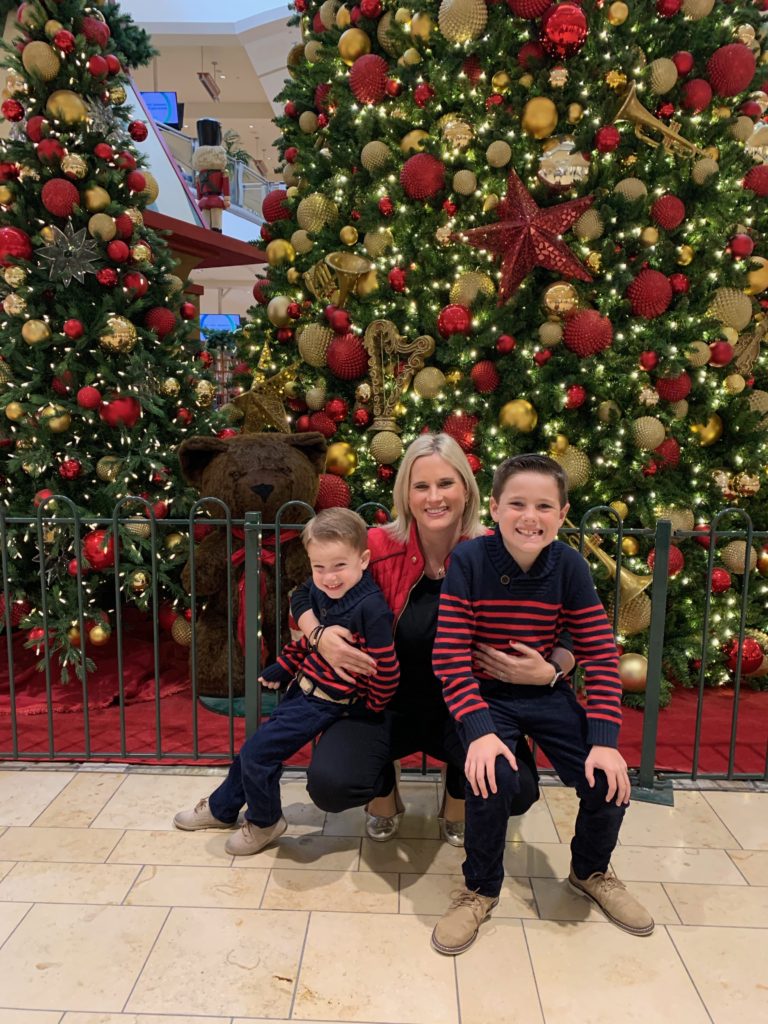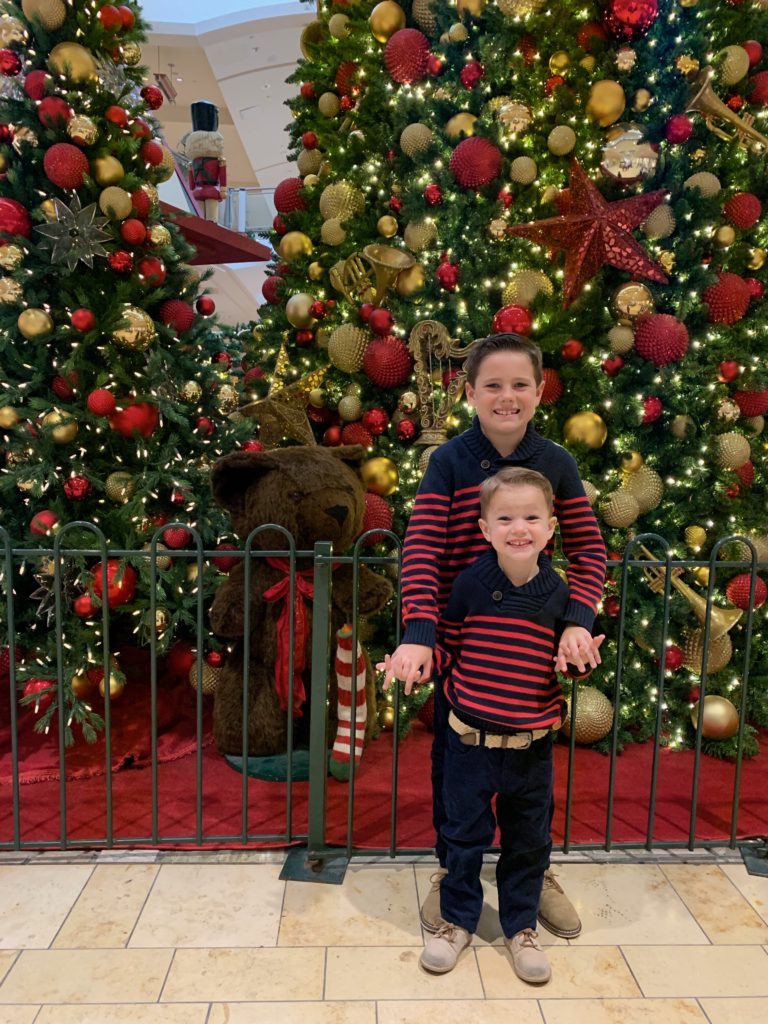 Every year I frame the Santa picture with the boys and use it as a decoration. This year I found the frame at Pottery Barn.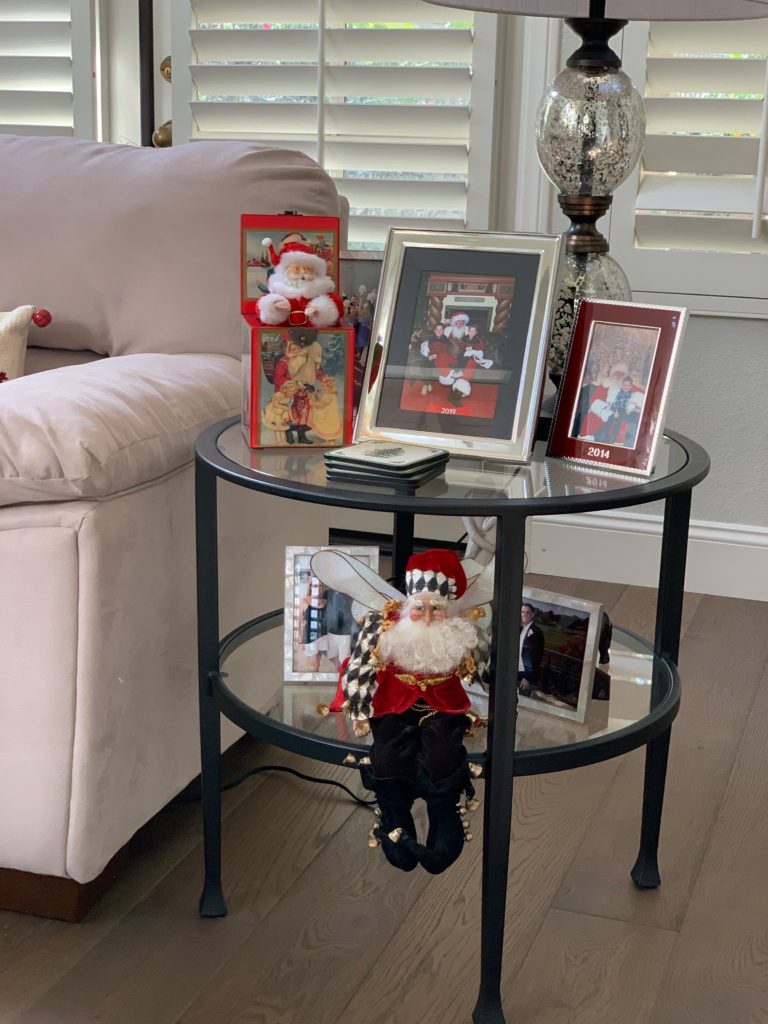 I like to add to our Christmas book collection every year and last year our Elf, Elfis gave a few books to the boys throughout the season.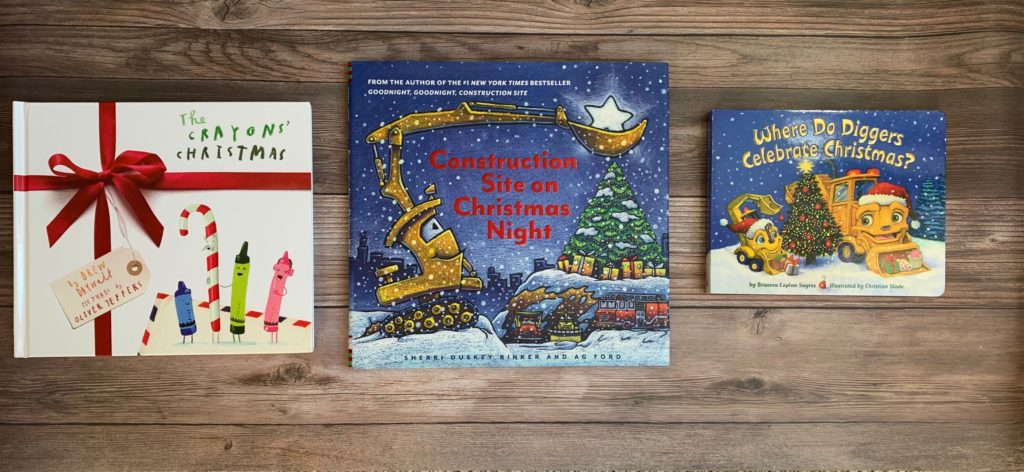 Each year I bring out this Christmas Duplo Lego Set & Little People Nativity Set and they love playing with it all through December and then it's like a new toy to enjoy each year that I bring it back out.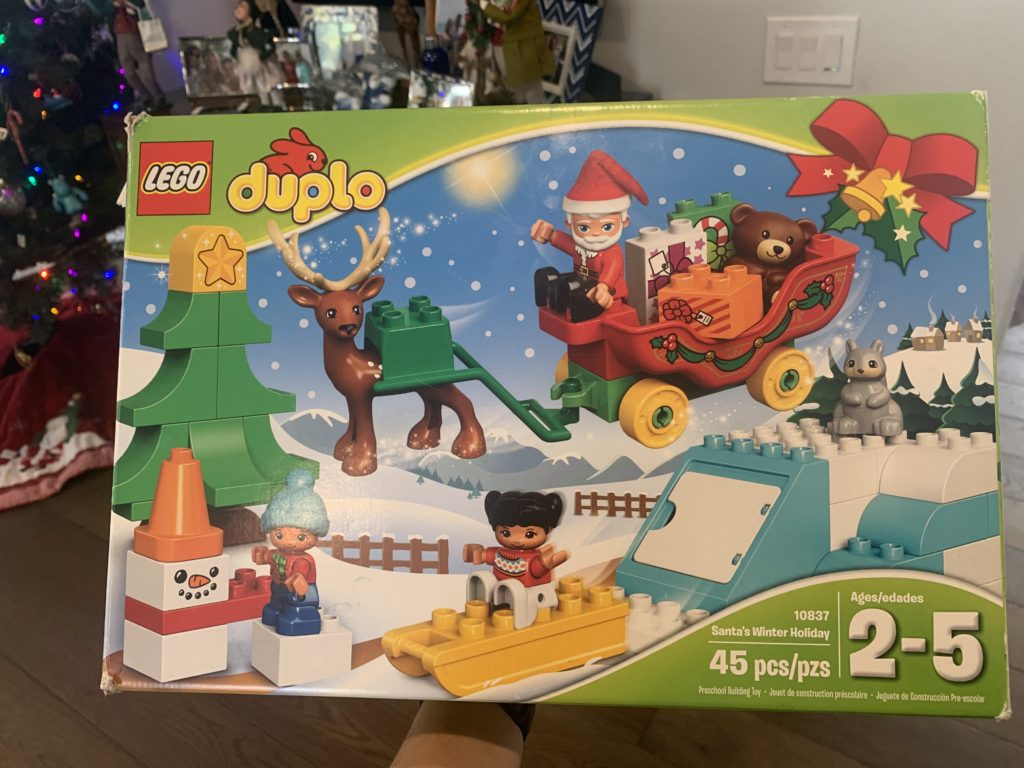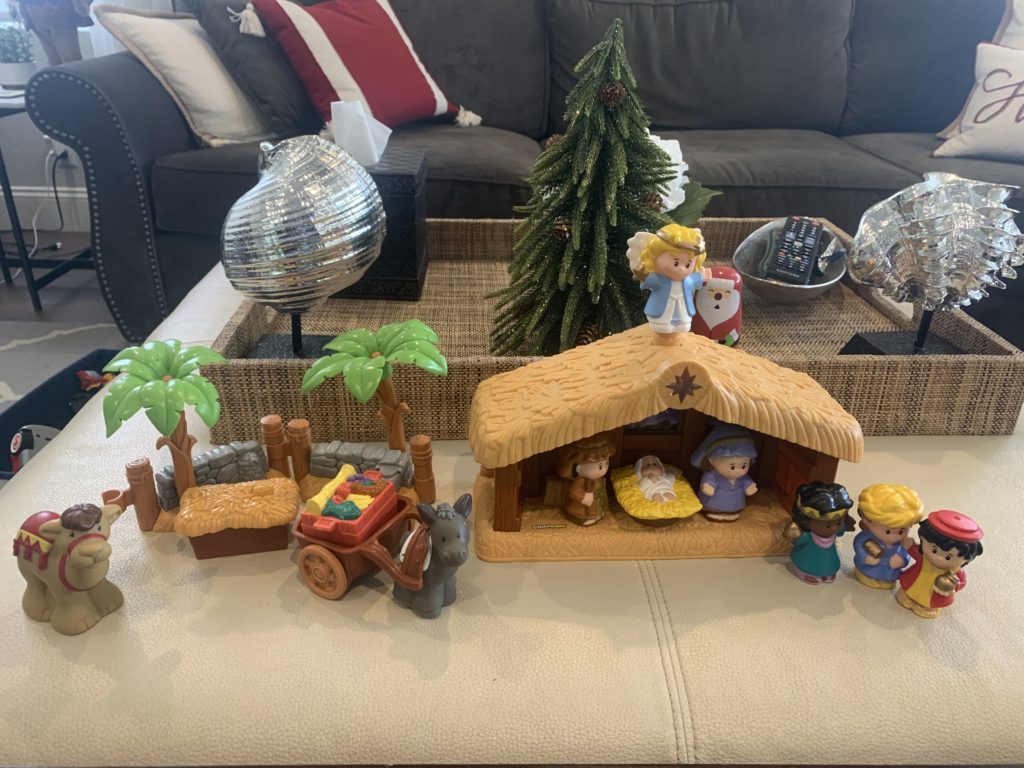 I have lots of little traditions I do every year. One thing I like to do is get our Christmas card picture put onto an ornament to hang on the Christmas tree. I always include the year and sometimes where we are. This past year we went on the Polar Express Train Ride and wore matching pajamas. I ordered the ornament from Shutterfly and wait to purchase the ornament until they are having a big discount or sale.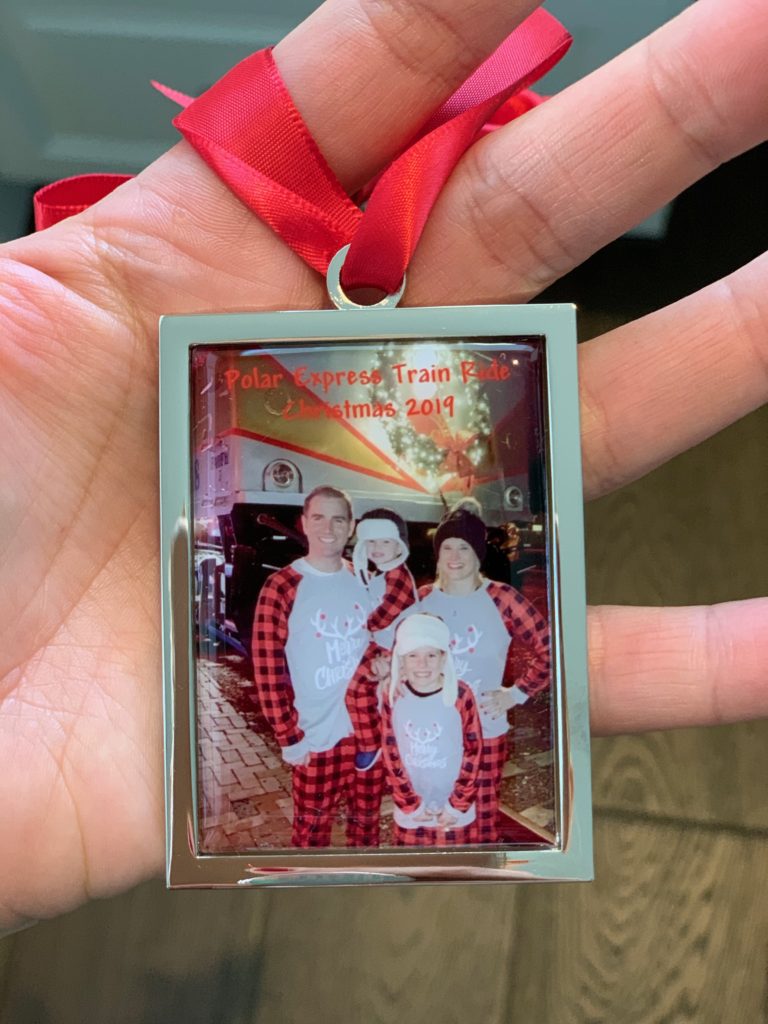 I look forward to seeing my boy's school holiday performances each year. Lukes was done at a local retirement home and it's wonderful to bring some holiday cheer to the elderly. I'm so sad he won't be doing a performance this year 🙁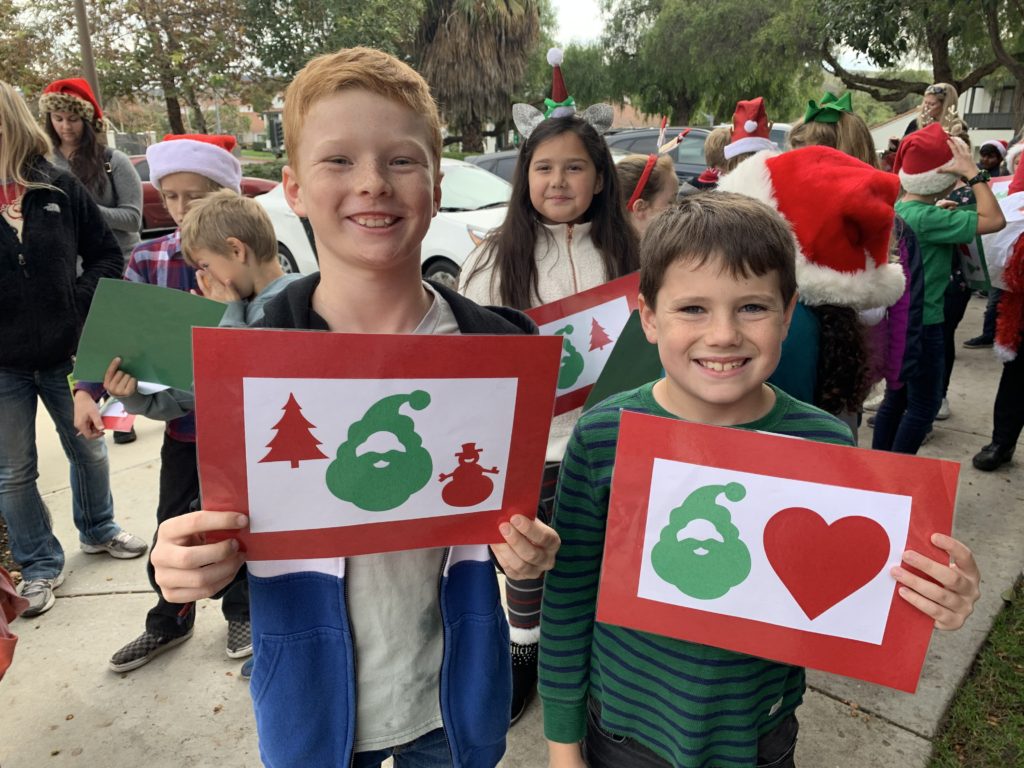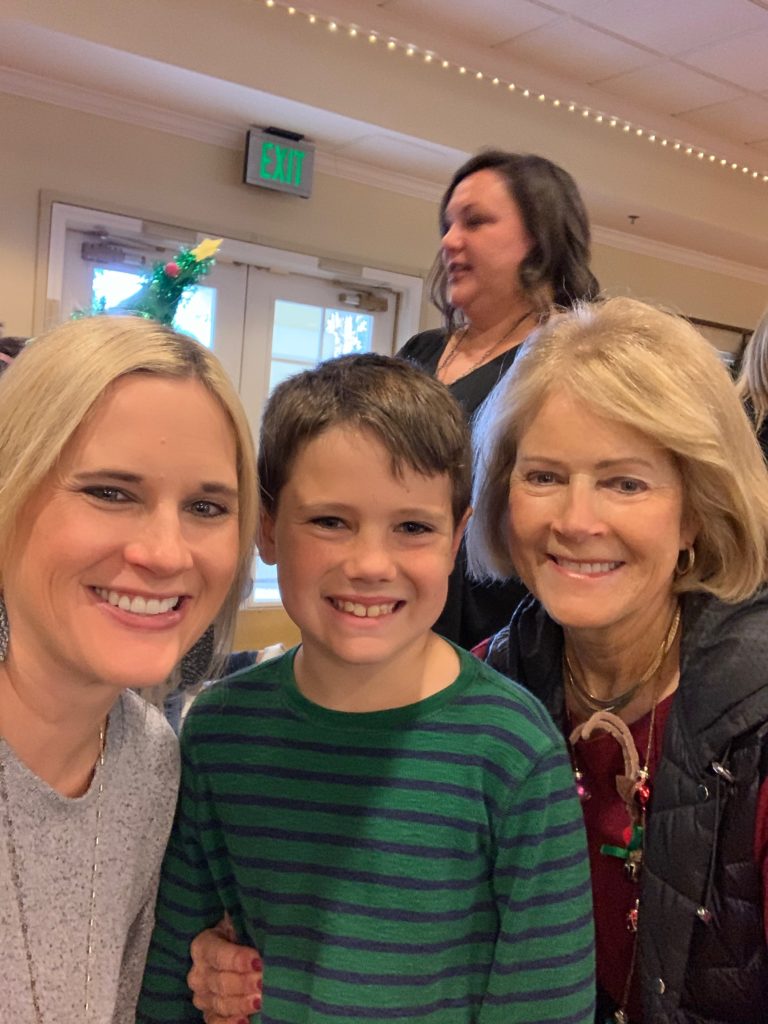 Tyler had his first preschool performance and it was adorable!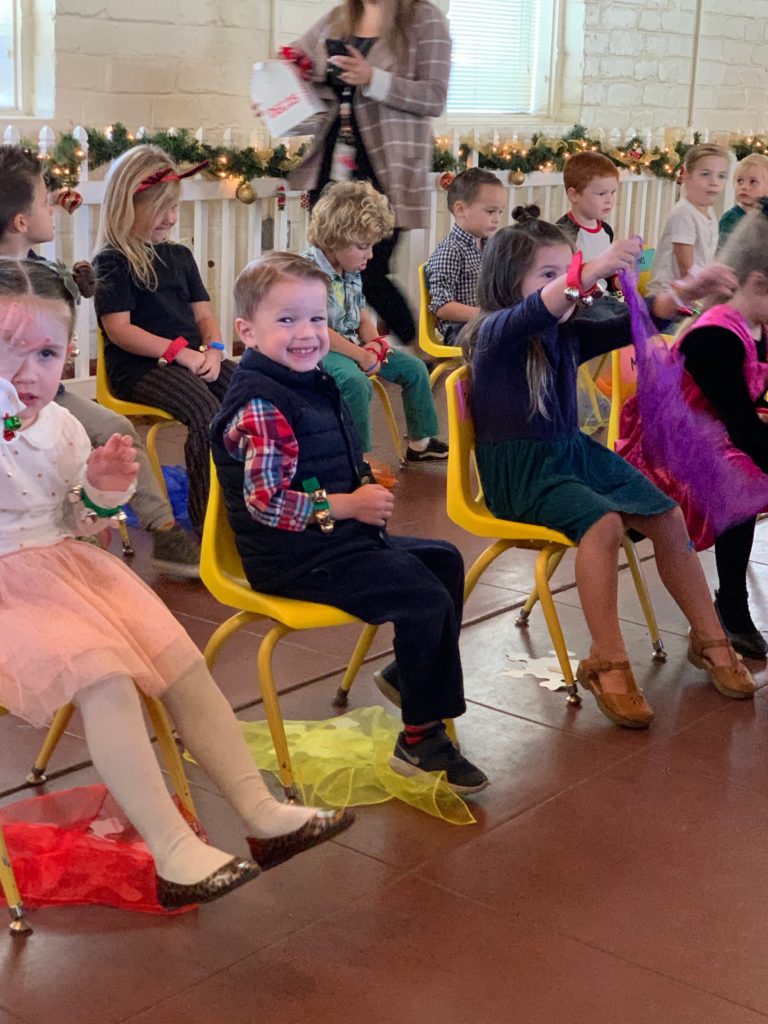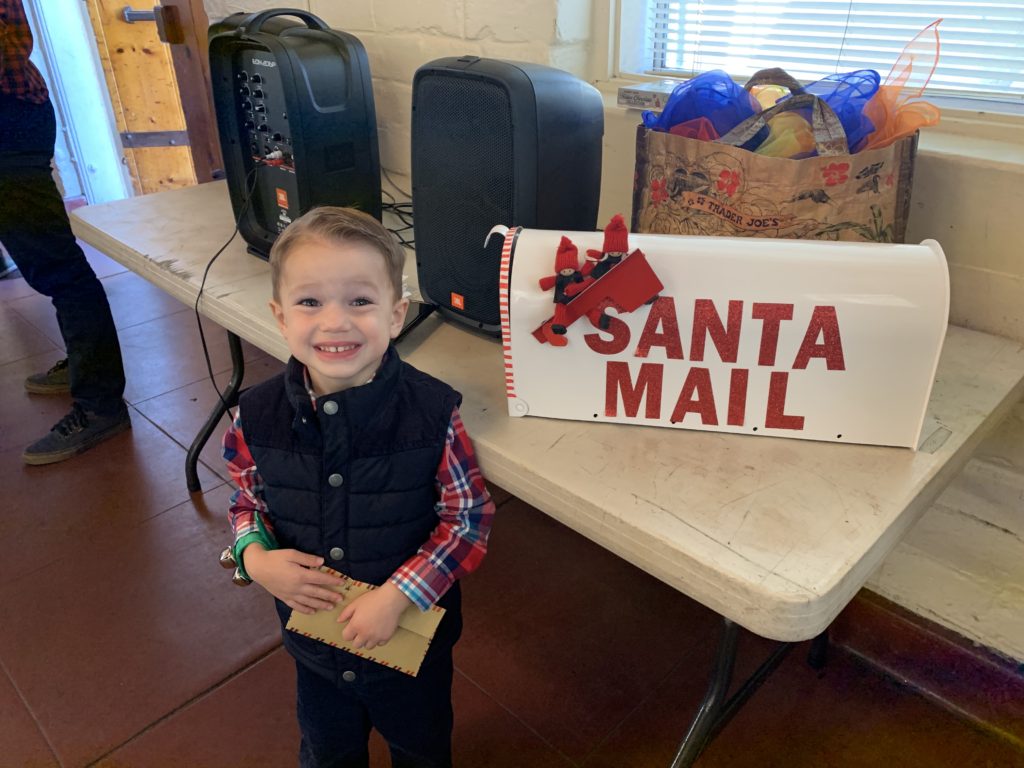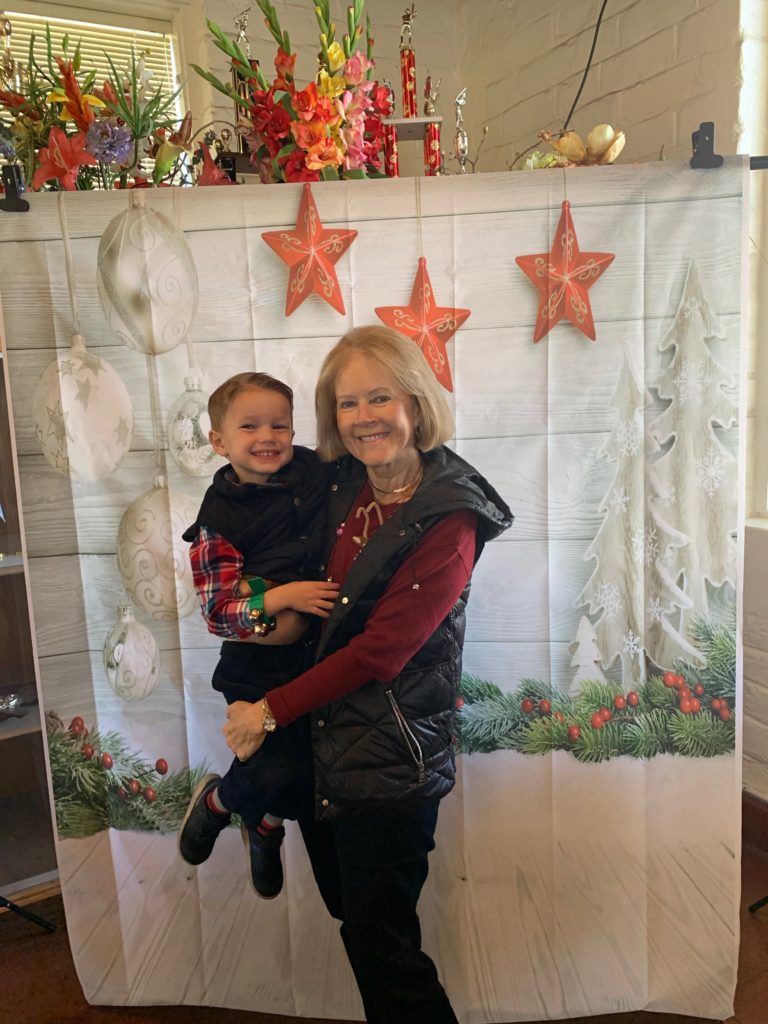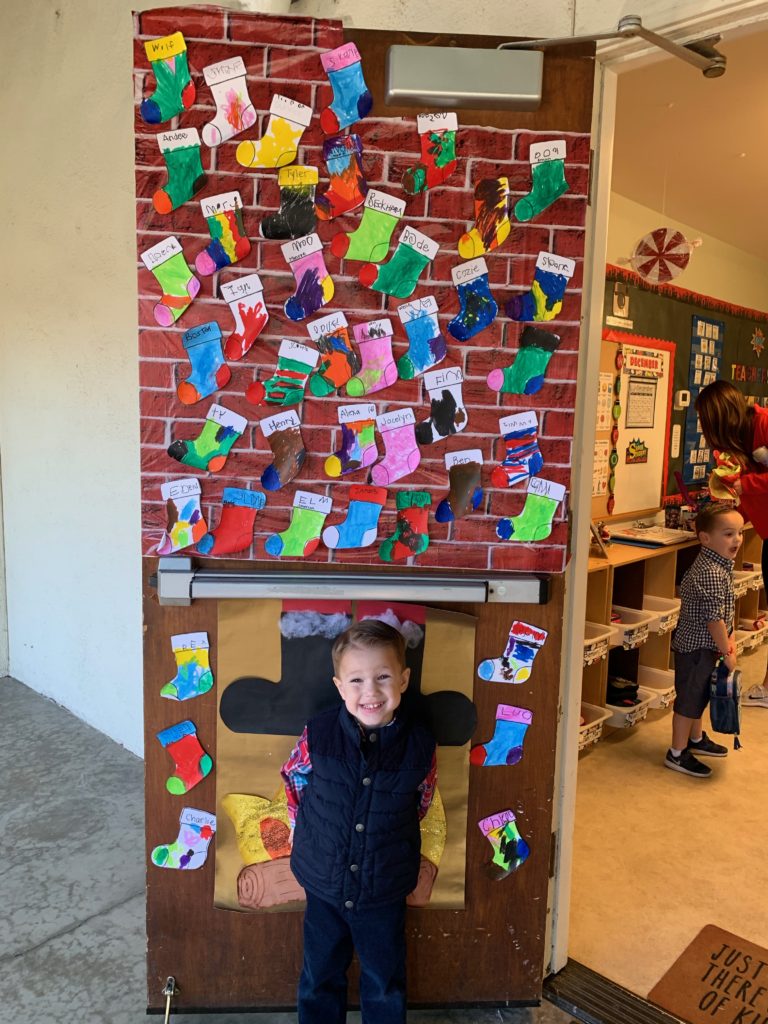 After Tyler's holiday performance he came down with a stomach bug which ended up taking us all down, no one was sparred. My poor husband was the last one to get it and he was sick on Christmas Day 🙁 We made the most of it as best we could but it was not our year during December with all the colds. We missed seeing our extended family on Christmas Eve and that was a big bummer.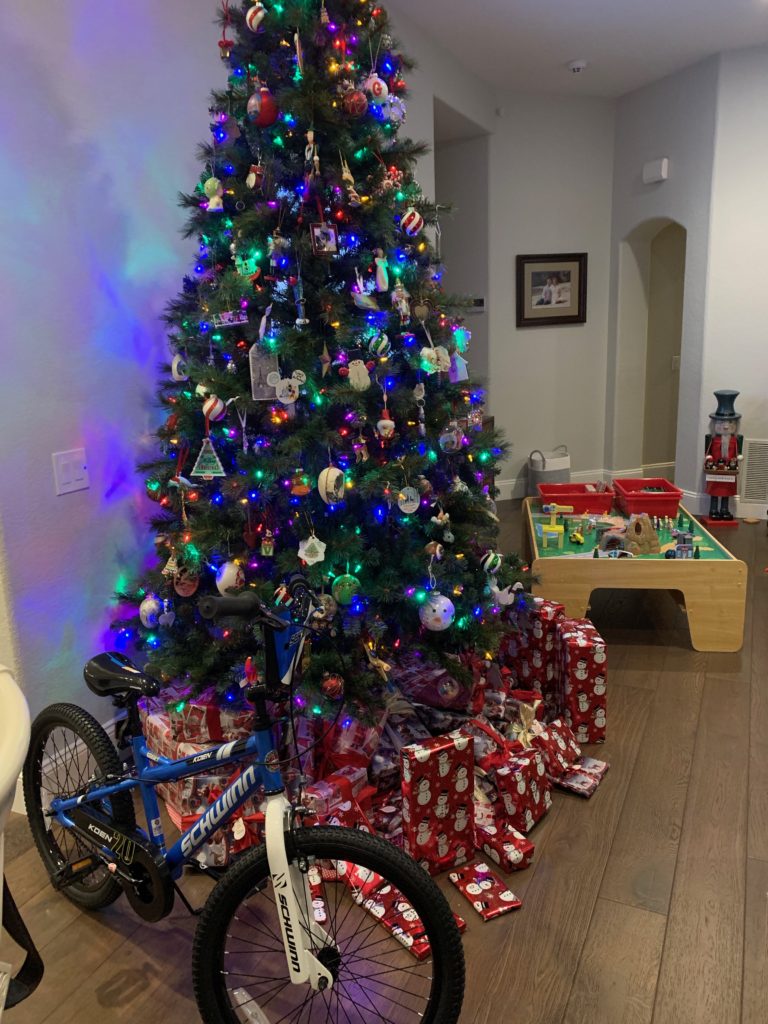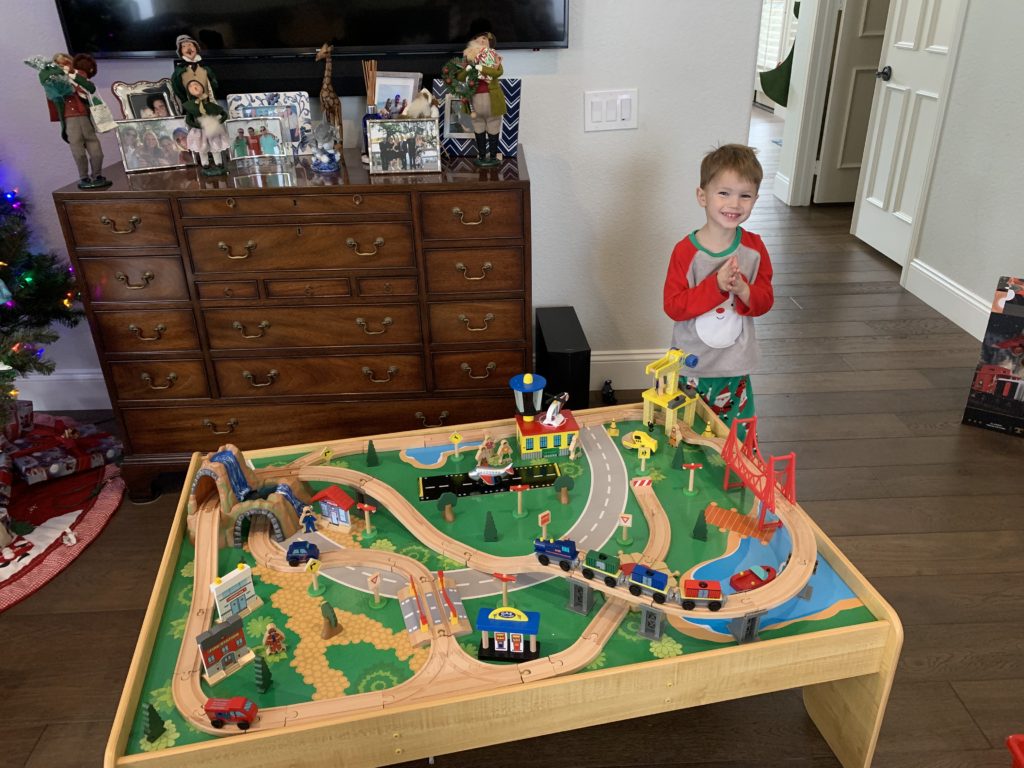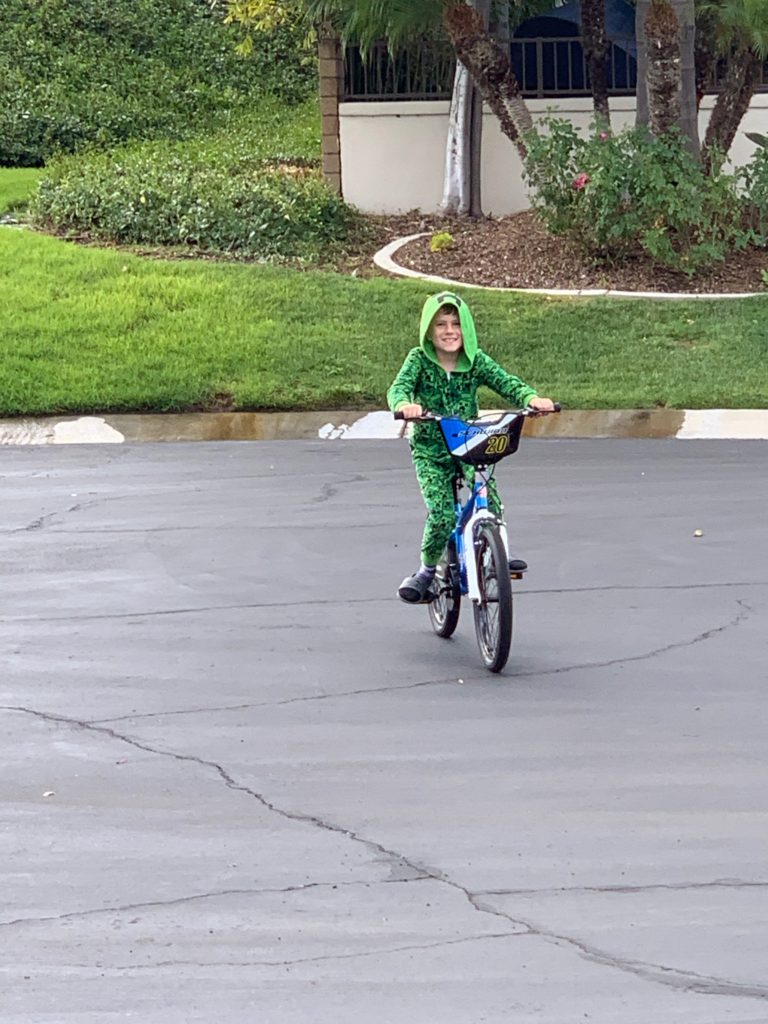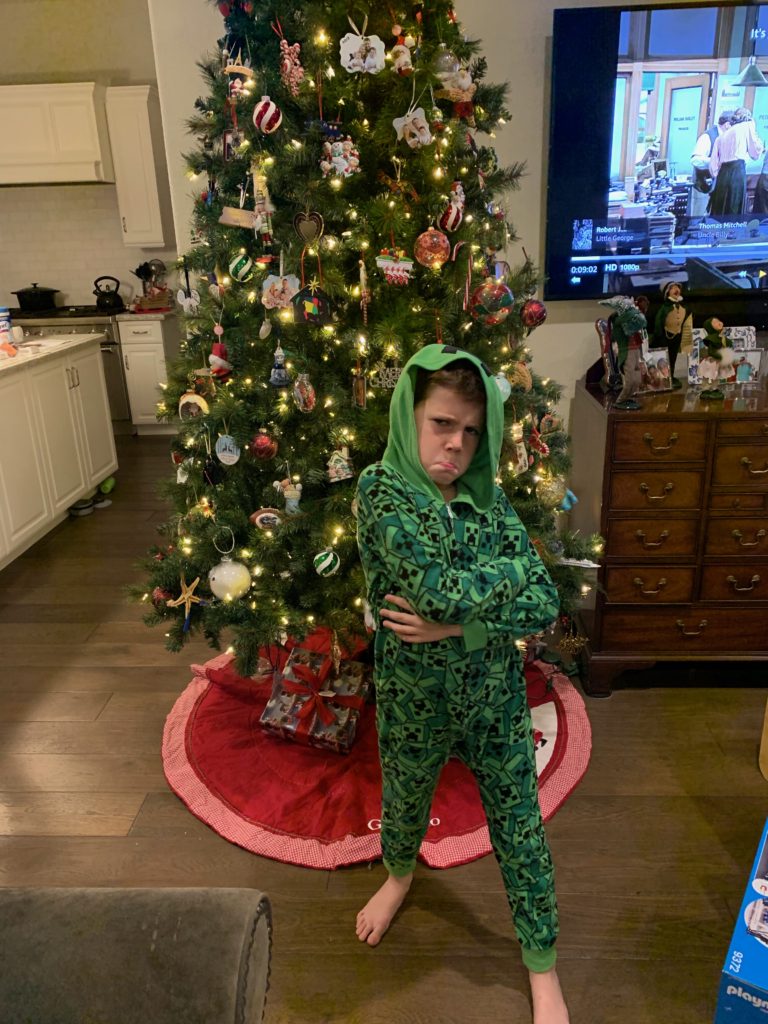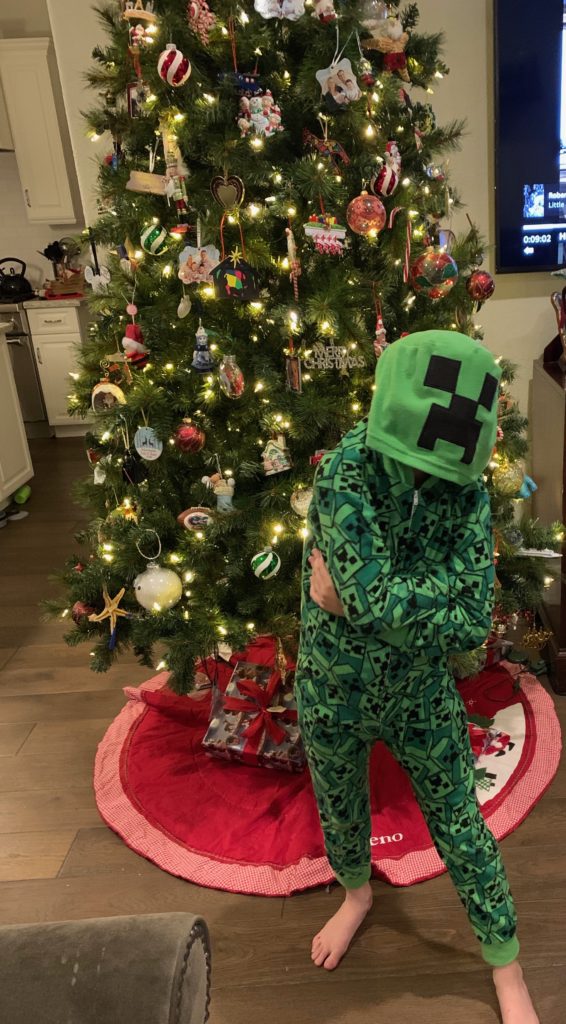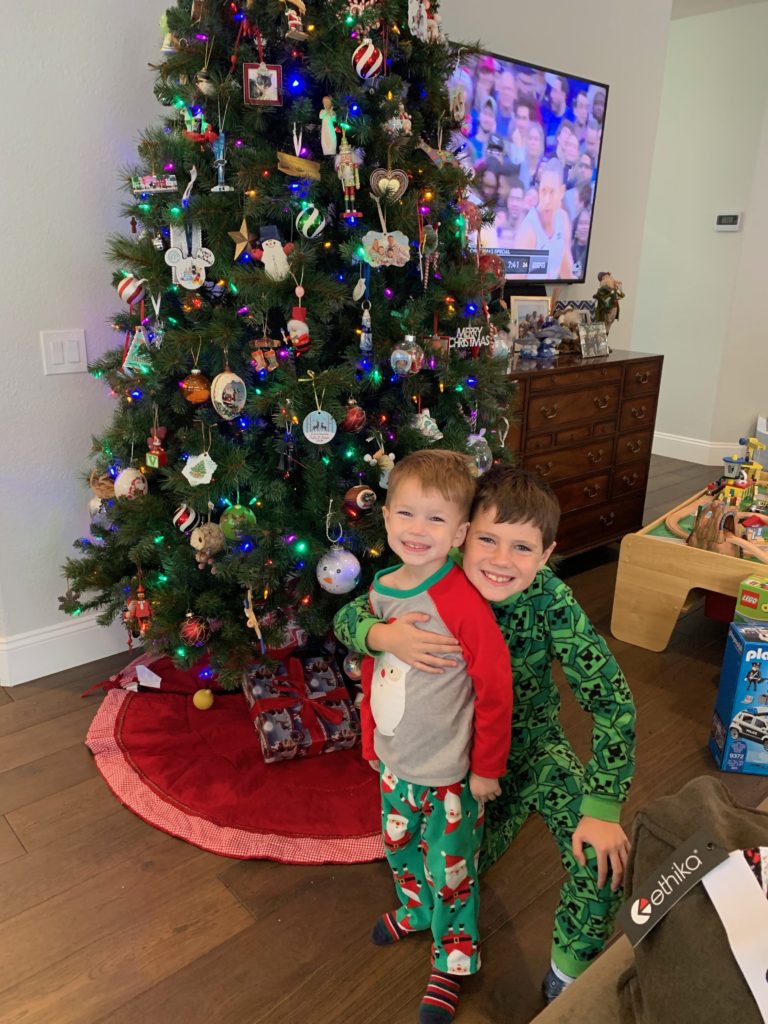 The only Christmas event we made was for me to bring the boys over to my parents for Christmas dinner. I didn't stay long so I could bring a yummy Xmas dinner back to sick Jason for us to share. I didn't want him to be by himself too long and the boys got to enjoy hanging out with one of their cousins, Jodey.
I have to say it wasn't the same not being able to see my brother and his family at all 🙁 but some years are like that, it was a tough cold season last year. It makes you thankful for all the times your holiday plans do go great. (I wrote this last year and sadly Christmas is going to look different again this year too….so sad!!)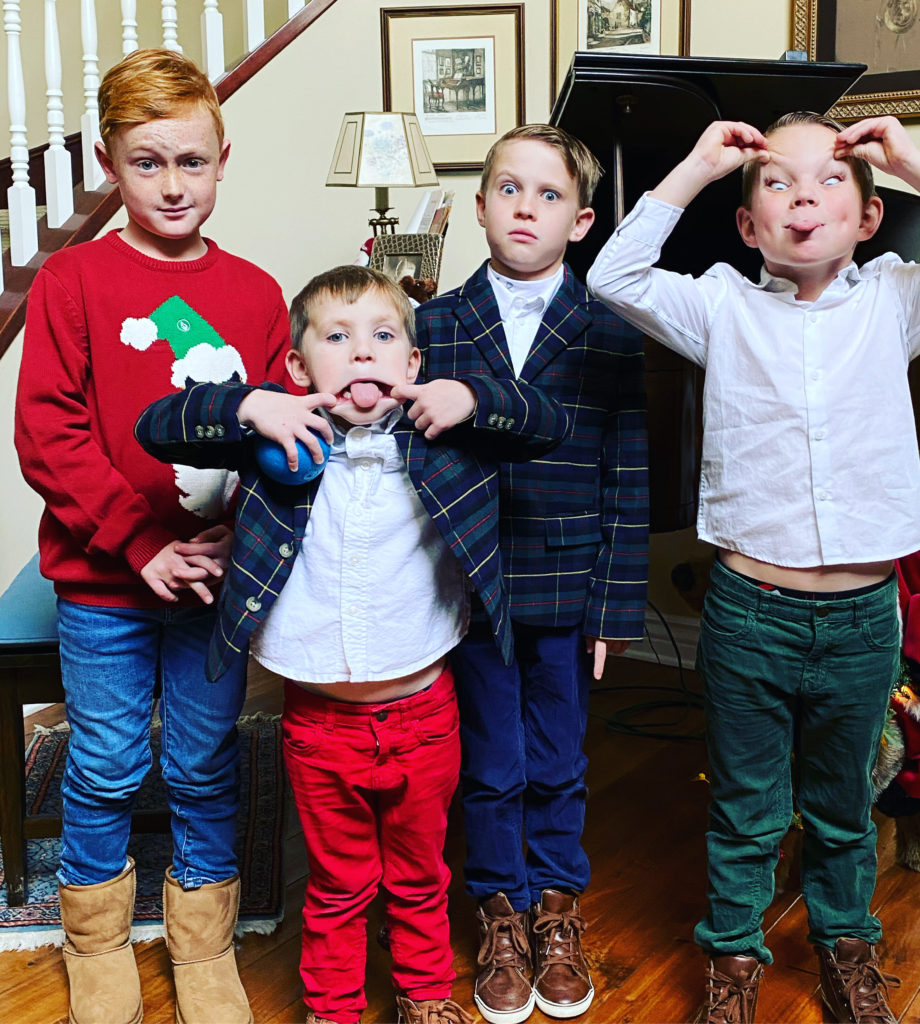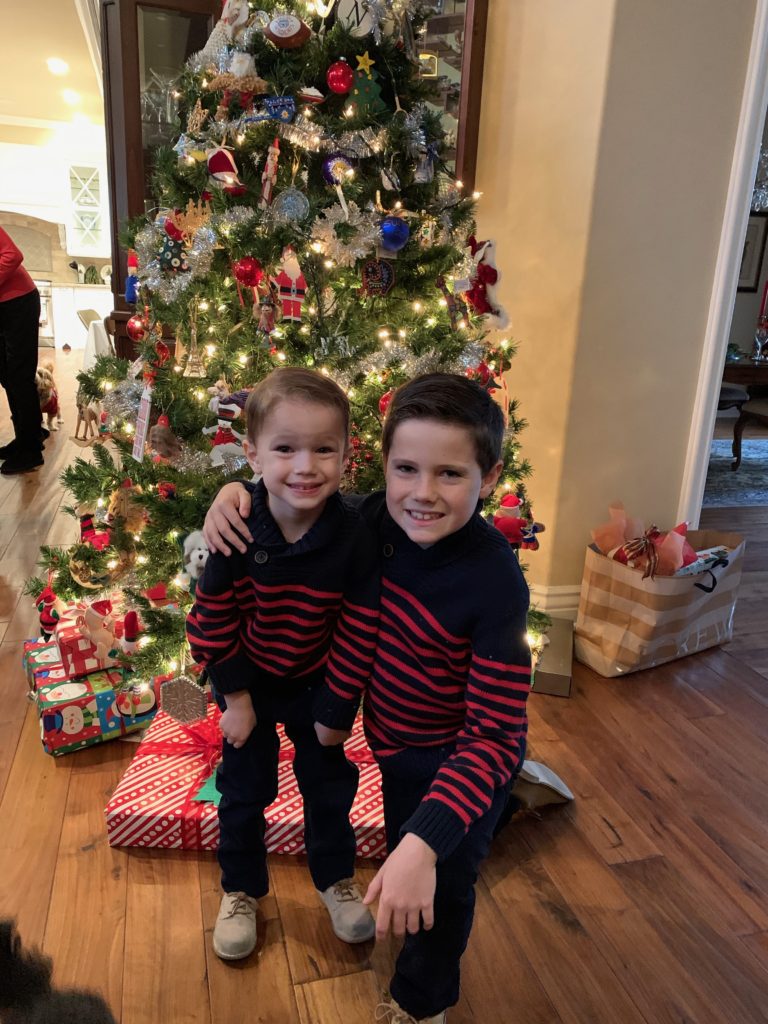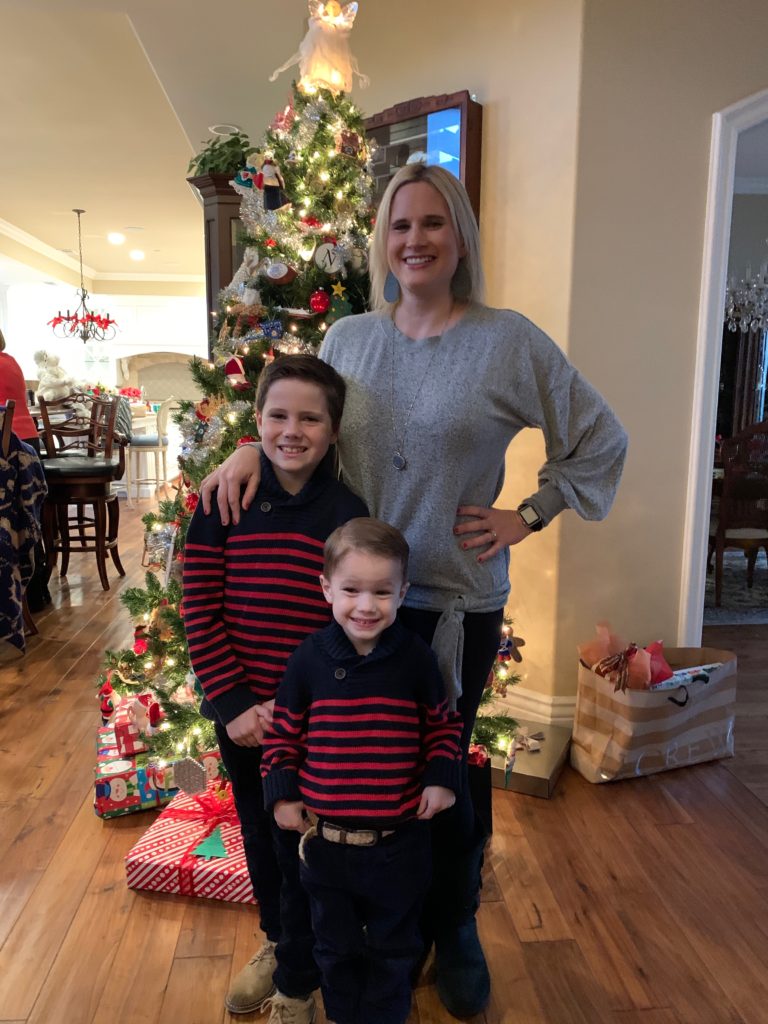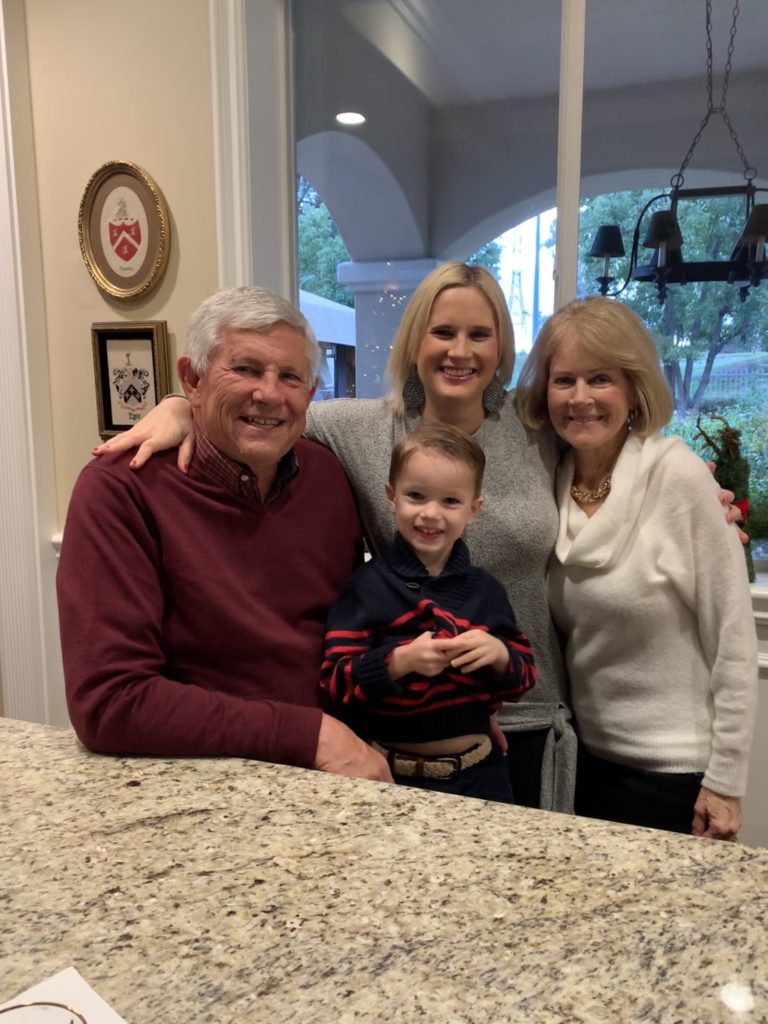 We had plans to ring in the New Year with friends but they caught the flu so we celebrated in style at home.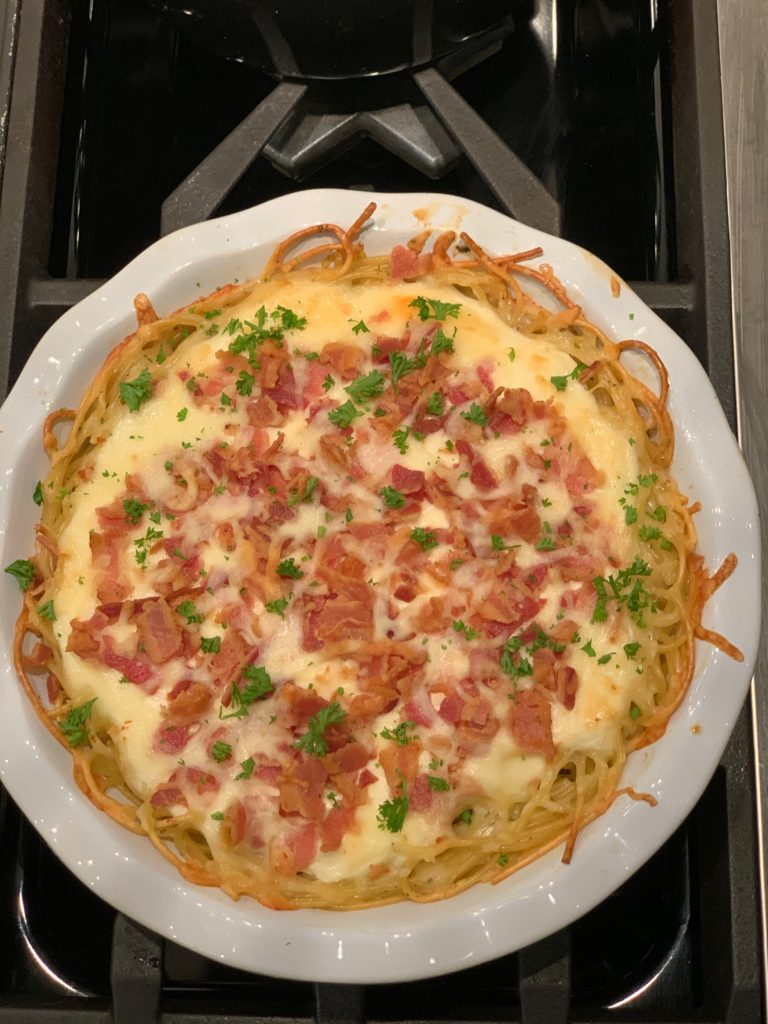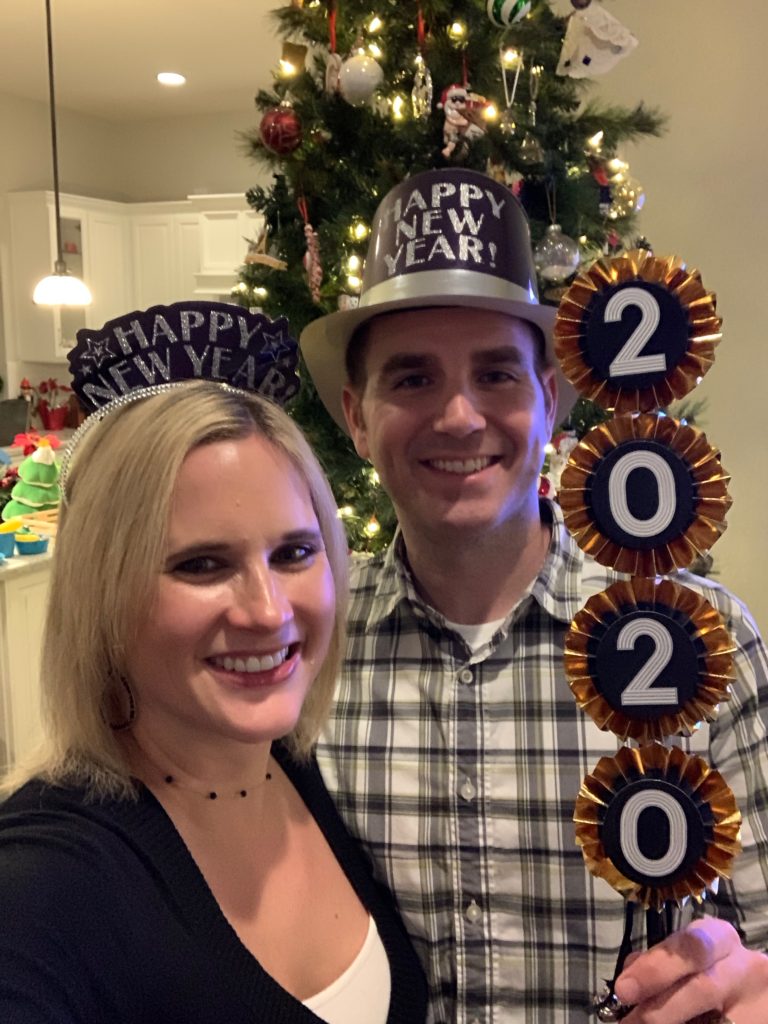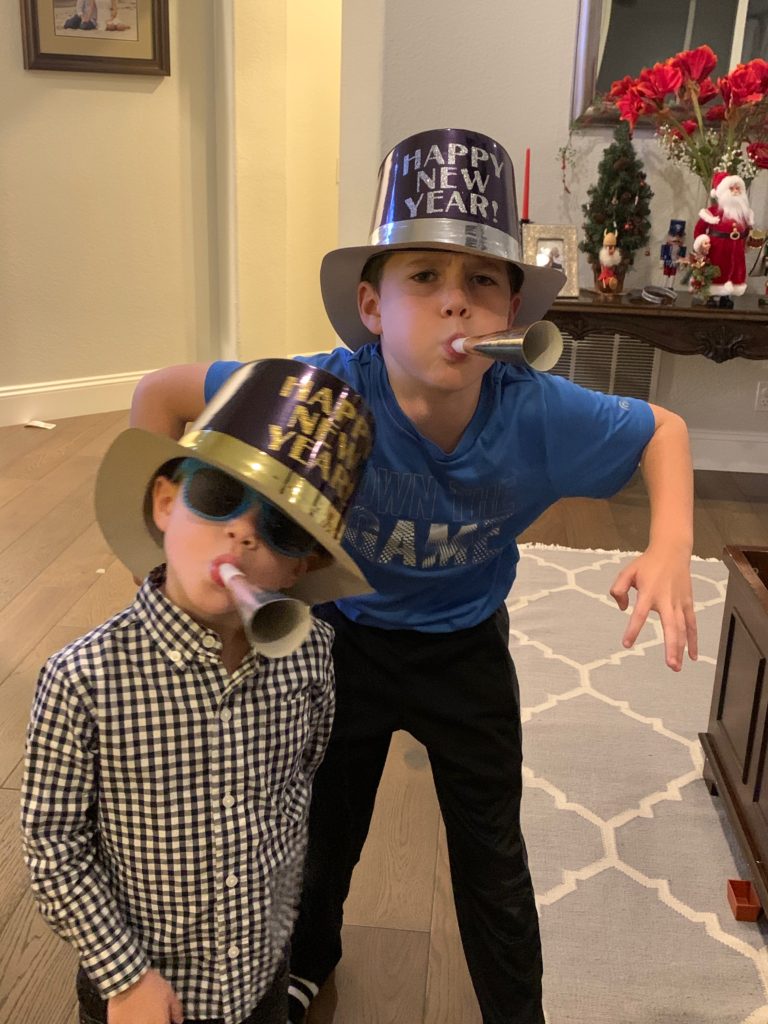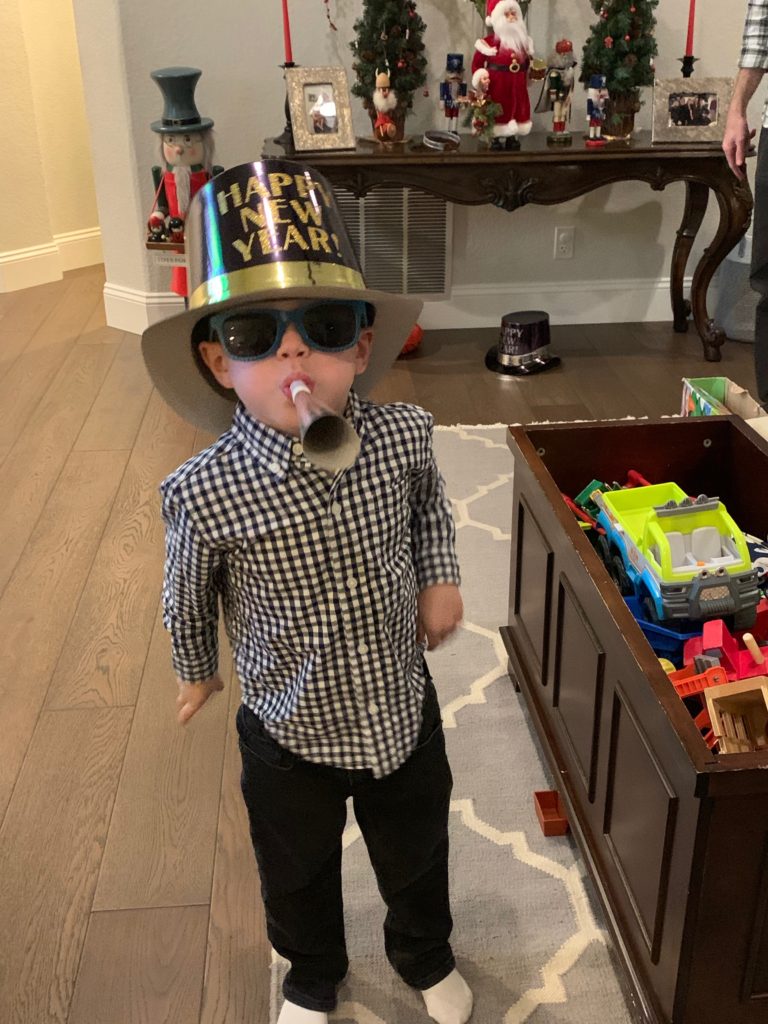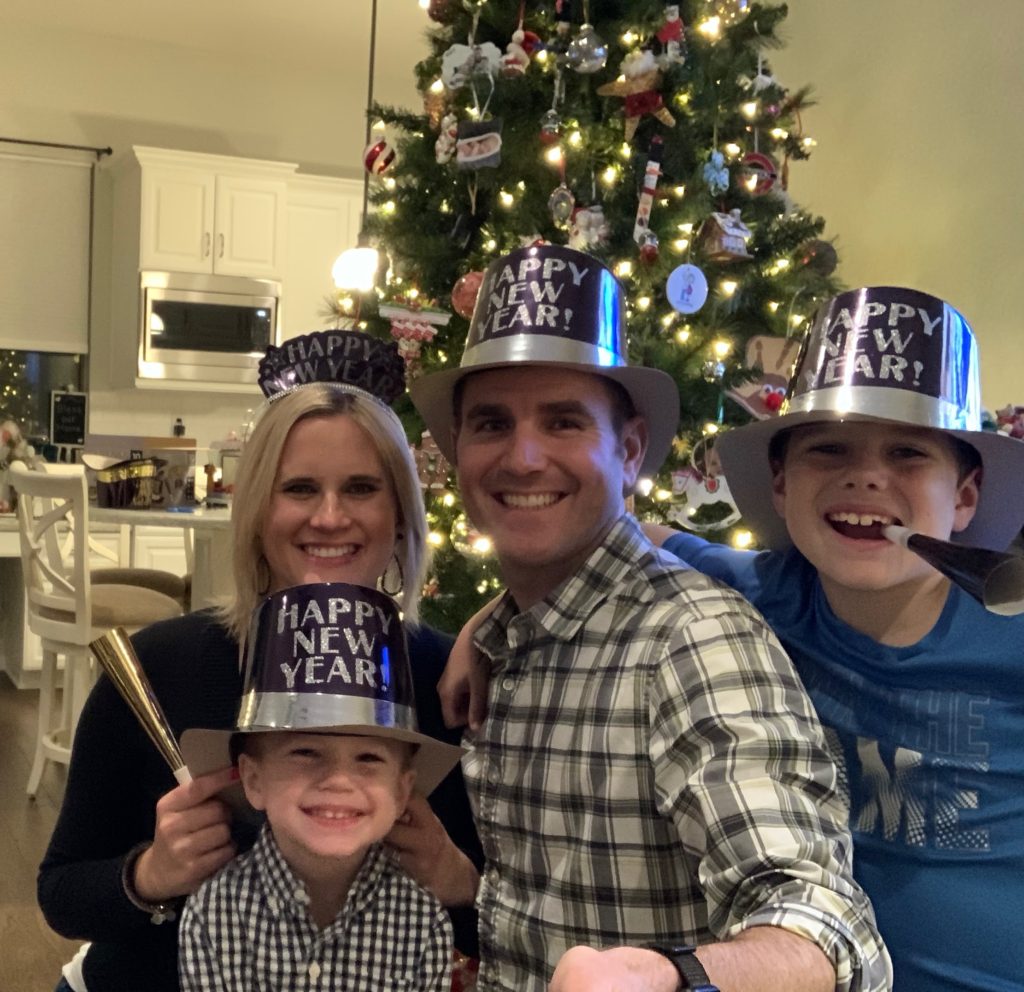 That's a wrap on what the Gimeno's did during the holidays last year. I hope everyone is staying healthy and able to enjoy the holiday season as best you can this year!
XO