Fast & Easy Sheet Pan Dinner – Steak Fajitas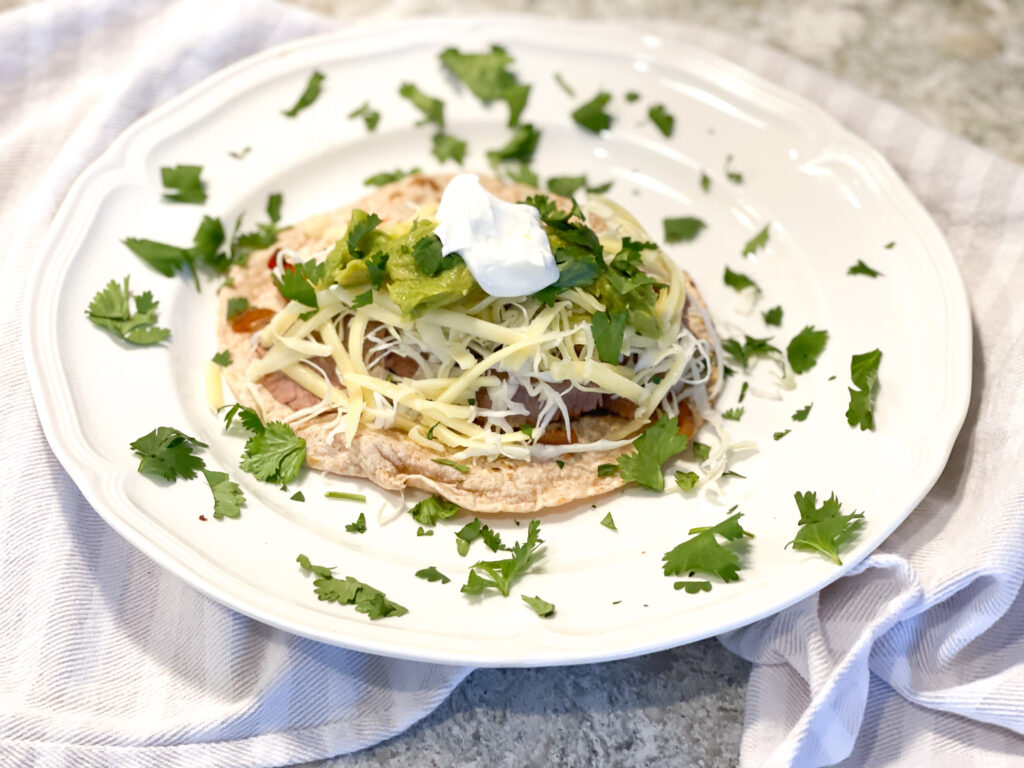 This meal is perfect for a Tuesday taco night! These tacos are kid-friendly and my boys approved them!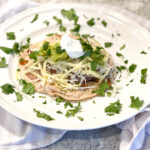 Sheet Pan Dinner – Steak Fajitas
This meal couldn't be more simple to make, it cooks up fast and is delicious!
Ingredients
2

lbs

flank steak

1

tbsp

chili powder

1

tsp

garlic powder

1

tsp

onion powder

1

tsp

ground cumin

1

tsp

paprika

2

tbsp

olive oil

1

tbsp

soy sauce

1

tbsp

lime juice

salt and pepper

3

bell peppers (red, green, orange or yellow)

sliced

1

small red onion

sliced

flour tortillas
Toppings
cilantro

crema or sour cream

lime juice

guacamole

shredded cabbage

jack cheese

shredded
Instructions
Marinate the flank steak
In a small bowl combine these spices: chili powder, garlic powder, onion powder, cumin and paprika. Divide in half.

Get out a large ziploc bag and combine 1 tbsp of olive oil, lime juice, soy sauce and 1/2 of the spice mixture. Make sure all ingredients are mixed together.

Add the flank steak to the ziploc bag and store in the refridgerator for a few hours or overnight.
Prepare the sheet pan for the oven
Get out a large sheet pan and put sliced peppers and onions on one side. Drizzle with olive oil and sprinkle remaining spice mixture, mix all together. Add steak to the other side of the sheet pan and sprinkle with salt and pepper.

Bake in the oven at 450° for 15 minutes. Then broil on high for additional 2 minutes (keep your eye on it). Meat should be at 140 for medium rare and 150 for medium.
Prepare Toppings
Get out items for toppings, cilantro, crema or sour cream, guac, shredded cabbage and cheese.
Heat Tortillas
In a small pan, heat up the tortillas while sheet pan dinner is cooking.

Afterwards, add to foil to keep warm.
Assemble Fajitas
Let steak sit for at least 10 minutes before you slice it into strips. Make sure you slice the meat with the grain to get the best cut.

Assemble the meat on the tortilla, followed by the peppers & onions and then add the toppings of your choice. Enjoy!
Recipe Notes
The original recipe can be found HERE.