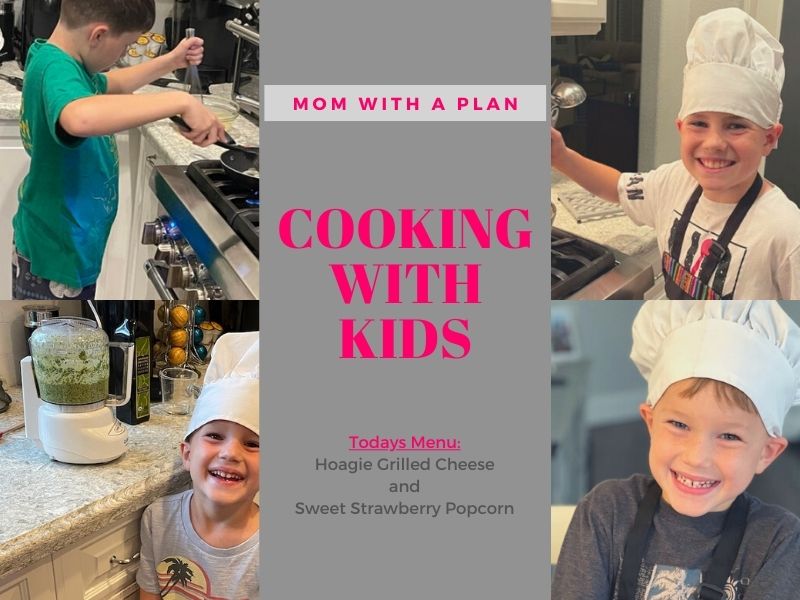 Tyler and I had a successful cooking session in the kitchen and grilled up hoagie sandwiches and made sweet strawberry popcorn for a recent family movie night.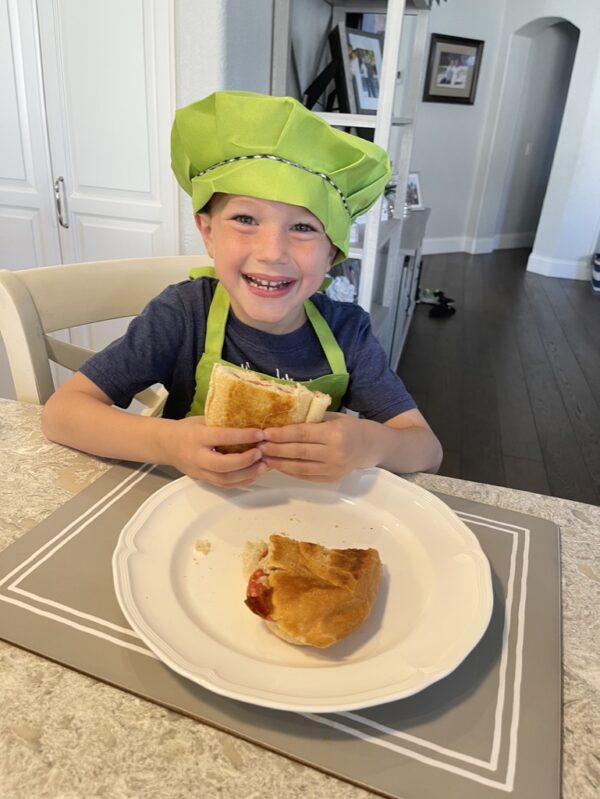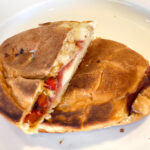 Hoagie Grilled Cheese
Savory and delicious warm sandwich!
Ingredients
1

hoagie roll

2

slices

provolone cheese

4

thin slices salami

1

tbsp

roasted red peppers

chopped

1

tbsp

EVOO
Instructions
Get out all the ingredients: hoagie roll, provolone cheese, salami, red peppers, and EVOO.

Slice the hoagie roll in half and try to keep both sides connected. Depending on how airy your roll is, you may want to dig out some of the bread like we did.

Layer the roll with the cheese, the salami and then the peppers. On the other side add another piece of cheese.

Heat oil in a nonstick skillet over med-hi heat. Place your hoagie sandwiches in the pan. Press down the sandwiches by putting another pan on top of them.

Cook the sandwich on each side for about 4 minutes, until golden brown and the cheese is melted. Enjoy!
Skills Learned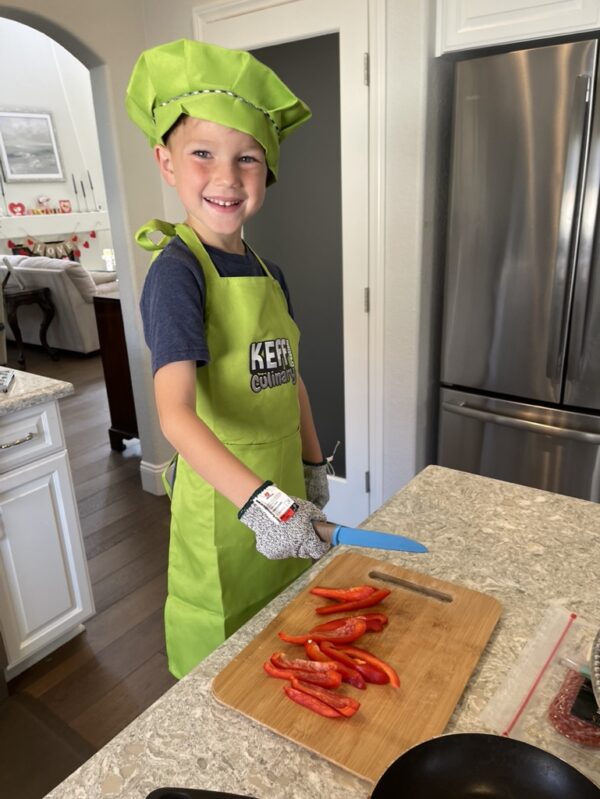 We made our own roasted red peppers. Tyler reviewed knife safety and practiced slicing peppers julienne style.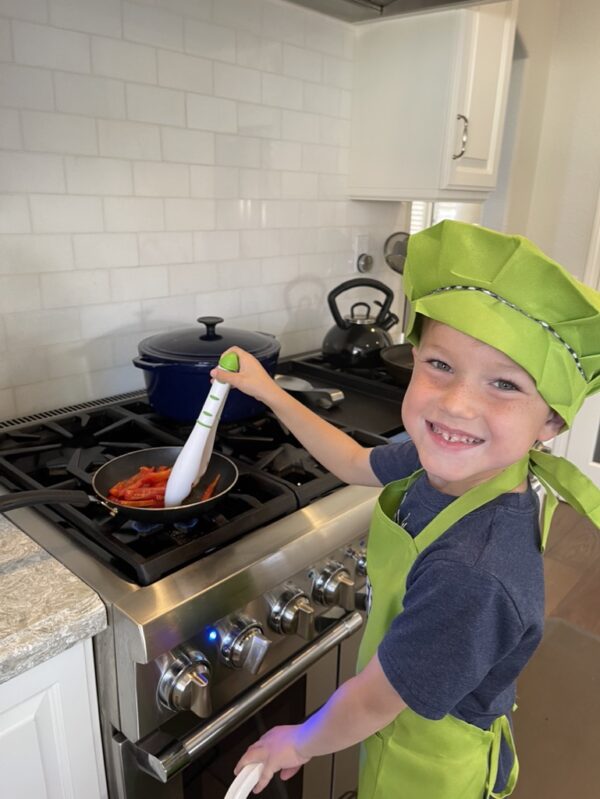 Tyler sautéing peppers! We reviewed stove safety.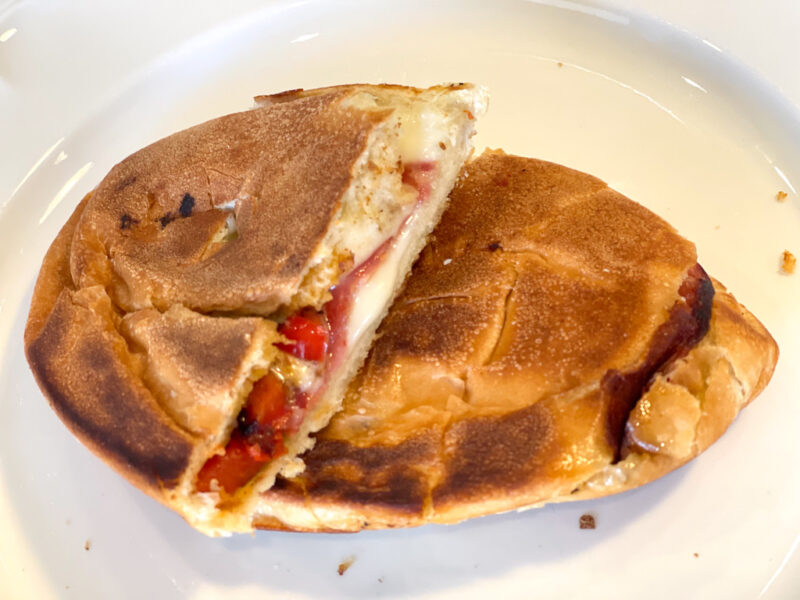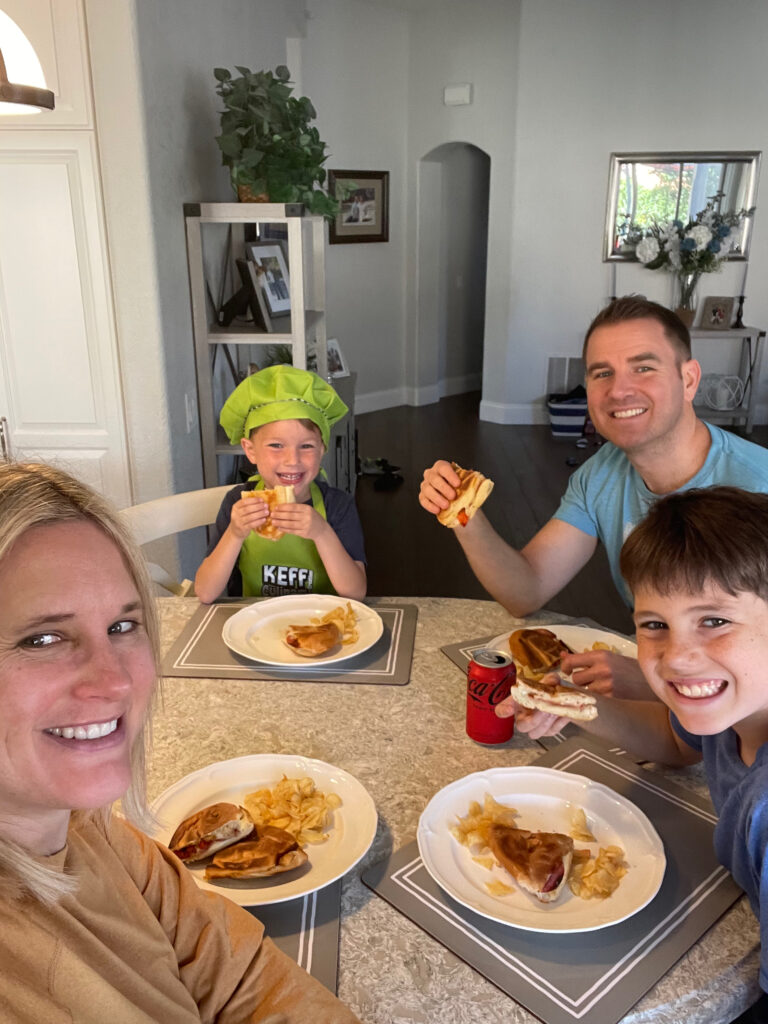 We all enjoyed a Saturday lunch together. It's been fun to change up what we normally eat for lunch with new recipes each week. The boys opted to not have the sauteed peppers on their sandwich, however, Jason and I loved the peppers on the hoagie roll.
Sweet Strawberry Popcorn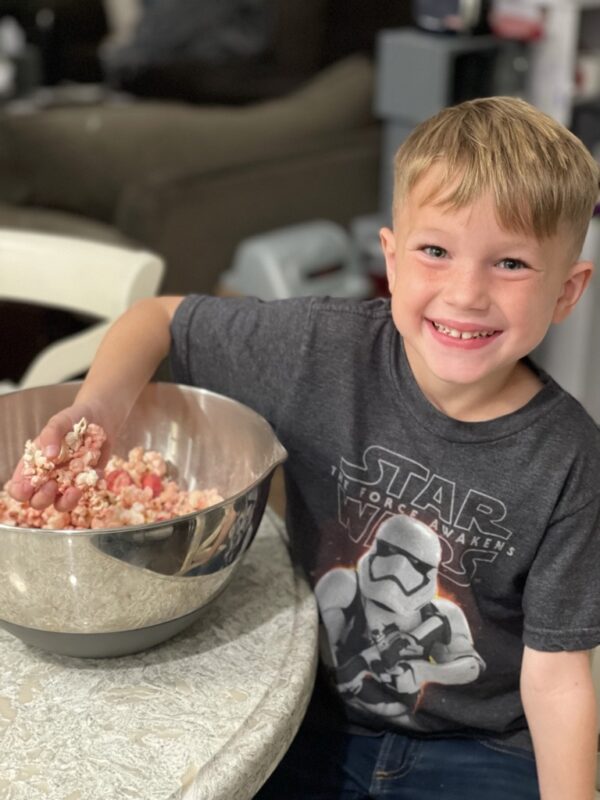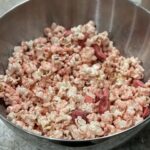 Sweet Strawberry Popcorn
The perfect treat for movie night!
Ingredients
1

cup

freeze-dried strawberries

3

tbsp

confectioners' sugar

2

tbsp

unsalted butter

8

cups

popcorn

½

cup

white chocolate chips
Instructions
Get out a mini food processor and add ½ cup of the freeze-dried strawberries and the confectioners' sugar and pulse until it becomes a powder.

Pop your popcorn in a microwave and add it to a large bowl when it's finished. Melt the butter in the microwave and drizzle over the popcorn afterwards. Quickly add the powder over the popcorn and mix well.

Finally, add in the white chocolate chips and the remaining ½ cup of freeze-dried strawberries to the popcorn and toss to combine. Enjoy!
Skills Learned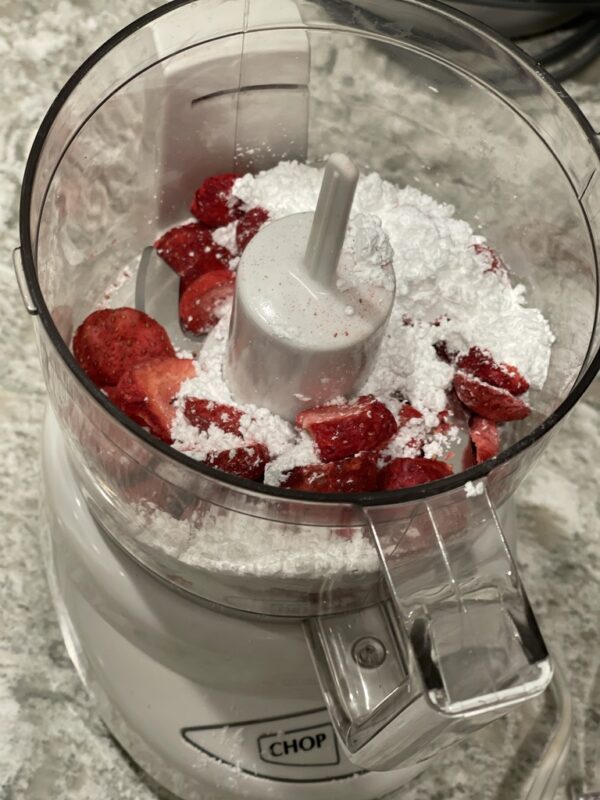 Tyler learned measuring and how to use a food processor.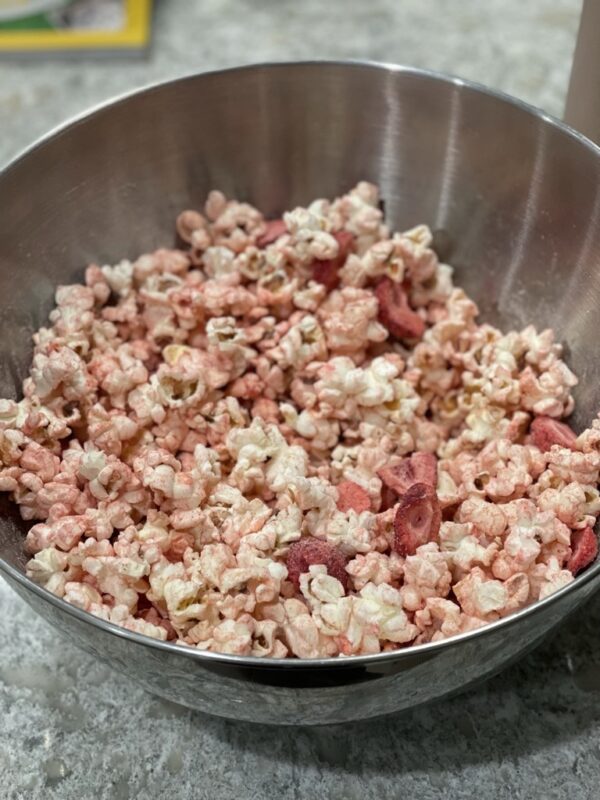 We all enjoyed this sweet and tasty popcorn on family fun night while we watched a movie together.
I hope you enjoyed getting in the kitchen with your littles and making memories!