We enjoy decorating for all the holidays and the boys love helping each year to decide where everything goes.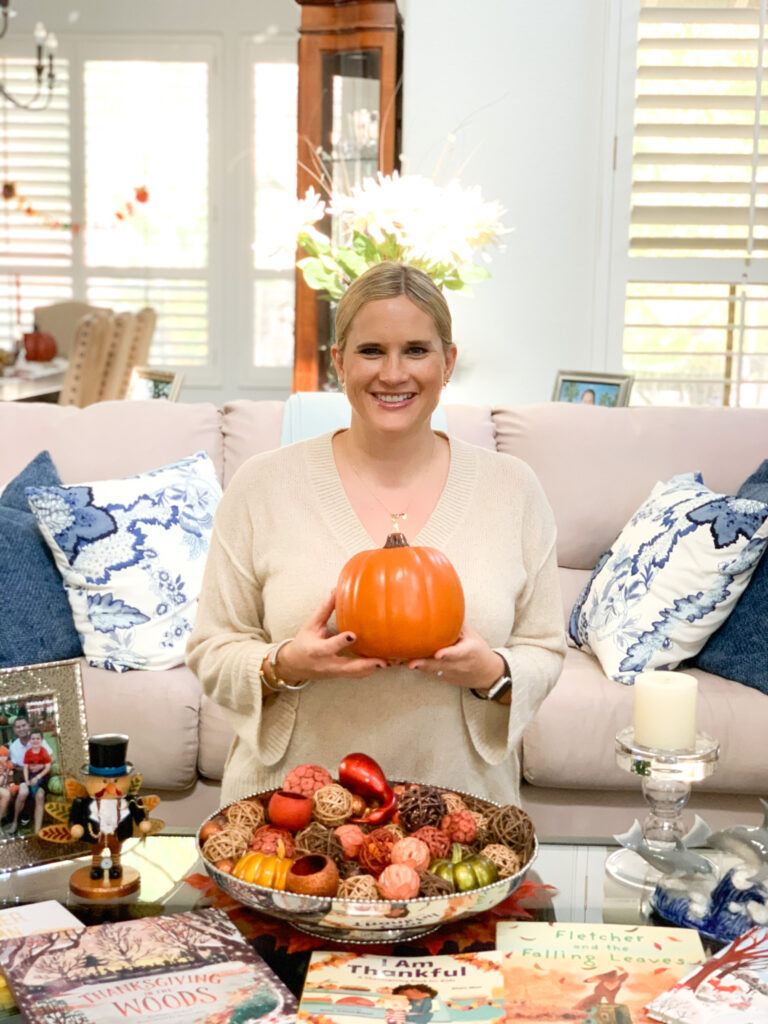 I enjoy making our dining room table festive and I love that you can see it when you first walk into our home.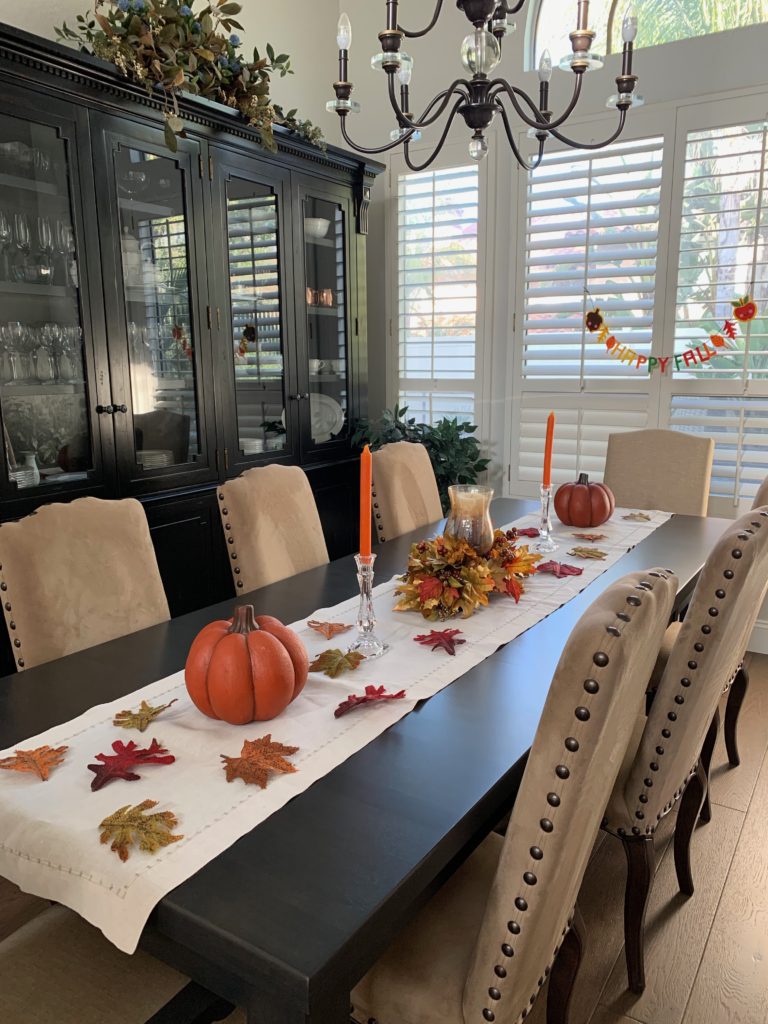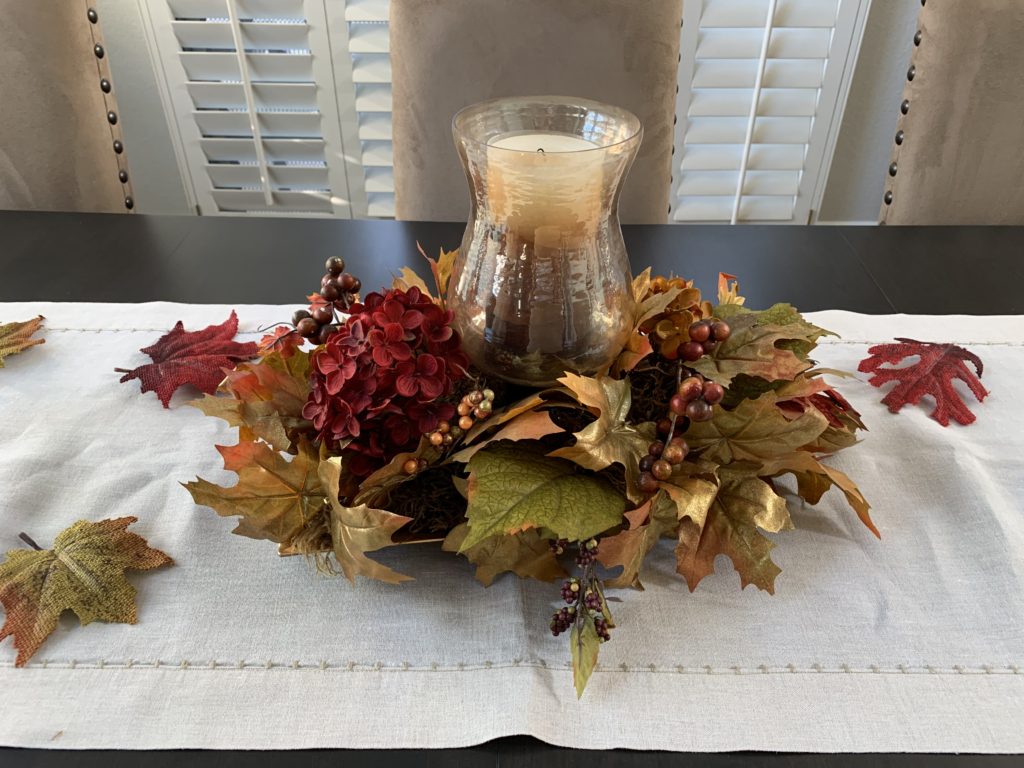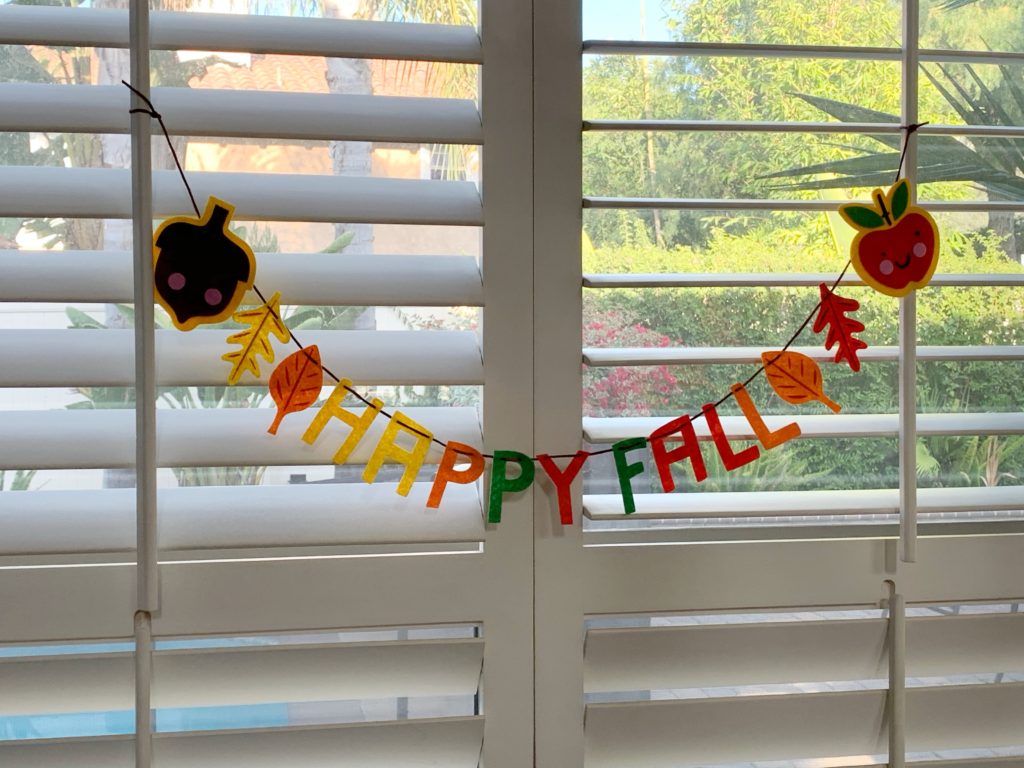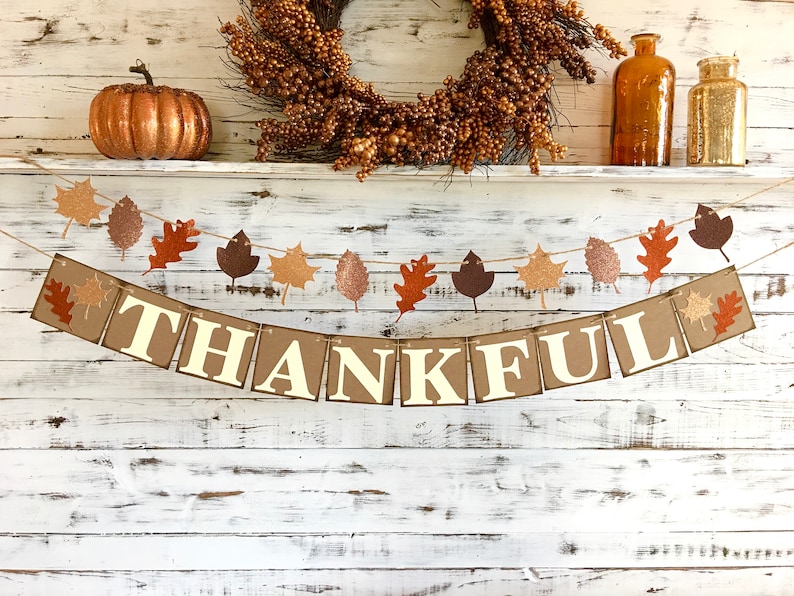 In our living room, I decorated with a lot of crafts that the boys have made from Micheals. Every year I pick up some new ones for each holiday and we enjoy doing the craft at home as a family activity.
The banner is from ESTY. The owl is from Pier 1, the pumpkins are from Party City and Thanksgiving sign and turkey next to it are from a seasonal holiday store in our mall at The Shops of Mission Viejo…I love when this store pops up at the beginning of the holidays. The rest of the decorations were crafts from Micheals.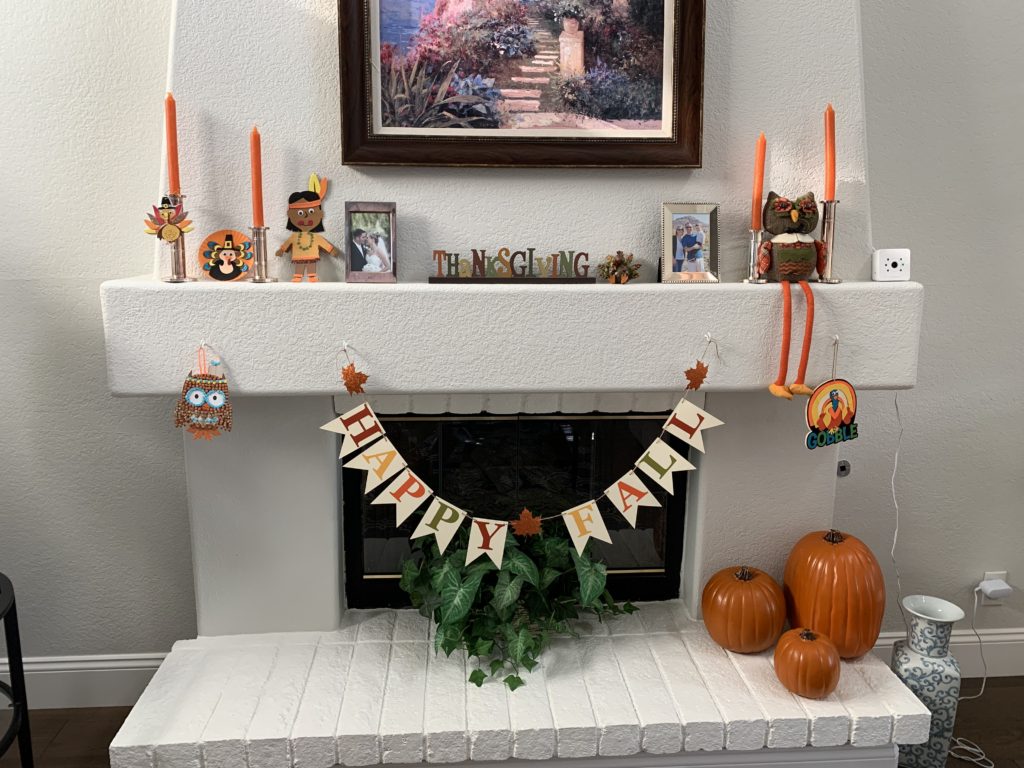 Here is our living room coffee table where I like to display all the holiday-themed books. You can find the books at the links below: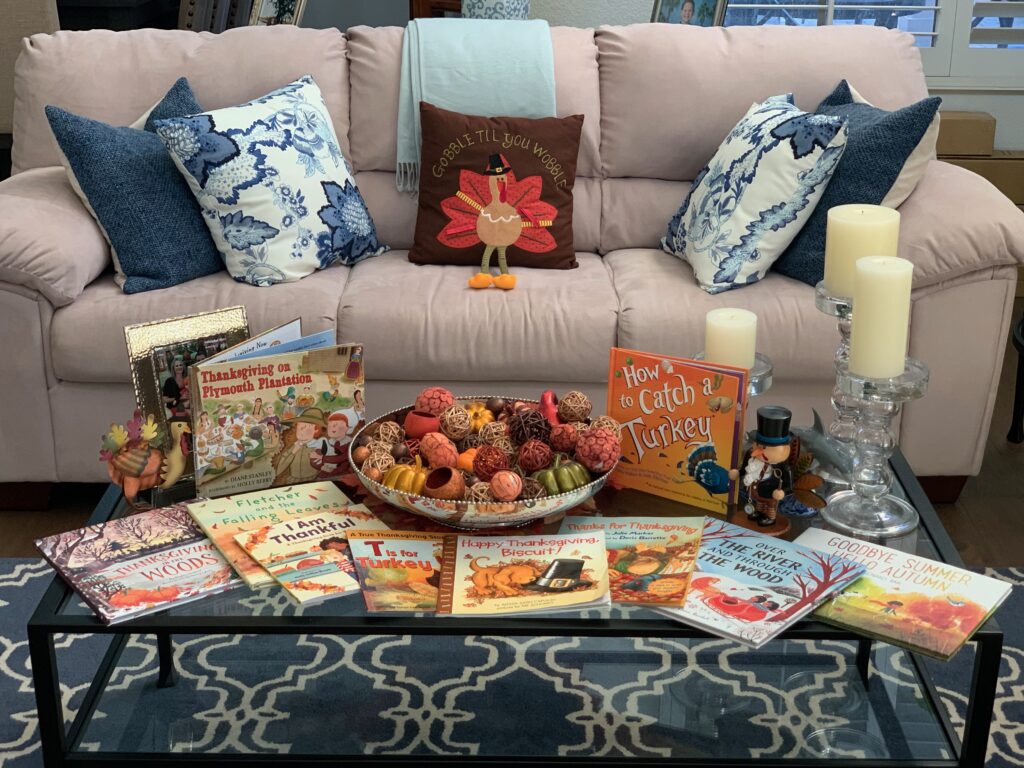 These are the decorations we have on our end tables & on our couch in our living room: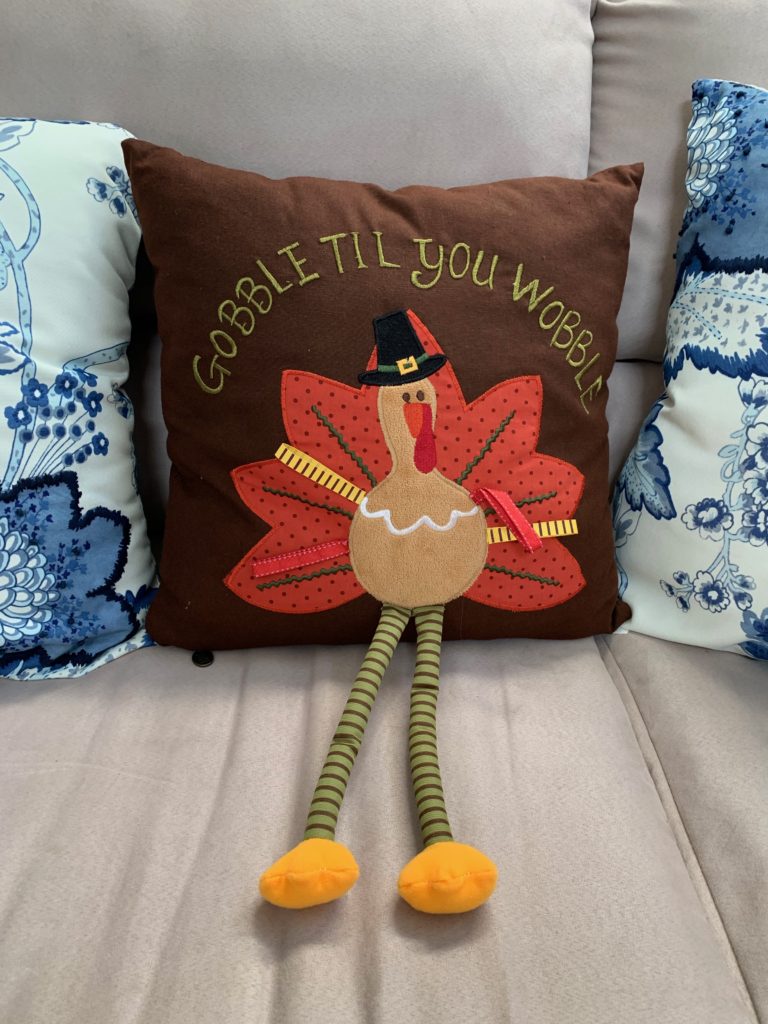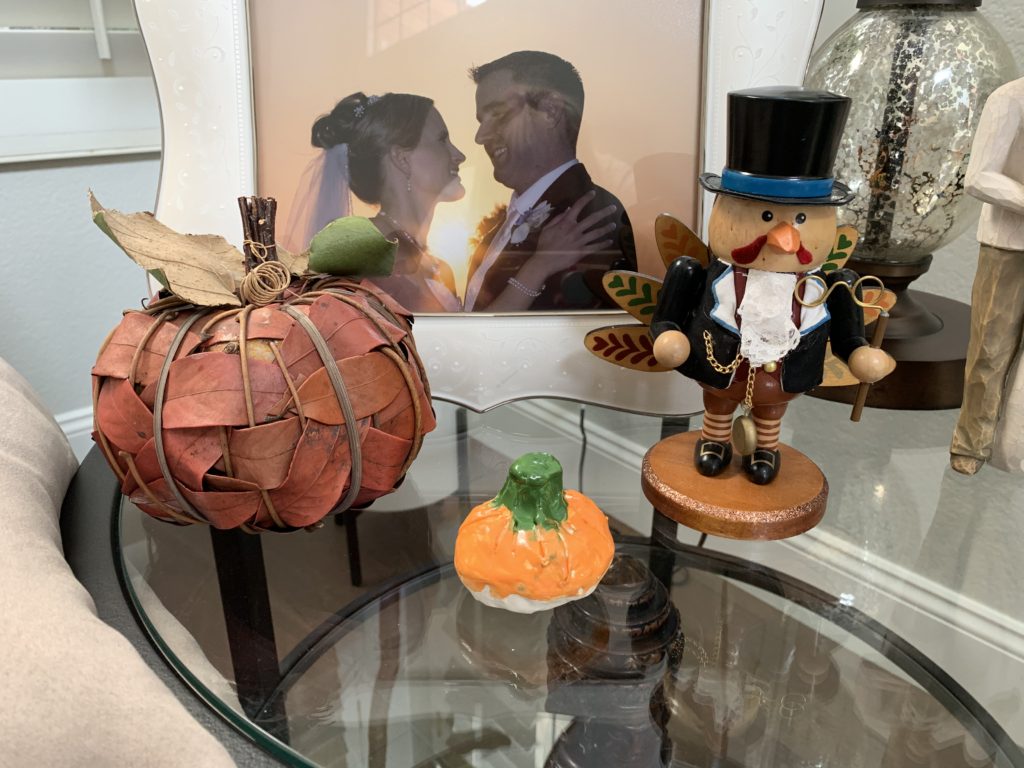 In our entryway, we have our Thanksgiving calendar that is momogrammed with our last name from Pottery Barn. It came with a cute leaf marker to mark the current day.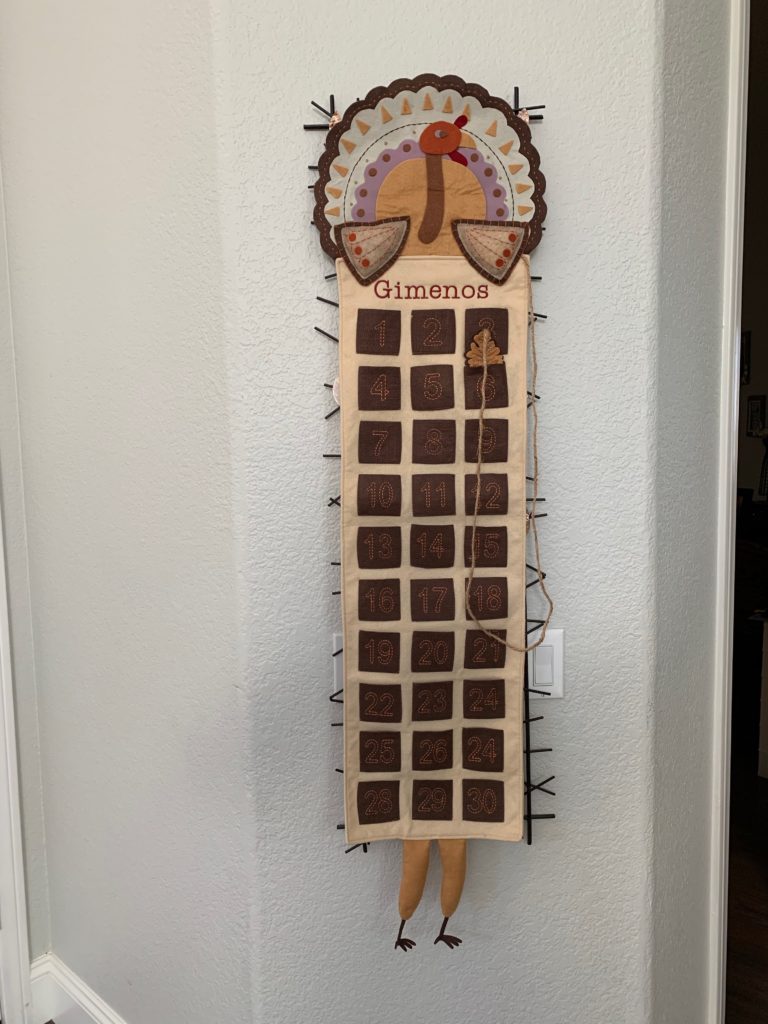 In our entryway by the stairs we have a few festive holiday decorations from the holiday store in our mall:
In our family room, we have minimal decorations: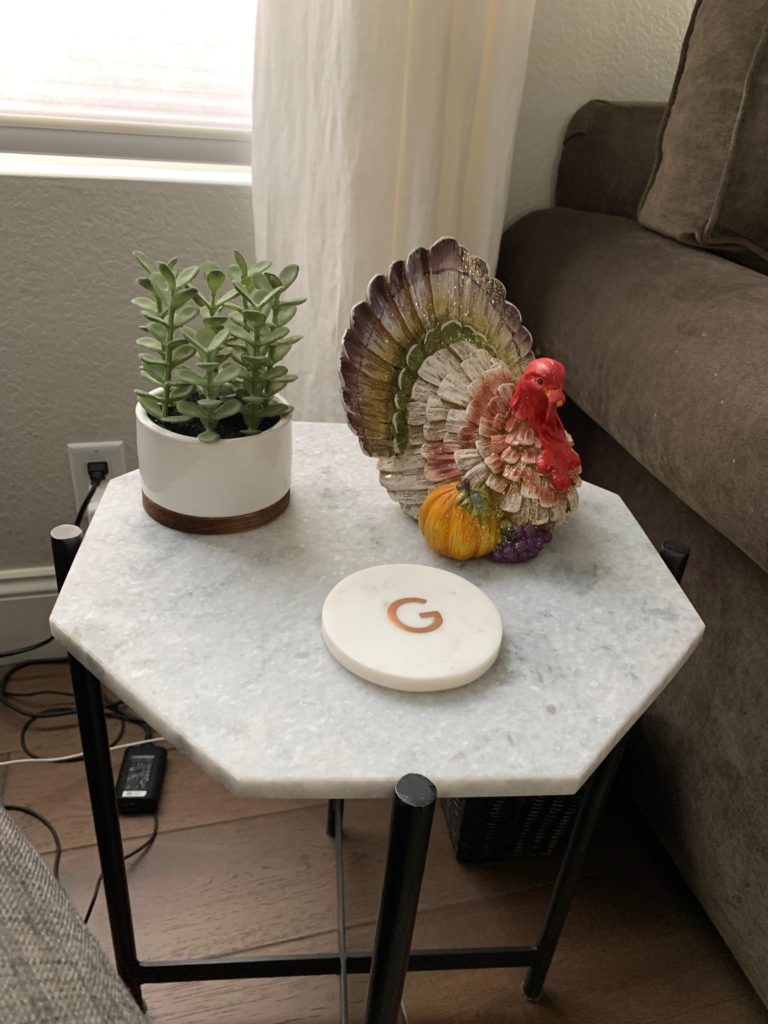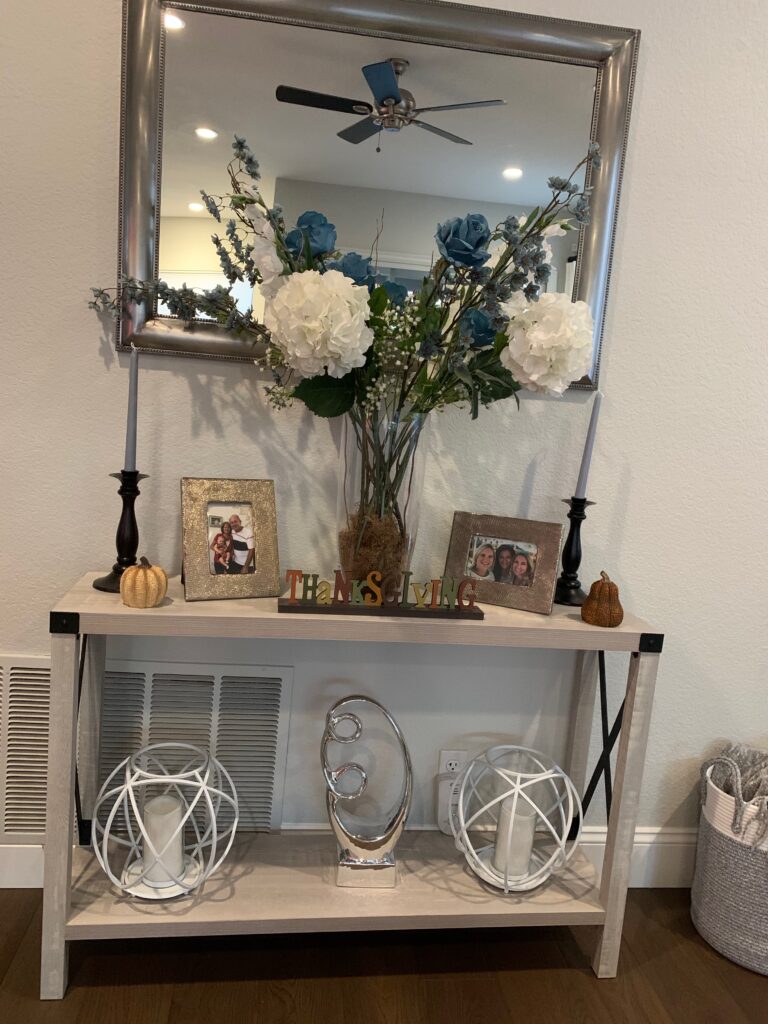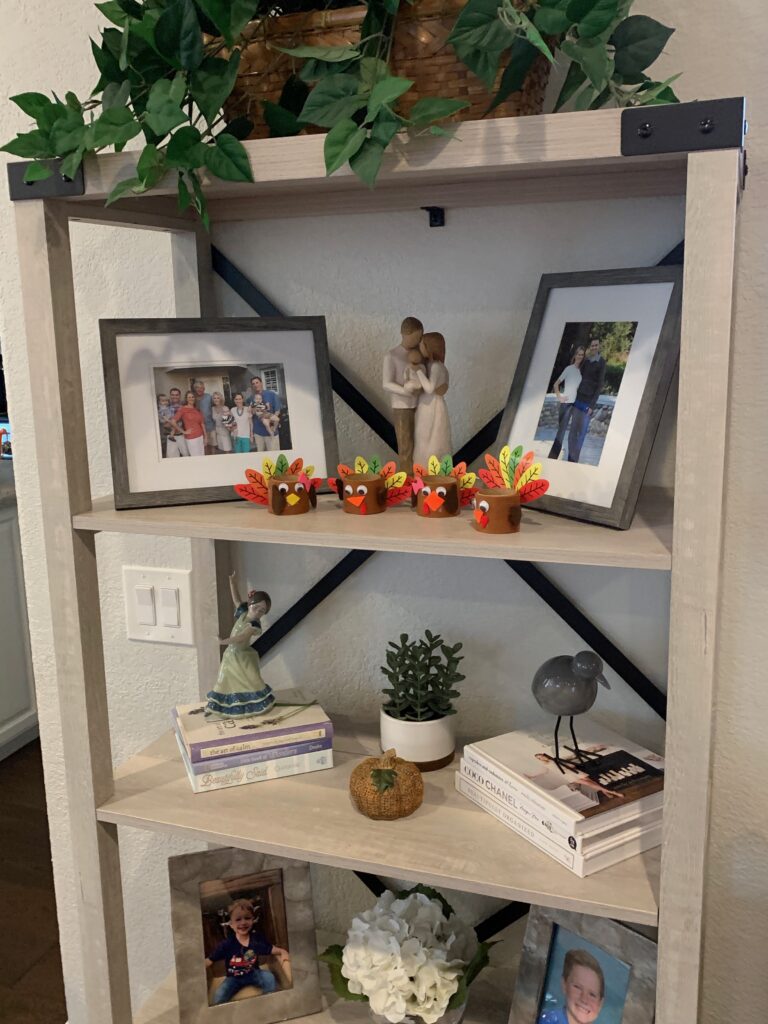 Finally, the kitchen we have a few decorative things: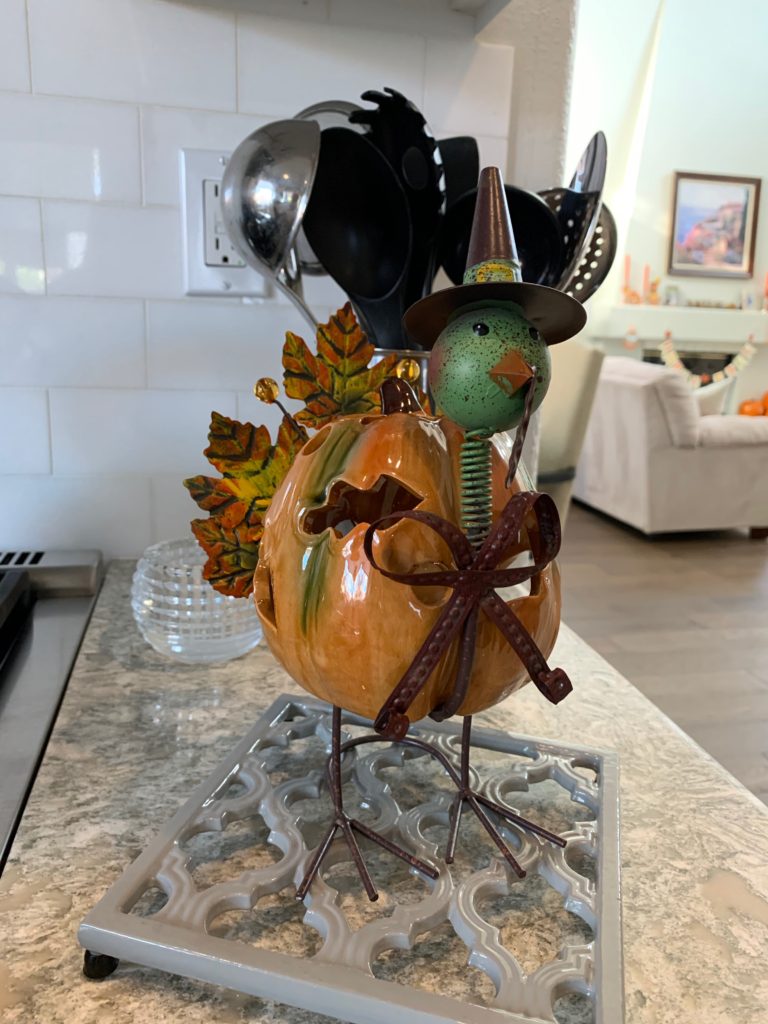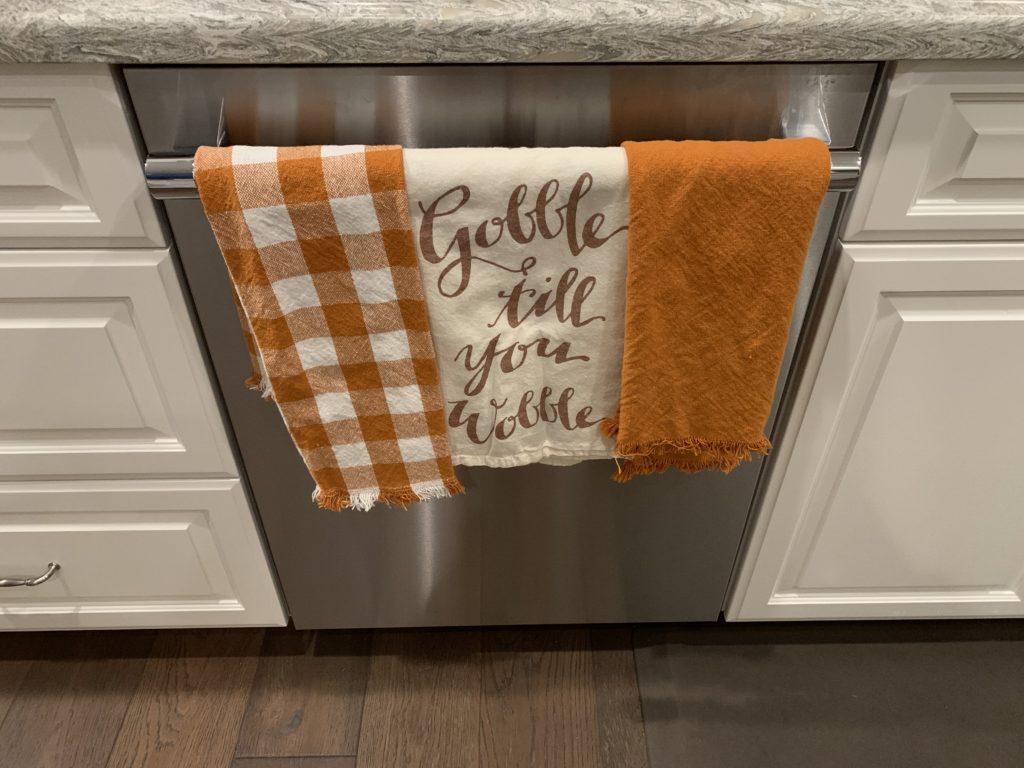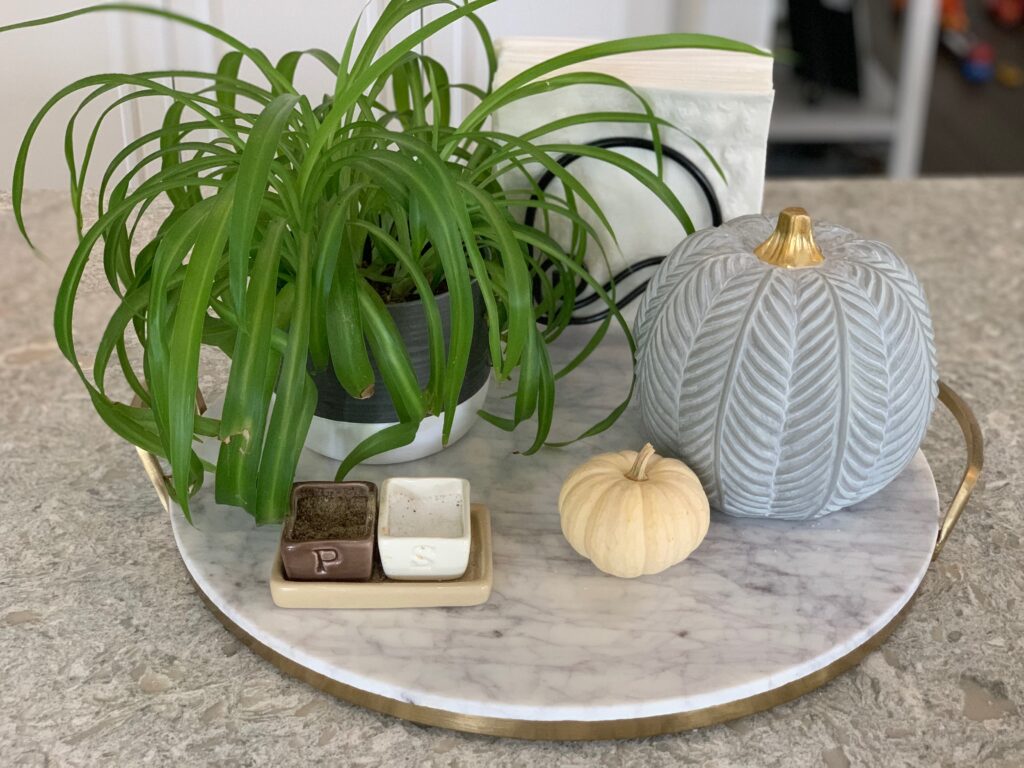 That's a wrap on our Thanksgiving decorations! If you have a favorite Thanksgiving book that your family loves, please let me know in the comment section. Thanks!!