We had a great time on Halloween this year! First of all, Halloween on a Saturday followed by gaining an extra hour of sleep the following morning, YES please! Can we change it permanently to always have Halloween on a Saturday?!?!
If you haven't seen it yet, here is Halloween from 2019.
We went to my brother's neighborhood in Coto de Caza. Their friends put on a block party and made it such a fun evening for the kids and parents!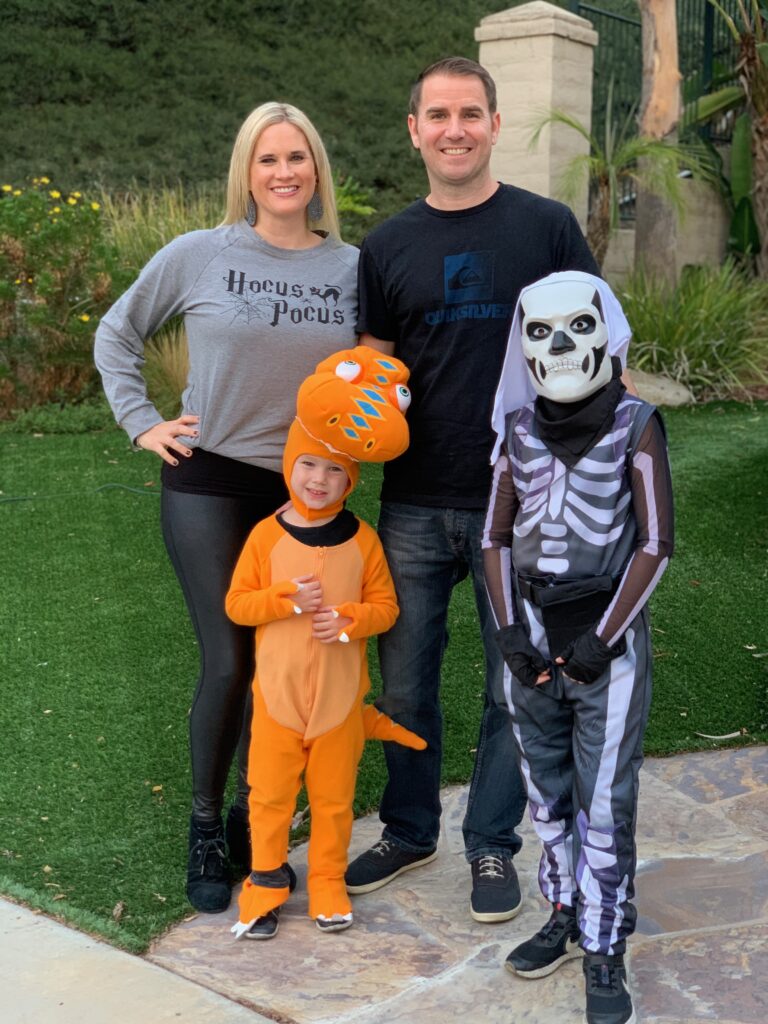 Tyler was a T-Rex from the show Dinosaur Train. Truth be told and kind of a mommy fail…he was this dinosaur two years ago, lol. Right now we try to reuse Luke's old costumes with Tyler. I'd forgotten and the night before Halloween, Jason showed me pics from 2 years ago to prove that he had already been a T-Rex. Well, I didn't have another option and the good news is neither of the boys remembered so it worked, HA! Luke was a Skull Trooper from Fortnite.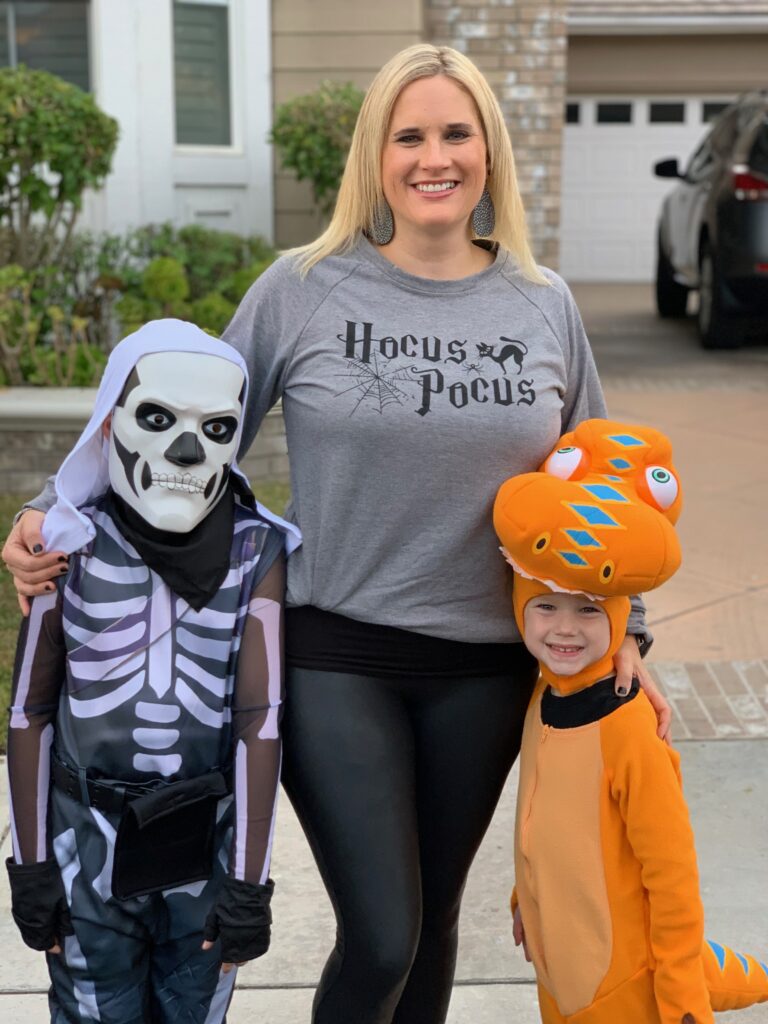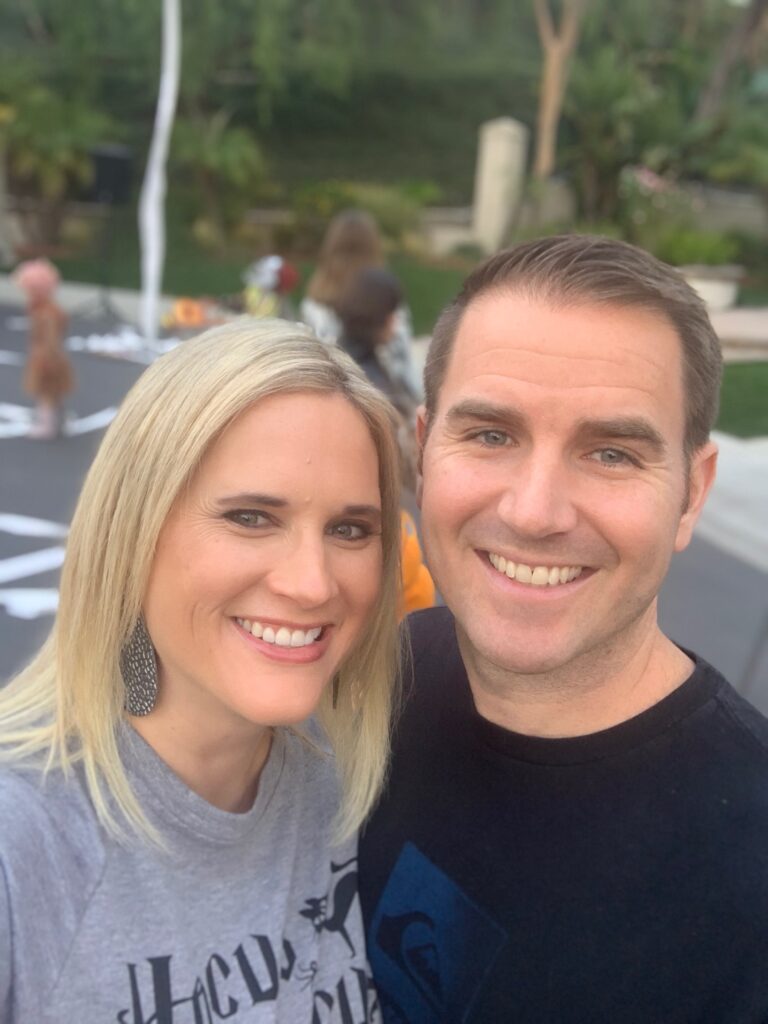 My parents joined in on the fun too!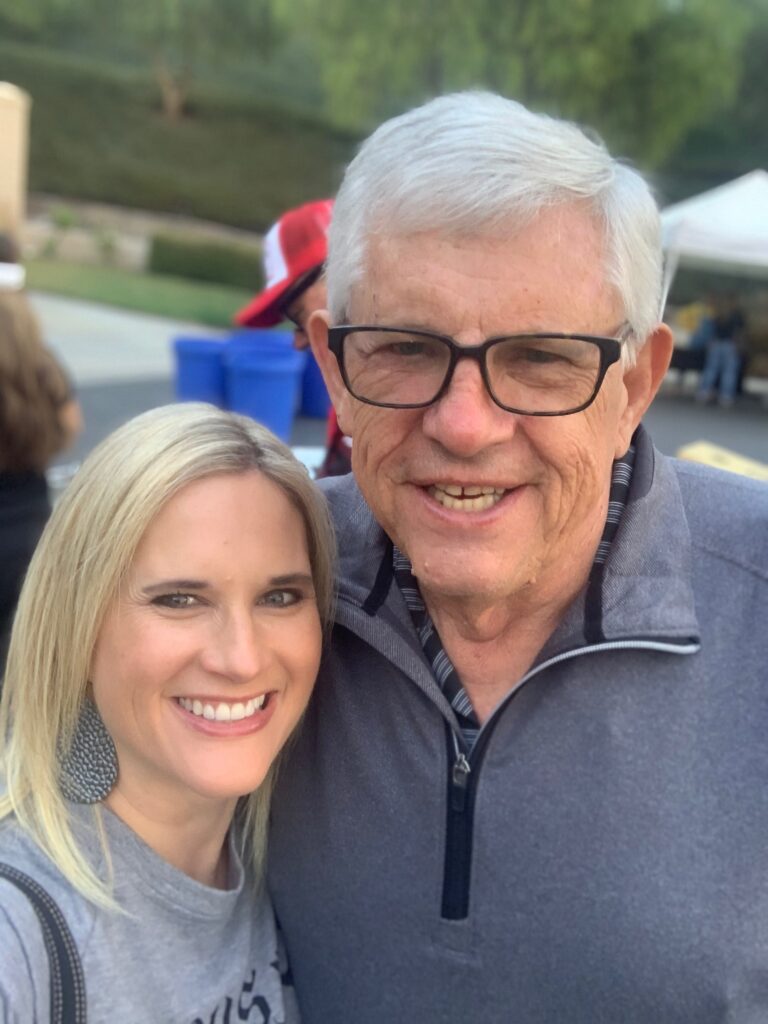 They had a Taco-man there to serve dinner and the tacos were delicious! My brother has a friend that has a hobby of being a DJ and has all the good speakers. We got to enjoy music and the kids loved getting on the loudspeaker, it was funny!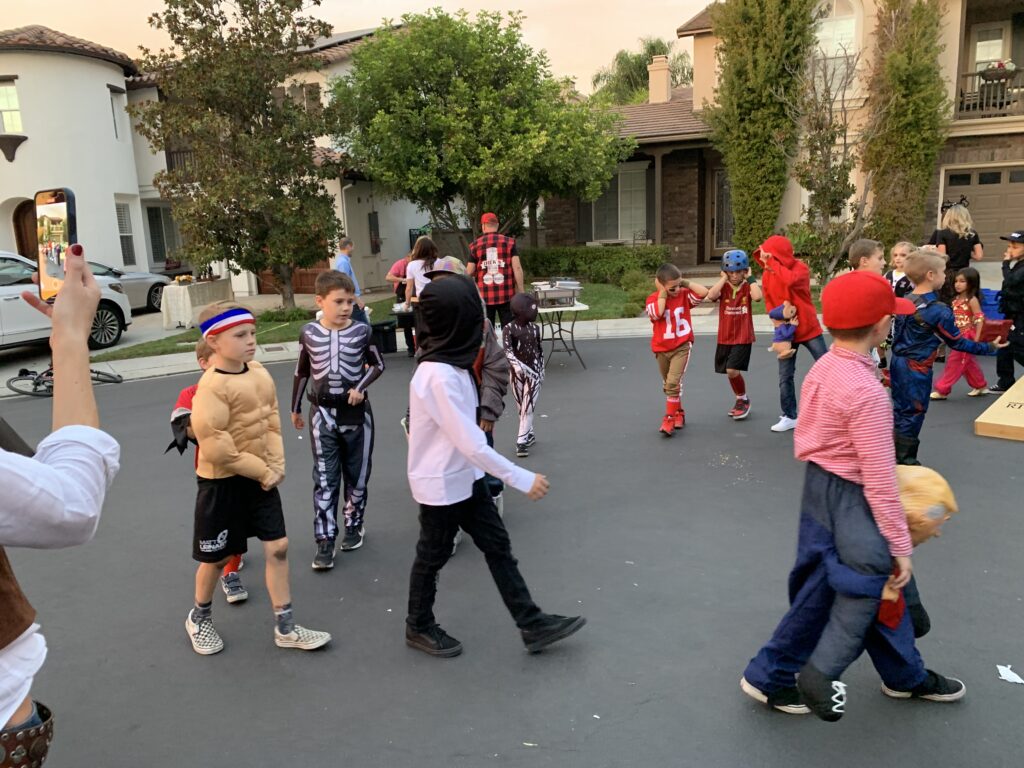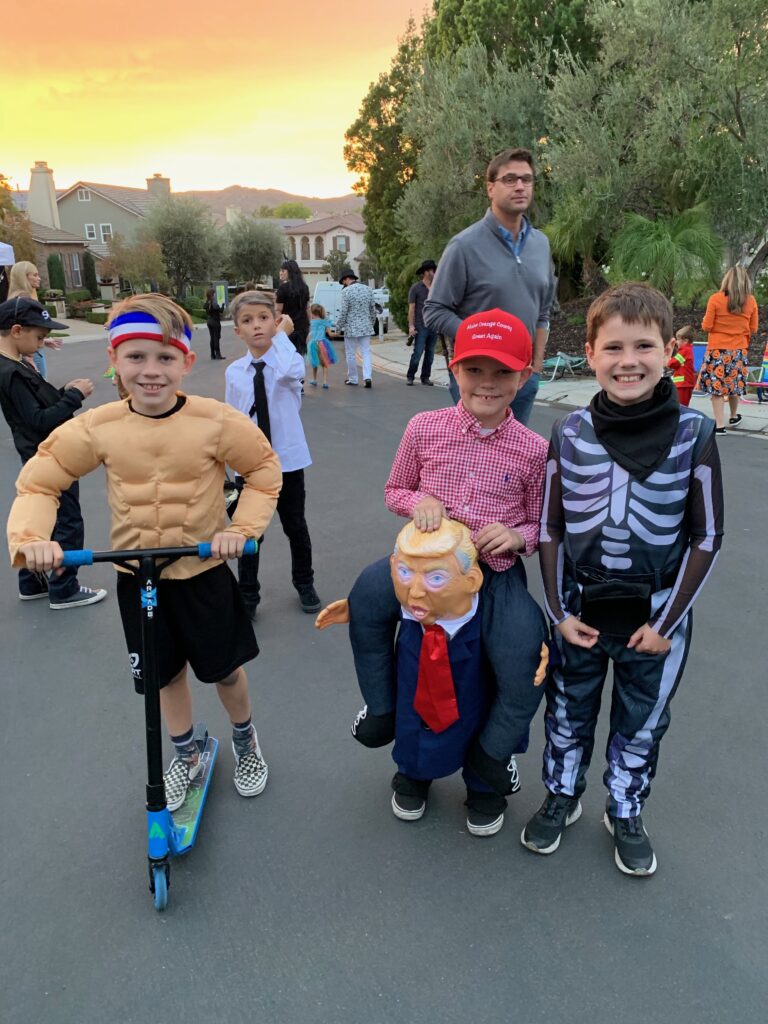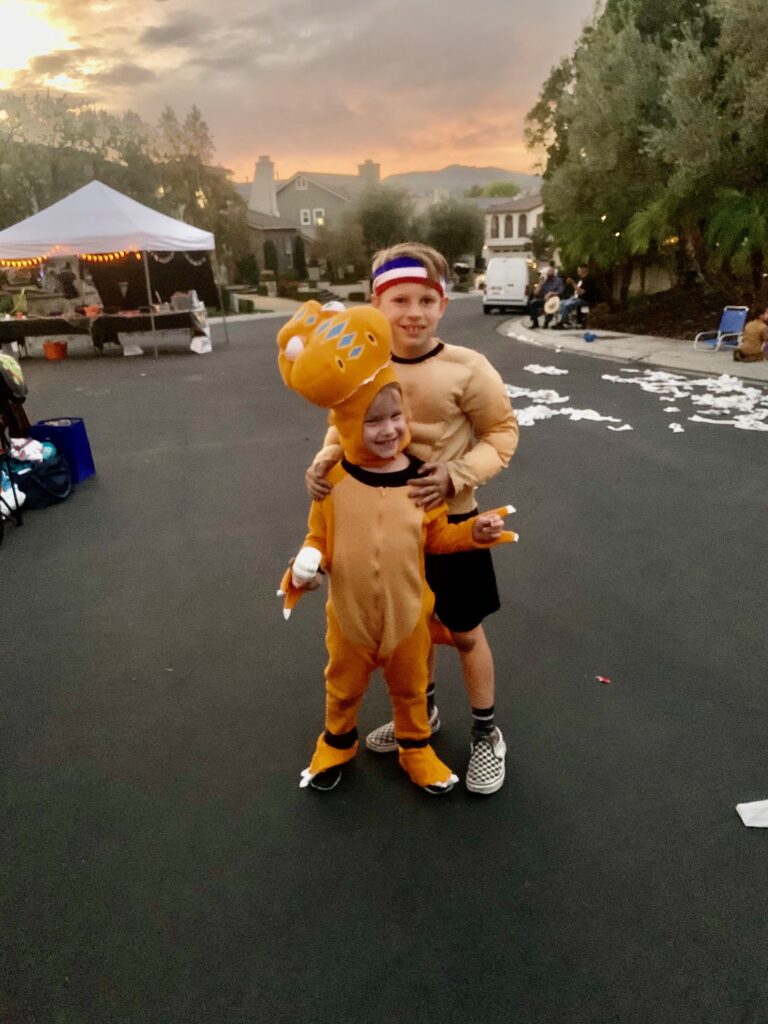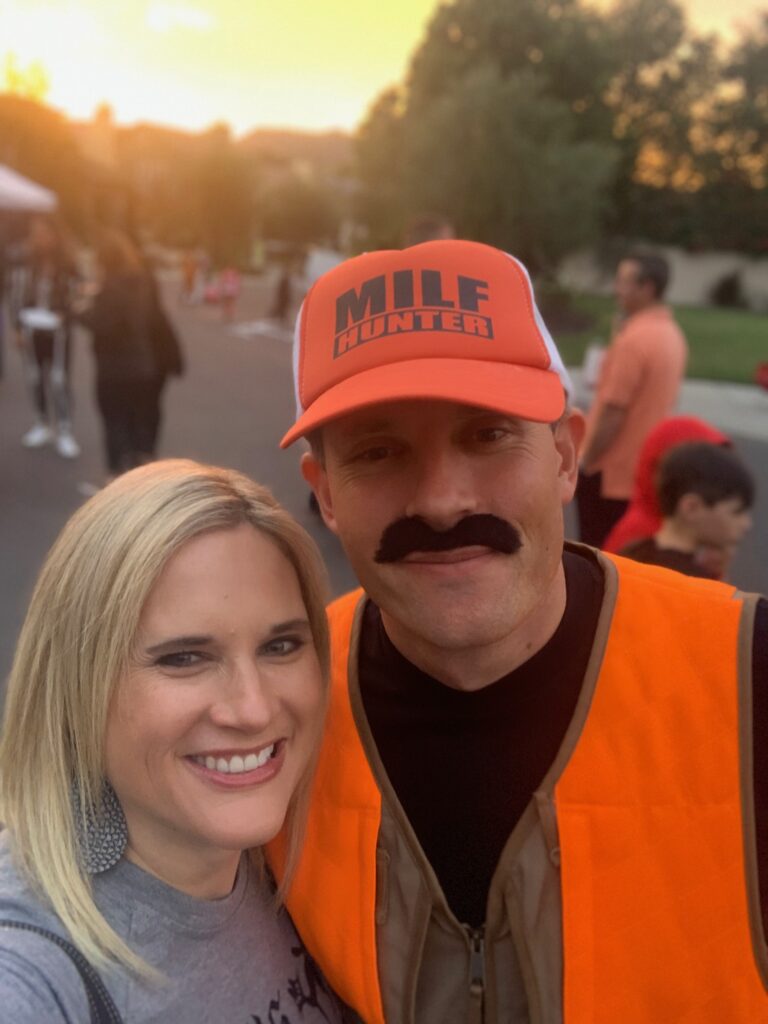 The sunset was unreal! No filter used and it was just beautiful! Then the full moon came out at night, I mean what a perfect night sky for Halloween!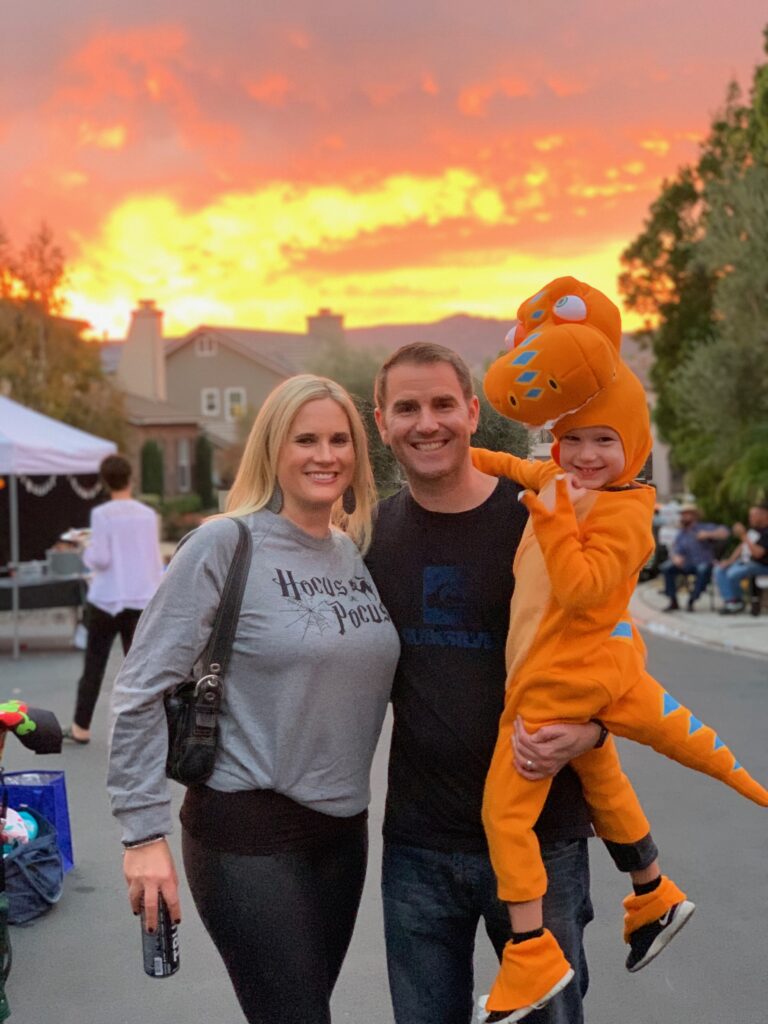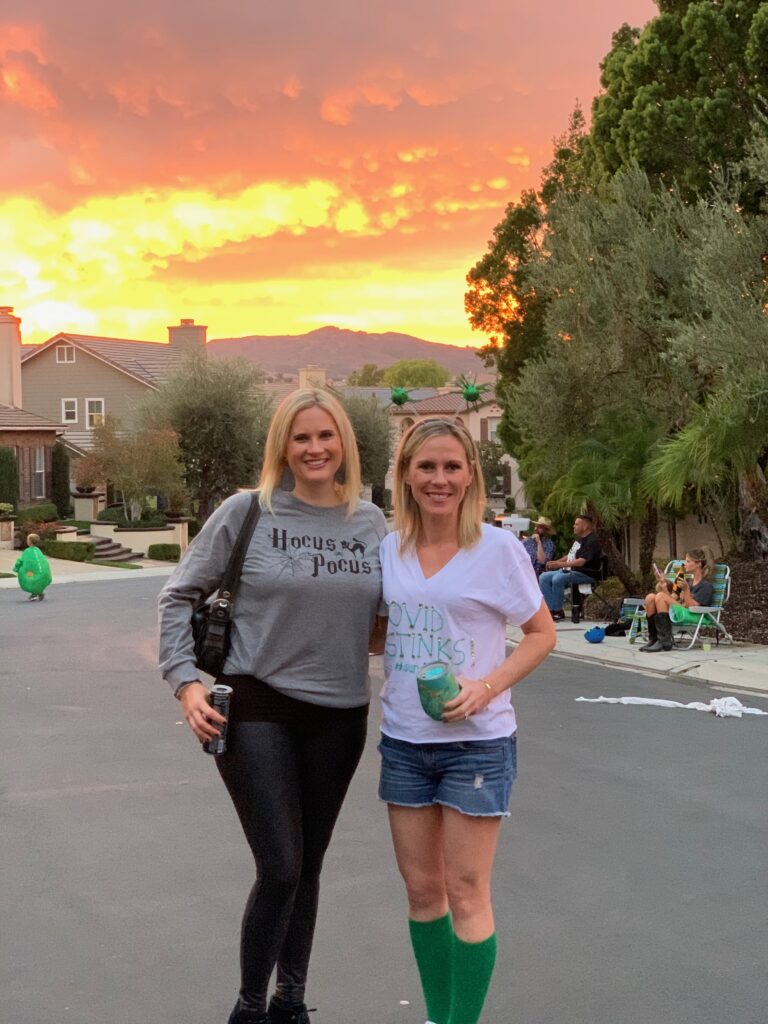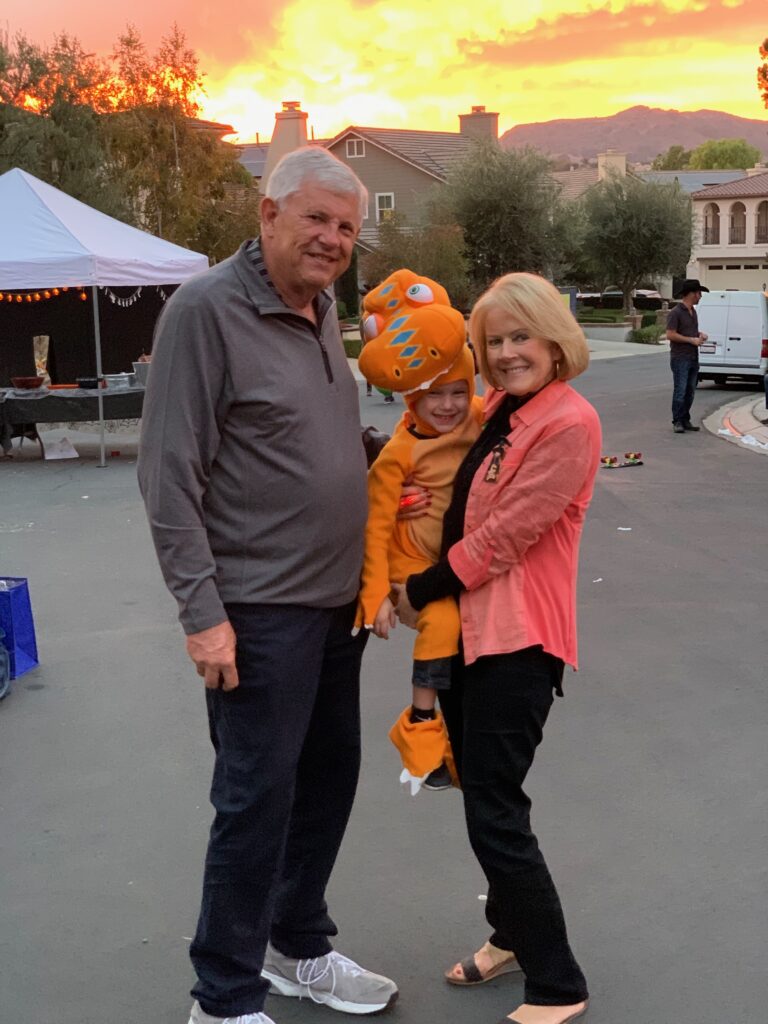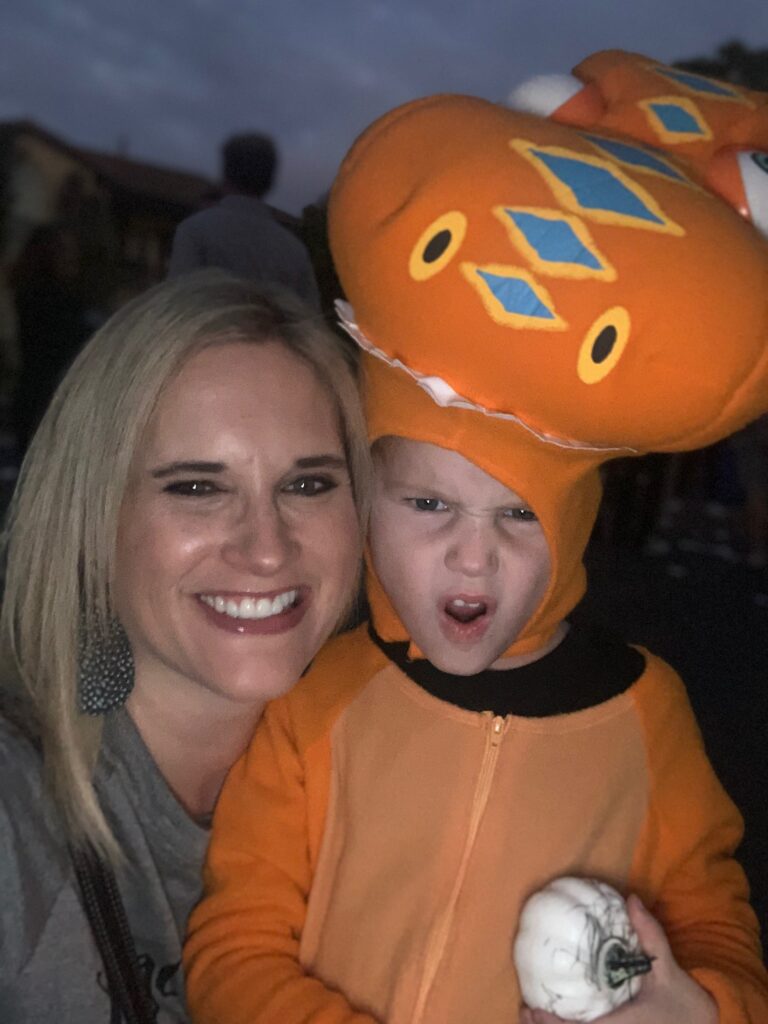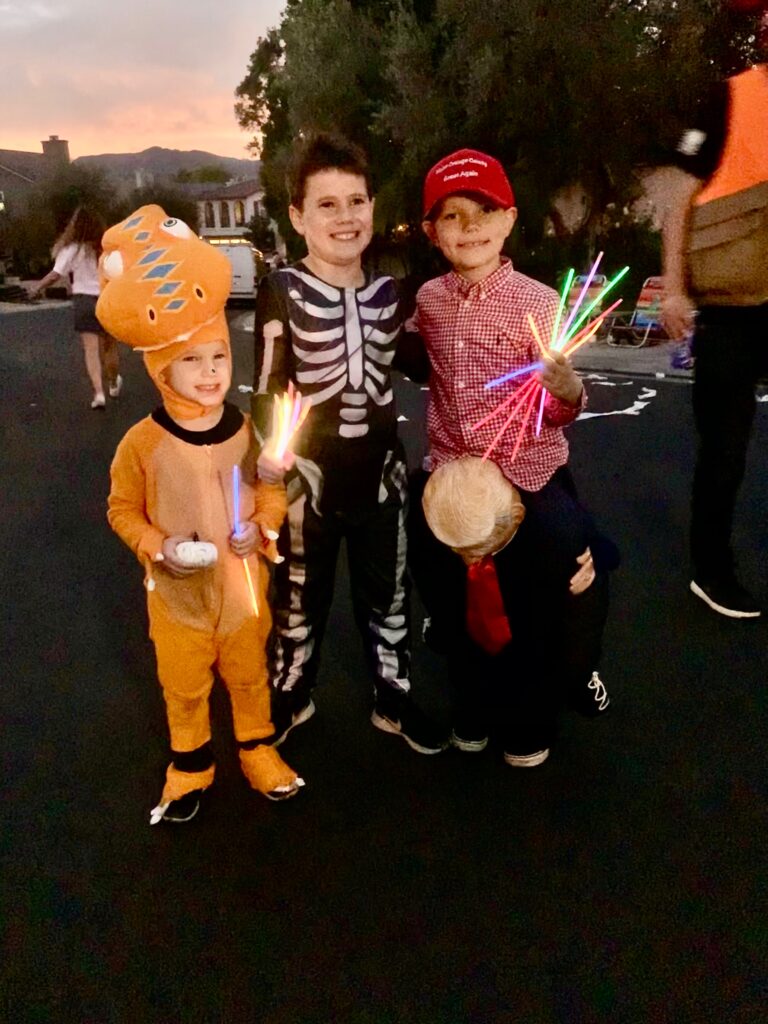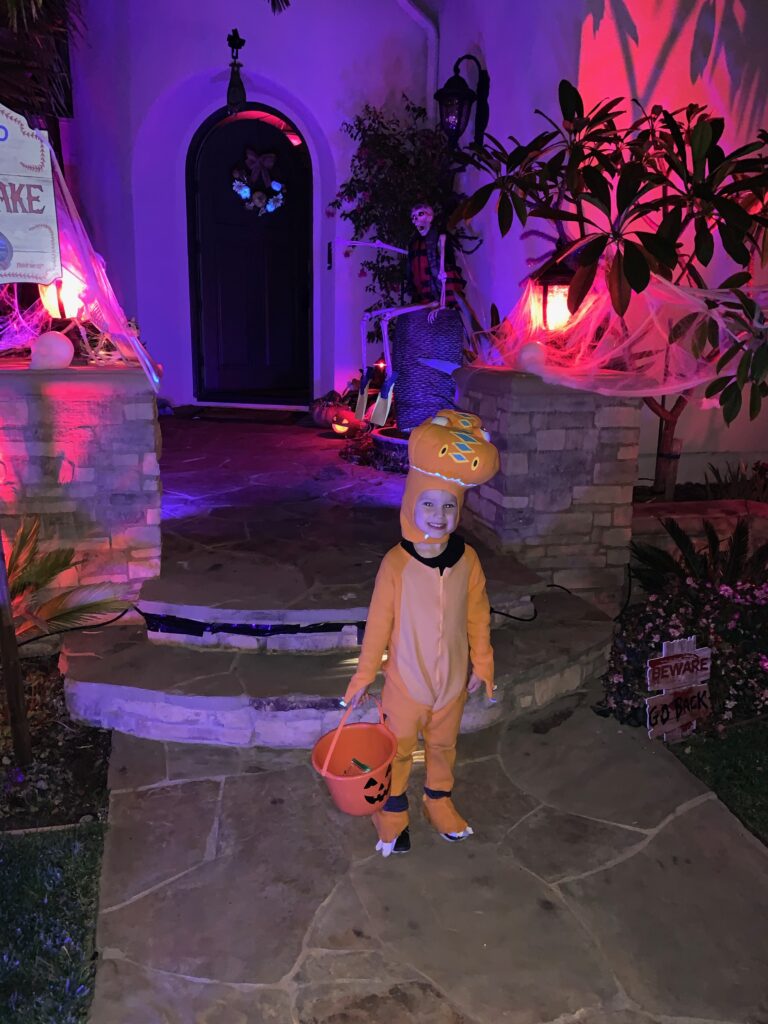 The houses were all decked out and people really got into it and made it fun for our kids. I'm so thankful this holiday wasn't taken from them this year.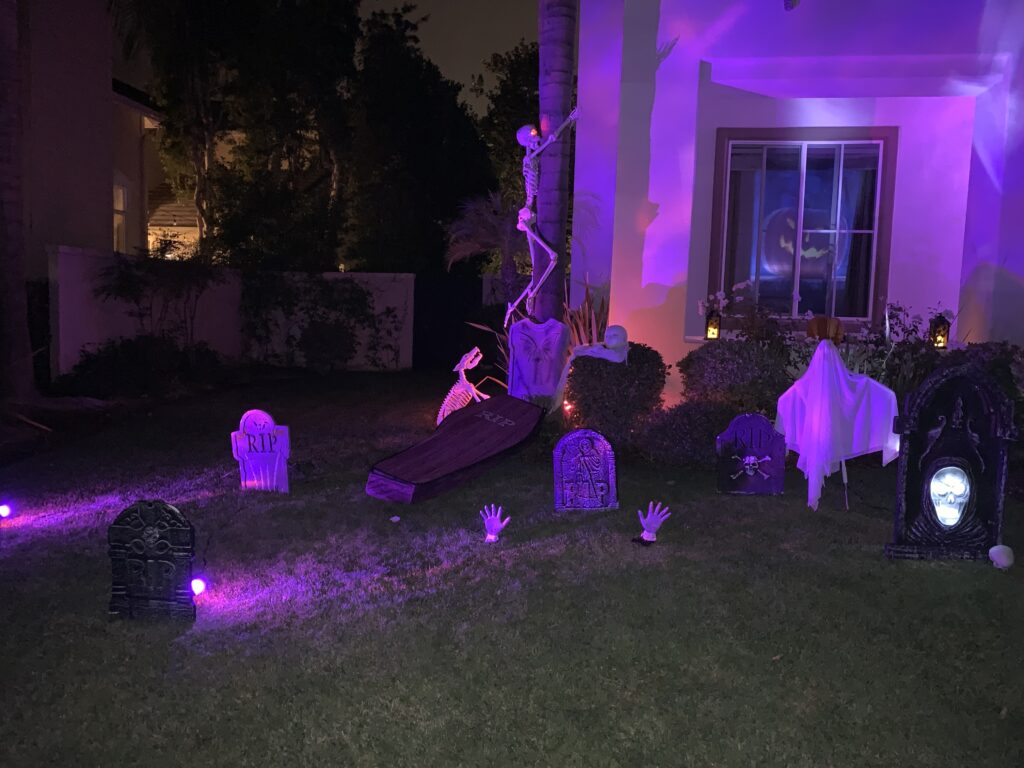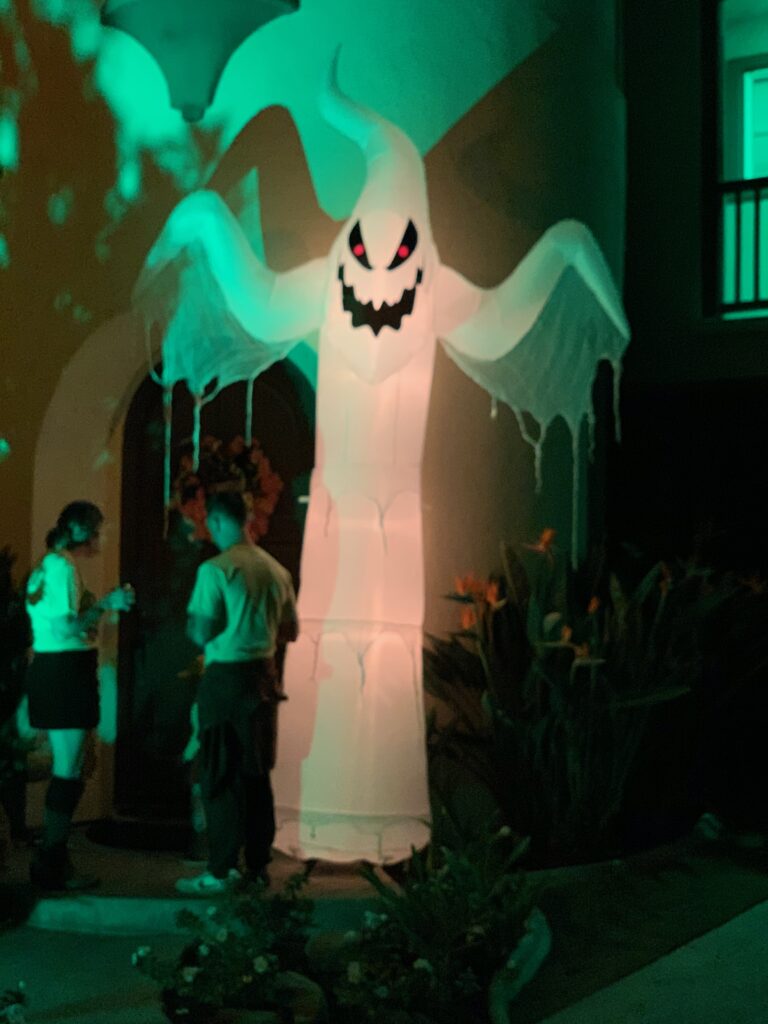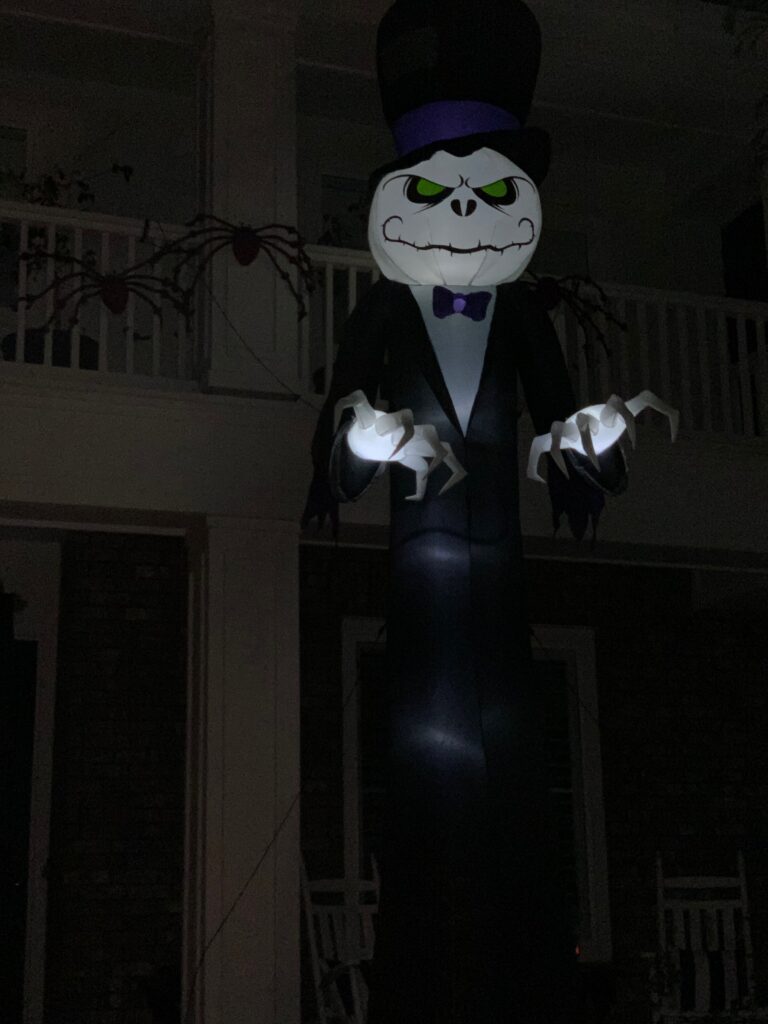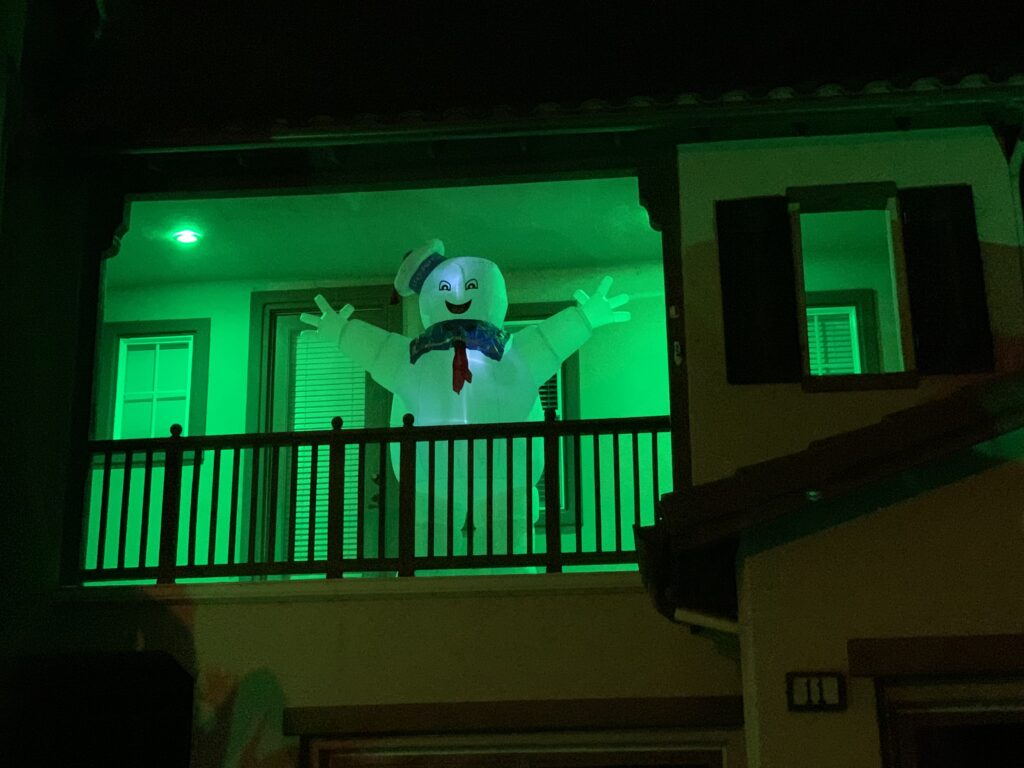 At the end of the night we went home, put on some fun music while the boys sorted their candy loot.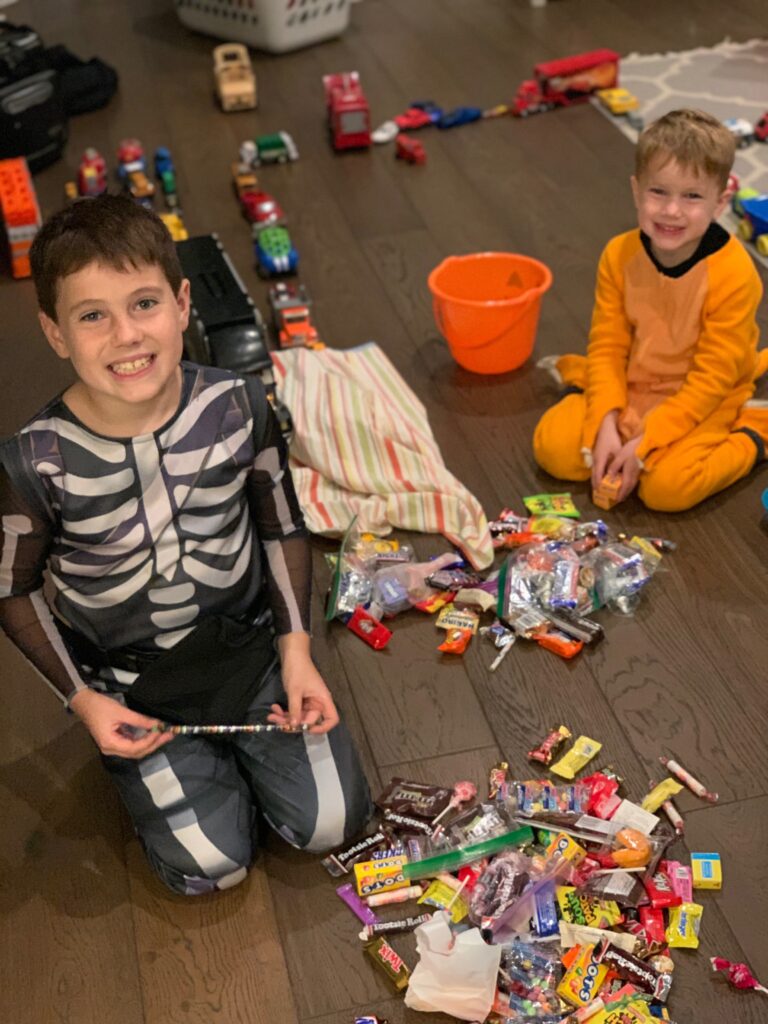 Right before bed, Tyler dumped his candy on himself and he looked so cute and happy from having an awesome Halloween!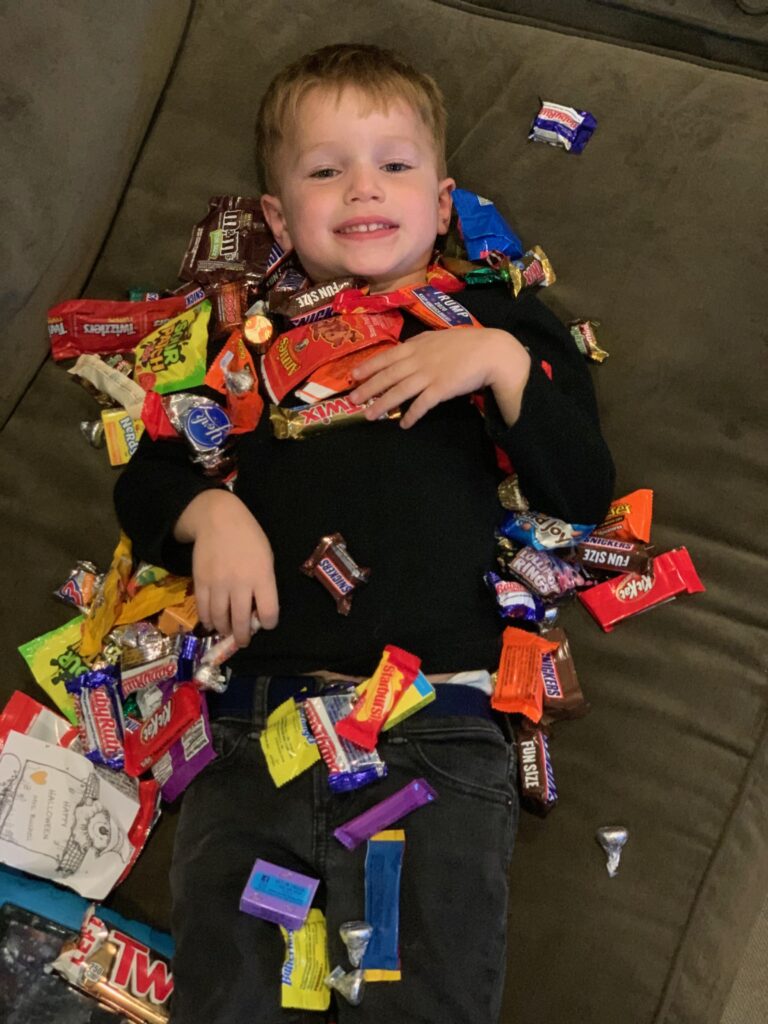 Halloween was a success and we all had a great time! Thank you Coto friends for putting on an awesome block party, you all know how to have and create a fun time!