I feel so lucky that we were able to squeeze in this adults-only Lake Havasu Trip with our best friends, Megan and Cole Stutz! During this time we were supposed to be in Cabo celebrating my big 4-0 with them and with my brother and sister-in-law, Christian and Dana but Covid-19 changed those plans. This "plan B "came into action and it was a great way to have a social distancing vacation. We rented an AIRBNB and were able to either be on the boat or at the house so it was a win-win situation. We towed their boat there and nothing beats being out on a boat in nature. We are very thankful to those that helped watch our boys while we were gone so we could enjoy this vacay!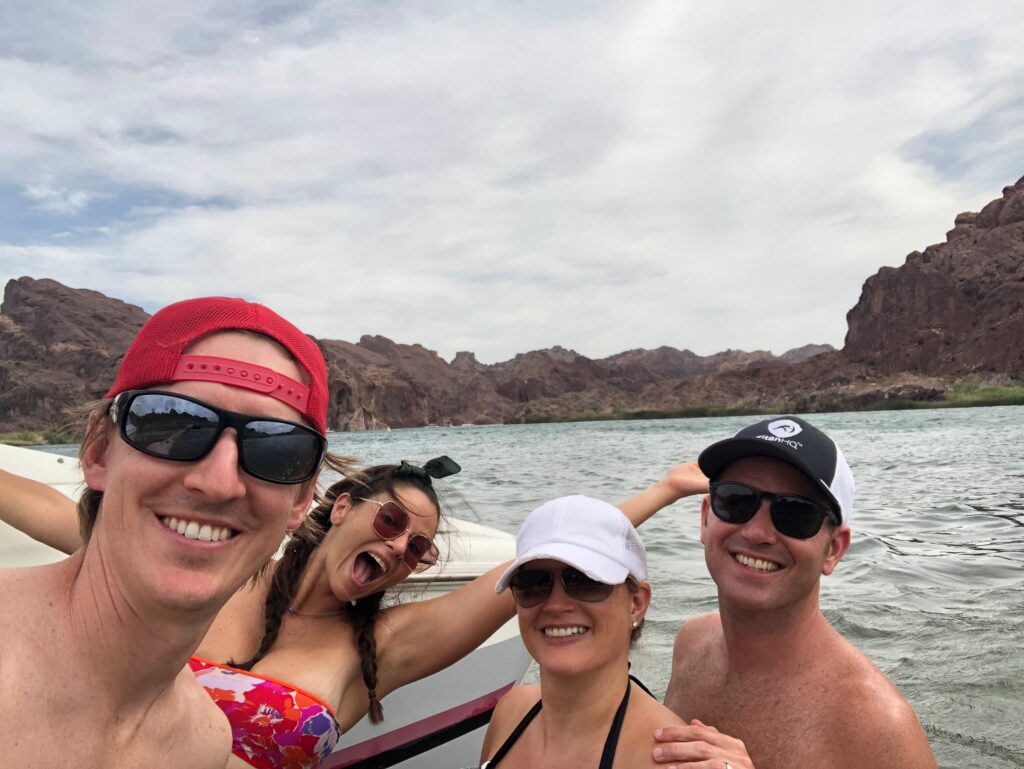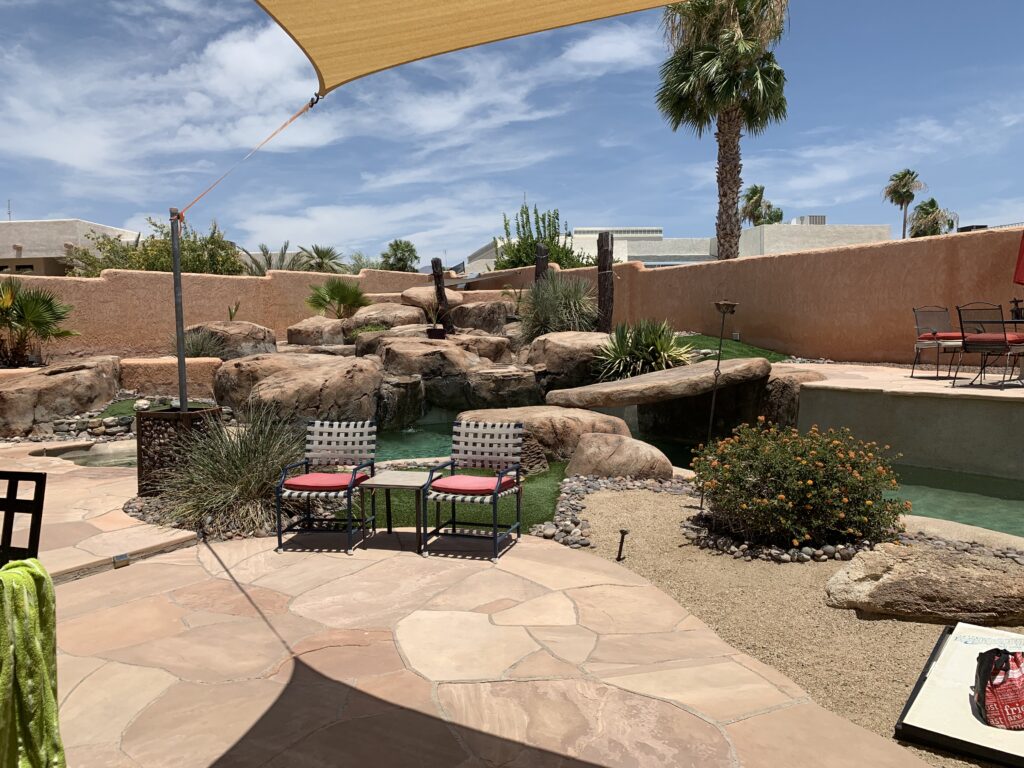 The house had a tropical theme throughout it that made it feel like you were on vacation!
We would get up and have a leisurely morning of making breakfast and packing up the cooler with lunch and snacks to have out on the lake.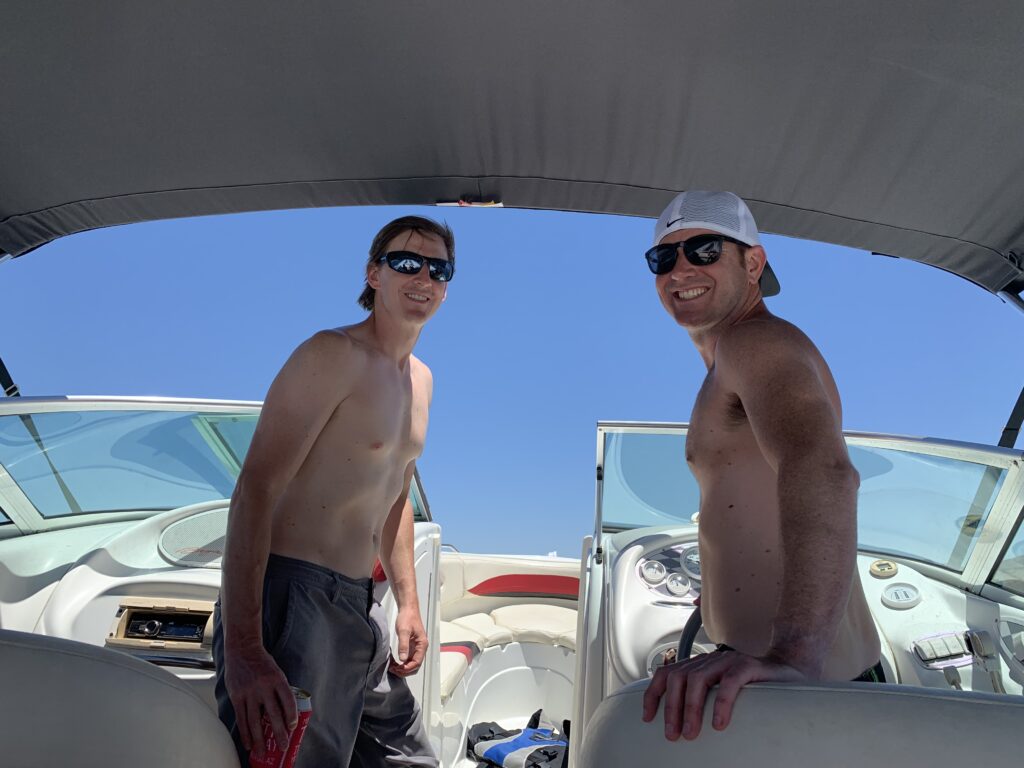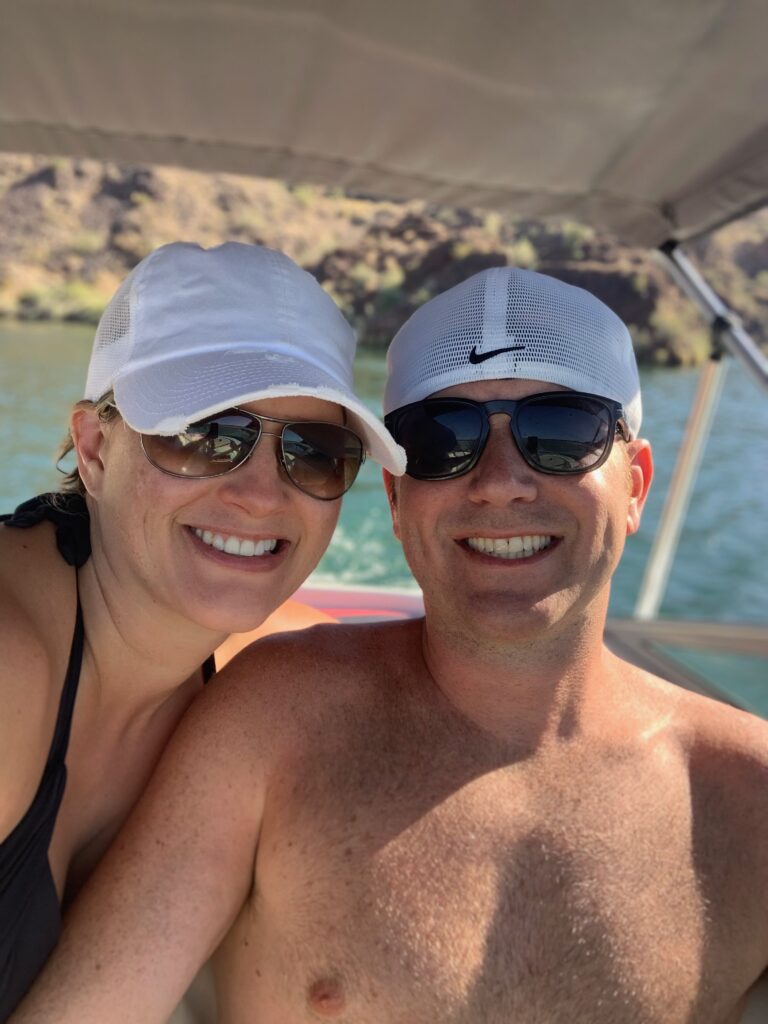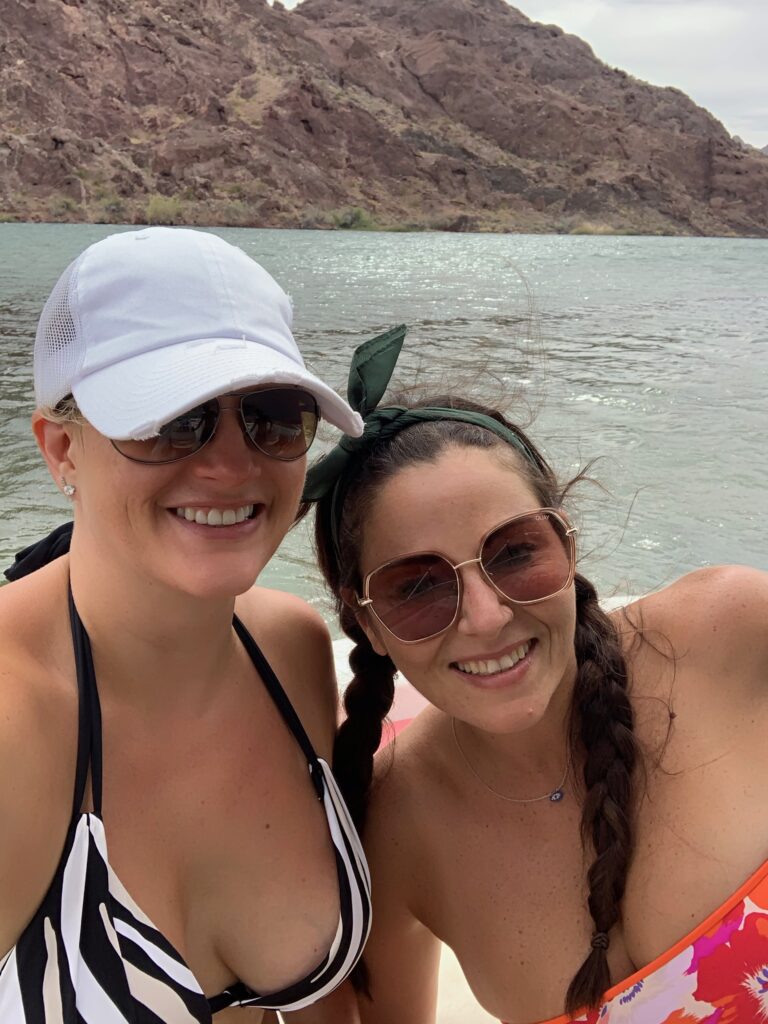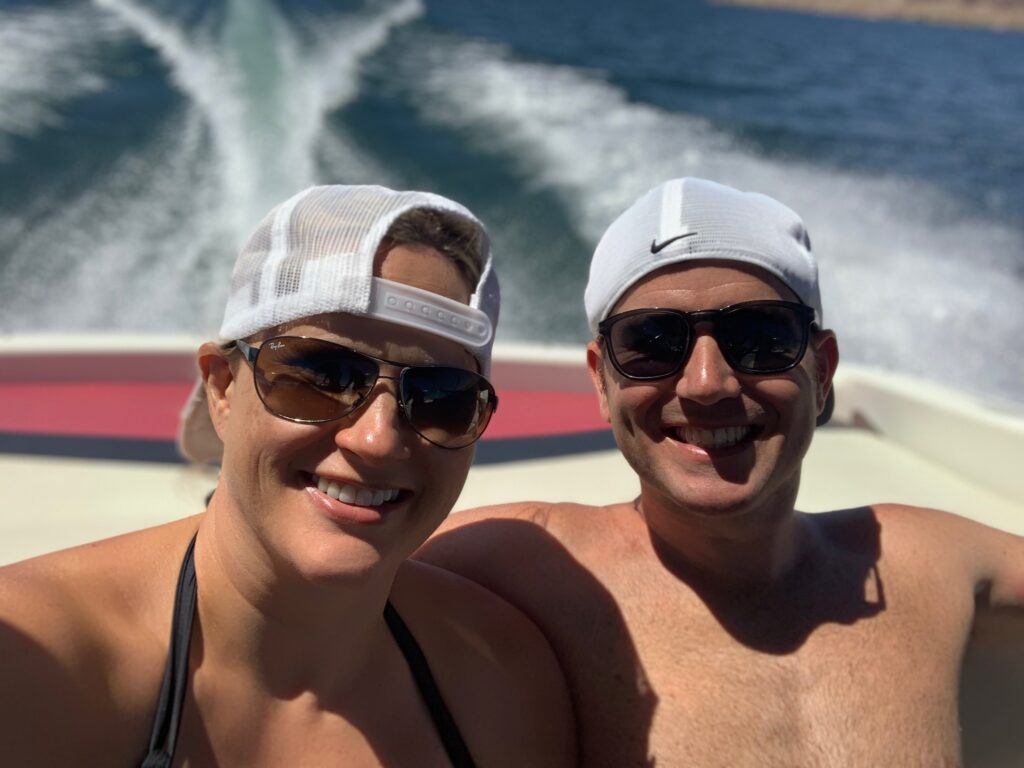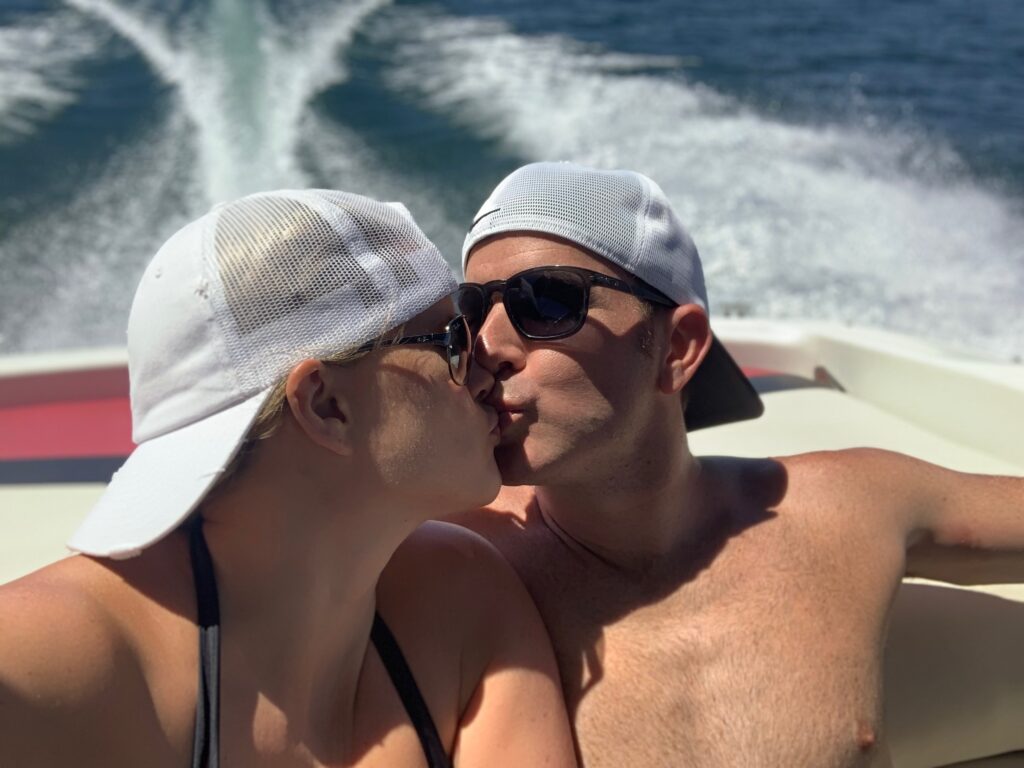 We would find coves to post up in and relax, have lunch and float around in various fun floaties.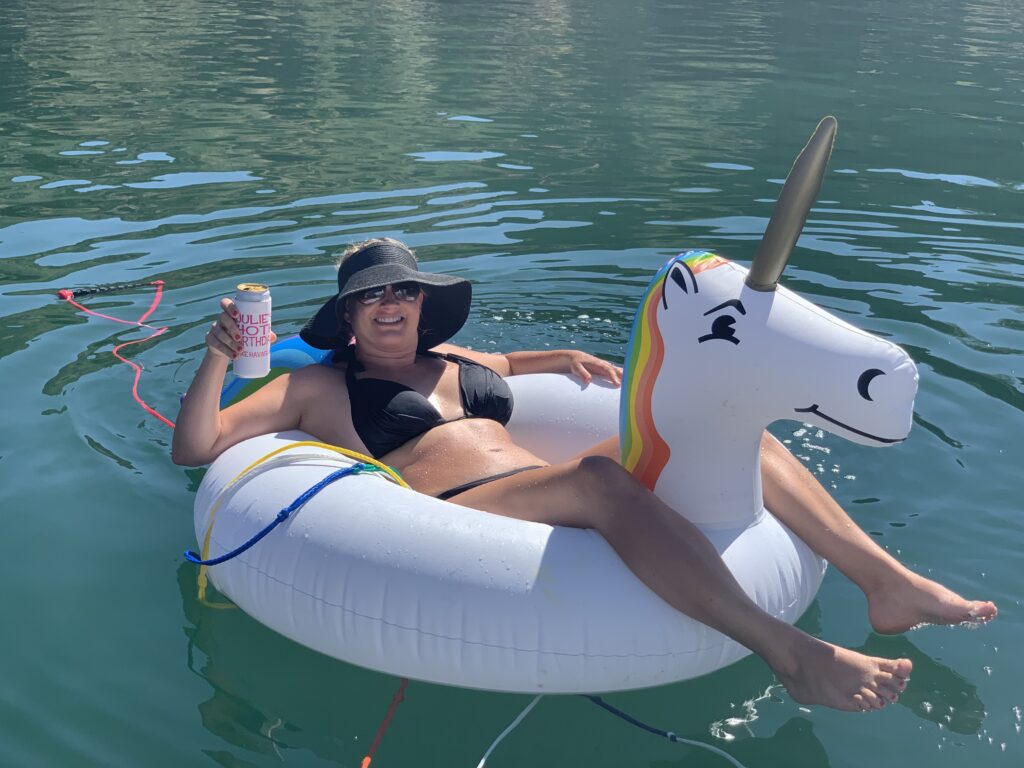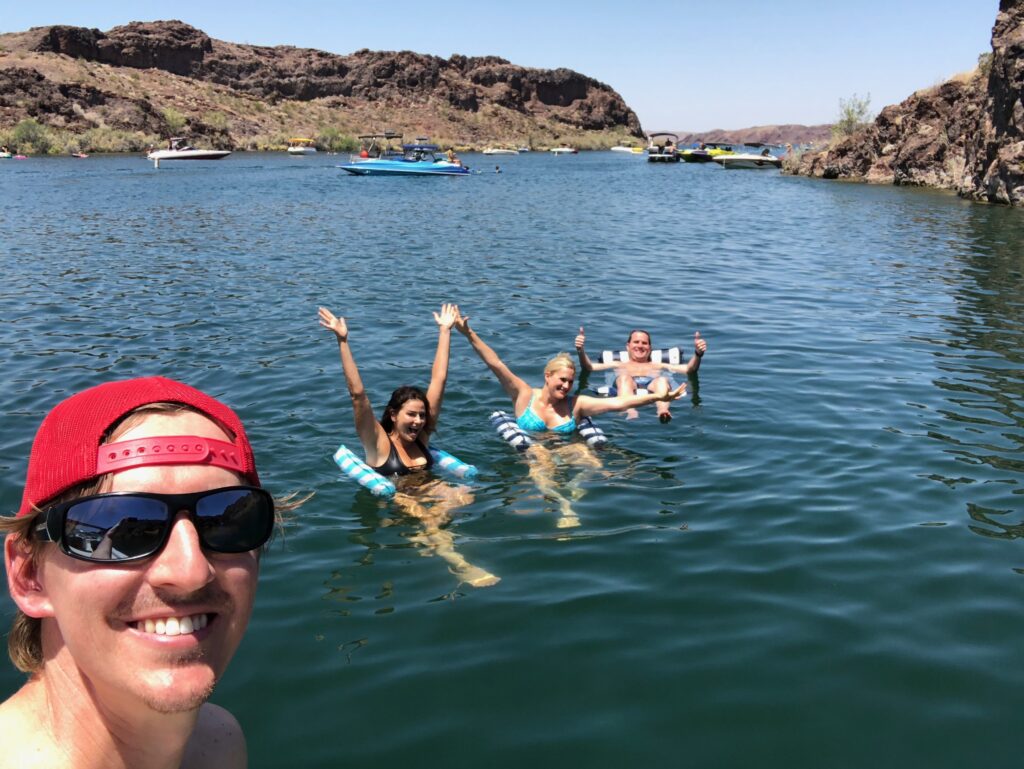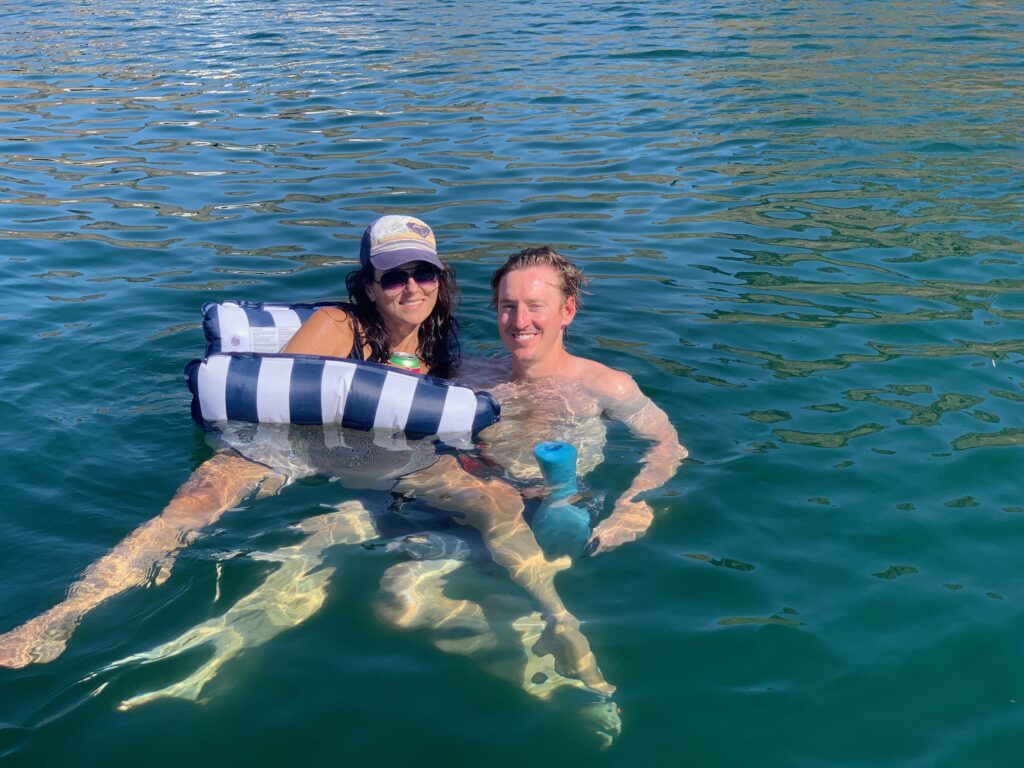 We had a fun time doing water activities. I was the first up to go skiing and the boot on the ski was broken and after a few tries of it my arms gave out and really hurt the rest of the trip. I had high hopes of getting up because I water skied for 20 years. Next time, I'll get up for sure when I have all my strength and start with working ski's, lol
It was so awesome to watch Jason get up for his first time ever, he was so determined and I'm SO proud of him!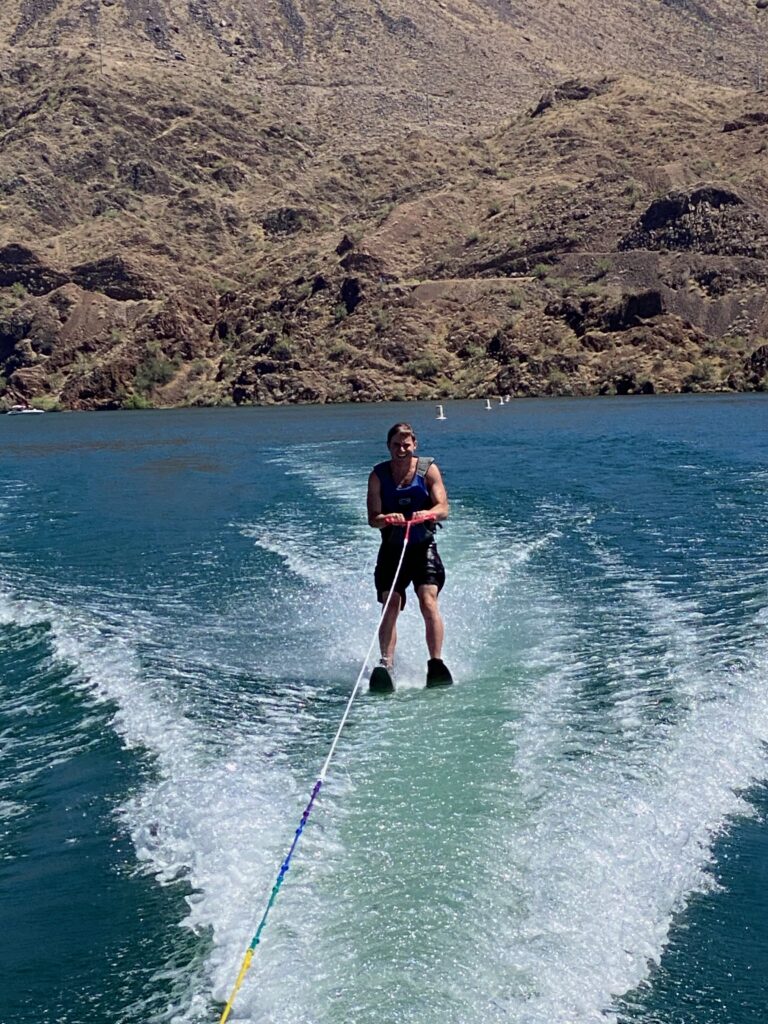 Megan did an awesome job skiing too!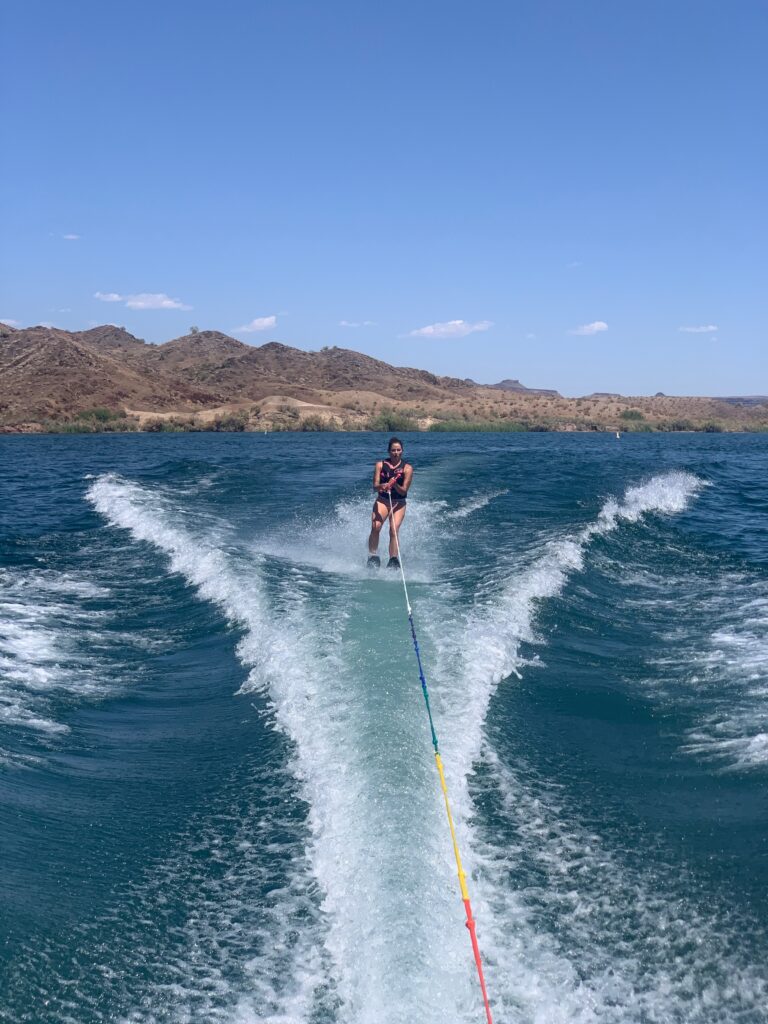 At night we would go back and relax in the house pool and spa and prepare dinner. We had taco night, pizza night, and BBQ chicken & veggies with pasta salad. We would play different games like Cards of Humanity and crack up at ourselves.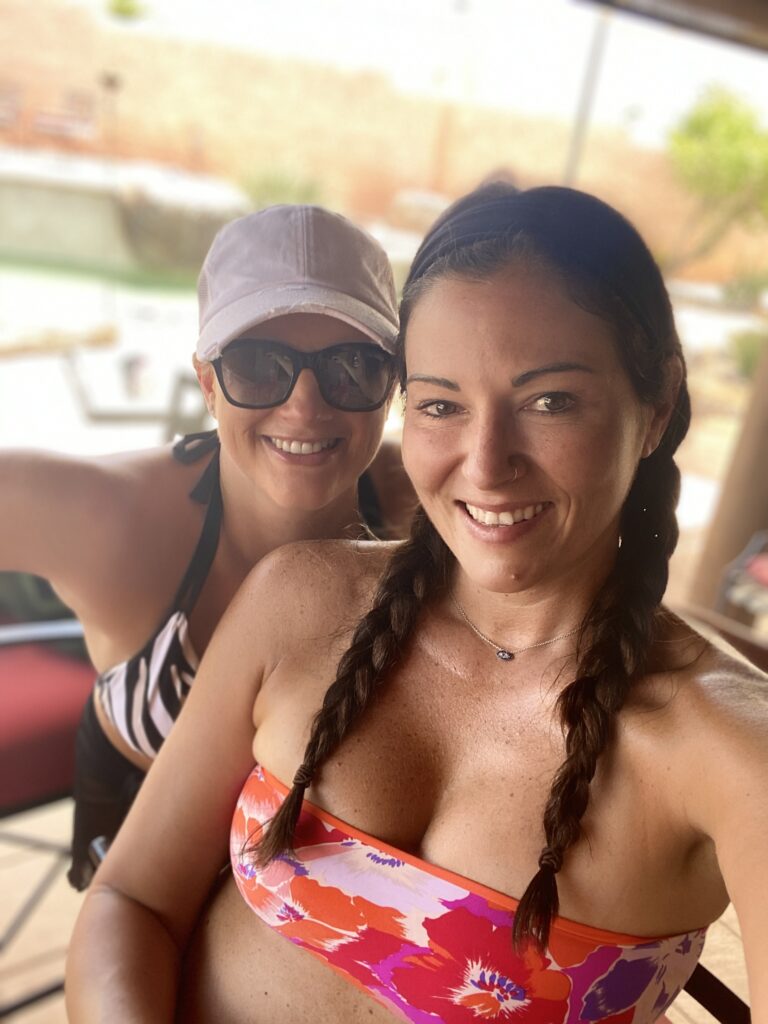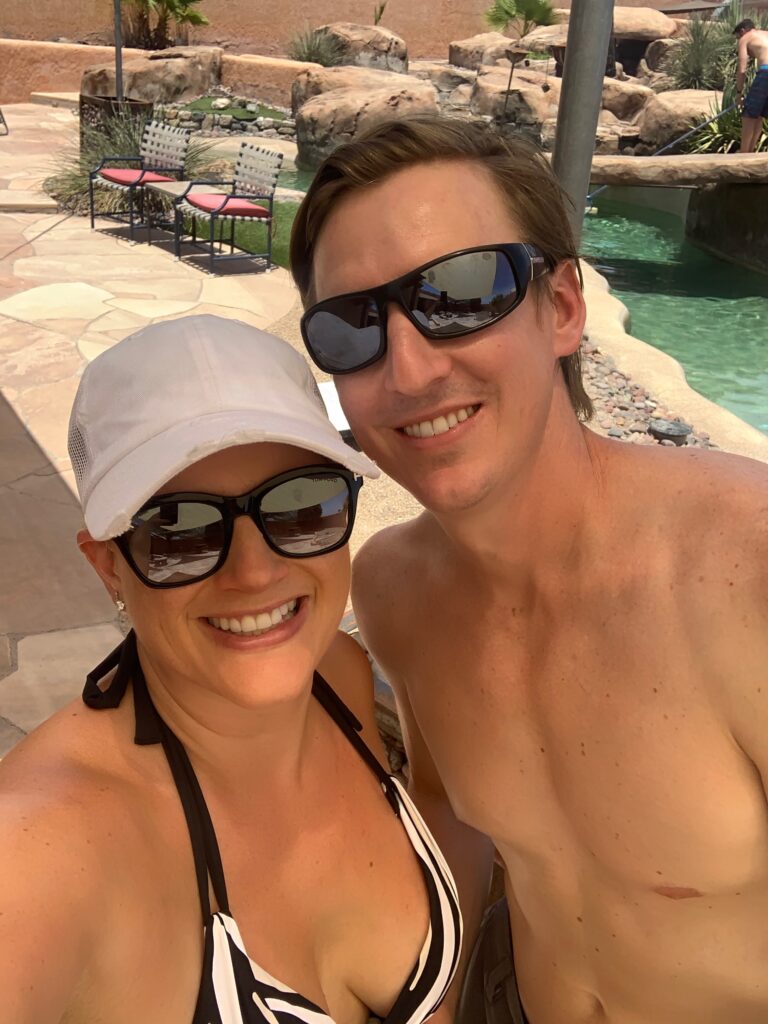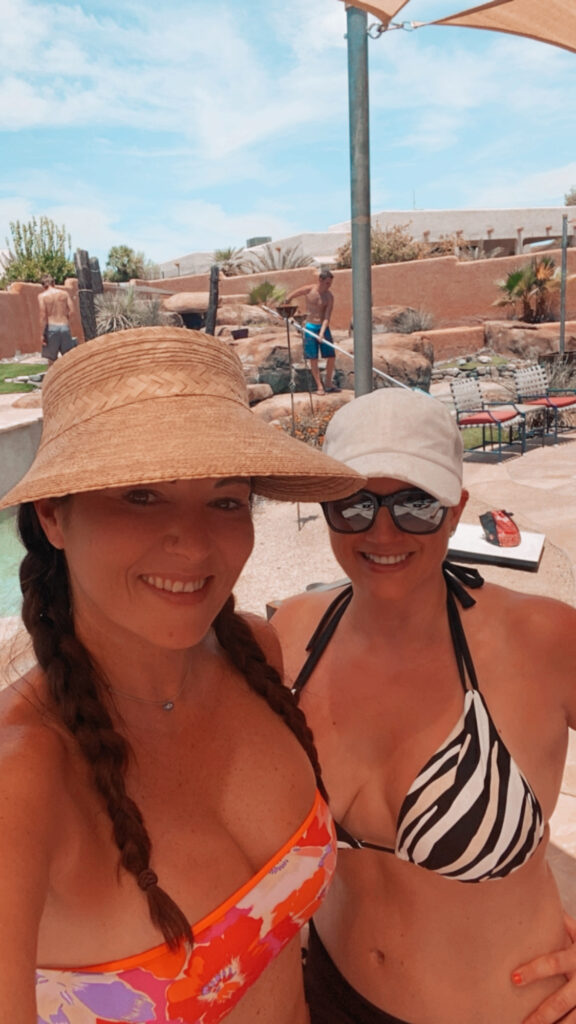 Megan would braid my hair in the morning so it would stay in place out on the boat.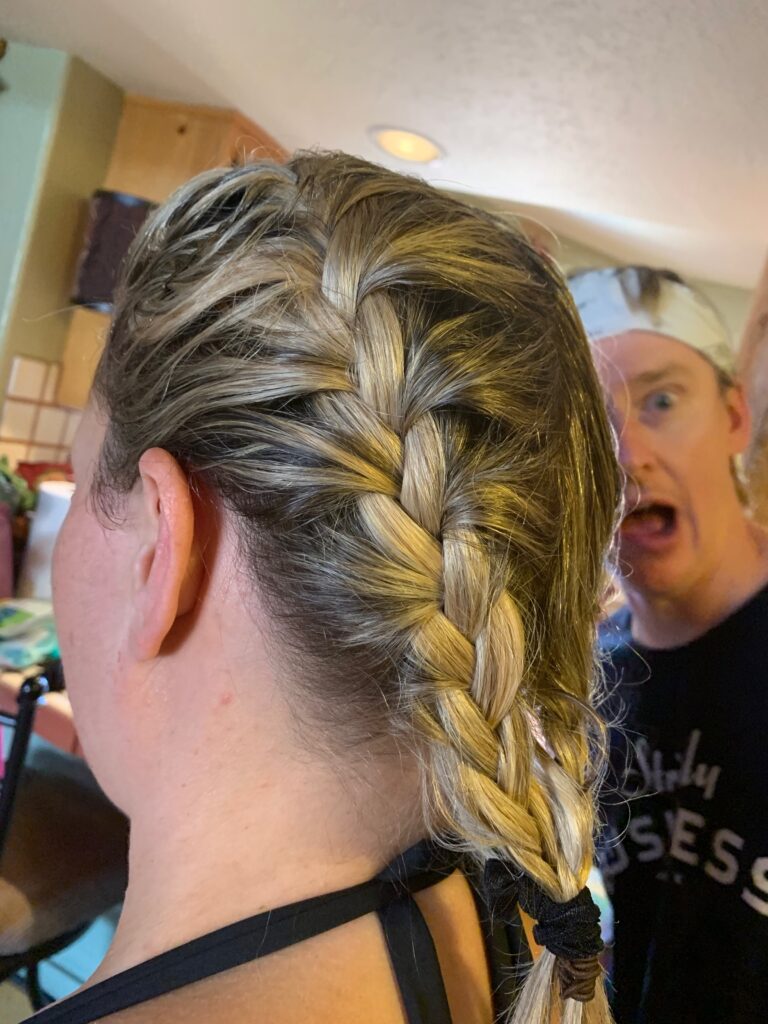 Each day we would travel a different part of the lake and it was beautiful!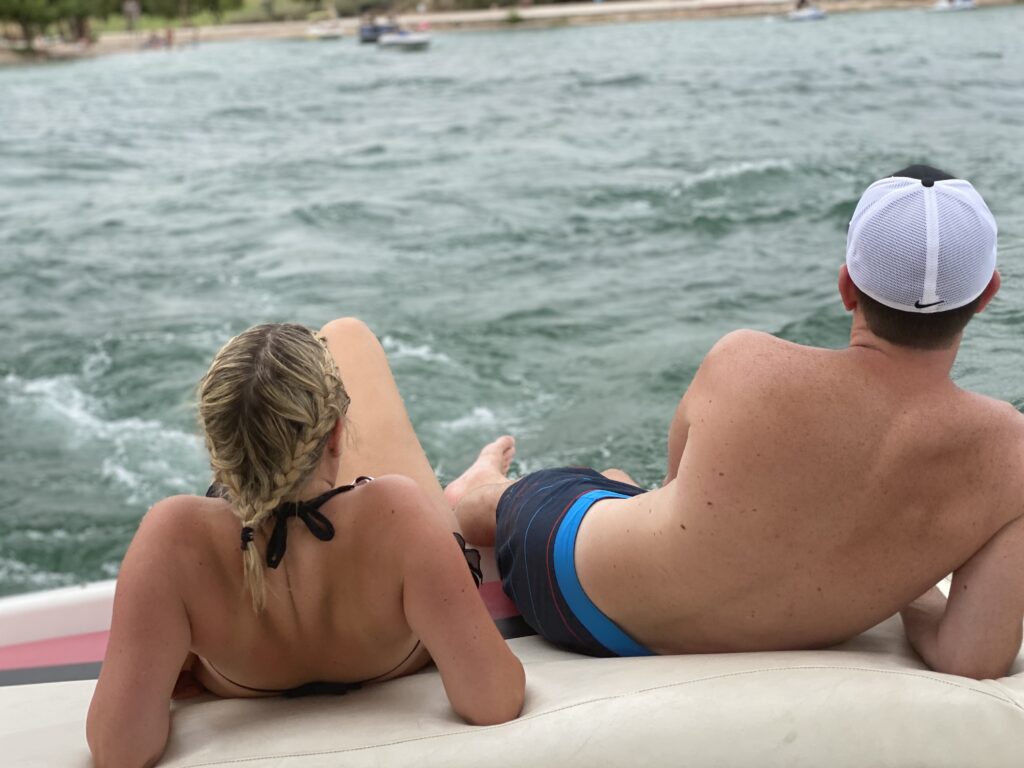 We went tubing of the back of the boat and its just as fun as I remember!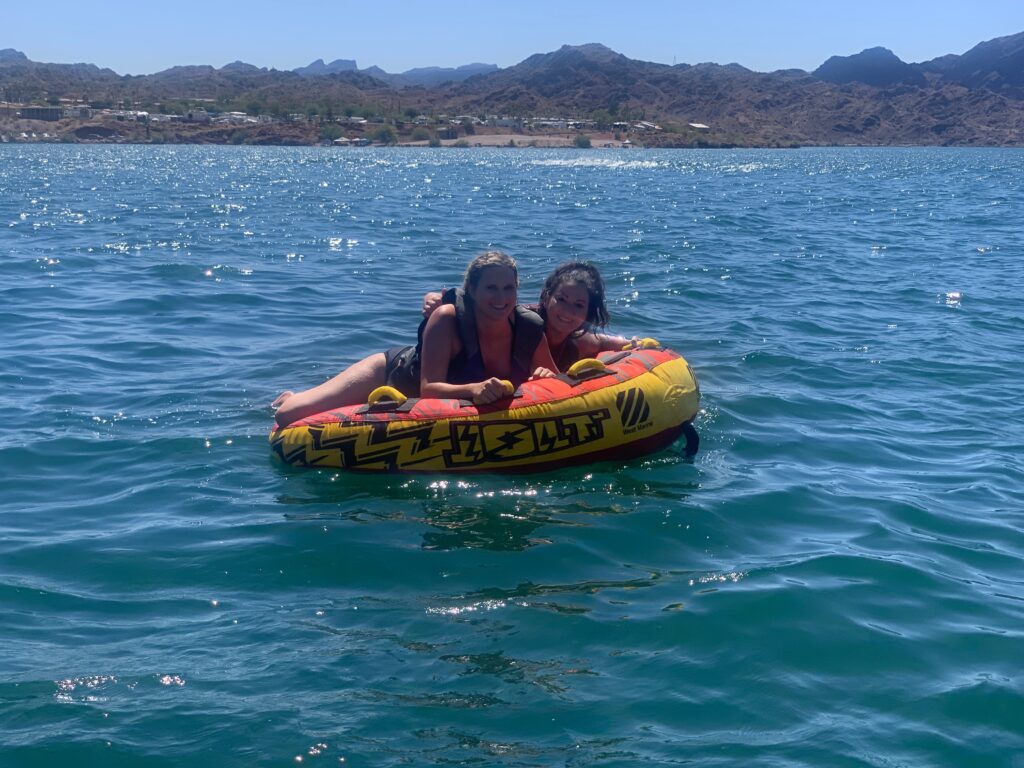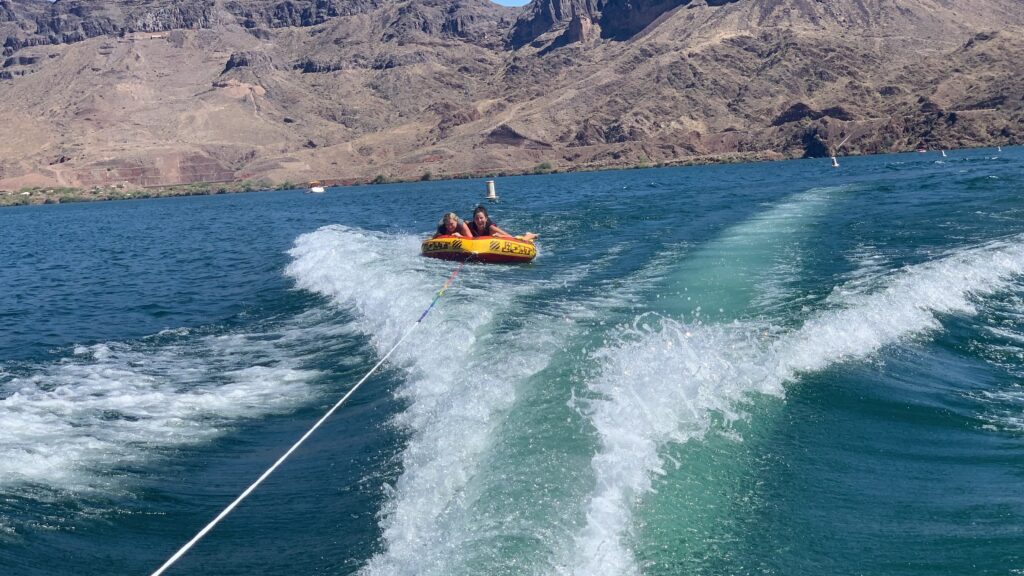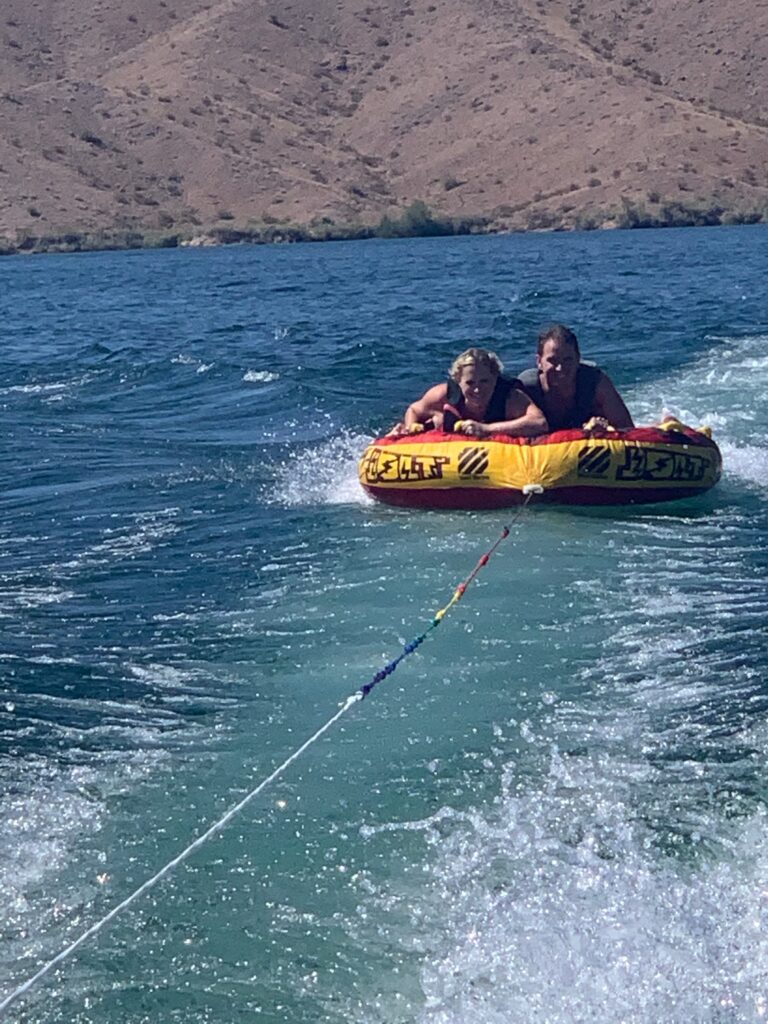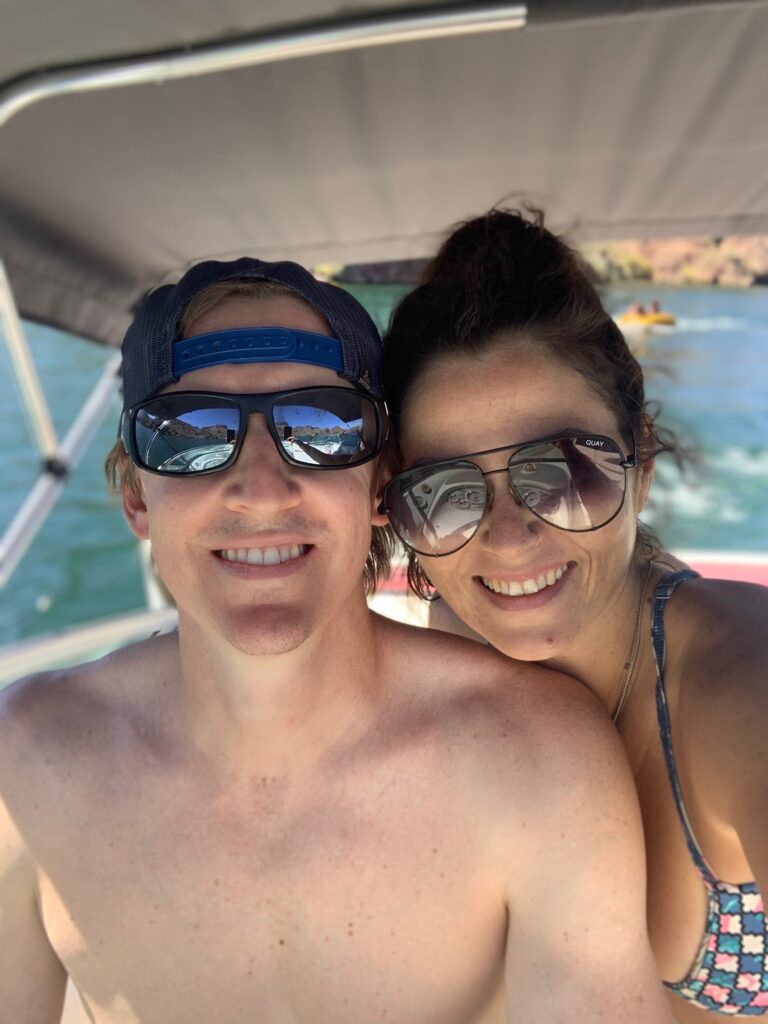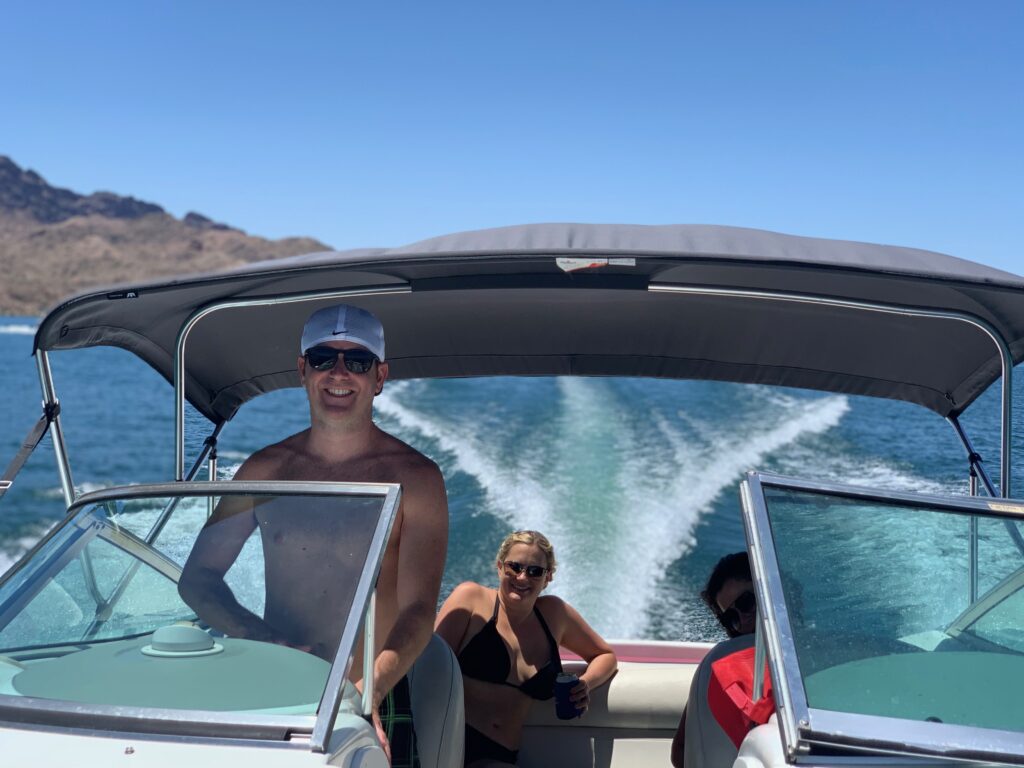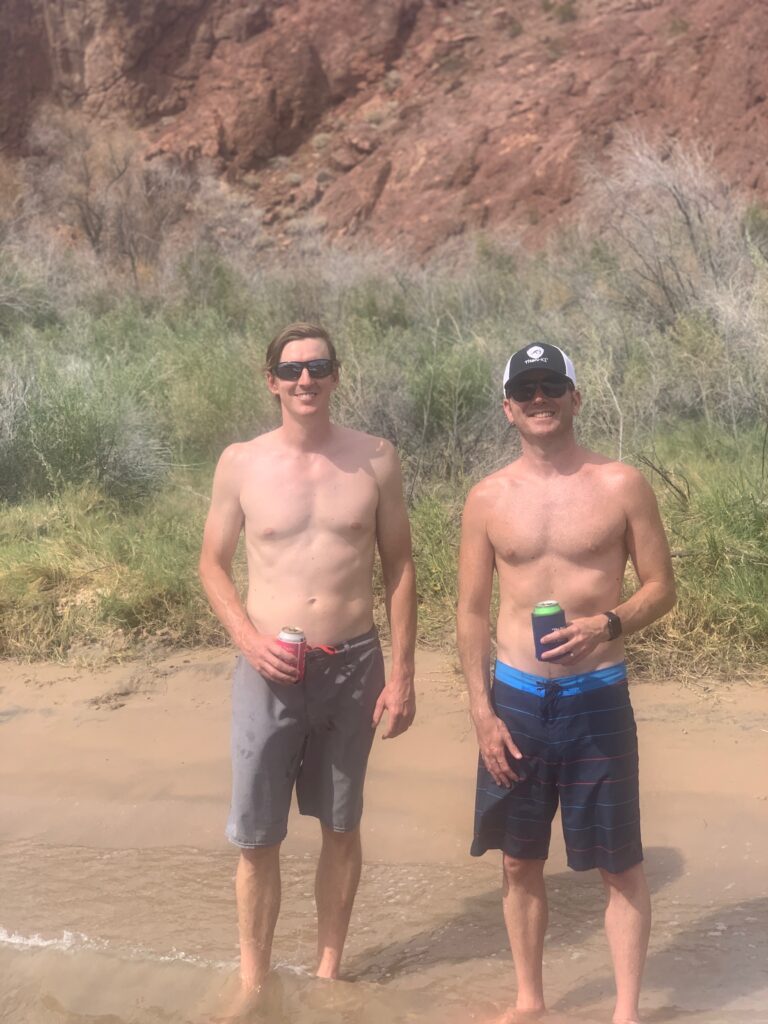 The boys couldn't help themselves and decided to jump off a cliff into the water! Megan and I took a pass on that one, lol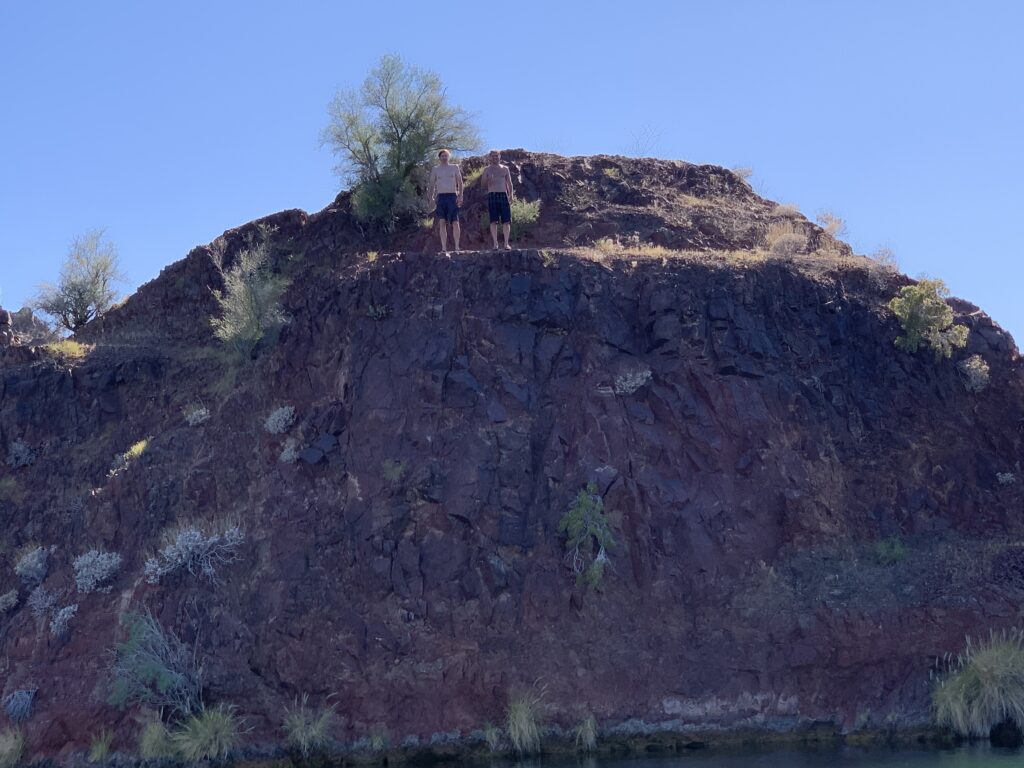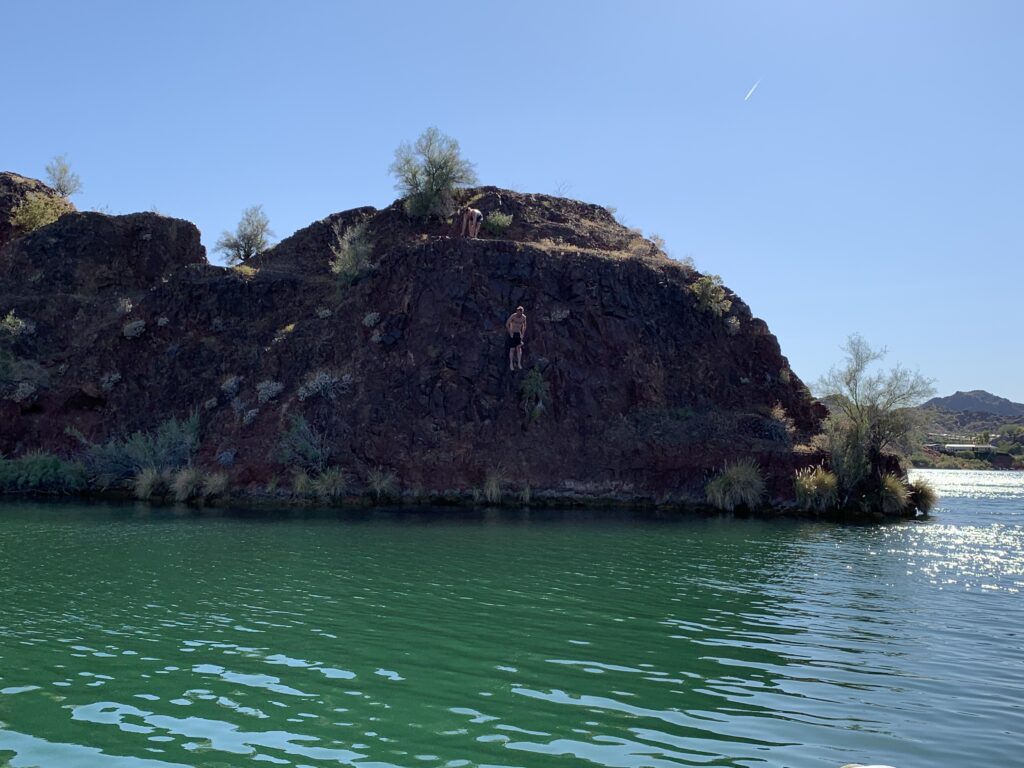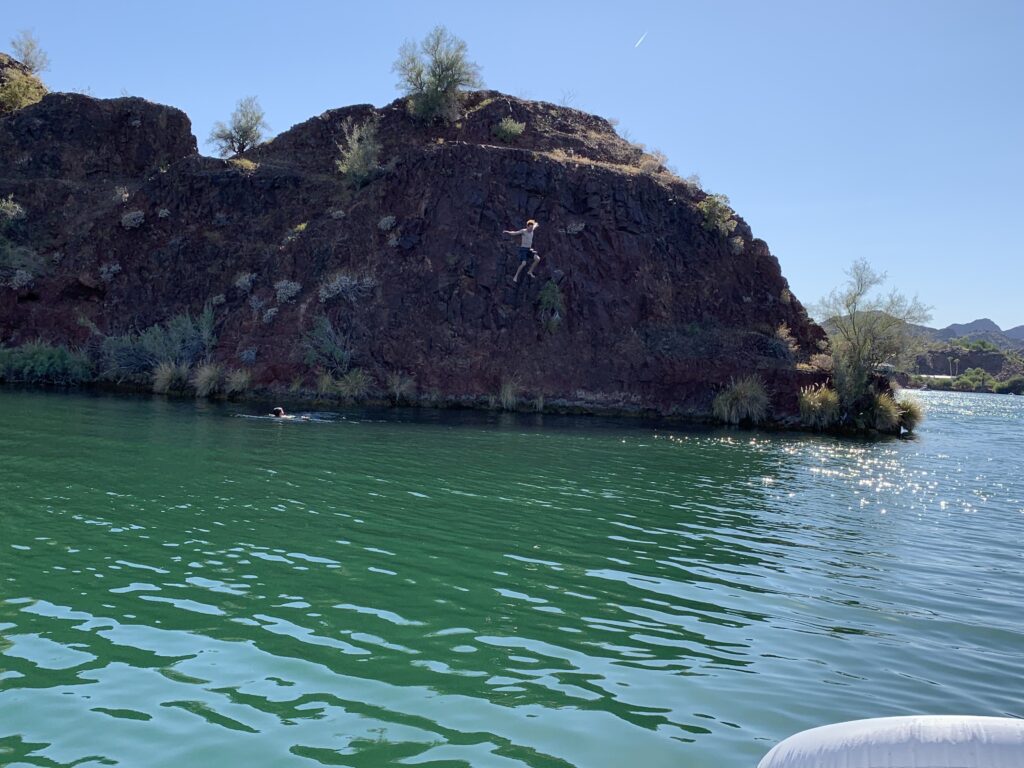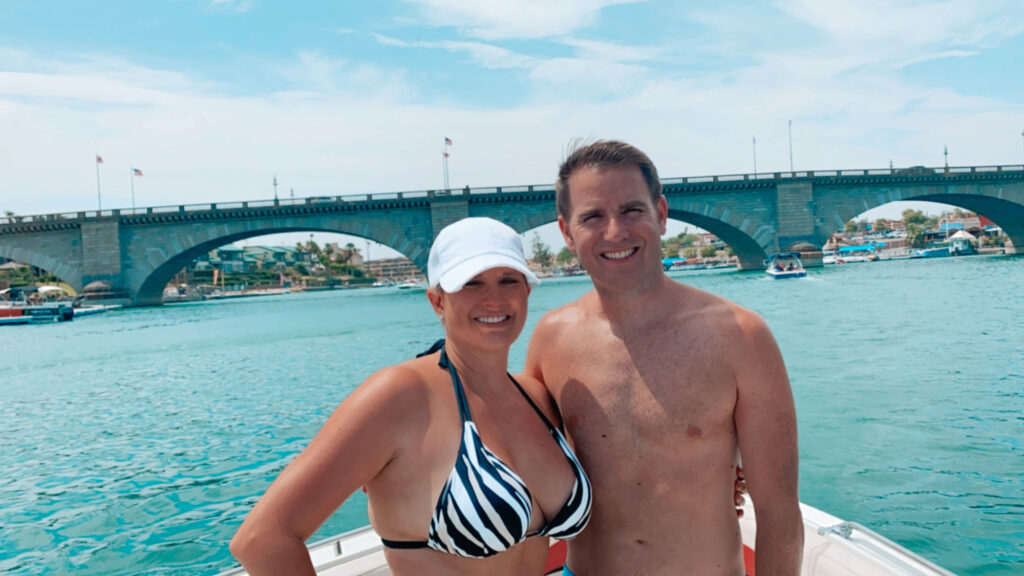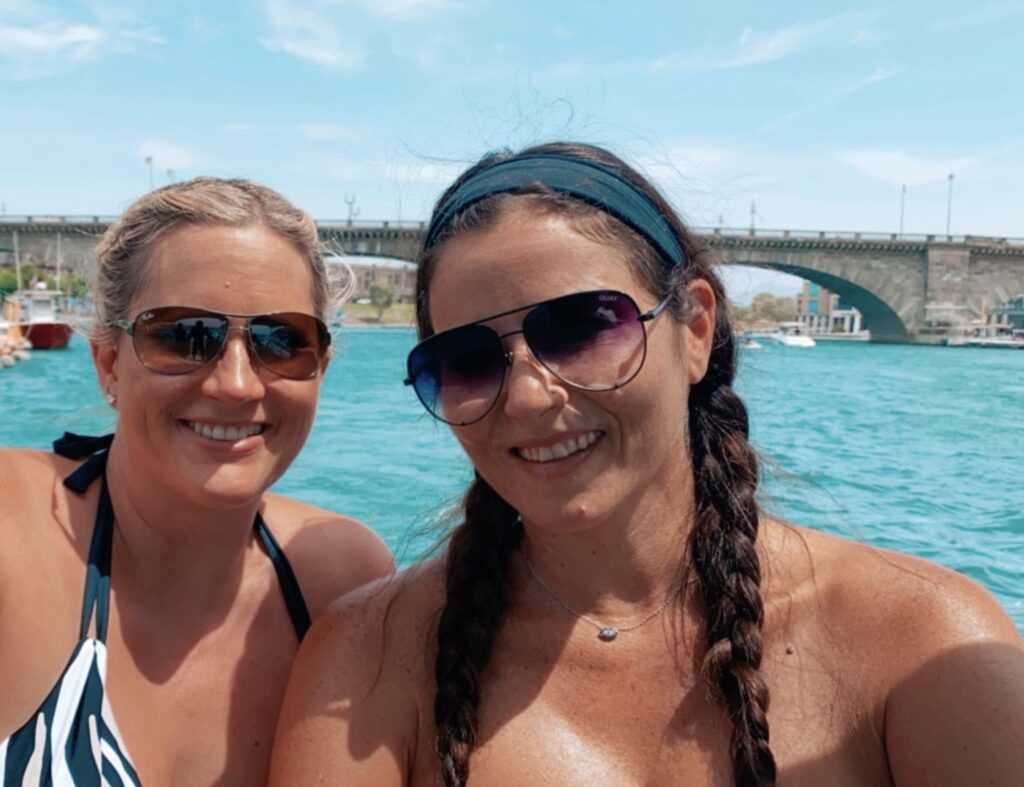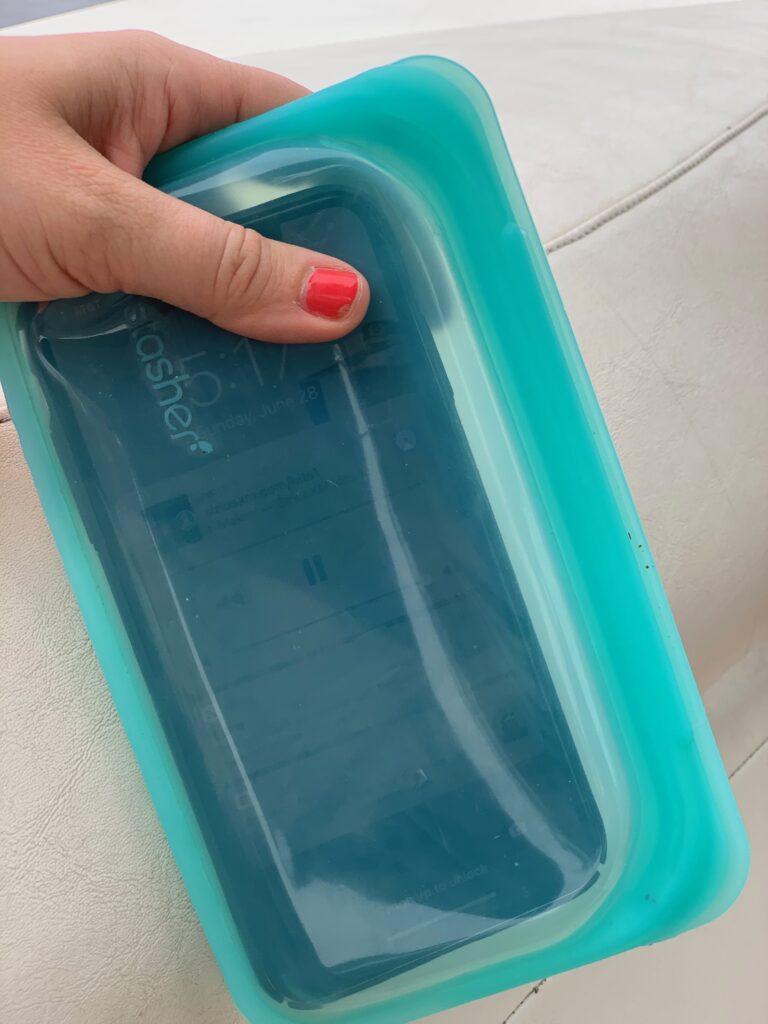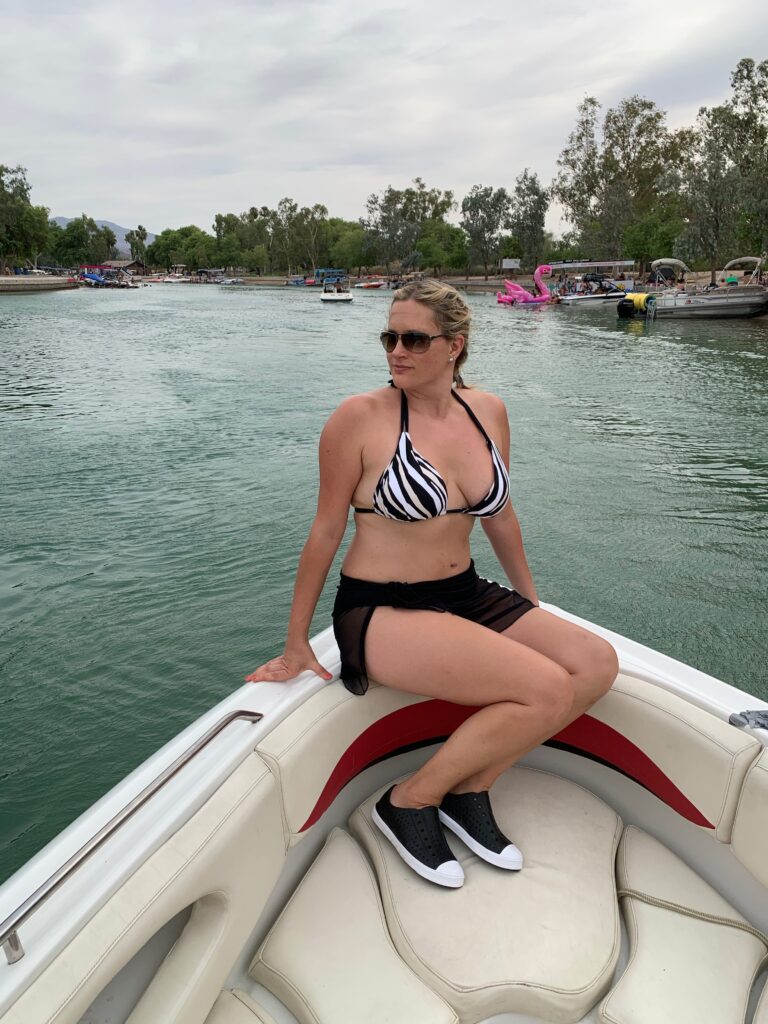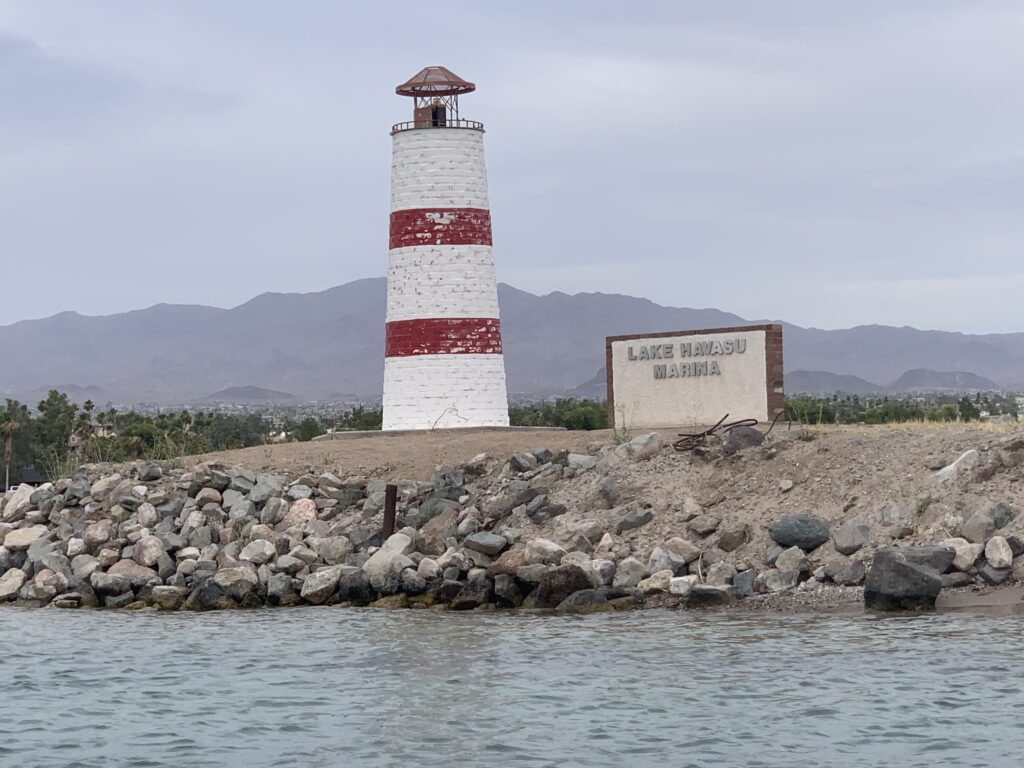 It was a perfect getaway and I want to thank Megan and Cole who did most of the planning. We can't wait for our next adventure together!