Happy Friday, Friends! It feels so good to be back! I thought this Friday post would be fun to bring you up to speed on what else we have been up to before all the COVID-19 drama happened to us. Let's get down to it, shall we!
1// End of the year school pics!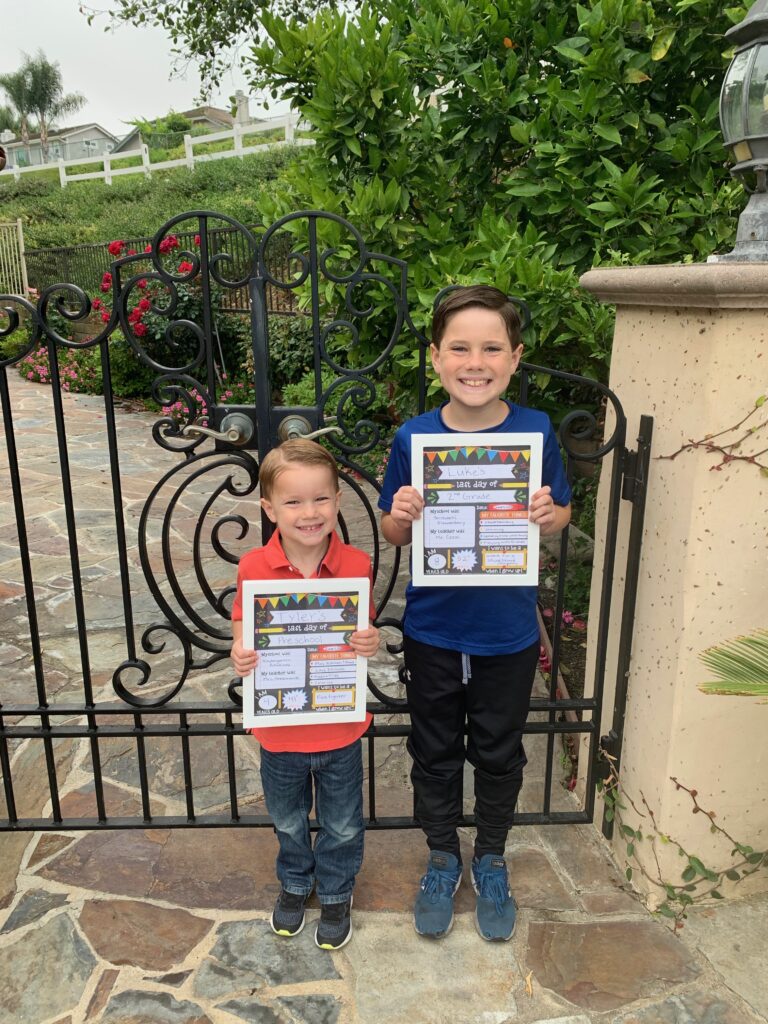 Luke finished up 2nd grade and Tyler finished his first year of preschool. Luke didn't have an end of the year celebration but he was able to go by his school and see his teacher, collect all his work done from the year and say his goodbyes to his amazing teacher, Mr.Coon!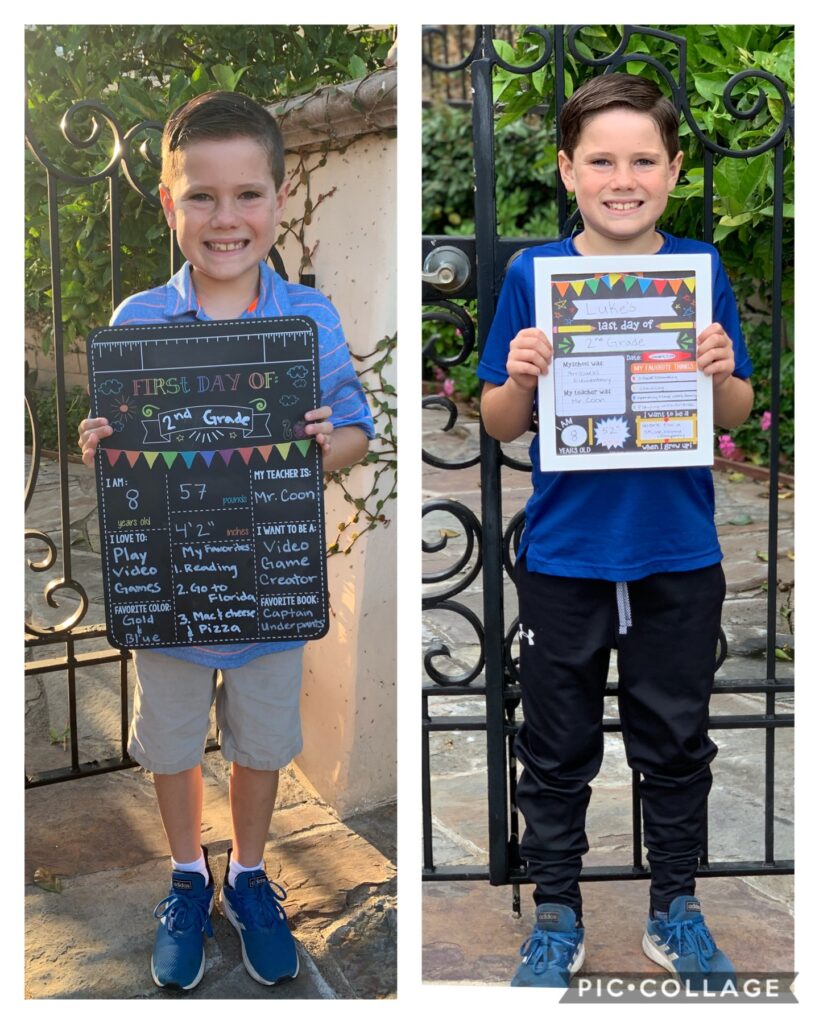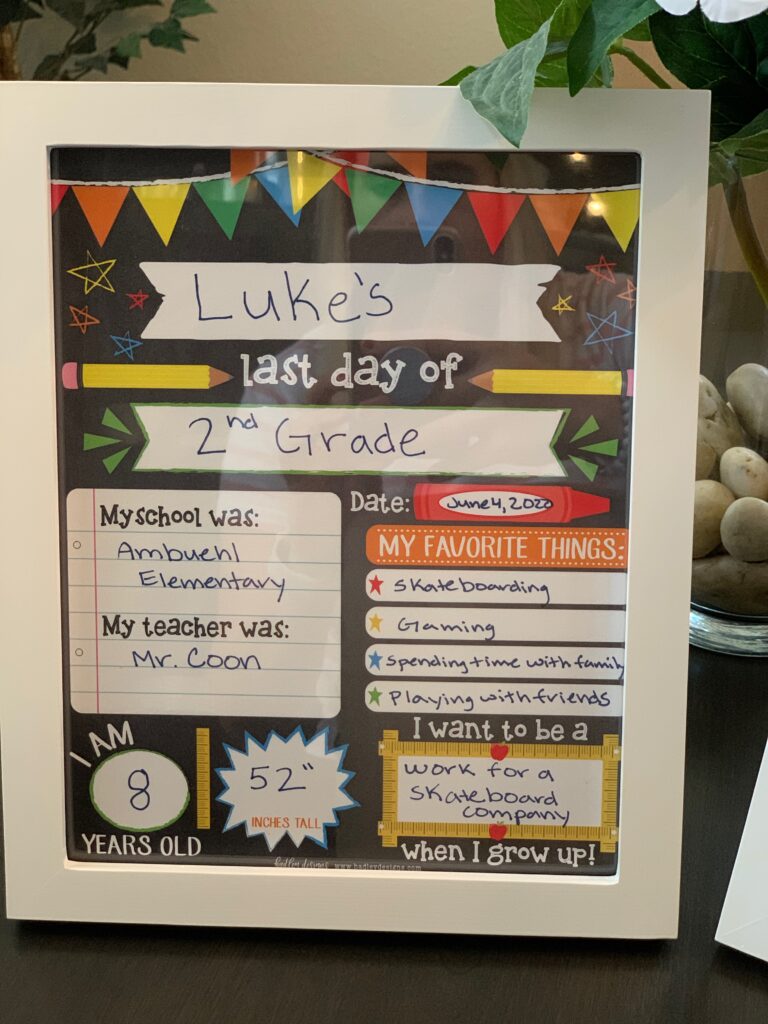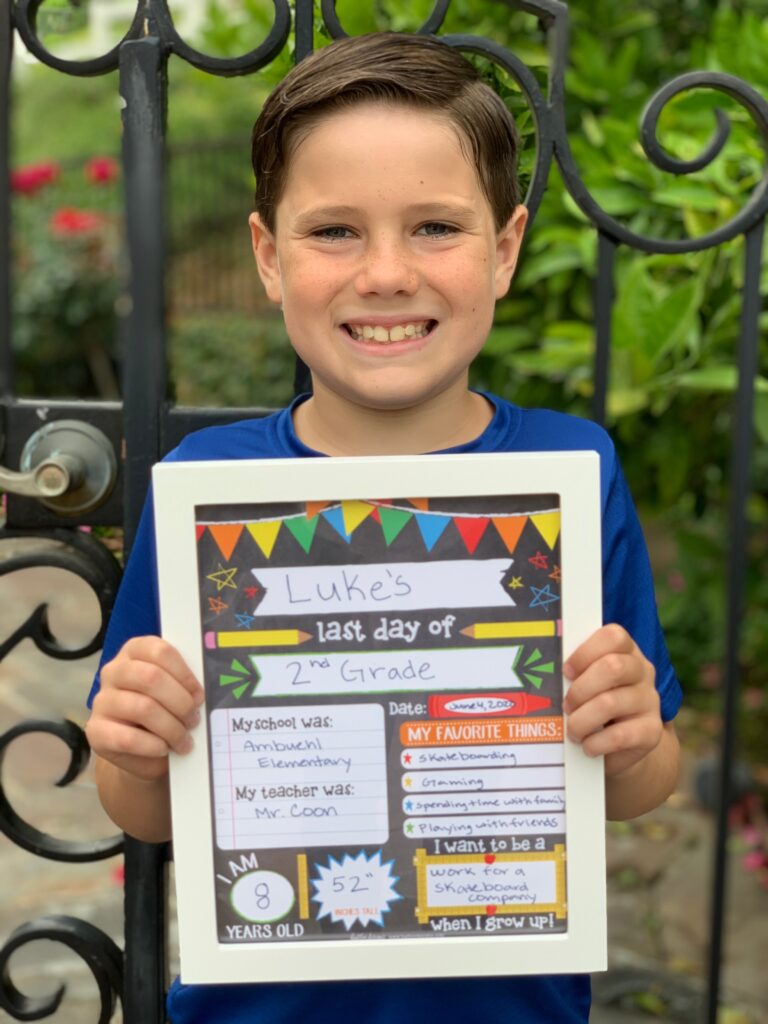 Tyler had a fun drive-by end of the year Luau celebration! His teacher, Mrs. Annemarie is so creative and shows such passion in everything she does.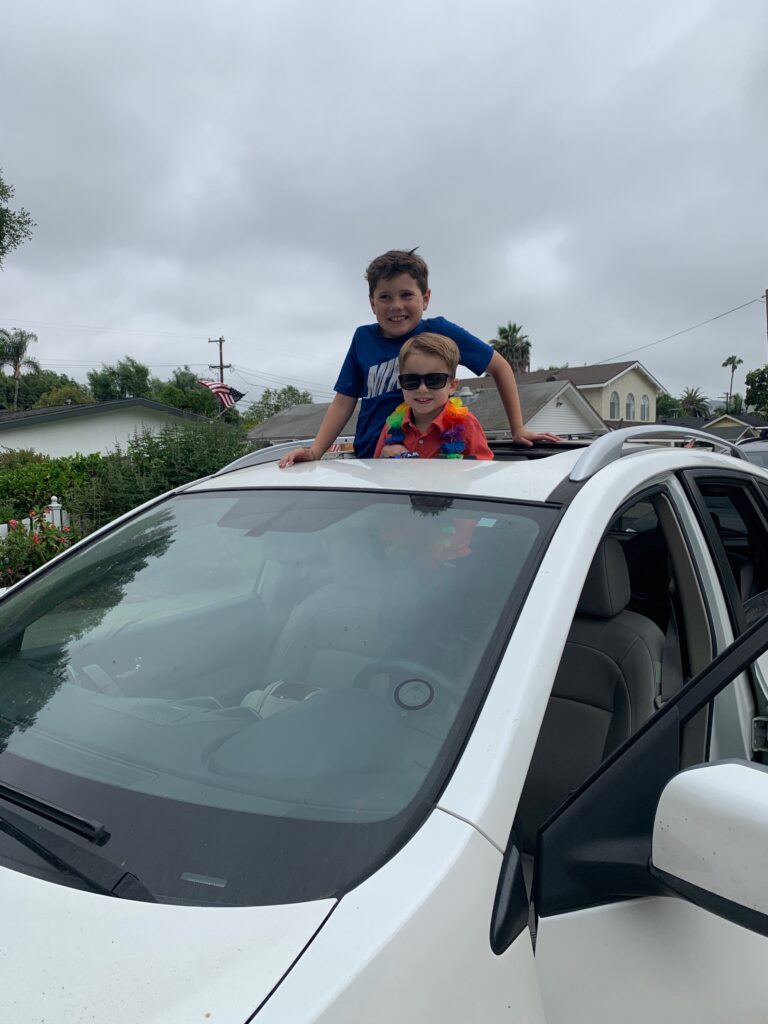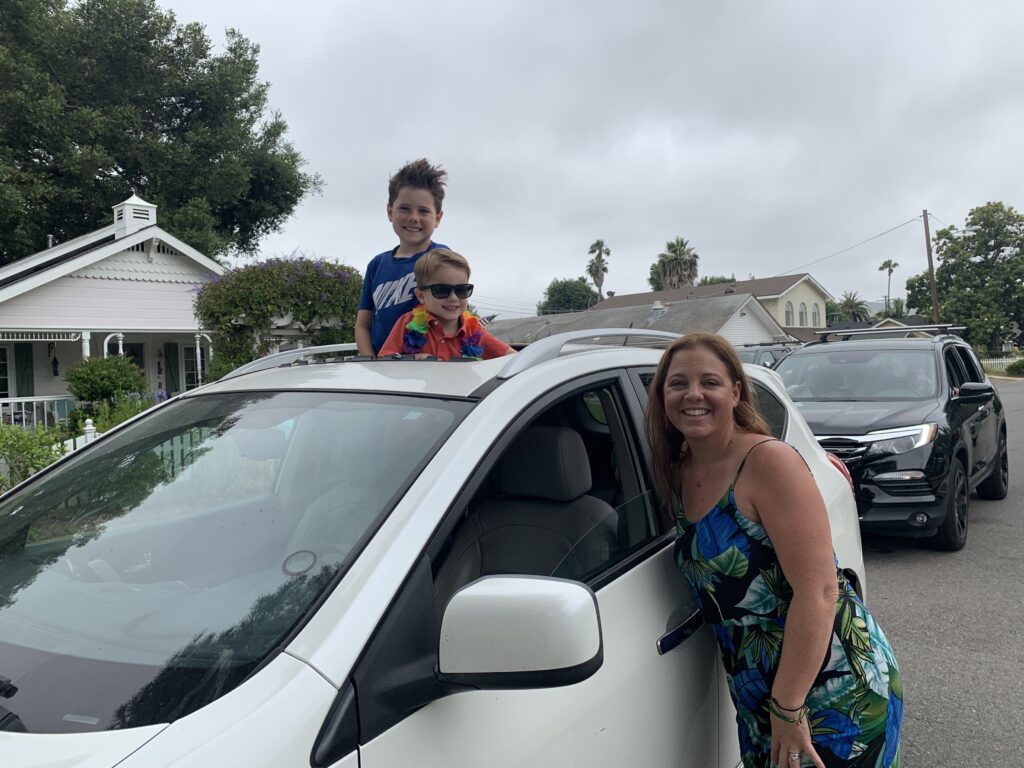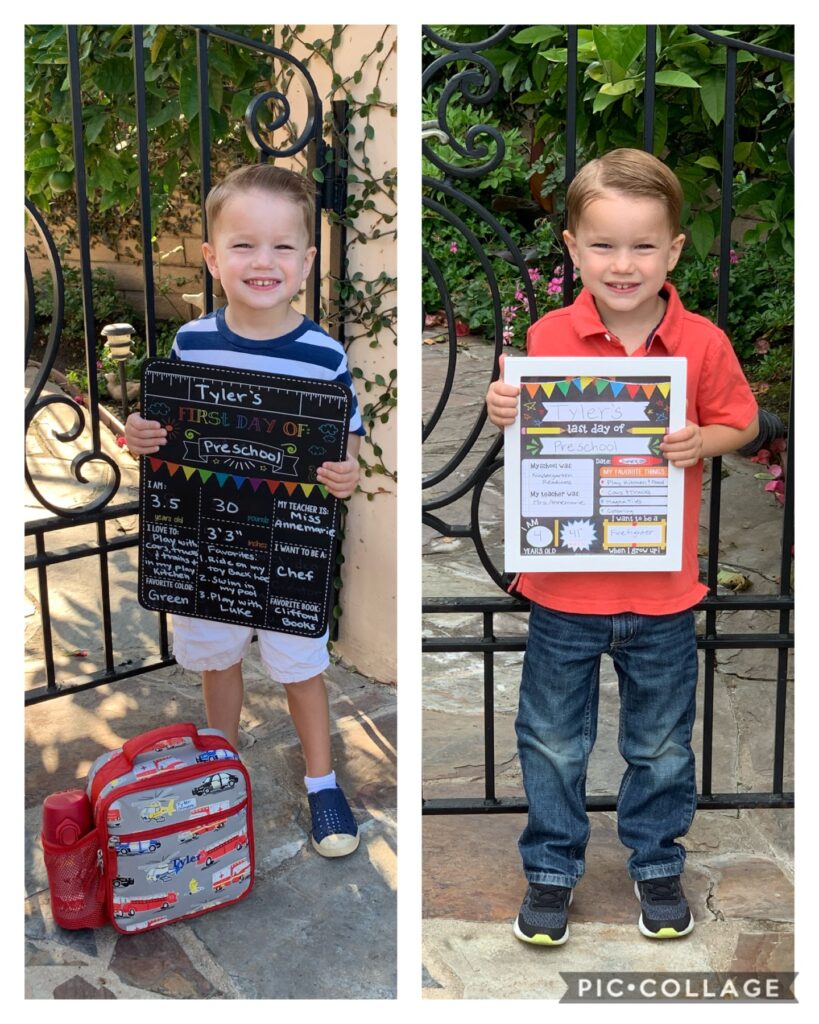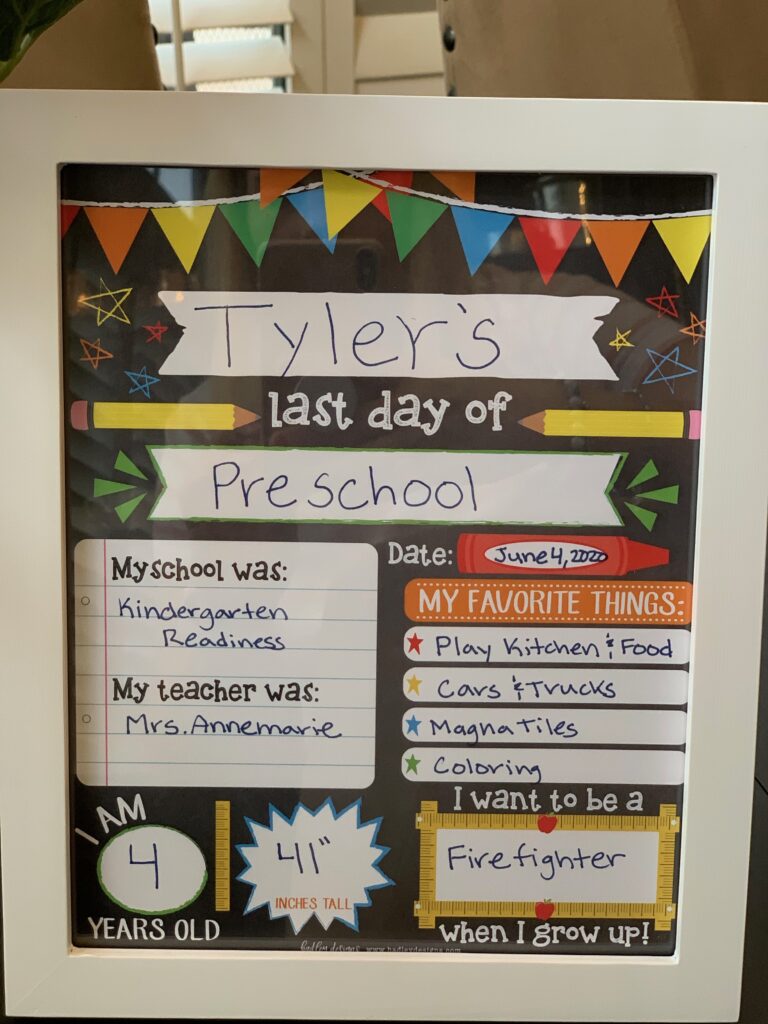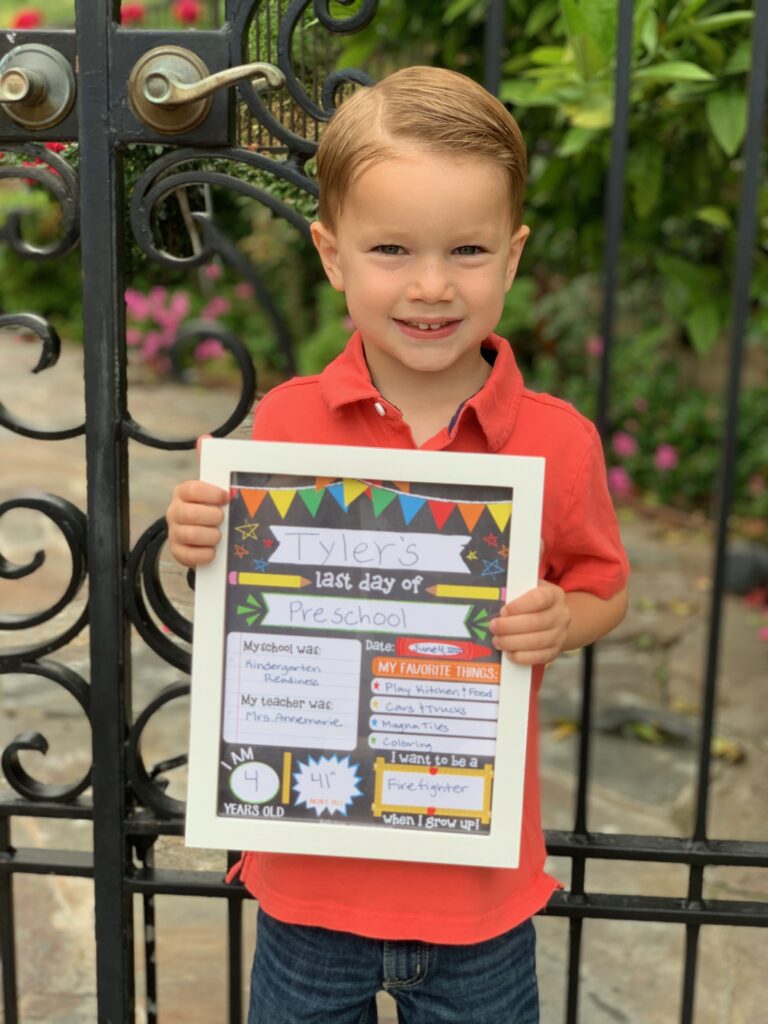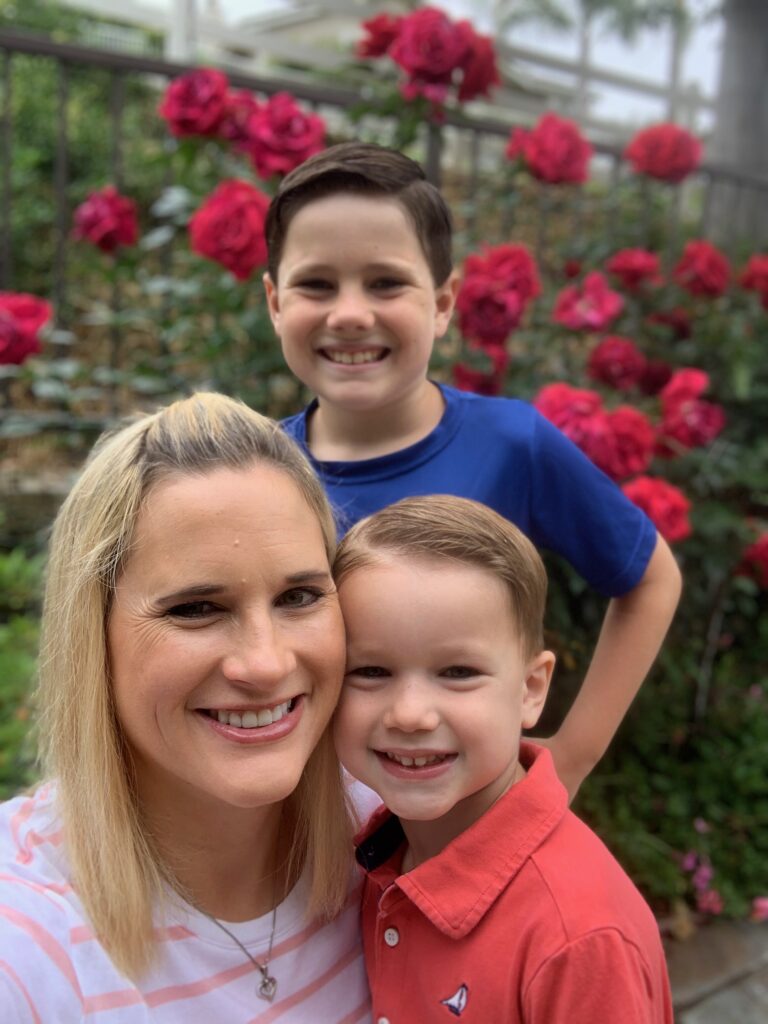 2// Friends Over for BBQ, Beach & Pool Fun!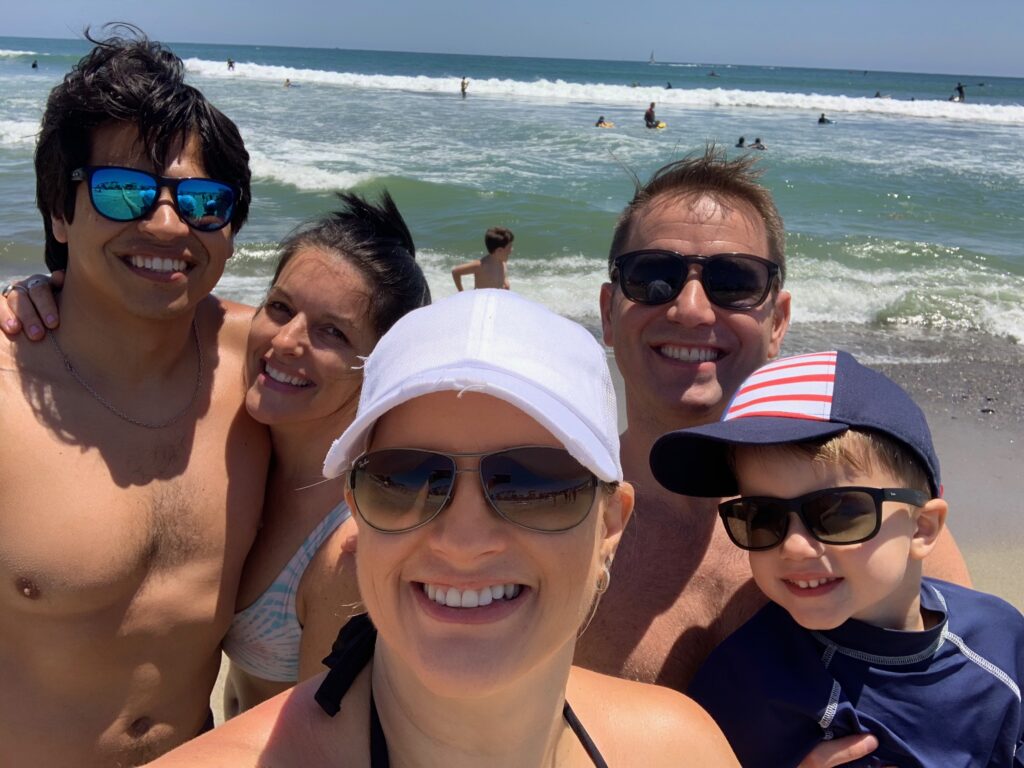 We had some of our friends visiting from LA & Ventura County for a weekend together. Jorge and Chris are so awesome with our boys and are like friend-Uncles to them. They are some of Jason's oldest friends where he met Jorge in Spain and Chris in Paris when he was little. We loved meeting Jorge's new girlfriend, Maria too.
We went to Doheny Beach in Dana Point and it was a gorgeous day!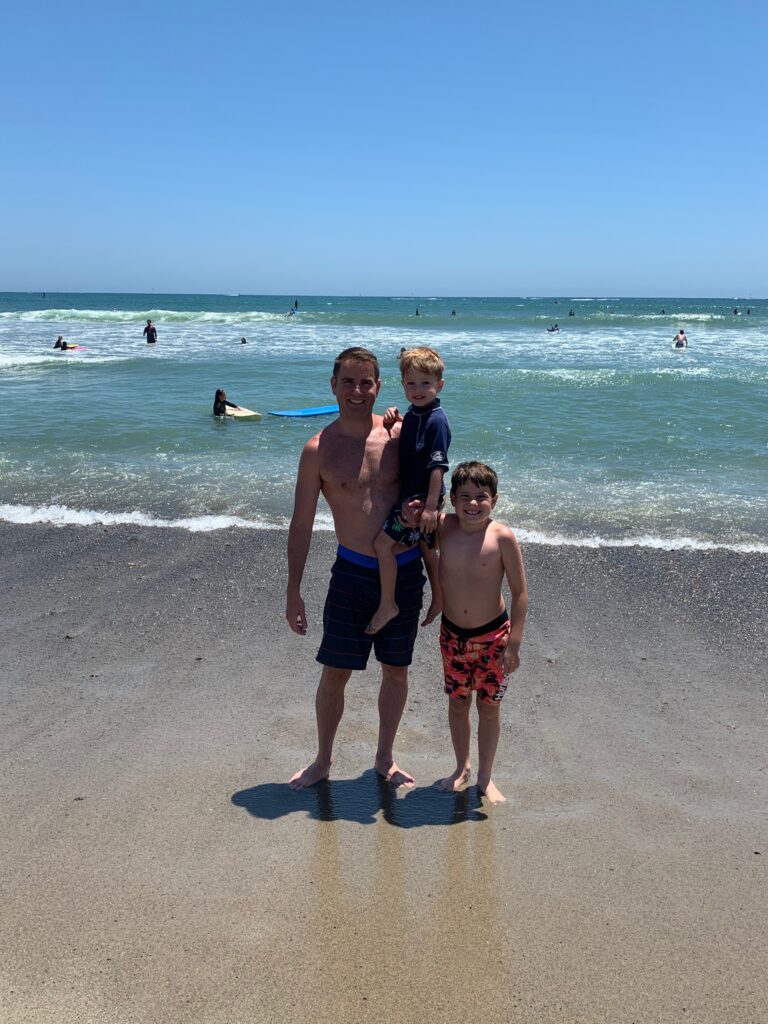 We made sandcastles with a moat!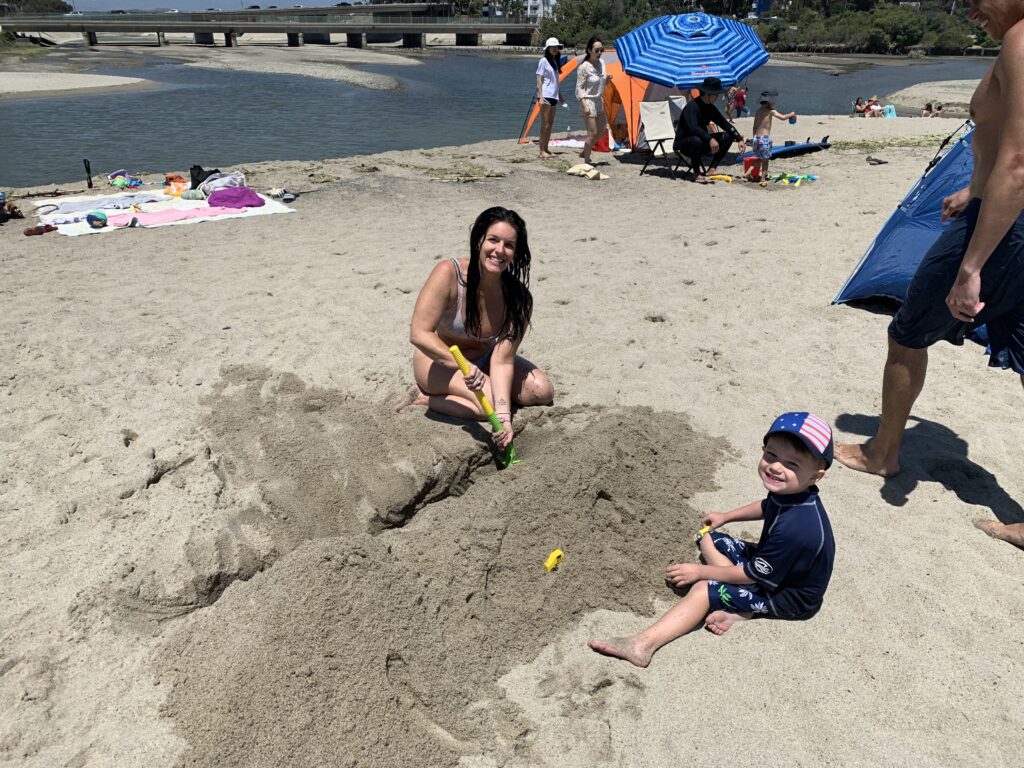 Tyler decorated it with cars, of course!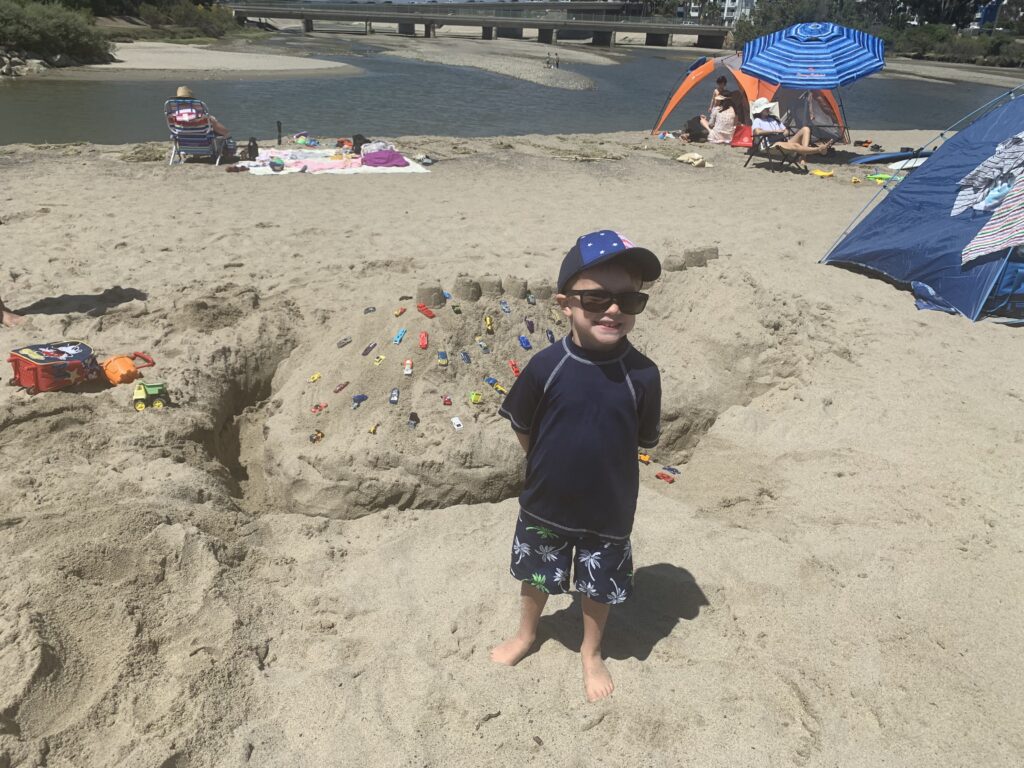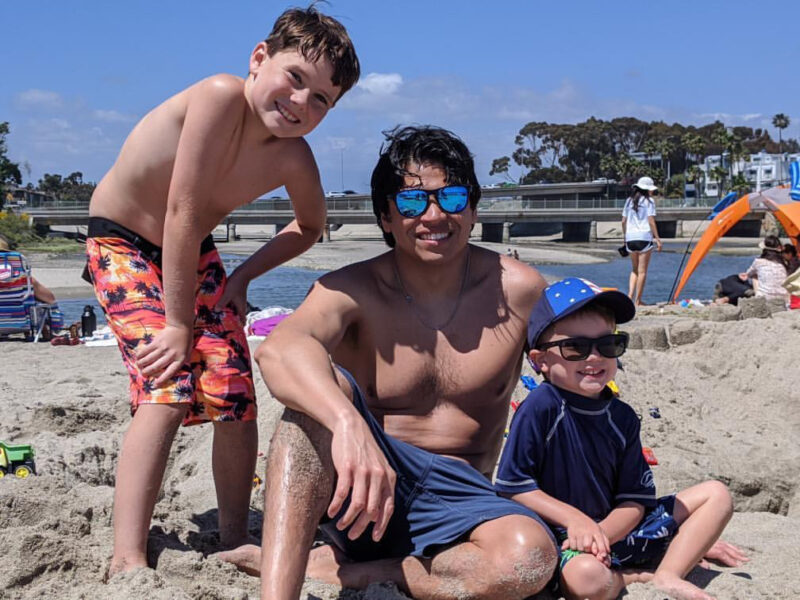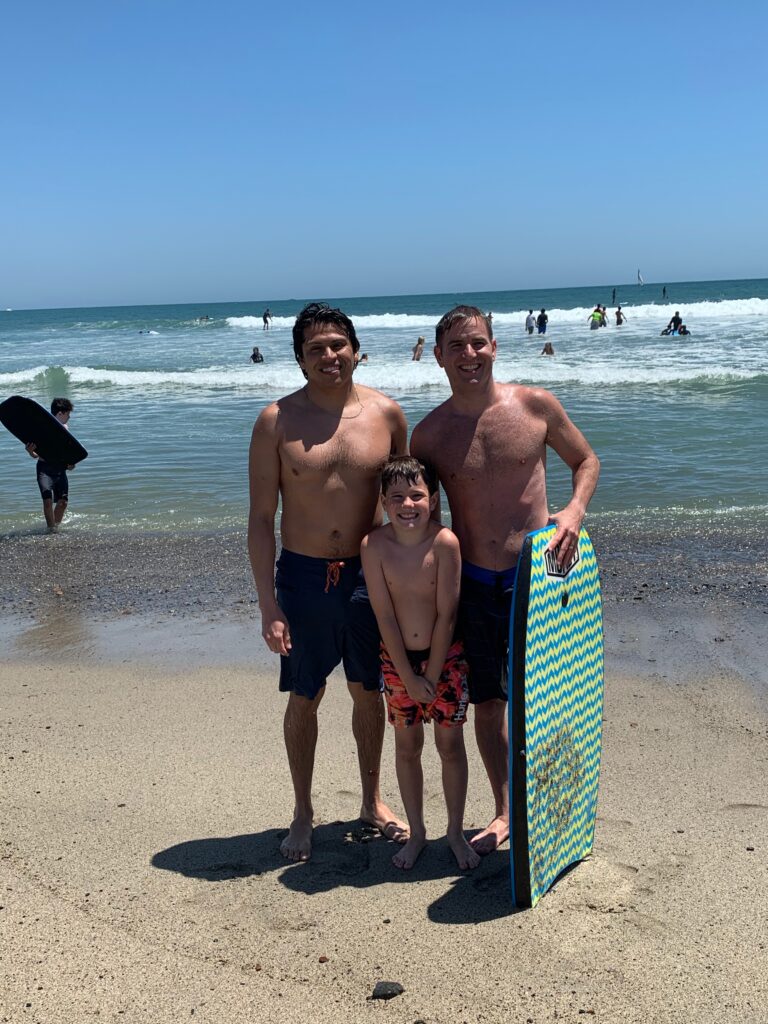 A highlight was seeing Luke boogie board for the first time and he LOVED it! Reminds me of my boogie boarding days when I was little.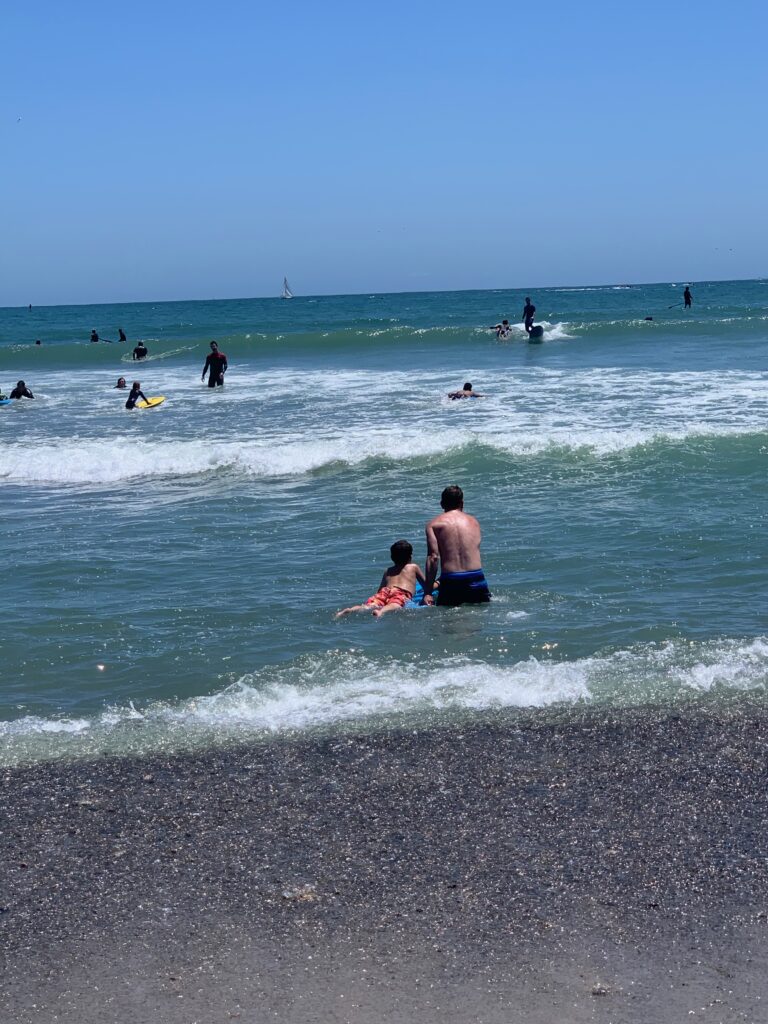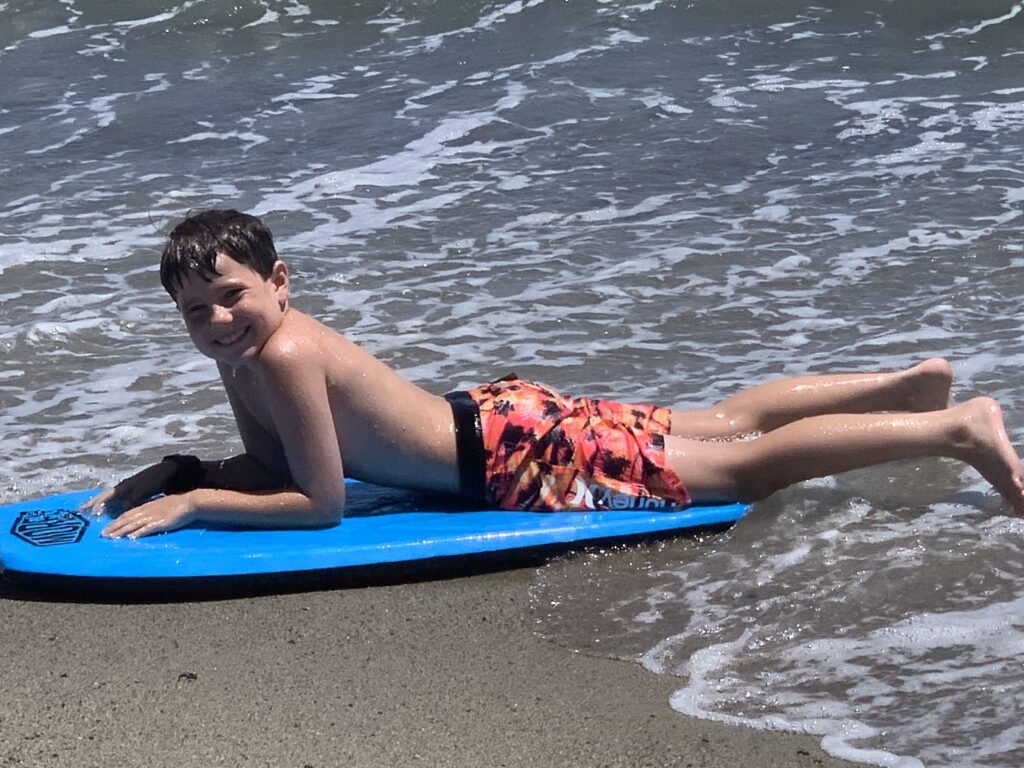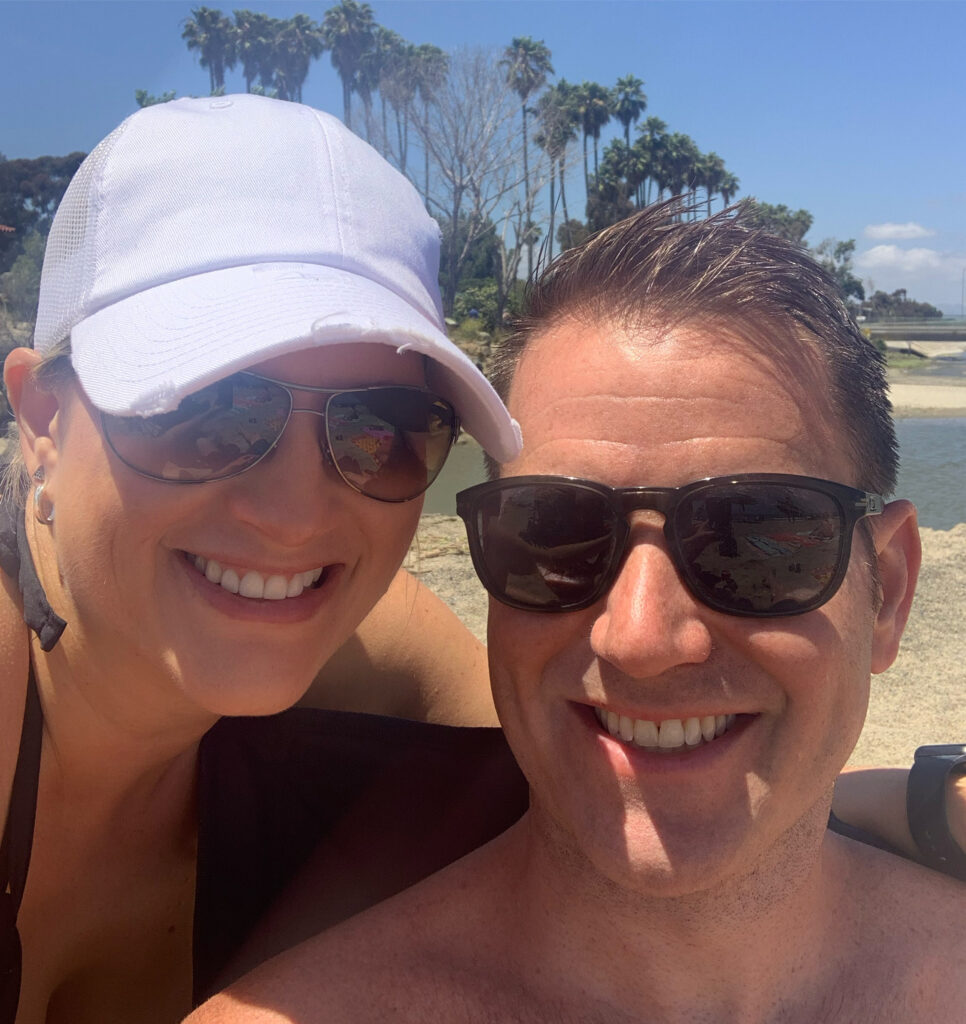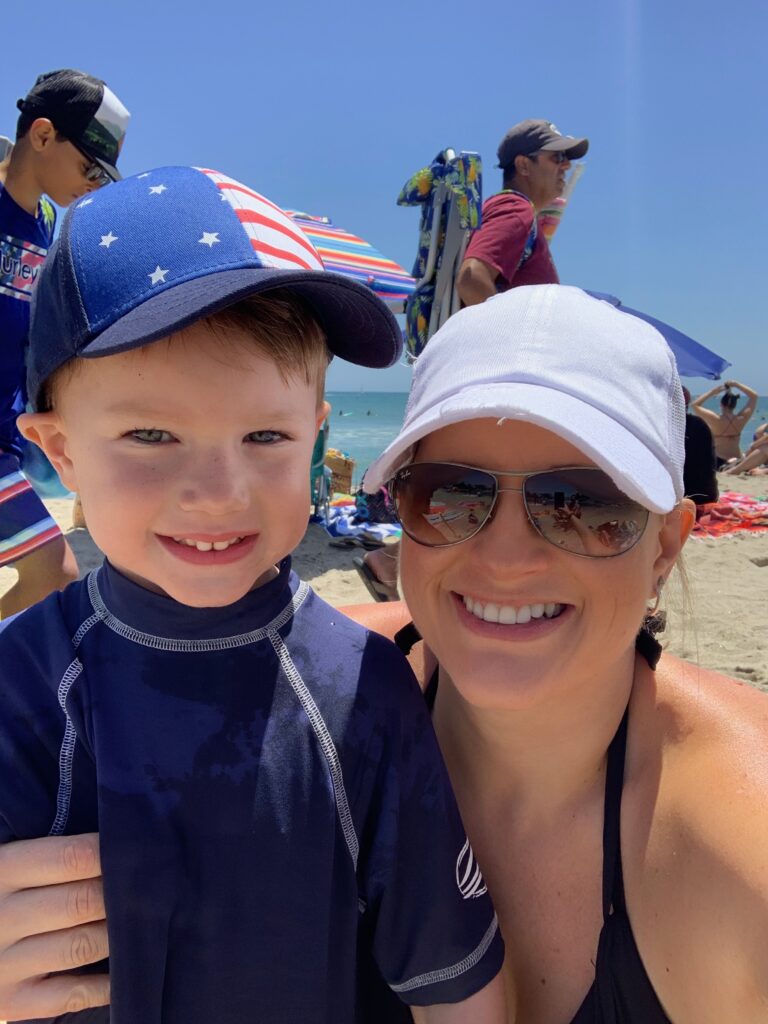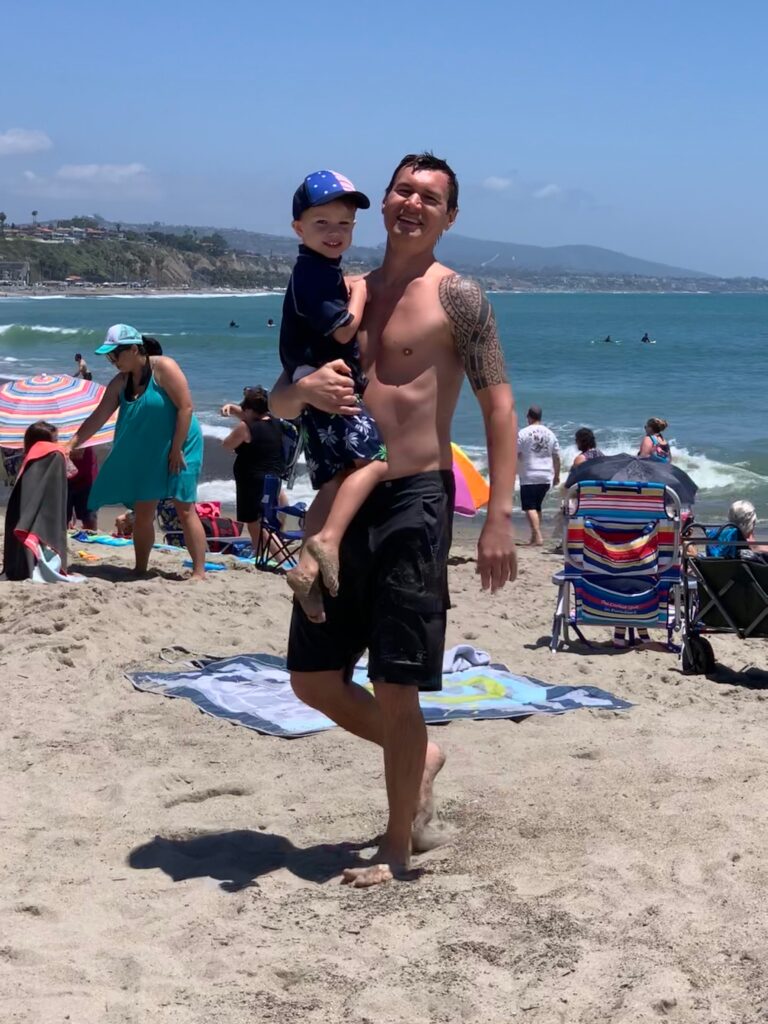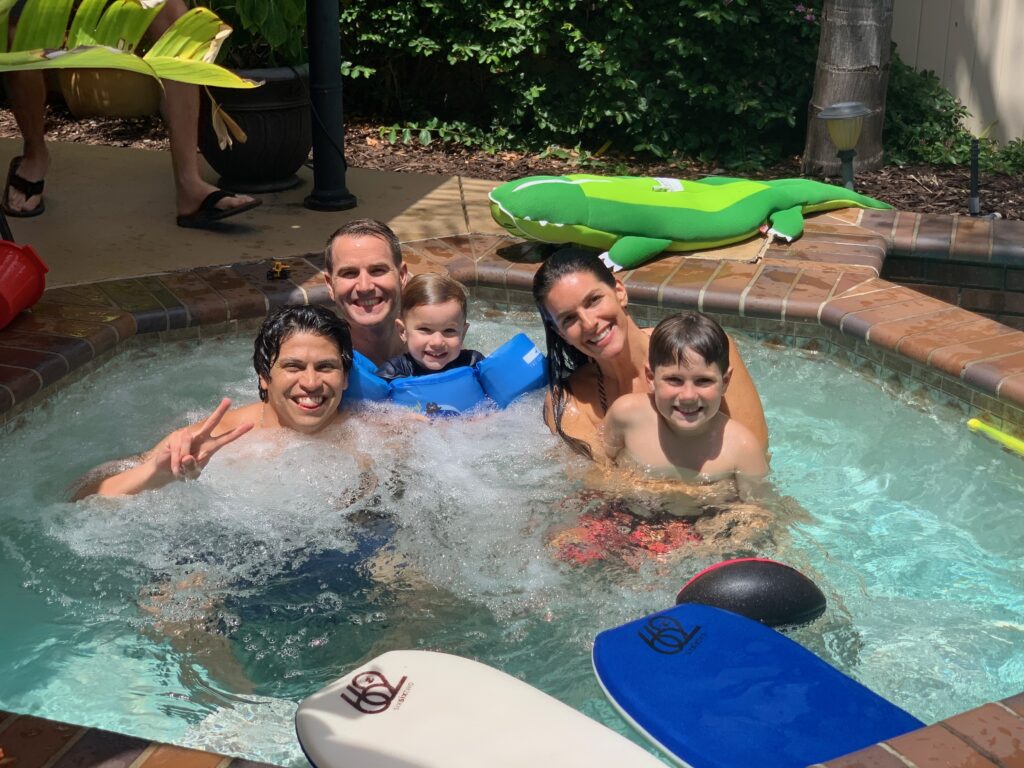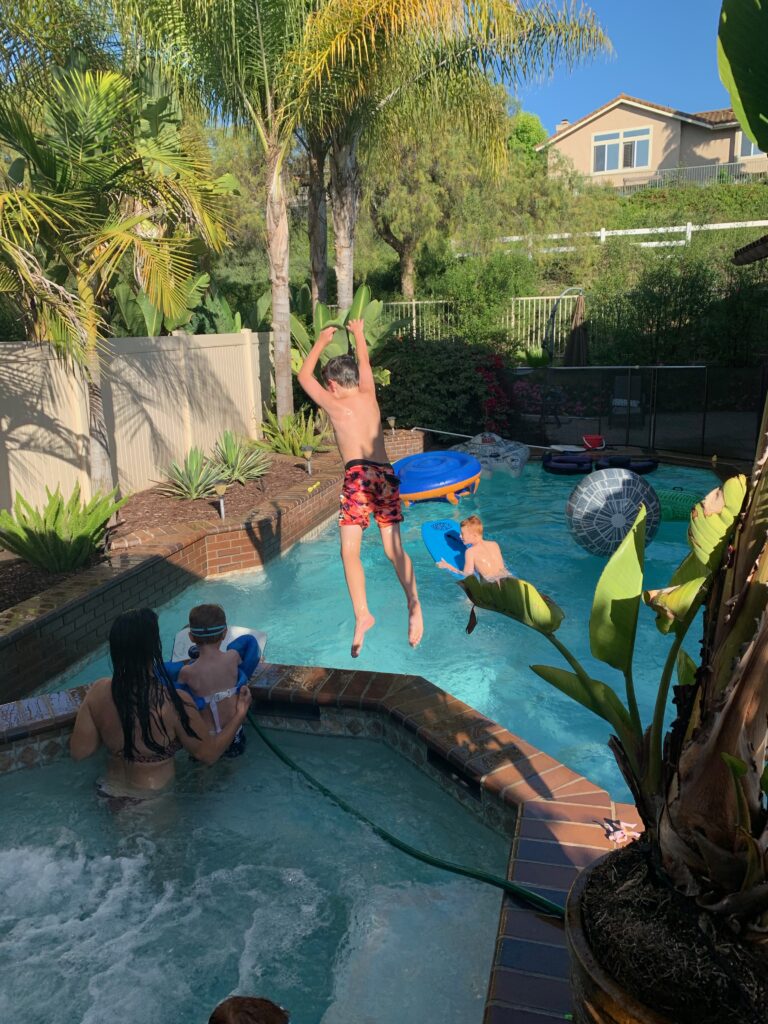 3// Father's Day Recap:
We enjoyed Father's Day this year at home. We had brunch reservations and ended up canceling plans due to the rise in Covid-19. I made brunch at home instead, opened gifts & cards, ordered in Italian Food, and had a relaxing afternoon in our pool!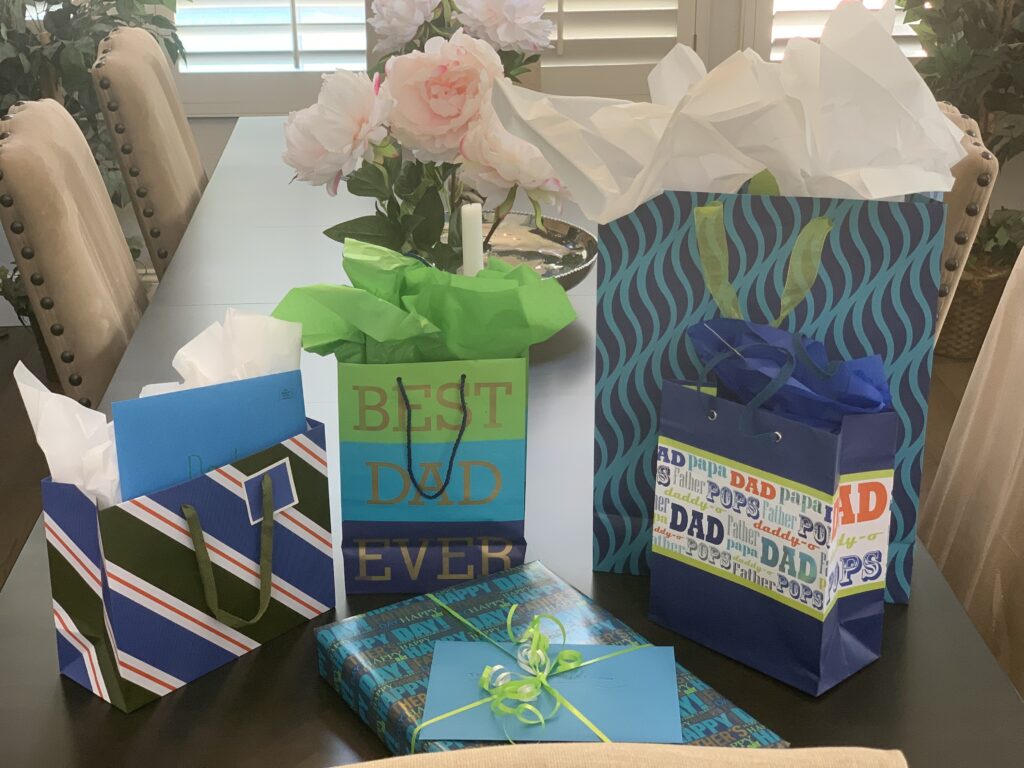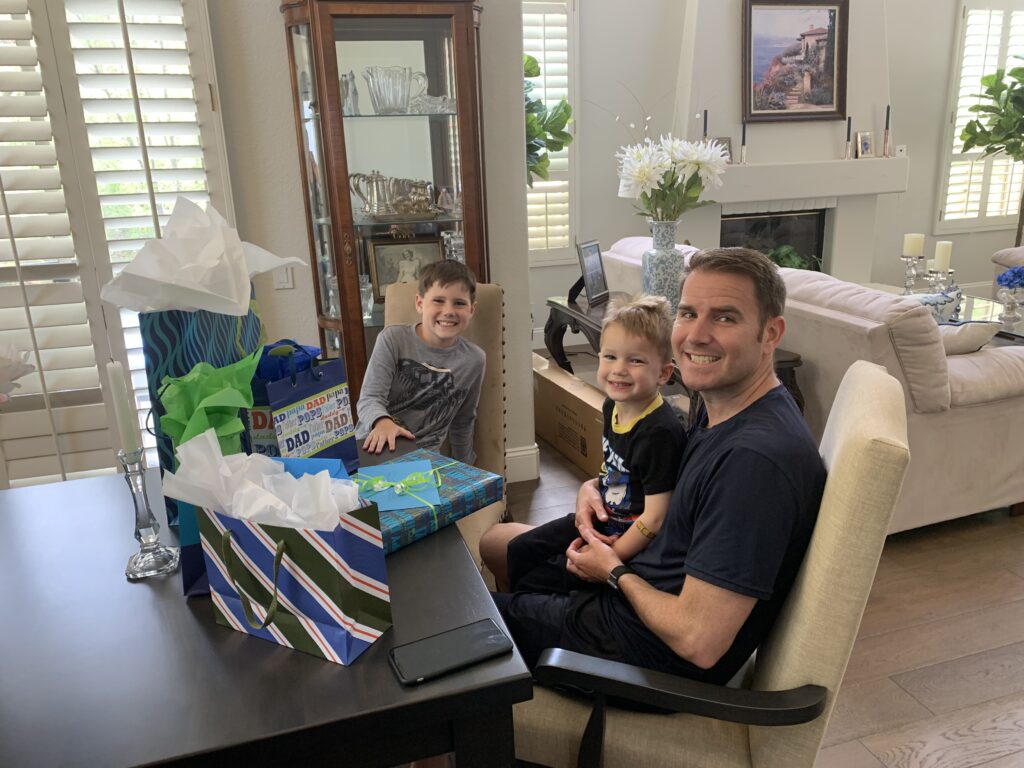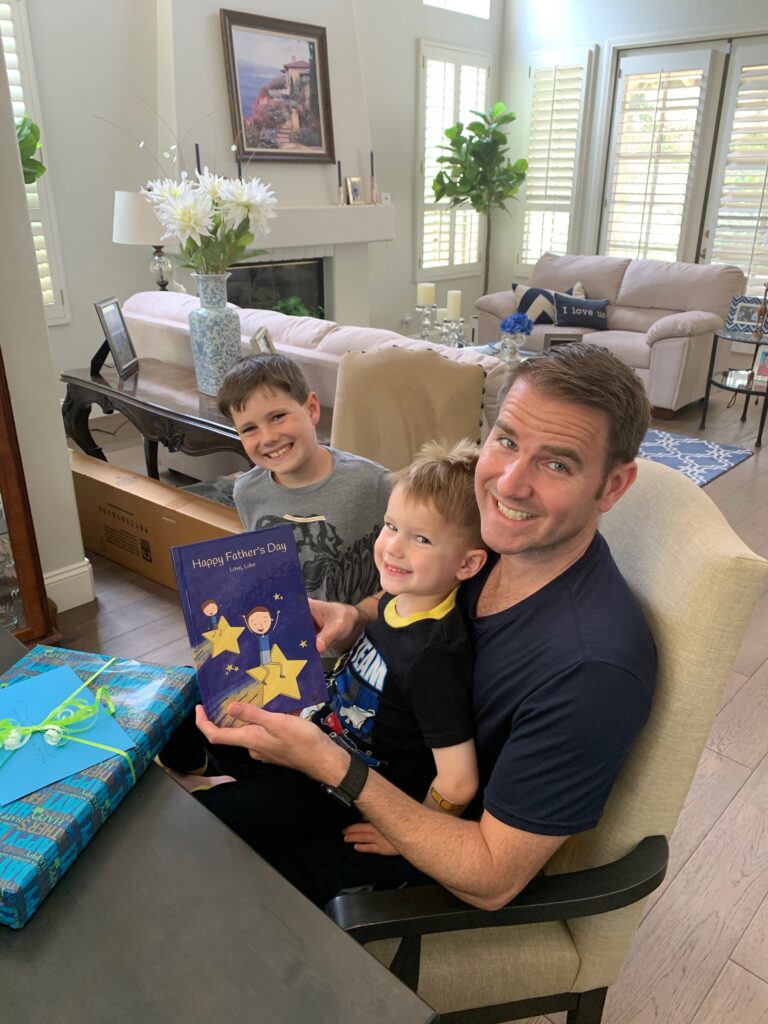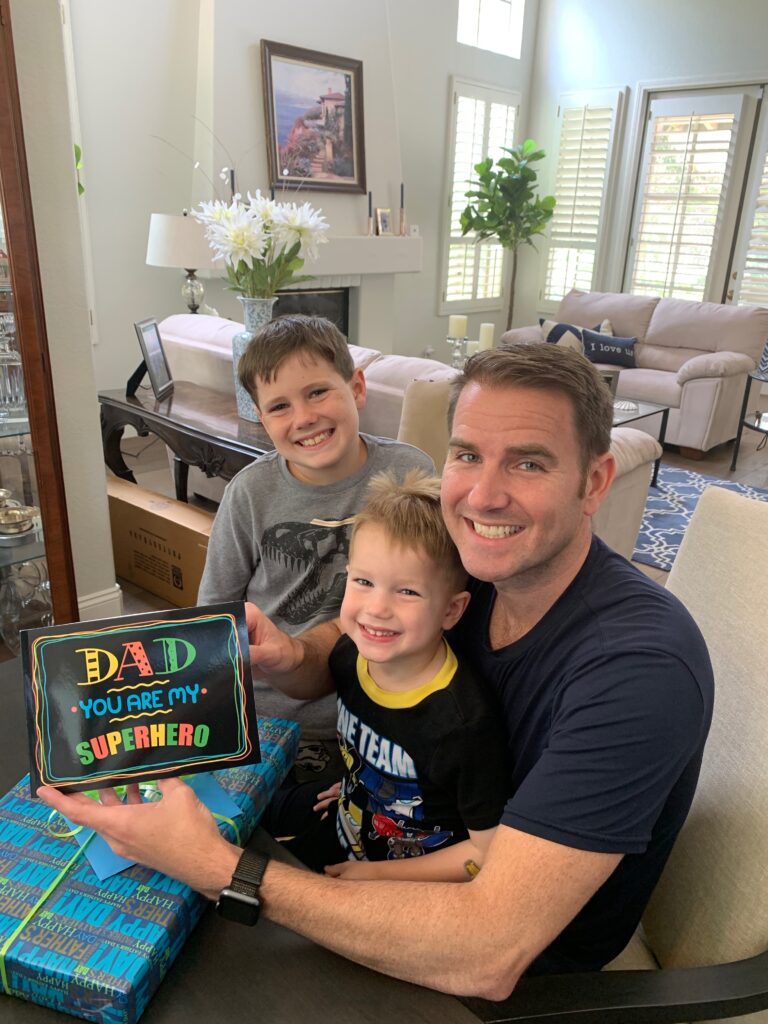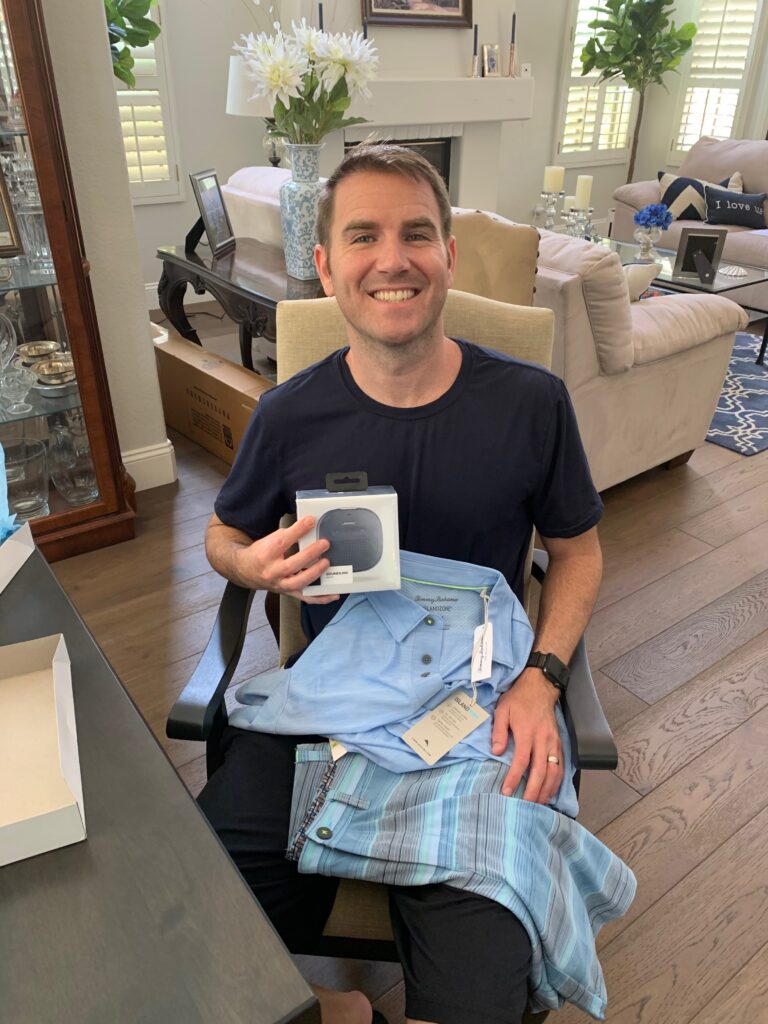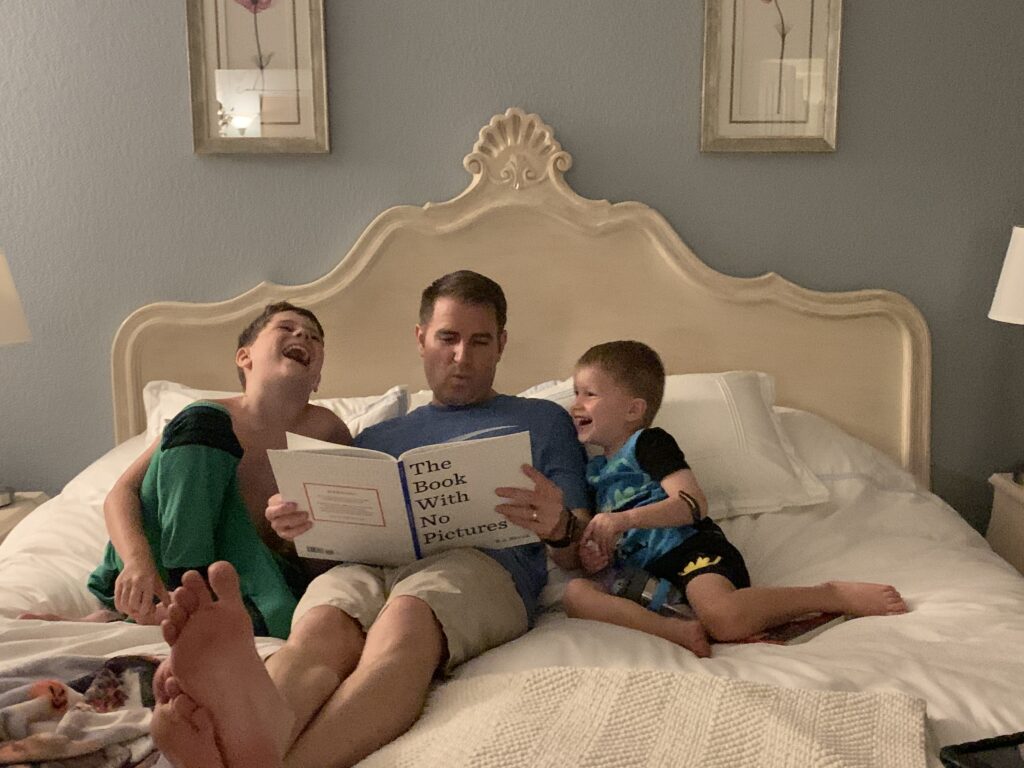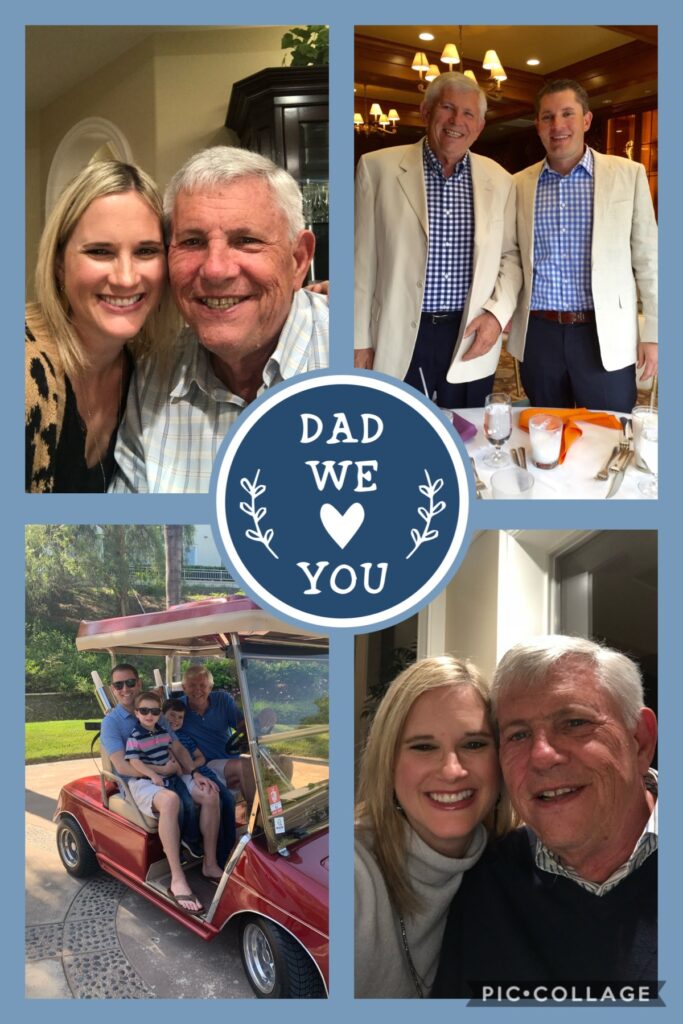 4// The Fourth of July:
At this point, we were dealing with COVID-19 drama so we canceled our plans to be with friends and enjoyed the day together at home. We love our country so much and we celebrated its Birthday but also the hope that we can unite through all this turmoil and come out of it stronger and better for our children.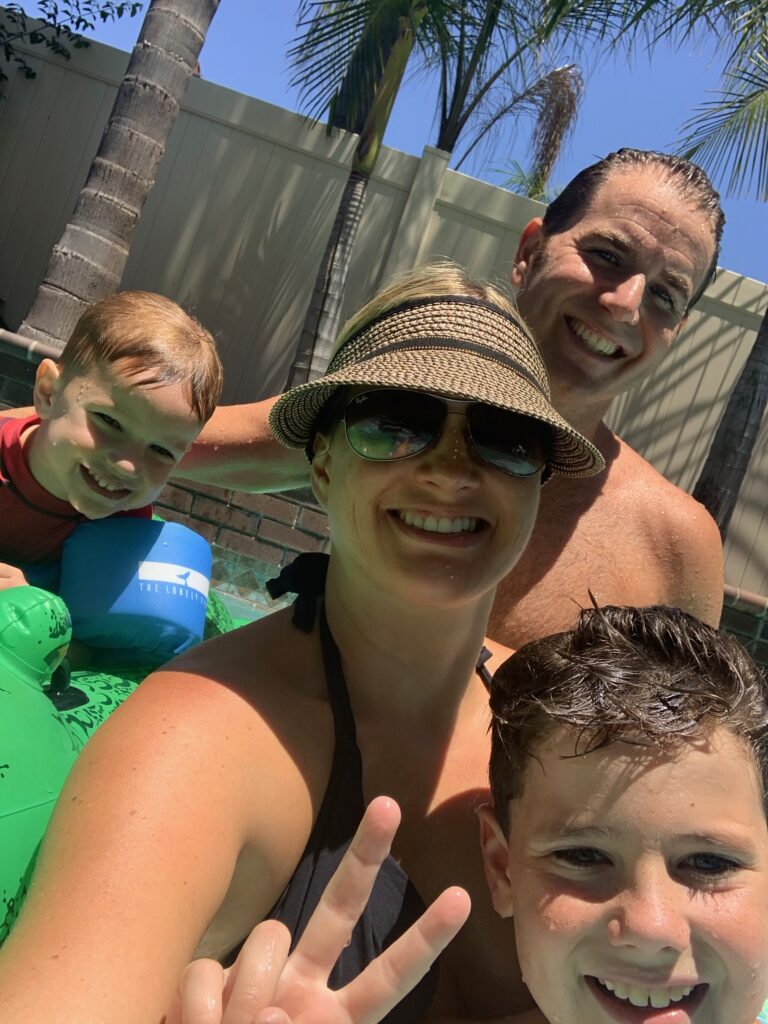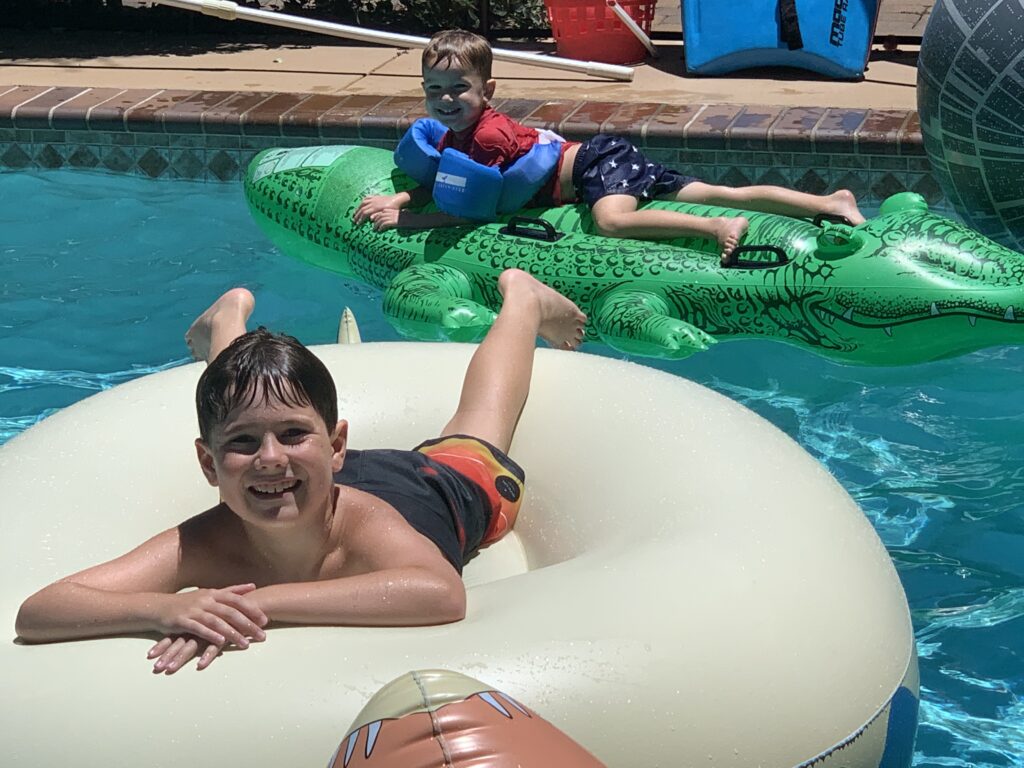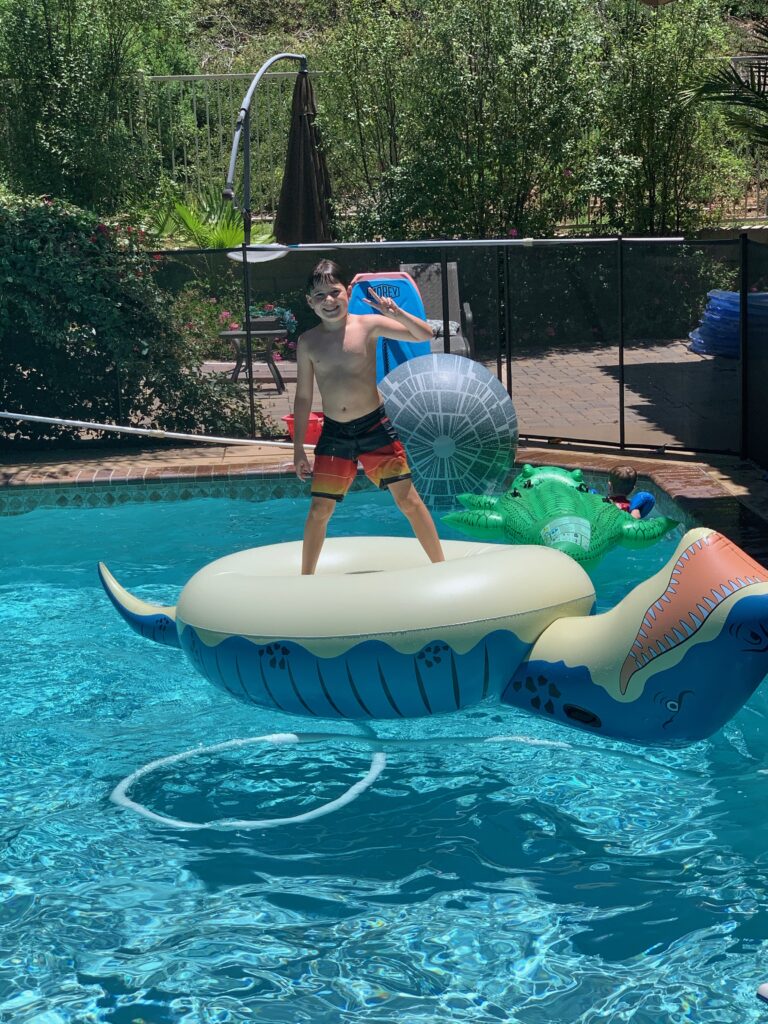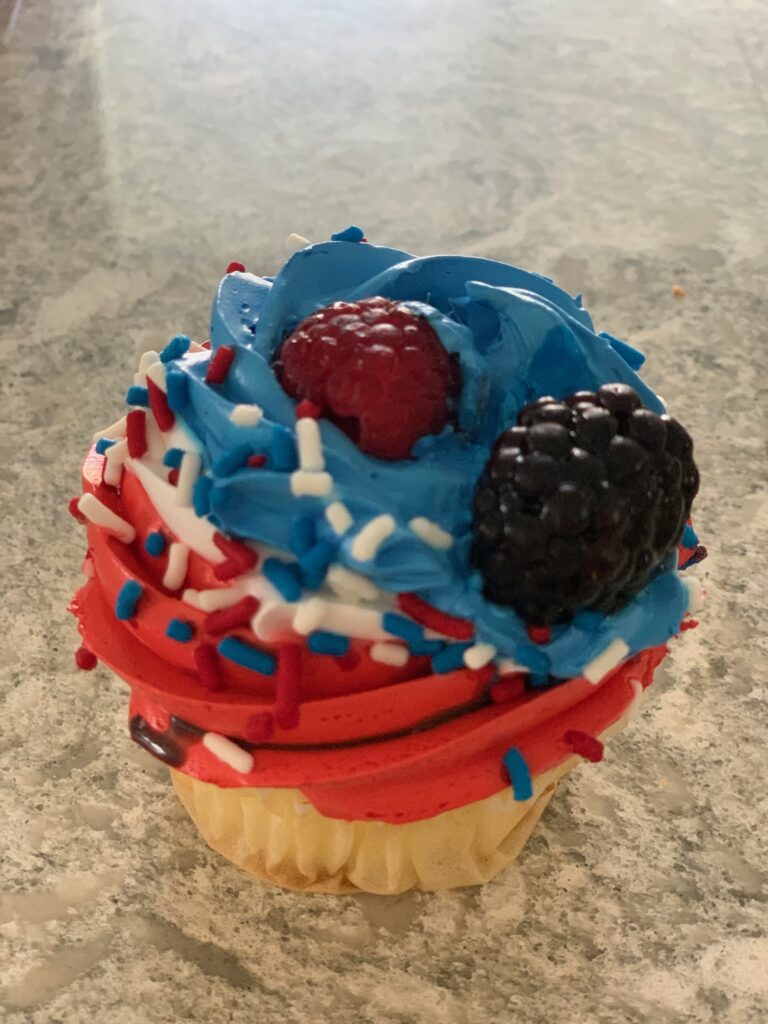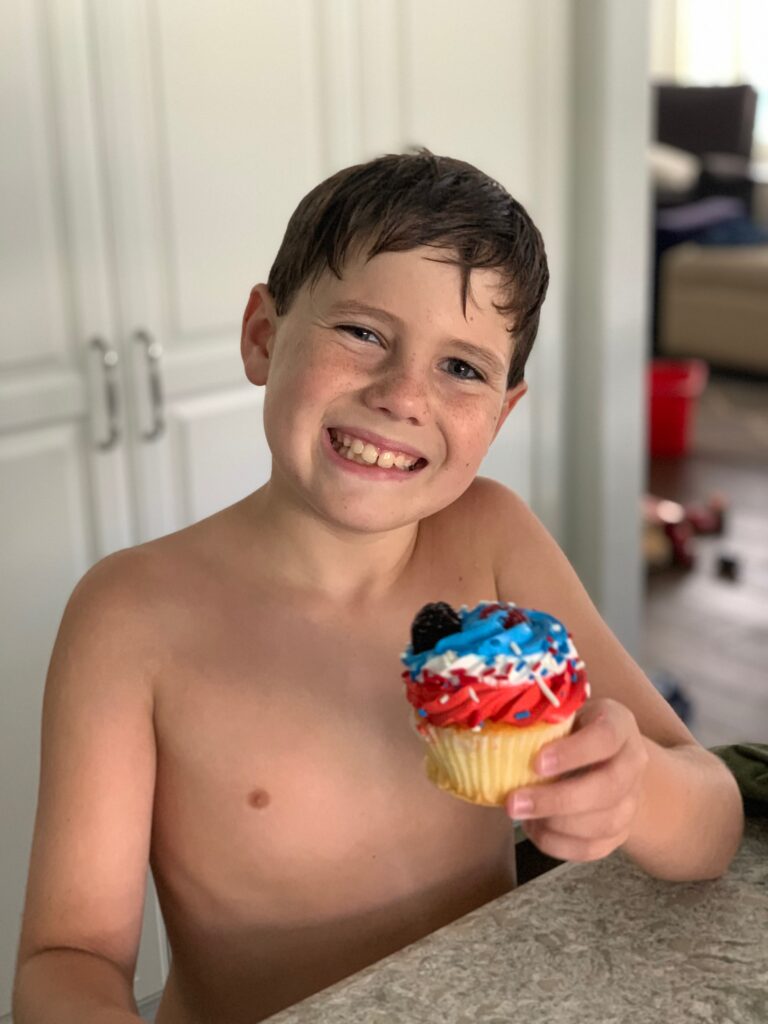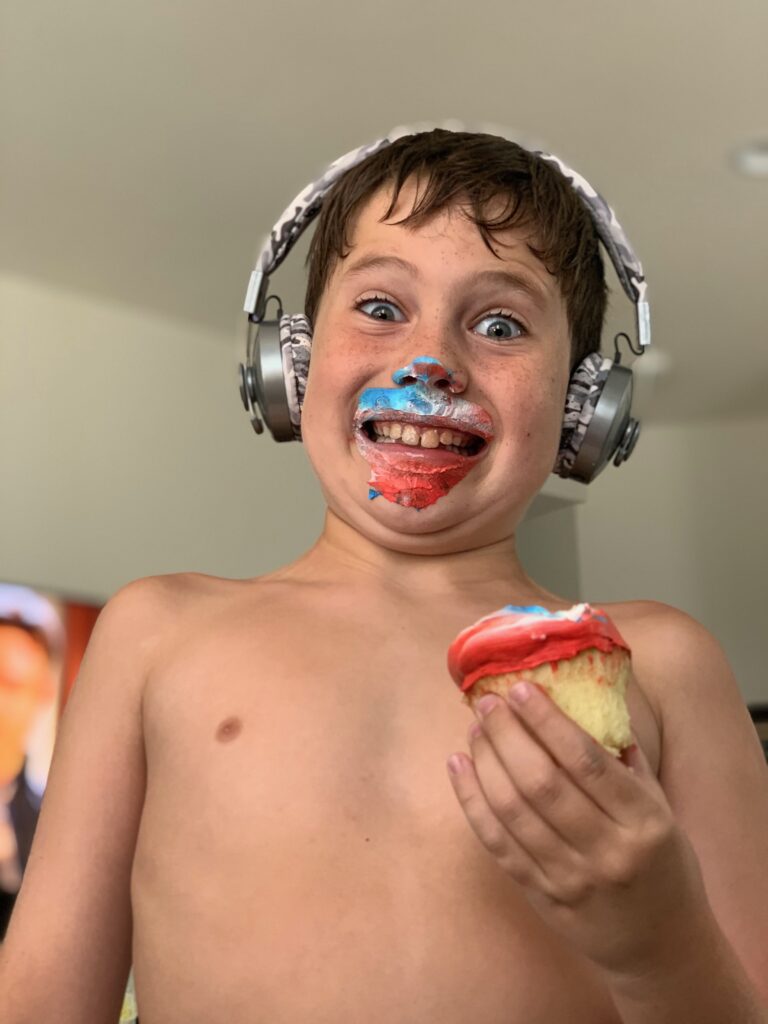 We finished the night up with watching fireworks on TV….so miss going to our cities big carnival and firework show and being with friends. But such is life during the pandemic. We are having to get used to plans canceling and making the most of it.
5// Summer Workbooks:
We like our boys to keep up with academics during the Summer so they aren't rusty on their skills come the Fall when they return to school.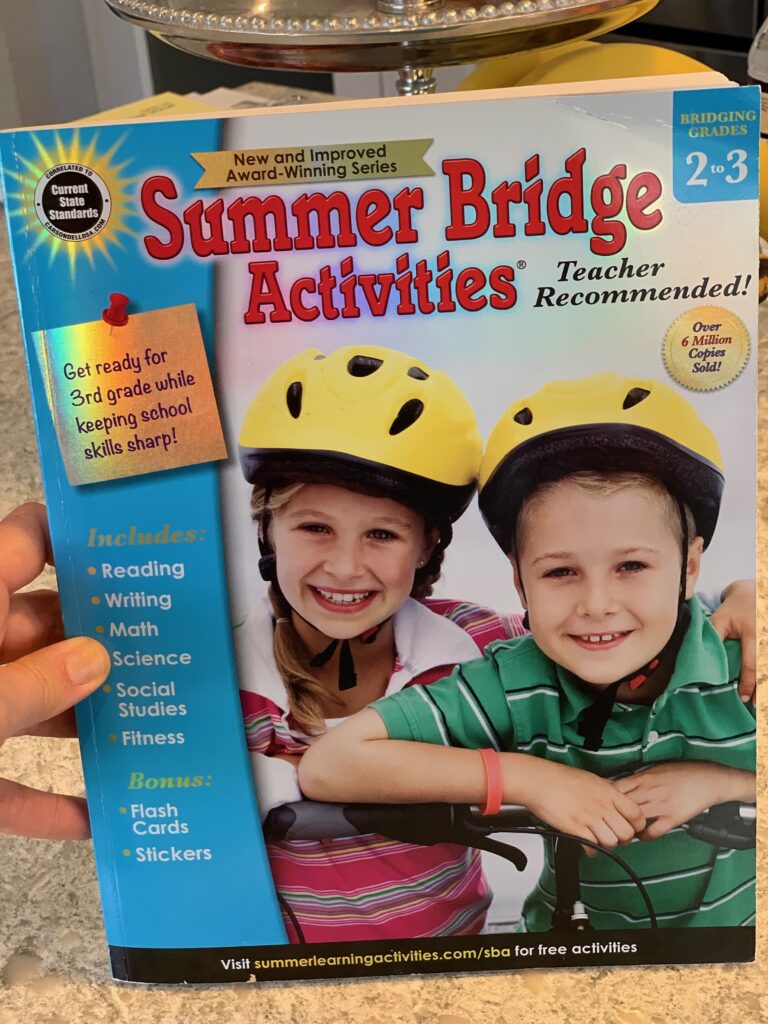 Tyler received some activity books from his Grandma and we are currently enjoying this one because it involves Stickers, his favorite!!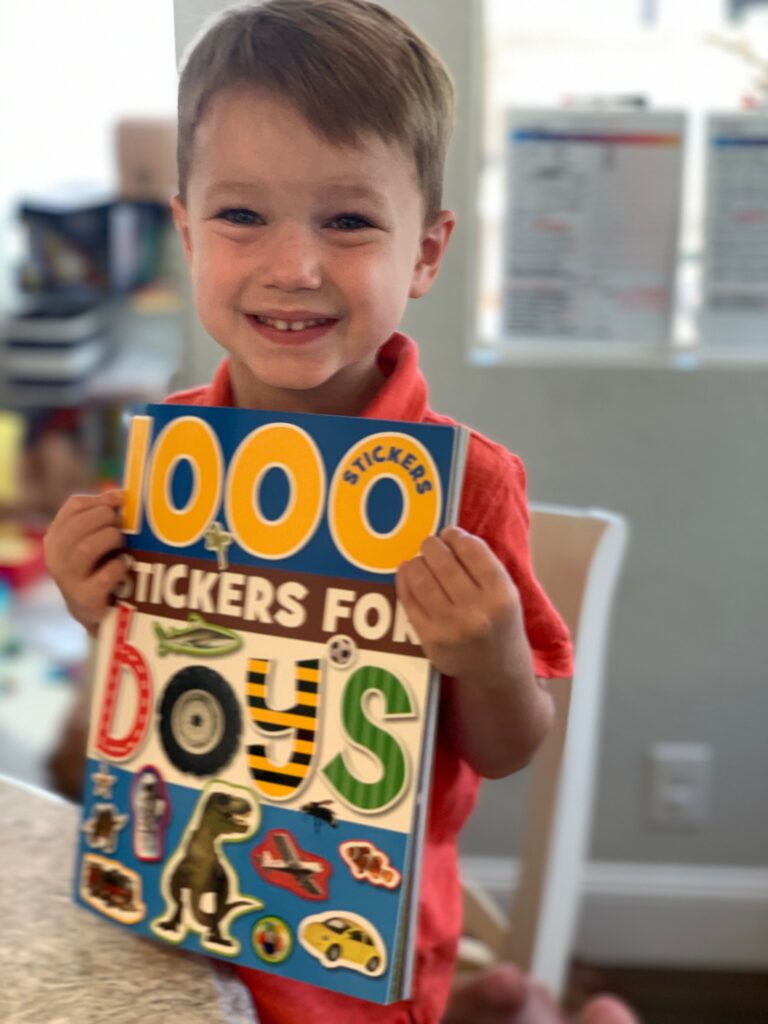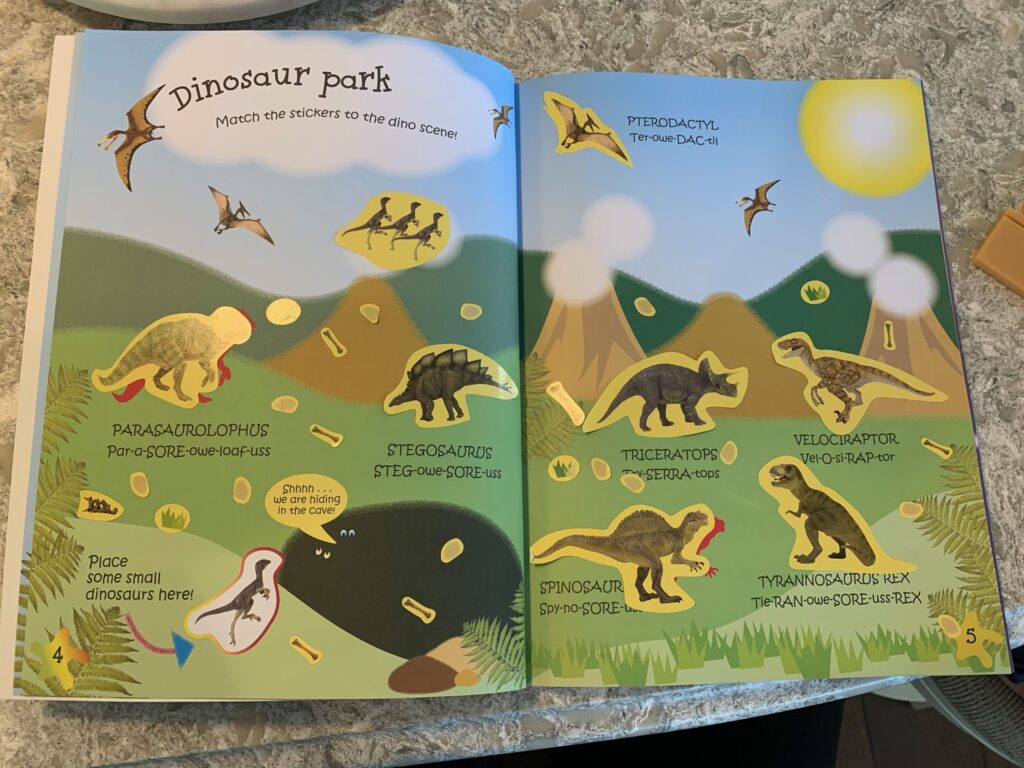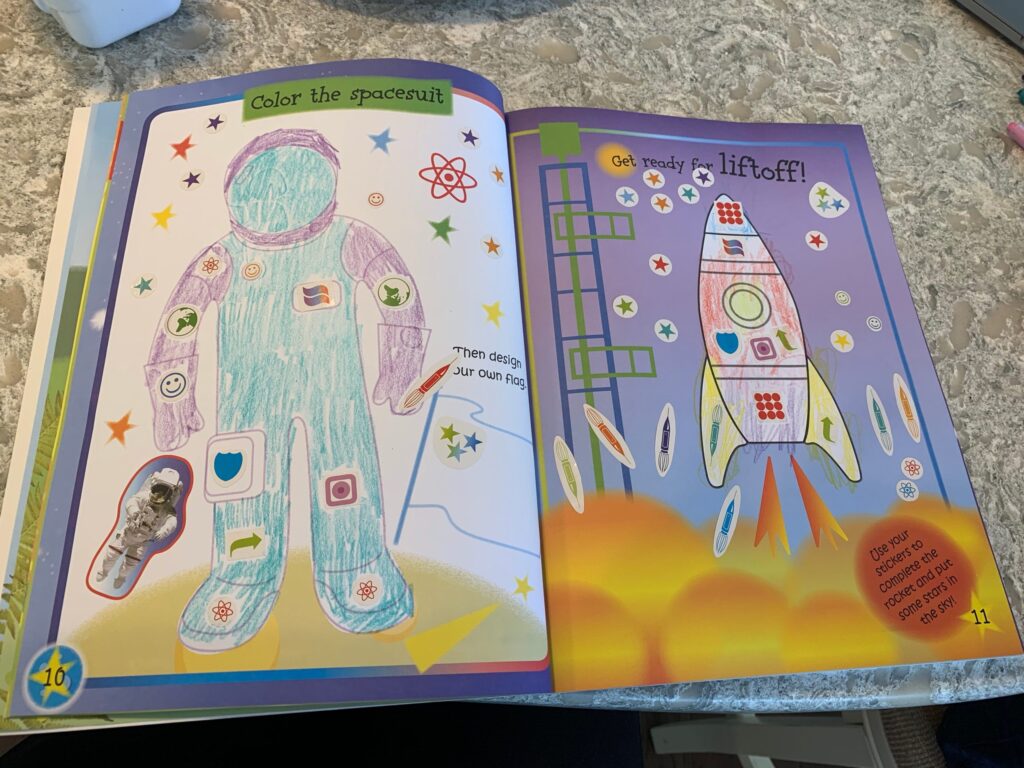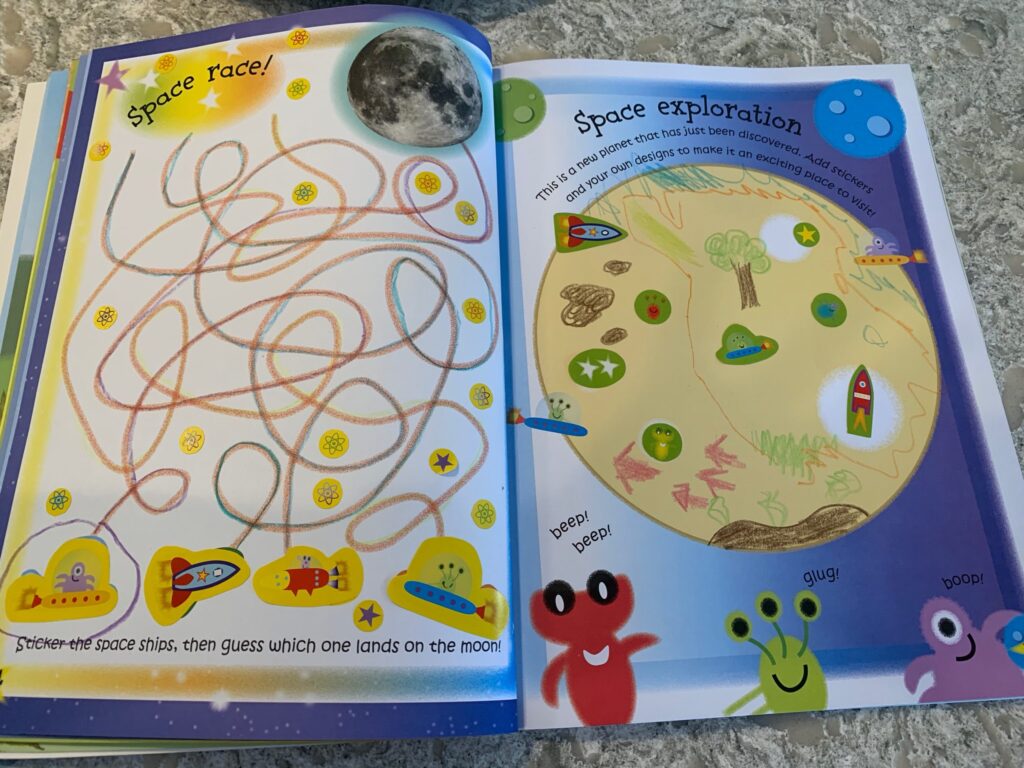 We do a few pages everyday together and he LOVES it!
I hope you all have a great weekend and see you back here next week!