I showed you our upstairs cleanout projects for the new year, in case you missed it you can read it HERE. Here are the areas we tackled downstairs.
The Family Room: behind our couch, is a hidden area that we use to store Tyler's play kitchen and a clear shelf with cubbies for books, puzzles, bins for cars/trucks and 2 cubbies hold random toys that the boys currently play with. This area needs a refresh a few times a year, ex: taking out books they no longer read, toys that are broken, cheap toys from McDonald's, you get the idea.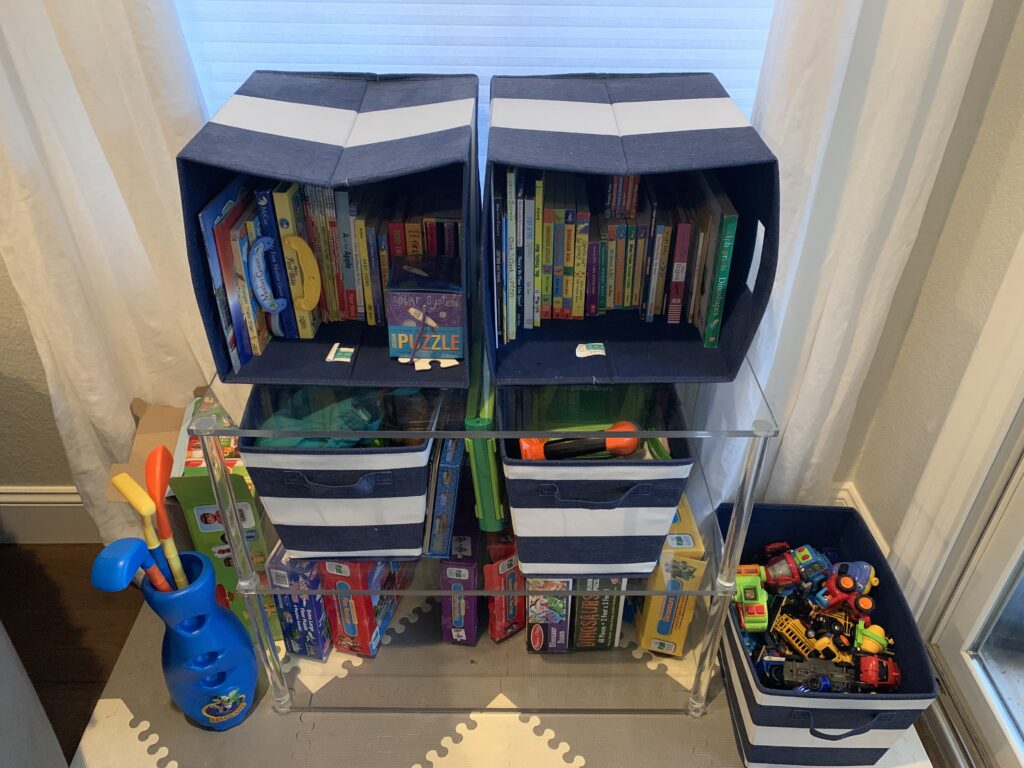 The toy cubbies and this toy chest were cleaned out by the boys with a little supervision from me. They had two bags, one for donating and one for trash. I was surprised at how well Tyler handled getting rid of some toys and having a kind heart to donate to kids in need. Luke has gotten so much better at letting things go too. I was very proud of them and I did incentivize Luke by adding to his allowance money. I believe some chores are done without payment and other tasks can be for payment. I told him payment depends on how well you do and how long the task takes and it was only received upon completion.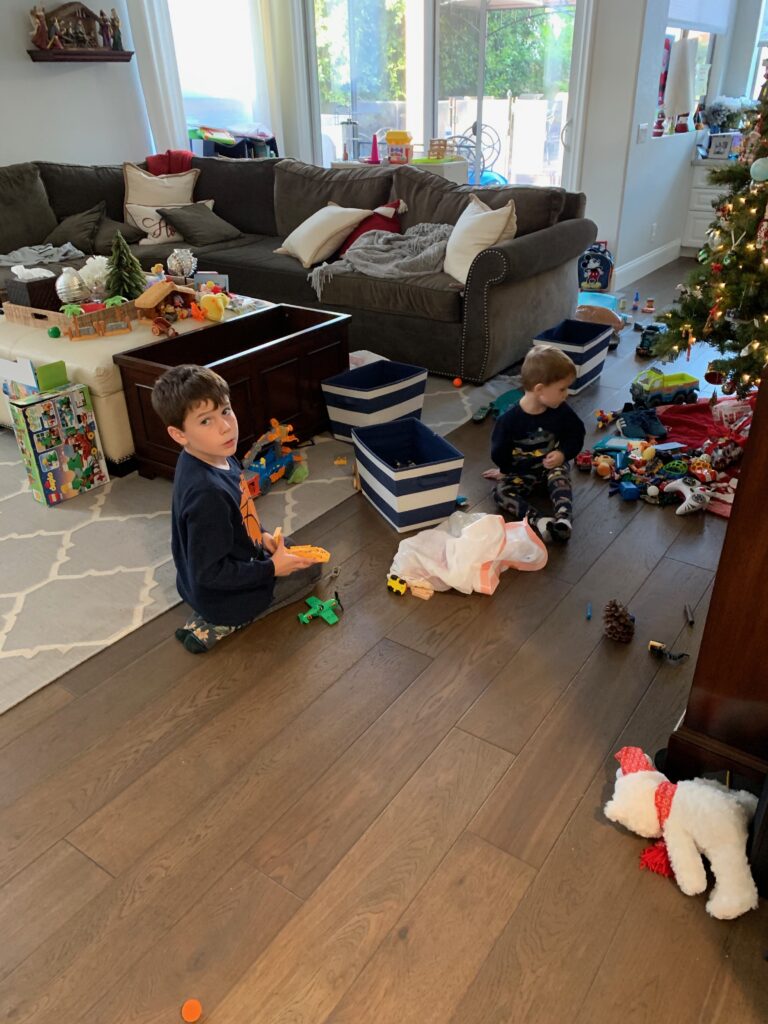 The next room that needed help was our office/guest room/kids legos/crafts room….haha this room is multi-purpose and often becomes a dumping zone.
Here is the before picture of the kid's bookshelf area: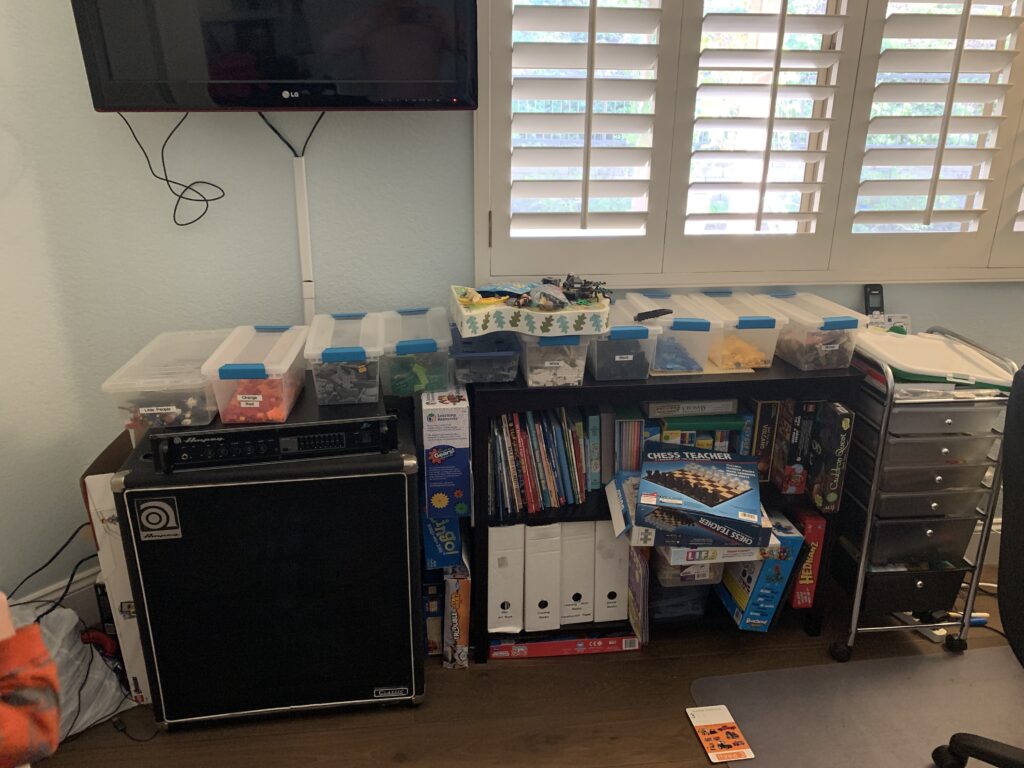 The desk in here is another area that gets dumped in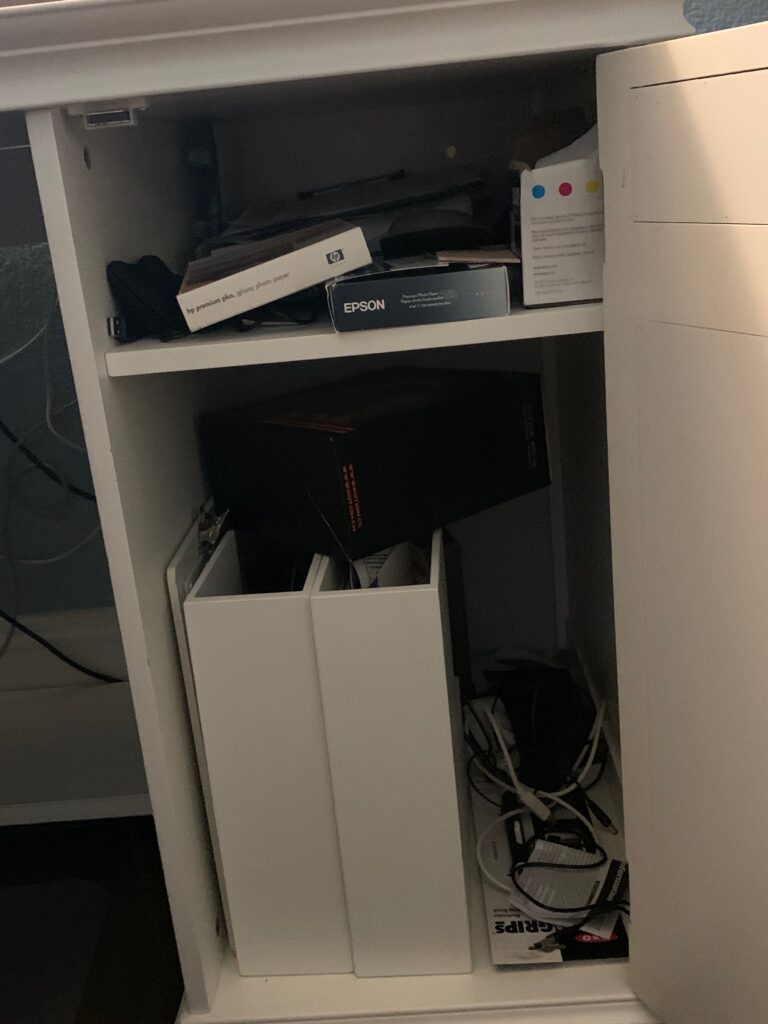 This kid supply cart comes in great use for coloring books, activity books, craft supplies, and play-doh. It needed to be clean out, wiped out and reorganized.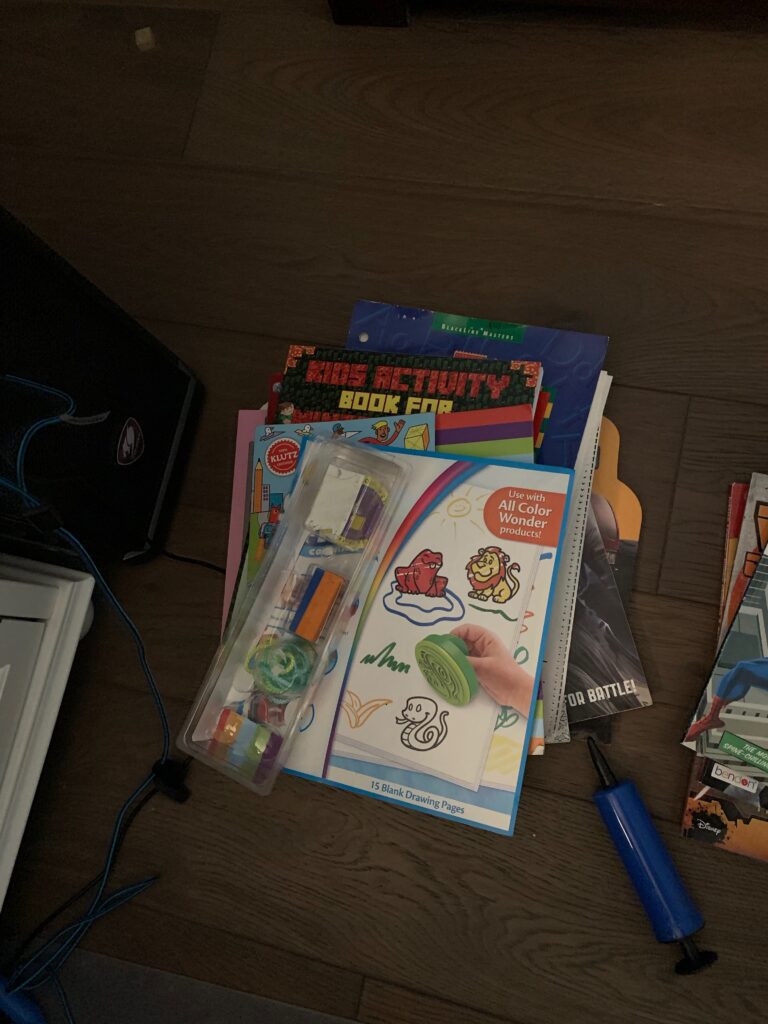 The downstairs bathroom medicine cabinet and under the sink needed to be wiped down and cleaned out.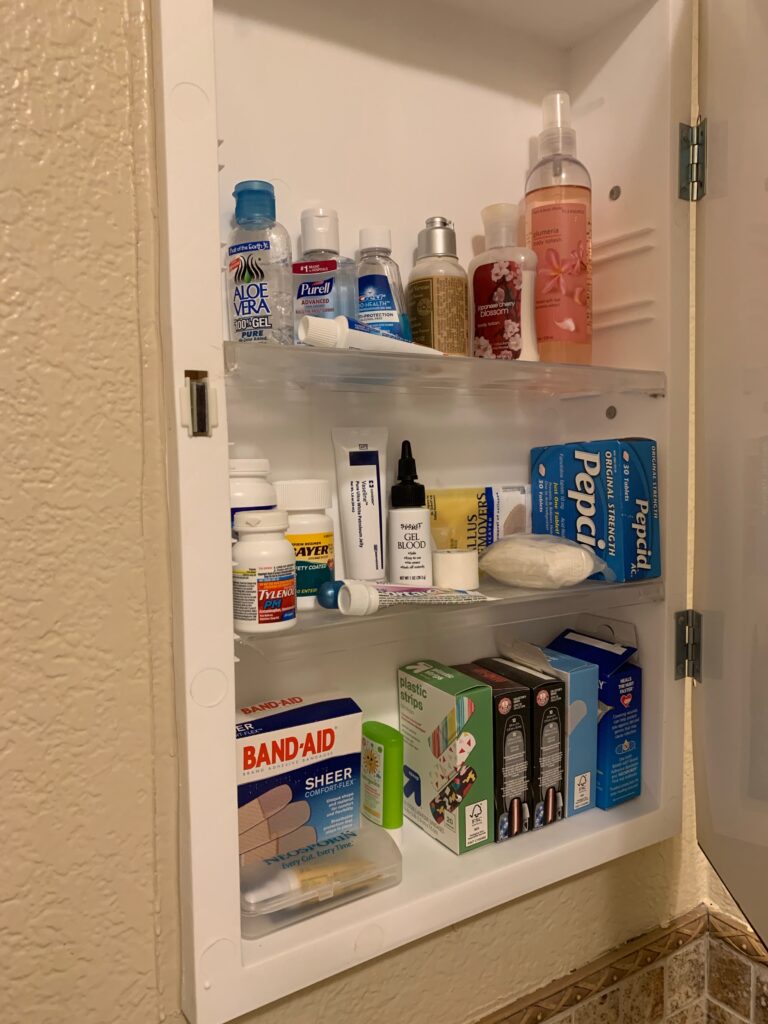 Our laundry room cabinet is not very impressive but still needed to be cleaned out too
The last thing that needed to be cleaned out and organized was this piece of furniture that was from my late Grandmother. All the drawers in it are great to organize a variety of entertaining pieces and party supplies. Using a piece of furniture to help you separate things is great for organizing purposes.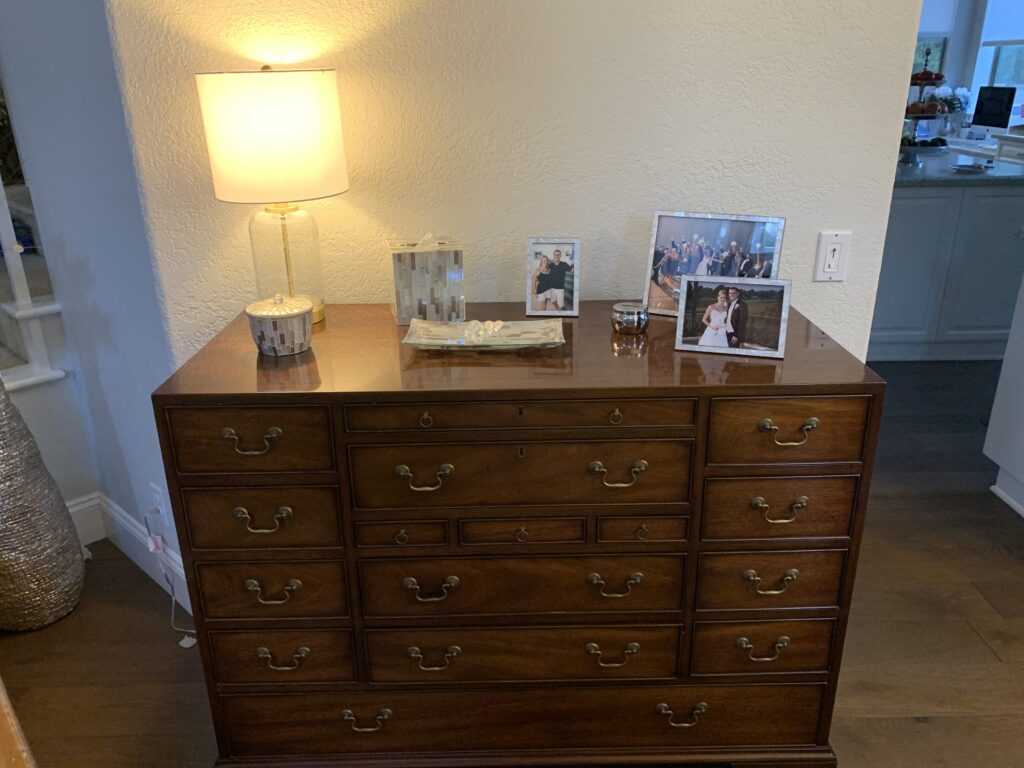 These are the middle drawers: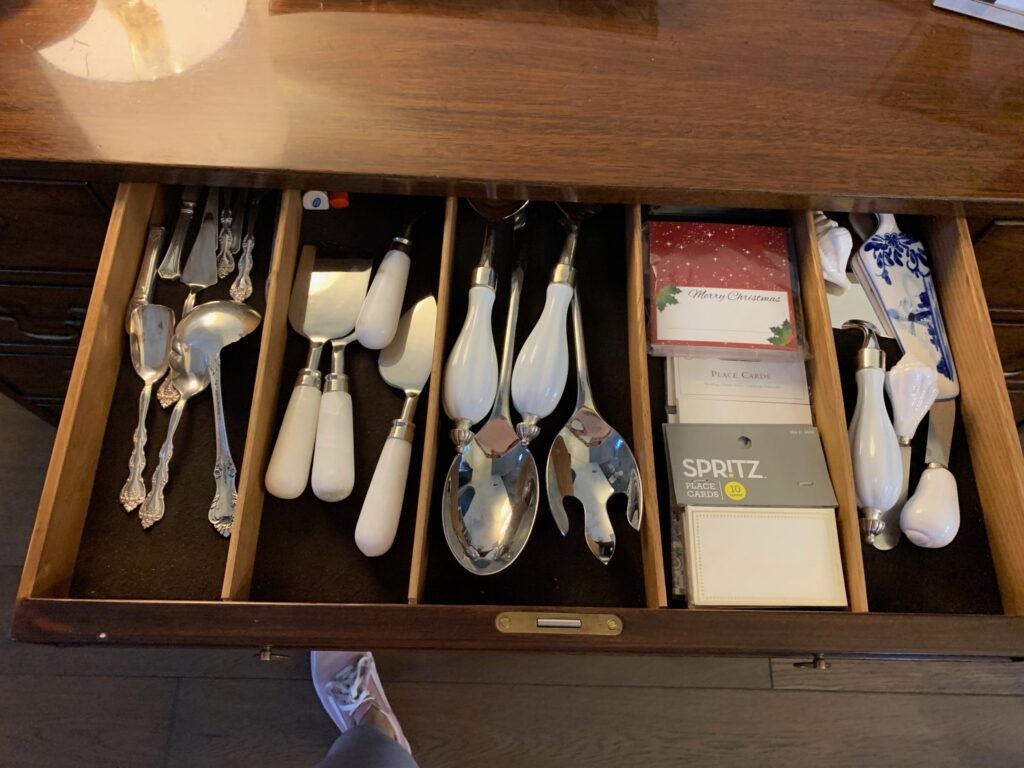 These are the side drawers: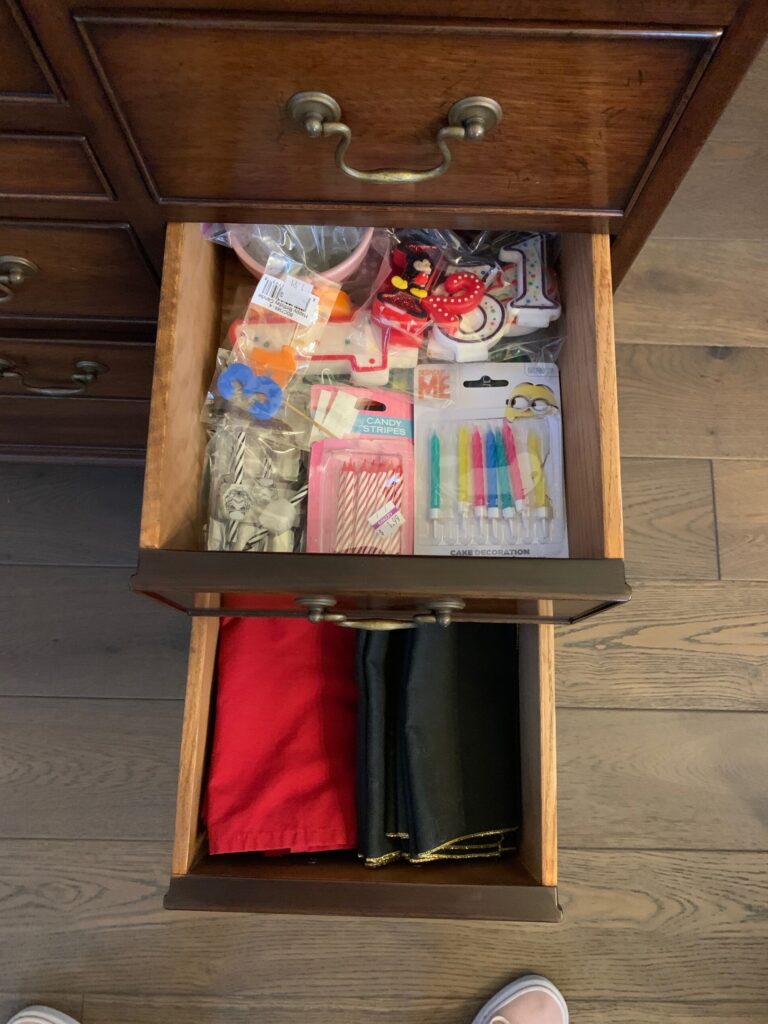 I hope you were able to gather some ideas to apply to your home and how to better organize it. Cleaning out and organizing is something I make a priority so it doesn't get overwhelming every time I tackle it. It is a task that requires your attention several times a year to maintain. How are you doing on your cleanout projects?