Happy Valentine's Day everyone! This is a series that I hope to put out a few times a month. It's where I will share with you things I'm interested in, products I love, things that are happening right now with my family and anything else in between. I love reading posts like these and I hope you find them as helpful and enjoyable as I do. So, let's get down to it….
One// These paper airplanes: Santa gave these to Luke in his stocking and we have had so much fun with them. They come with lots of different paper designs to choose from, stickers to decorate your planes and directions on how to make 4 different kinds of planes. The boys go to the landing at the top of our stairs to see whos can fly the best. A fun activity to do on a slow afternoon.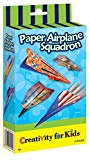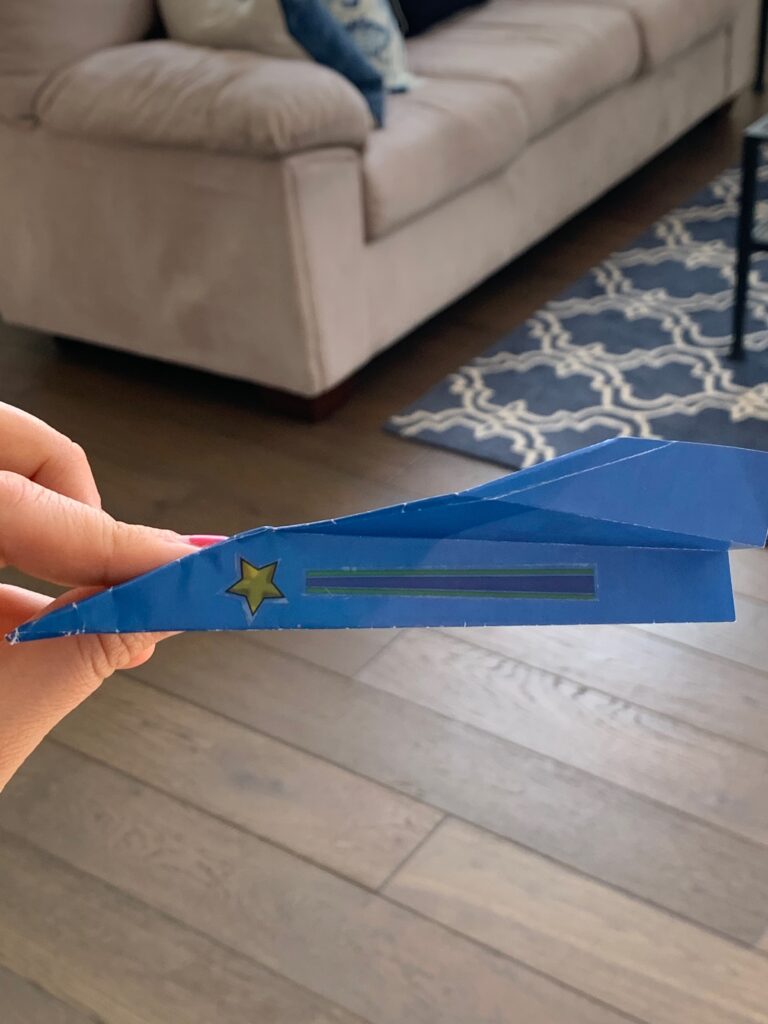 Two// Going to Luke's school was a favorite! Tyler and I got to enjoy listening to him read a book of his choice in front of the class. They get to pick a buddy to sit with them while they read. It's such a great idea to get kids comfortable with public speaking at an early age. After they finish reading, he chooses to pick on a few raised hands. They start with a compliment for the reader and then ask a question. I love attending his guest reads and he did a great job!
Three// The boys received their new Valentine's Day books! It was a favorite of mine watching them crack up as we read them together. I definitely recommend adding these books to your Valentine's Day book collection.
You can purchase the books here: Valensteins, Here Comes Valentines Cat and Groundhug Day
Four// A new favorite of mine is that I finally pulled the trigger and used Amazon Fresh to deliver some of our groceries. I'm still going to go to Trader Joes for some items but by ordering from Amazon Fresh it will save me the time of driving 12 mins each way to go to Ralphs and this Mama has no time for that task anymore.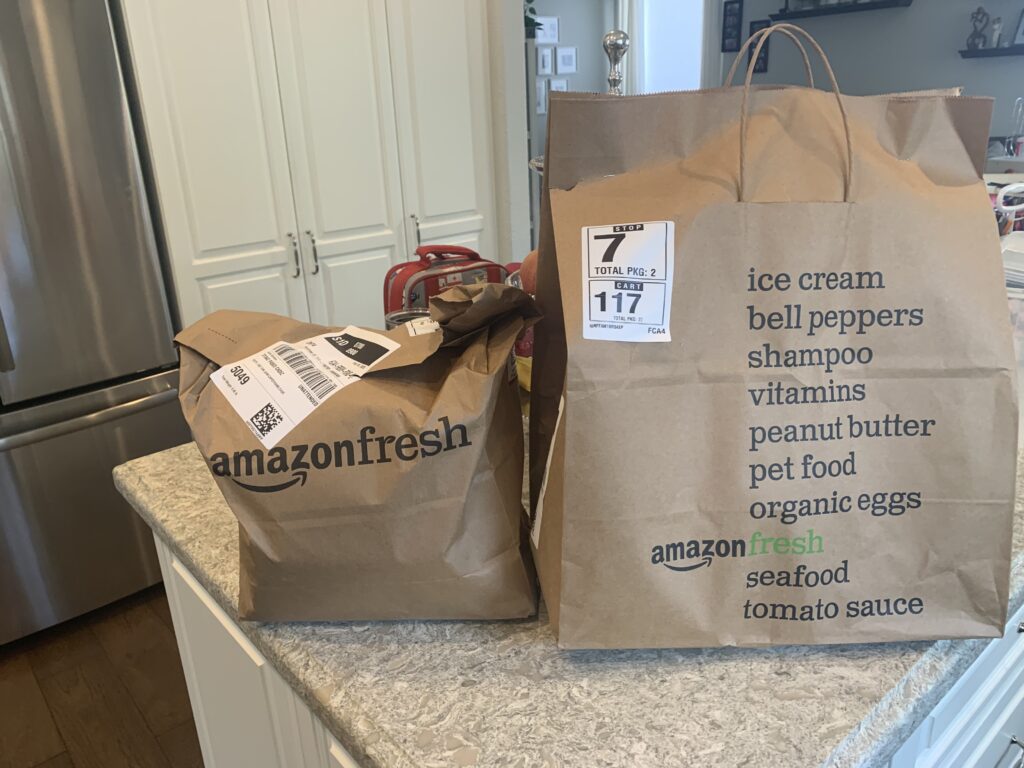 Five// A cute favorite was when I dropped Tyler off at school and I noticed that his teacher had made a picture album to show the kids holding signs with the day of their b-day for each month.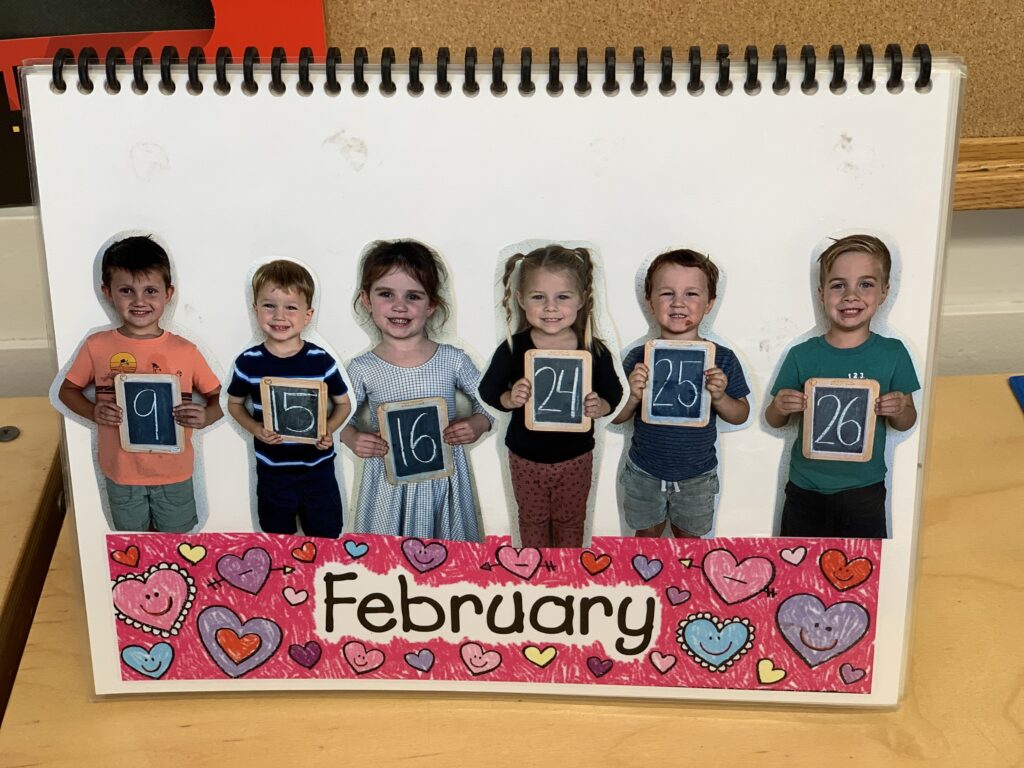 Six// A favorite of mine is watching Luke work hard on building his Lego sets. He received this one for Christmas and he loves lego sets that are Hidden Side because you can download a special app and it will display scary images over the lego set. You can find the lego set HERE.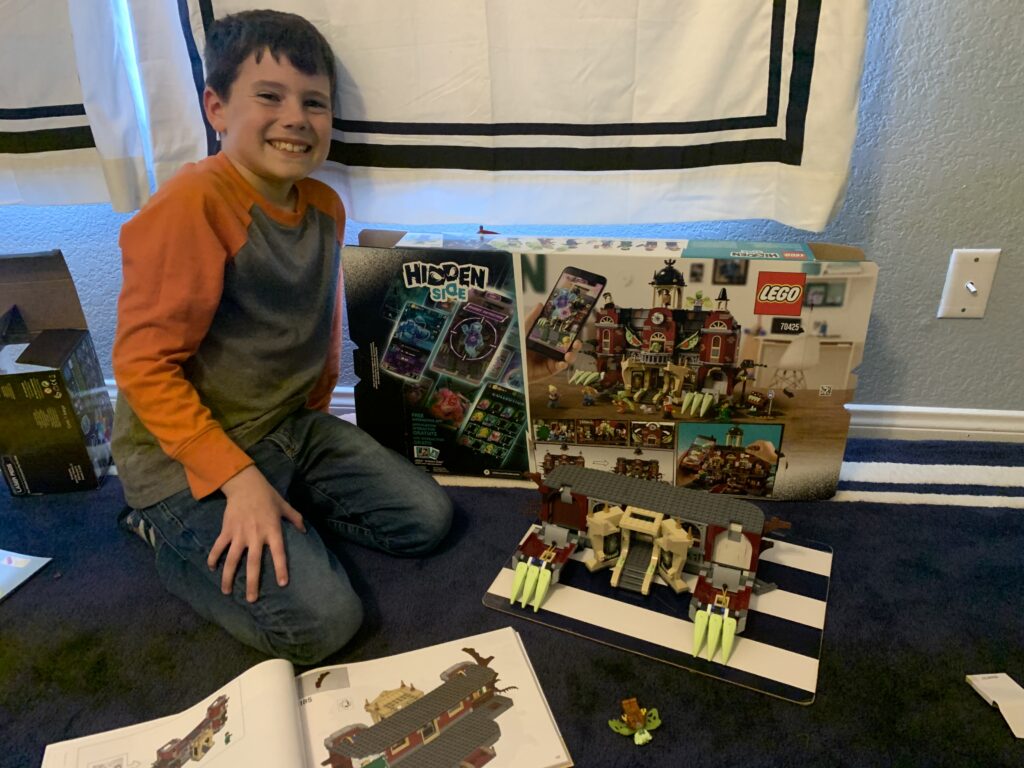 Seven// Tyler is always excited to have homework and this week he had an assignment to bring in 100 items for his 100th day of school! It was a favorite of mine watching his excitement as he counted 10 groups of different colored legos.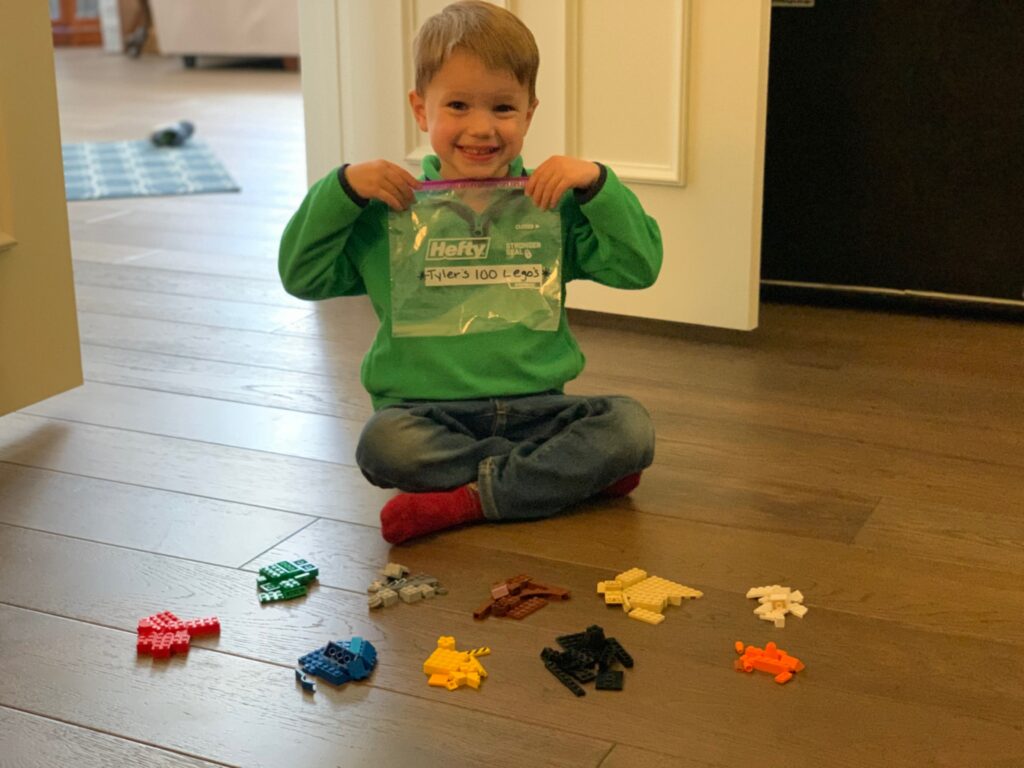 Eight// Seeing Tyler walk in with Daddy's shoes on is a favorite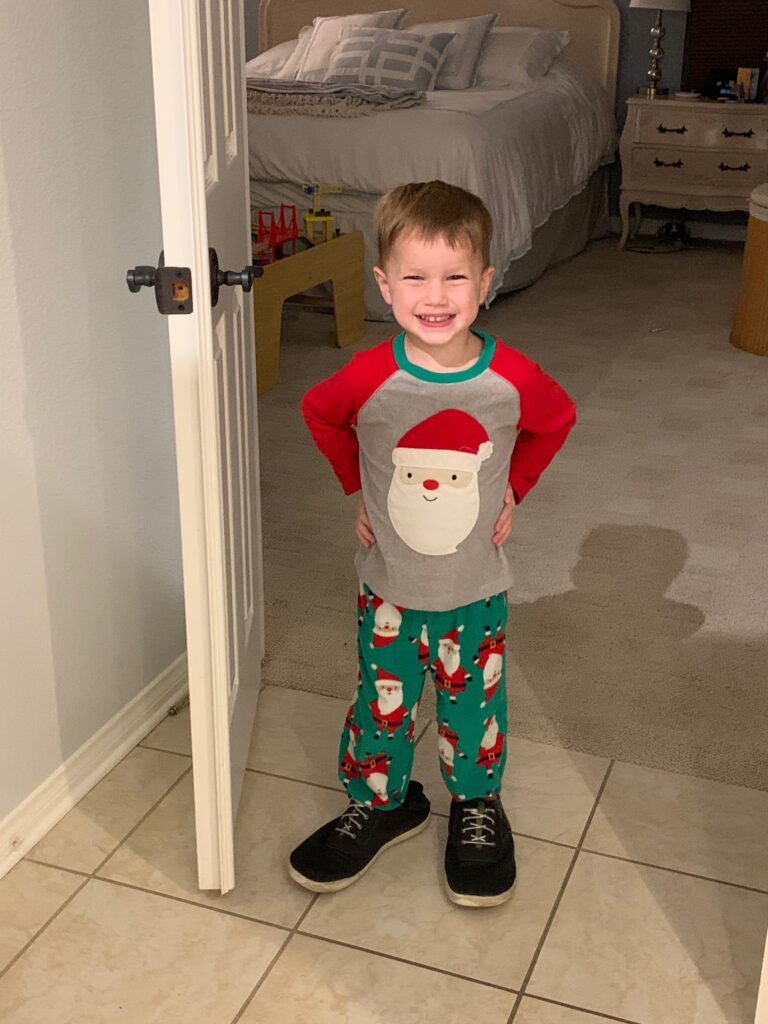 Nine// Watching Luke play basketball this season has been a favorite! He loves it and it's awesome to see him grow in his skills & competitiveness over the season.
Ten// Tyler's bring donut holes to his class today to celebrate his birthday that's tomorrow and that is a big-time favorite!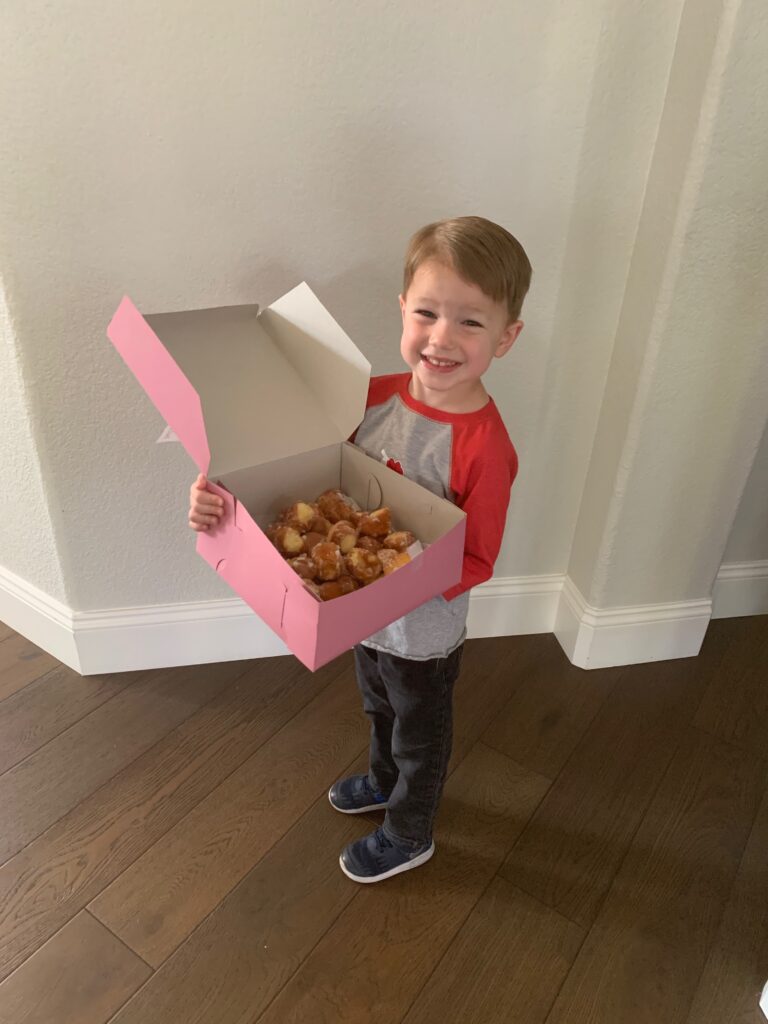 Eleven// My last favorite for today is our new Valentines decor:
I hope everyone has a great day with their loved ones. My in-laws from Florida arrive this morning and we can't wait for our fun weekend altogether! Happy Friday friends!