The holidays can feel overwhelming once November starts. Here are the ways I stay organized and intentionally schedule fun plans. I make a holiday to-do-list to brain dump all the thoughts floating around in my head. I'll keep the list by my planner so that I can periodically glance at it to see what needs to be done next.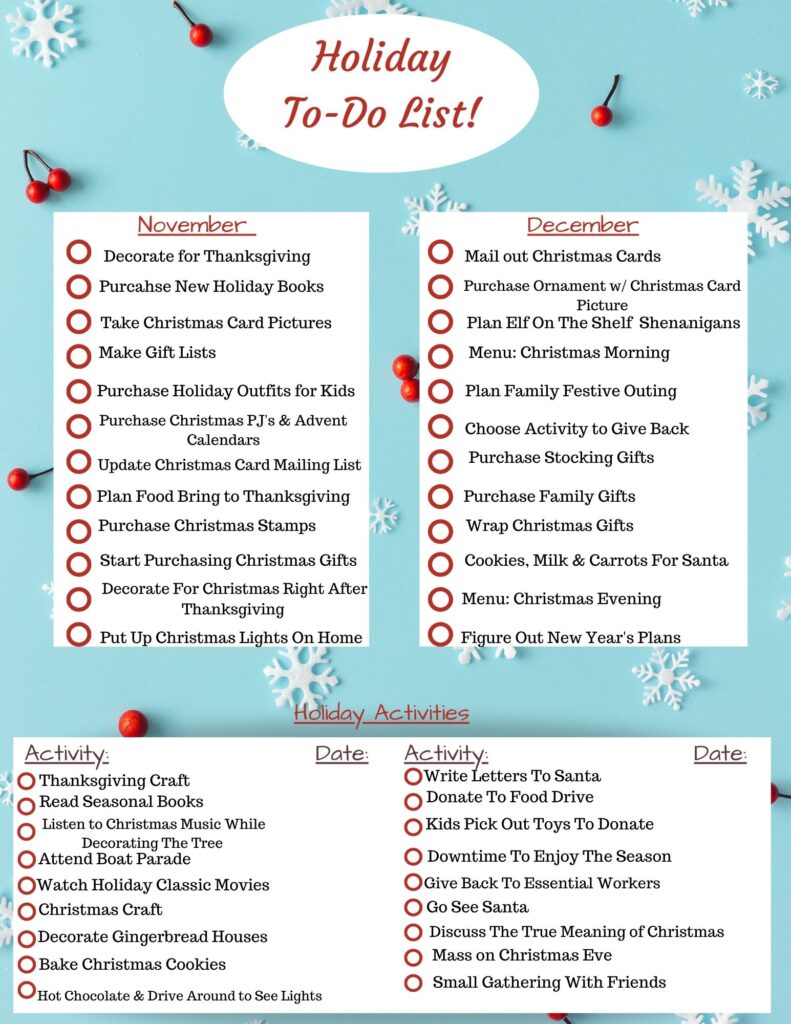 In my planner, I write down a few action items that need to be completed for that week. Doing a little planning at the start of the week, I feel helps keep the stress down. It also provides a calming feeling that you are taking control of the busy season and can rest in the idea that you have a plan.
For the most part, I like to start Christmas shopping in November, unless I see something sooner on major sale that I can't pass up.
First, either on your phone in an app like Evernote or in a notebook

write down all the gifts you need to purchase

: family, friends, teachers, charity, etc.

Giftster

: This is a cool app to use with your entire family. You can create lists, add clothes sizes, and set budgets. You can make private or public wish lists. This gift app will work best for a group where all family members sign up. But once it's done, it's a great way to share ideas and be organized with your gifts & budgets.
Second,

when you purchase an item write it by the person's

name and how much it costs. This helps you stay aware of what you are spending and stay within your budget. Particularly with your kids, it helps to see what items you have already purchased. Trust me, too many times when Luke was younger I would buy something and hide it in an odd place and then literally forget about it. Santa has had late, day-after-Christmas drop-offs on our doorstep several times in the past, which is why I needed to get myself organized. I also break out a list for their stockings too.
Third,

we have a family discussion about what activities we are interested in doing during the holidays.

This way everyone feels like they have a say in what our plans are and we all get to be involved. This year, activities may be limited which is why having a plan of what you can do is important so that you are intentional and, most of all, memories are still being made.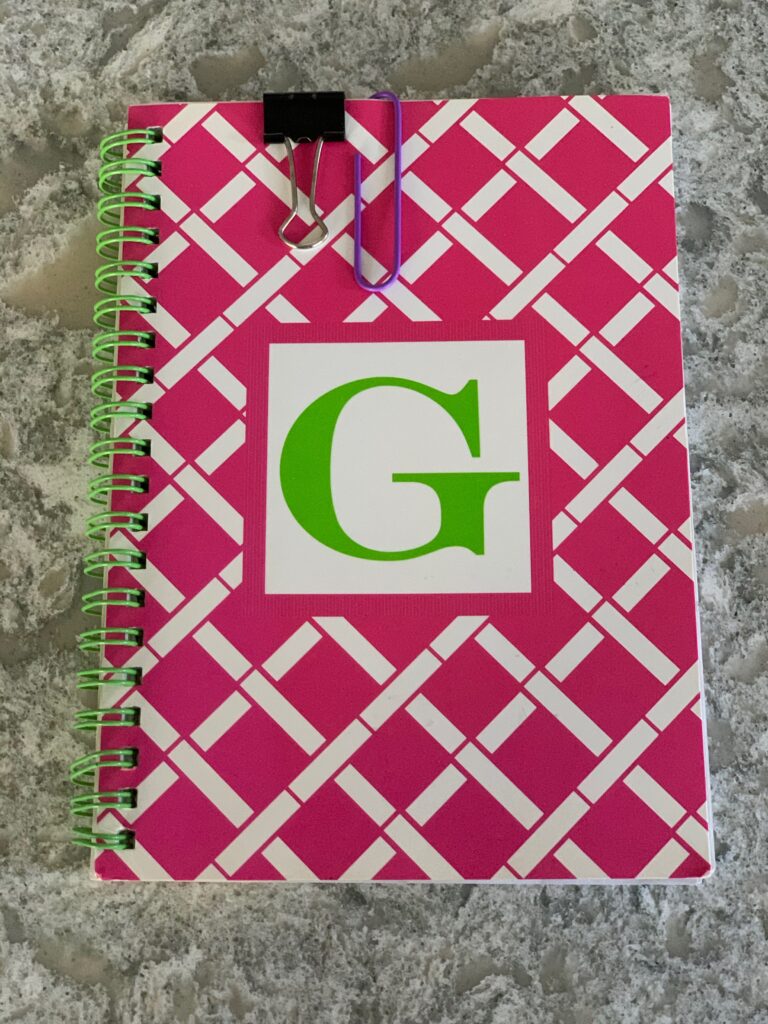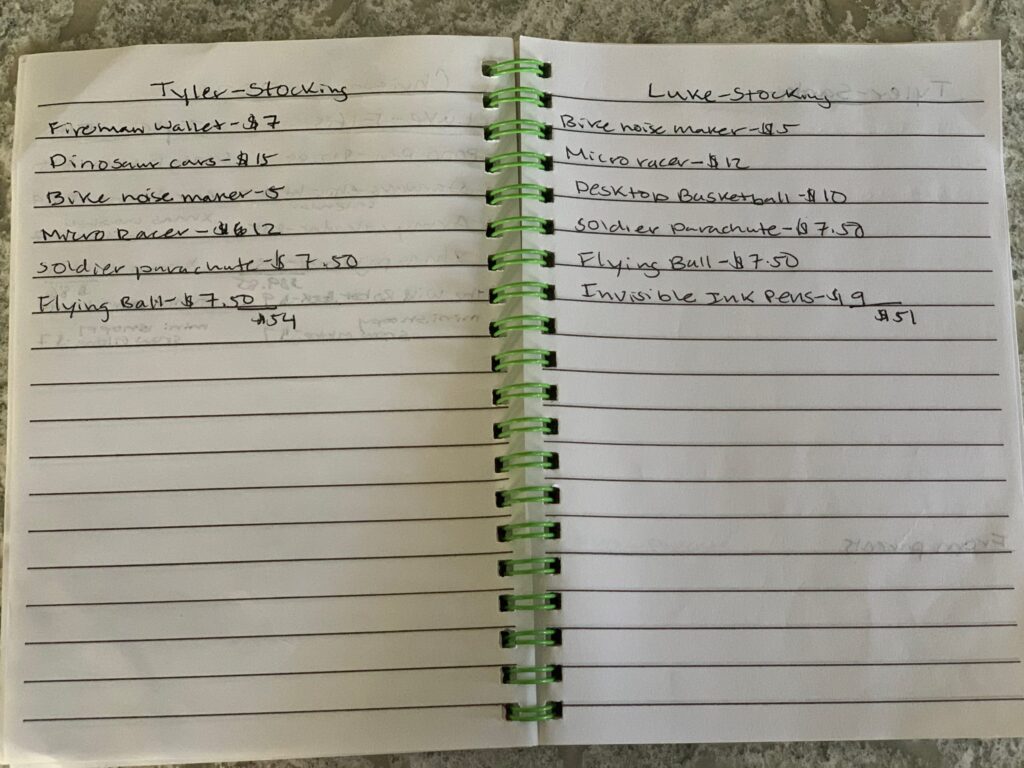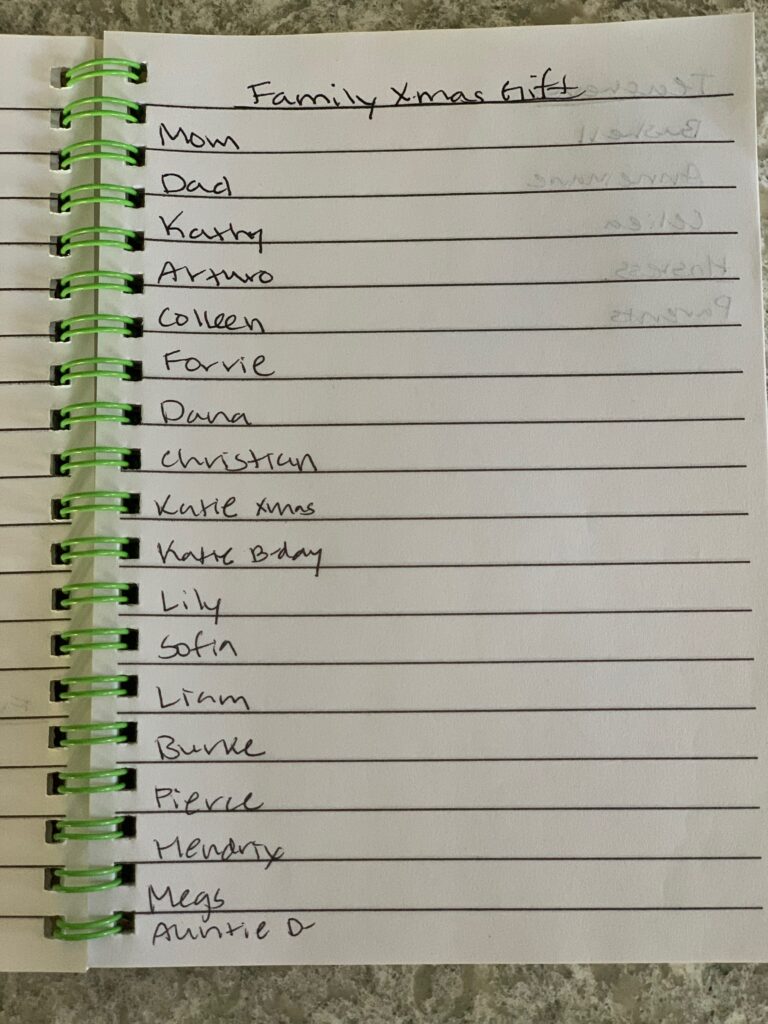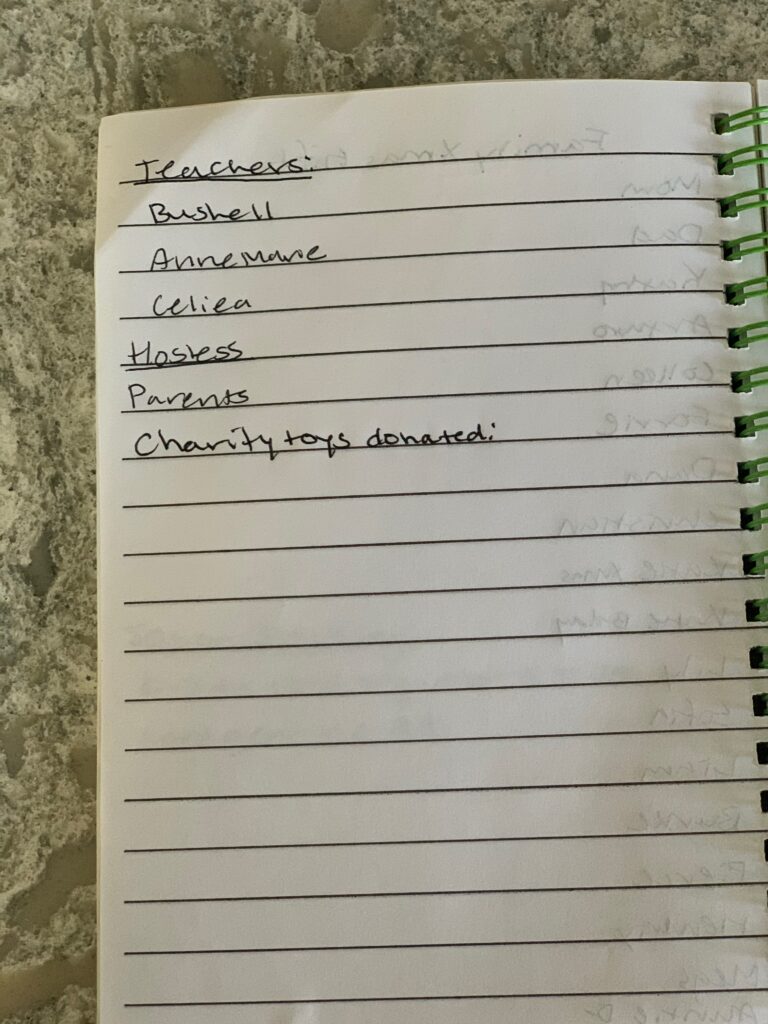 I hope this has given you some ideas on how to stay organized this holiday season. Be sure to subscribe below so you can receive my free printable Holiday To-Do List so you can fill it out for yourself.