We enjoyed an adults-only vacation to Cabo and stayed at the Secrets Puerto Los Cabos Golf & Spa Resort!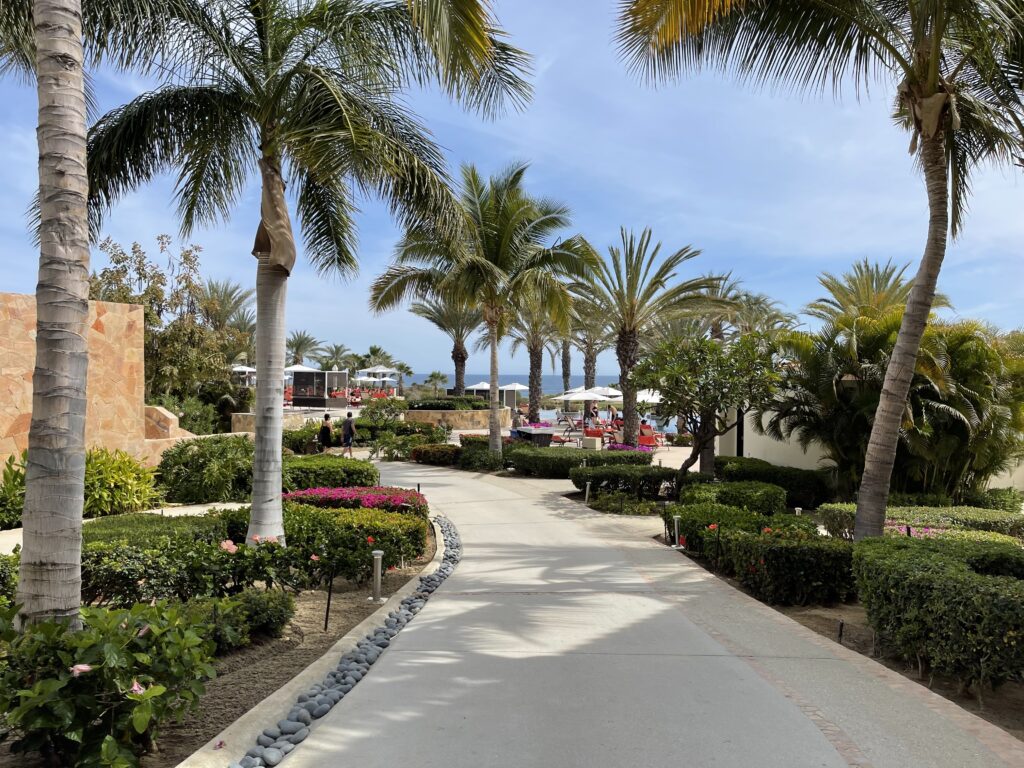 This past week Jason and I went on a 3-night vacation with his work executive team to Cabo! This past Saturday we flew first class….this was a first for me to go to Cabo and fly first class, I loved it!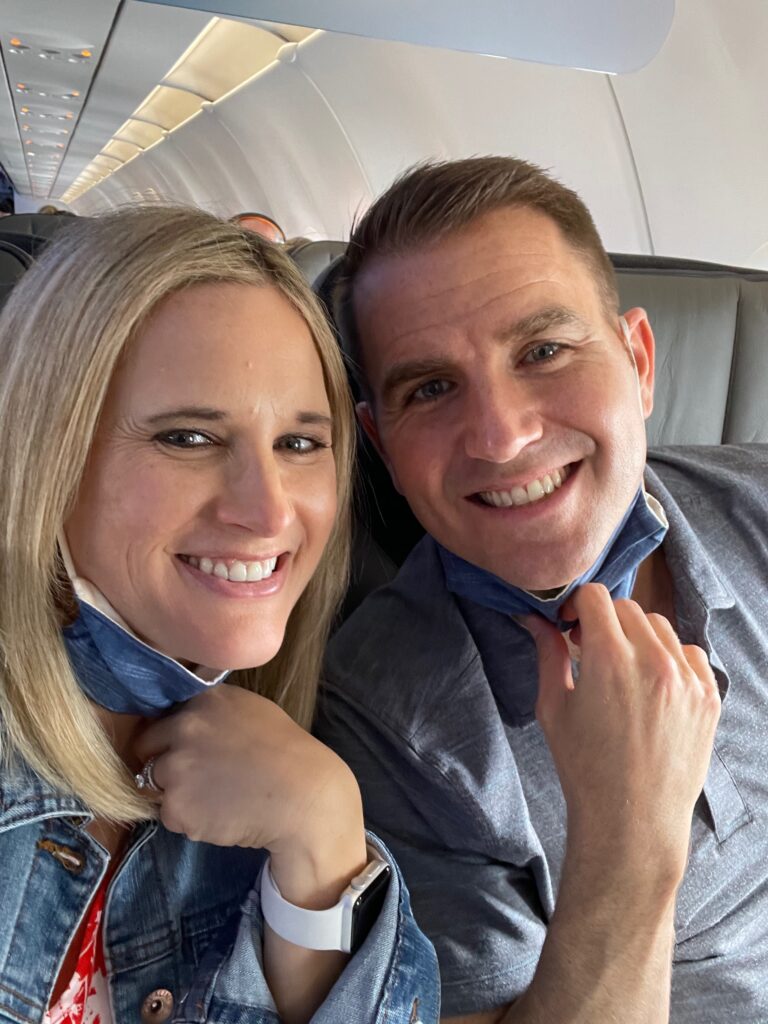 I mean look at all this leg room!!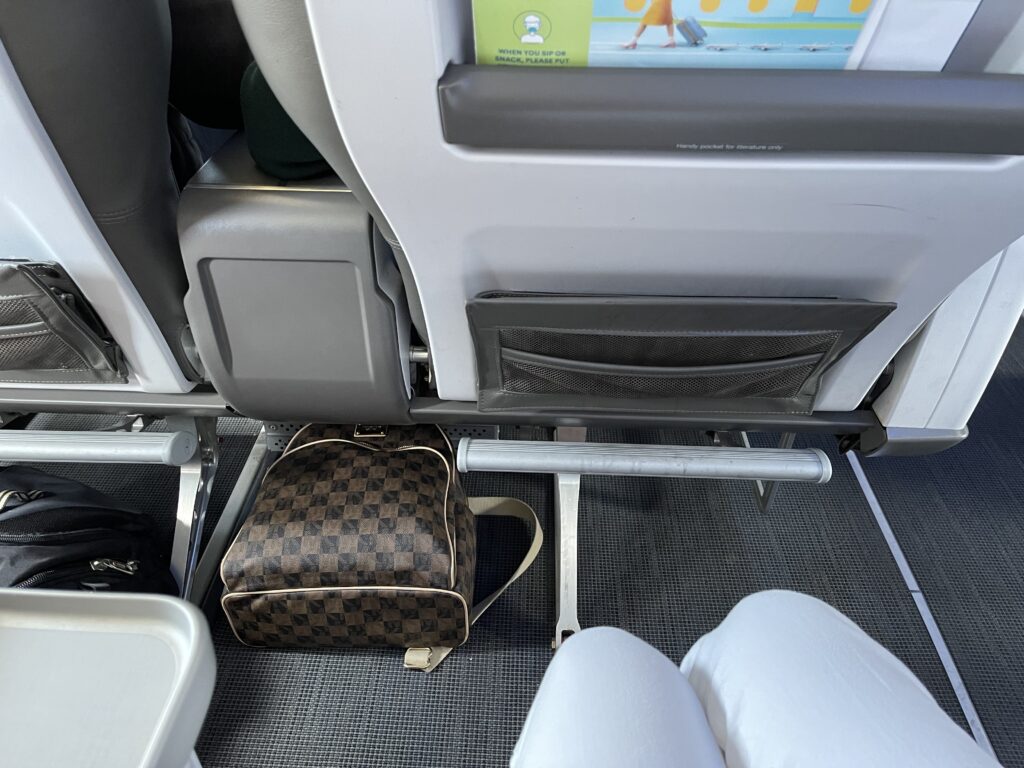 You get free food, I chose the cheese and fruit platter and it was so yummy. You get cocktails, so of course I ordered a Bloody Mary to start off the vacation on the right foot!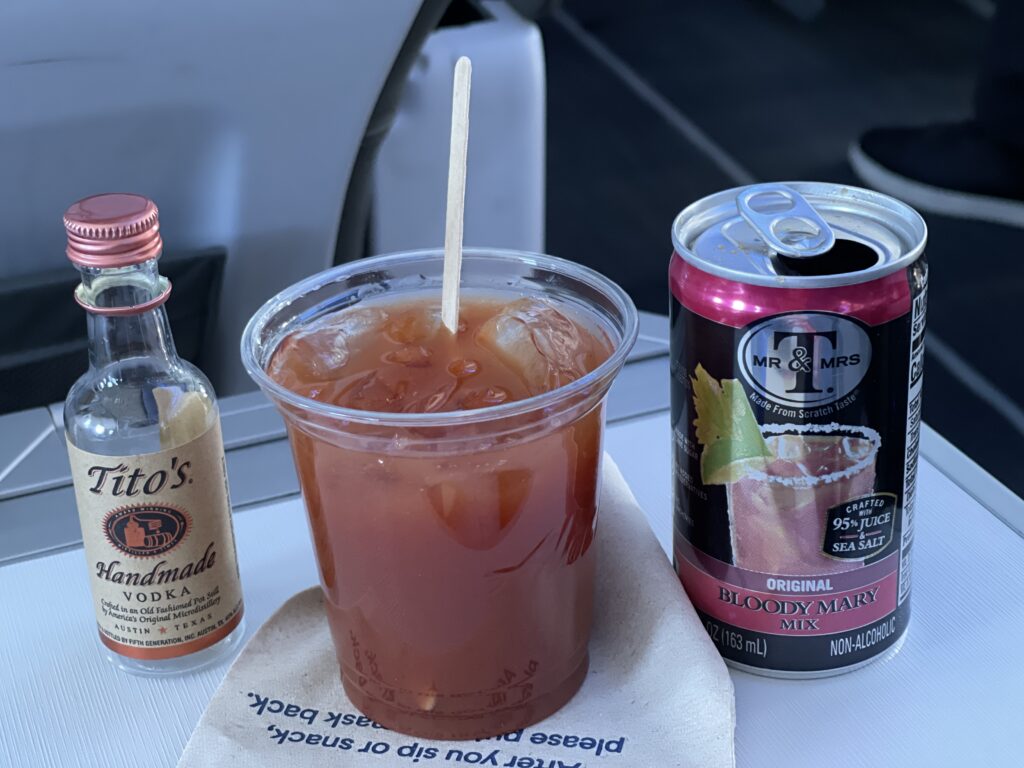 Cheers to being on vacay!!
It was an easy 2 hour flight. When we arrived we got to check in through the VIP lounge. They had this delicious food spread out for you to enjoy, YES please!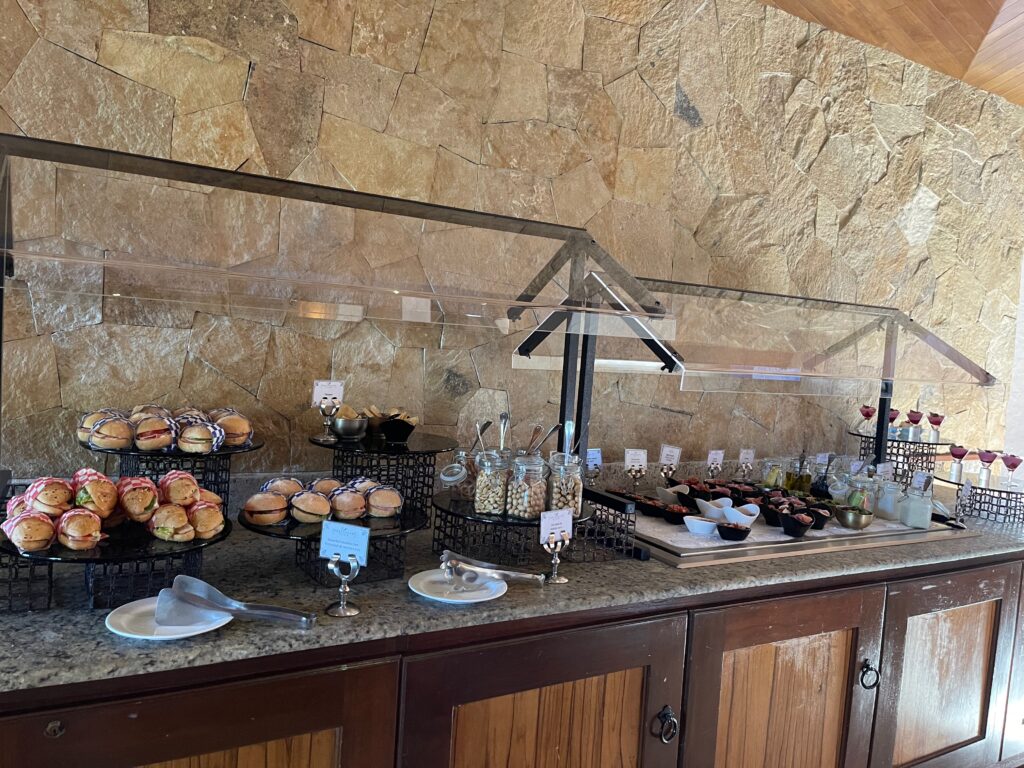 Andreea and Sebastian (one of the companies owners) were our travel companions. Andreea and I were very excited to be greeted with drinks and food!
We headed to our room to get changed for dinner, our flight was delayed an hour so we needed to hurry and get ready. We had a 6pm reservation at a Mexican restaurant at the resort.
Our room with a gorgeous view!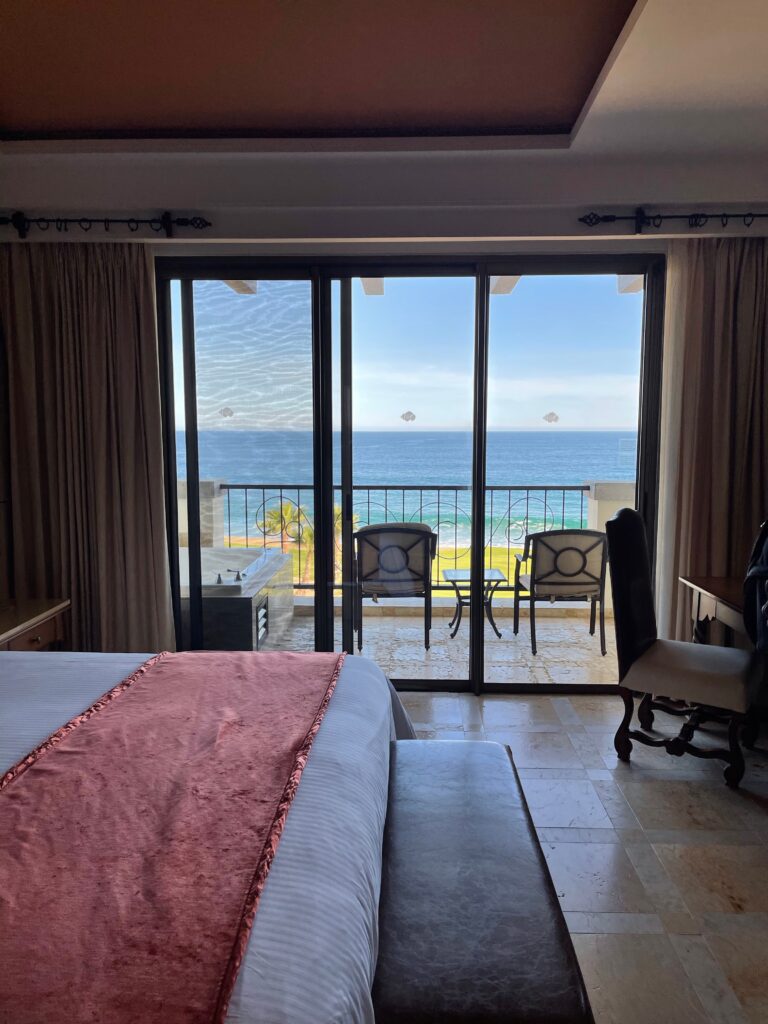 All ready for a fun night out!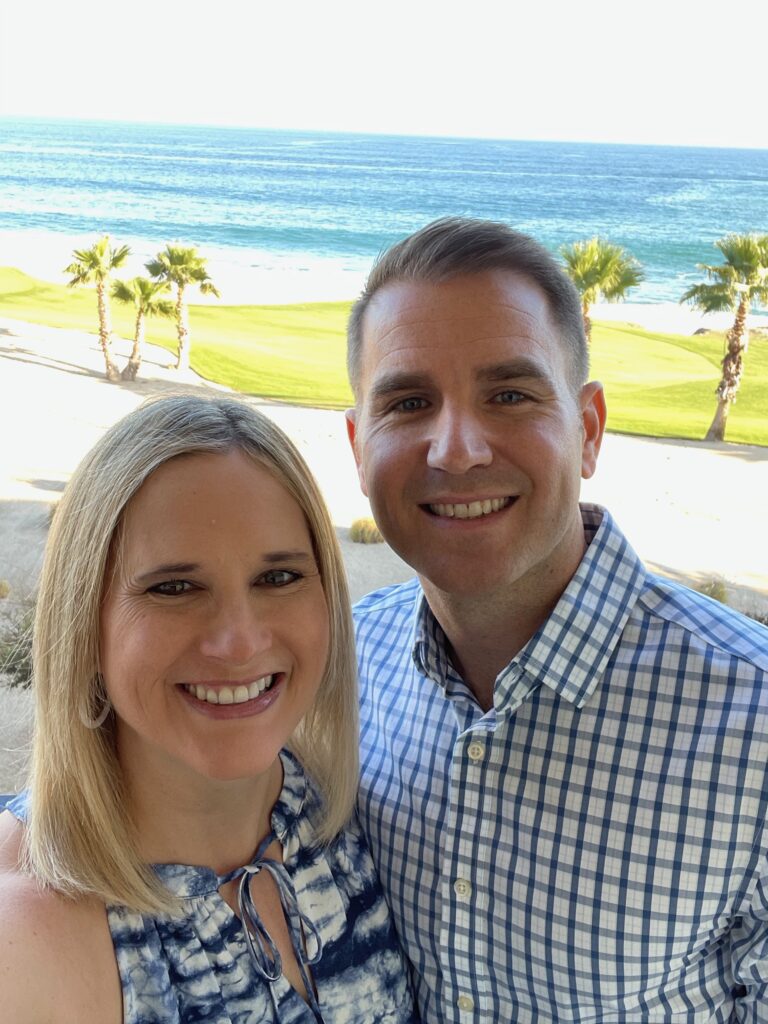 That evening we enjoyed a long stretched out dinner…it's nice to relax and not feel rushed to get back home. We watched the resorts entertainment that evening, dancers, entertainers doing tricks, followed by upbeat flute music, lol it was interesting to watch, lol.
Each morning Jason and I would enjoy coffee out on our balcony and listen to the waves crash while watching golfers play. We woke up early for vacation standards on this morning because Luke decided it would be a great idea to call us at 7am to say good morning, LOL!! Gotta love kids and their great ideas!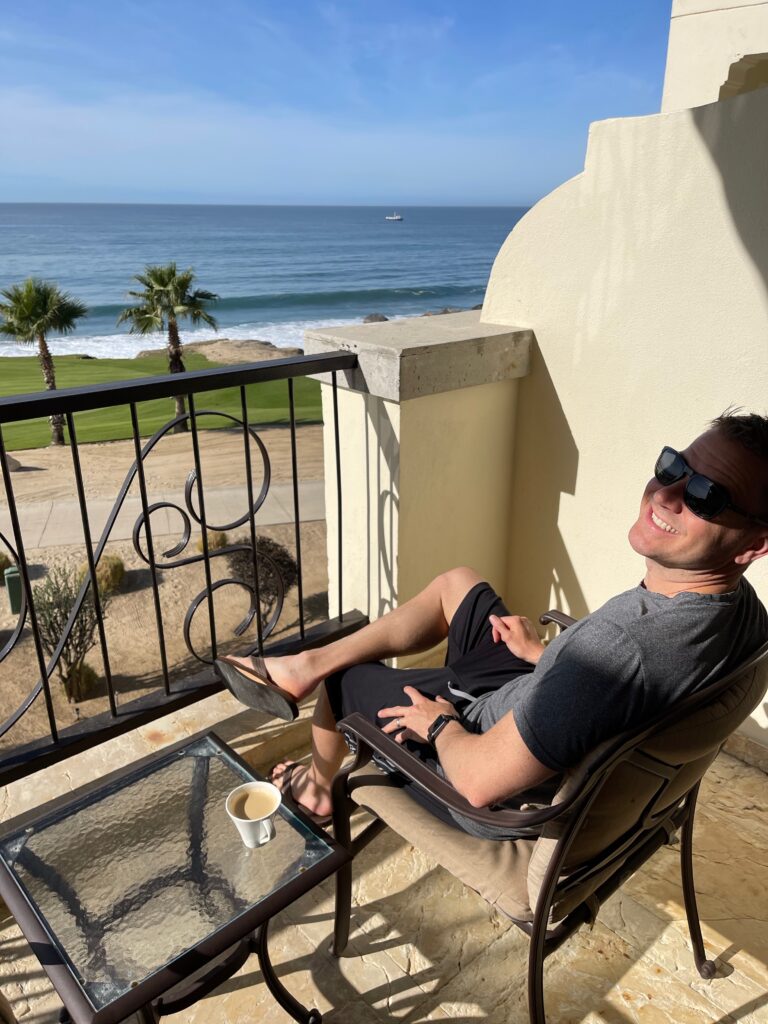 Our View!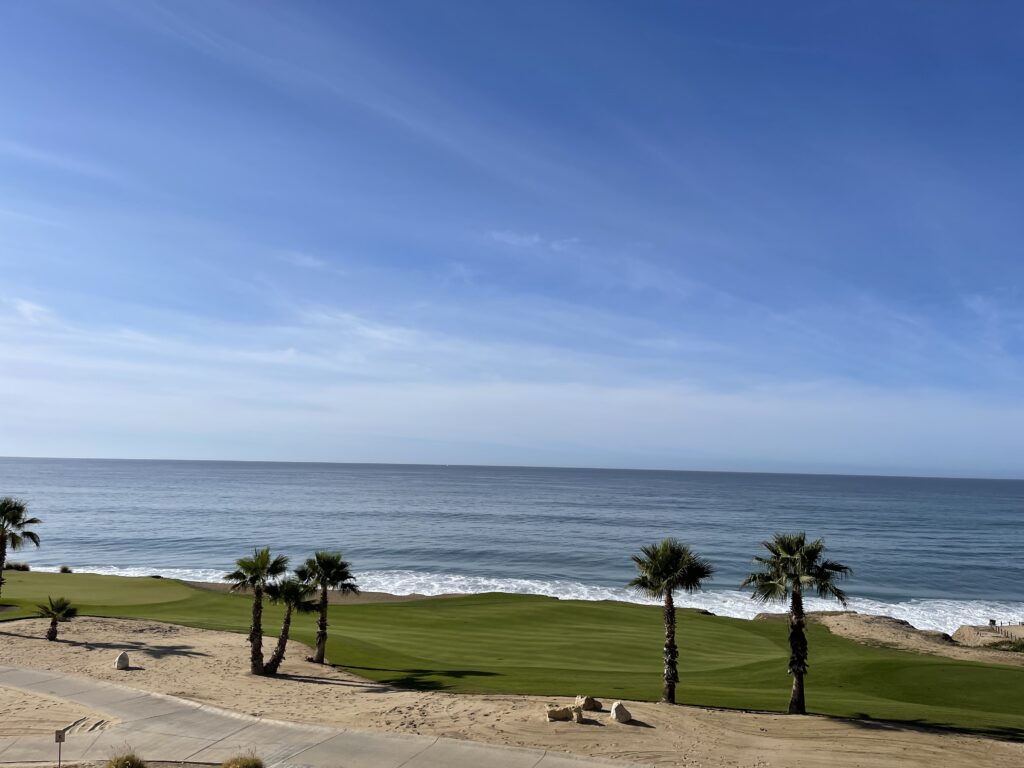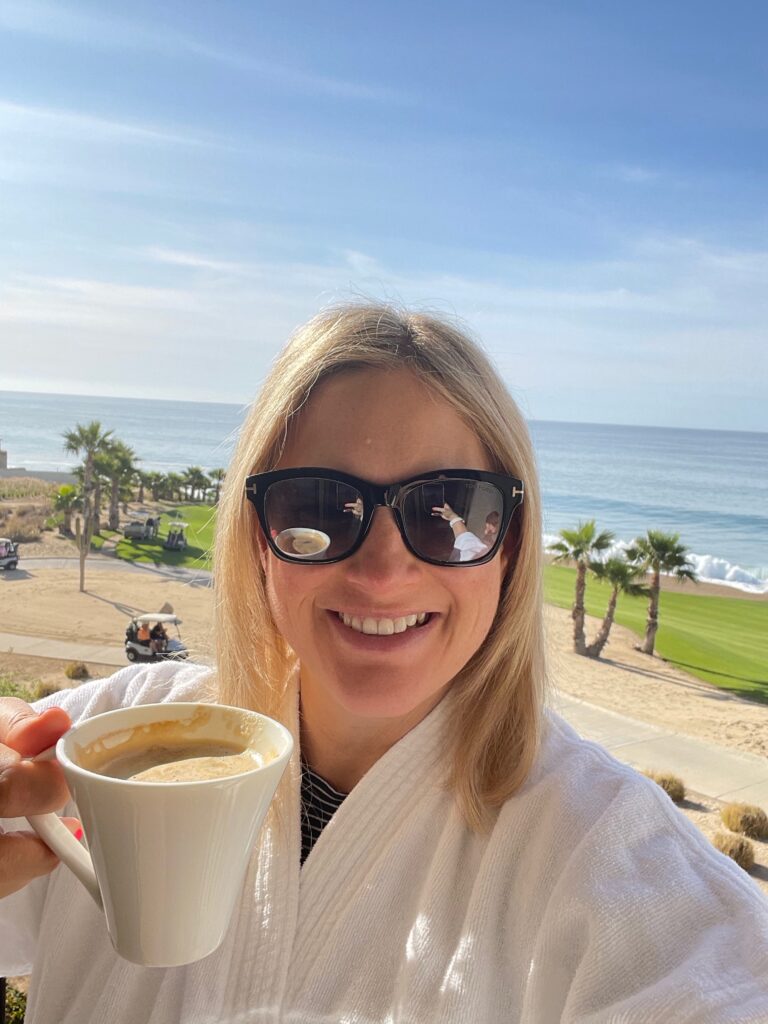 Jason and I went and got breakfast and then met up with the group at the pool.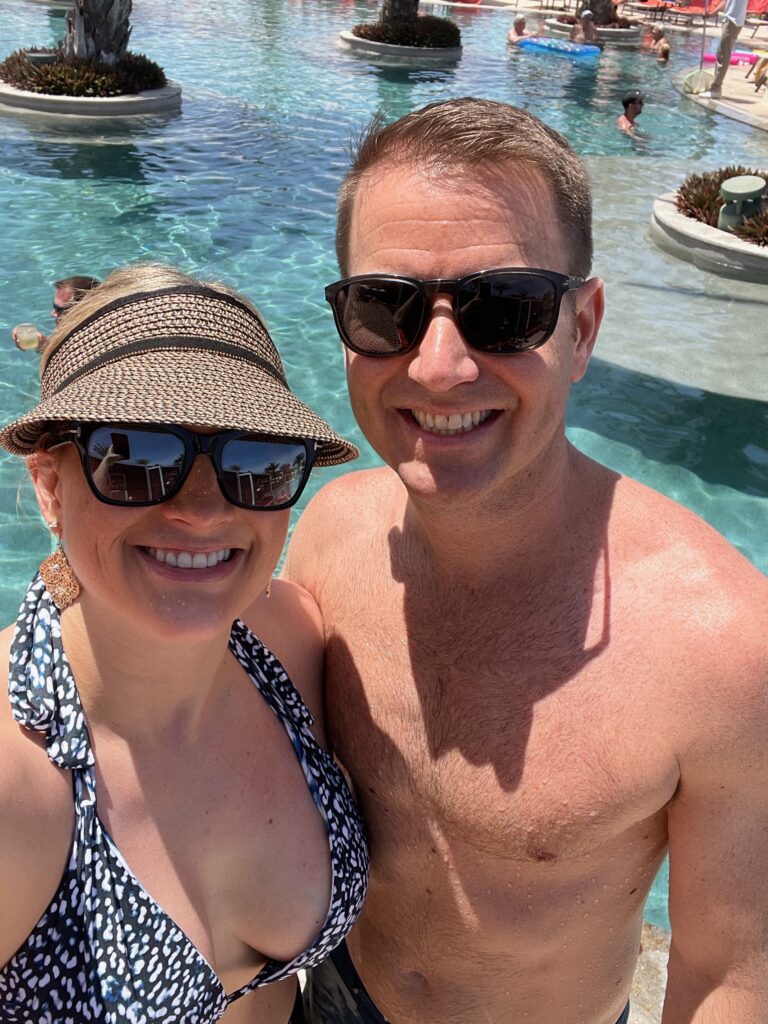 The Pool!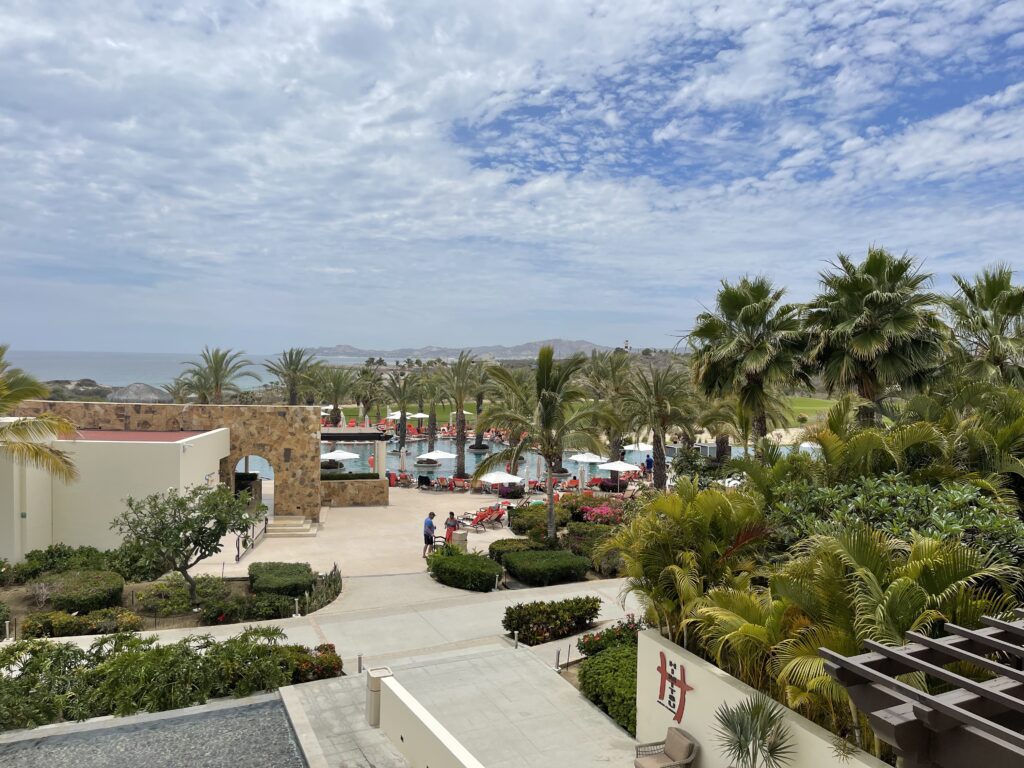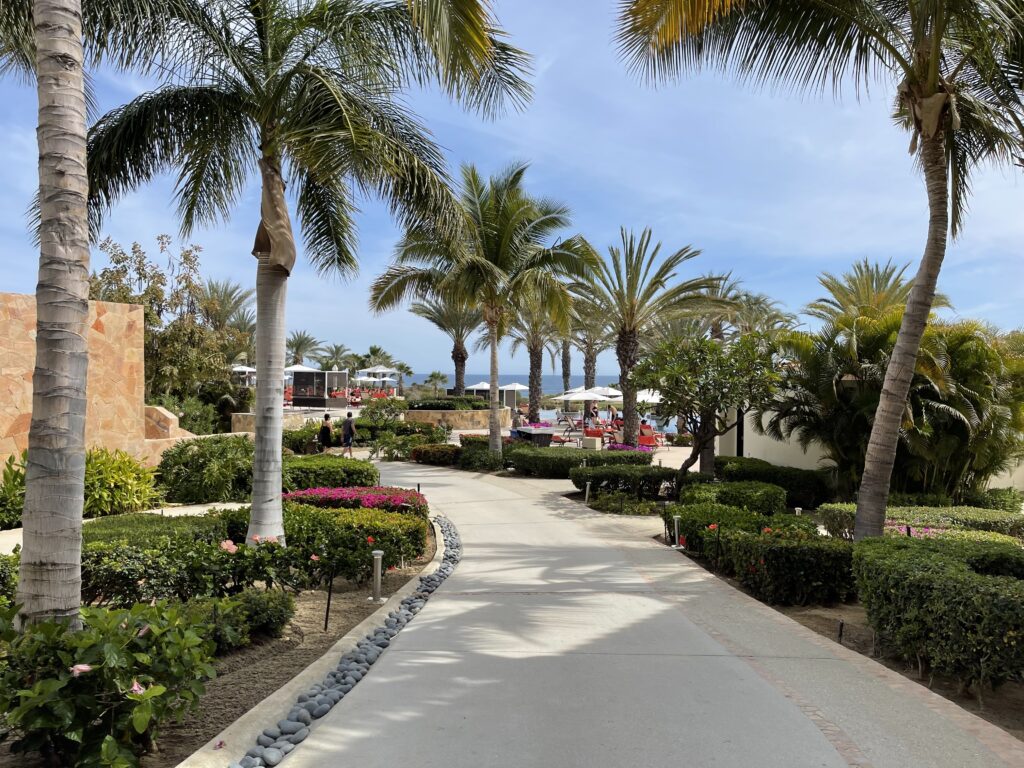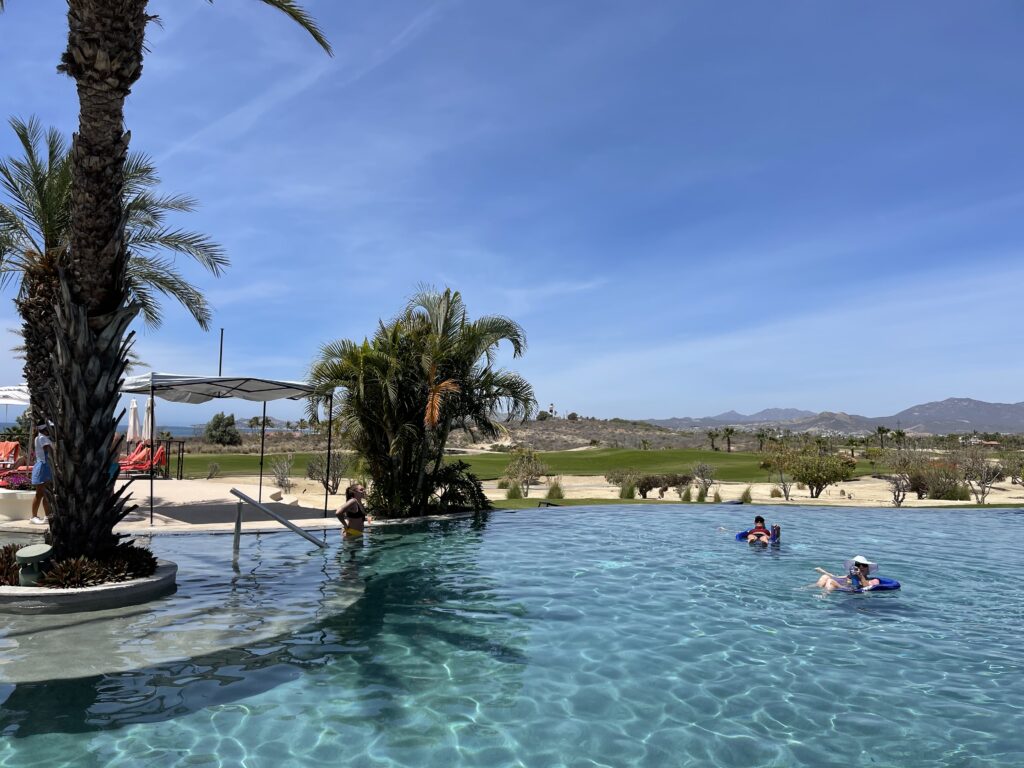 The TechMD Man Crew!
Starting on the left hand side: Jon (VP of business development), David (president), Sebastian (co-owner/CEO), Mark (co-owner/ CIO), Jason (COO)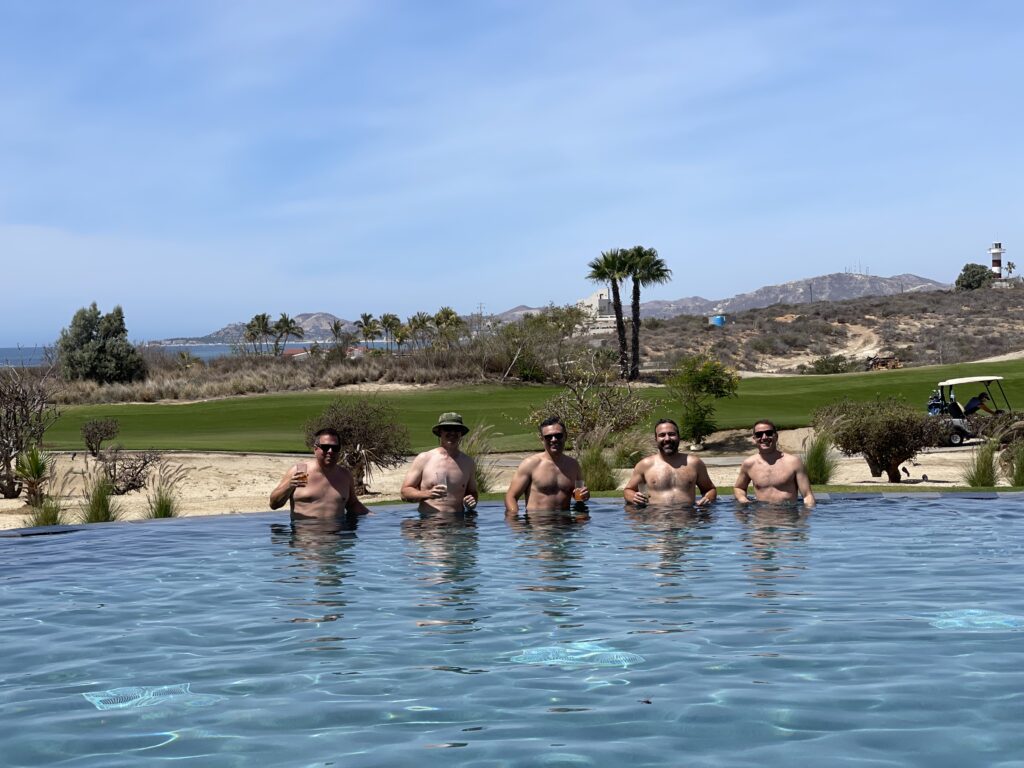 The TechMD crew entered a ping pong tournament and Jon won!! It was very entertaining to watch and I gotta say TechMD was competitive and from this point on people recognized us during our stay and would congratulate us on the win! Jason and I enjoyed playing pool too.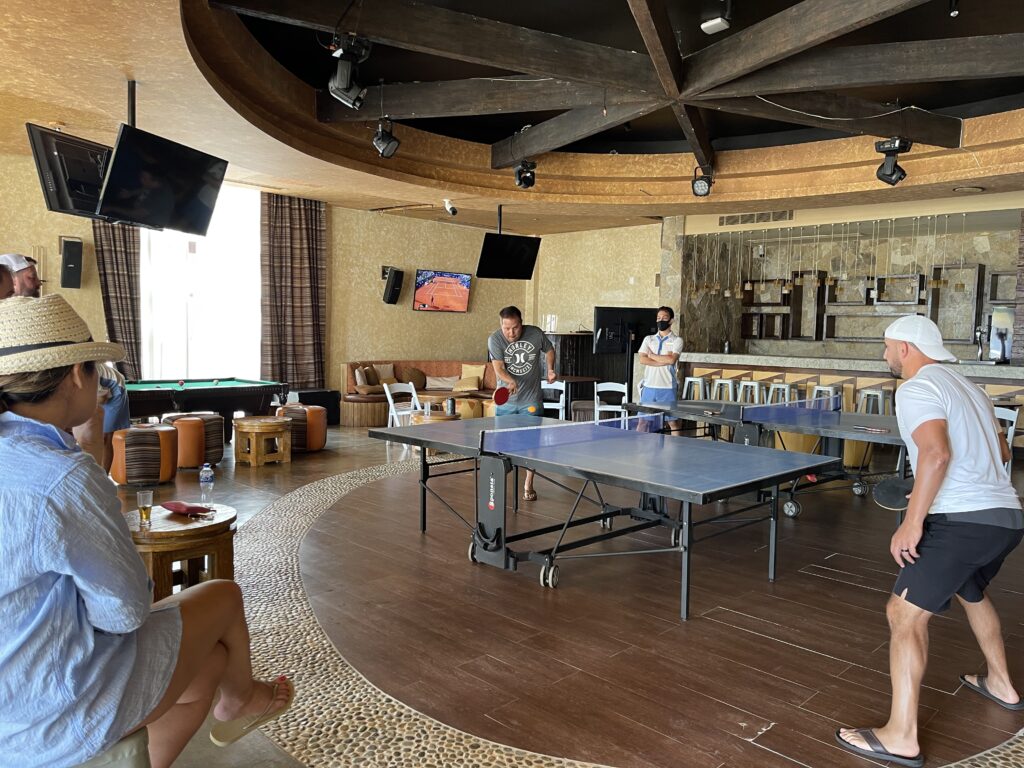 We checked out the ocean situation. There wasn't a whole lot of beach and interesting enough the sand was black and soft. The water was pretty cold and you couldn't go into the ocean because the waves were ginormous and would swallow you whole.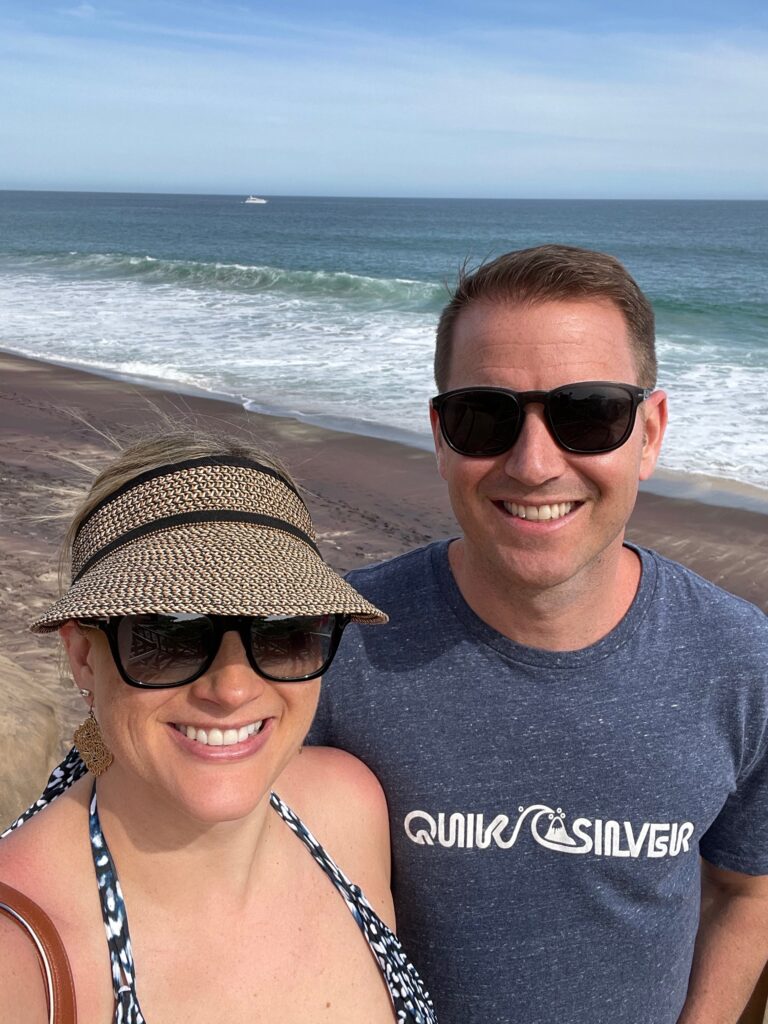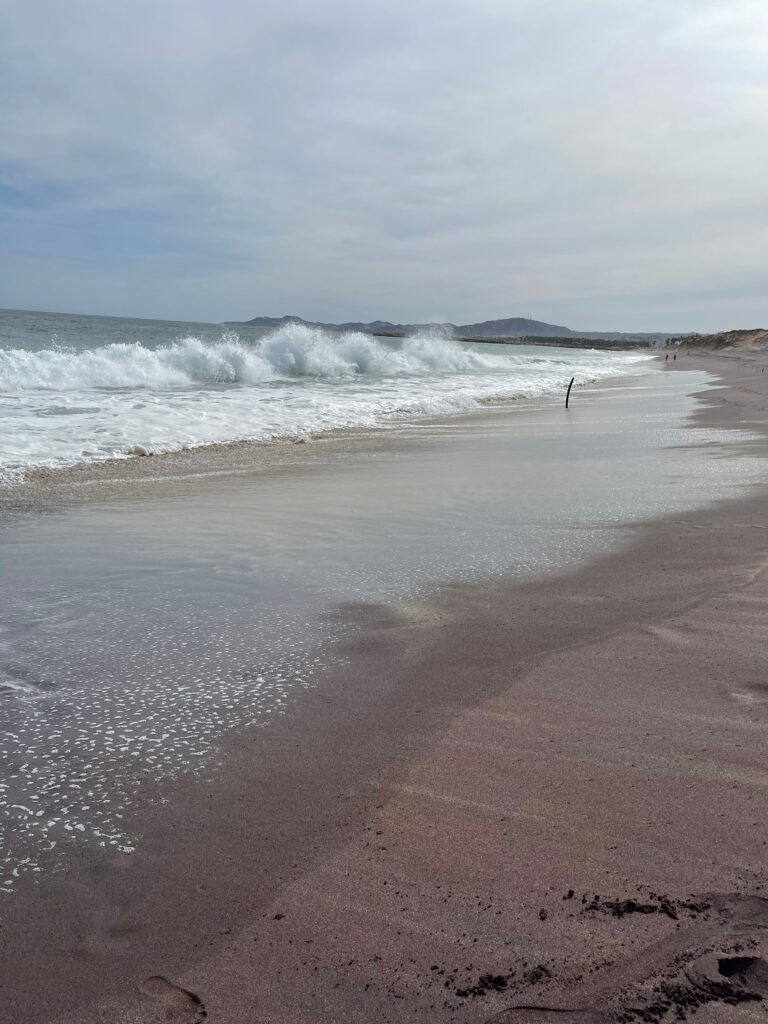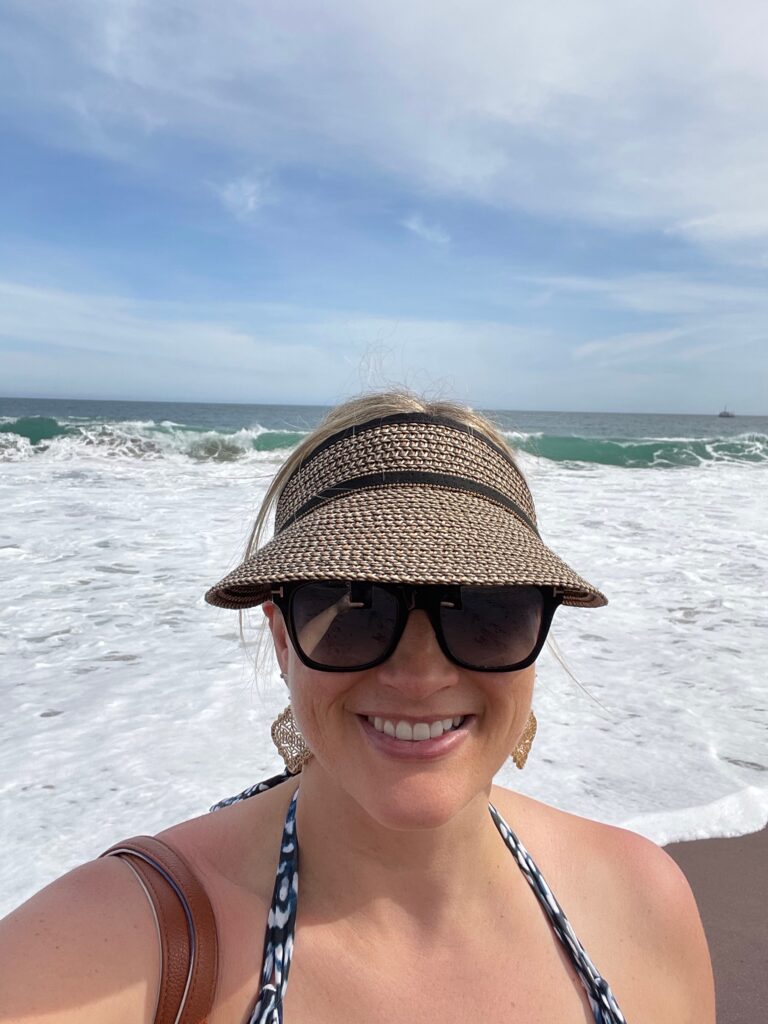 They had this fun bar at the beach that had swings as seats.
After this we headed back to our room to relax before getting ready for dinner.
Ready for a FUN night!! The view was so breathtaking….take me back!!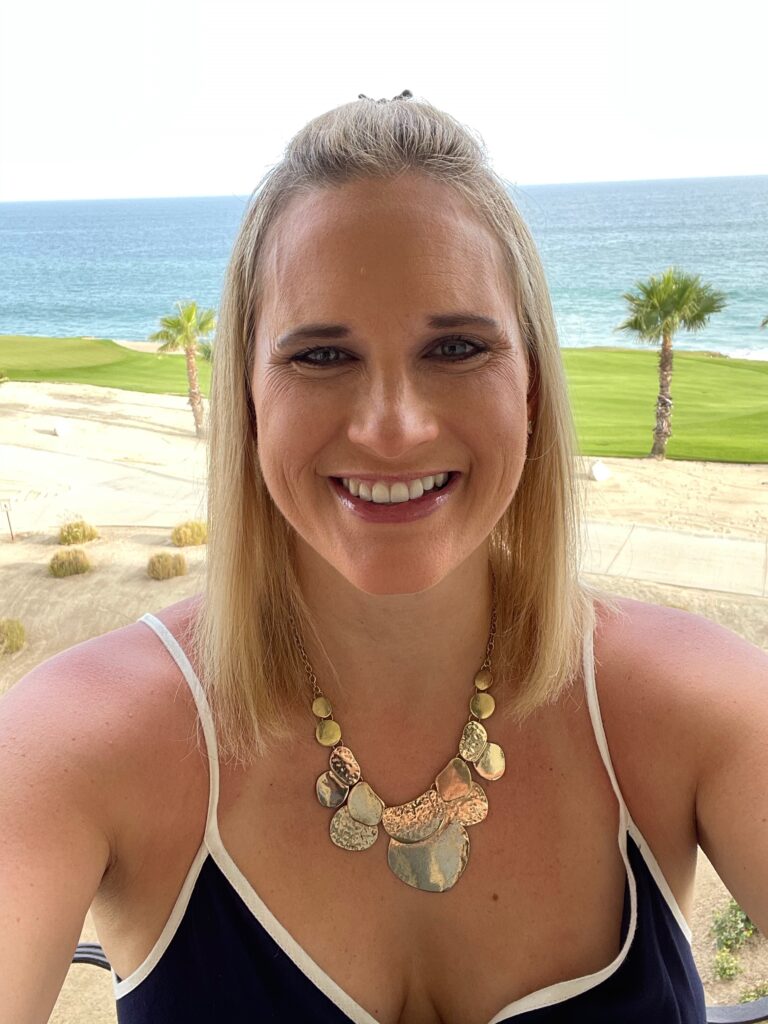 The couple shot on our balcony before heading out…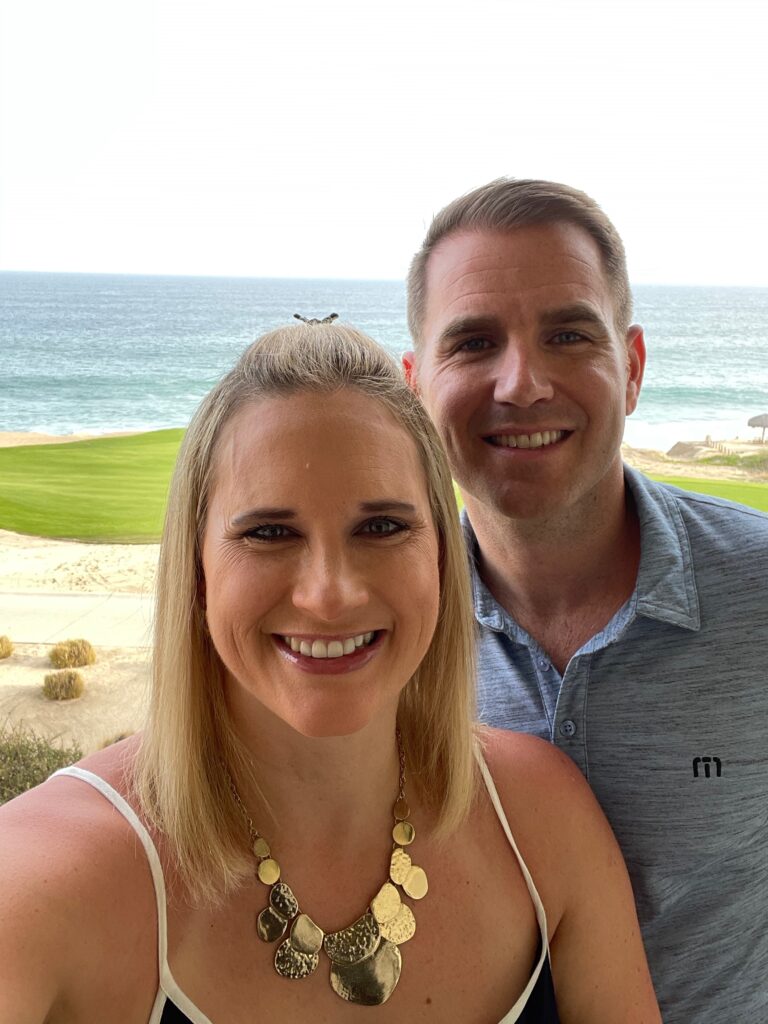 We went to a Japanese restaurant and enjoyed delicious sushi!! You guys I didn't take any pictures of the food for the entire trip, whoops!!
Cheers!!
Before this picture was taken I was on the phone with a very upset Luke, he fell and wouldn't let Grandma L help him. He wanted to talk to me and I walked him through cleaning up his big scrape on his knee.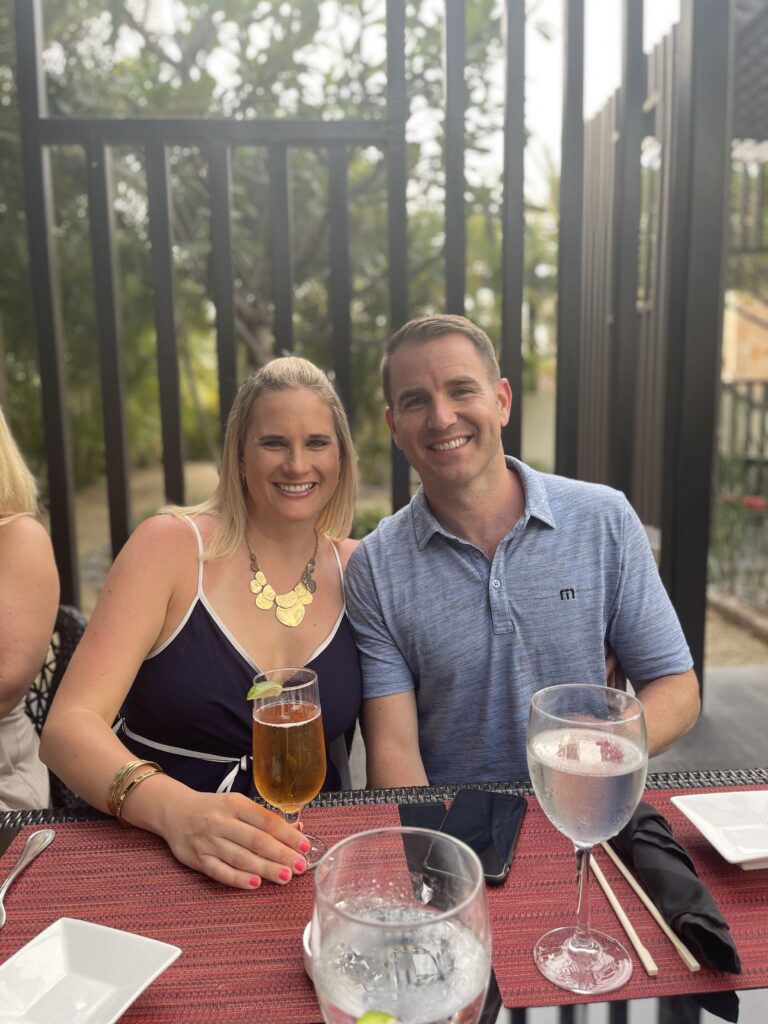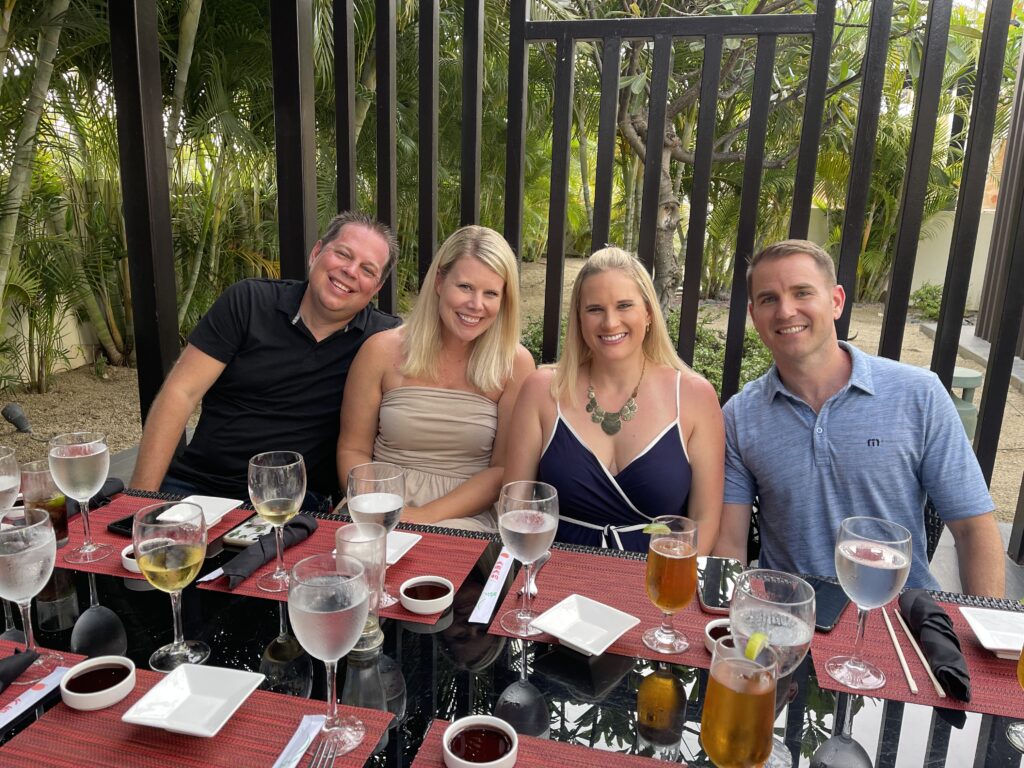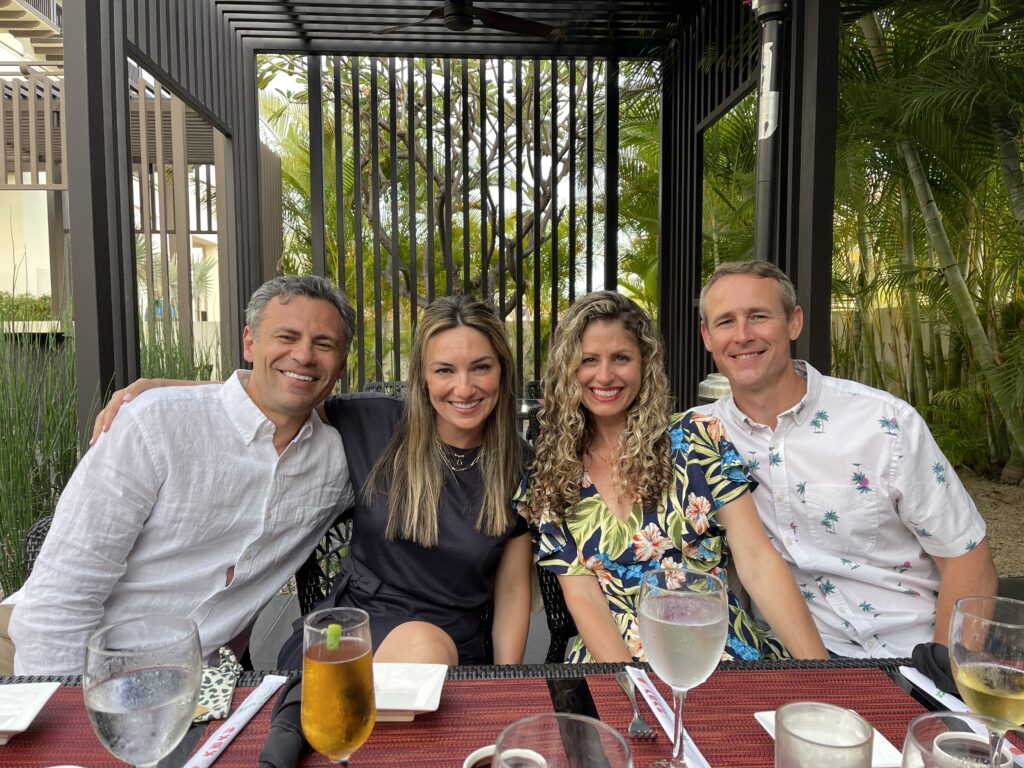 I gotta say we lucked out with this entire group of fun and amazing people. TechMD makes it a priority to have a great company culture, so I'm not surprised by the quality of people.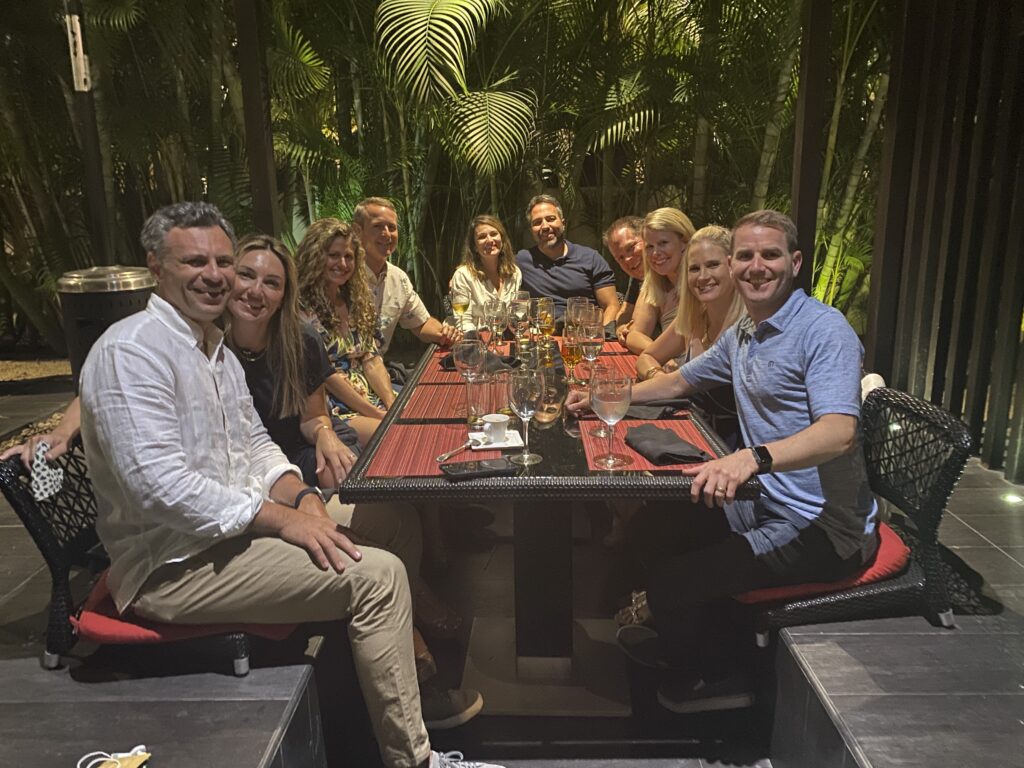 The entertainment this night was a play on the Oscars and we caught the tail-end party.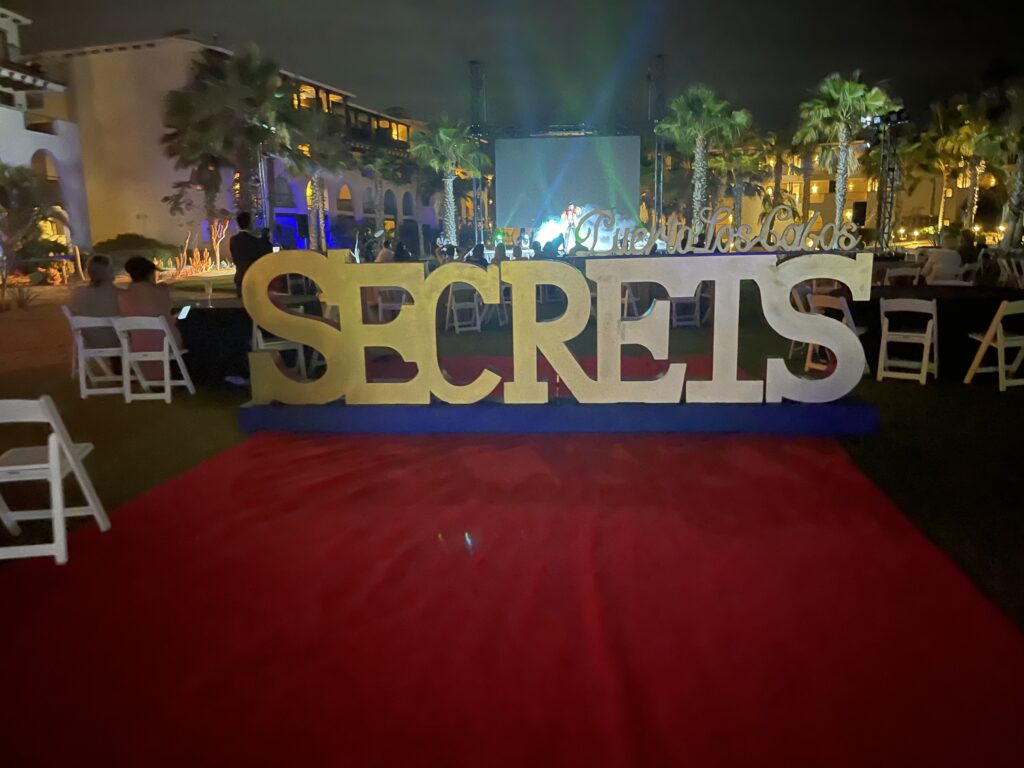 On Monday morning, we enjoyed breakfast in bed and then I headed out to meet the girls for a massage at the spa.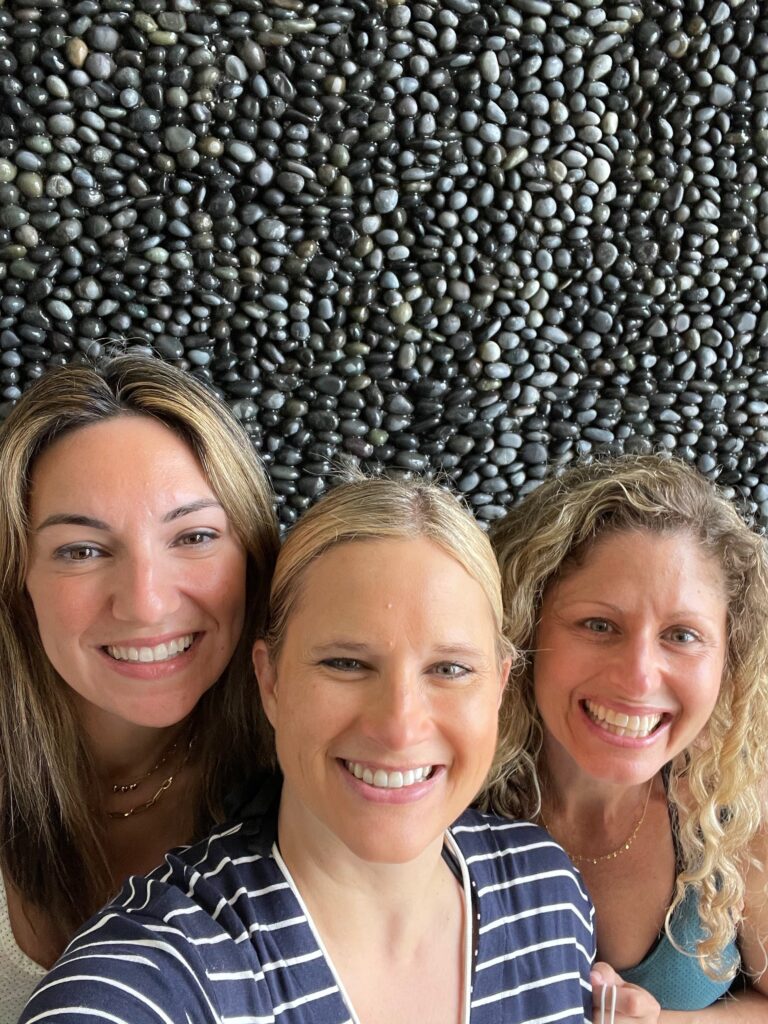 It was pure relaxation and I enjoyed every minute of it.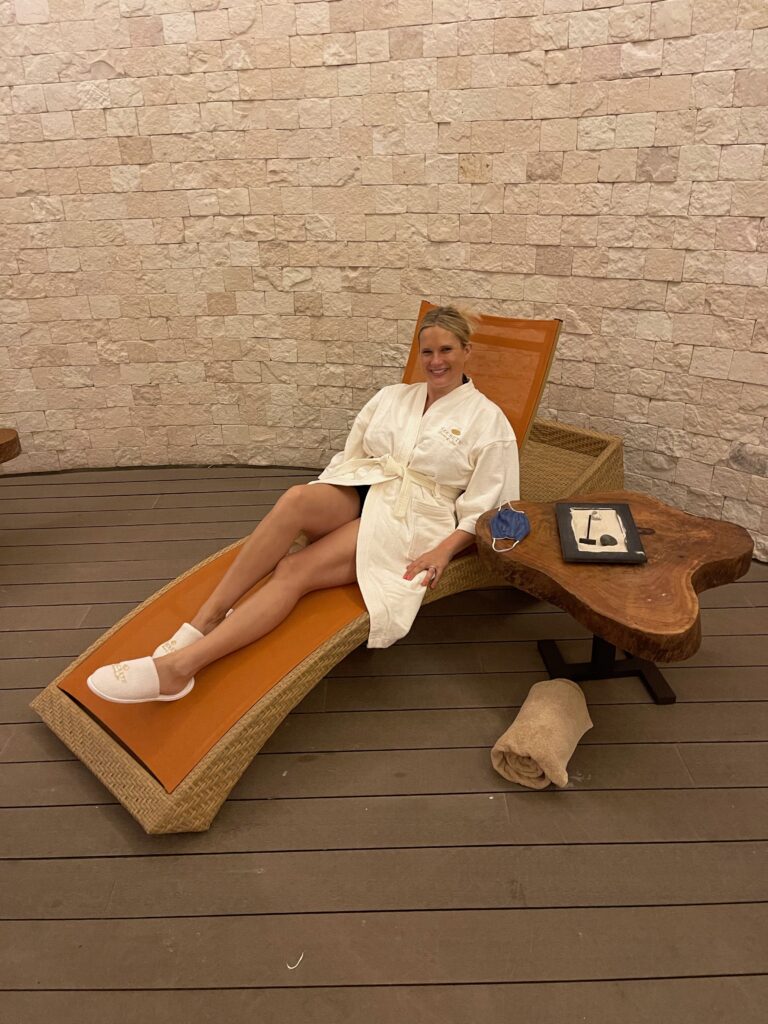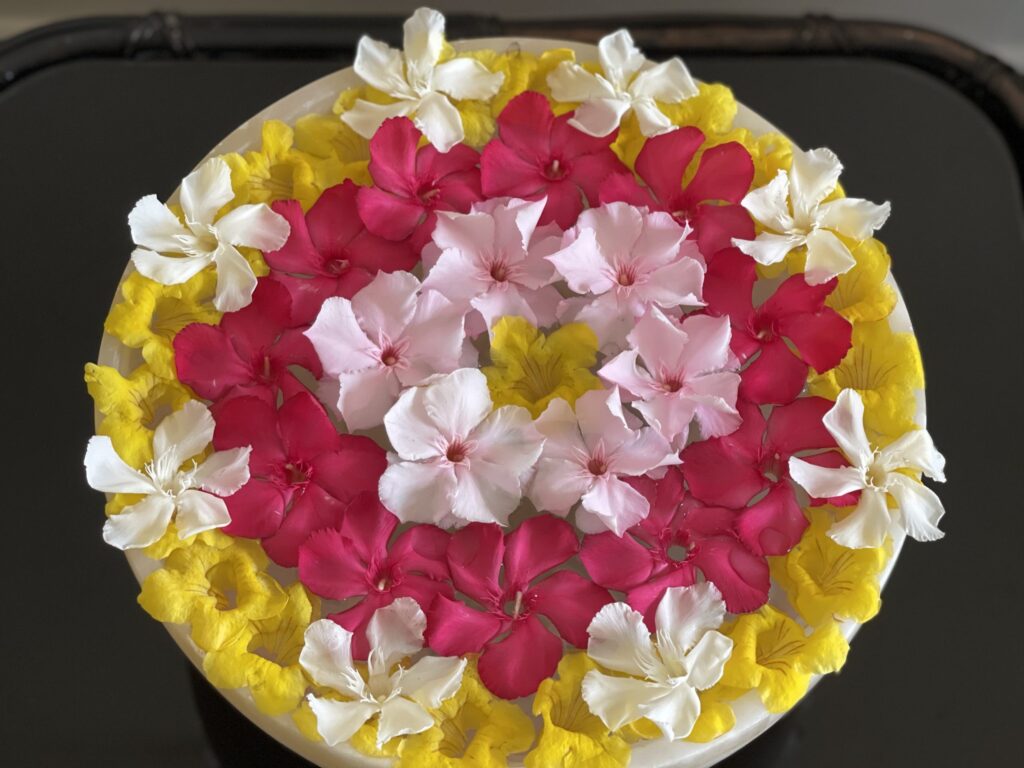 The Girl Crew!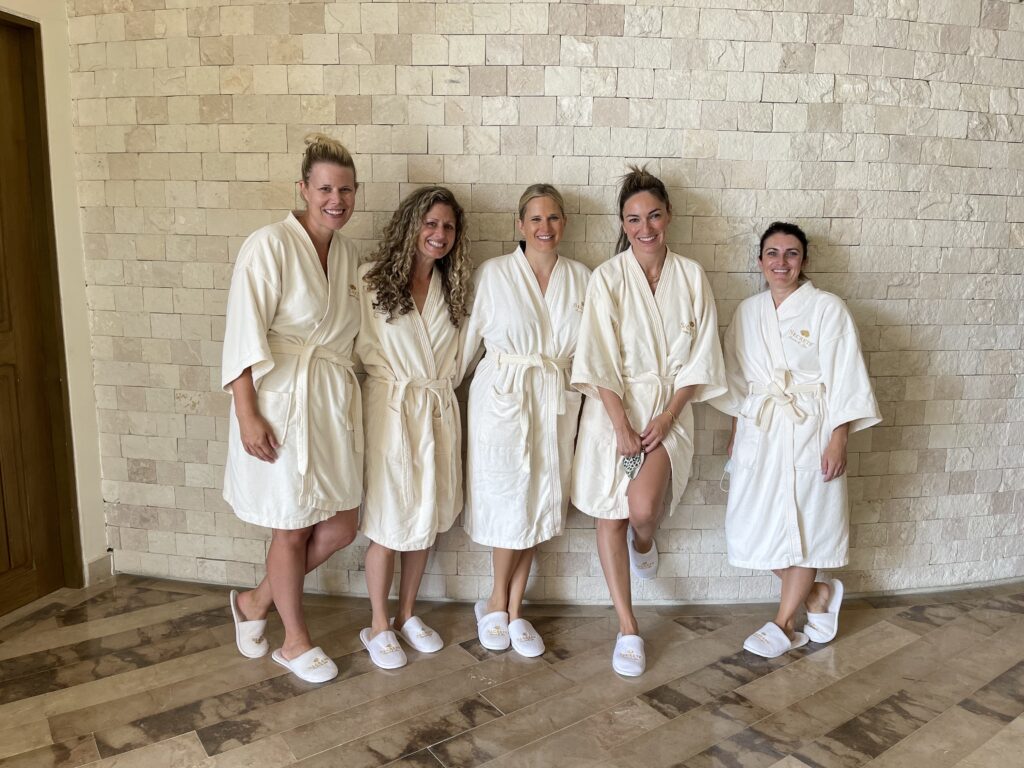 We met up with the men at the pool and enjoyed more pool time, drinks, and lunch! We also took turns to go and take a Covid test. You need to have a negative test of 72 hours or less before entering back into the US. We had to wait around for the results so we grabbed a drink walked around the lobby and afterwards we all celebrated with our negative results for Covid.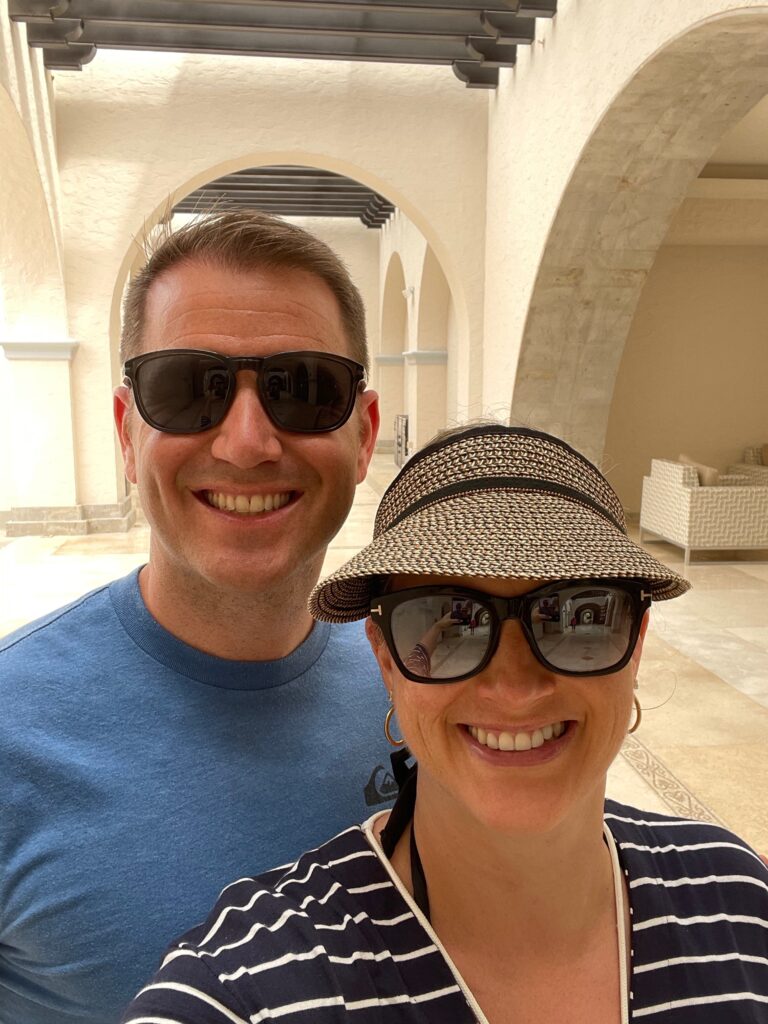 The Lobby!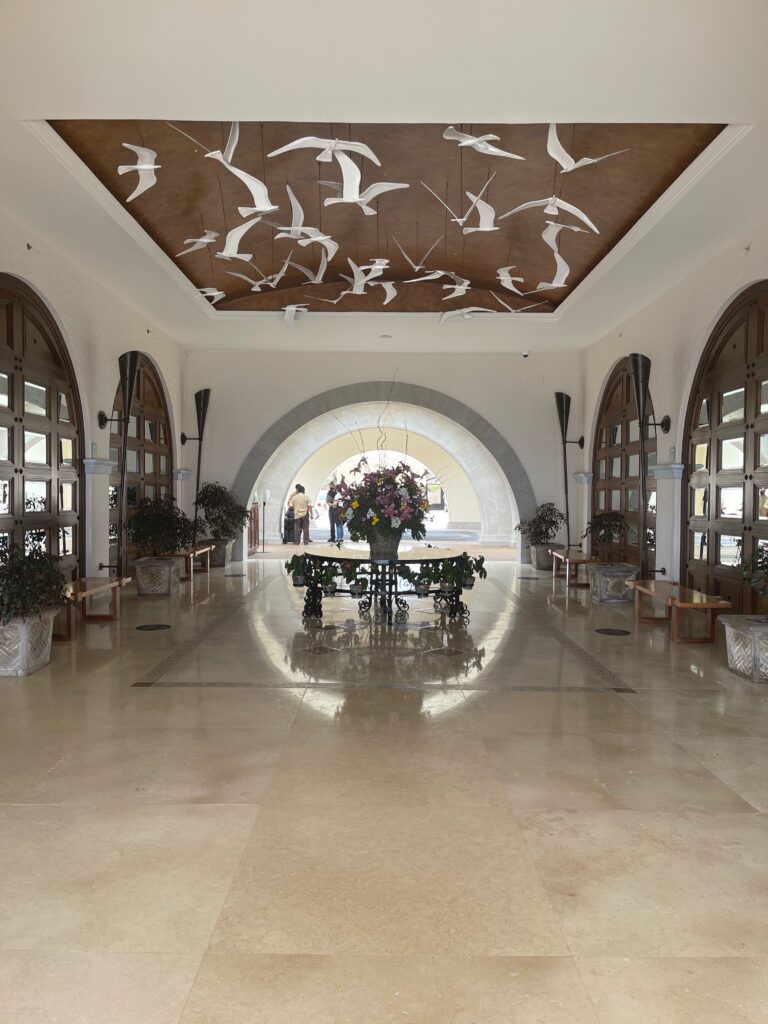 Love all the arches!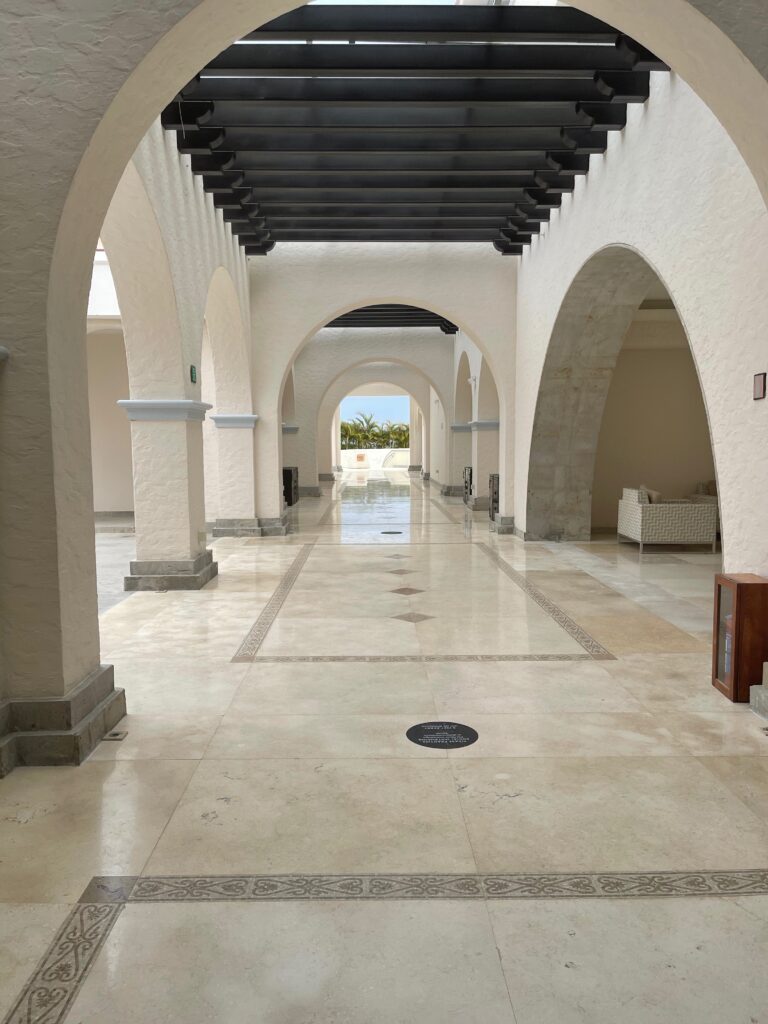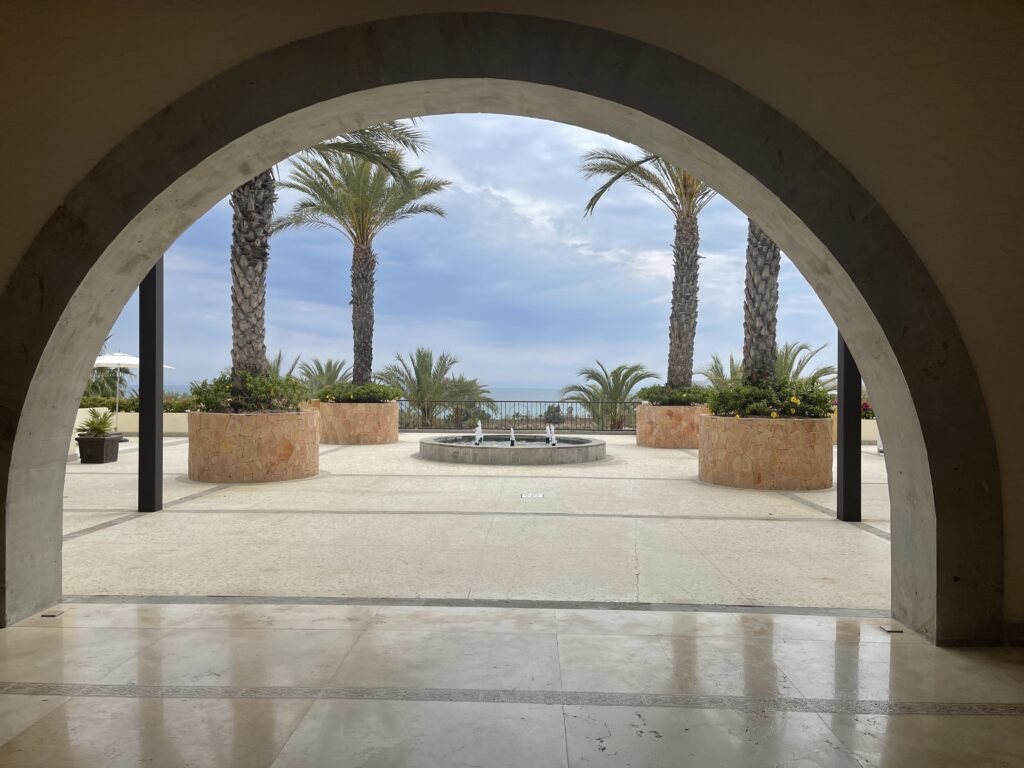 We met up with everyone at the jacuzzi and then headed back to the room to relax before getting ready for dinner.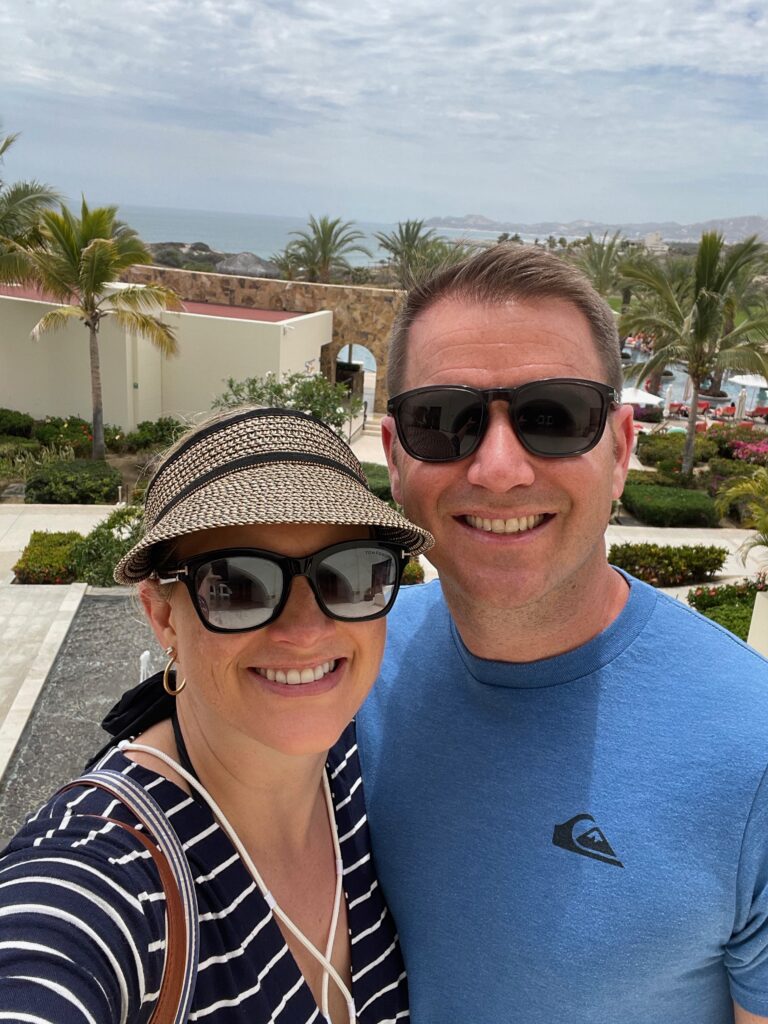 The Jet Jacuzzi on our balcony!
Ok, this was a situation that we needed to test out. I was like put hot water in it….well not the best idea because we both burned out in the sun some that day and it felt like we were lobsters going into a burning bubbly pot to cook, lol.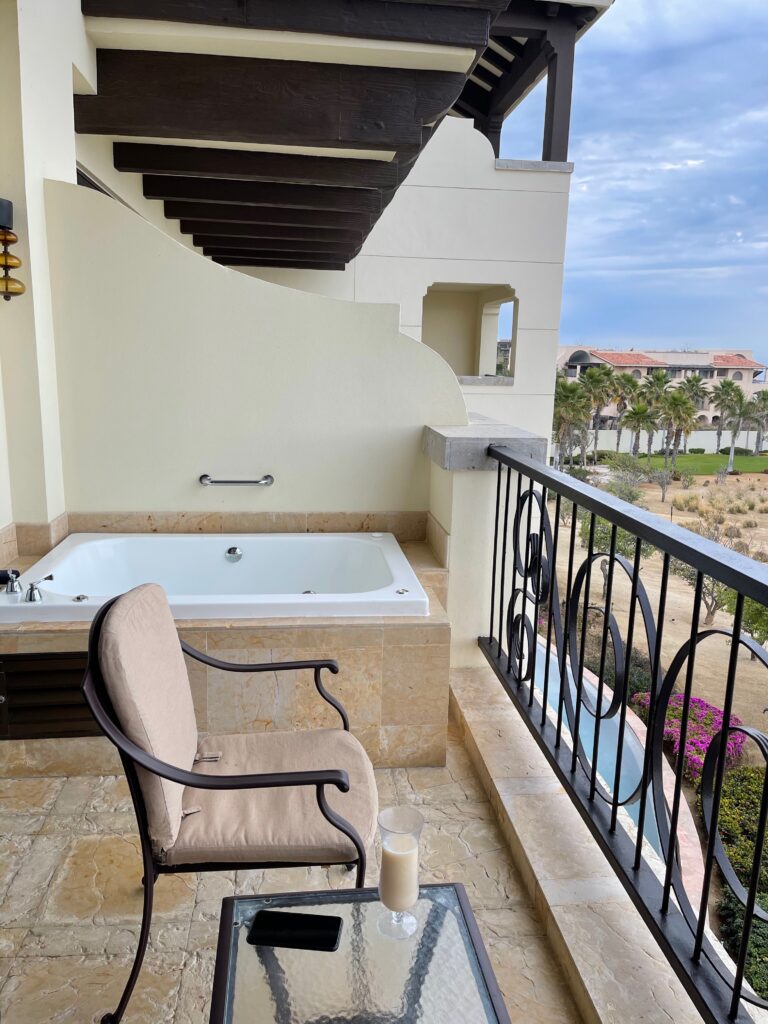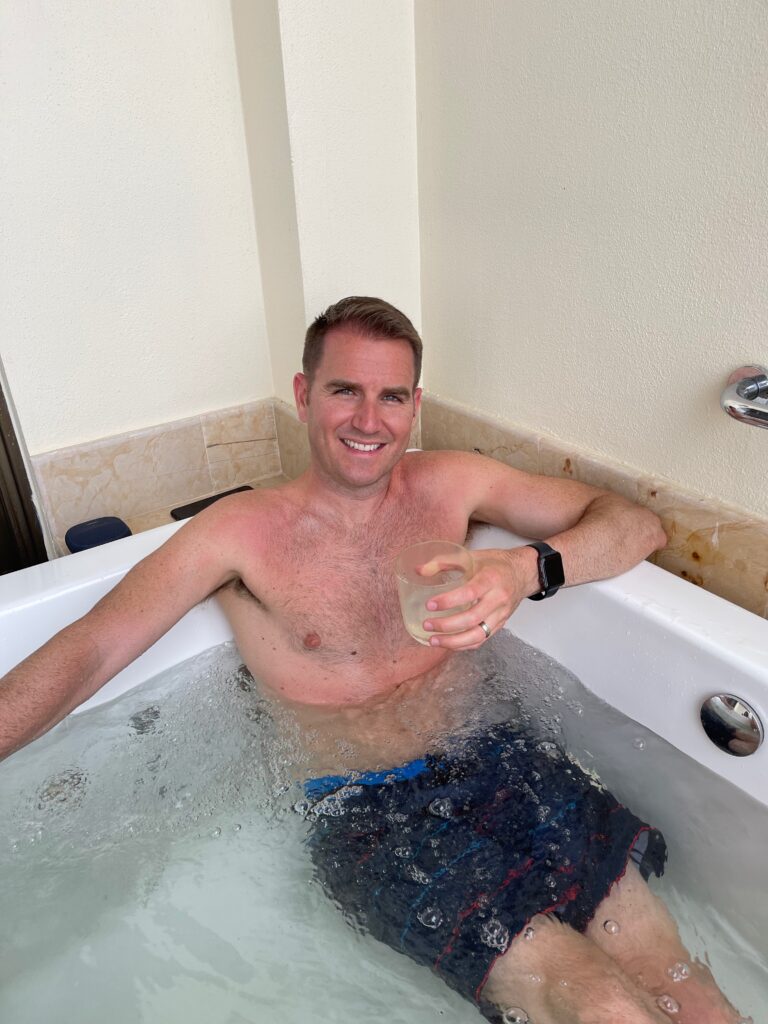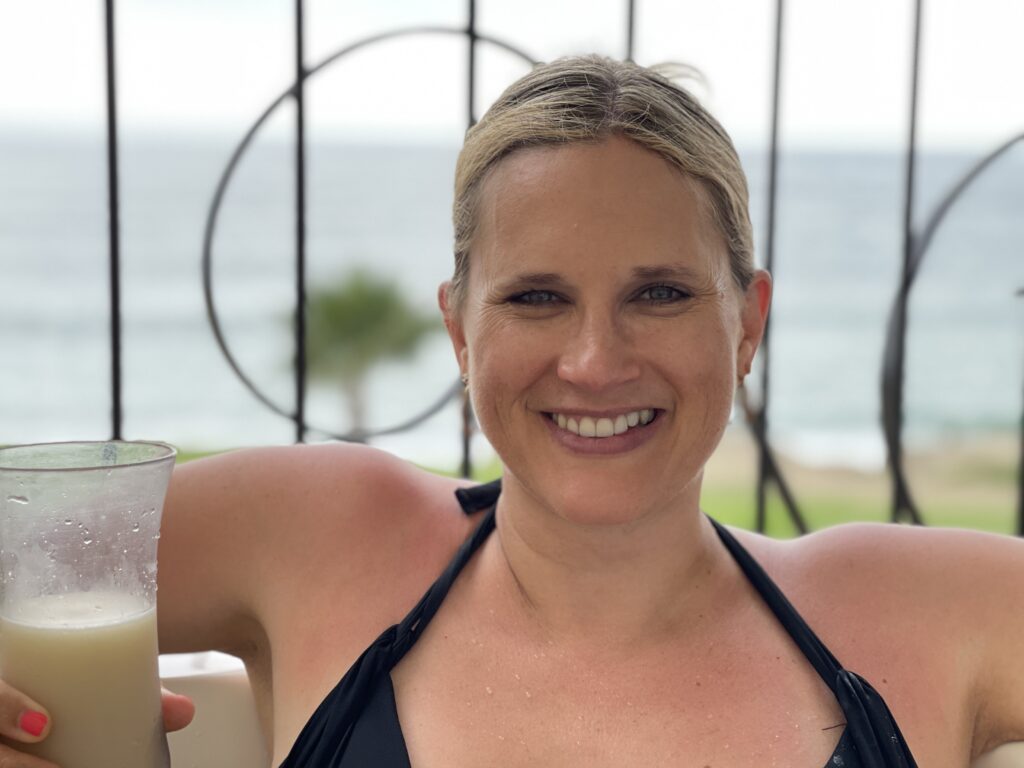 Not to worry we added some colder water and saved the special moment. It was quite lovely and relaxing.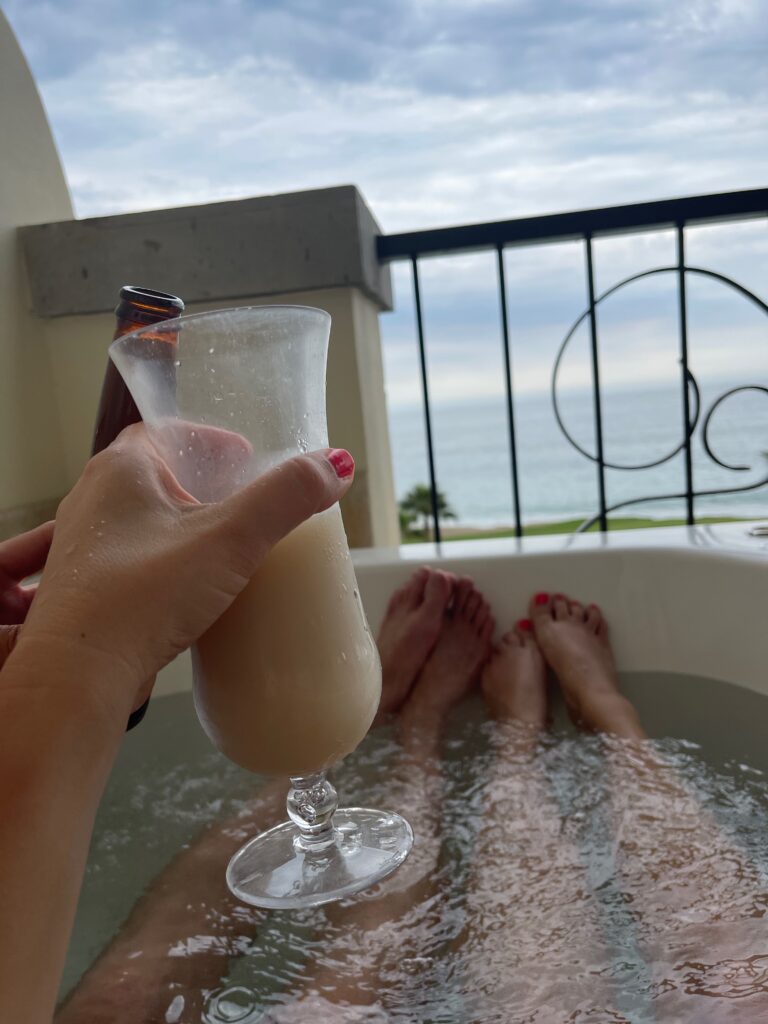 Last night!
It was a cloudy day in paradise but then we got to enjoy this breathtaking sunset!!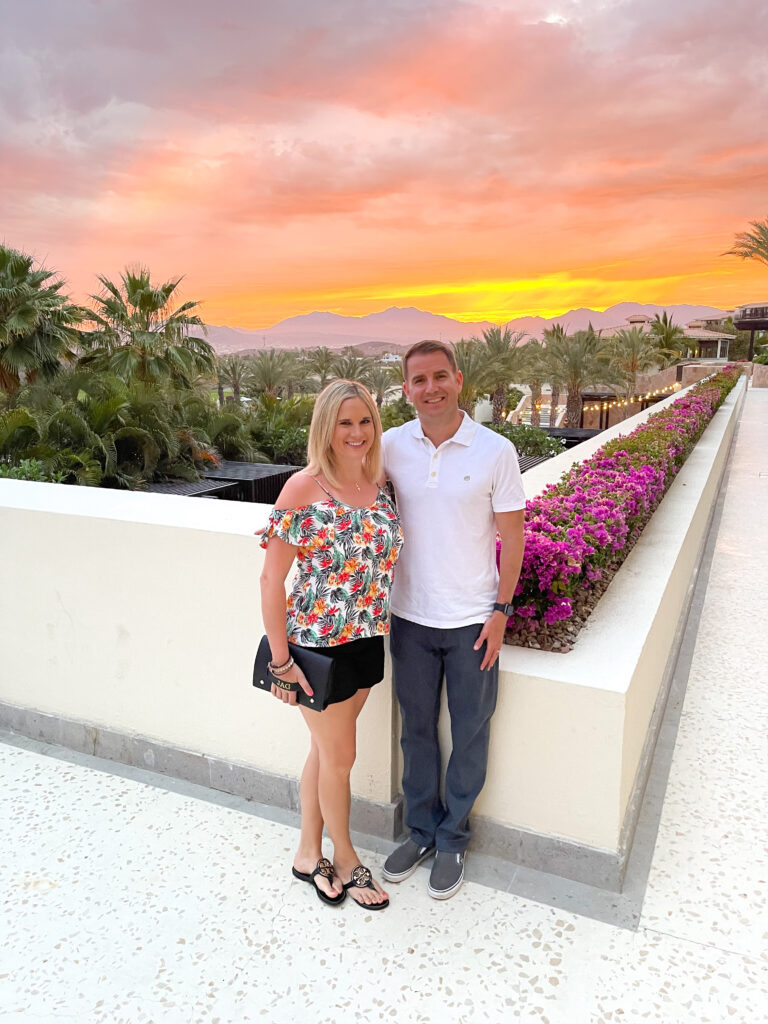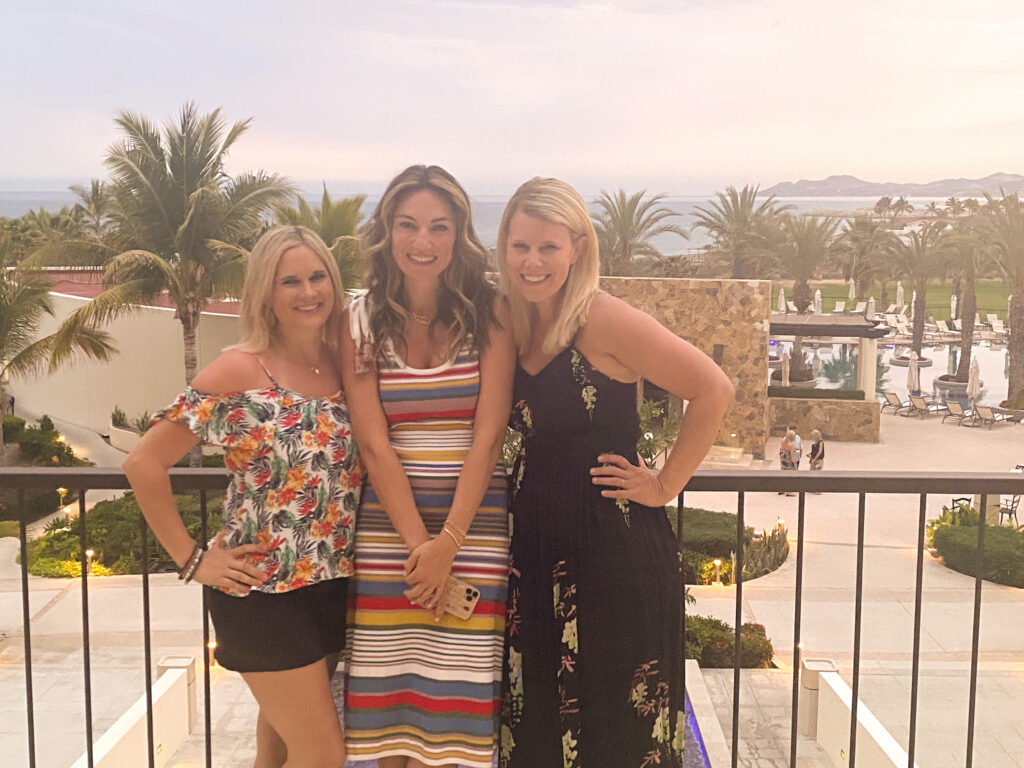 I mean seriously, this picture could be a postcard!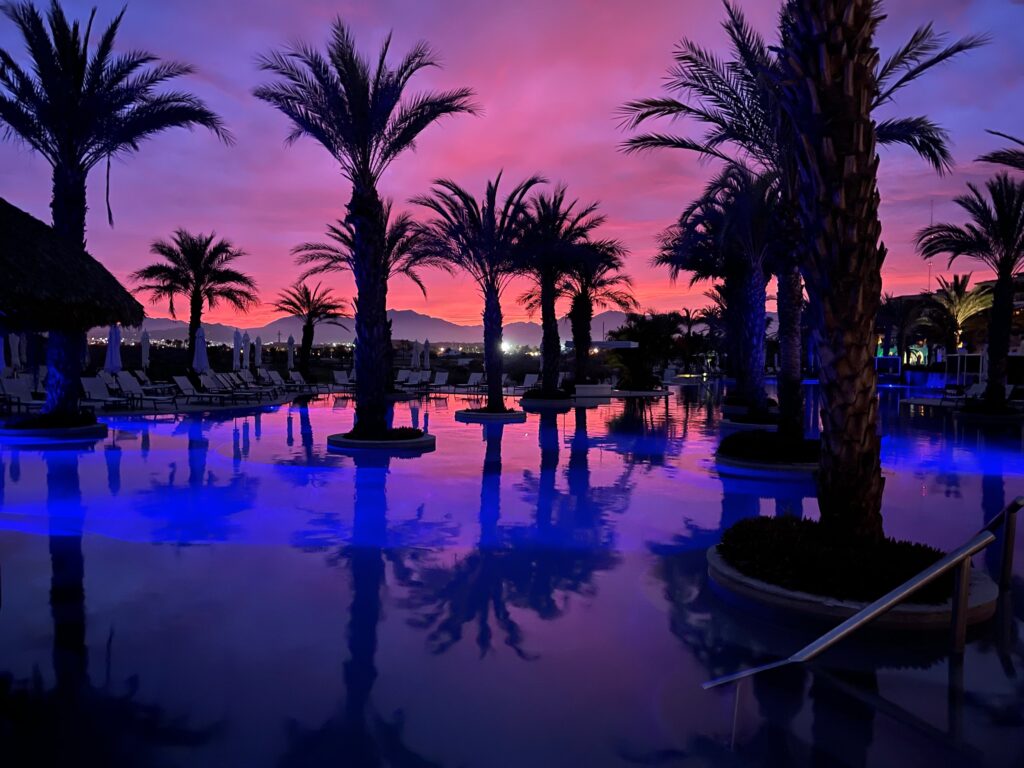 Ok, so this was my first espresso martini and it was SO good! It's my new favorite cocktail!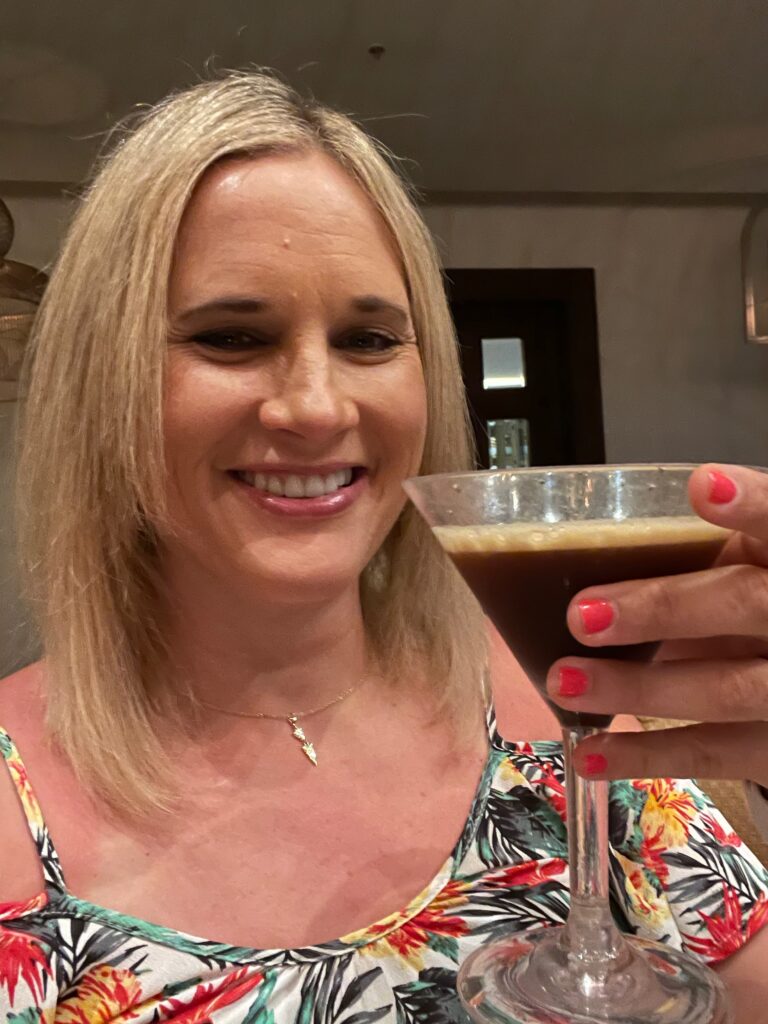 For dinner we ate at a seafood restaurant and unfortunately the food was not good on this night. Honestly, the food during our stay was a hit or miss. But we got a final cute group picture!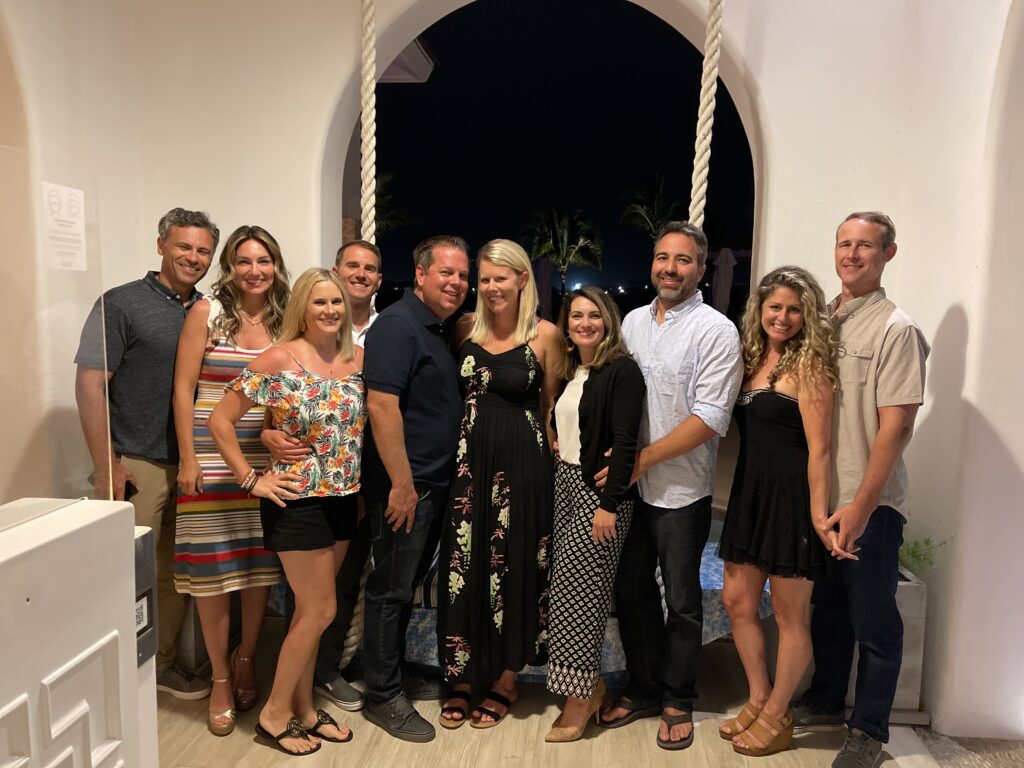 The trip went by very quickly in my opinion, lol. The resort was beautiful and we appreciate that Jason's work treated us all to this fun and memorable time together. There are talks of taking another trip all together after hitting some more company goals next year. This won't be the last time this group gets together for a fun vacation. Thank you, TechMD!!