Hey friends, Happy Fri-YAY! Happy 1st day of October!
I'm linking up with A Little Bit of Everything and Momfessionals for a fun packed Friday Favorites post.
I hope you had a good week and that September treated you well.
We had an eventful weekend that started with random rain on Friday afternoon, which led to all the flag football games being cancelled. We found ourselves free so we impromptu plans formed and we enjoyed going out to dinner with our friends, Renee and Jon and their boys to Calo.
Hanging out with friends is a FAVORITE!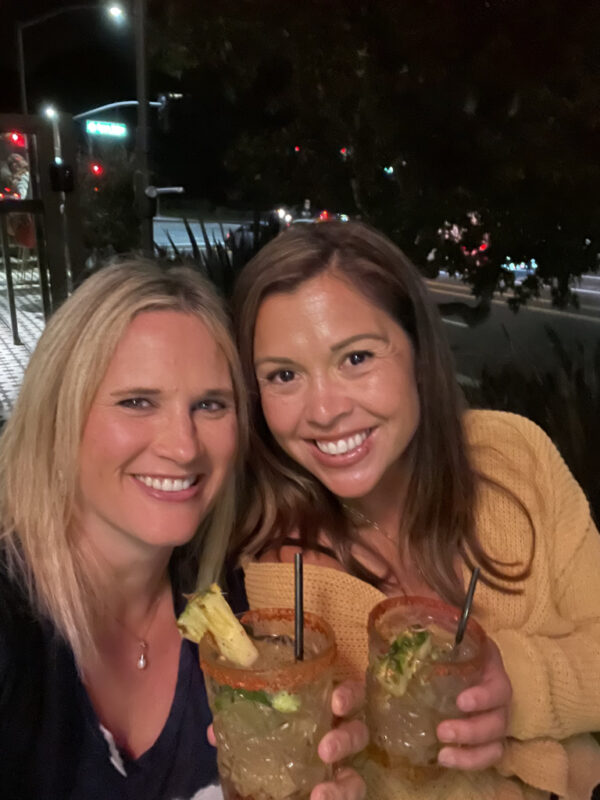 Renee and I had a delicious Pineapple Jalapeno Margarita! We didn't have dinner reservations and we had a pretty long wait but we made it work and it was worth it, the food was so yummy.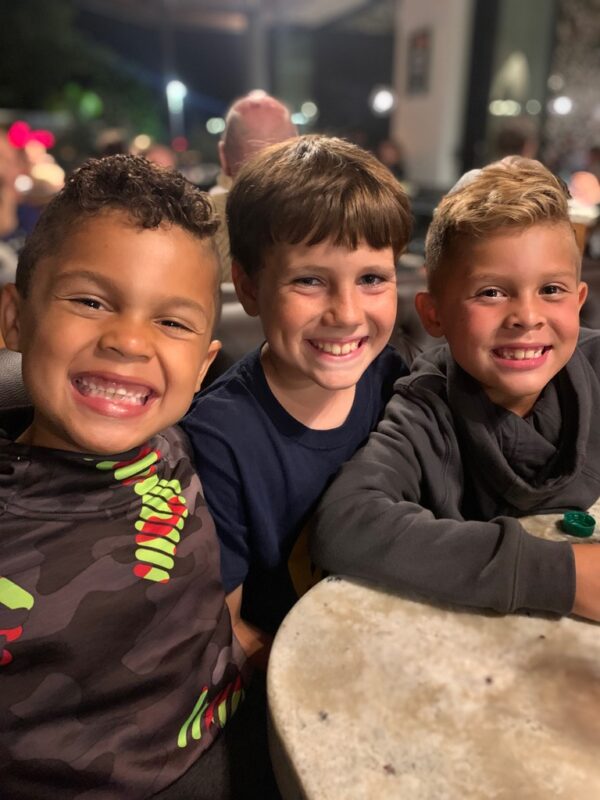 Braxton (we call him B), Luke and Kai! They moved into our neighborhood a few months back and it has been awesome getting to know them. We feel so lucky for our new friendships!
Saturday Morning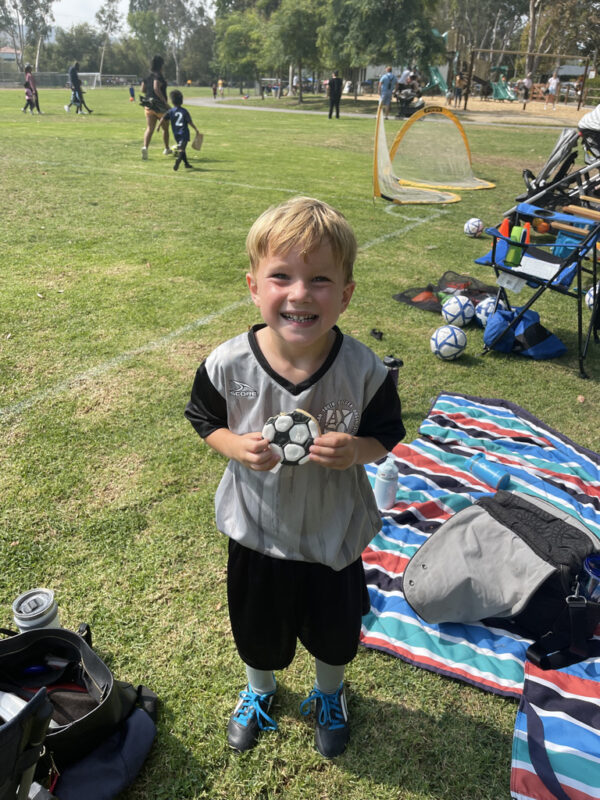 We had Tyler's game first and unfortunately his team lost but he played great! Receiving a soccer cookie afterwards was a FAVORITE for him!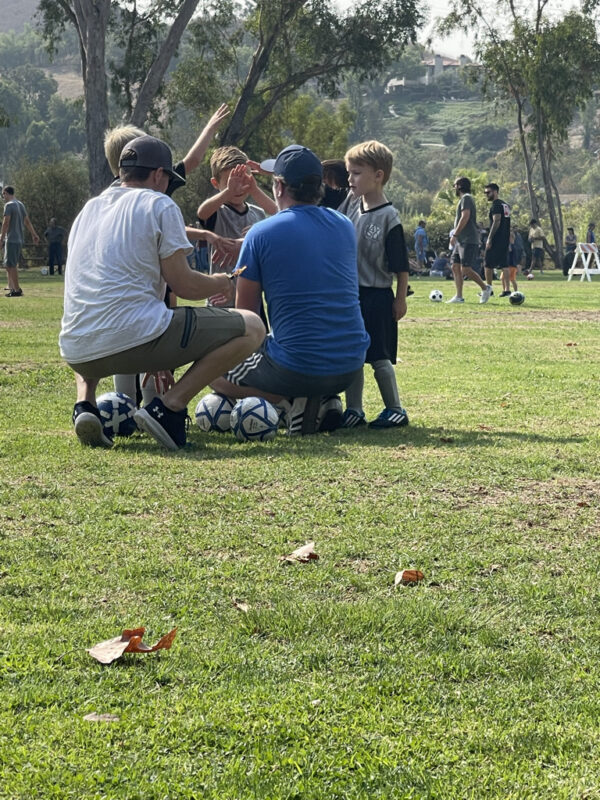 Luke had two soccer games this past weekend on Saturday and Sunday!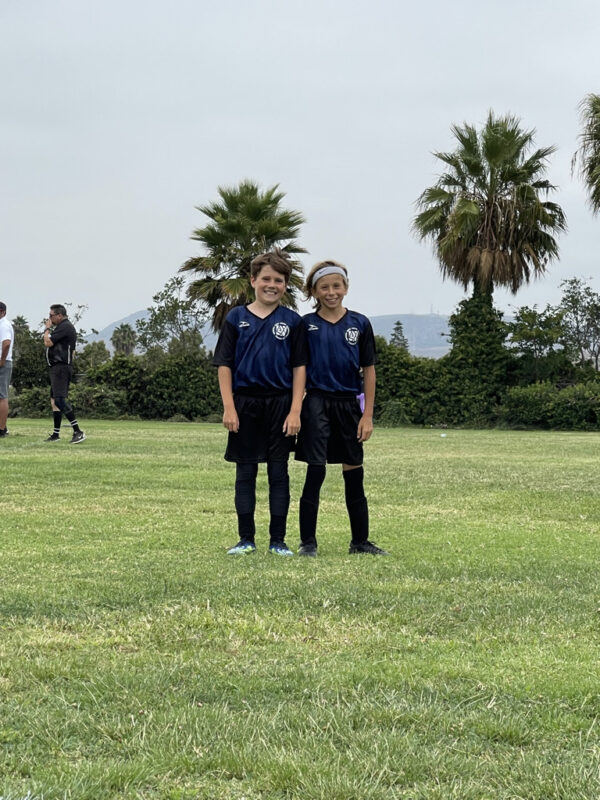 Luke with his buddy Noah, they are beasts on the field!
Late Saturday afternoon we had my brothers boys over for a cousin sleepover. I love spending time with my nephews!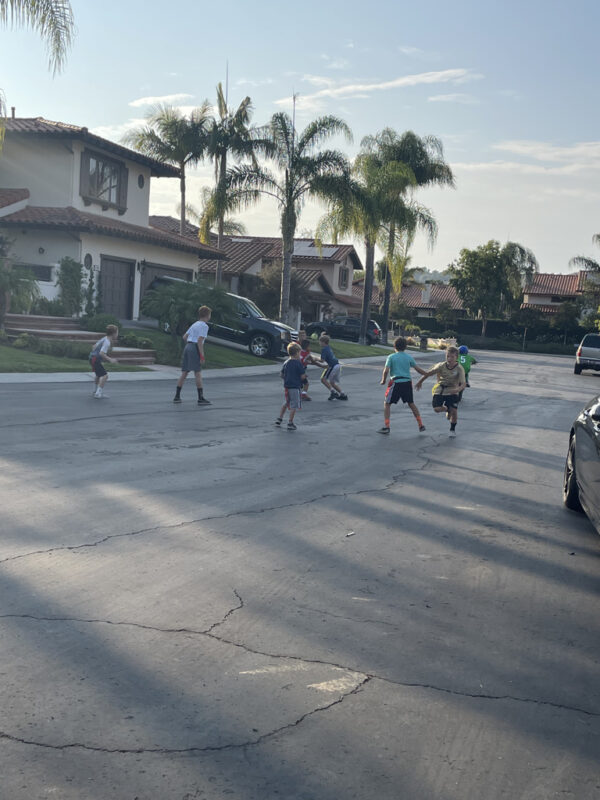 We had neighbor friends over too so first up was a flag football scrimmage in our cul-de-sac.
We had this boy crew over and it was a FAVORITE! Lots of boy energy went down at our home.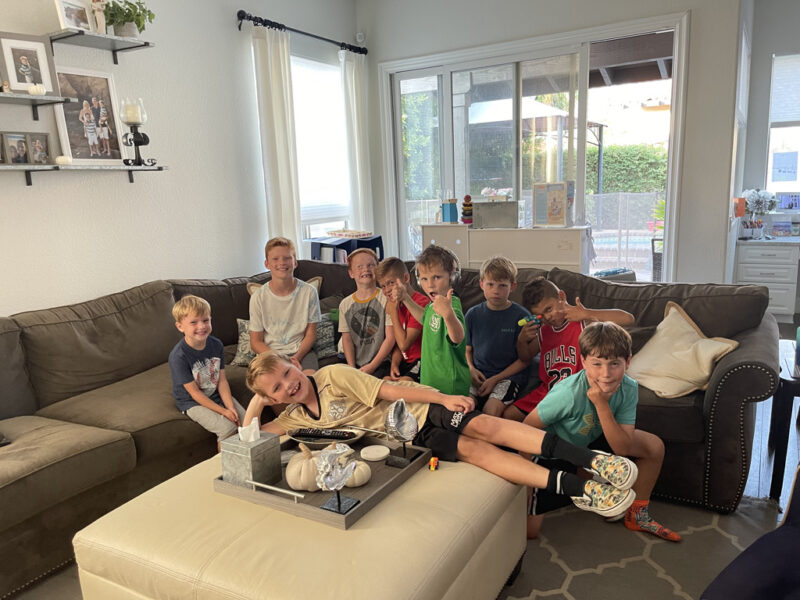 They enjoyed pizza and cookies while watching football and that was a FAVORITE!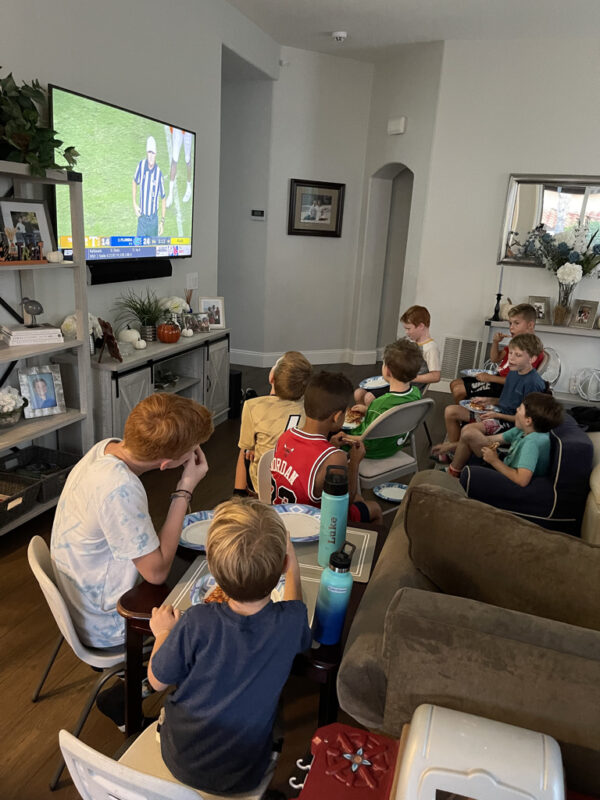 Night swimming was a FAVORITE!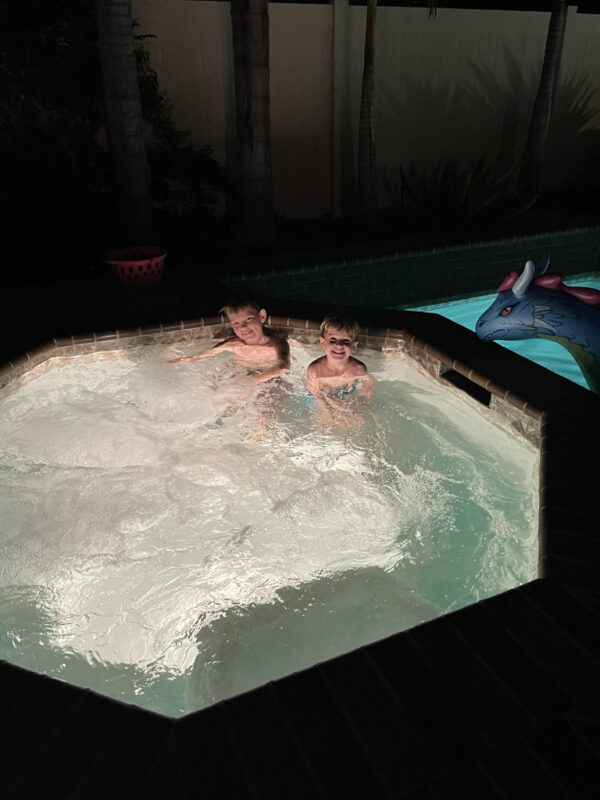 Tyler with his cousin Burke!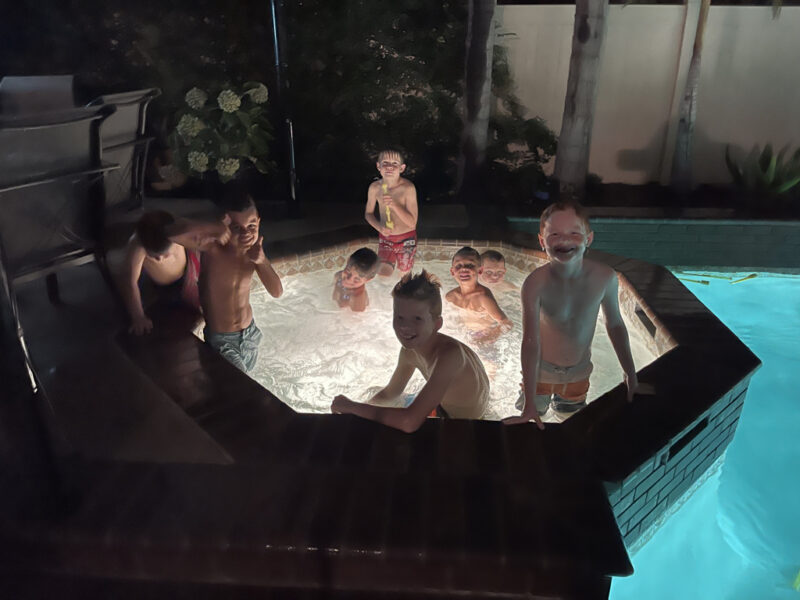 It was an eventful and FUN night and we just love all of these boys!
Other FAVORITES from this weekend…..
Jason teaching the boys Chess!
Tyler and Luke's Lego City is a FAVORITE!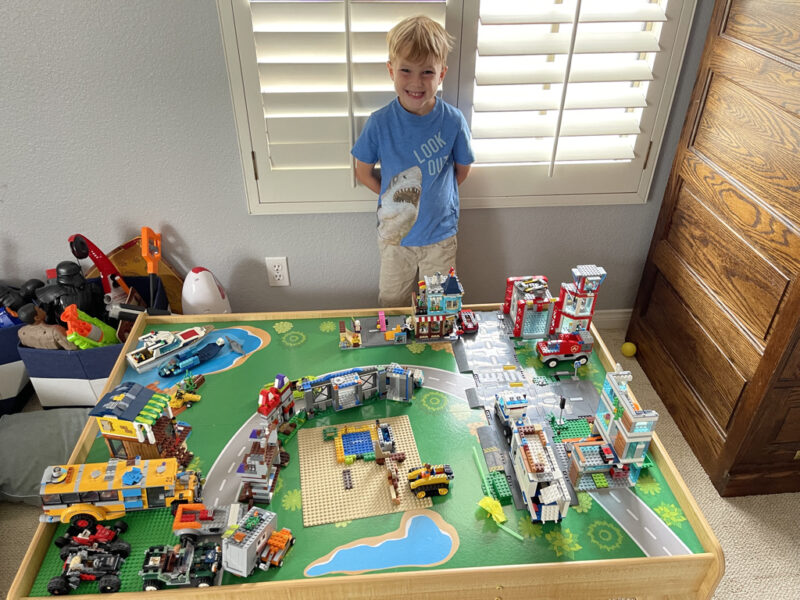 Tyler won an award at school for showing Responsibility! I'm one proud Mama over here. His teacher wrote me and said how he is a role model for his class too. Tyler is rocking Kindergarten!!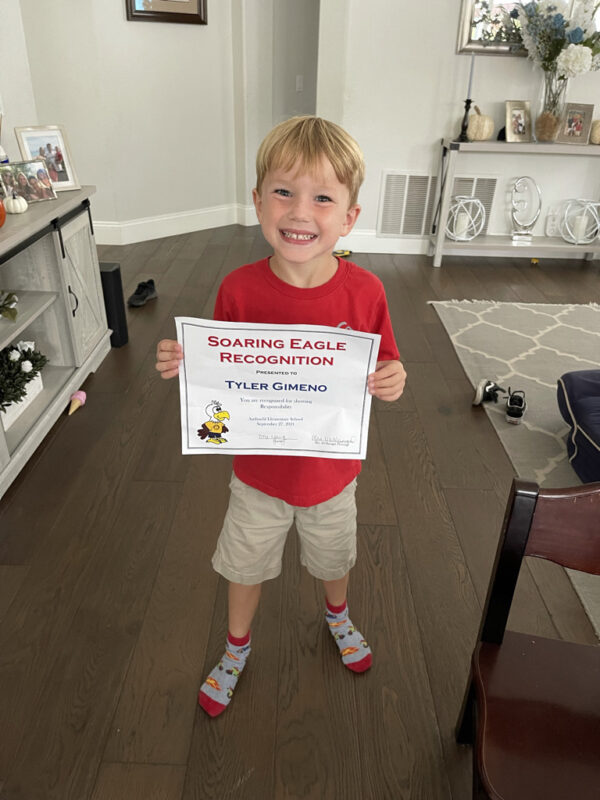 We ended our fun weekend with having dinner over at my parents home.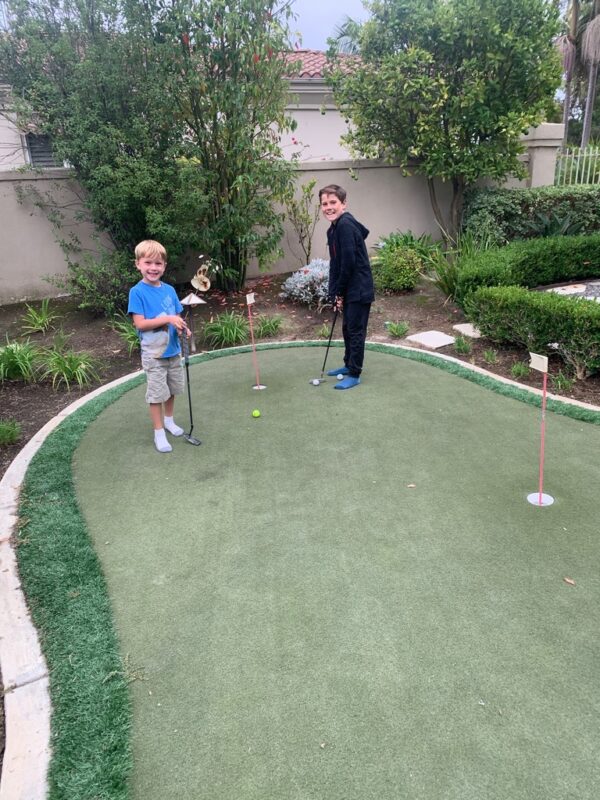 Playing on their putting green is always a FAVORITE!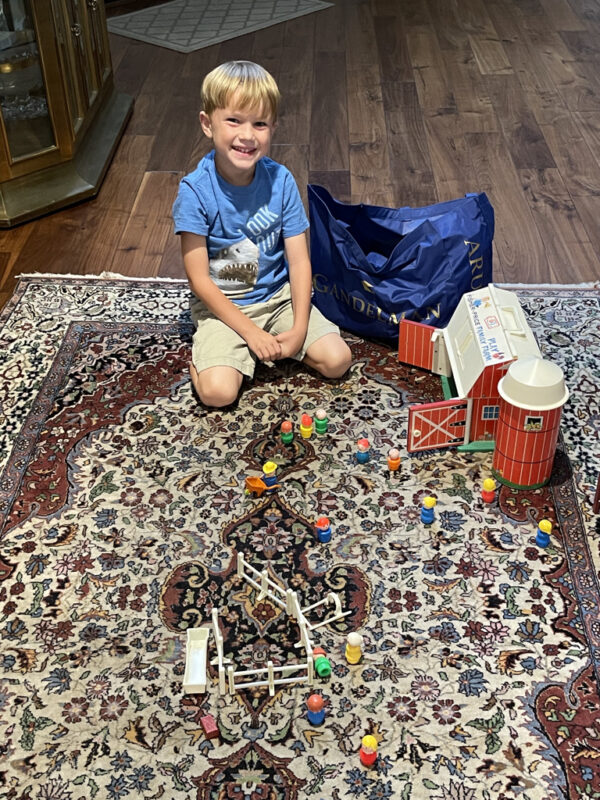 My parents kept a lot of our toys from our childhood and Tyler still has the best time exploring and playing with them. Watching him play with this barn set was a FAVORITE!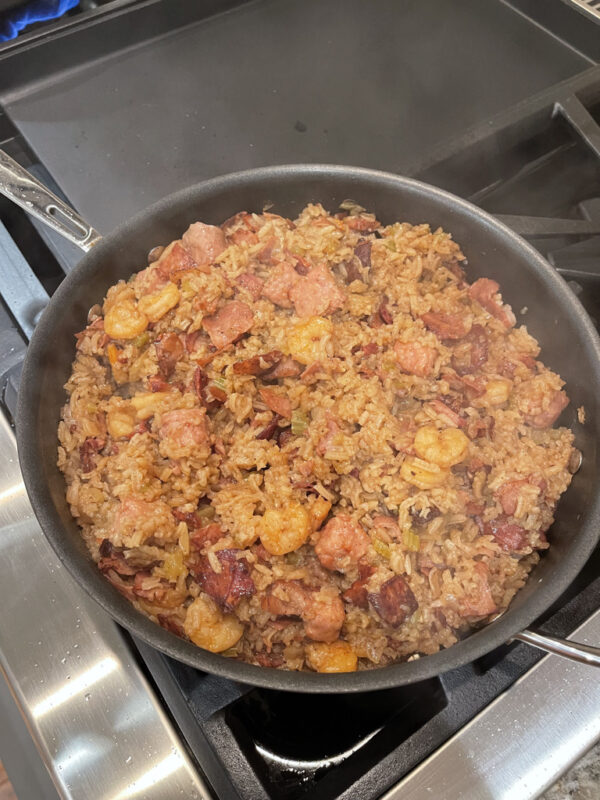 My pops made Jambalaya, it was a recipe of my late grandmother's and it was SO good! I need to get the recipe ASAP to put on my blog because we loved it!
Other FAVORITES from this past week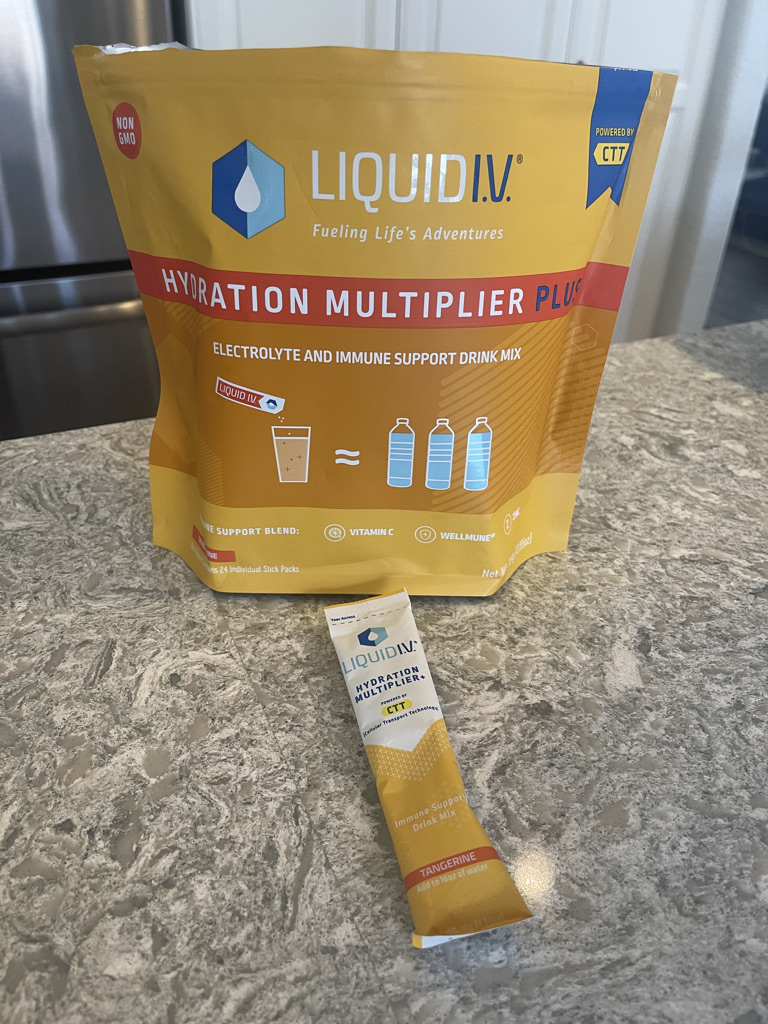 I purchased this Liquid I.V. from Costco and it's a FAVORITE! It has a sweet flavor and I like having it mixed in water when I feel my immune system is low or after a night when I have had a couple cocktails. Those extra electrolytes are sometimes needed and this stuff does help.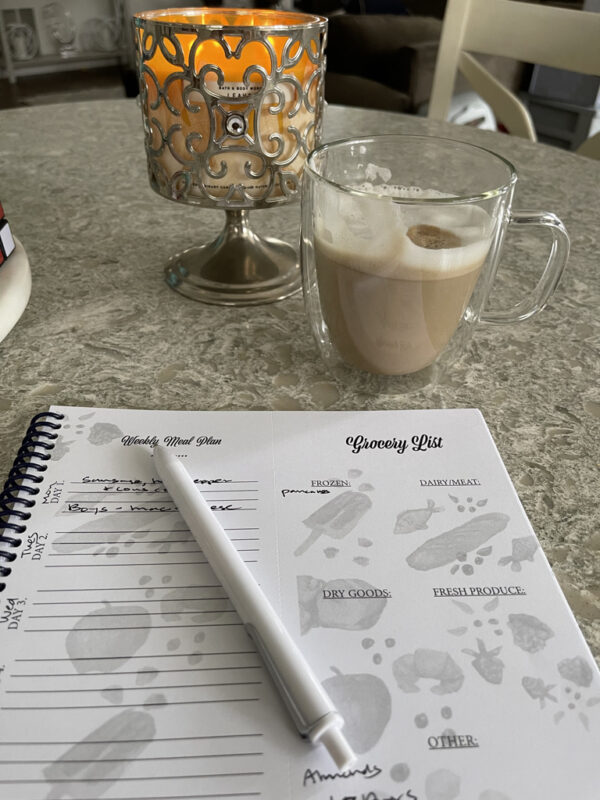 A FAVORITE for me is meal-planning while enjoying a vanilla latte while having a Fall candle lit. Right now I'm enjoying the candle "leaves" from Bath and Body Works and I love it!
El Moro Canyon Trail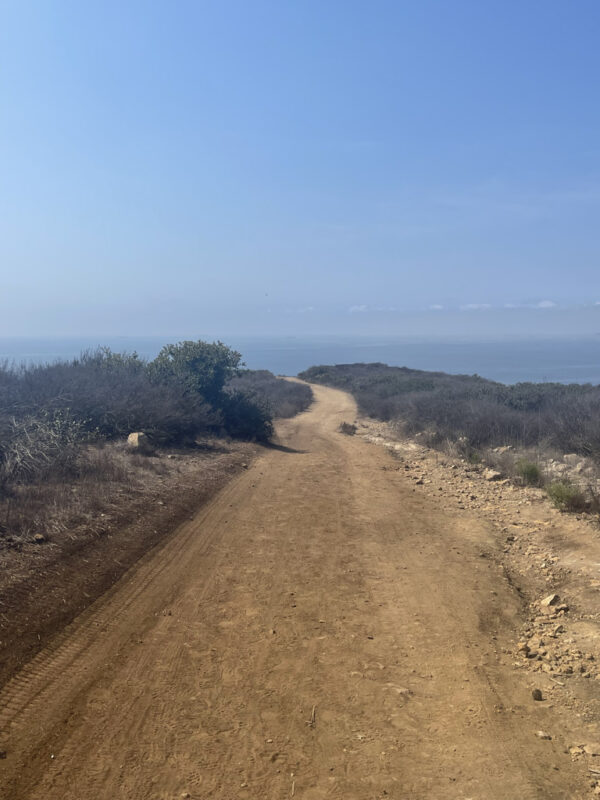 On Wednesday, I went on a hike in Laguna/Newport Beach and it was gorgeous. There was a nice breeze and it was 72 degrees out, perfect hiking weather. Going on hikes with my bestie is a FAVORITE!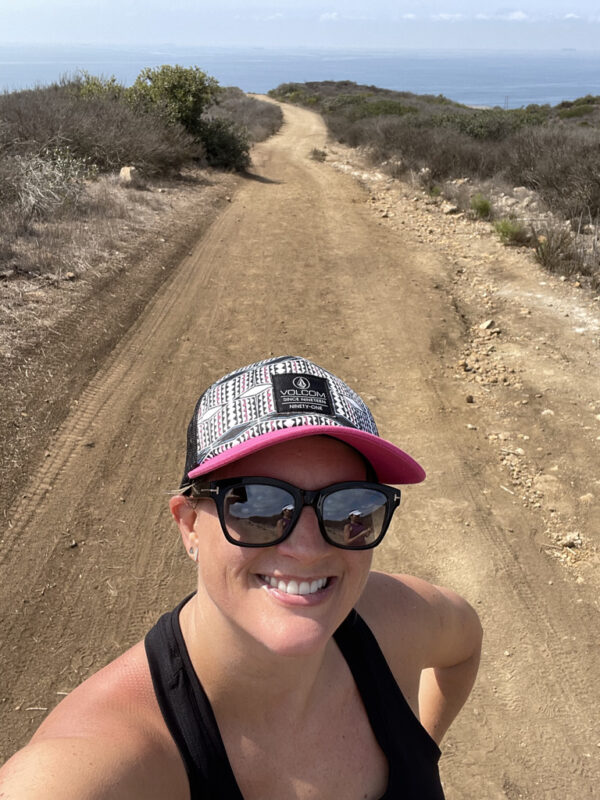 The trail we go on takes us around 2 hours and we burn around 500 calories.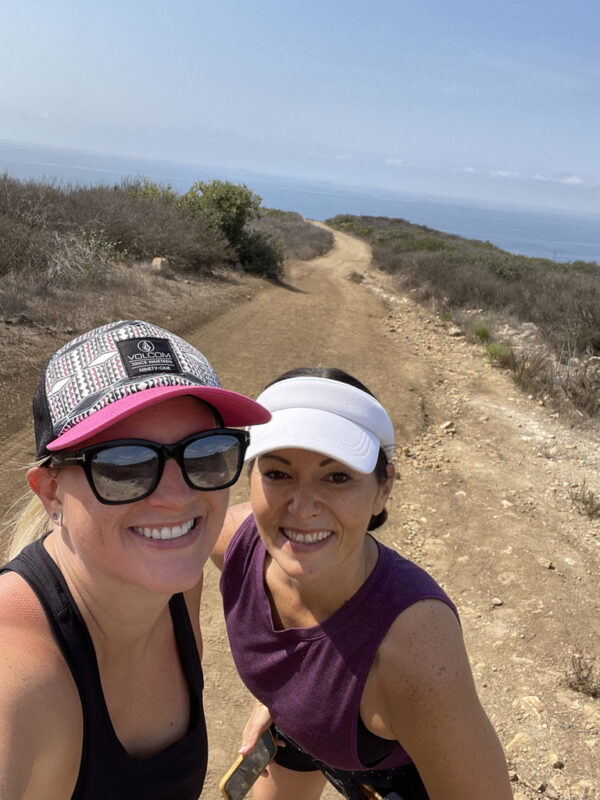 It gives us time to catch up and we love this fun ritual we have where we go on a hike and then grab some lunch. Megan is opening her studio soon so we are squeezing in as much quality time as we can before she gets really busy and it's a FAVORITE for me!
Best Skincare Routine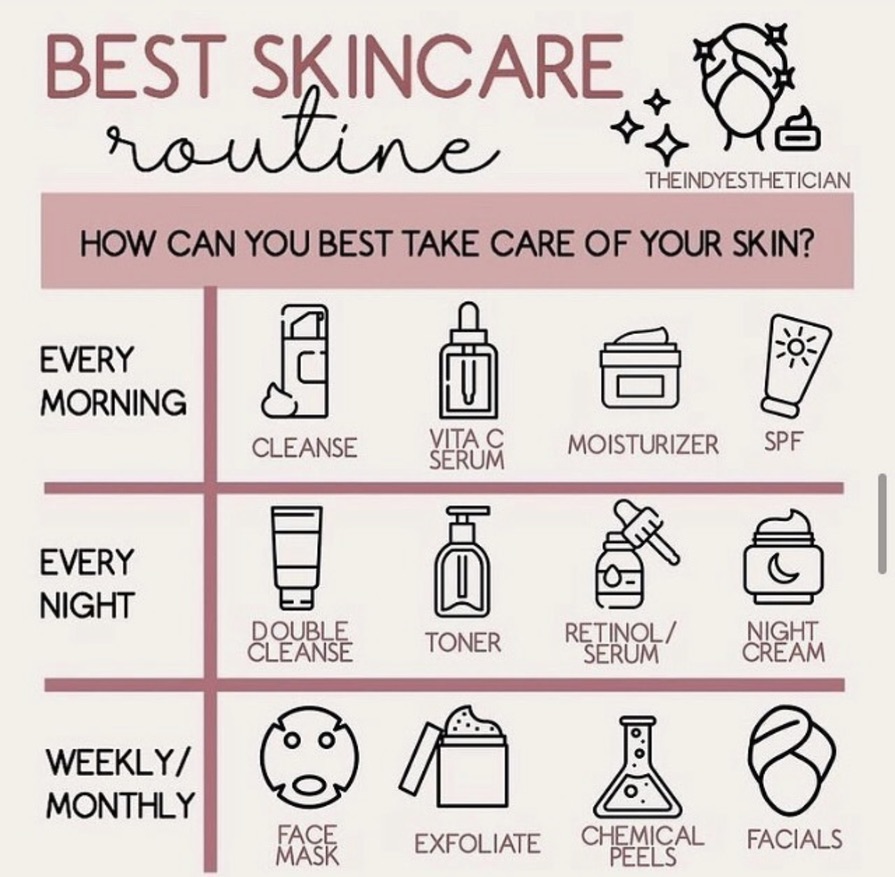 I thought this was a great visual of when you should use your skincare regardless of what brand. It's good to be mindful of scheduling in those weekly or monthly skin care….I like to do these extra steps on Sundays.
FAVORITE Quotes from this week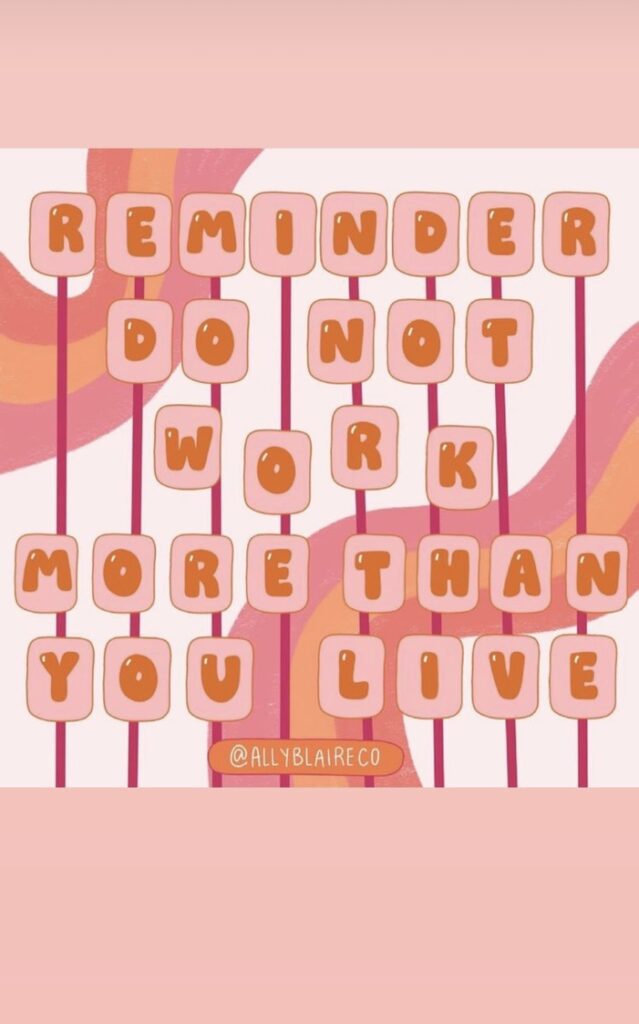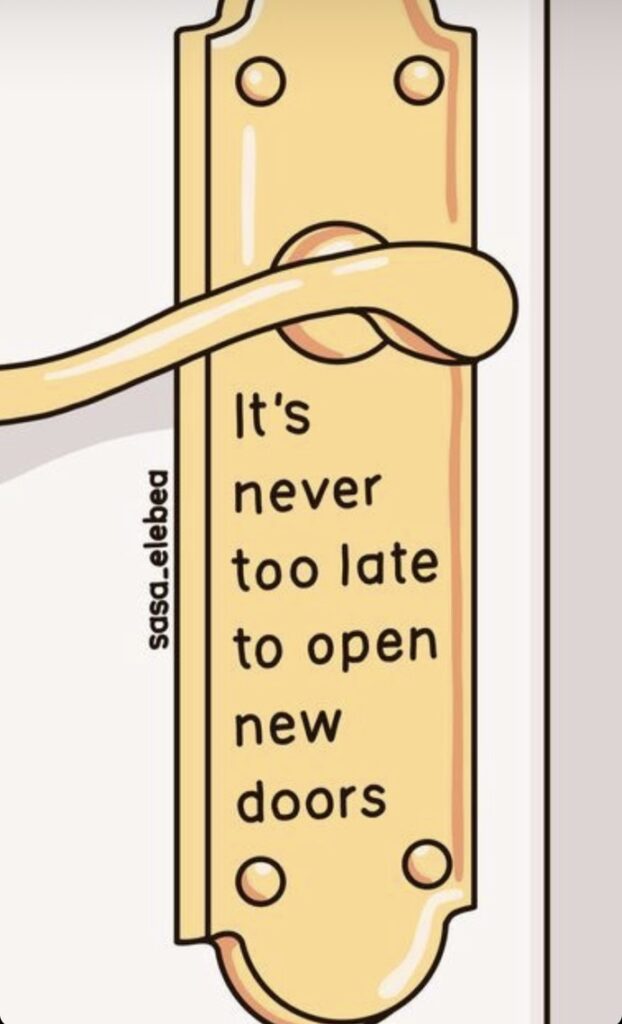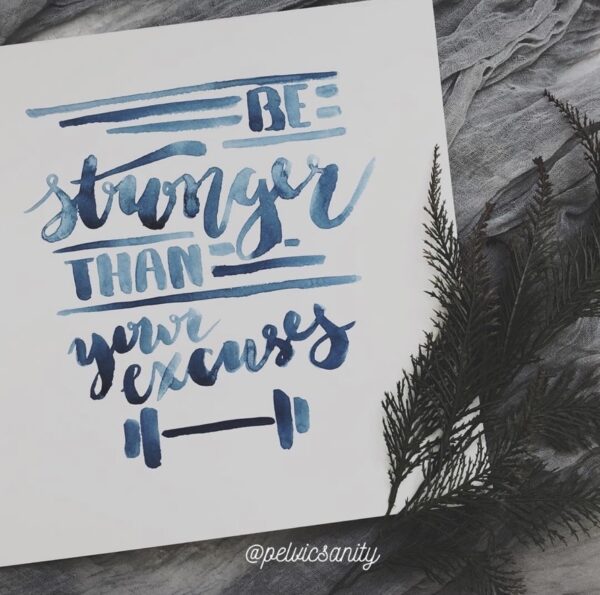 In case you missed my posts from this past week: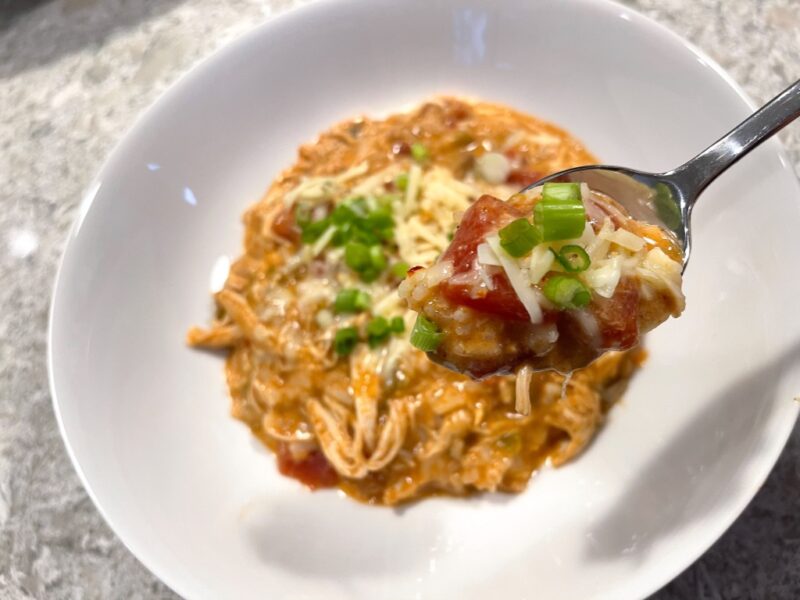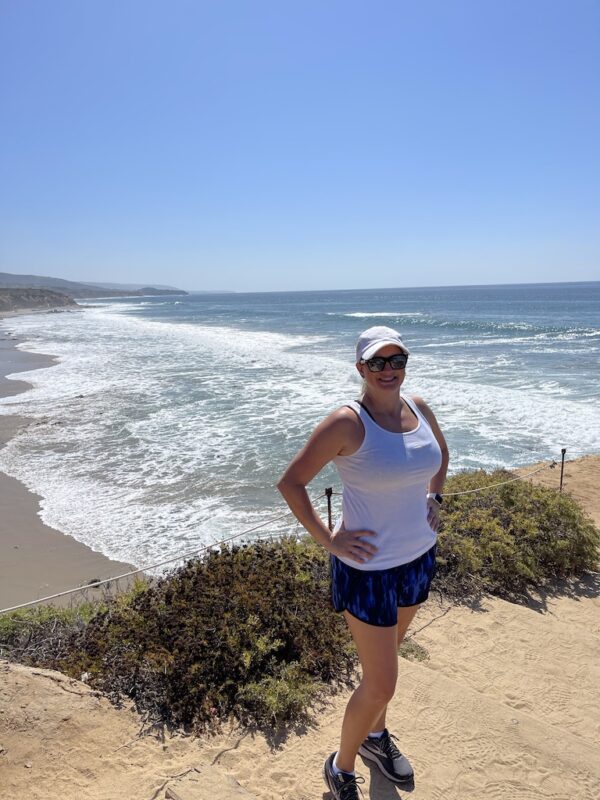 Weekend Plans
This Friday evening Luke has his flag football game. Early Saturday morning both boys have their soccer pictures and then their soccer games. The weather heats up a little this weekend so we are going to squeeze in another pool afternoon while enjoying watching the Florida Gator game outside.
Then on Sunday we are going out in Newport Harbour for a Duffy boat ride and lunch with my aunt, cousin, my parents and my brother and his family. Then you know the usual stuff like meal planning, laundry, self-care Sunday and my big leg work out.
What are your plans? I would love to know….drop a comment in the comment section below. I hope whatever your plans are you enjoy your weekend with friends and family.
Thanks for reading along today! If you don't already I would love for you to follow along and connect with me on instagram @momwithaplan_.
XO