I don't know about you but I live for moments like seeing your child perform in school performances, it brings me so much joy!
California is pretty strict right now with gatherings due to the Covid-19 surge. I didn't think Tyler's holiday performance was going to happen but his amazing teacher, Mrs. Annemarie was determined to find a way to make it happen and I was thrilled that she pulled it off, Safely!
This year Tyler is very pumped for certain Christmas activities and his preschool holiday performance is one of those. He did a count down to the special day!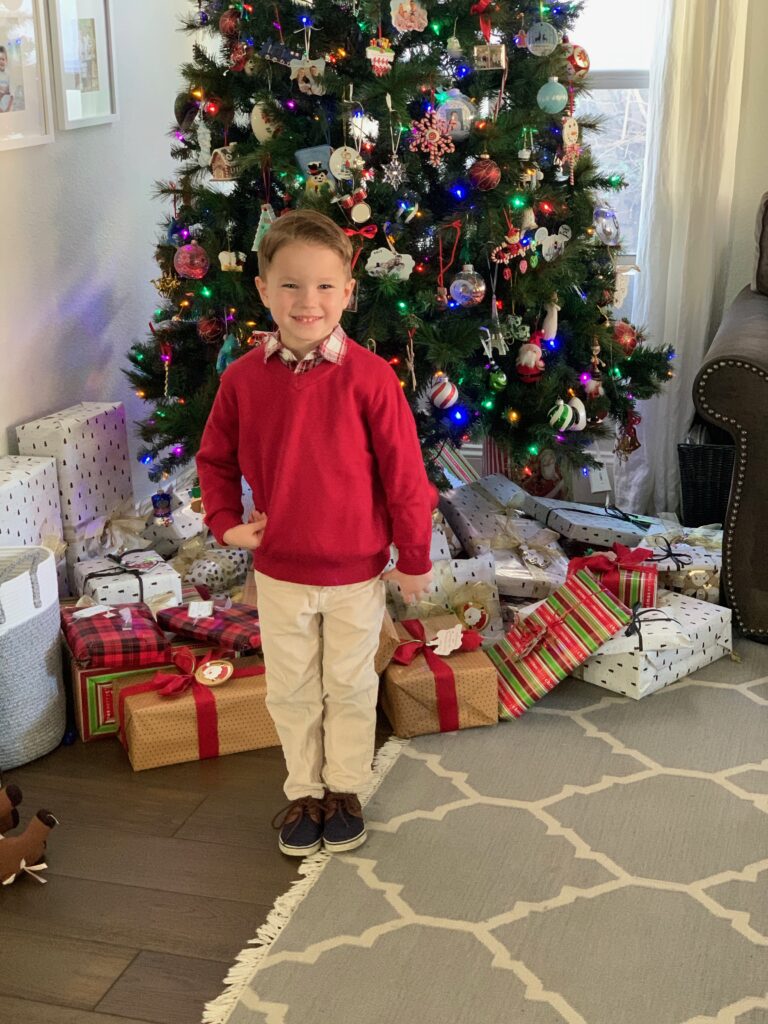 He came out very serious and focussed, he was determined to do his best!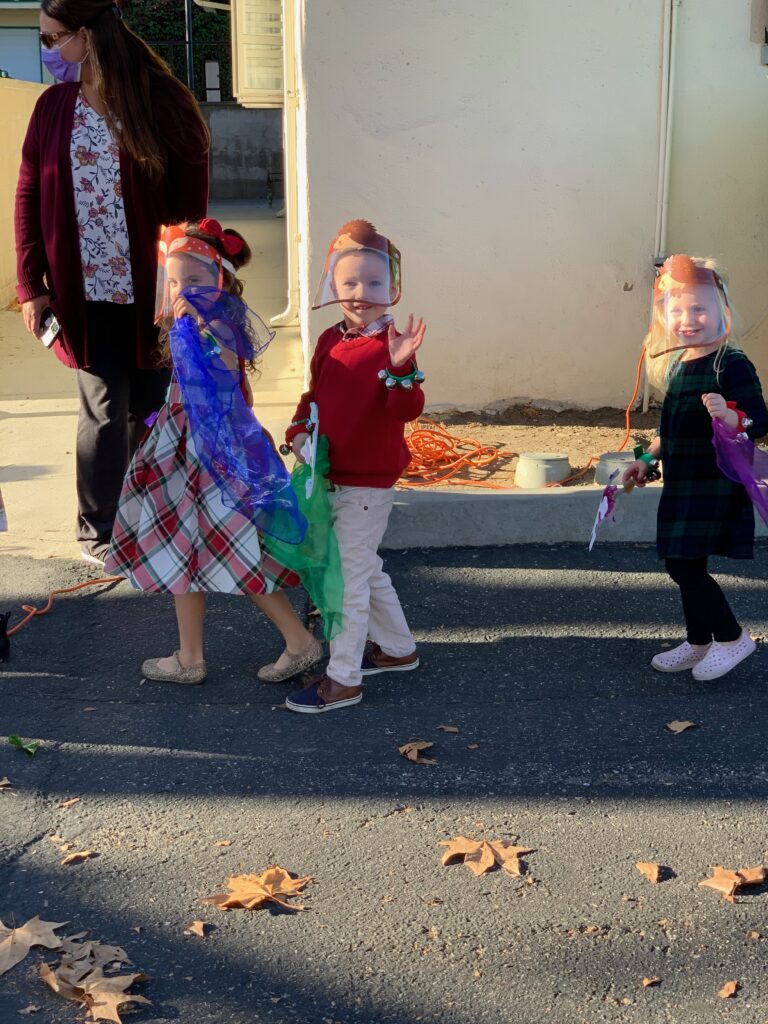 Mrs. Annemarie had everything set up outside in the preschool parking lot. The kids wore face shields, the parents all stood 6-feet apart and wore masks and we all got to enjoy the cute show!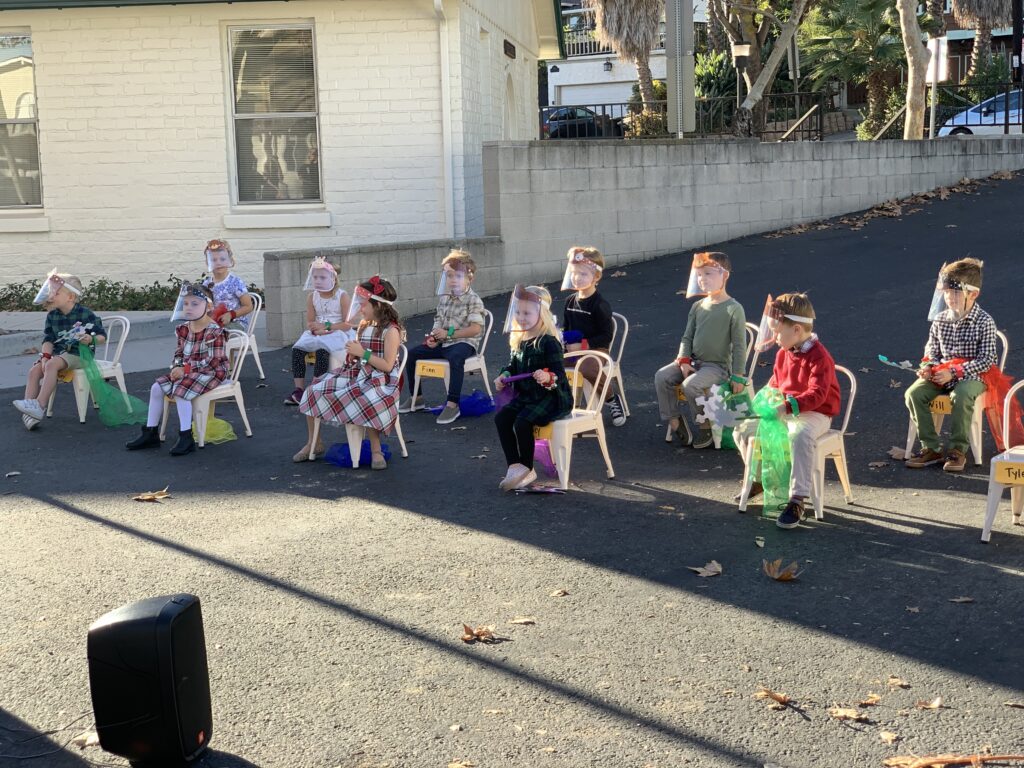 The kids performed to jingle bells, a sweet snowflake song, they chatted about the reindeers, they used props, and all of them did so well!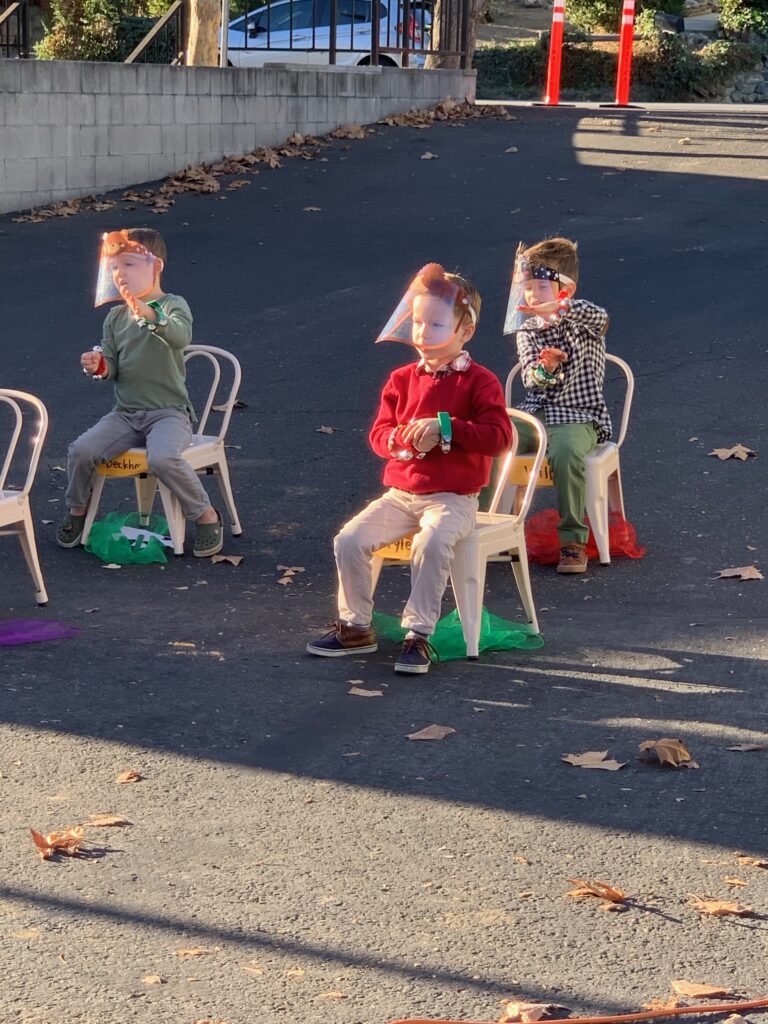 His teacher had a cute tree set up with ornaments that the kids made for their parents and a wrapped gift. Mrs. Annemarie's gift to the kids was a creative sensory bin full of Christmas items. Lastly, each child received a letter from Santa. She really outdid herself in creating this special holiday memory.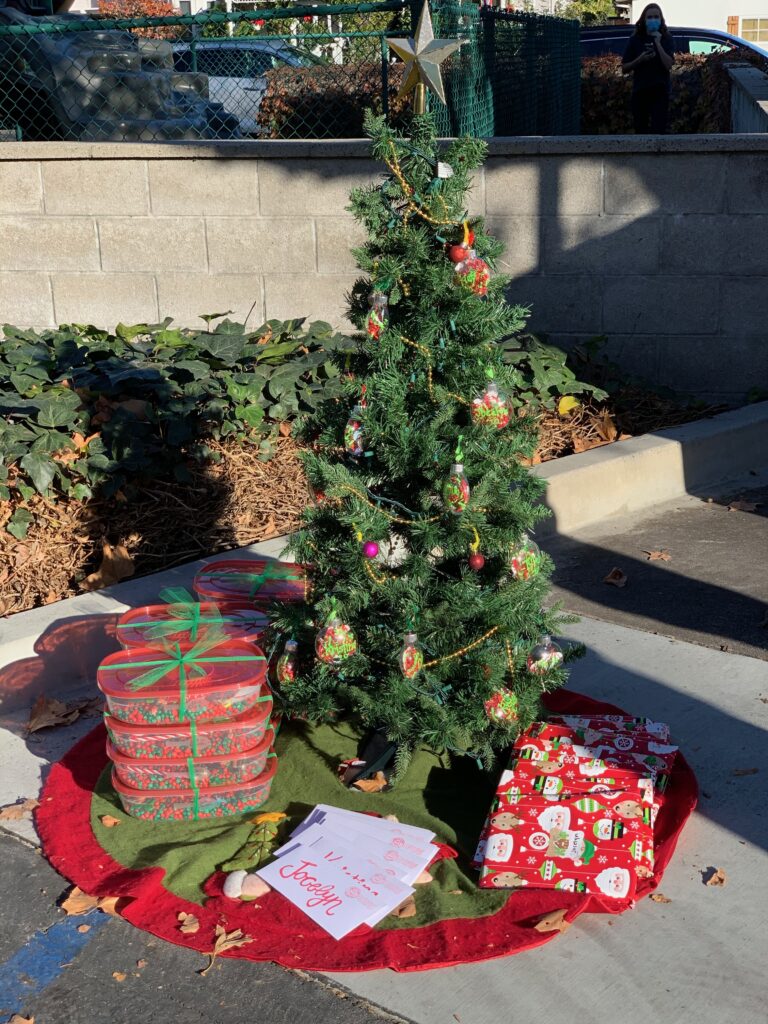 There was a photo backdrop to take cute pictures too!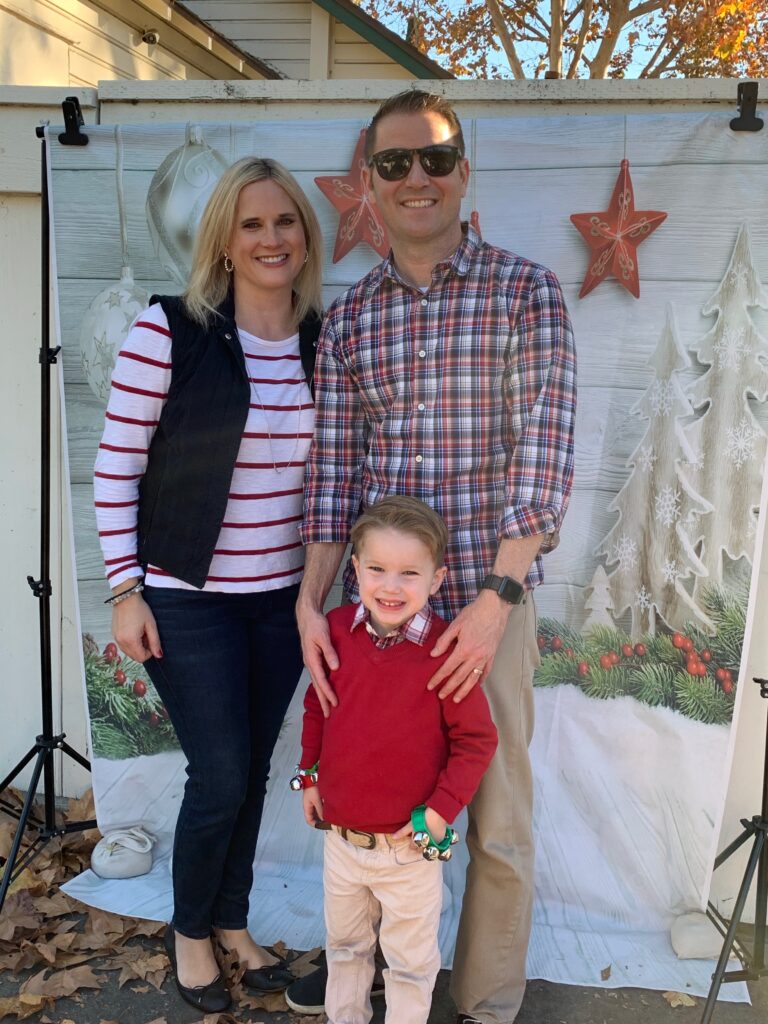 My mom, Grandma L joined us too!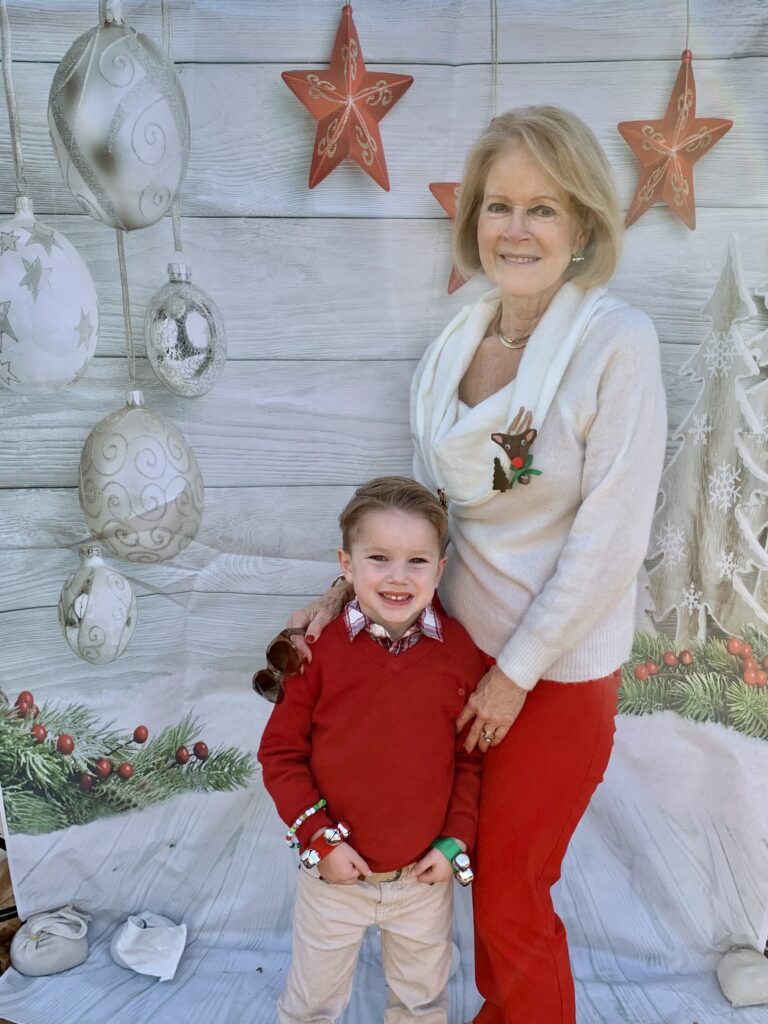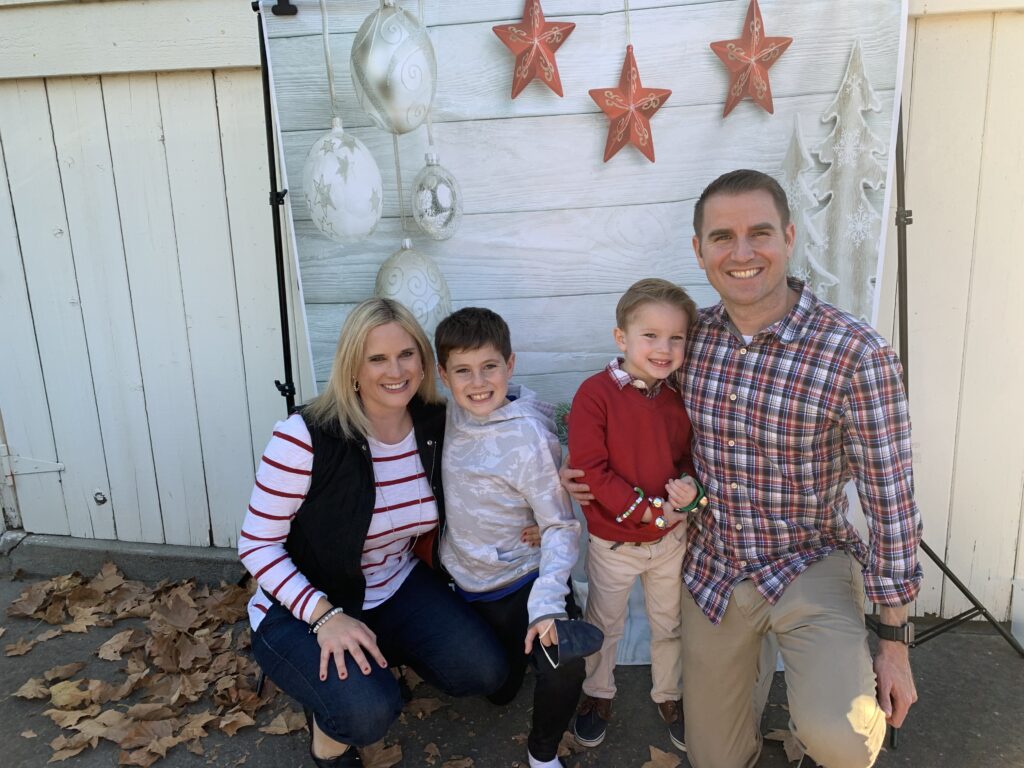 Tyler's amazing preschool teacher, Mrs. Annemarie! Her passion for teaching is inspiring to watch and we love her and the preschool program so much!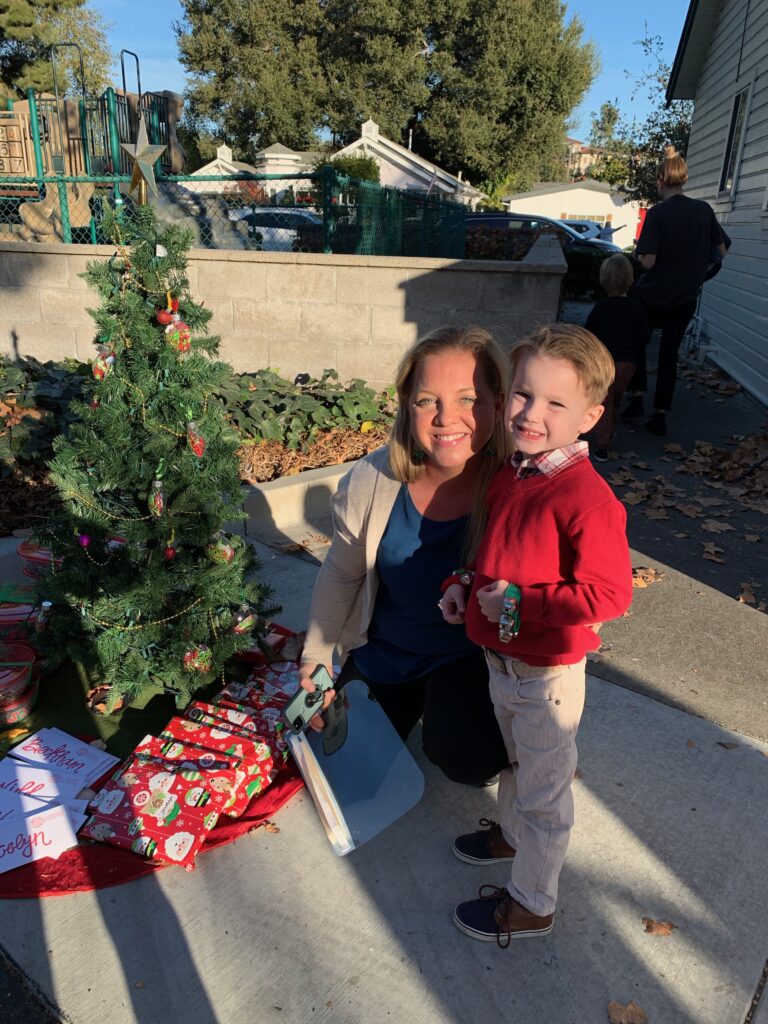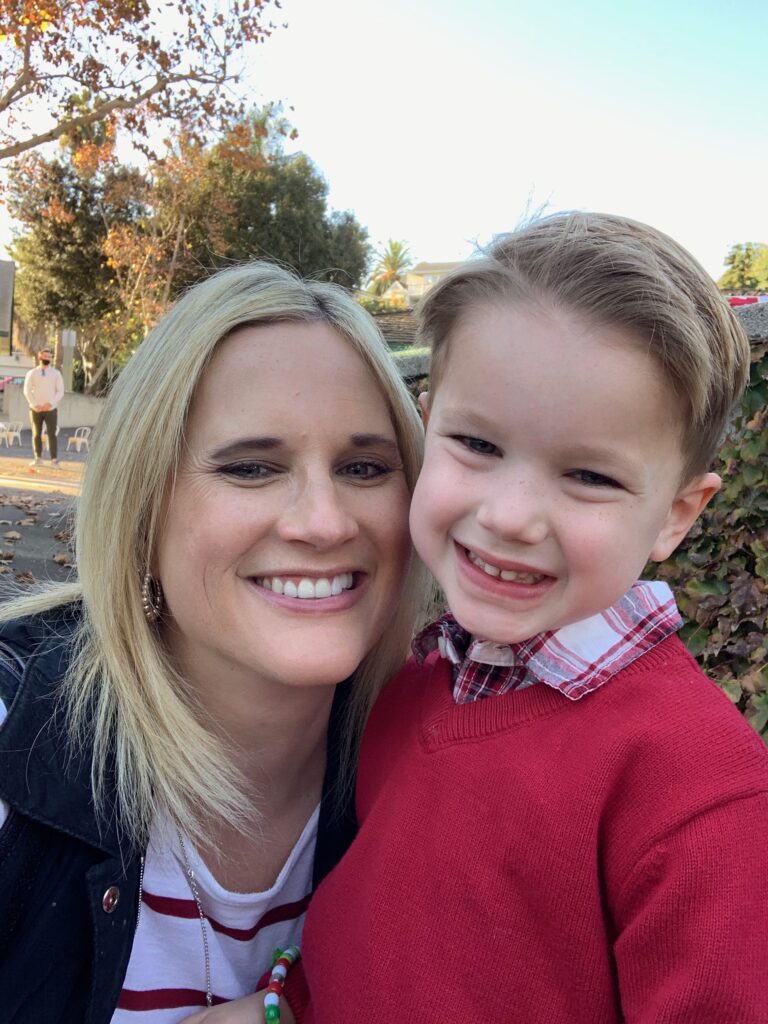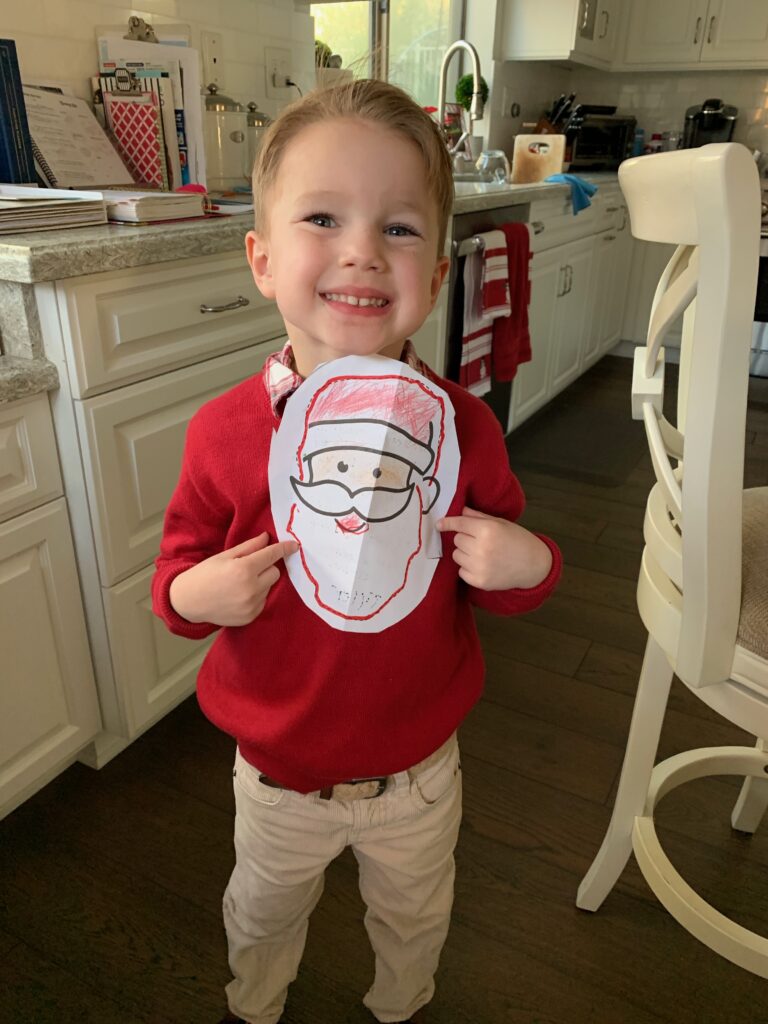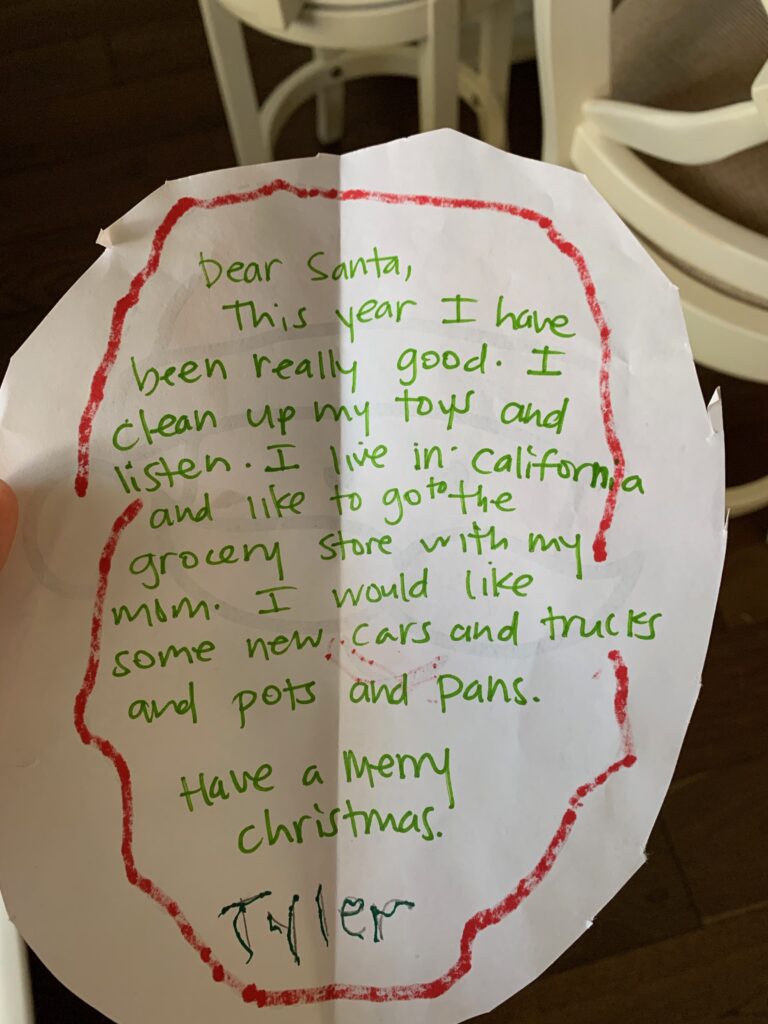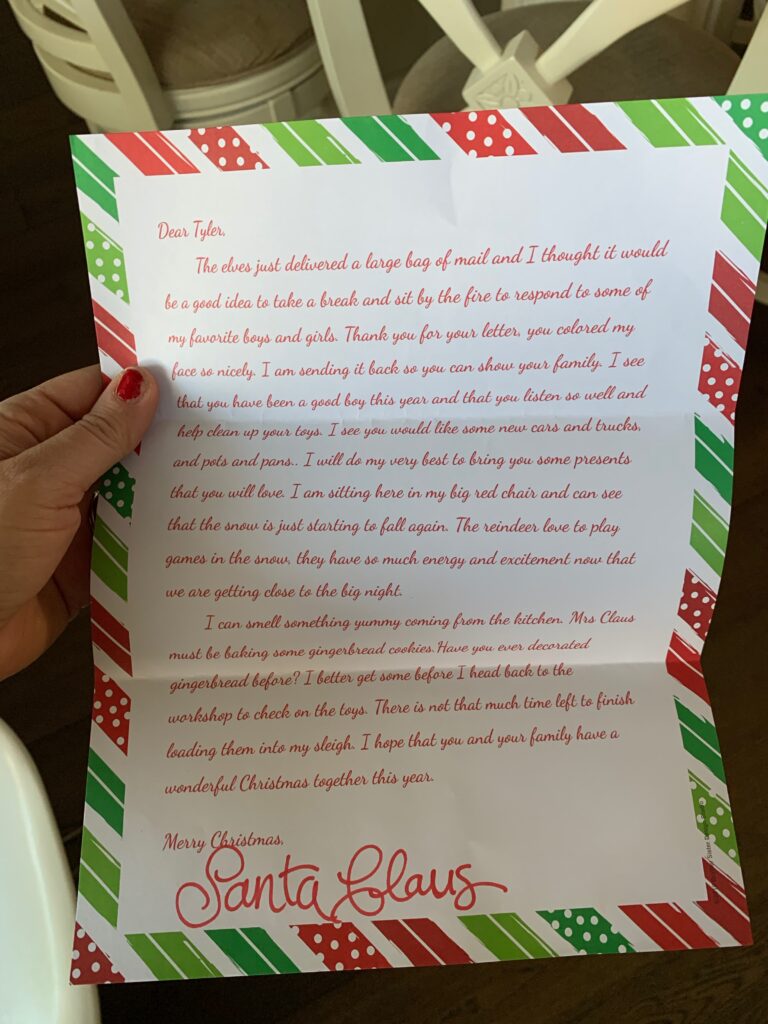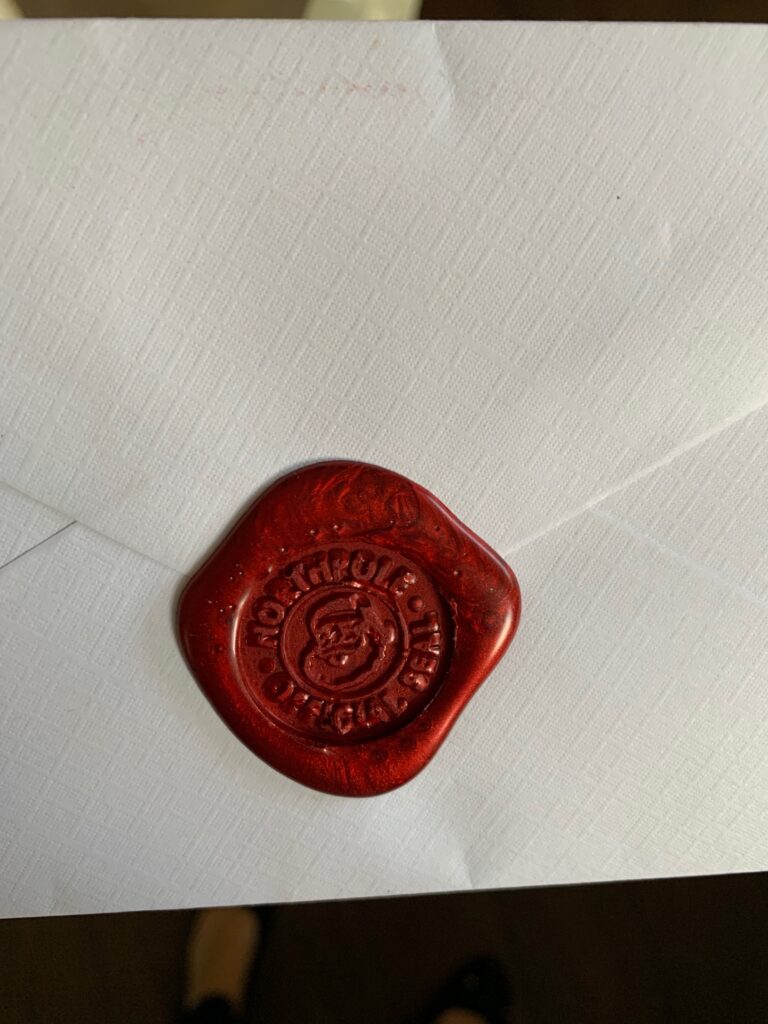 Tyler couldn't wait for us to open his special gifts that he made for us!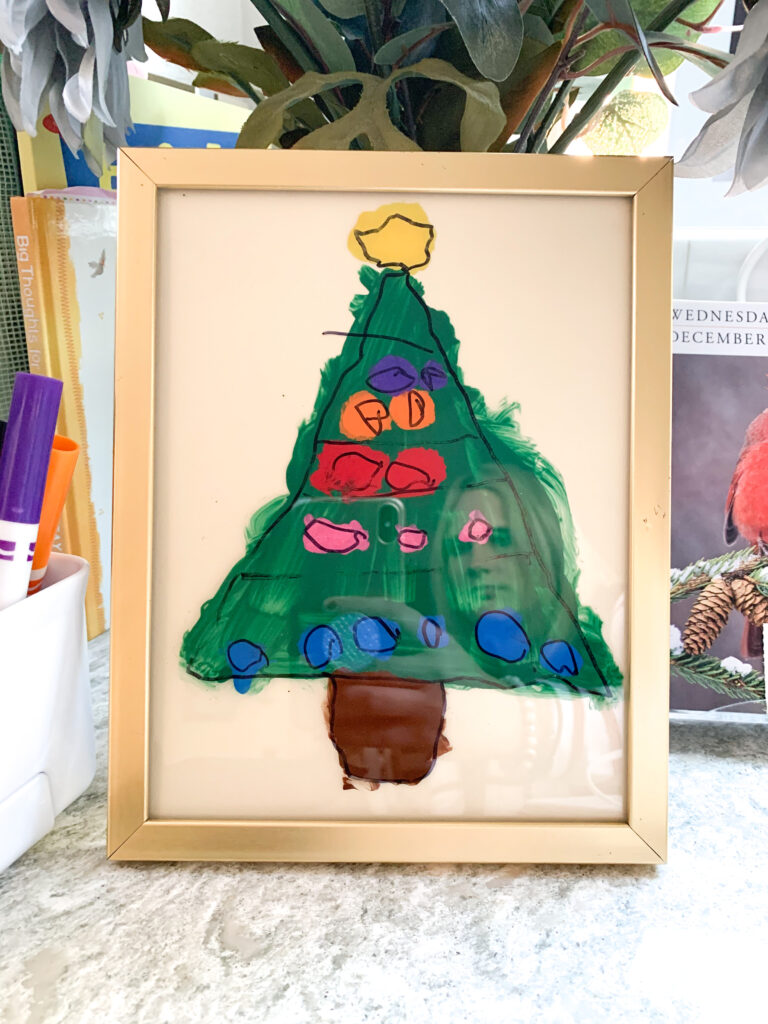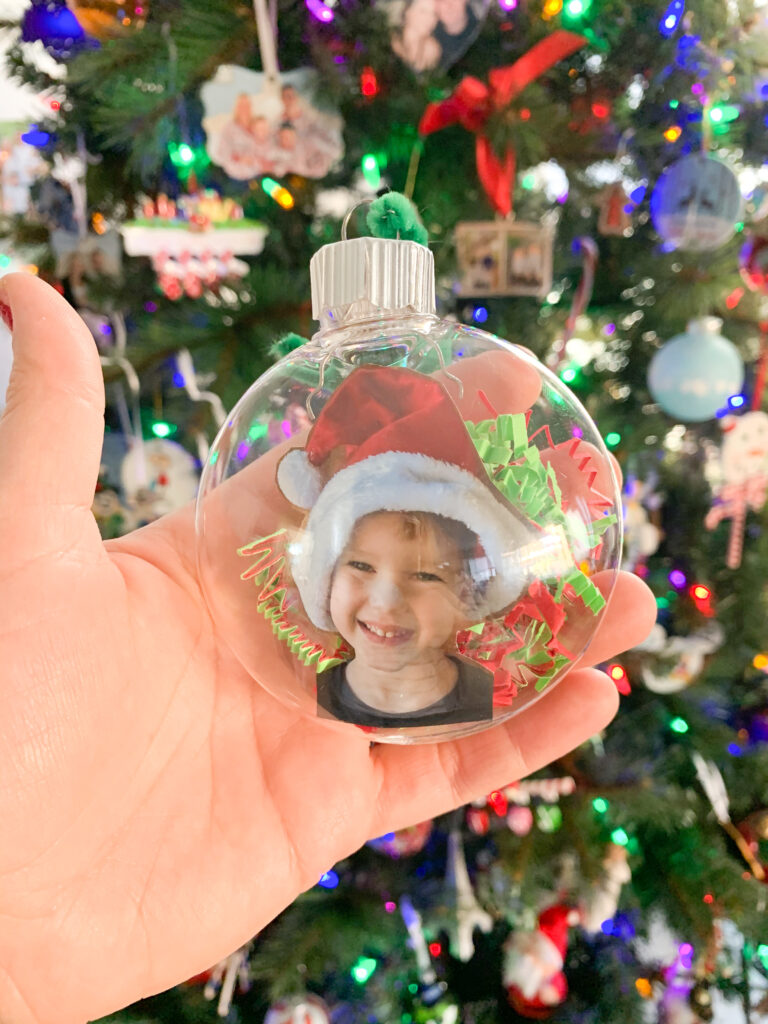 What a special and memorable day! Thank you Kindergarten Readiness for putting in the effort to make moments like these still happen in 2020!