Do yourself a favor and go and make this bread!!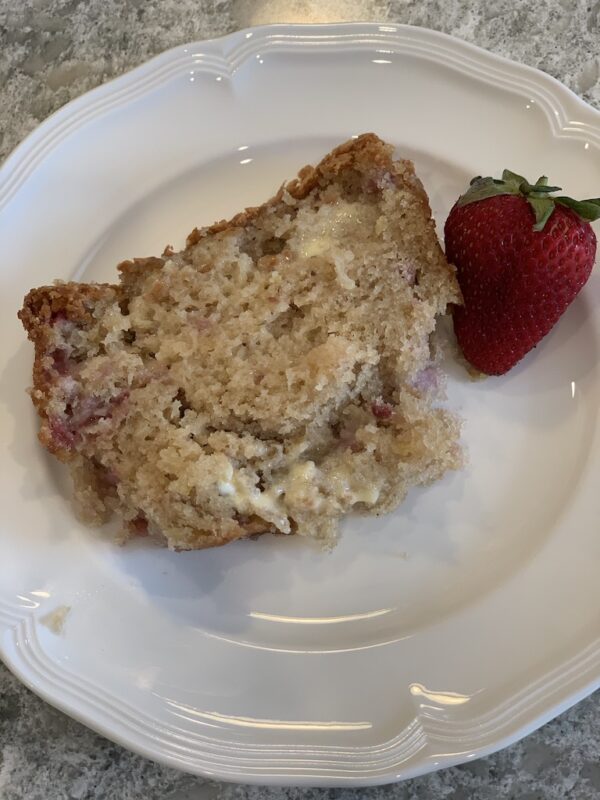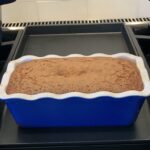 Strawberry Lemon Bread
This bread is delicious!! It's not complicated to make and is worth the effort!
Ingredients
Bread
2

eggs

1

cup

sugar

3/4

cup

vegetable oil

1

cup

strawberries

1

lemon (2 tbsp of juice & 1 tbsp of zest)

1 ¼

cup

flour

½

tsp

baking soda

½

tsp

salt
Instructions
Lightly Spray Loaf Pan with Olive Oil Spray
Get out a Large Mixing Bowl
Gather Ingredients: eggs, sugar, oil, strawberries, lemon juice & zest.

Zest lemon and use a juicer tool to get the juice.

In the large bowl, beat your eggs until they are light and frothy.

Chop up the strawberries very small and then add them to the large bowl and beat them into mixture.

Stir in the lemon juice and the zest. Set aside.
Get Out a Small Mixing Bowl
Combine flour, baking soda, and salt. Mix together with a fork.
Combine Large Bowl ingredients with Small Bowl Ingredients
Slowly beat your flour mixture into your strawberry mixture.

Beat the mixture until combined, don't over beat it.

Tyler made sure it was the right consistency.

Pour batter into greased loaf pan

Put loaf pan in the oven to bake for 45-55 minutes.

When the bread is finished baking, put toothpick into the bread to make sure it is fully cooked.

Let the bread cool for 20 minutes before cutting it up to serve.

After the bread has cooled, cut yourself a slice and put some butter on it and Enjoy!

This was a fun recipe to do with my son, Tyler!
Recipe Notes
The original recipe is from Mix and Match Mama and can be found HERE.