On a night that you want to make a low carb and high in protein dinner this recipe is for you. It is packed with the flavors of chicken parmesan but a healthier version.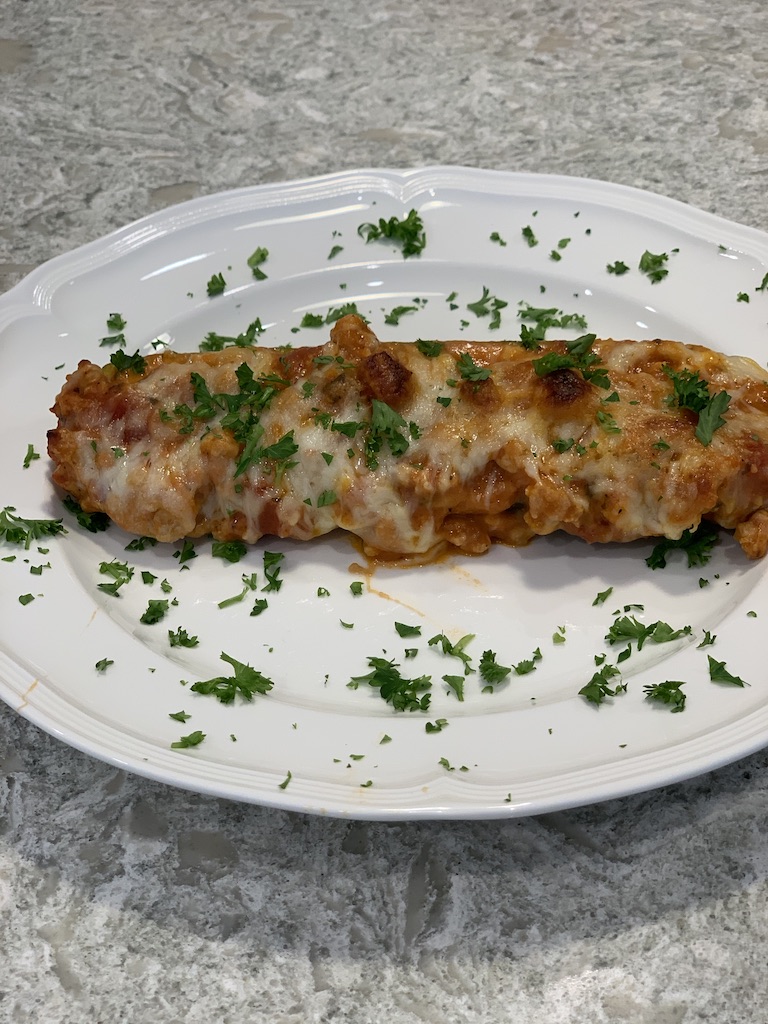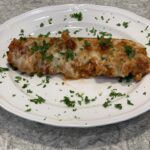 Chicken Parm Zucchini Boats
This recipe is a low carb solution to still being able to enjoy the flavors of chicken parmesan without having the quilt afterwards. They are easy to make and delicious!
Ingredients
1

lb

ground chicken

3

zucchinis

2

cups

marinara sauce

2

cups

freshly shredded mozzarella

1

cup

shredded parmessan cheese

salt and pepper

to taste

garlic powder

to taste
Instructions
Making the filling:
Gather all the ingredients: ground chicken, zucchinis, marinara, mozarella, parmessan, salt & pepper and garlic powder.
Prepare the zucchini boats:
Begin by cutting off the ends of all the zucchini's. Then cut them in half lengh-wise. Use a spoon to carve out all the inner guts to make a boat.

Get out a large skillet and begin cooking the ground chicken until no longer pink. Season the meat with salt, pepper and garlic powder to taste.

Add the marinara sauce to the meat and let it simmer for 5 mins.

Shred the mozarella cheese and the parmesan cheese.

Mix 1.5 cups of the mozzarella cheese into the meat mixture and add 1/2 cup of parmesan cheese, stir until the cheese has melted.
Assemble the zucchini boats:
Lightly greese a baking dish

Spoon the meat, sauce and cheese mixture into the boats.

Sprinkle the remaining cheese over the boats.
Bake the zucchini boats for 25 mins.

Recipe Notes
The original recipe is brought to you by Caitlin Covington. You can check out her blog for healthy recipes at www.southerncurlsandpearls.com