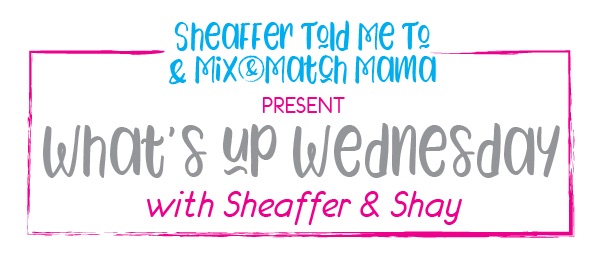 I'm so excited to link up with Sheaffer & Shay! This is a series where I will tell you about a variety of things that we are up to: what we are cooking, what we are looking forward to, etc. It is a post that will come out on the last Wednesday of each month. I hope you enjoy it!
1. What we're eating this week:
In the Summer time, I still meal plan but I keep things pretty simple and flexible. I make sure we are stocked up on the basics, have a variety of frozen meats to choose from and aim to cook some with seasonal ingredients, for example, this Tomato & Peach Salad: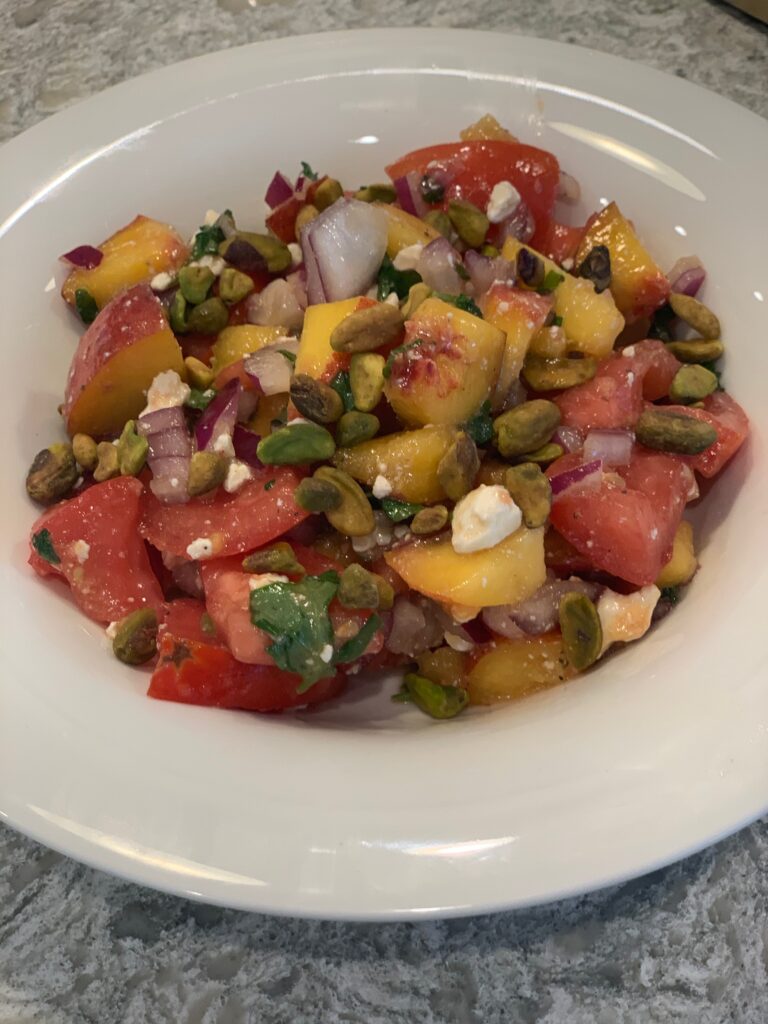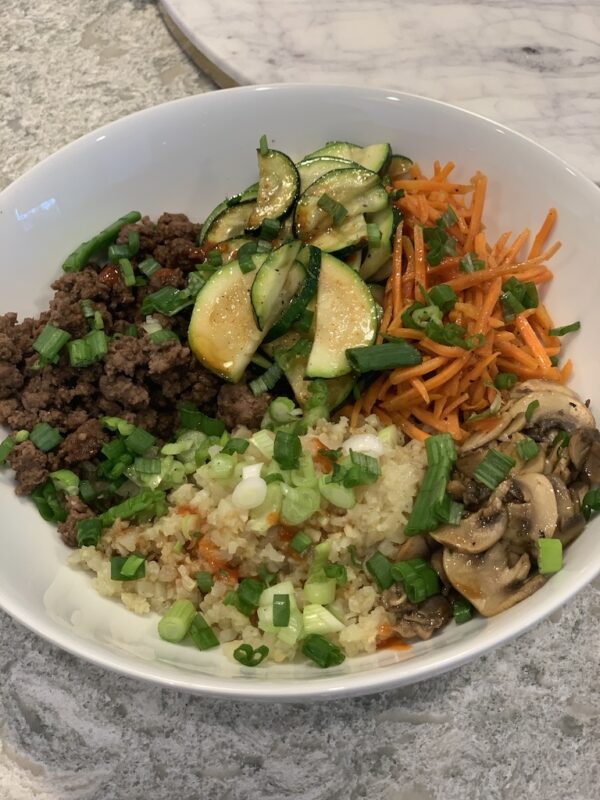 2. What I'm reminiscing about:
Jason and I just had our 12th Wedding Anniversary on July 12th, which also meant a few days later it marked 15 years on July 22nd since we met on the Alaska Cruise in 2005!! I'm so thankful for this cruise because it led me to be a part of the Gimeno Family whom I love dearly.
Here is the first picture we took together when we met and I love reminiscing about that trip to Alaska and the events that led us on our journey together.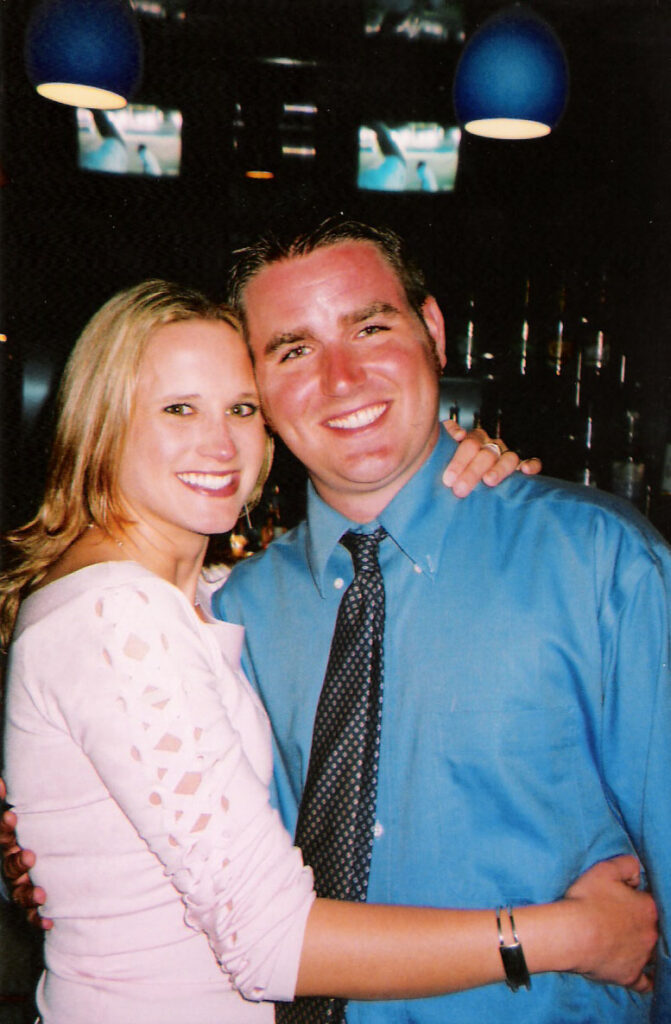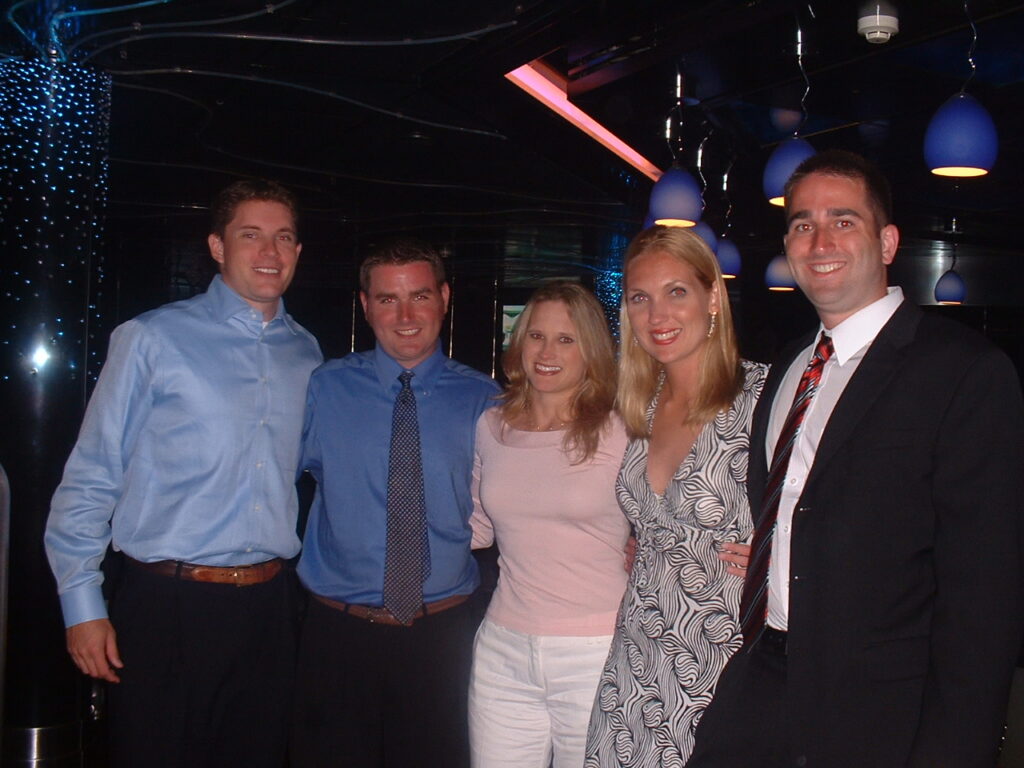 I'm also reminiscing about the last time I went shopping with my Mom at South Coast Plaza in February. This is something my mom and I love doing together and I look forward to when we will be able to do it again.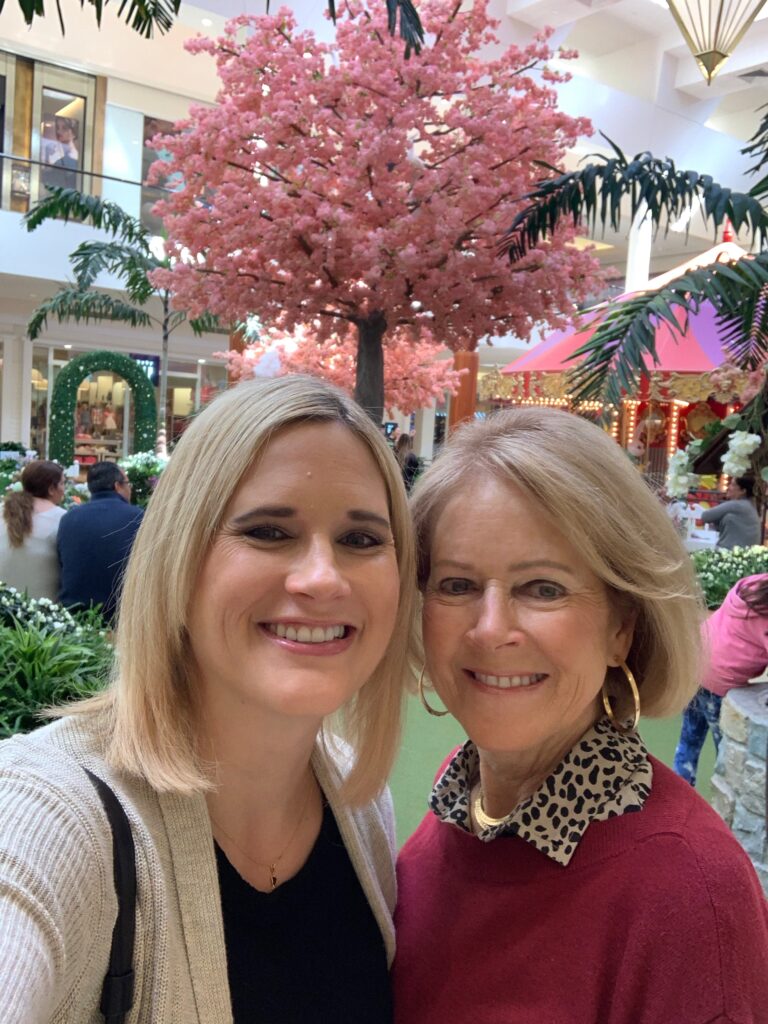 3. What I'm loving: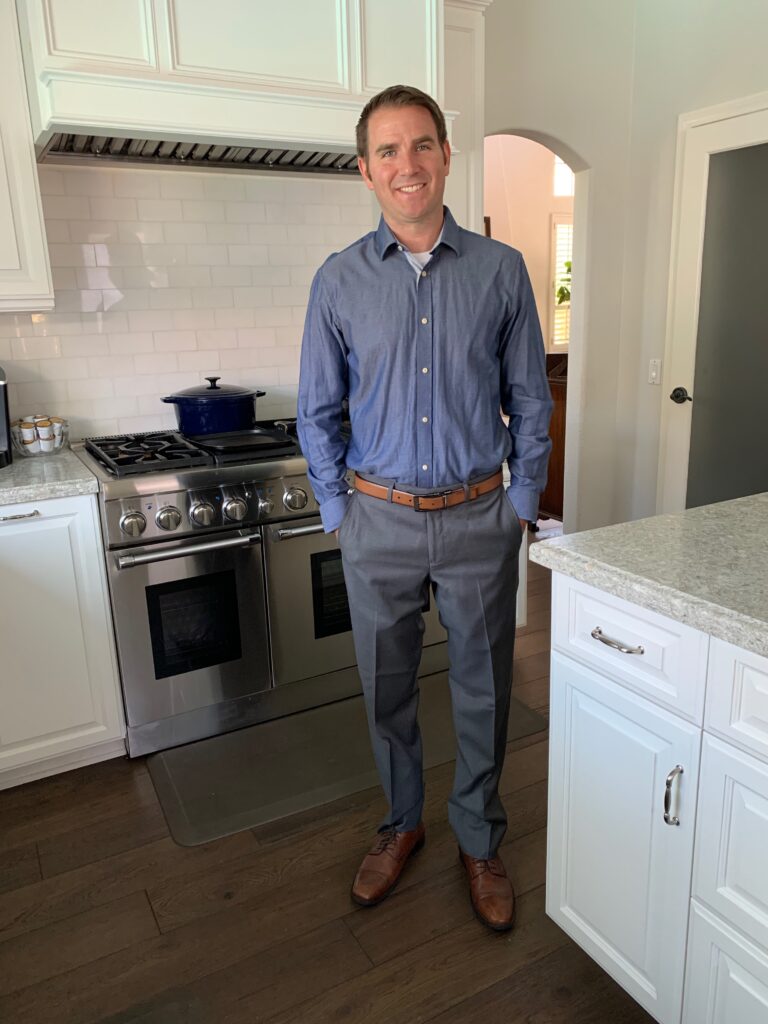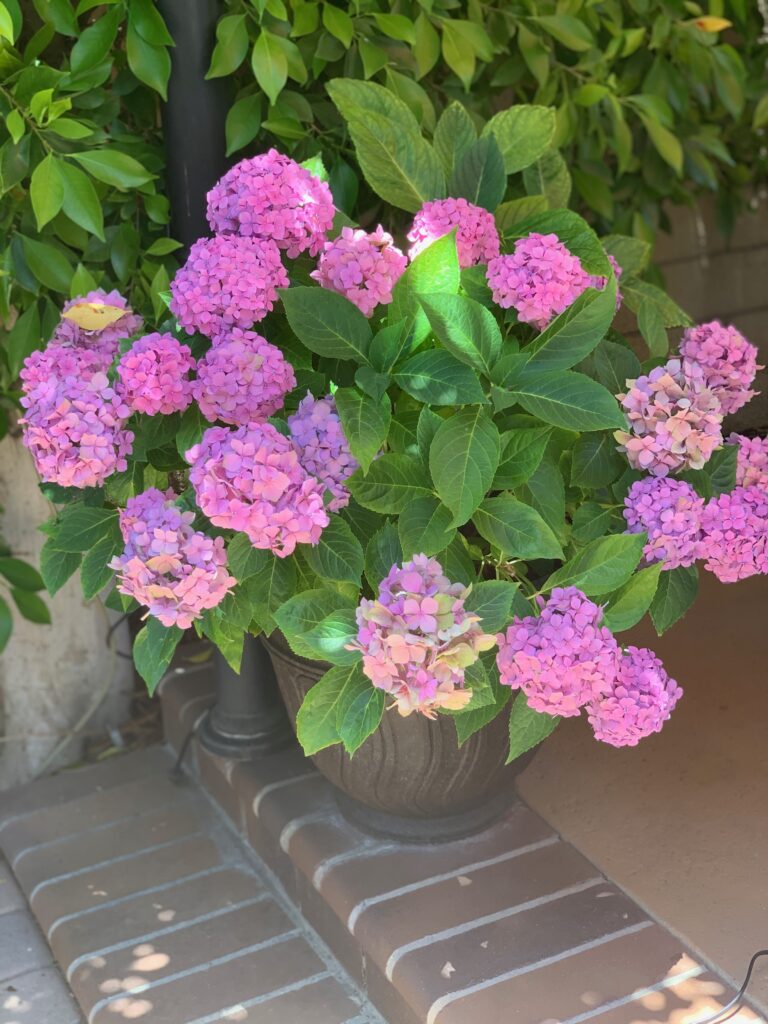 4. What we've been up to:
We went on an Adults-Only Lake Havasu Trip and we had a blast! You can read the post HERE.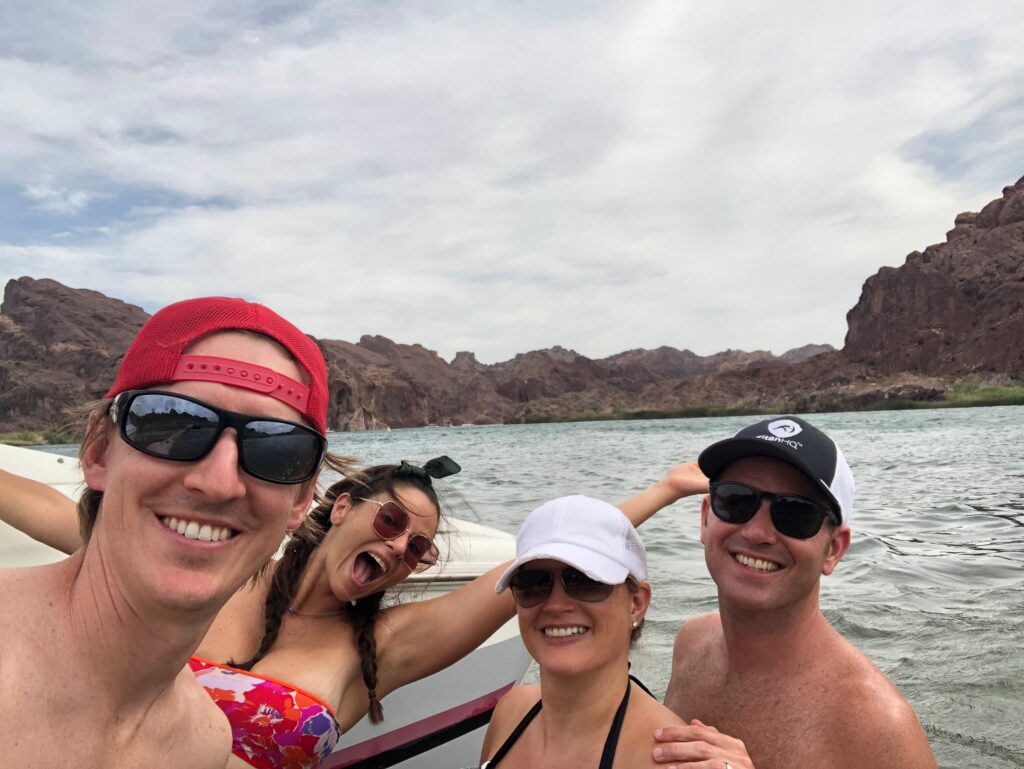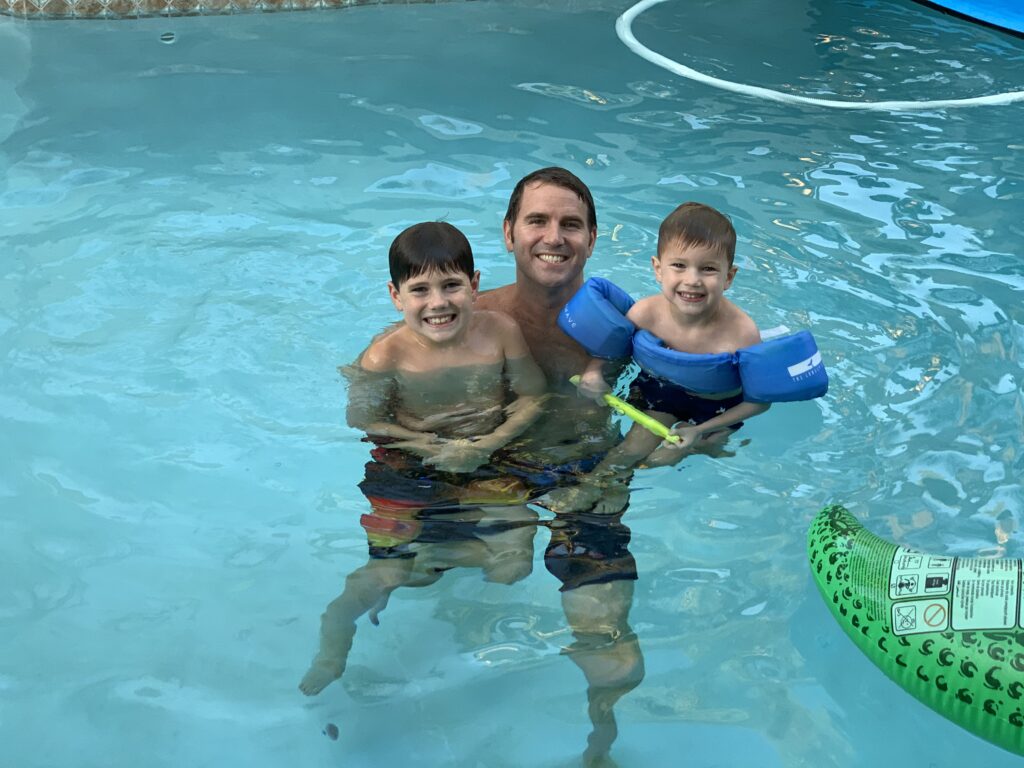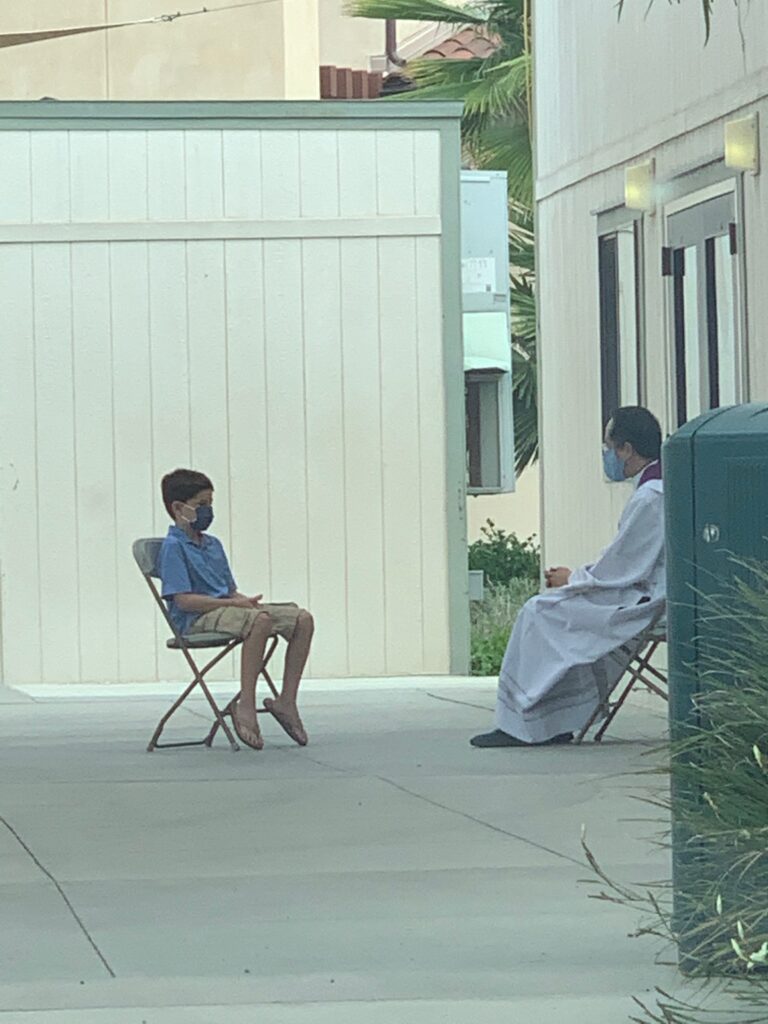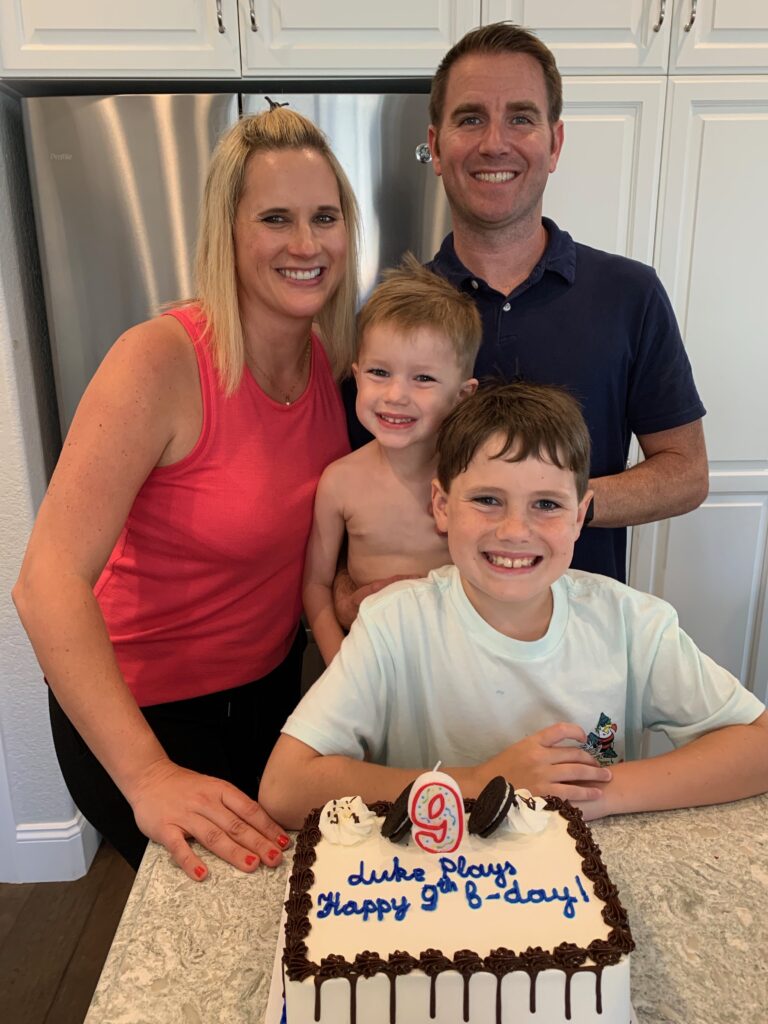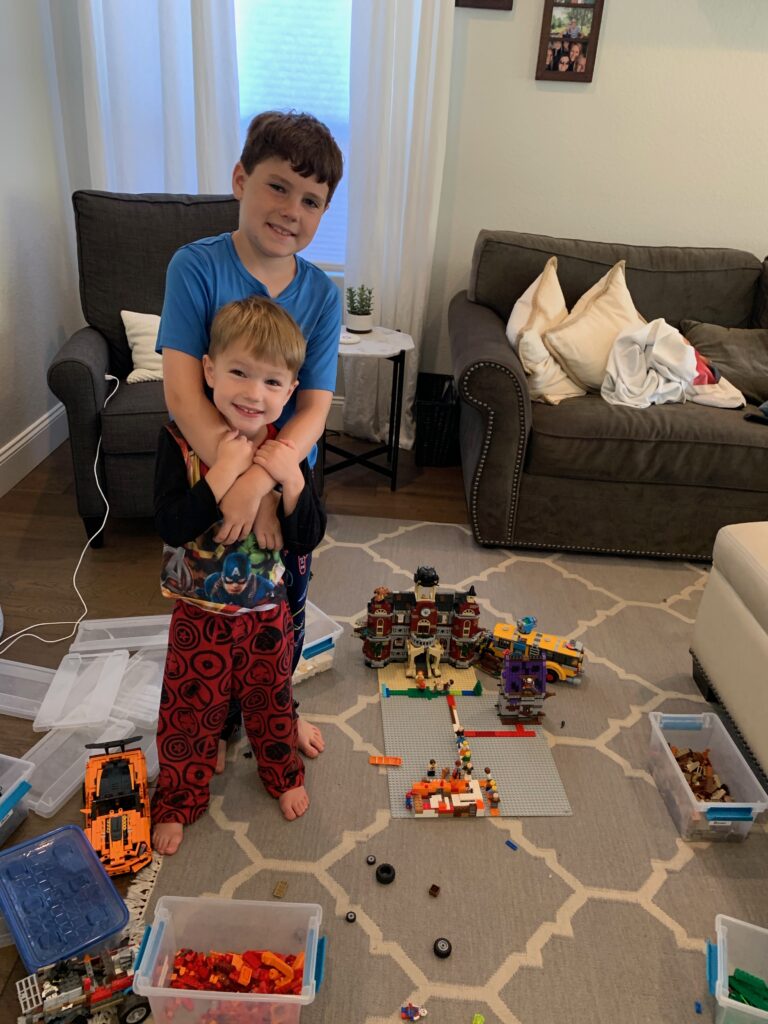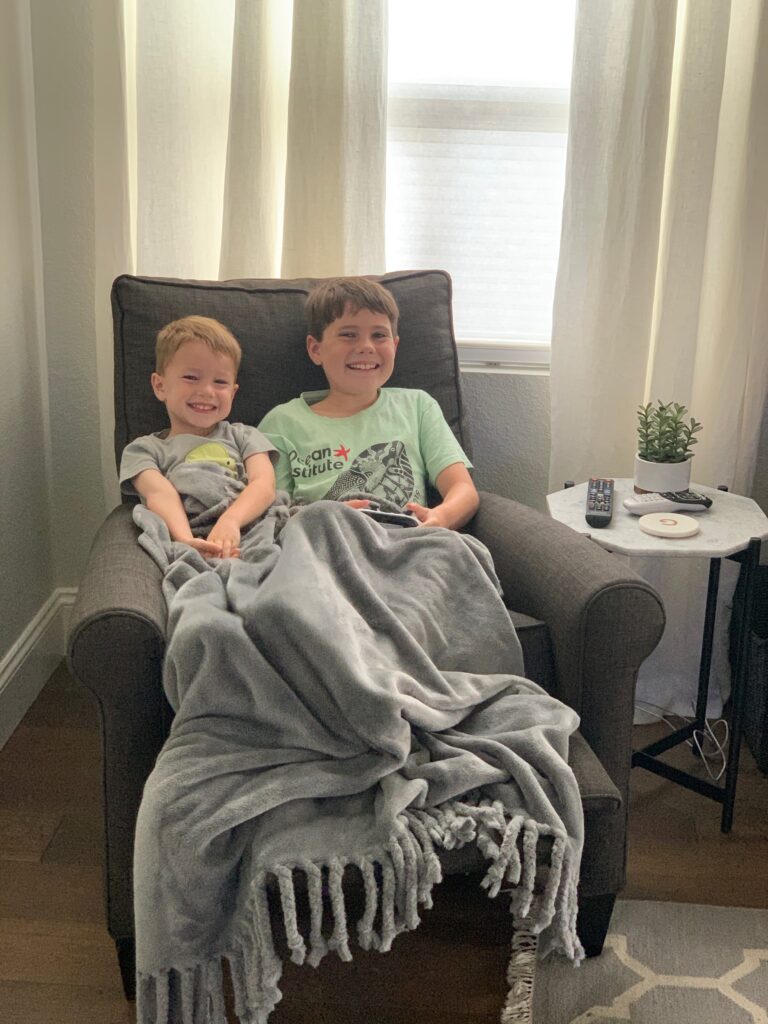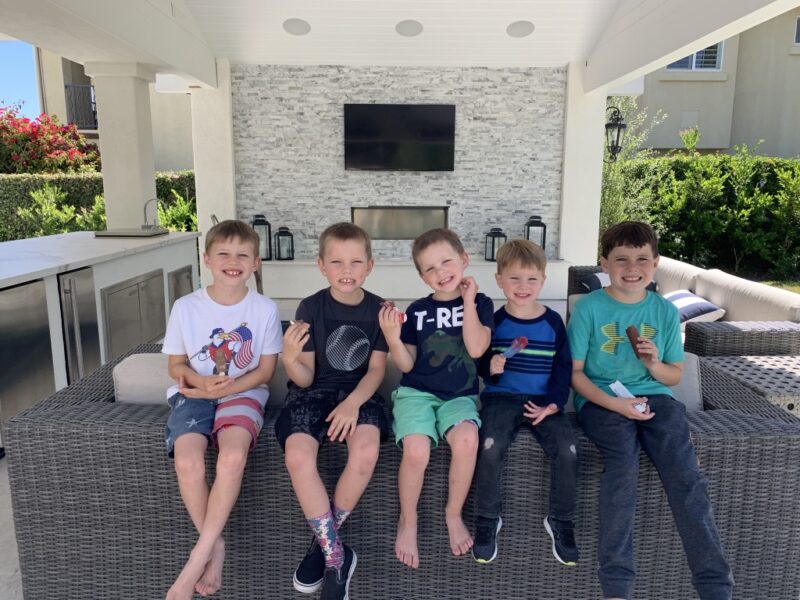 5. What I'm dreading:
I'm dreading continuing Luke's education through Virtual learning. Distance learning is a lot of work and I'm no teacher but I will put on my big-girl mommy pants and do my best for my kids. That's all we can do, go in with a good attitude and set the example for our kids to roll with the times, be flexible and make the most out of it. Kids follow our lead and having a bad attitude won't help the situation so I shall put on a brave happy face because that's what I can do to help my boys get through these strange times.
6. What I'm working on:
I'm currently working on finding a blogging consultant to help take my blog to the next level. I need some help with SEO, monetizing, brand awareness, social media, and I need assistance to help me grow my following. I've taken courses on all these things but I now need an expert to help me come up with a strong plan. I love having a blog and take great pride in doing something creative on my own. I've been having fun with it but my dream goal is to contribute financially to help my family supplement in another income. If you are looking to start a blog, I highly recommend looking into taking courses by Crystal Paine's (www.themoneysavingmom.com) and the program she has developed, Your Blogging Mentor. It's a user-friendly and affordable way to break down the entire process.
7. What I'm excited about:
We have made the decision to go see our Gimeno Family and fly to Florida for 3 weeks in August/September! Since my family of four had Covid-19 we decided to take advantage of the situation of Jason working remotely, Luke being in virtual school, and the uber-cheap flights! We are going to fly Delta and we will have two rows to ourselves because they aren't sitting anyone in the middle seats. It's very hard to be away from family for more than a year's time. We feel lucky that due to our situation and having antibodies that we can have this extended stay with family and enjoy the long Labor Day weekend together!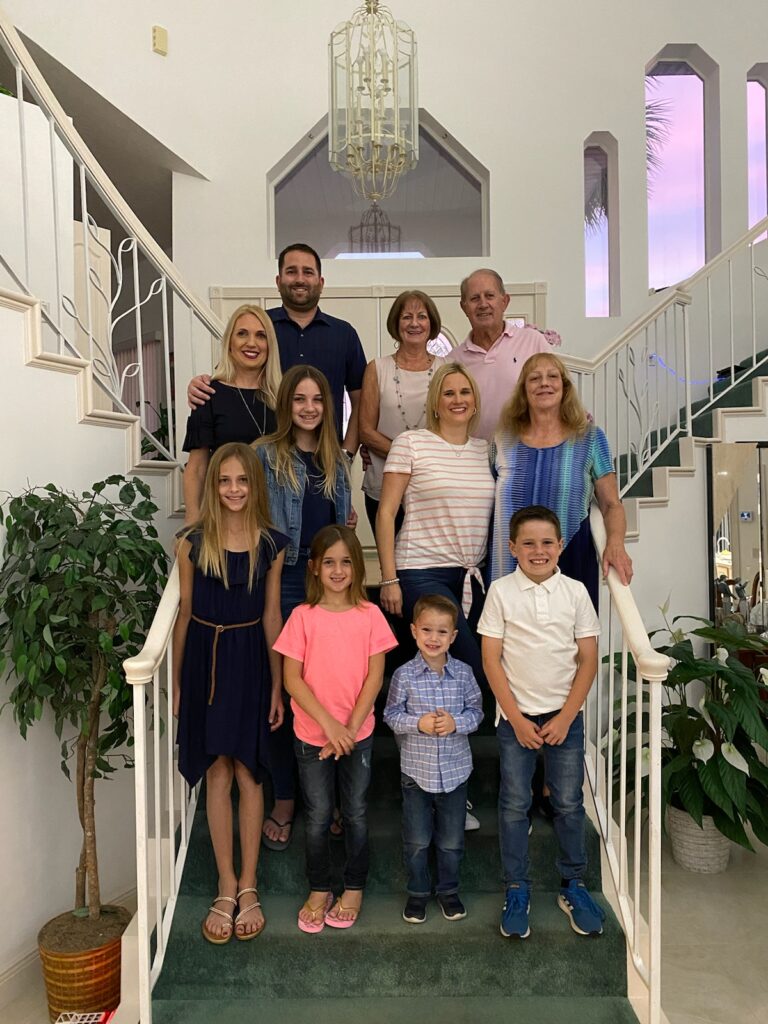 8. What I'm watching/reading:
Full disclosure, when we had Covid-19 we didn't feel like doing anything, fatigue was no joke and I found myself doing the bare minimum of what needed to be done. I had a headache that wouldn't go away or my head pretty much always felt fuzzy so I did not feel like reading. Binge watching Netflix is what was happening and I fully enjoyed watching a variety of shows!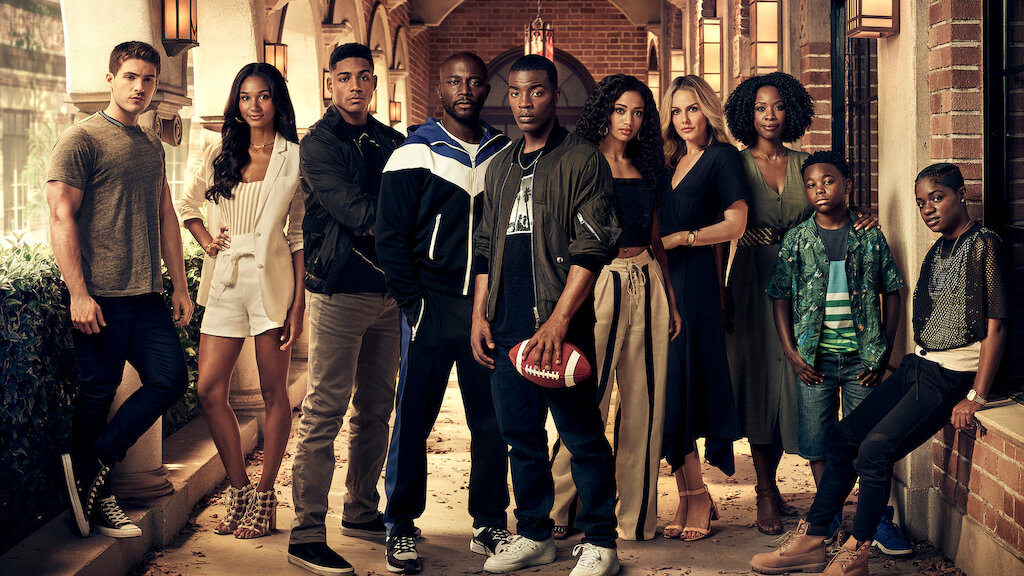 9. What I'm listening to:
My boys arguing!! Are anyone else's kids getting on each other's nerves?!?! They are each other's main playmates and at times it goes great until it doesn't and I find myself breaking up arguments, having them make compromises, apologize, or having to separate them altogether. They definitely push each other's buttons and for sure know how to get a reaction out of each other. But at the end of the day, they adore each other and I'm happy they have each other right now during these times of being at home so much.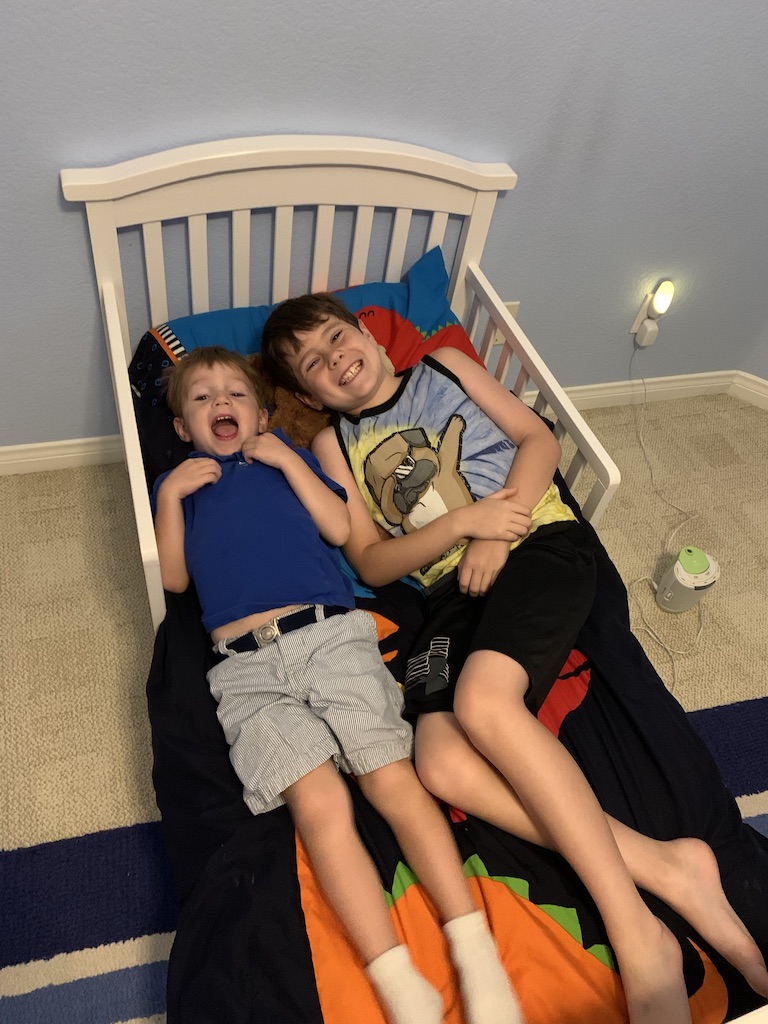 10. What I'm wearing:
We are pretty casual these days, not too much dressing up since we haven't been going anywhere. Think lots of shorts and tack tops, working out clothes and bathing suits with cover-ups! I did get two new bikinis from Nordstroms that I'm loving right now!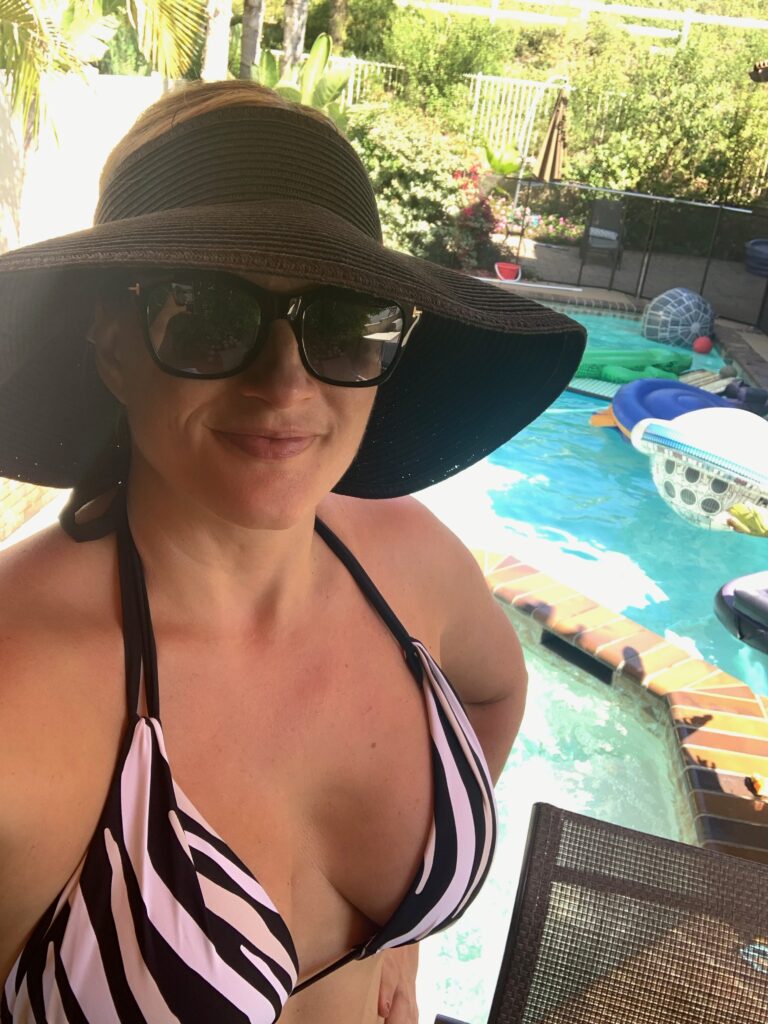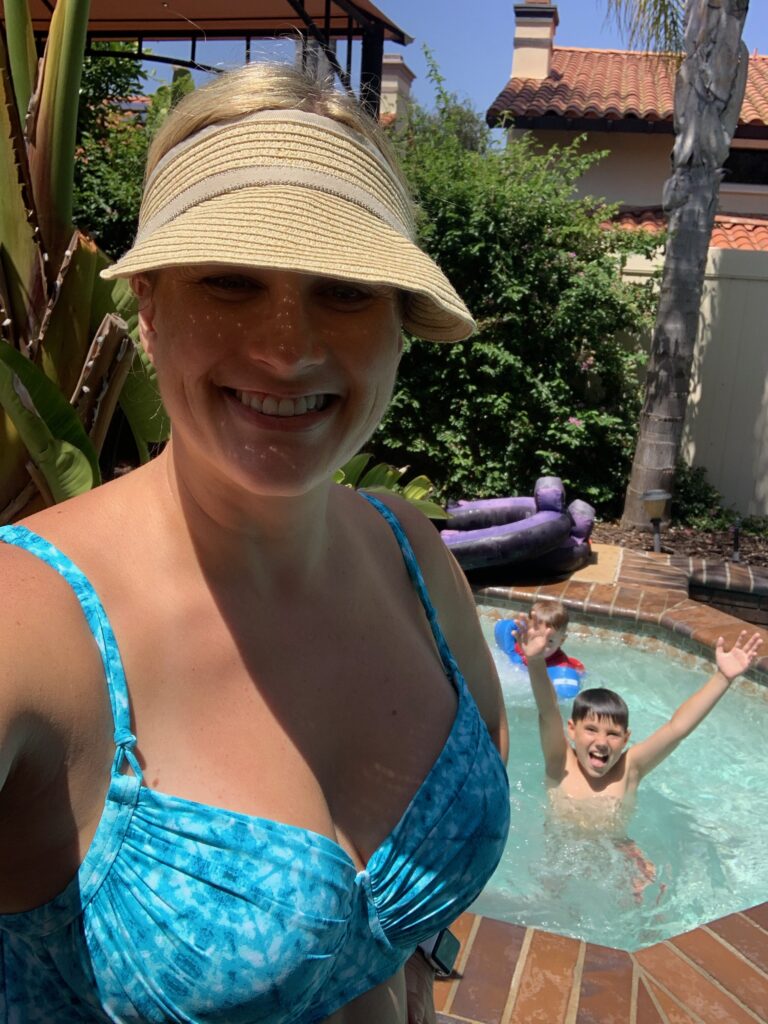 11. What I'm doing this weekend:
I'm getting my hair done which always makes me so happy! I need to get it done before going to Lake Tahoe and Florida. Other than that, we will be relaxing by the pool, going for after-dinner walks, and soaking up the last weekend at home before virtual school starts. I will also get some blogging done, usually on a slow Sunday afternoon.
12. What I'm looking forward to next month:
Well, I mentioned previously that next month is full for us in traveling! Traveling is our happy place, to be out exploring, being with family and making memories together. We leave for Lake Tahoe on August 7th and we leave for Florida on August 22nd. Can I get all the praise hands, please!!!
13. What else is new:
I usually always have a home project that I'm working on and right now I have our painter set to come after we get back from Florida to paint our back wall in our family room. I purchased new shelves because we currently have nice brown ones up but we have moved away from the warmer colors and more towards modern and lighter colors. I'm putting them up in a new configuration and behind the old shelves is the original wall color so it needs to be fixed. We have had our new shelves sitting in boxes for months so I can't wait to finally have our family room finished!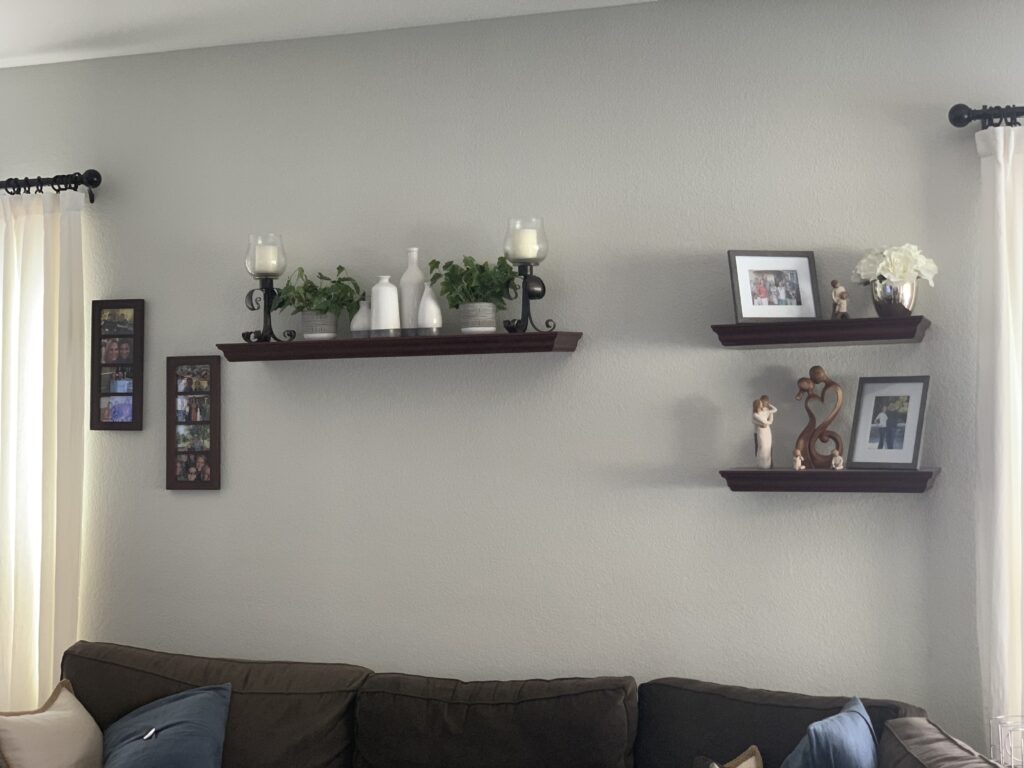 See you back here for What's Up Wednesday next month!