Halloween is the start of the holiday season in my book and we love getting into the spirit though decorating our home!
I would say that our style for Halloween decor is more playful than elegant. I like using art work that the boys have made at school. I also love picking up crafts for us to do as a family from Micheals and turn it into decor. I try to add to the decor every year so it keeps growing and getting more festive.
The main areas we decorate are the living room, entry, family room, kitchen, dining room, downstairs bathroom and the front door area.
Let's start with the Living Room: This is the room you first see when you walk through the front door. Here are some pictures of the decor: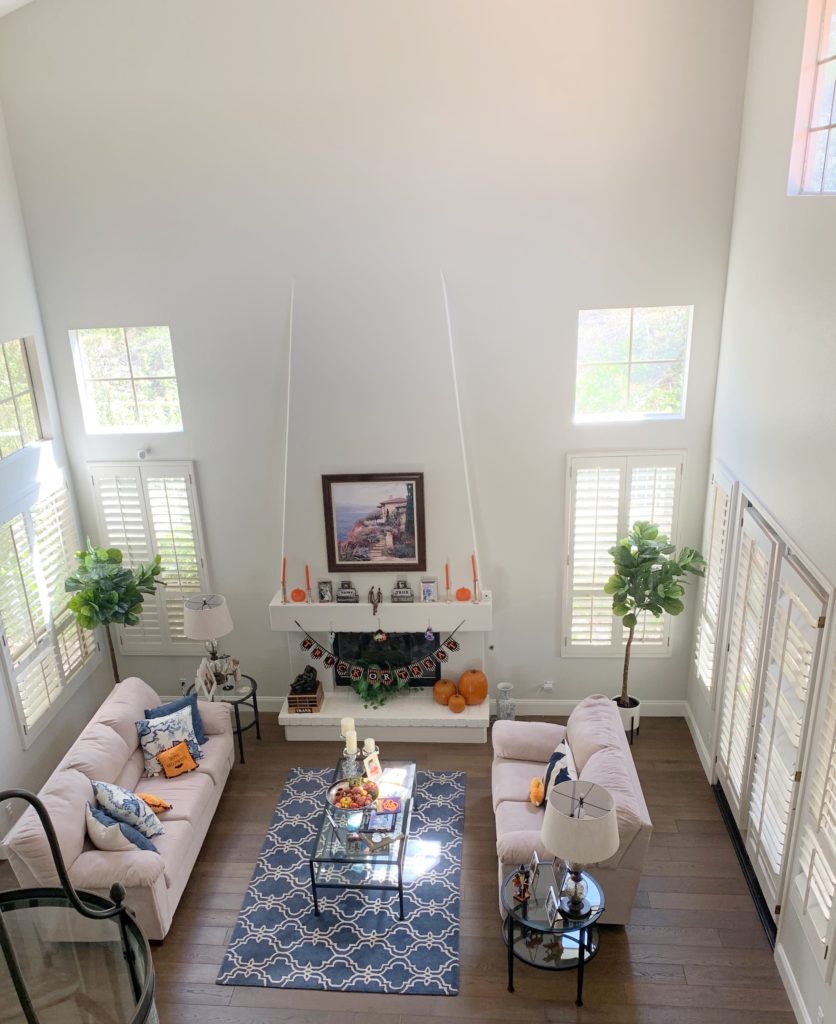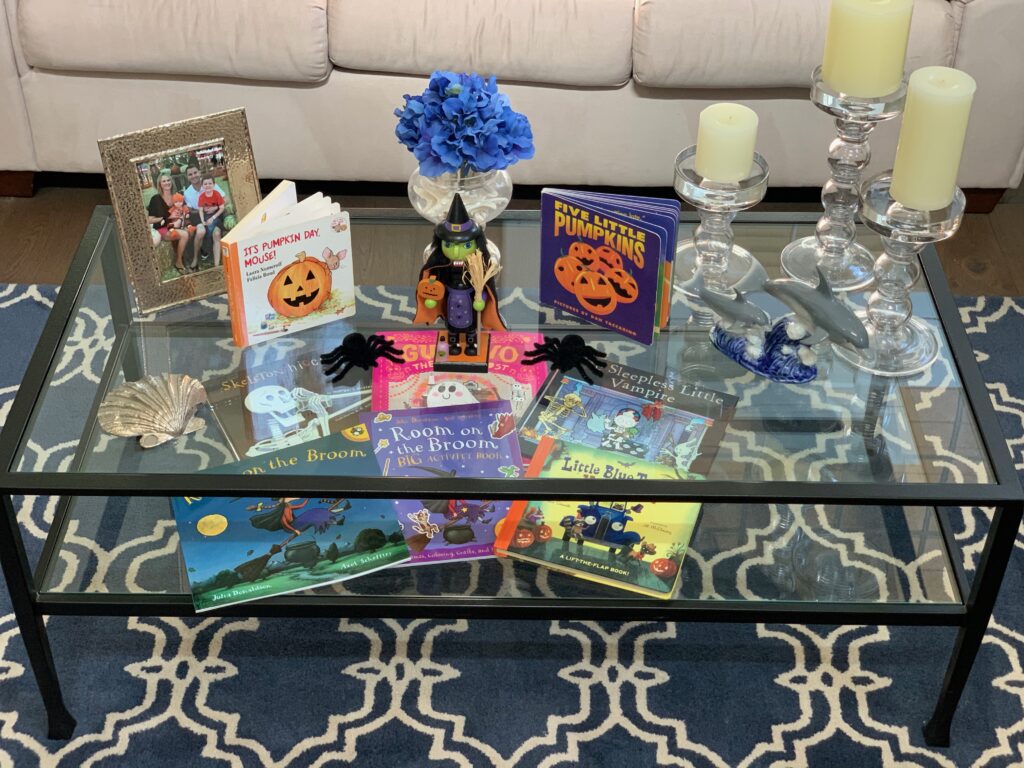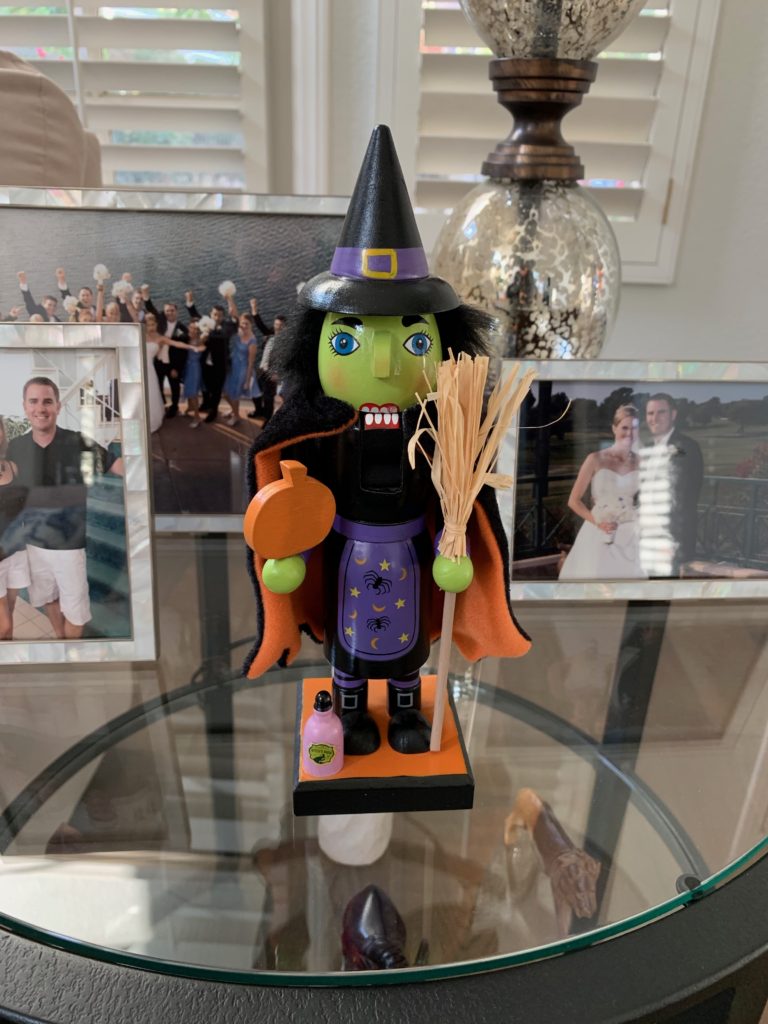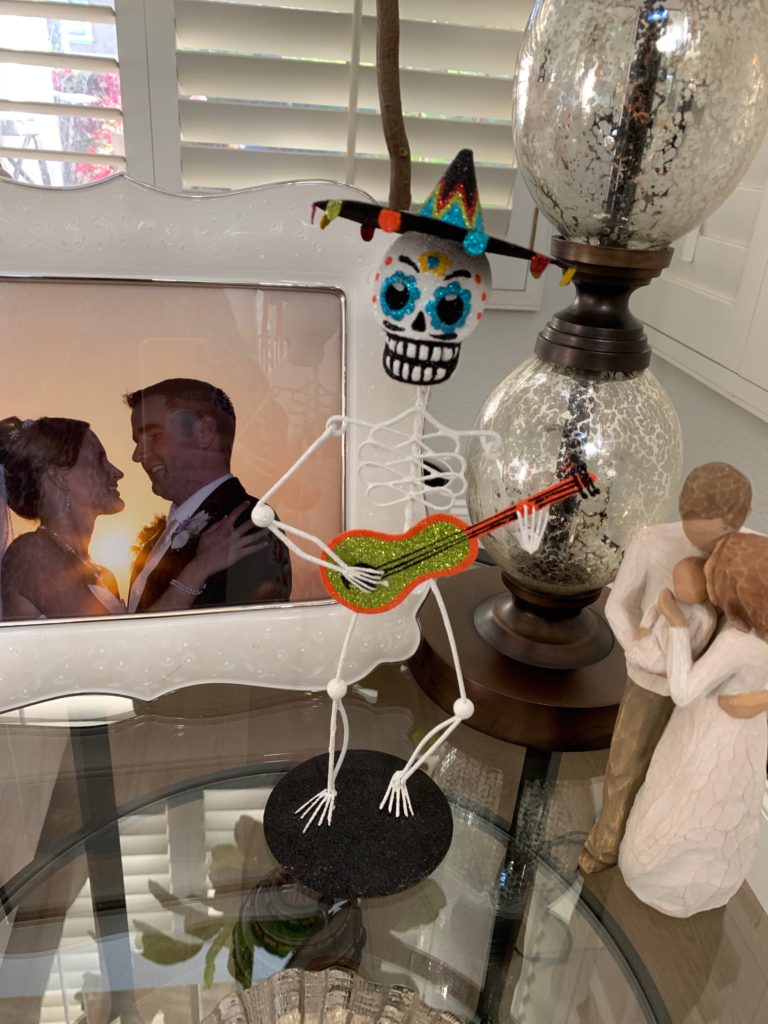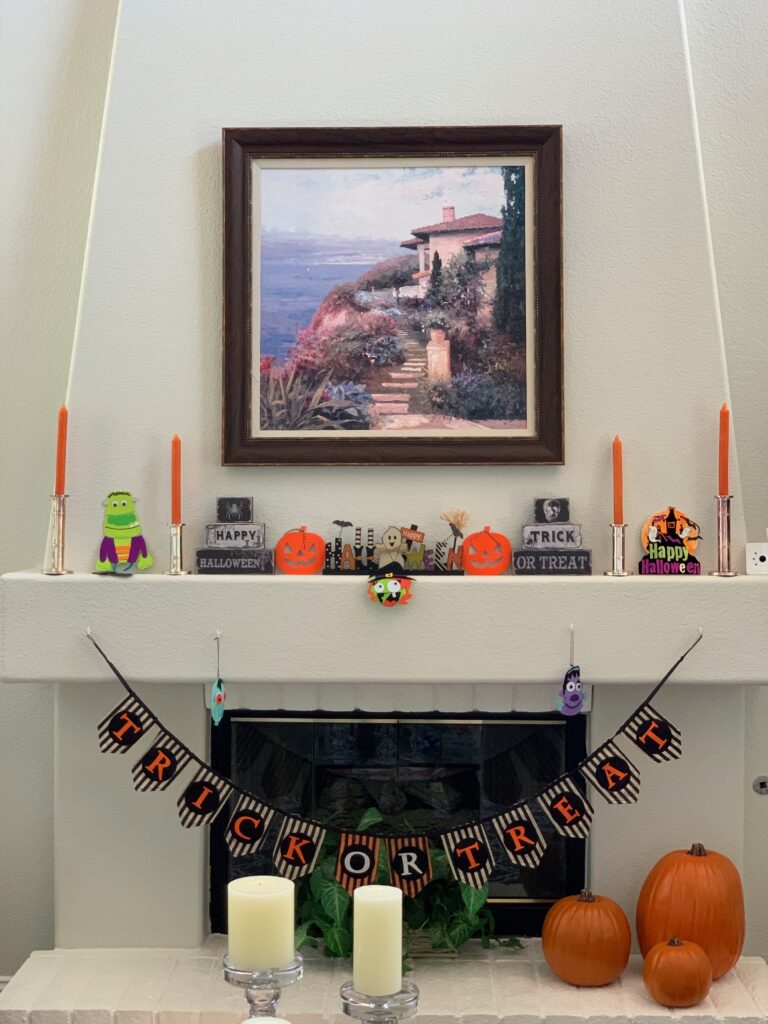 Our dinning Room is connected to the Living Room and I always like to decorate the table with a festive table scape.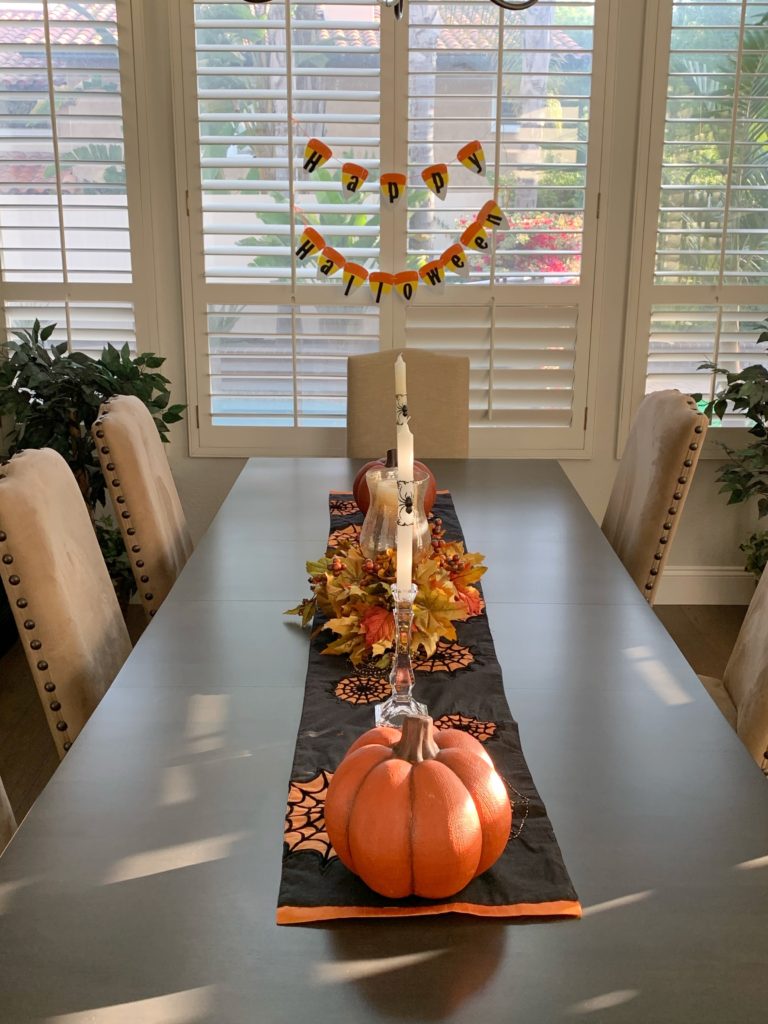 The Entry-way is also connected to the Living Room. The pumpkins hanging from the stairs were hand-made by us when Luke was 4 so they have been around awhile. I printed a pumpkin cut out from online and then traced it onto white card stock. I gathered thin orange and black ribbon, Halloween stickers and glitter glue from Micheals and we each decorated a few. Here is how they turned out:
We have a wall that's close to the front door and by our stairs where we hang a calendar that coordinates with each holiday. I get them from Pottery Barn and monogrammed the calendar with our last name.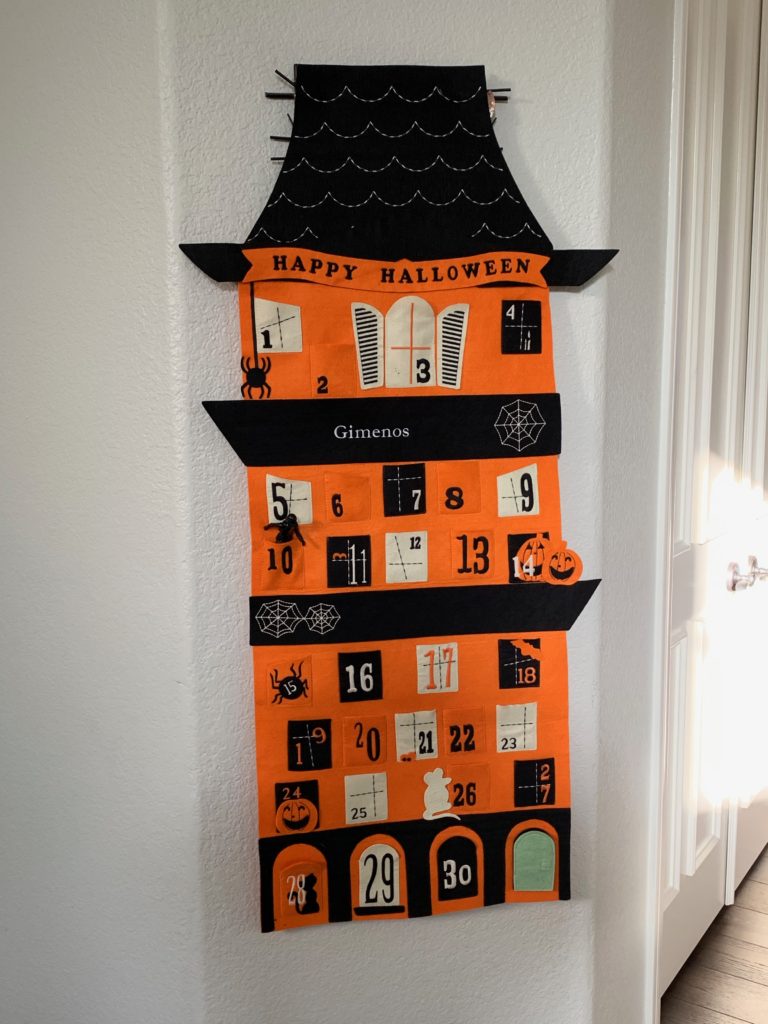 The next room over is the Family Room. We have a few touches in here: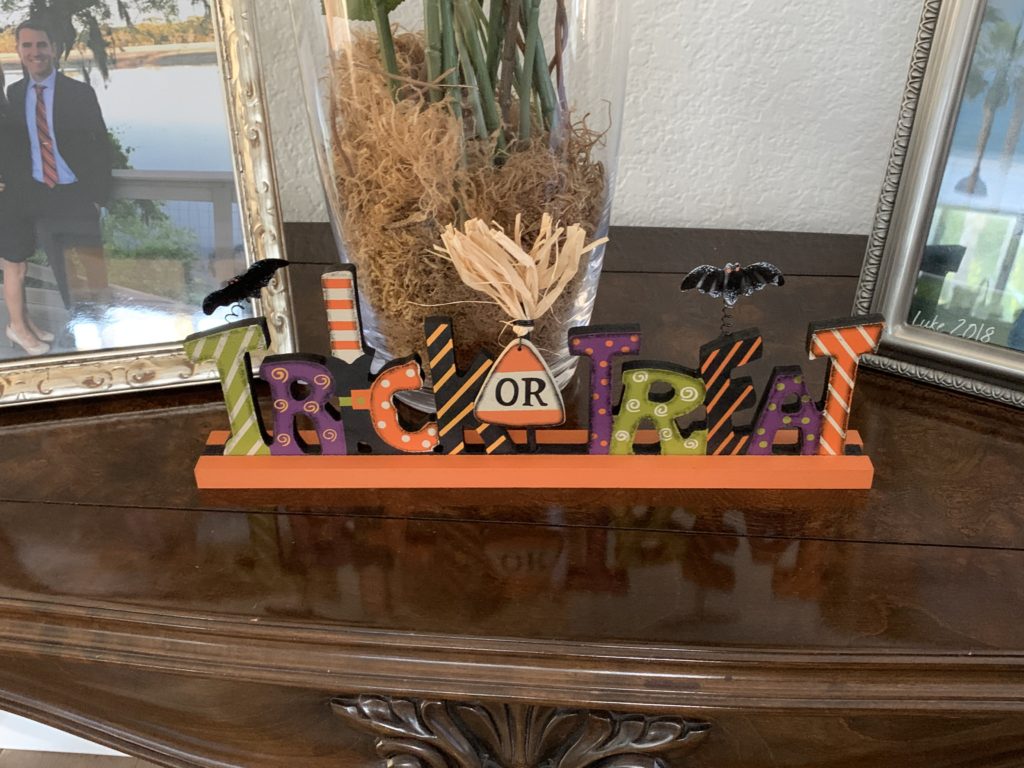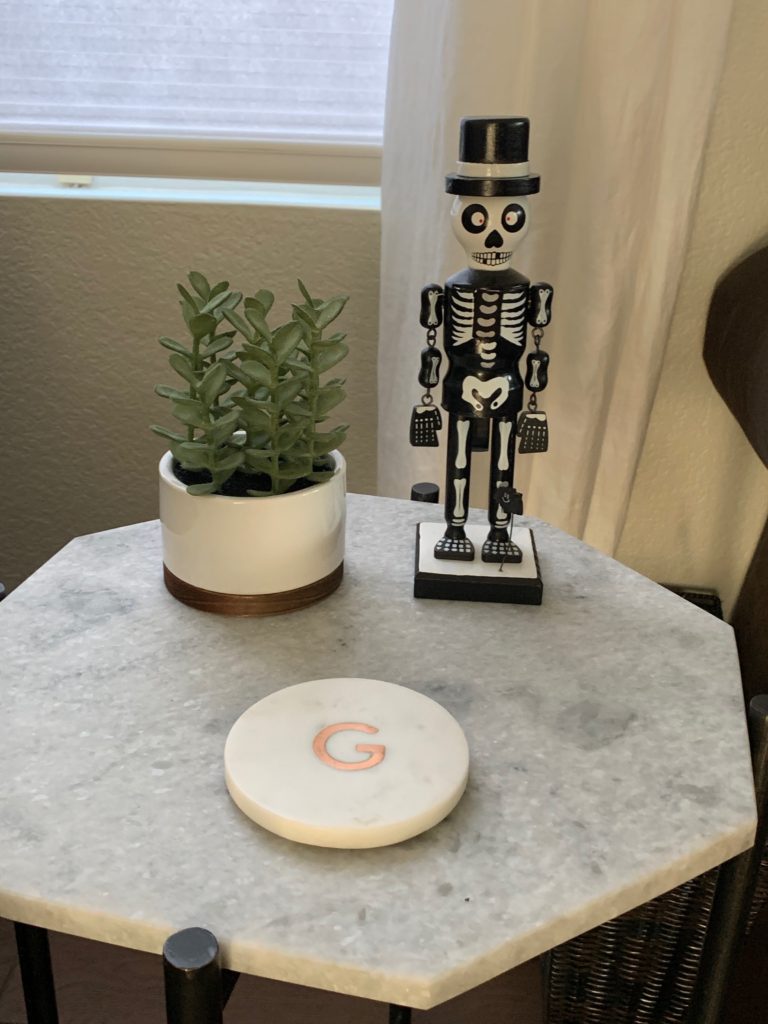 Our kitchen has a few items sprinkled in: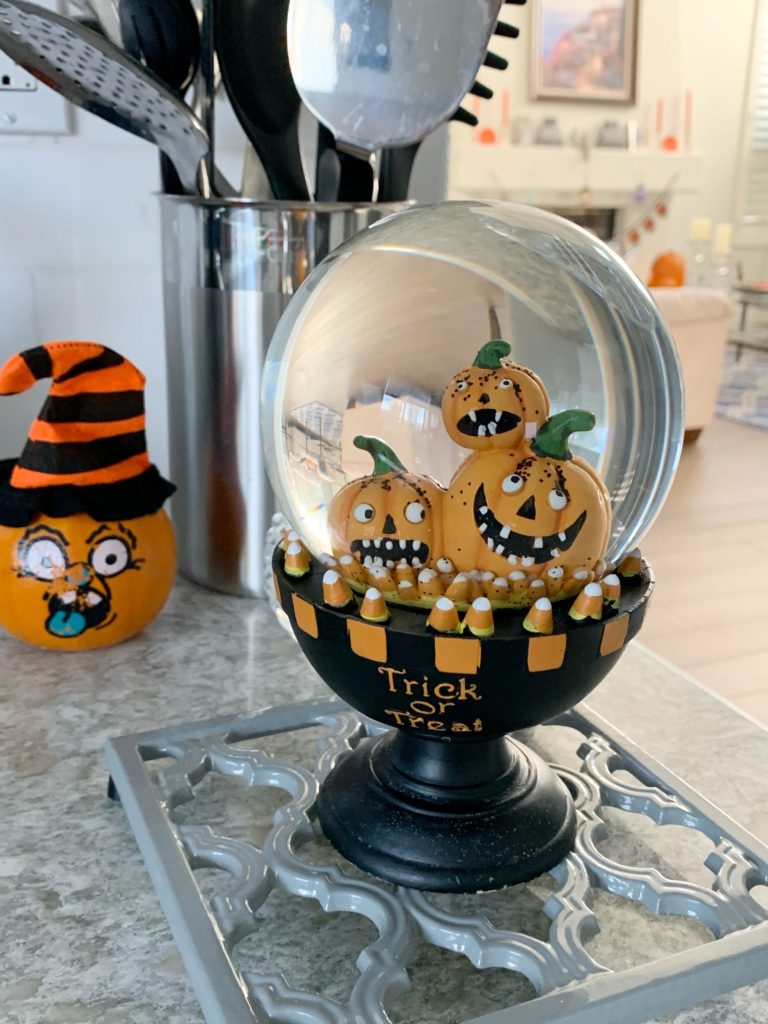 In our downstairs bathroom, I like to have a festive soap and I change out the guest paper hand napkins to match the season or the holiday.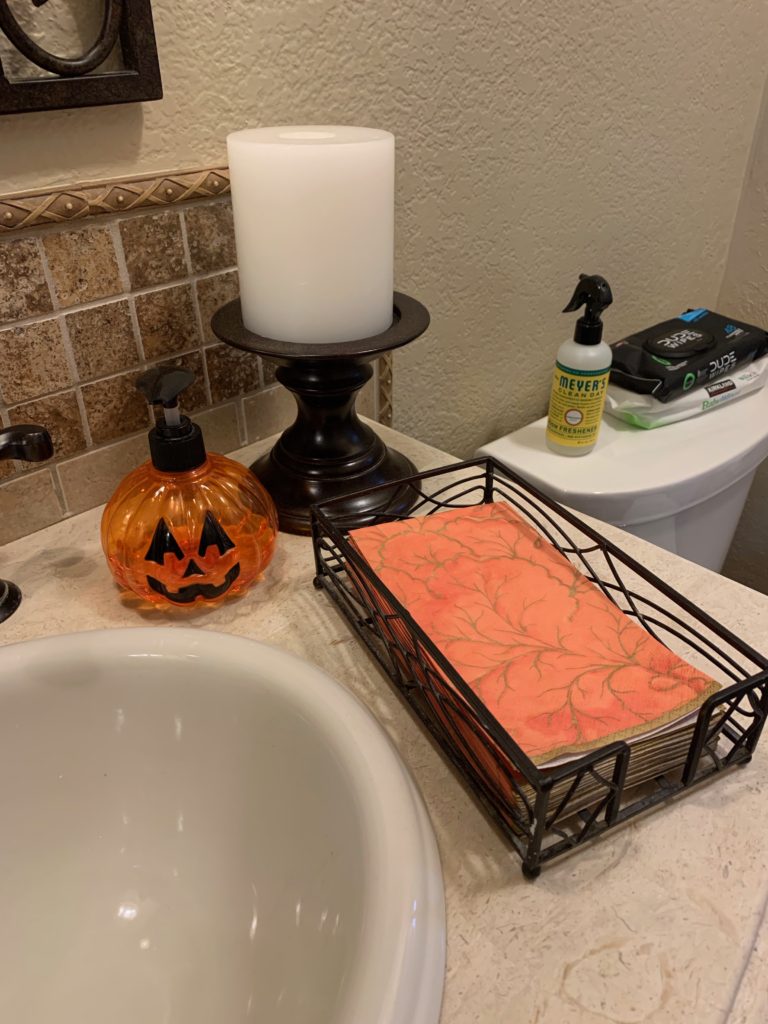 Now for the outside, this is an area that we need to contribute to more in the future. I'm thinking some spider webs, sticker bats and a few other spooky items will help. Here is what we have so far: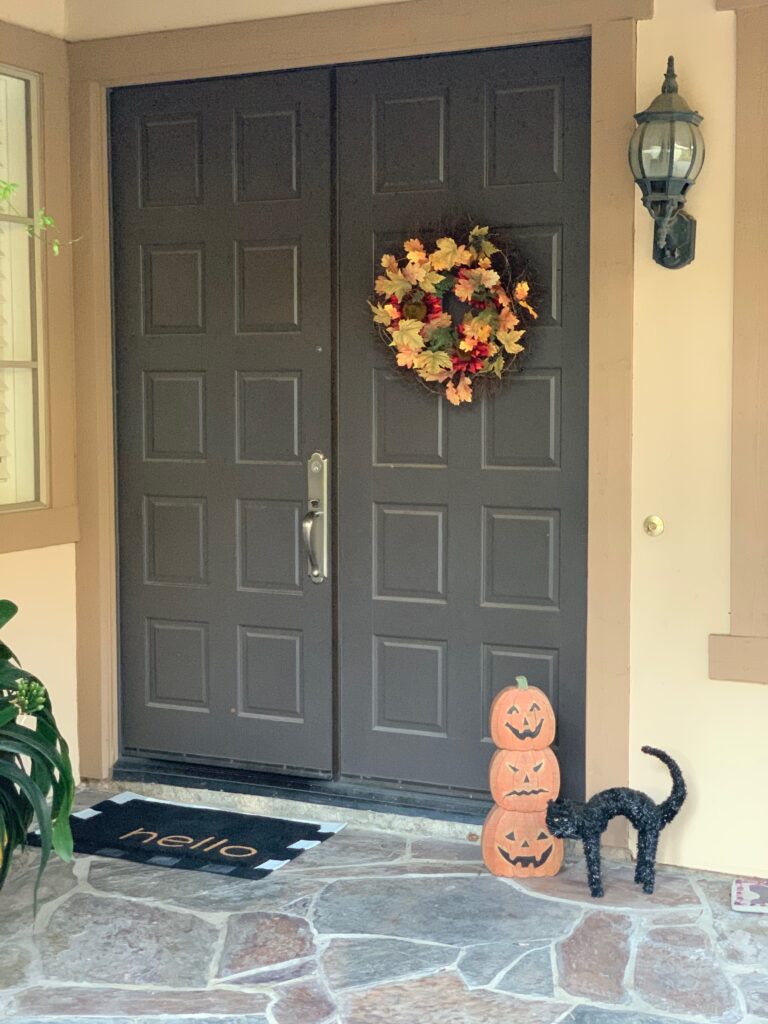 These rugs were our new additions this year and I just LOVE them! They will work well in November too.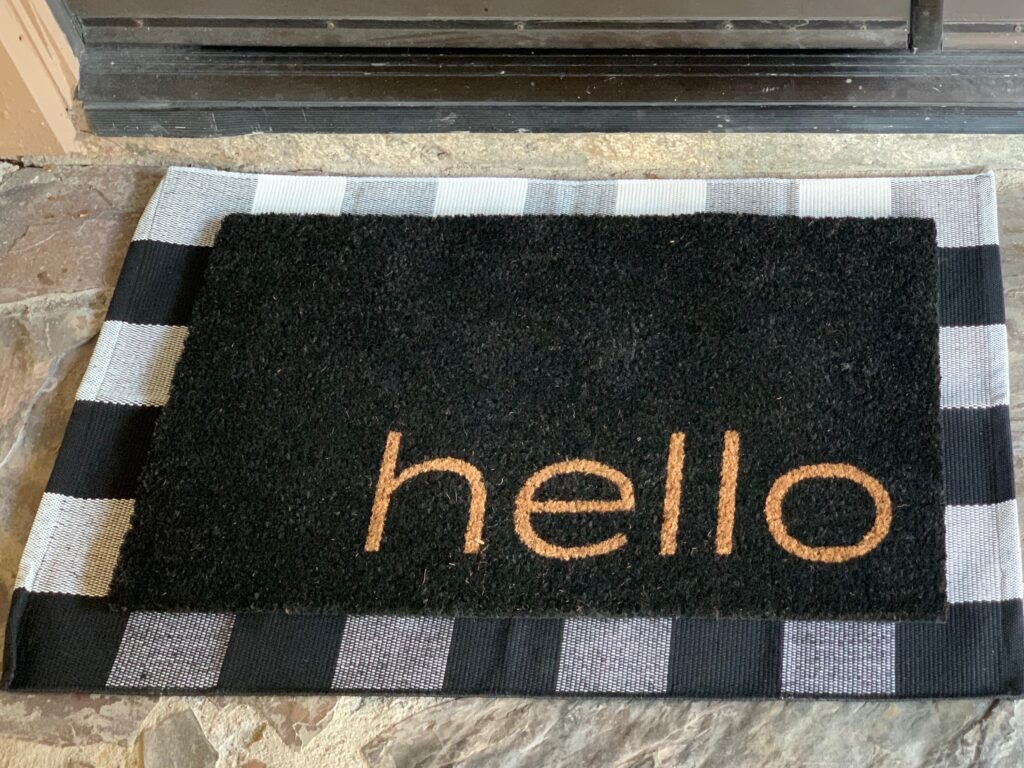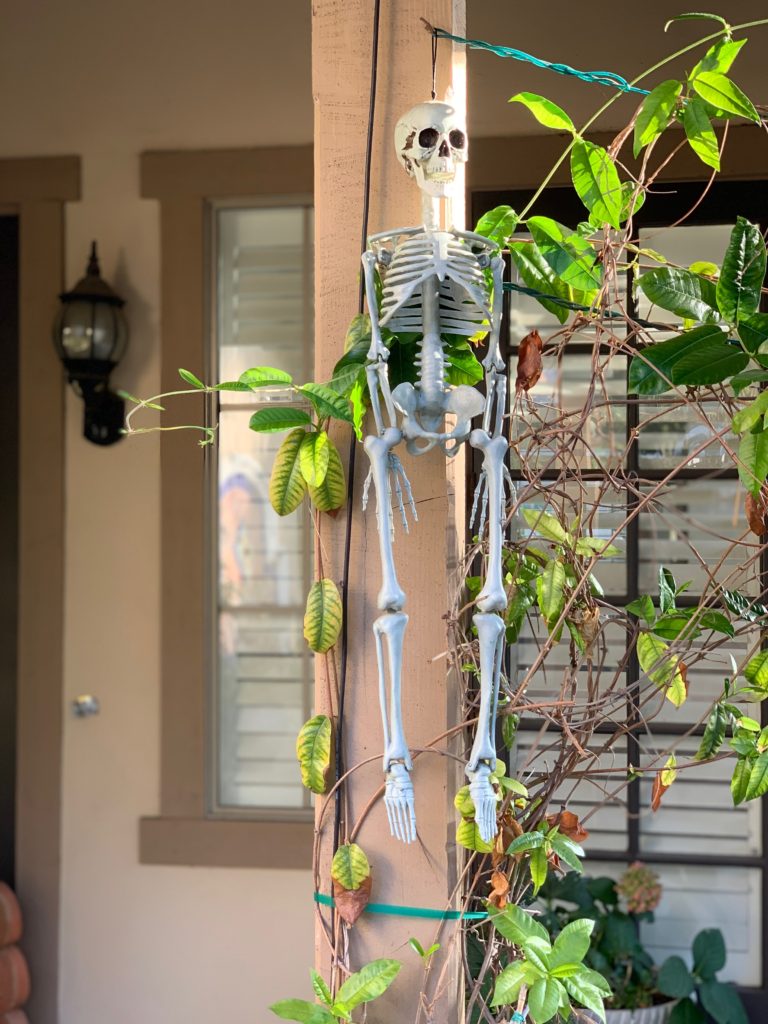 That's a wrap for our Halloween Decorations at the Gimeno home!