This post is the start of a series where I give you a room tour as we finish or update areas in our home. We just finished updating Luke's bedroom to allow for a desk to fit and getting new bedroom furniture. I will include as many links as I can to help you find what we used.
Luke's Bedroom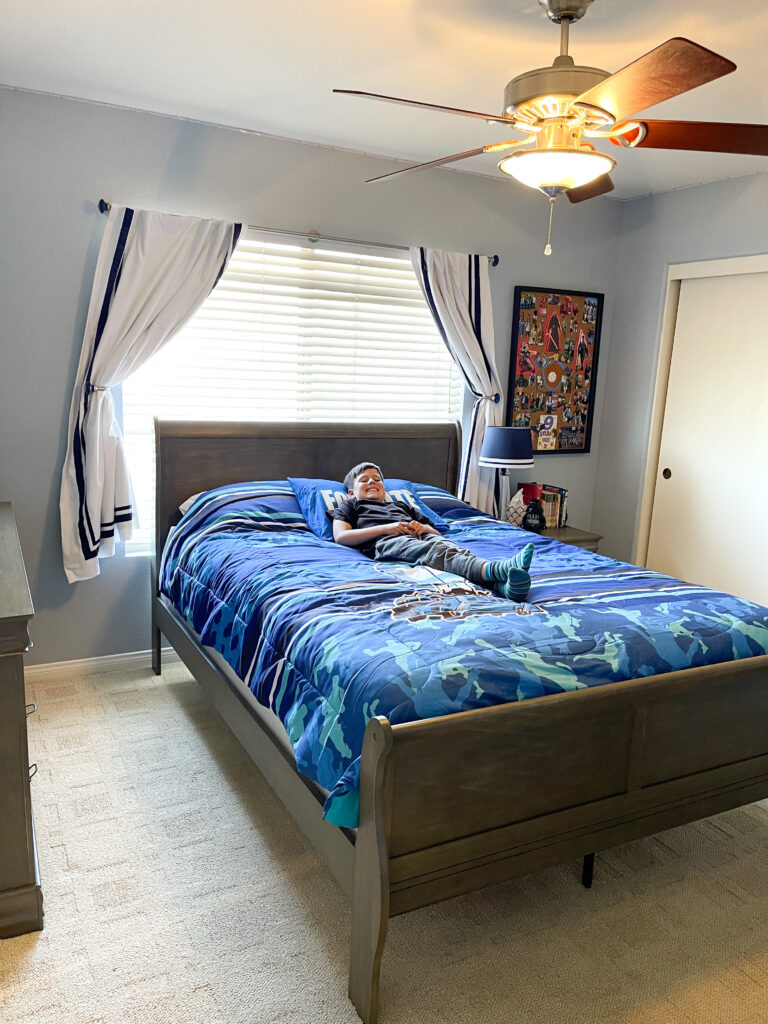 Luke's Bedroom is from Wayfair and is part of the Emily collection by Grovelane and we purchased in Antique Grey. You can find it HERE.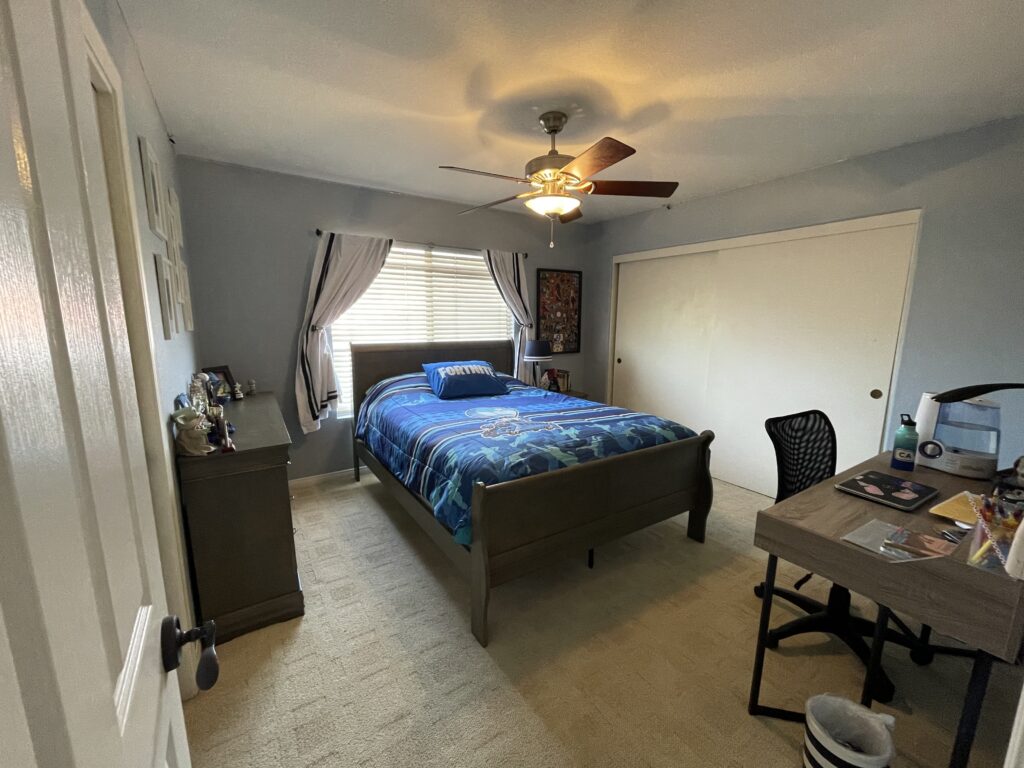 His Bedroom!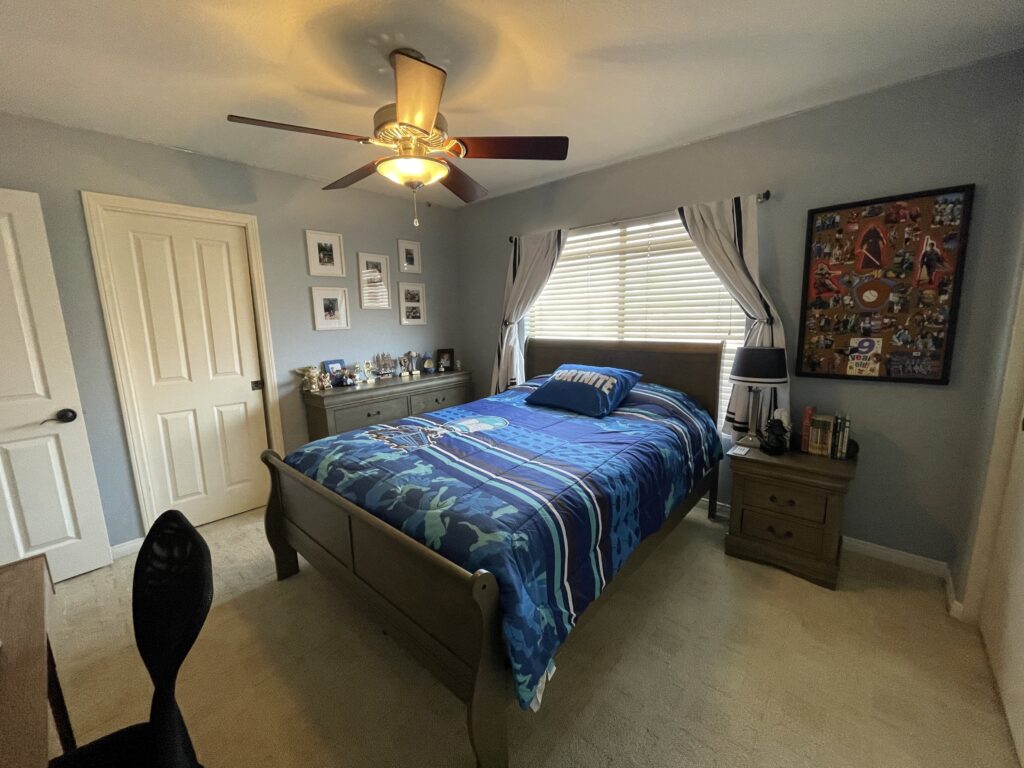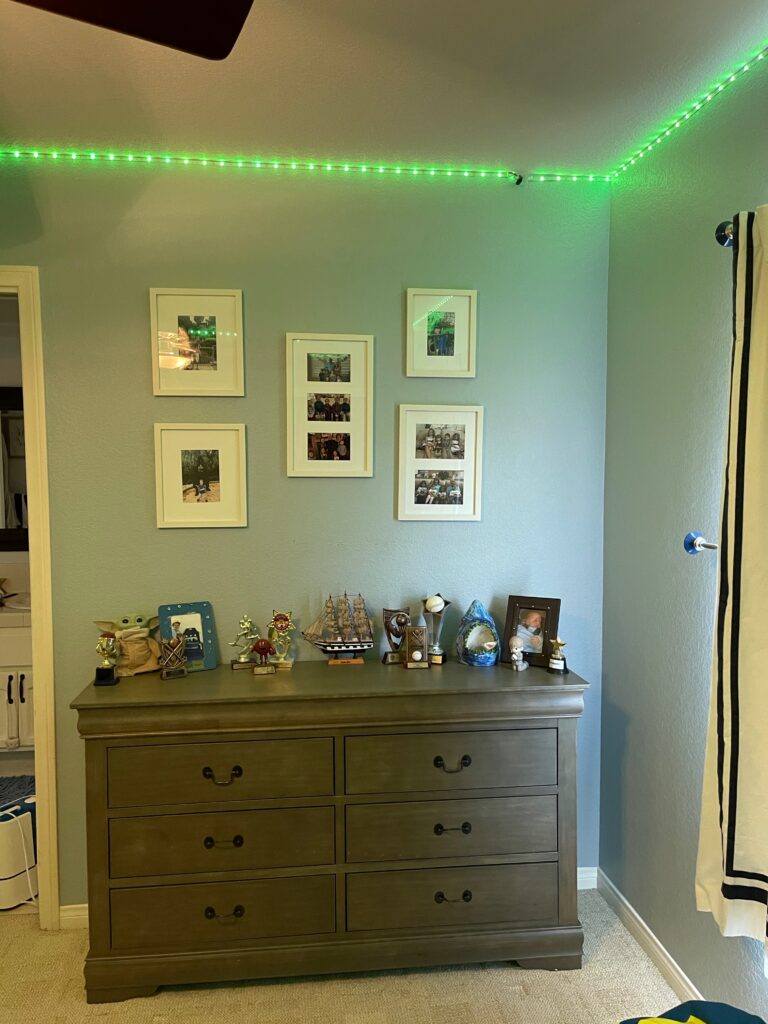 Luke REALLY wanted LED lights in his room. I gotta say they are so awesome and FUN! You can change them to so many different colors, make the bright or dim, flashing, blink to the beat of the music, they have a timer and come with a remote control. I highly recommend adding this fun addition to your kids room.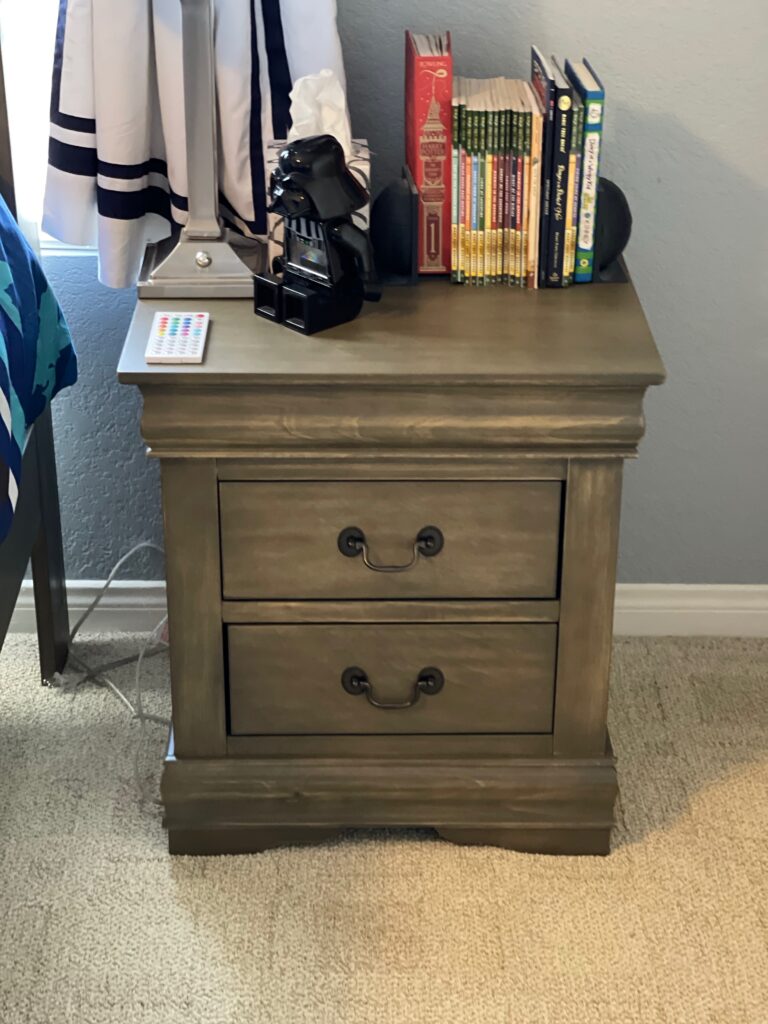 The Starwars Klennex is from Target. Darth Vader Clock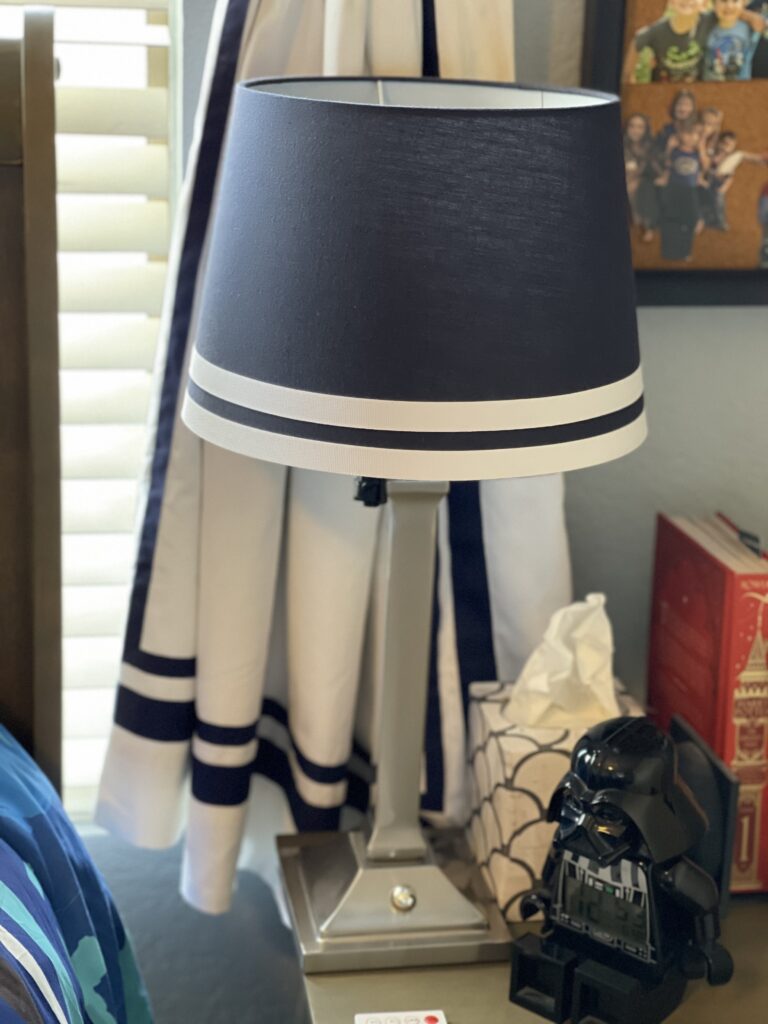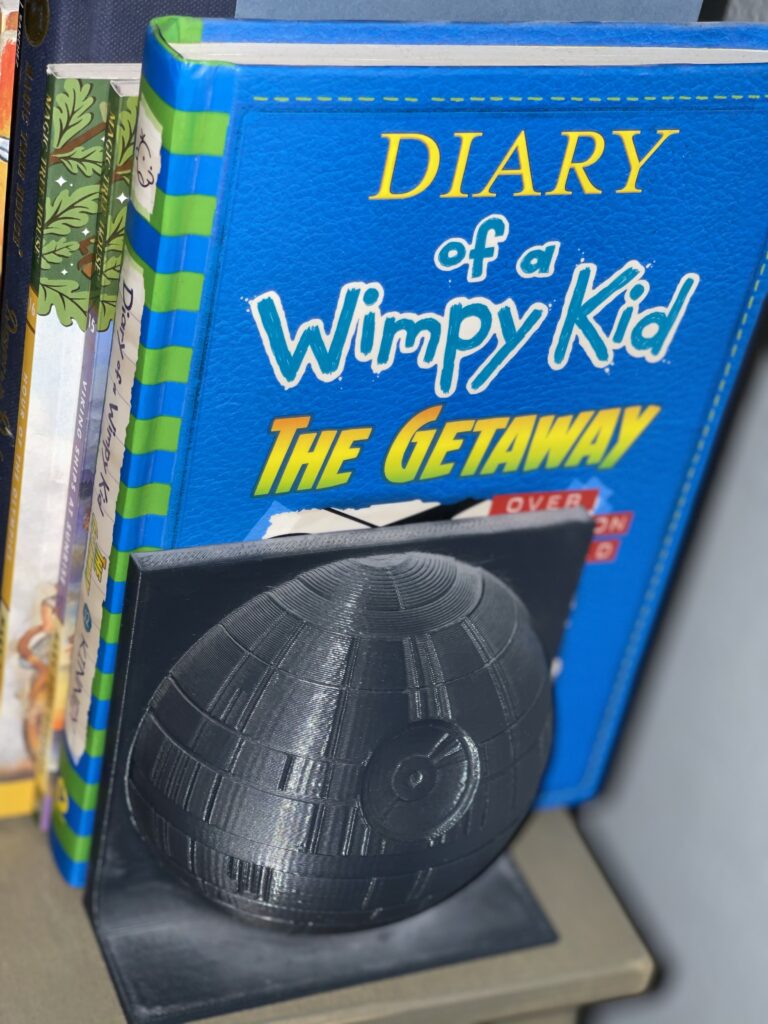 Luke's desk is from Walmart. The shelves, wooden LUKE letters & frame are from Pottery Barn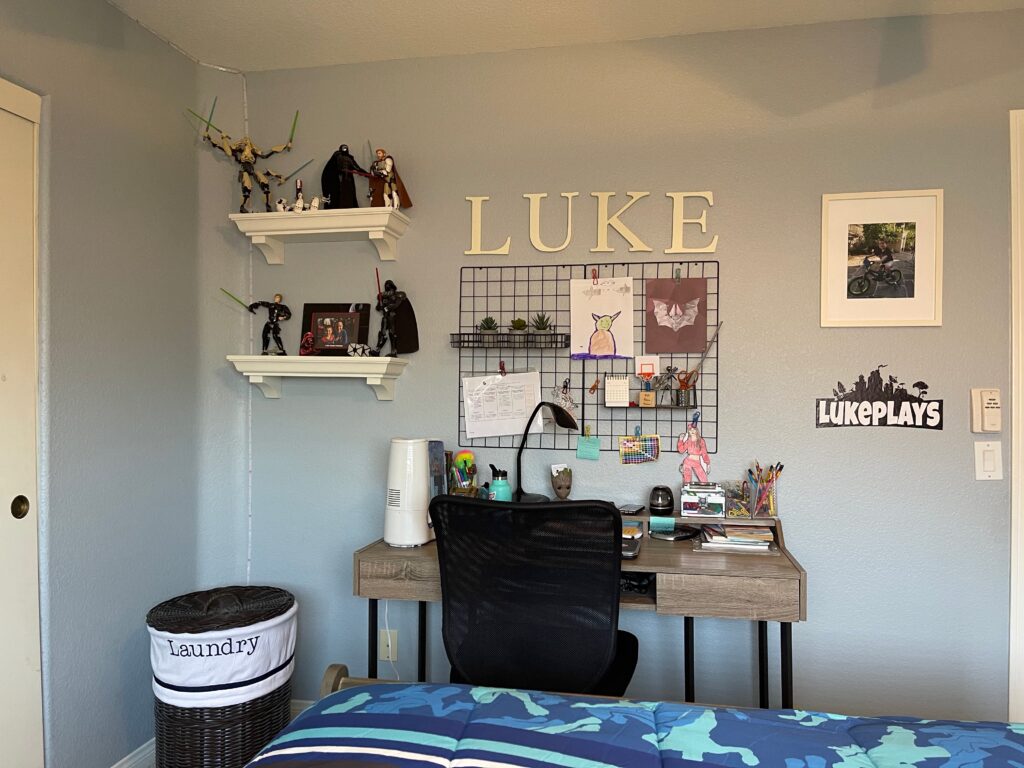 Shelves / LUKE Letters / Desk / Metal Grid / Picture Frame
Now for a closer look at everything….Luke's room is decorated to the themes of Starwars and Fortnite.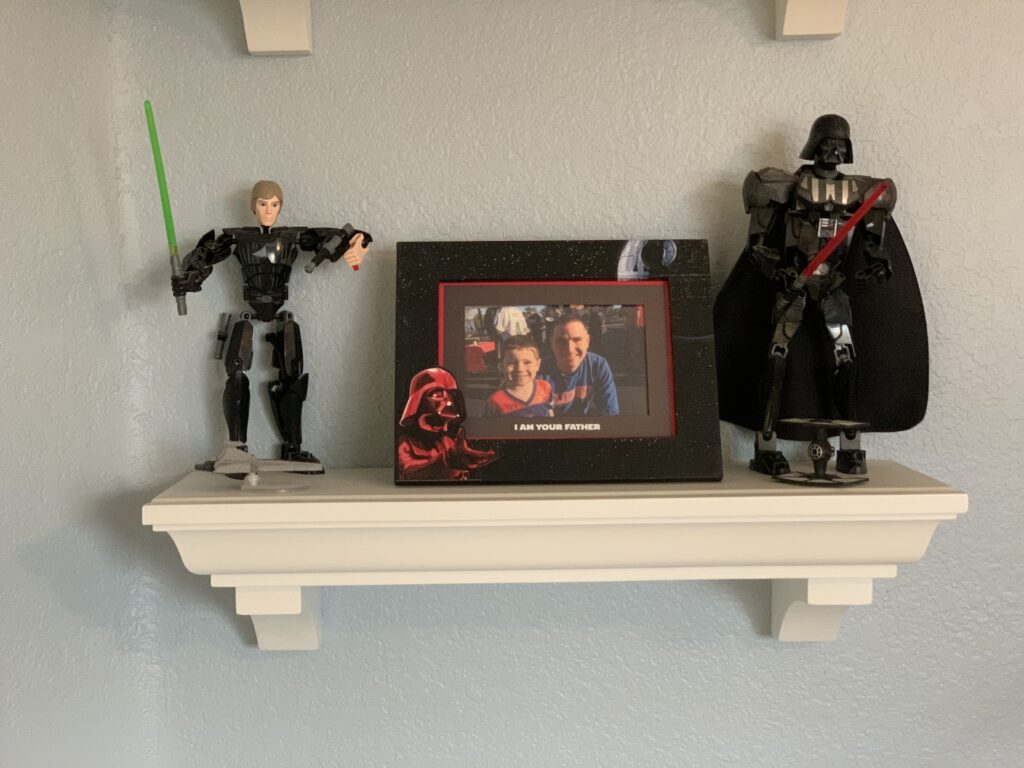 The "I Am Your Father" frame is from Hallmark. I couldn't find the exact frame but HERE is a cute one you could use.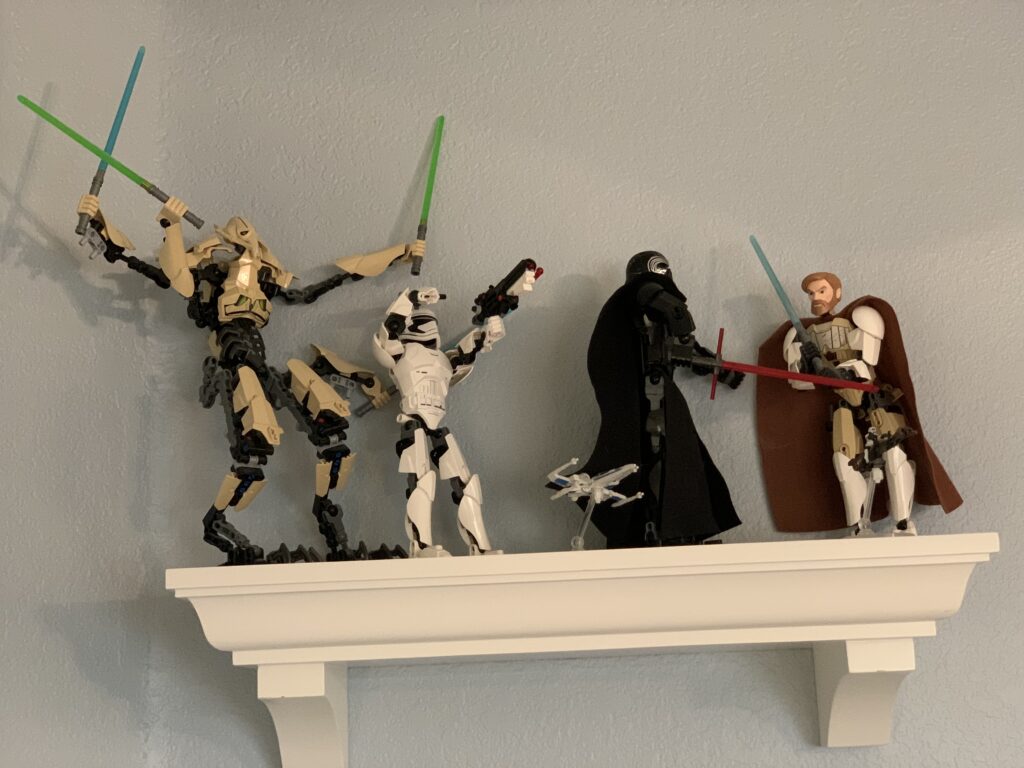 The lego creations are from Target. You can find the shelf HERE.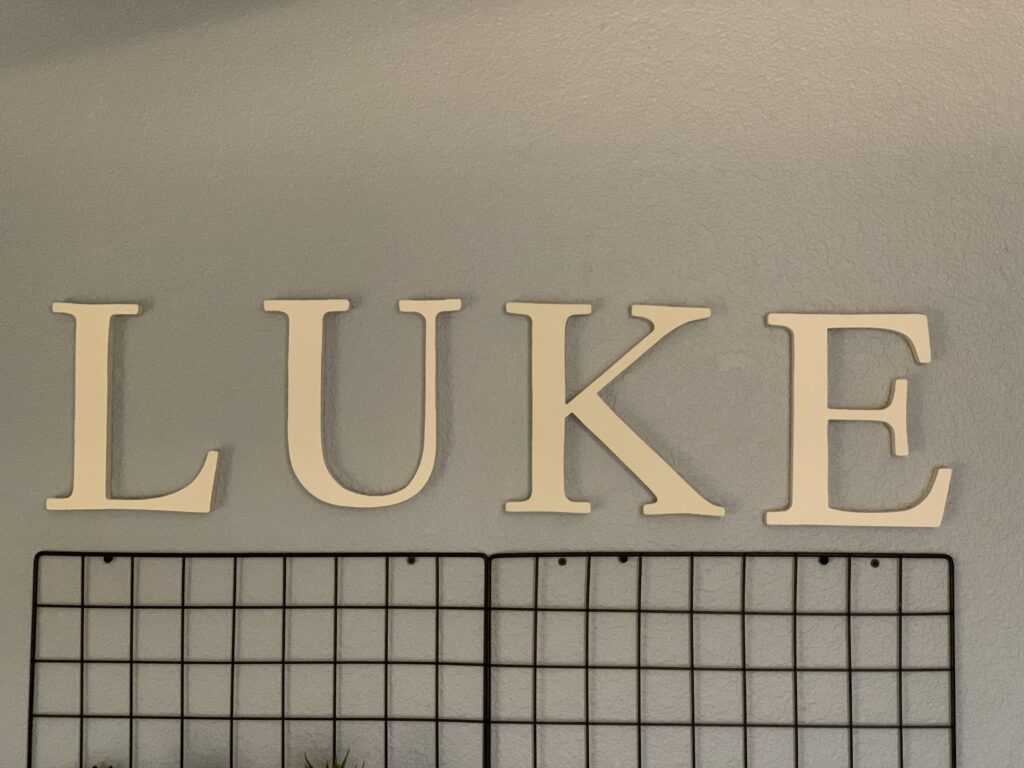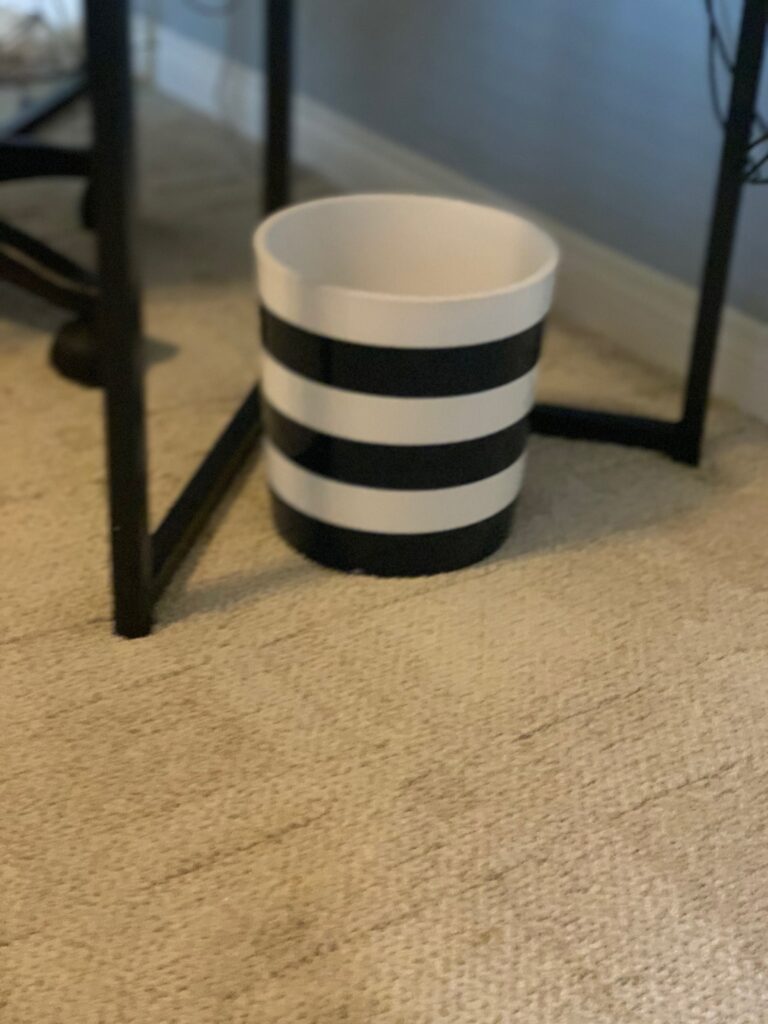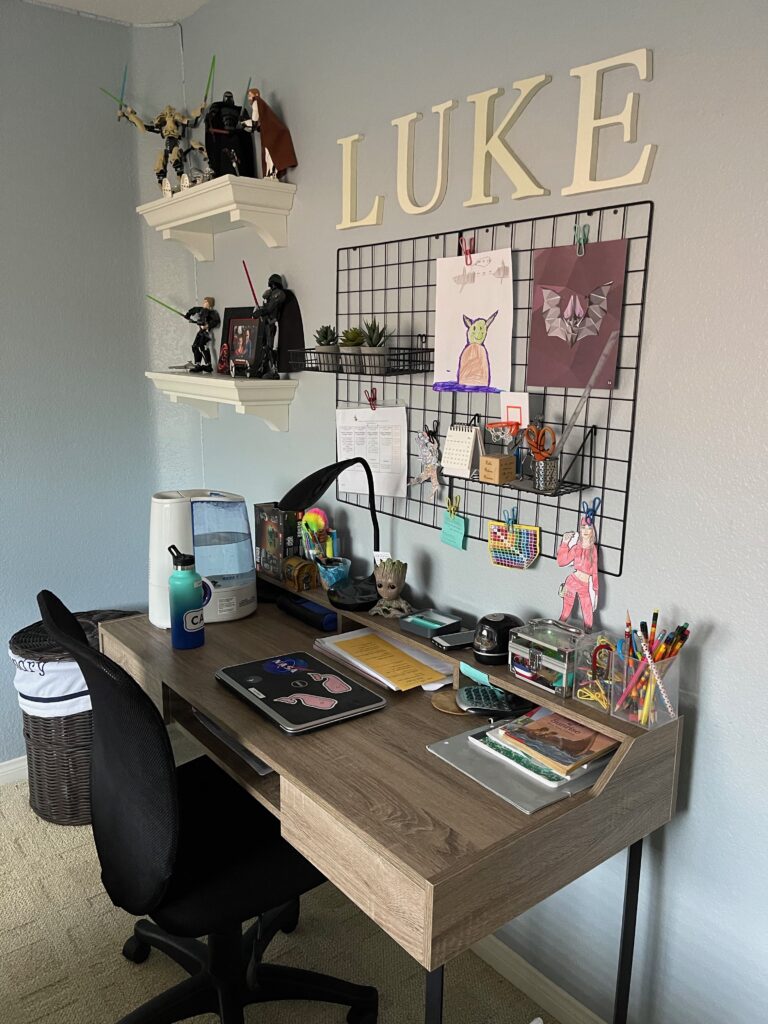 Metal Grid / Hanging Shelf / Hanging Basket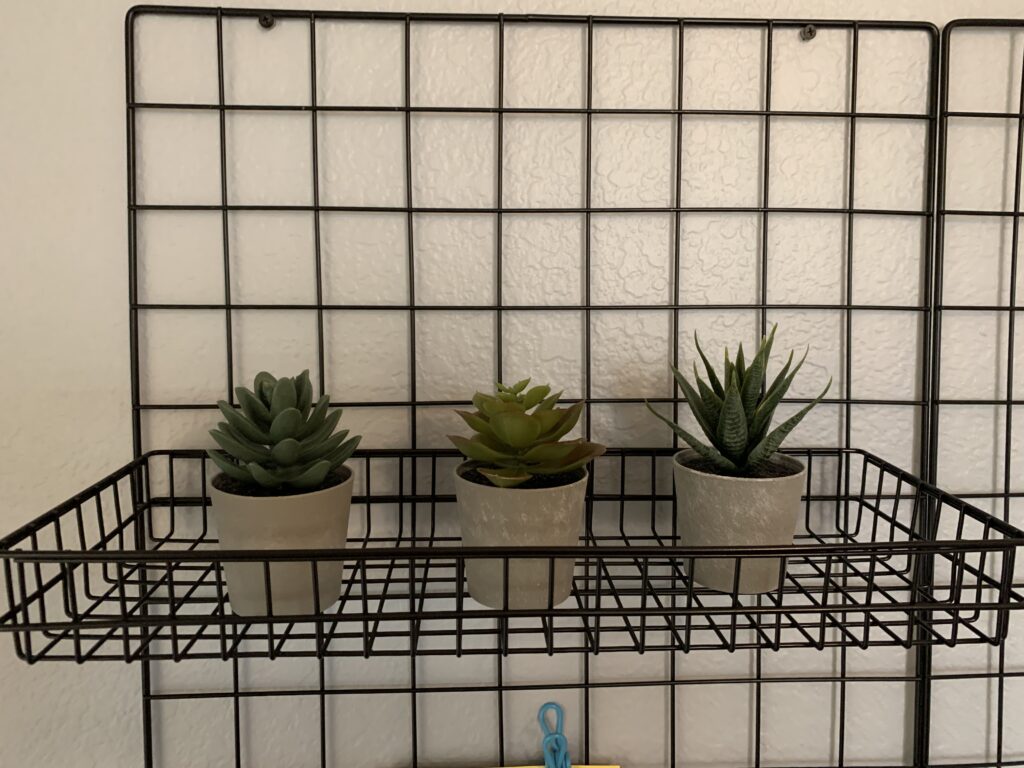 Metal Basket Attachment / Succulents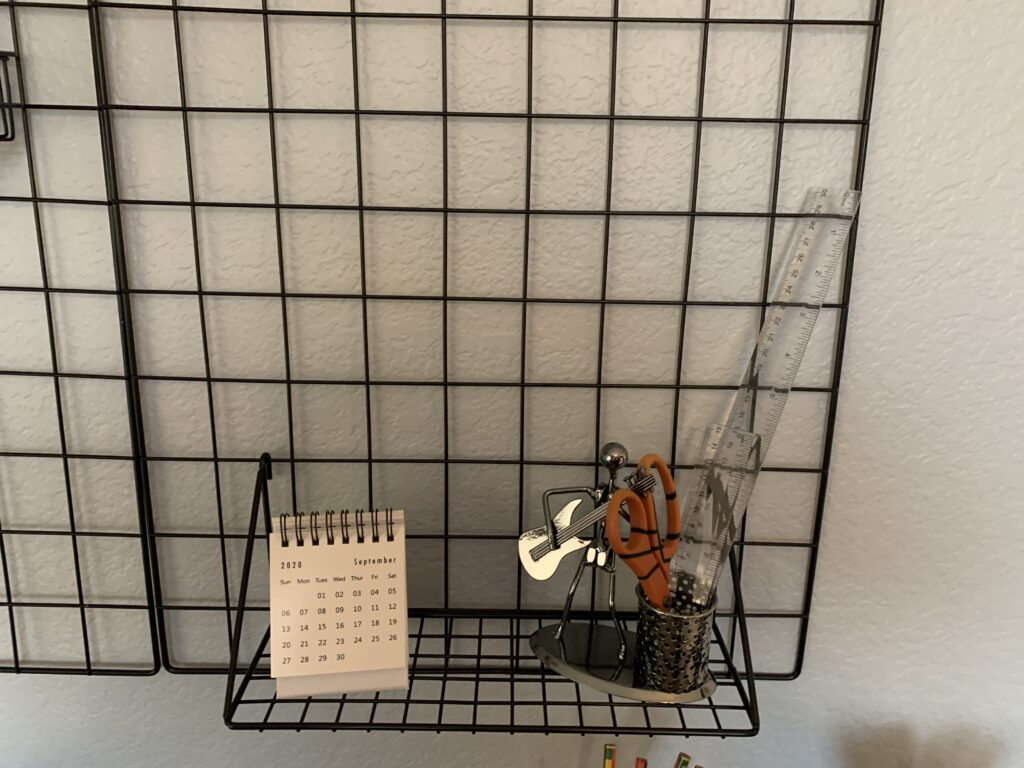 Metal Shelf Attachment / Metal Guitar Holder / Rulers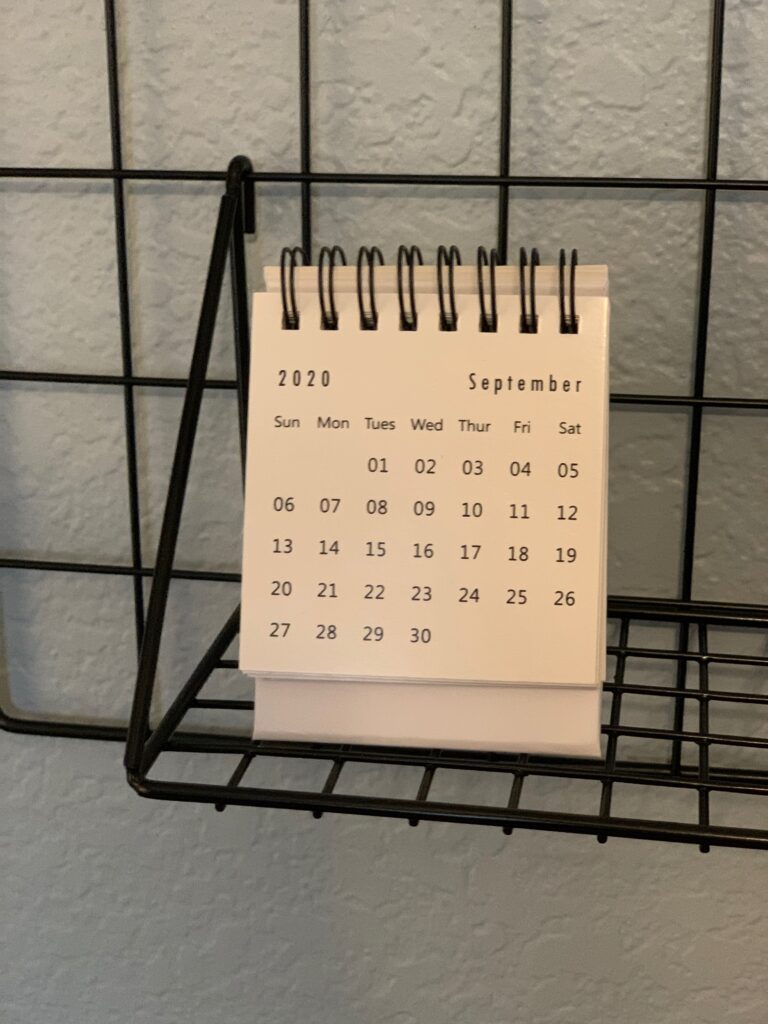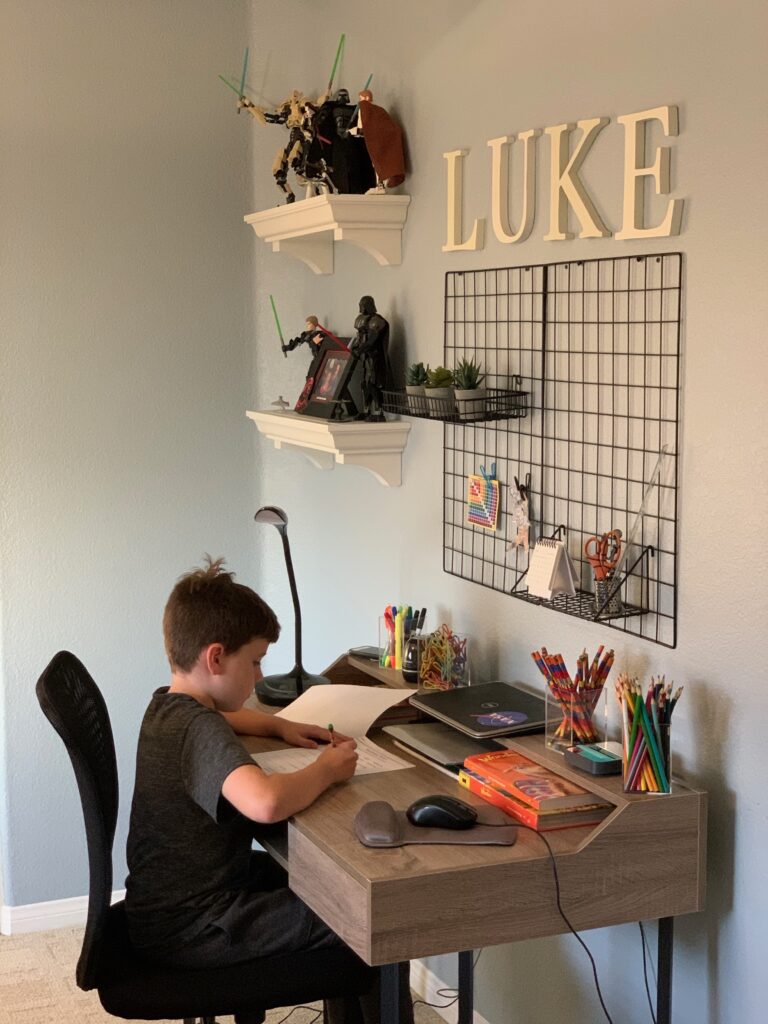 He is already motivated to do his homework at his new desk, LOL wonder how long this will last 🙂
The desk has 2 drawers and an open middle section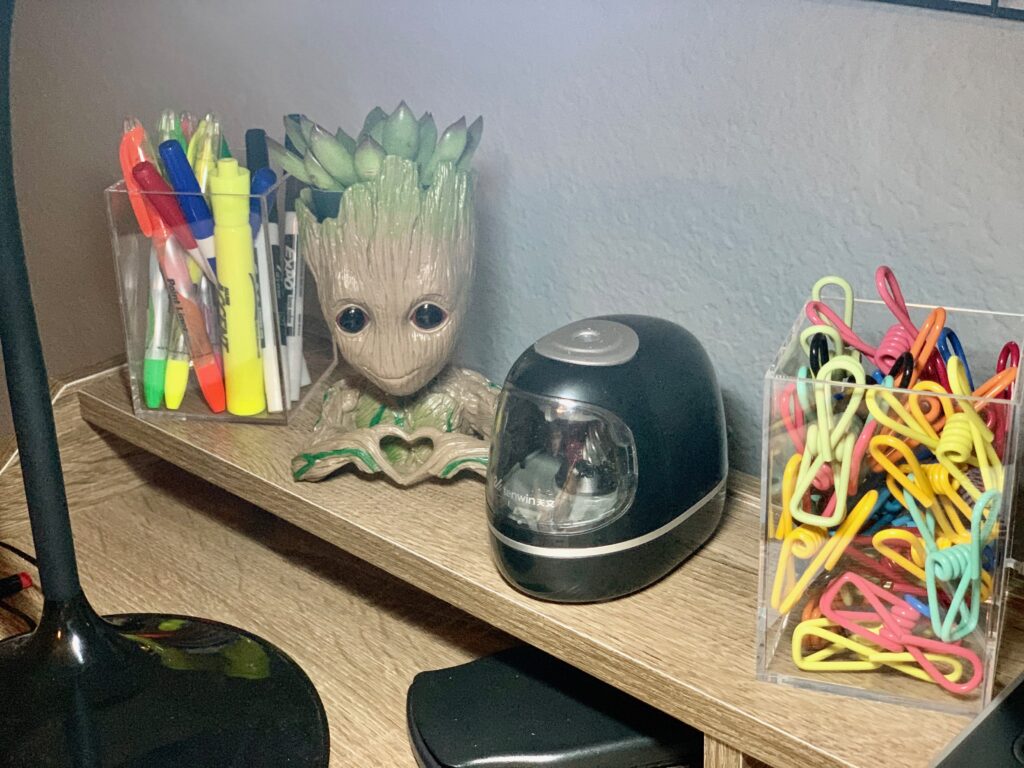 Electric Pencil Sharpener / Groot planter (the succulent is from Trader Joe's)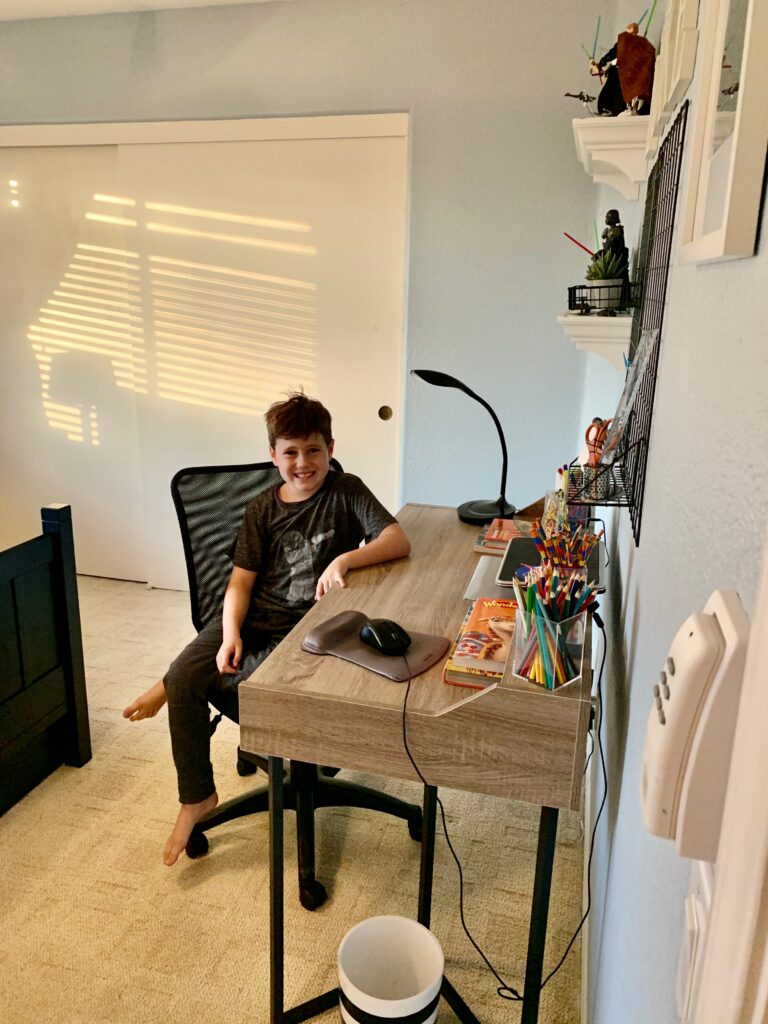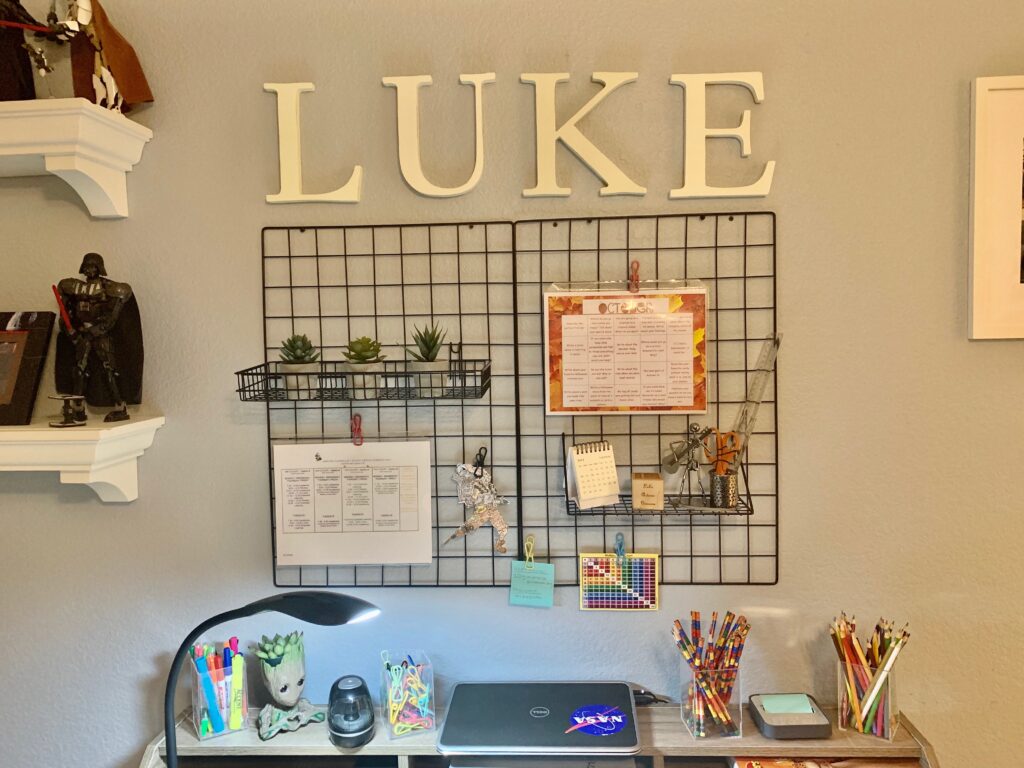 We just added more to his hanging metal grid. His school schedule and monthly writing topics. I hope to add some pictures of him and his friends & of his sport teams too.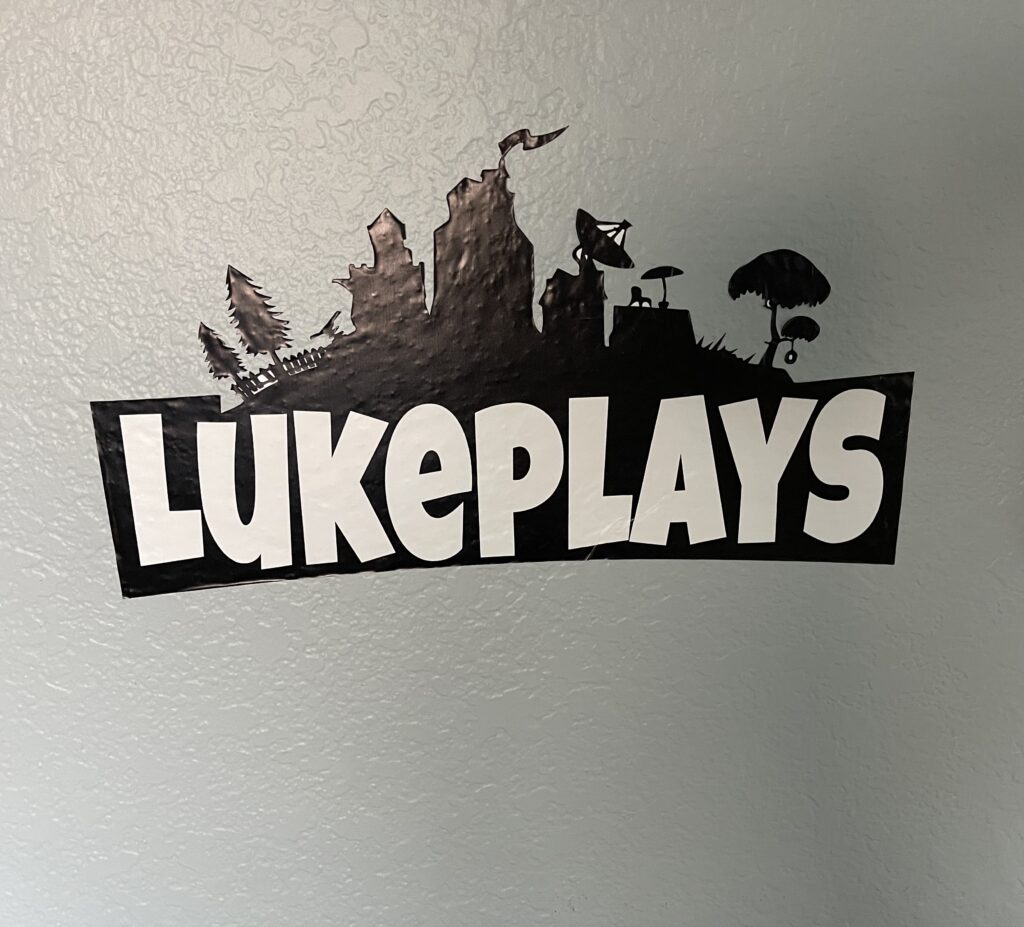 Luke has a youtube channel called, "Luke Plays". We made his this decal for a Christmas present, he LOVES it!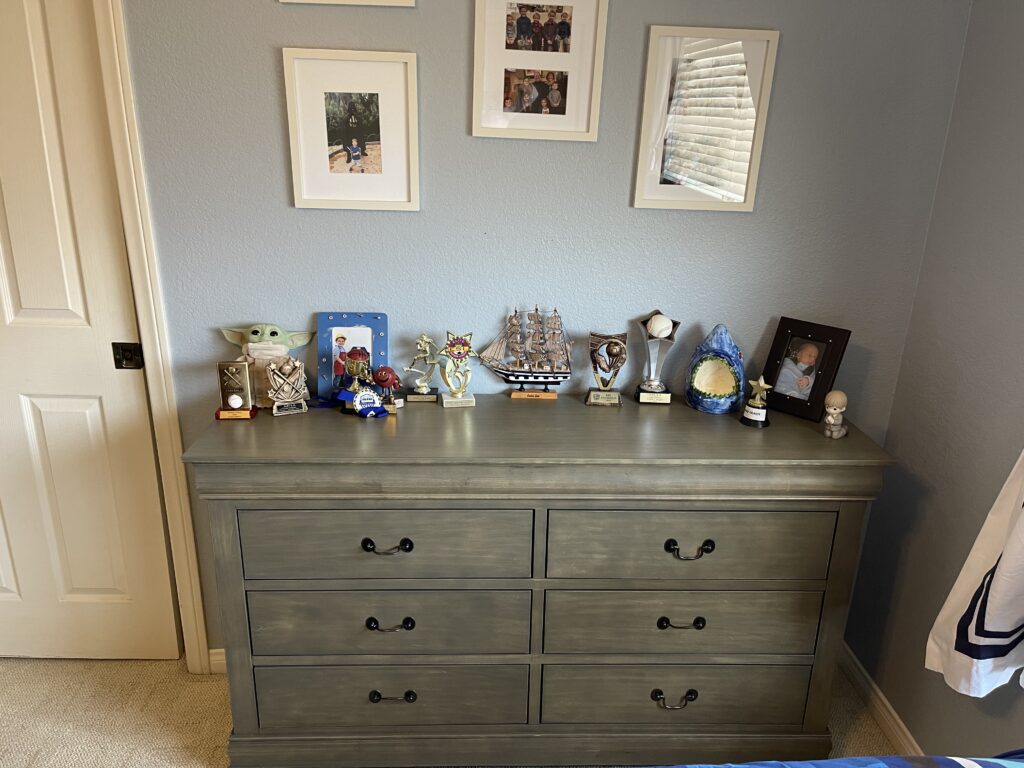 The white picture frames all come together and are from Pottery Barn.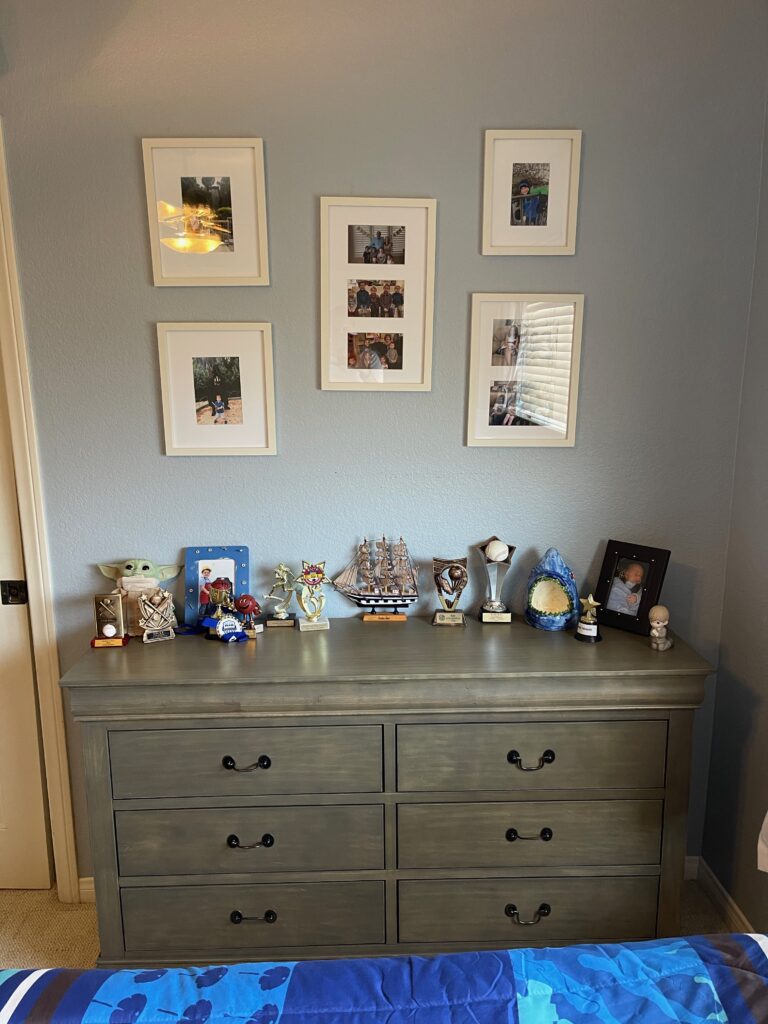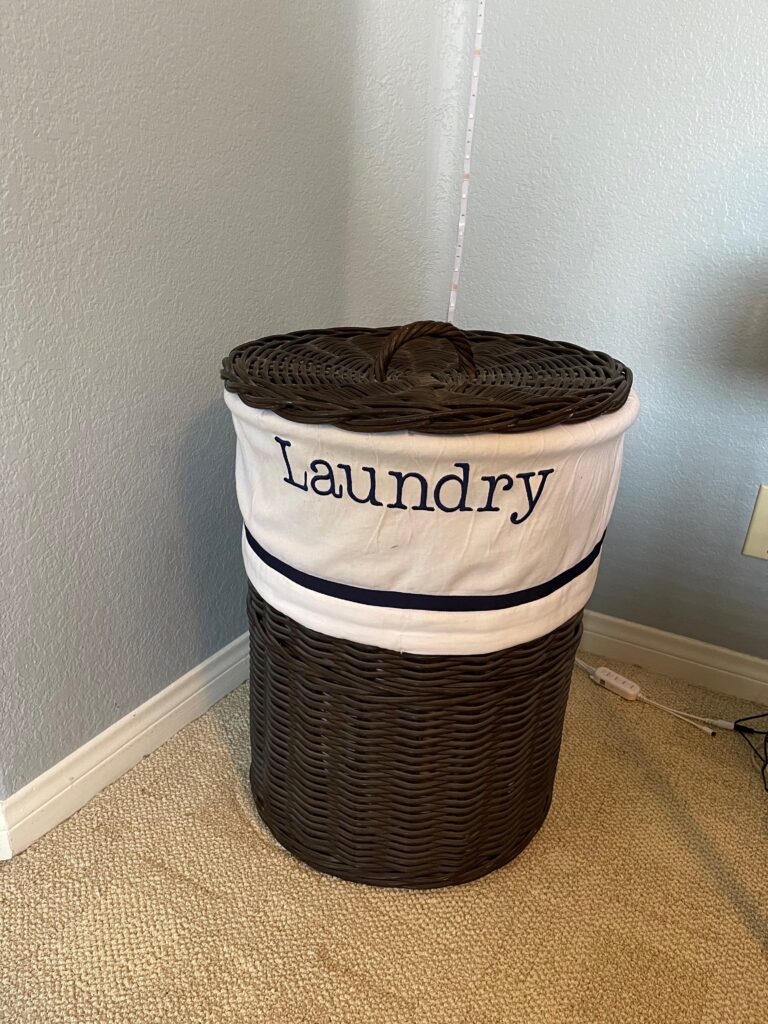 Laundry Basket / Liner (can't find the liner, maybe PB doesn't carry liners anymore??)
Bulletin Board
I had fun making this bulletin Board for Luke. I ordered a bunch of pictures, cut them out and pinned them with tiny silver pins. The Starwars characters came with a random book, I cut them out and lined them with paper. The baseball glove is a card and I backed it with paper. Then each year I switch out the number at the bottom with his current age.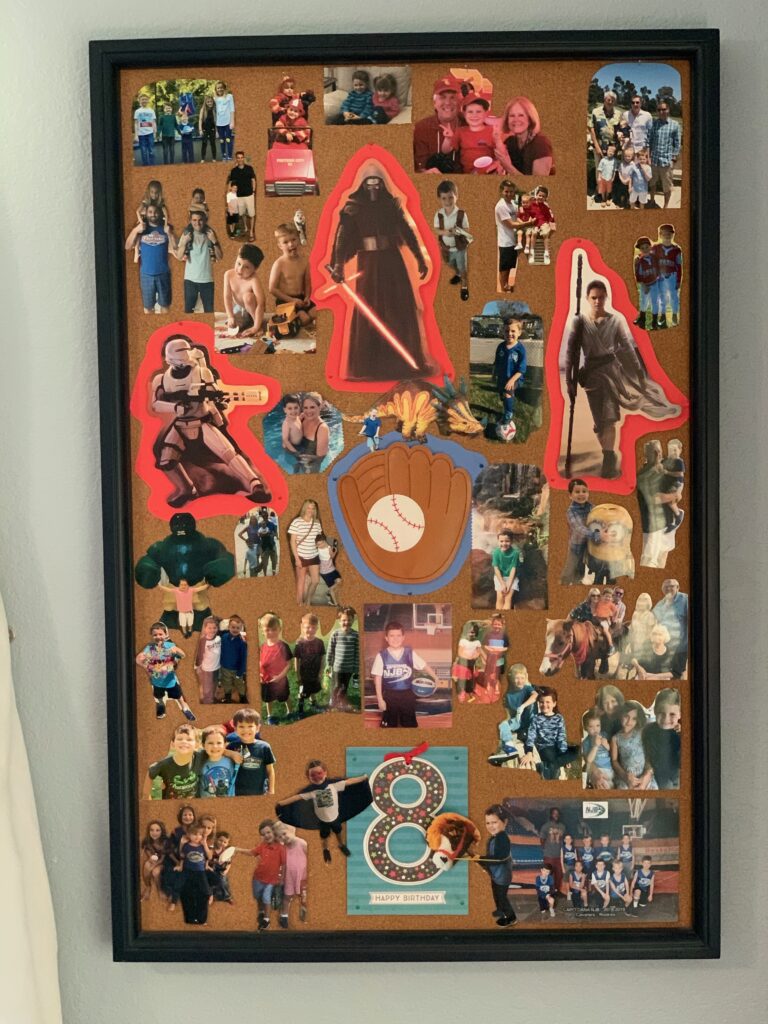 Both my boys have this name sign hanging from their door. On the other side it says please don't disturb. I can't remember where I found these.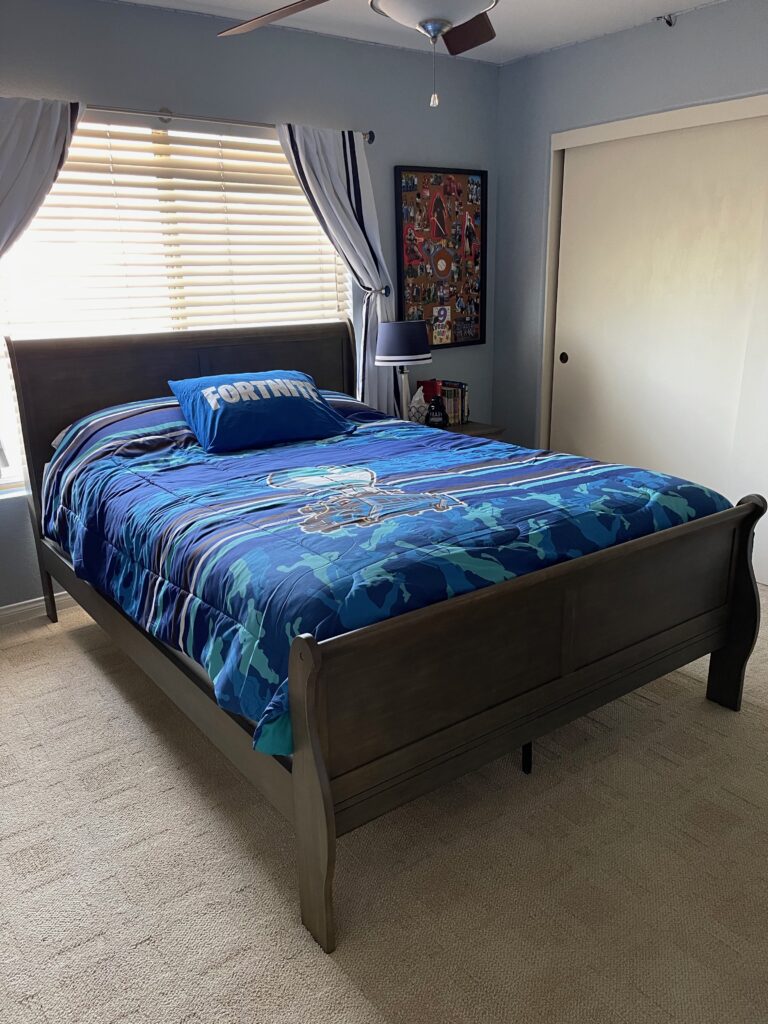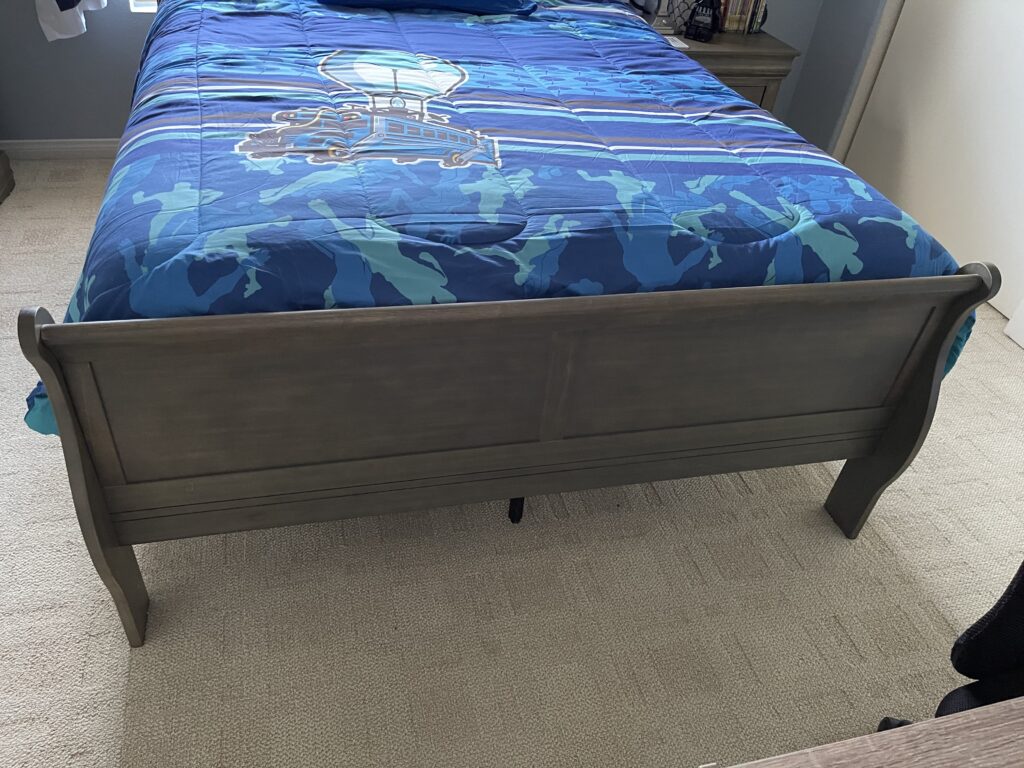 Window Treatments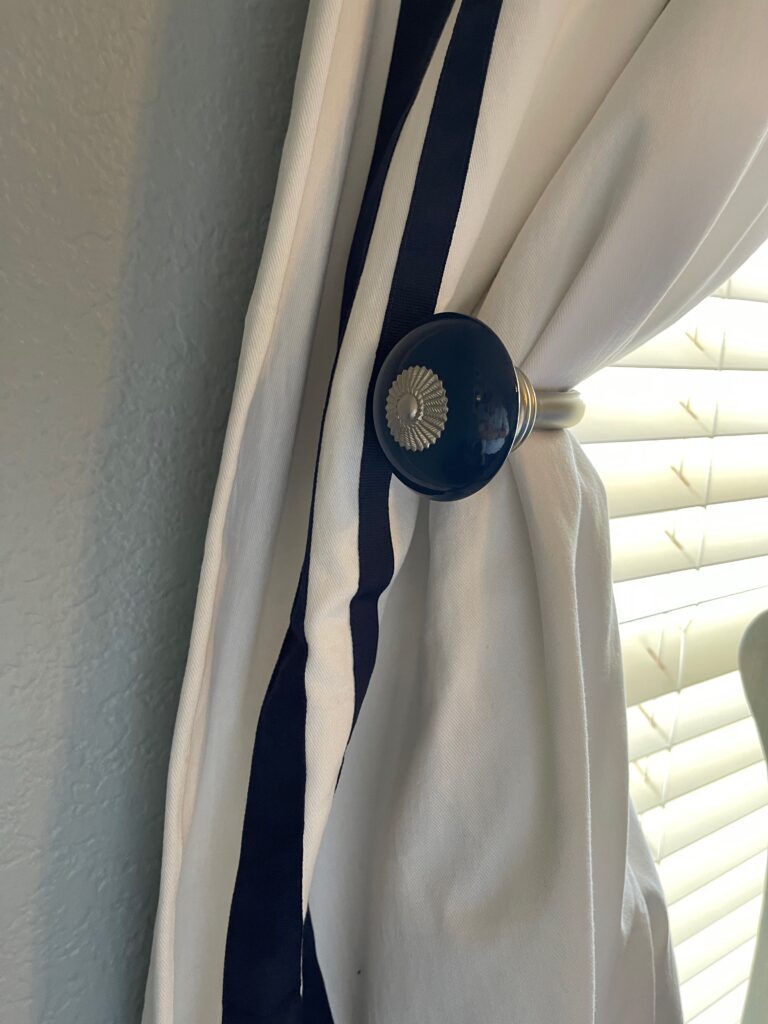 The curtains and pull backs (can't find) are from Pottery Barn.
That's a wrap for Luke's bedroom, hope you enjoyed the tour! Luke is loving his new and improved bedroom 🙂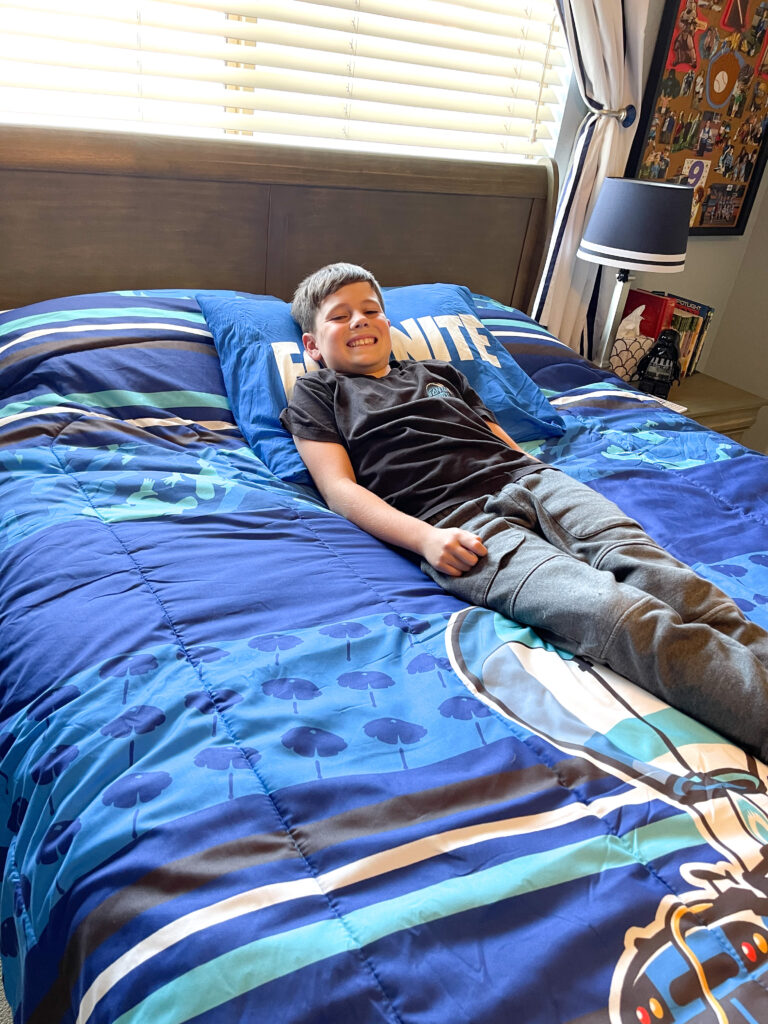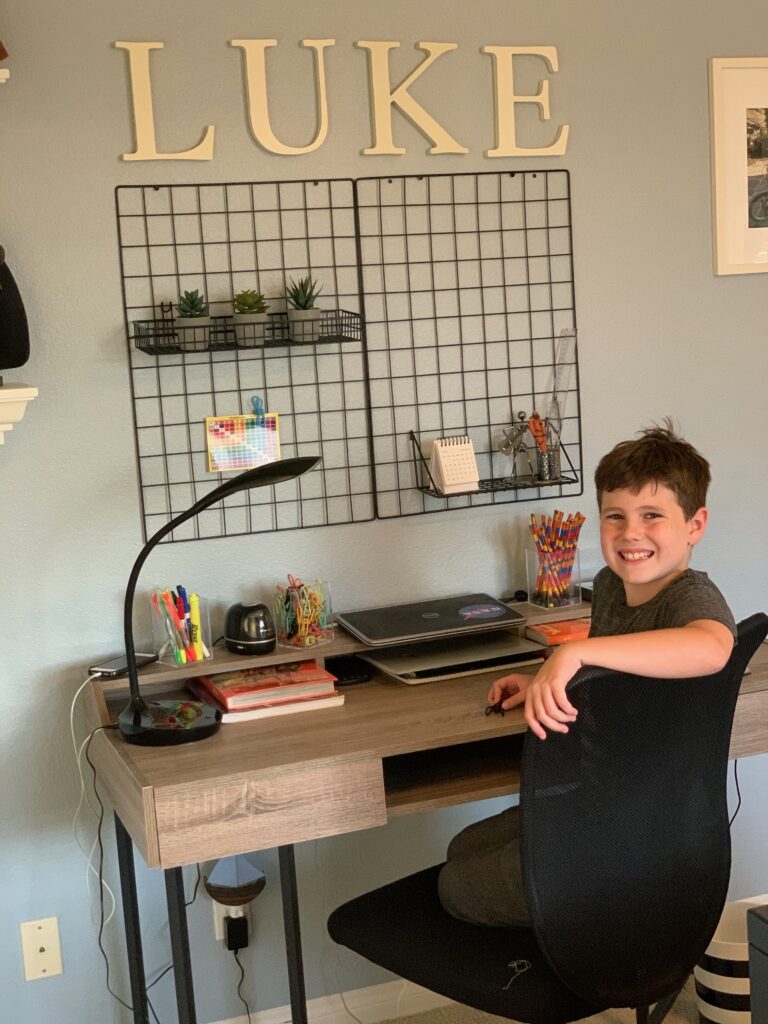 PS…if you see anything you like please order through my links, it helps support my blog. Thanks friends!
XO