Happy 3-day weekend, friends!!!
My birthday was this past Sunday and I had the best time celebrating! My boys spoiled me with lots of love, attention and thoughtful gifts. I can't complain even though I'm a year older, lol.
Jason and I went out for a date night on Saturday. I love when I don't have to do any of the planning and just need to show up for the fun.
I also love going to new places and Jay found a nice Italian restaurant in Anaheim called, The Anaheim White House. This restaurant is a nationally historic landmark and was built in 1909. Sadly, the restaurant burnt down in 2017 but they completely restored the restaurant and reopened it in 2018. The restaurant was once a house and it's at the end of a neighborhood.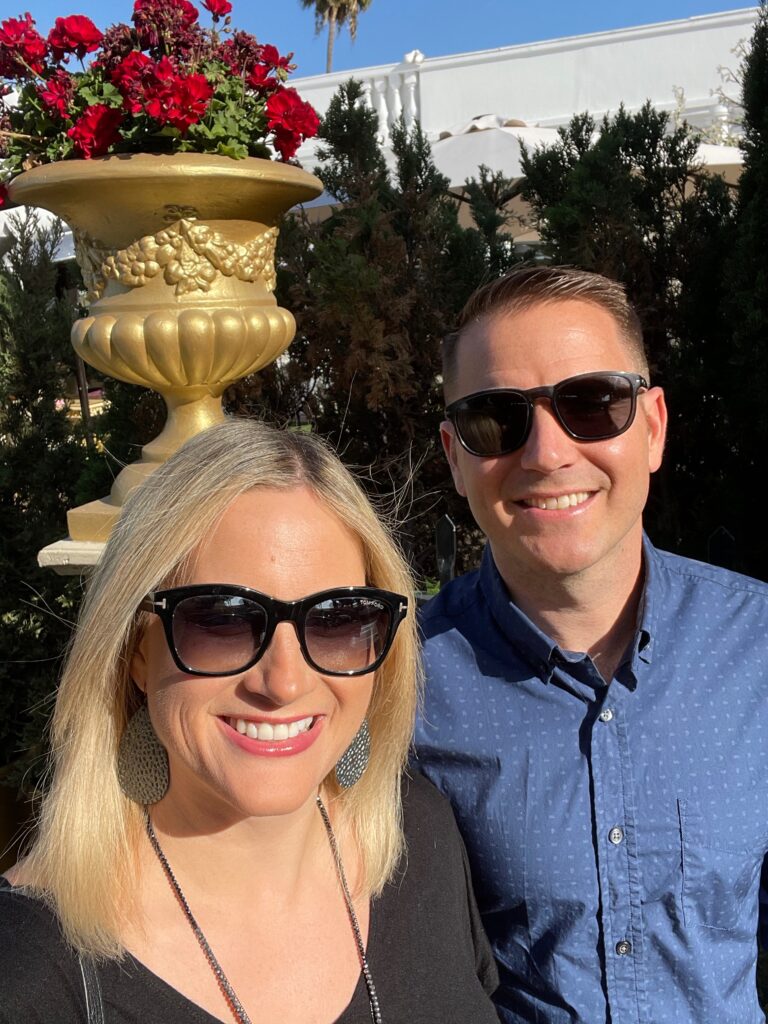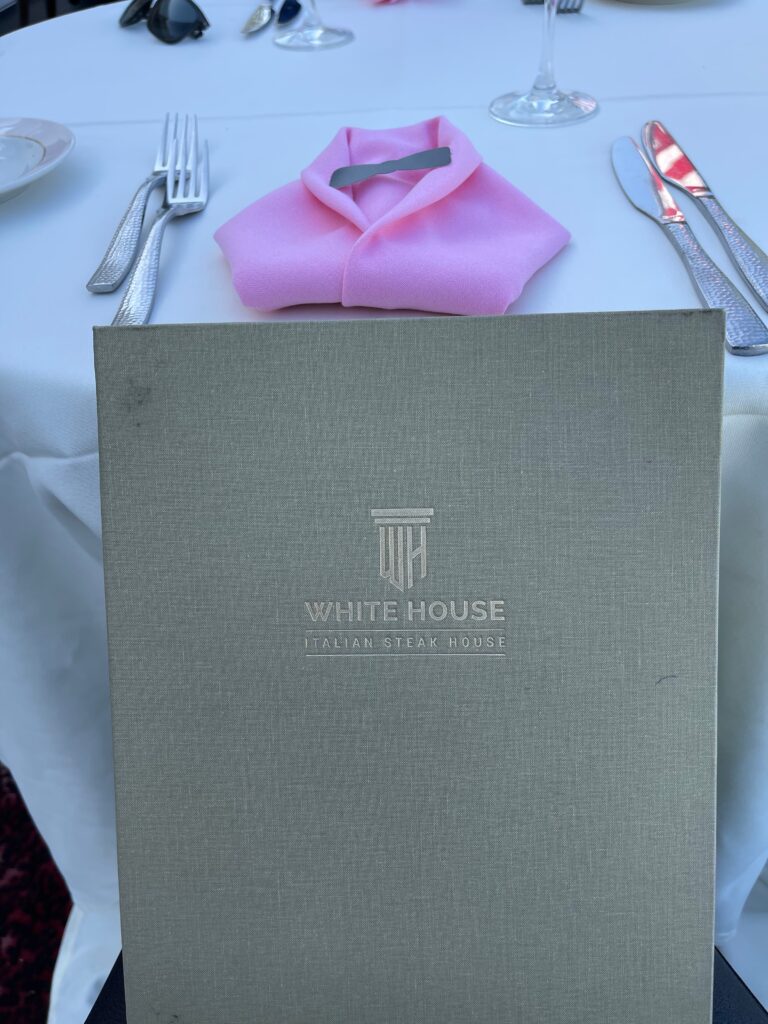 We started the night early and had a 5:15pm reservation. It was really nice starting the night earlier and then getting to enjoy the night, not be in a rush and have an extended time out.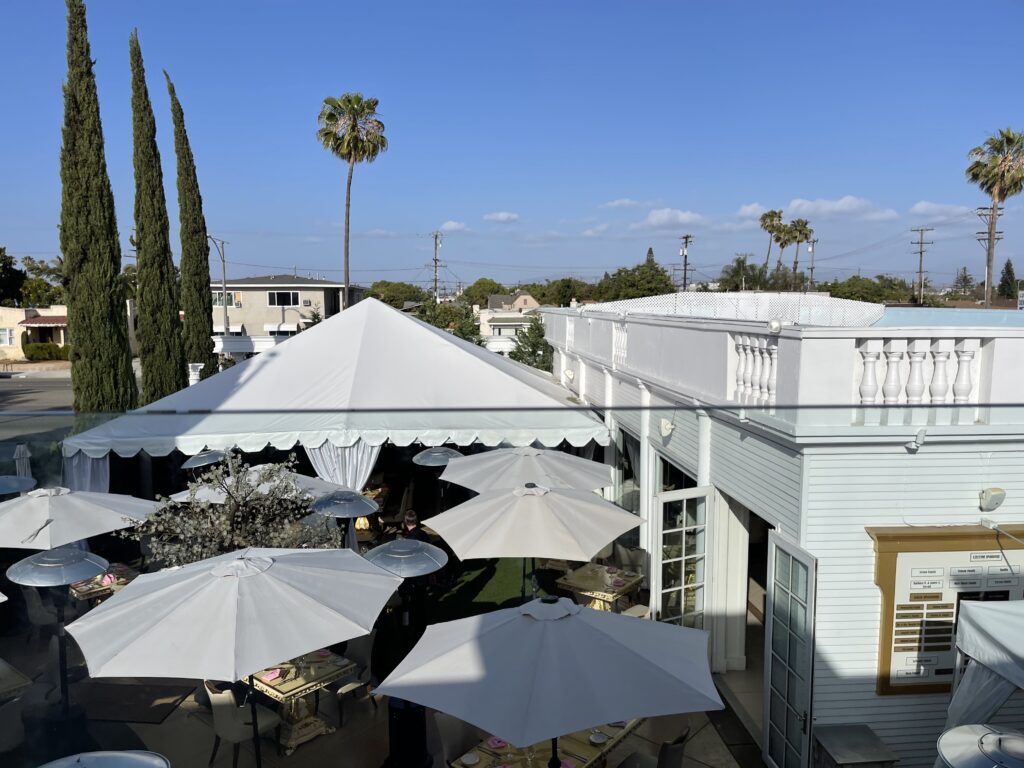 We chose to dine up on the balcony and it was perfect. We had the entire balcony all to ourselves.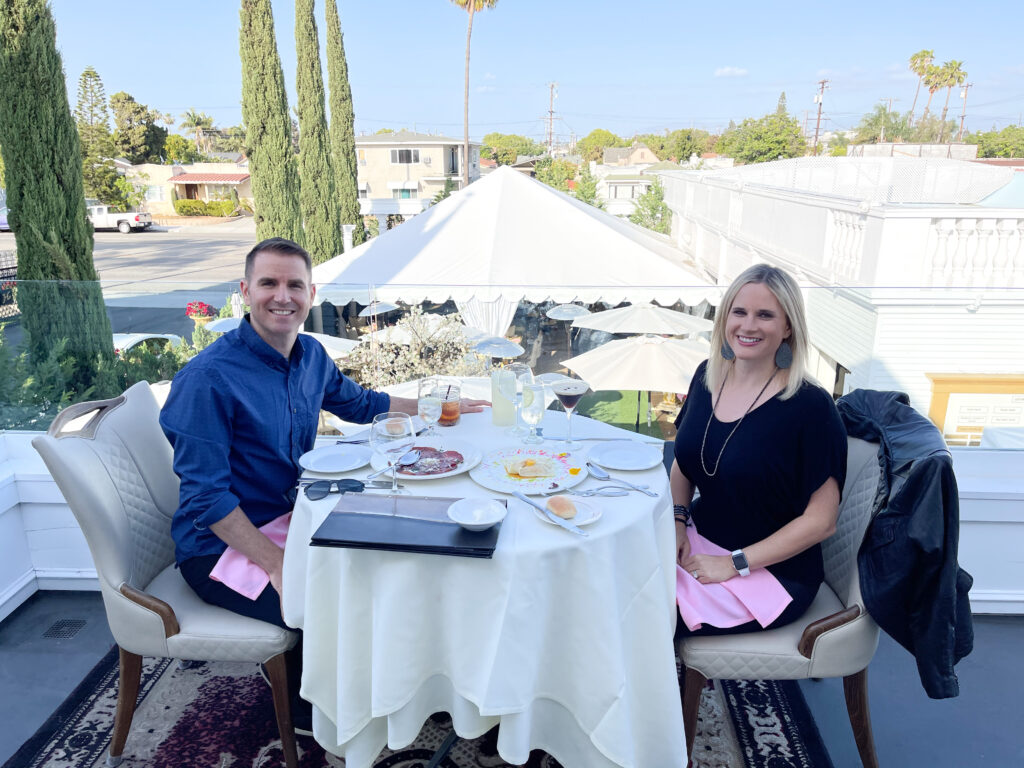 The View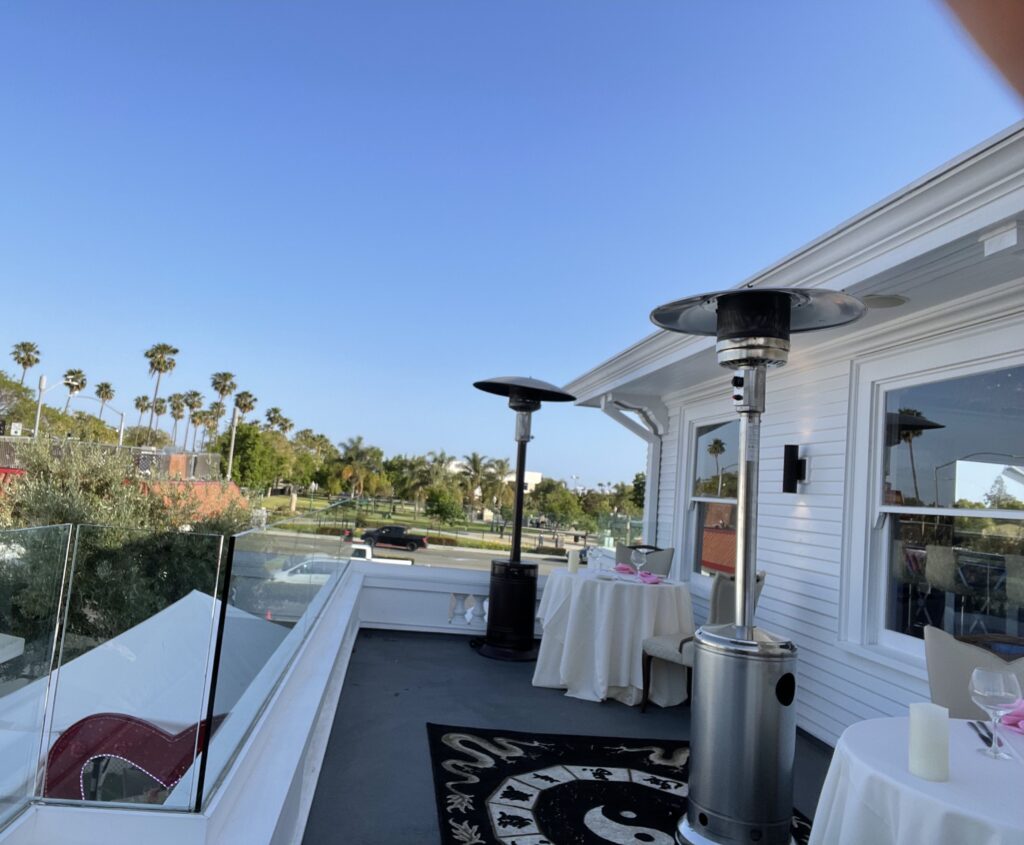 I ordered my new favorite cocktail, an Espresso Martini!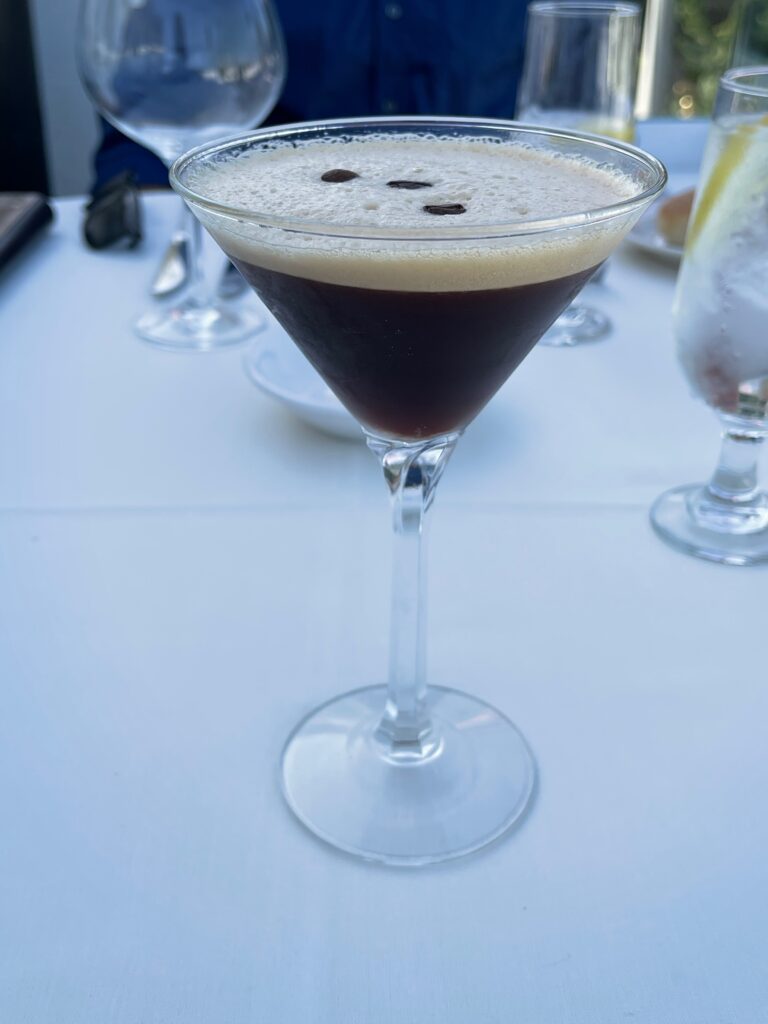 My HOT date!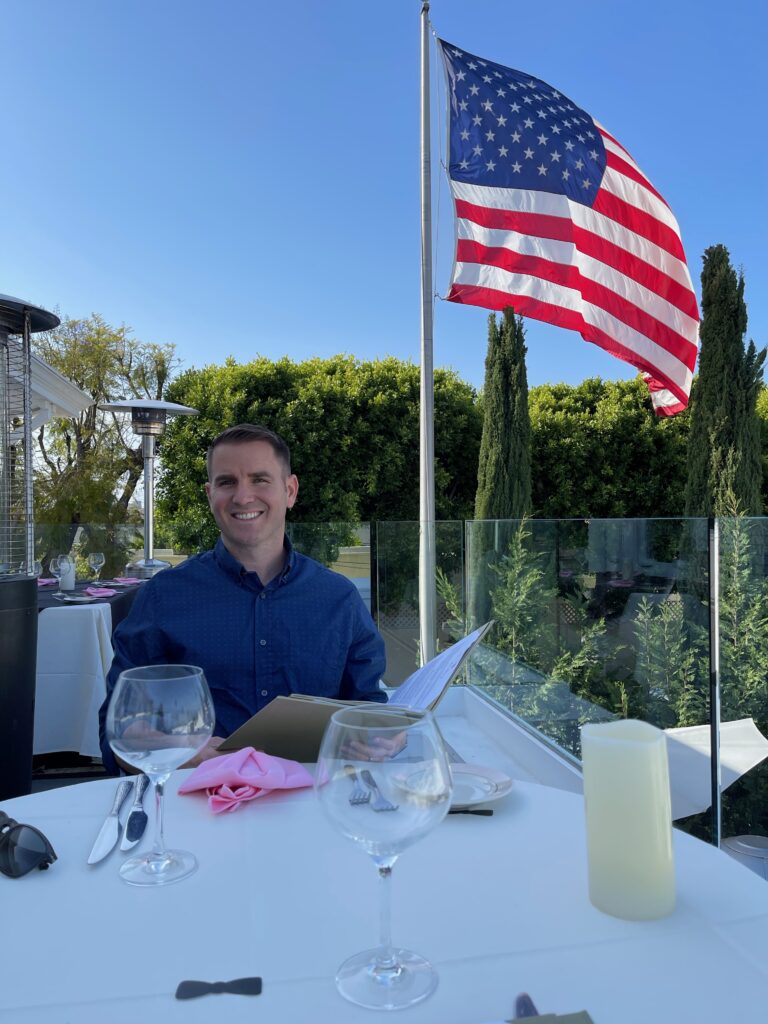 For appetizers we ordered the lobster ravioli and the Bresaola (cured beef)….all of the food was delicious!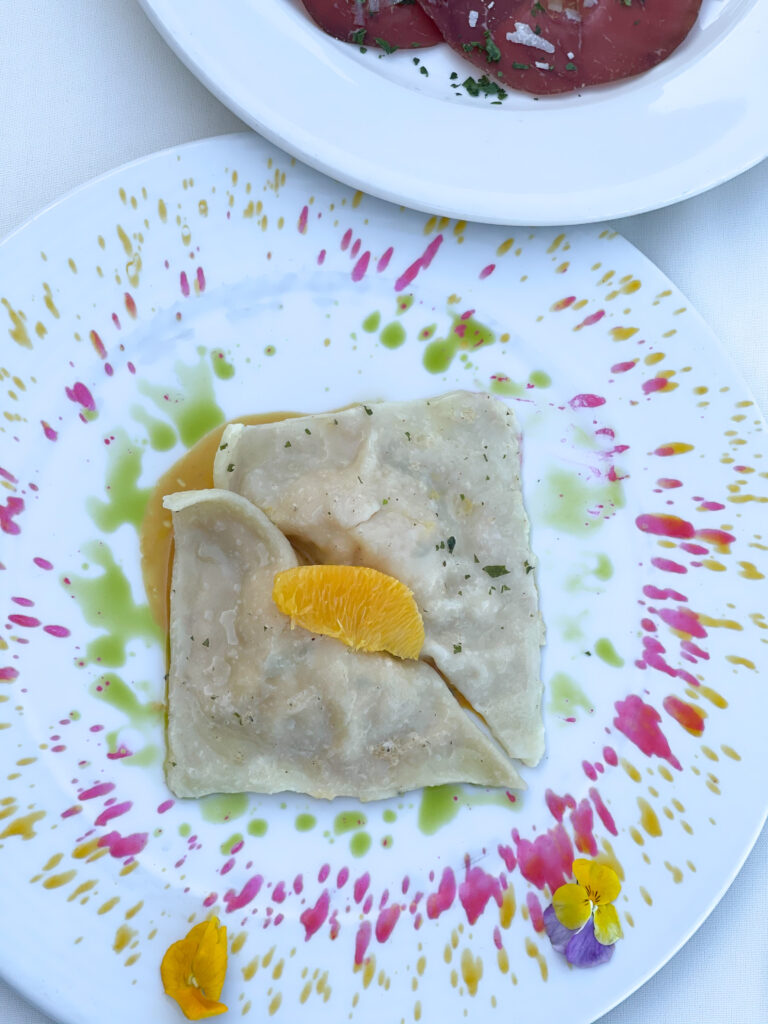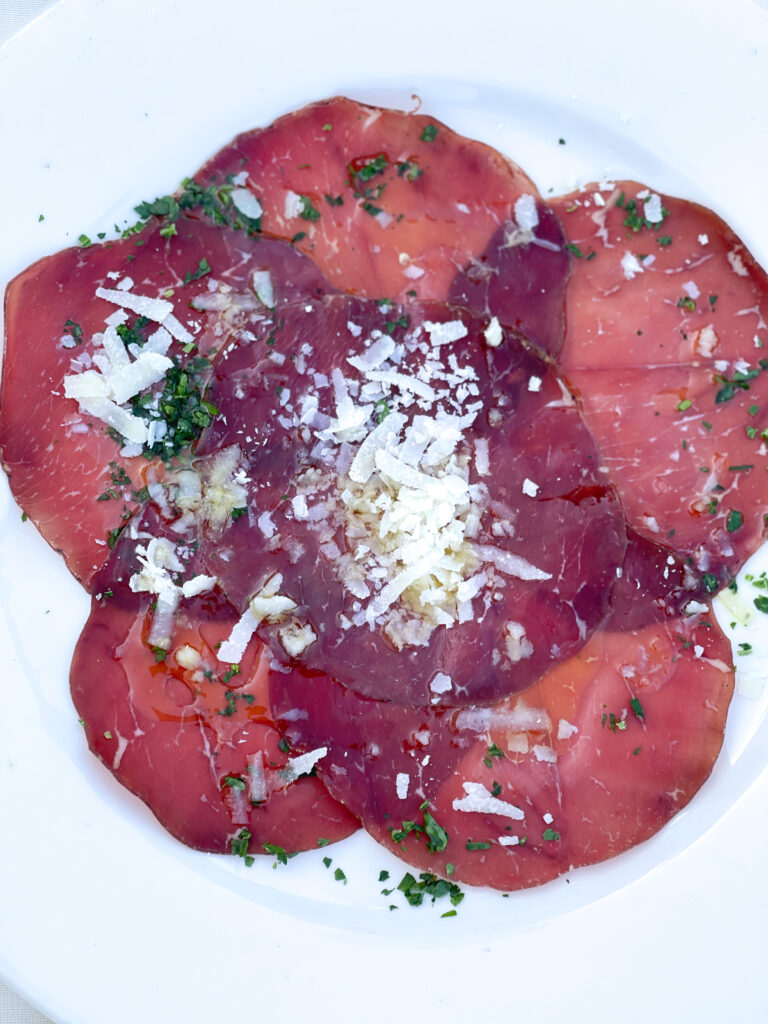 Jason ordered the swordfish. The food was plated so beautifully with vibrant colors and edible flowers, very nice and fun presentation!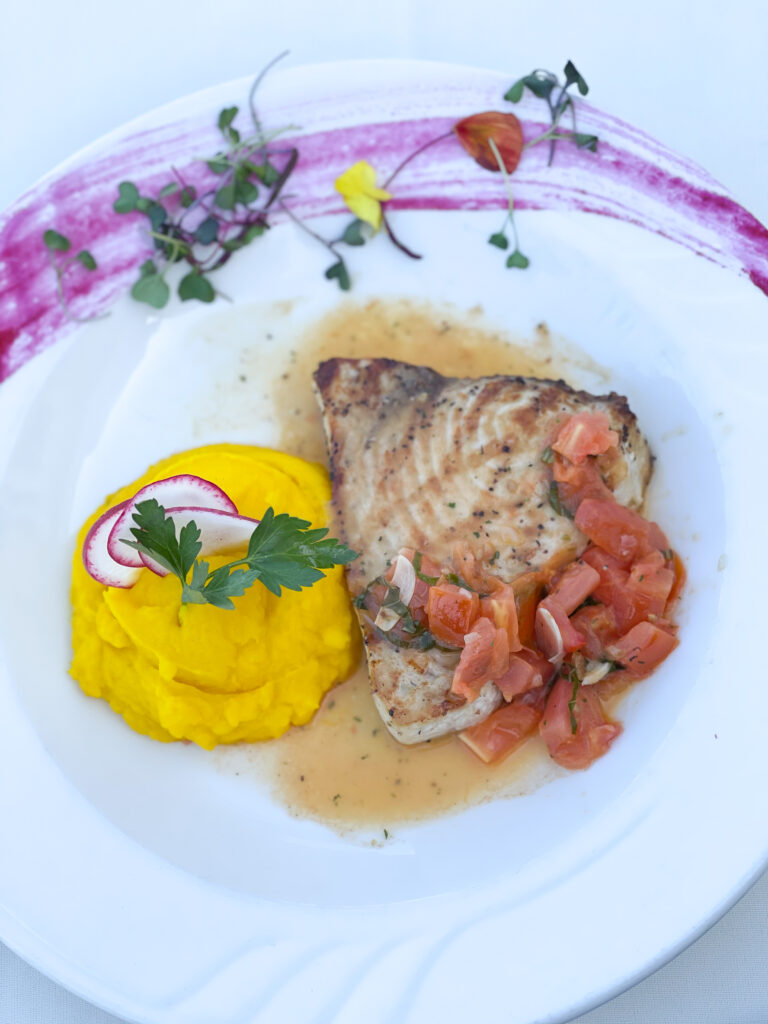 I ordered the Rigatoni Carbonara…omg SO good!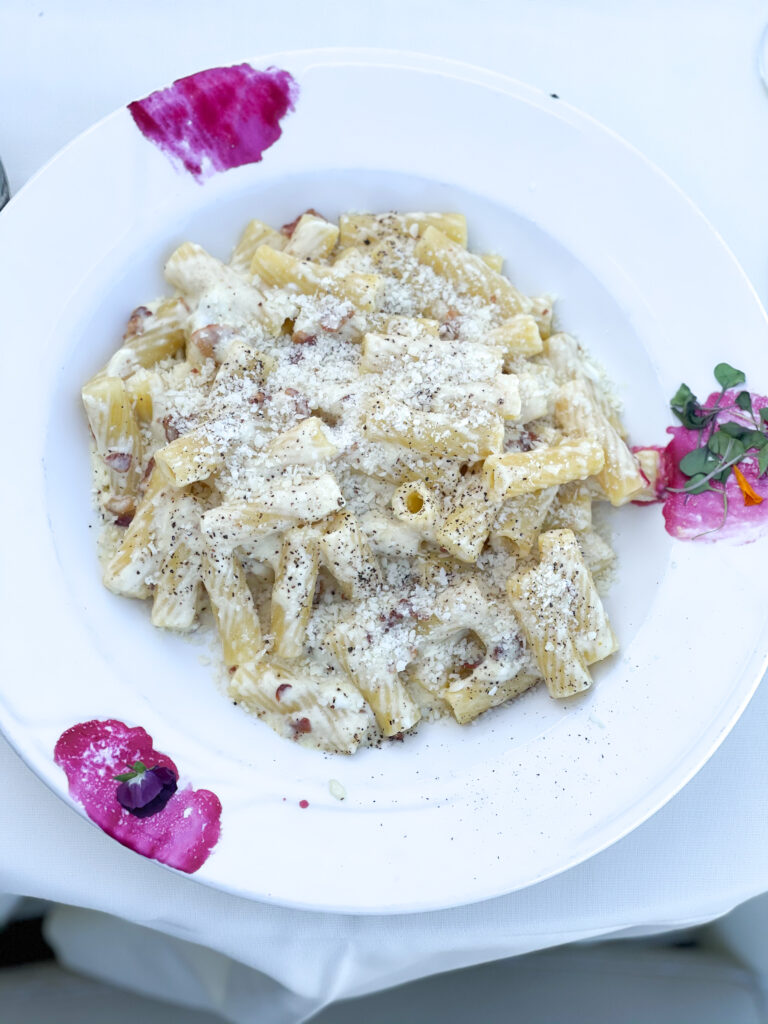 I couldn't have asked for a better more delicious dinner for my birthday…nice work Jay!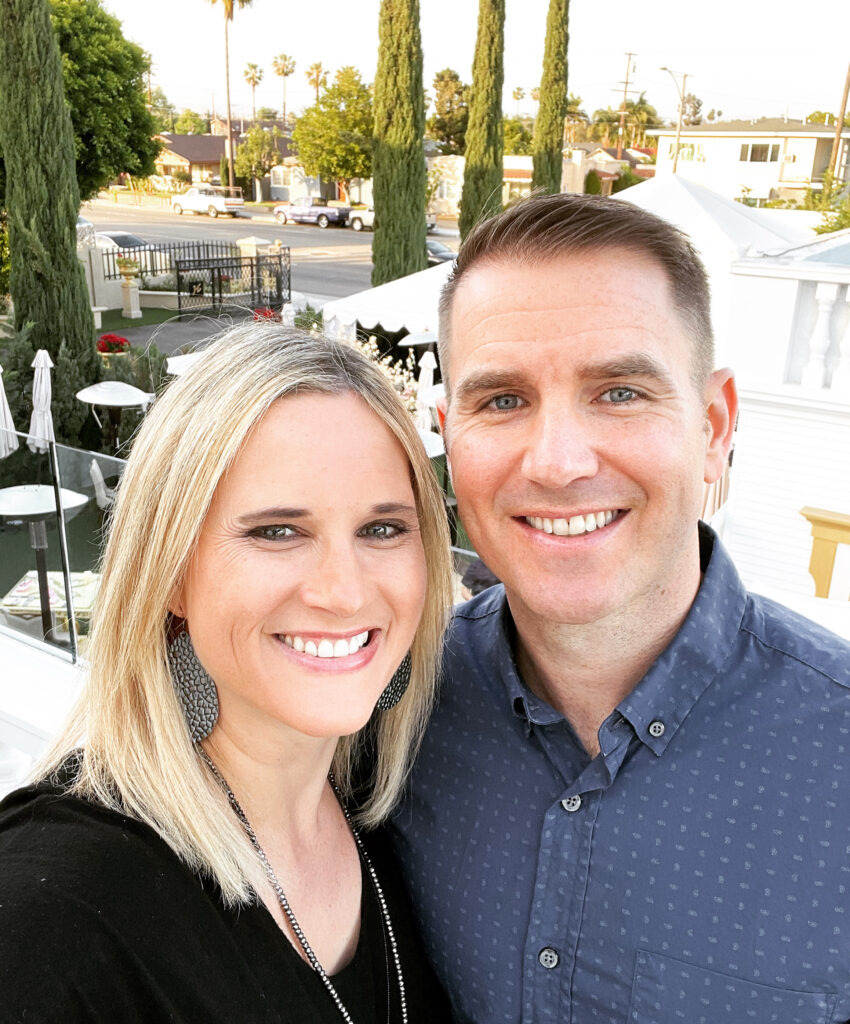 After dinner we headed to downtown Disney to walk around and have a cocktail. I gotta say there was a lot of people there and it was hard to find a place to hang out. You still need to be wearing a mask in downtown Disney, we took it off quickly just for this picture.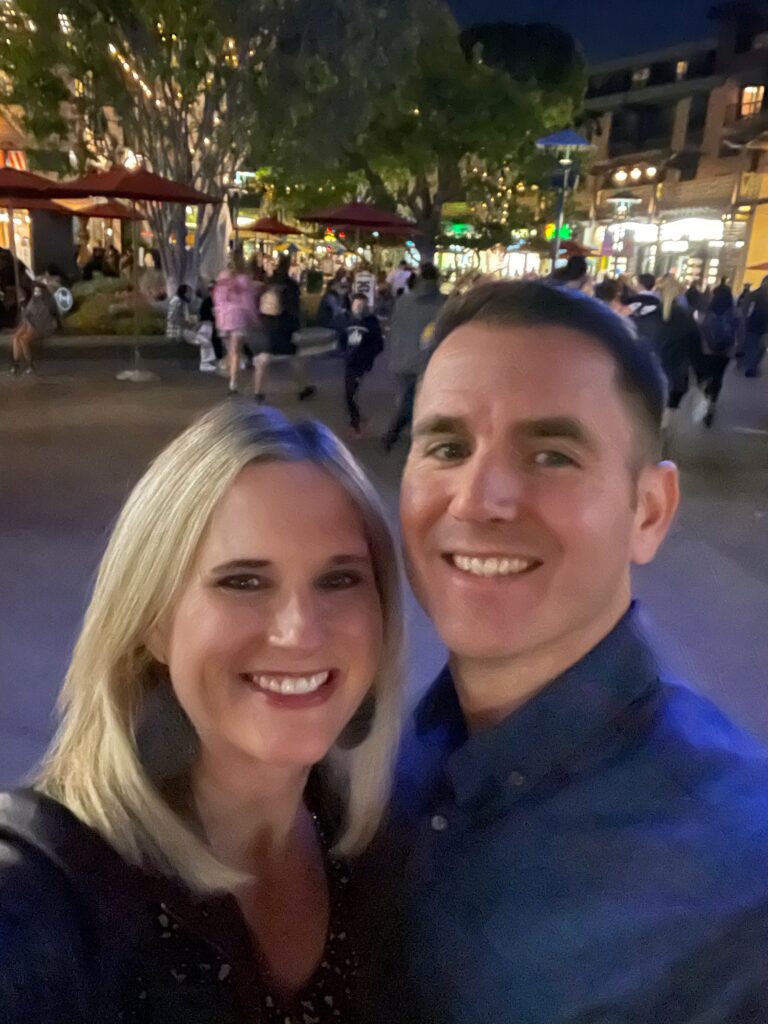 We hung out at the bar called Catal. It's like people weren't aware that this restaurant had a bar upstairs because it wasn't crowded at all like the other places downtown. Lucky us because the drinks and service were great!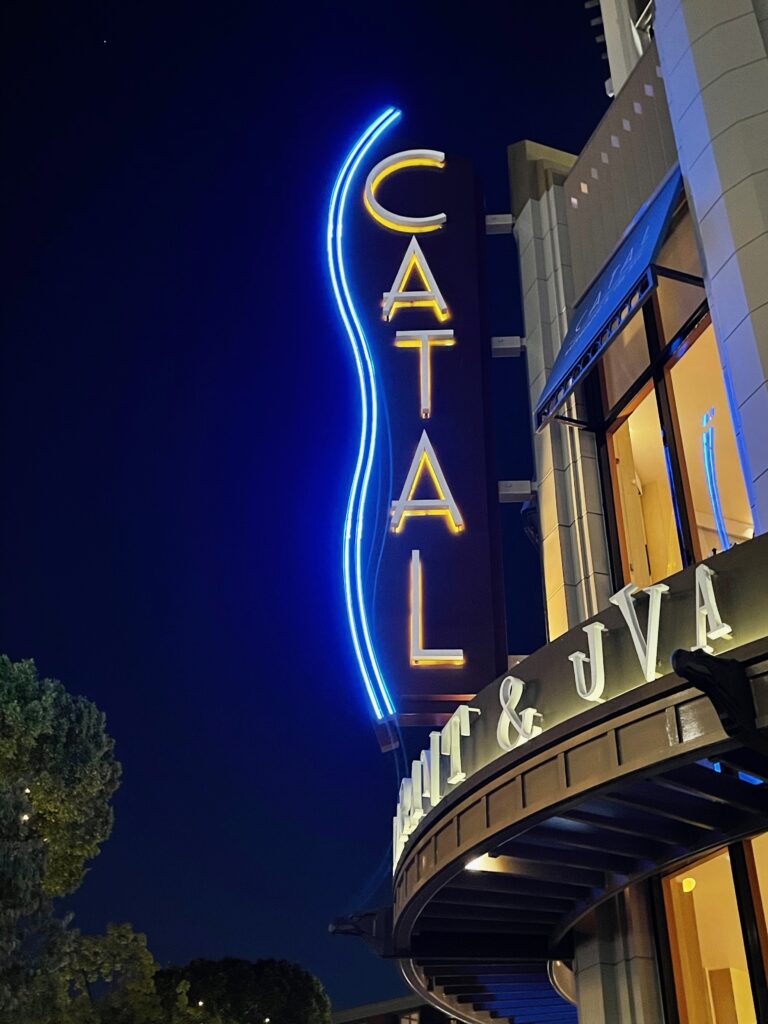 Cheers to a fun night!!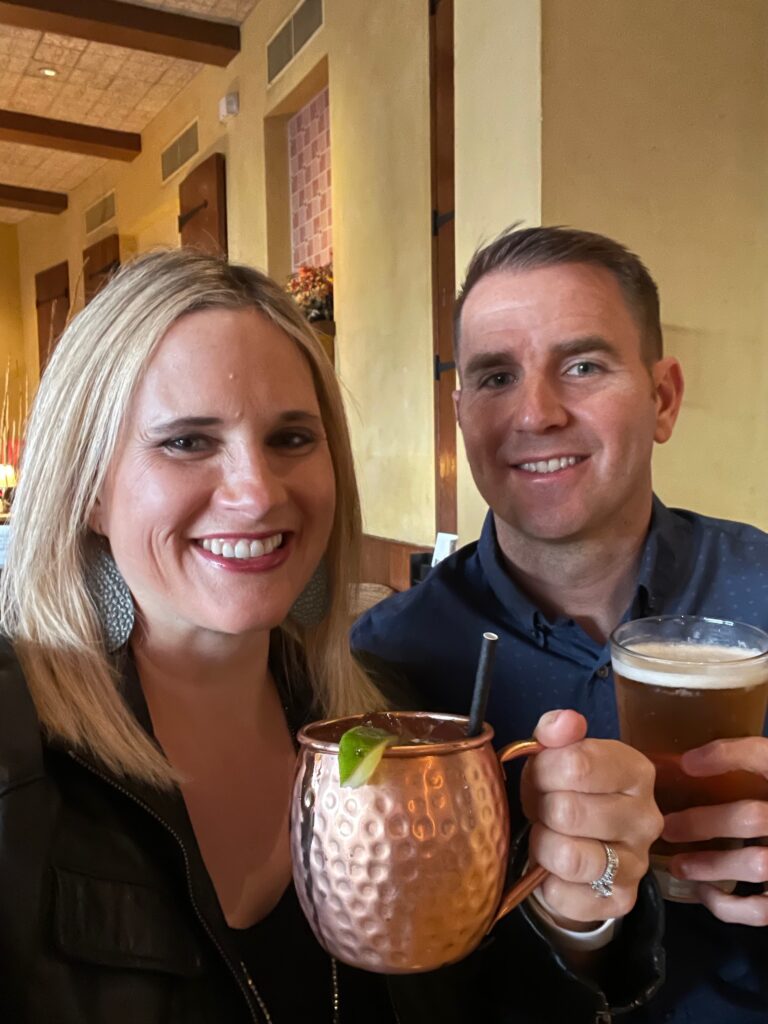 The Morning of my birthday…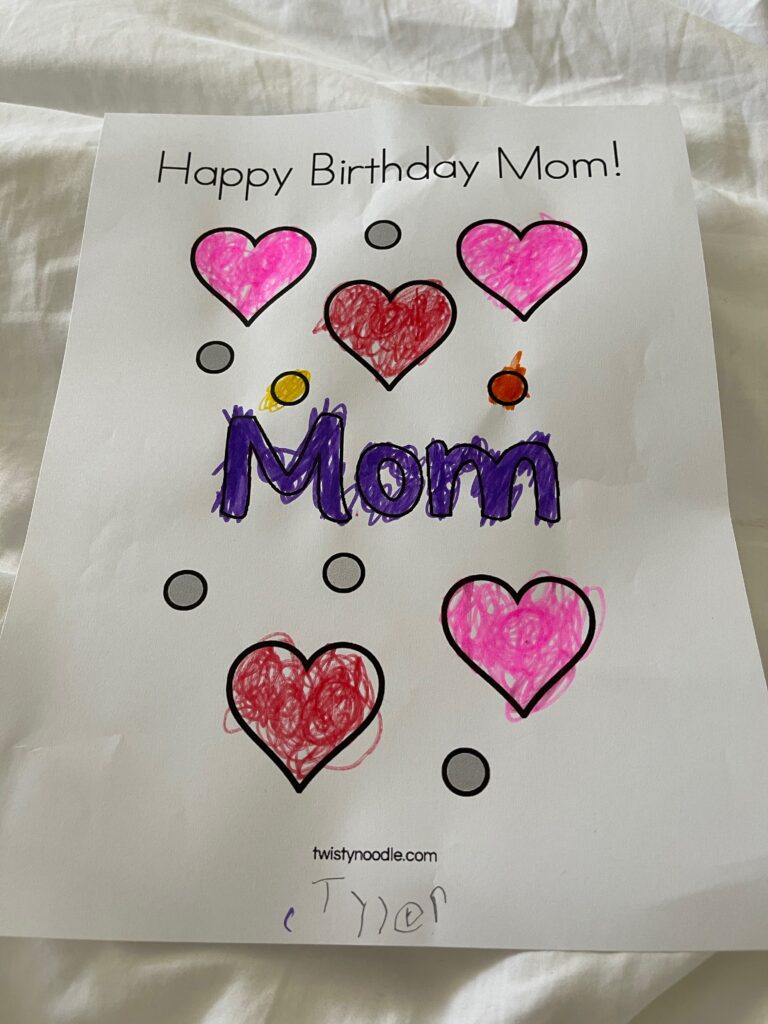 Tyler gave me this sweet birthday note when I woke up!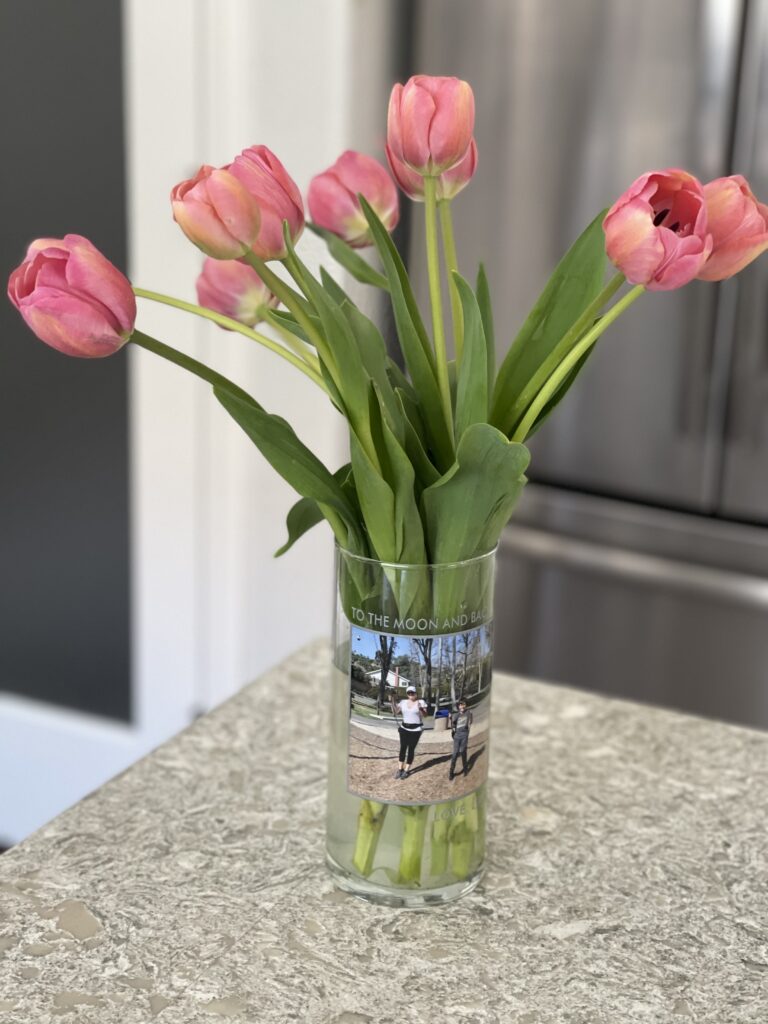 Jason had these beautiful tulips sitting on my nightstand so I I would see them when I woke up, very sweet. He put them in the vase Luke gave me for Mother's Day, very nice touch!
Breakfast Burrito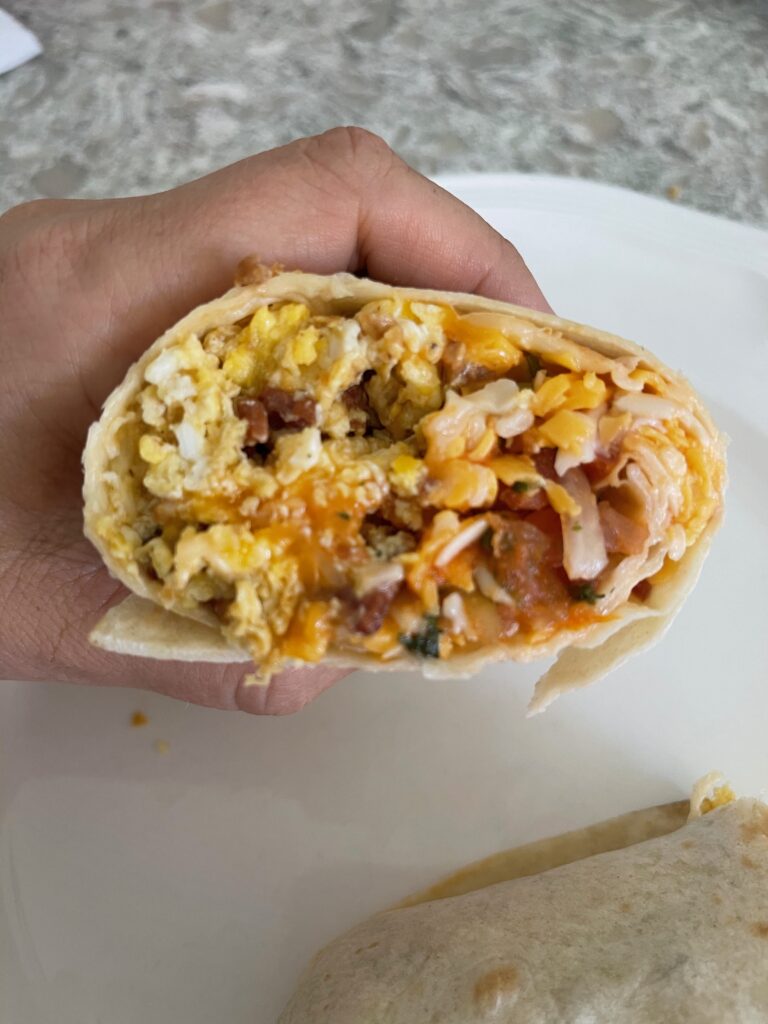 I requested a breakfast burrito from Las Golondrinas for breakfast. It's a favorite indulgence of mine and I love their salsa too. Every bite with a little salsa on top, its perfection!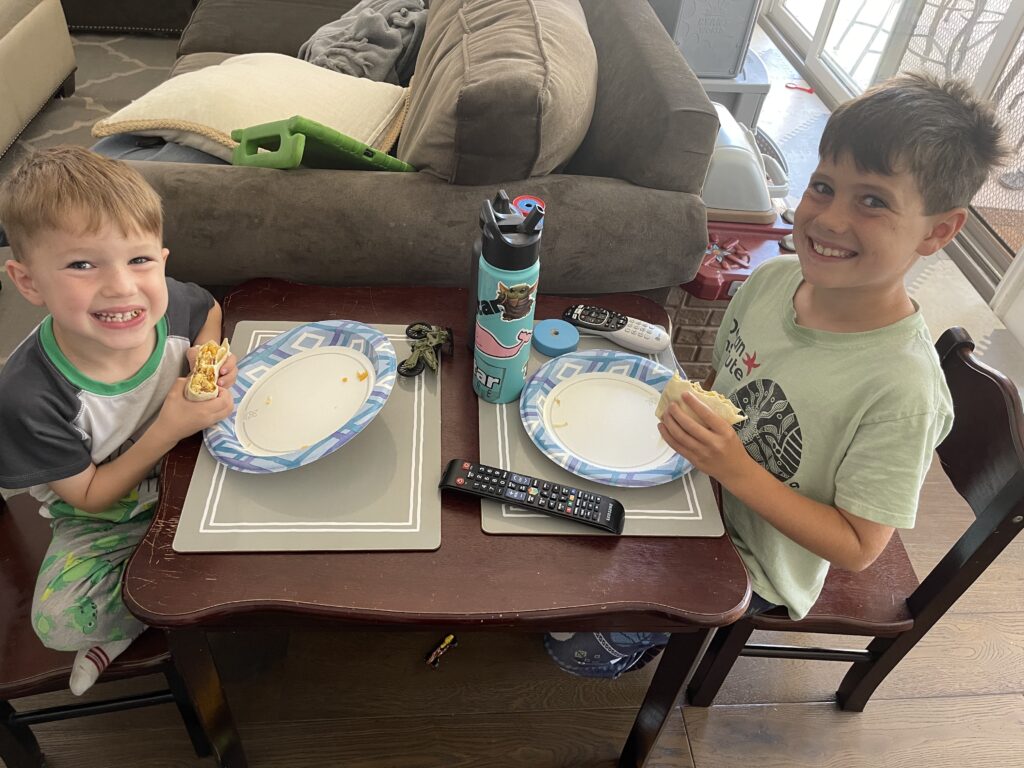 The boys were excited to try their first breakfast burrito and they LOVED it. It was so funny after a bite they were doing a happy dance, seriously add bacon and my boys will eat it!
We opened birthday presents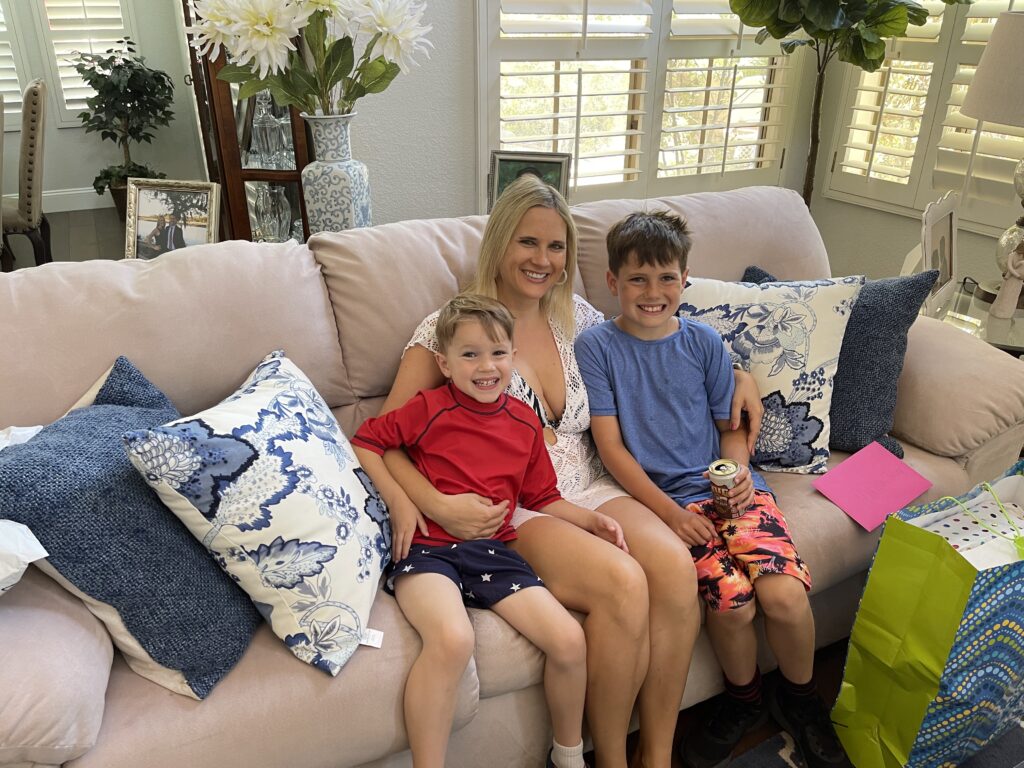 Jason and the boys wrote me sweet messages in my b-day cards and boy did they spoil me with gifts!
The boys gave me this massager for my neck and back and you can use it on your legs for sore muscles too. It's very nice! Luke was enjoying it!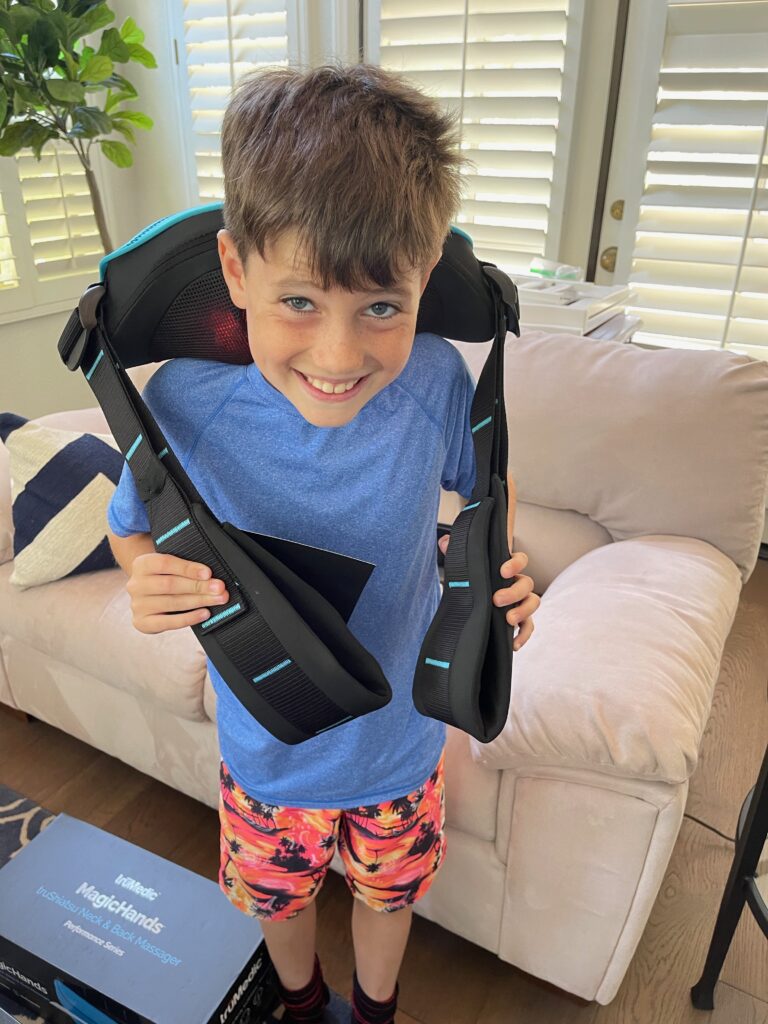 Jason gave me this beautiful necklace and earring set. He does a great job all on his own in purchasing me things like this. I do feel lucky that he is a thoughtful gift giver.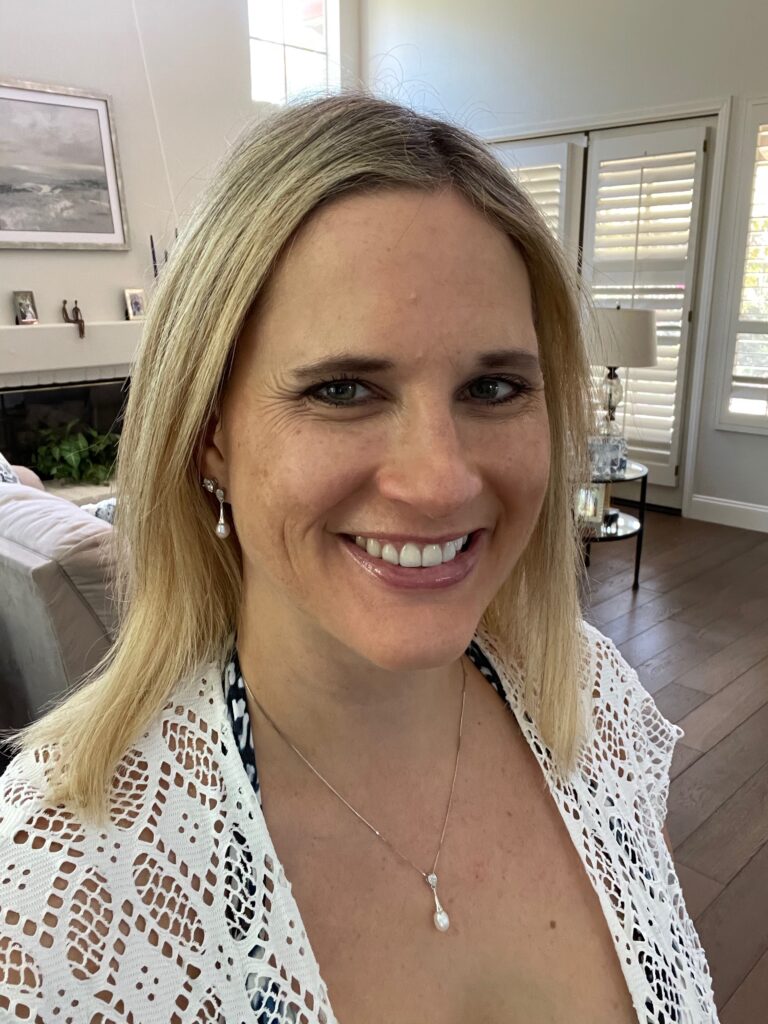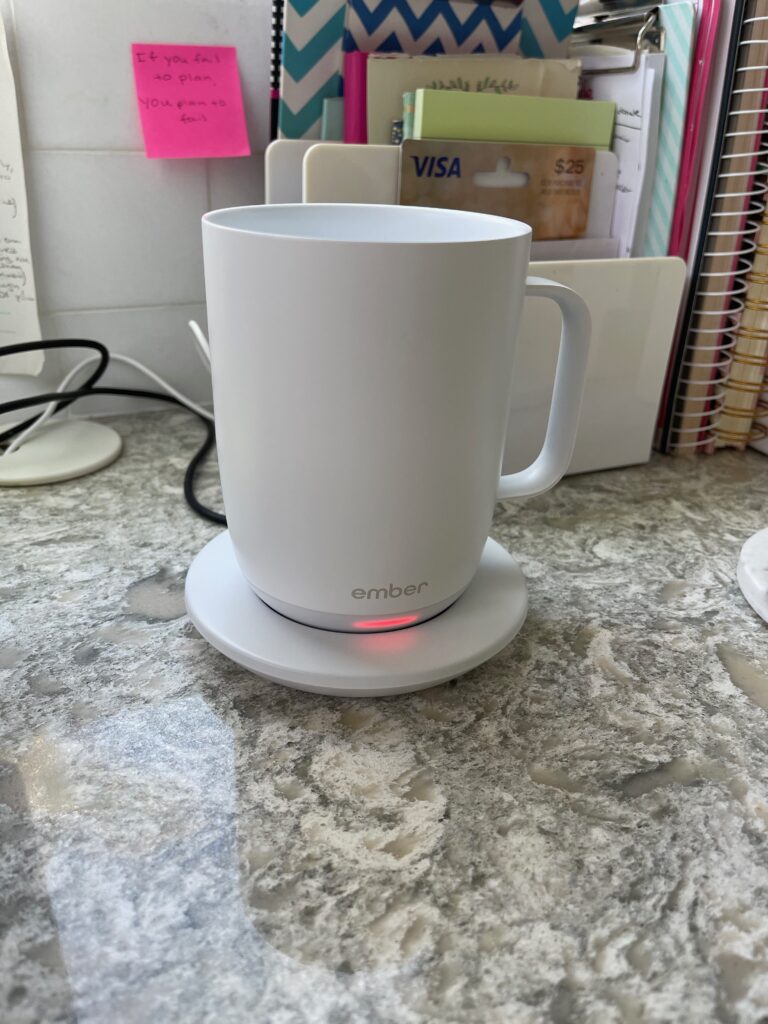 I have been loving my new ember coffee mug. They just came out with the 14oz white one. I didn't know what I was missing until I had one. You know as a mom you start with hot coffee but then unload the dishwasher and now it's just warm but it's not the same. Well, this mug keeps your coffee at the perfect temperature. It has an app that connects to it and you can change the temperature to your liking. I don't like my coffee piping hot, where I'm going to burn my tongue, so having it at 130 degrees is perfect. Now every sip I have hot coffee and I can slow down as I'm drinking it because I'm not trying to consume it all before it gets cold. Great invention, I love it!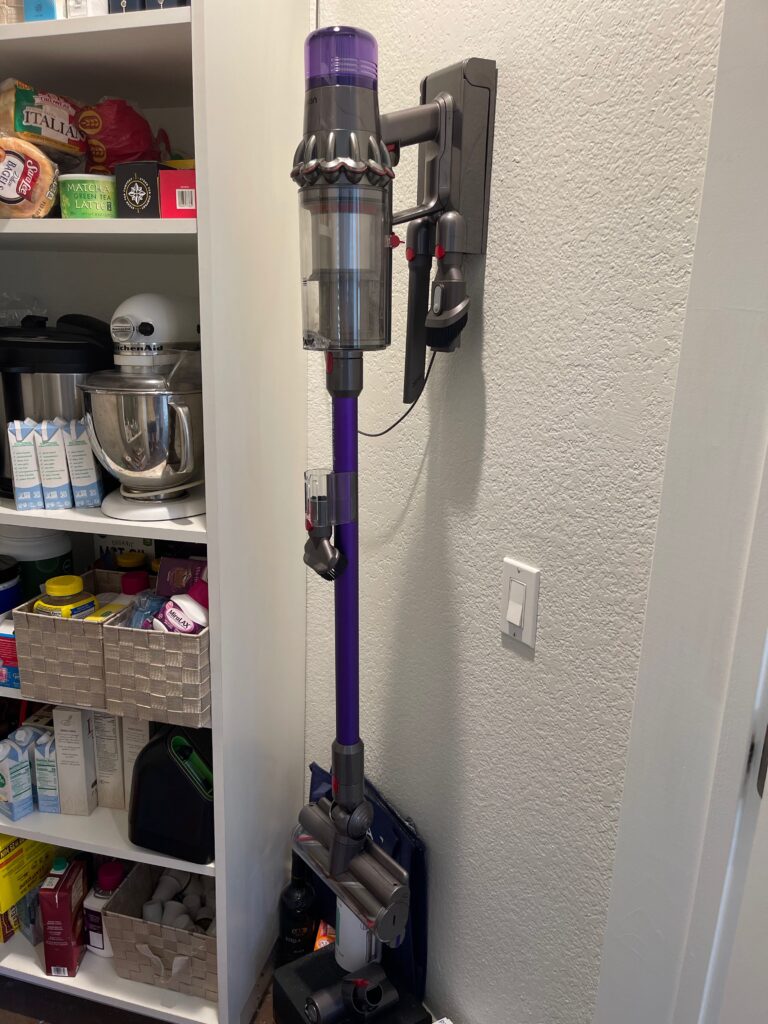 You know you're a mom and 40 years old when you want an awesome vacuum for your birthday, lol I've been wanting a new vacuum for while now and this Dyson is AMAZING, I'm a happy mama and now cleaning my floors is a breeze!
Hung out poolside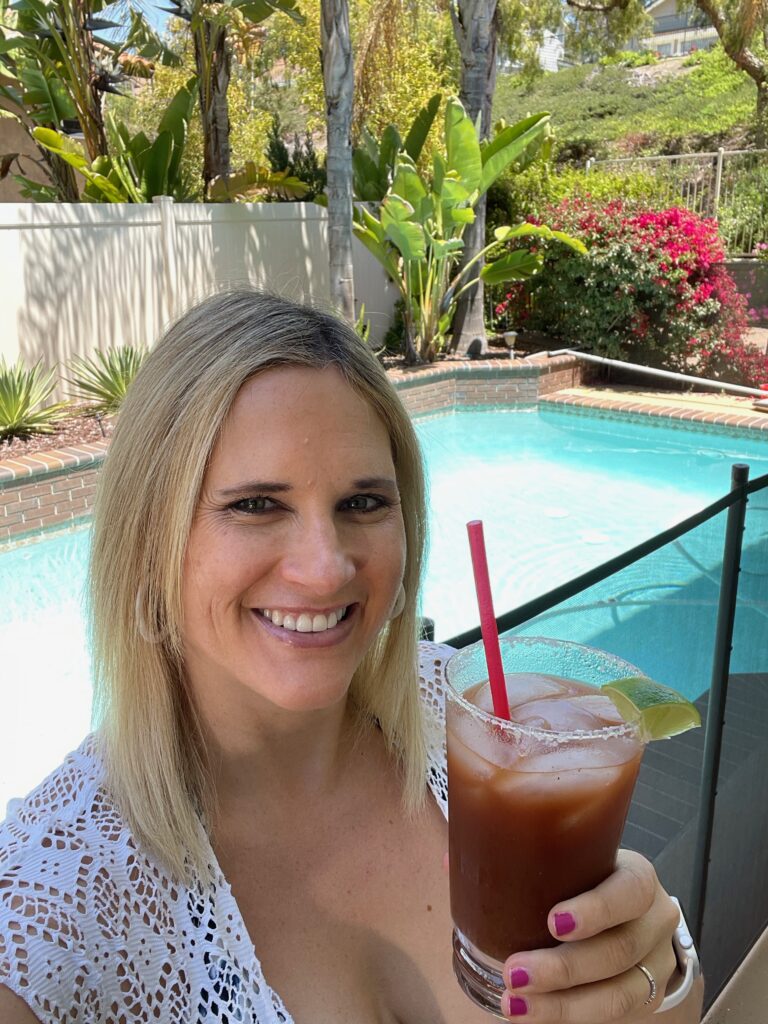 Jason made me a Bloody Mary and I'm ready to lay on a lounge chair and relax!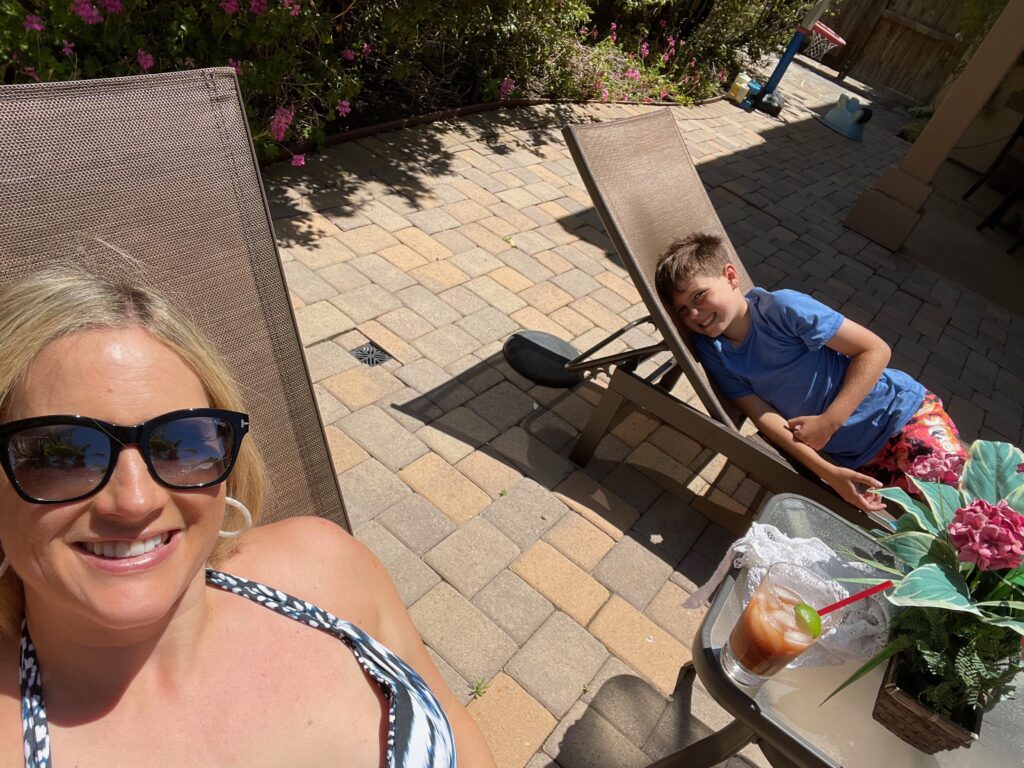 Look who joined me 🙂 I love hanging out with Luke one on one, where we have these mature conversations about life. He's growing up too fast!!!!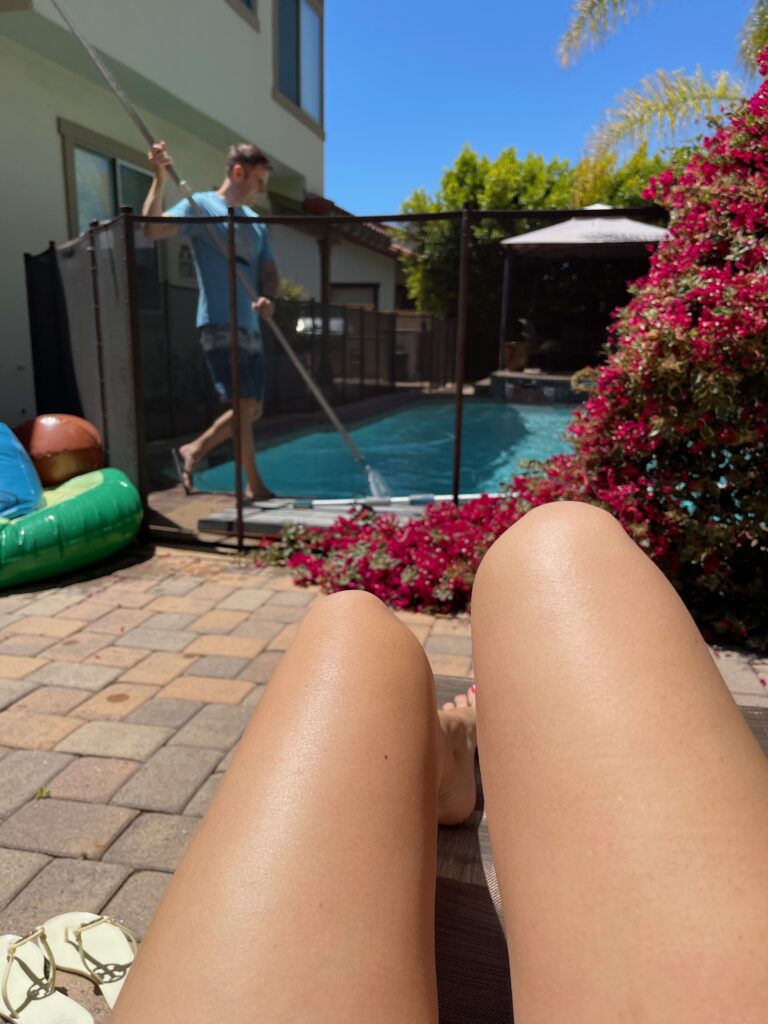 I was also enjoying watching my good lookin' pool man make sure that there wasn't even one leaf in the pool before I went in, lol! I went in the pool and relaxed on my raft lounger. My parents came by and hung out while we were in the pool for the afternoon.
Prepping the brine for the chicken to soak in for 24 hours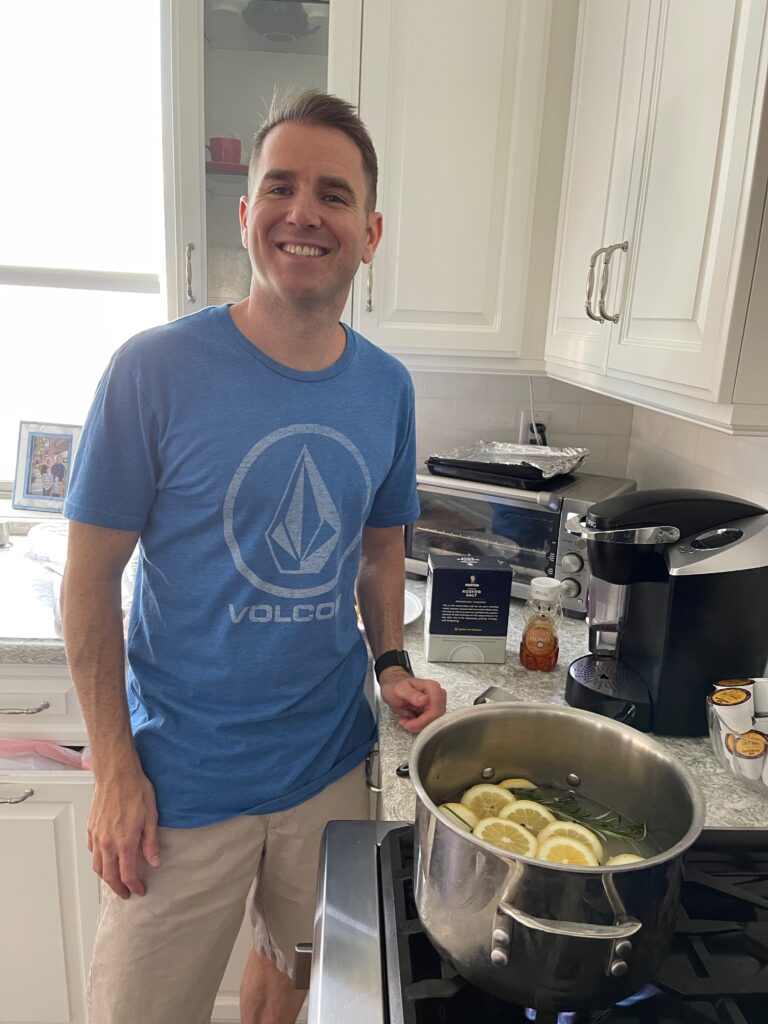 Jason smoked a chicken this past Christmas and I was so excited when he was making it again for my birthday dinner. Having the chicken soak in a brine overnight makes the meat come out so juicy and delicious, highly recommend giving this cooking method a try.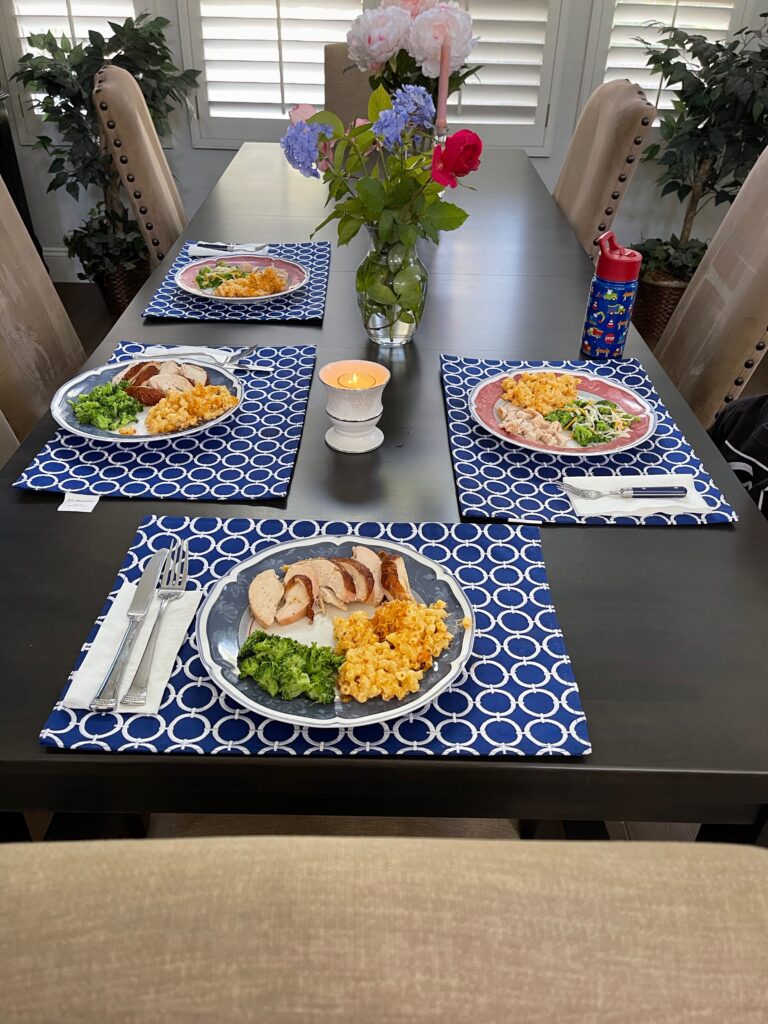 My birthday dinner was delicious with the smoked chicken and Jason smoked homemade mac and cheese. I didn't even know this can be done but WOW the flavor was smoky and SO tasty!
Make a Wish!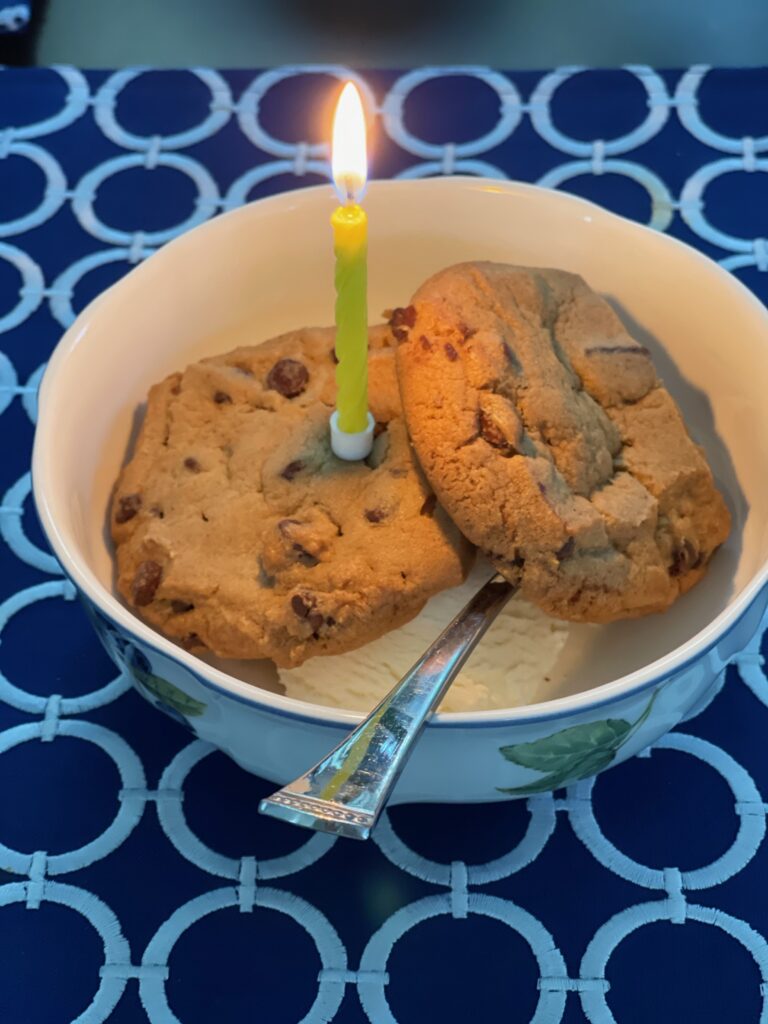 Okay, I'm not cake person at all, it's never been my preferred b-day dessert. Now, warm chocolate chip cookies…I've never met one I didn't like. Jason made me fresh out of the oven cookies and served them over vanilla ice cream and it was perfect!
Yup, I captured this moment because nothing is sexier than your man cooking and then cleaning up everything for you.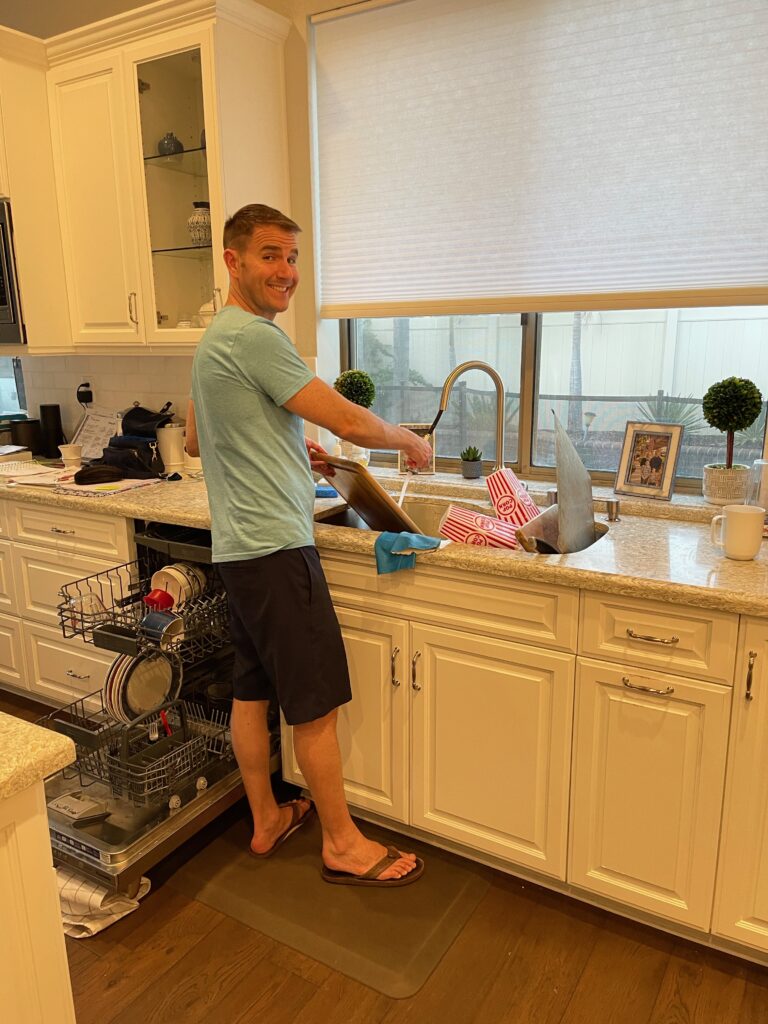 That's a wrap on my birthday celebration this year. Thank you Jason for making me feel like a queen and for spoiling me all weekend! You are thoughtful and sweet and I enjoyed every minute of being spoiled. Cheers to good health and a great year ahead!
I hope you all have a wonderful 3-day weekend and hope you are able to slow down, relax and have fun with your family!
XO